Mixed Green Salad with Strawberries Almonds and Feta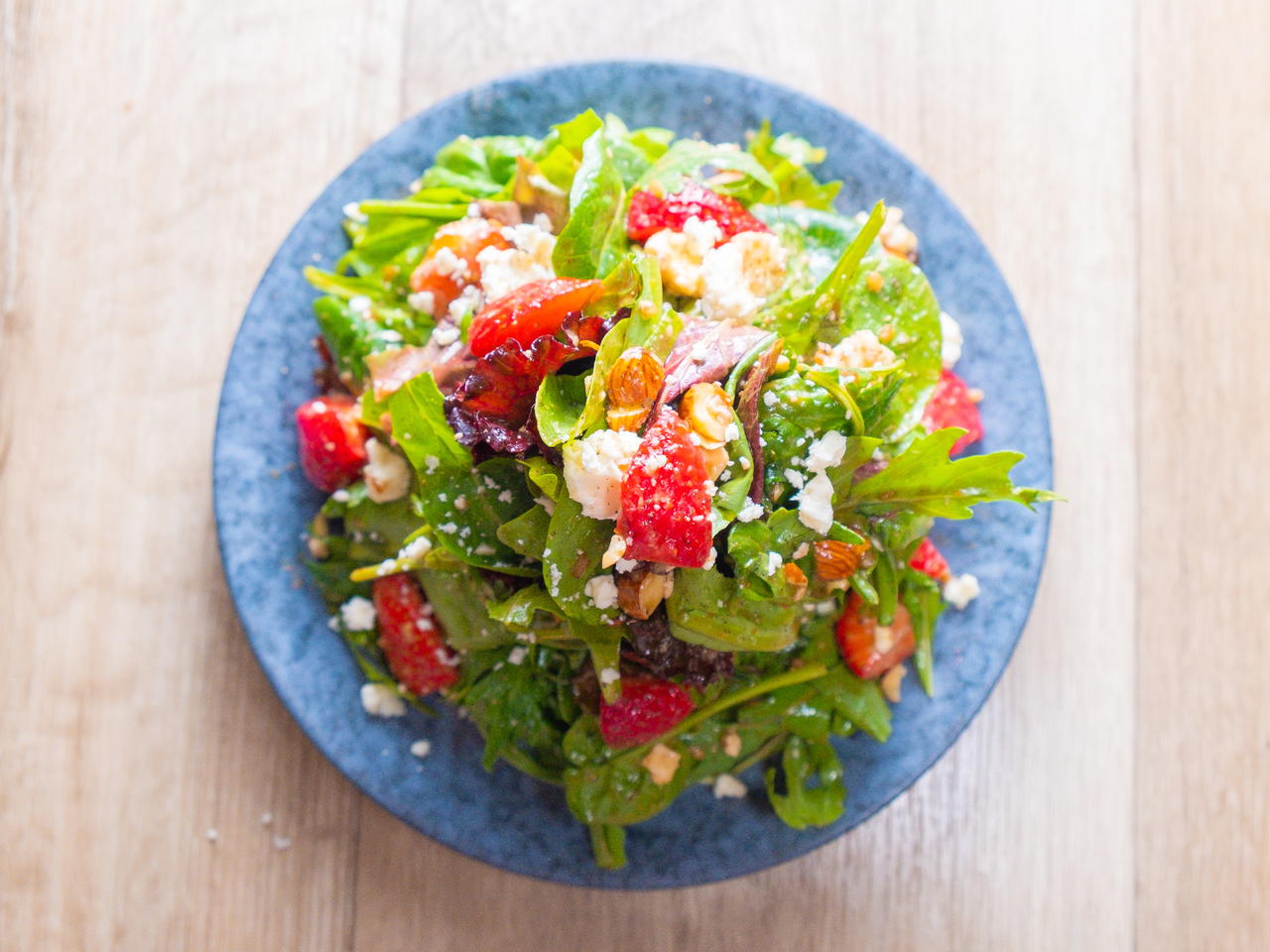 Recipe video made by Ryan
Published on 08/22/2019, viewed by 1585
4 portions
20m
This simple mixed green salad offers a great combination of flavors: feta, basil, strawberries, almonds and balsamic. This dish is really best at the peak of your local strawberry season (probably April-June) in most of the US.
What you will need
Vinaigrette
1/2 a Shallot
2 tbsp Balsamic Vinegar
1 Tbsp Honey
Salt and Pepper as needed
1/2 cup Olive Oil
Salad
8 oz. Mixed Greens
1/2 bunch Basil
1 cup unsalted Almonds
1 lb Strawberries
6 oz. Crumbled Feta Cheese
(Nutritional facts 204 calories, 14.62 g fat, 15.71 g carbohydrates, 4.24 g protein, 12 mg cholesterol, 335 mg sodium)
How to cook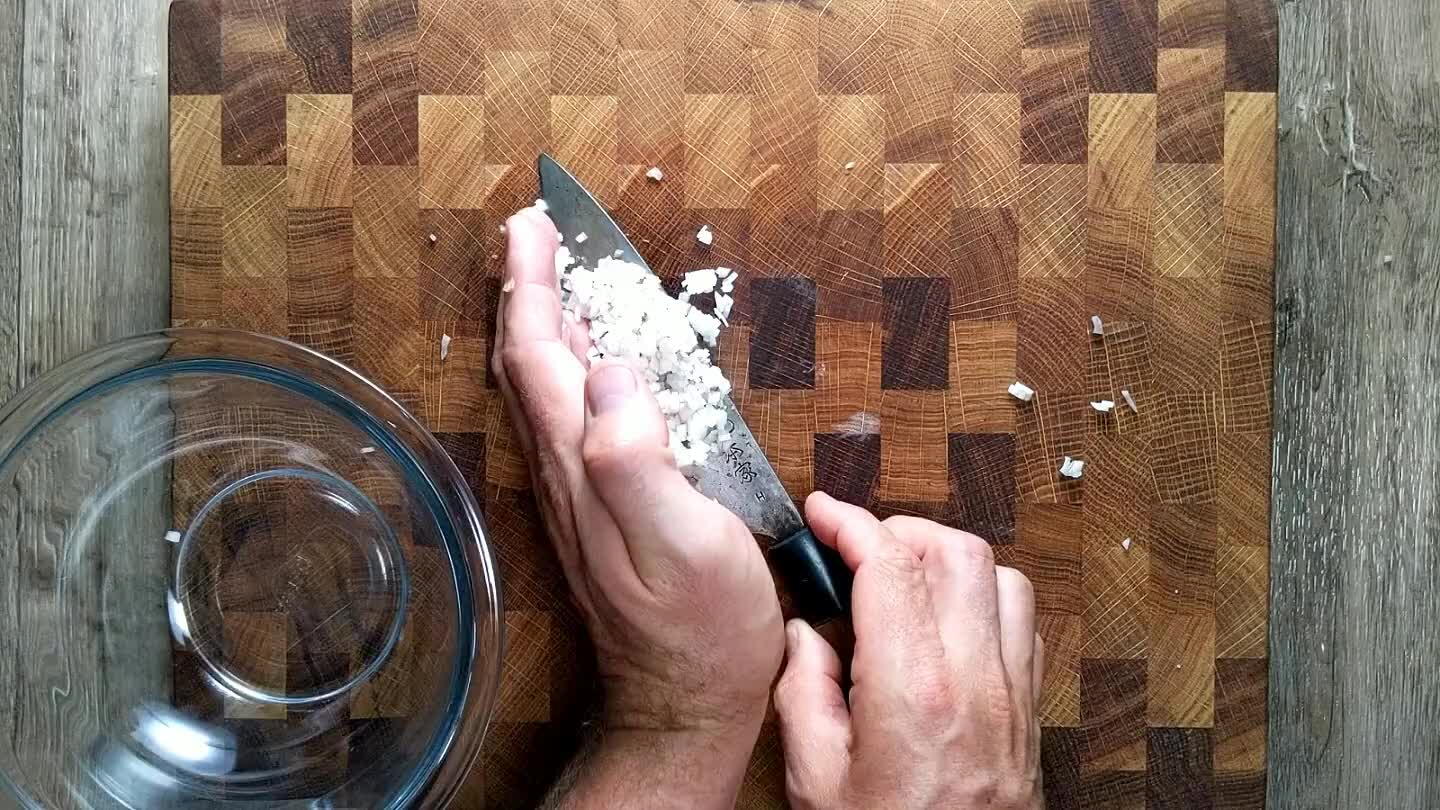 Brunoise the shallot and combine with balsamic vinegar and honey. Season with salt and pepper. Whisk in the olive oil in a thin stream. For details, see the attached recipe. Only 1/2 a batch of the attached recipe is needed for this salad.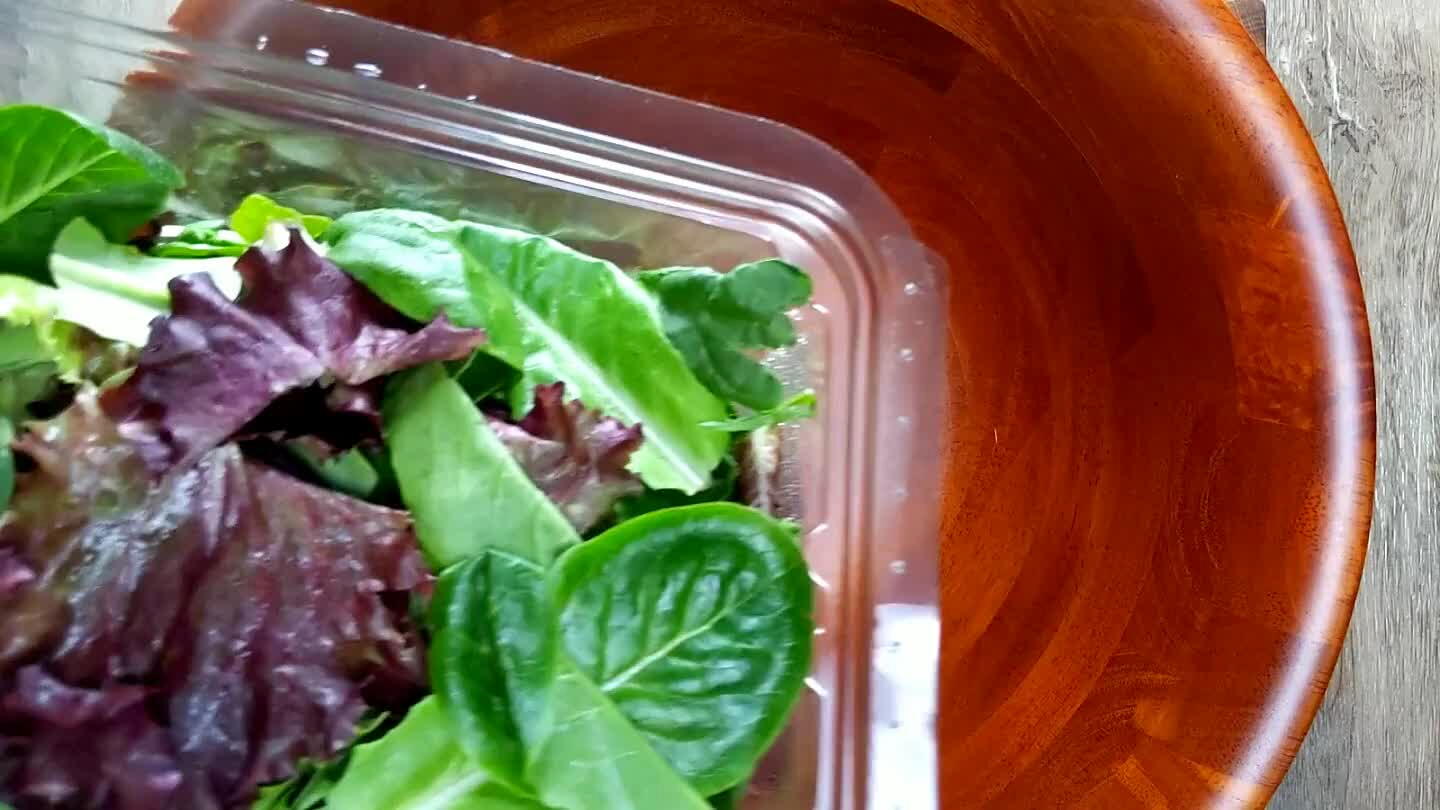 Make sure your mixed greens are clean and dry. Place them in a large salad bowl.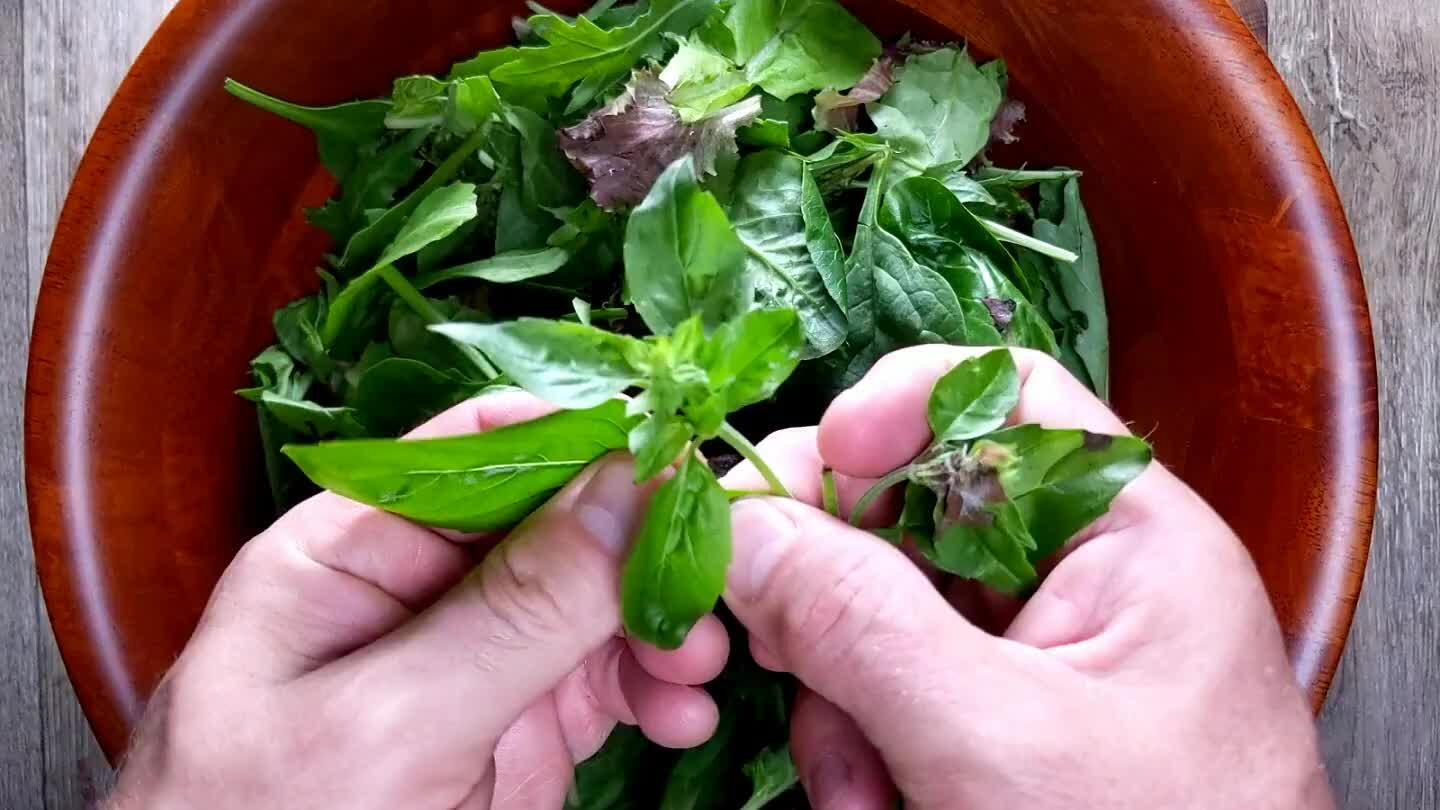 Add picked basil. Tear any larger leaves in halves or quarters.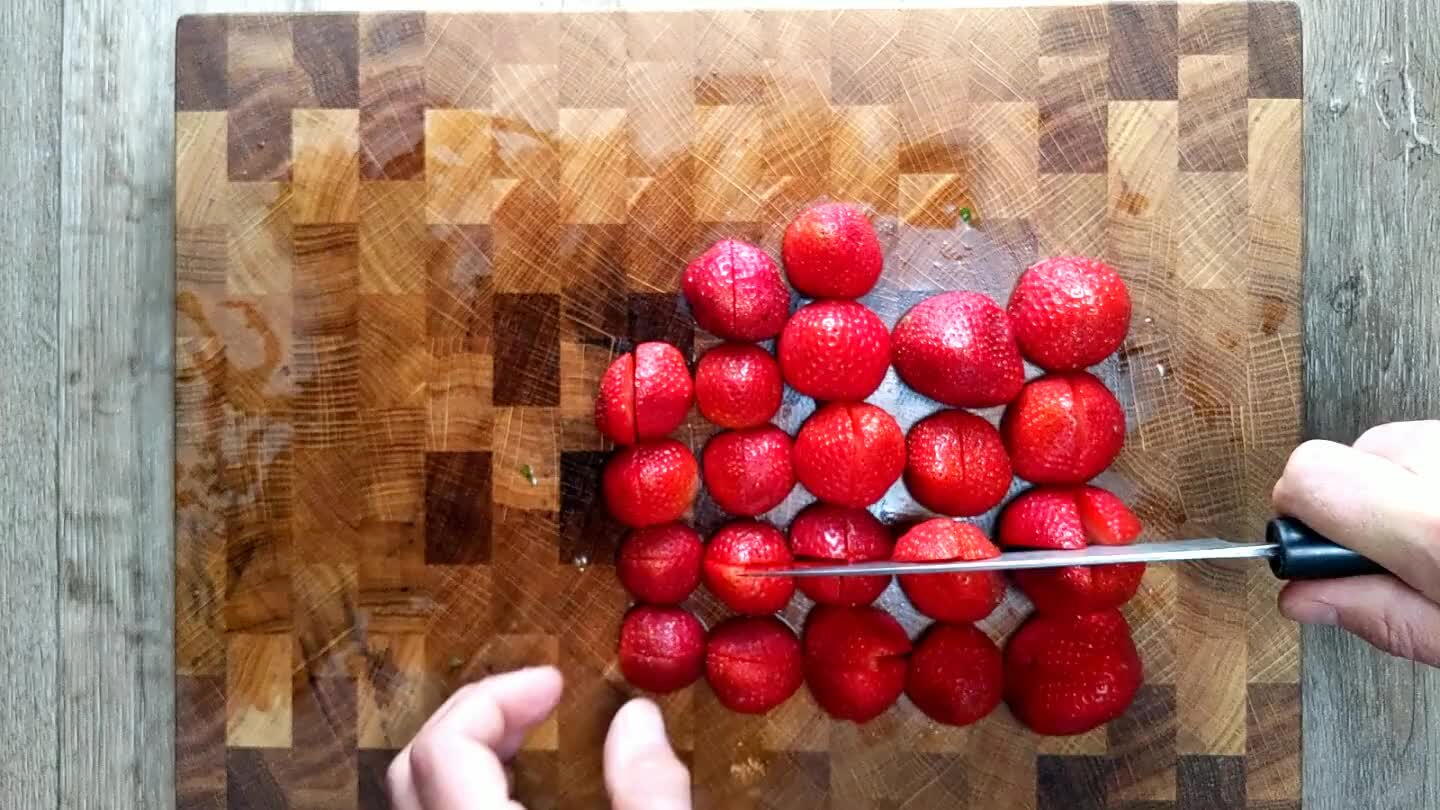 Wash the strawberries. Slice off the stems. Arrange on a cutting board and quarter. Toss with mixed greens.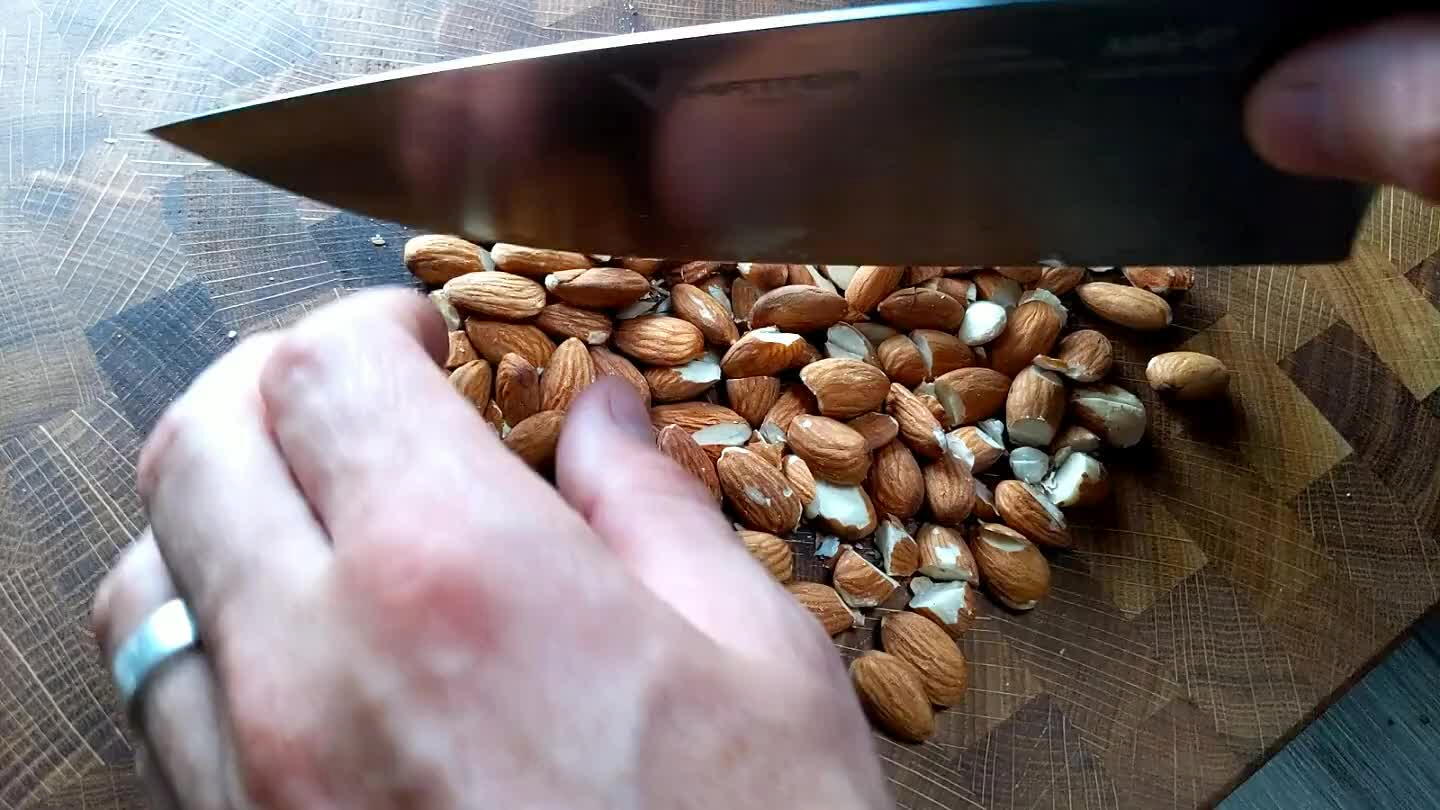 Chop the almonds to your preference. I like them at least broken in half. You can even just crush them with a heavy skillet if you're in a hurry.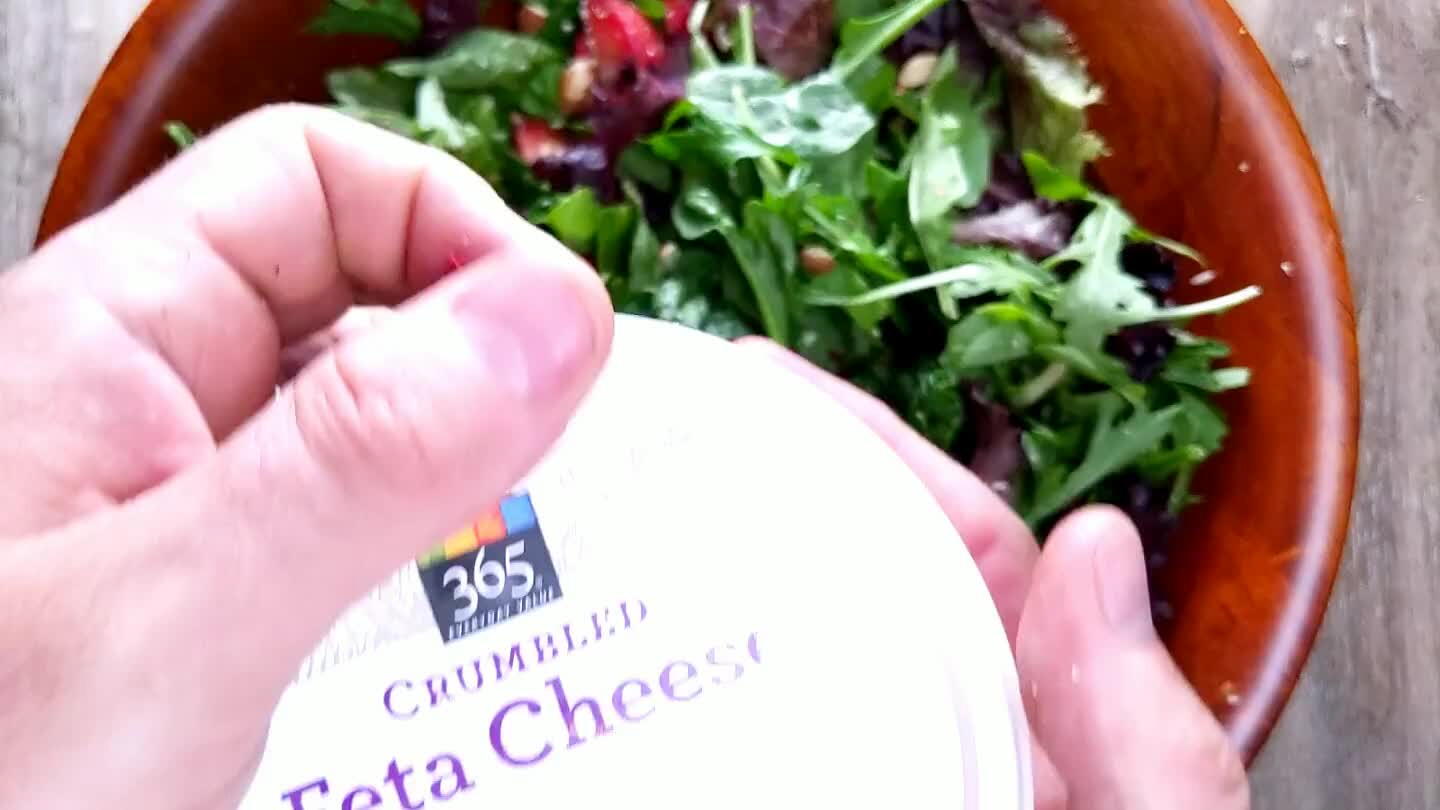 Toss in the feta crumbles.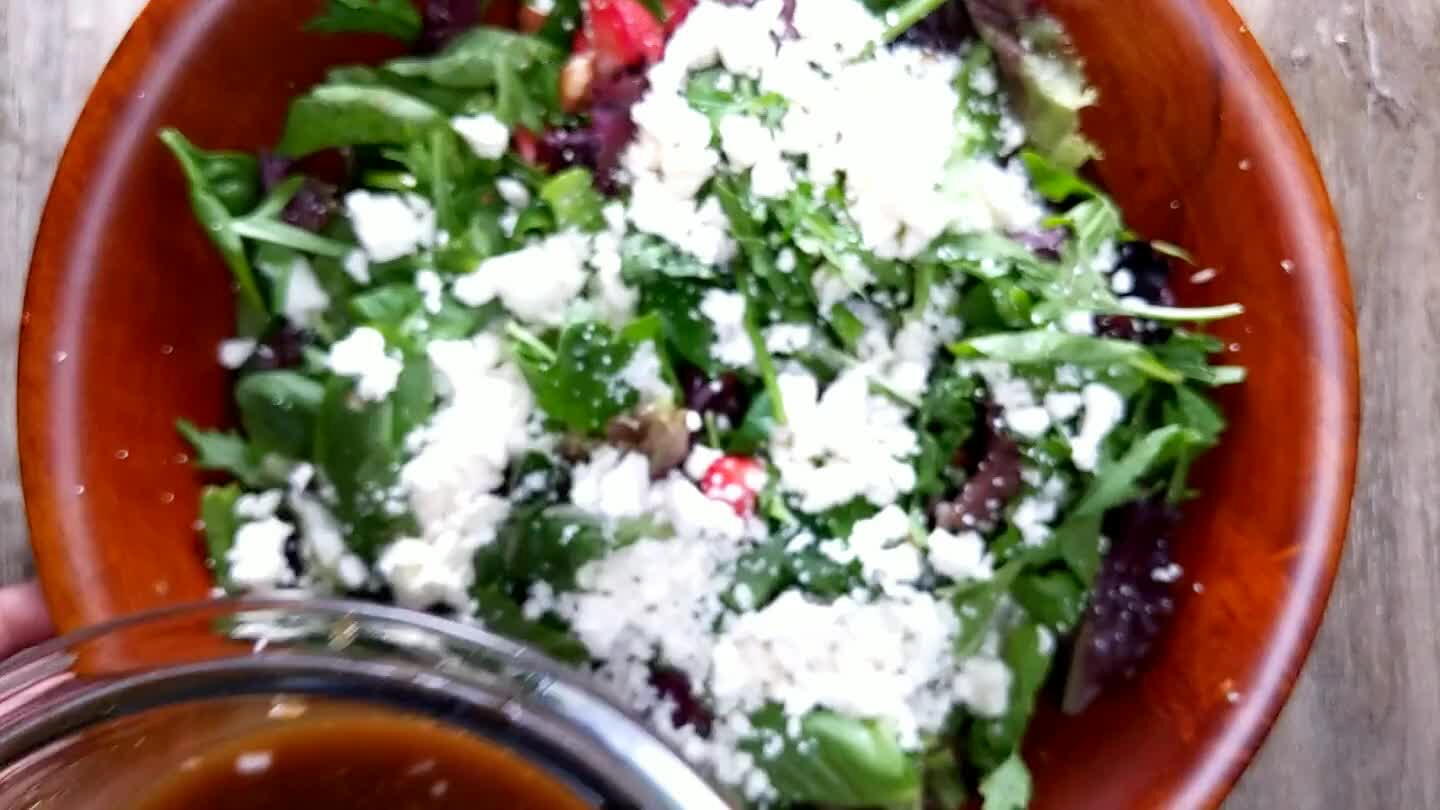 Pour in the vinaigrette. Start with about 1/2 to make sure you don't add more than you like. You should also feel free to just serve the vinaigrette on the side so that the salad will stay fresher.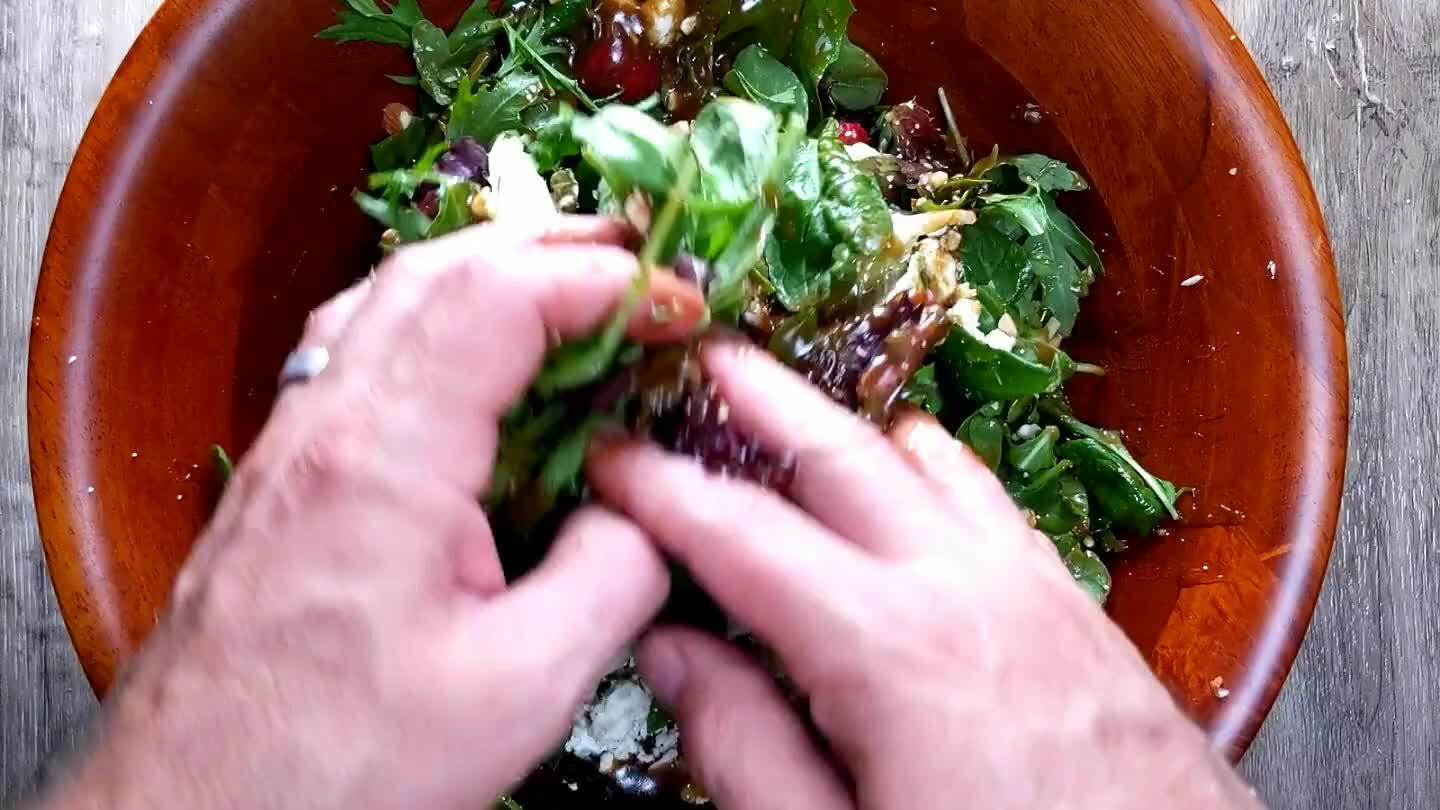 Toss the salad. You don't want to crush the leaves. Gently reach down under the greens and turn them over repeatedly until mixed. Check the seasoning and adjust as you mix.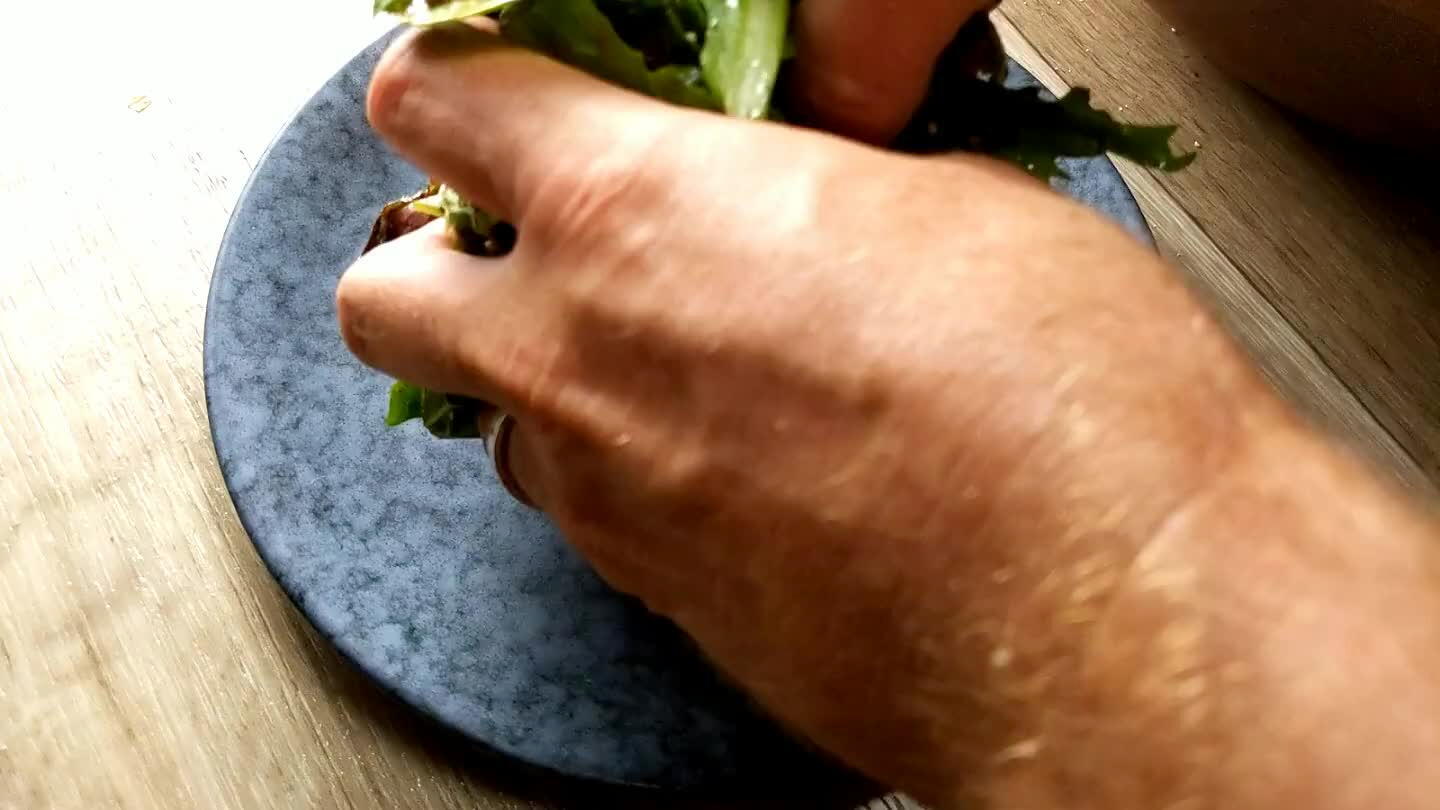 Gently stack the leaves. Salads really look great when you carefully stack the leaves without crushing them.
Comments