One Pot Pineapple Chicken and Rice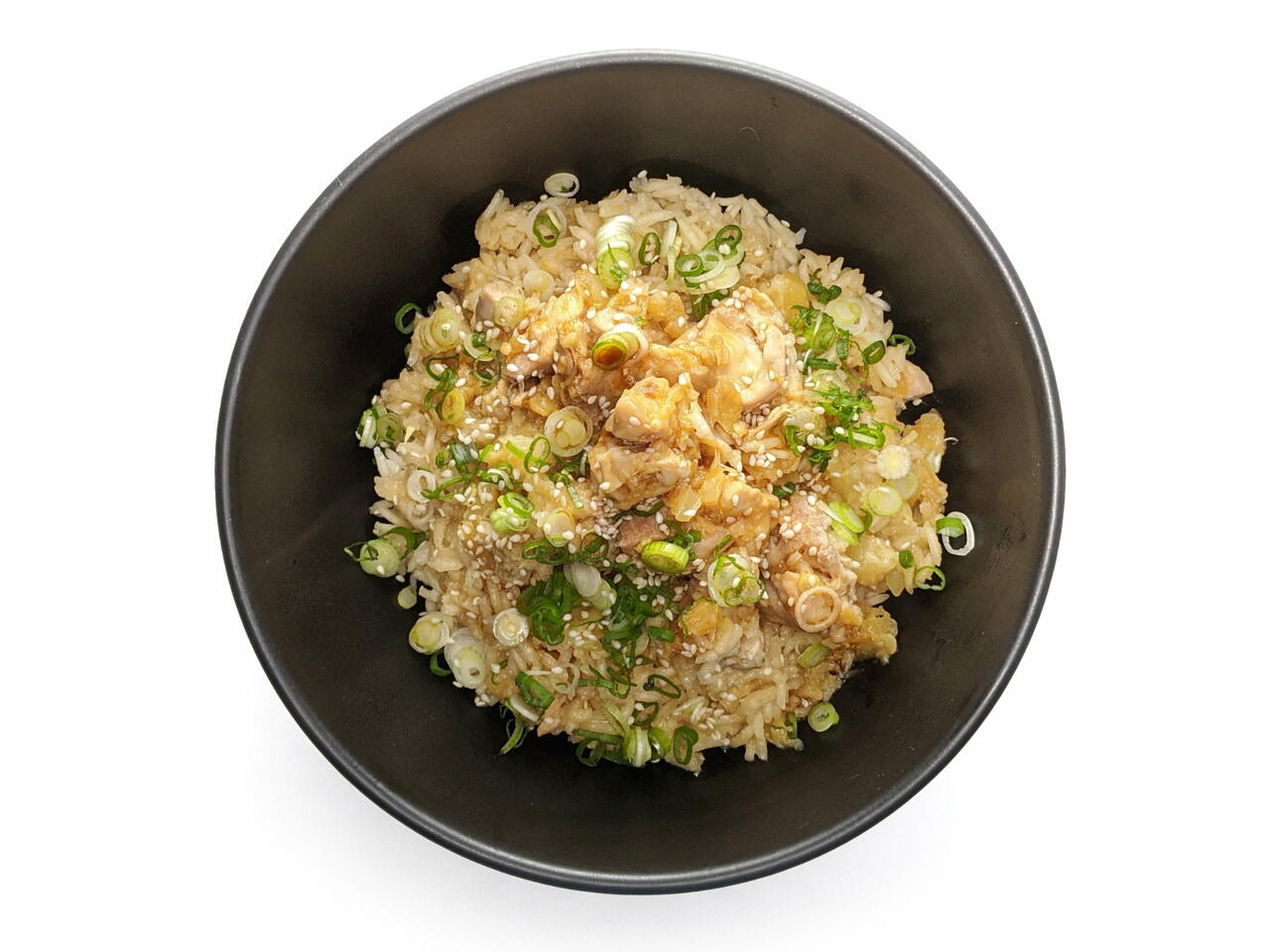 4 portions
35m
Chicken and rice is a staple for me. Start with the basic protein and carb combo. It's easy to play around with the concept, adding flavors or vegetables that you have on hand. I happened to have a can of pineapple chunks and this is the result.
What you will need
4 cloves Garlic
2 inches Fresh Ginger
1 Tbsp Chicken Bouillon
1/4 cup Soy Sauce
14 oz. can Crushed Pineapple
8 boneless skinless Chicken Thighs
1/2 cup Cashews, optional
Oil
1 bunch Scallions, optional
1 Tbsp Sesame Seeds, optional
1 1/2 cup White Rice
2 cups Water
(Nutritional facts 176 calories, 7.7 g fat, 20.58 g carbohydrates, 6.51 g protein, 21 mg cholesterol, 501 mg sodium)
How to cook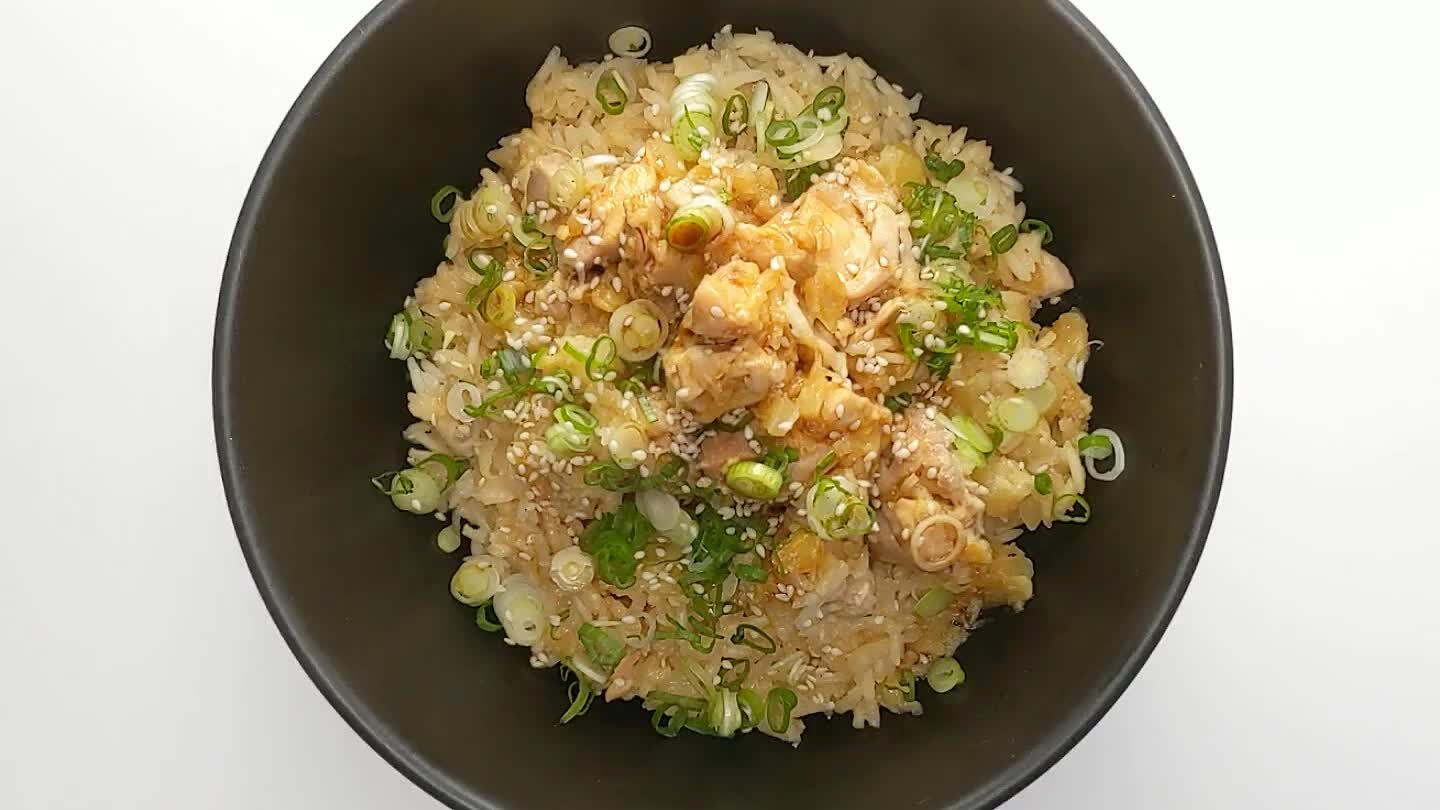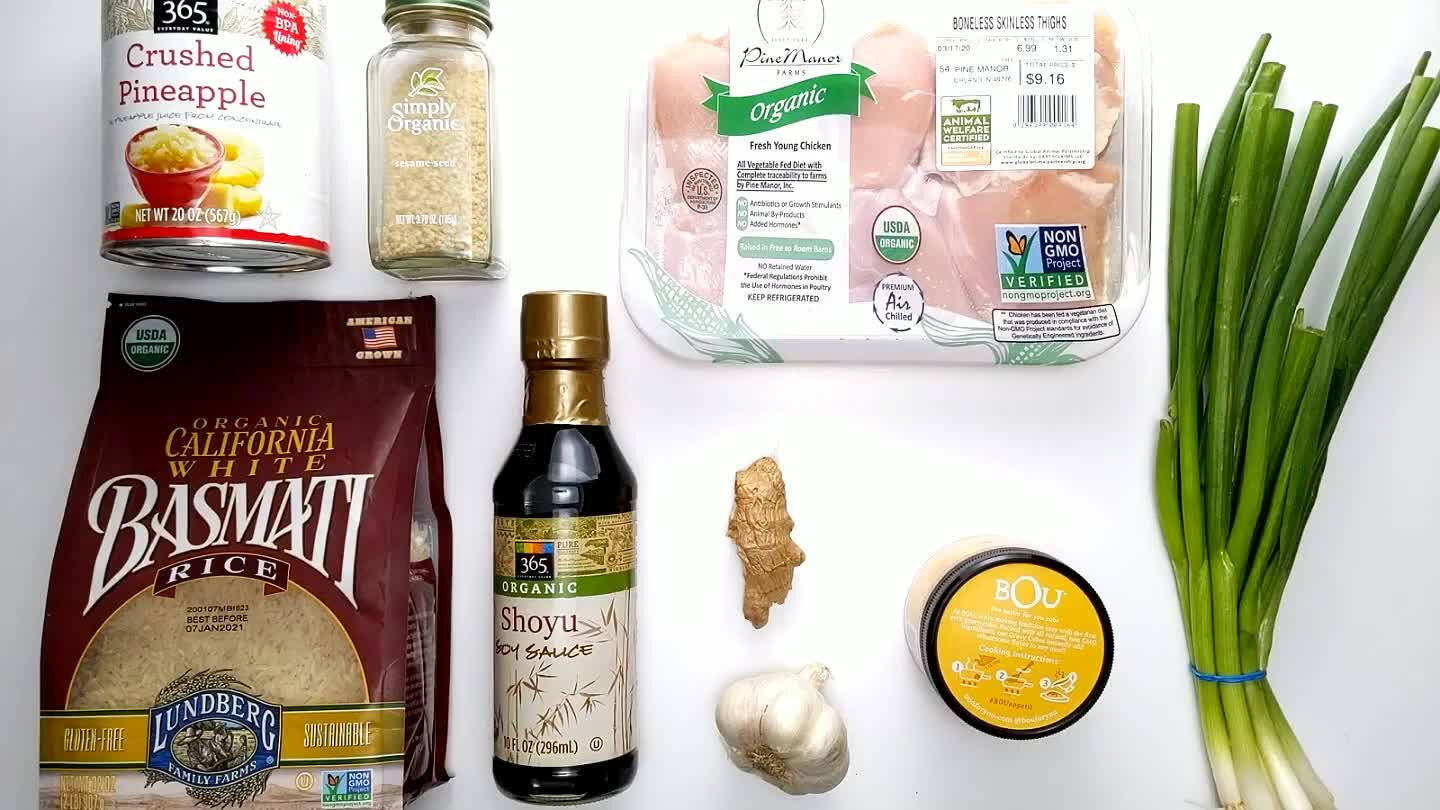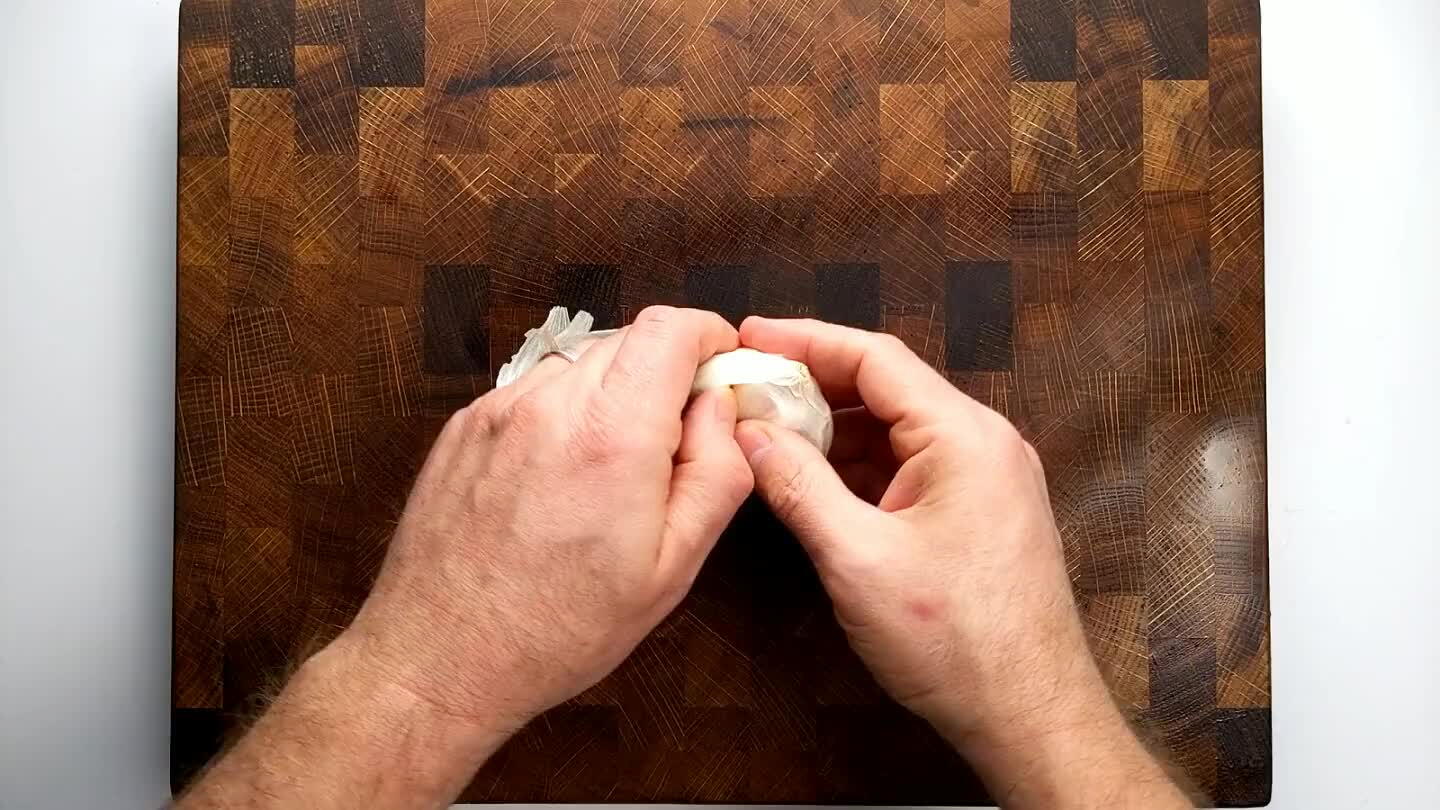 Peel garlic cloves and chop or grate to a fine paste.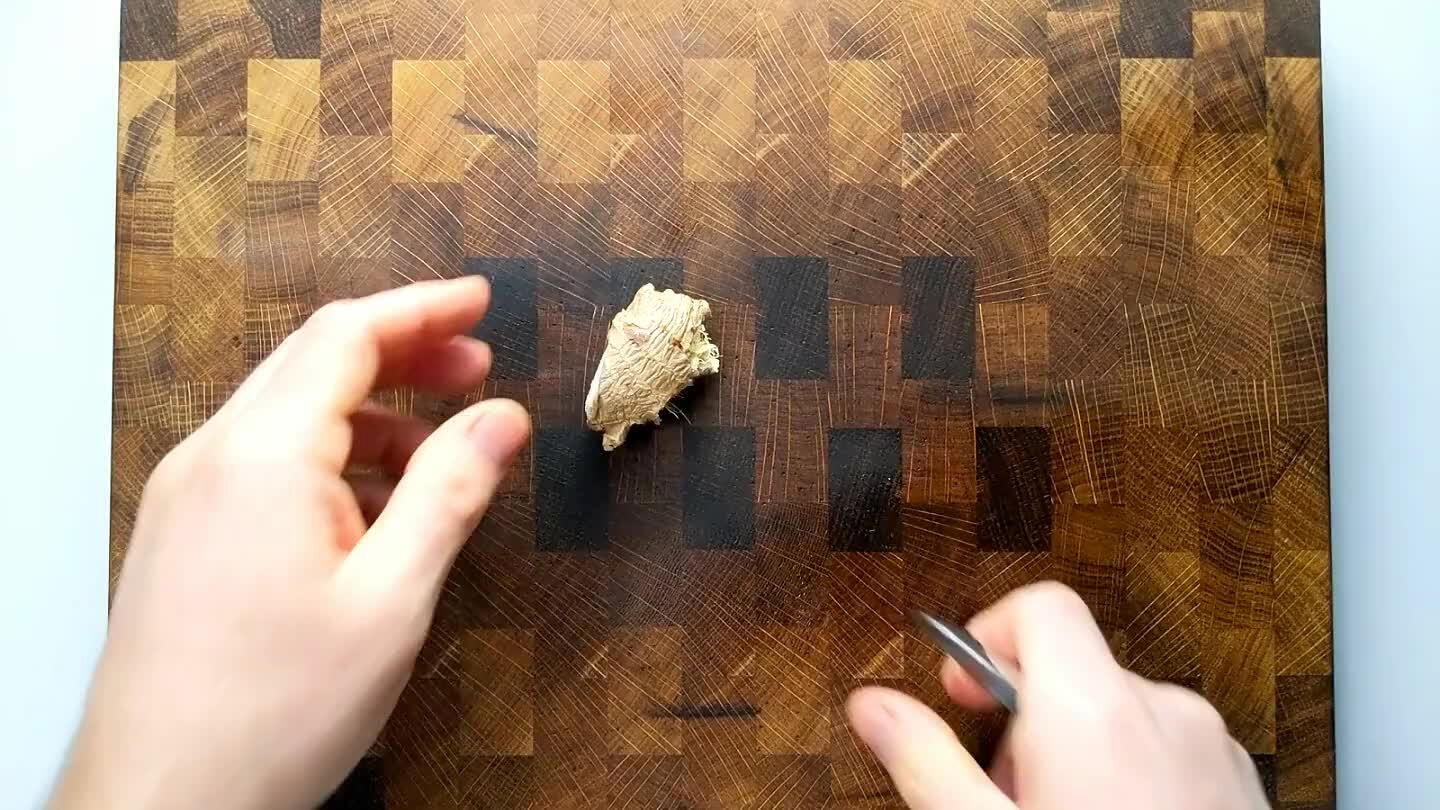 Peel ginger with a spoon and grate or chop to a fine paste.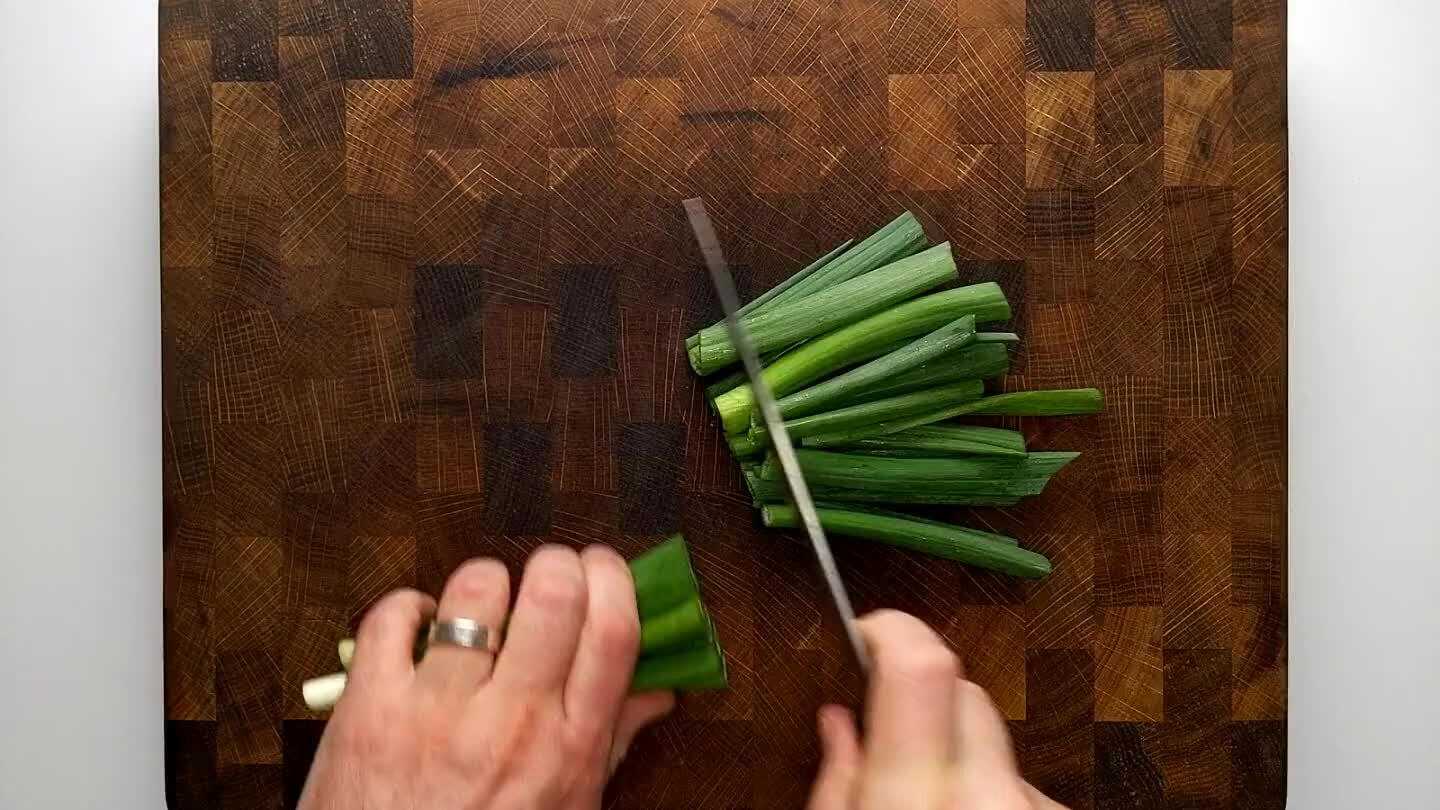 Wash the scallions and slice thin.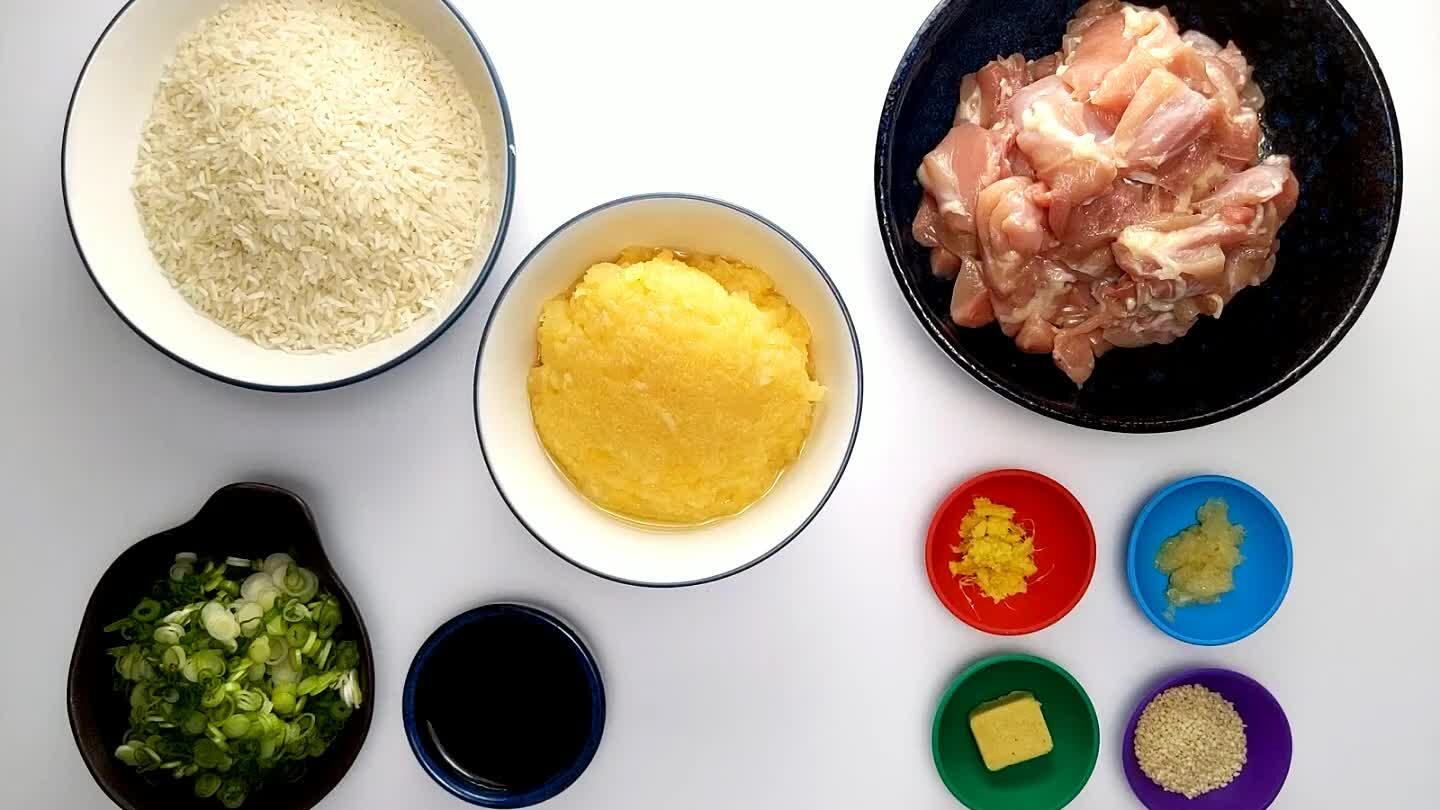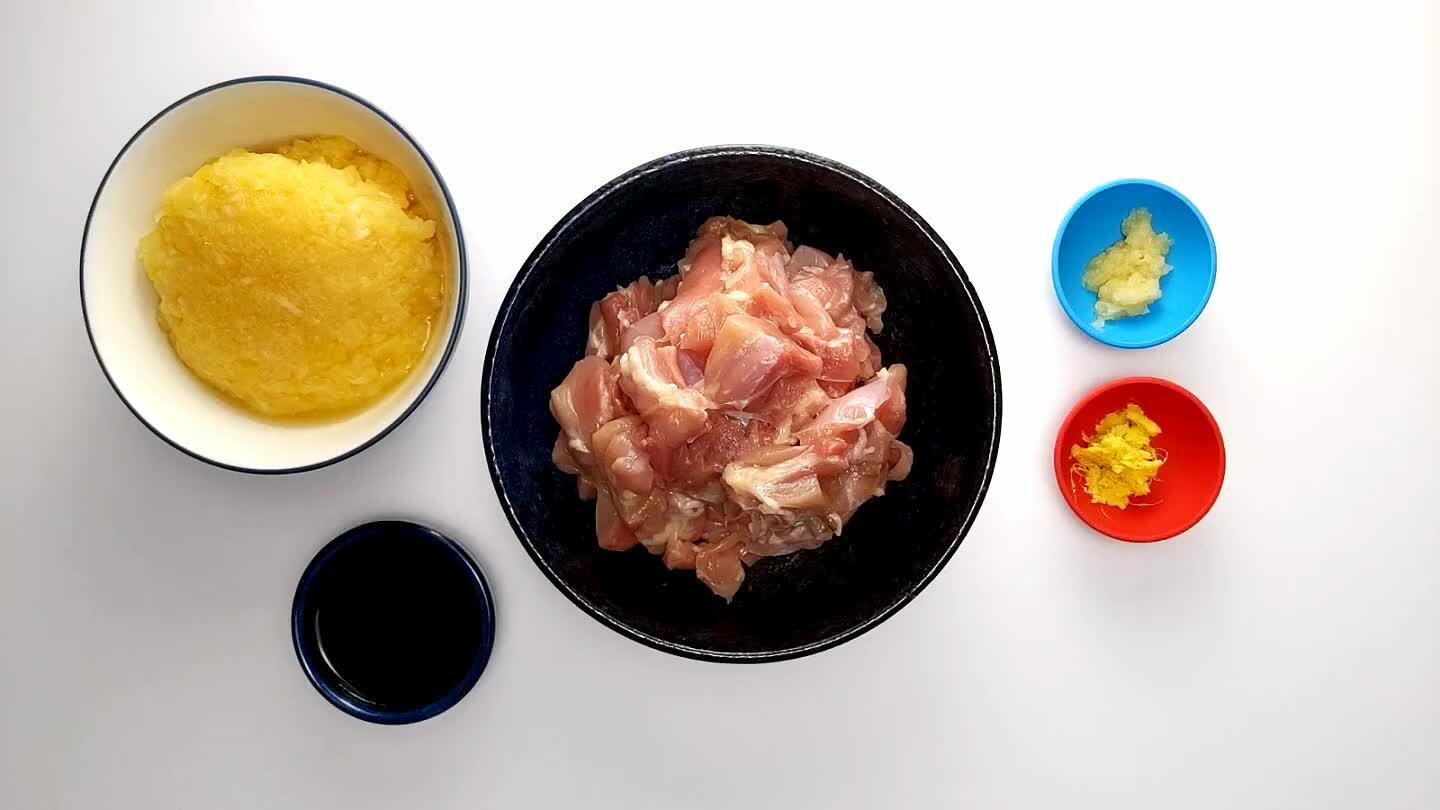 In a mixing bowl, combine the ginger garlic and chicken.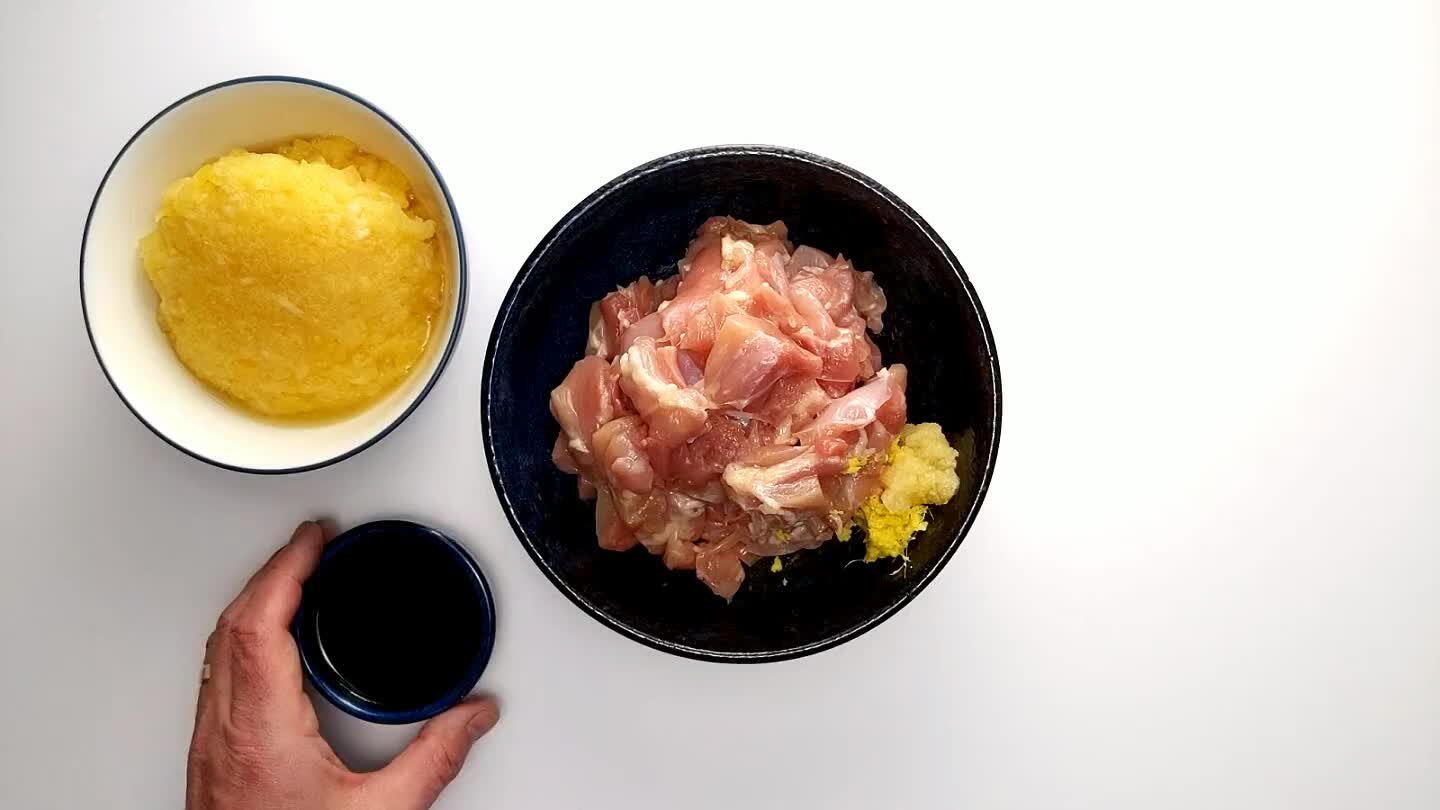 Add the soy sauce.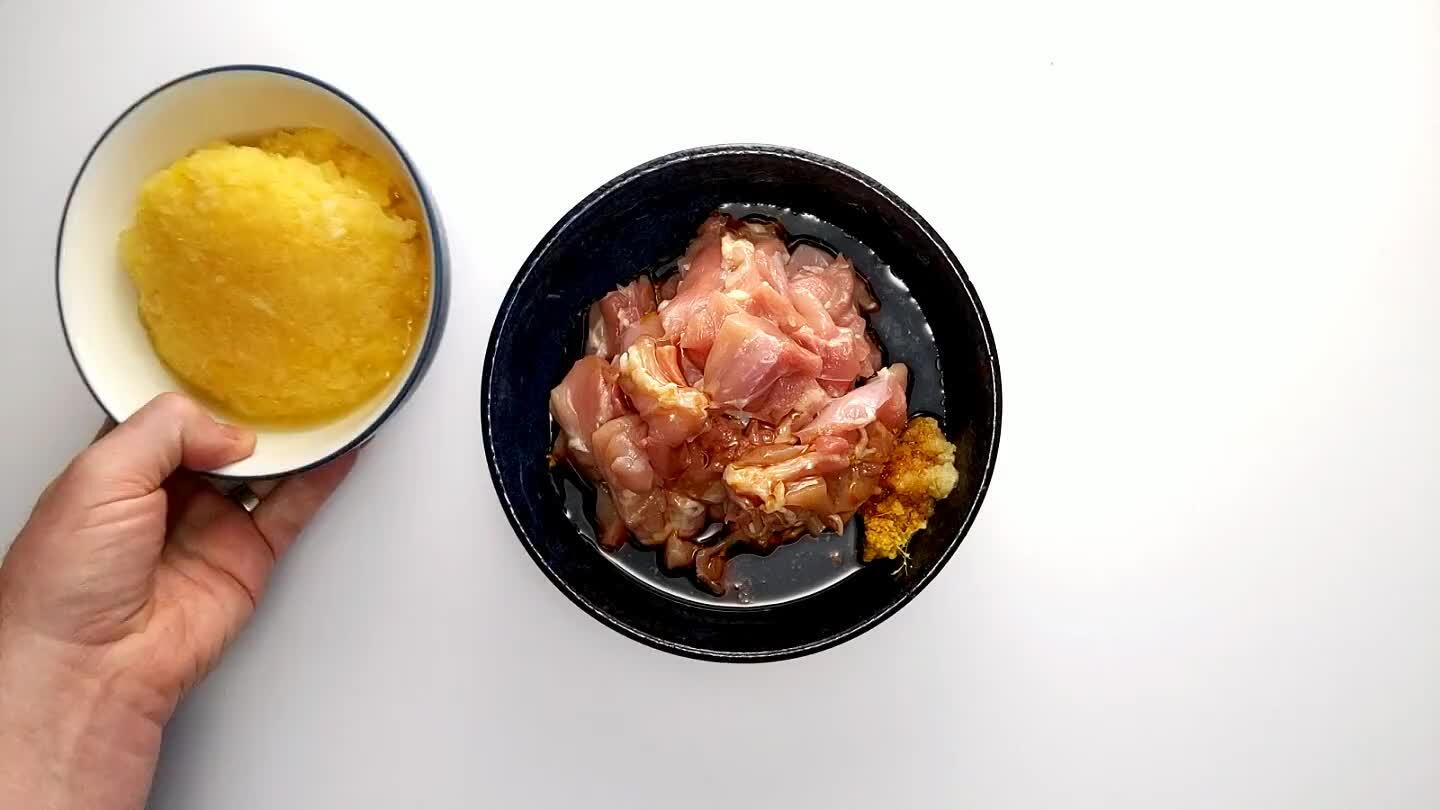 Add the pineapple chunks. Mix well.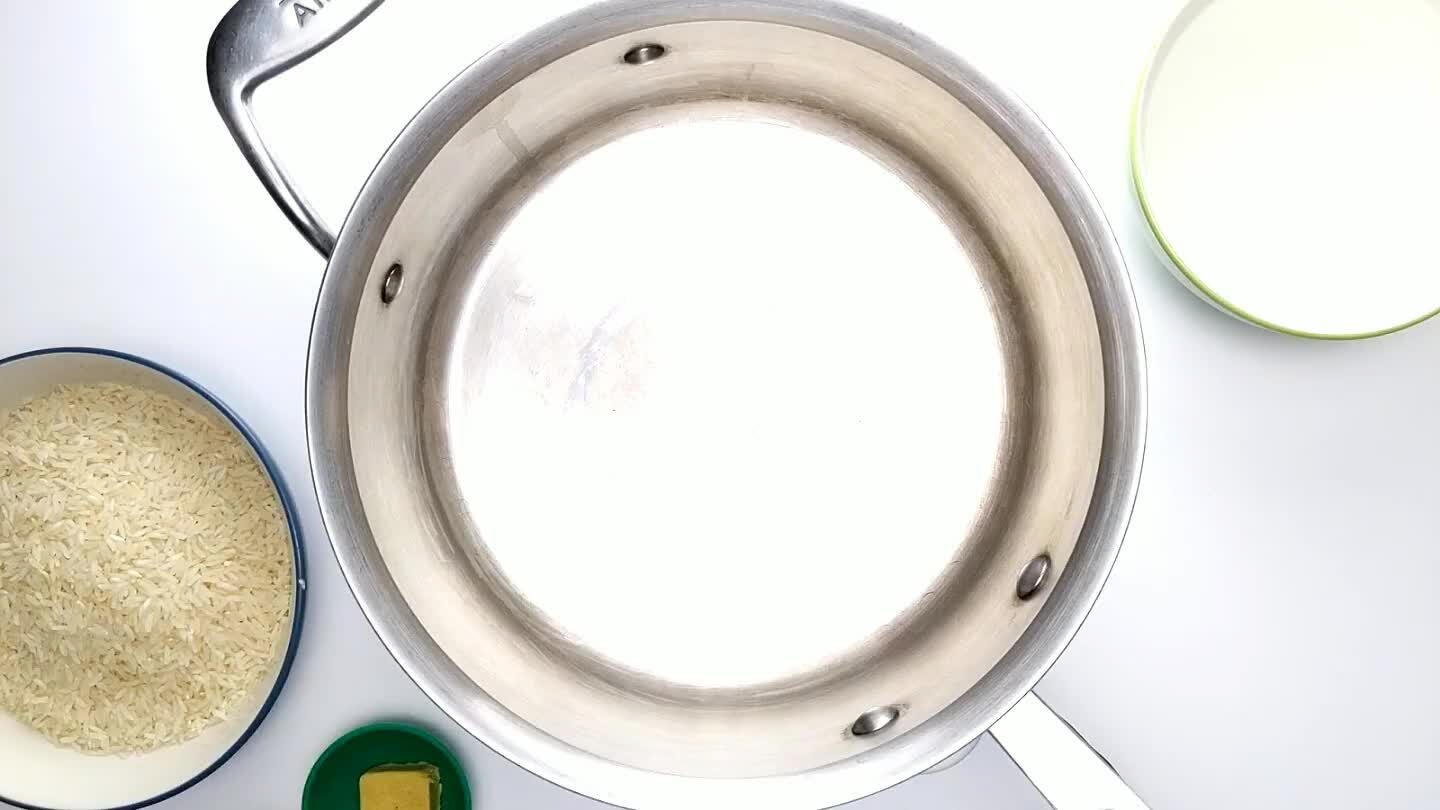 Place the bouillon in a sauce pot.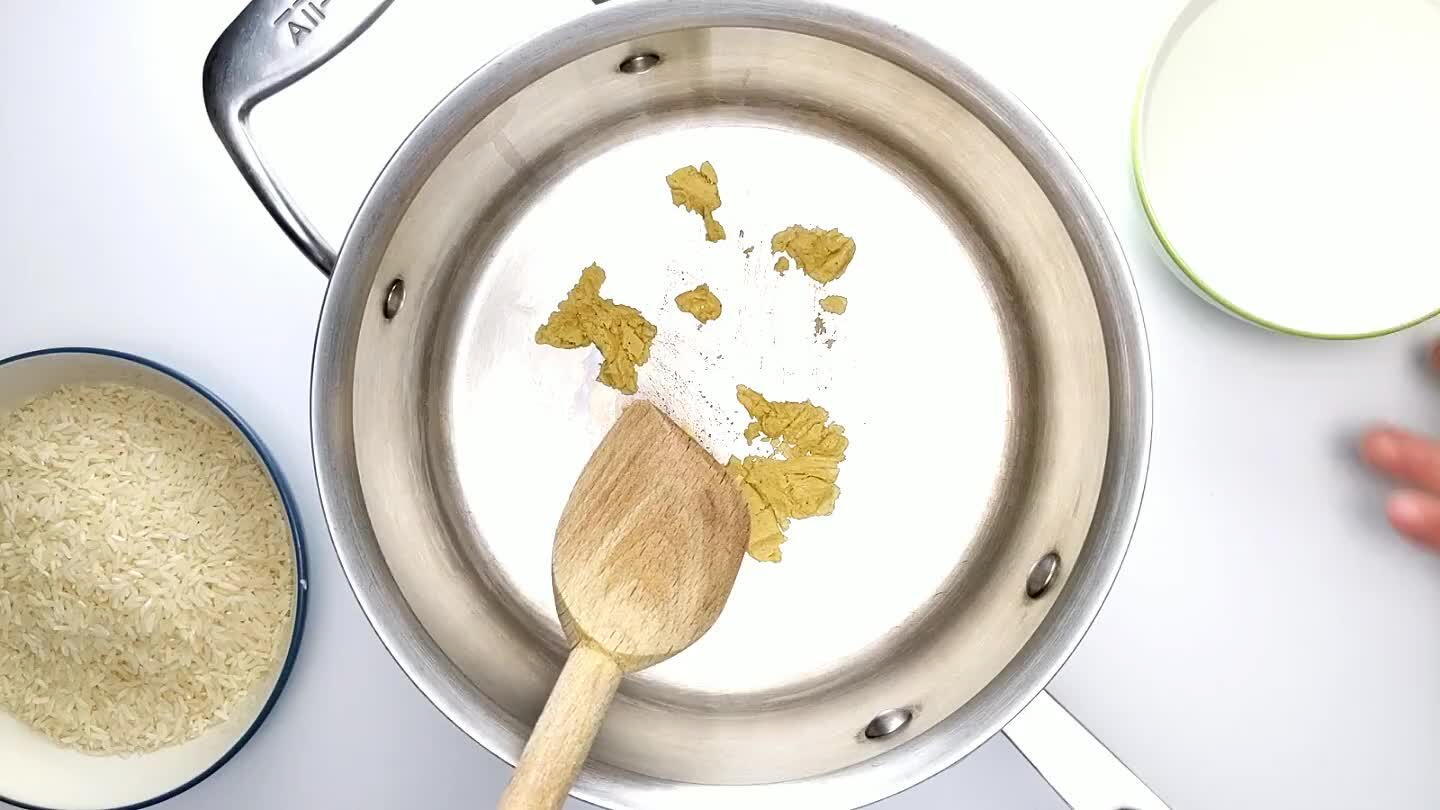 Add the water and turn the pot on to medium heat. Stir to break up the bouillon.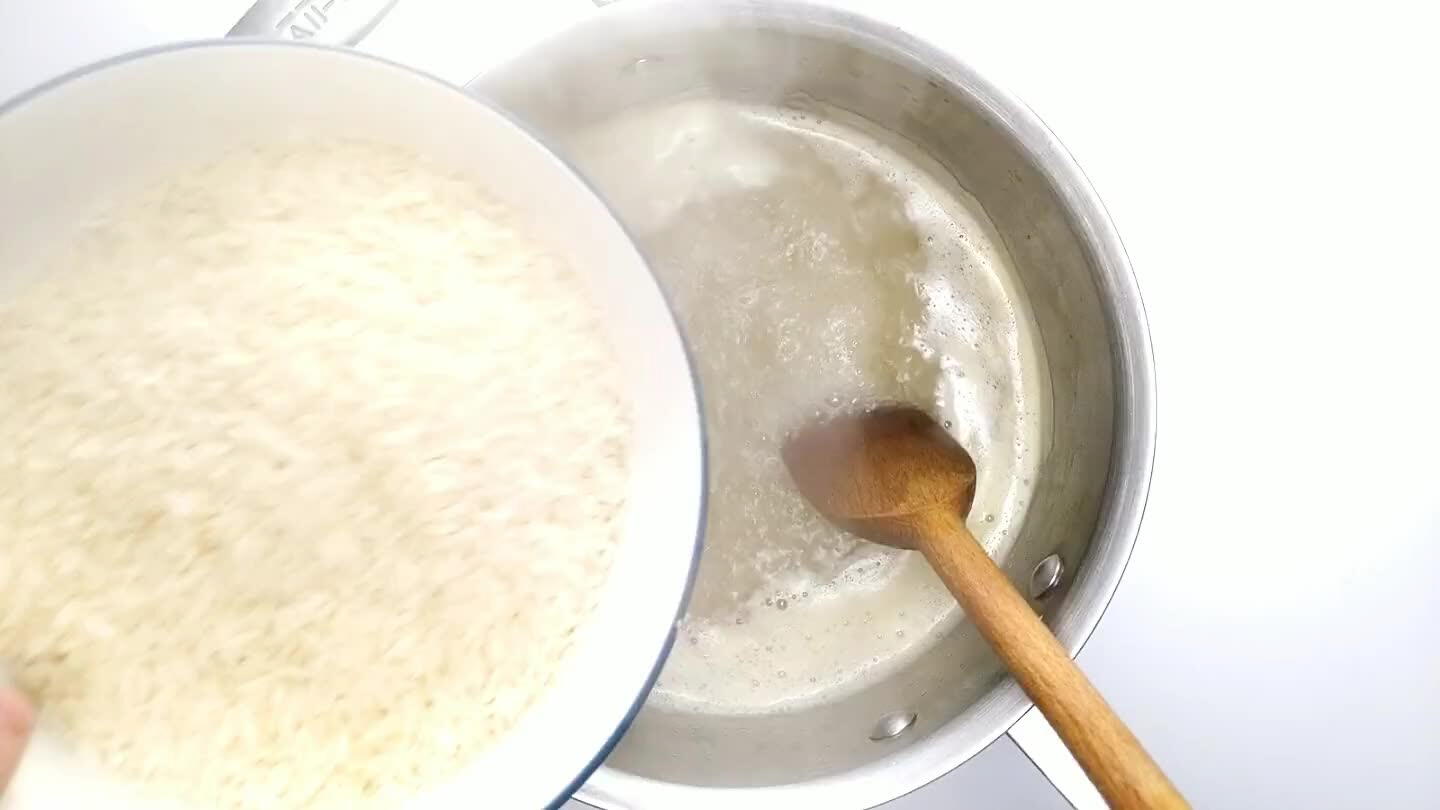 Stir in the rice. Give the pot a little shake to try and get the rice to spread out evenly.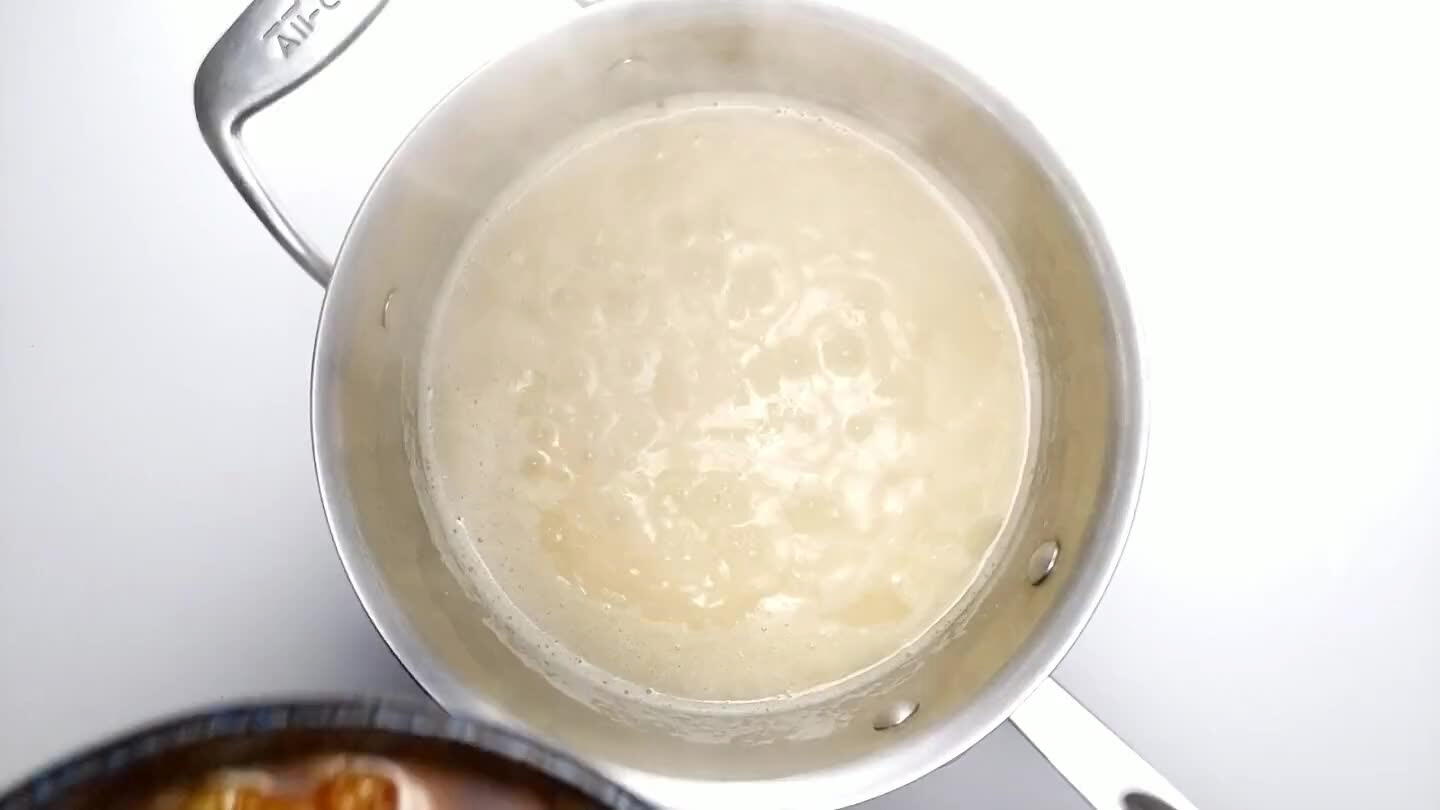 Spread the marinating chicken out over the surface of the rice.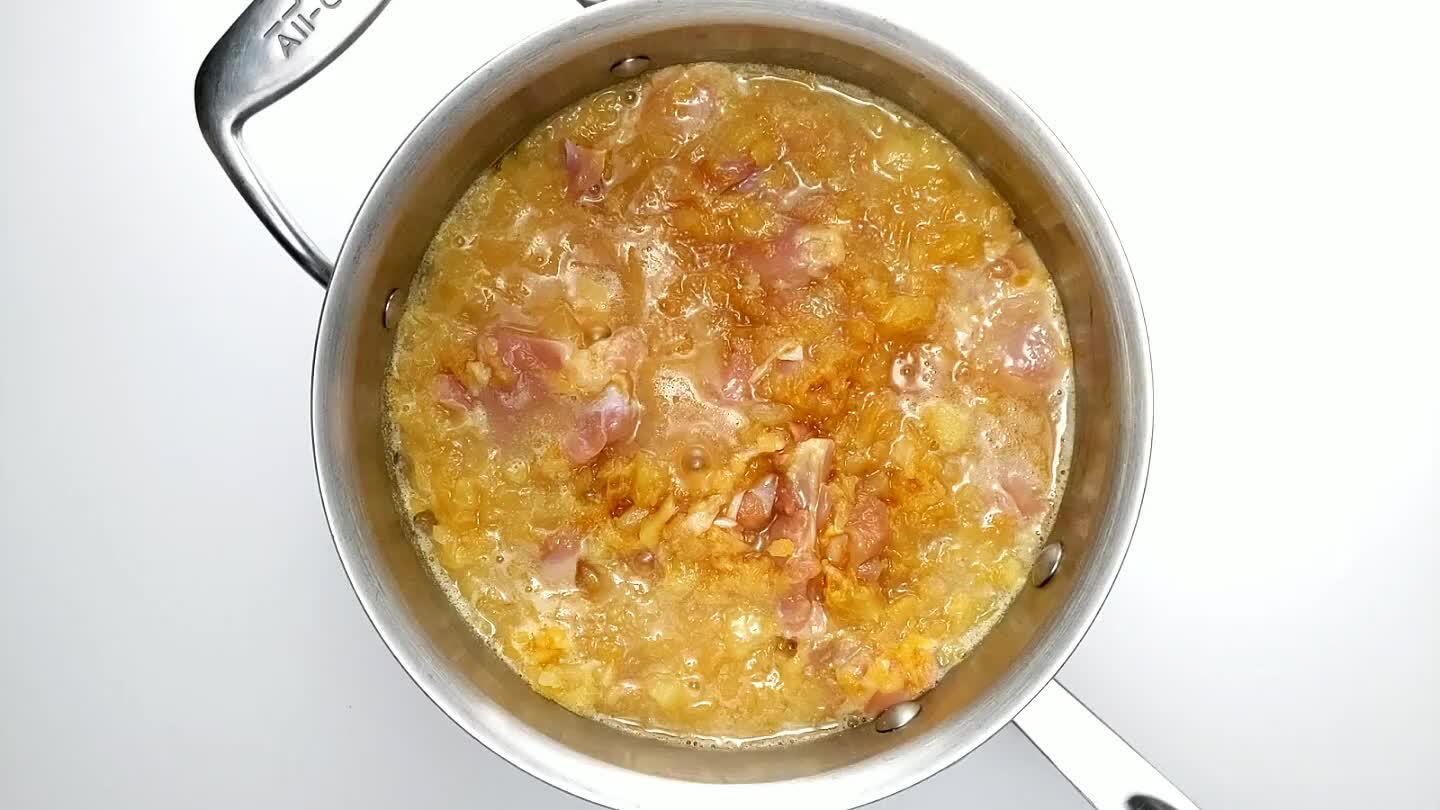 When the water comes to a gentle simmer, cover the pot. Reduce the heat to low and simmer for 20 minutes.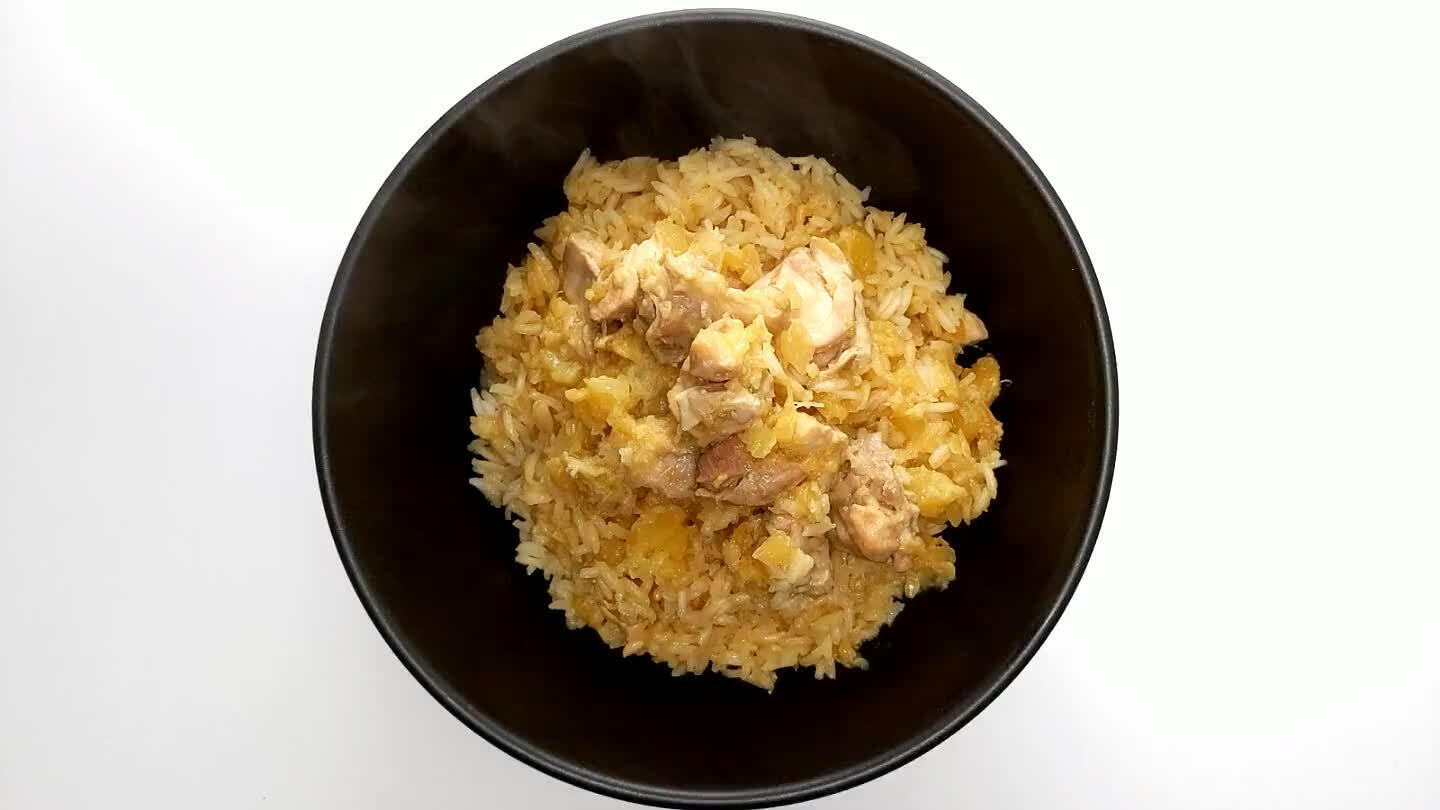 Serve with sesame seeds and sliced scallions.