Pineapple Teriyaki Chicken Skewers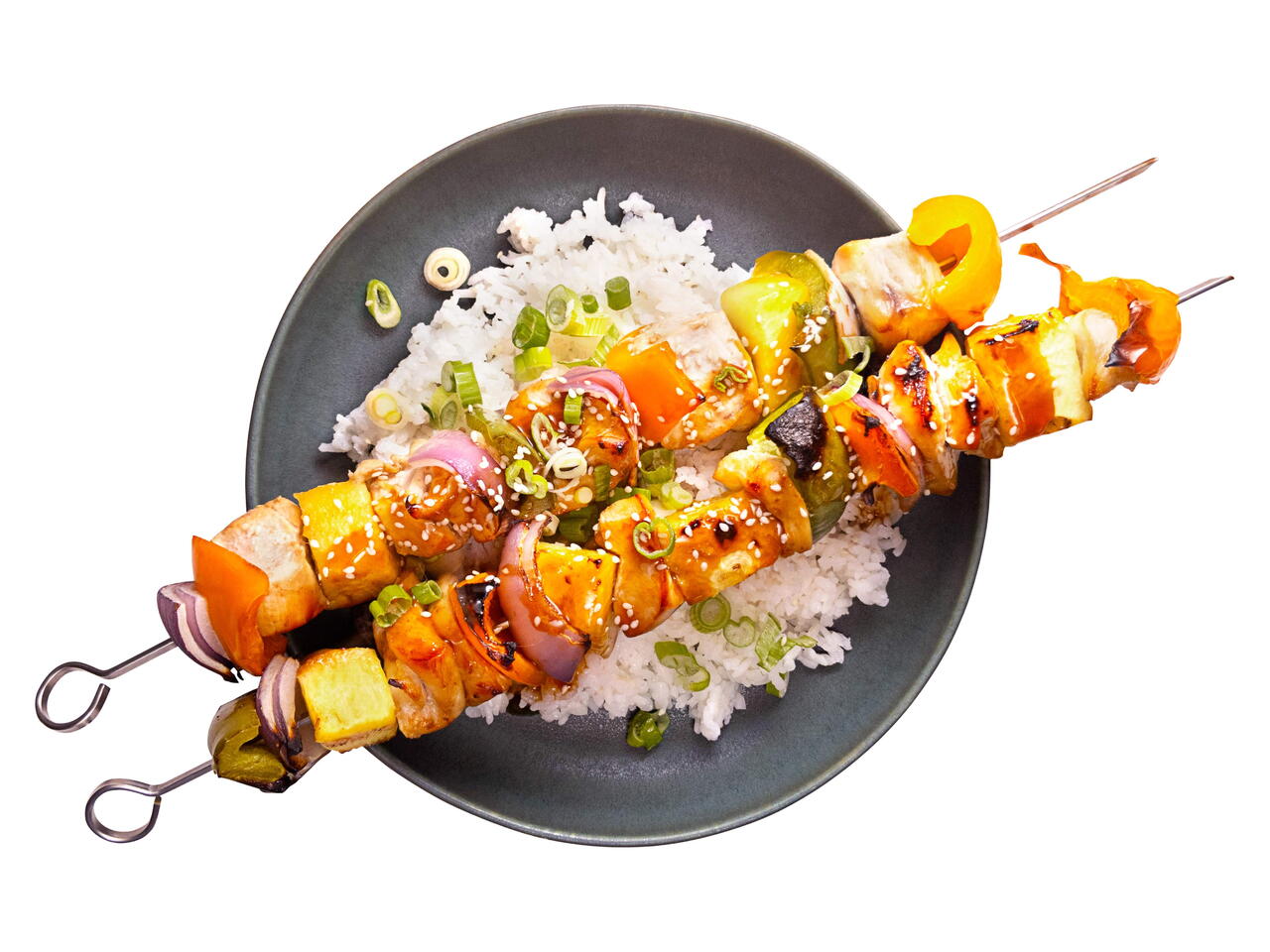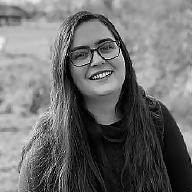 Recipe video made by Michelle
Published on 02/27/2020, viewed by 1908 , 2 Comments
5 portions
33m
These sweet and savory skewers are great for a prep-ahead dinner. Then, when everyone is home and ready to eat, you can just pop them in the oven and cook!
What you will need
1 Bell Pepper
1 lb Boneless Skinless Chicken Breast
2 cups Pineapple Chunks
6 oz Teriyaki Sauce
1 Red, Orange, or Yellow Bell Pepper
1 Red Onion
1 lb Microwavable Rice
(Nutritional facts 141 calories, 0.51 g fat, 27.54 g carbohydrates, 6.43 g protein, 8 mg cholesterol, 745 mg sodium)
How to cook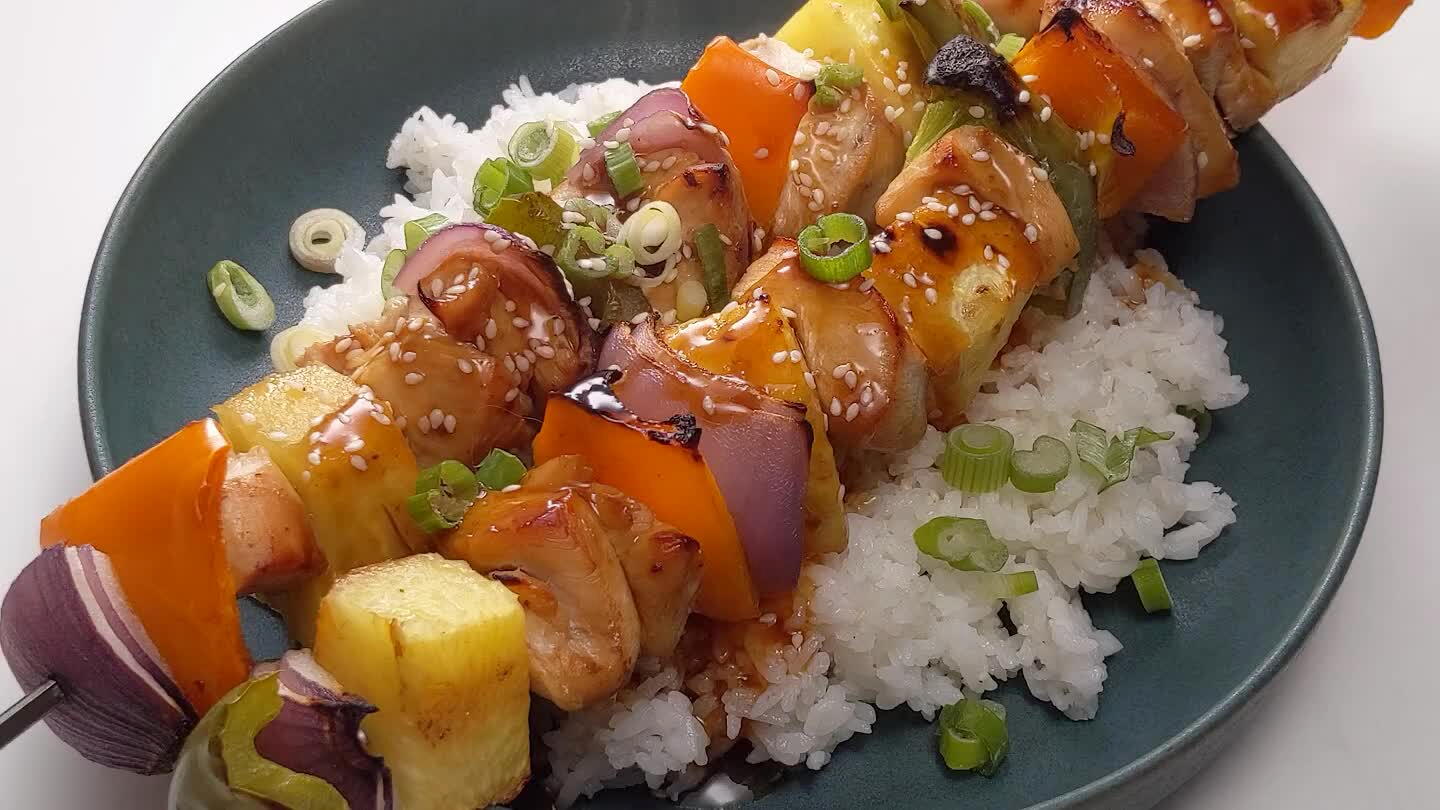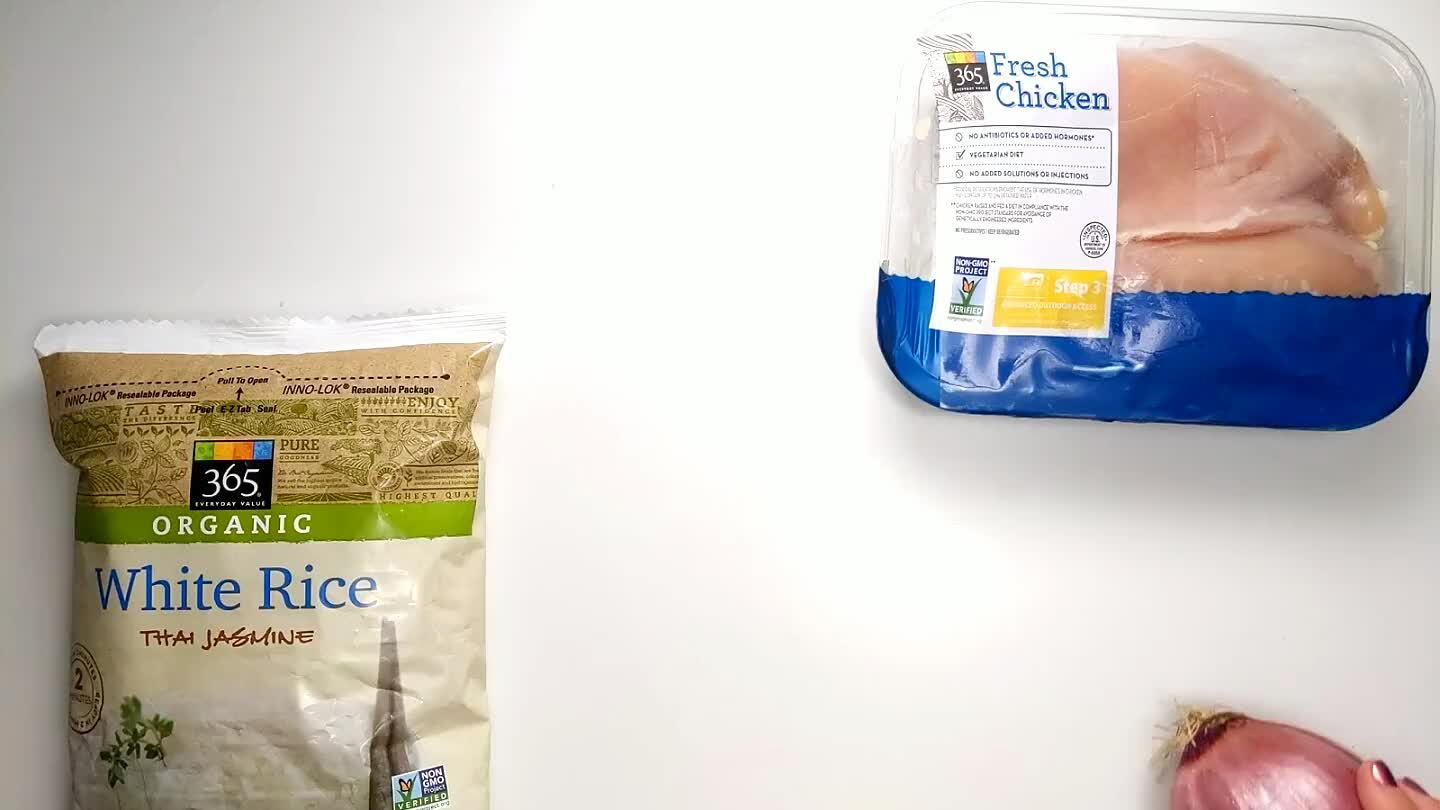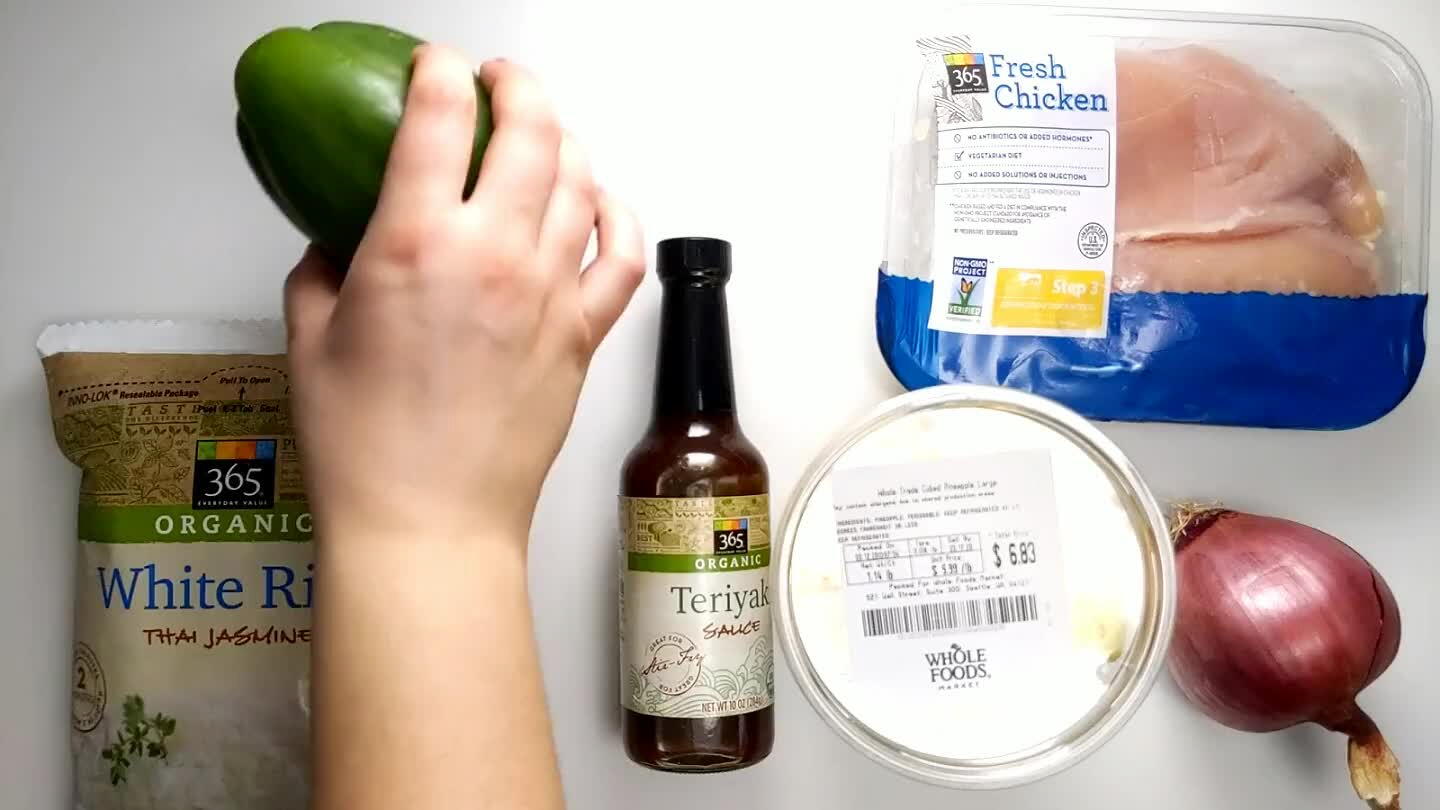 Gather and portion all ingredients.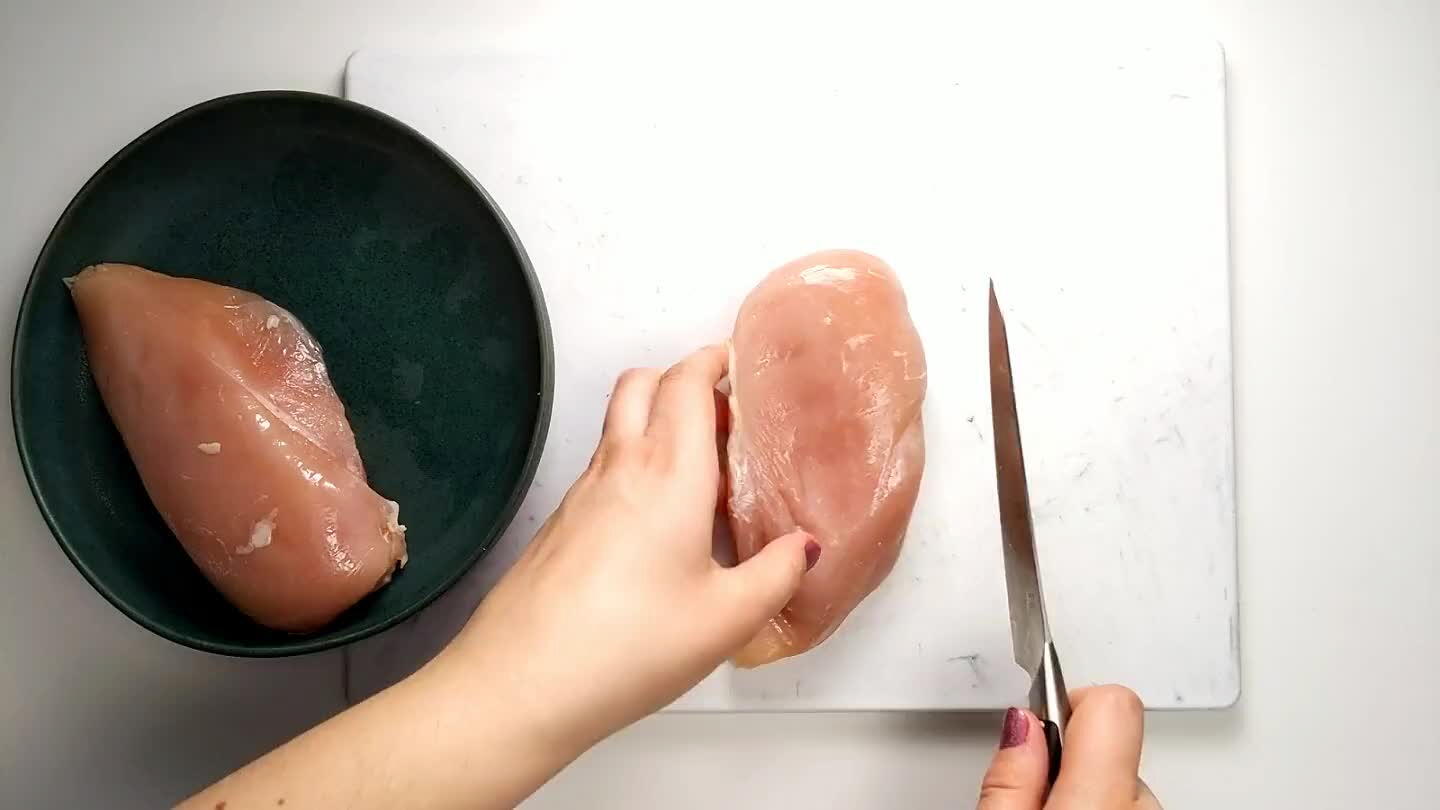 Cut chicken into 1.5 inch cubes.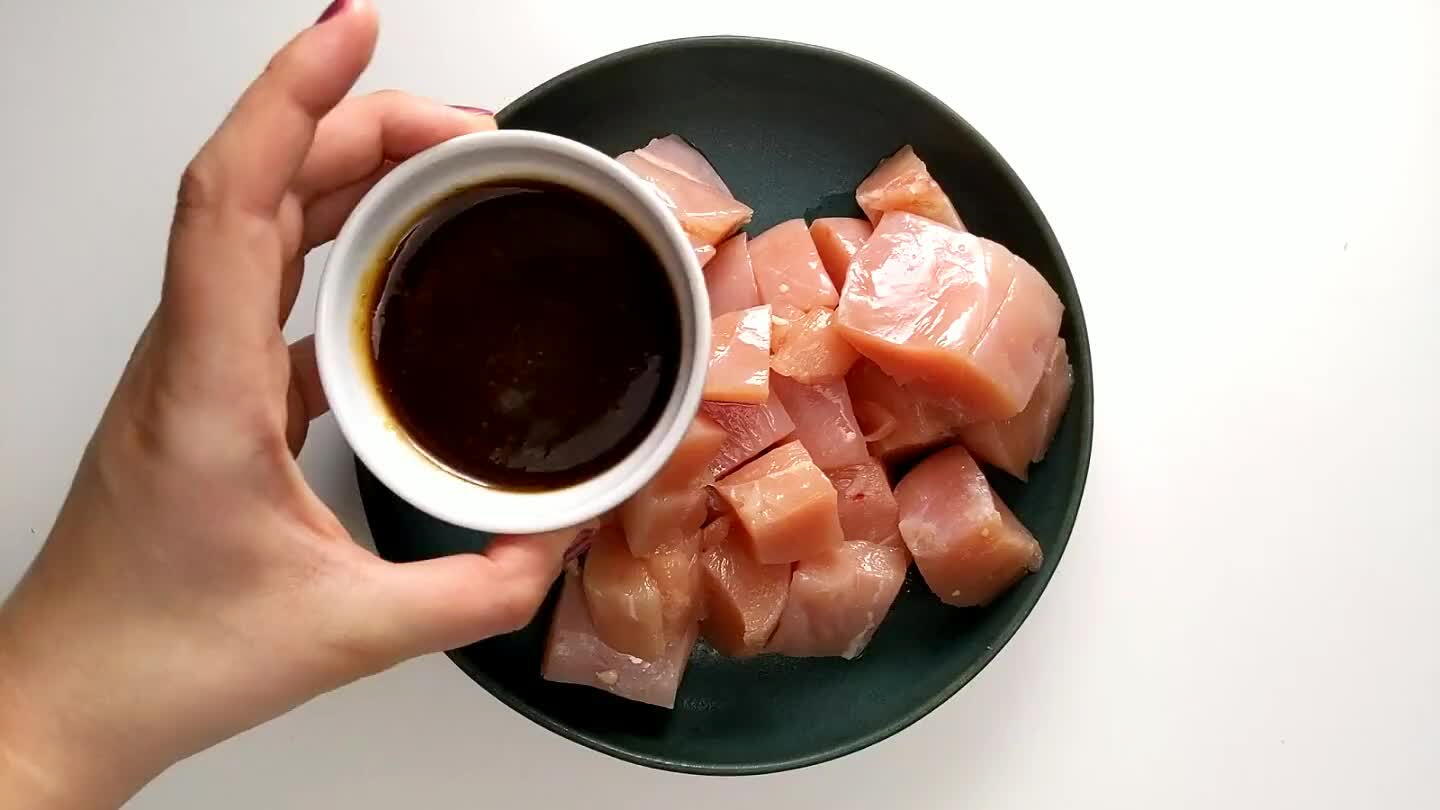 Pour marinade over chicken and mix around. A great way to do this is in a sealed plastic bag in the refrigerator.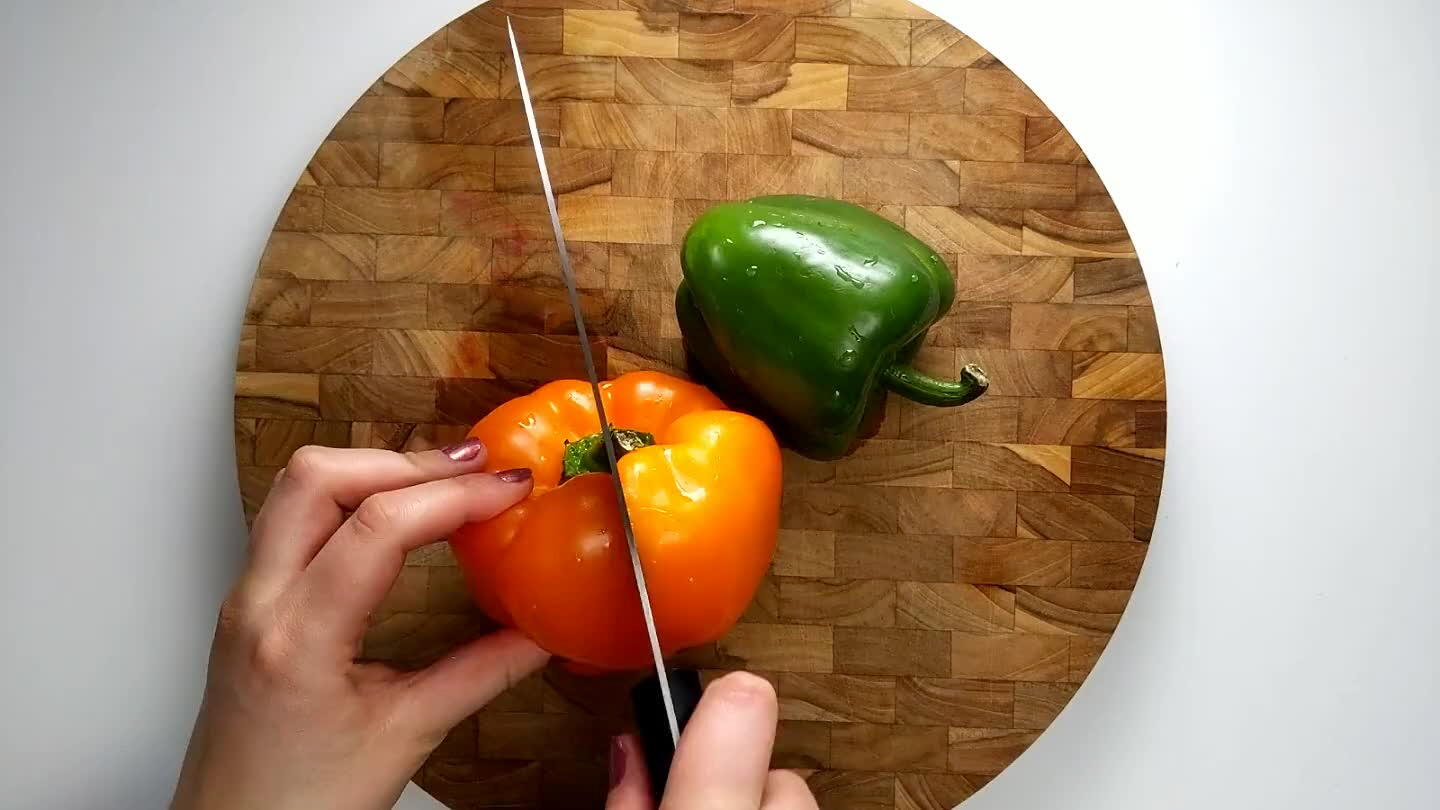 Cut the bell peppers in half and remove the seeds and stem.
Cut peppers into 1-2 inch pieces.
Cut in half and remove the skin from the red onion. Then cut each half into quarters to keep large 1-2 inch cubes of onion.
Set oven to 450°F
Set the oven now, unless you plan to bake them later on. If so, just leave the skewers covered and in the refrigerator once built and start the oven when ready to eat.
Alternate veggies, pineapple, and chicken however you like. Place on a lined baking sheet.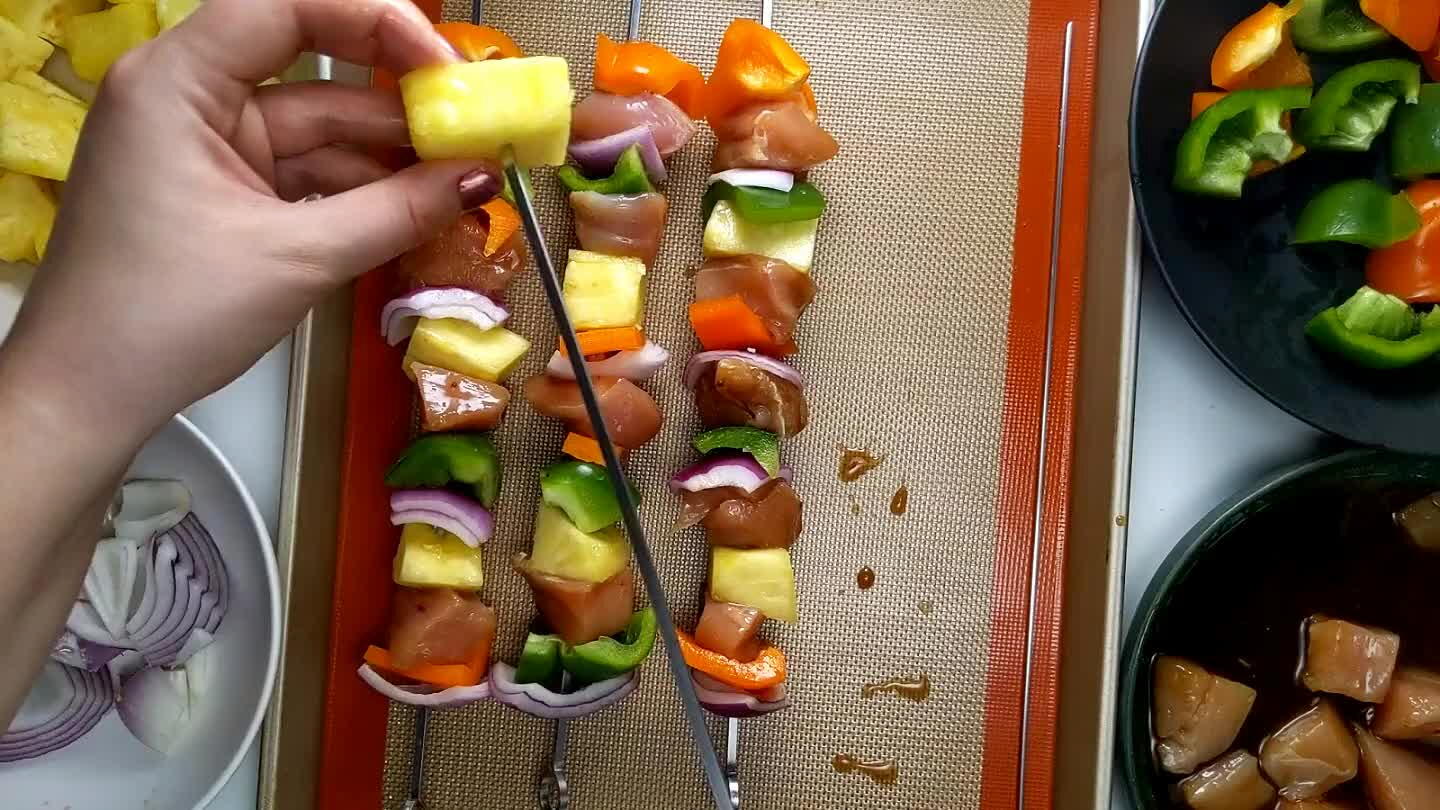 If you have extra veggies, feel free to prepare a veggie skewer to use them up!
Pour the extra teriyaki sauce onto the skewers and place into the oven and bake for 15 mins. Then turn the oven to broil, and broil the skewers for 4-6 minutes flipping halfway through.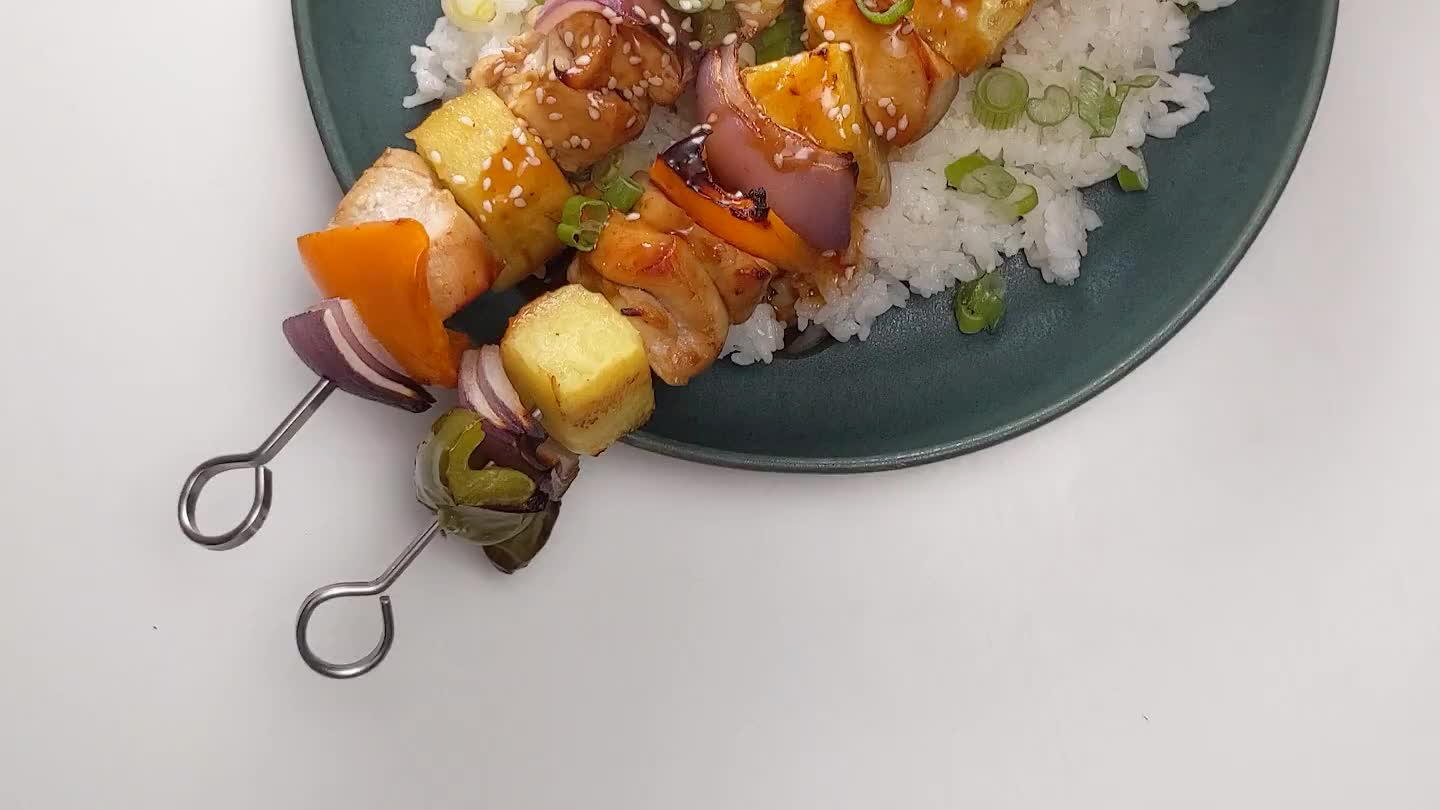 Comments