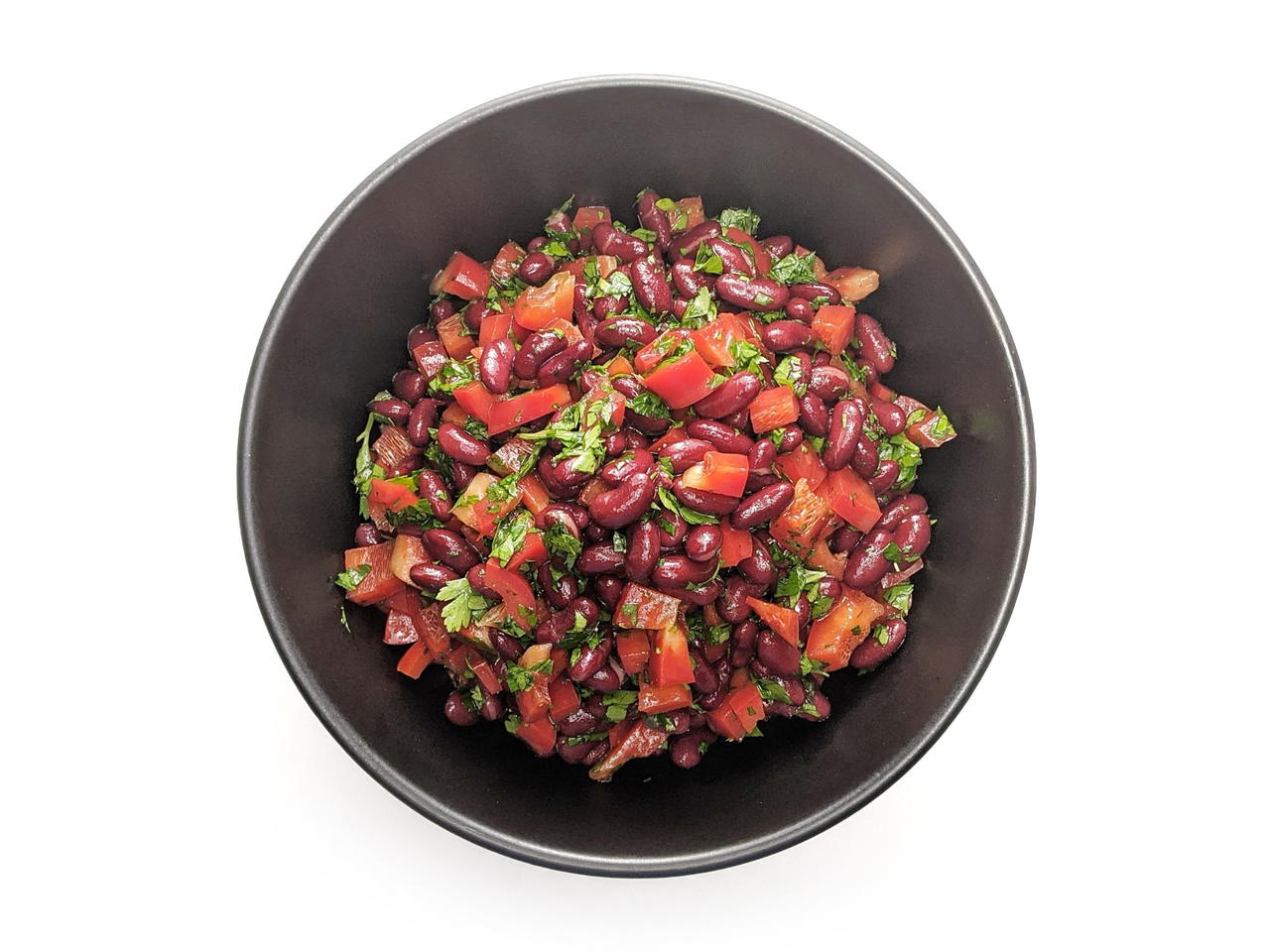 4 portions
10m
This is one of the first recipes I ever discovered, way before I started cooking for real. I still love the blast of color and texture and flavor in this simple bean salad.
What you will need
30 oz. Red Kidney Beans
1 Red Bell Pepper
1/2 bunch Italian Parsley
1 Tbsp White Vinegar
2 Tbsp Olive Oil
Salt
Black Pepper
(Nutritional facts 277 calories, 3.22 g fat, 46.68 g carbohydrates, 16.96 g protein, undefined mg cholesterol, 394 mg sodium)
How to cook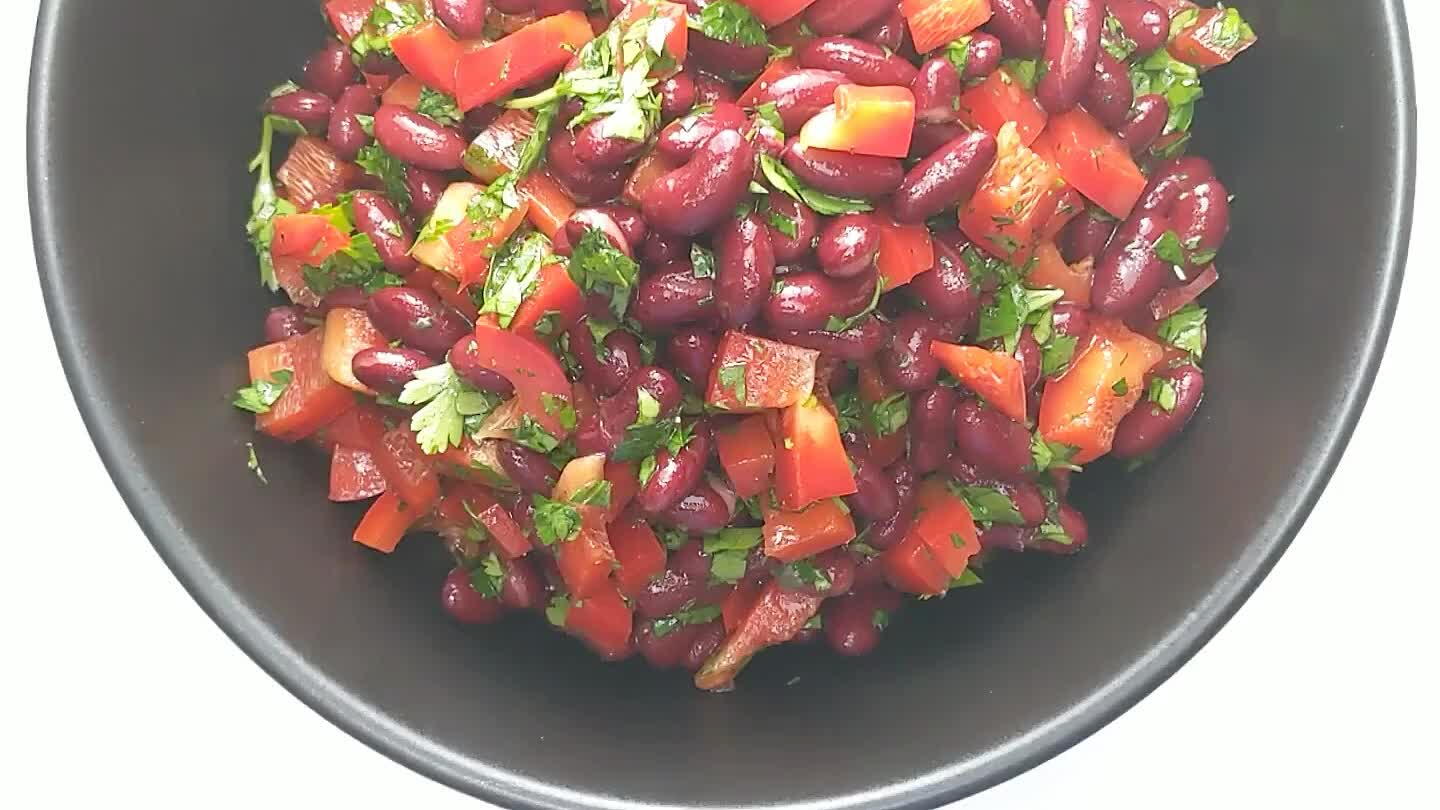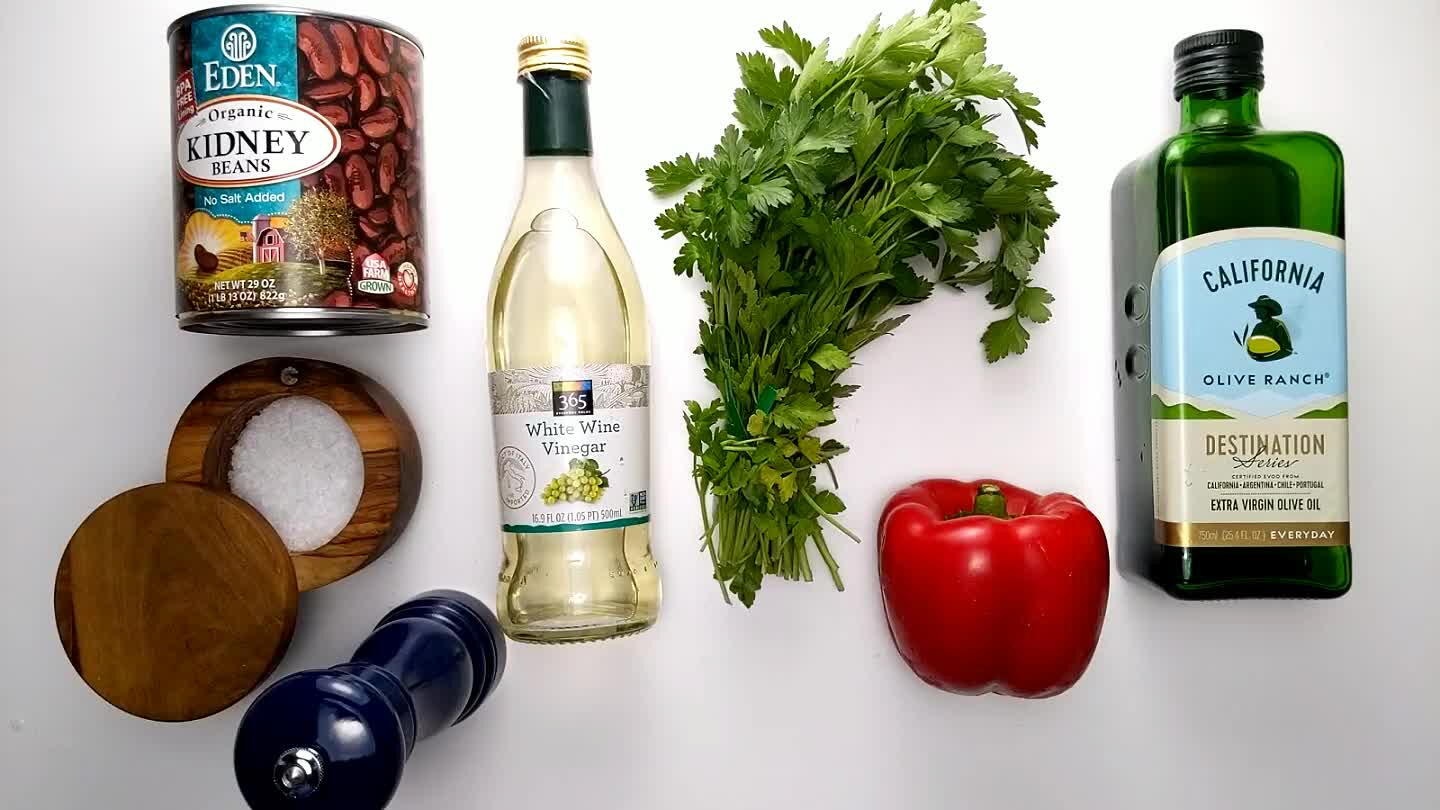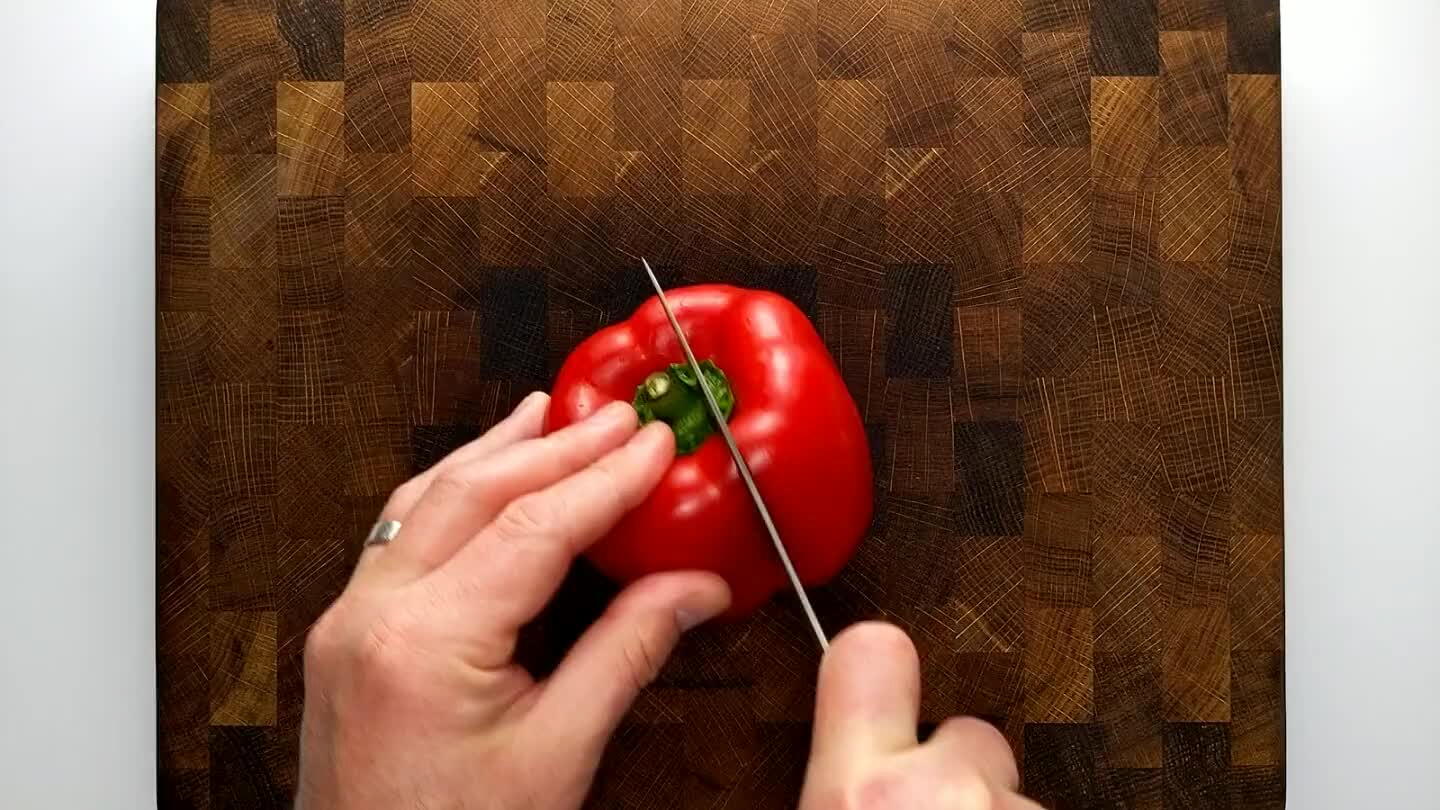 Slice the red bell pepper in half through the stem. Remove the seeds and stem. Slice into strips. Group the strips and slice again to a dice.
Wash and pick the parsley. Gather the leaves into a buncle and slice.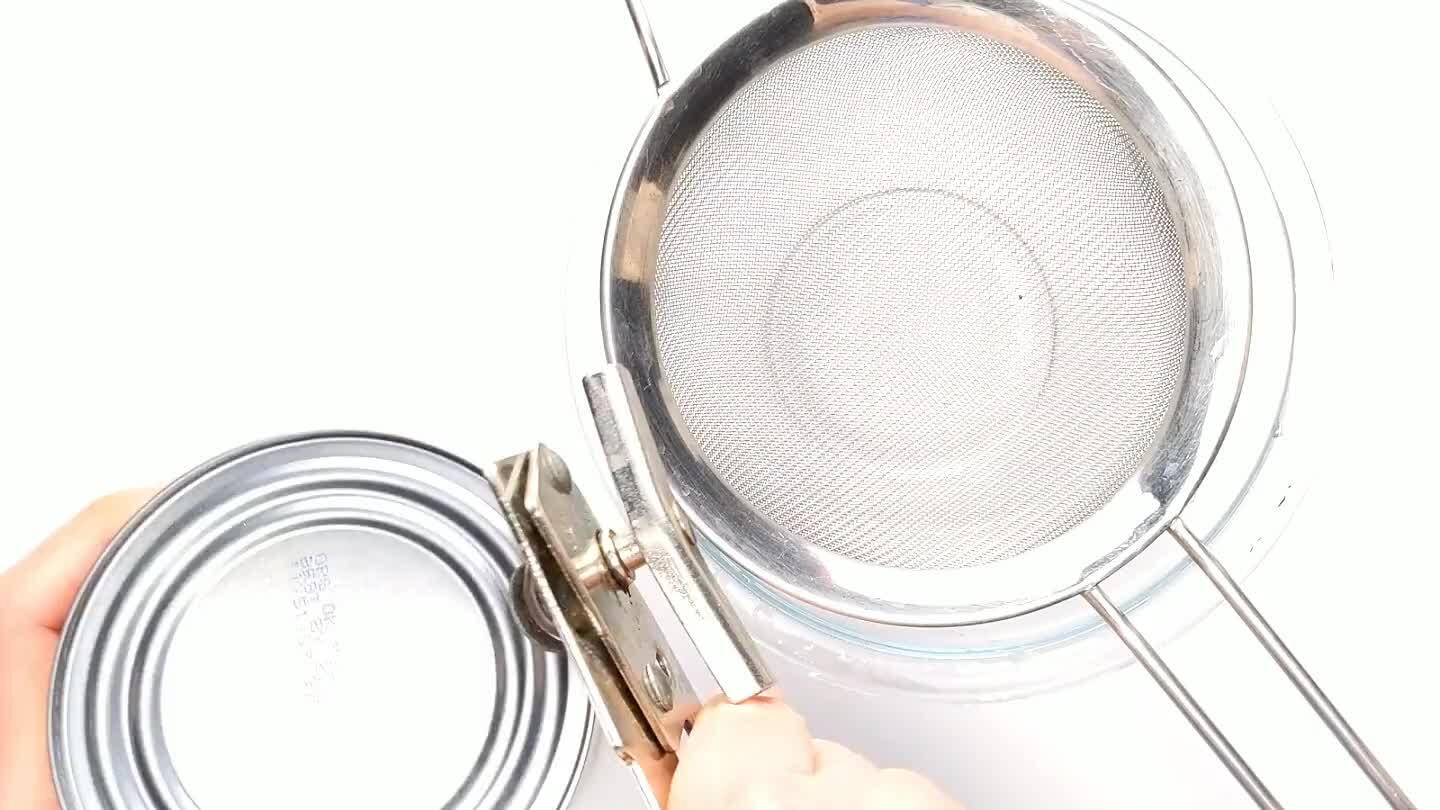 Strain the canned kidney beans and discard the liquid.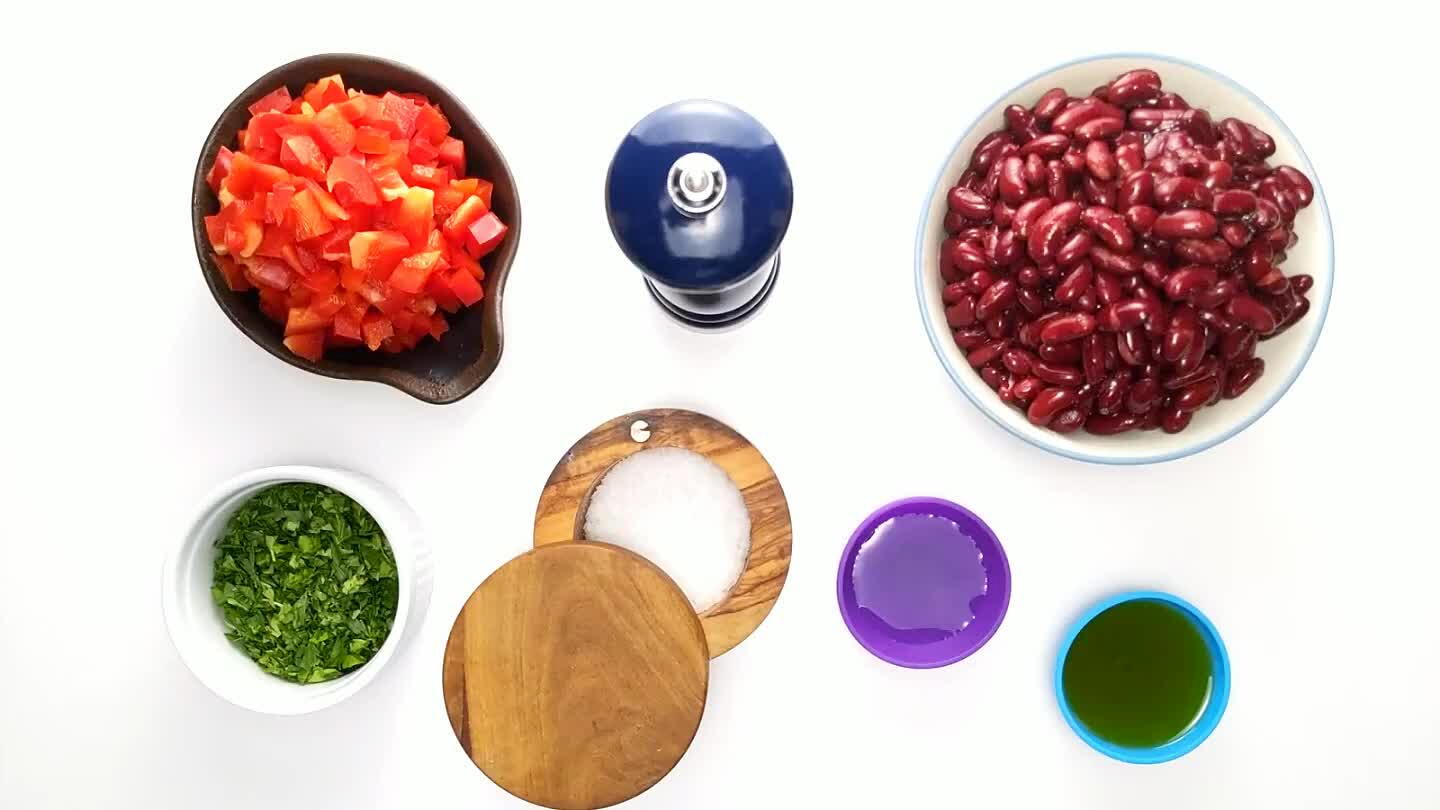 Put the vinegar in a large mixing bowl.
Add the olive oil.
Whisk together the vinegar and olive oil and add the chopped parsley.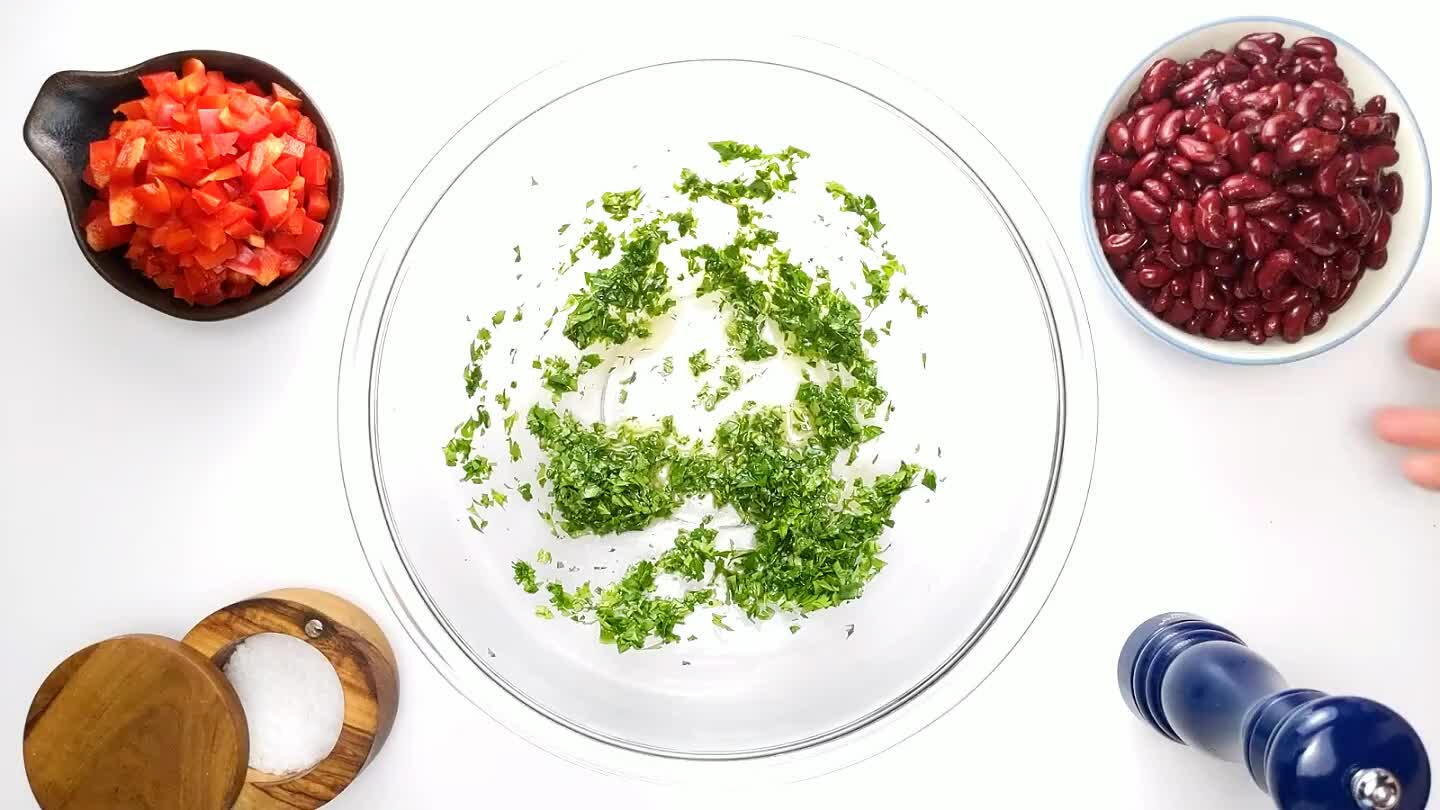 Add the kidney beans.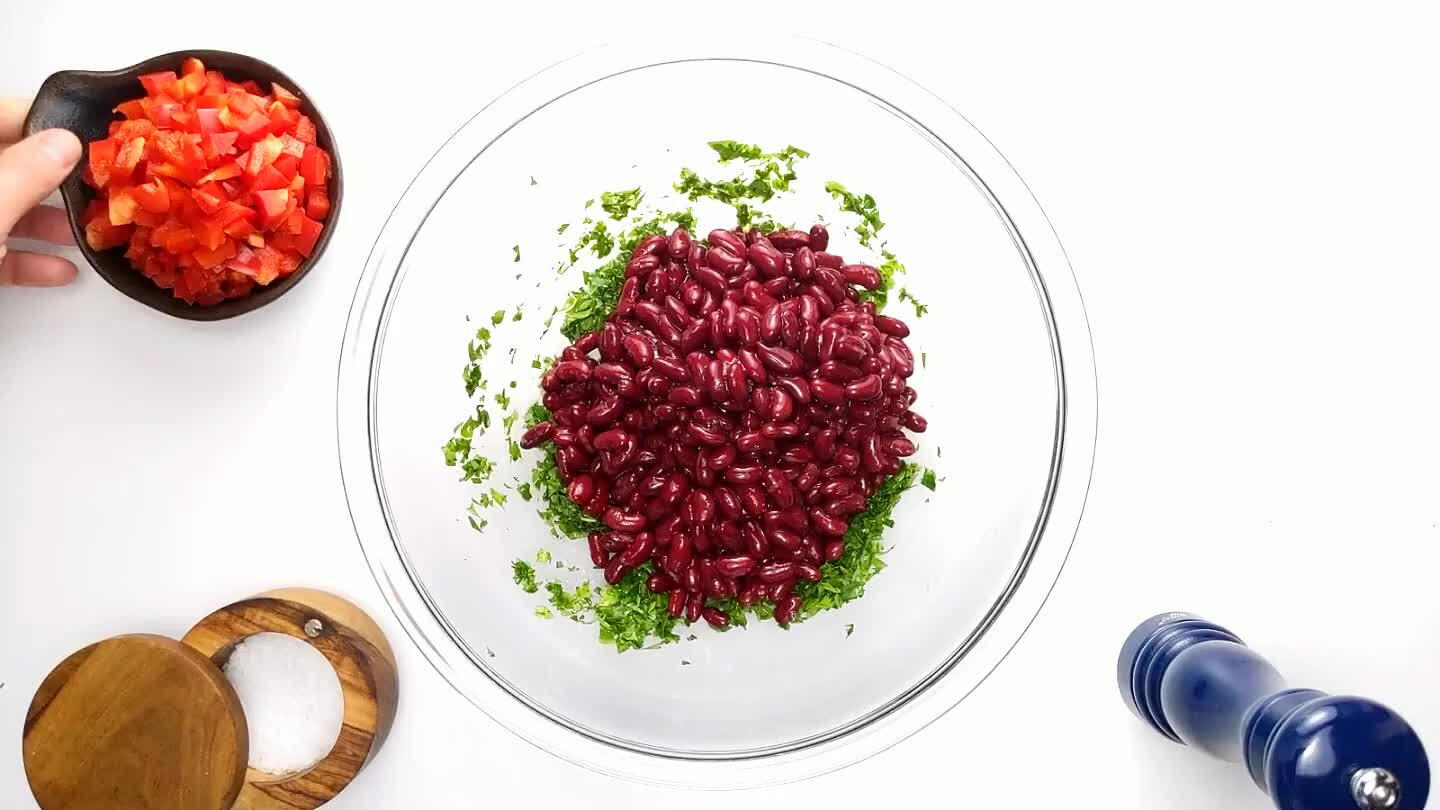 Add the diced bell pepper.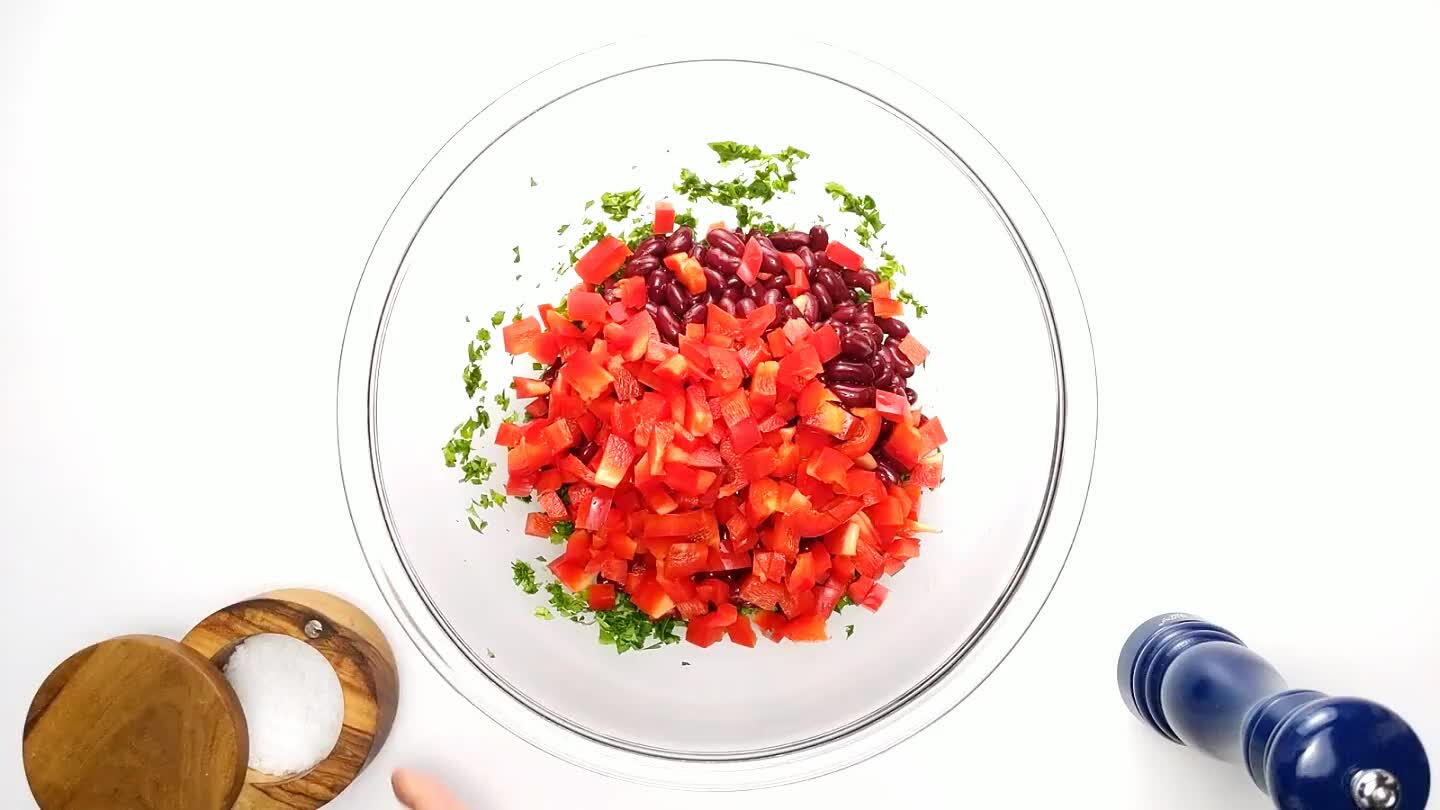 Season as needed with salt and pepper.