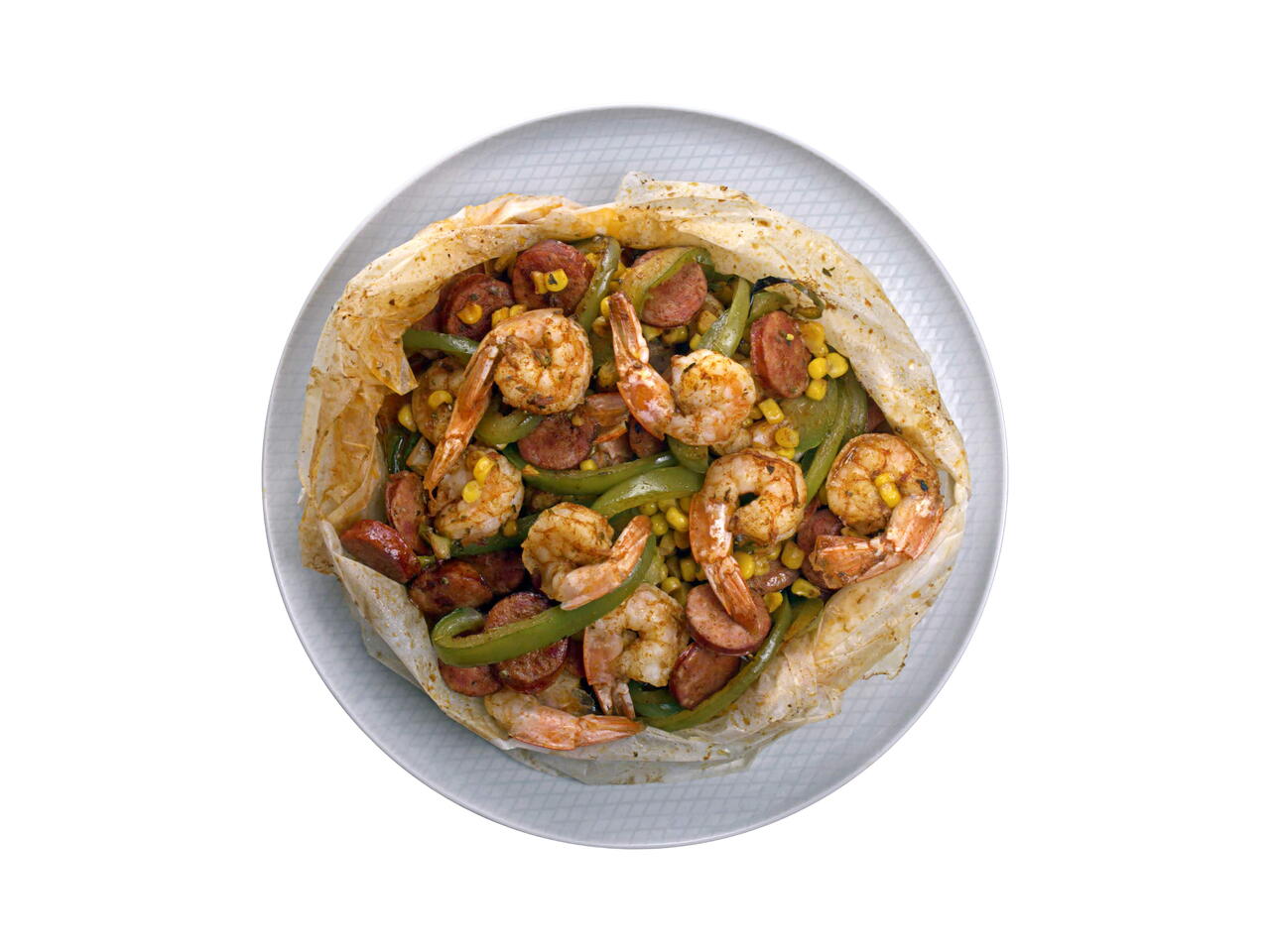 Recipe video made by Ryan
Published on 09/23/2019, viewed by 3684 , 1 Comments
6 portions
35m
A shrimp boil in a pouch. This recipe contains enough for 2 pouches. Tough to beat this recipe for its simplicity/flavor ratio. Toss all of the ingredients together, wrap them tight and bake. You can even make a few of these ahead and freeze them for meal prep. Then just pull one out and pop it in the oven. You will need to increase the oven time by 5-10 minutes though if cooking from frozen.
What you will need
12 oz. Andouille Sausage
1 Bell Pepper
1/2 lb Raw Shrimp
1 cup Frozen Corn
2 tsp Paprika
2 tsp Dried Oregano
Parchment Paper, optional
(Nutritional facts 177 calories, 8.98 g fat, 21.41 g carbohydrates, 3.84 g protein, 7 mg cholesterol, 333 mg sodium)
How to cook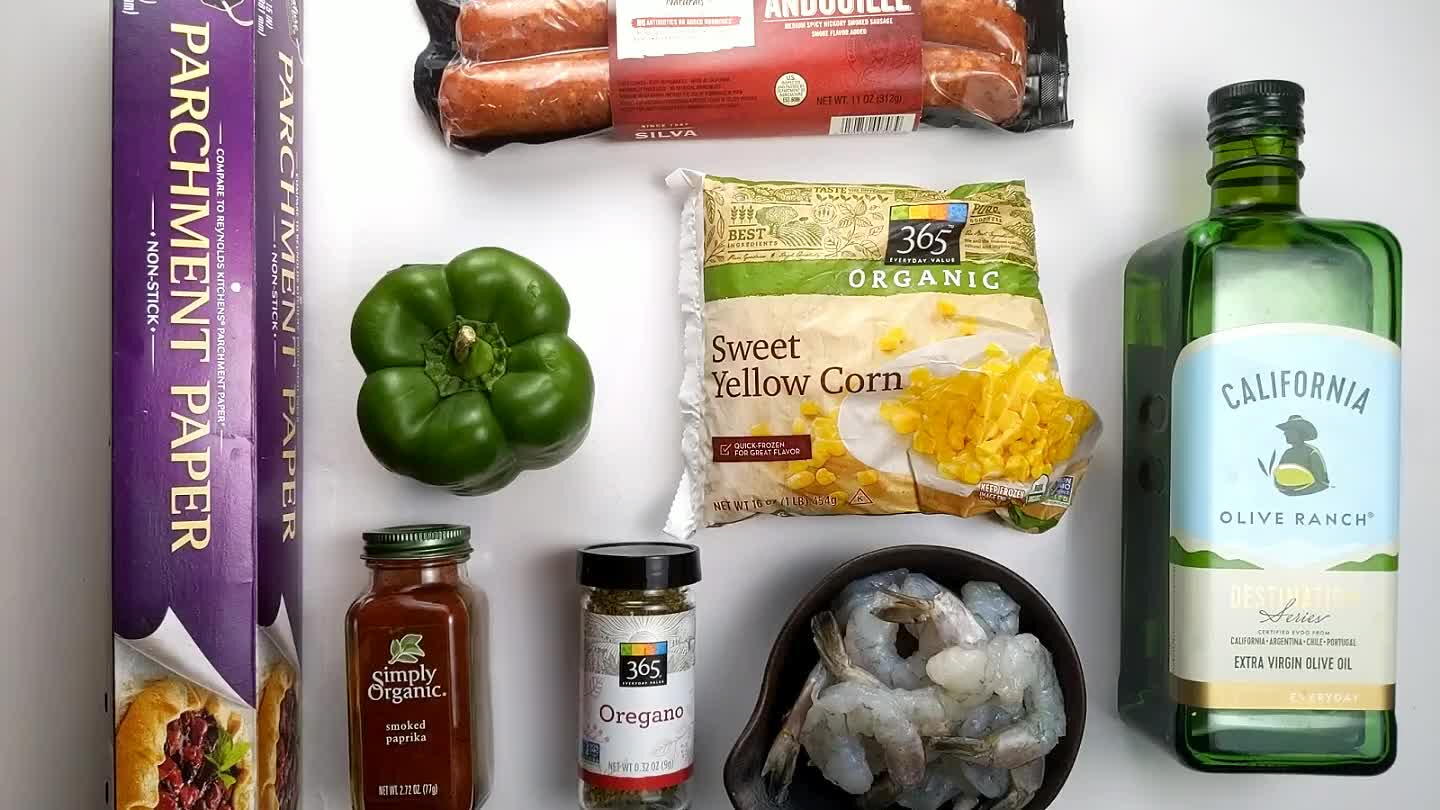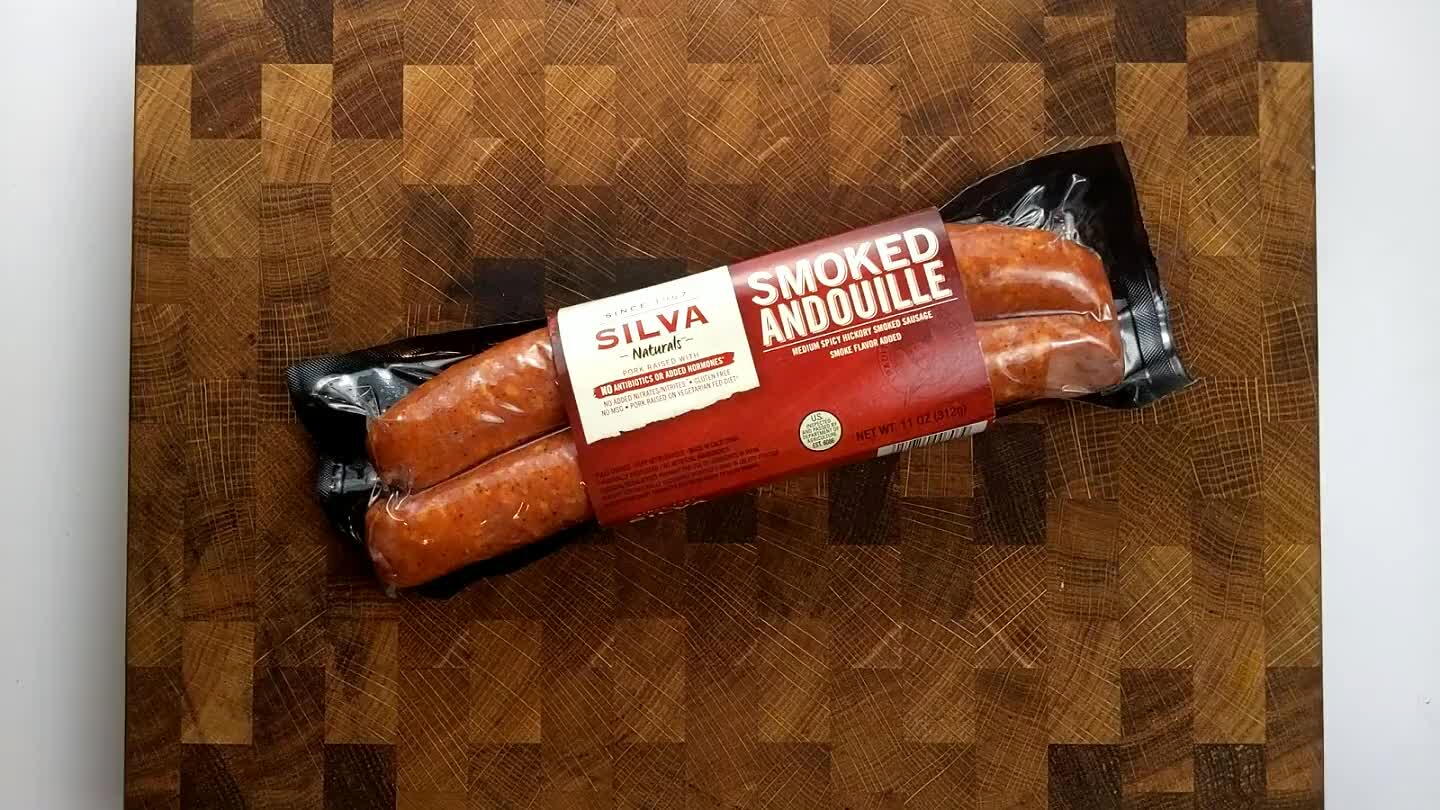 Slice the sausage to about 1/4" thick.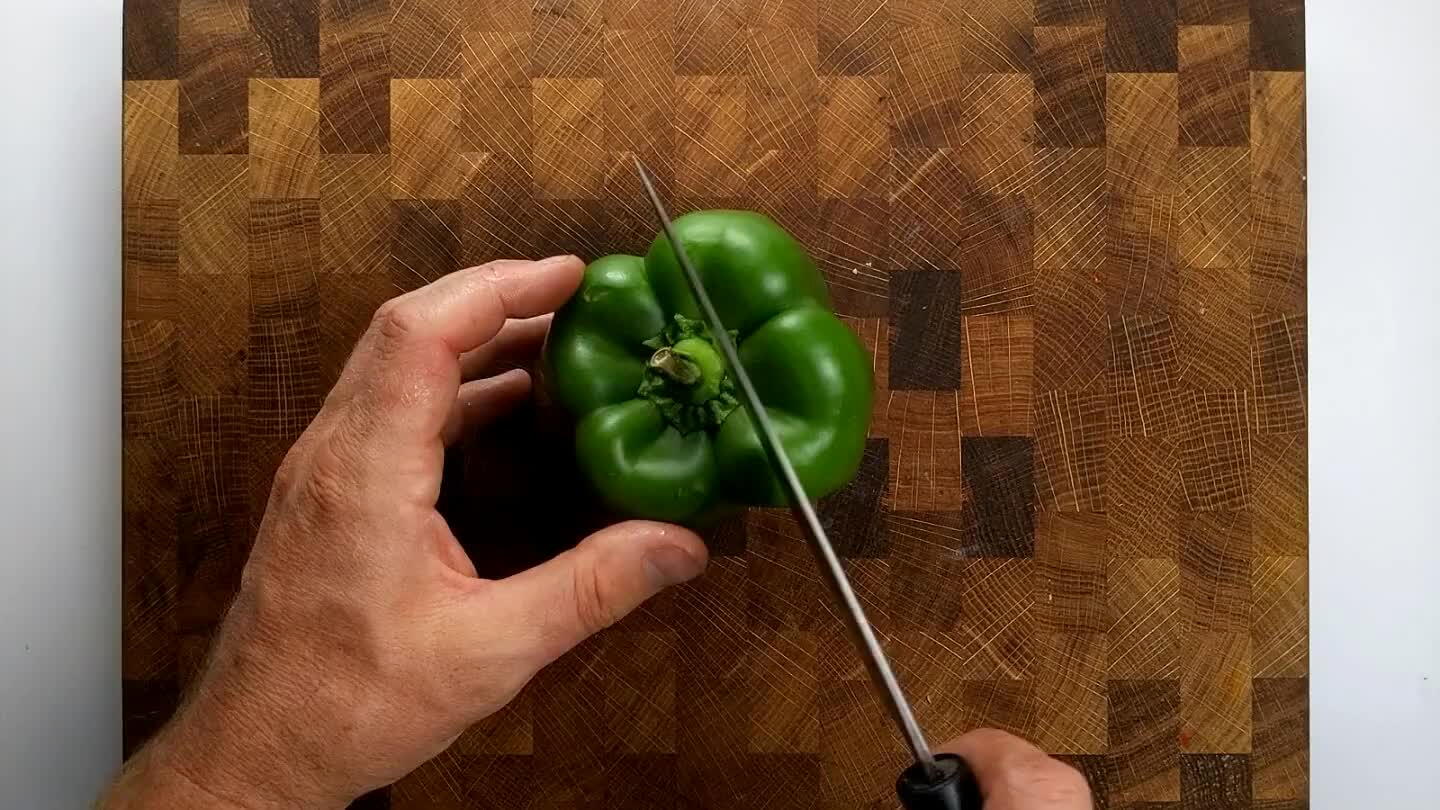 Cut the bell pepper in half through the stem. Remove seeds and slice into strips.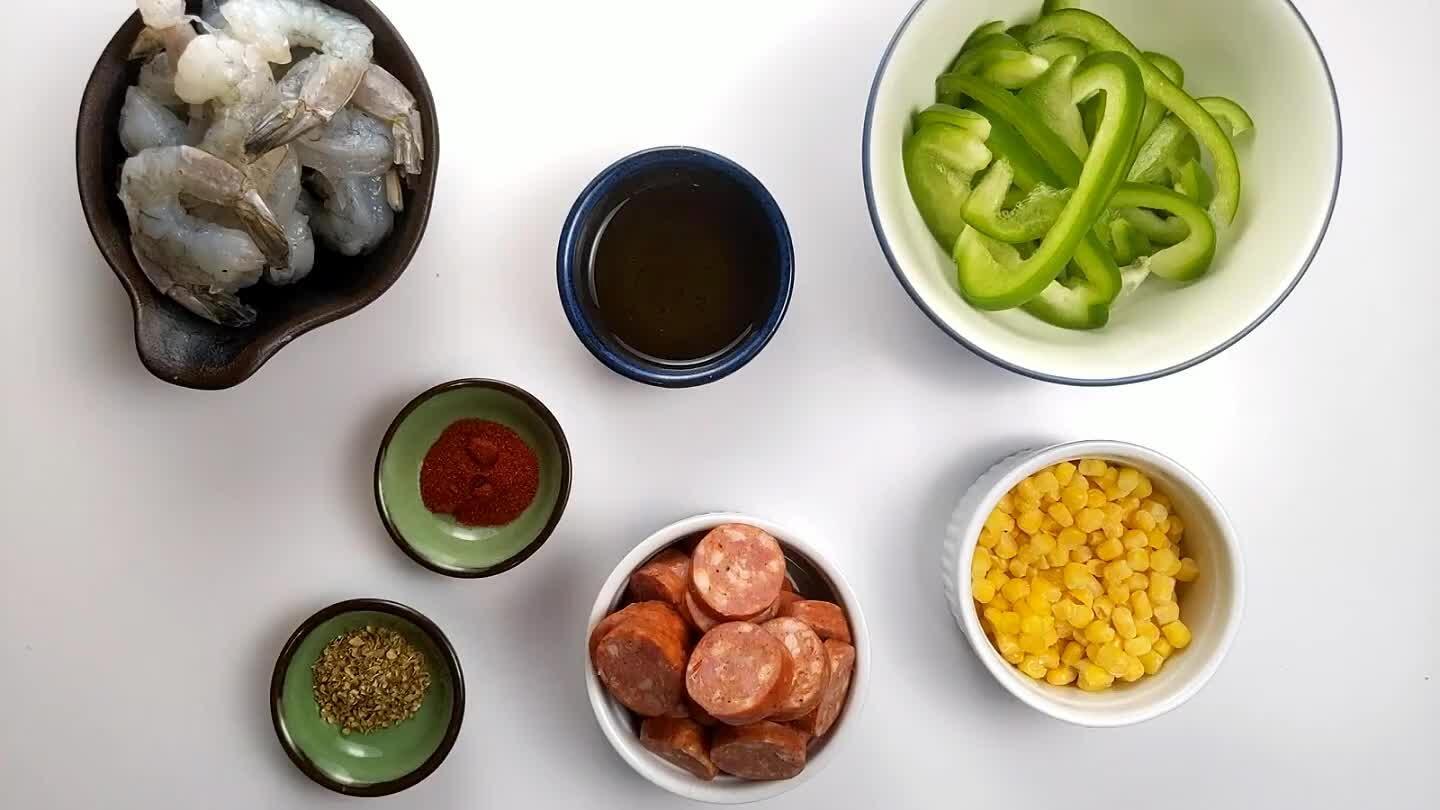 Now that all of the ingredients are prepped and ready to go, we'll mix them up and toss them in the oven. The ingredients in this recipe form enough for 2 pouches. So after mixing, distribute the ingredients evenly between 2 pieces of parchment.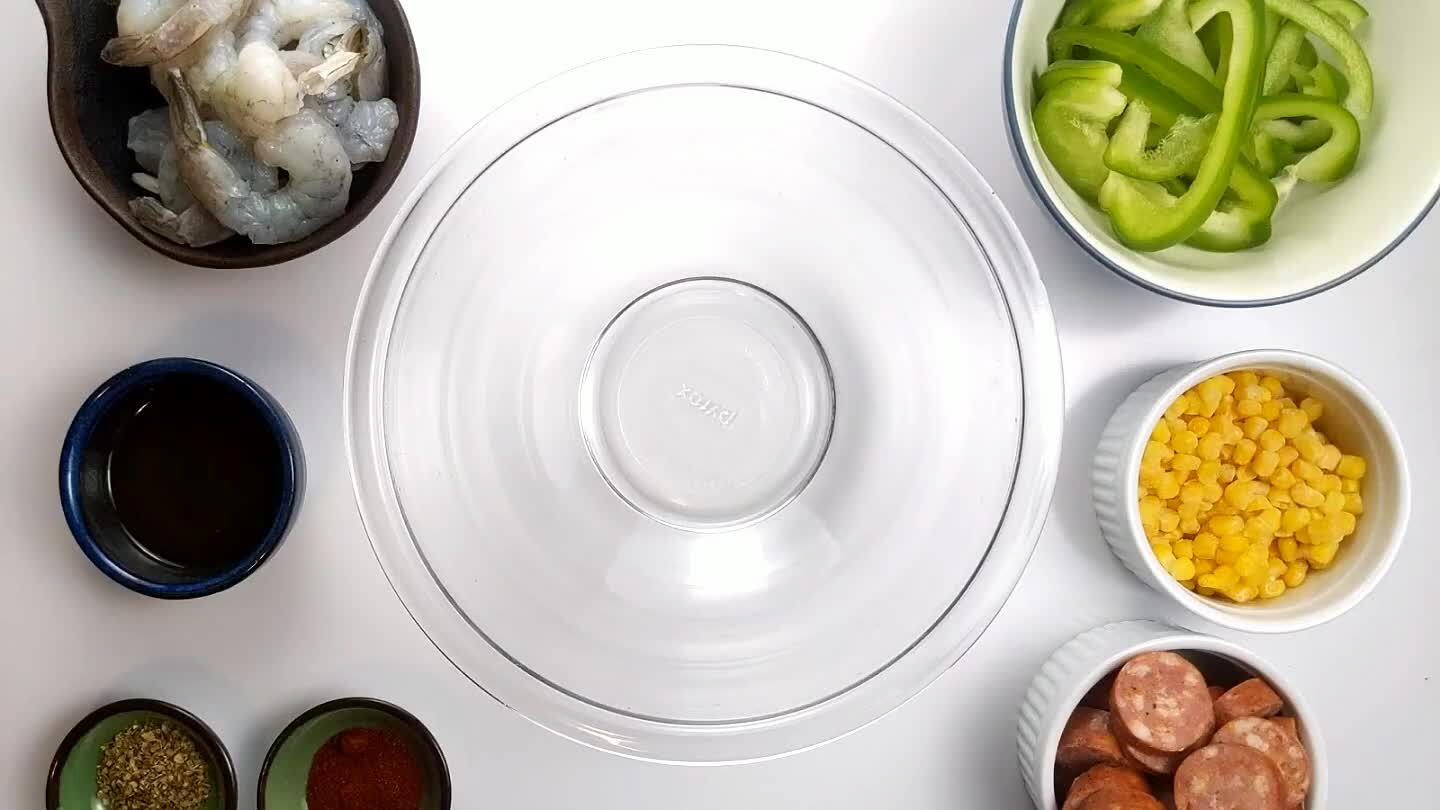 Put the sliced bell pepper in a mixing bowl.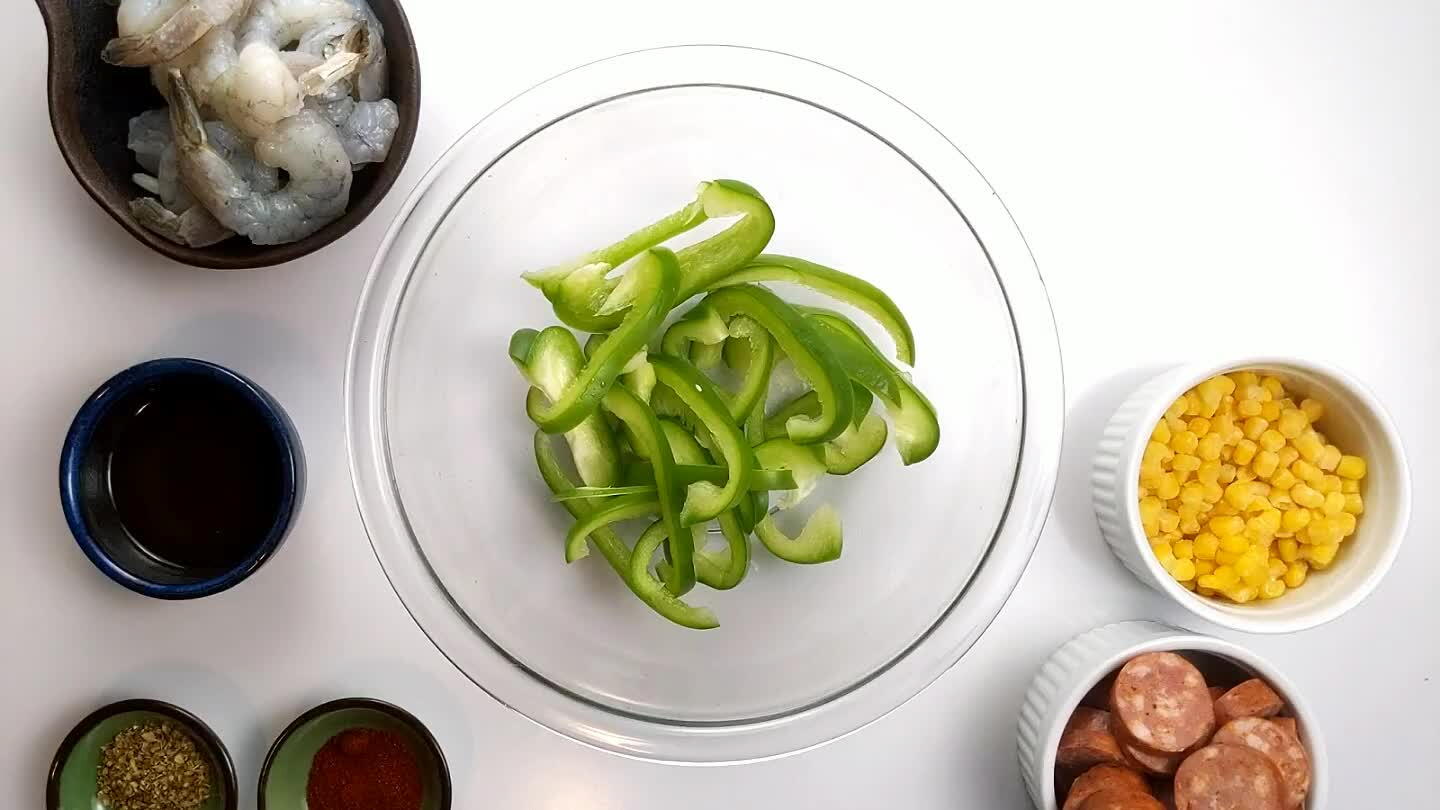 Add the Shrimp.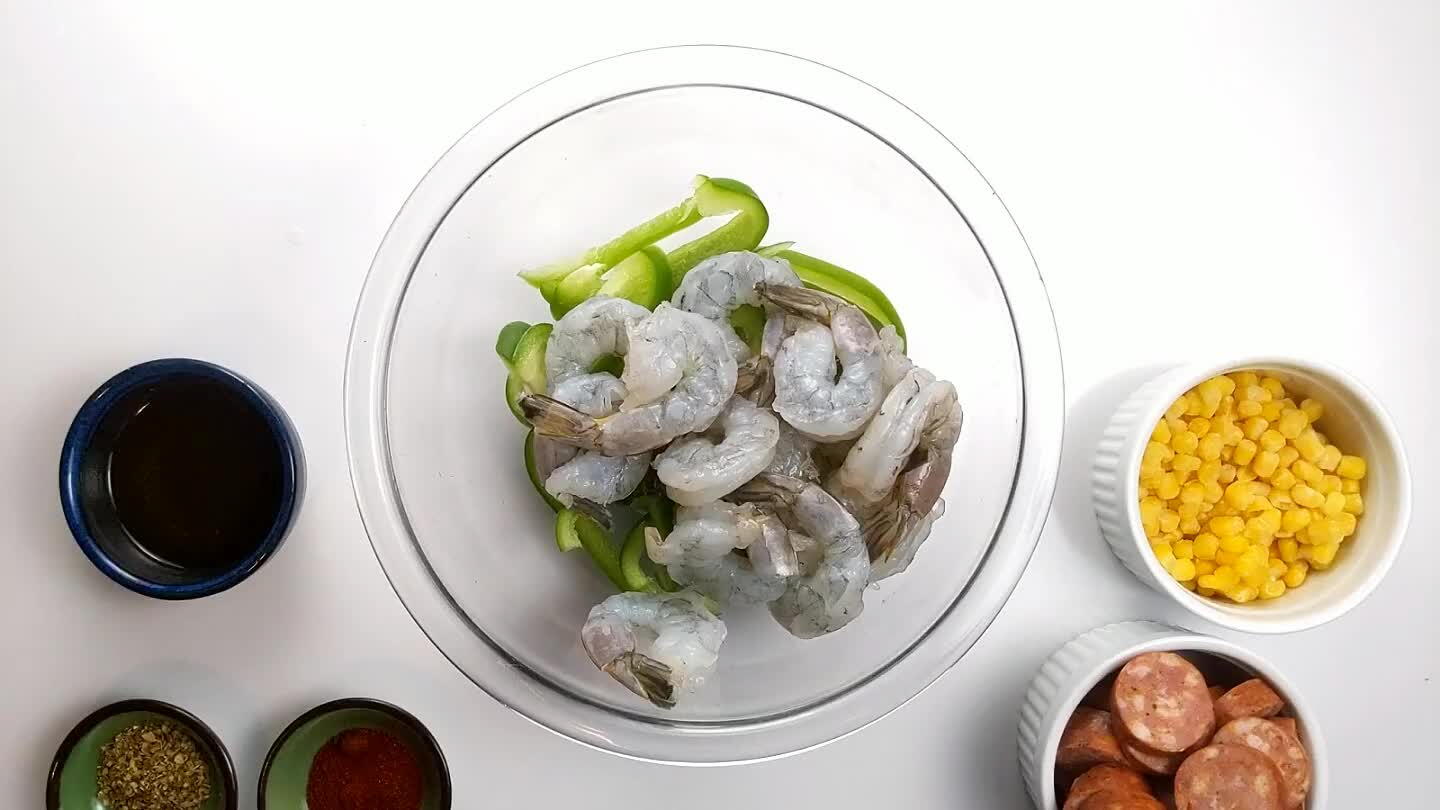 Add the sausage.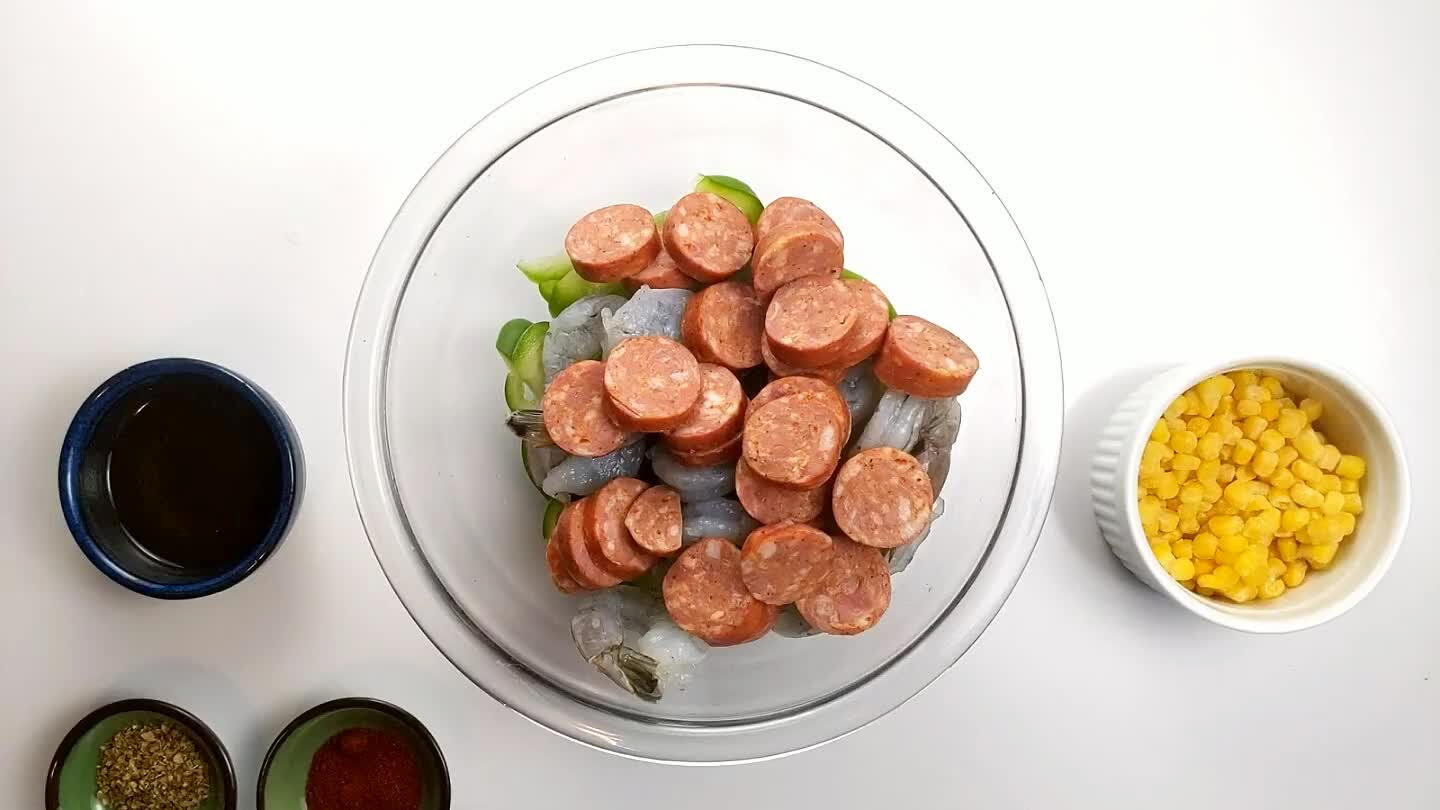 Add the corn kernels.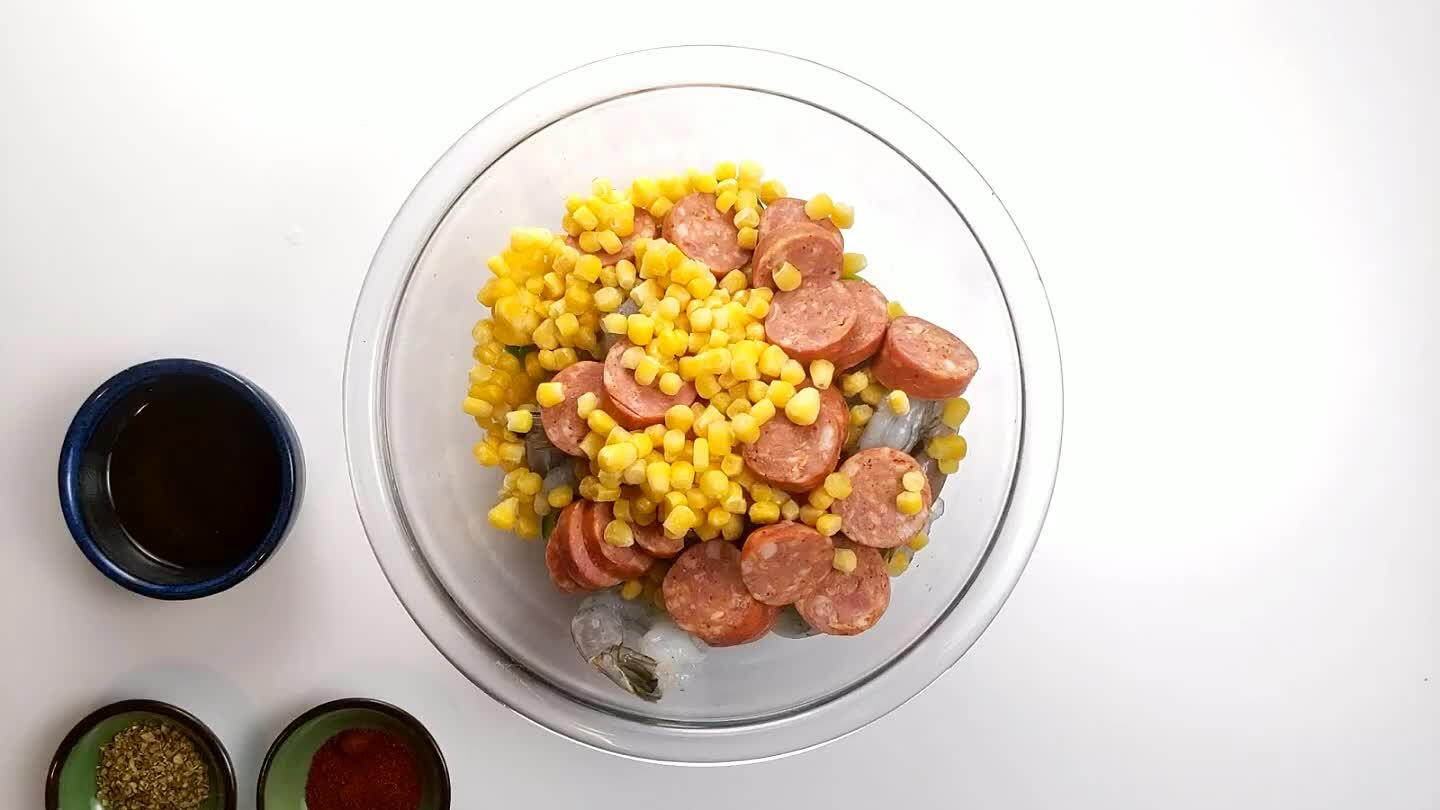 Pour in the olive oil.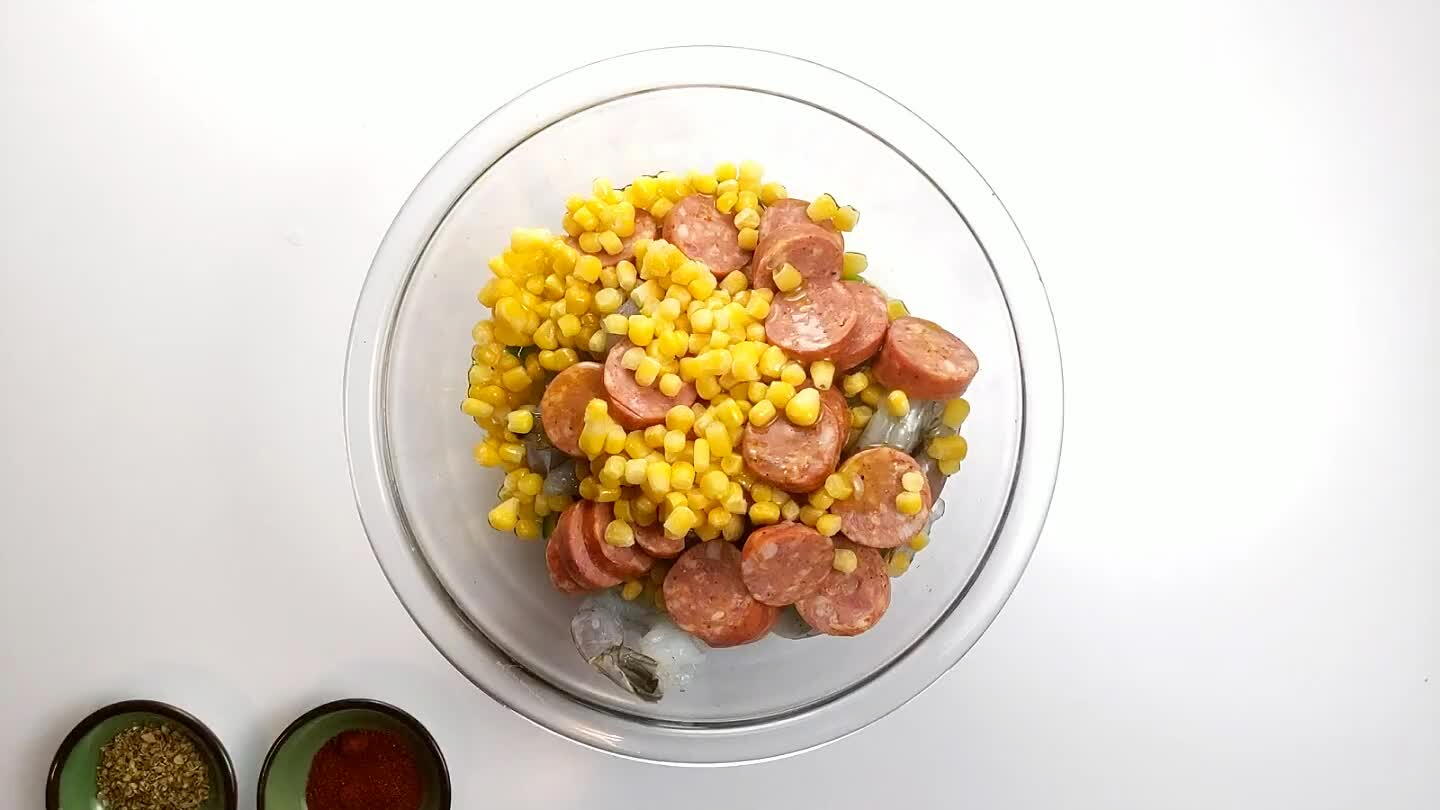 Add the paprika.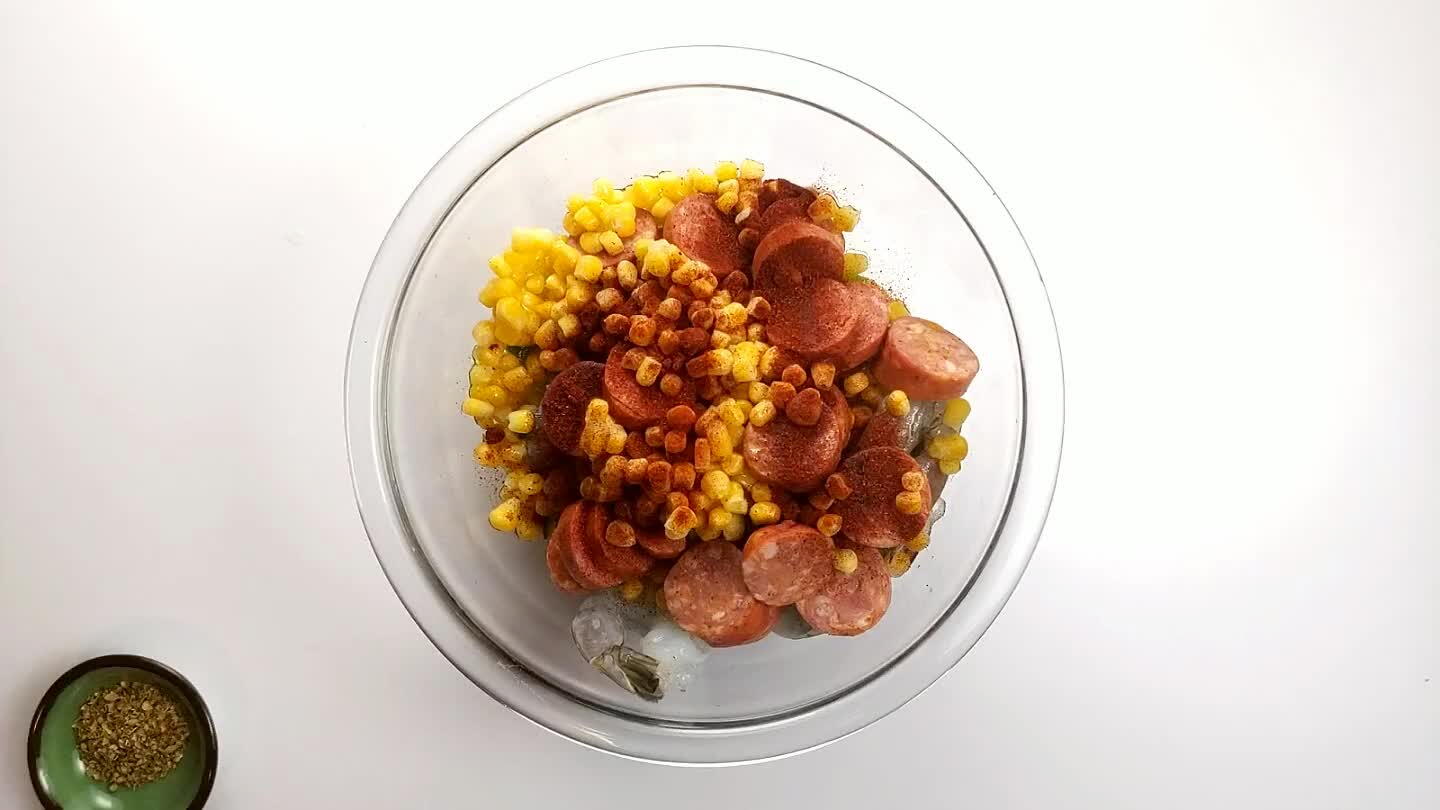 Add the oregano. Mix well.
Tear out a big square of parchment. Lay it on the counter with the shinier side up. Slide out the contents of your mixing bowl onto the parchment.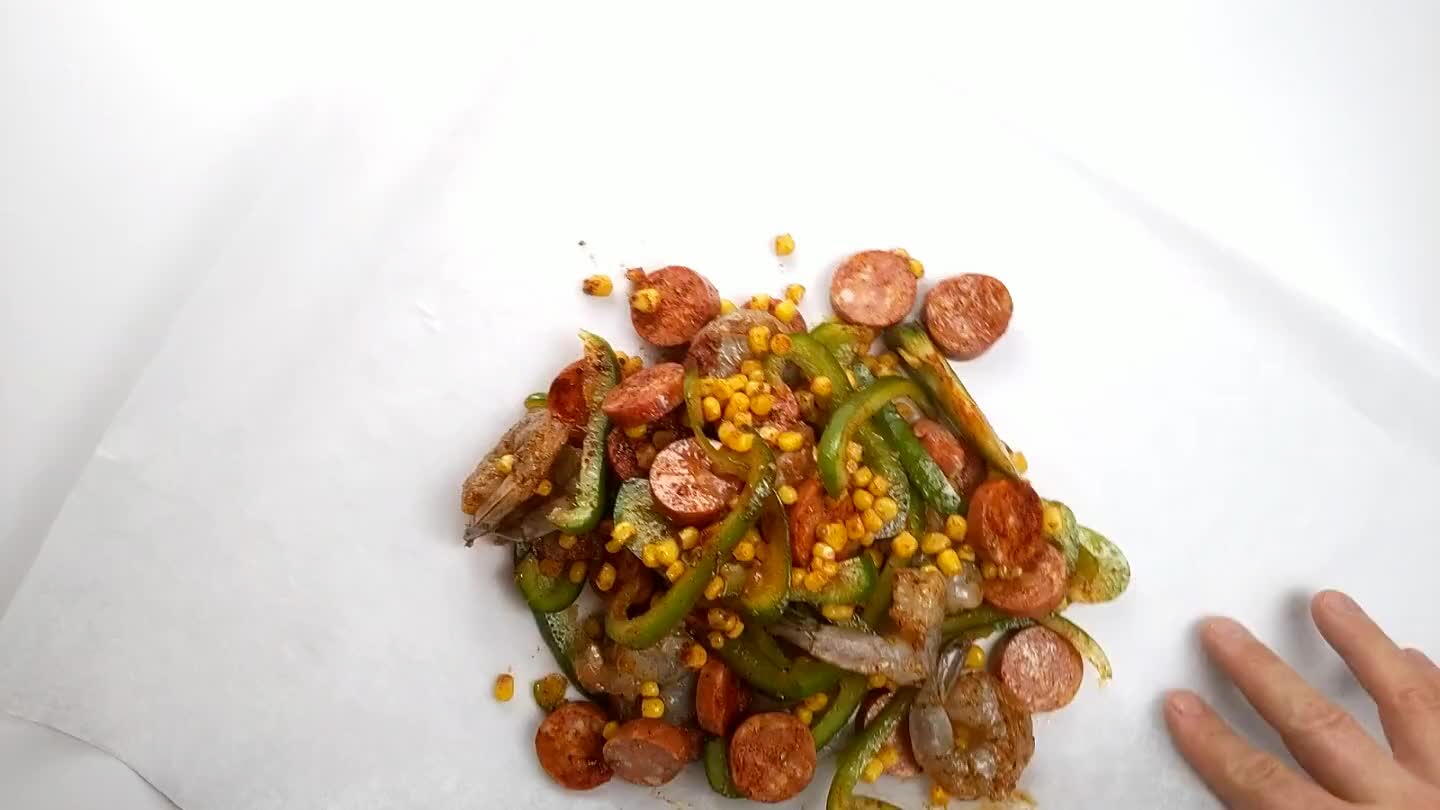 Match 2 corners to form a triangle around the contents. Take one of the other corners and fold it in. Working around the open edge of the packet, roll inwards to seal. Continue around the packet to the opposite corner.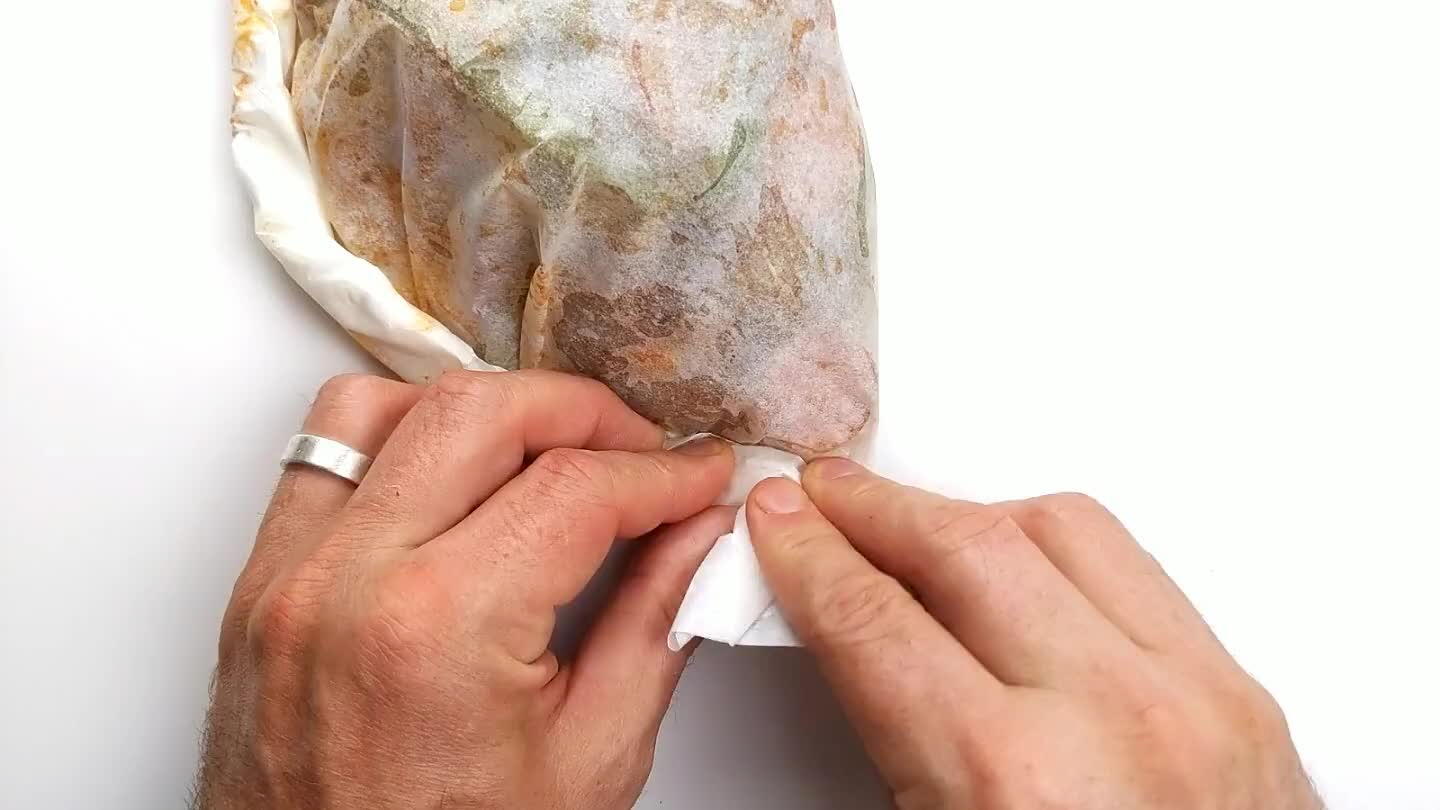 At the end, you should have a little loose piece of parchment that you can tuck down under the fold to complete the seal.
Place the parchment packet in a skillet or baking sheet. Bake for about 25 minutes. These pouches freeze well, so feel free to cook one and wrap the other in plastic and put it in the freezer until you're ready for it.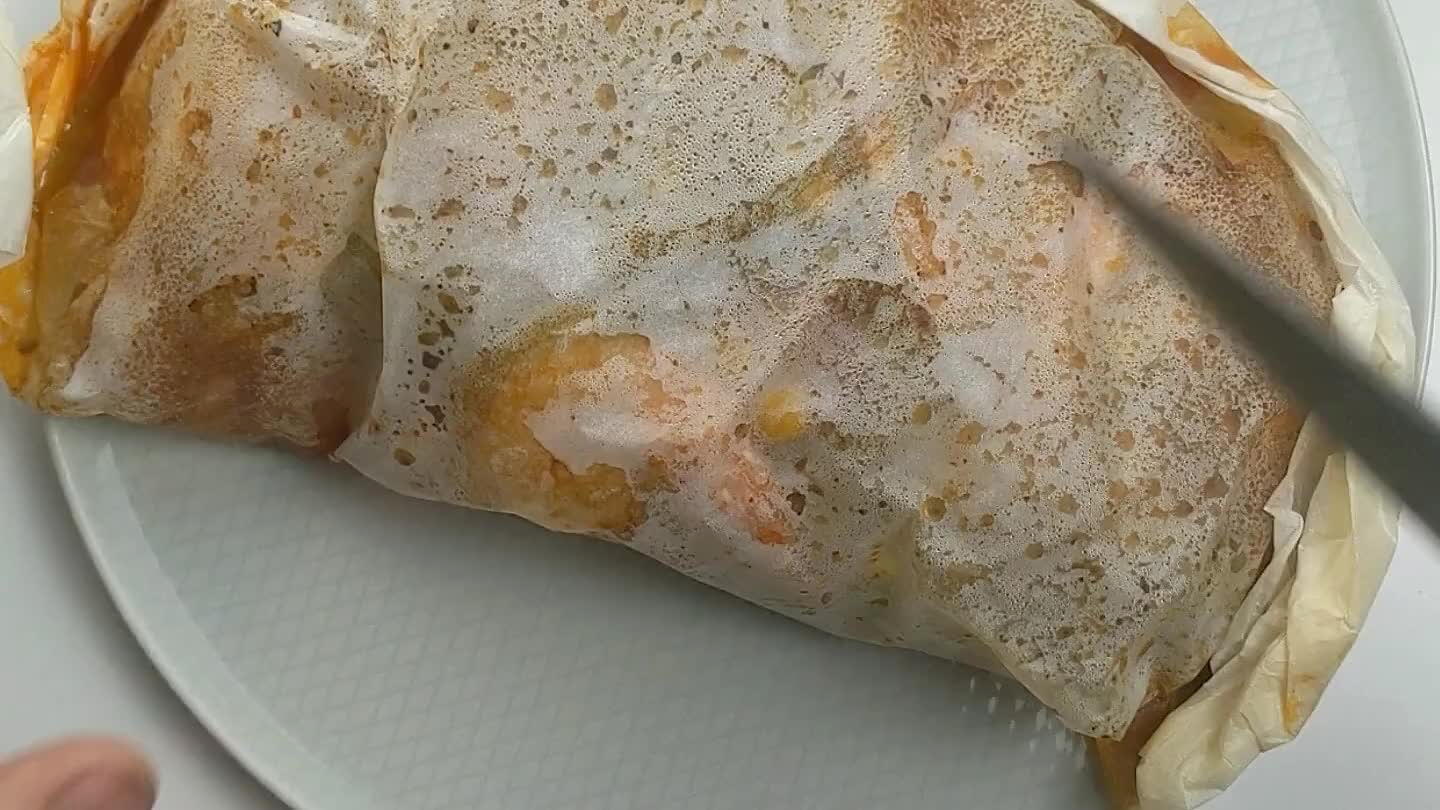 Comments