Spinach Strawberry Salad
with Poppy Seed Dressing
What you will need
3/4 cup Pecans
1/4 Red Onion
5 ounces Washed Spinach
1/2 lb Strawberries
1/2 cup Feta Cheese
POPPY SEED DRESSING:
3 Tbsp Sugar
1/4 cup White Wine Vinegar
1/2 tsp Onion Powder
1/2 tsp Salt
1/2 tsp Mustard Powder
1/2 cup Vegetable Oil
2 tsp Poppy Seeds
(Nutritional facts 251 calories, 23.7 g fat, 7.78 g carbohydrates, 3.81 g protein, 9 mg cholesterol, 263 mg sodium)
How to cook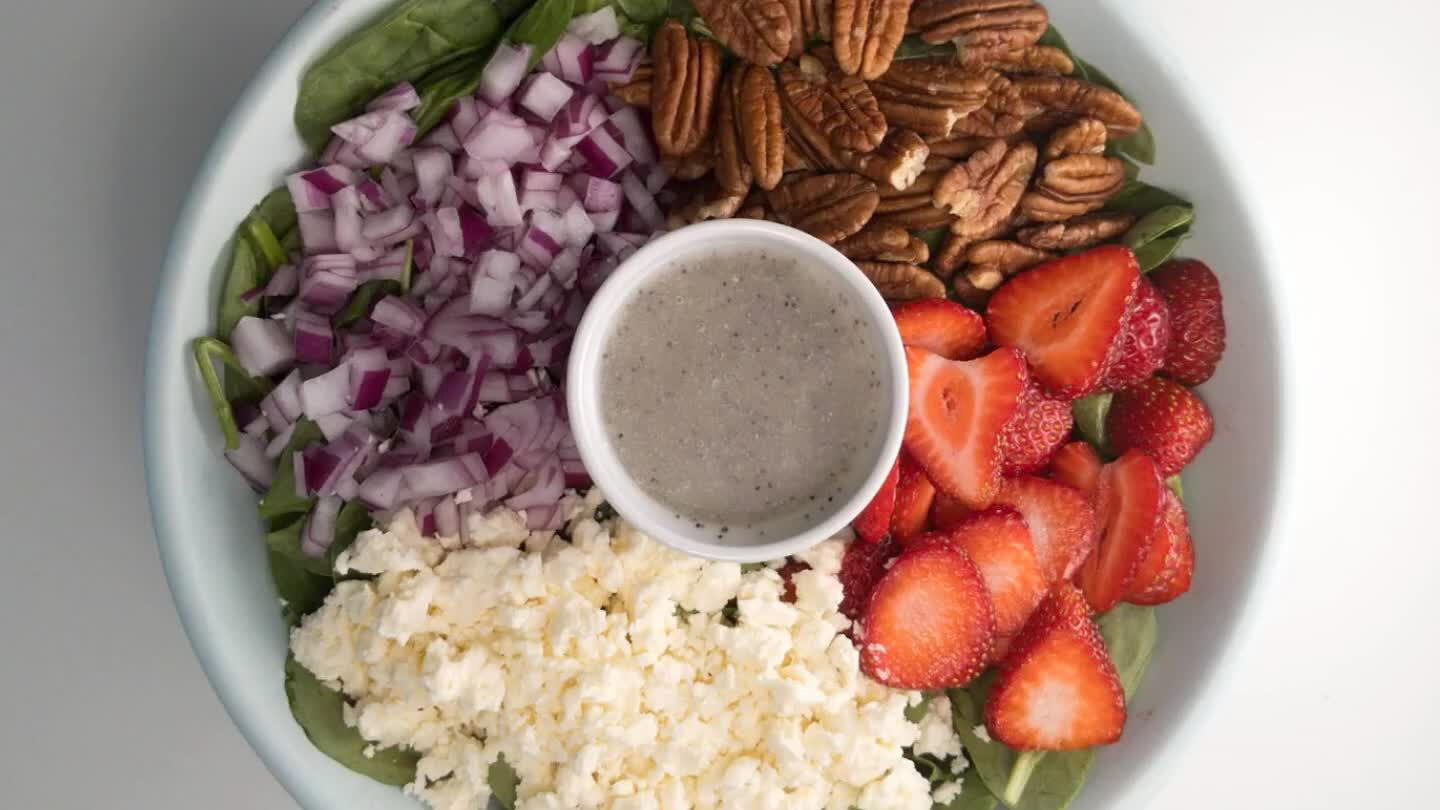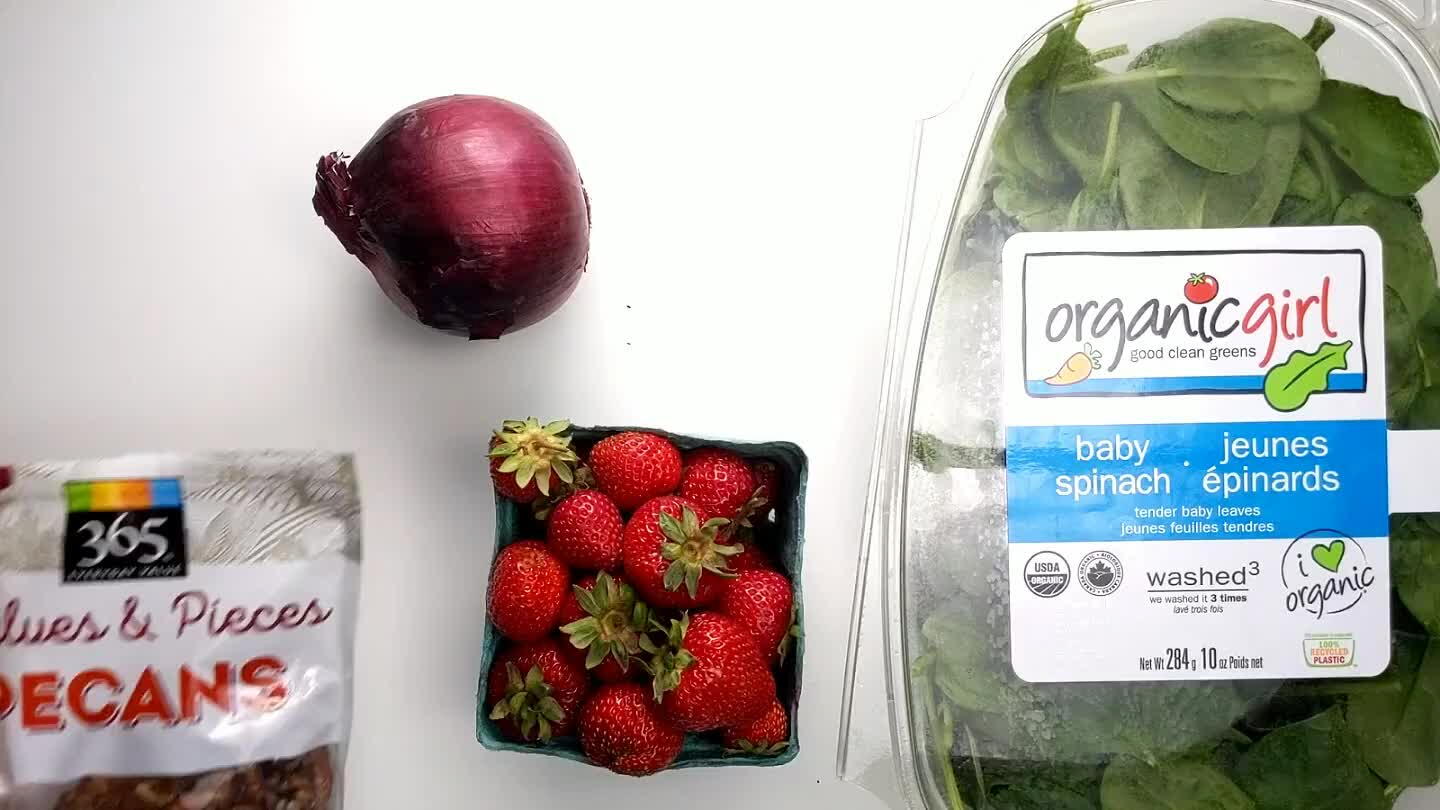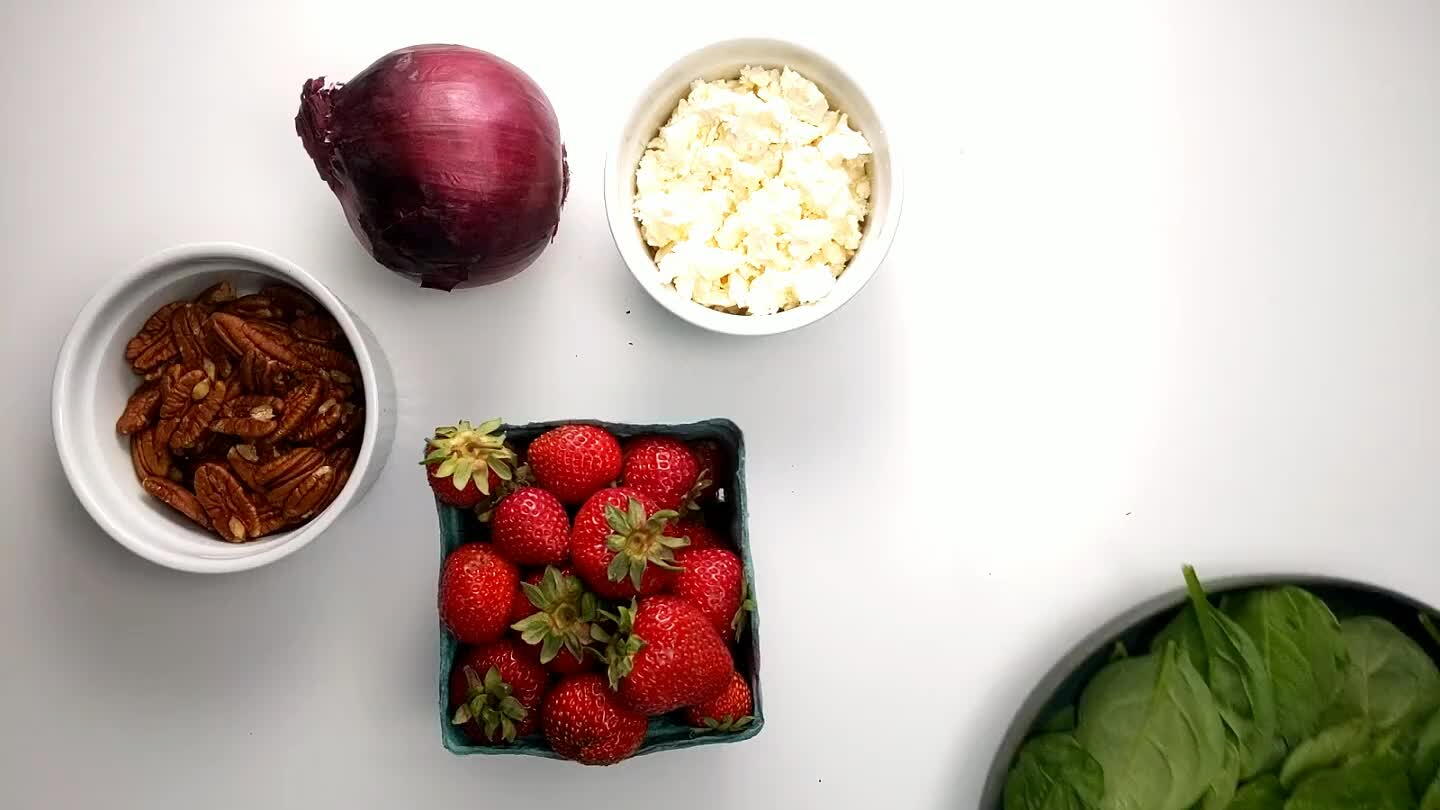 Gather and portion salad and dressing ingredients.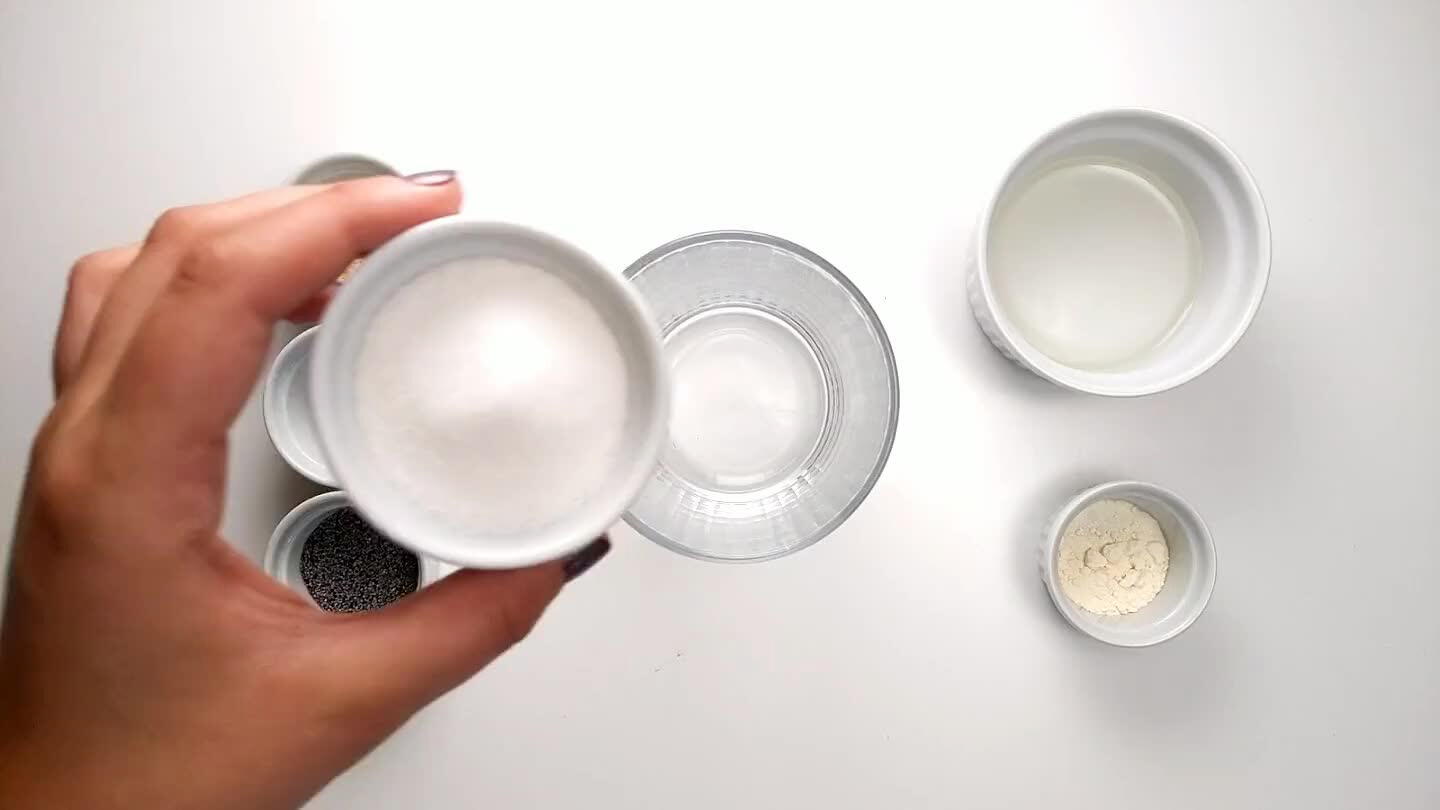 Start by making the dressing. Add the sugar to a wide mason jar to use with a immersion blender. Using a bowl and whisk, or food processor will also work.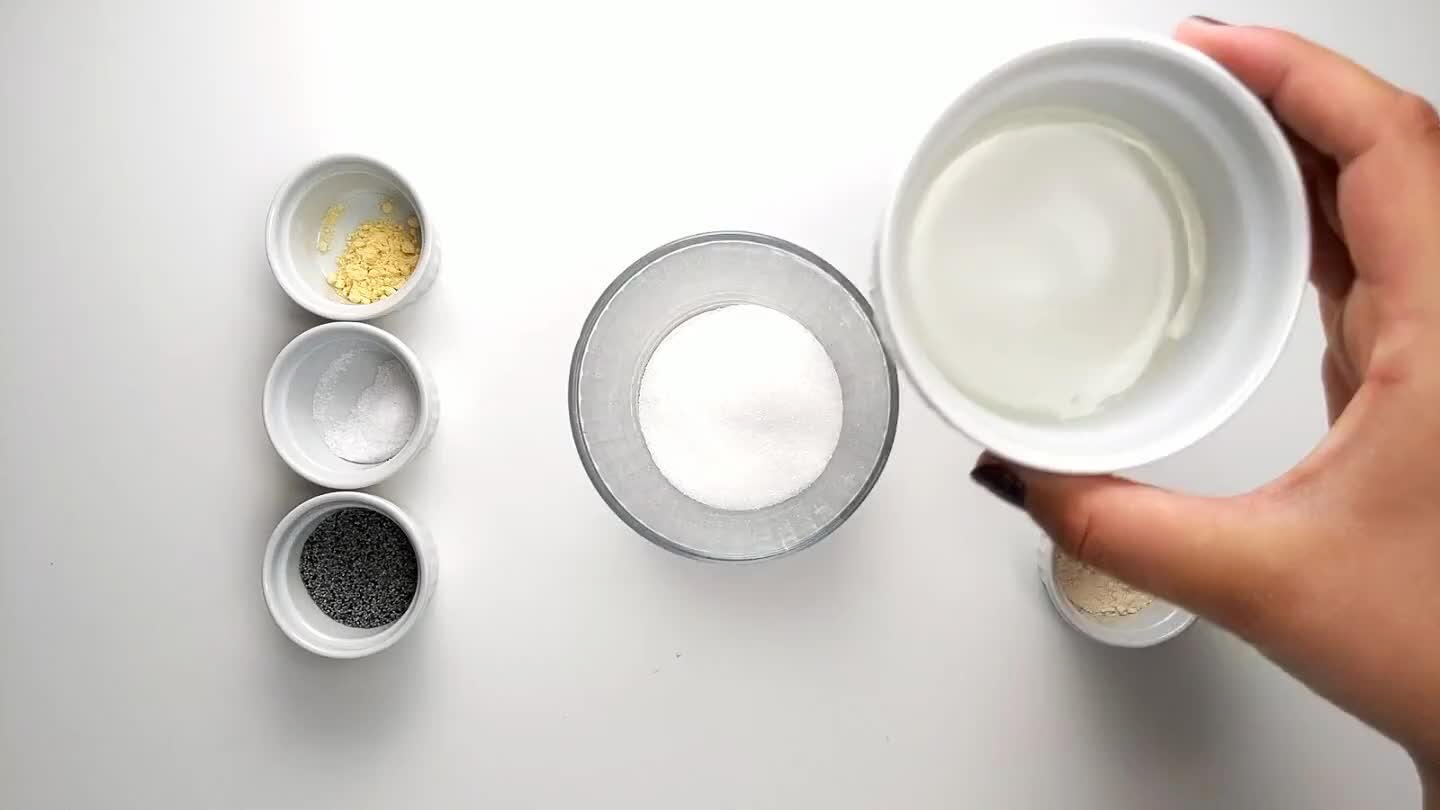 Add the vinegar to the dressing mix.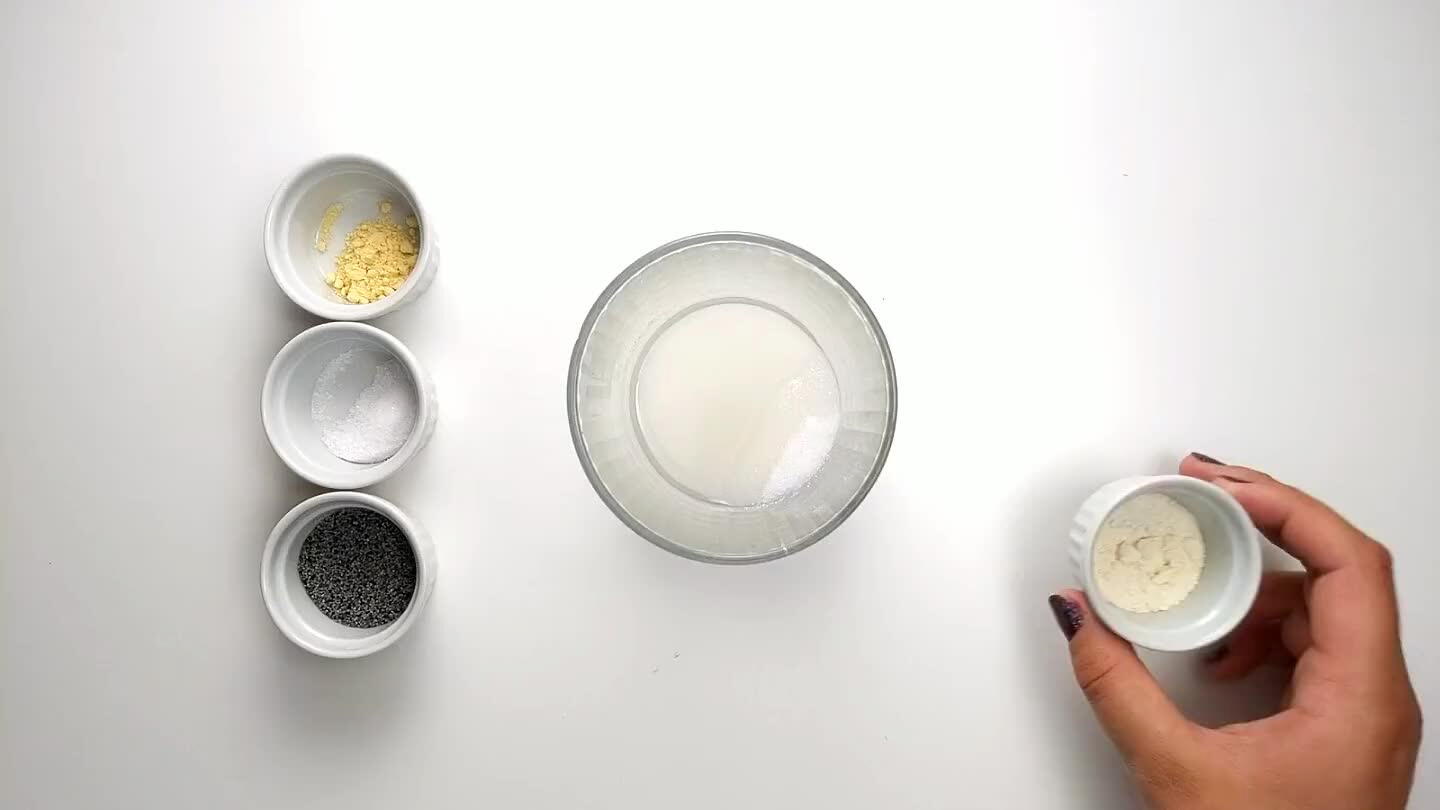 Add onion powder.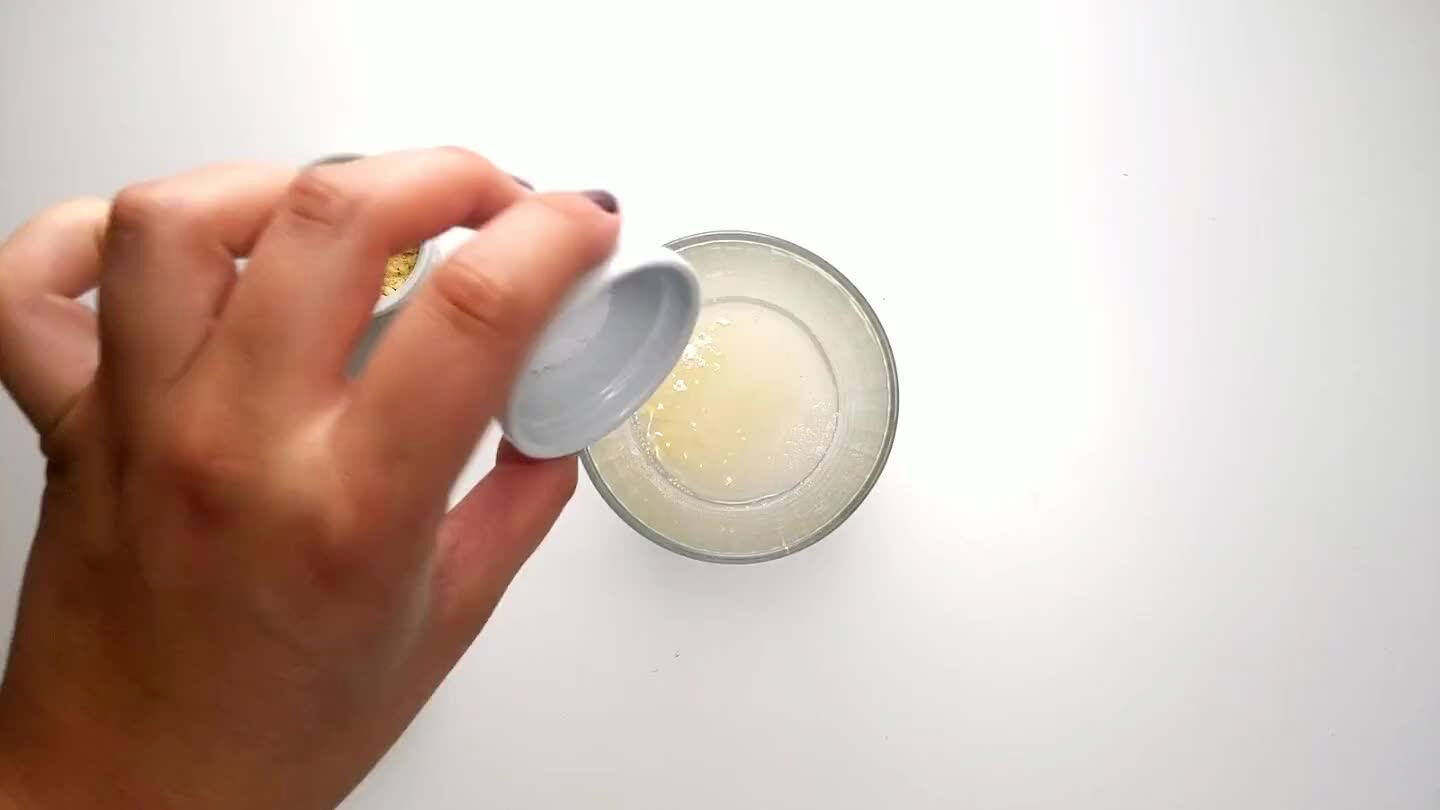 Toss in the salt.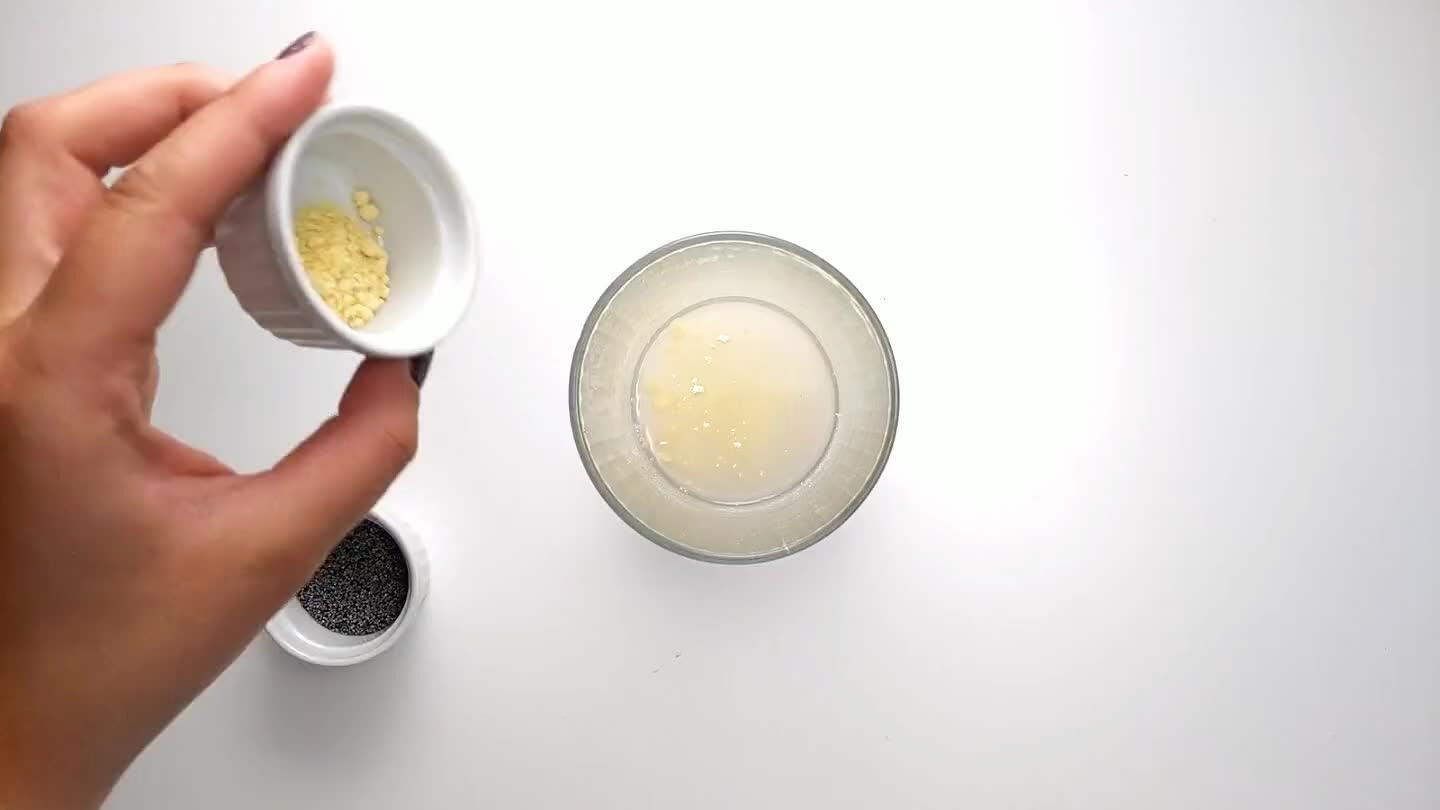 Add the mustard powder.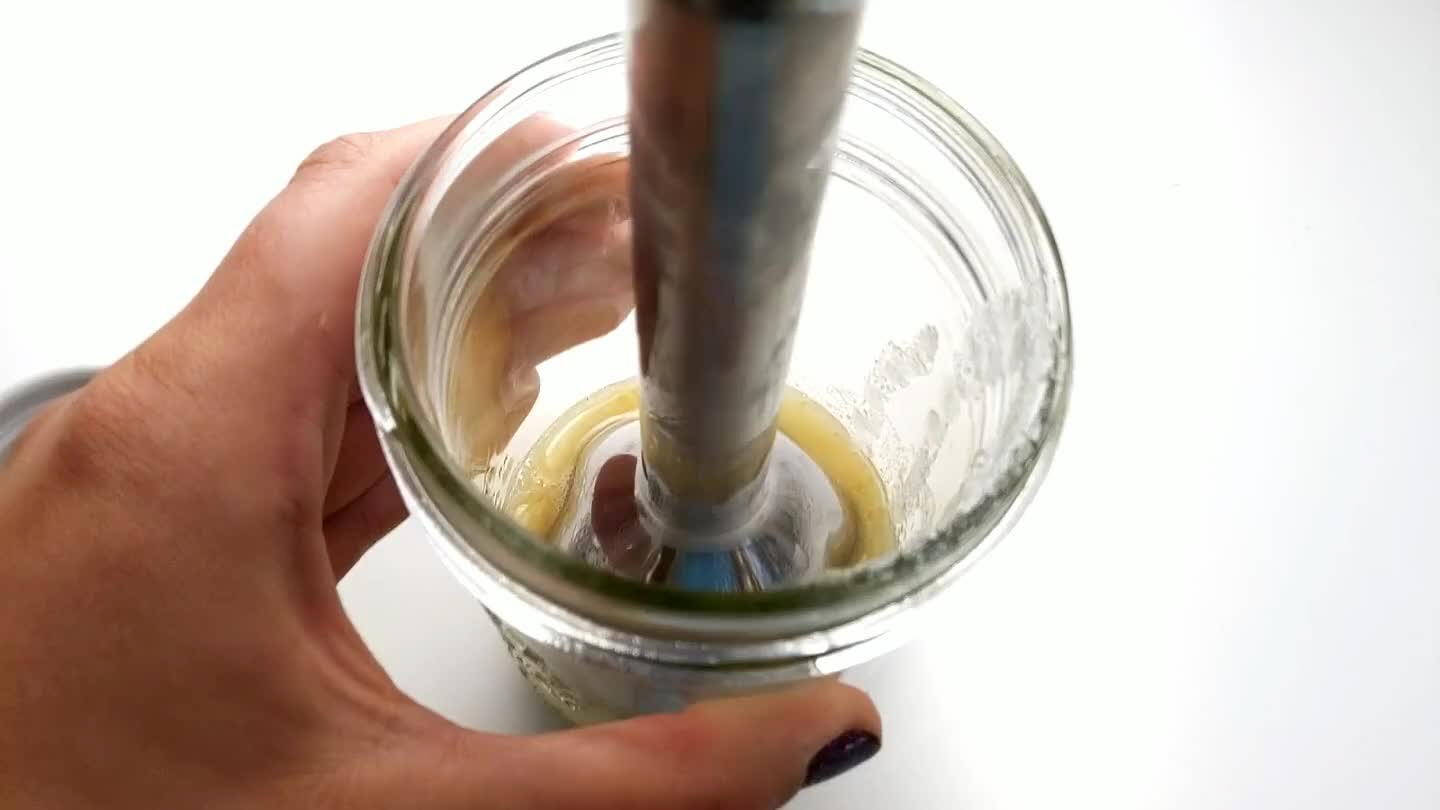 Begin blending the first 5 ingredients.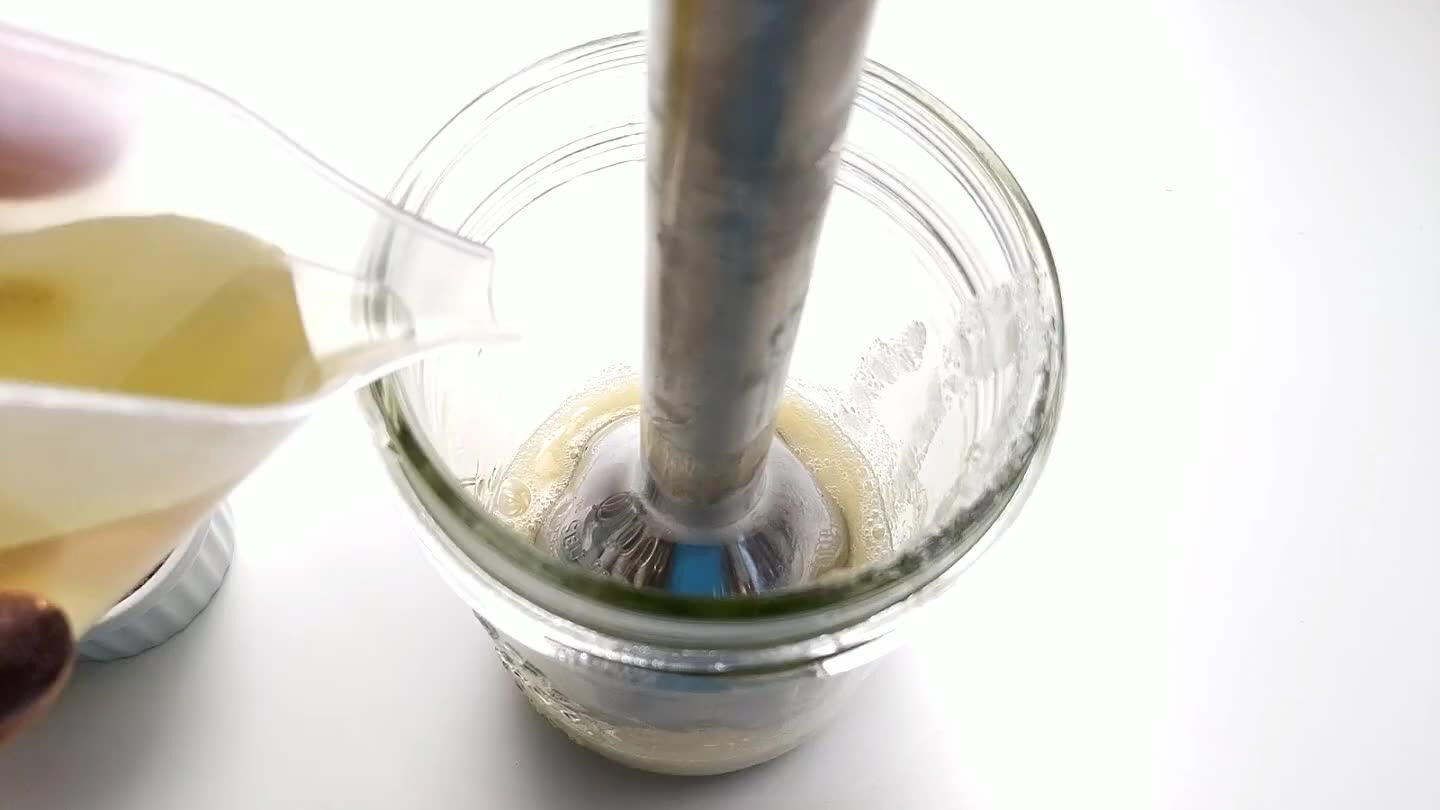 Pour in the oil while running the blender to emulsify the dressing.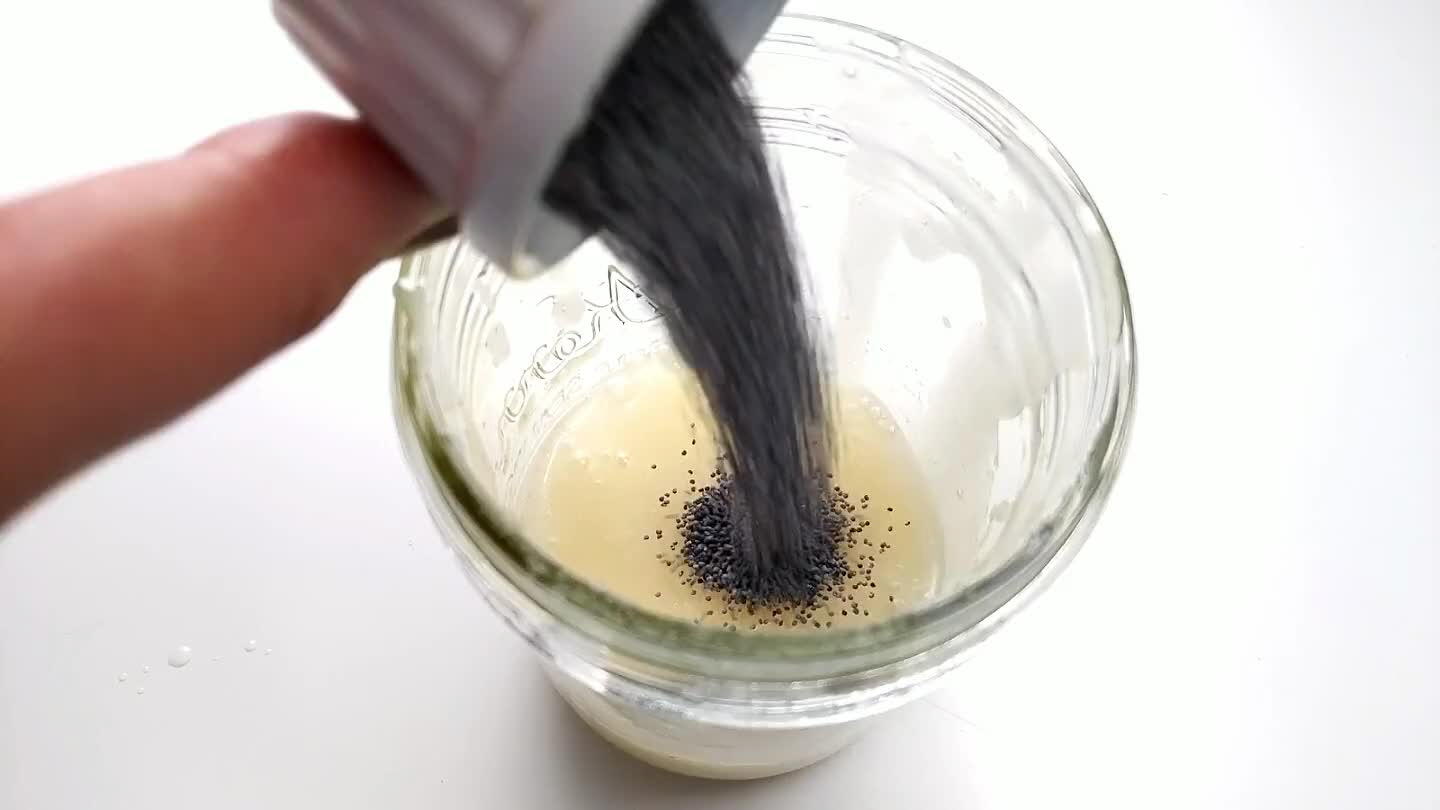 Finally, stir in the poppy seeds! Set dressing aside to toss in the salad.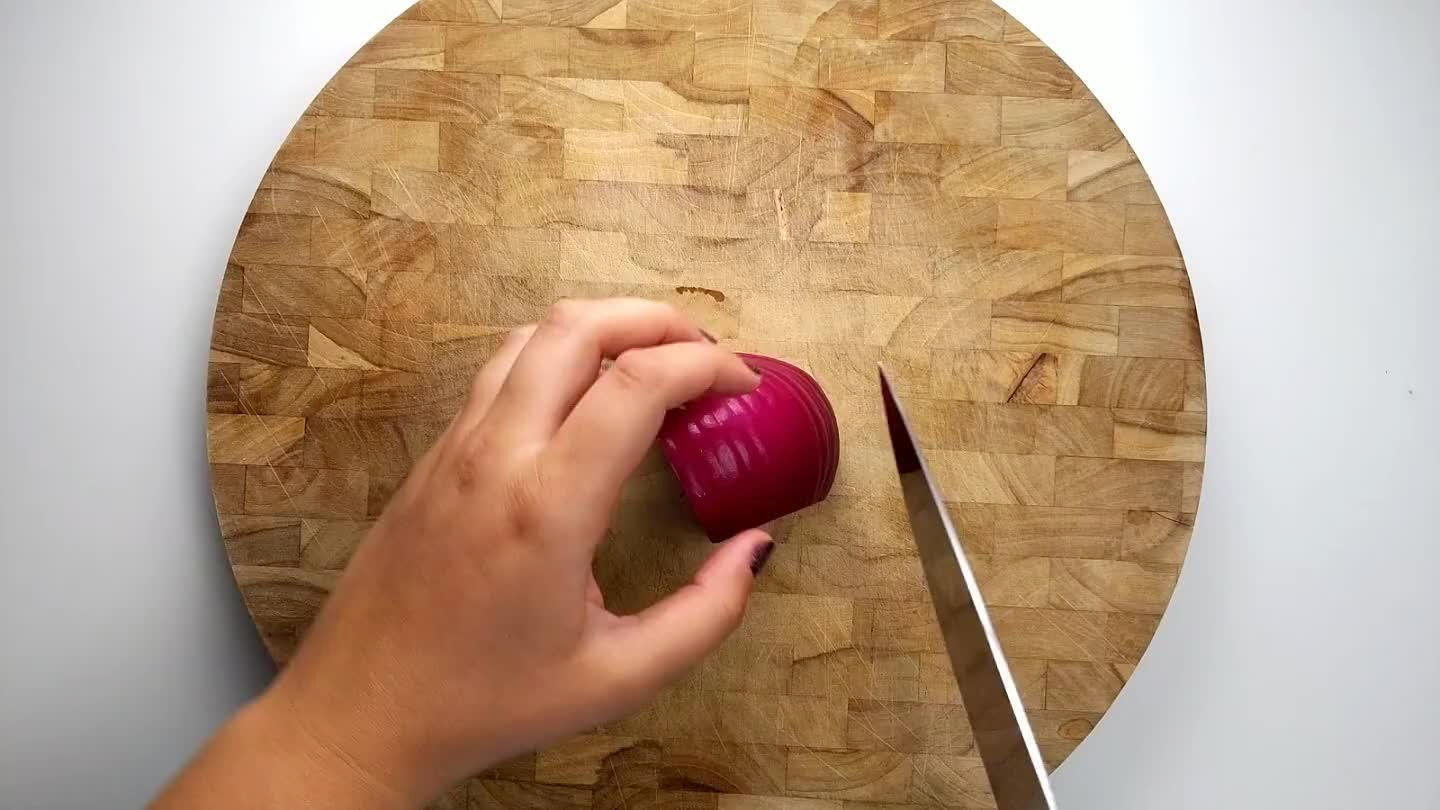 Cut off 1/4 of an onion and remove the skin. Leaving the root side in tact, slice across the onion. Then cut two times into the face of the onion with the knife parallel to the board. Then cut across the slices to create a small dice.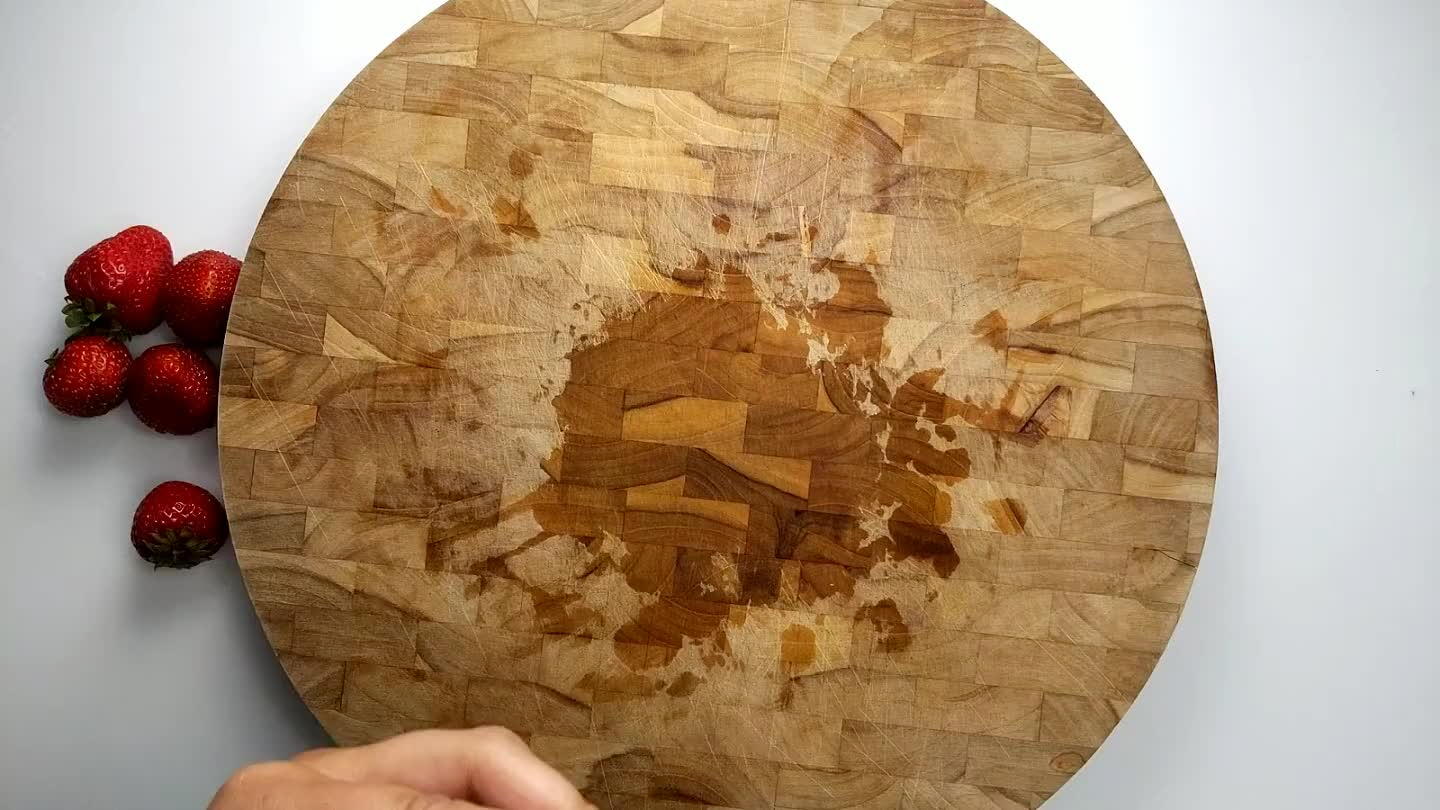 Cut the stem out of the strawberry and slice into thin strips.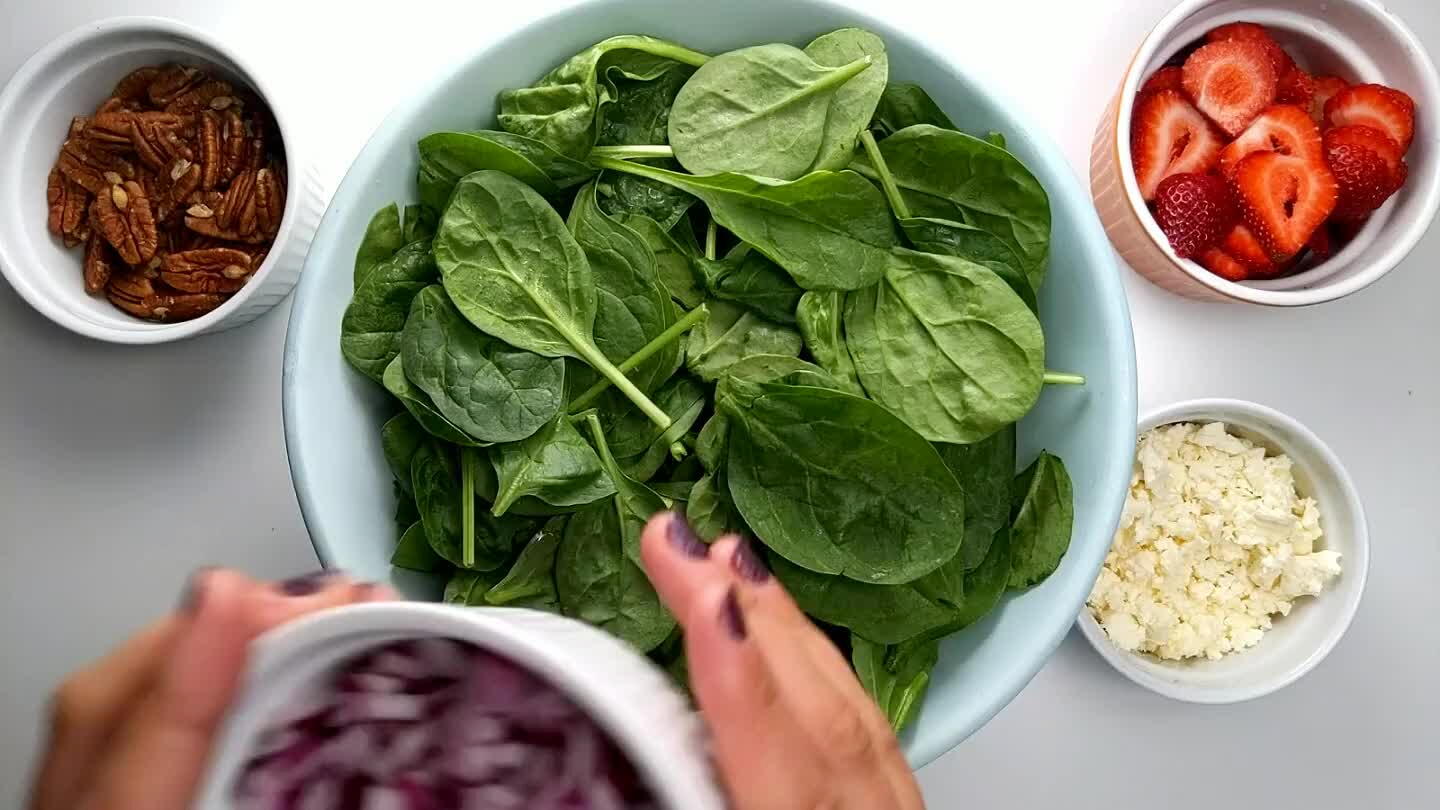 Put the spinach into a large mixing bowl and top with the chopped red onion.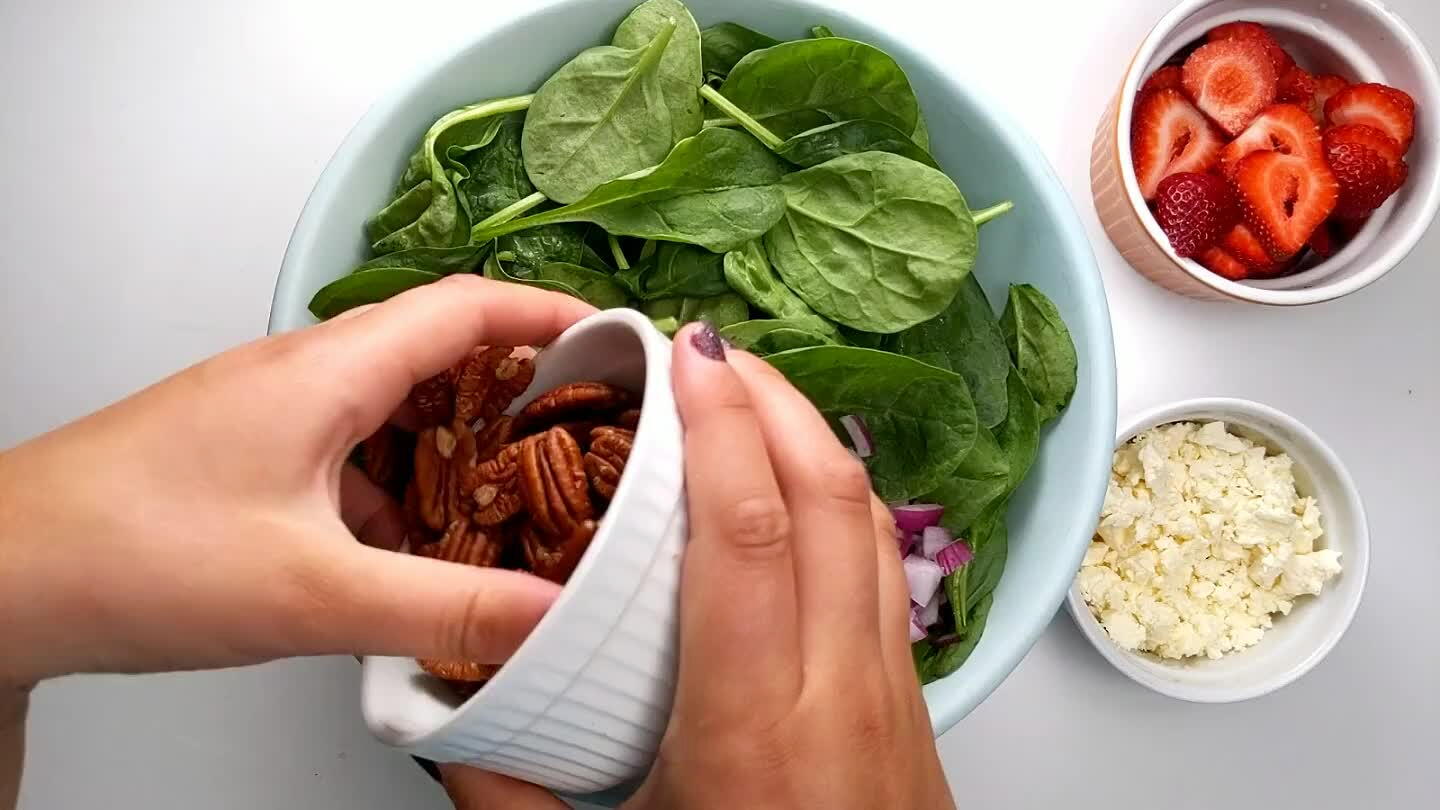 Top the salad with the pecans.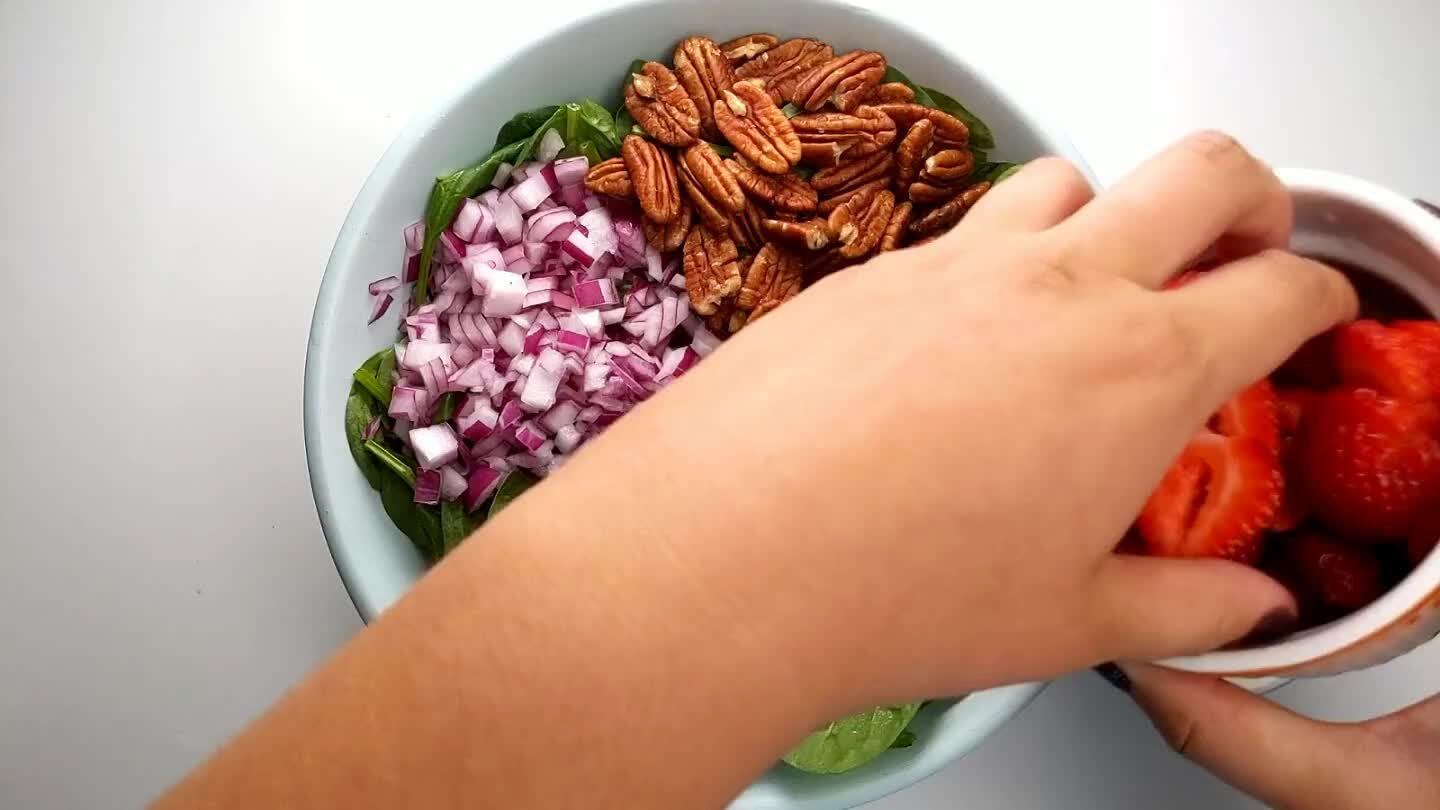 Add the sliced strawberries to the bowl.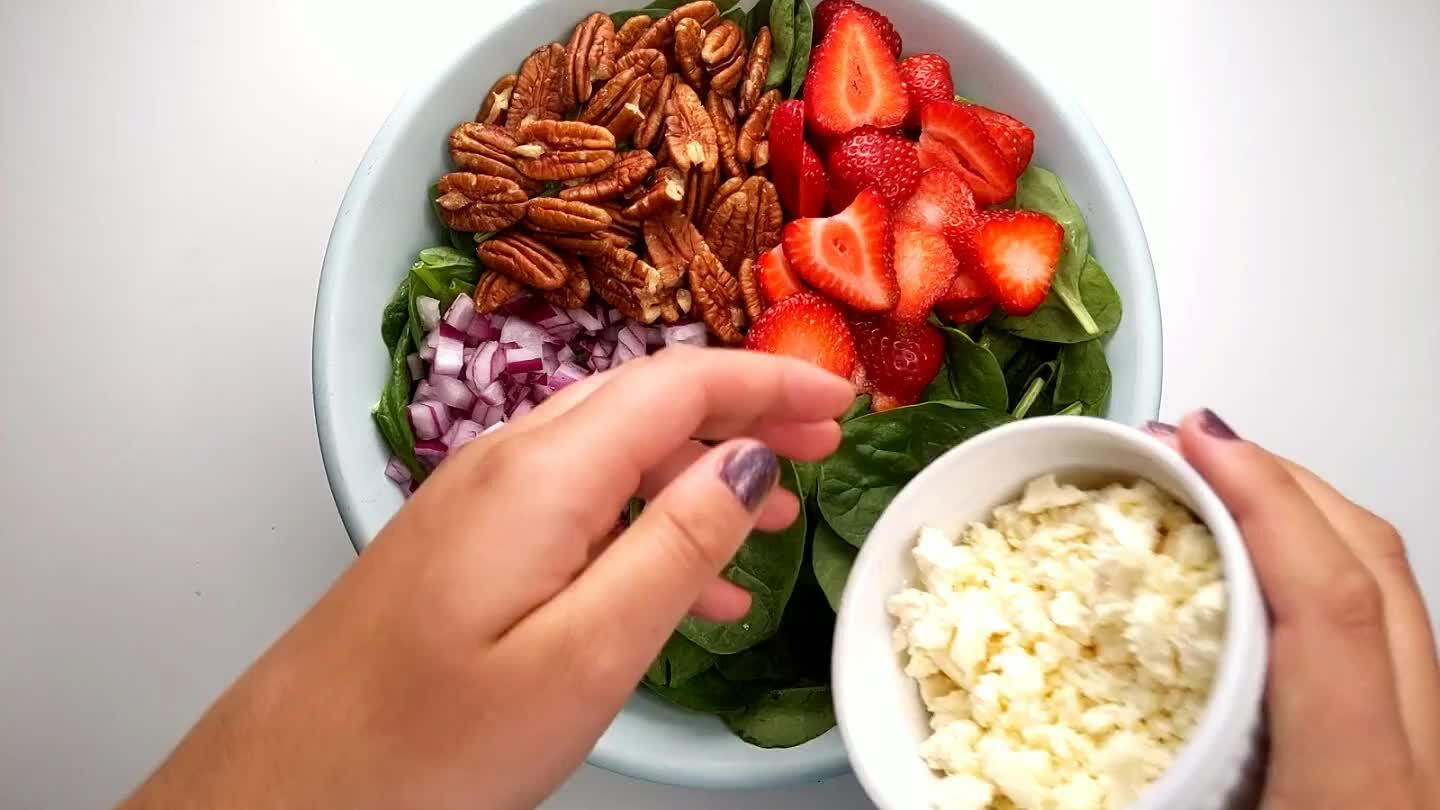 Lastly, add the crumbled feta cheese.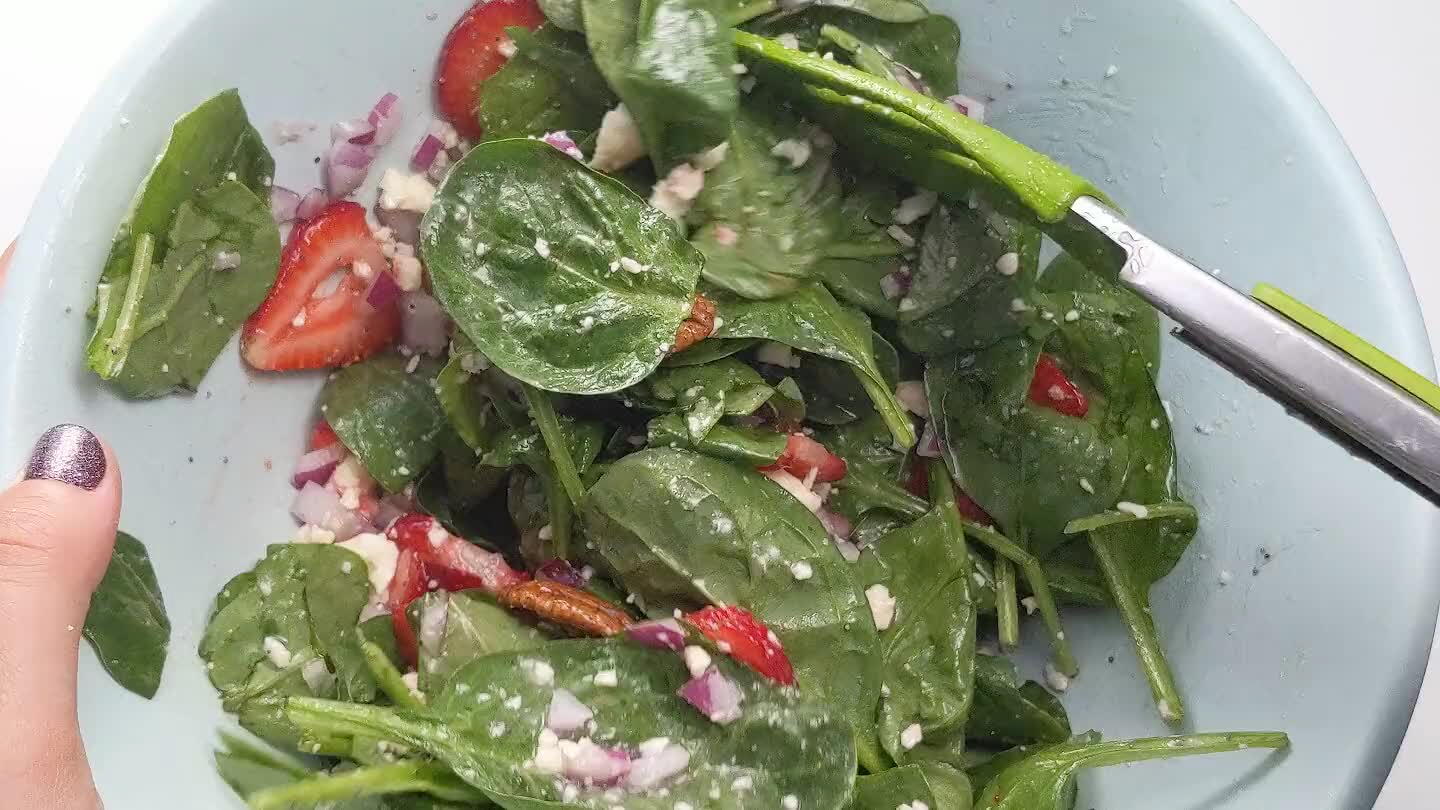 Pour the dressing over the salad and toss to coat.