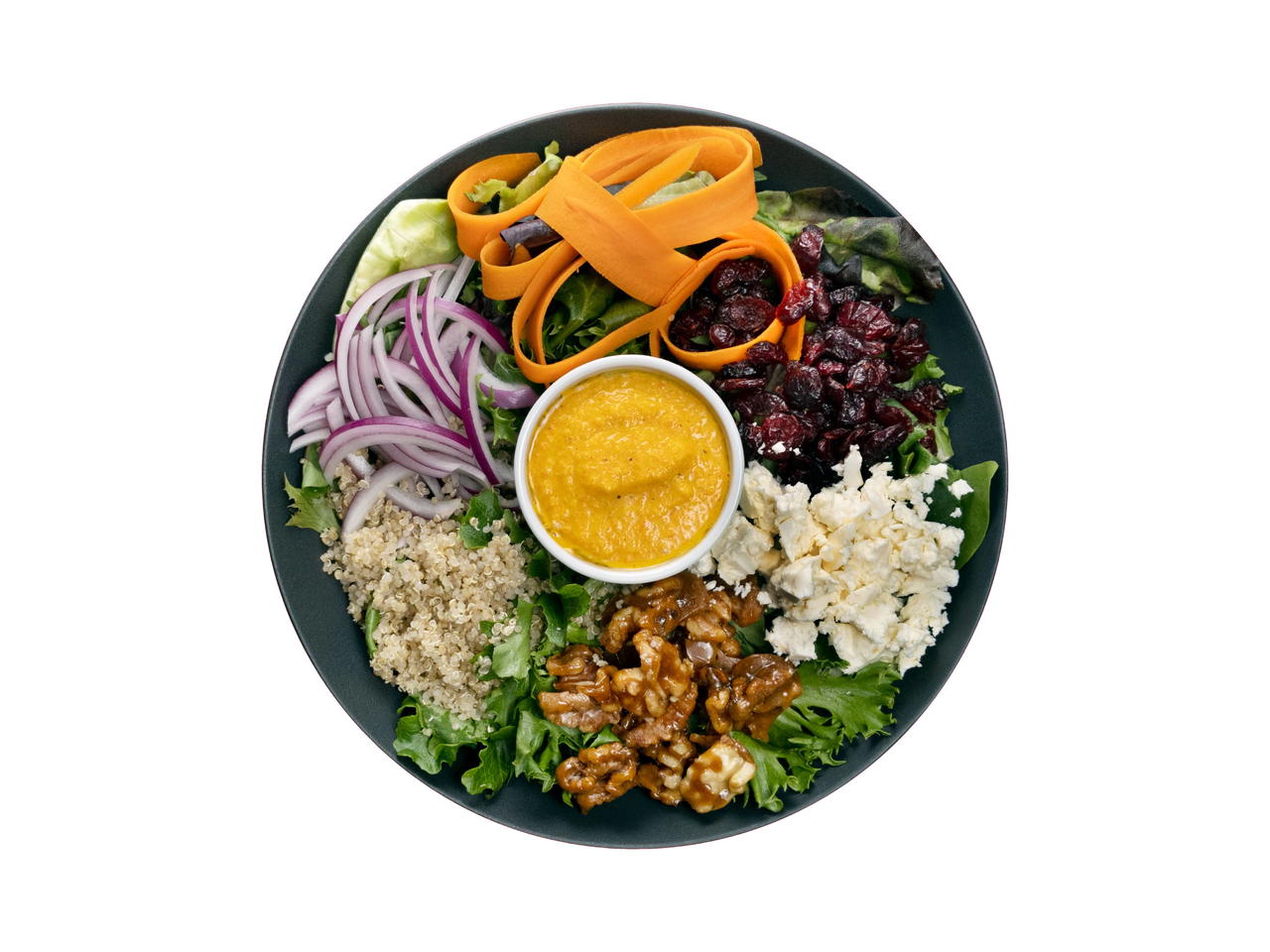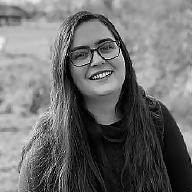 Recipe video made by Michelle
Published on 08/14/2020, viewed by 1913 , 0 Comments
4 portions
25m
This salad is packed full of flavor. The dressing is the most important part of a salad, and it's great to learn how to make your own dressings. This is one of my favorites!
What you will need
5 oz Mixed Greens
4 oz Feta Cheese
1 Carrot
1/4 Red Onion
1/3 cup Dried Cranberries
1/2 cup Microwavable Quinoa
CANDIED WALNUTS
1 cup Walnuts
1/4 cup Sugar
1 Tbsp Salted Butter
CARROT-MISO DRESSING
¼ cup Peanut Oil
¼ cup Rice Vinegar
3 Tbsp Miso Paste
1 Tbsp Toasted Sesame Oil
2 Carrots
1 inch Fresh Ginger
pinch Salt
pinch Black Pepper
(Nutritional facts 362 calories, 34.64 g fat, 12.31 g carbohydrates, 2.4 g protein, 11 mg cholesterol, 277 mg sodium)
How to cook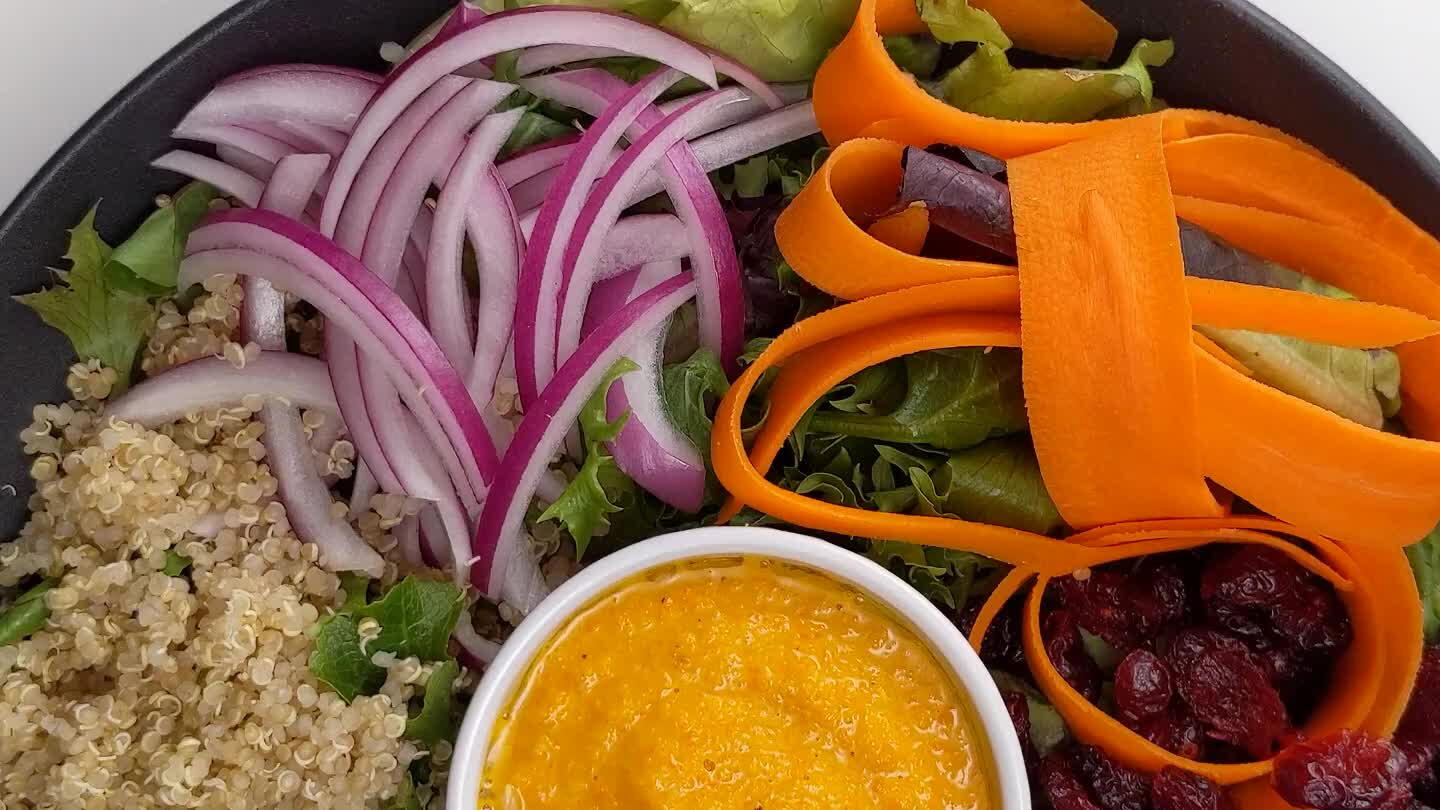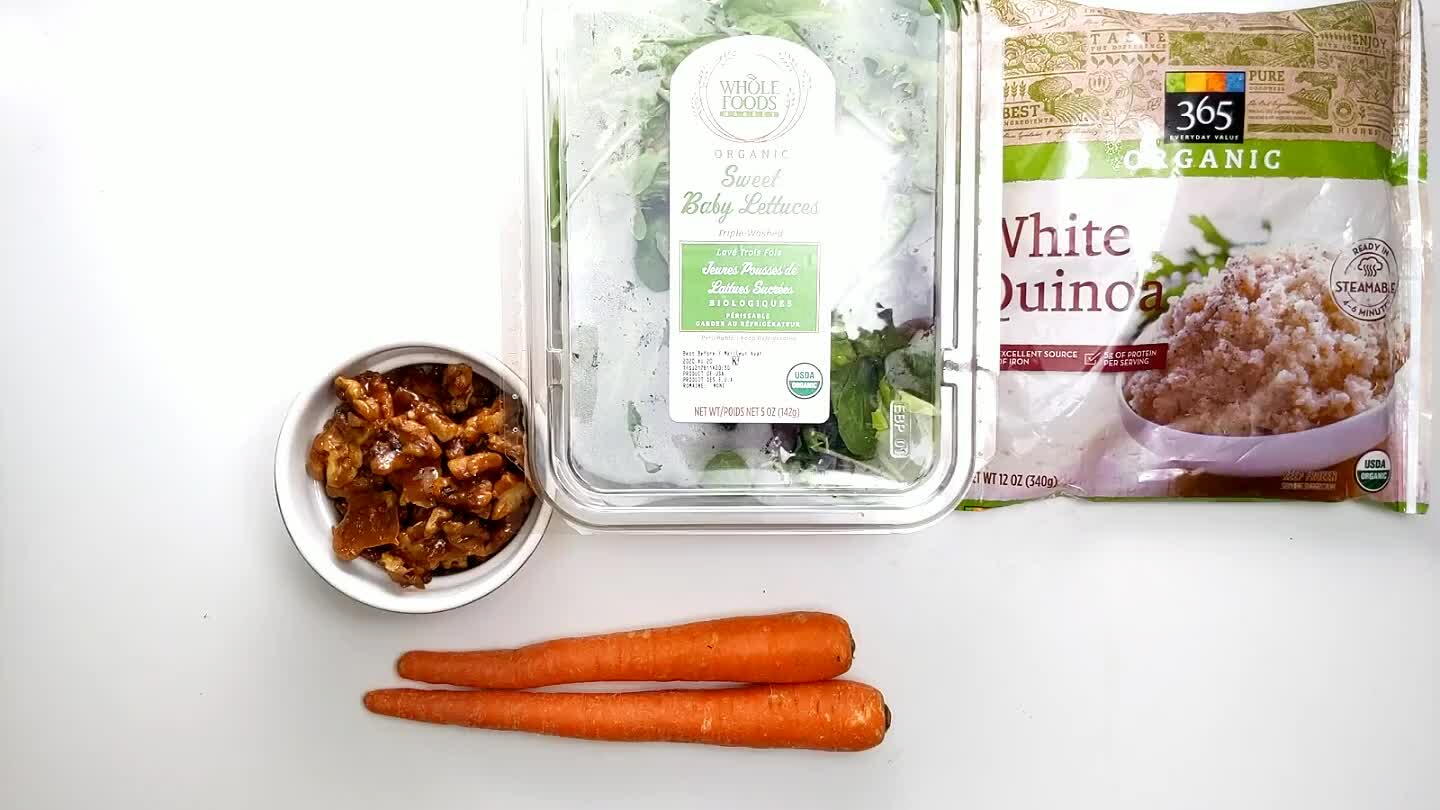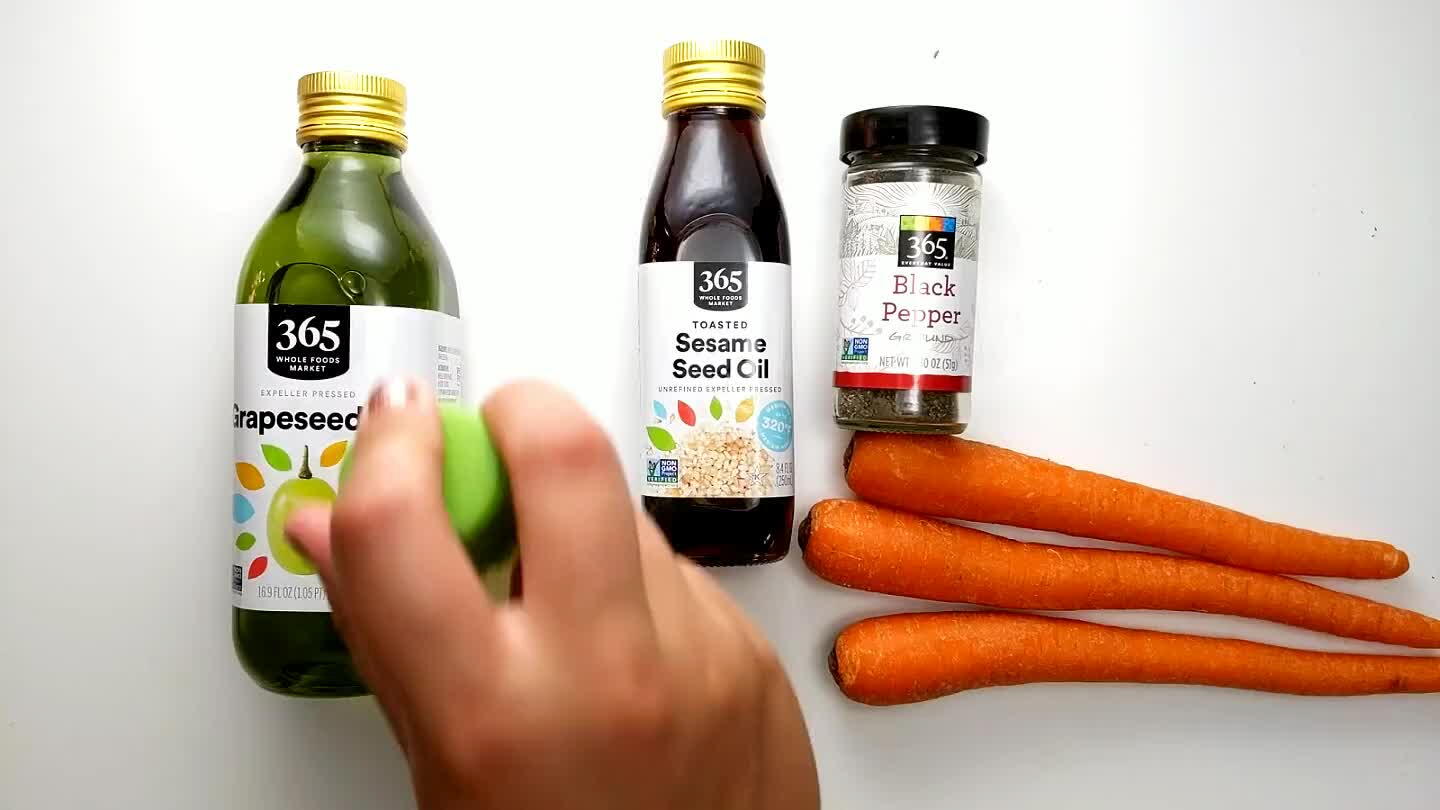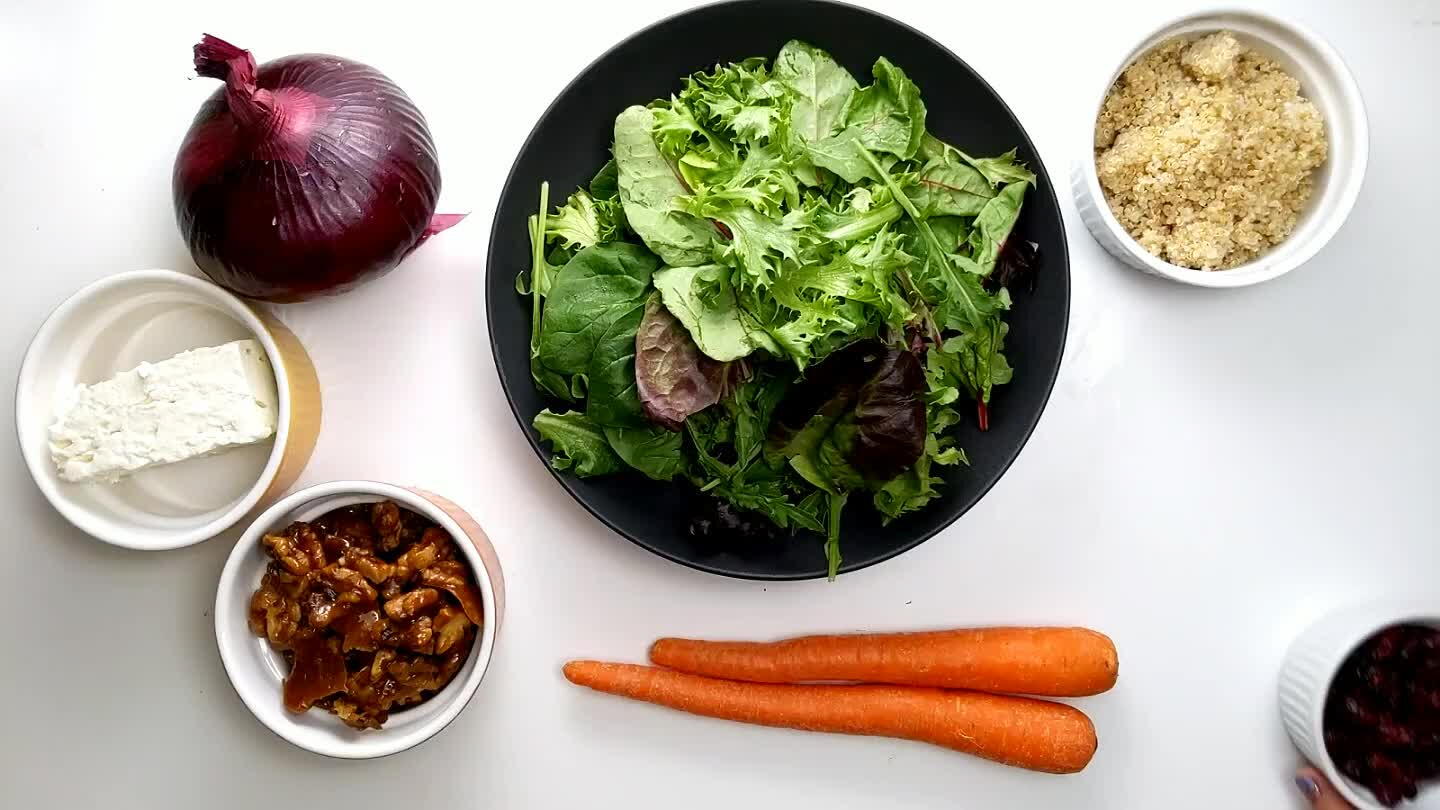 Gather and portion ingredients.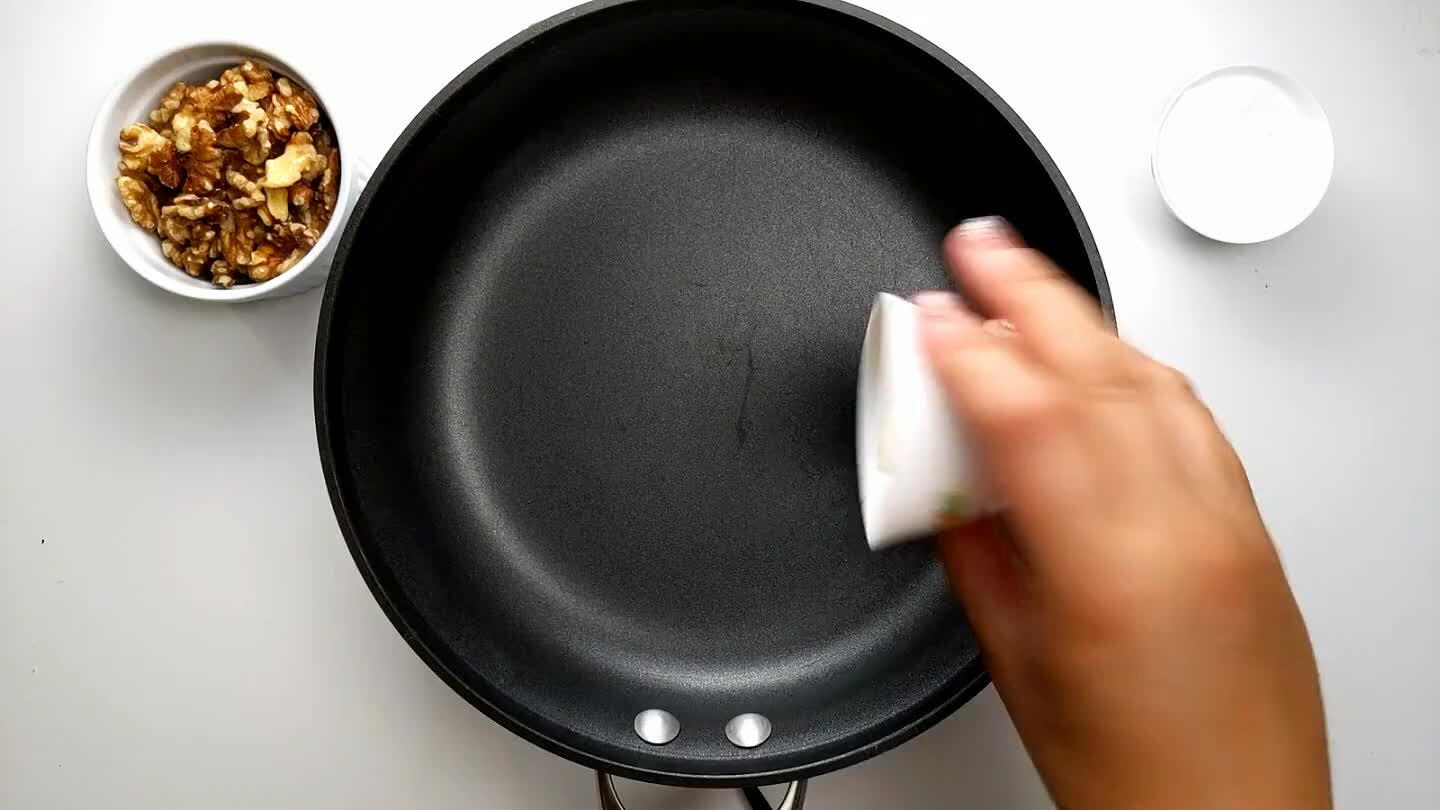 Heat a non-stick skillet to medium-high and add the butter.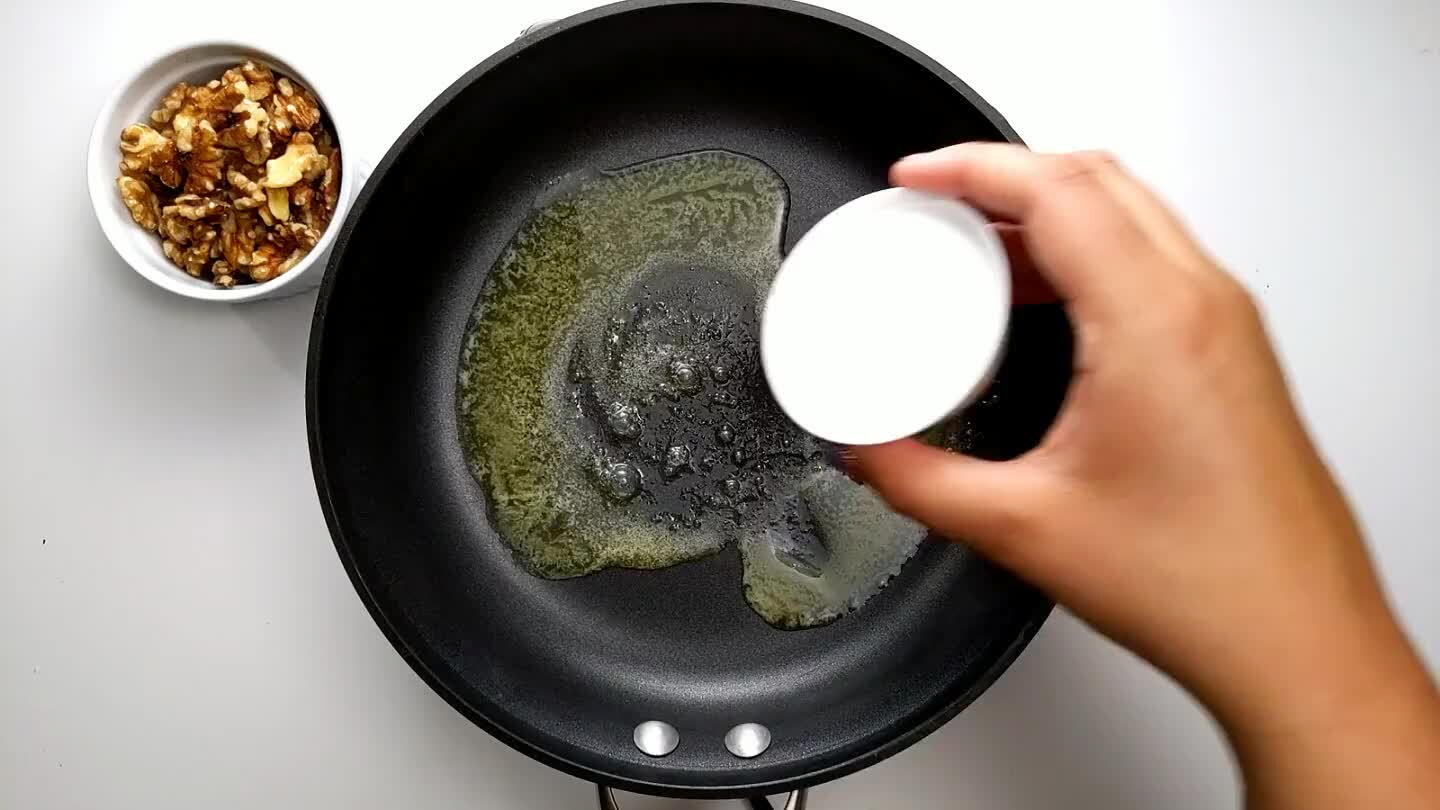 Add the sugar to the pan with the butter.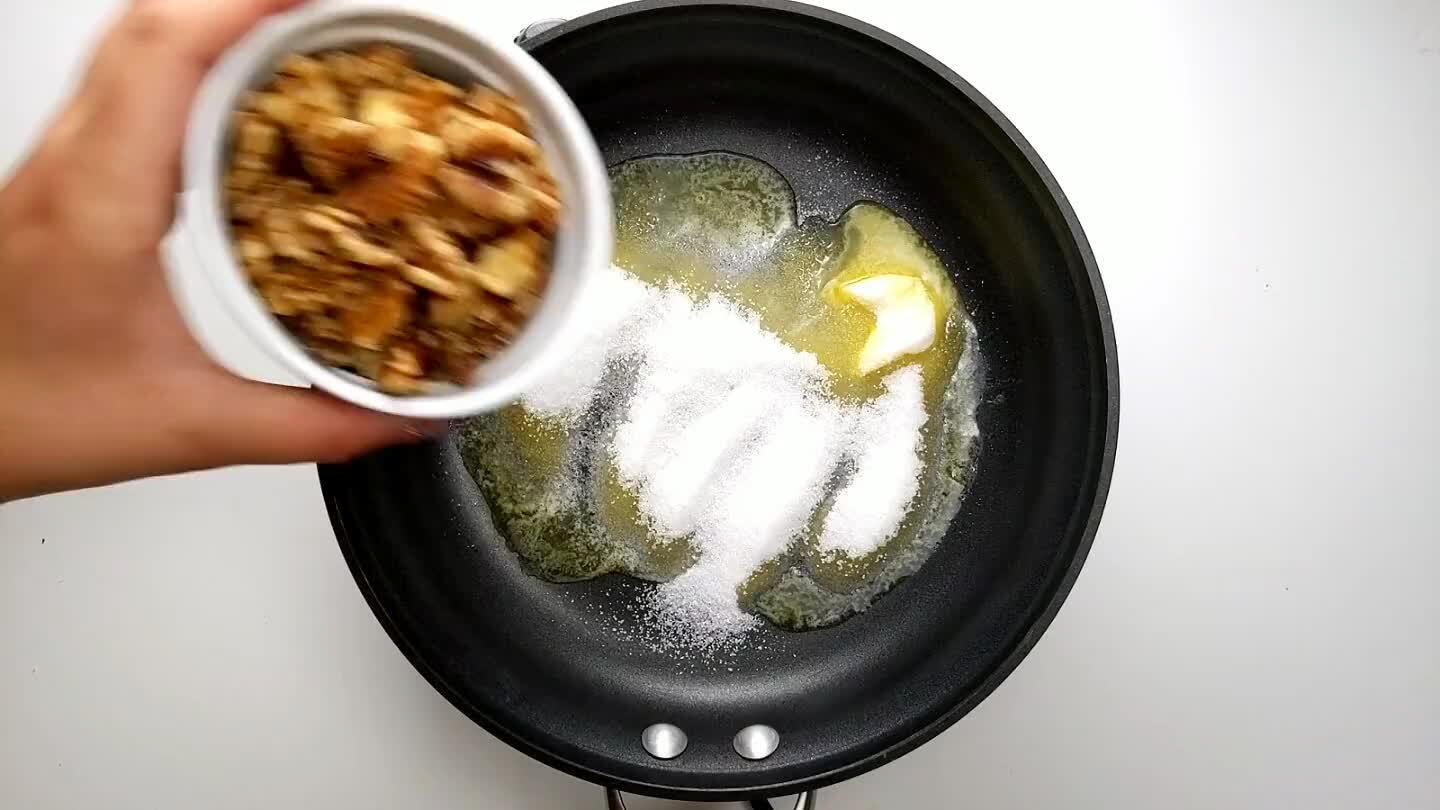 Add the walnuts to the pan.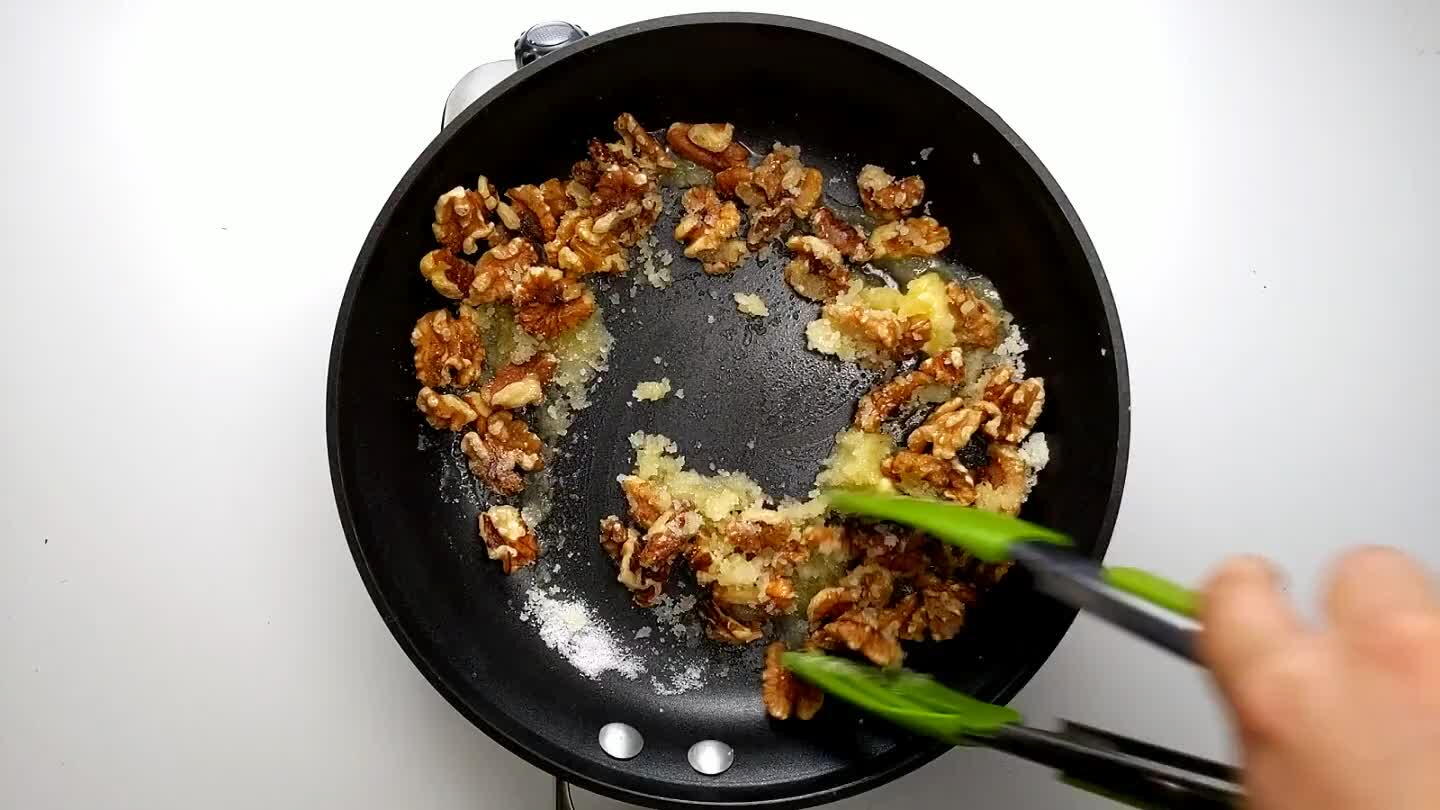 Stir for about 5 minutes until the sugar liquifies and turns light brown. At that point, pour the nuts out onto a baking pan lined with parchment paper and break them apart immediately. Let cool.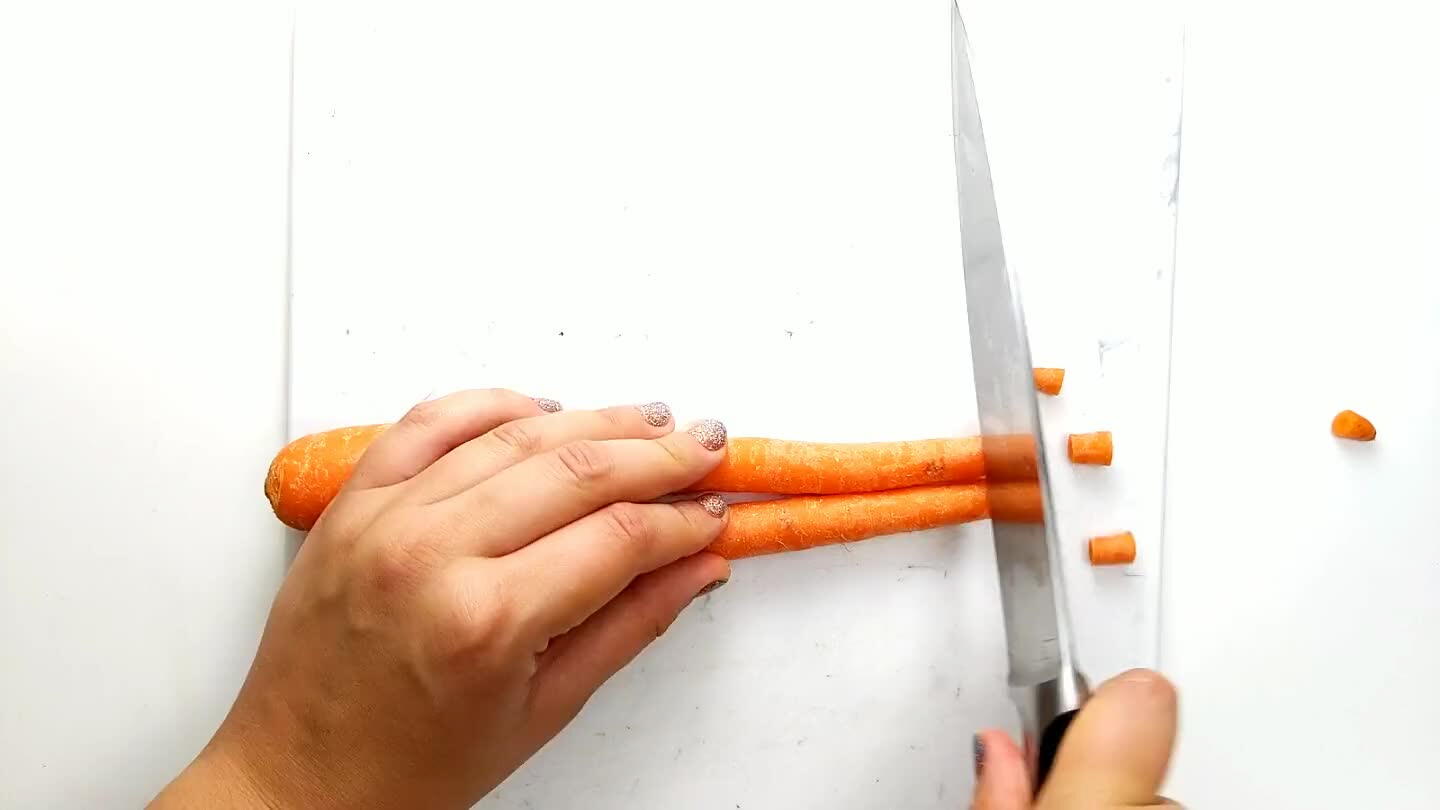 Wash and roughly chop the carrots.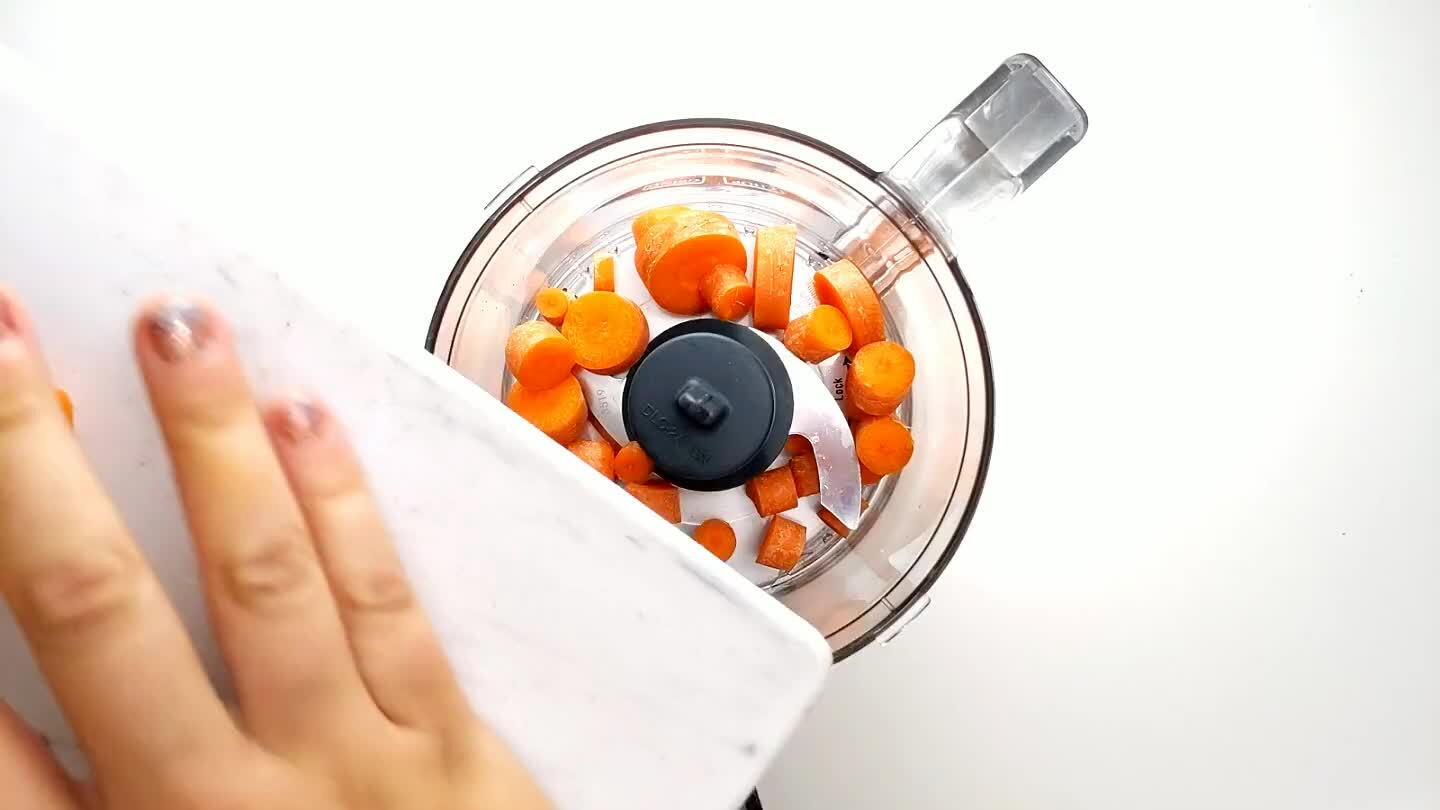 Add the chopped carrot to a food processor.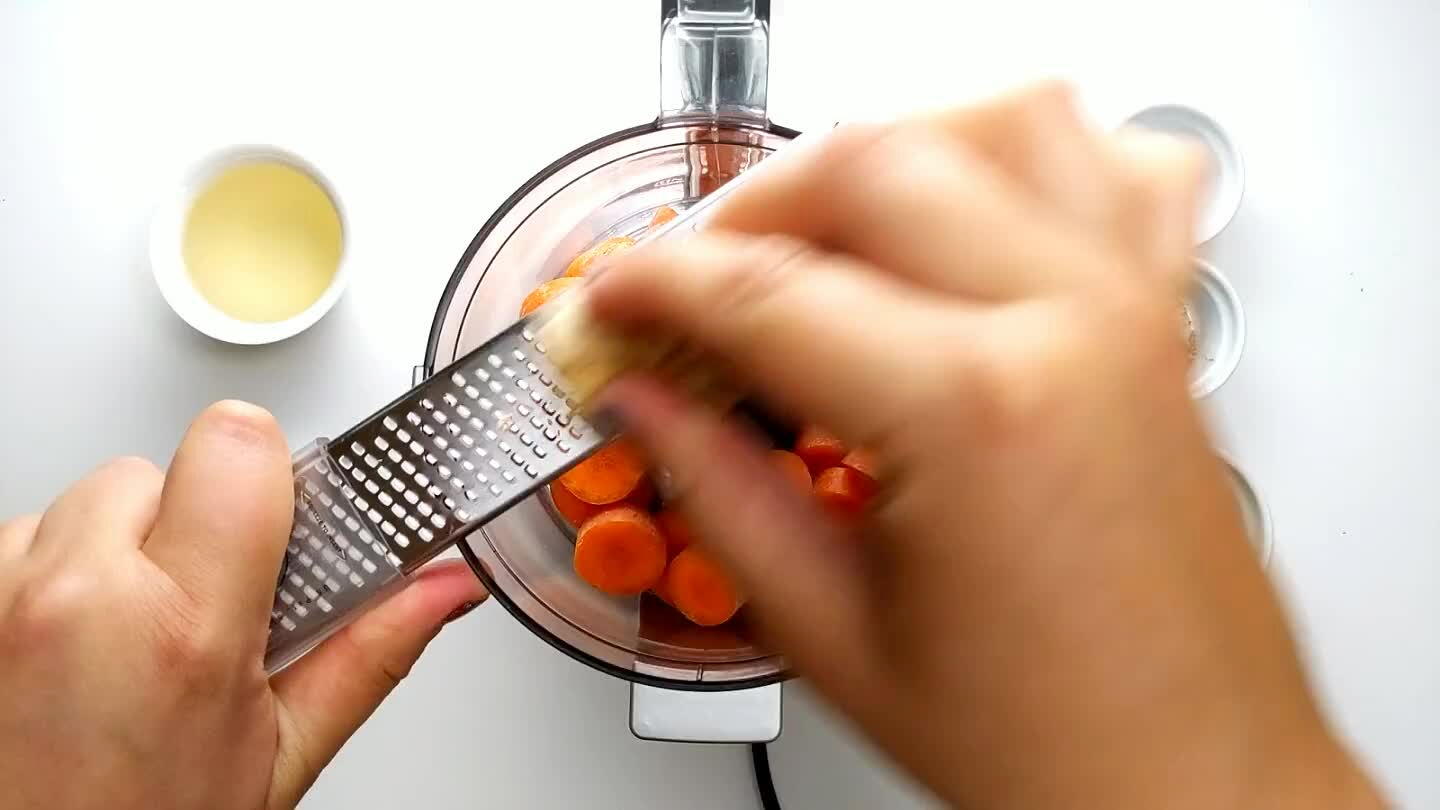 Peel and grate the ginger into the food processor.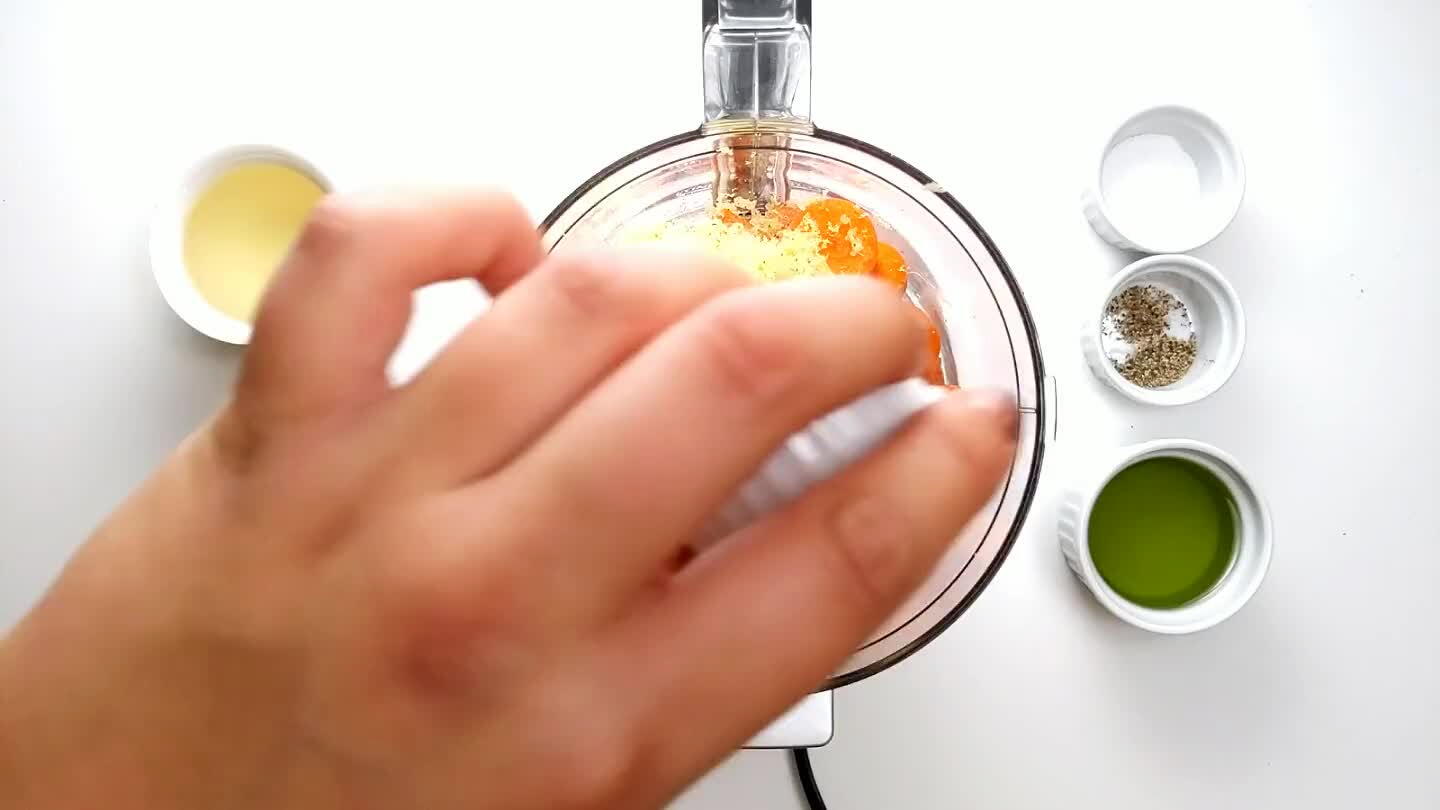 Add the sesame oil.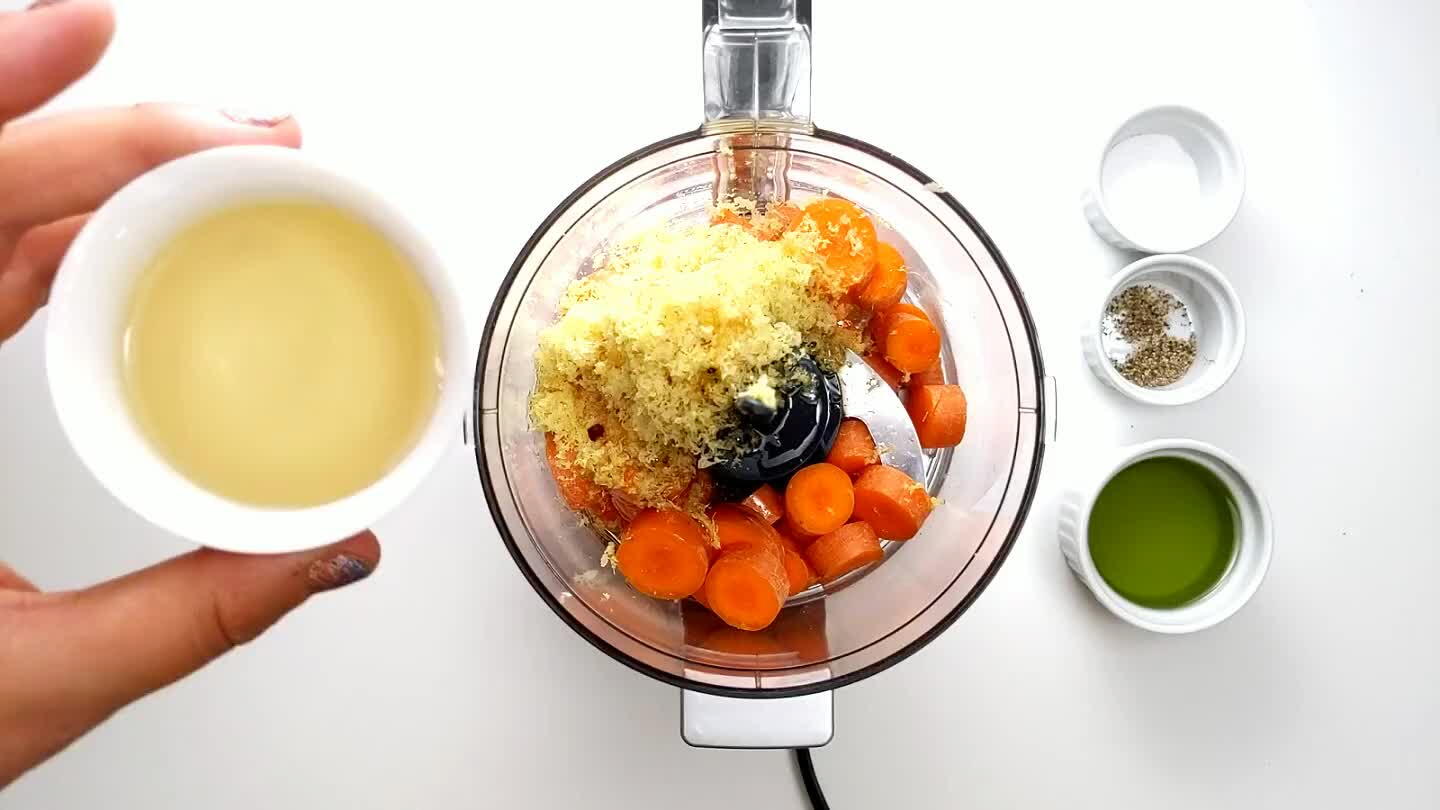 Pour in the rice vinegar.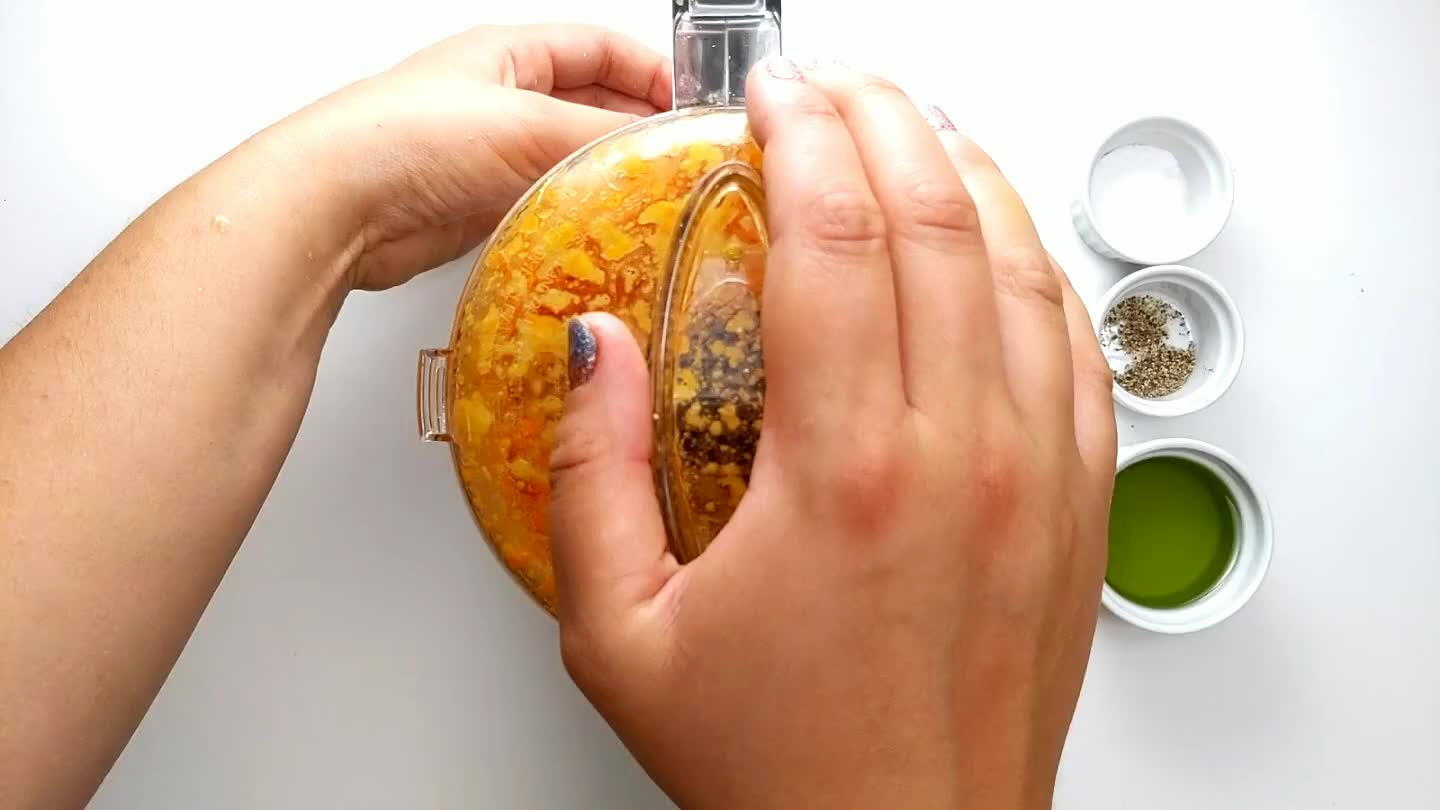 Blend the carrots in the food processor.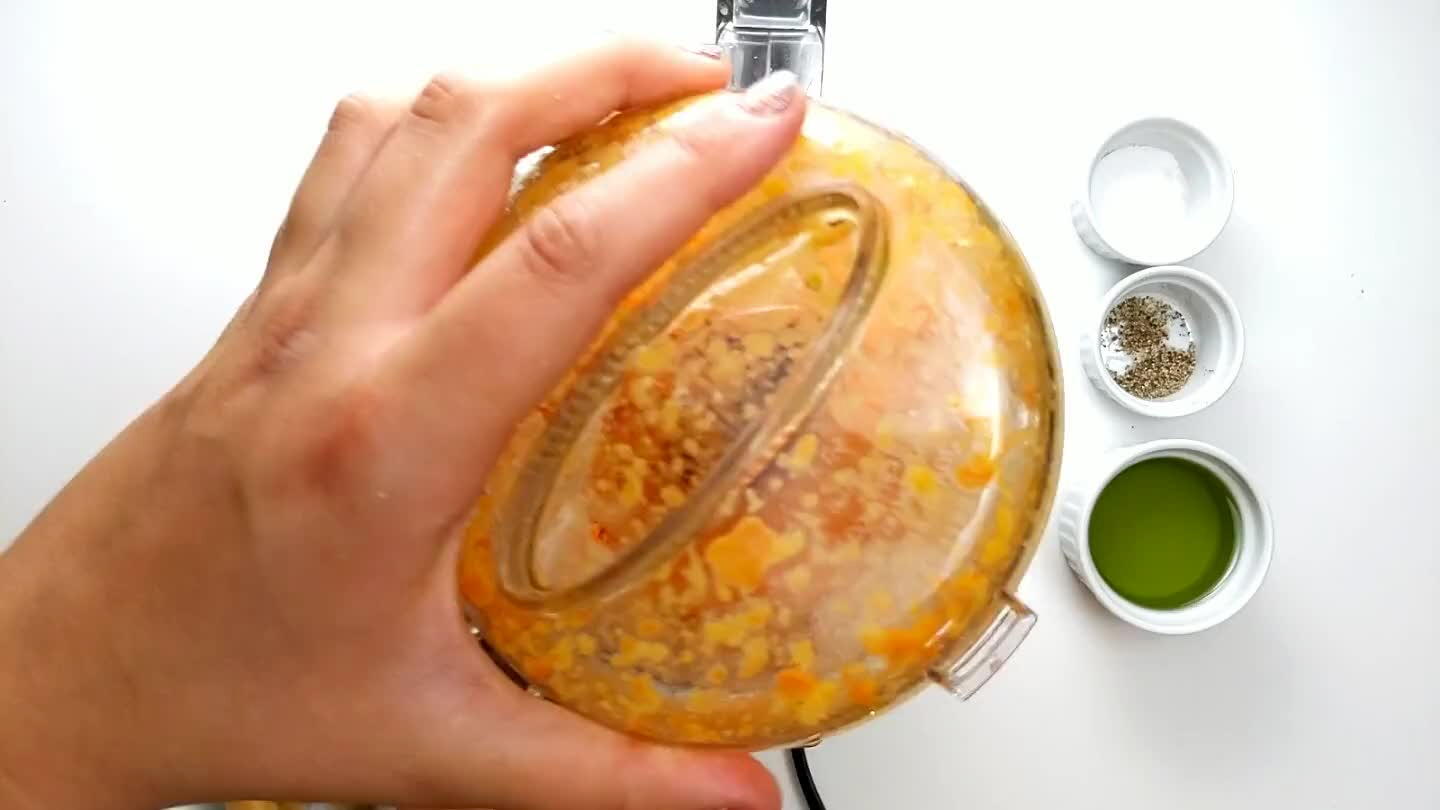 Add the miso paste to the mixture.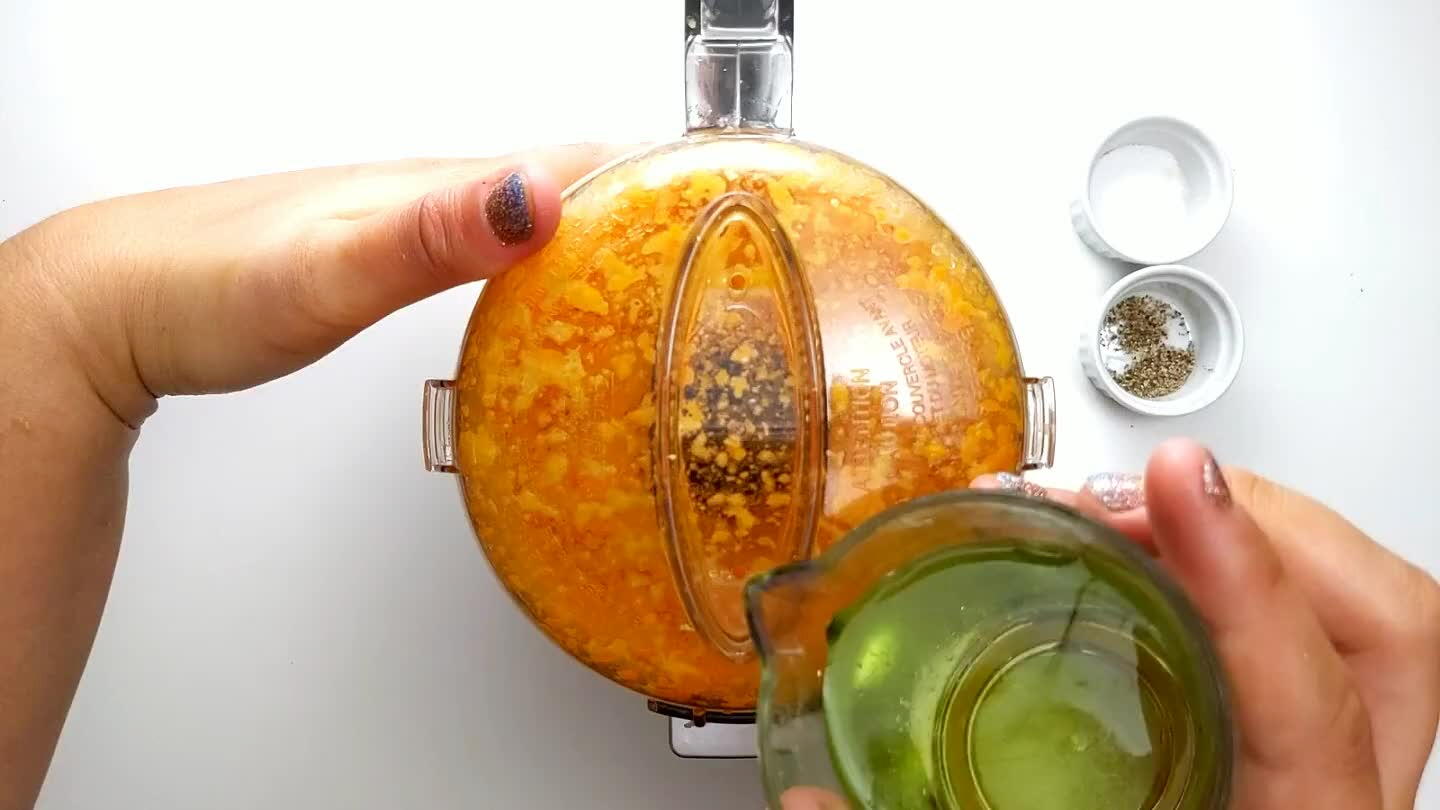 Slowly stream in the oil so that it emulsifies.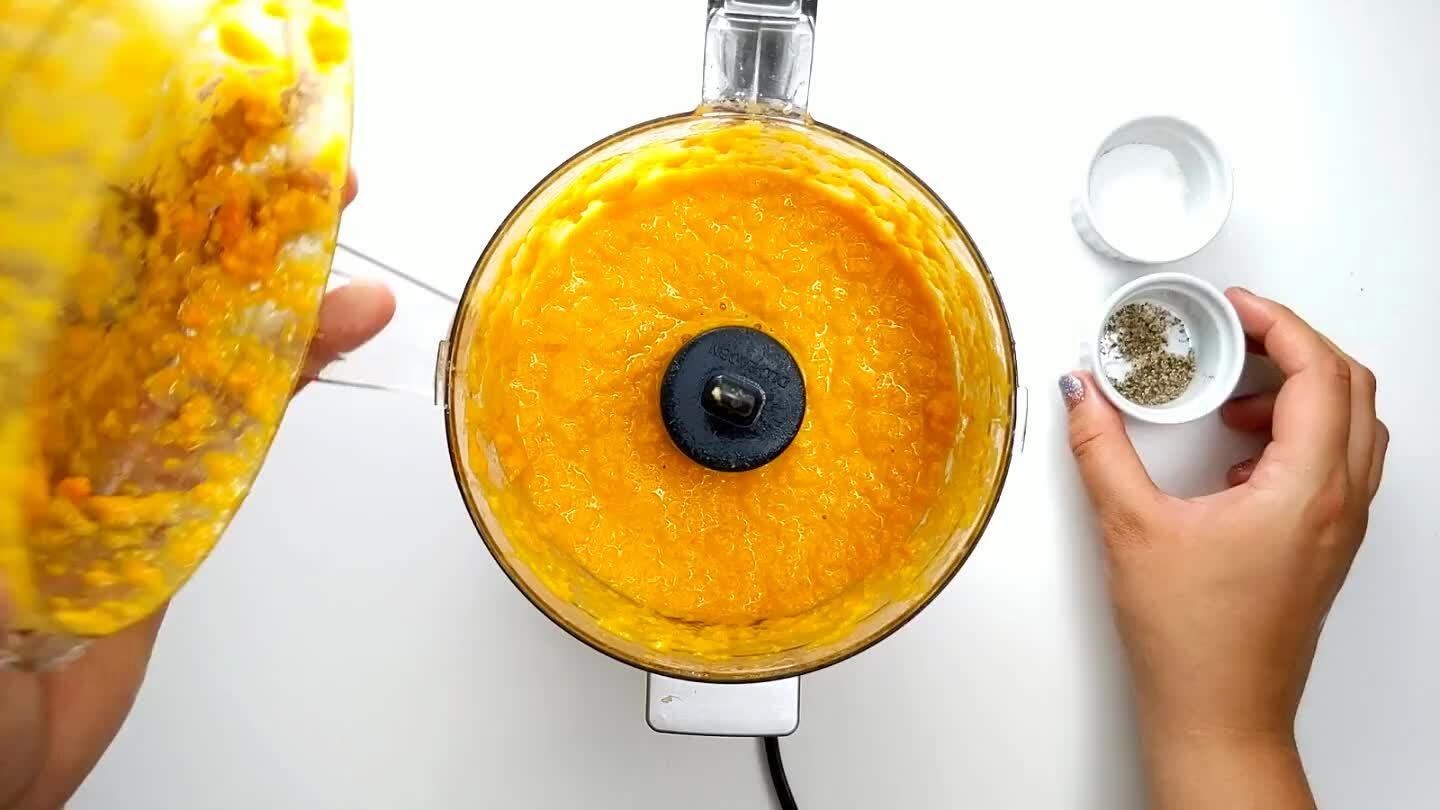 Add a pinch of salt and pepper to the dressing and then add more as needed. Set the dressing aside until salad is assembled.
Cut the onion in half and then slice half of that into thin strips.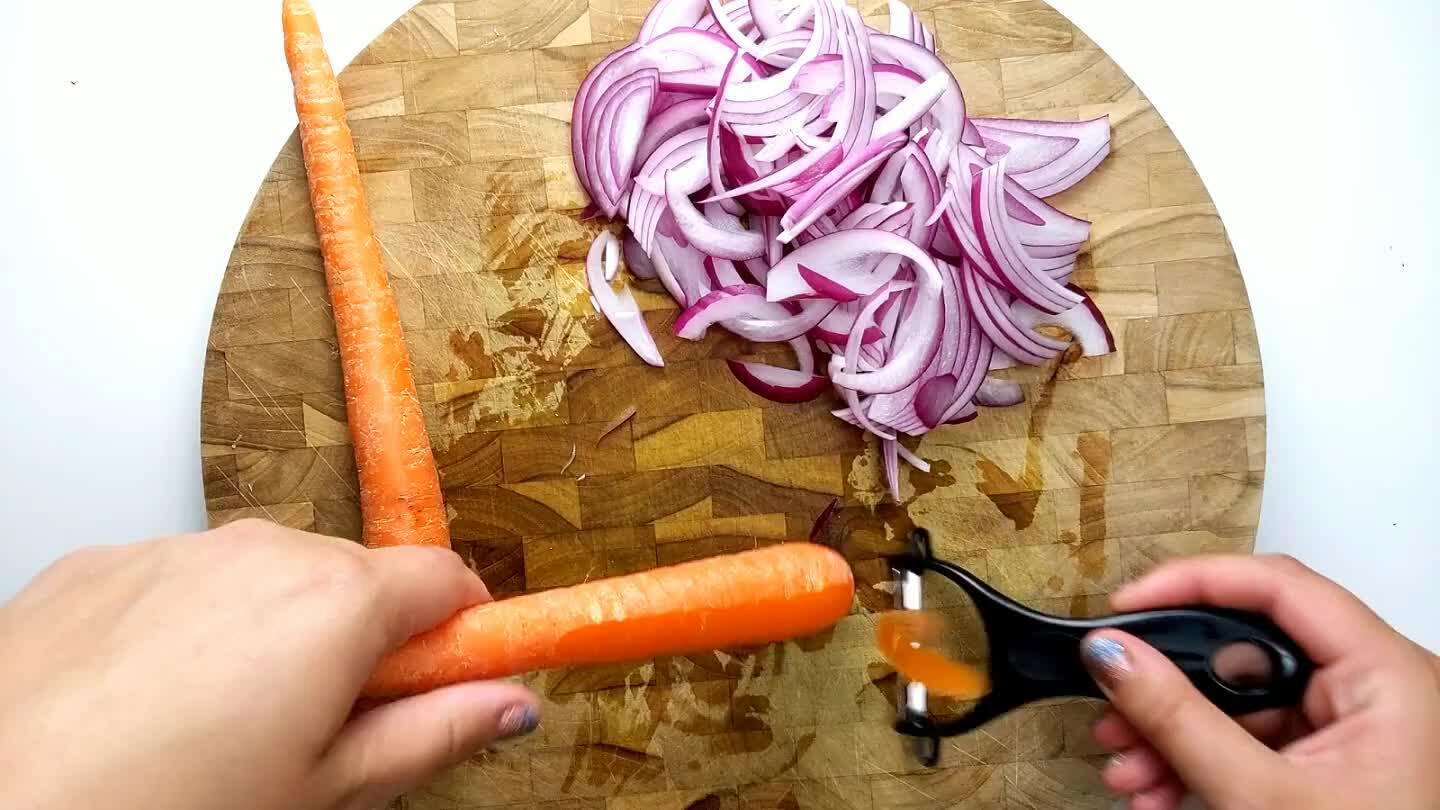 Peel the carrots.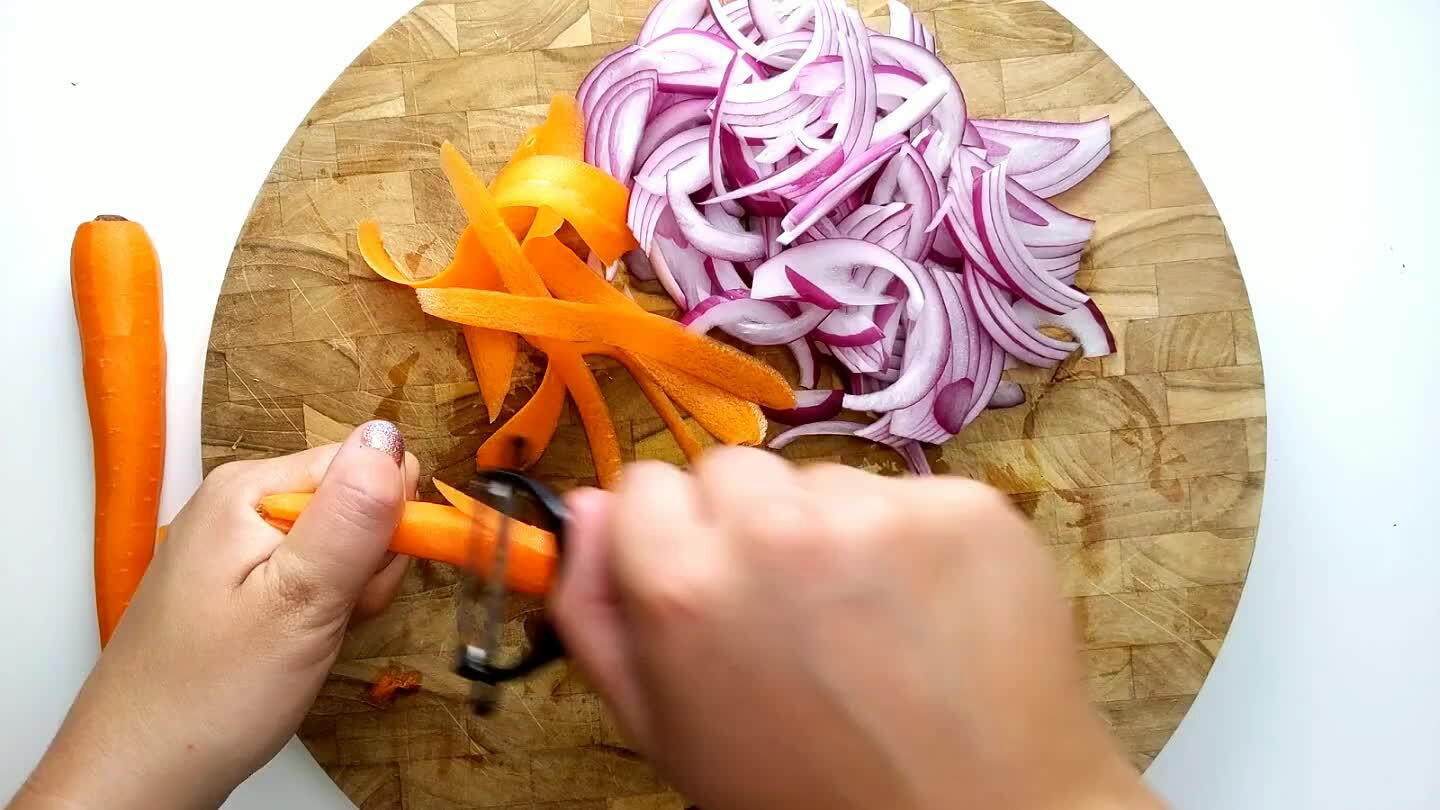 Use the peeler to shave off thin layers creating carrot ribbons.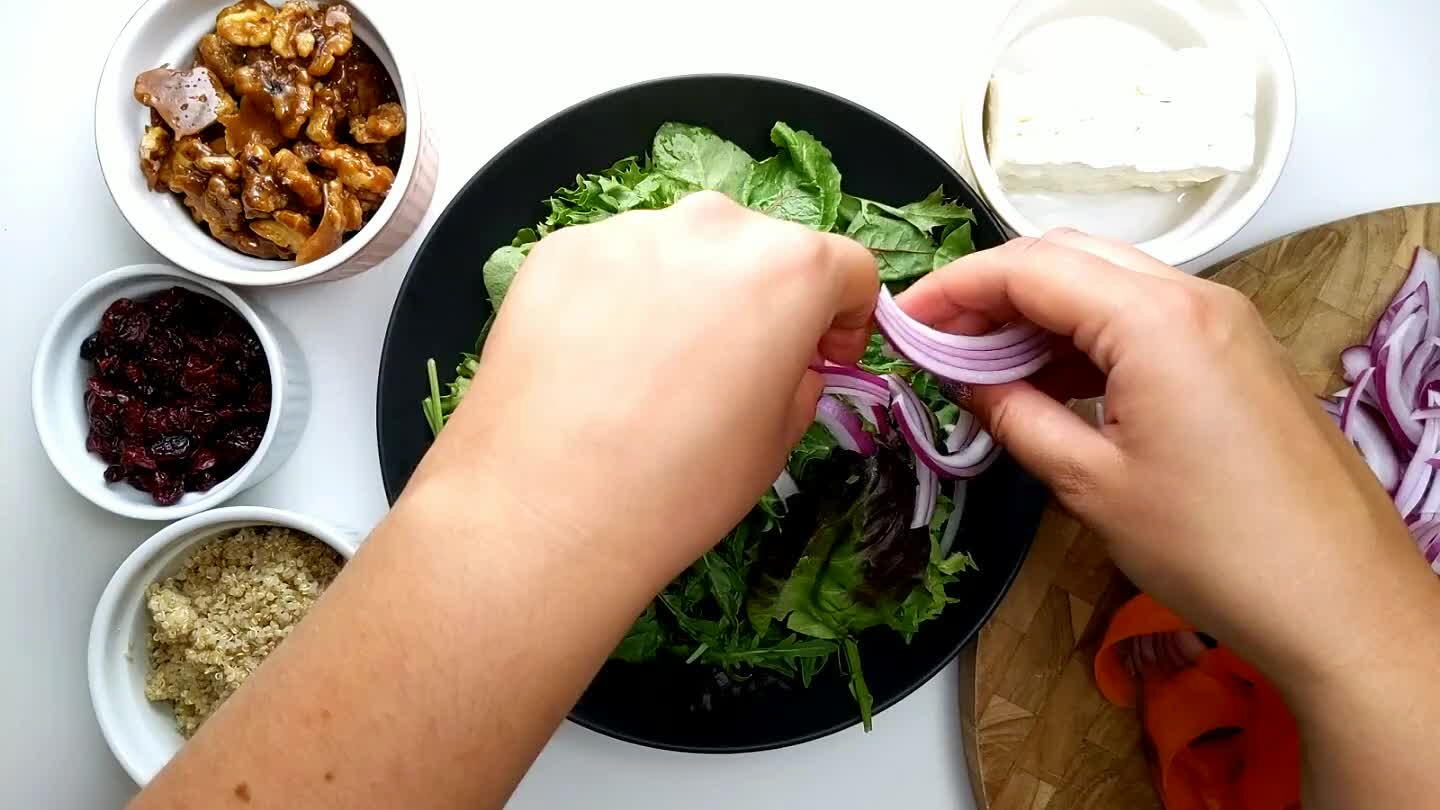 Fill a large bowl with the greens and top with the sliced onion.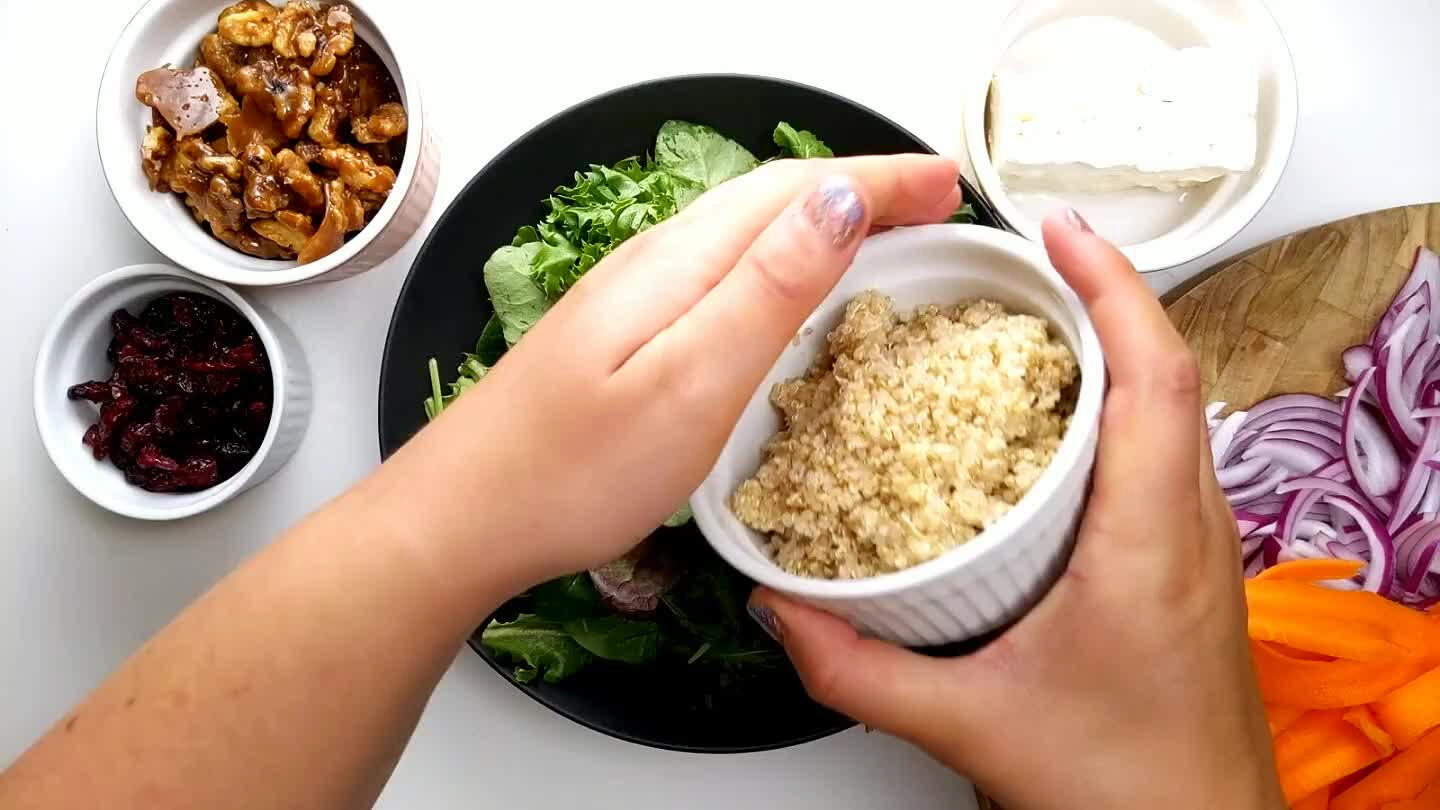 Add the quinoa to the top of the salad greens.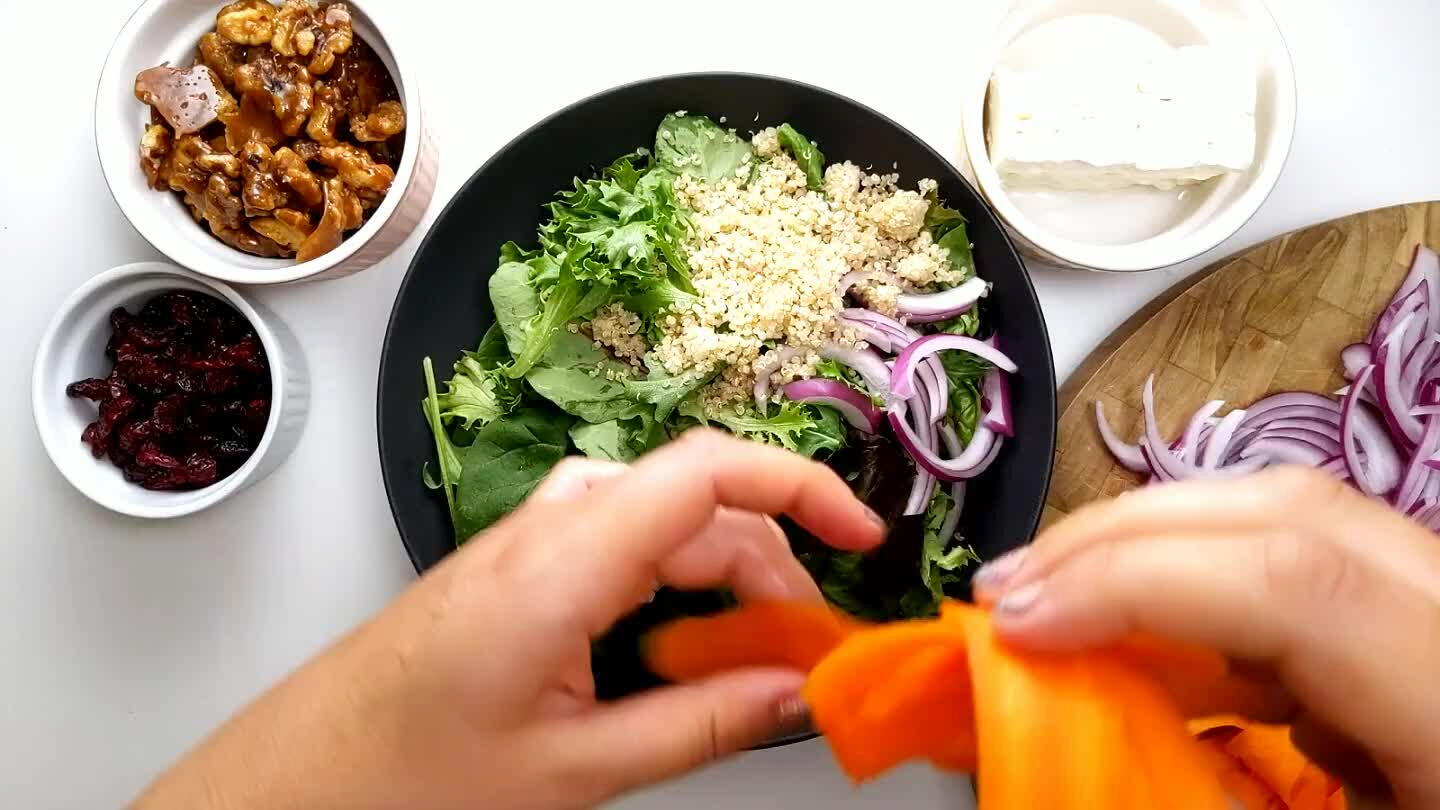 Arrange the carrot ribbons on top of the salad.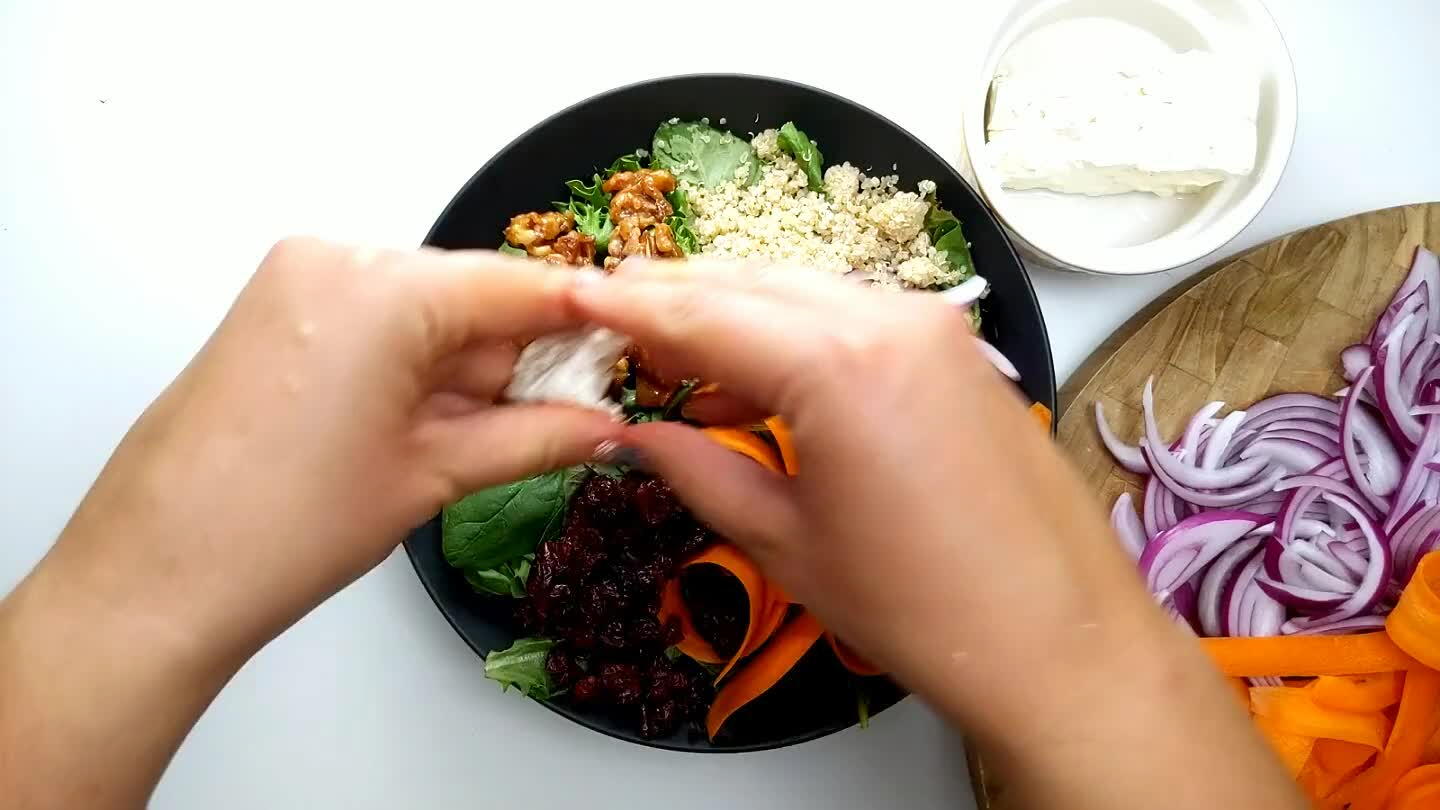 Crumble the feta cheese to add to the salad.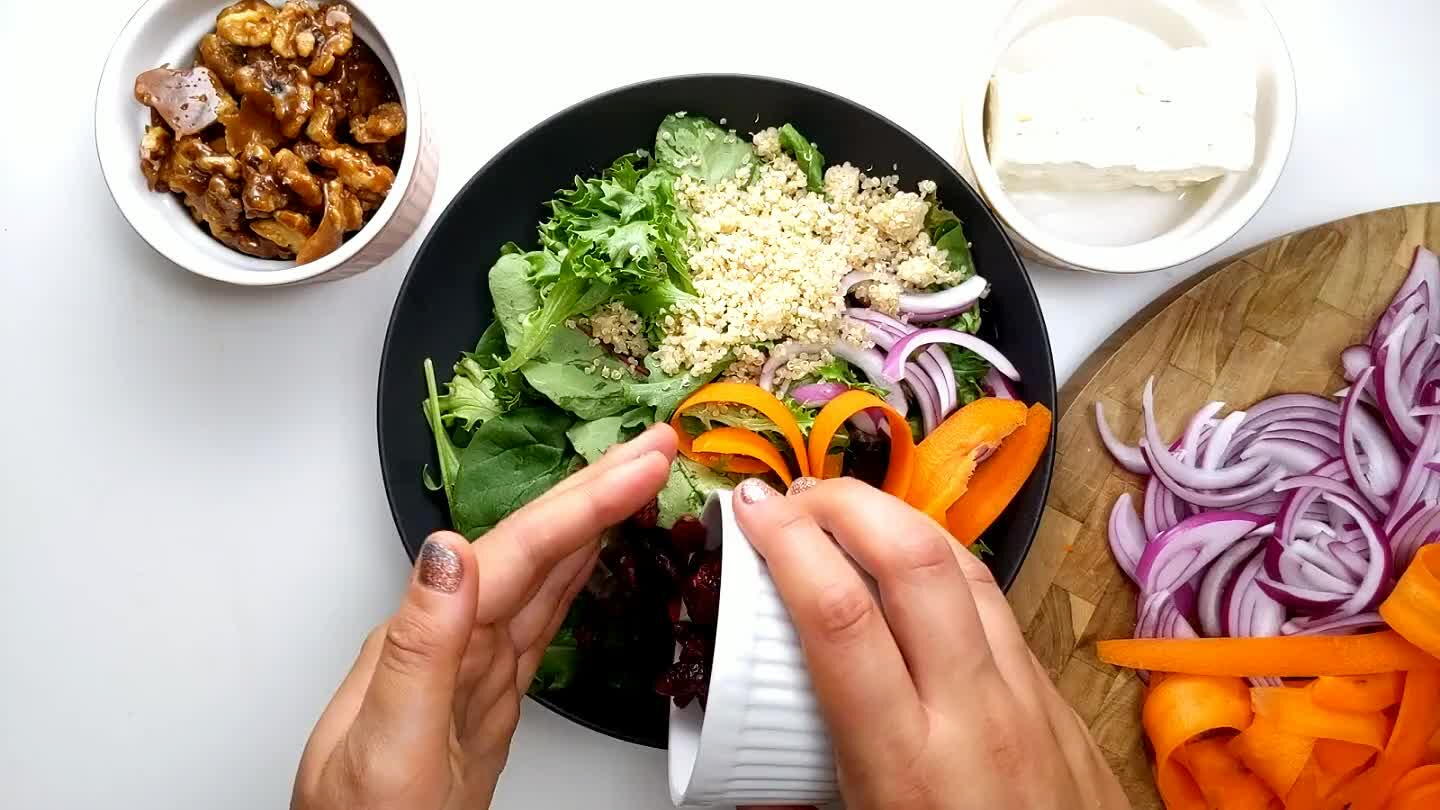 Top with the dried cranberries.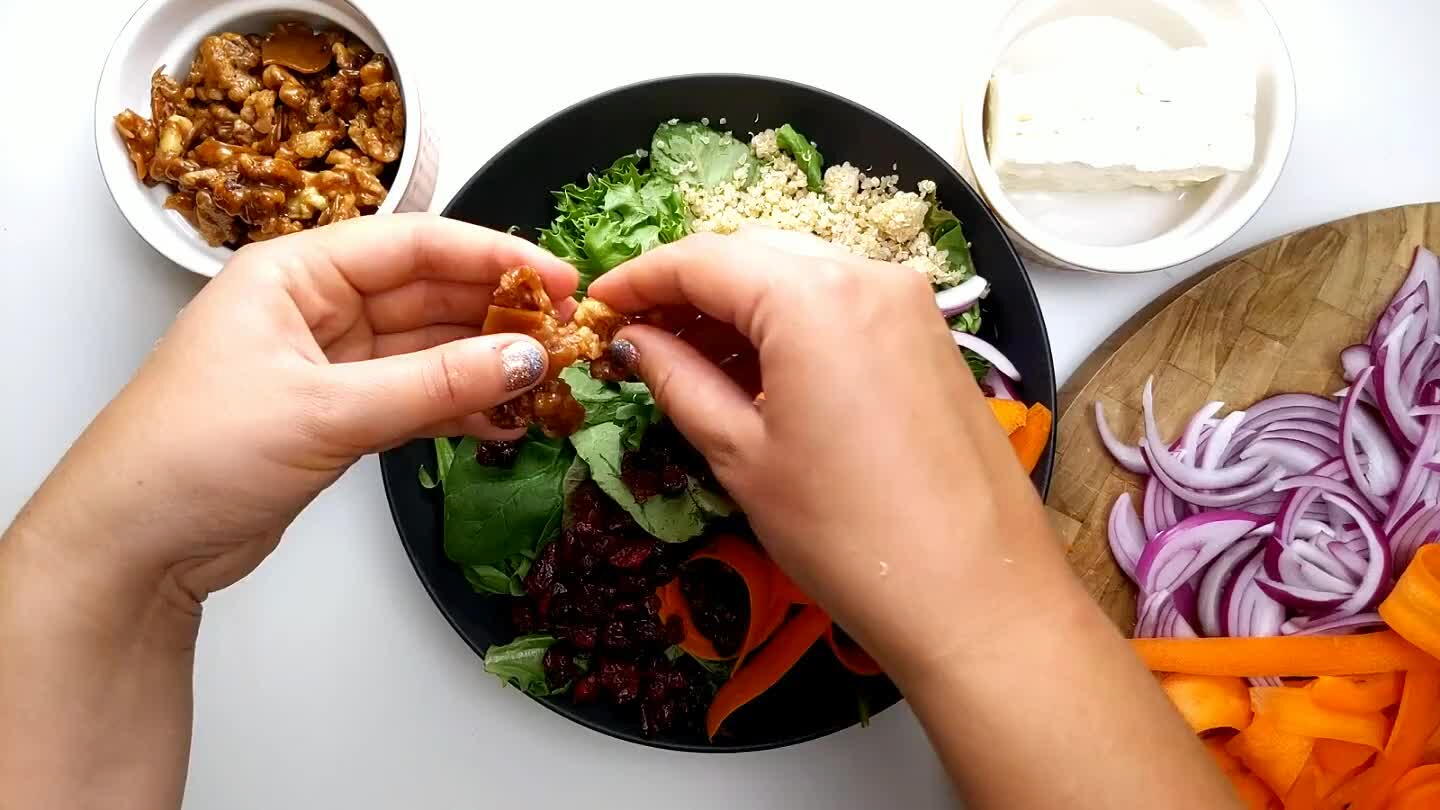 Finally, add the candied walnuts. Toss with the dressing or leave it off to add individually.
Comments