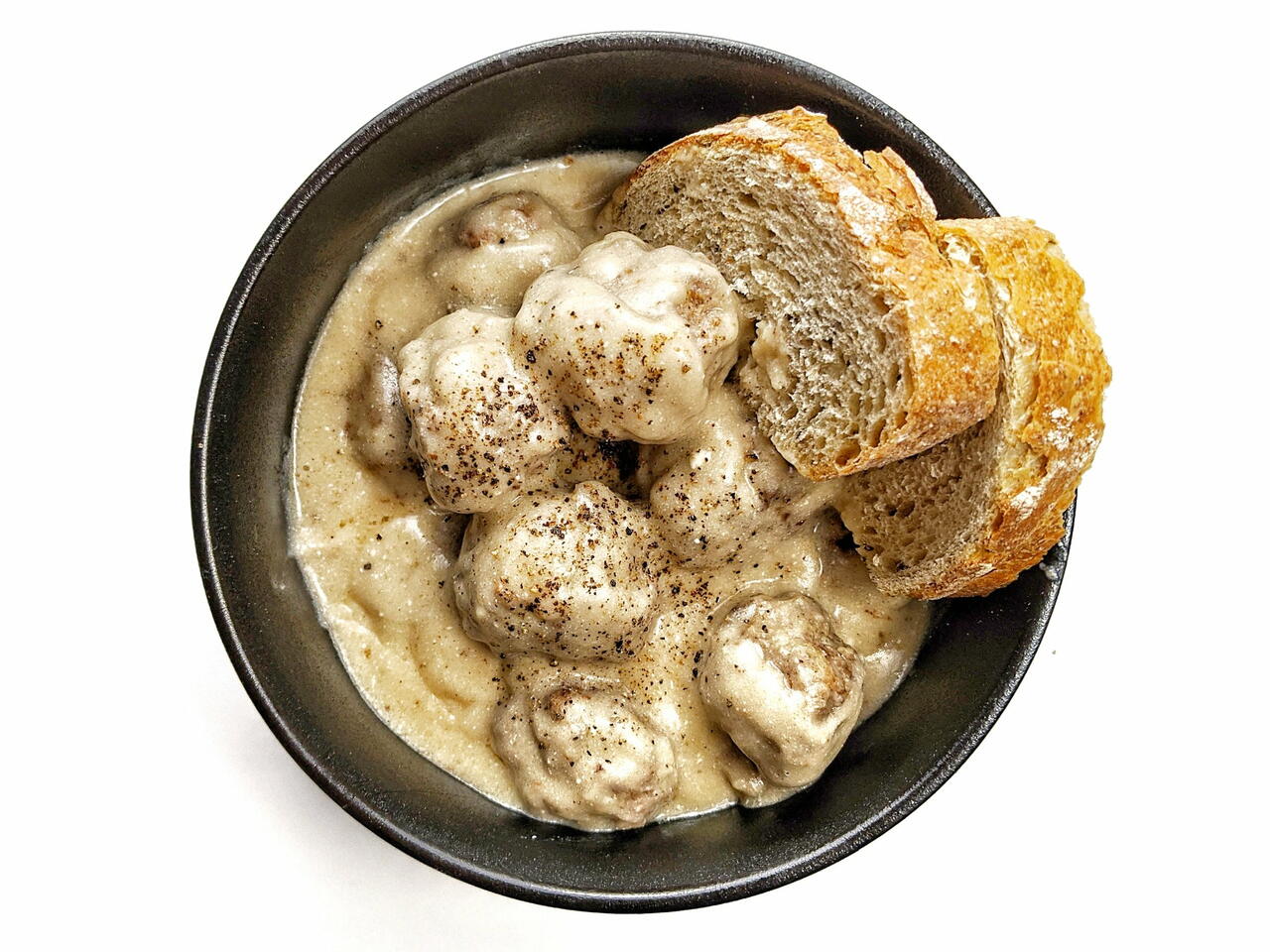 Recipe video made by Ryan
Published on 01/06/2020, viewed by 2015 , 1 Comments
8 portions
25m
Comfort food. Serve with a loaf of crusty sourdough or egg noodles. Nice on a cold evening.
What you will need
1/2 cup Panko
2 Eggs
1/4 tsp Nutmeg
1/4 tsp Allspice
Black Pepper
2 Tbsp Olive Oil
2 tsp Salt
1 lb Ground Pork
1 lb Ground Beef
1/4 cup Unsalted Butter
1/2 cup AP Flour
4 cups Beef Broth
8 oz. Sour Cream
1 loaf French Bread, optional
(Nutritional facts 251 calories, 16.45 g fat, 7.56 g carbohydrates, 18.1 g protein, 213 mg cholesterol, 457 mg sodium)
How to cook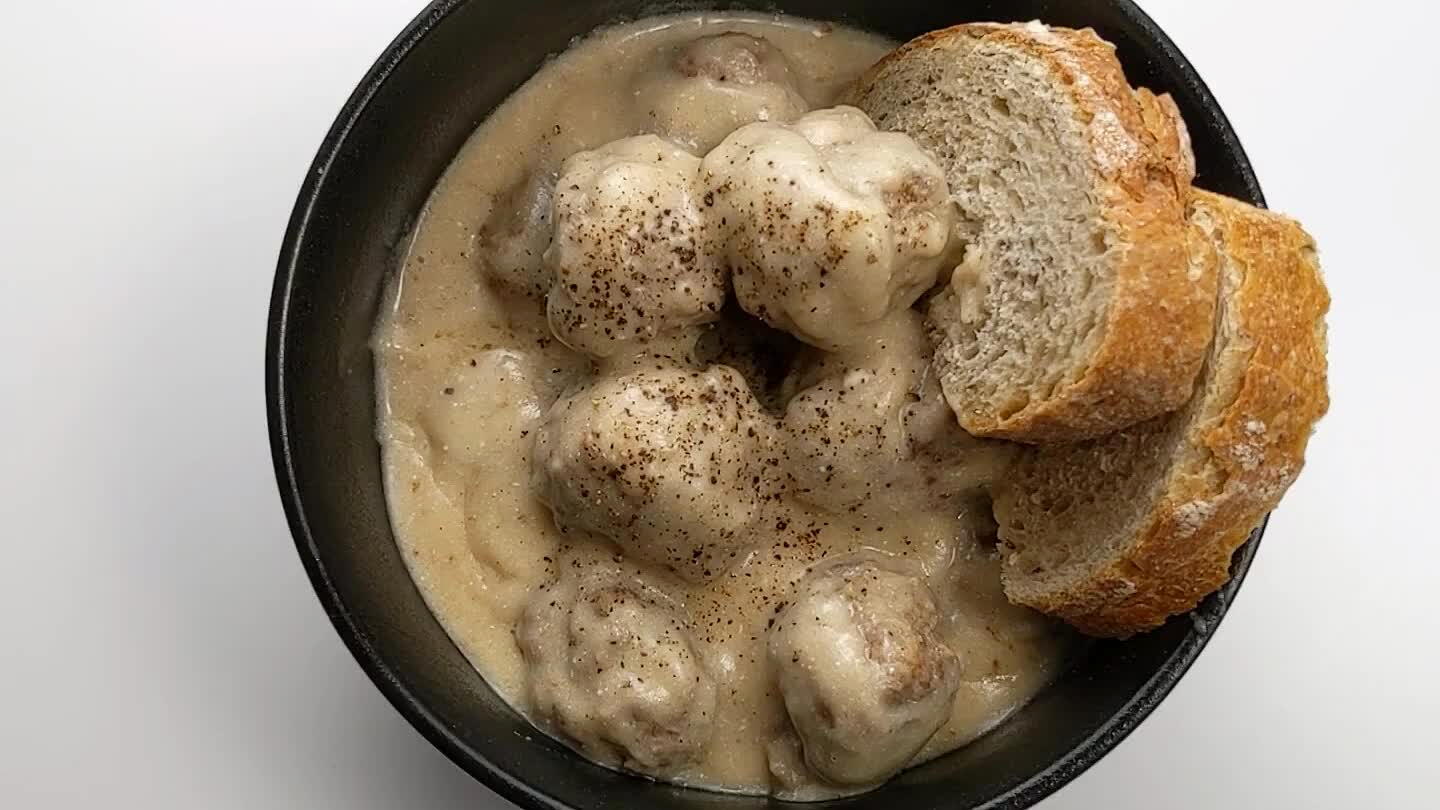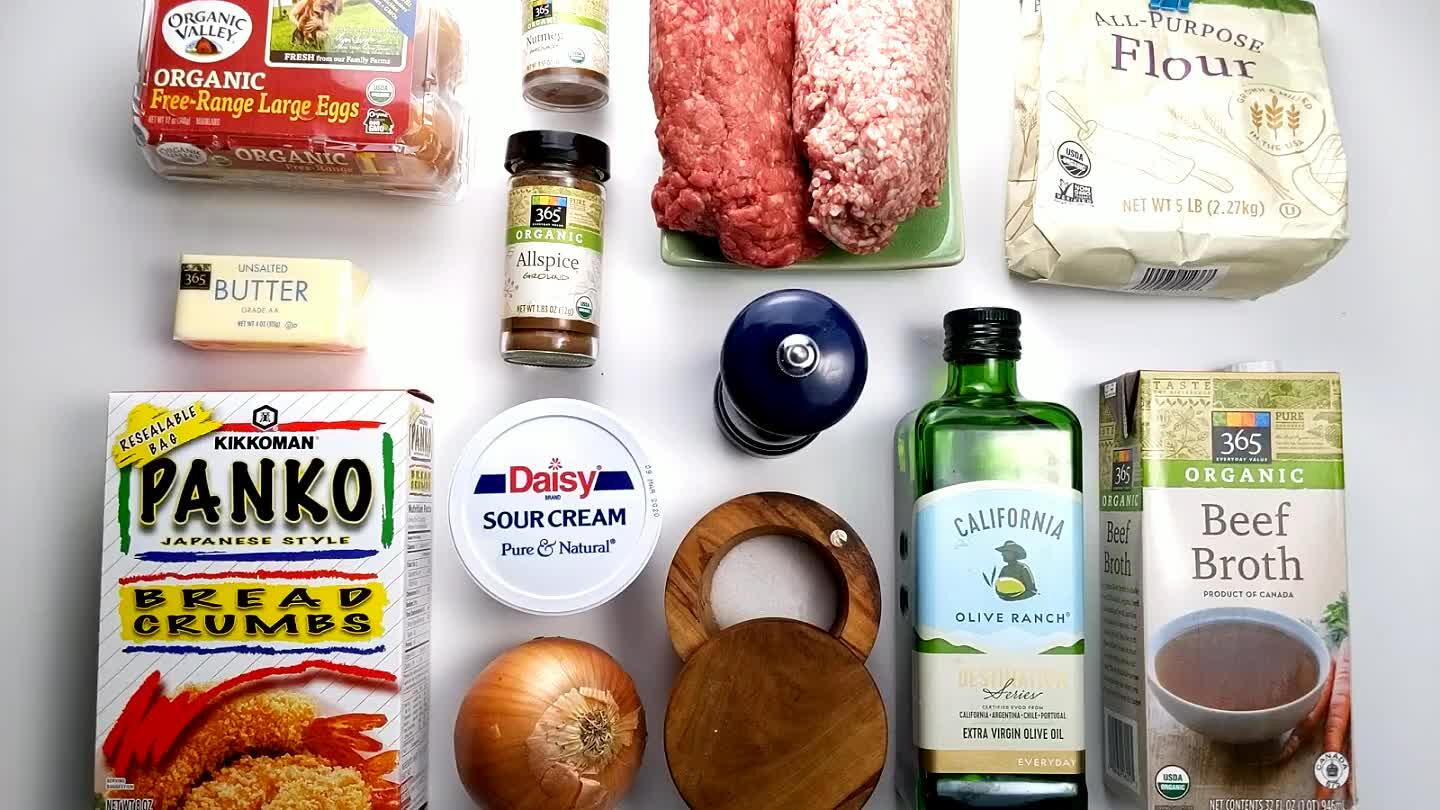 Gather ingredients.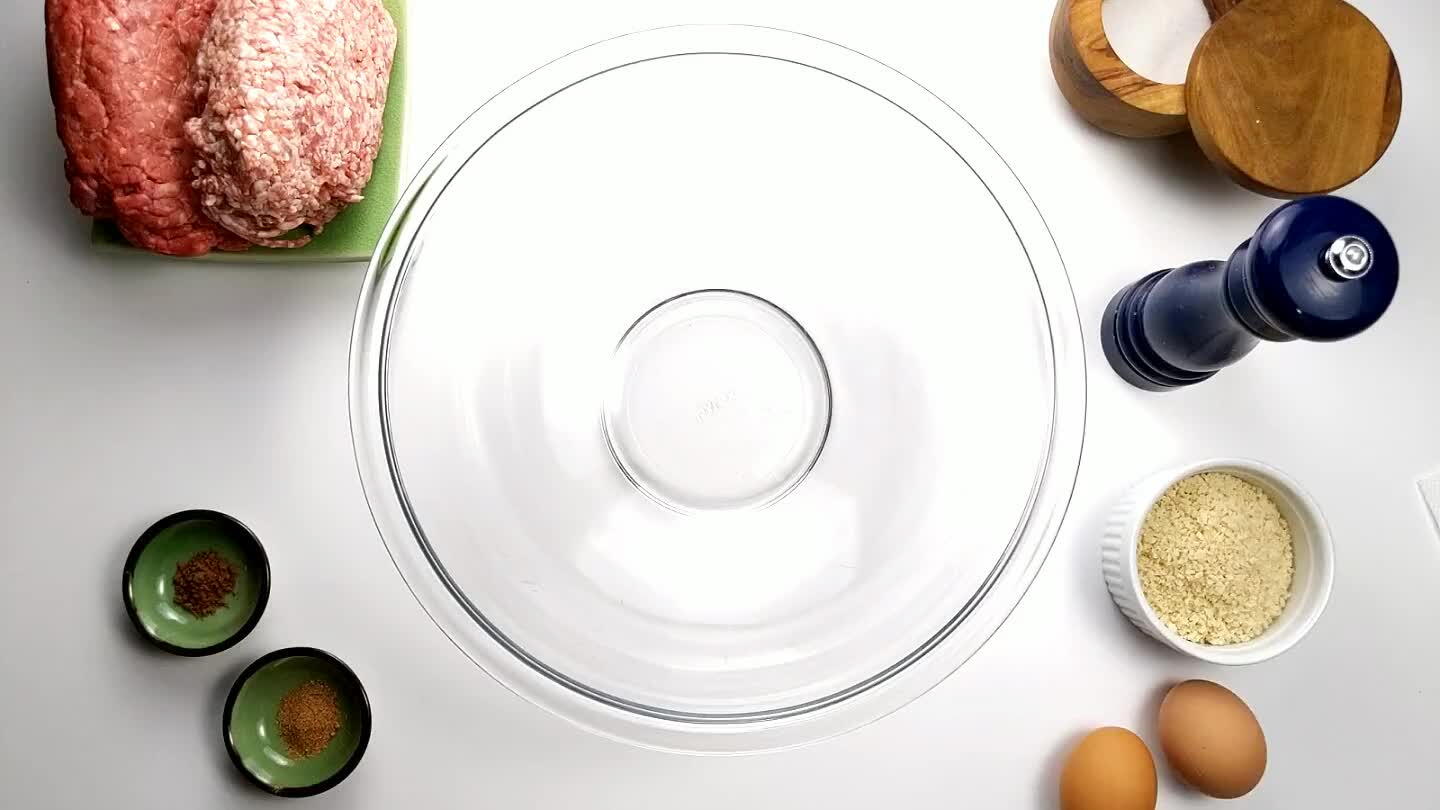 Place the panko in a mixing bowl.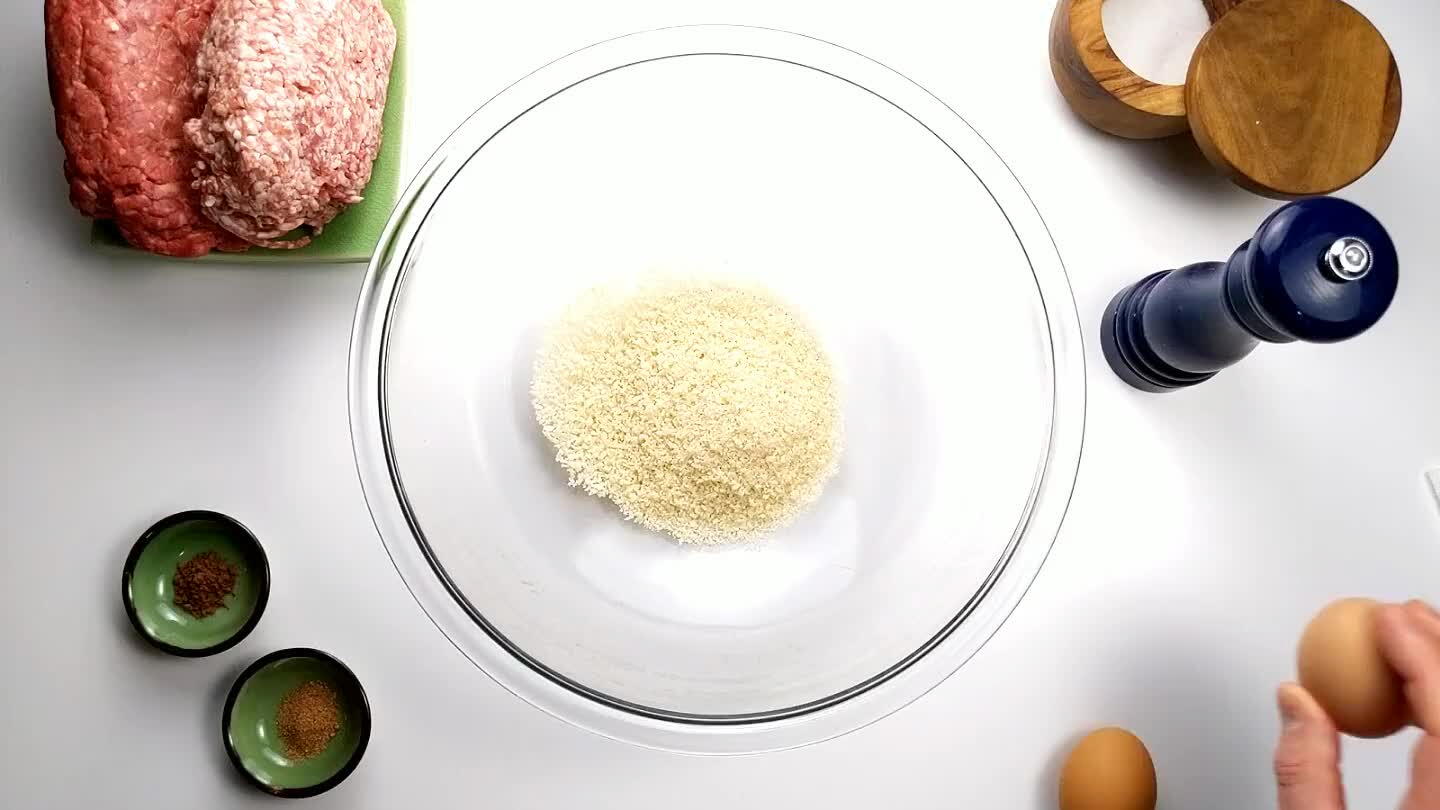 Add the eggs.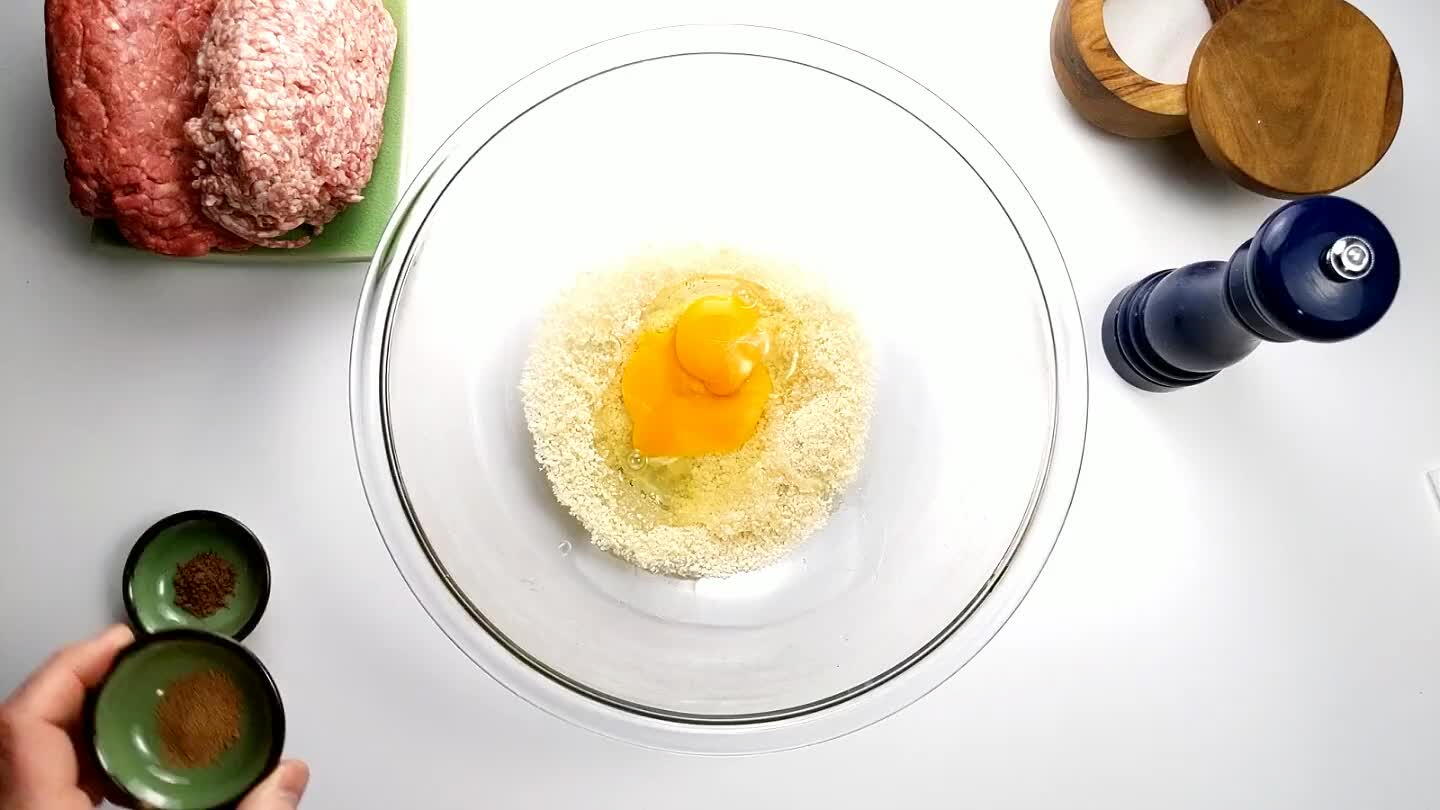 Add nutmeg.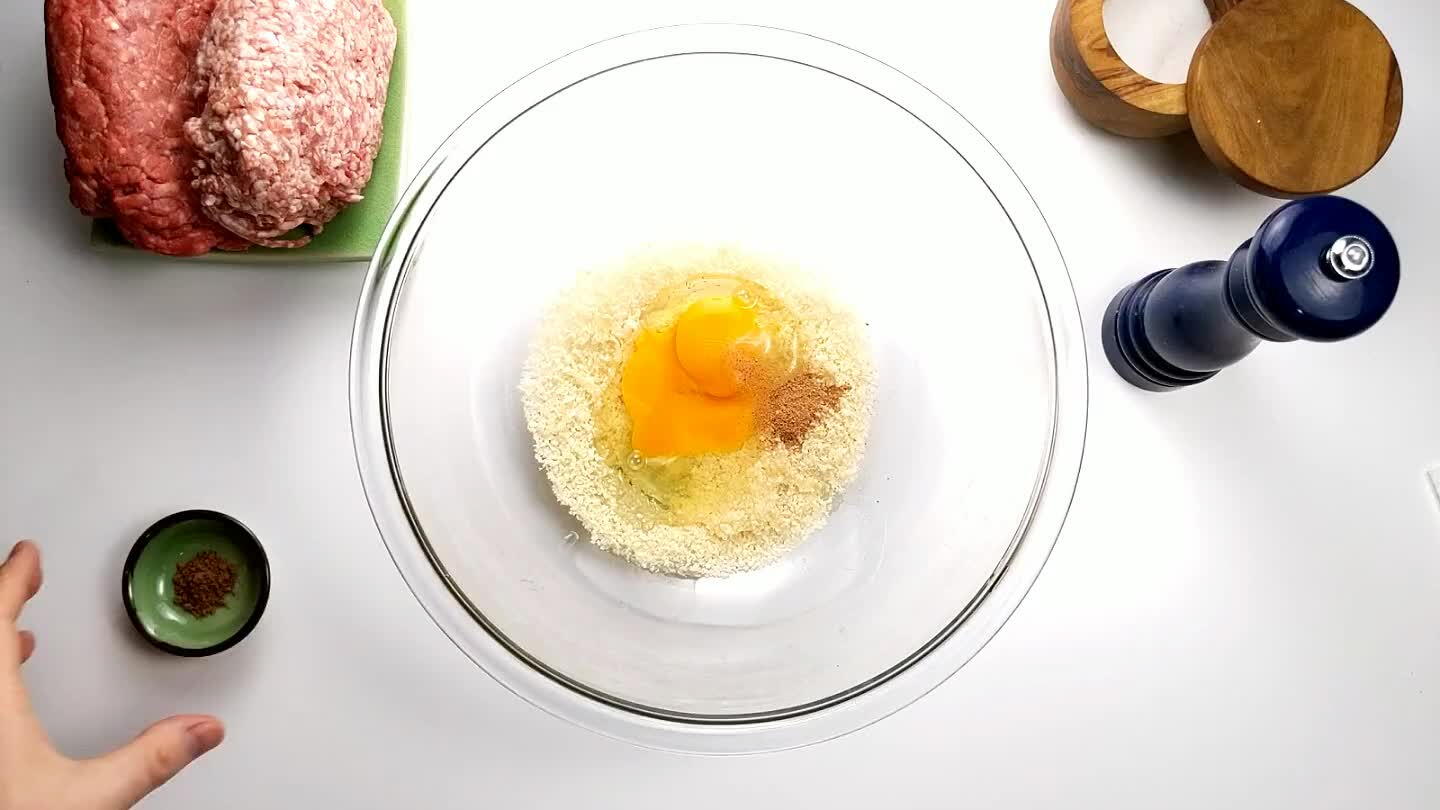 Add the allspice
Add a few turns of freshly ground black pepper.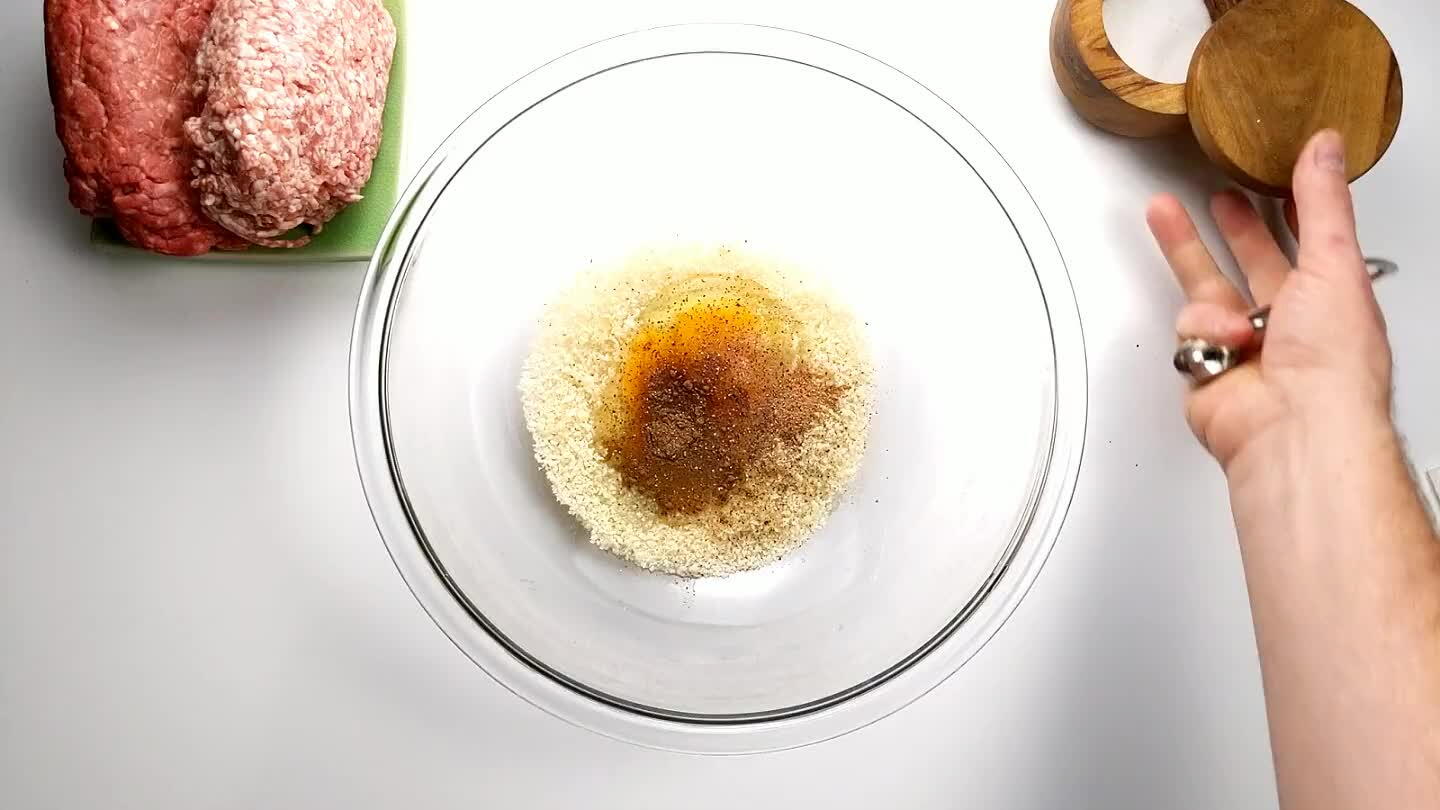 Add the salt.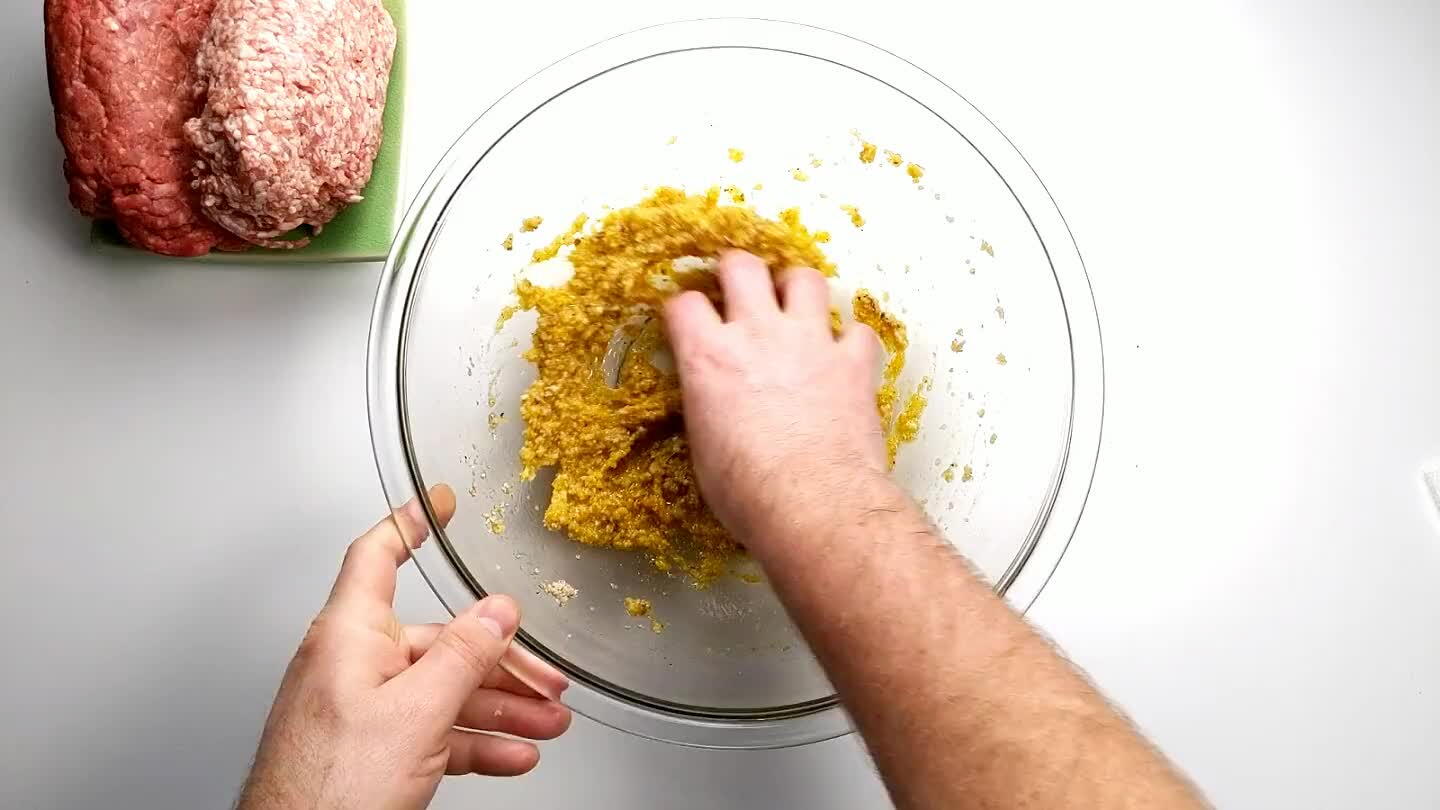 Add both the ground beef and the ground pork. Mix well. It's messy, but ultimately easiest to mix by hand.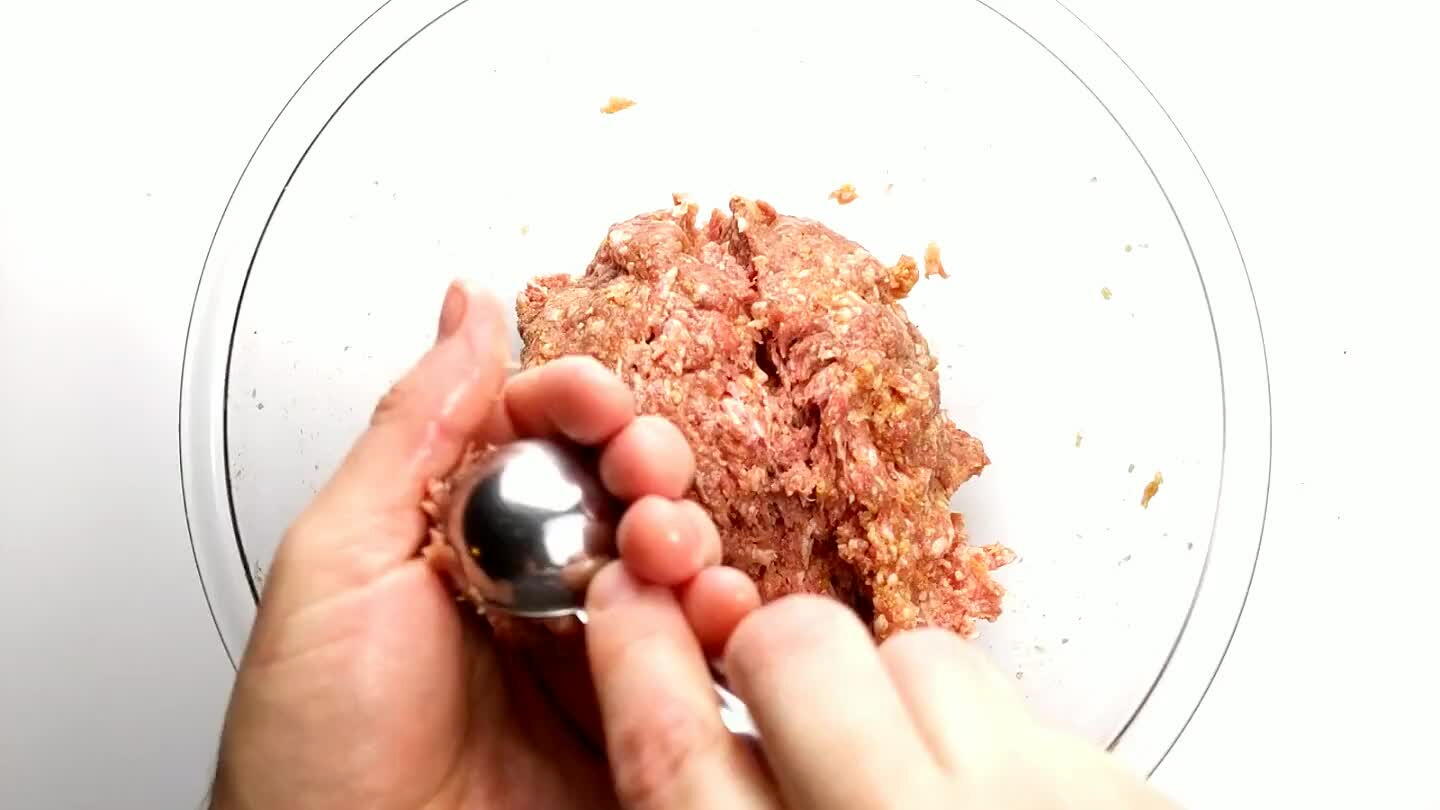 Portion meatballs. A heaping tablespoon makes for a great size. Roll each portion into a smooth ball.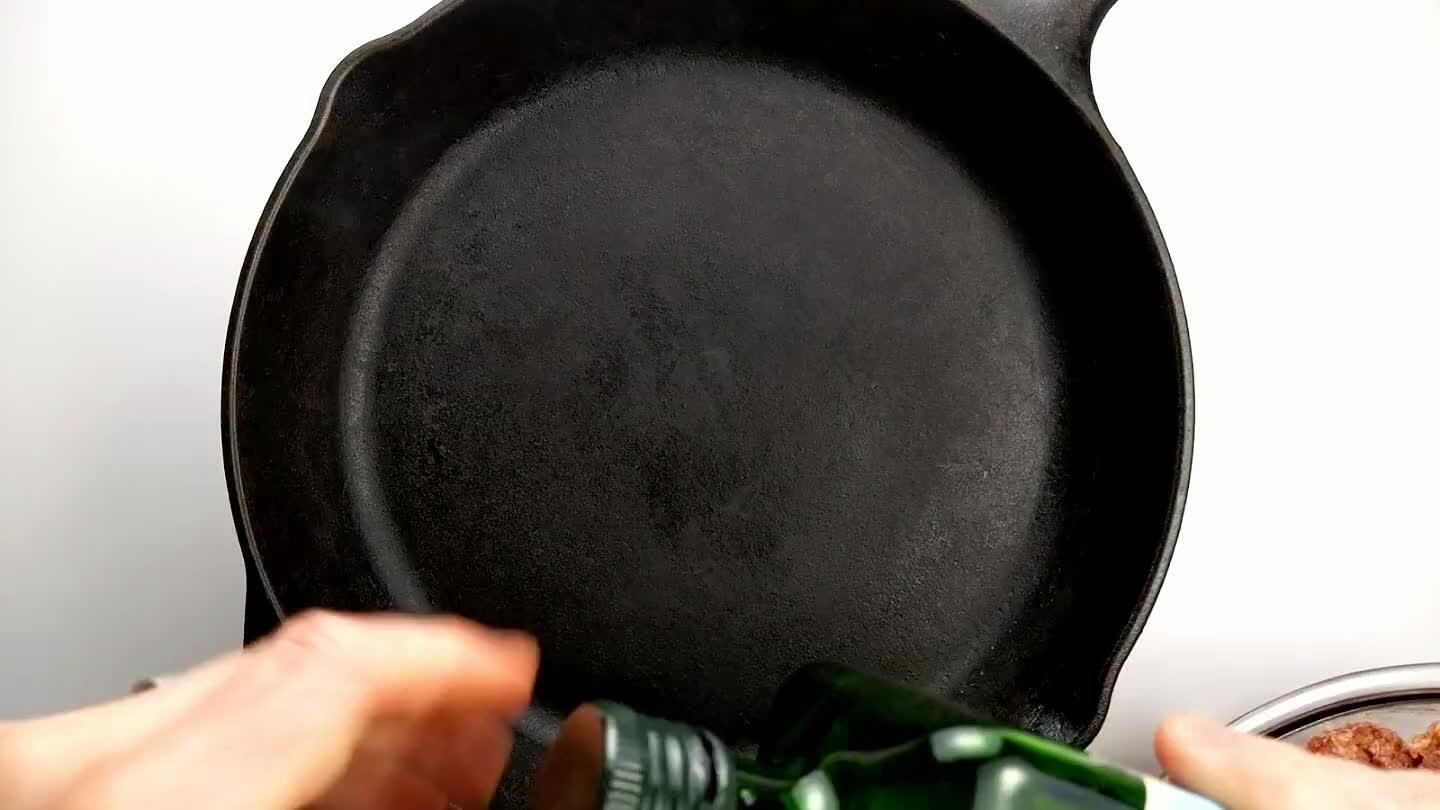 Pour some olive oil into a heavy skillet over high heat.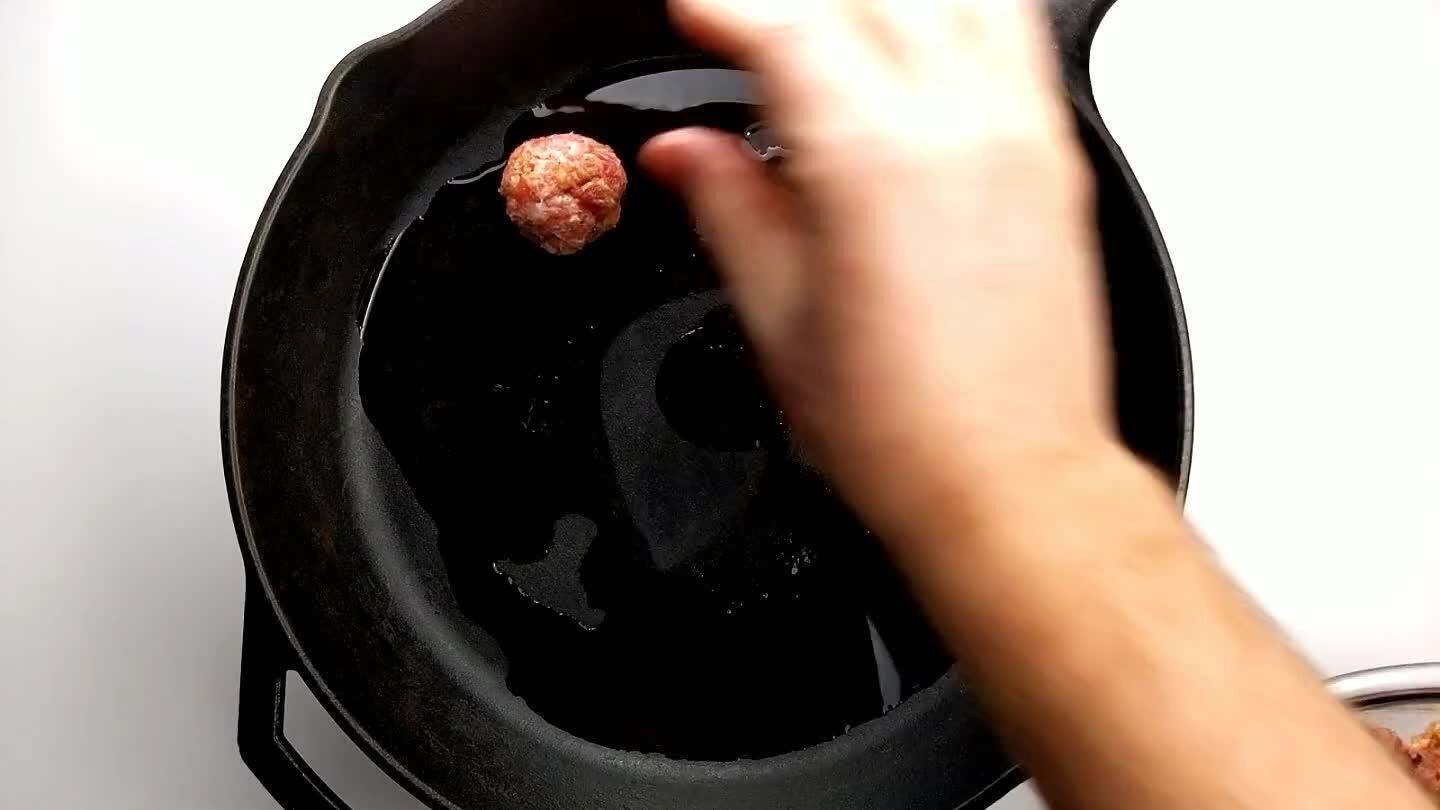 Once the oil is hot enough to sizzle when a meatball touches the pan, you can begin adding the meatballs. Cook each meatball until crusty and caramelized on one side.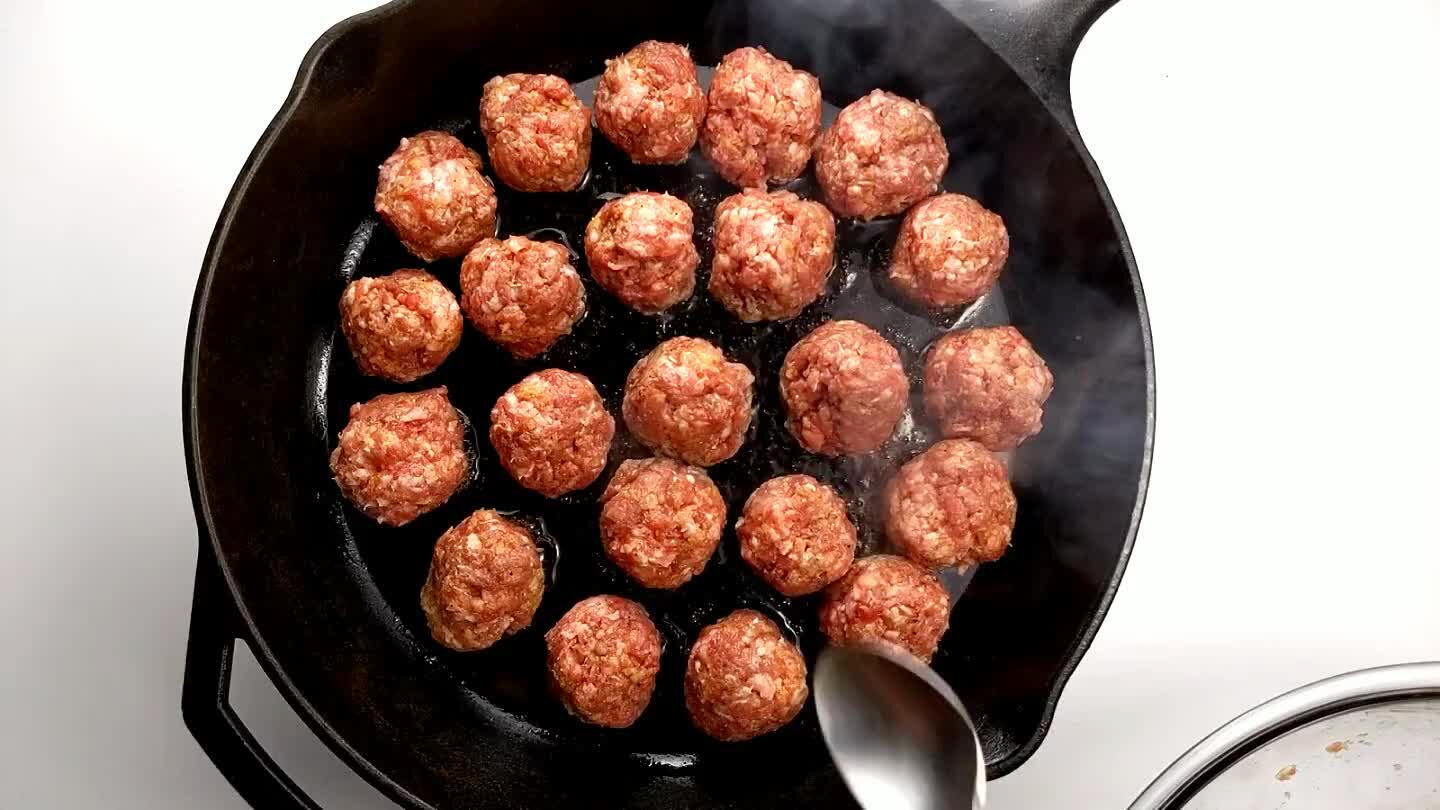 Flip over the meatballs as they brown. Cook until browned on two opposite sides, transferring them to a bowl as they finish. Add the remaining uncooked meatballs to the pan as the cooked meatballs are removed.
Once all of the meatballs are seared, melt the butter in the hot pan. Reduce heat to medium.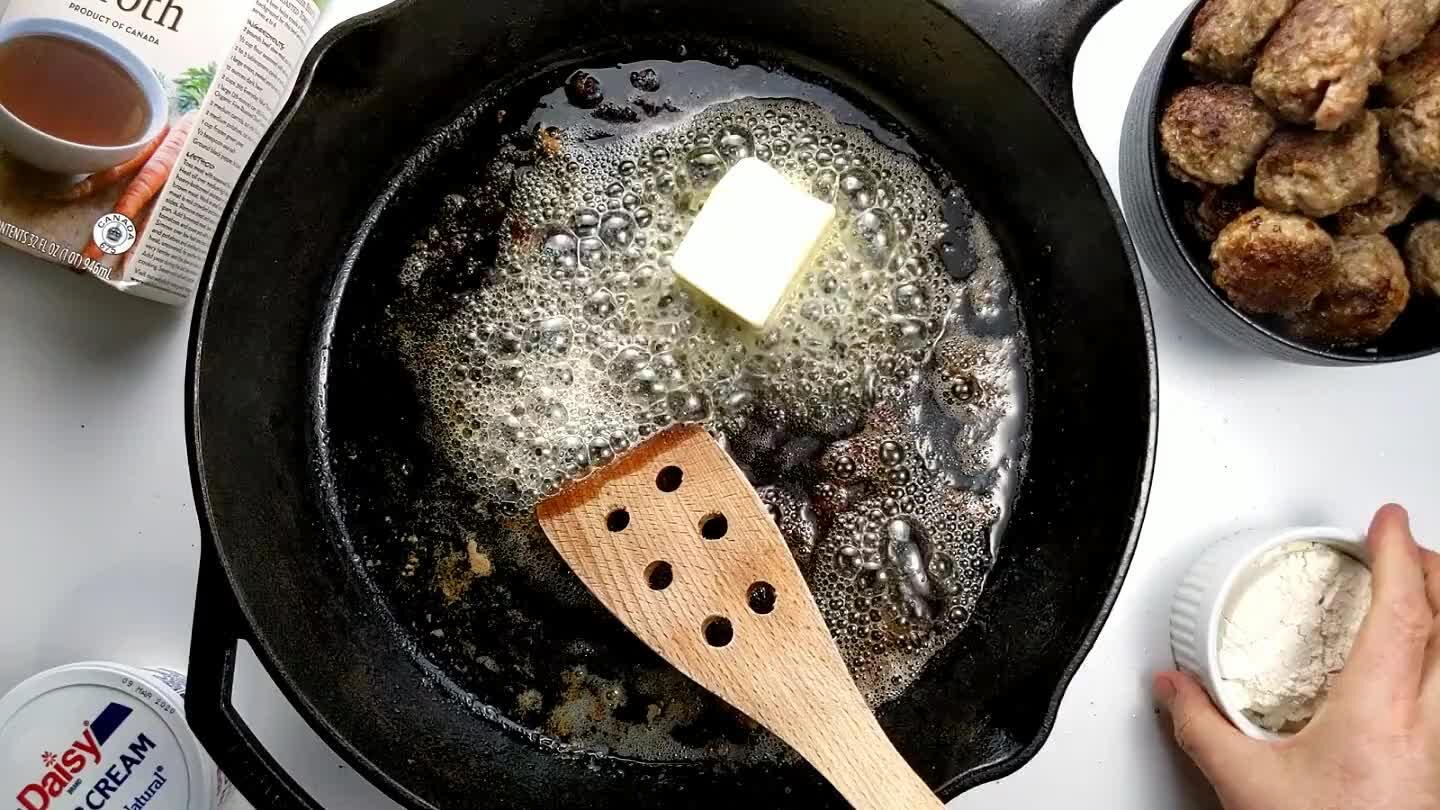 Stir in the flour.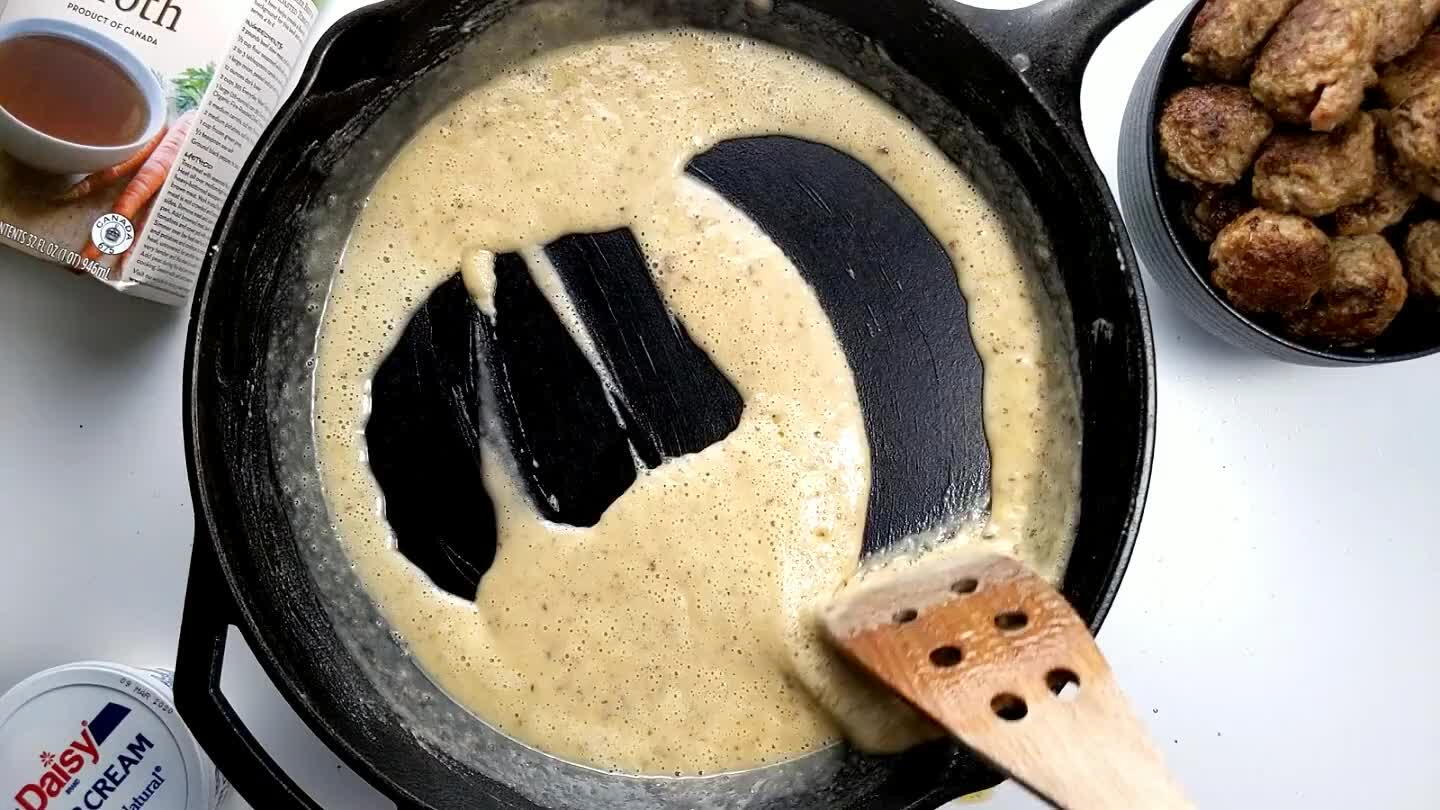 Cook over medium heat, stirring frequently, until you start to see streaks of red scraping from the bottom of the pan. This red is a good indication that you've toasted the flour enough to eliminate any unpleasant flavors that raw flour can impart.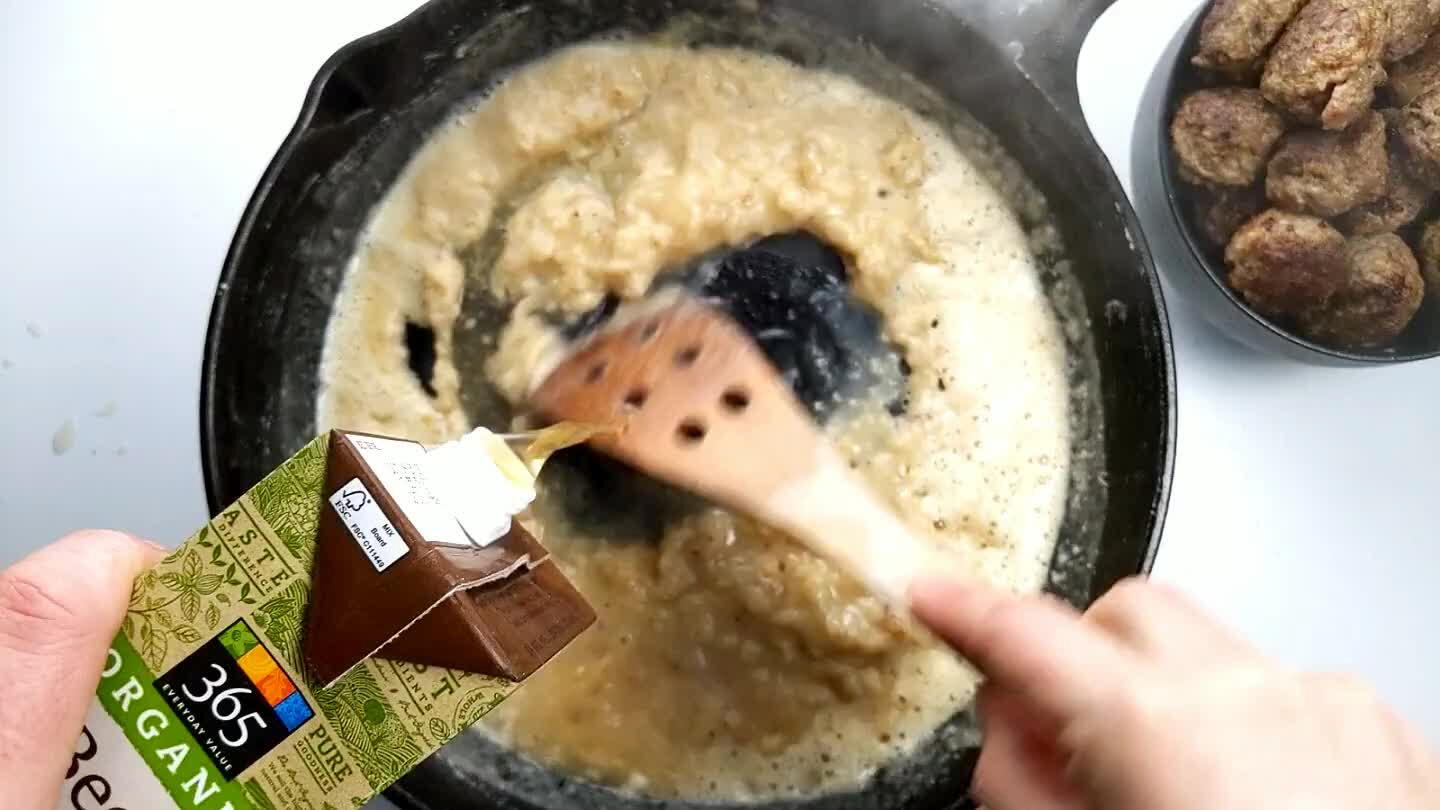 Add the beef broth, a little at a time, stirring constantly to avoid clumping.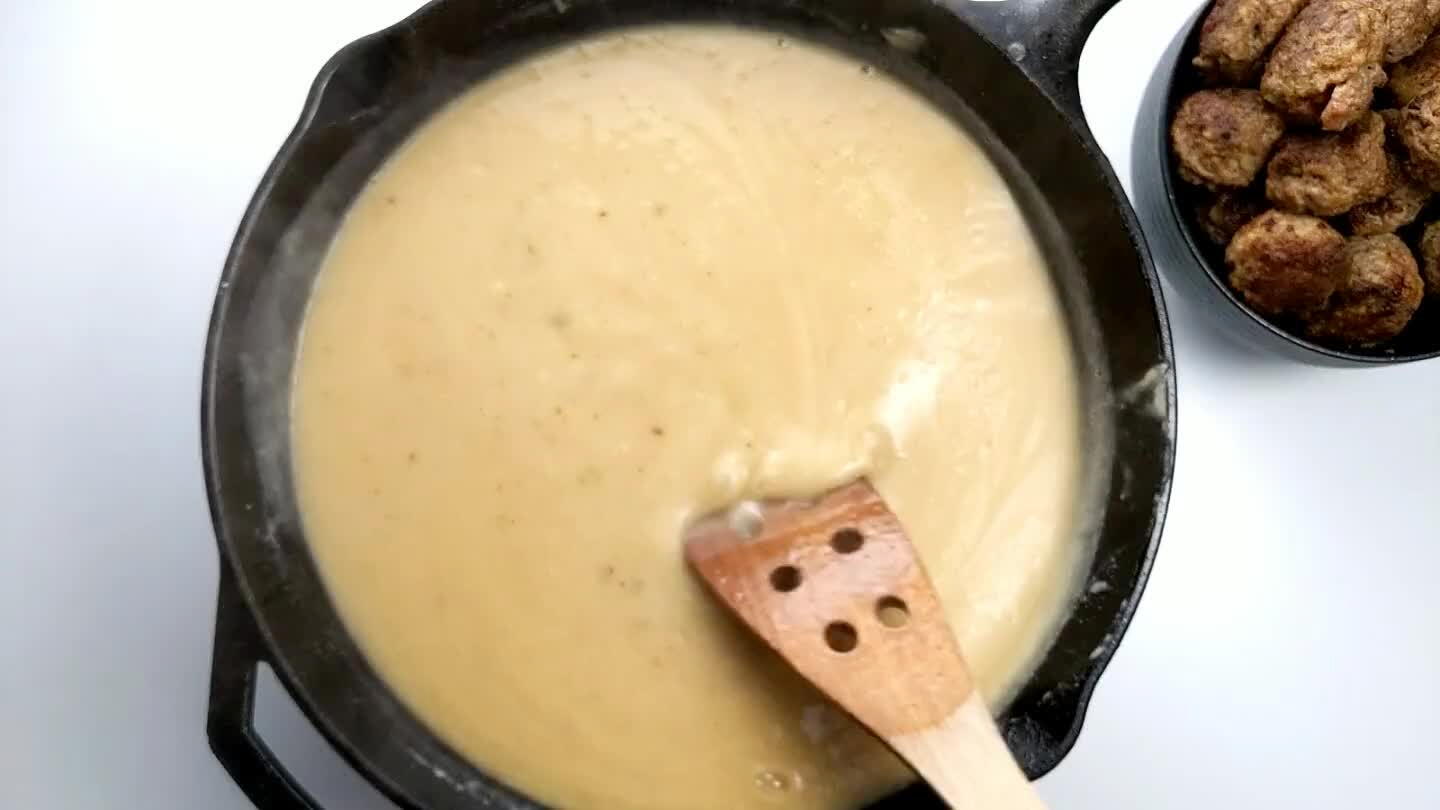 Stir in the sour cream.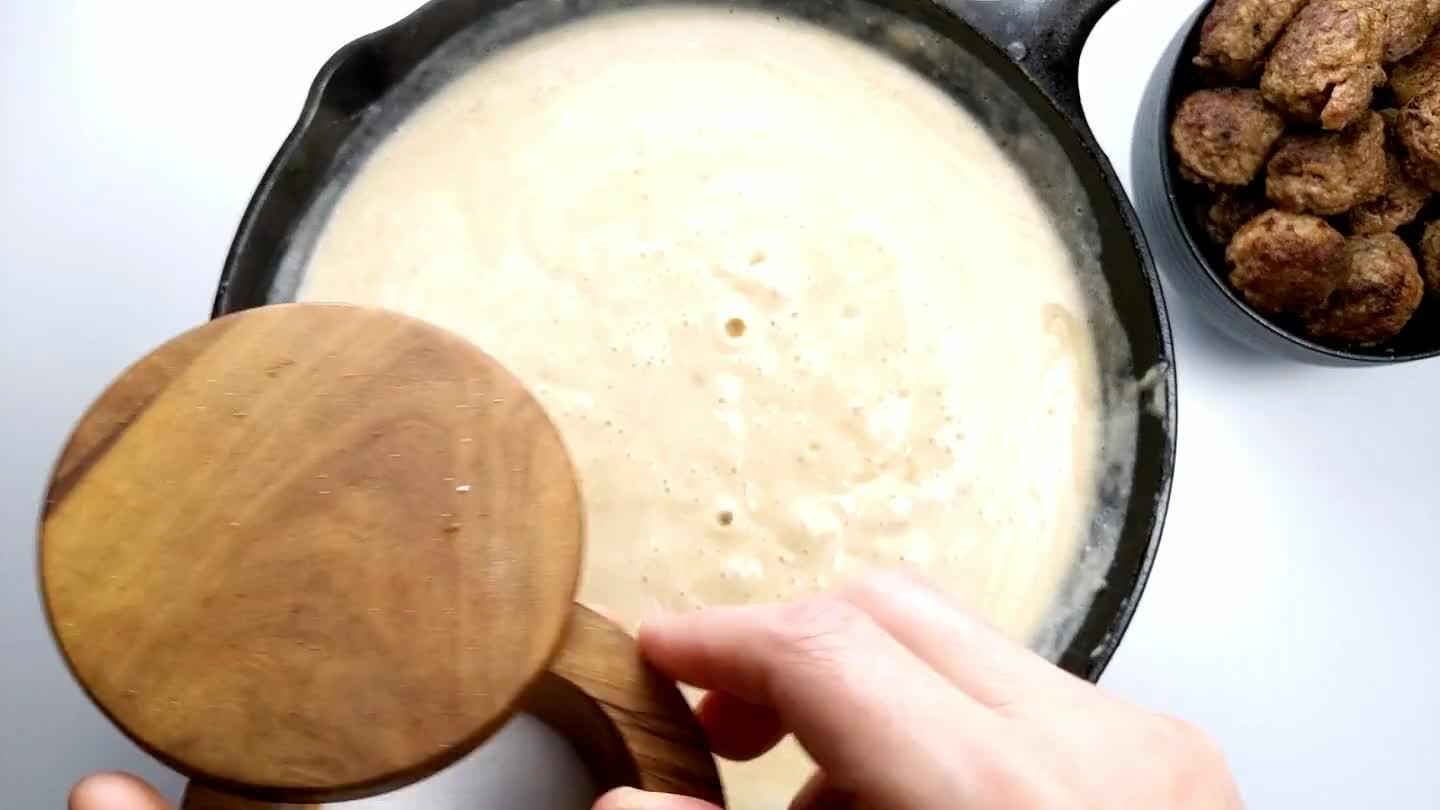 Season as needed with salt and pepper.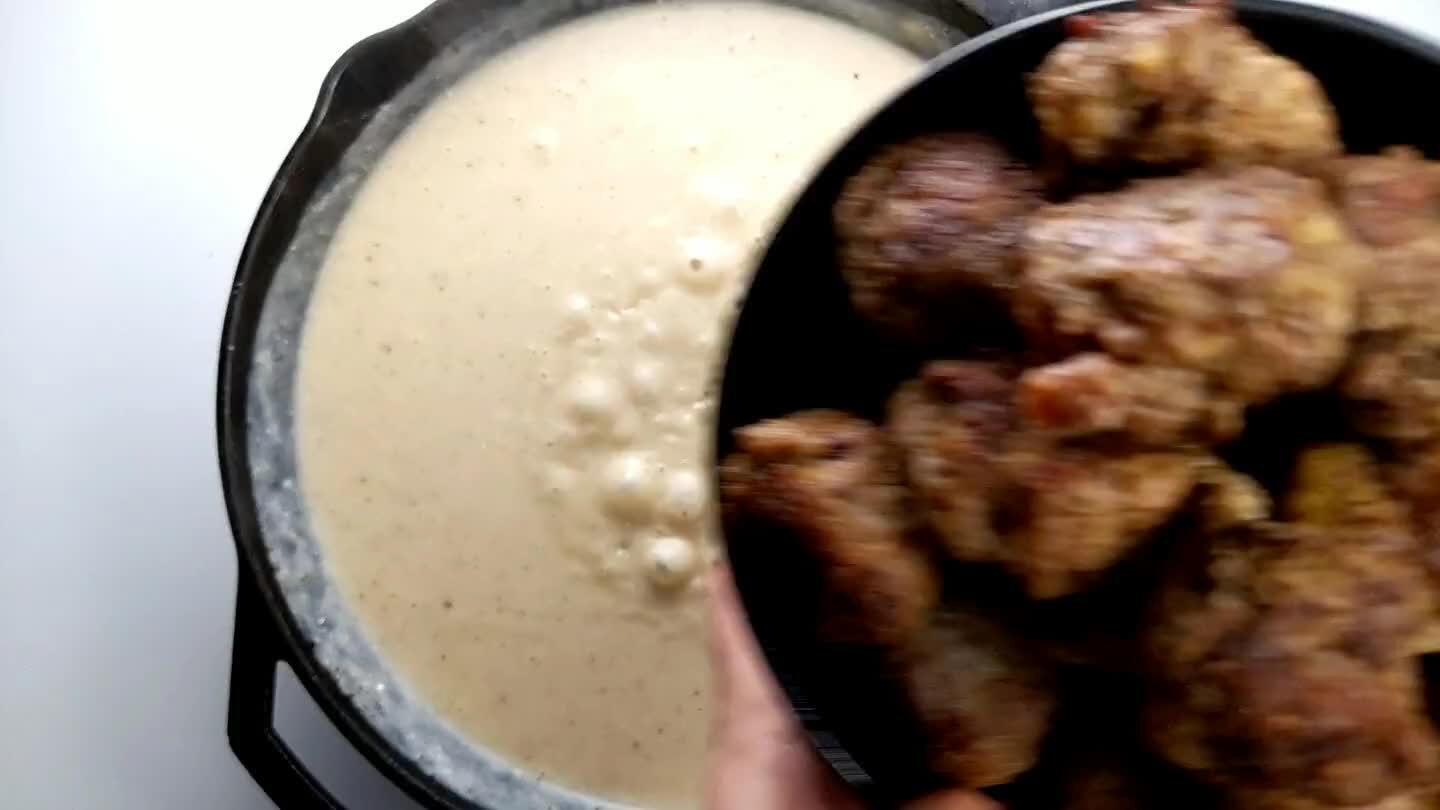 Add the meatballs back into the pan.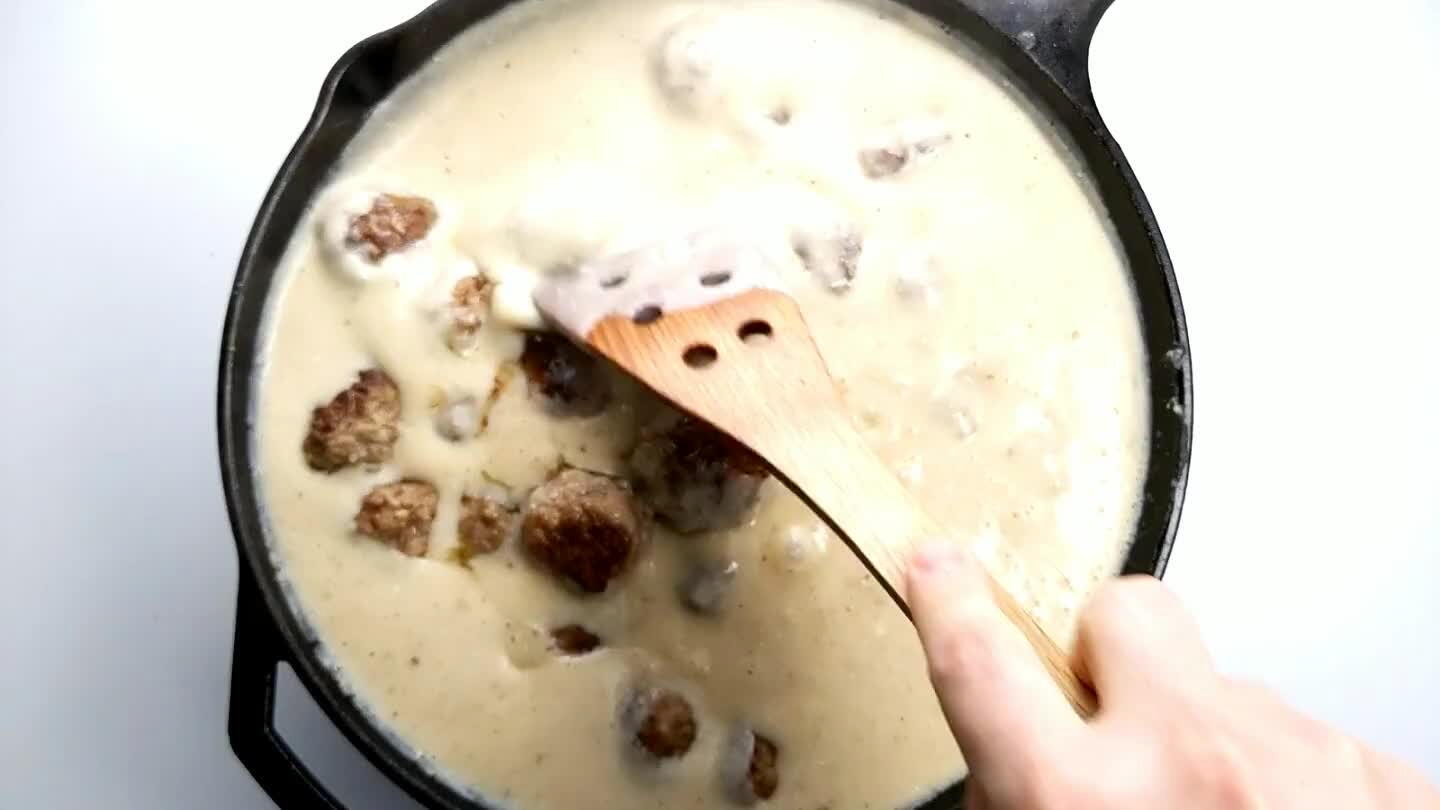 Simmer for 10-15 minutes. Break opened a meatball to make sure the pink is cooked out. Or you can use a meat thermometer to make sure the internal temperature is above 160°F. Serve with a crust sourdough.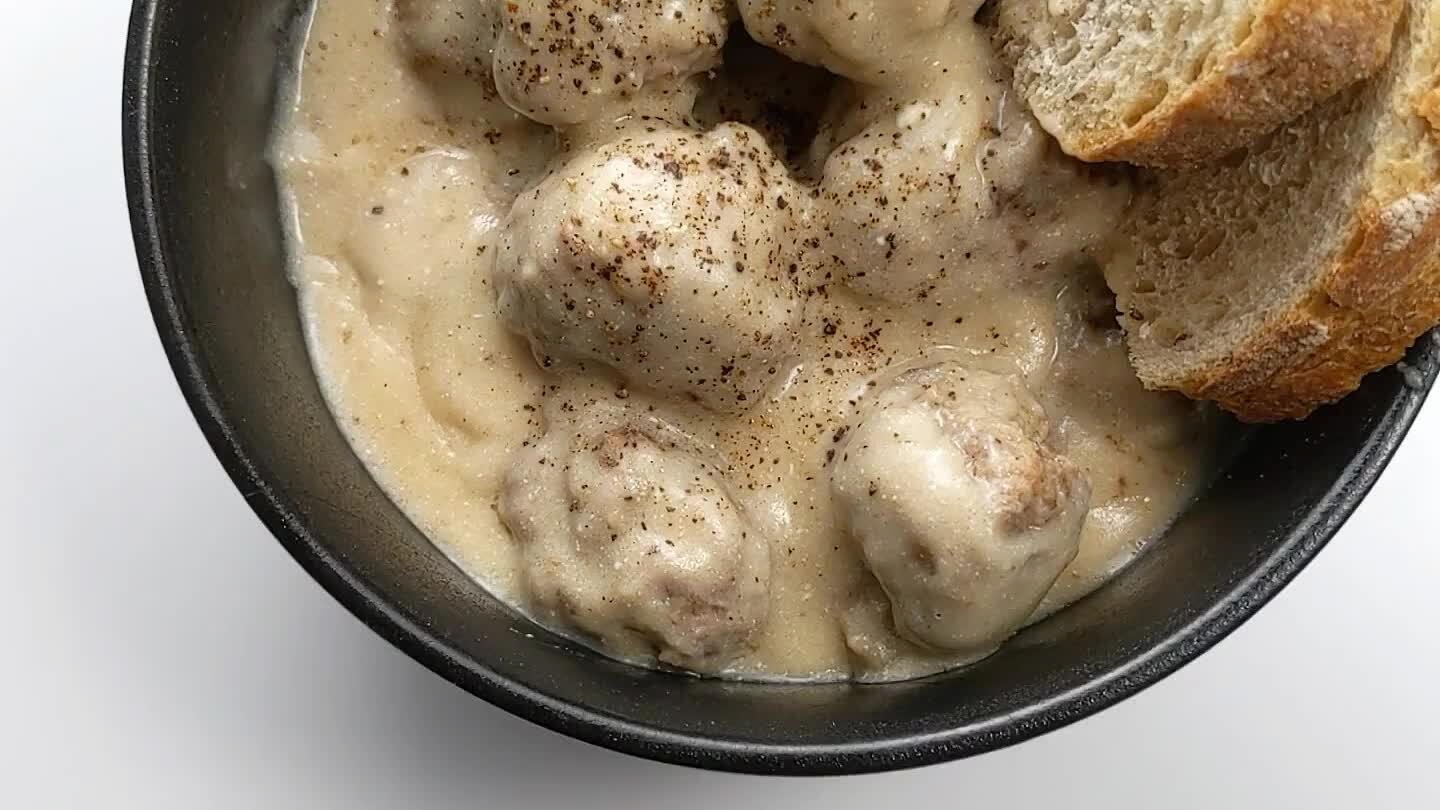 Comments