9 portions
140m
Put a little twist on the classic Millionaire Bars with the addition of tahini in the butterscotch and sesame seed shortbread crust! Based on a recipe from Bon Appetit, you may eat this dessert a little faster than you'd like!
What you will need
SHORTBREAD
Nonstick cooking oil spray
¾ cup Powdered Sugar
1 cup AP Flour
⅓ cup Seasame Seeds
1/2 tsp Salt
1/2 cup Unsalted Butter
2 large Egg Yolks
BUTTERSCOTCH
1¼ cups Light Brown Sugar
1/2 cup Unsalted Butter
1 tsp Salt
¾ cup Heavy Cream
1 tsp Vanilla Extract
½ cup Tahini
TOPPING
10 oz Dark Chocolate Chips
1/2 tsp Sesame Seeds
(Nutritional facts 407 calories, 30.81 g fat, 29.01 g carbohydrates, 5.53 g protein, 134 mg cholesterol, 401 mg sodium)
How to cook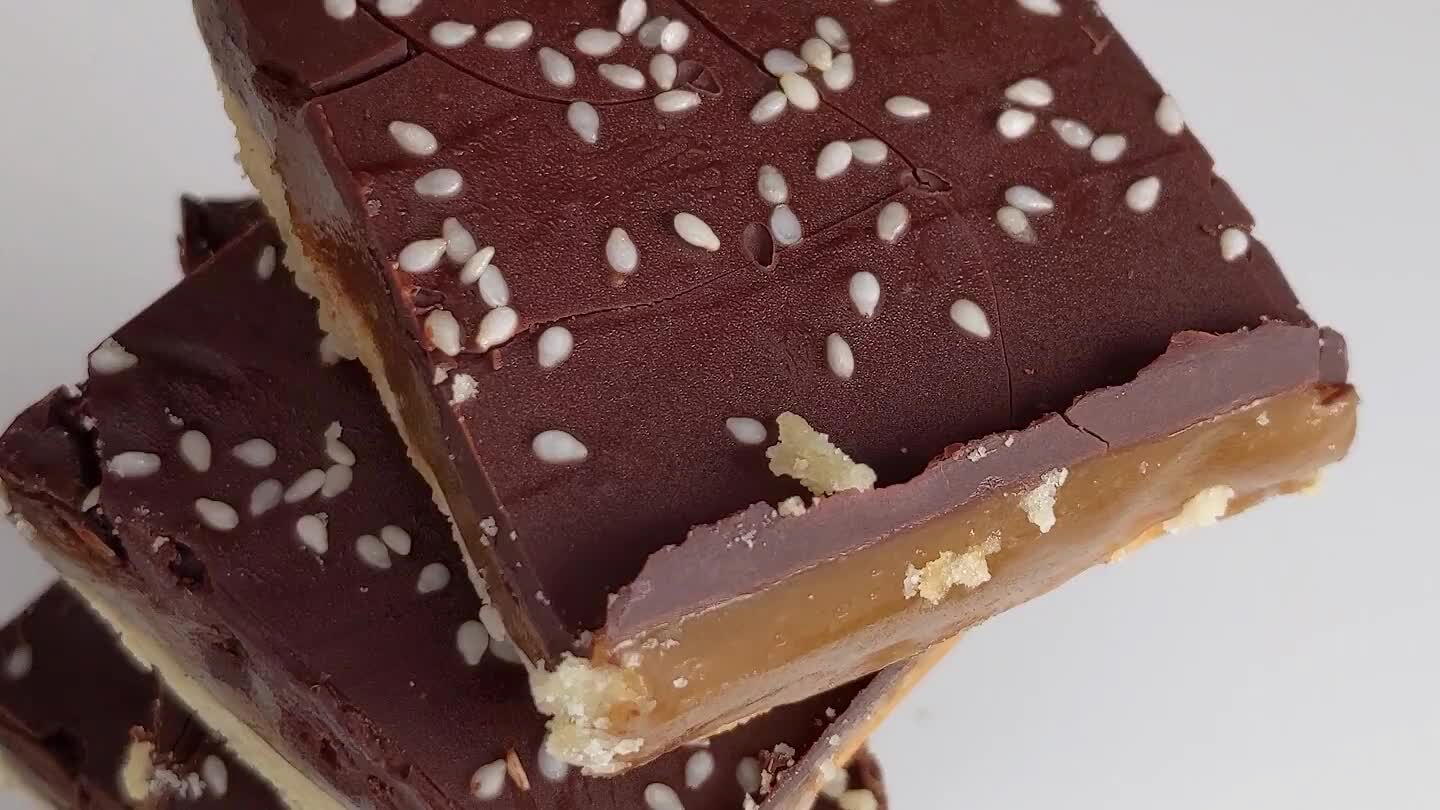 Gather all ingredients.
Portion all ingredients.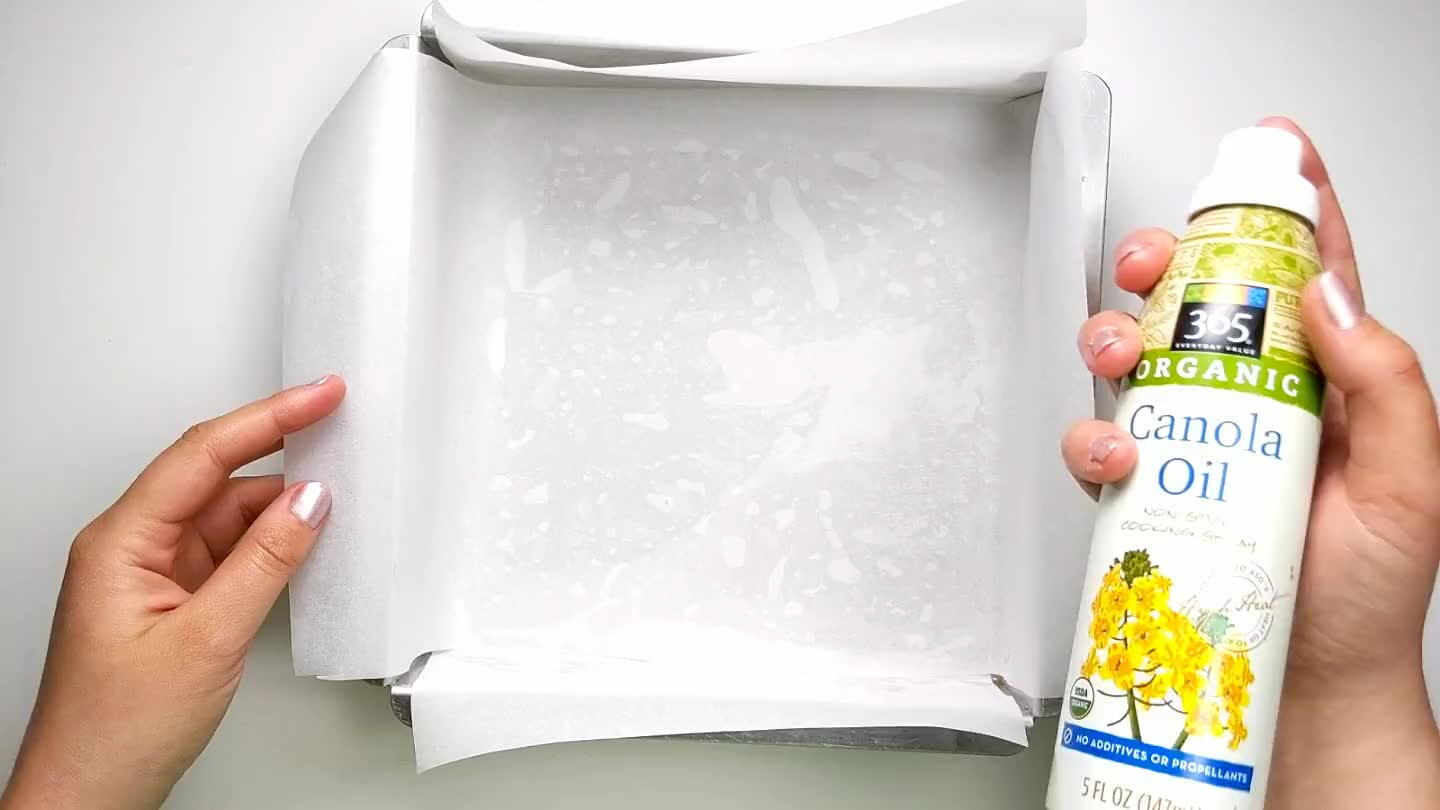 Lay two pieces of parchment in an 8x8 or 9x9 square baking dish so that the edges are covered and then spray lightly with canola oil.
Add flour, powdered sugar, and sesame seeds to a mixing bowl.
Cut the butter into cubes and work into the dry ingredients with your fingers. Pinch the butter and work it in until the pieces are pea sized or smaller.
Separate two eggs. Add the yolks to the dough and discard the whites. Mix the yolks into the dough until the dough can be pressed together and keep shape.
Press the shortbread dough into a flat layer inside the baking pan. Prick with a fork.
Bake shortbread for 25-30 minutes or until the edges are slightly browned.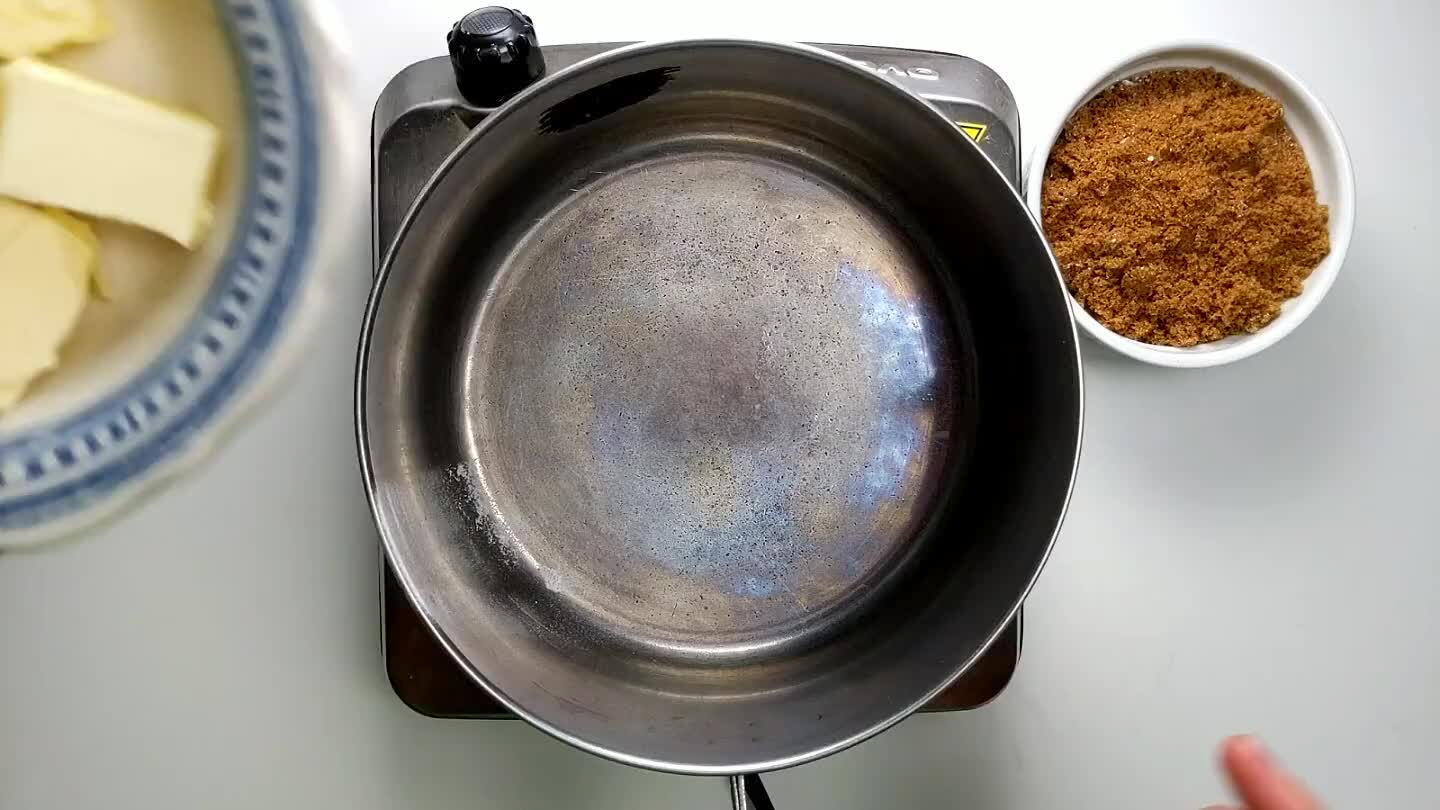 Melt butter and brown sugar in a saucepan. Whisk constantly until butter is melted and sugar is dissolved - about 3 minutes.
Whisk in the heavy cream and salt. Bring to a boil, whisking constantly, until bubbling slows down and butterscotch is thick enough to coat a spoon, about 5 minutes. Best to cook this a tad too long than leave it too runny.
Once off the heat, whisk the tahini and vanilla into the sauce until fully combined.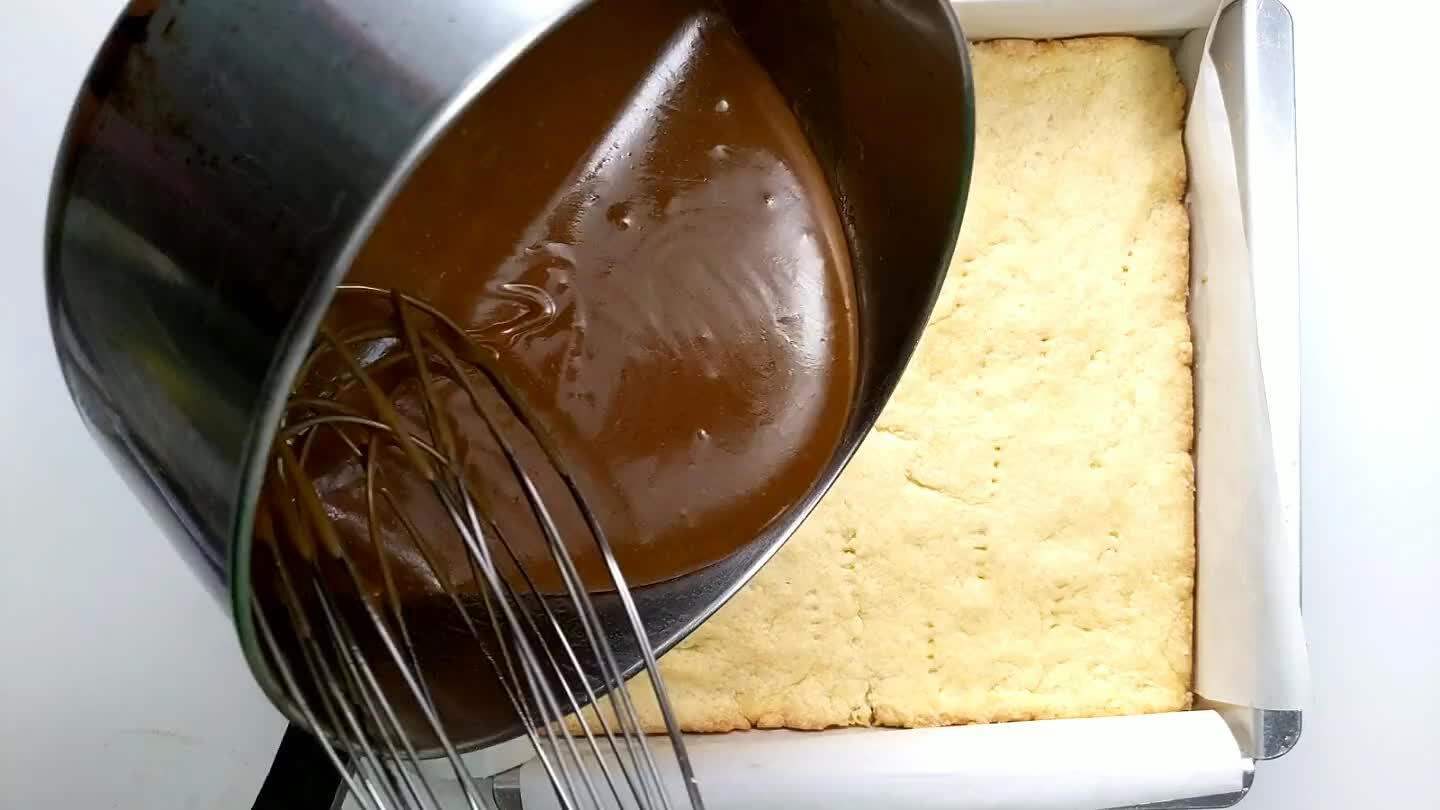 Pour the butterscotch over the shortbread crust and tilt to cover evenly. Let chill in the fridge for 1-2 hours.
Set up a double boiler to melt the chocolate.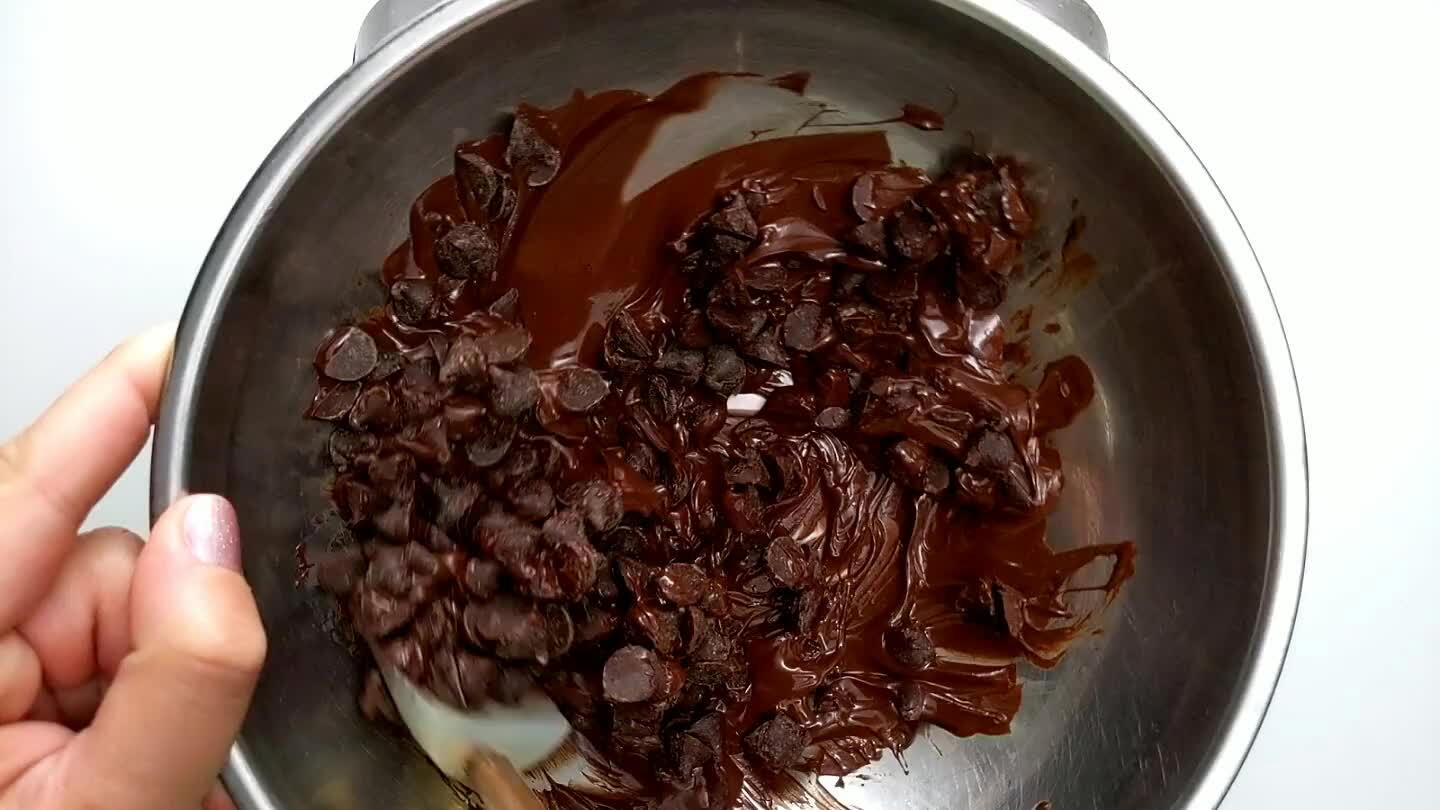 Once the butterscotch is cooled and solidified a bit, pour the melted chocolate over the top and spread evenly.
Top the melted chocolate with sesame seeds and then place back in the fridge to solidify the melted chocolate.
Once cooled, lift the parchement out of the pan and slice into bars.