Teriyaki Sauce
With Ginger And Garlic
This is a thin sauce. If you're looking for a thick teriyaki, just add a little corn starch slurry when you simmer it. Thin teriyaki will work great as a marinade, or a dip for maybe gyoza or lettuce wraps.
What you will need
2 cloves garlic
1 tsp fresh grated ginger
1 cup water
1/4 cup soy sauce
5 tbsp honey
How to cook
Grate garlic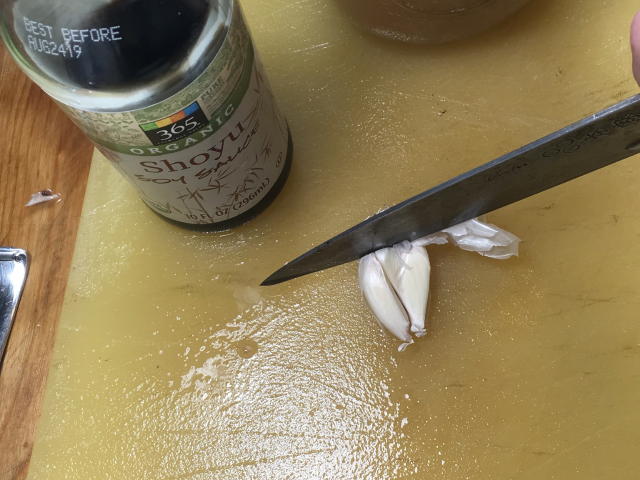 Peel and grate 3 cloves of garlic
Grate ginger
Peel and grate about 1 tsp of fresh ginger.
1 cup water
Get a sauce pot on medium heat and add 1 cup of water.
1/4 cup soy sauce
Add 1/4 cup of soy.
Ginger and garlic
Toss in the grated ginger and garlic.
5 tbsp honey
Add the 5 tbsp of honey.
Simmer
Bring to a simmer. Stir until the honey is disolved. Remove from heat, and cool. Store in the fridge.