Vegan Broccoli and Roasted Pepper Orzo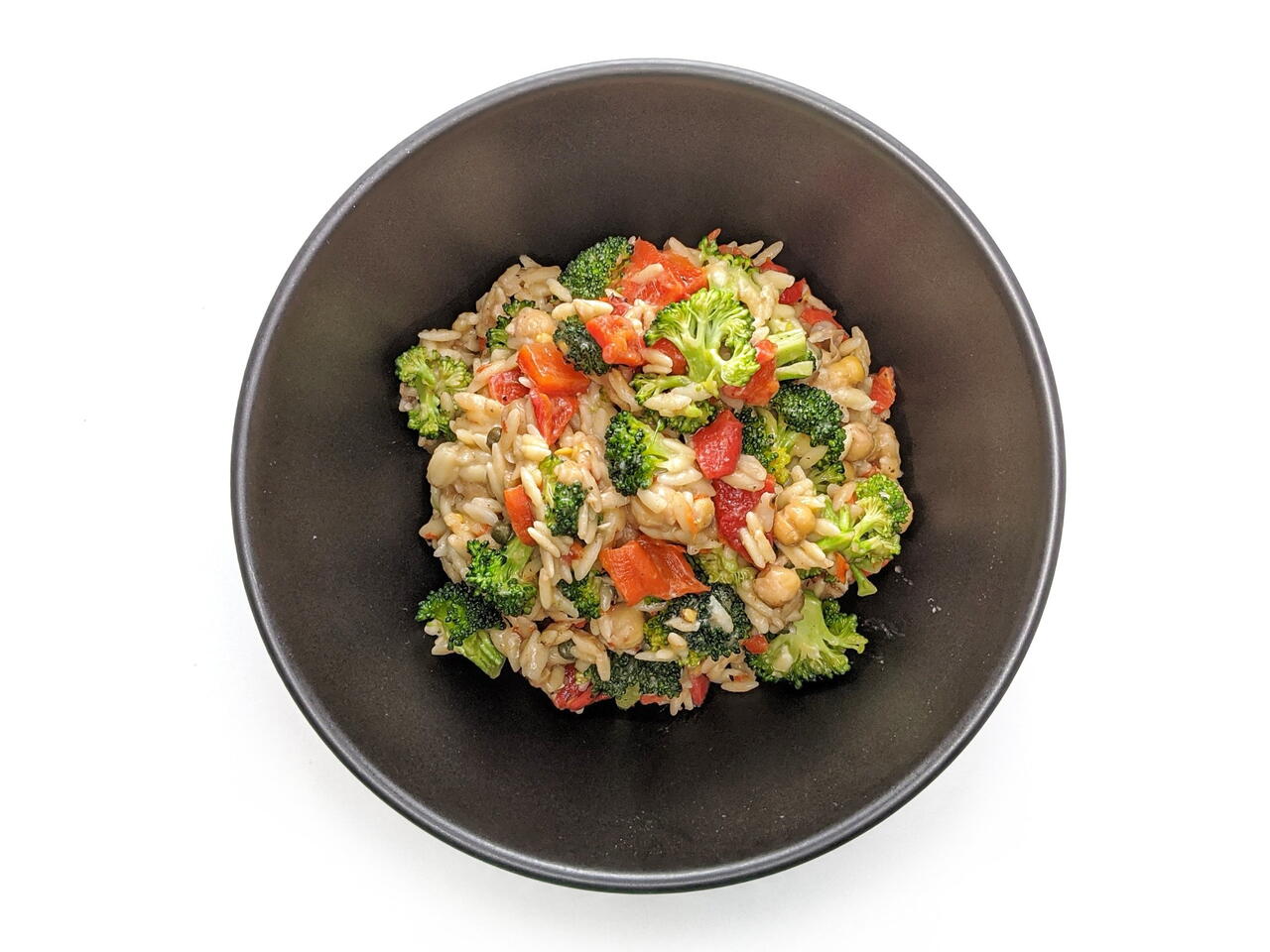 6 portions
20m
Simple to make and bright in flavor. This dish makes for a great contribution to a potluck or an easy and packable vegan meal.
What you will need
2 cups Orzo
1 clove Garlic
2 heads Broccoli
16 oz. Roasted Red Peppers
14 oz. can Garbanzo Beans
1/2 cup Walnuts
1/2 tsp Chili Flakes
2 Tbsp Capers
2 Tbsp Olive Oil
1/2 cup Walnuts
1 Lemon
Salt
Black Pepper
(Nutritional facts 142 calories, 12.71 g fat, 6.48 g carbohydrates, 1.92 g protein, undefined mg cholesterol, 349 mg sodium)
How to cook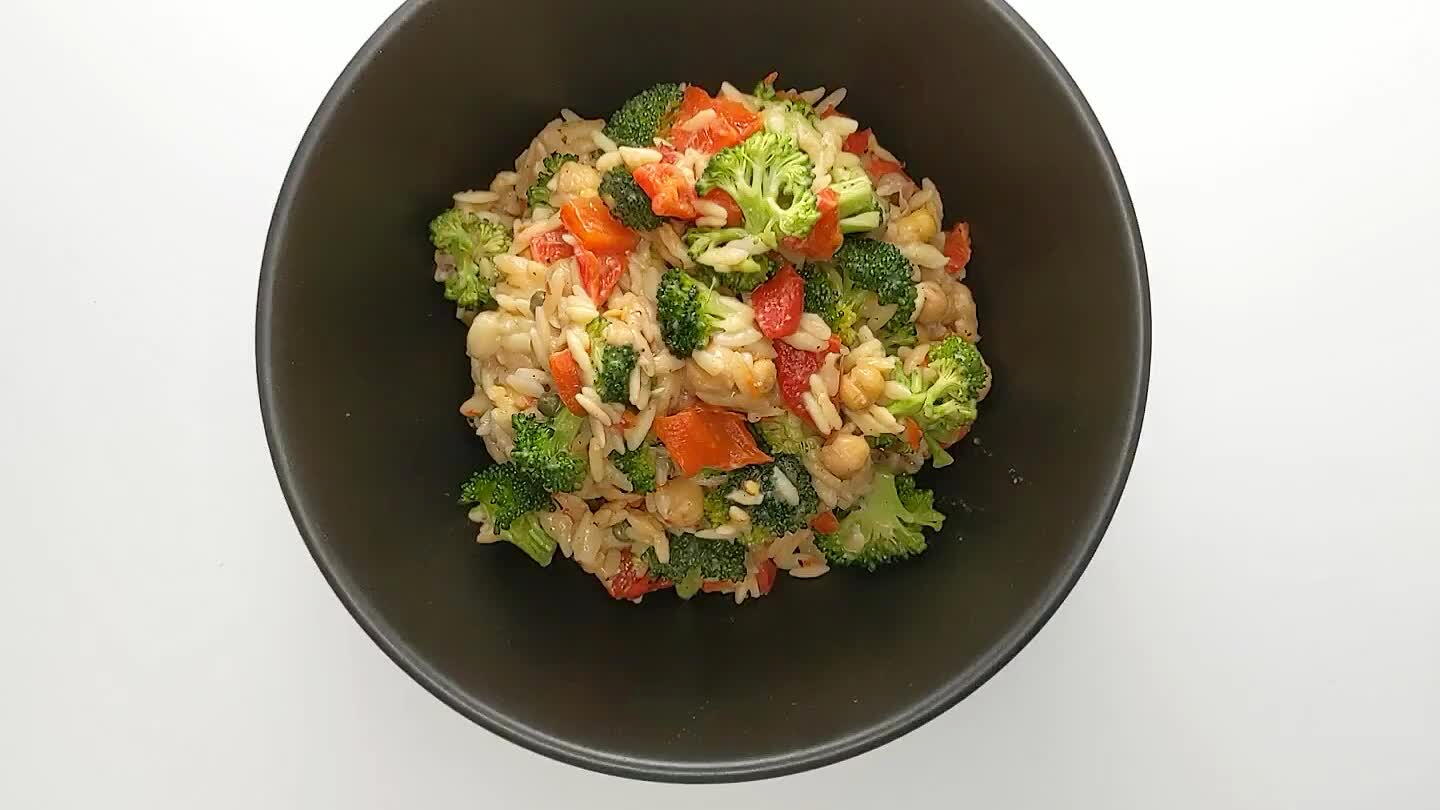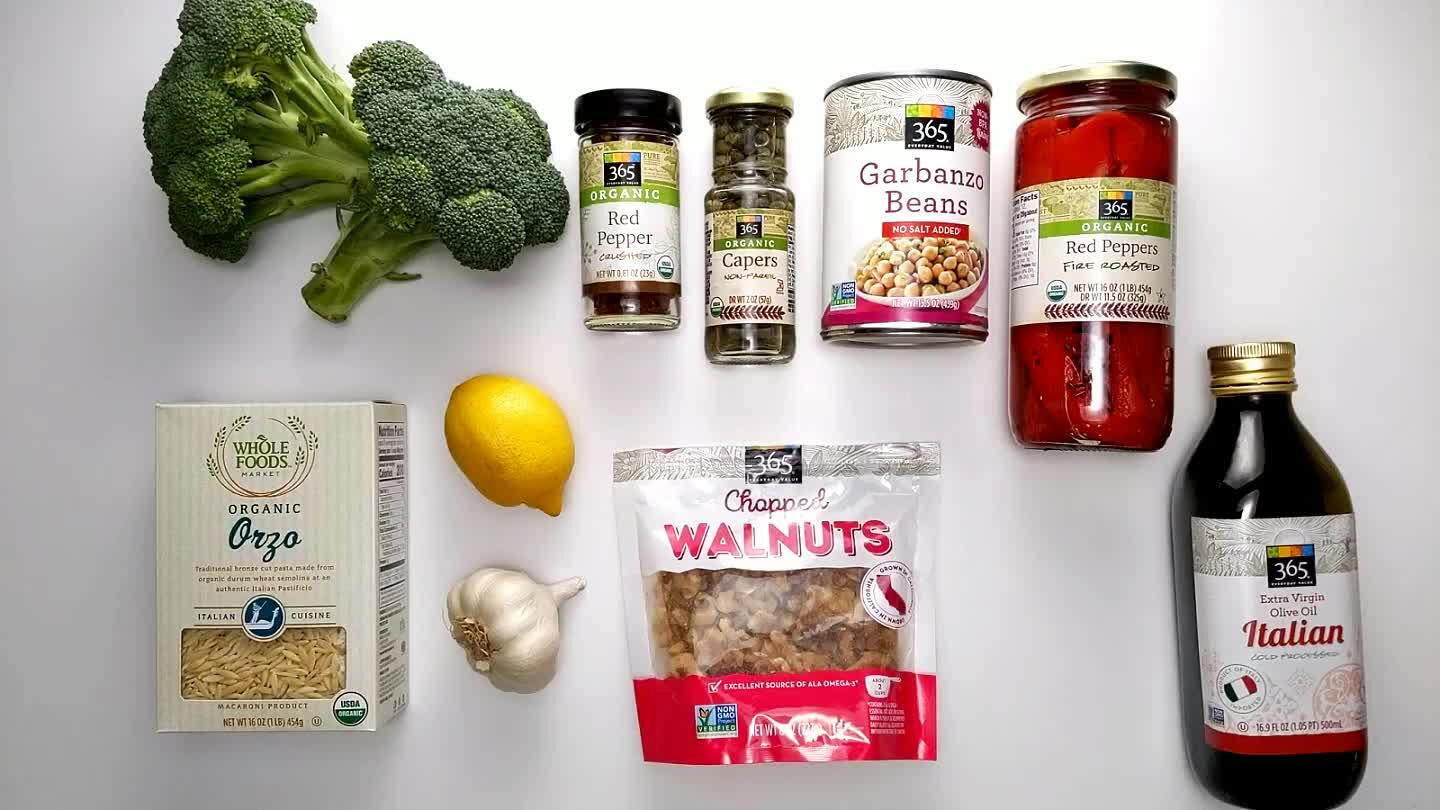 Prep
Cook the orzo as directed on the package. To save some time you can easily cook orzo in the microwave. Just submerge the orzo in plenty of water in a microwave-safe container. Microwave for 10-13 minutes or until orzo is tender. Strain to remove the water.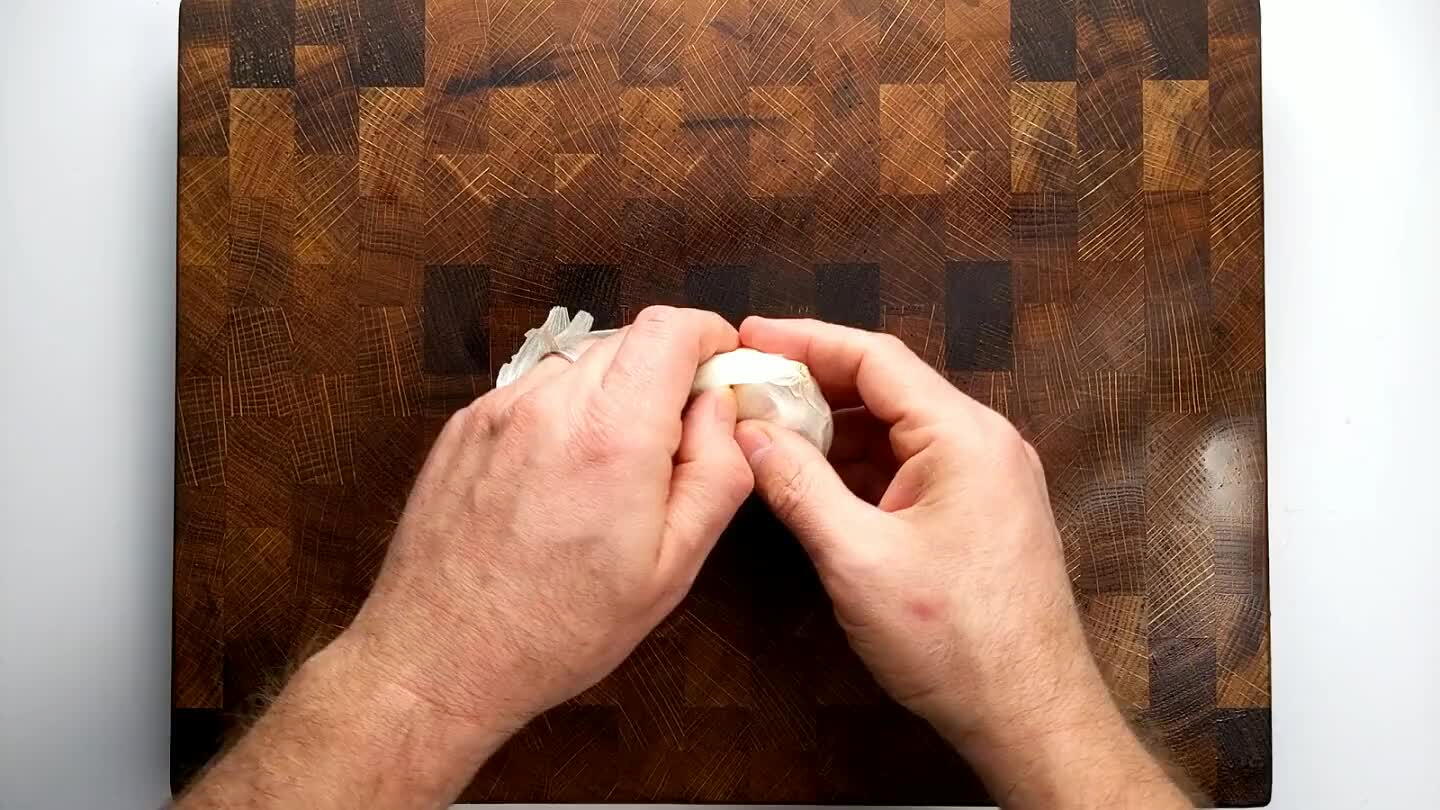 Peel garlic cloves and chop or grate to a fine paste.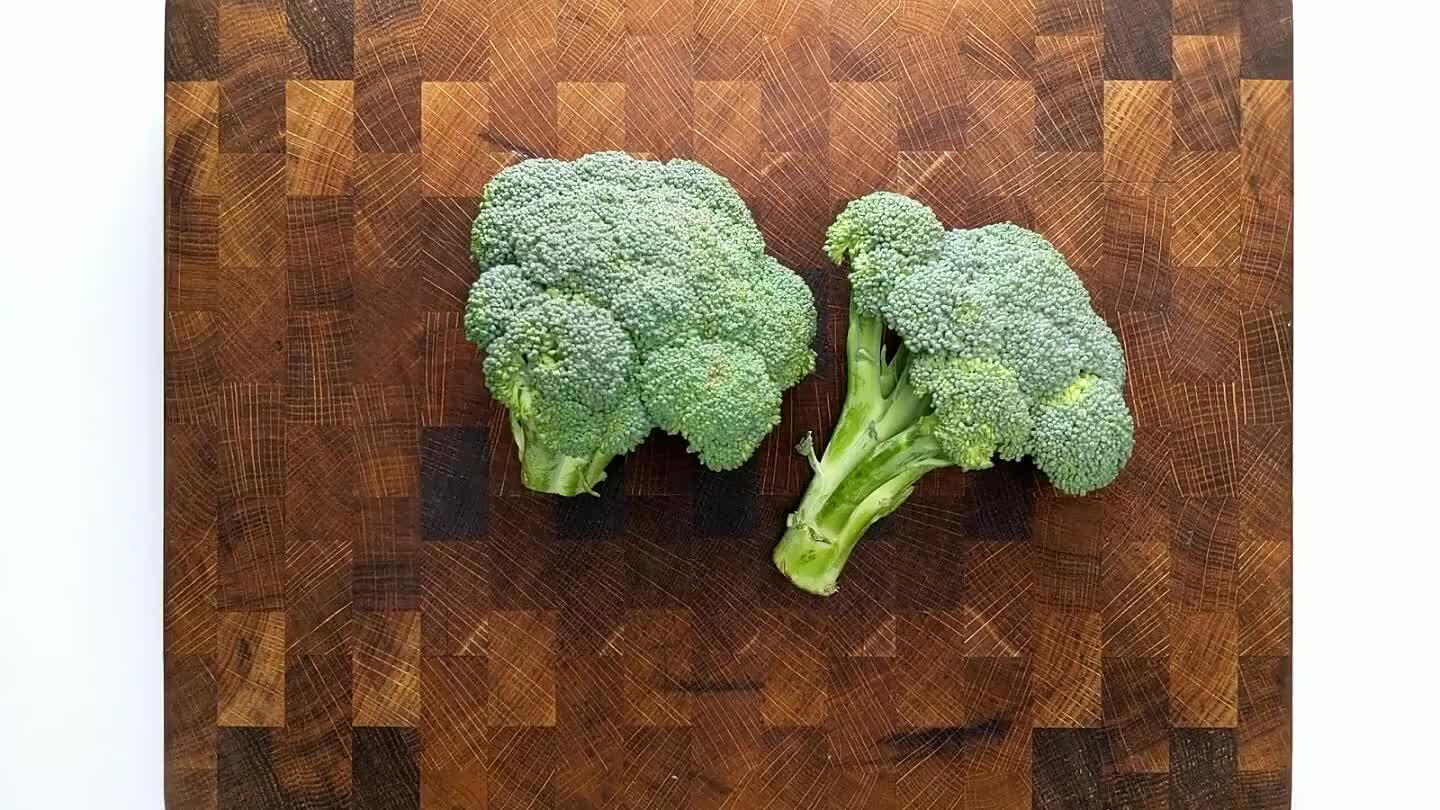 Remove the florets (the leafy part of the broccoli). Slice away the stem until all of the florets are broken up to around 1" in diameter.
Remove the roasted red peppers from their liquid. Slice the peppers into strips, then group the strips and slice into squares.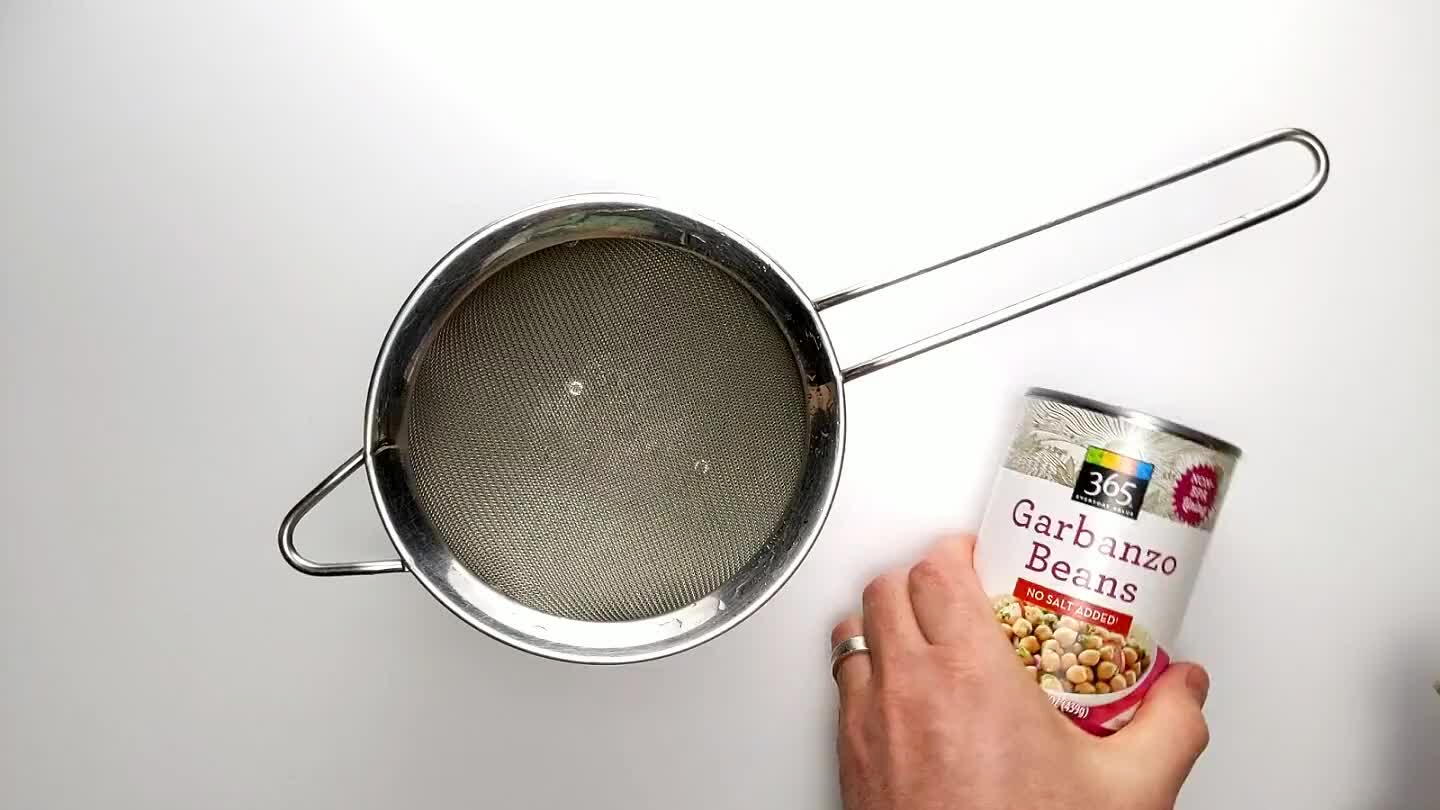 Remove and discard the packing liquid from the garbanzo beans. This packing liquid tends to have an unpleasant metallic flavor. It's not a bad idea to rinse the beans as well.
Assembly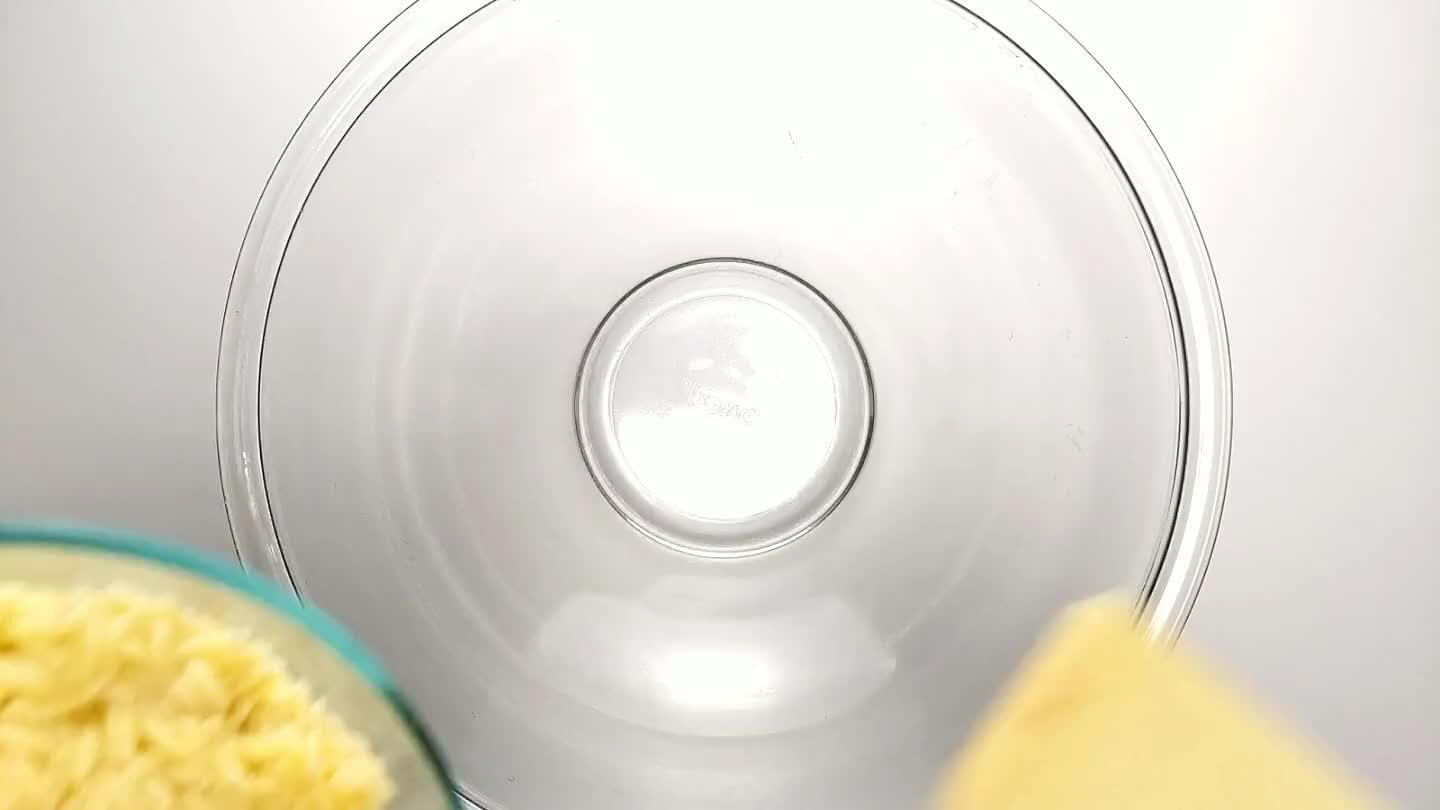 Place the cooked orzo in a large mixing bowl.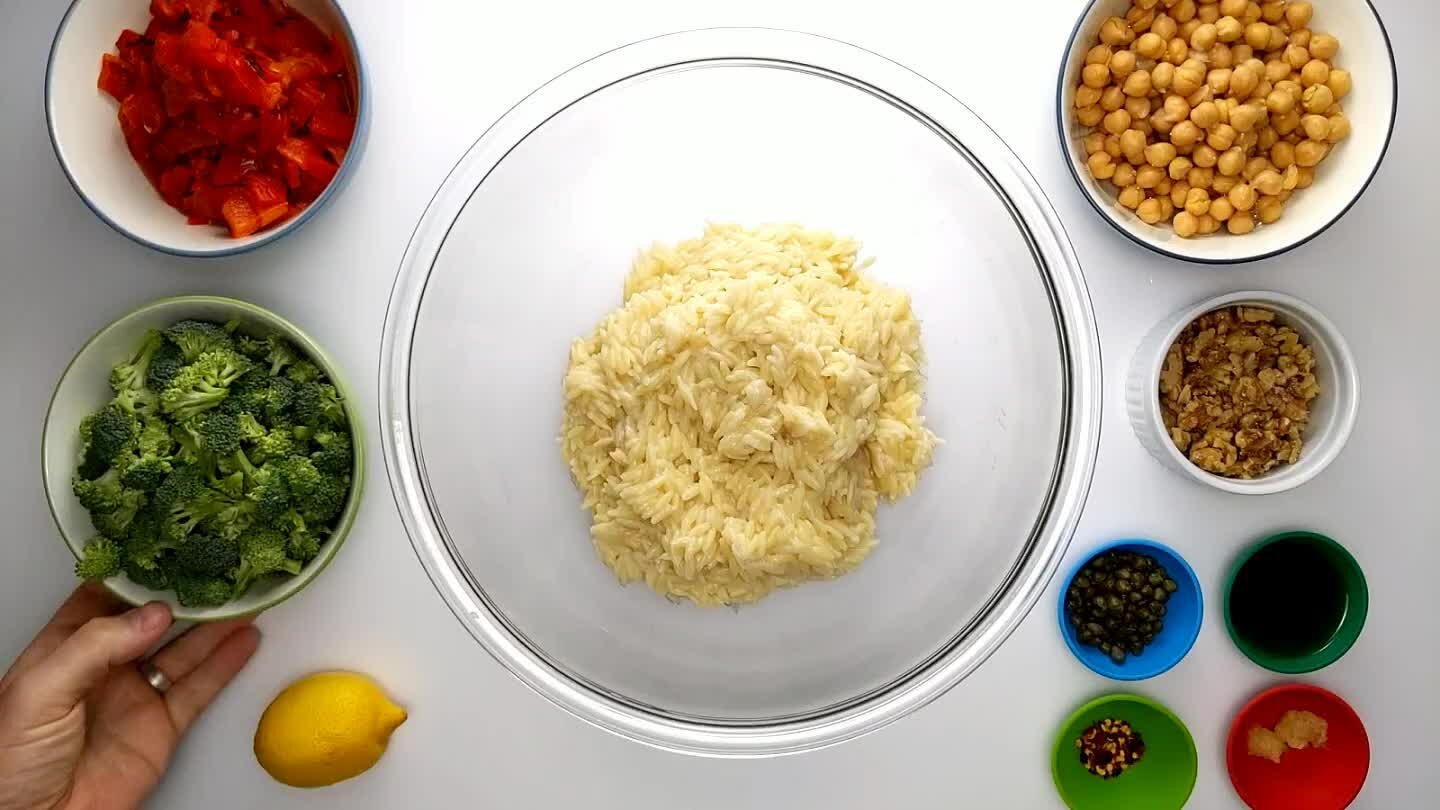 Add the trimmed broccoli florets.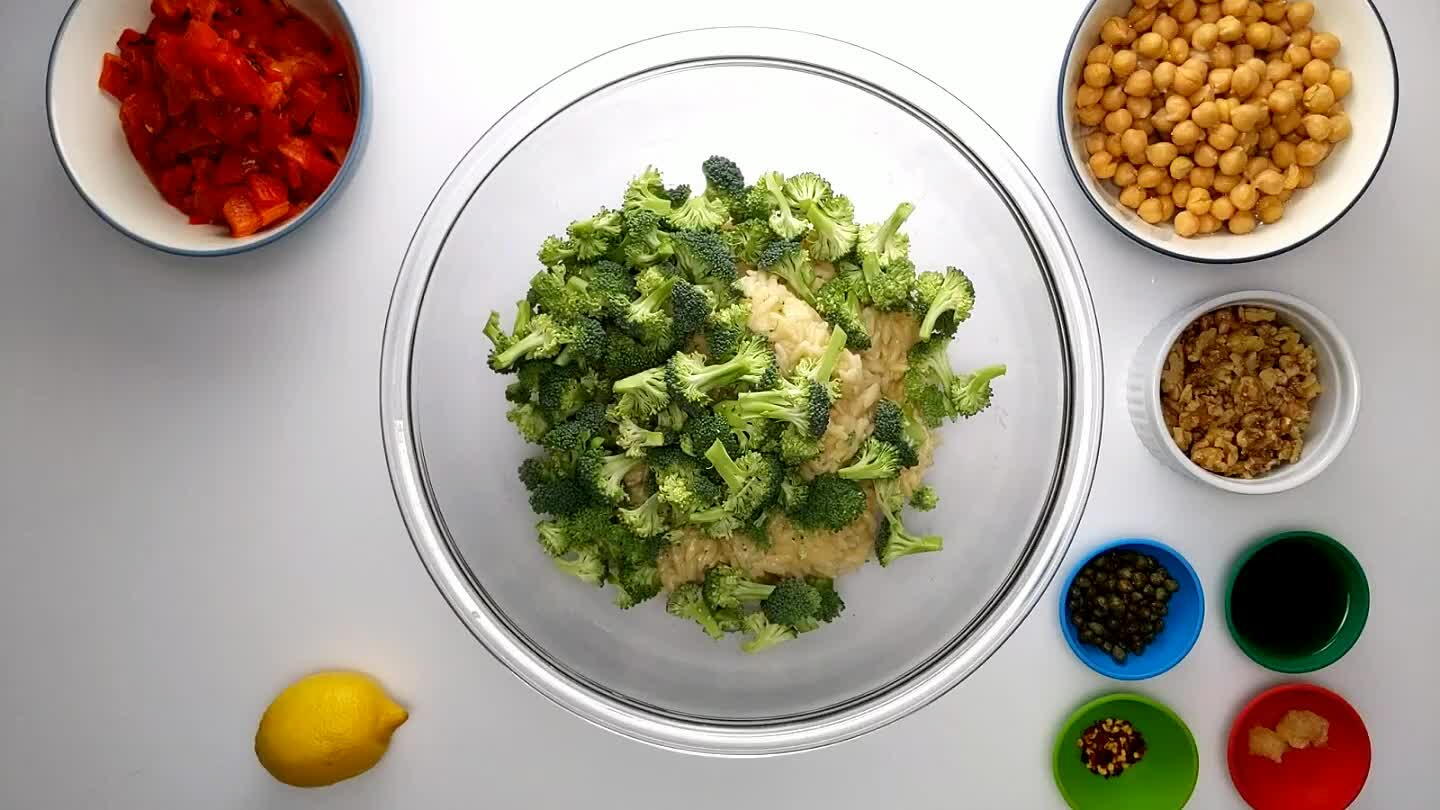 Add the rinsed and strained garbanzo beans.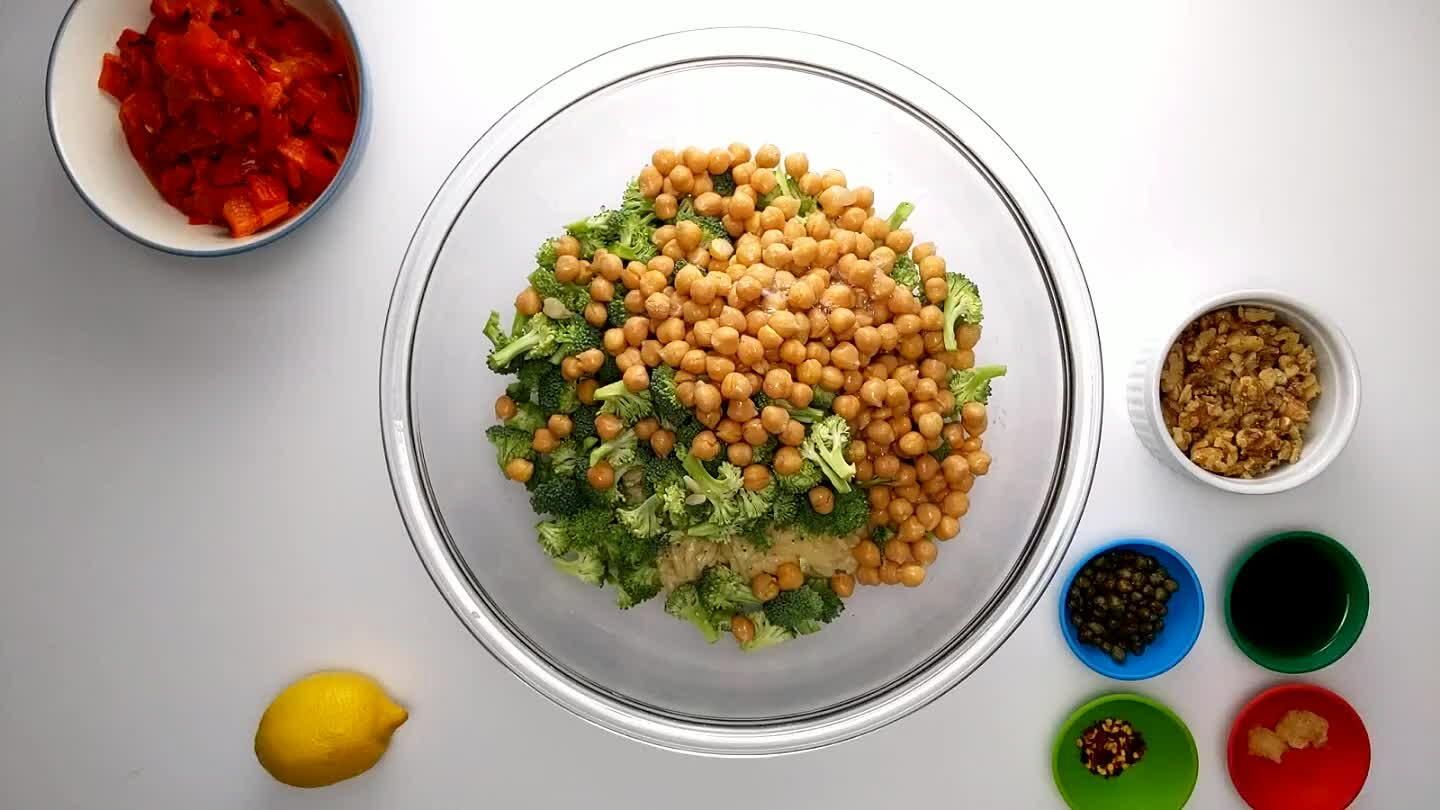 Add the walnuts.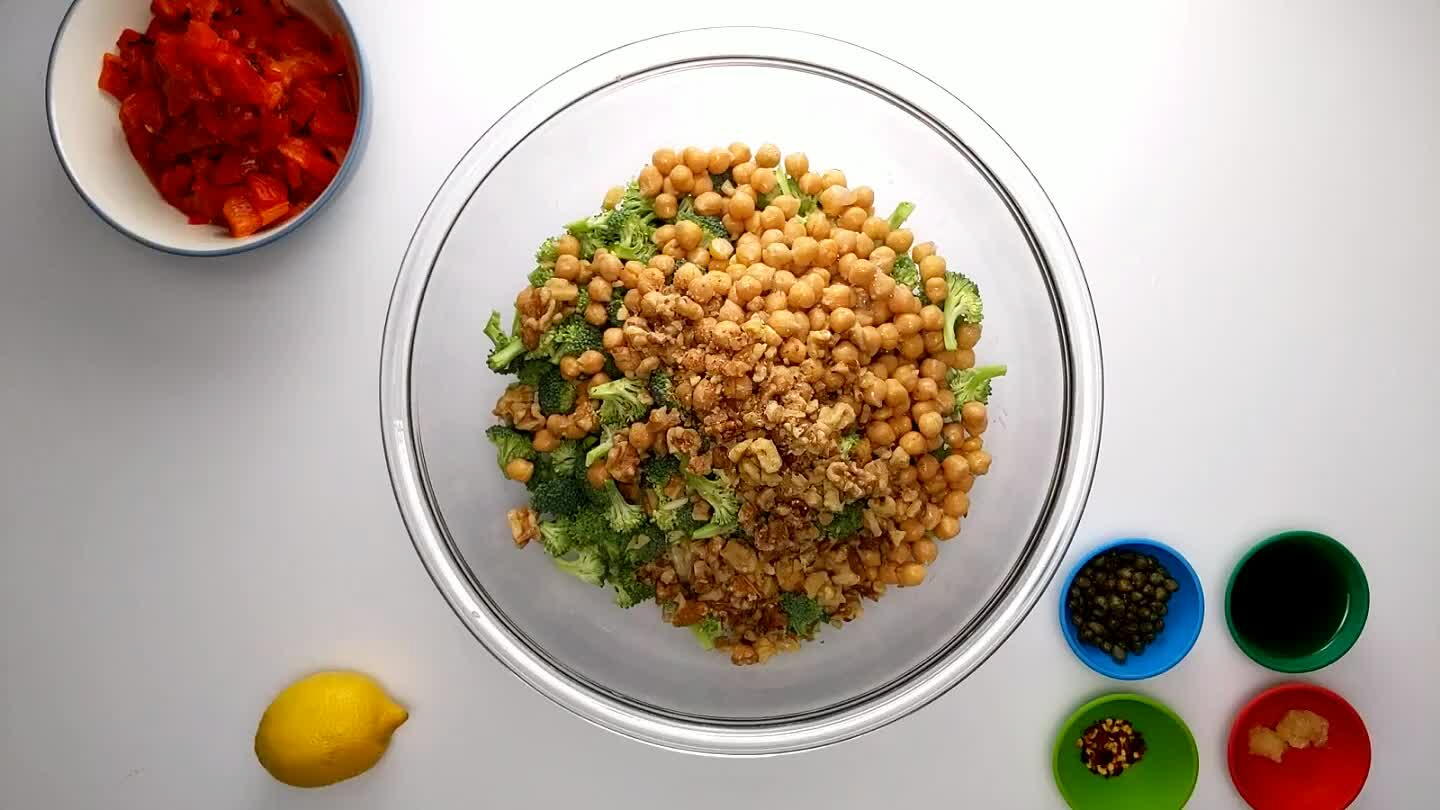 Add the diced roasted red peppers.
Add the crushed garlic.
Add the chili flakes.
Add the capers.
Add the olive oil.
Squeeze in the juice from the lemon. Watch out for those seeds.
Season as needed with salt and pepper.