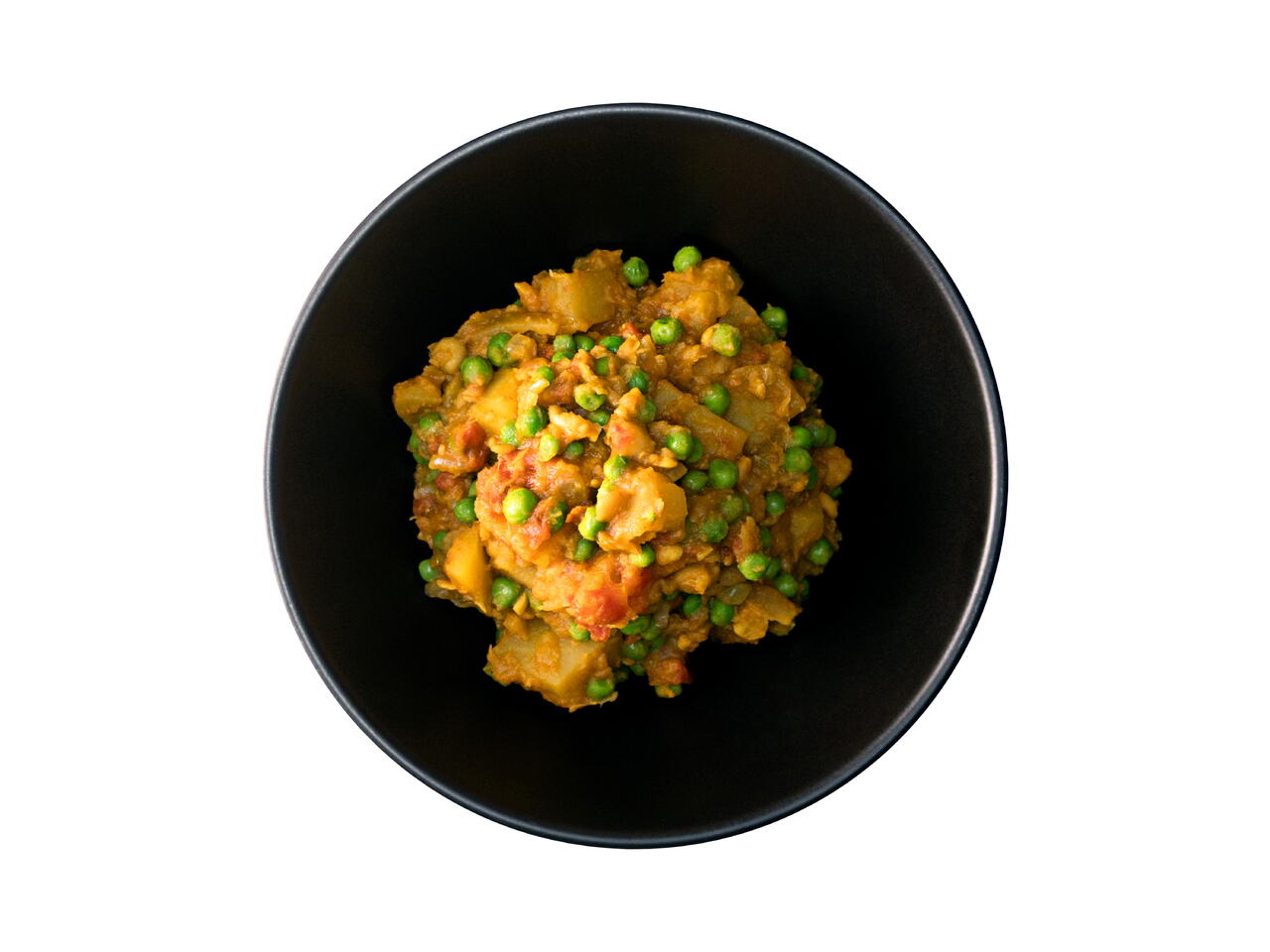 4 portions
35m
I love a good curry, and you really can't go wrong with this mild vegan potato curry with peas.
What you will need
1 Yellow Onion
3 cloves Garlic
3" Fresh Ginger
4 Russet Potatoes or Regular Potatoes
2 Tbsp Olive Oil
4 tsp Garam Masala
2 tsp Ground Cumin
4 tsp Curry Powder
14 oz. Canned Diced Tomatoes
14 oz. Canned Garbanzo Beans
14 oz. Frozen Peas or Fresh Peas
Salt
(Nutritional facts 98 calories, 1.98 g fat, 17.5 g carbohydrates, 3.44 g protein, 0 mg cholesterol, 311 mg sodium)
How to cook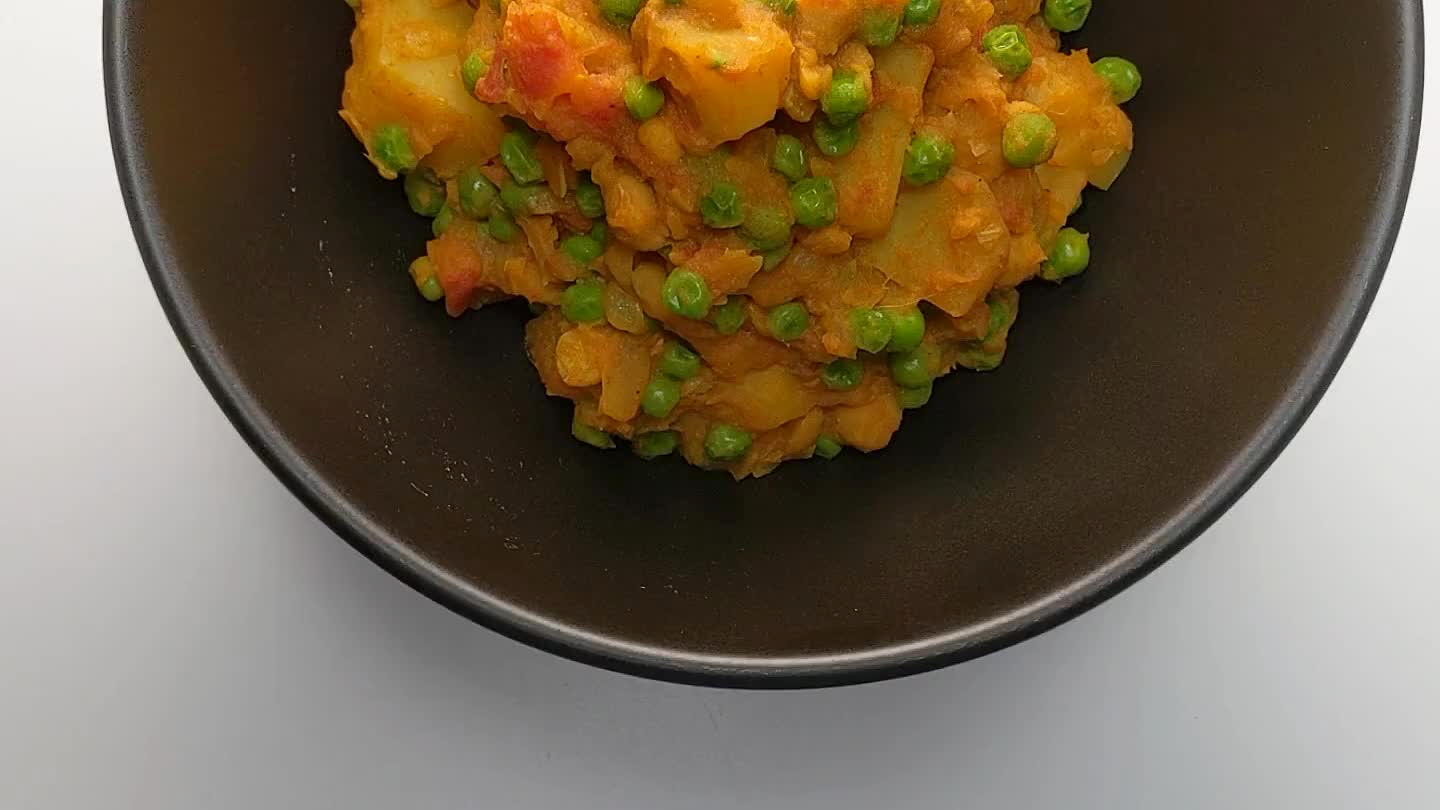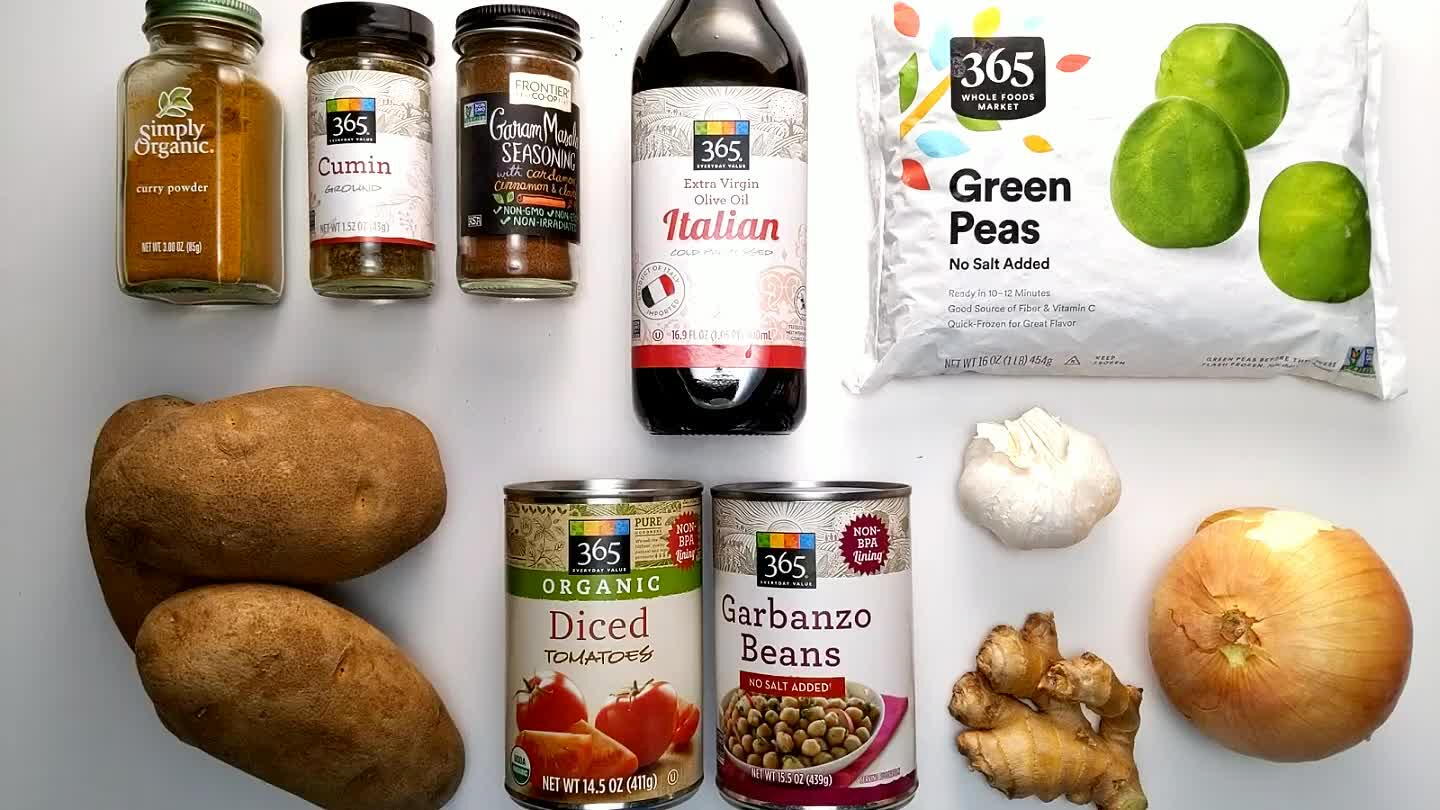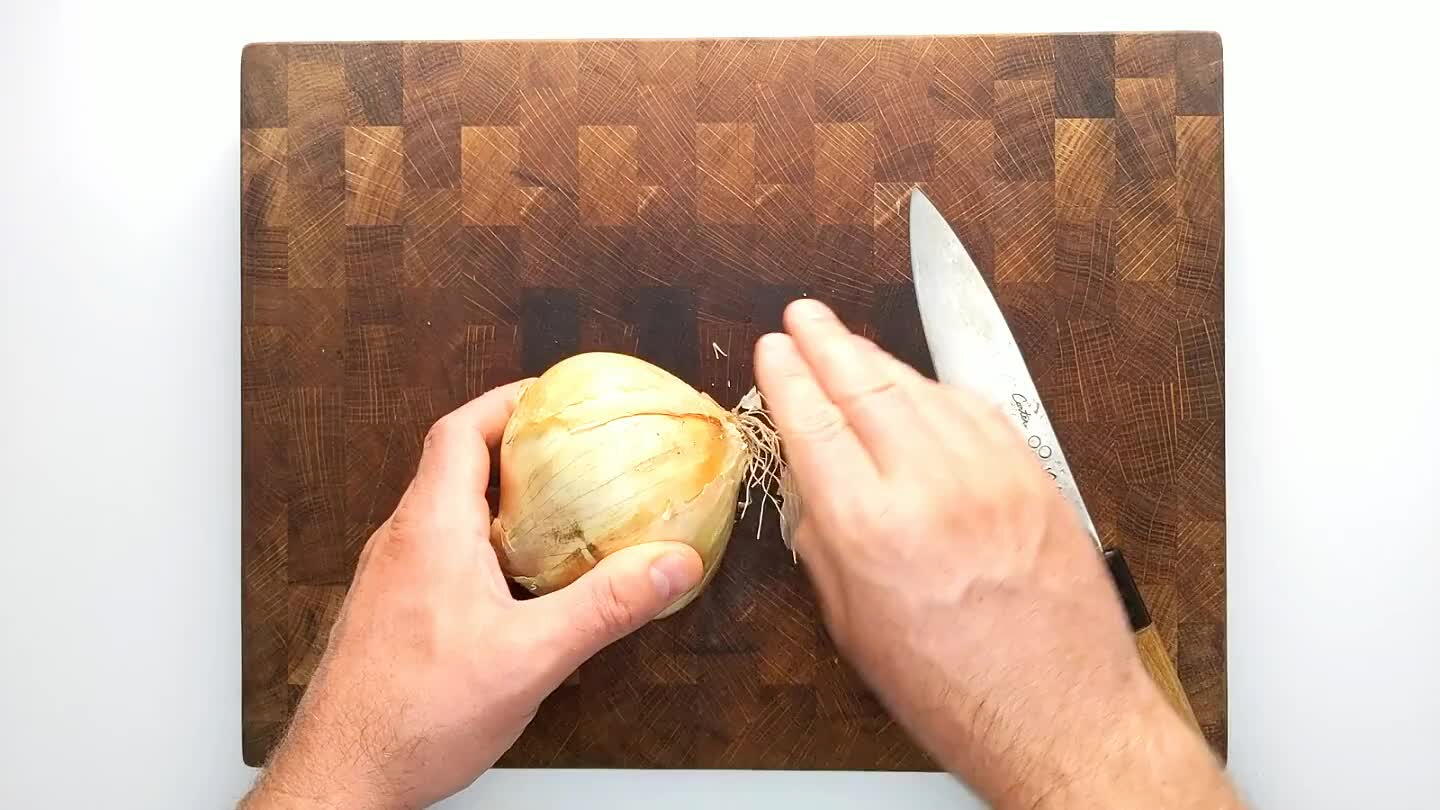 Remove the stem tip and slice in half through the stem to root axis. Slice from the top, perpendicular to the sliced stem face without cutting through the root end. Slice again from the top perpendicular to the previous slice to dice.
Peel garlic cloves and chop or grate to a fine paste.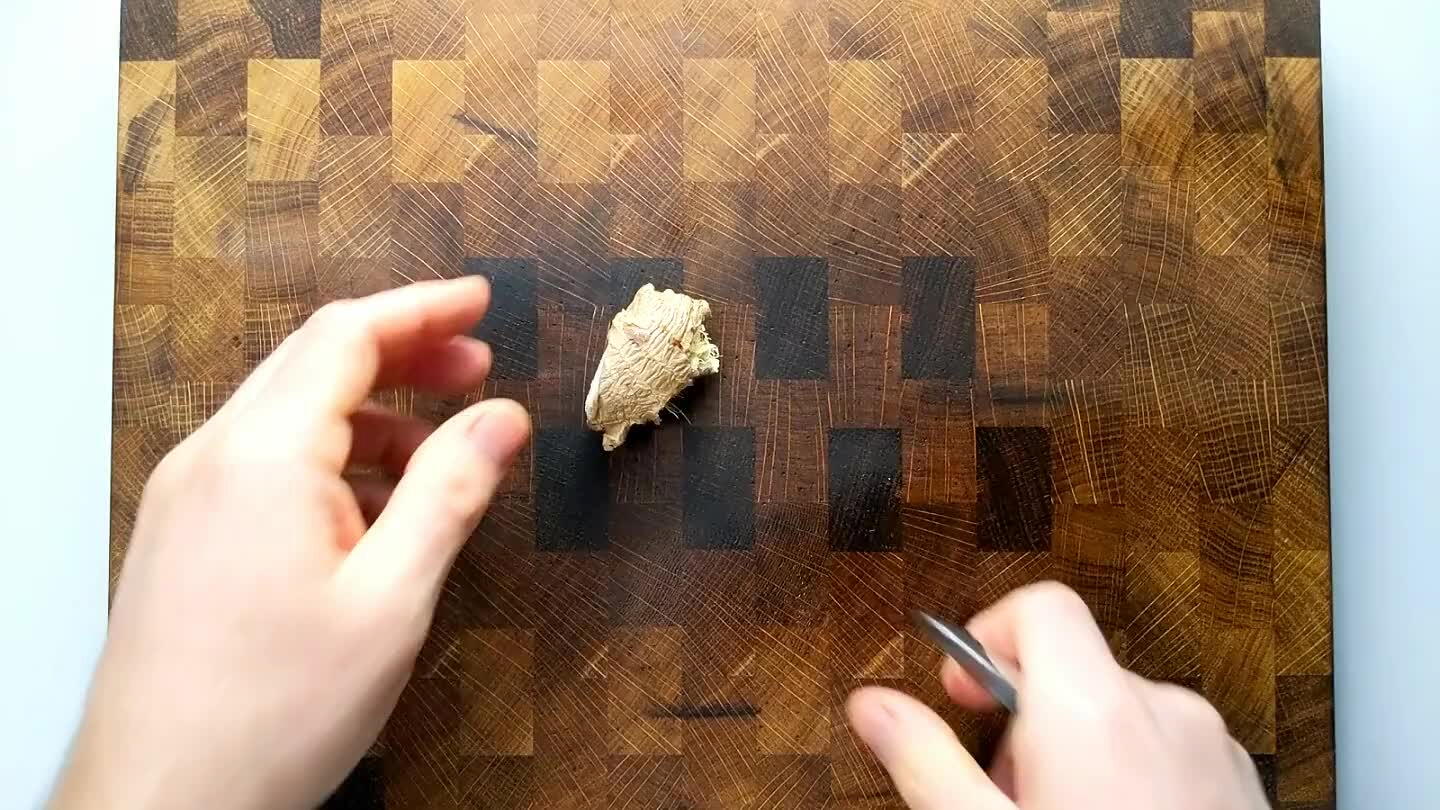 Peel ginger with a spoon and grate or chop to a fine paste.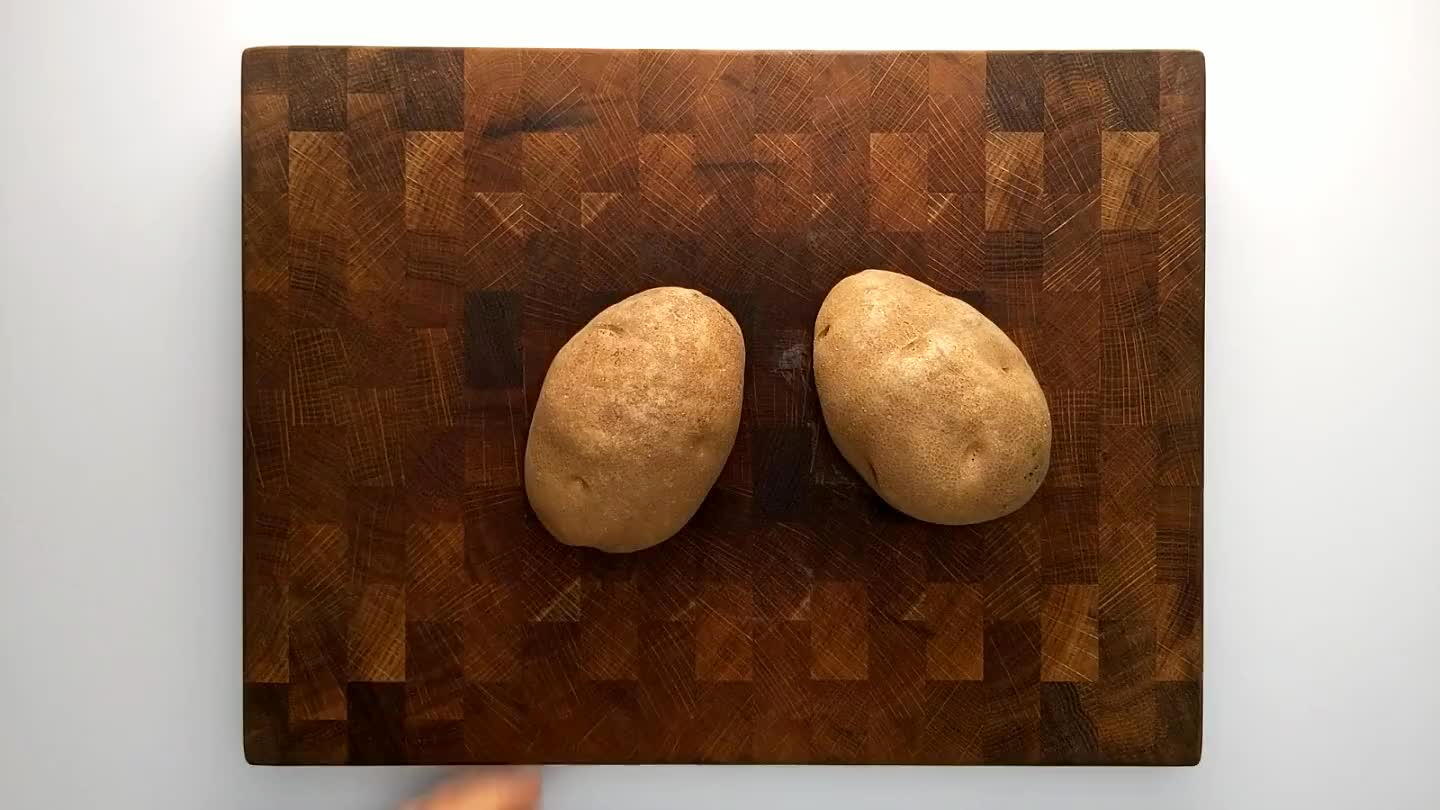 Peel potatoes and dice roughly to around 1" chunks.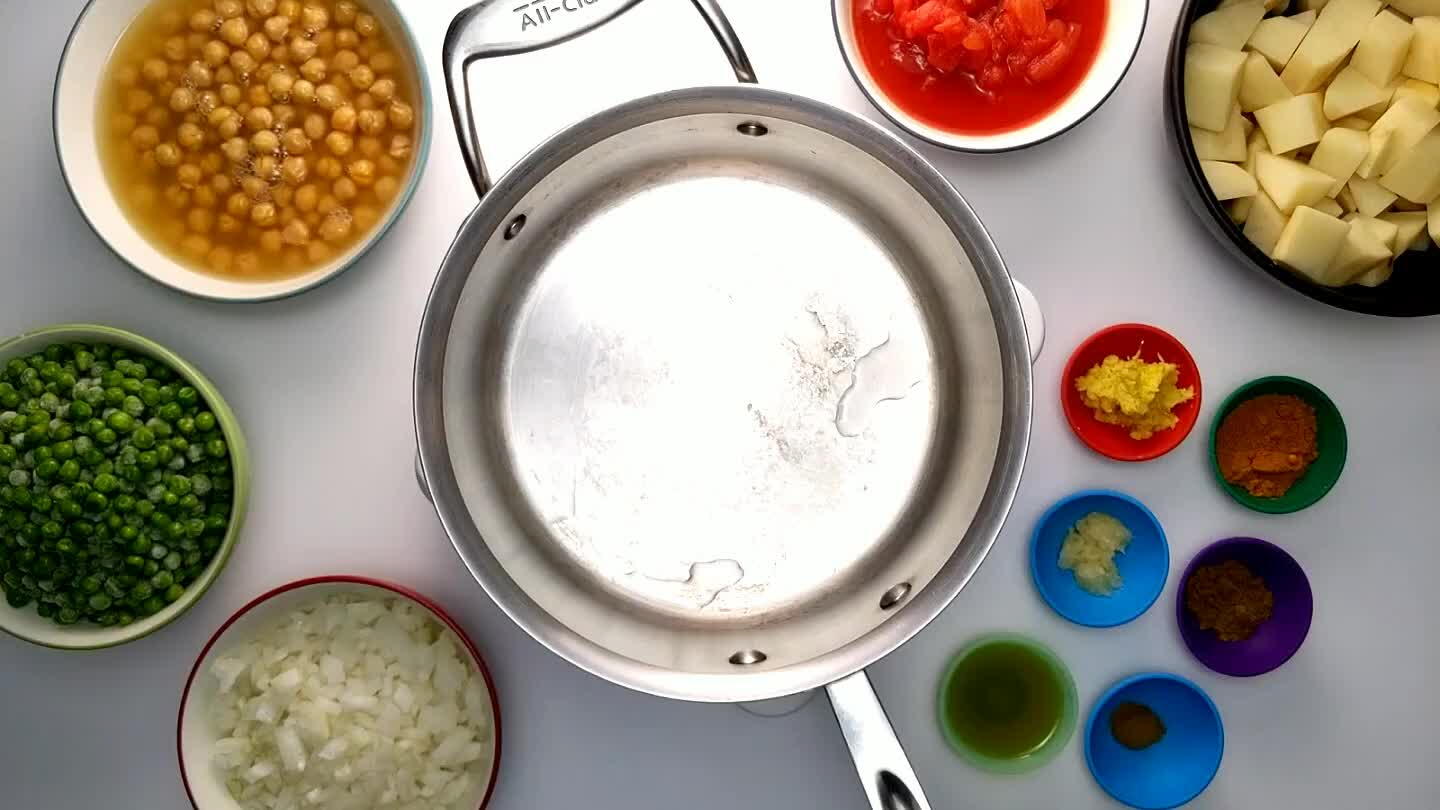 Warm some olive oil in a saucepan over medium heat.
Toss in the diced onion. Cook until tender and beginning to brown, stirring frequently.
Stir in the crushed garlic.
Add the grated ginger.
Add the garam masala.
Add the cumin.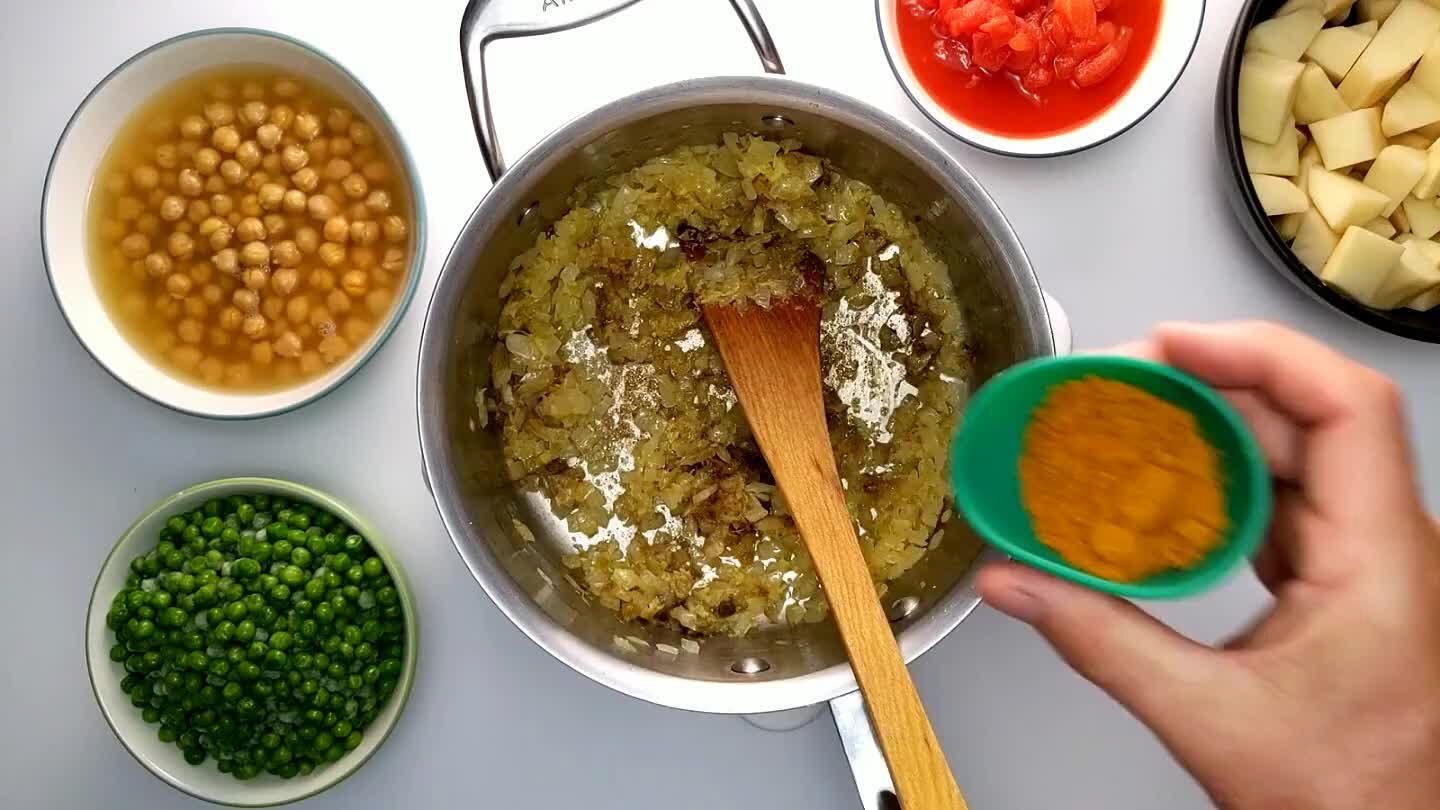 Add the curry powder. Stir over heat for a few minutes to toast the spices.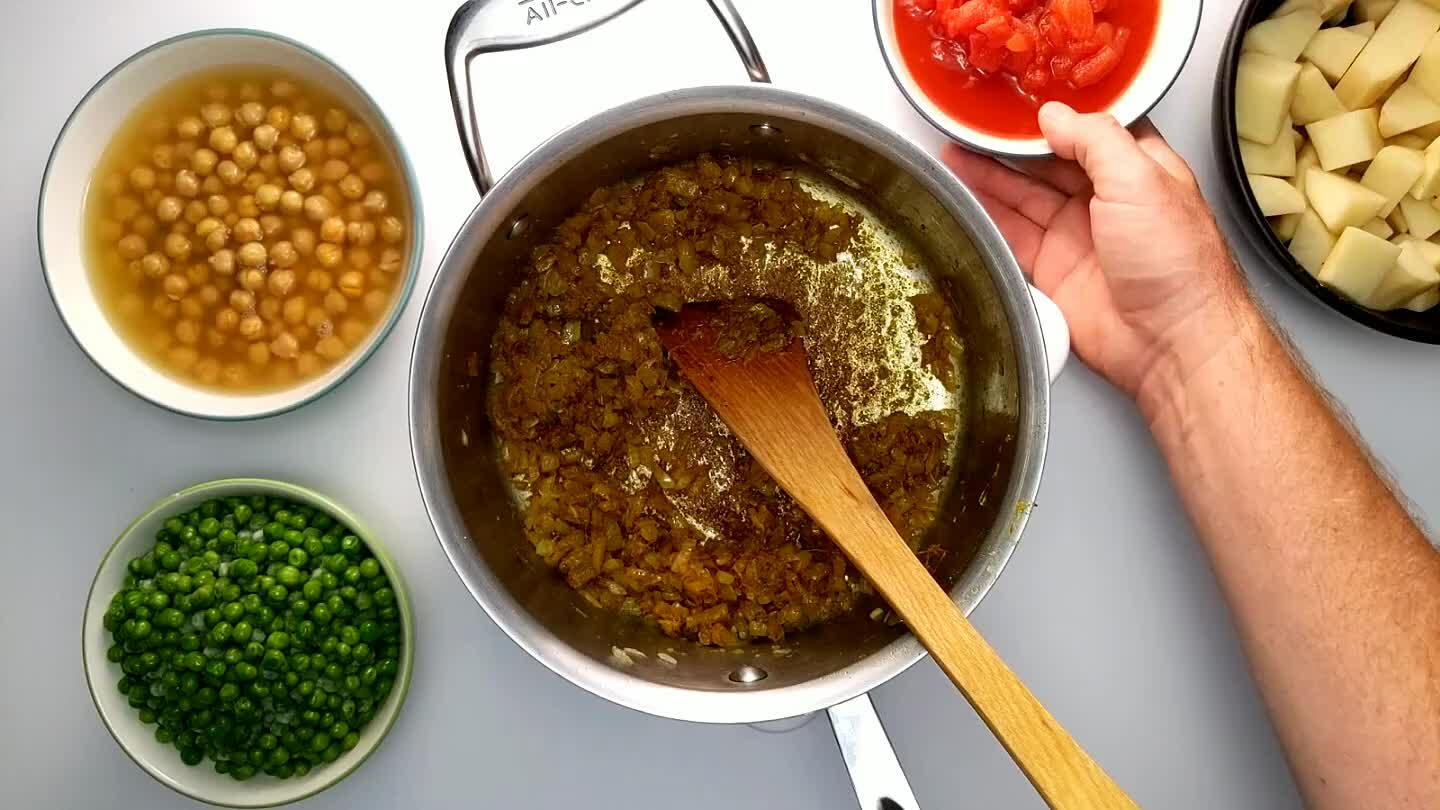 Add the crushed tomatoes. Be sure and scrape the bottom of the pot thoroughly to make sure nothing sticks. Get all of that toasted spice from the bottom of the pan scraped up and distributed into the tomatoes.
Add the garbanzo beans. I don't mind the packing liquid in stews like this personally, but it can sometimes have an off flavor. If you discard the liquid, replace it with some water or broth.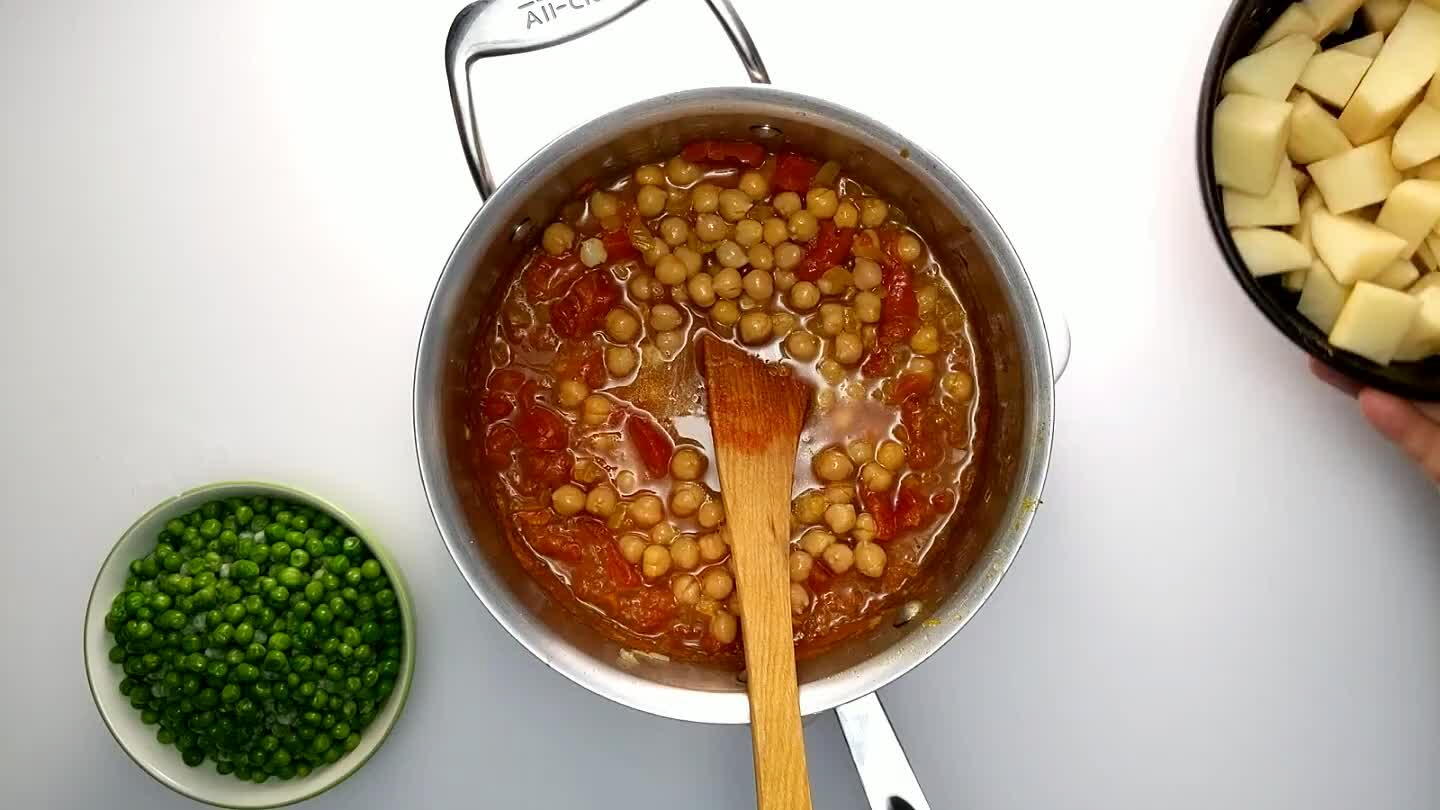 Stir in the diced potatoes.
Simmer gently for about 25 minutes, just until the potatoes are cooked through, stirring frequently. Add liquid if necessary. A thick and starchy curry is particularly susceptible to burning.
Stir in the peas towards the end of cooking. Give them a little time to heat through. Season and serve.