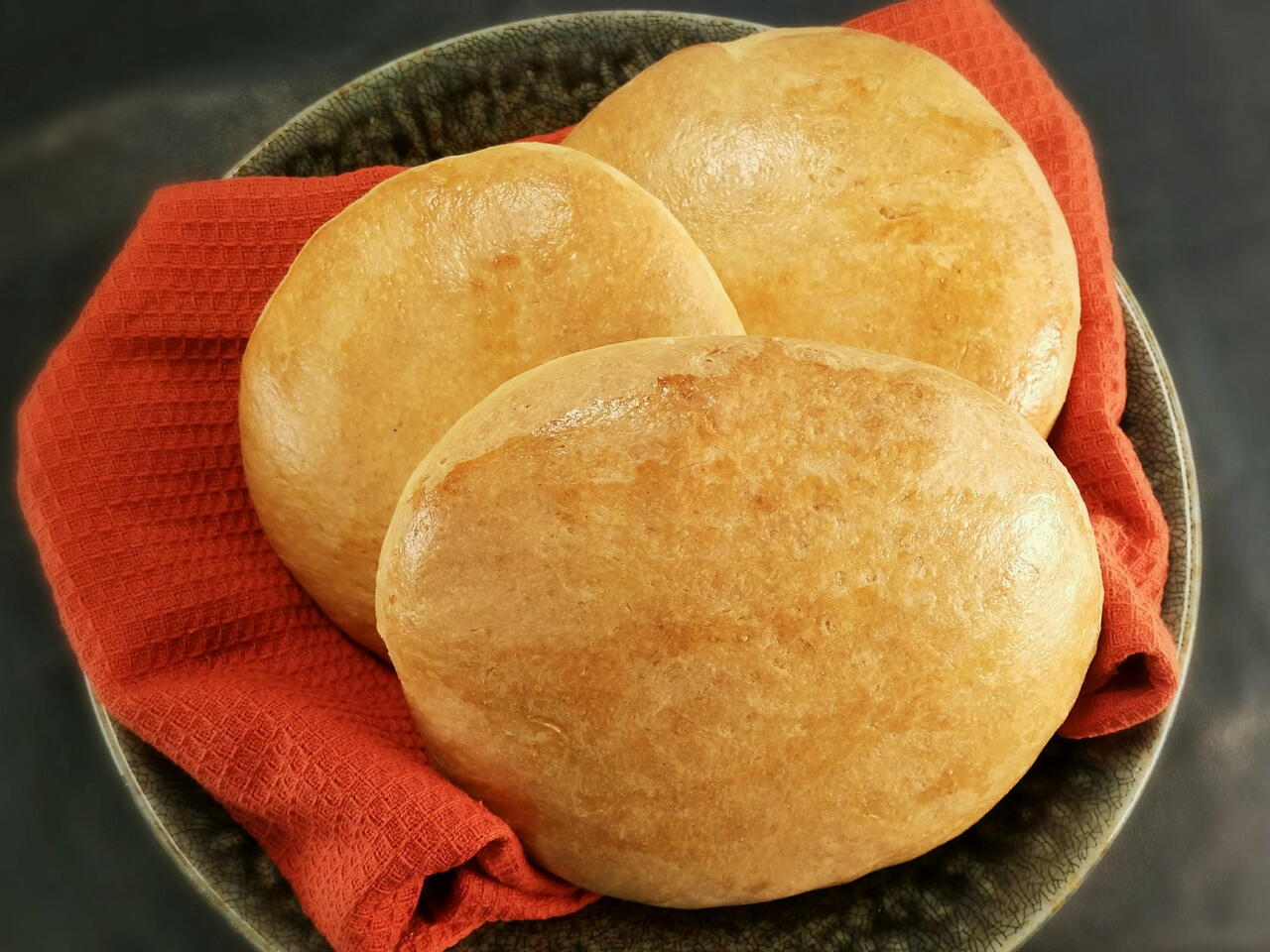 4 portions
120m
The agoulou is a Caribbean sandwich bread, similar to a bokit, but baked instead of fried. There's not a lot of info on this online, particularly in English, but it is delicious. The buns are halved and filled with your standard sandwich materials, usually cheese, spiced ground beef and ham. They are pressed while cooked like a panini.
What you will need
500 g flour
1 packet (21 g) active dry yeast
2 tsp (8 g) sugar
a pinch of salt
100 g unsalted butter, softened
1 egg
200 ml warm milk
How to cook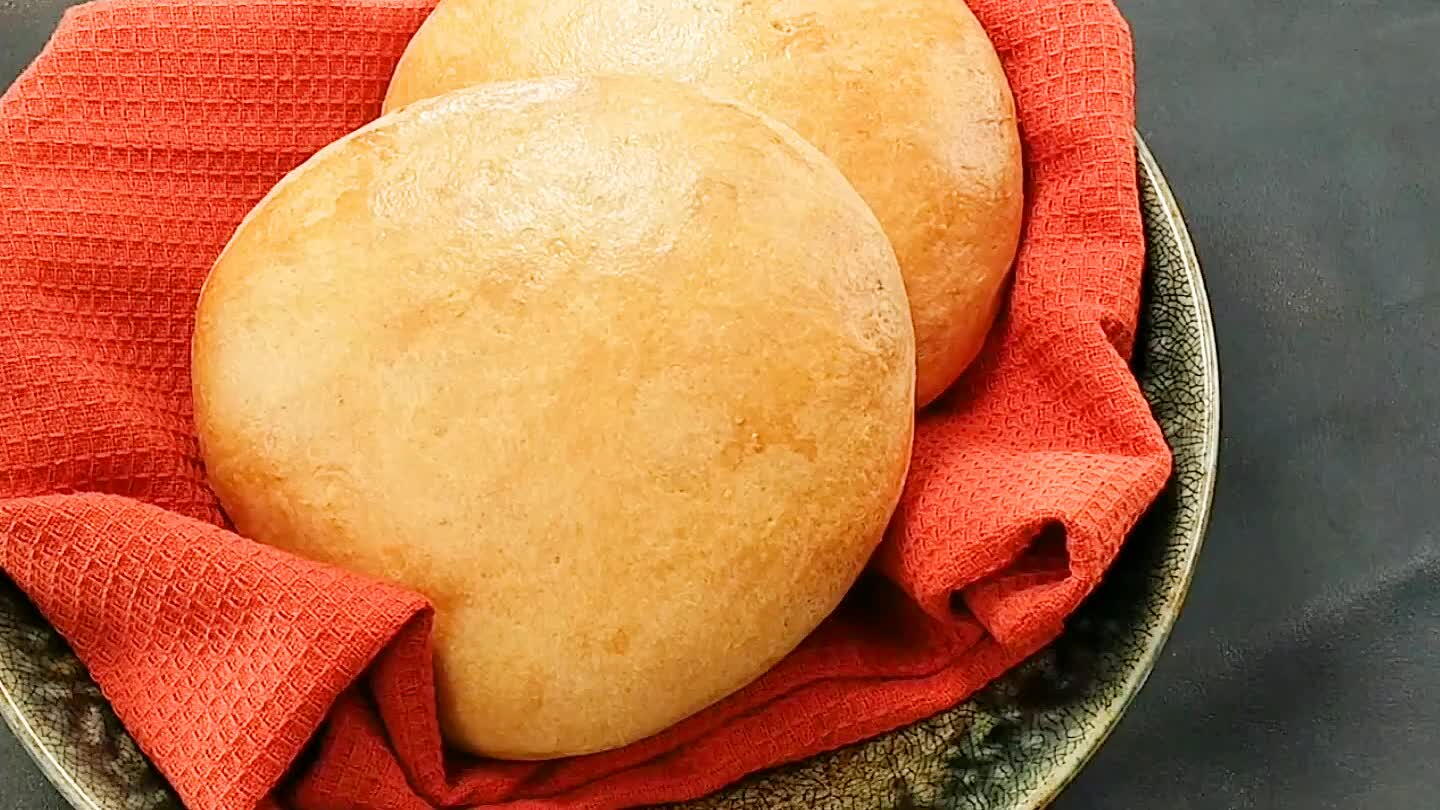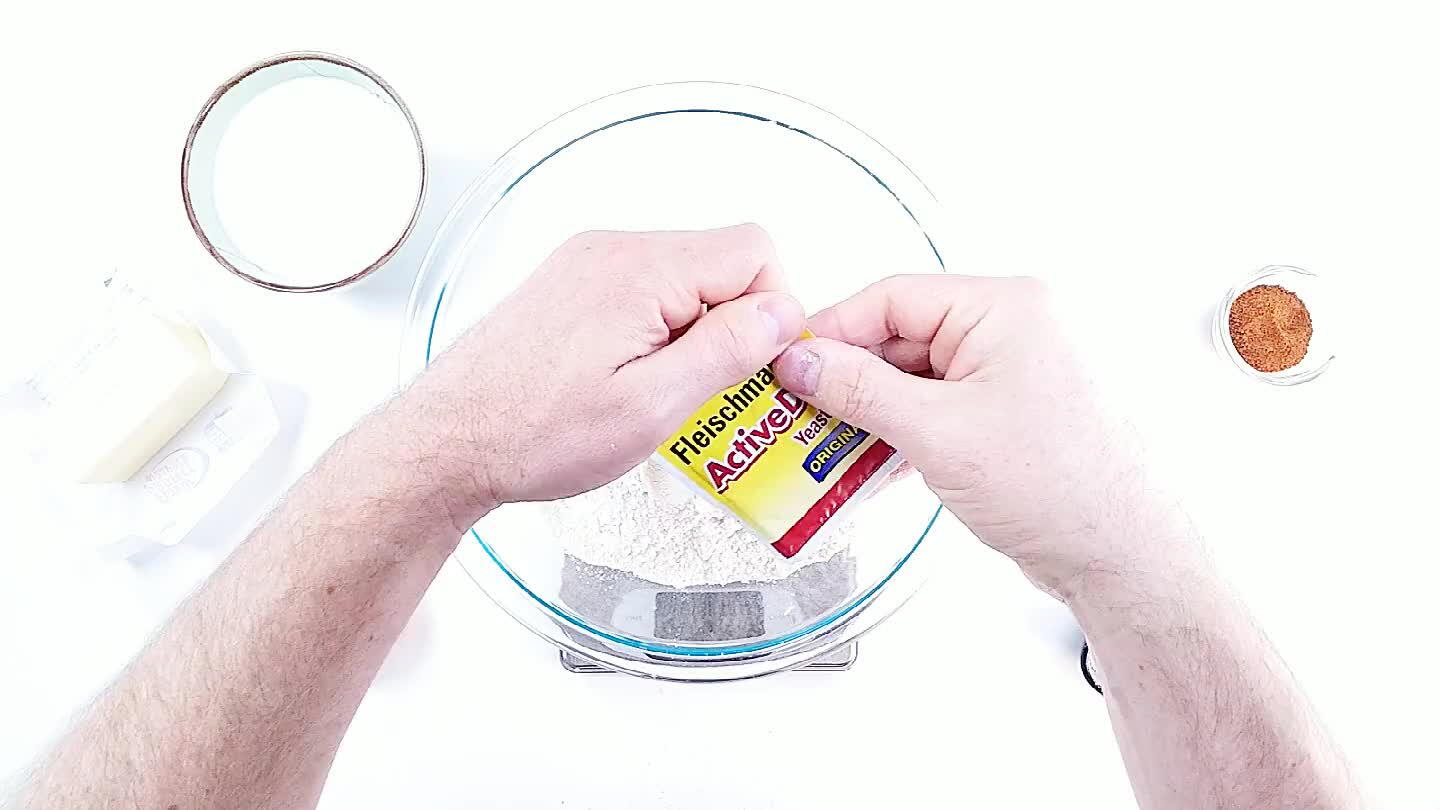 Combine flour, yeast and sugar in a mixing bowl. Add a pinch of salt.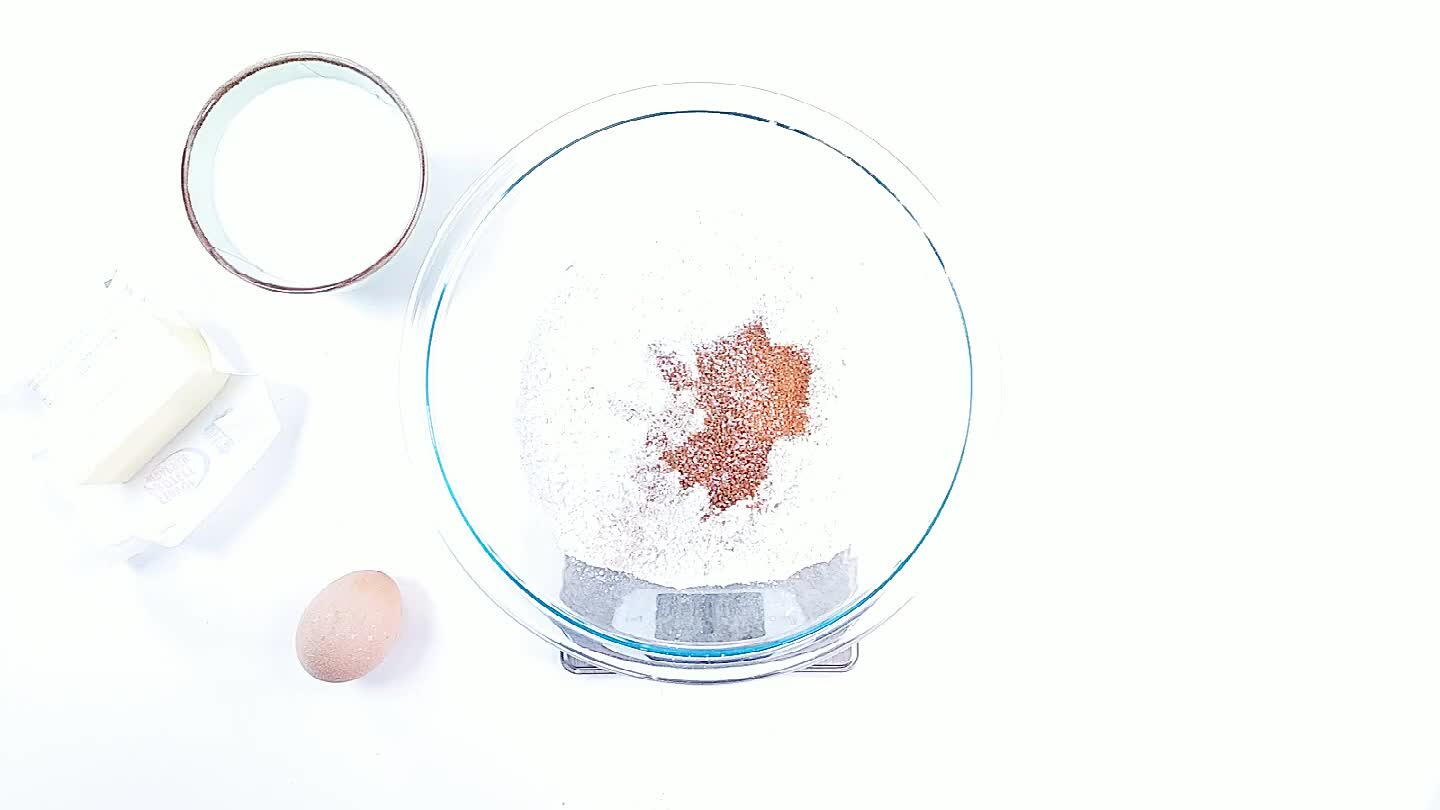 Microwave the milk and butter together to get the butter melted. Pour it in with the flour and mix well.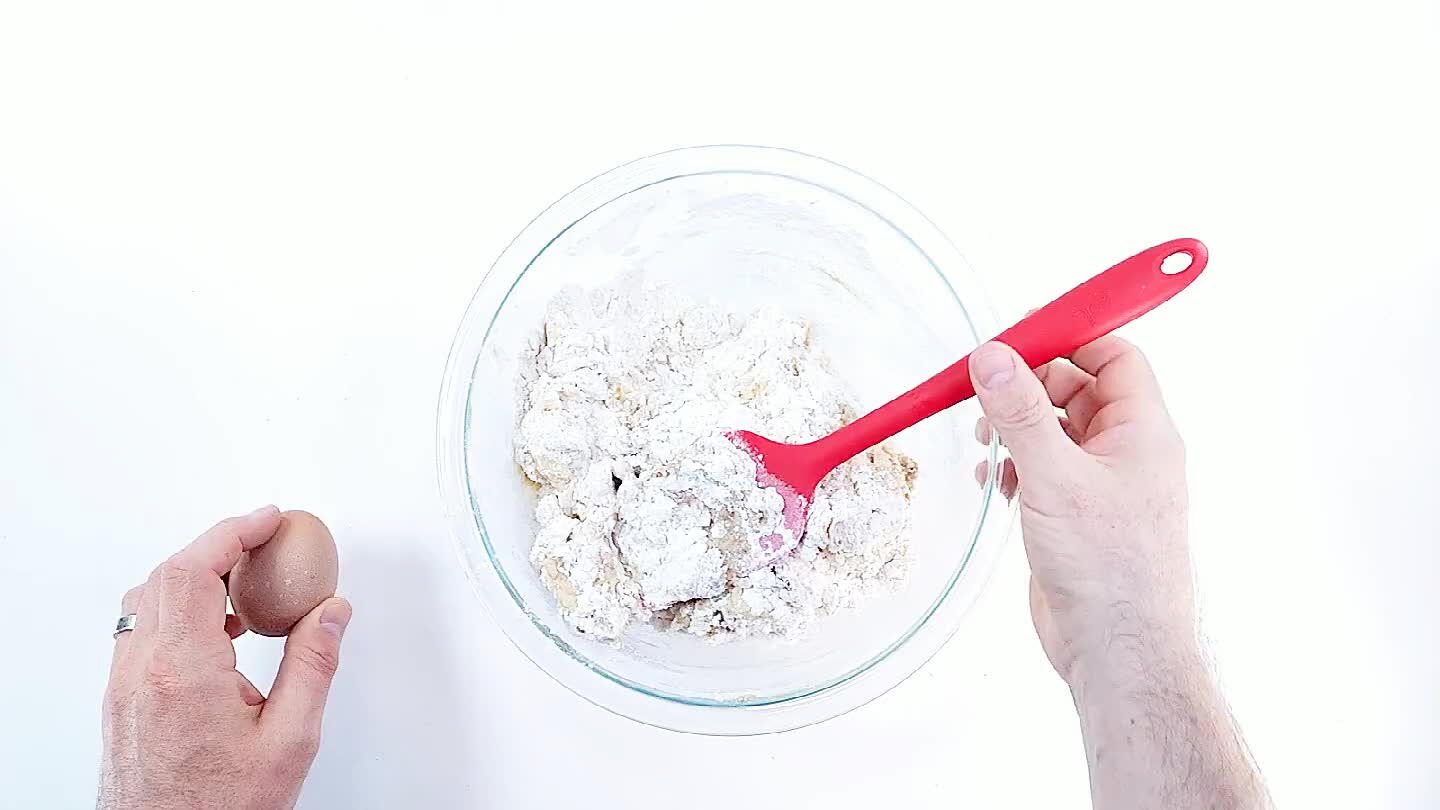 Mix in the egg.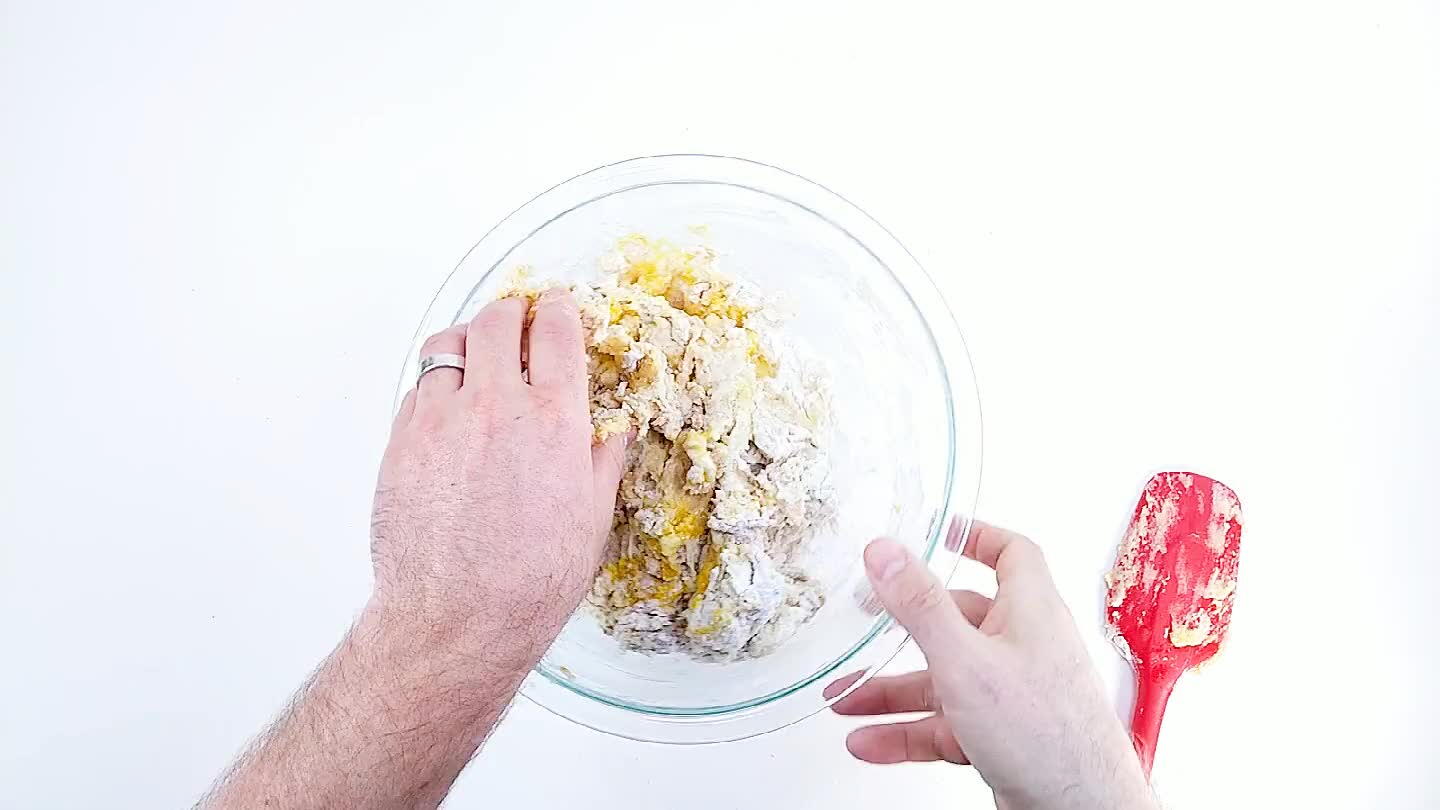 Pull the mixture together into a smooth dough and knead briefly.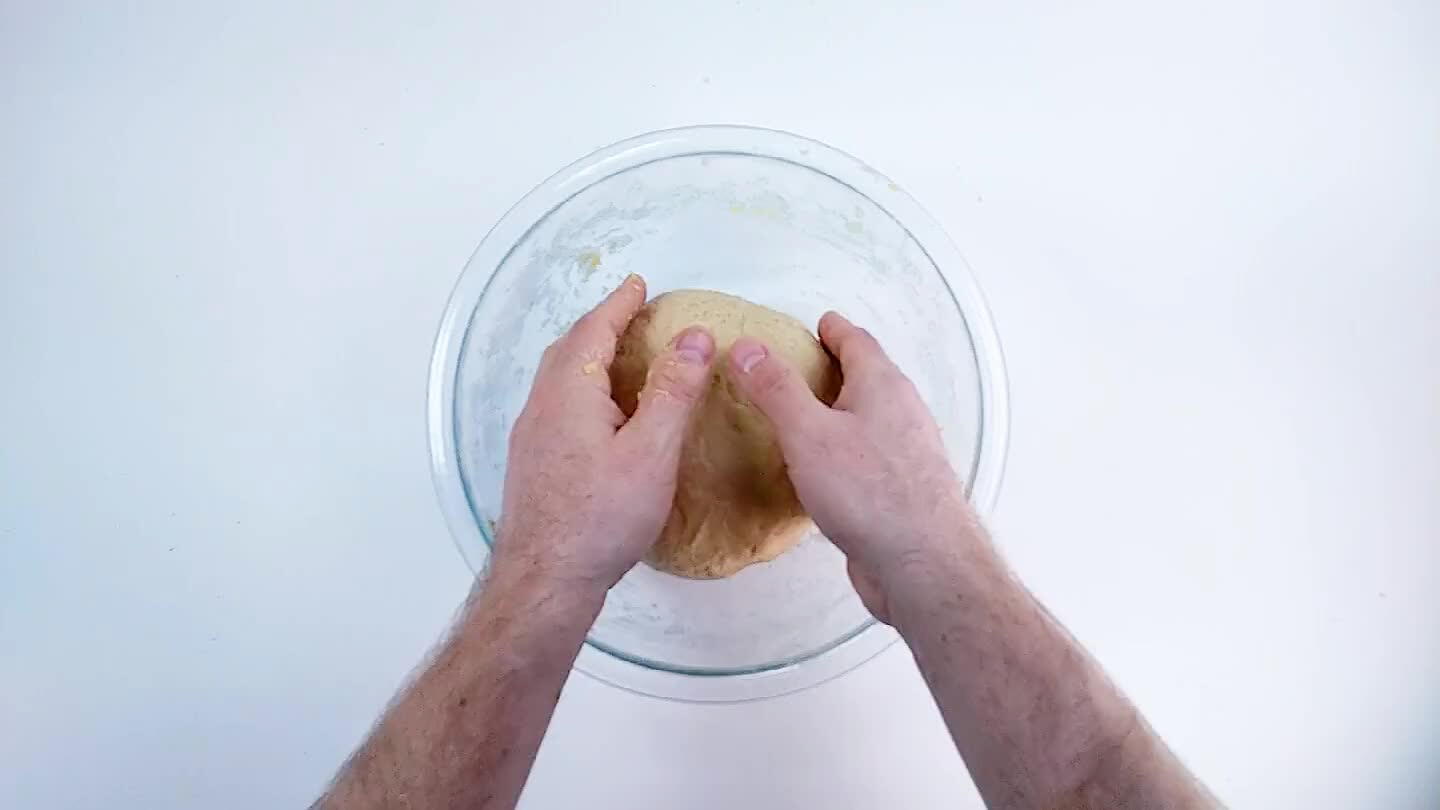 Cover with a clean kitchen towel and set aside for about 2 hours or until doubled in volume.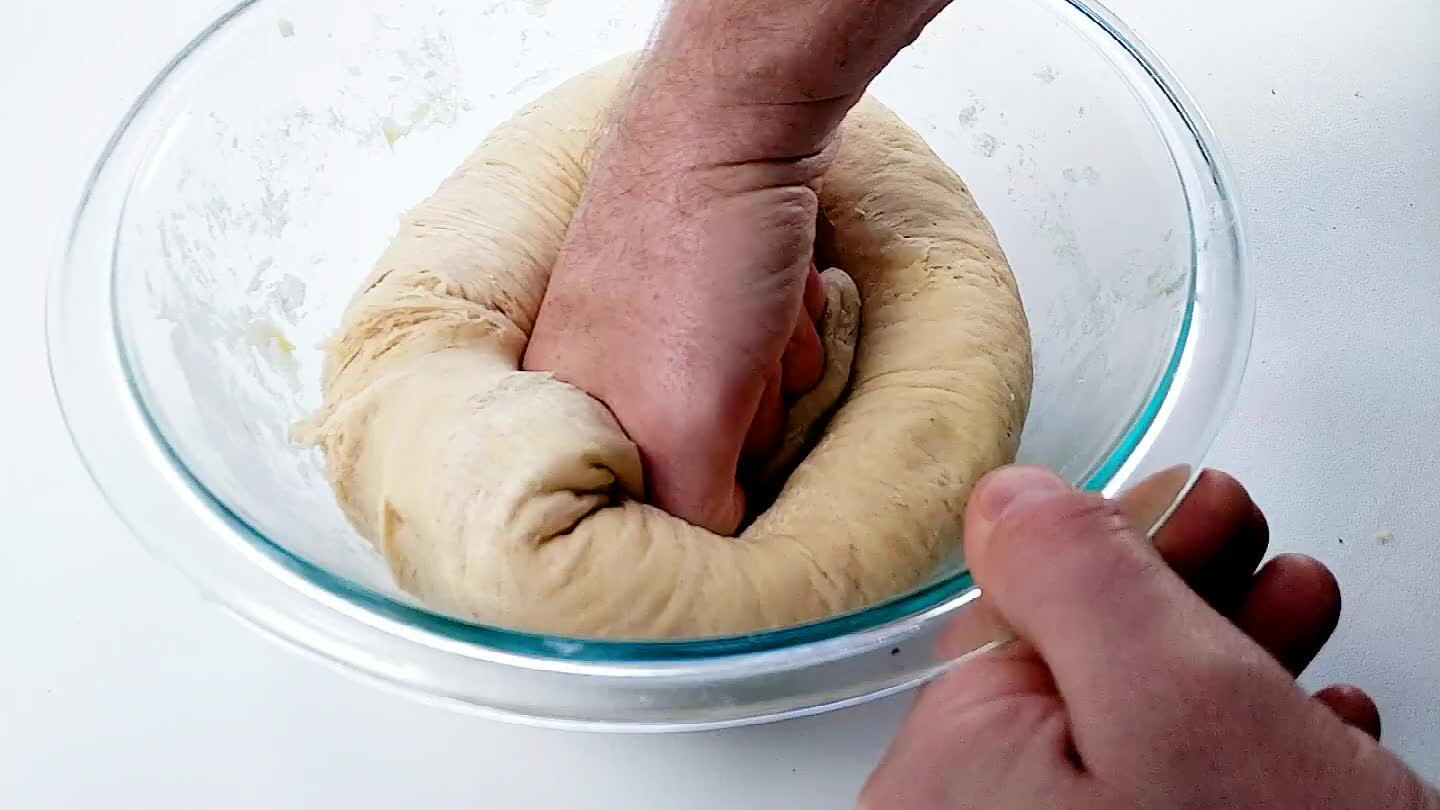 Punch down the dough and lay it out on a clean surface to divide.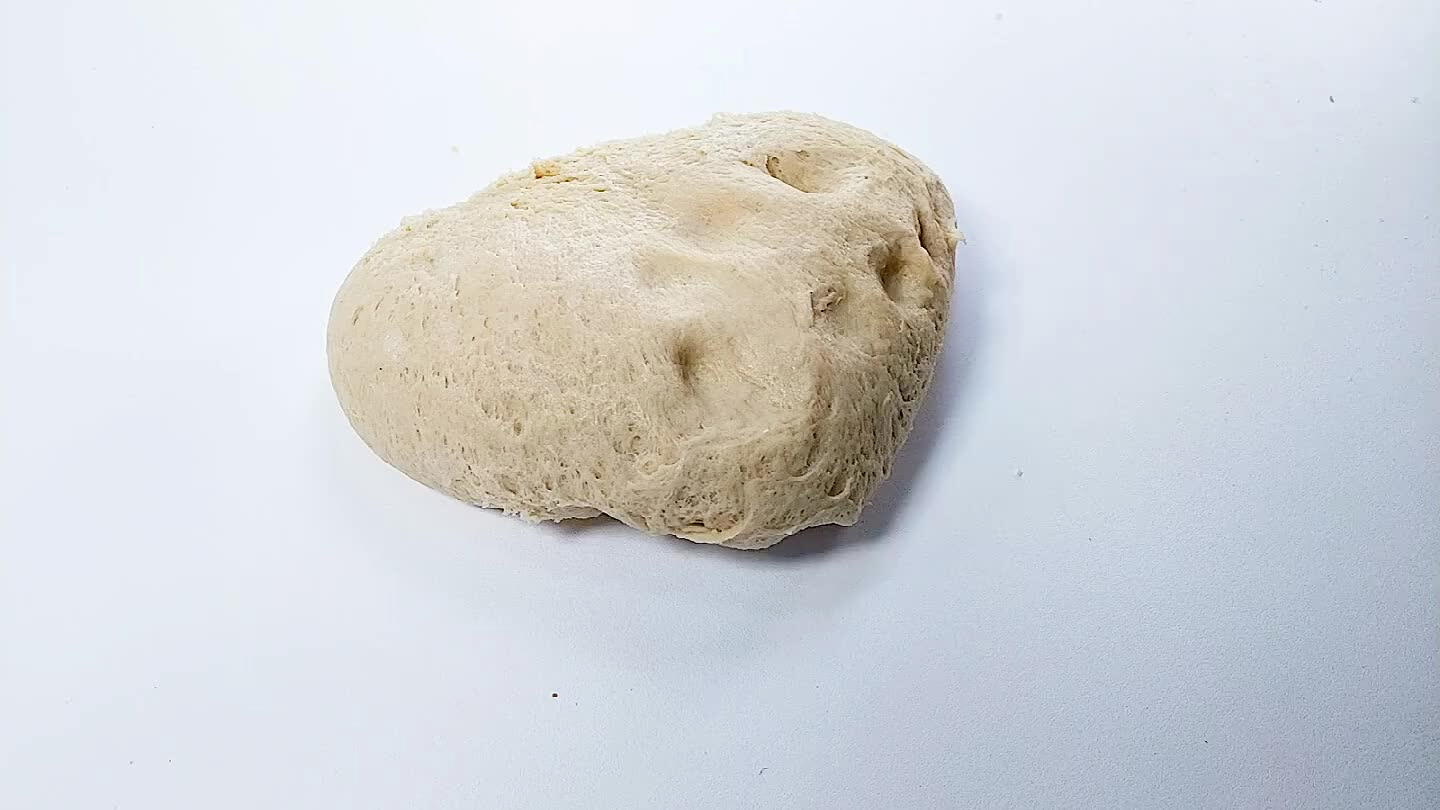 Cut the dough into four pieces of equal size.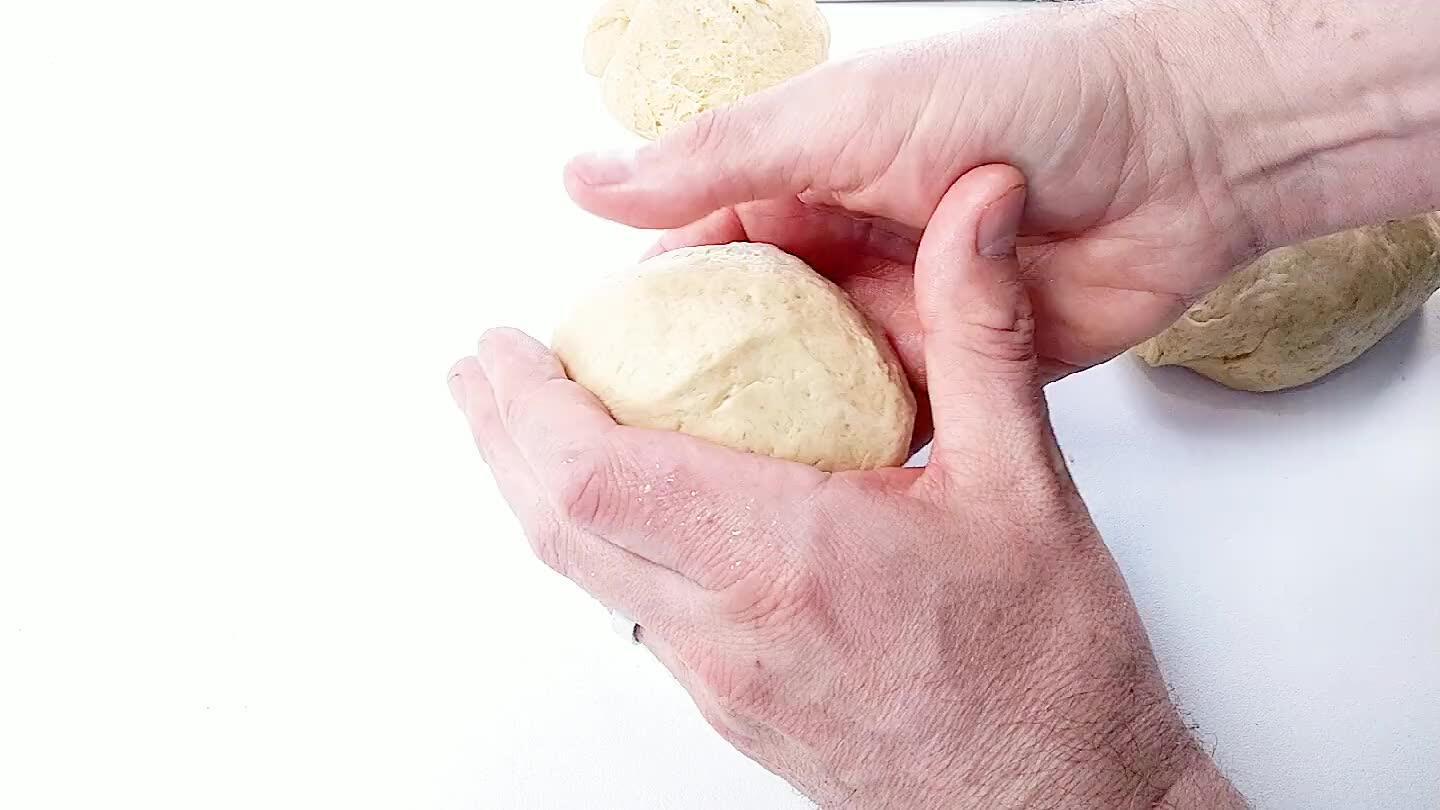 Shape the dough into smooth balls. They don't have to be perfect. Stretch the dough around on itself and pinch closed in the back.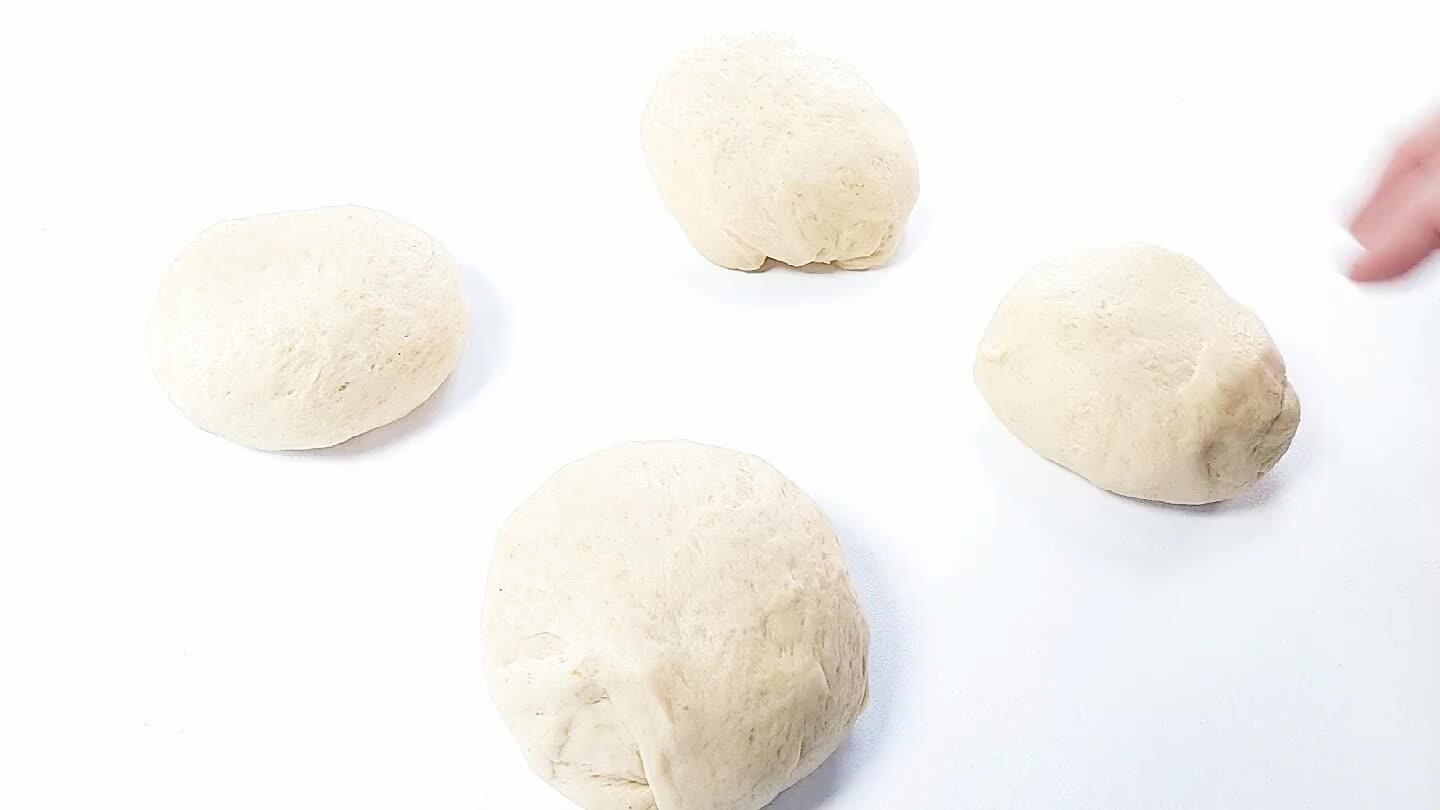 Press out each ball to a circle about a thumb's width thick.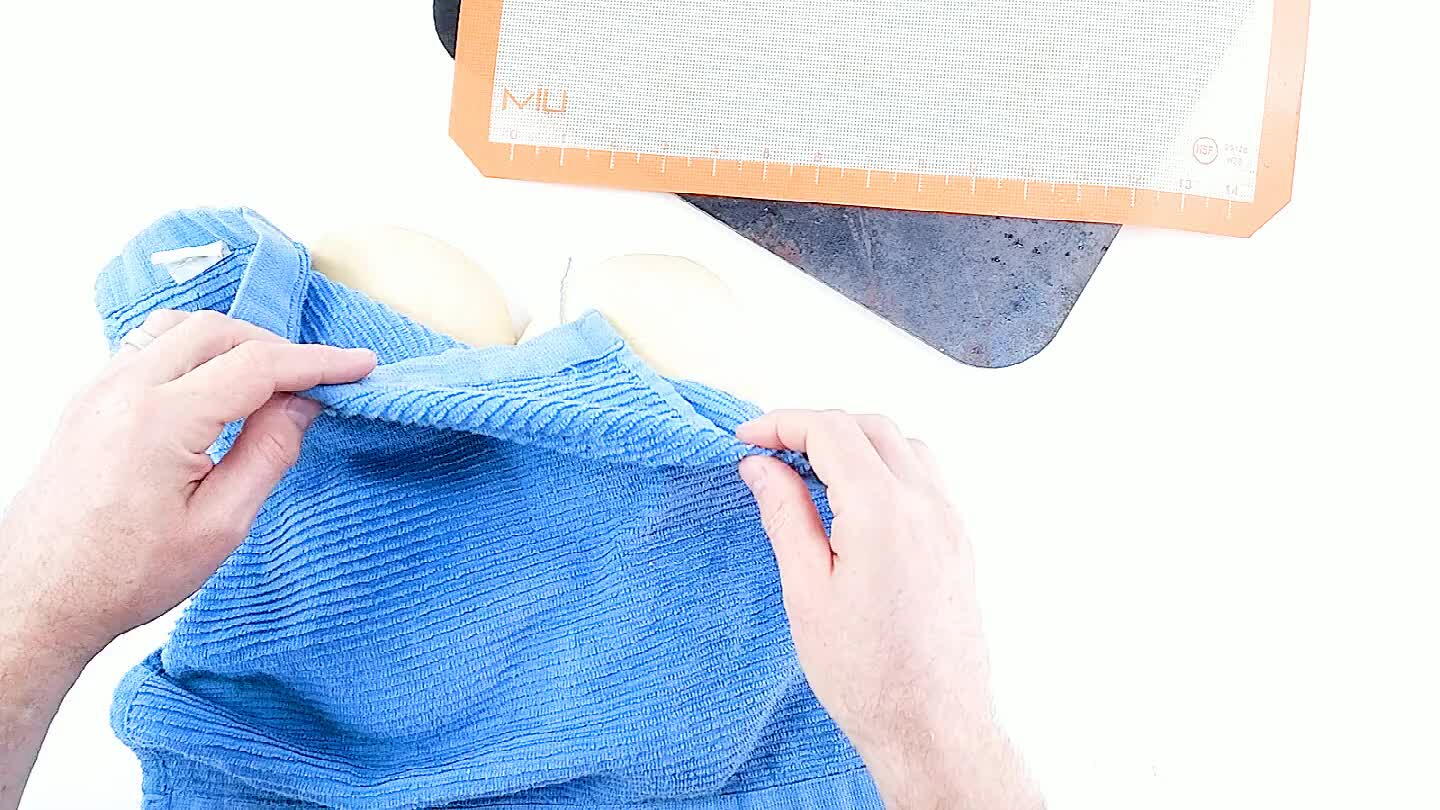 Cover and set aside to proof for another hour.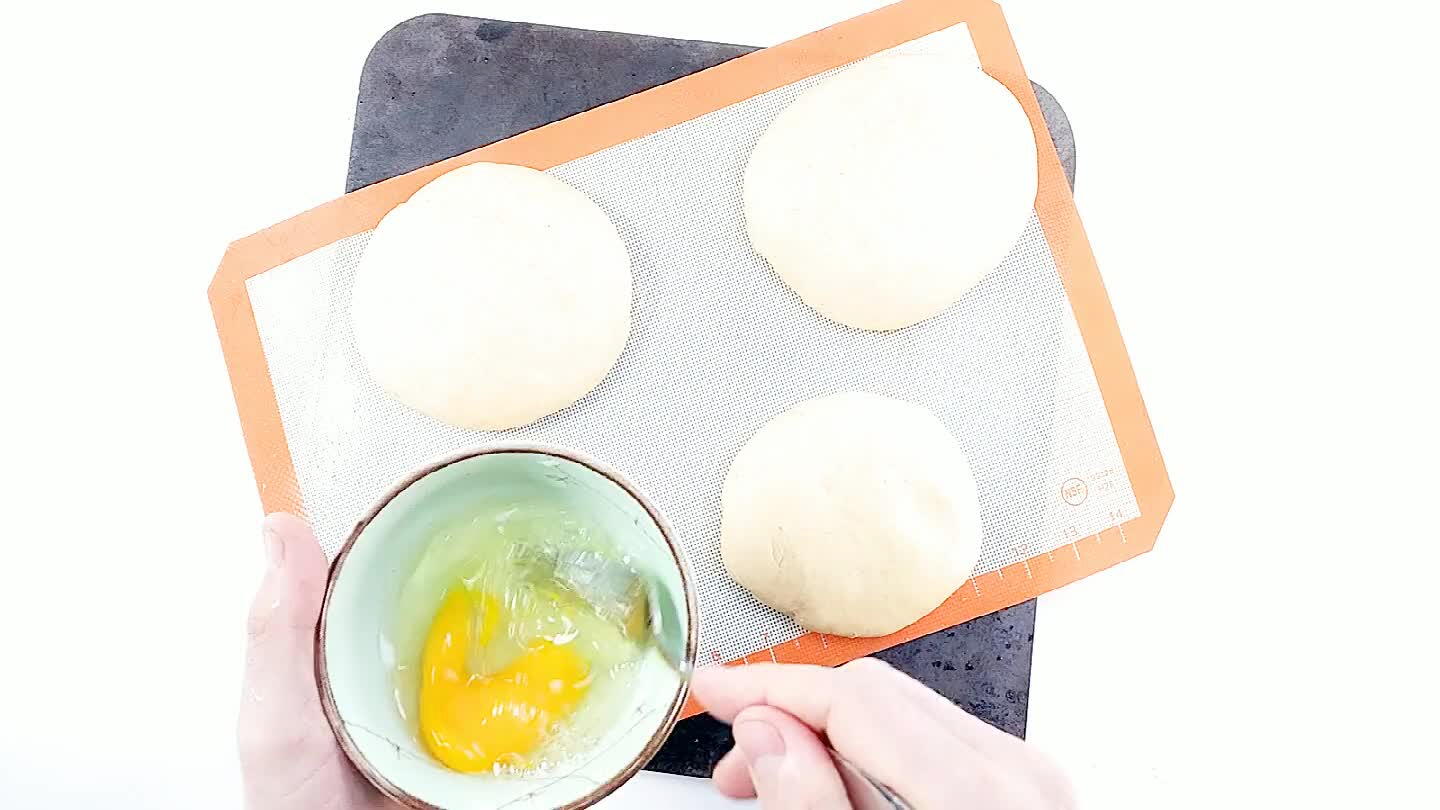 Arrange the buns on a baking sheet. Mix an egg with a splash of water and paint it over the top of the buns.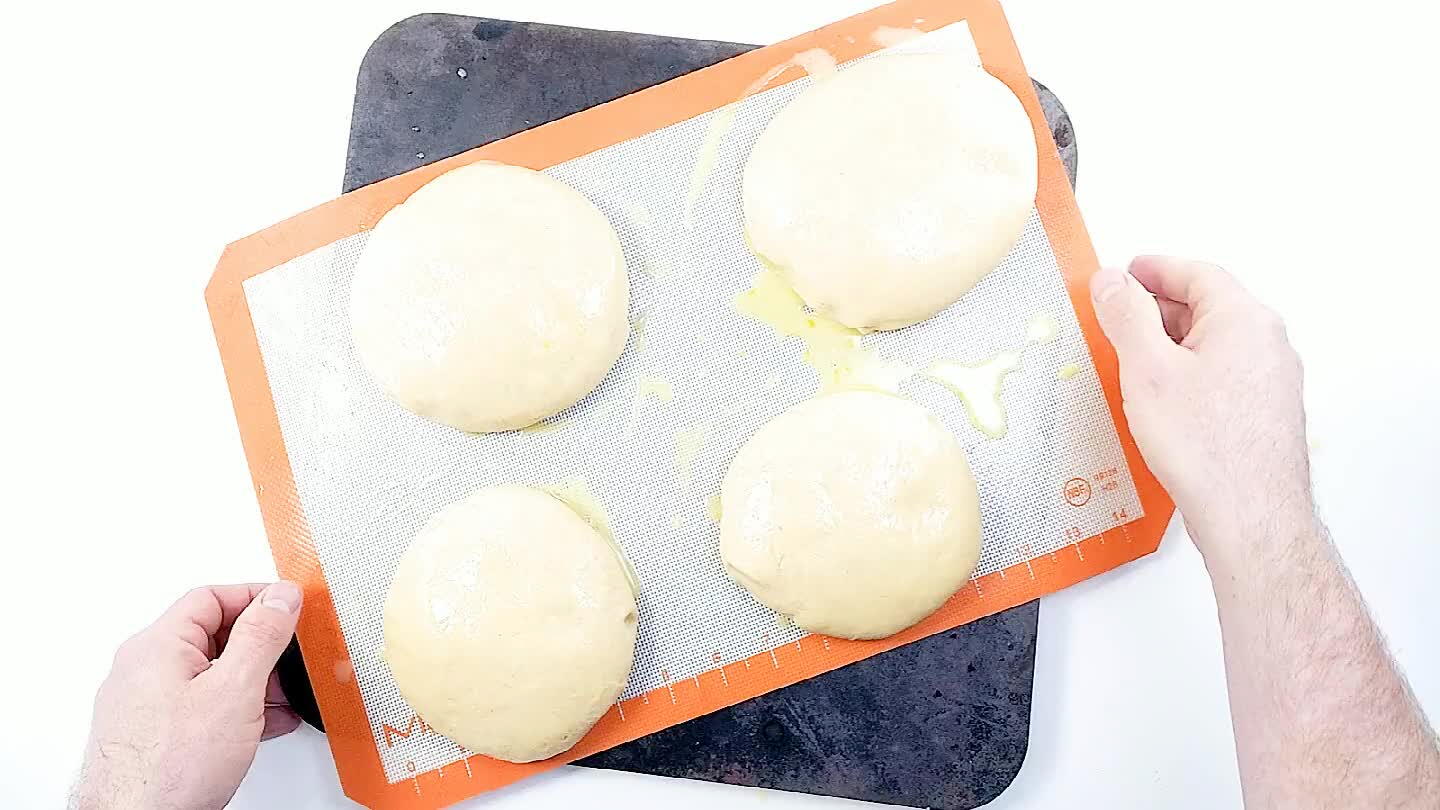 Bake until golden brown. It only takes around 15 minutes. They should sound hollow when tapped.