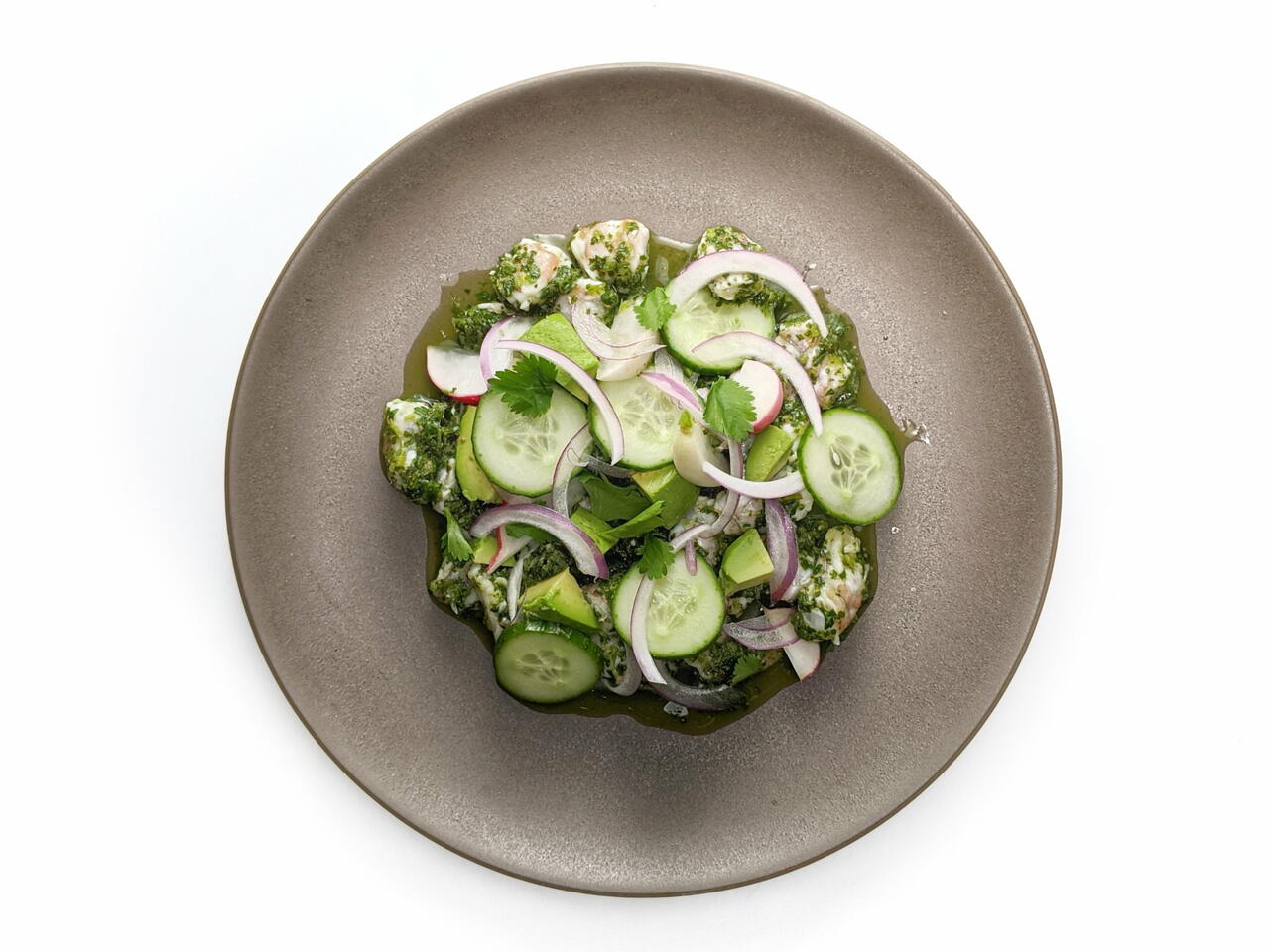 Recipe video made by Ryan
Published on 04/21/2020, viewed by 16319 , 0 Comments
4 portions
30m
Spicy and green, this style of ceviche is common in Western Mexio.
What you will need
2 cloves Garlic
1/2 bunch Cilantro
2 Jalapeños
6 Limes
1 lb. Shrimp
1 bunch Radishes
1 English Cucumber
1/2 Red Onion
1 Avocado
Salt
10 oz. Tortilla Chips
(Nutritional facts 201 calories, 6.92 g fat, 31.93 g carbohydrates, 4.24 g protein, 0 mg cholesterol, 420 mg sodium)
How to cook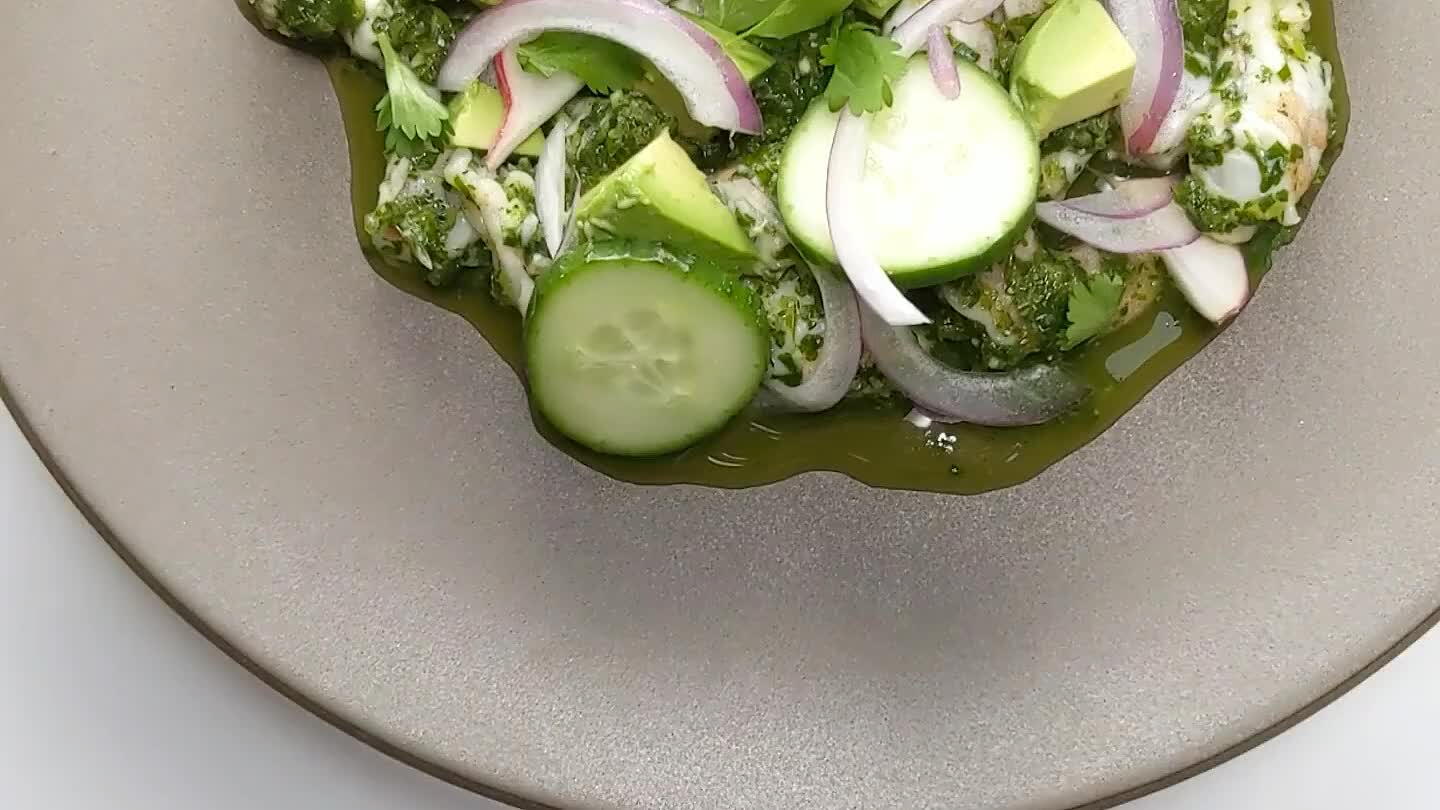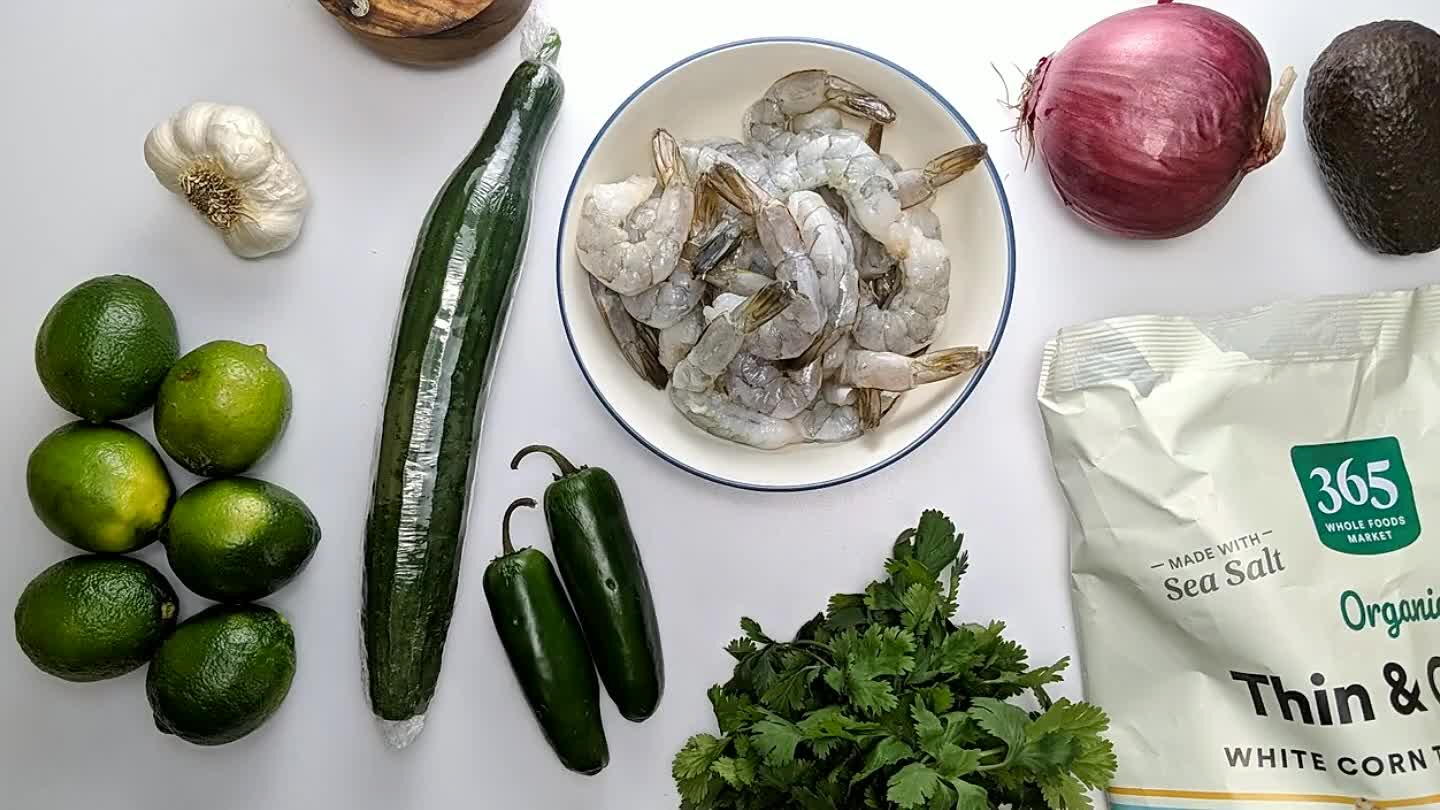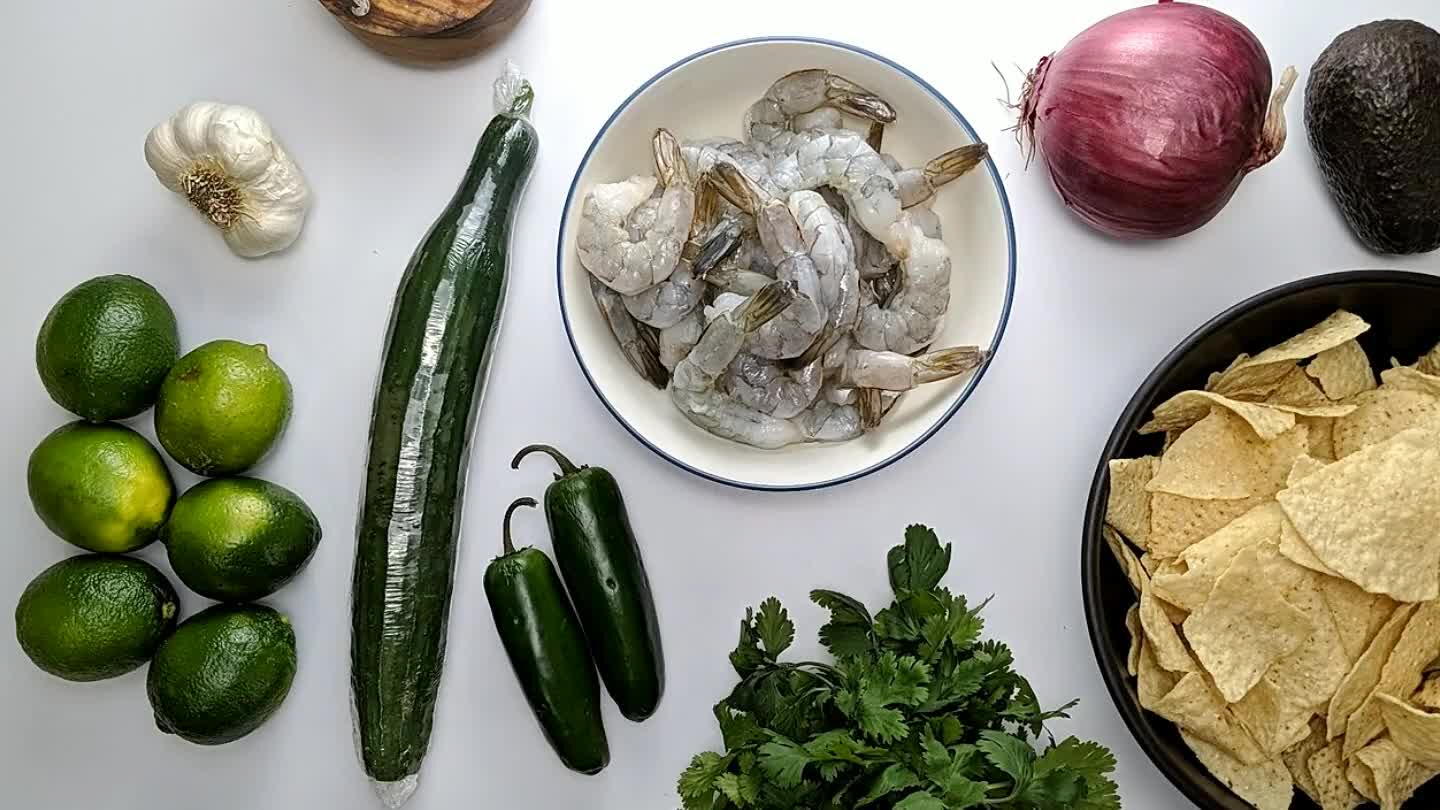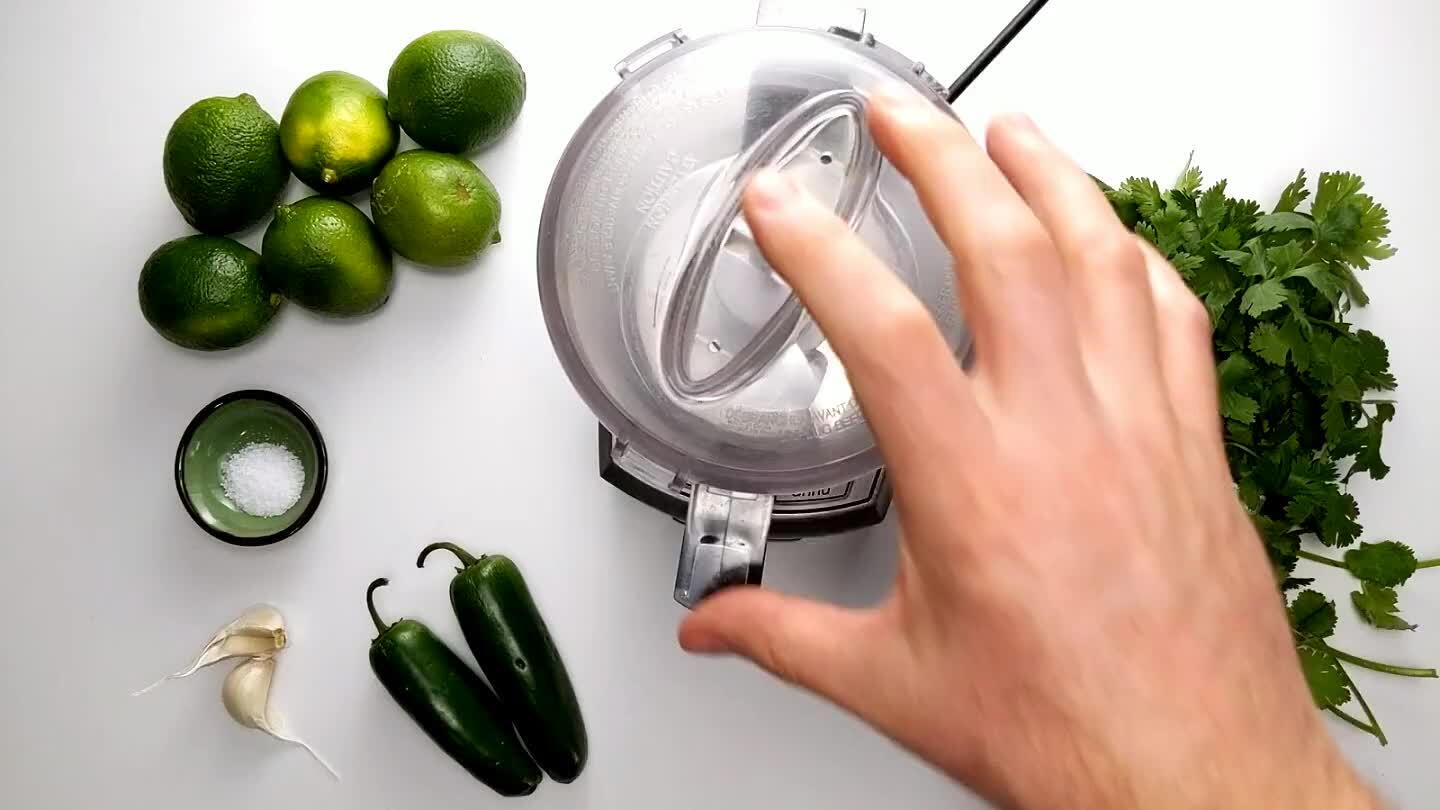 Toss a pinch of salt in a blender or food processor.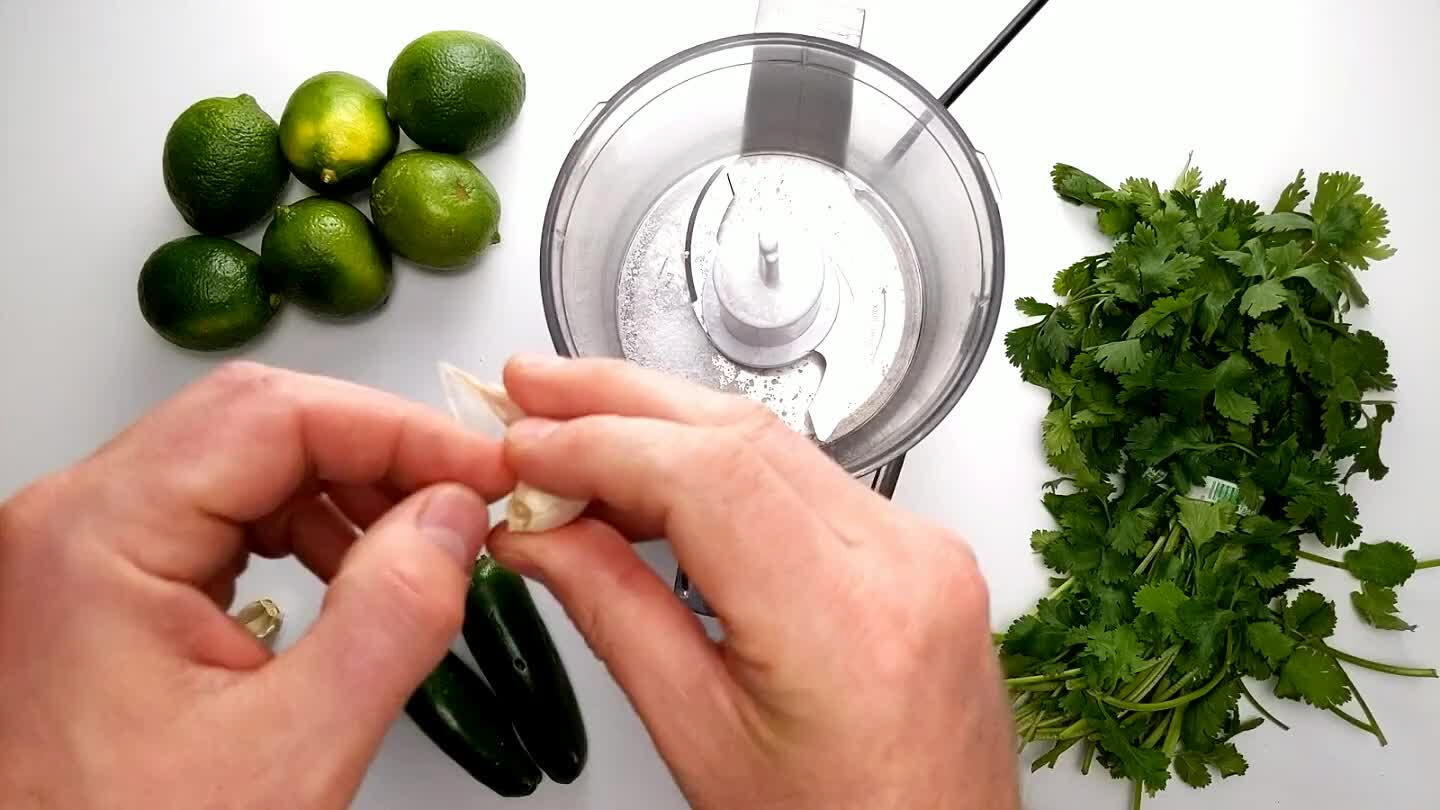 Peel the garlic cloves. Toss them in with the salt. Give the blender a few pulses to start chopping the garlic.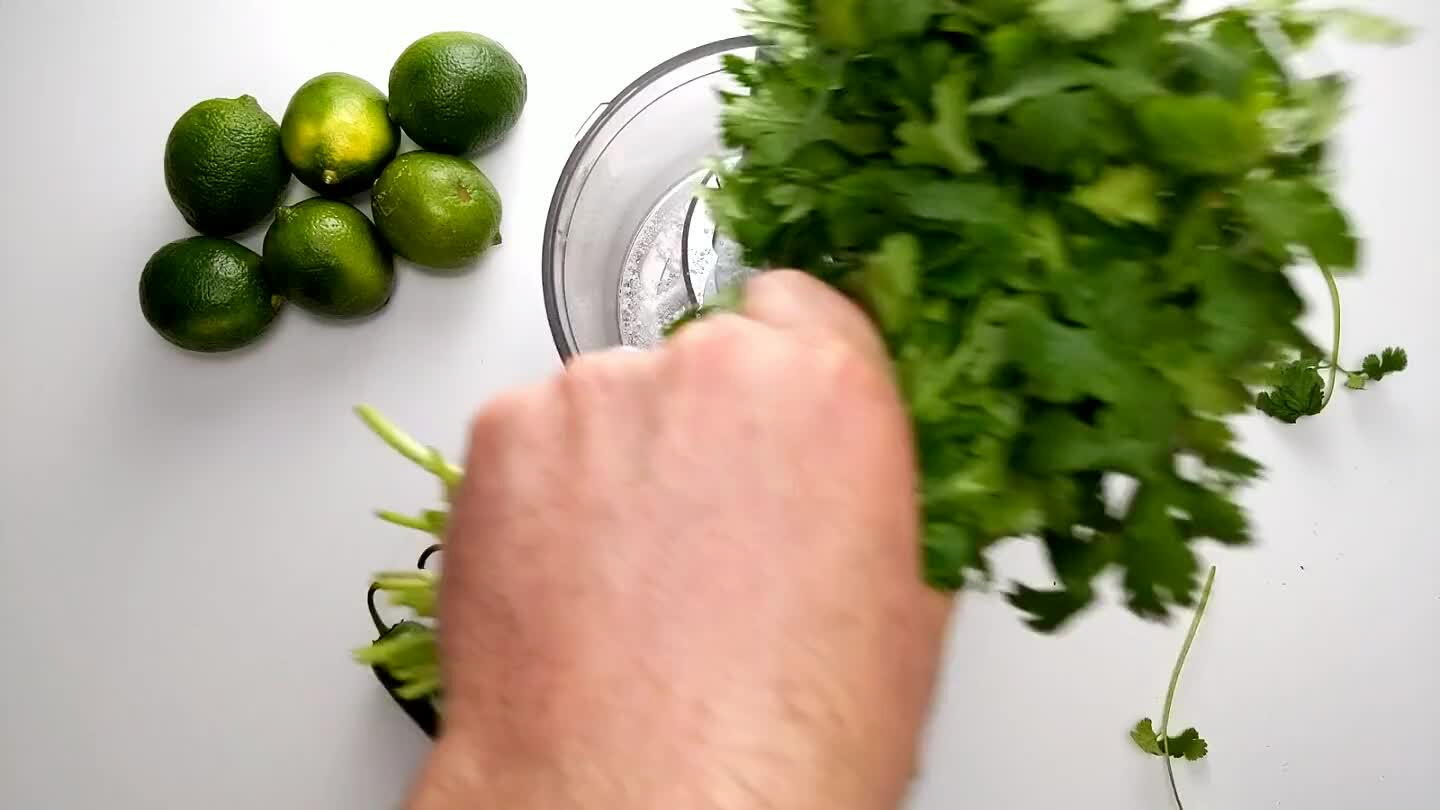 Wash the cilantro. Remove and discard the lower half of the stem. Toss the top half in with the garlic. Cilantro stem has plenty of flavor, so don't worry about picking the leaves. But you might want to set aside a few sprigs for garnishing.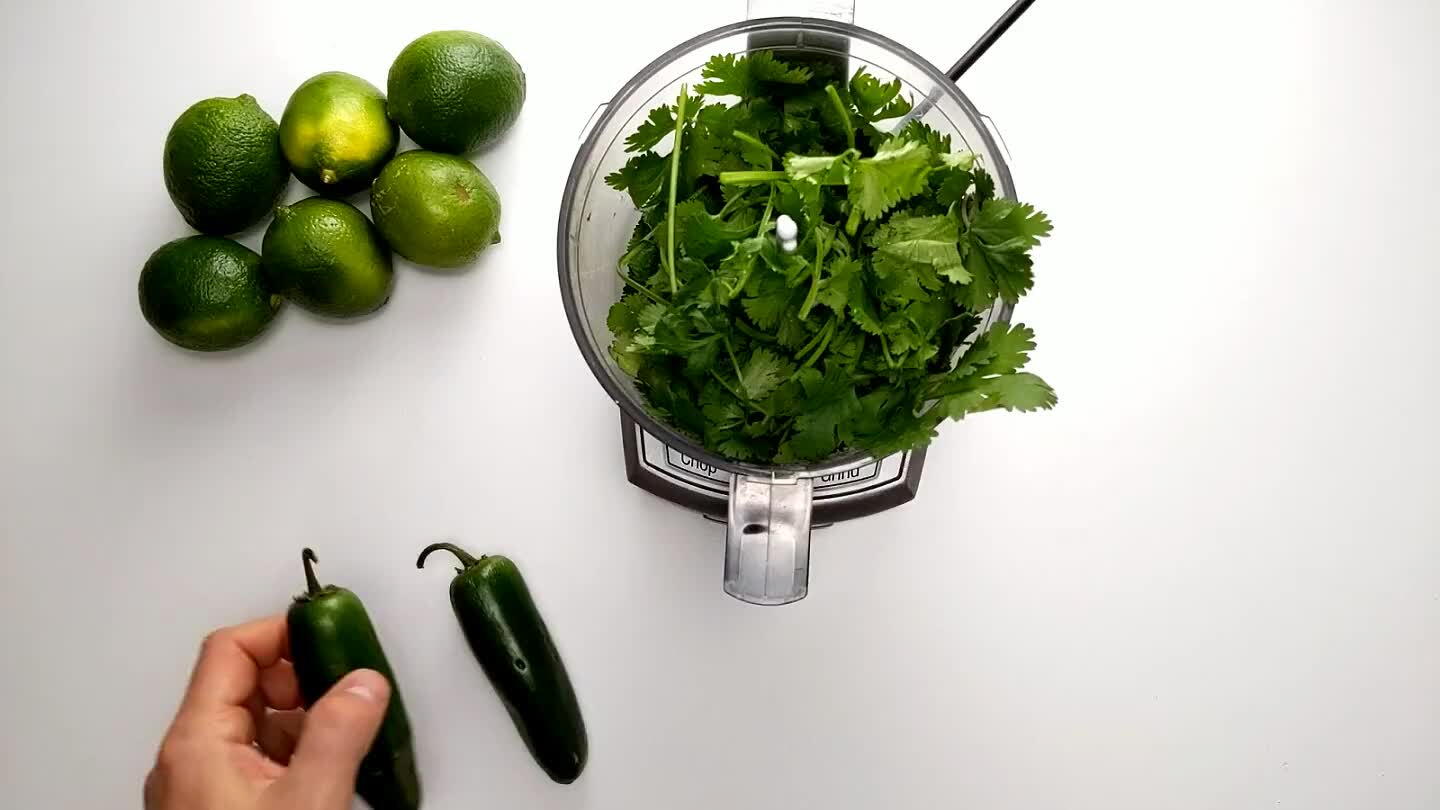 Remove and discard jalapeño stem. Slice the jalapeño in half lengthwise. Remove and discard the seeds. Toss the jalapeño into the bowl of your blender.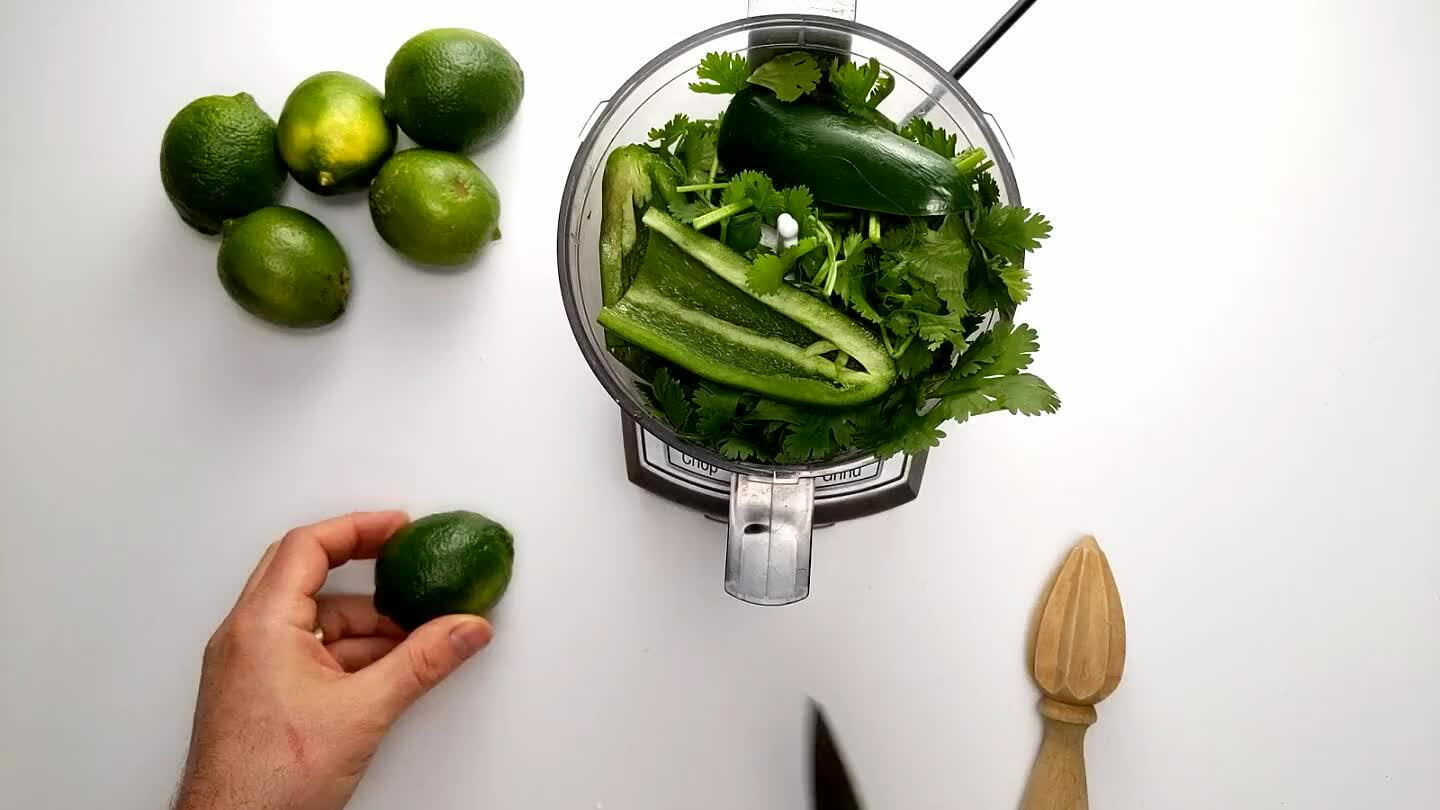 Squeeze in the juice from all of the limes.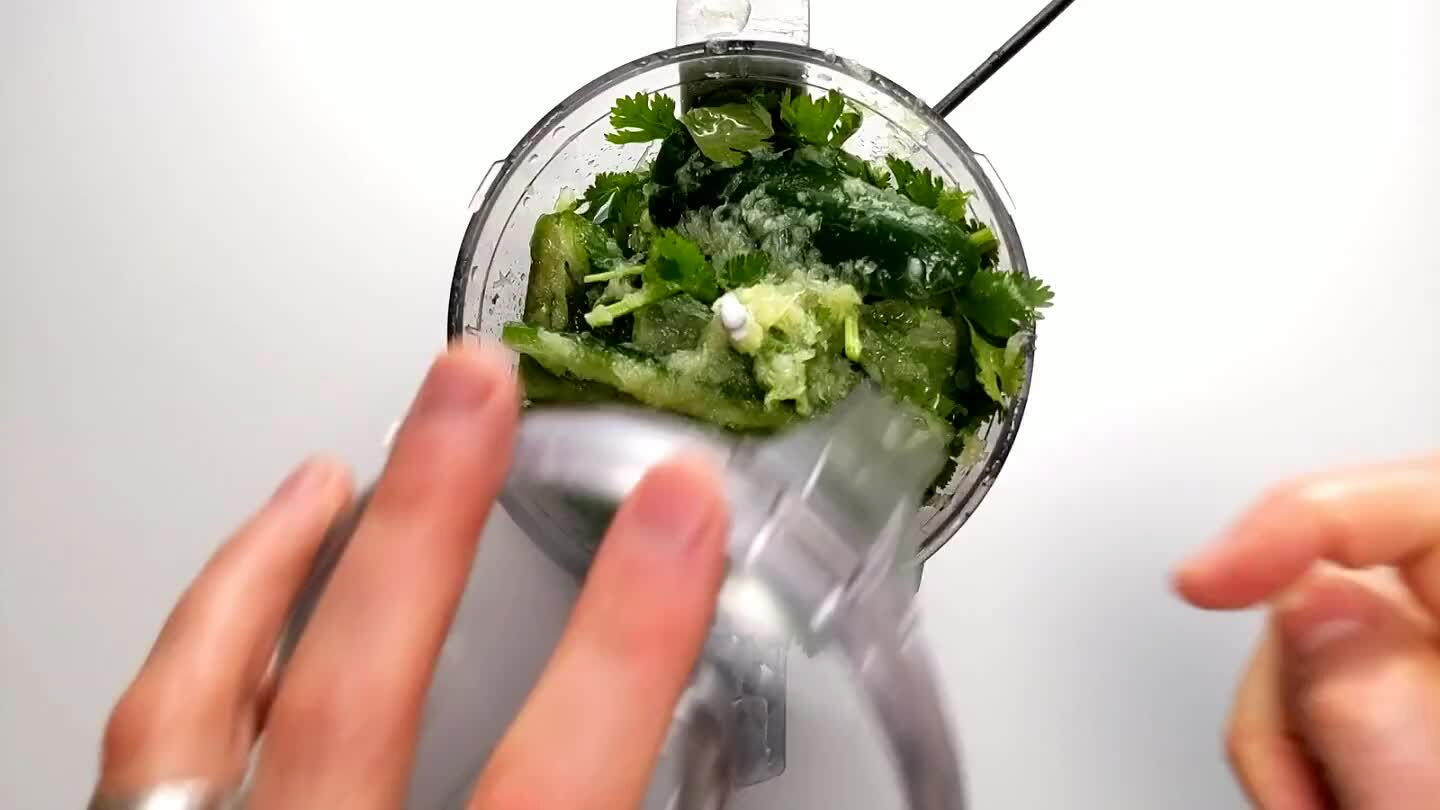 Pulse and chop to blend the contents to something like the consistency of a pesto.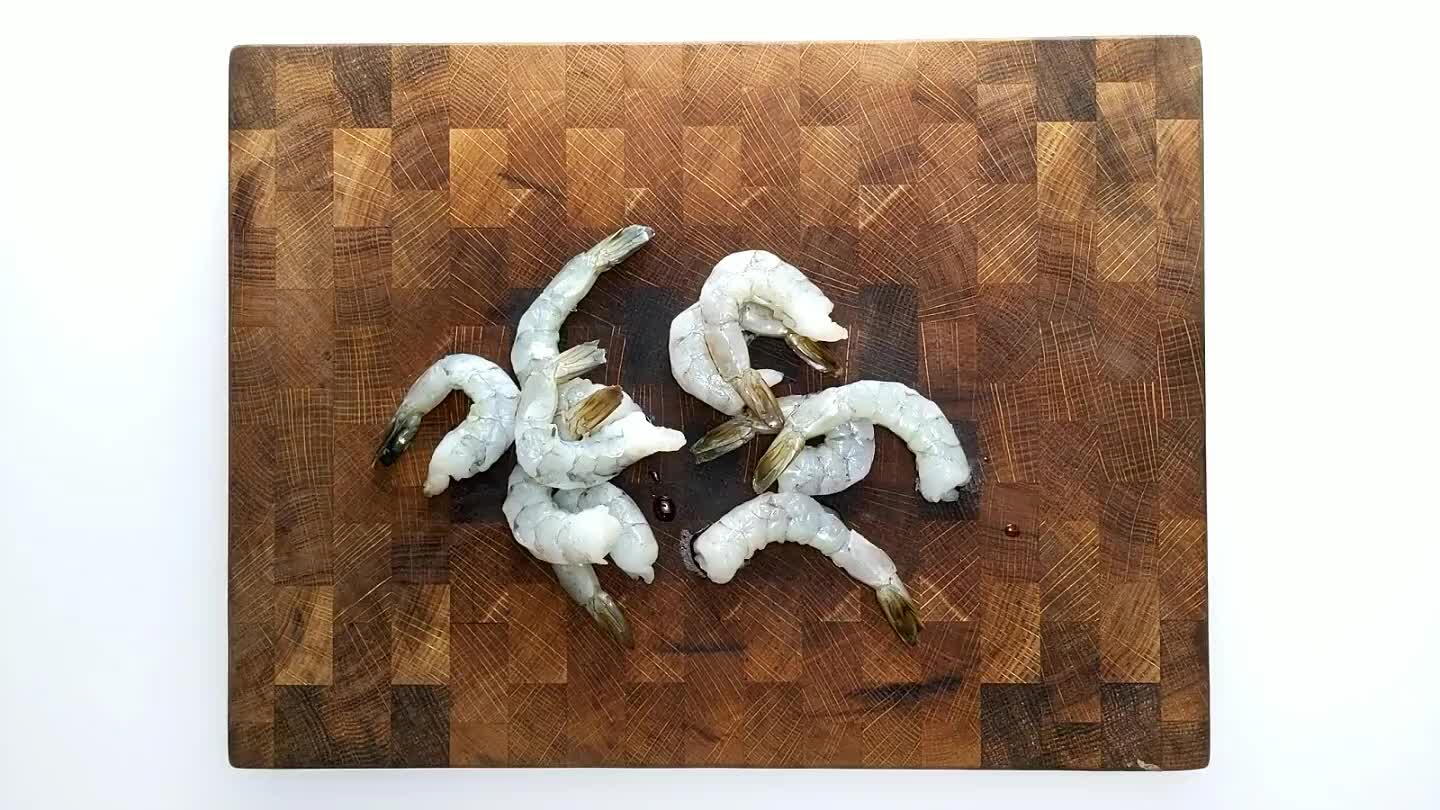 Peel and clean the shrimp. Cut into bite-sized chunks.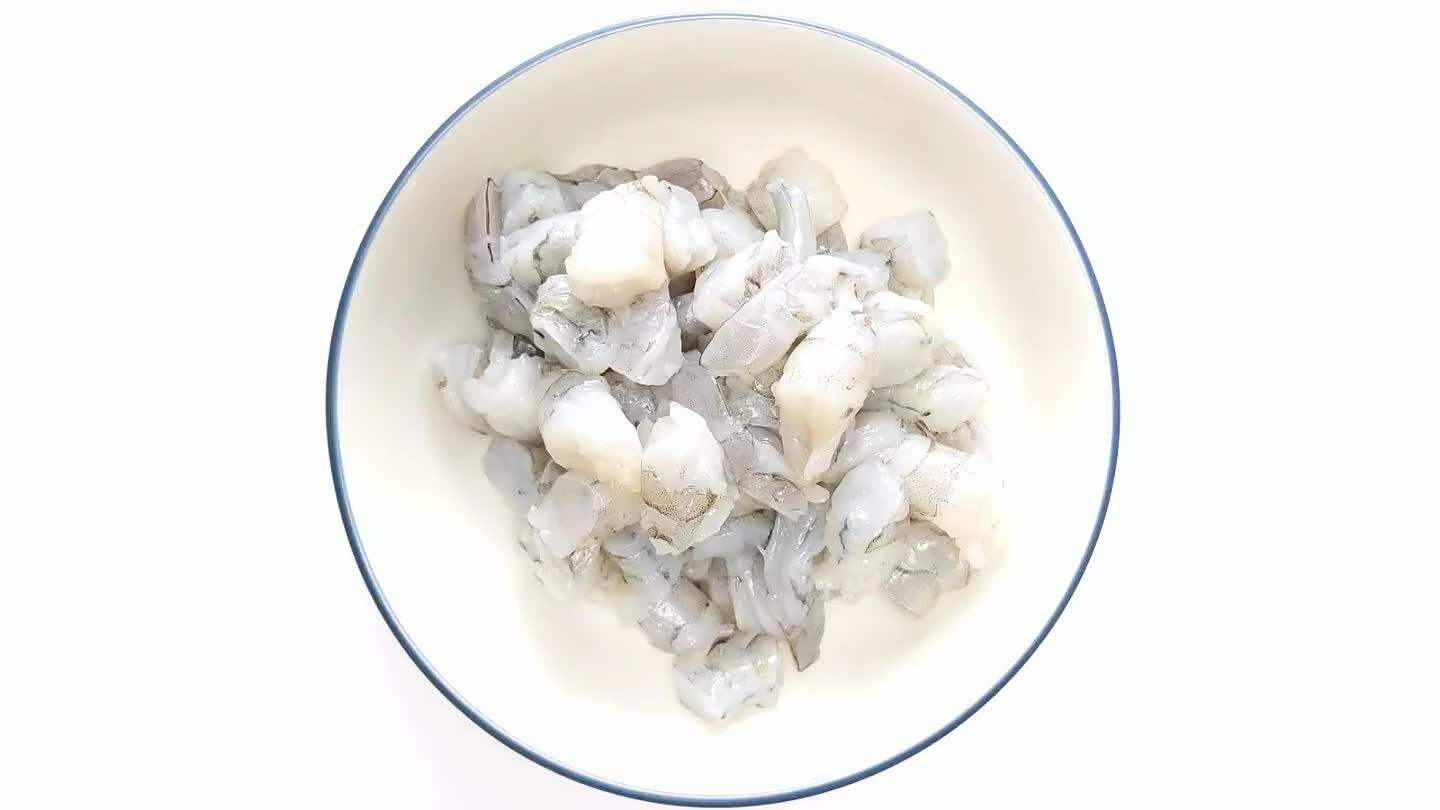 Pour the lime and cilantro marinade over the shrimp. Toss to mix well, then press the shrimp down so that they fall beneath the surface of the marinade.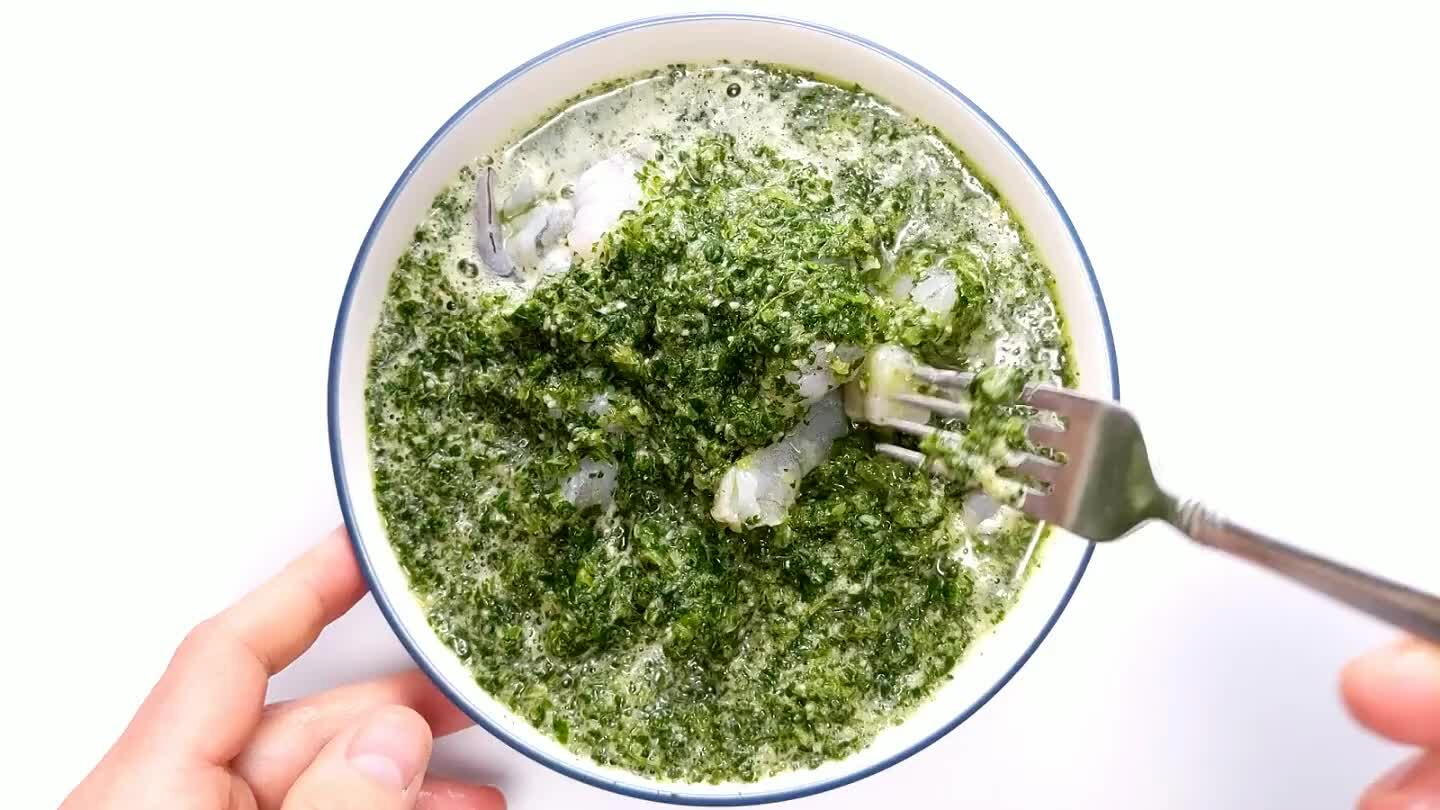 Place the shrimp in the refrigerator to marinate for at least 20 minutes while you prepare the garnishes.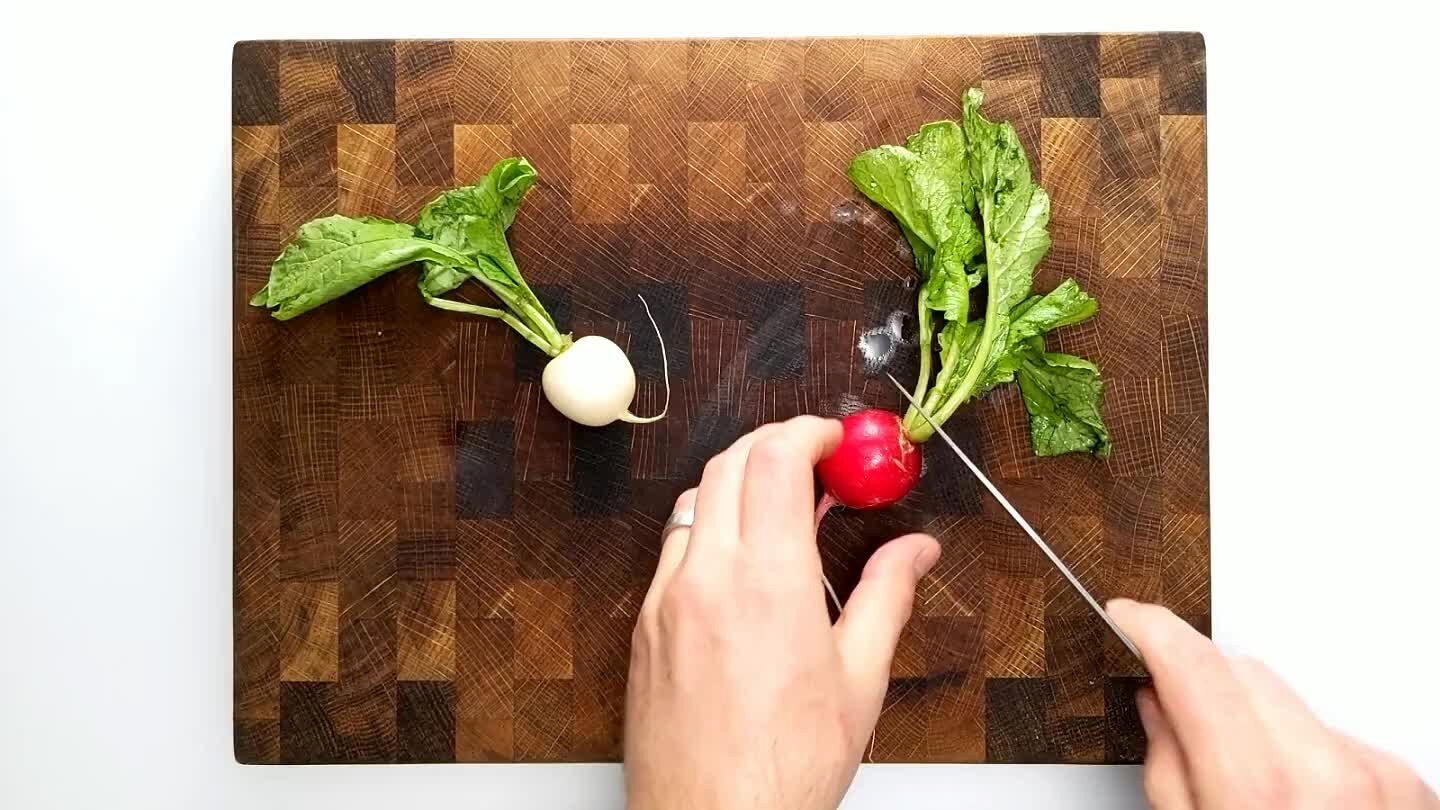 Wash and pare the radishes and slice for garnishing.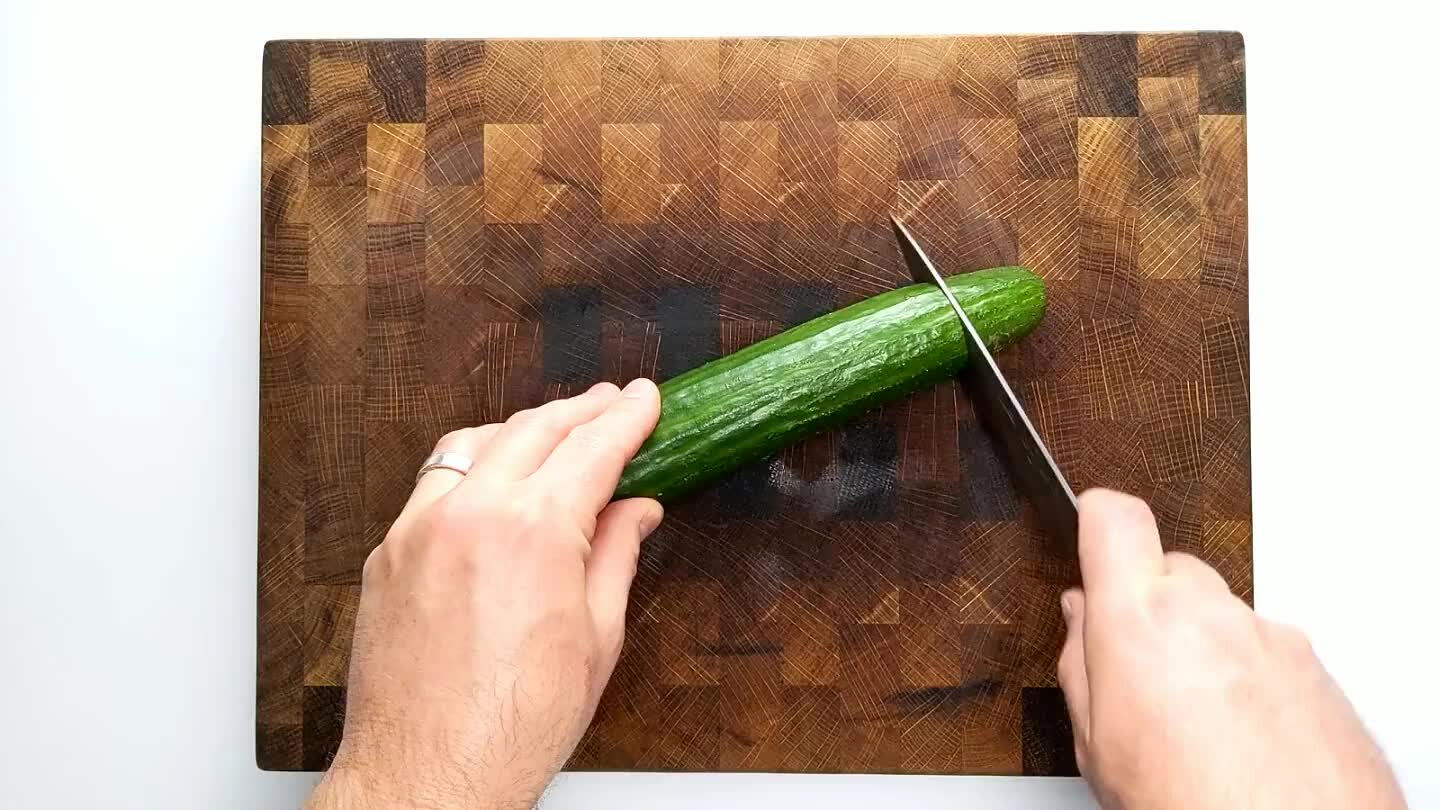 Wash the cucumber. Remove and discard the stem. Slice to about 1/4".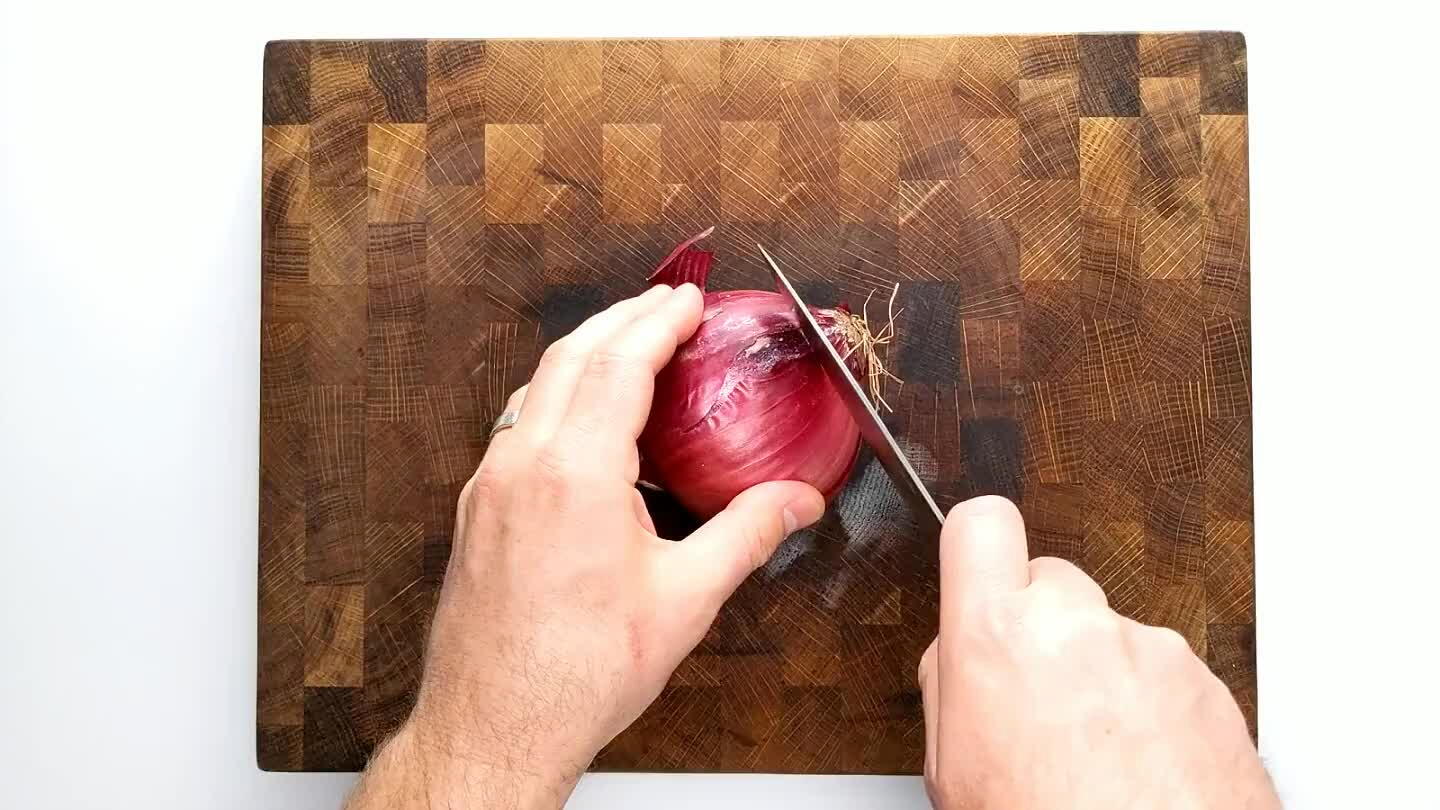 Remove and discard root and stem tips. Peel and slice thin for garnishing.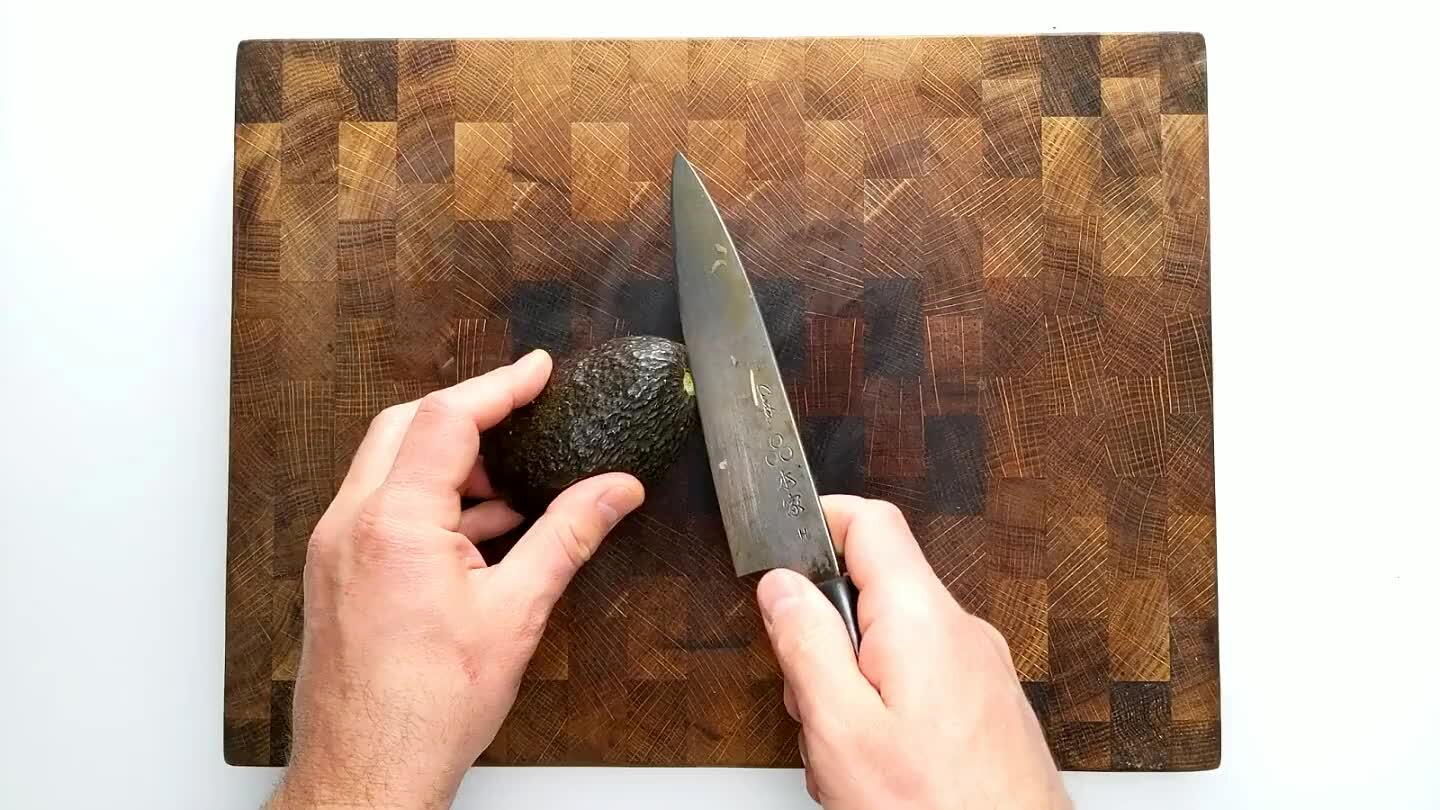 Remove the stem plug from the avocado and slice through the stem into the seed below. Roll the seed along the knife to cut an even ring around the pit. Twist the avocado halves against each other to separate. Flick the blade of the knife into the avocado seed and twist to release the seed. Scoop out the flesh and dice.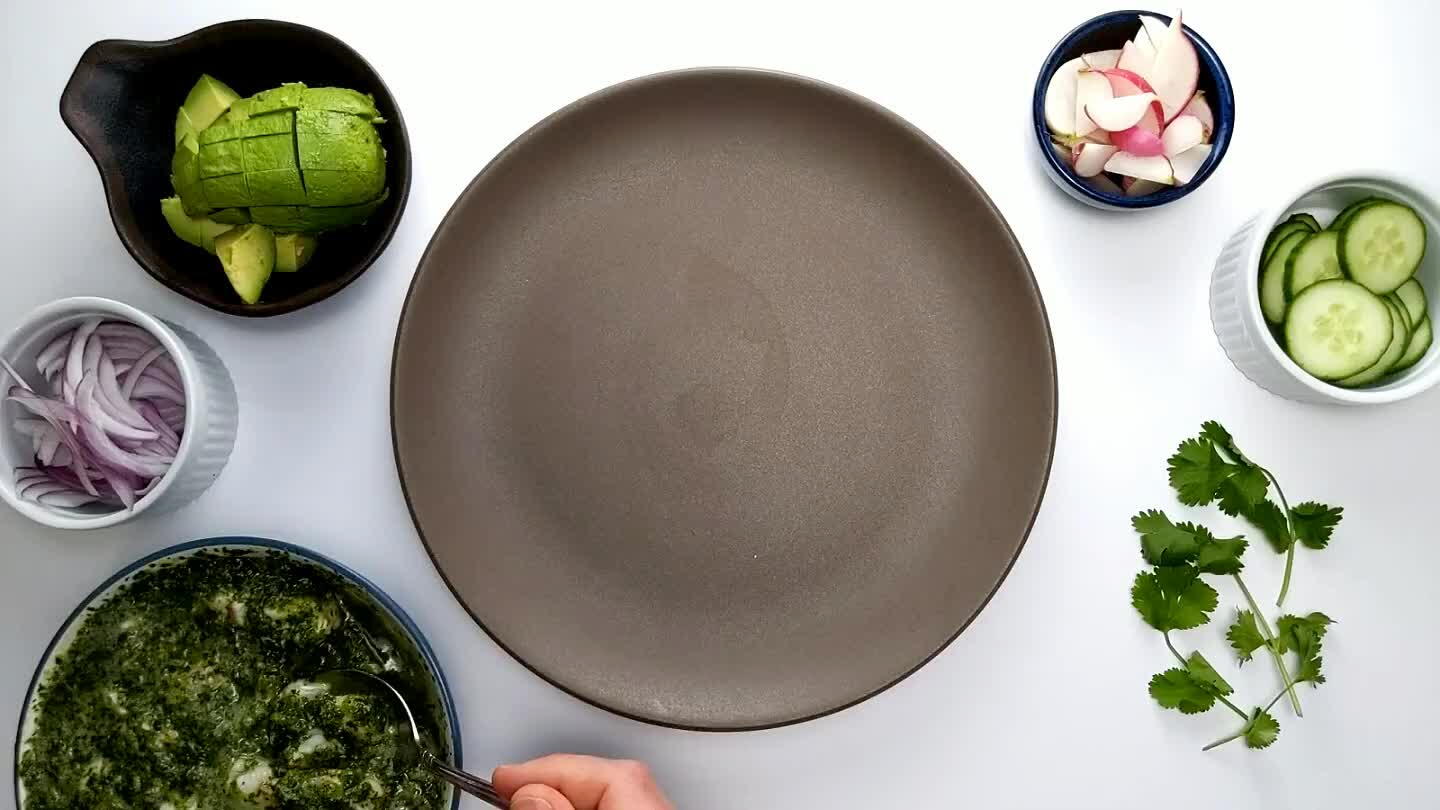 After marinating, the shrimp is ready to serve. Spread some marinated shrimp on plate.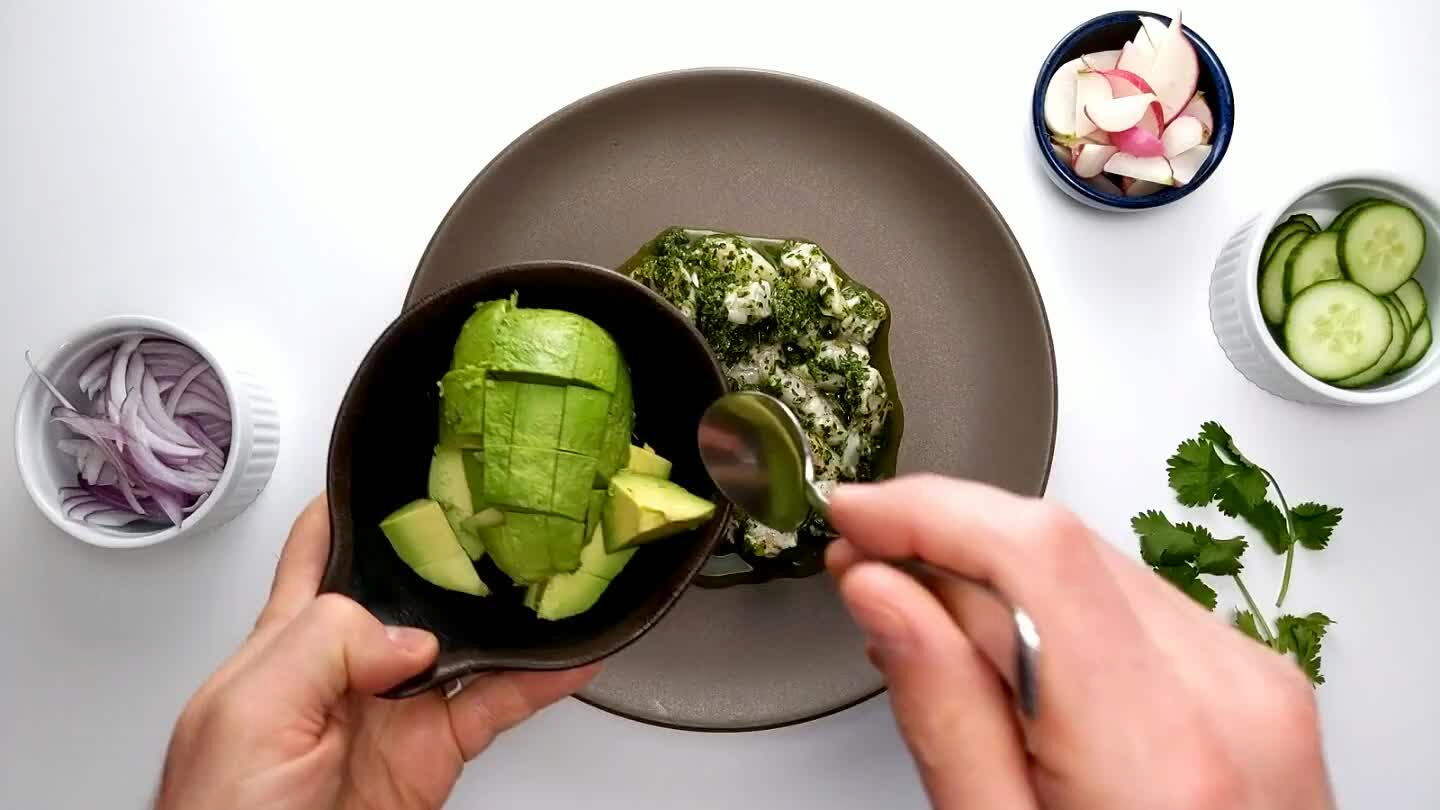 Garnish with diced avocado.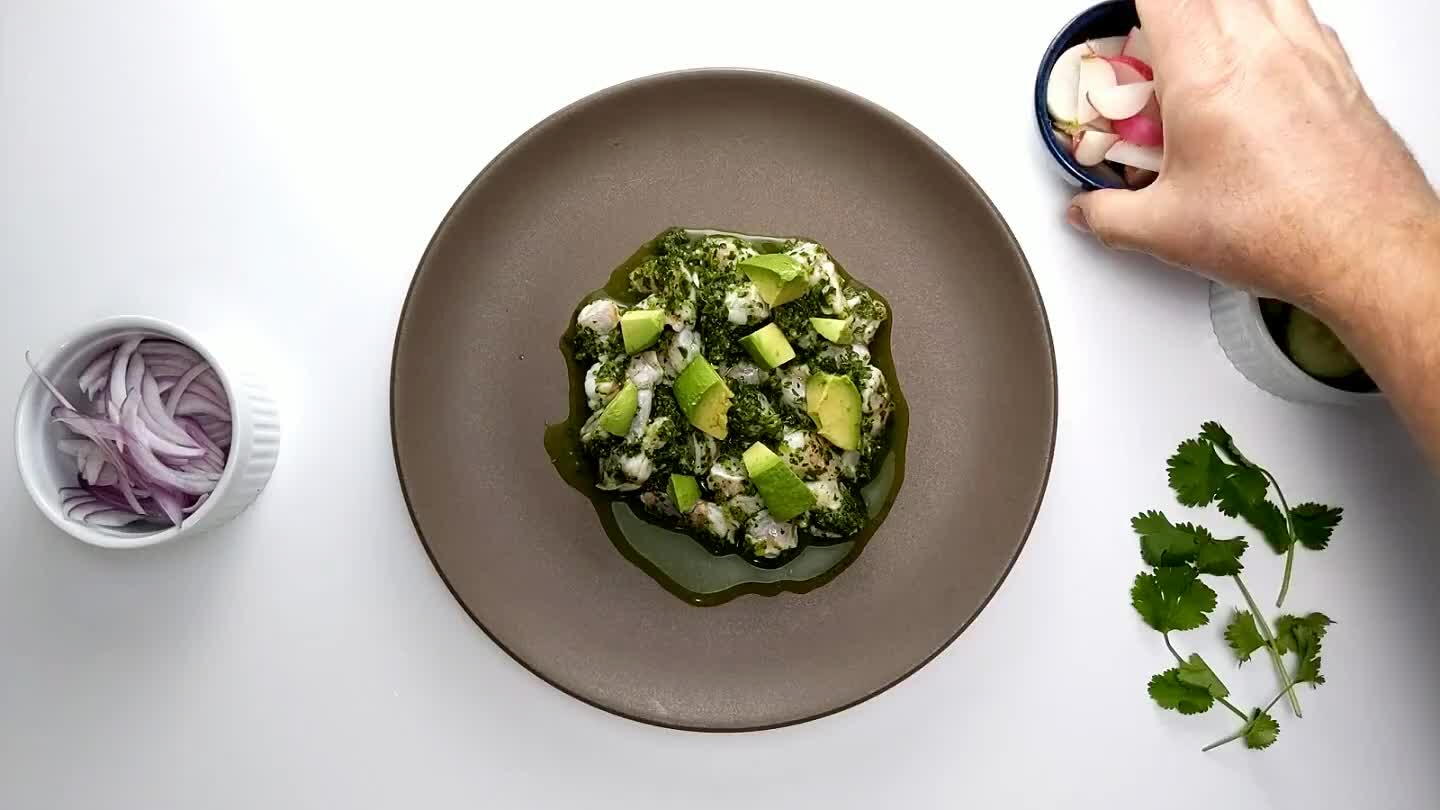 Add some radish wedges.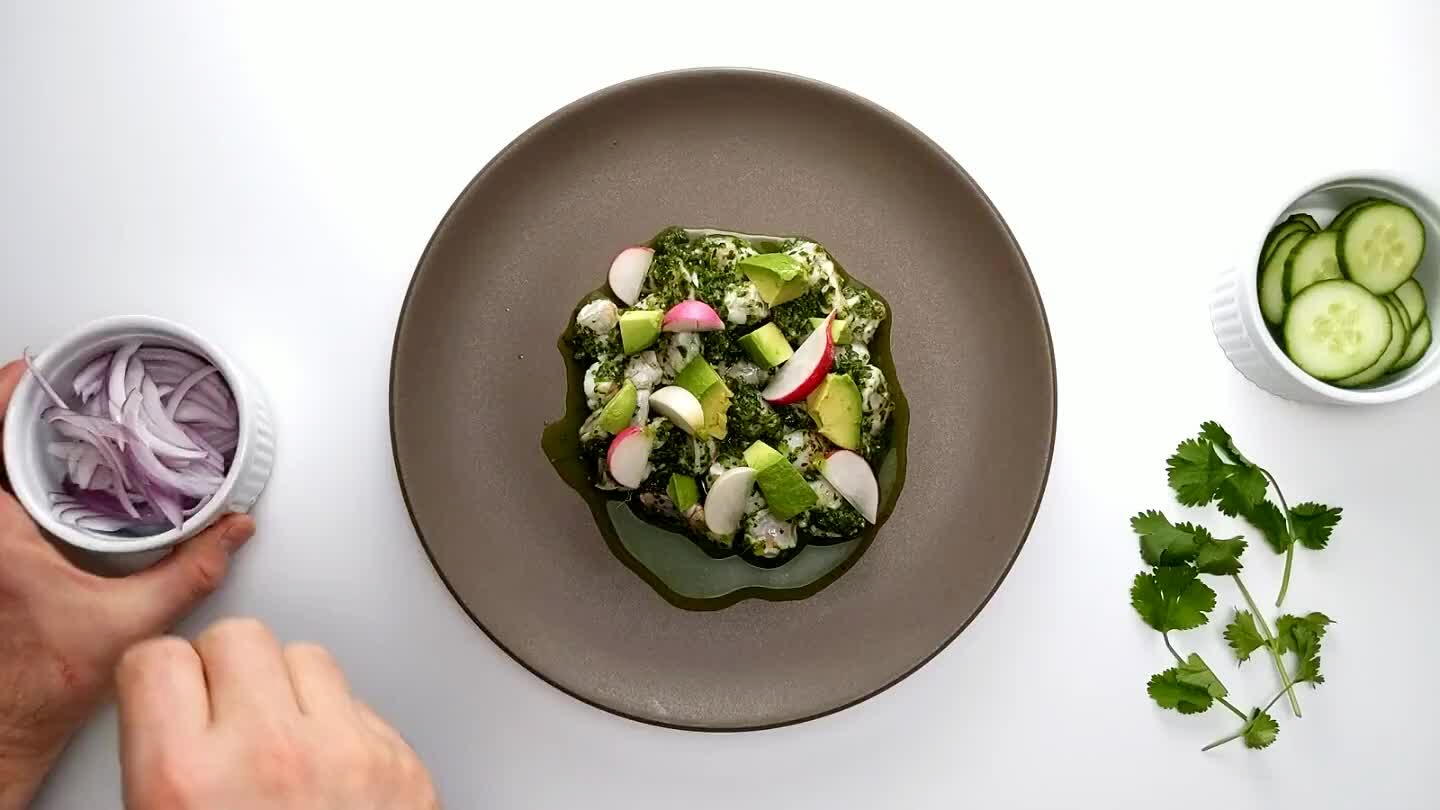 A little red onion.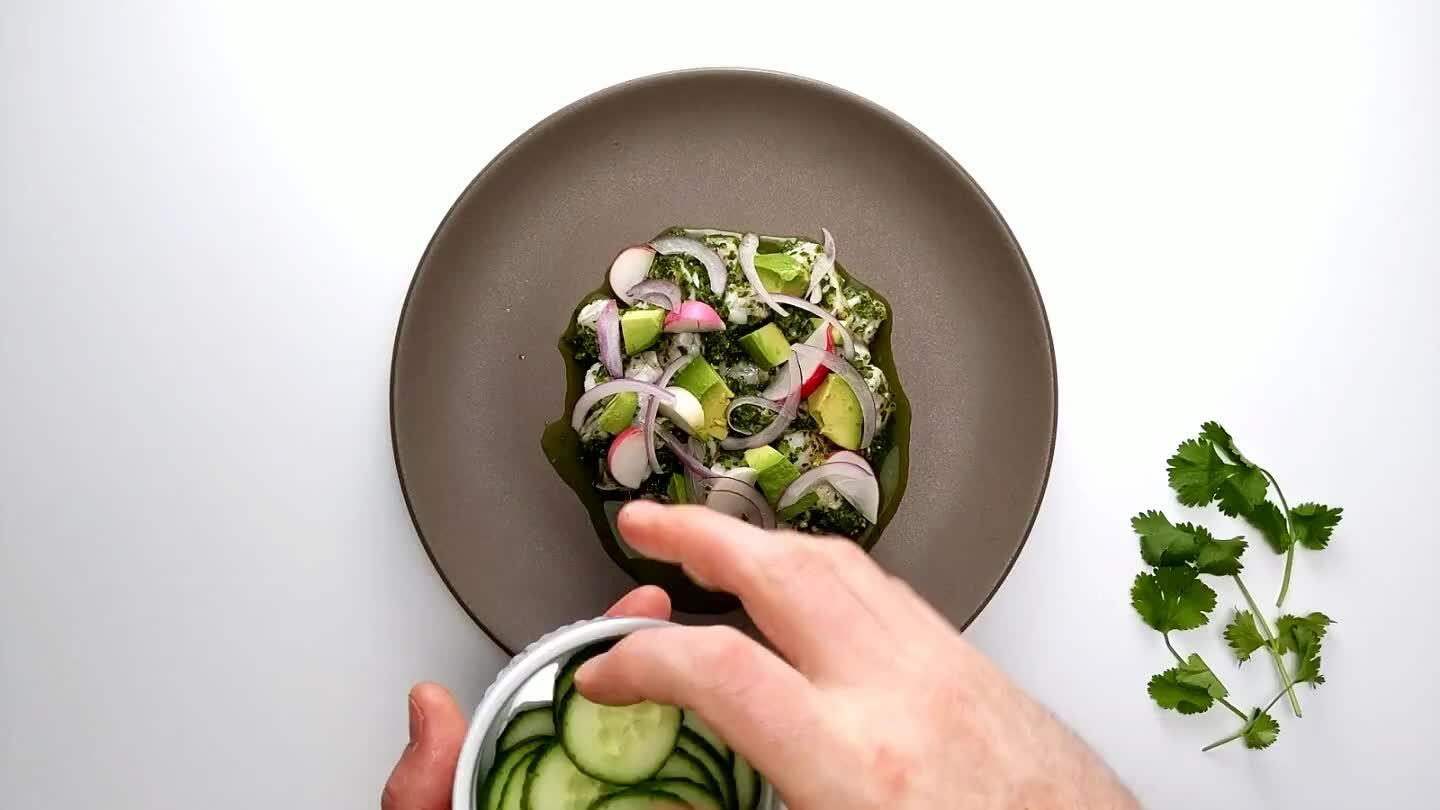 Some cucumber slices.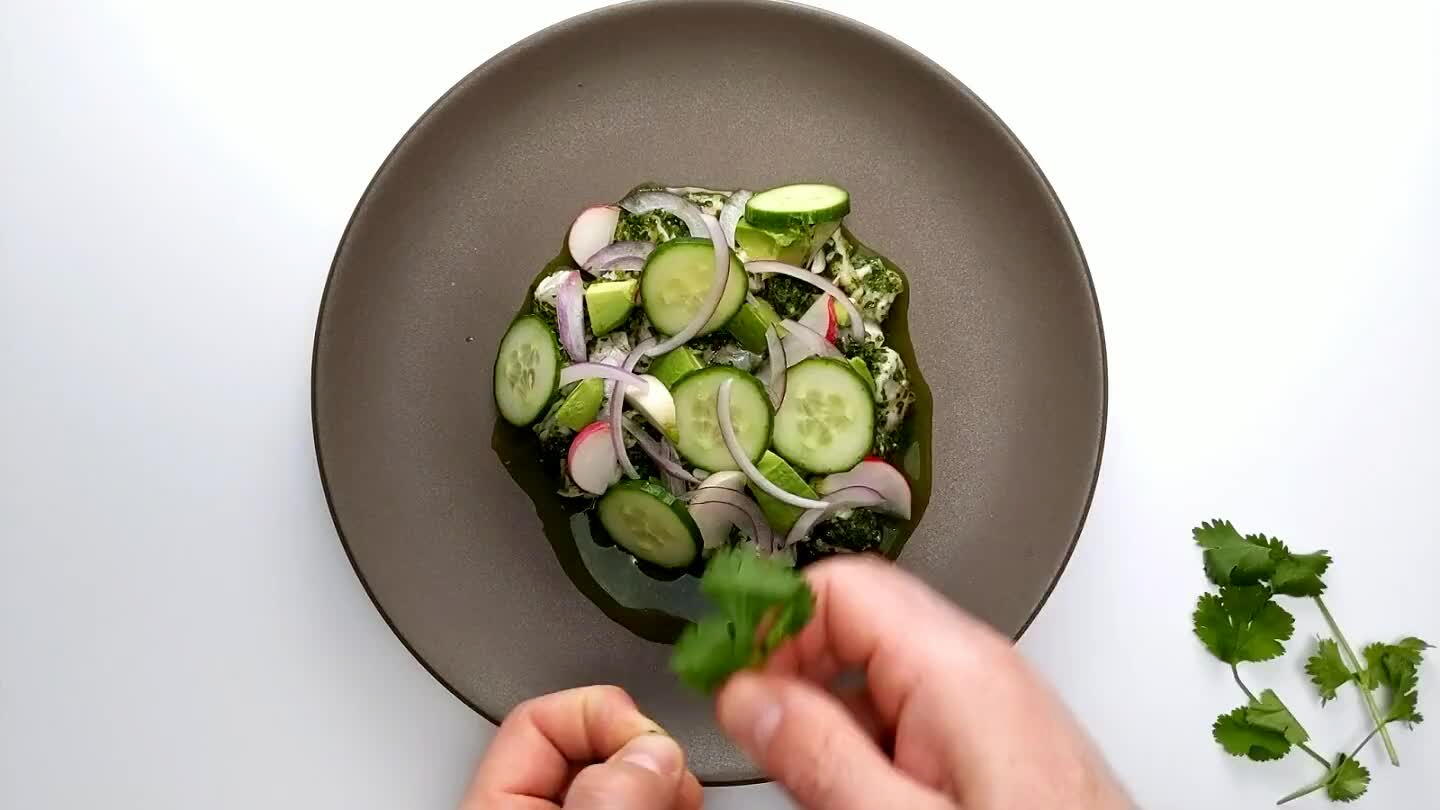 And finish with some sprigs of cilantro.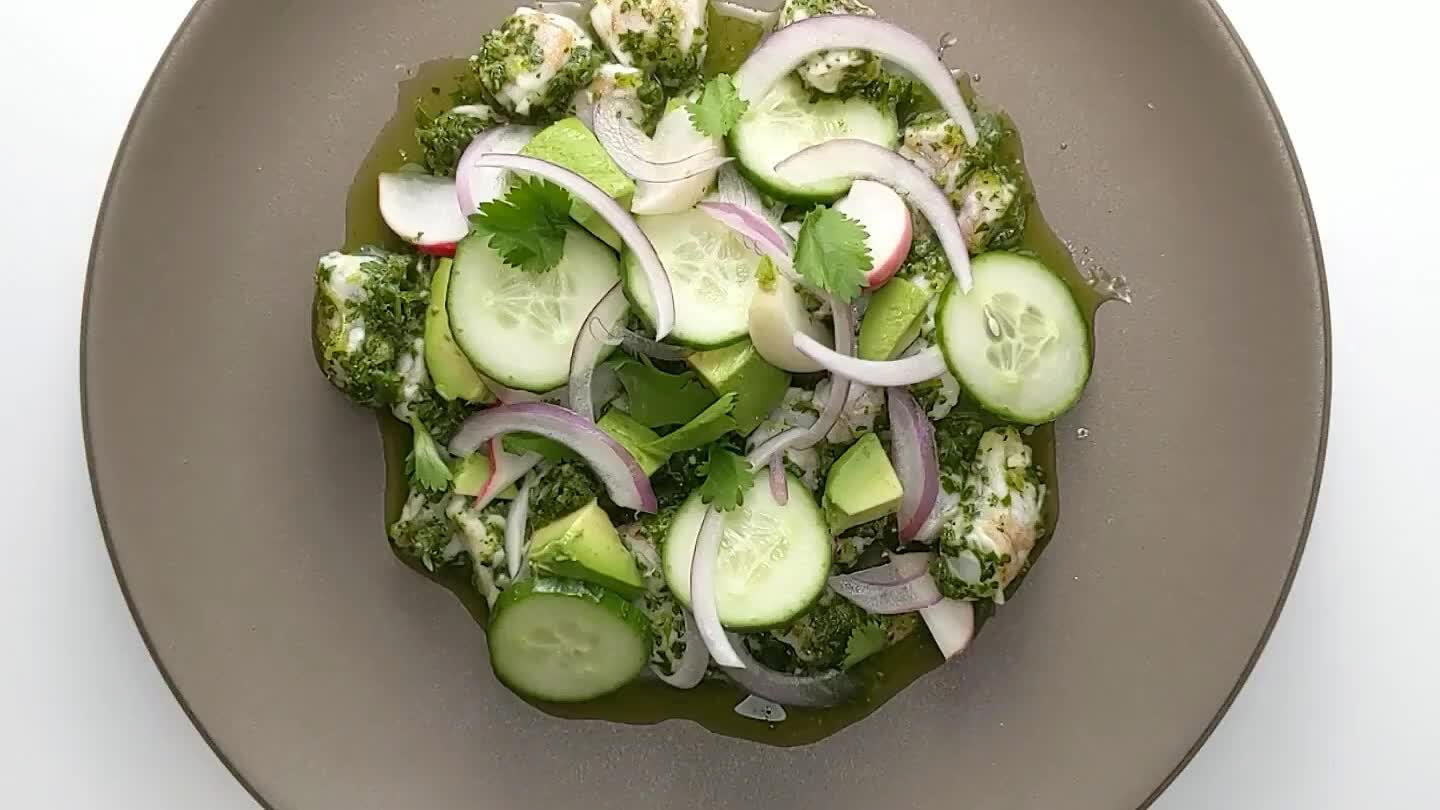 Comments