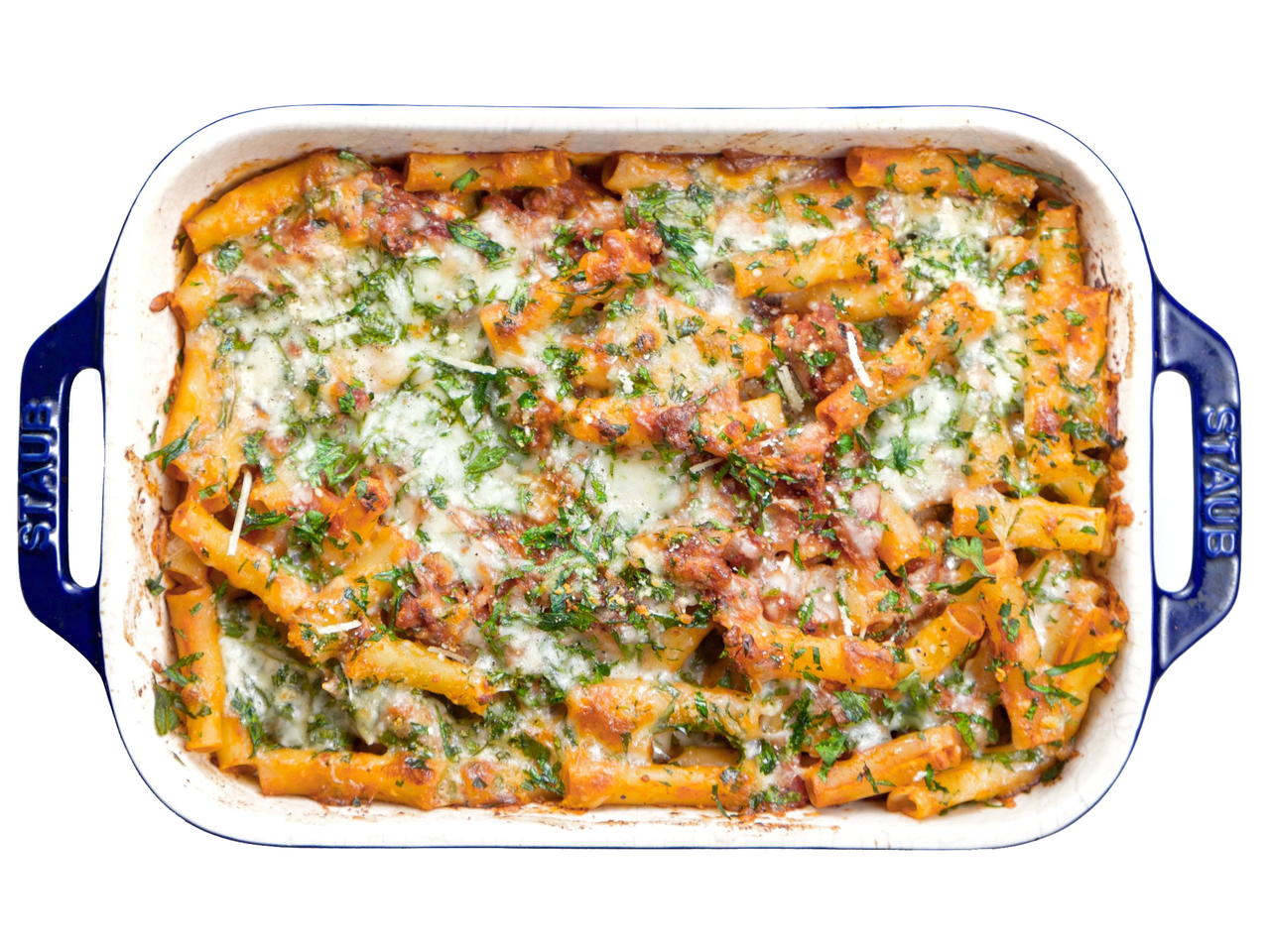 12 portions
45m
Penne in a hearty meat sauce with parsley, mozzarella and parmesan.
What you will need
1 Onion
2 cloves Garlic
1 bunch Italian Parsley
1 lb Penne
Olive Oil
16 oz. Italian Sausage
28 oz. can Crushed Tomatoes
1 tsp Chili Flakes
1 tsp Dried Oregano
3/4 lb Shredded Mozzarella
2/3 cup Grated Parmesan
(Nutritional facts 102 calories, 4.51 g fat, 9.6 g carbohydrates, 6.5 g protein, 14 mg cholesterol, 265 mg sodium)
How to cook
Assemble ingredients.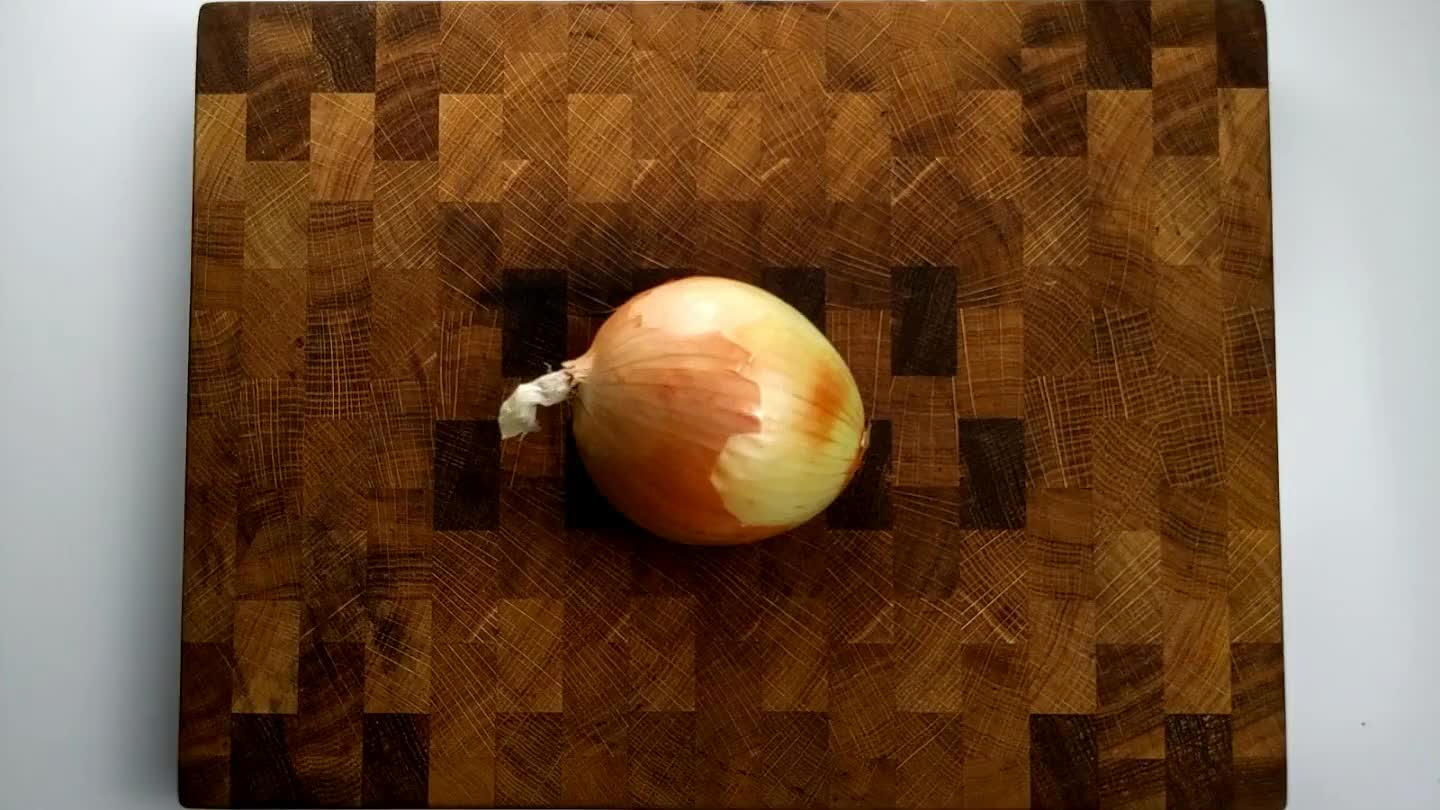 Halve the onion through the root. Remove the peel and slice.
Peel the garlic cloves and slice them as thin as you can.
Pick the parsley. Gather it up and chop roughly.
Cook the pasta in salted boiling water until about 2 minutes from completion. Strain and set aside. The pasta will cook in the oven as well, so it should be still firm.
Warm the olive oil in a large sauté pan over medium heat.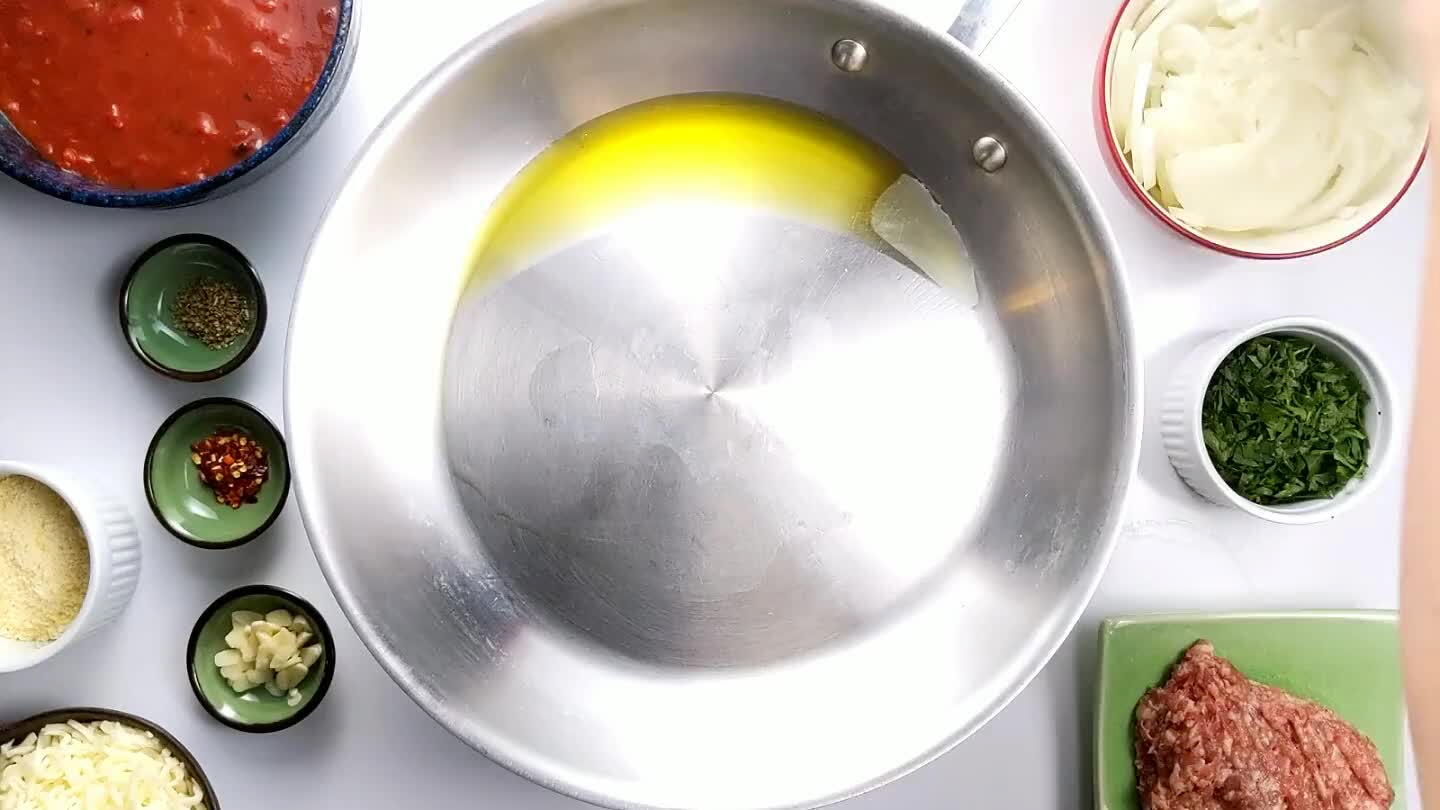 Add the sliced onion and cook until tender, stirring frequently.
If your sausage has a casing, slice the casing opened and remove the sausage. Clear a little space and add the meat to the pan. Break it apart with a wooden spoon. Cook until browned.
When the sausage is browned, add the sliced garlic. Toast in the rendered grease until fragrant.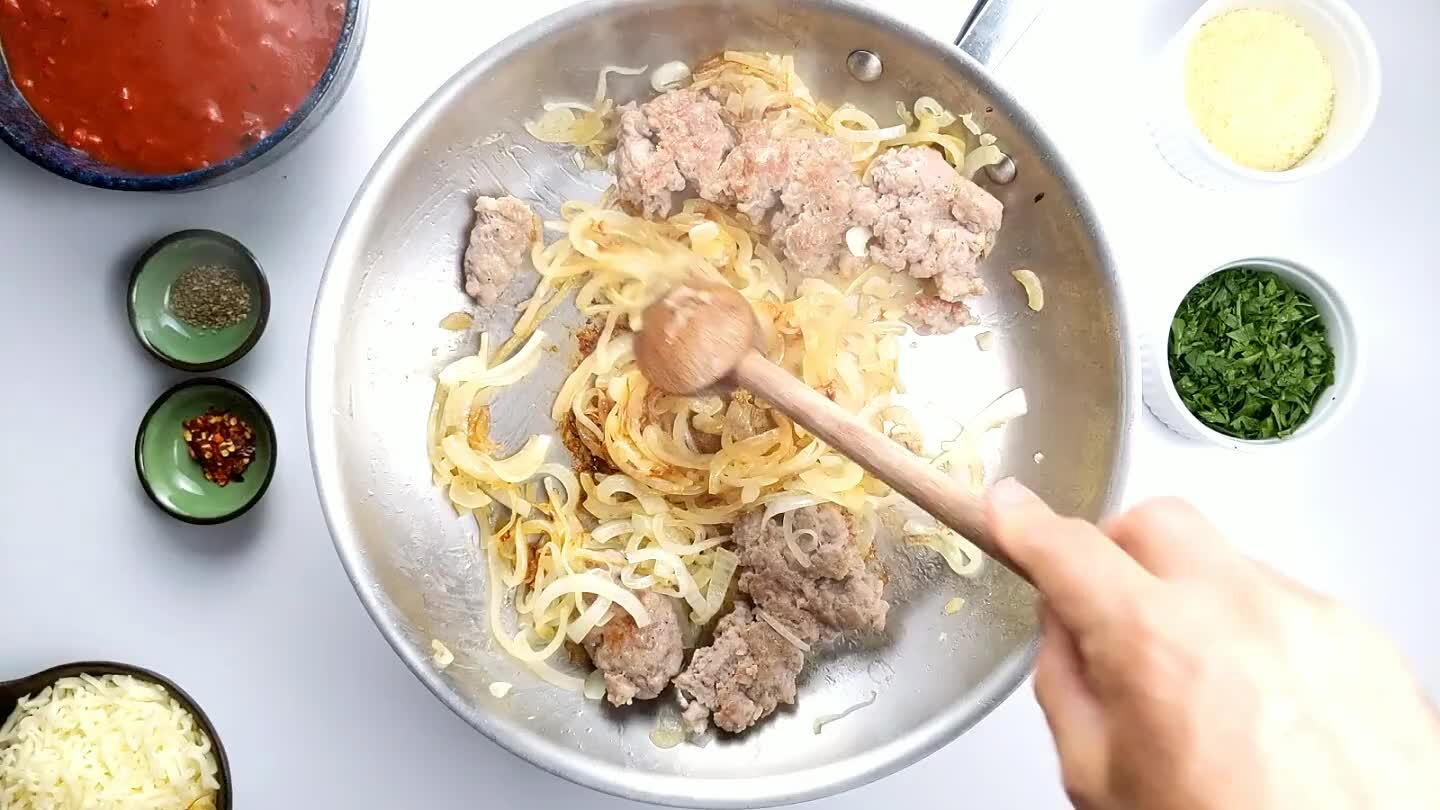 Add the chili flakes.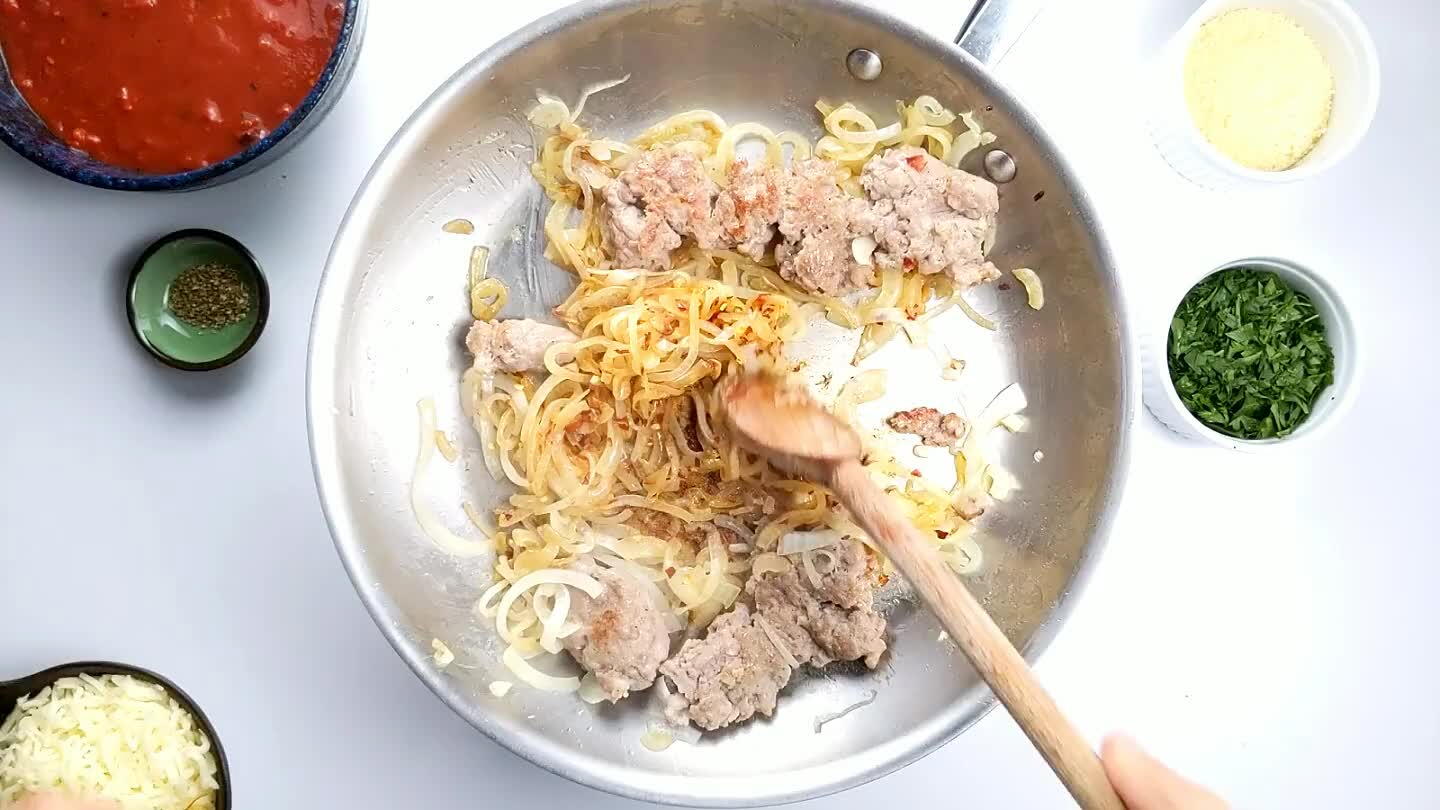 Add the dried oregano.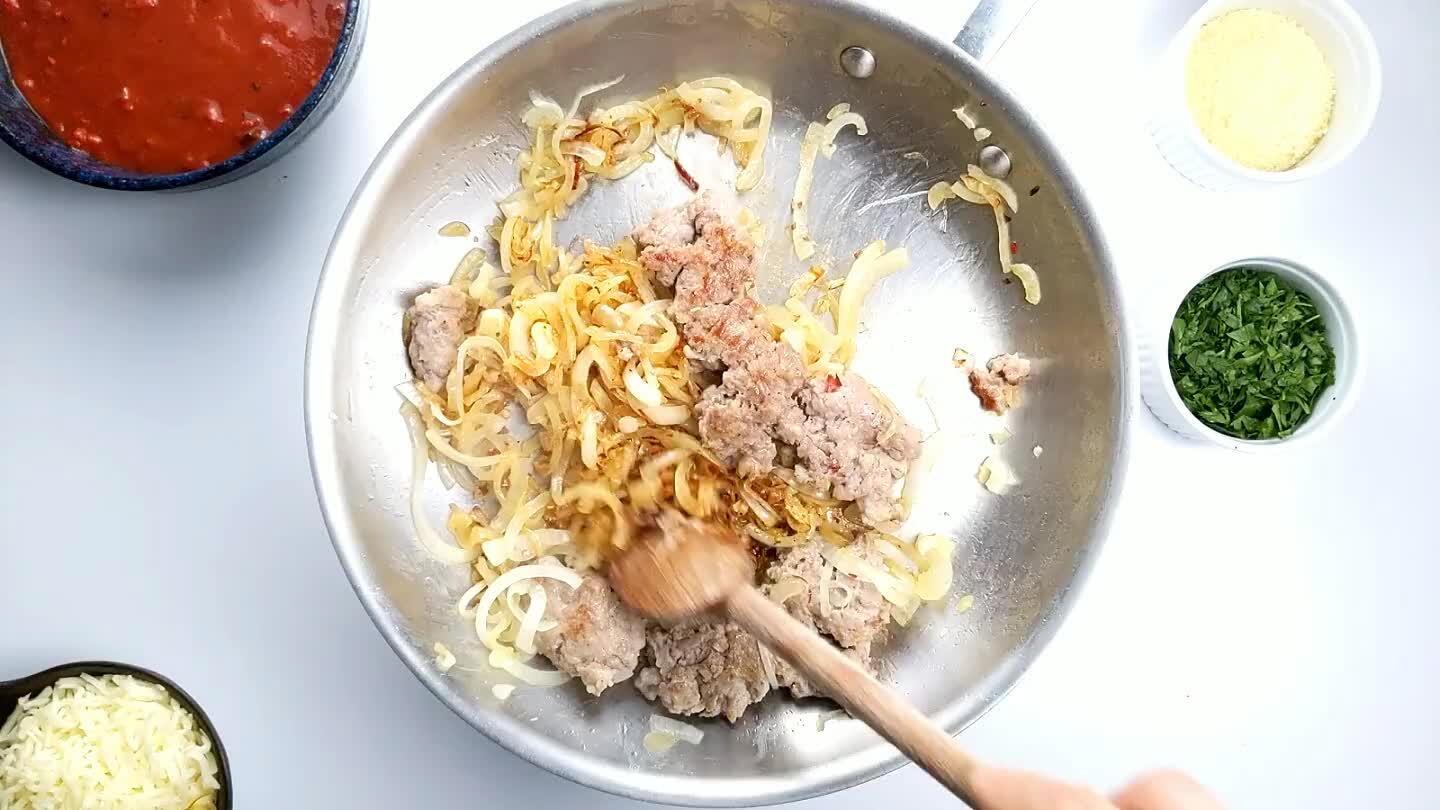 Stir in the crushed tomatoes. Simmer for about 10 minutes, just until heated through and reduced slightly.
Add the cooked pasta and toss to coat evenly.
Meanwhile, we'll make the cheese blend. Toss the mozzarella in a mixing bowl.
Add the chopped Italian parsley.
Add the parmesan and mix well.
Spread about 1/2 of the pasta in the bottom of a 9" x 13" baking dish.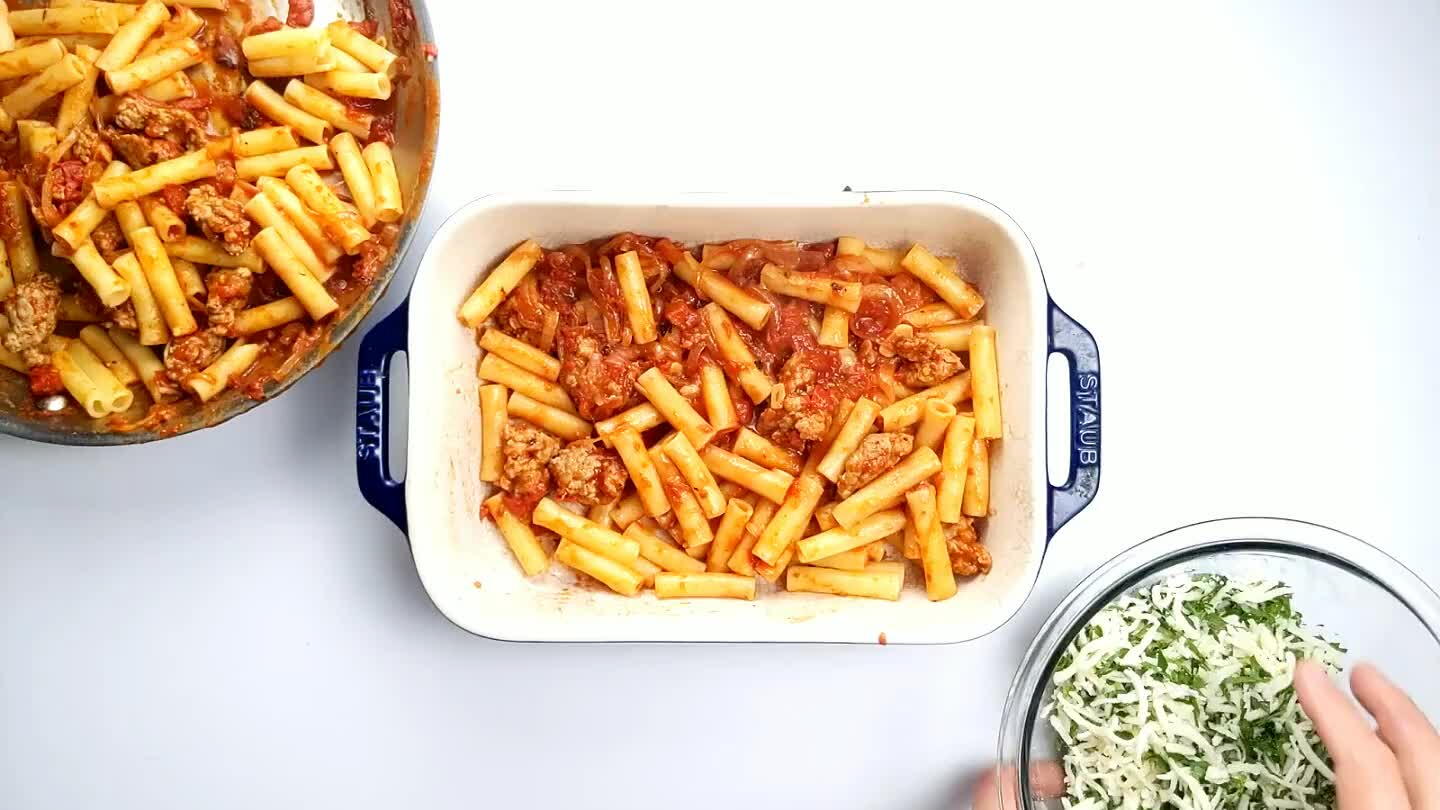 Scatter about 1/2 of the cheese blend over the pasta.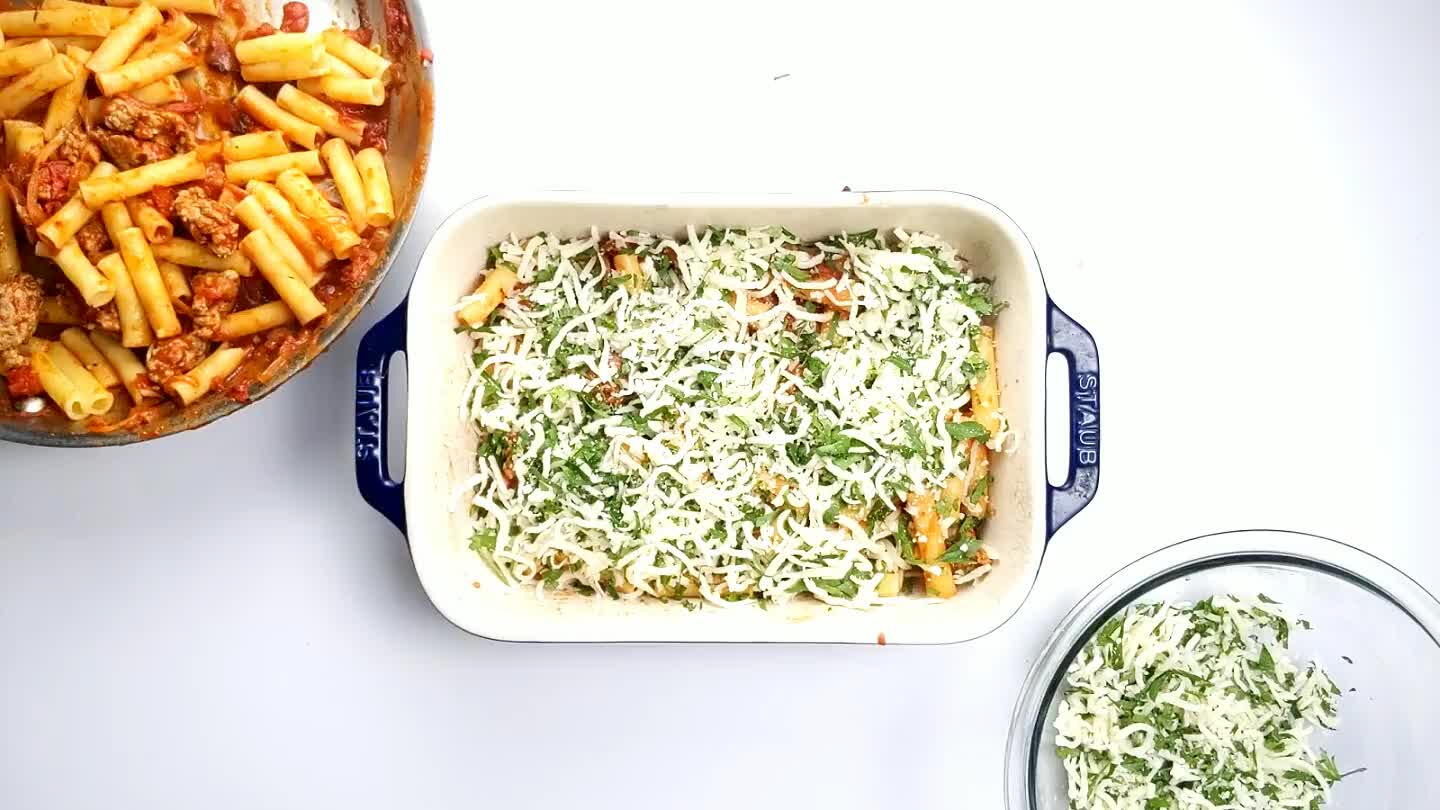 Spread the remaining pasta on top.
Finish with the remaining cheese.
Bake for 20 minutes.