Chicken and Rice with Scallion-ginger Sauce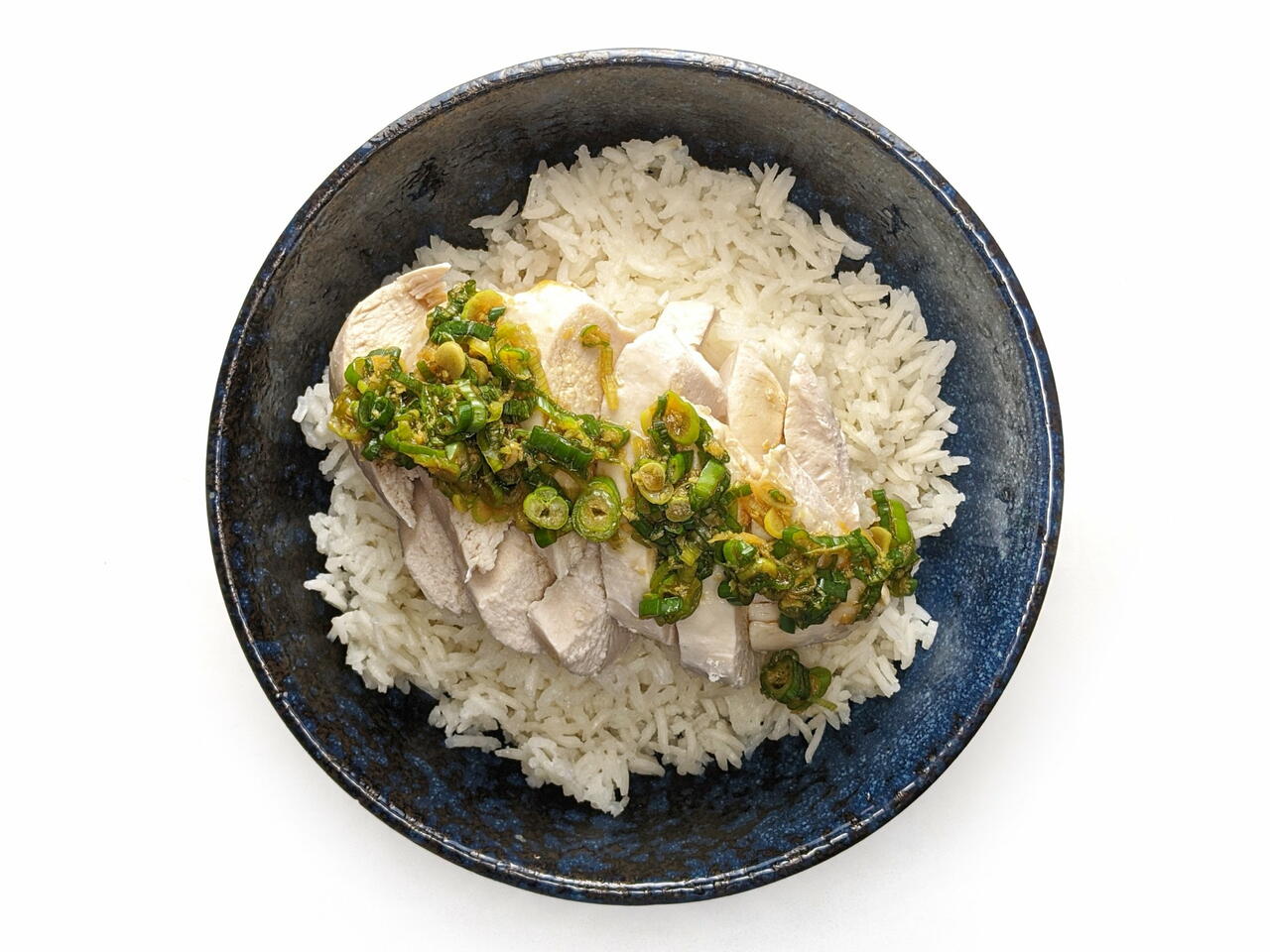 2 portions
25m
This is one of those dishes where less turns magically into more. Just a few simple ingredients and the result is just so rewarding. Also, if you're fighting off an illness, this is a totally rejuvenating meal.
What you will need
1 ½ cups White Rice
2 cups Chicken Broth
2 lb boneless skinless Chicken Breasts
3 inches Fresh Ginger
1 bunch Scallions
1 tsp Sesame Oil
2 Tbsp Soy Sauce
1 Tbsp Rice Vinegar
(Nutritional facts 304 calories, 22.57 g fat, 15.99 g carbohydrates, 9.46 g protein, 67 mg cholesterol, 268 mg sodium)
How to cook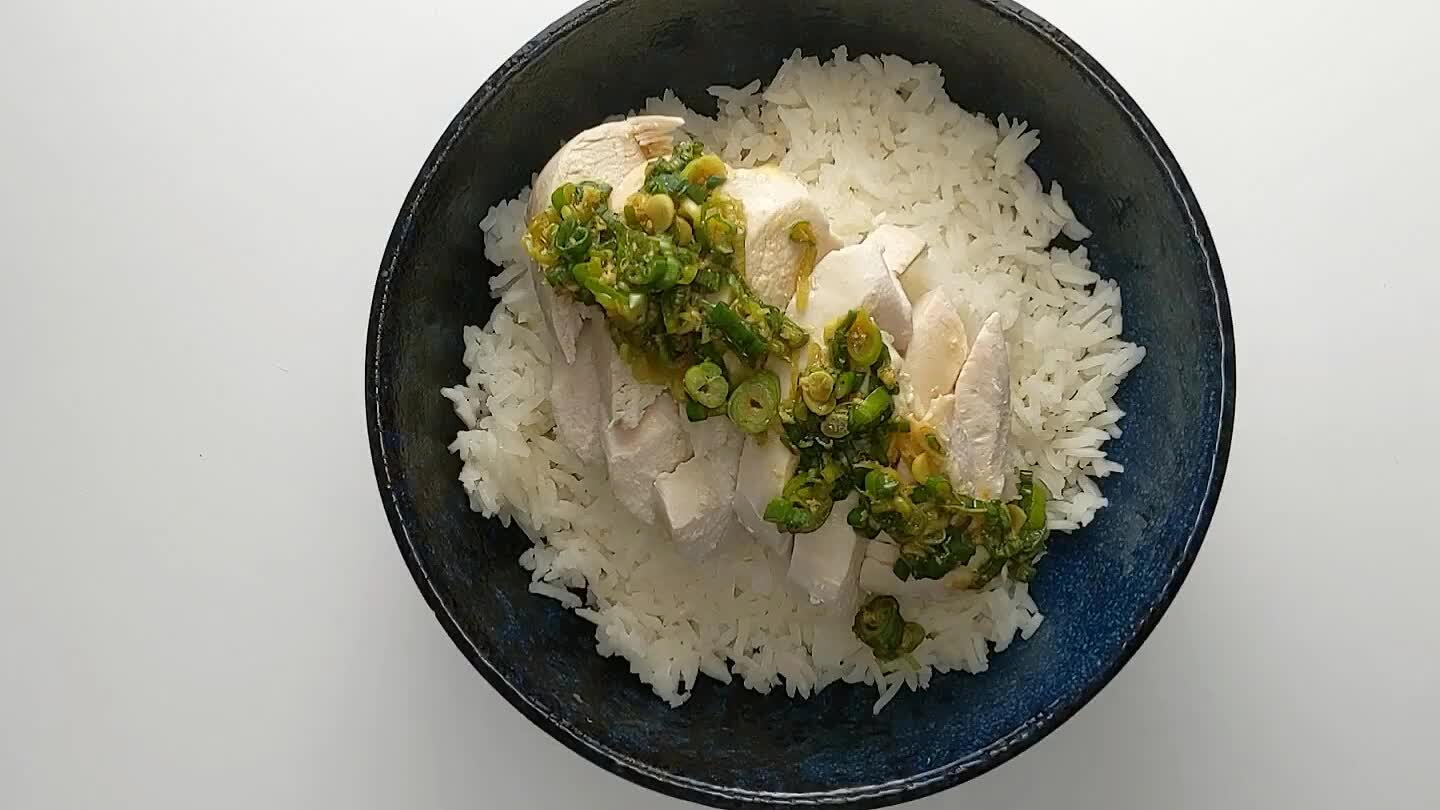 Place the rice in a medium saucepot that has a lid that fits. If you're picky about your rice you might want to rinse it first. Personally I like the stickier texture of unwashed rice in this dish.
Add the chicken broth. Give the pot a gentle shake to setle the rice out evenly.
Place the chicken breasts on top of the rice.
Bring the broth up to a gentle simmer at around medium heat. Cover the pot. Set a timer for 20 minutes.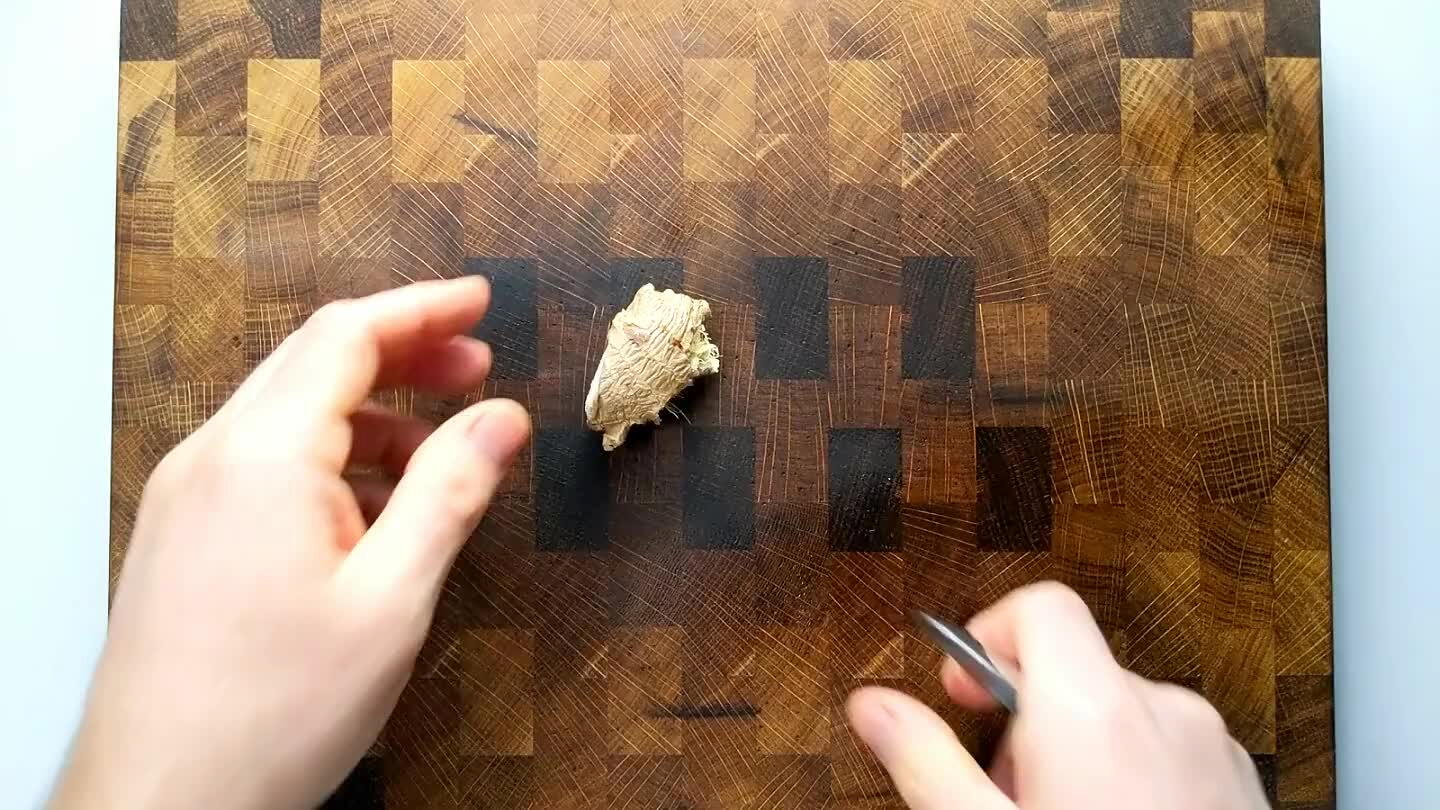 Meanwhile, peel the ginger with a spoon and grate or chop to a fine paste.
Wash the scallions and slice thin.
Place the toasted sesame oil in a bowl.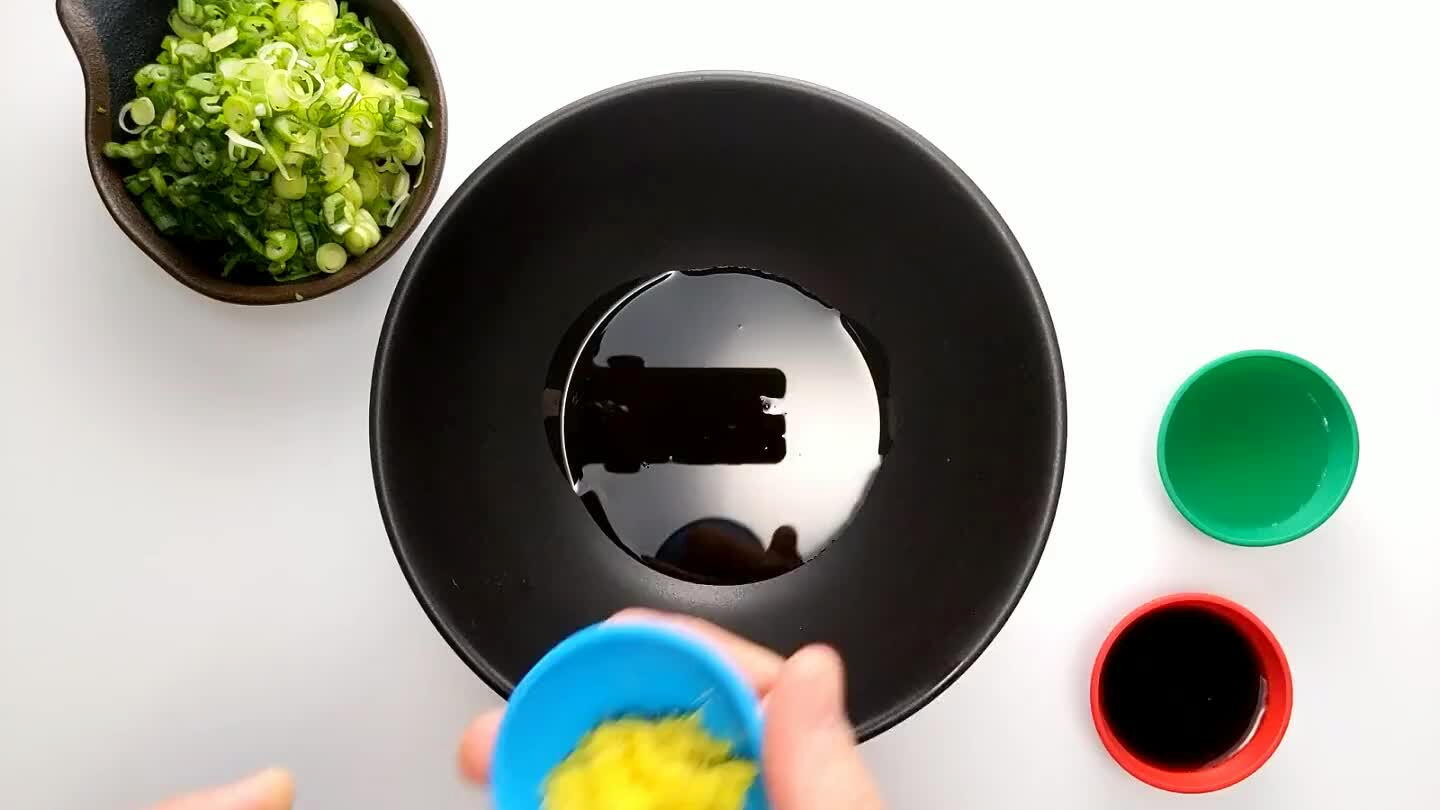 Add the grated ginger.
Add the soy sauce.
Add the rice vinegar.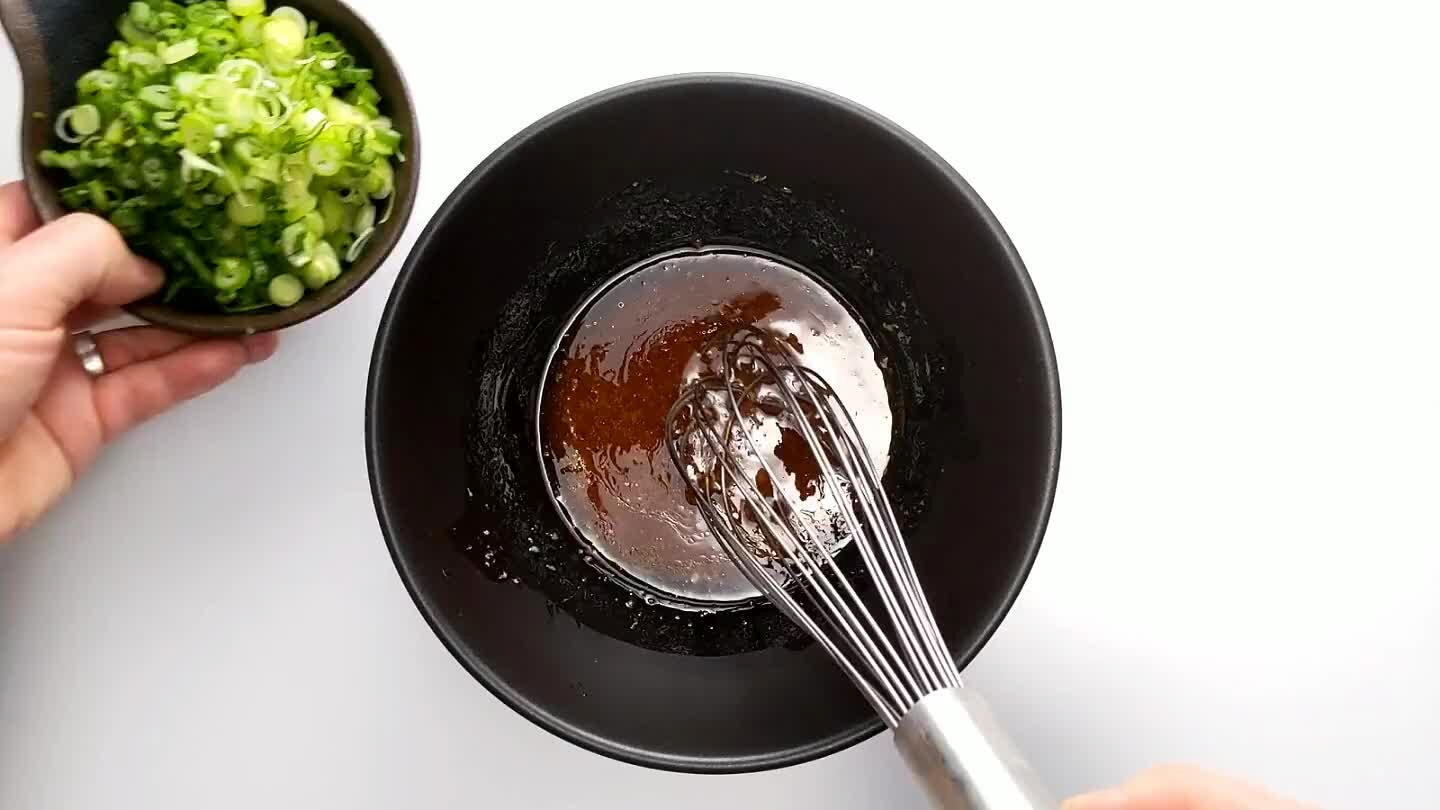 Add the sliced scallions.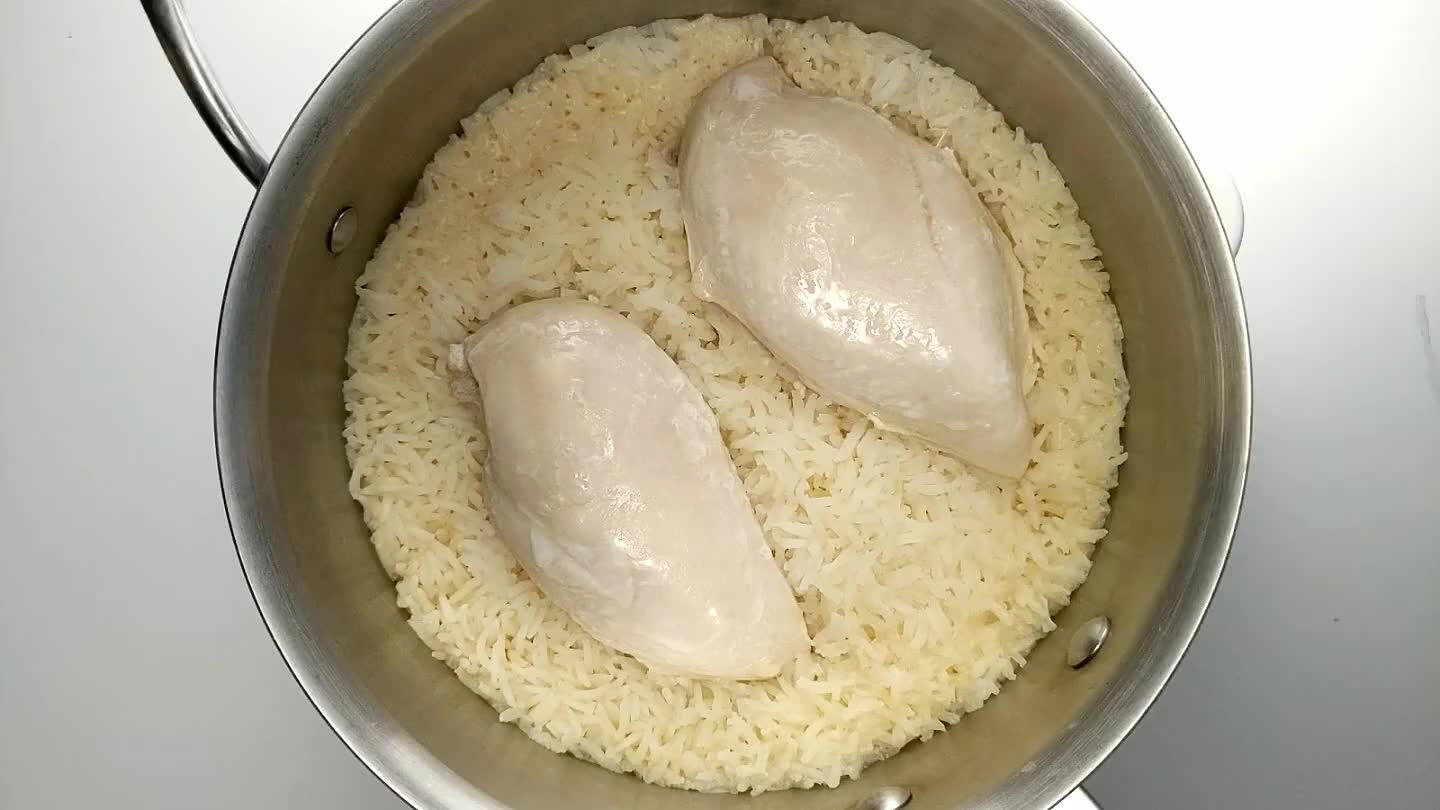 Slice up the chicken breast.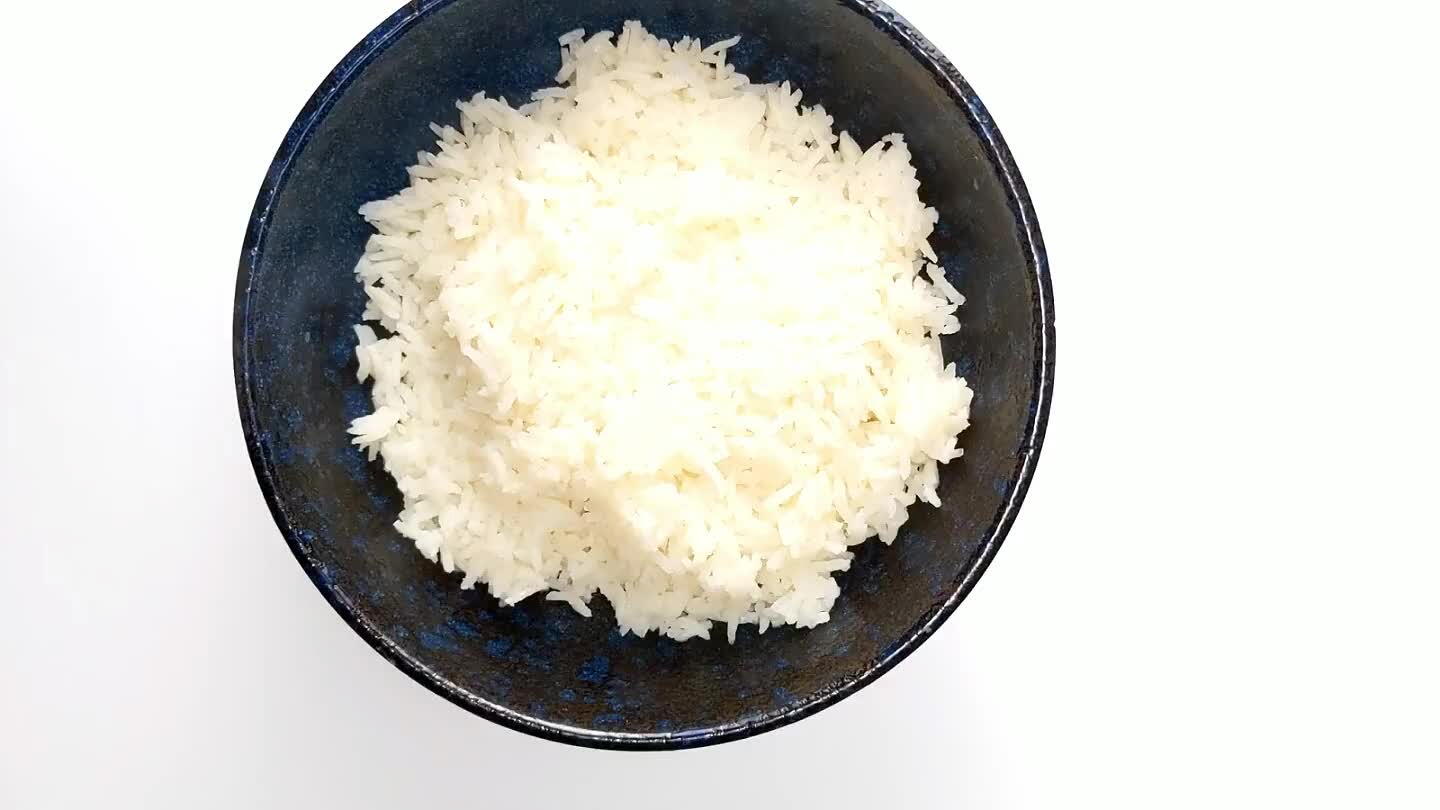 Serve the sliced chicken breast over a bowl of rice with a couple of scoops of scallion-ginger sauce.