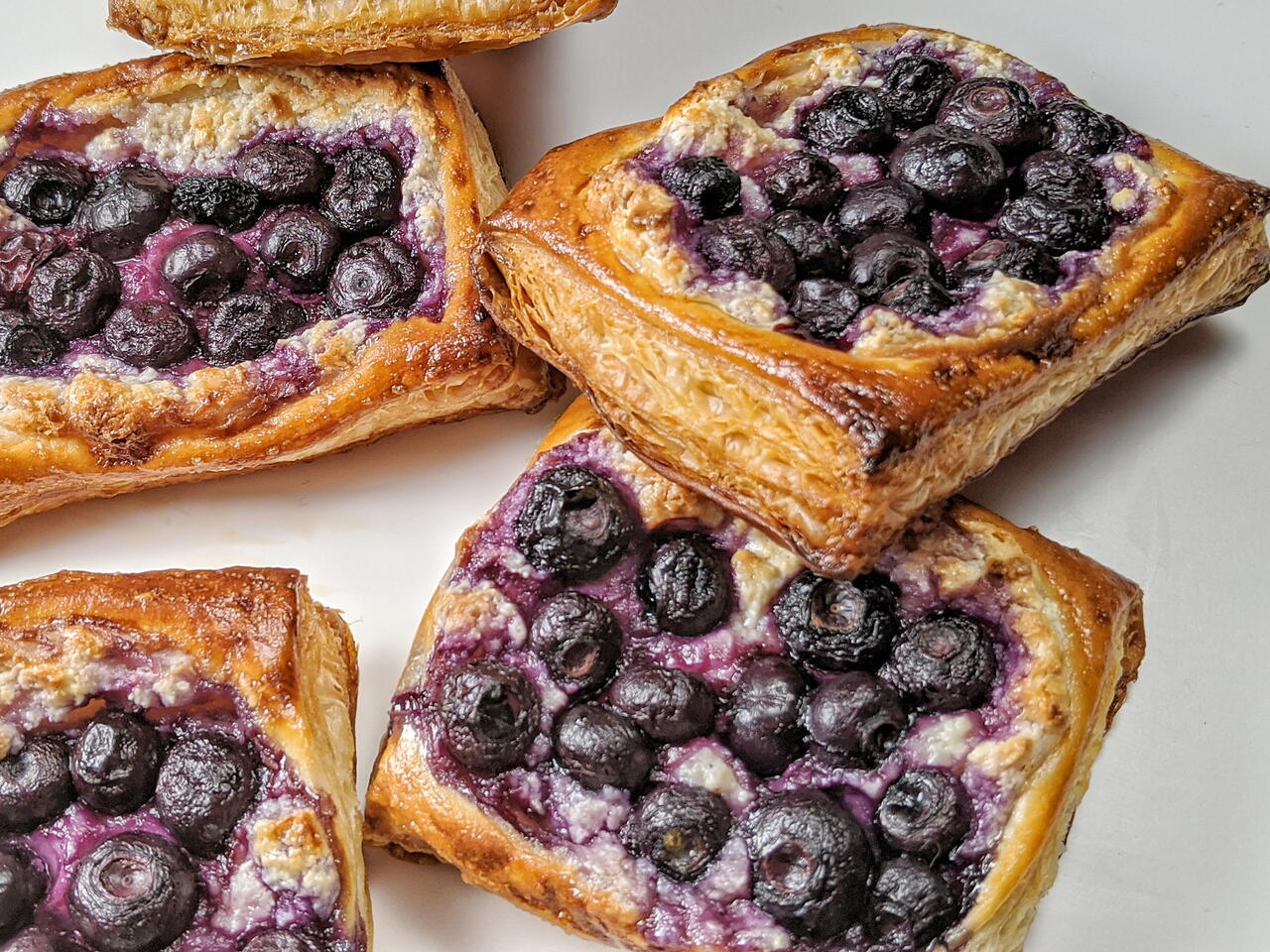 12 portions
30m
You'll feel like you've just stopped by the local bakery with these delicious cream cheese pastries with blueberries.
What you will need
1 package Puff Pastry Sheets
1 Egg
8 oz Cream Cheese
⅓ cup Sugar
1 tsp Vanilla
1 cup frozen or fresh Blueberries
(Nutritional facts 245 calories, 20.04 g fat, 10.88 g carbohydrates, 6.49 g protein, 248 mg cholesterol, 164 mg sodium)
How to cook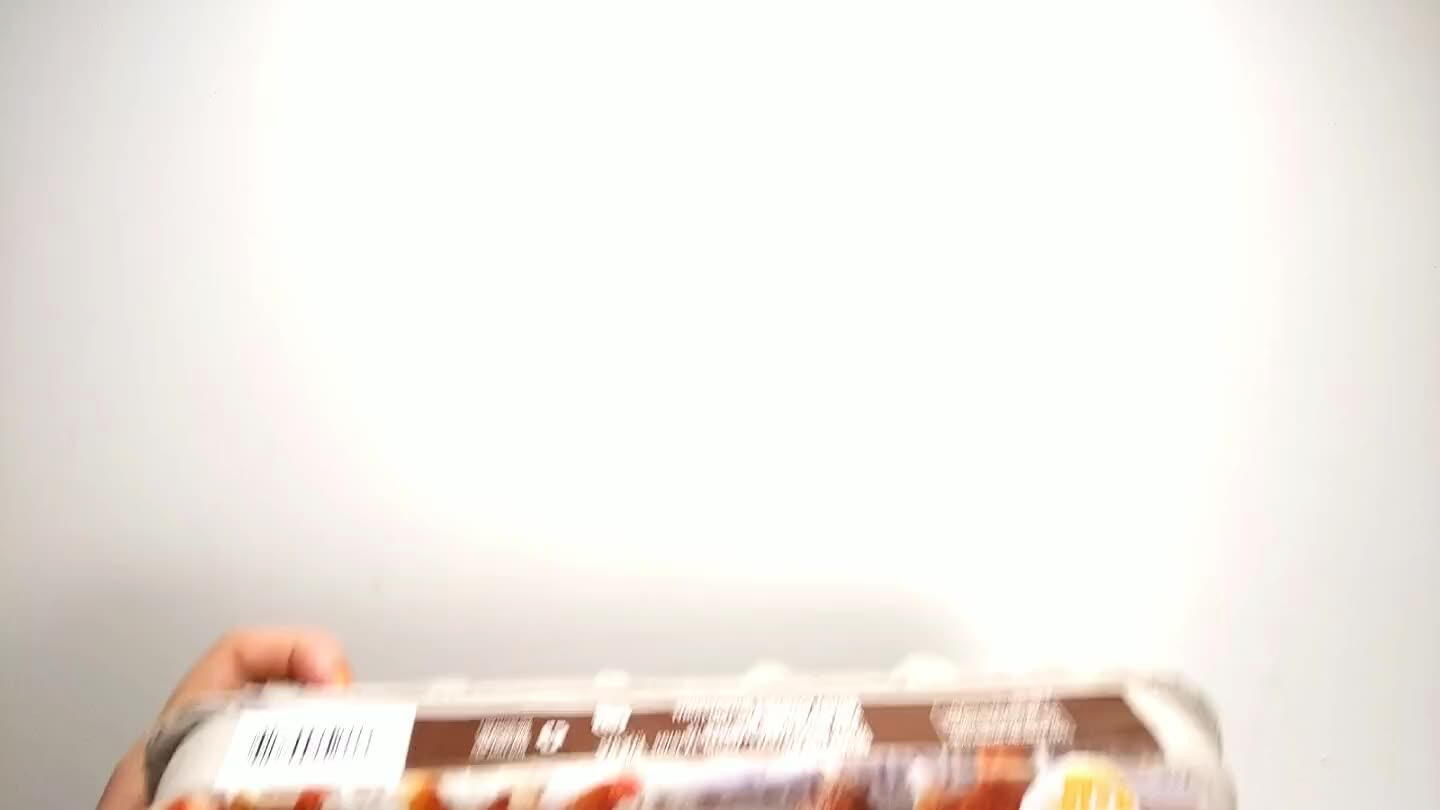 Gather all ingredients.
Portion all ingredients.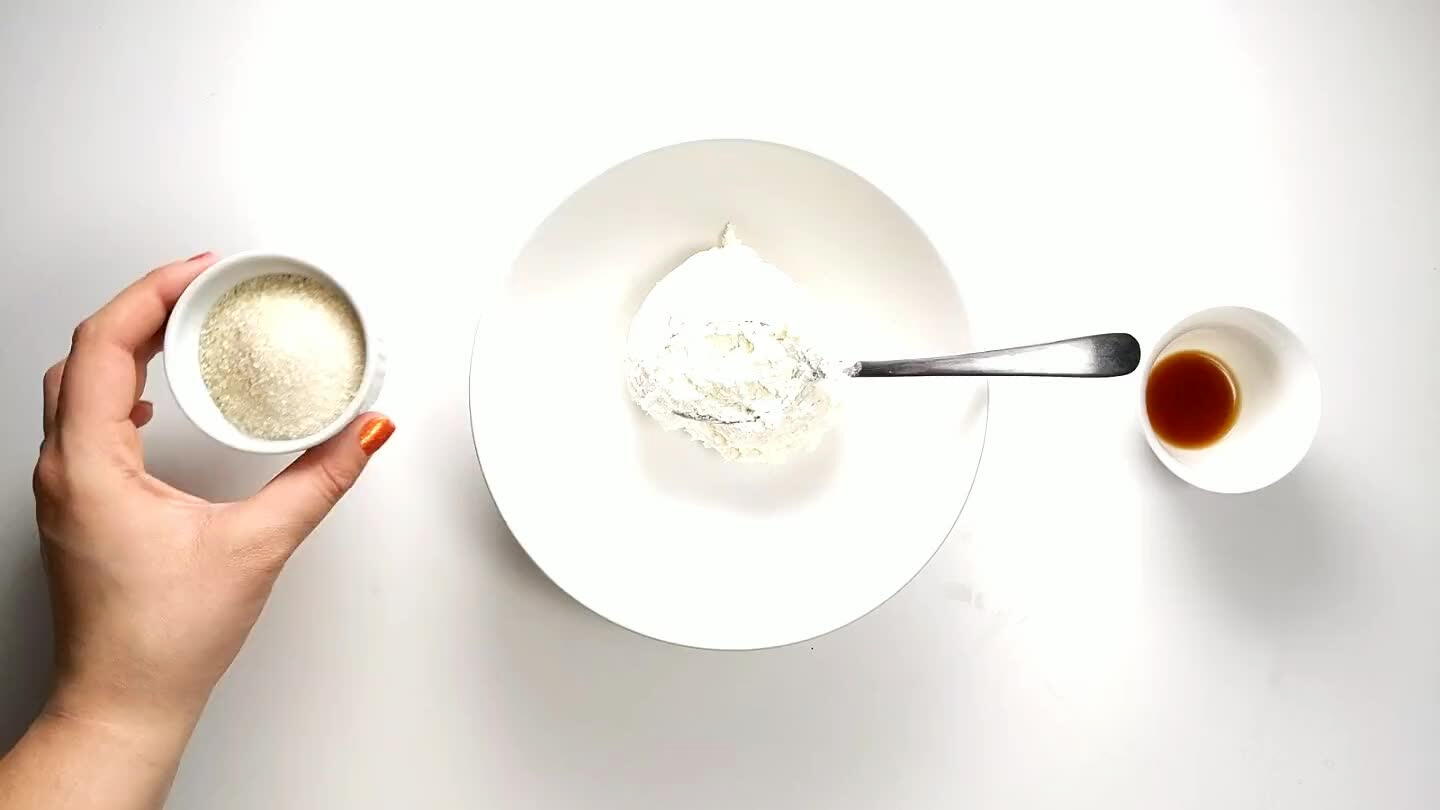 Add the sugar and vanilla to the cream cheese and mix together until combined.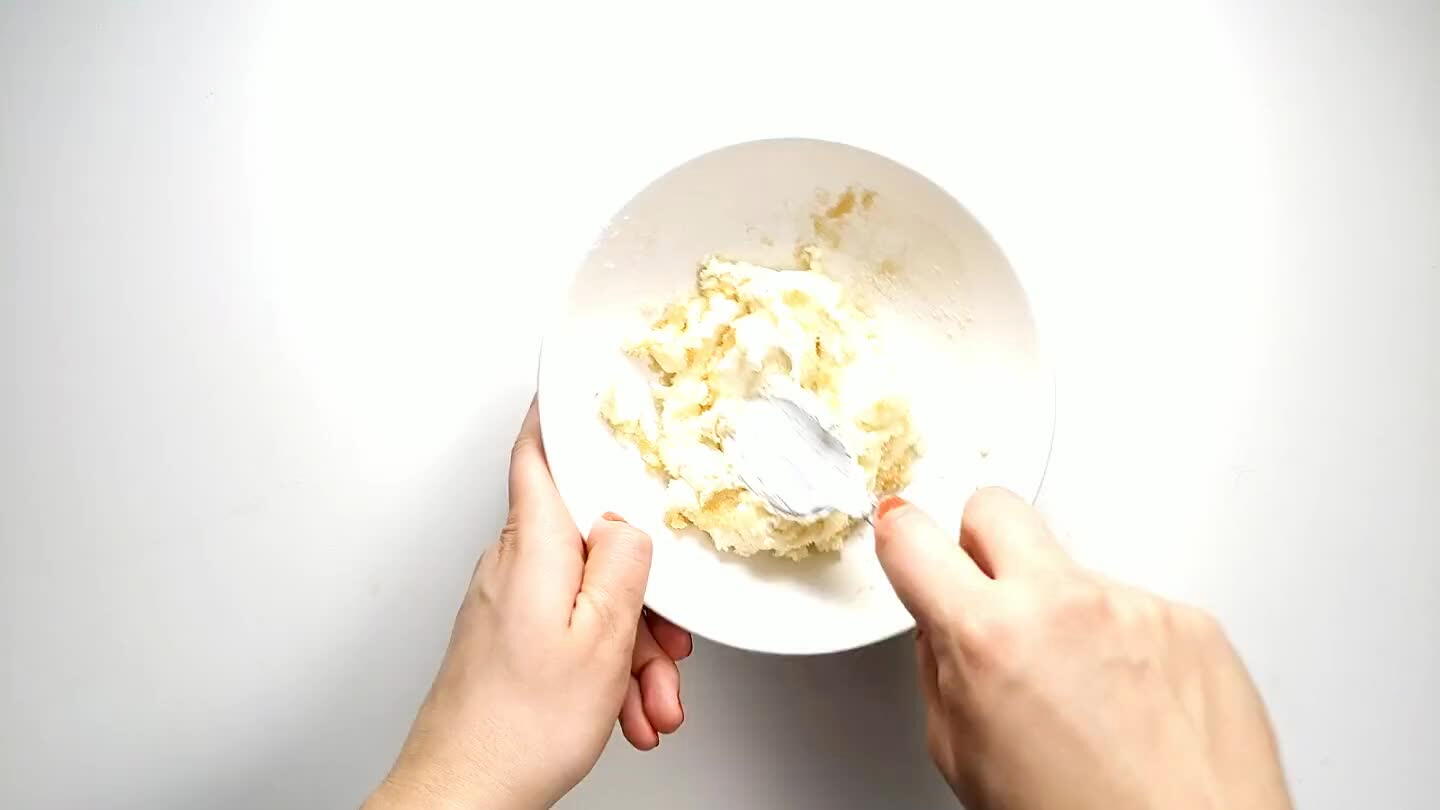 Finish mixing the cream cheese and then cut the puff pastry sheets into 6 pieces each.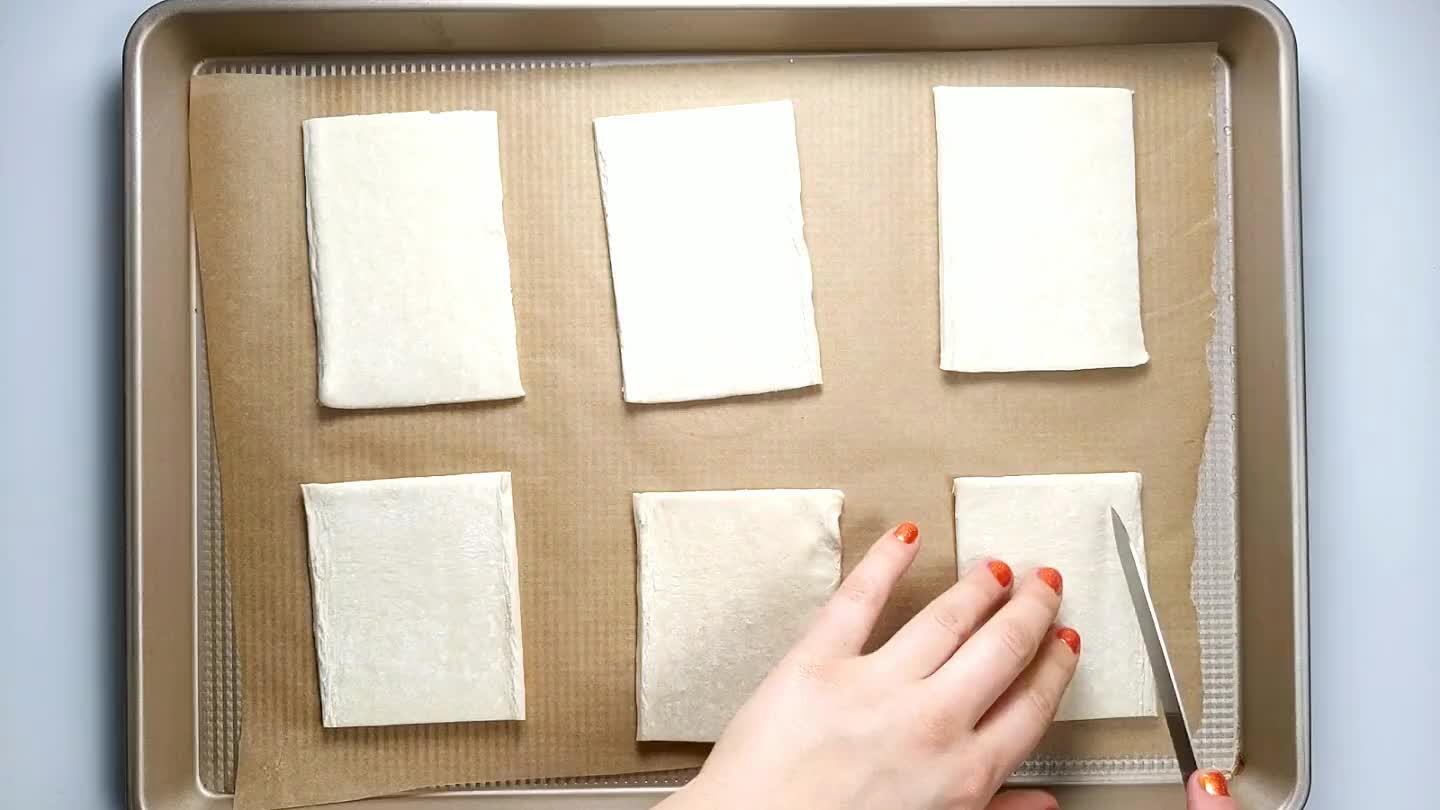 Use a knife to score a square into the pastry, leaving about 1/2 inch around the edge. Don't cut all the way through the pastry, this is just so the pastry can puff around the filling.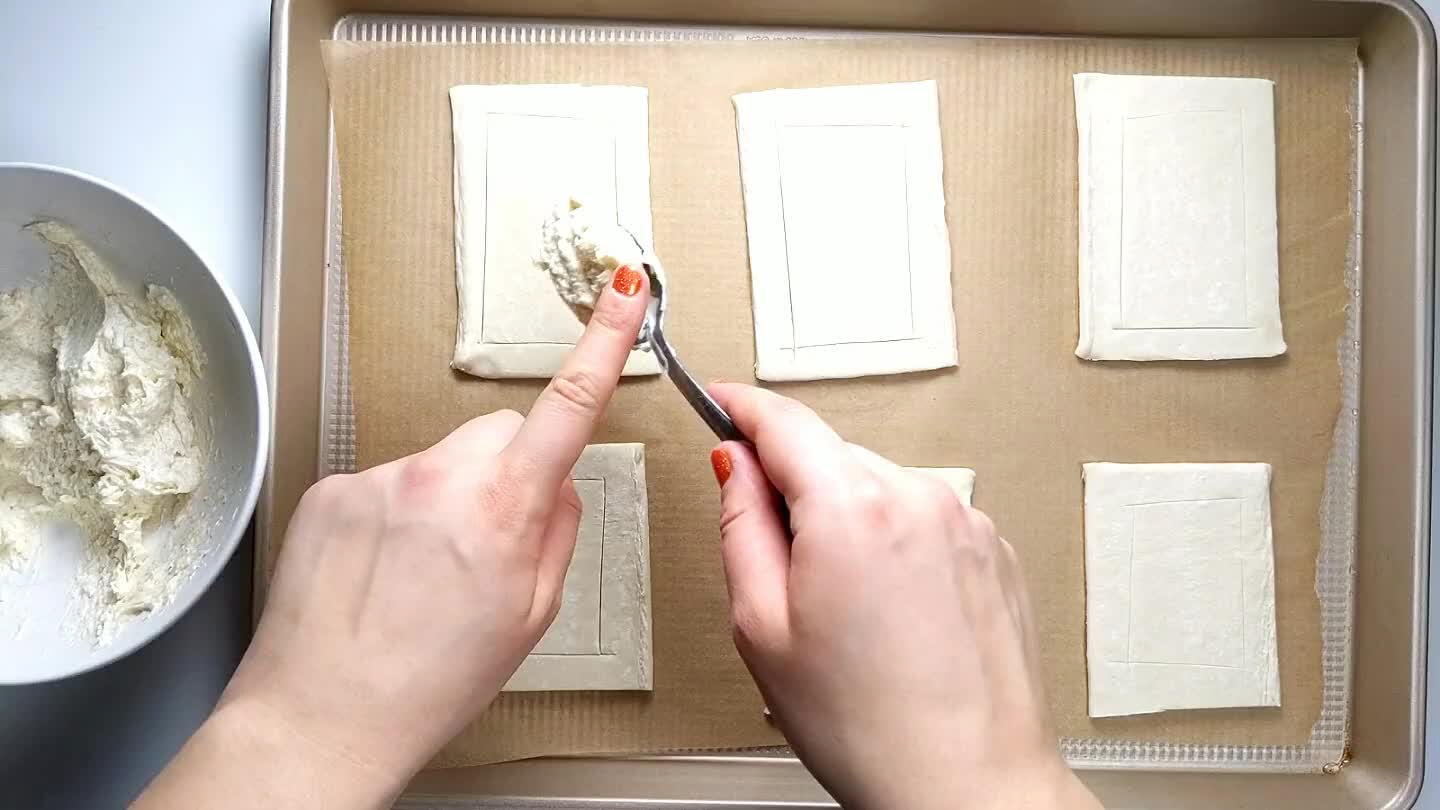 Add about a tablespoon of the cream cheese mixture to the middle of each pastry and spread it around so that it meets the scored area.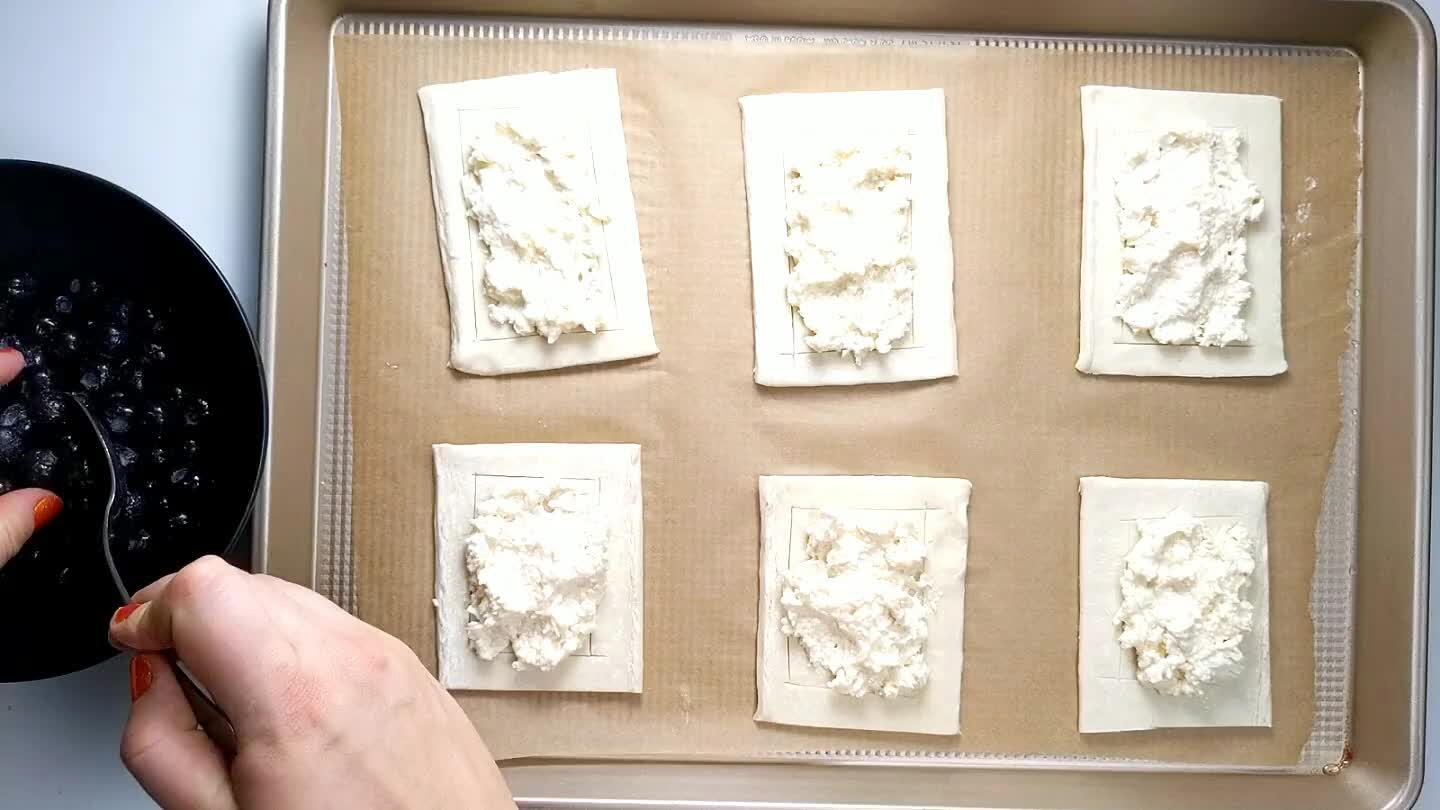 Spoon on blueberries and stick them to the cream cheese in one layer. Again, do not cover the scored edges.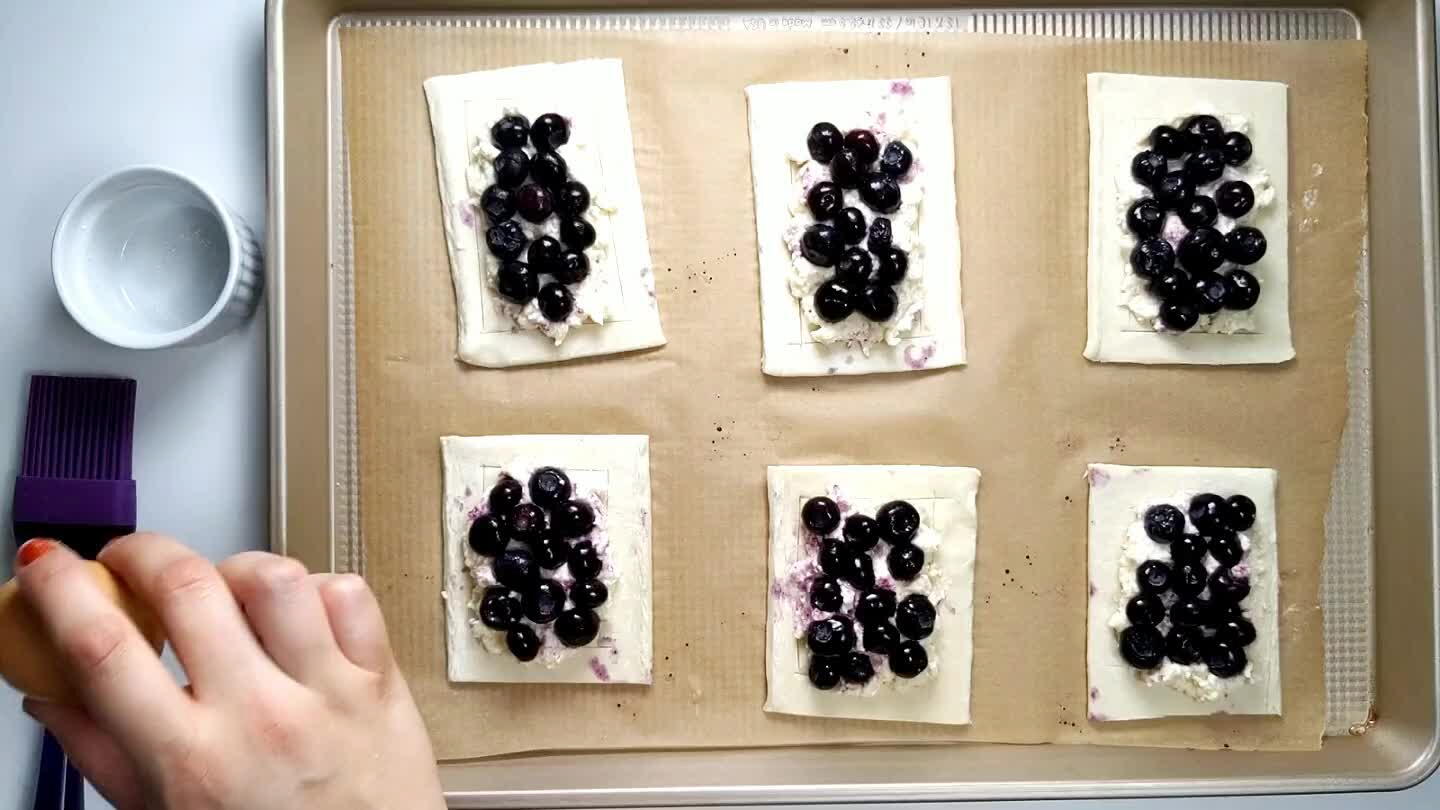 Crack the egg and mix it well with a fork or whisk.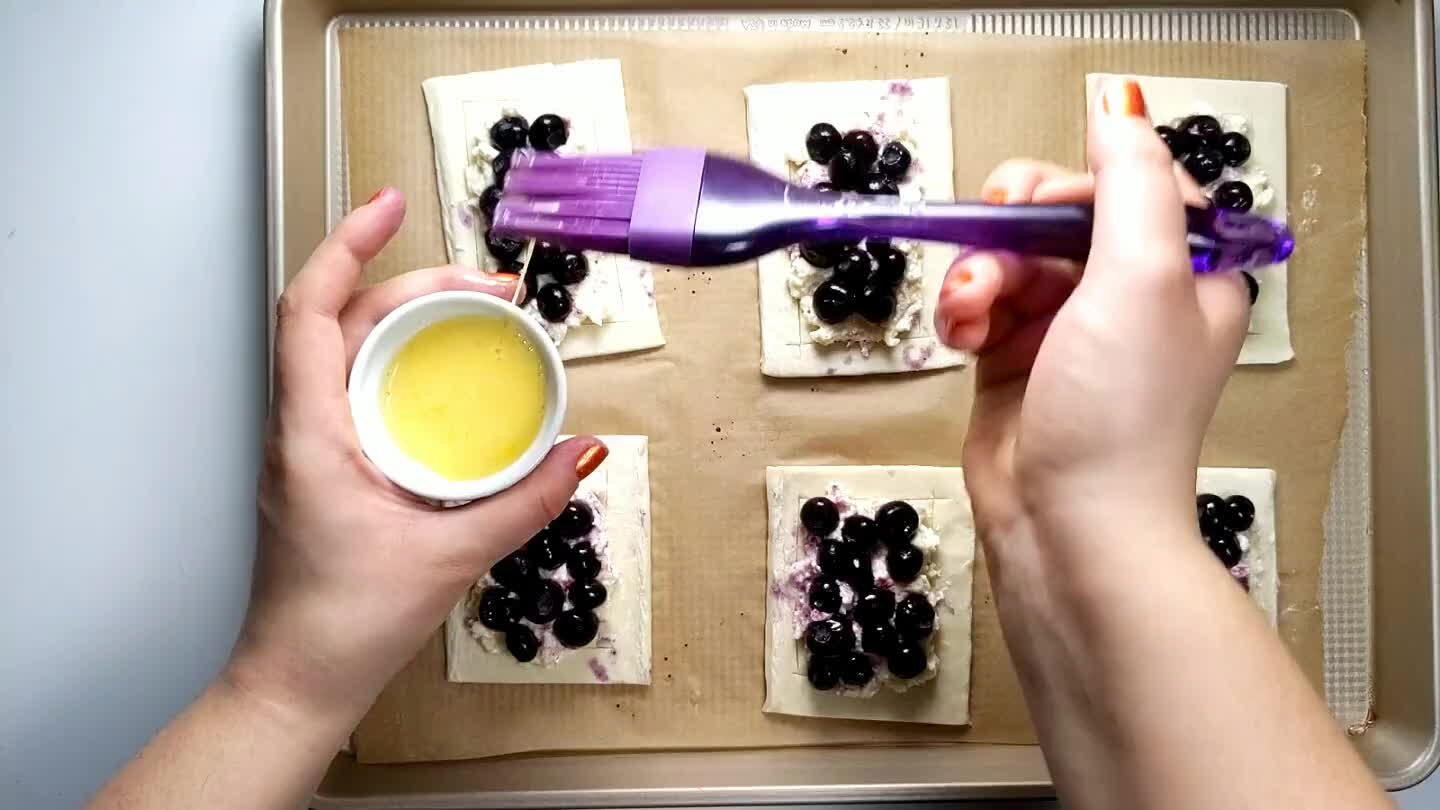 Use a pastry brush to coat the edges of the pastry that are not covered with filling. Be careful not to let too much egg run onto the pan or over the edges of the pastry.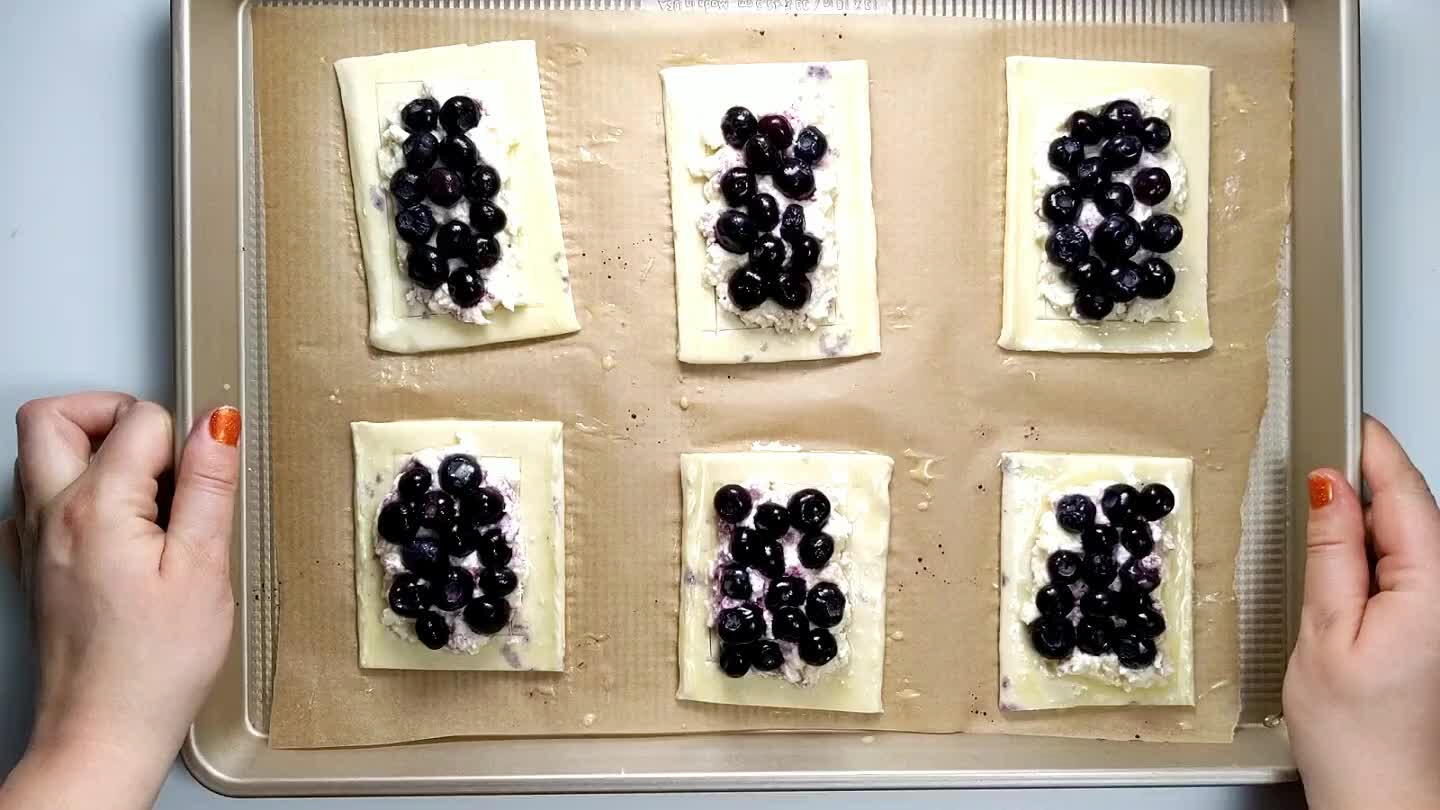 Bake until puffed, brown, and crispy.