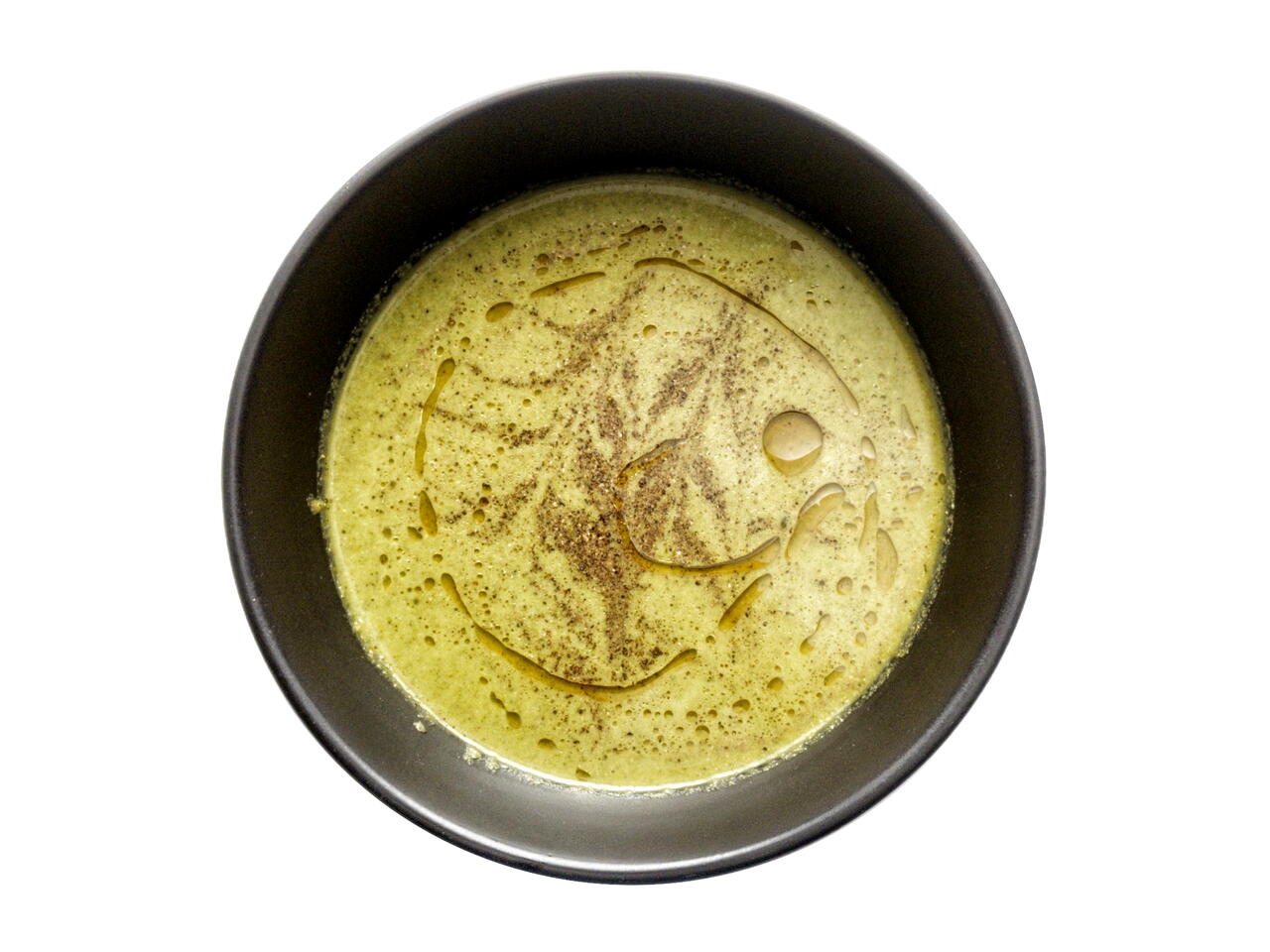 4 portions
40m
Tender leek and broccoli with chili flake and lemon. This is a healthy soup that should accommodate just about any diet or allergy requirement out there.
What you will need
2 cloves Garlic
1 Leek
1 head Broccoli
1 Tbsp Olive Oil
Salt
1/2 tsp Chili Flakes
2 cups Vegetable Broth
1 Tbsp White Wine Vinegar
1 cup Coconut Milk
2 cups Baby Spinach
Black Pepper
1 Lemon
(Nutritional facts 28 calories, 0.94 g fat, 4.68 g carbohydrates, 0.96 g protein, 0 mg cholesterol, 449 mg sodium)
How to cook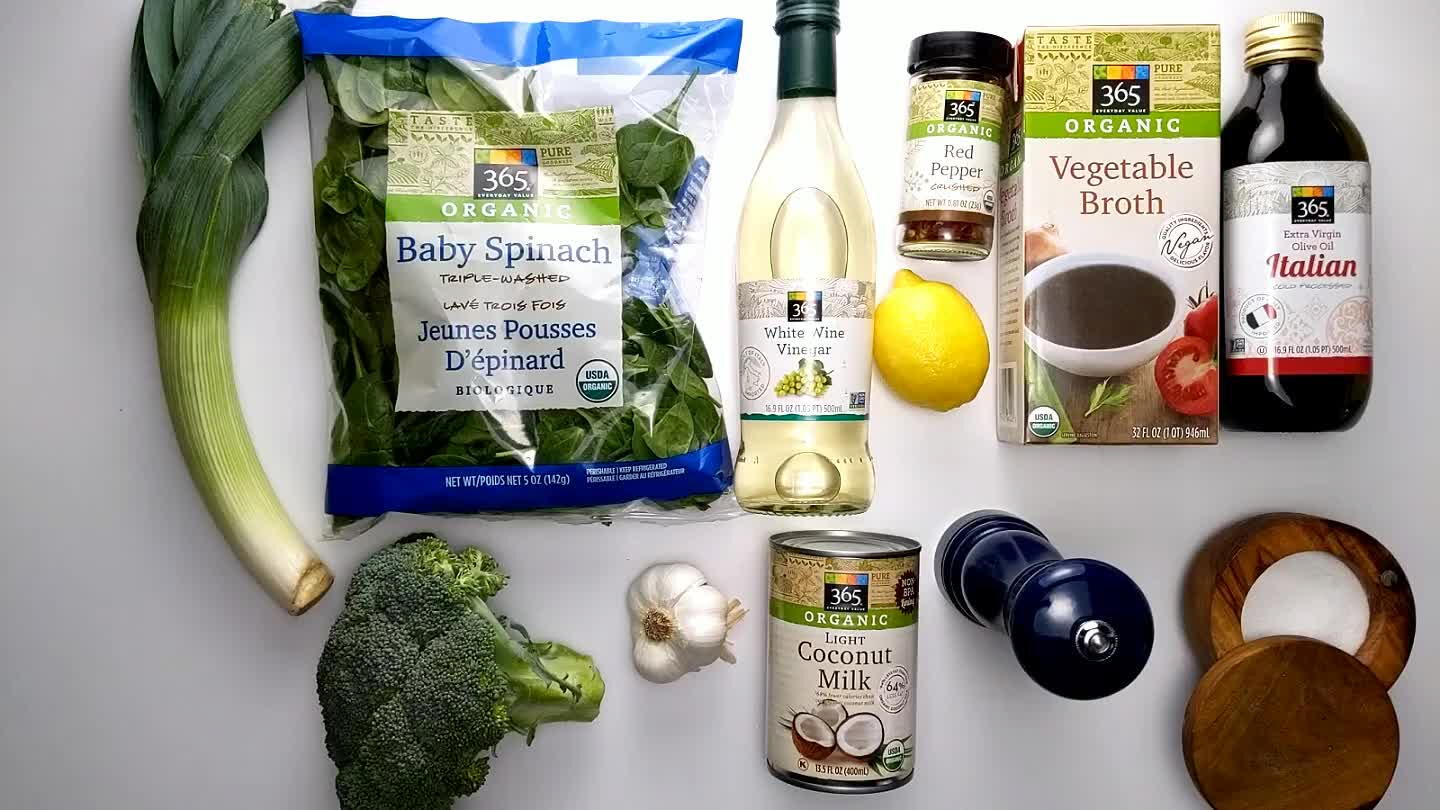 Peel garlic cloves and chop or grate to a fine paste.
Remove the last inch of the root tip of the leek. Then slice it in half lengthwise, like a hot dog bun. Rinse the leek to remove any silt that may be caught between the folds. Slice the leek thin.
Remove the florets (the leafy part of the broccoli). Slice away the stem until all of the florets are broken up to around 1" in diameter.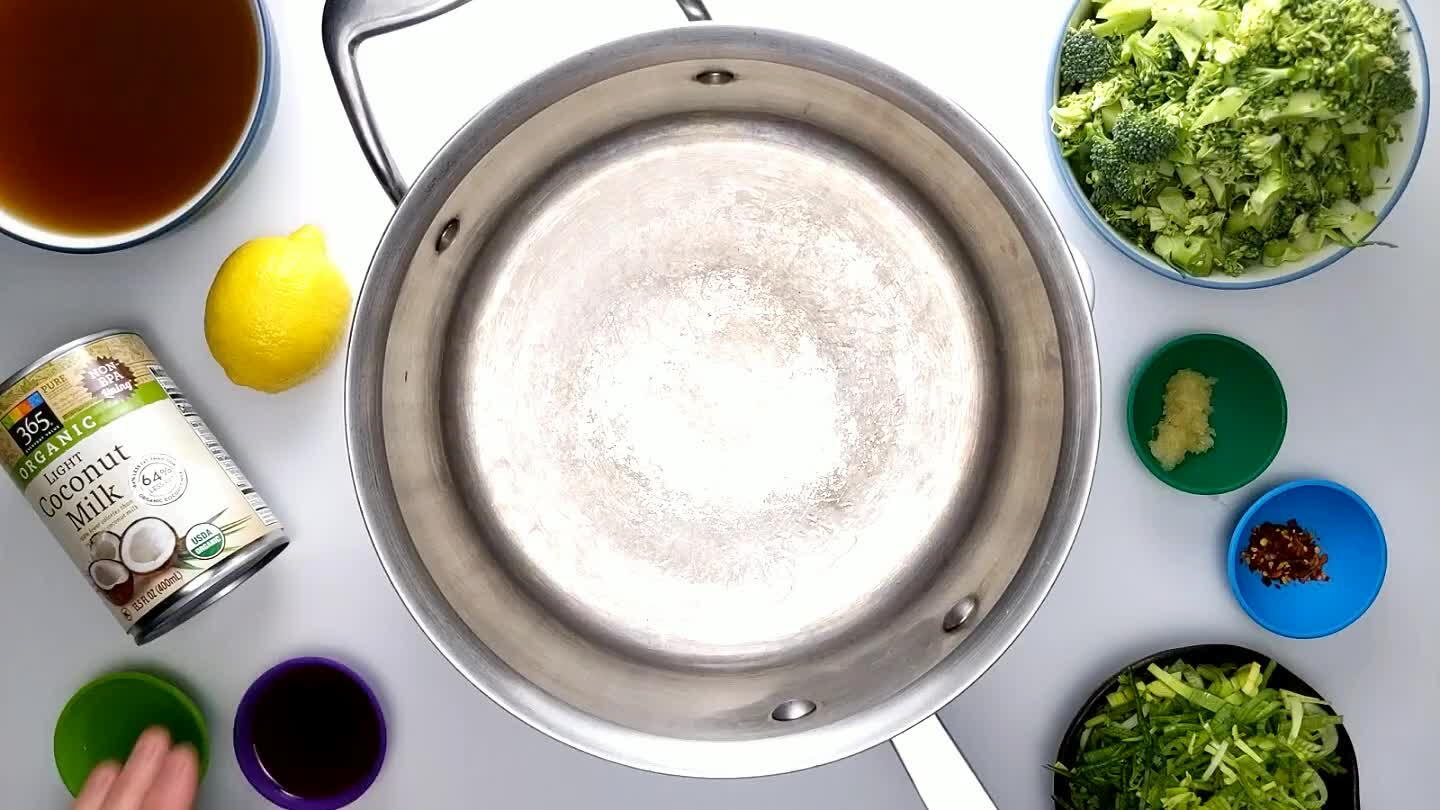 Warm the olive oil in a soup pot over medium heat.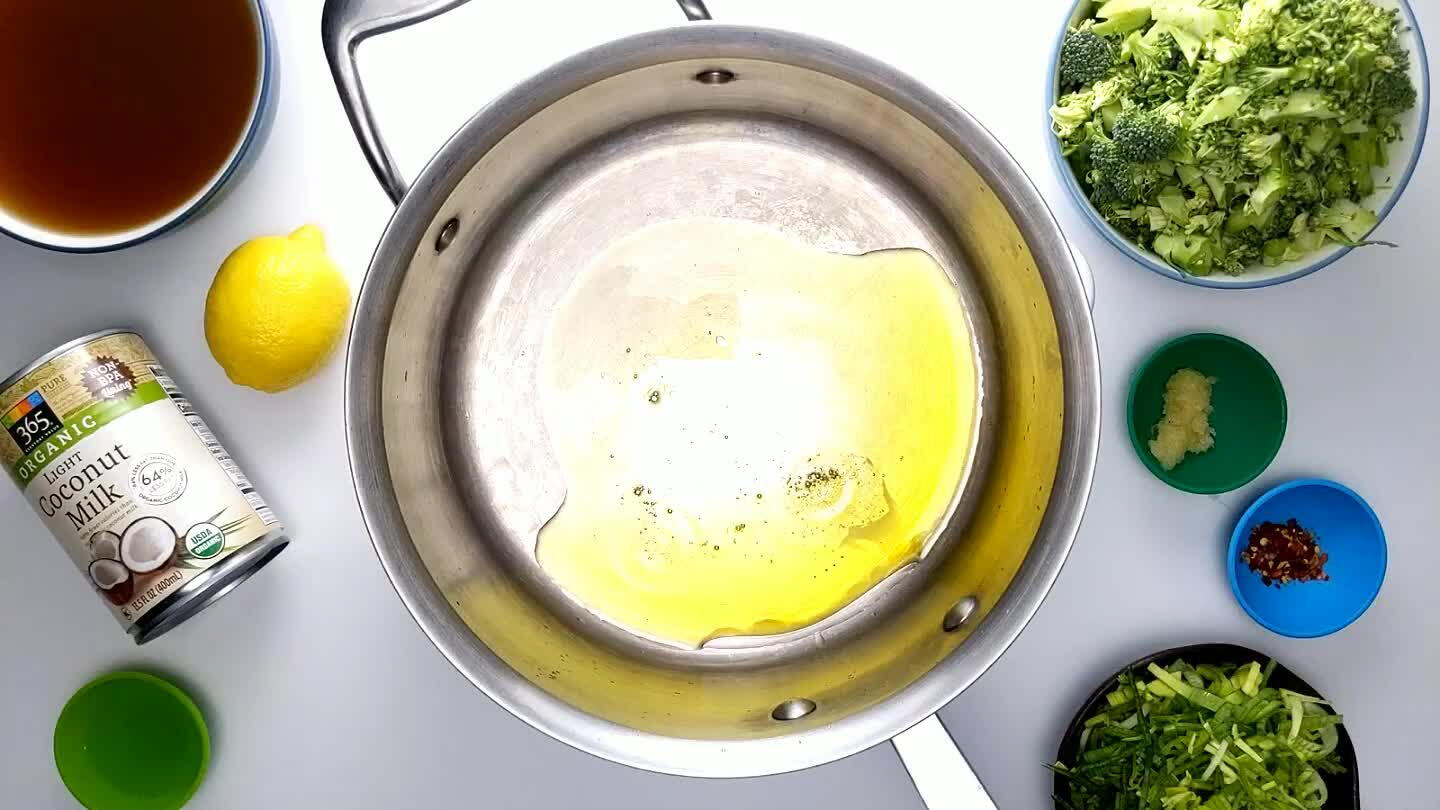 Add the leek and cook, stirring frequently, until the leek is tender and lightened in color.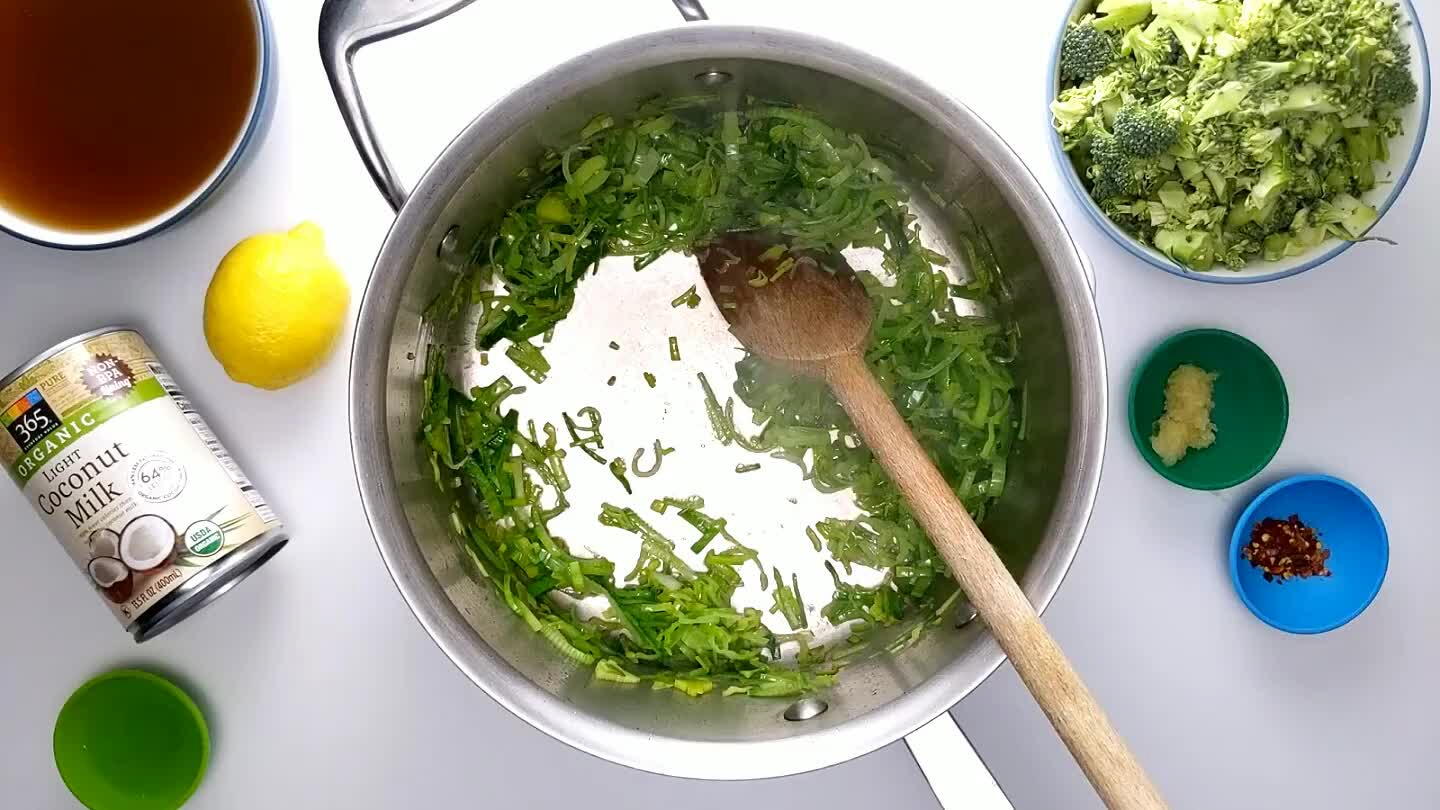 Stir in the crushed garlic.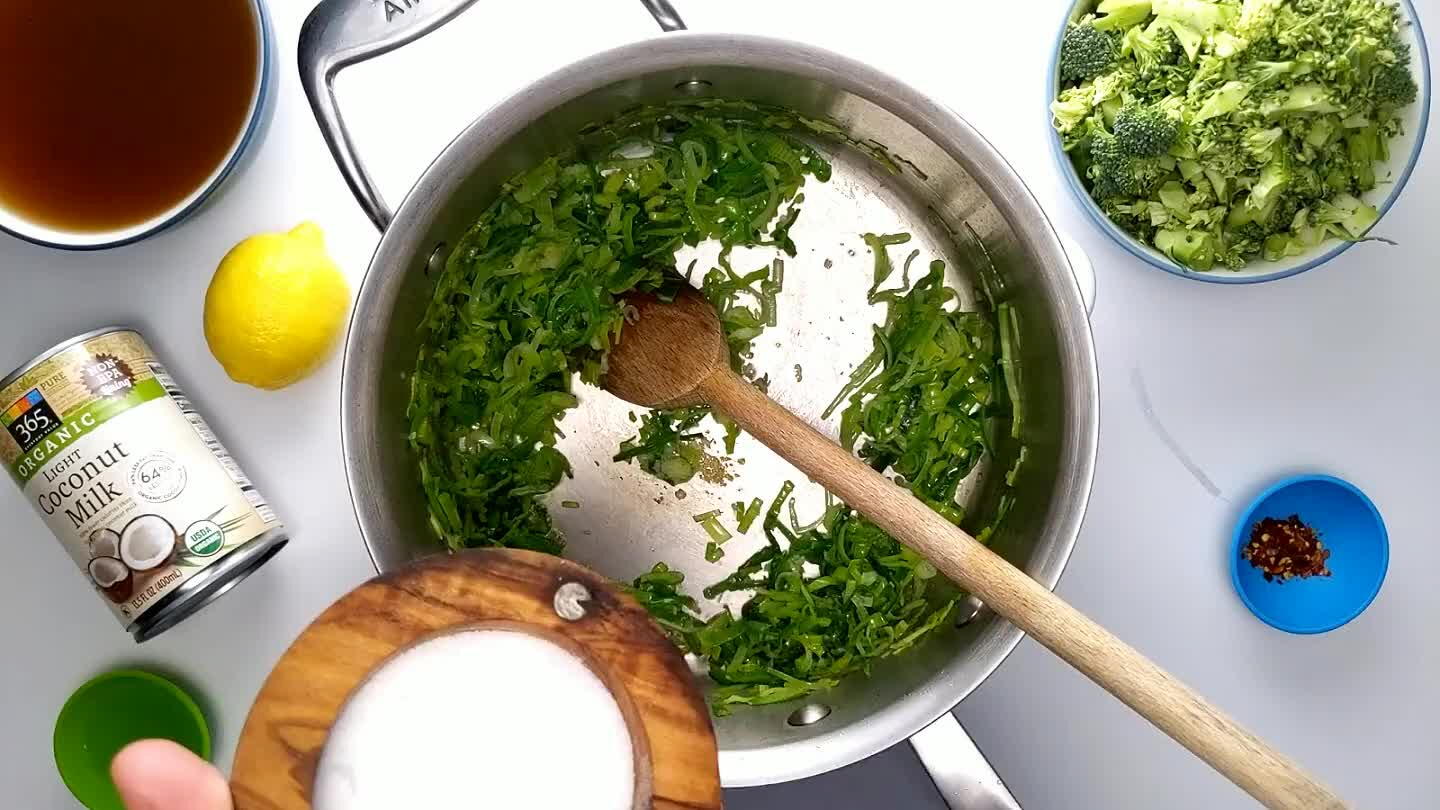 Add a pinch of salt.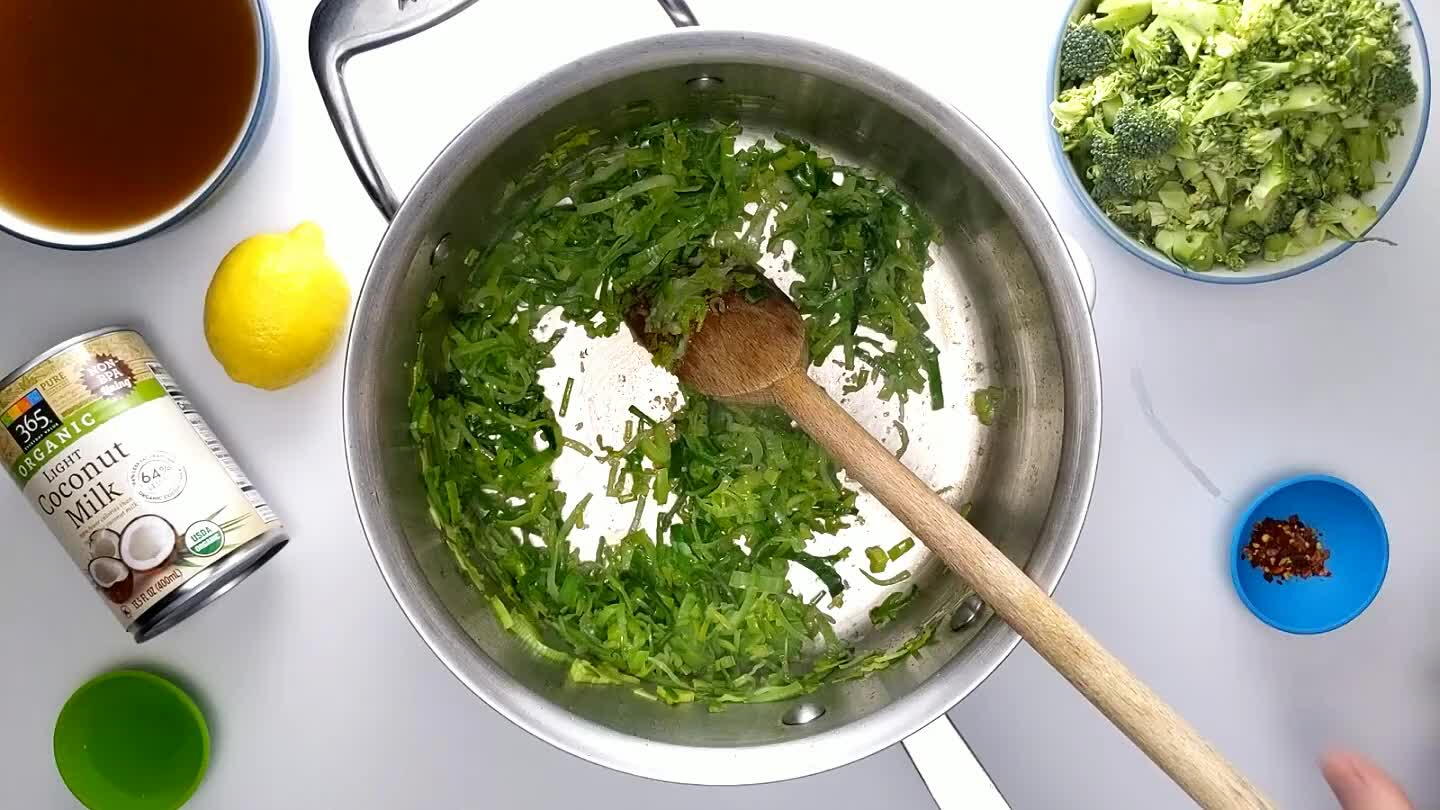 Add the chili flakes. Cook for just about 30 seconds, or until you can smell the garlic and the chili.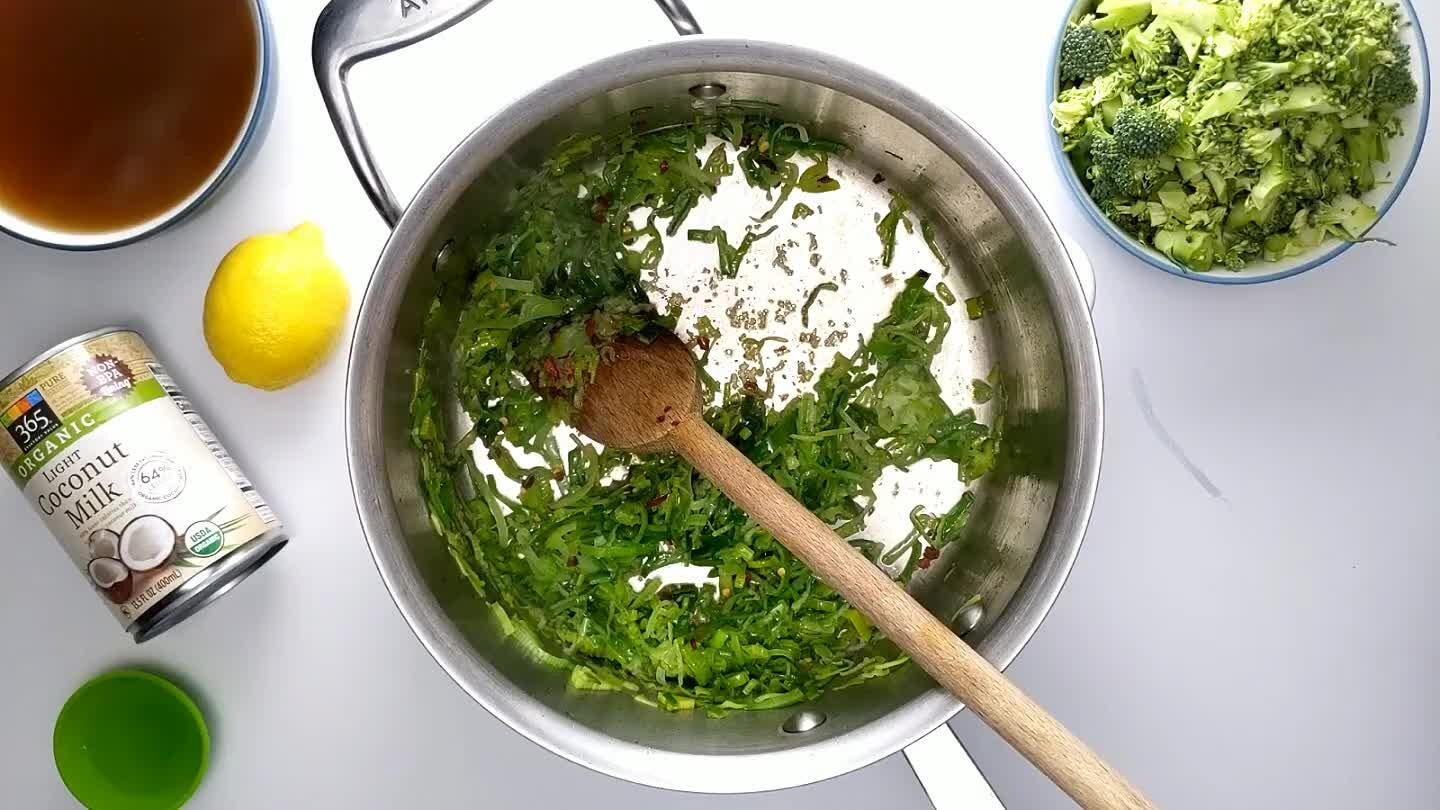 Add the broccoli.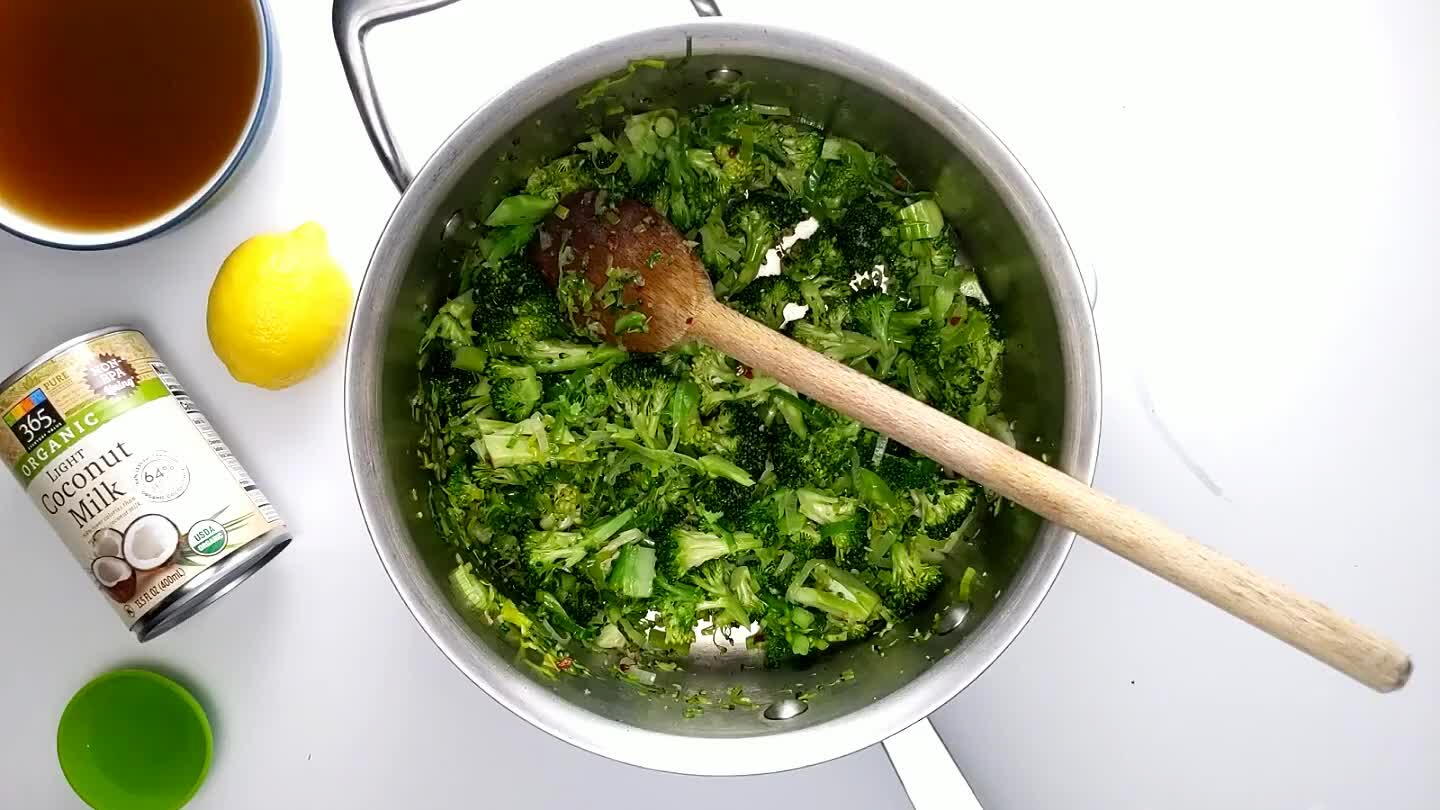 Pour in the vegetable broth.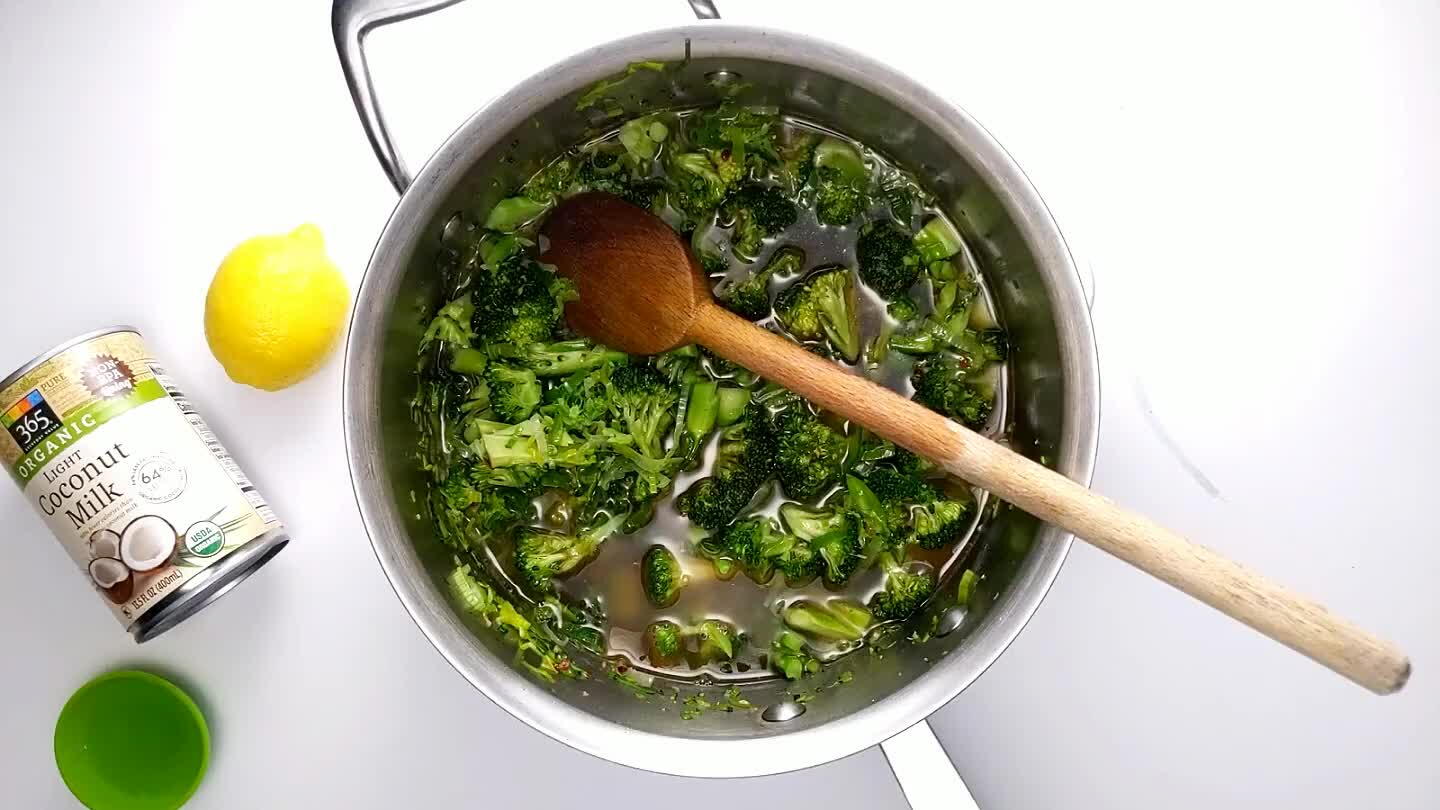 Add the vinegar.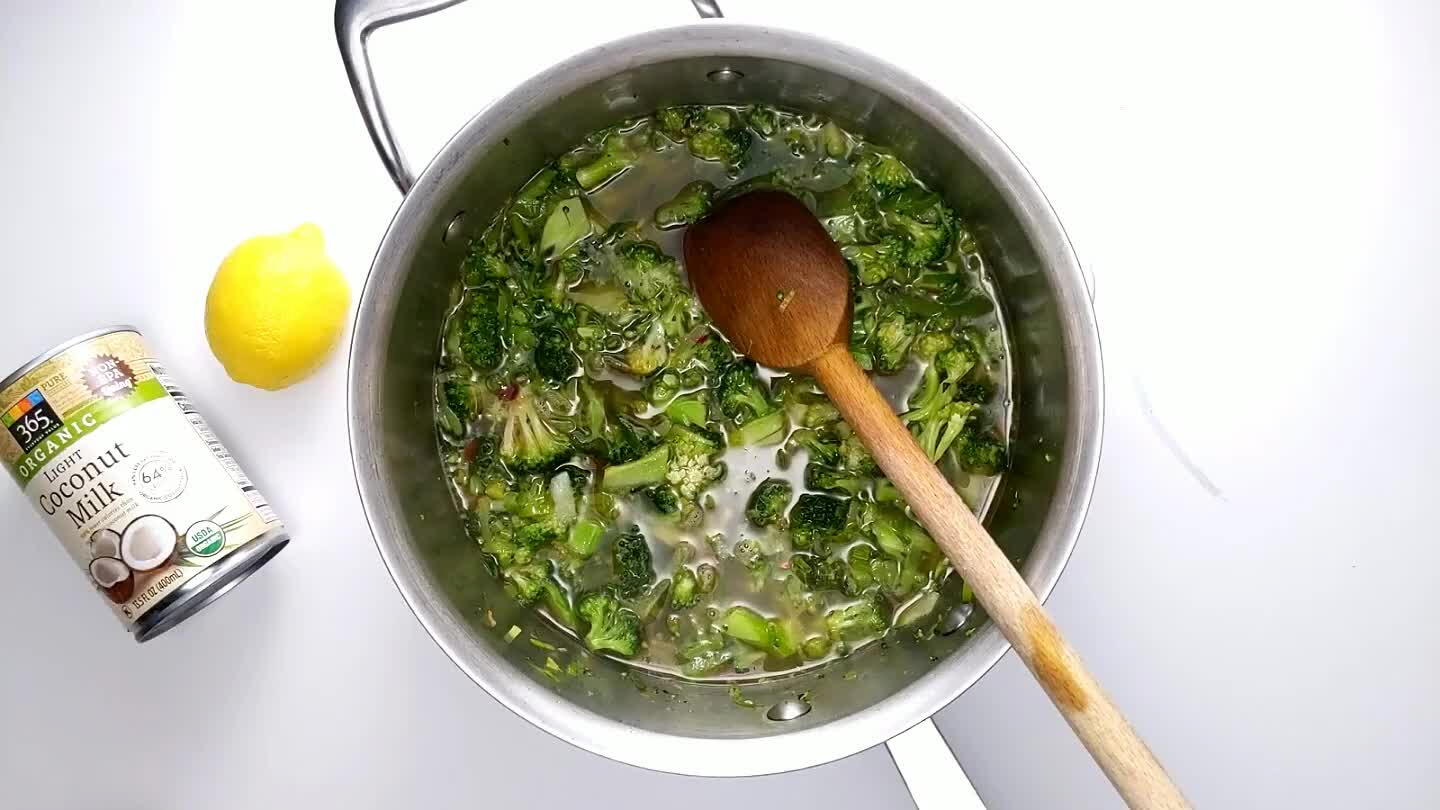 Add the coconut milk and bring the pot to a simmer.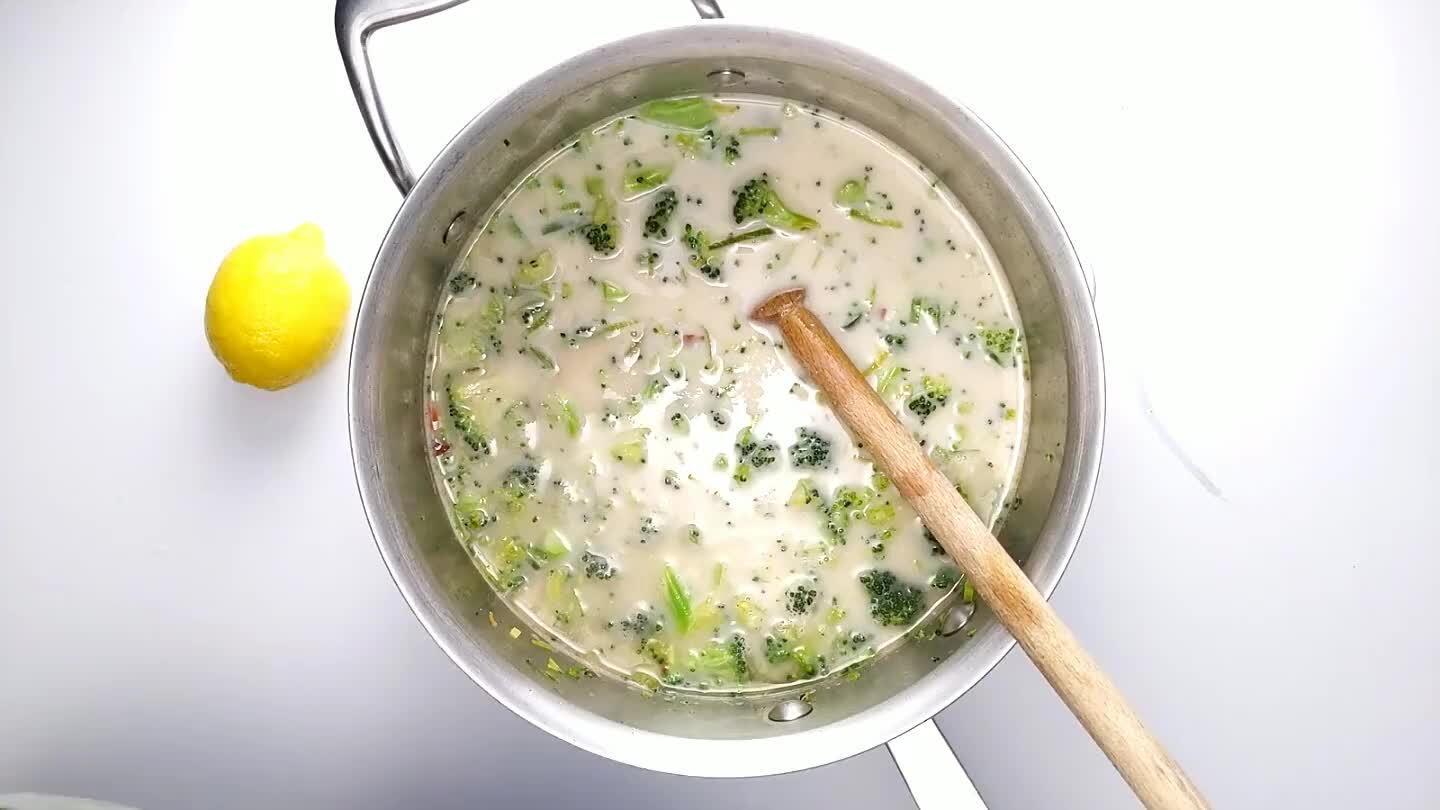 Add the spinach. Stir the spinach down into the broth and simmer just long enough to wilt the spianch.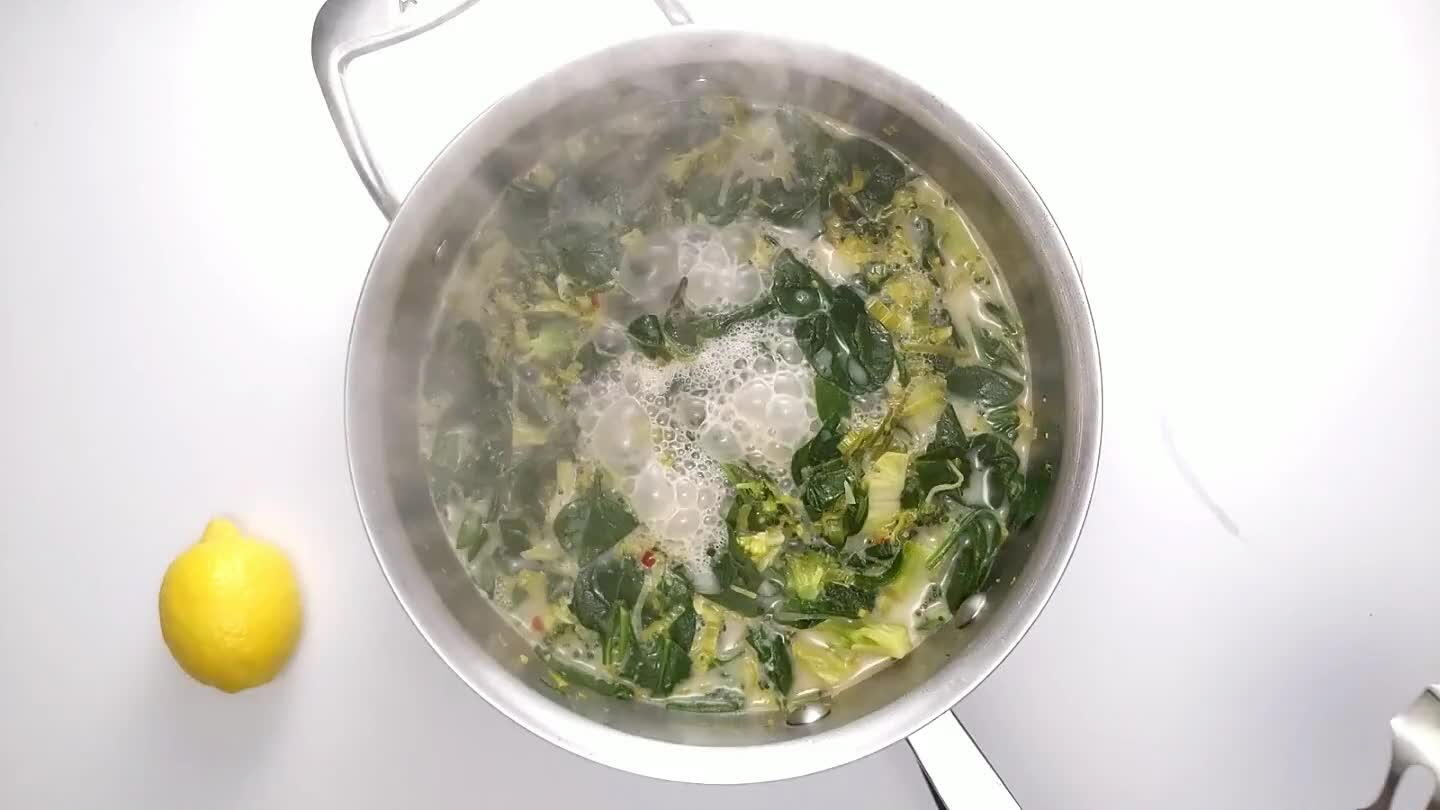 Blend to a rough puree. An immersion blender is convenient for this task and leaves the soup with a little texture. But you can just as easily transfer the soup in portions to a blender or food processor.
Season with salt, pepper and lemon juice to taste.