Easy Chocolate Chip Zucchini Bread
with coconut sugar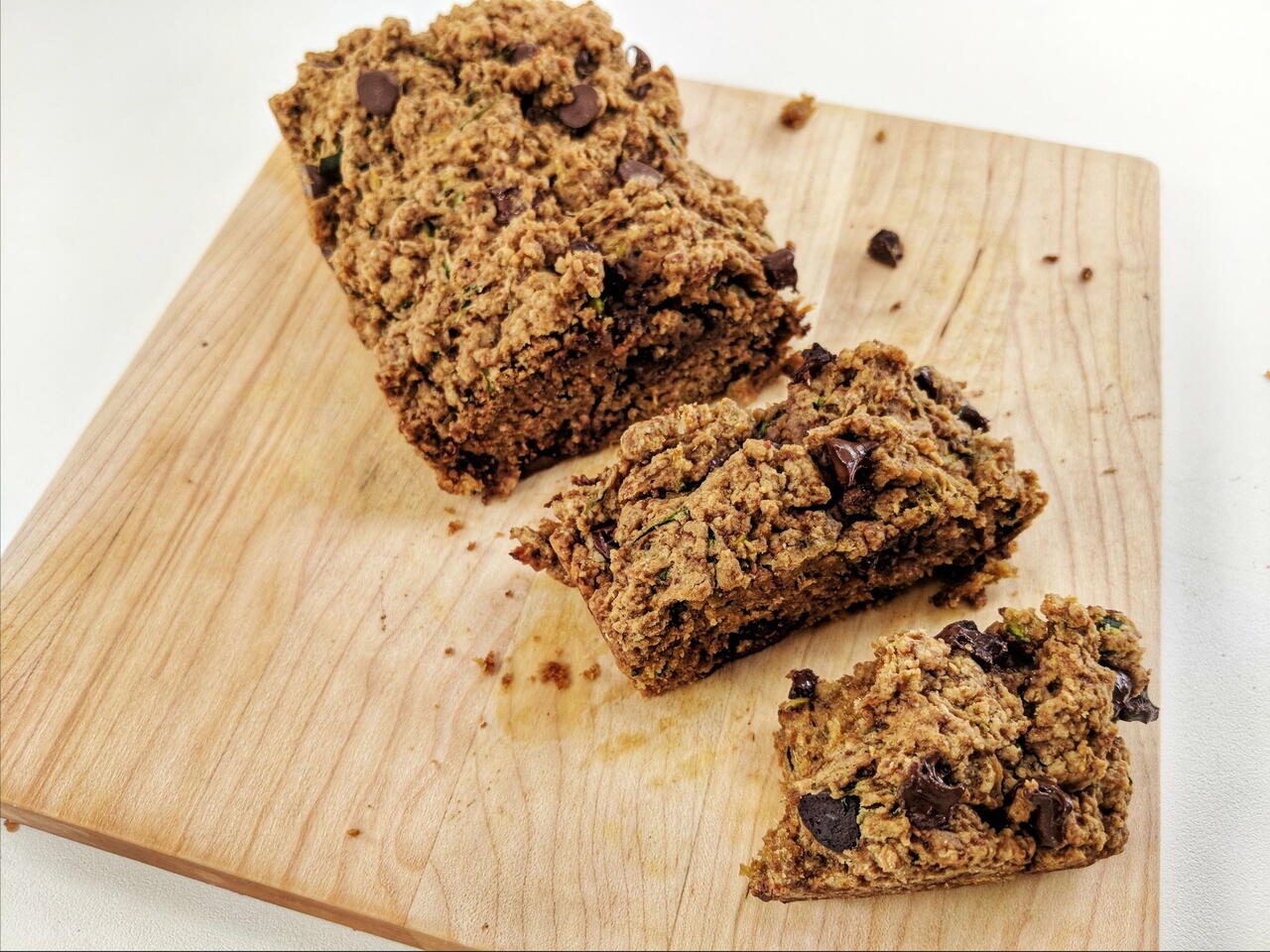 Recipe video made by Ryan
Published on 06/05/2018, viewed by 3093 , 0 Comments
12 portions
65m
I don't know if I'd go so far as to call this healthy, but it's one of the best ways I know to eat zucchini, and it's not difficult at all.
What you will need
1 pound (500 g) zucchini
1 tsp (6 g) salt
3 cups (375 g) ap flour
1/4 tsp (2 g) baking soda
2 tsp (10 g) baking powder
1 1/2 cups (225 g) coconut sugar
2 tsp (5 g) cinnamon
Pinch of nutmeg
2 eggs
3/4 cup (180 ml) olive oil
1 cup (170 g) chocolate chips
(Nutritional facts 291 calories, 15.47 g fat, 33.18 g carbohydrates, 5.82 g protein, 120 mg cholesterol, 501 mg sodium)
How to cook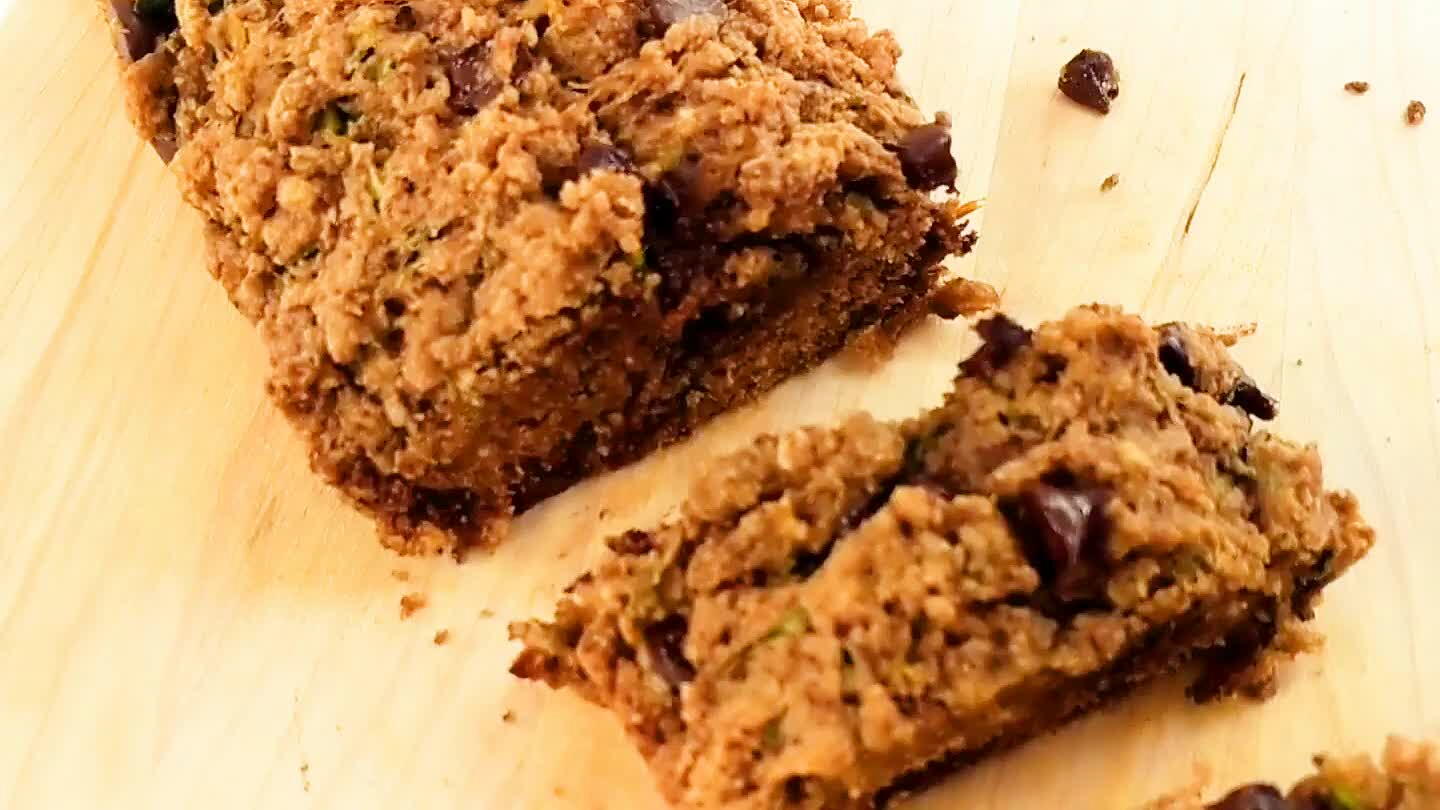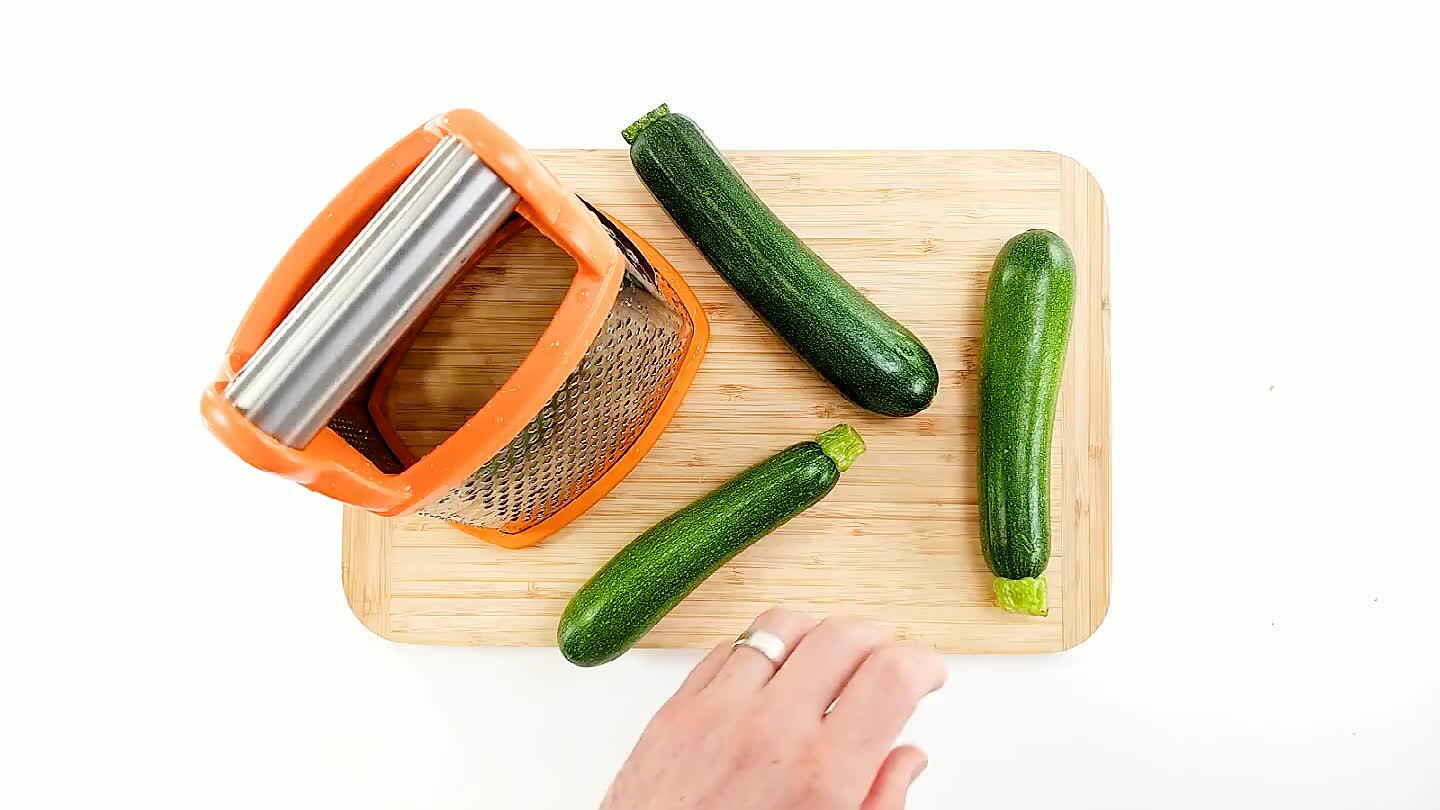 Remove the tips and grate the zucchini. The standard side of a box grater works well. Toss zucchini with salt. Set aside for 10-15 minutes to give the salt some time to draw some of the moisture from the zucchini.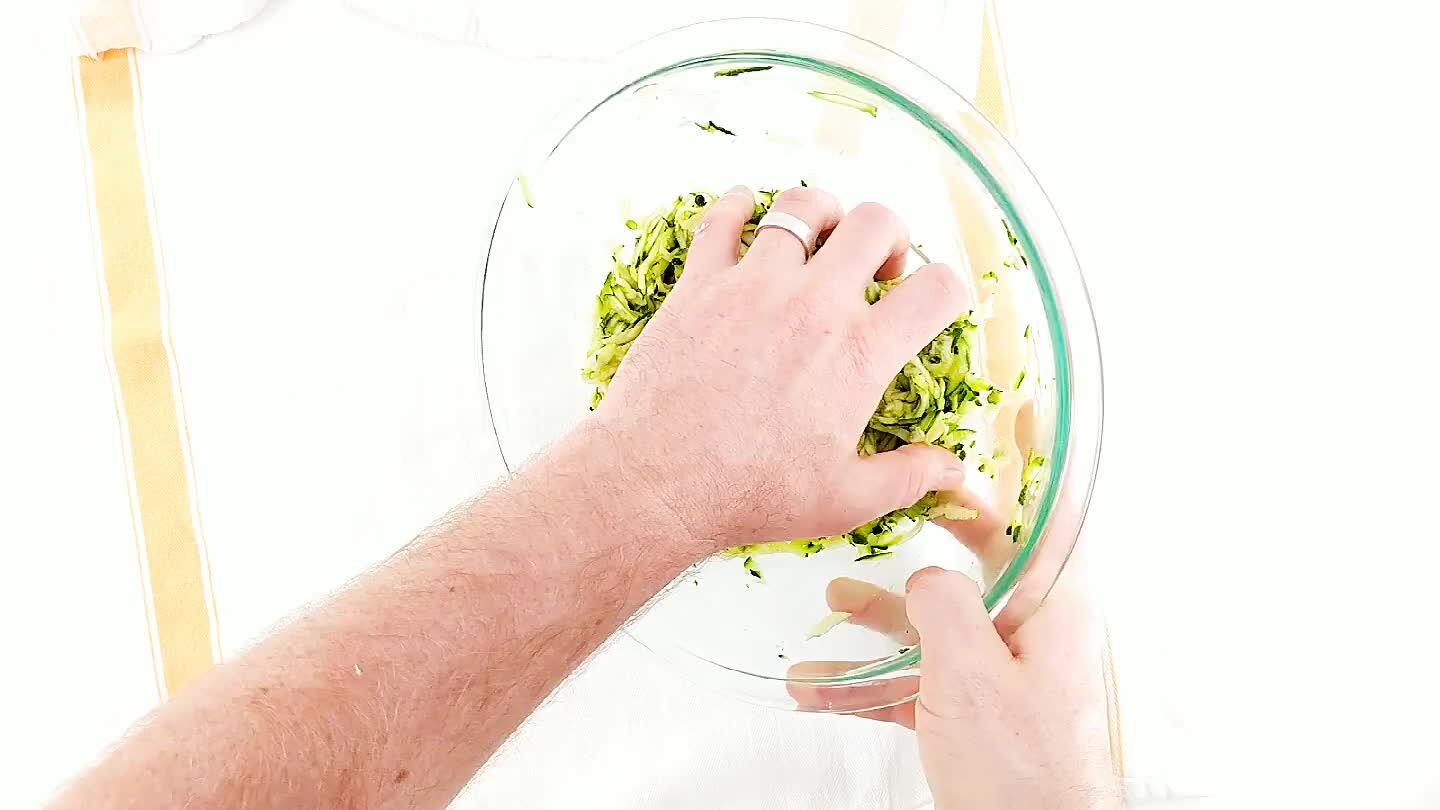 Dump the grated zucchini into a clean kitchen towel. Twist the bundle over a bowl to squeeze away as much moisture as possible.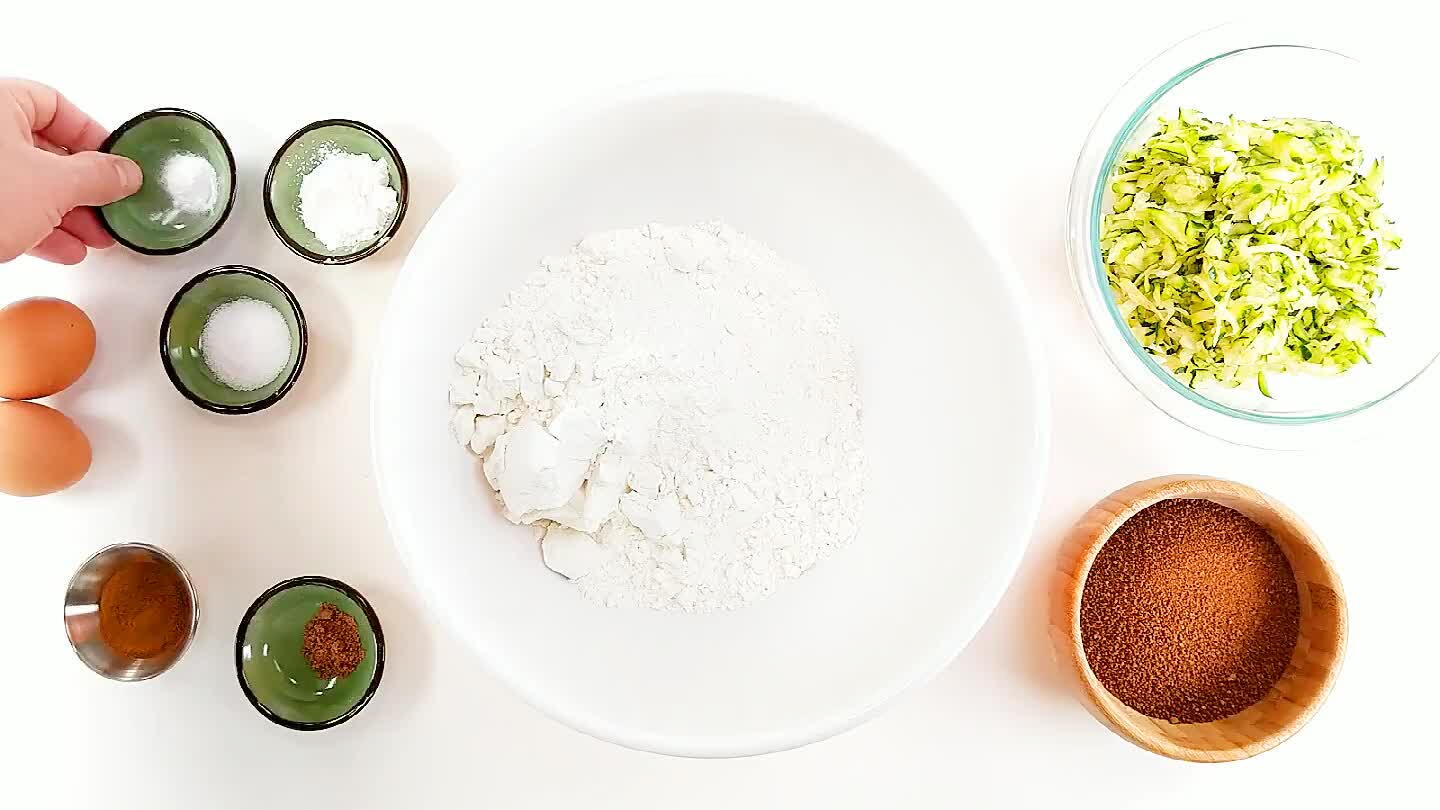 In a mixing bowl, combine the baking soda, salt, baking powder, coconut sugar, cinnamon, and nutmeg.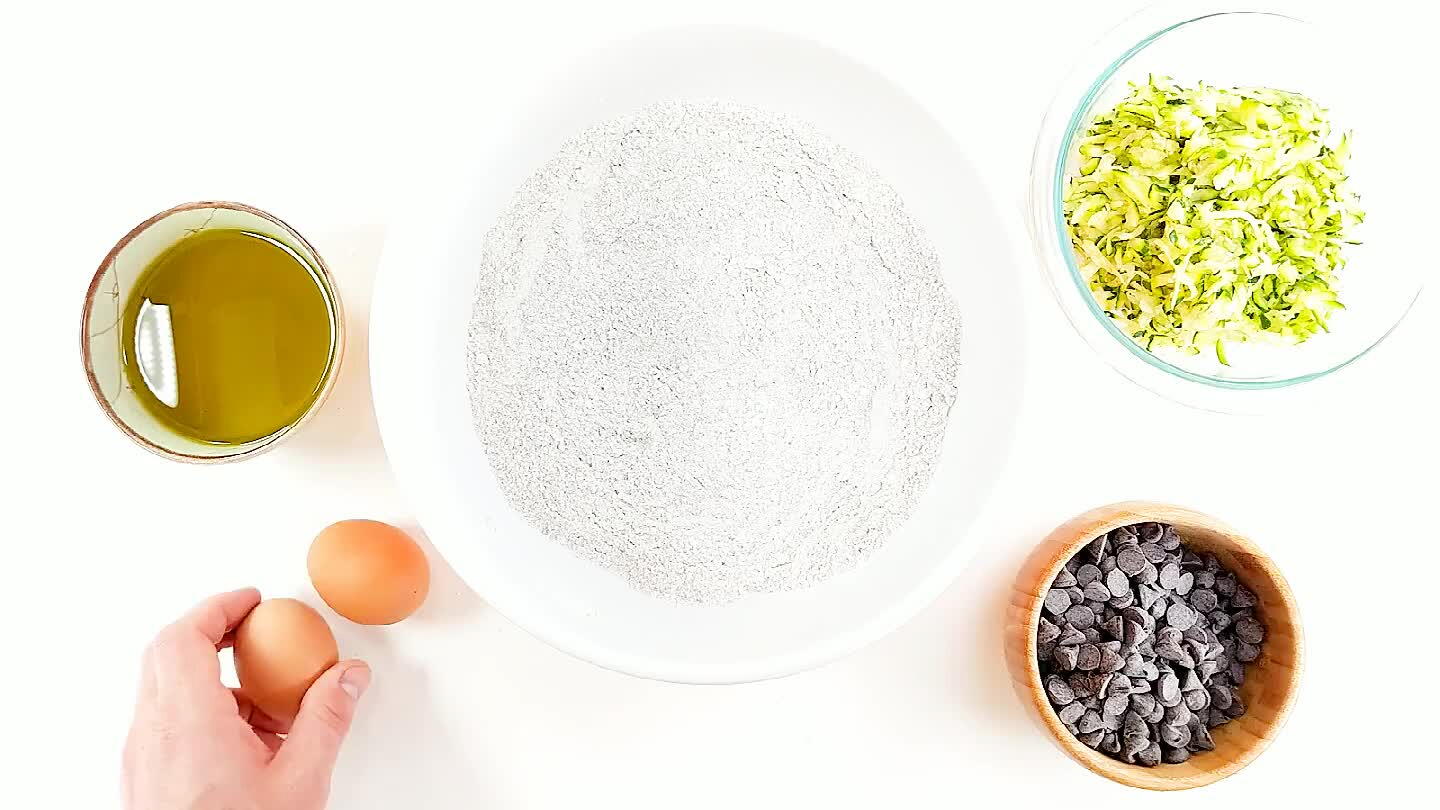 Crack the eggs right into the dry ingredients.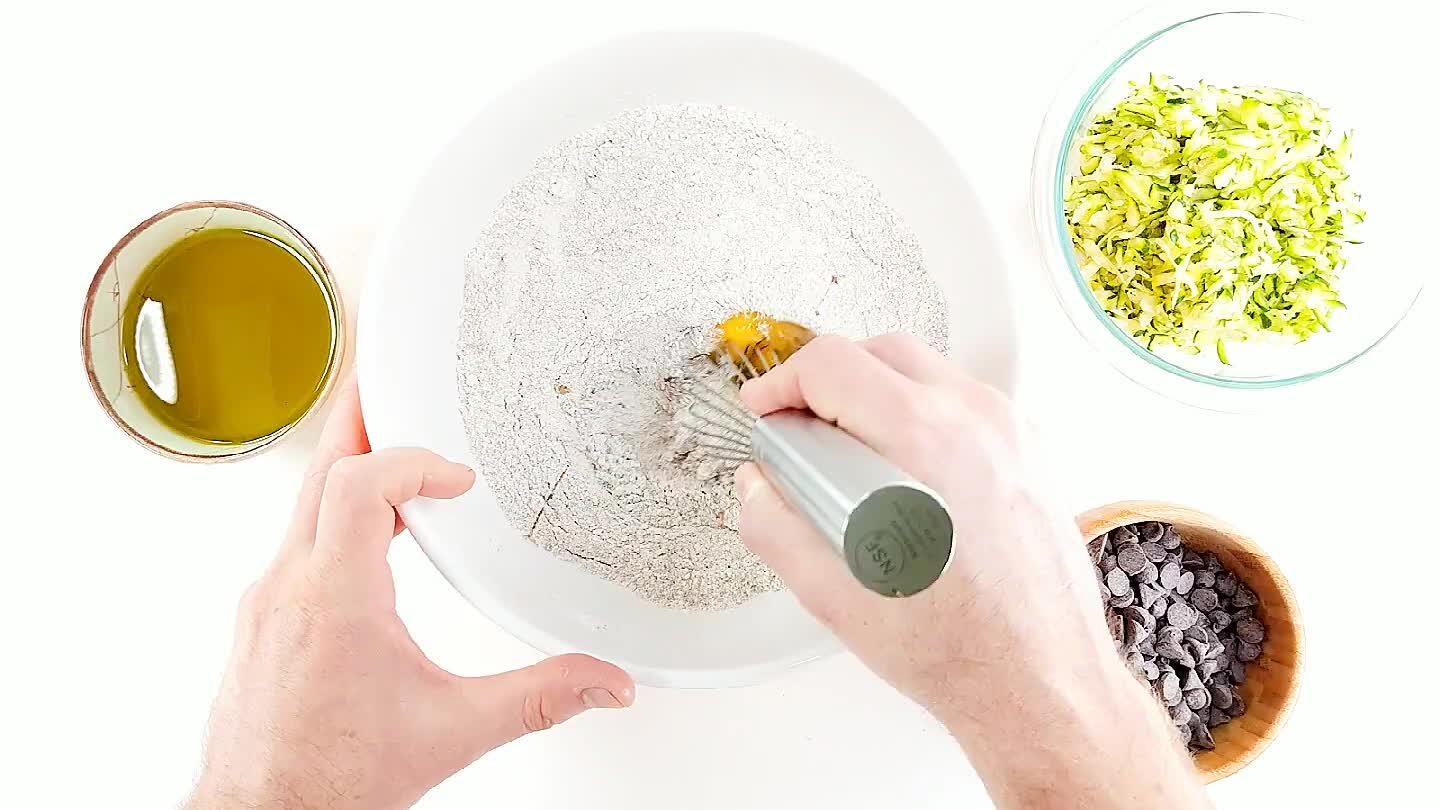 Add the oil in a stream. Start whisking. I found this to be a thicker batter than expected, almost a dough. Some photos of other recipes online show something more like a banana bread batter. While my batter was thicker, it turned out great.
Fold in the zucchini. Mix until well incorporated.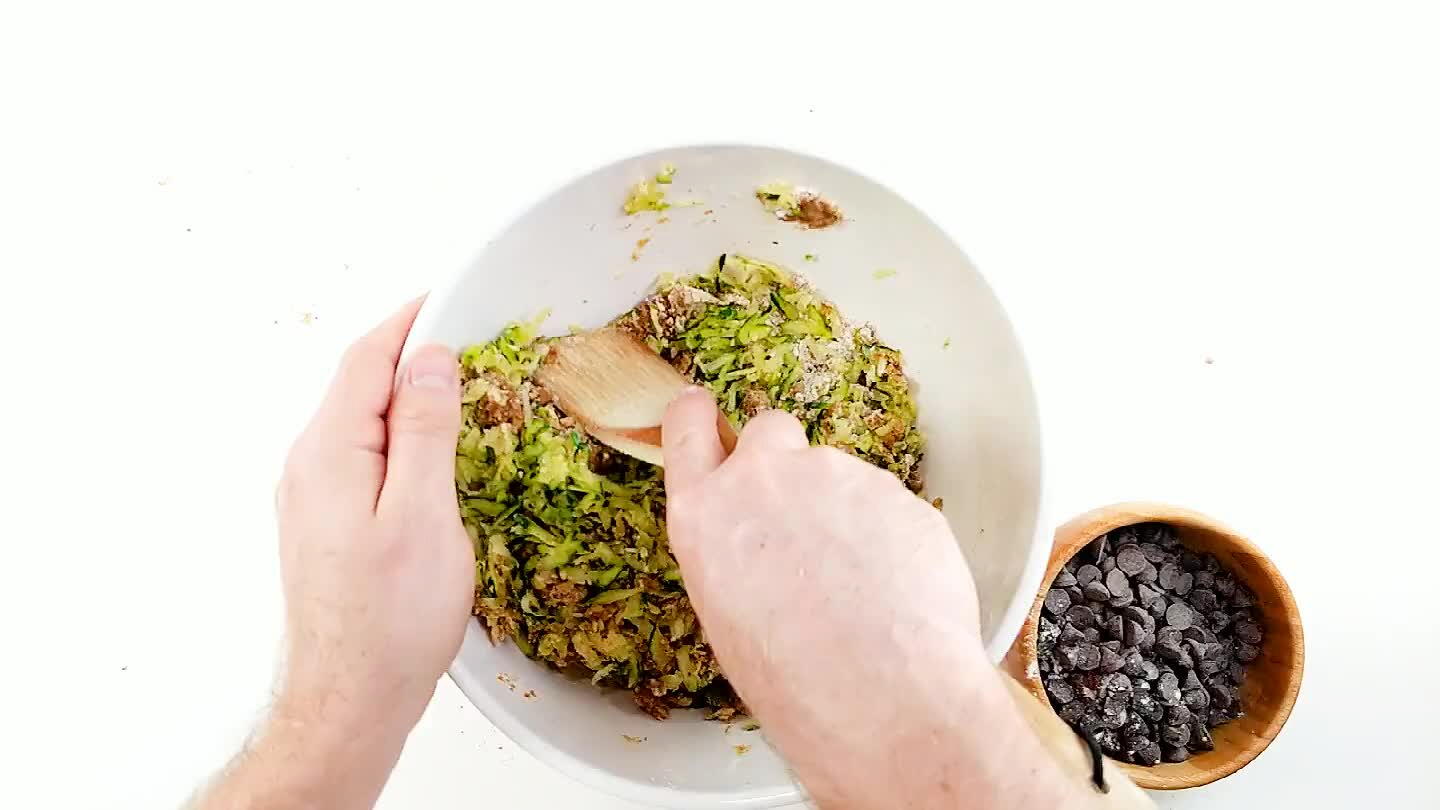 Fold in the chocolate chips. You can easily skip the chocolate chips, but why would you wanna do that?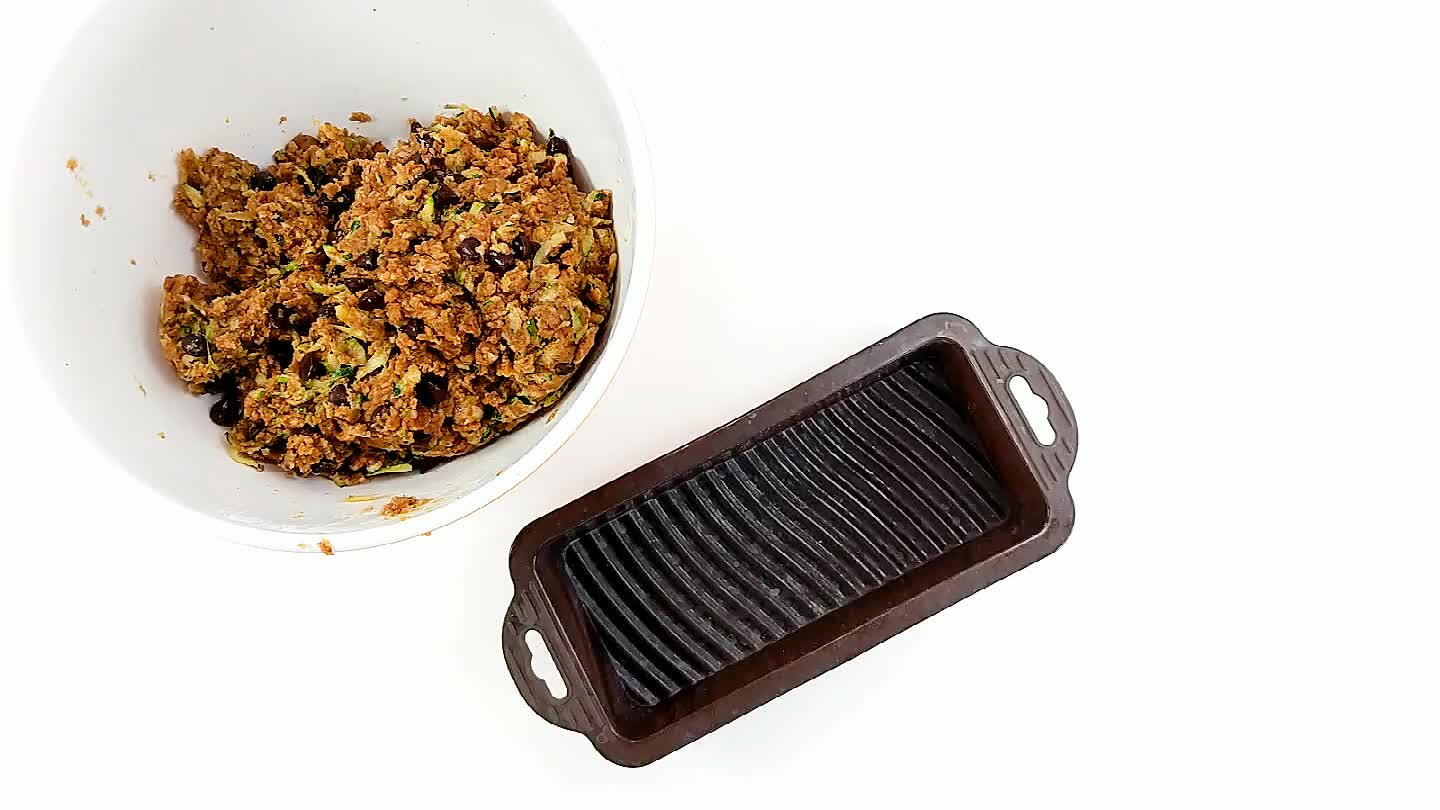 A standard loaf pan works great. I only had a smaller silicon mold, so I divided the batter in 2 portions.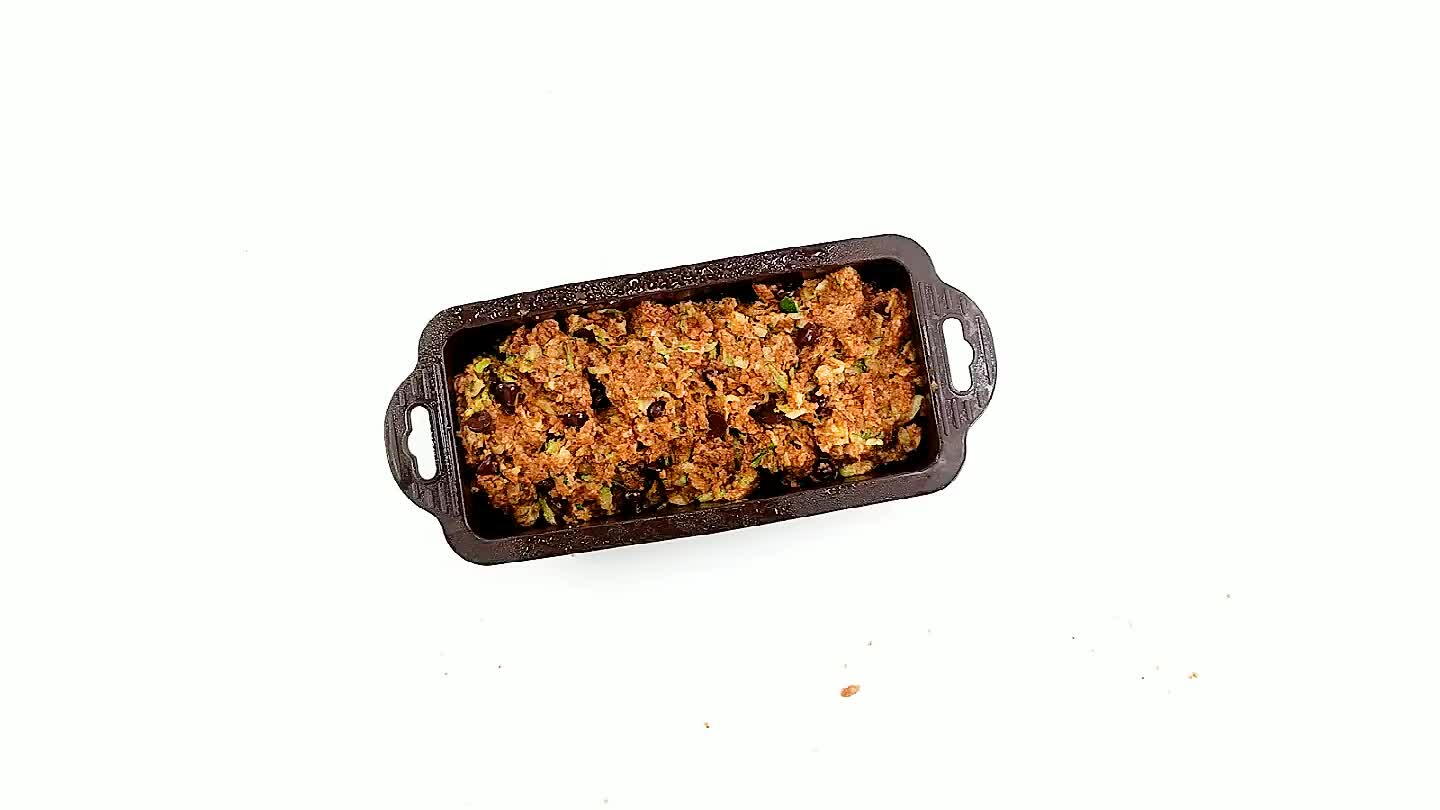 Like most cakes and quick breads, you know it's done when you can insert a knife or a skewer into the center and it's dry when you pull it out.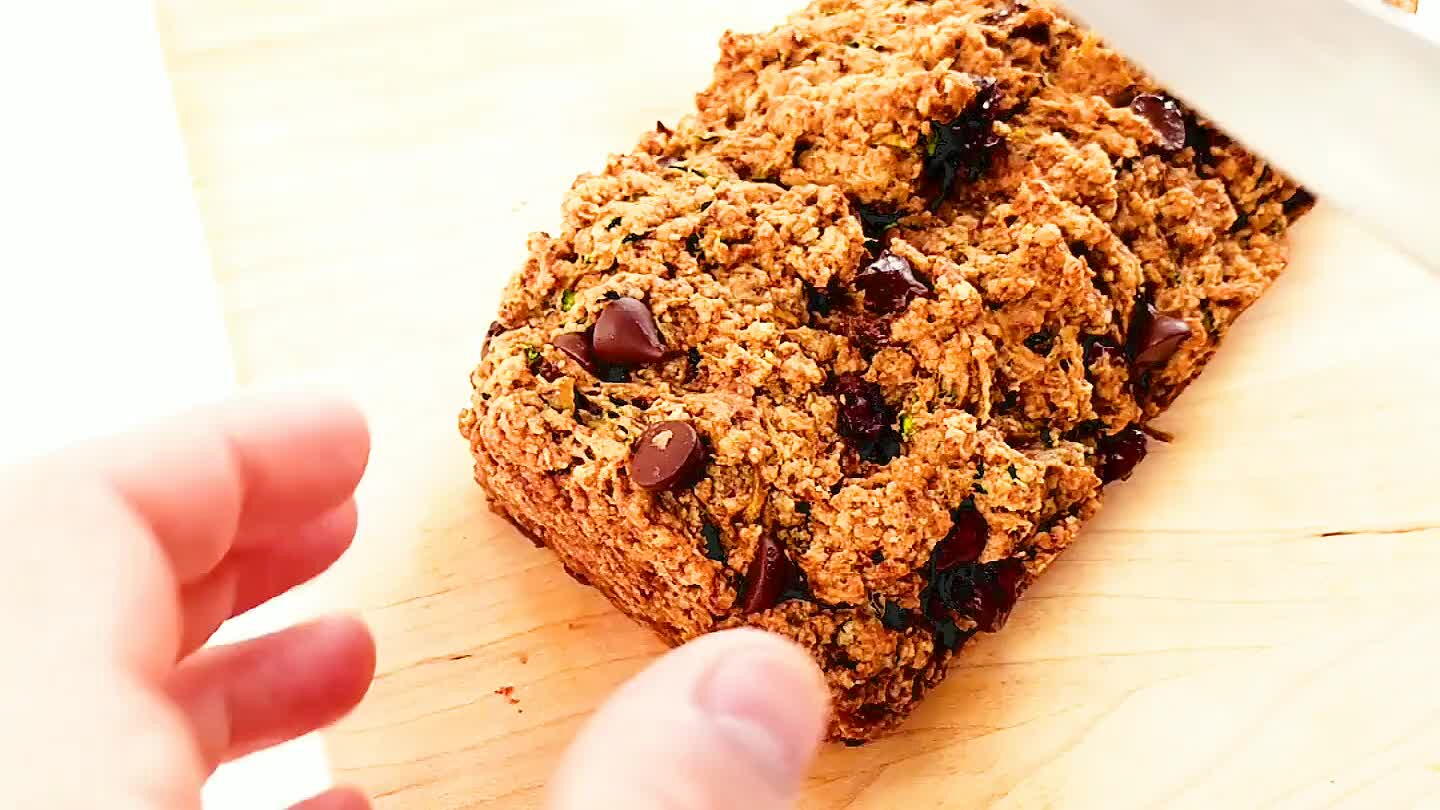 Comments