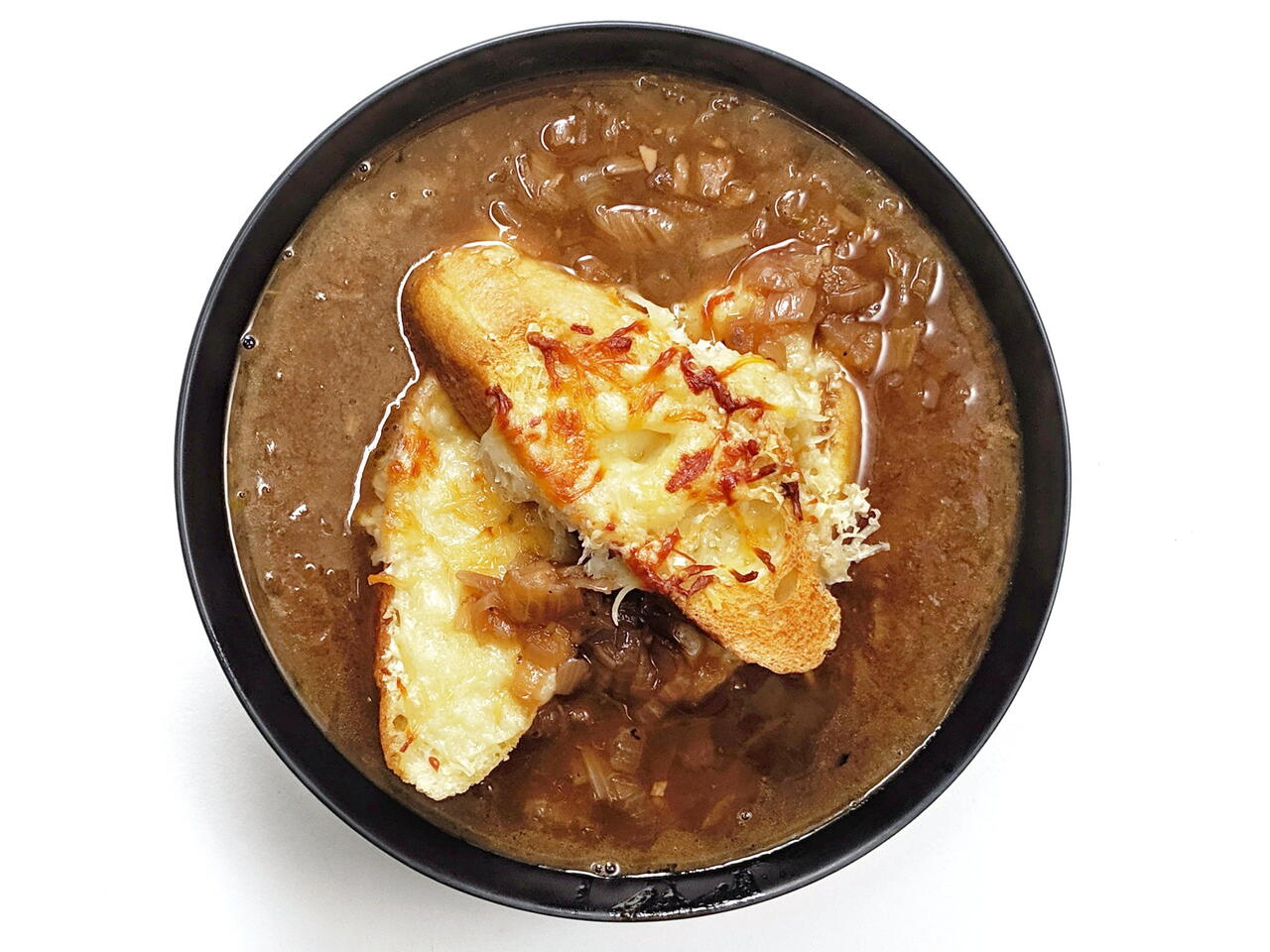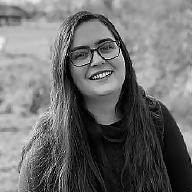 Recipe video made by Michelle
Published on 10/01/2019, viewed by 2048 , 0 Comments
6 portions
75m
This recipe takes a little bit of time, but you won't be disappointed in the flavors that these slowly caramelized onions create.
What you will need
Soup Base
6 Yellow Onions
6 Tbsp Butter
2 cloves Garlic
2 stems Fresh Thyme
1/2 tsp Salt
3 tablespoons All-Purpose Flour
1/2 tsp ground black pepper
2 quarts beef broth
2 bay leaves
3/4 cup red wine
Cheese toast
1 Baguette
.25 lbs Gruyere cheese
1/2 cup Shredded Parmesan
(Nutritional facts 206 calories, 15.16 g fat, 7.64 g carbohydrates, 6.88 g protein, 24 mg cholesterol, 1234 mg sodium)
How to cook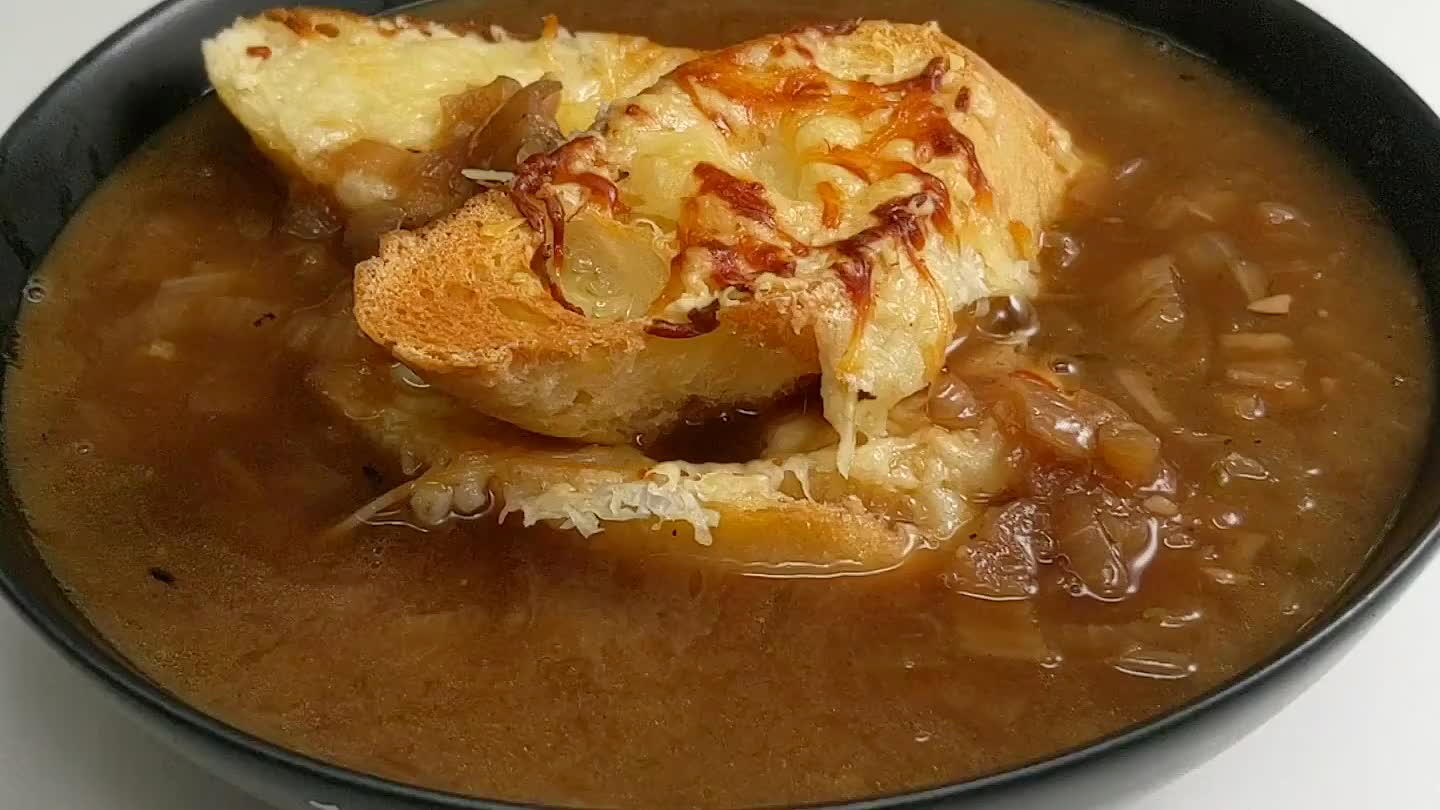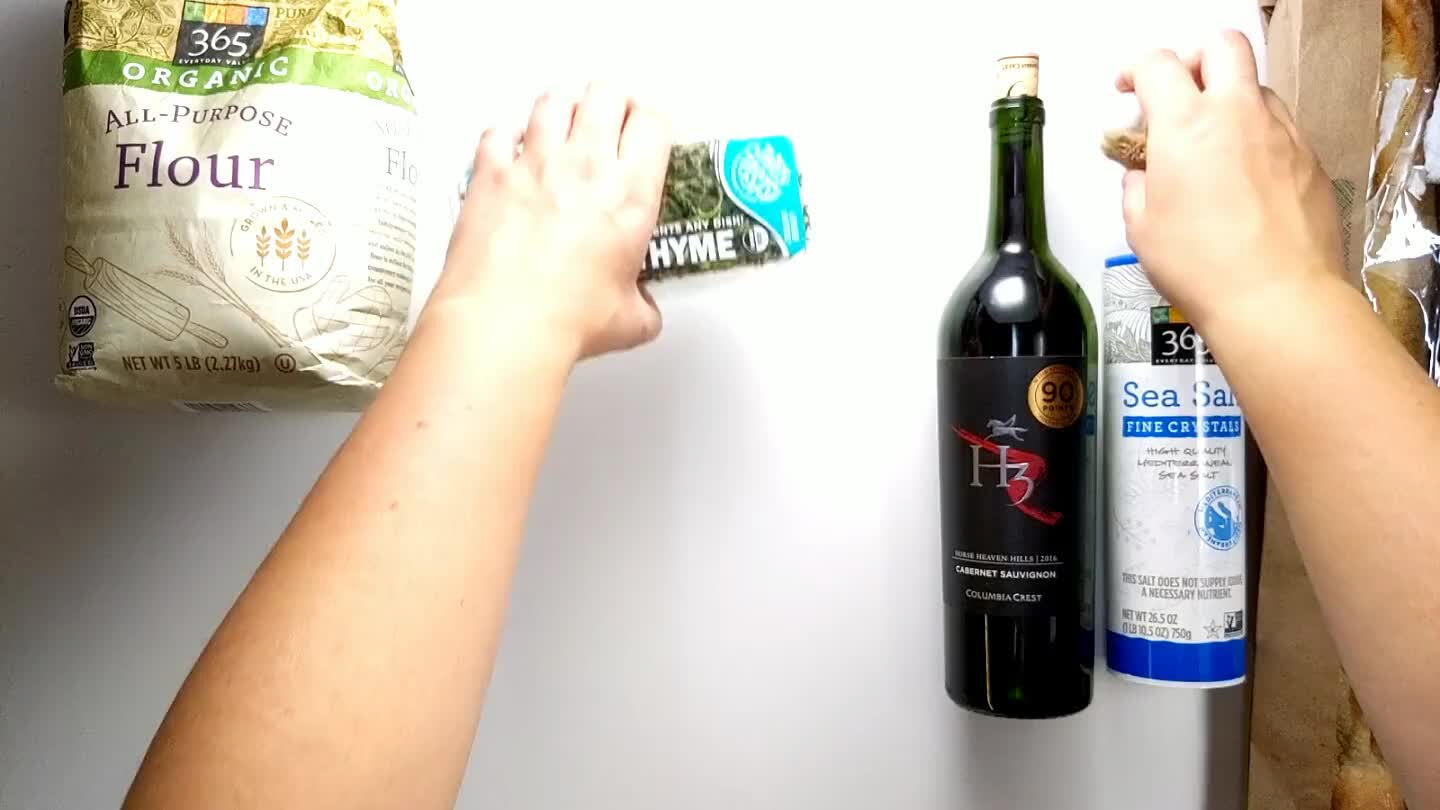 Gather all ingredients.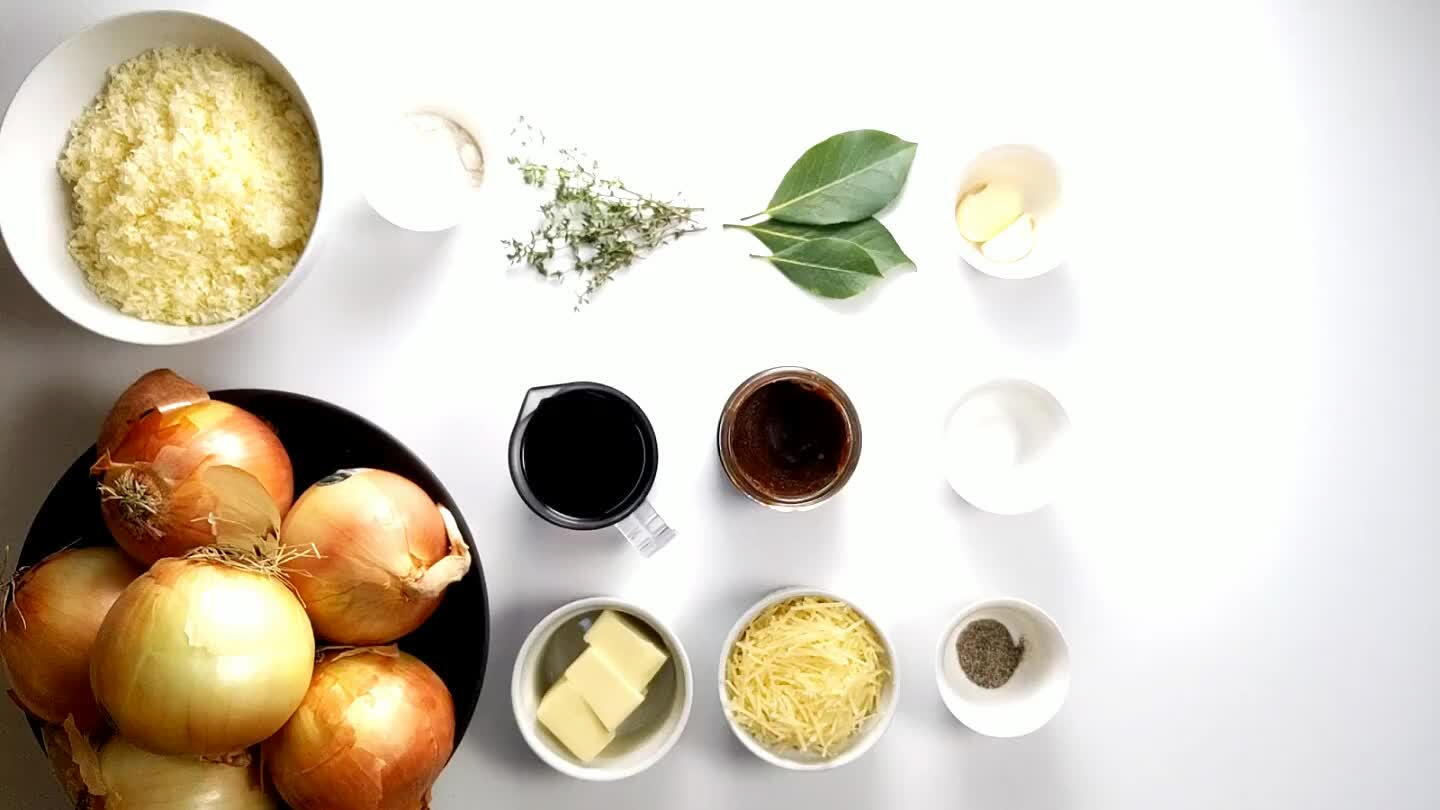 Portion your ingredients, slice the bread into diagonal slices, and grate the cheese.
Cut the stem and root off of each onion and then cut in half.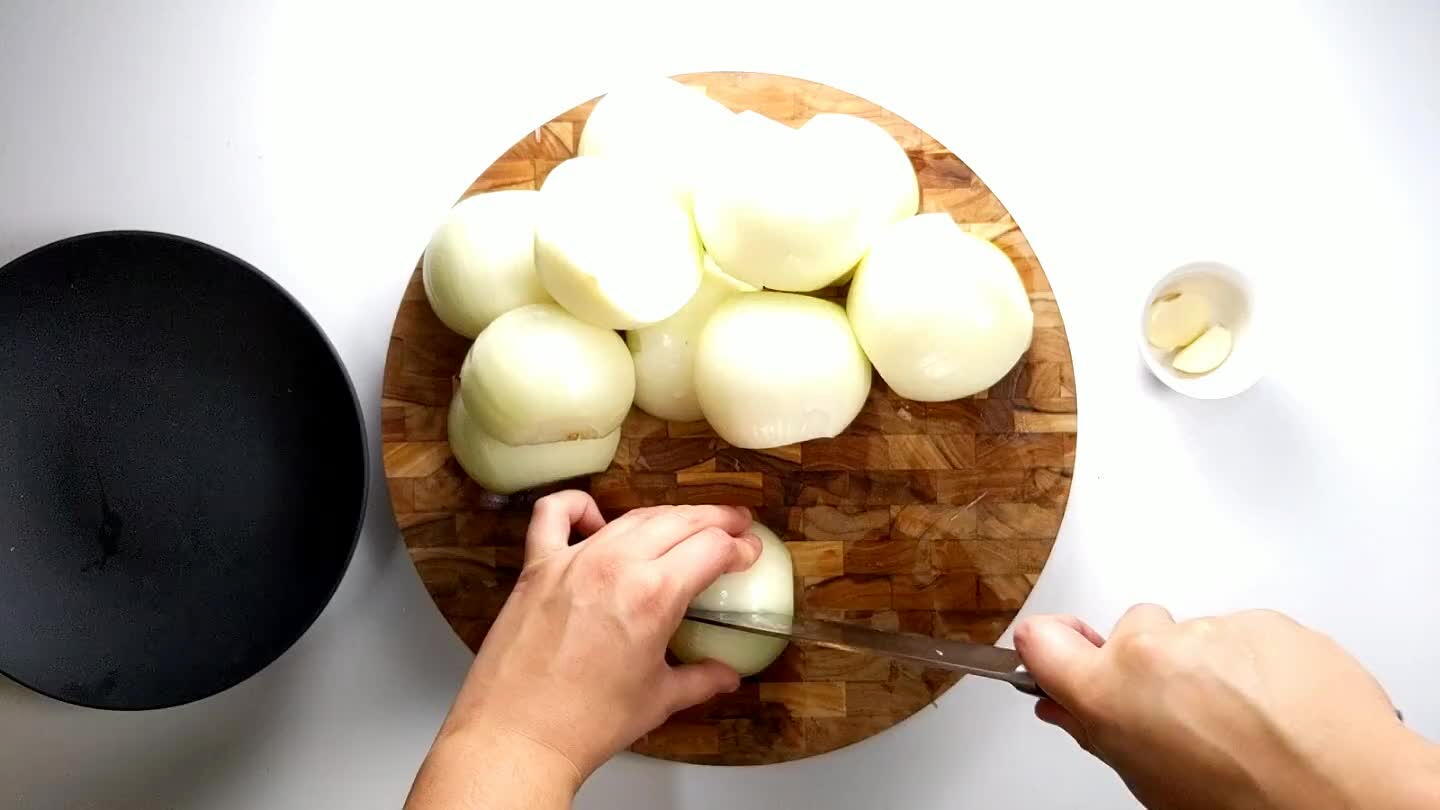 Cut each half into halves again and slice across to create thin half moons of onion.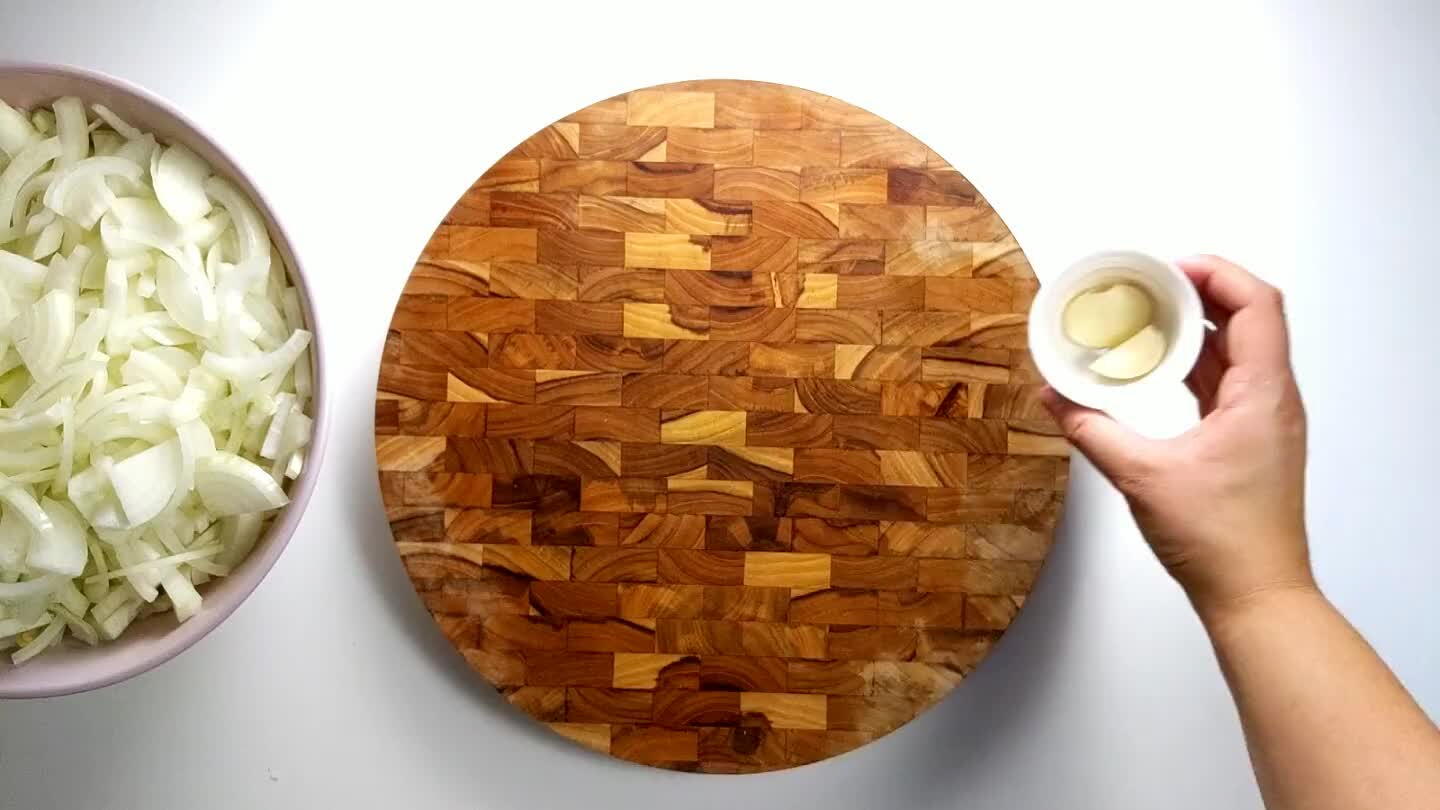 Roughly dice the garlic.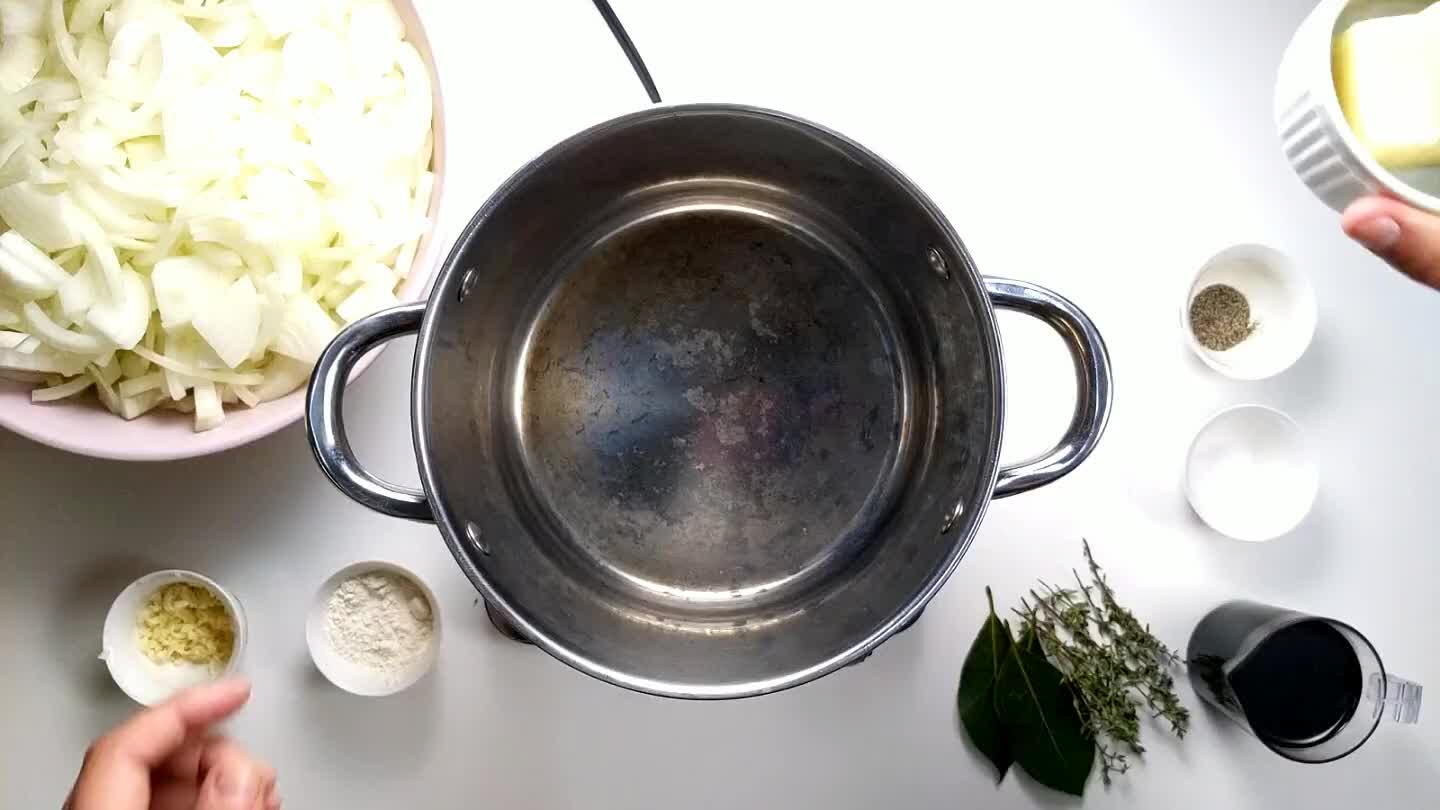 Over medium heat, add butter, garlic and onions to the pot.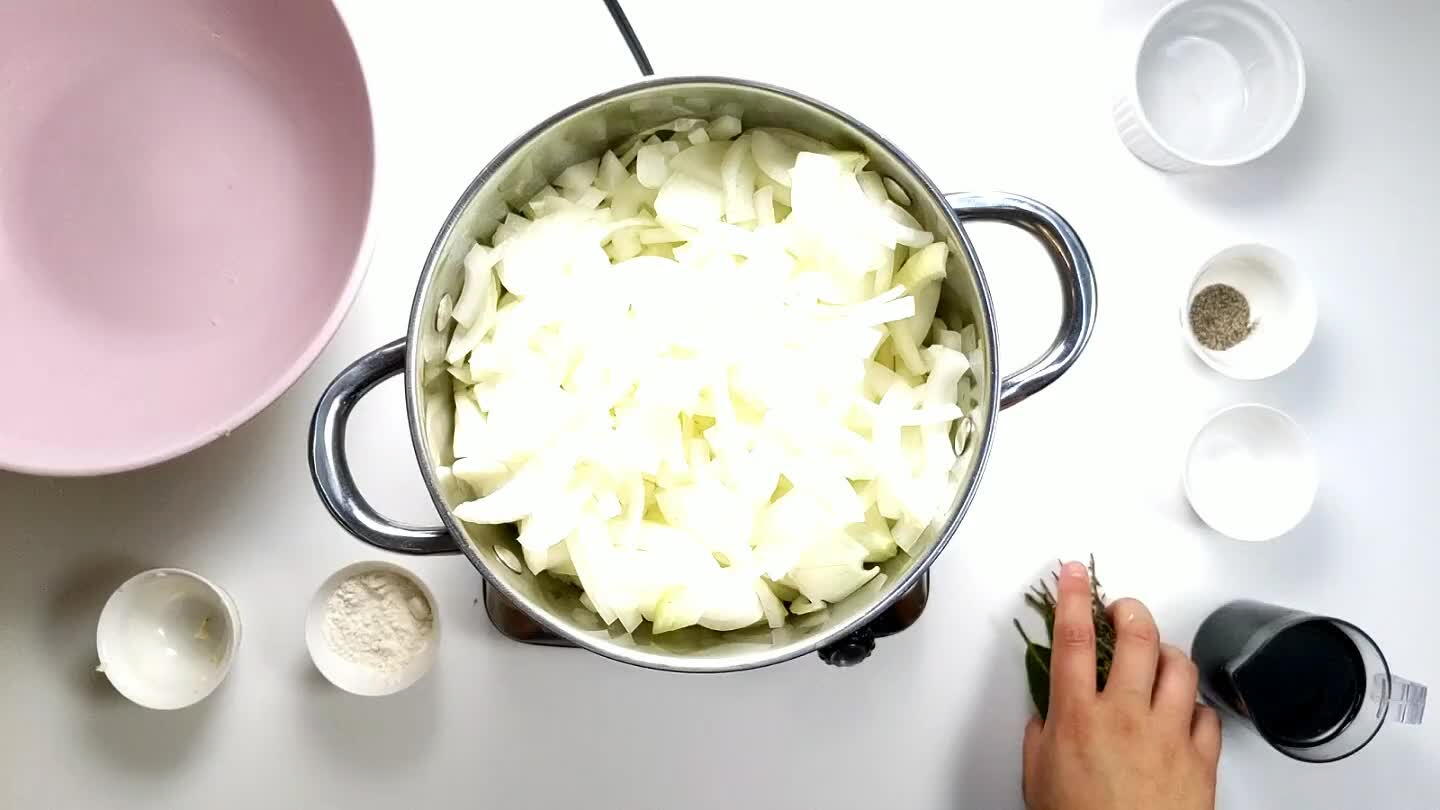 Once the onions are in the pot, add the thyme and bay leaves whole, as well as the salt and pepper.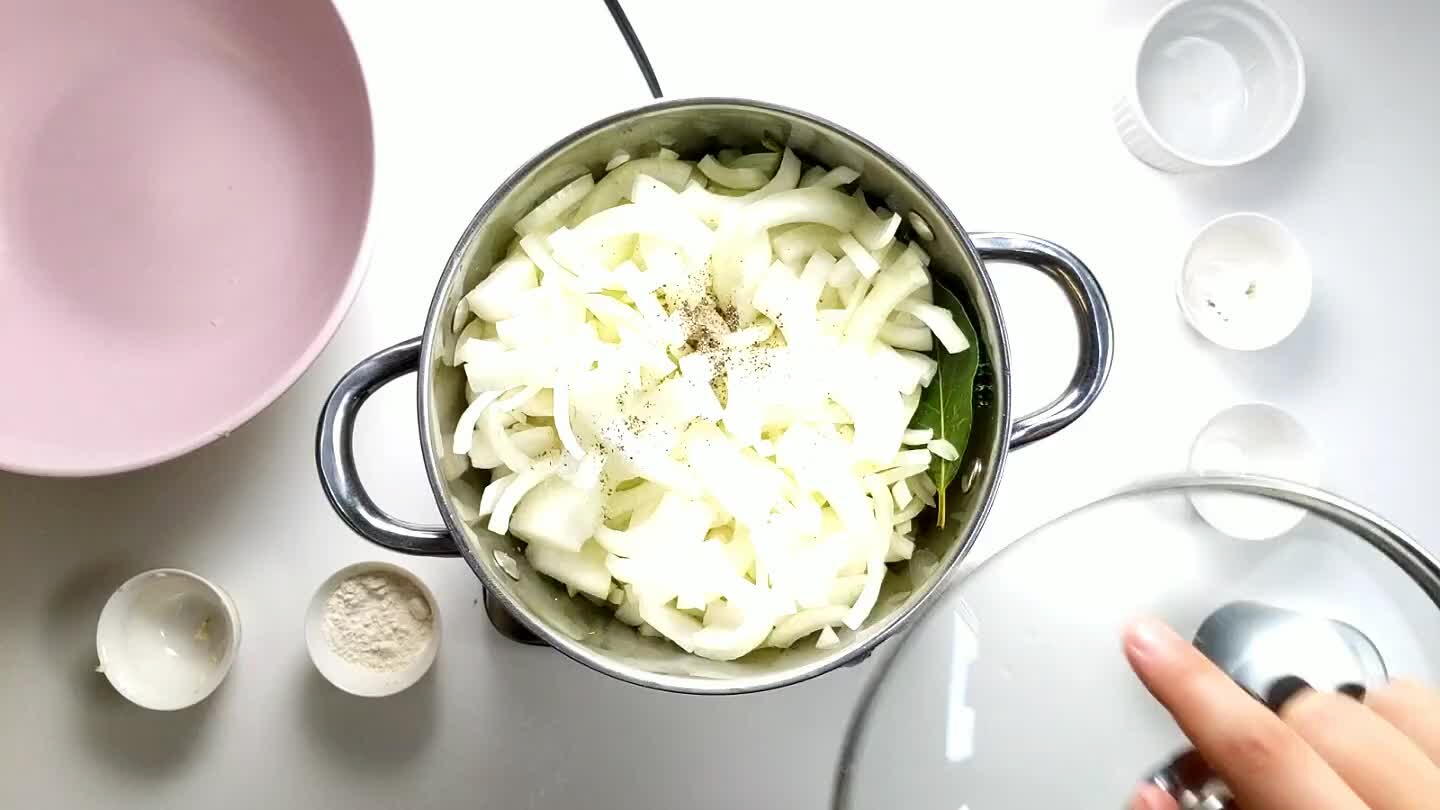 Add the lid so that the onions begin to steam and reduce in size. This will take about 8-10 mins to reduce to half the size.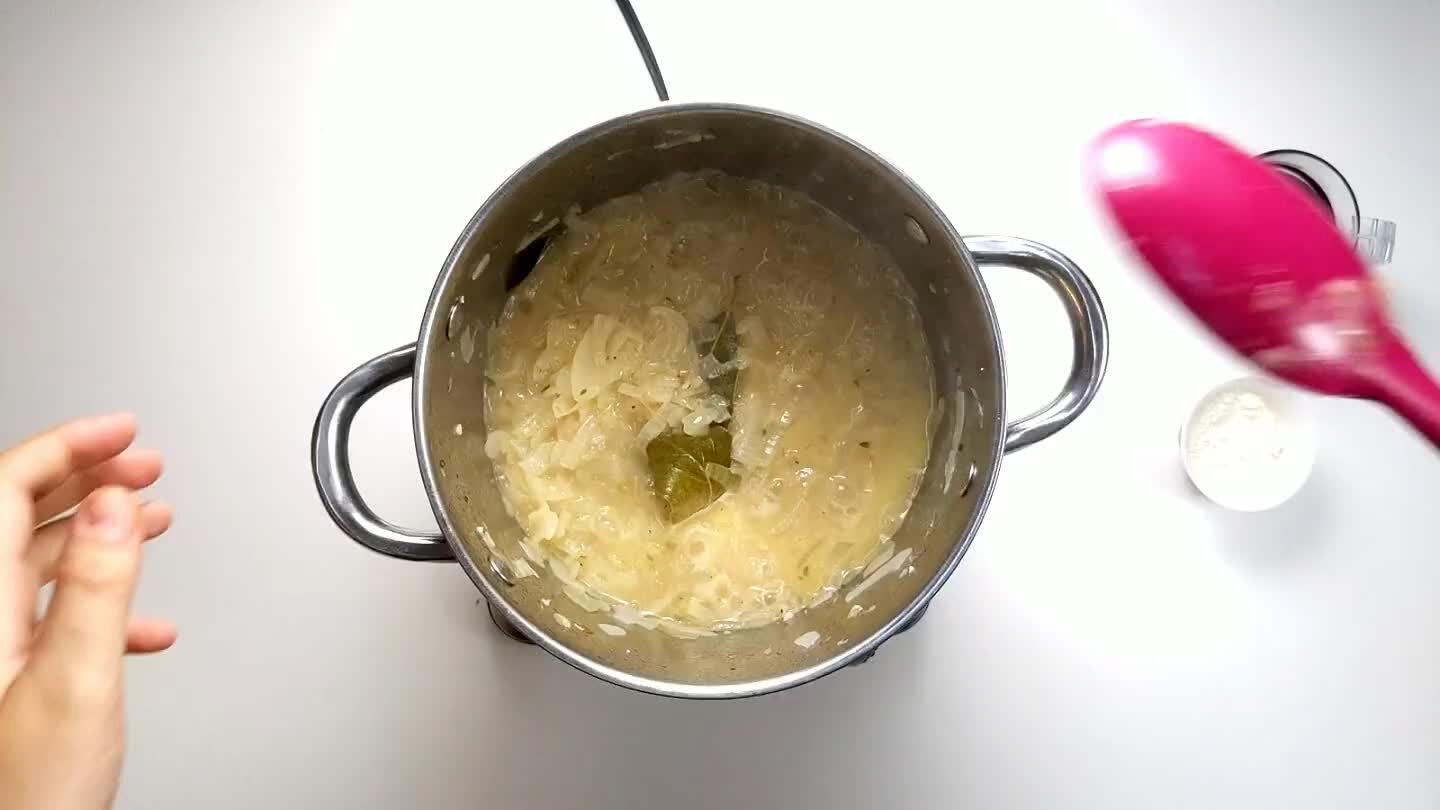 The onions will have let off a lot of liquid that you will need to boil off. Stir every 5 mins for about 30 minutes, until the onions are nicely browned.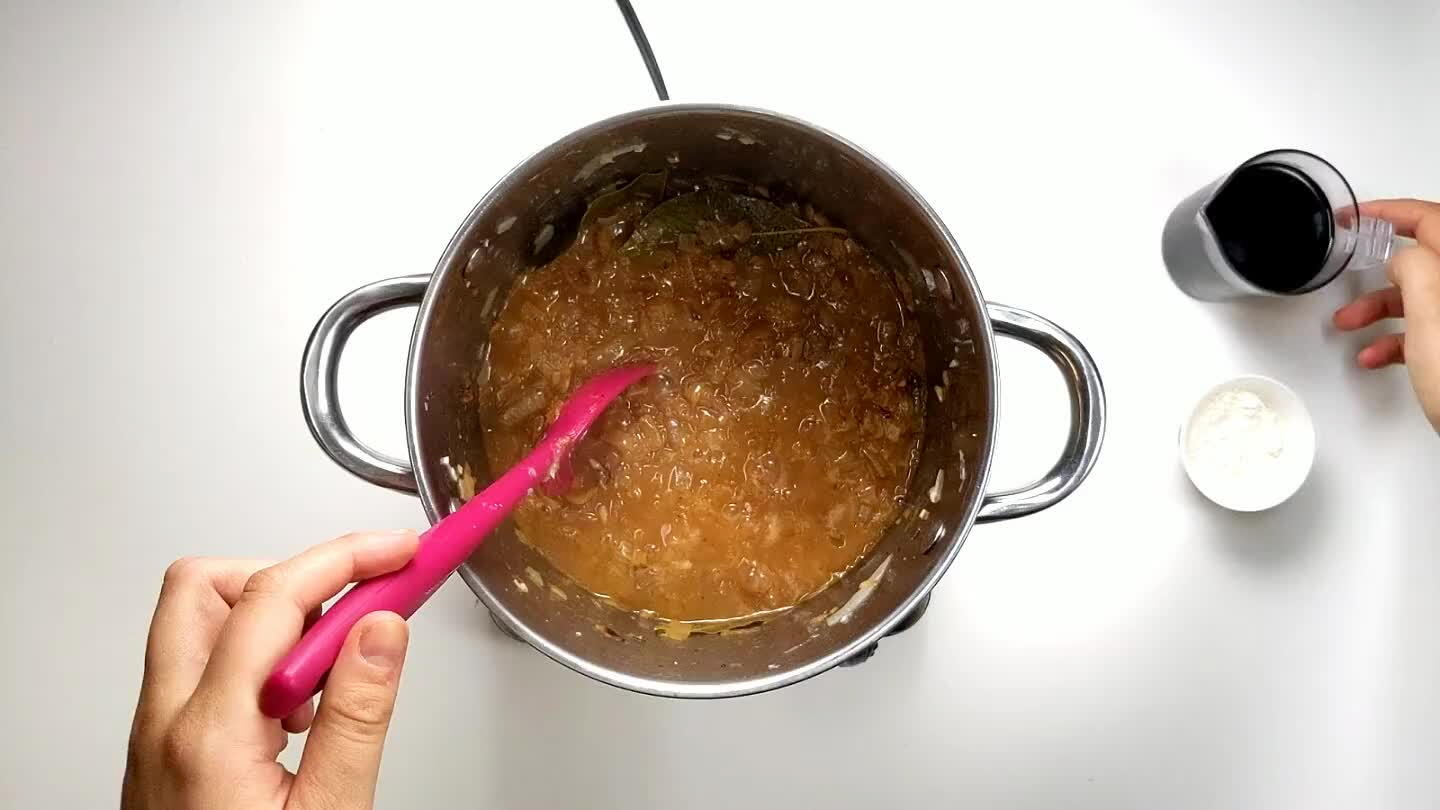 Once the onions are nicely caramelized, add the red wine. Let the wine simmer in the pot for about 5 minutes to let the alcohol boil off. The onions will become slightly drier now. Remove the thyme stems and bay leaves as well.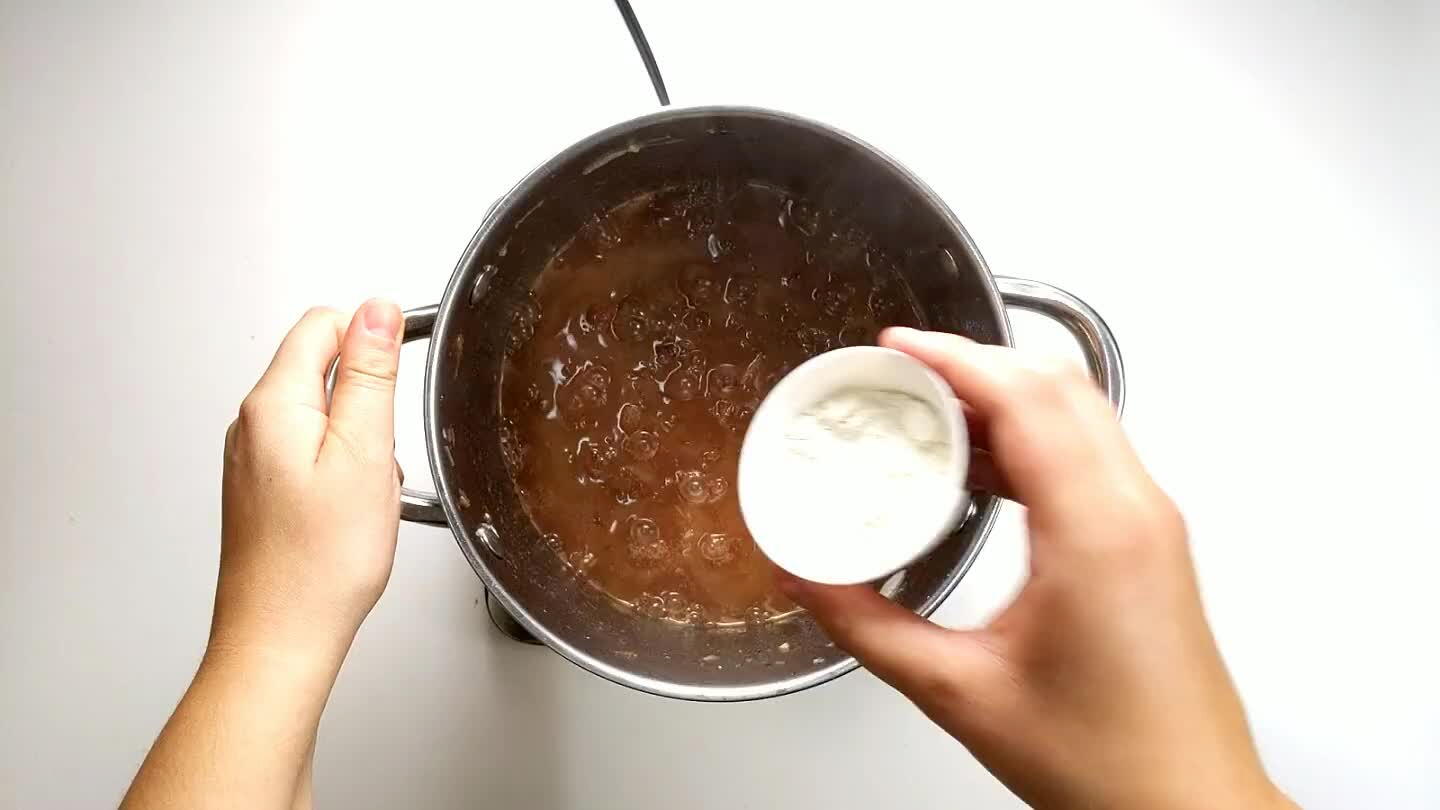 Dust the onions with the flour and stir to incorporate. Cook off the raw flour flavor for about 10 minutes.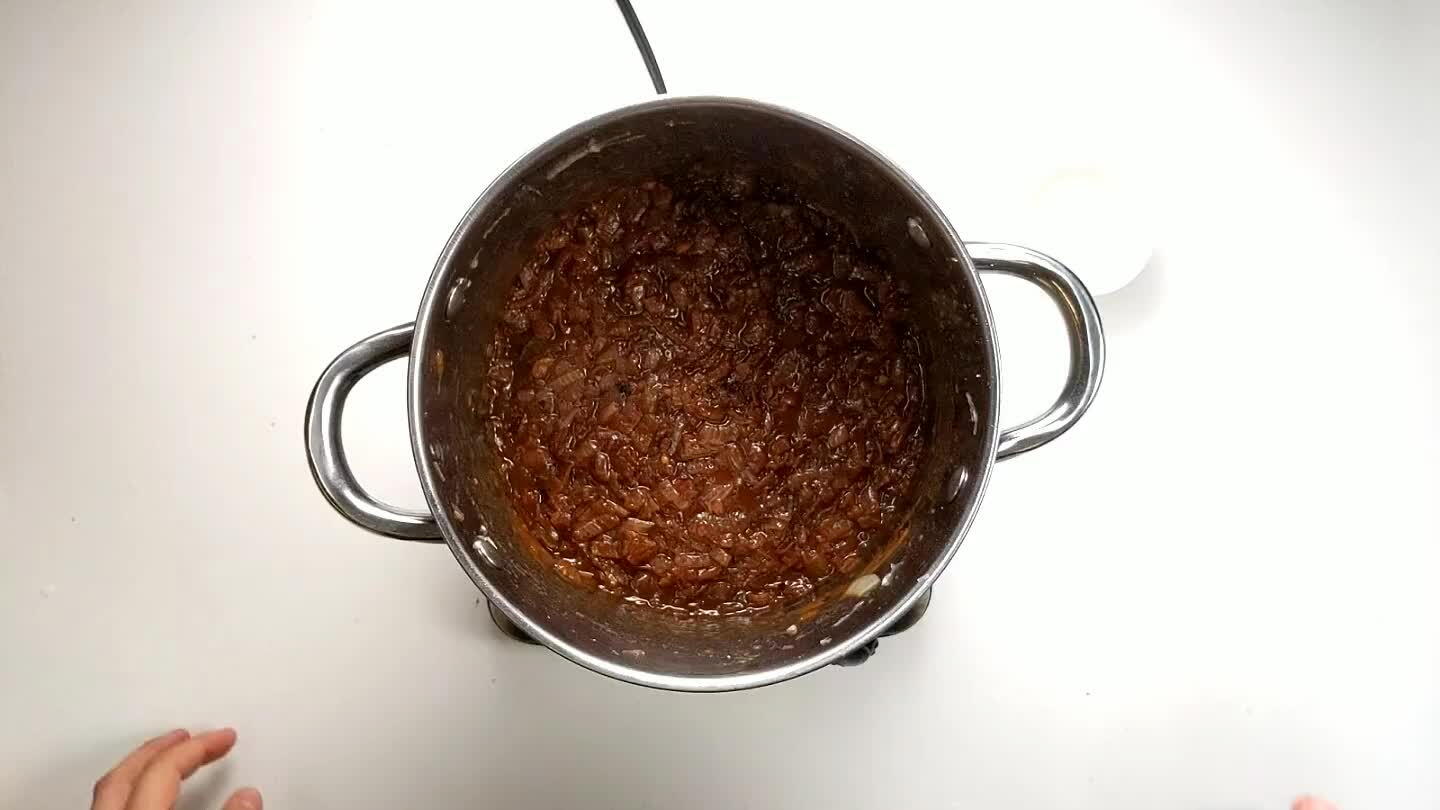 Add the water and beef bullion if you are using Better than Bullion. Or, add 8 cups prepared beef stock. Continue to simmer while you prepare the cheesy toasts.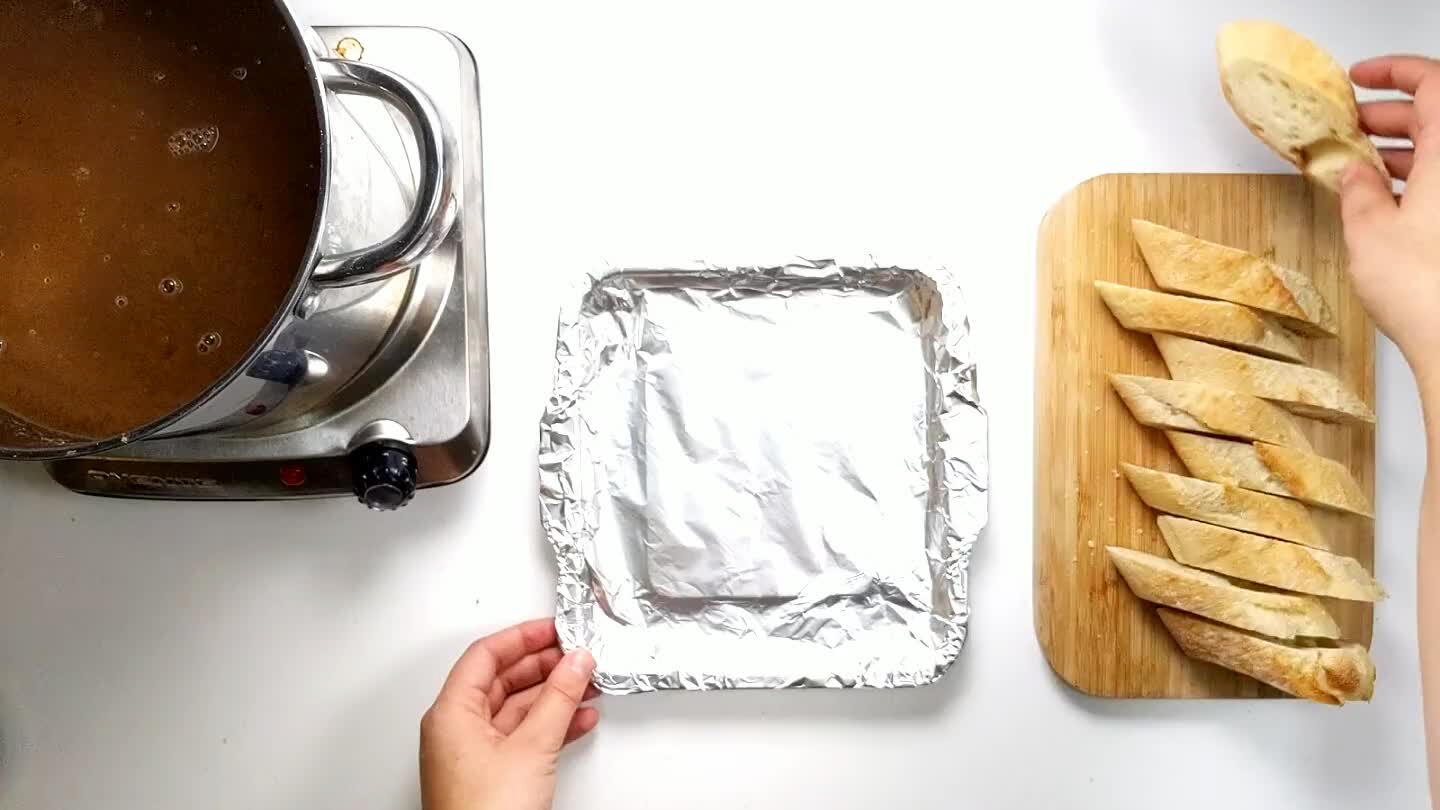 While your soup is simmering, put the baguette slices on a prepared baking pan with foil (to make cleanup easier), and pile on a few tablespoons of gruyere, and about another tablespoon of parmesan per slice. It is ok if the cheese is overflowing a bit, this just makes nice crispy cheese edges.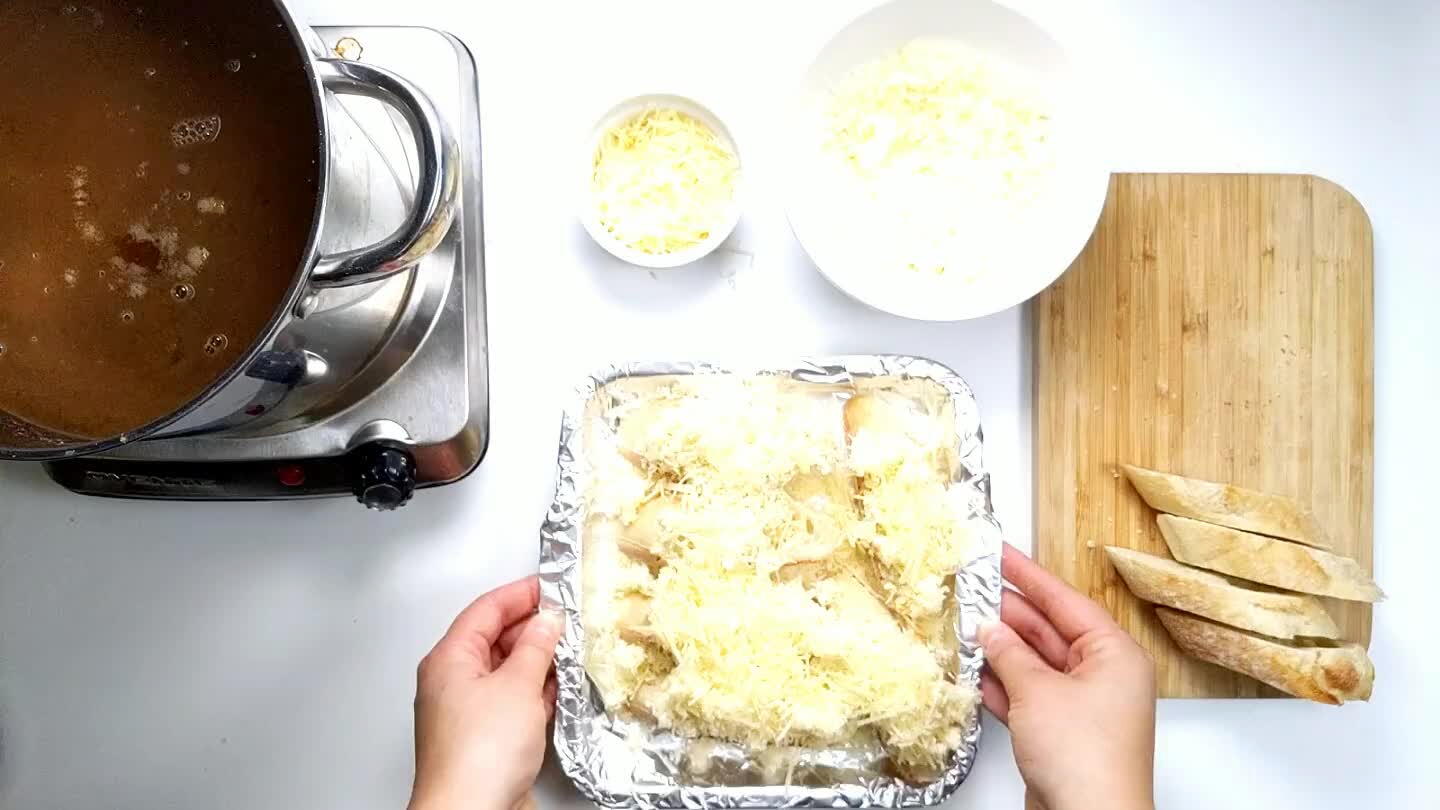 Put the toasts under the broiler in the oven with the door open for about 3 minutes, or until the cheese is nice and bubbly, and the toasts are crisp.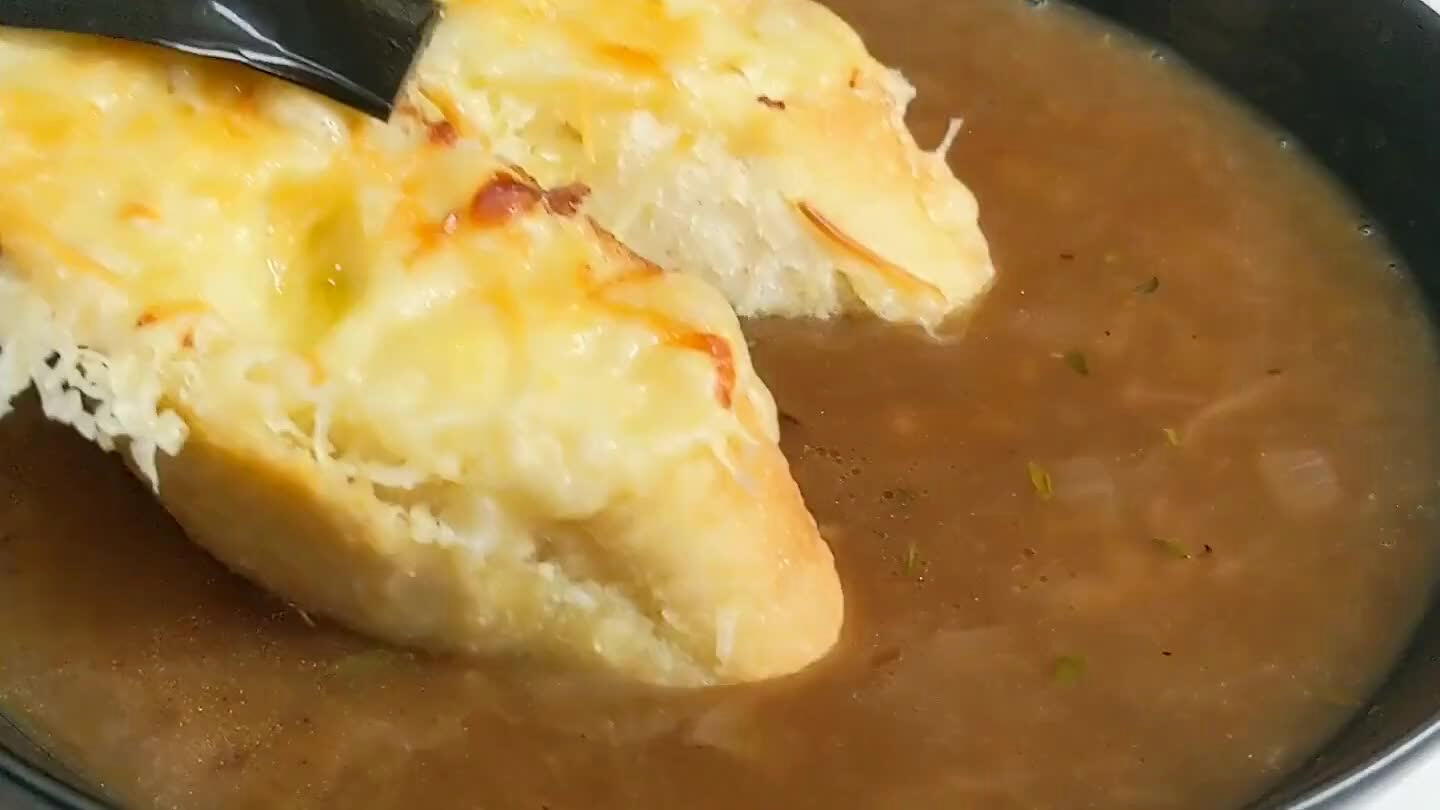 Add the toasts to the top of your bowls of soup!
Comments