Garlic Thyme Tofu with Asparagus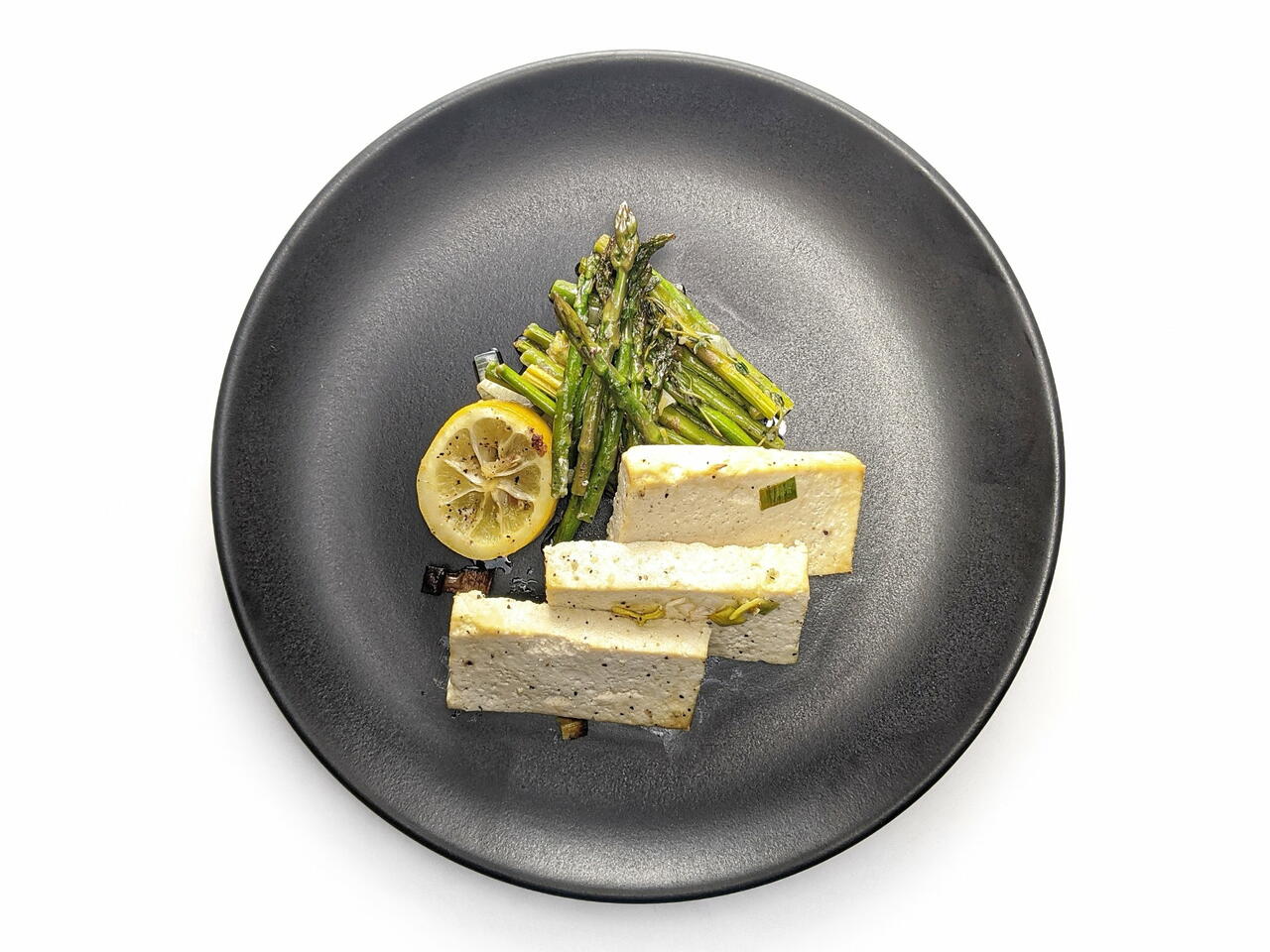 3 portions
35m
Simple, delicious, and vegan approved. Get this started in less than 10 minutes... Sit down and watch an episode of The Office... Dinner's ready. It's that easy.
What you will need
14oz Firm Tofu
1 bunch Asparagus
1 Leek
6 cloves Garlic
1 Lemon
1/4 cup Olive Oil
2 tsp Salt
1/2 tsp Black Pepper
1/2 bunch Fresh Thyme
(Nutritional facts 90 calories, 6.14 g fat, 5.88 g carbohydrates, 4.07 g protein, undefined mg cholesterol, 419 mg sodium)
How to cook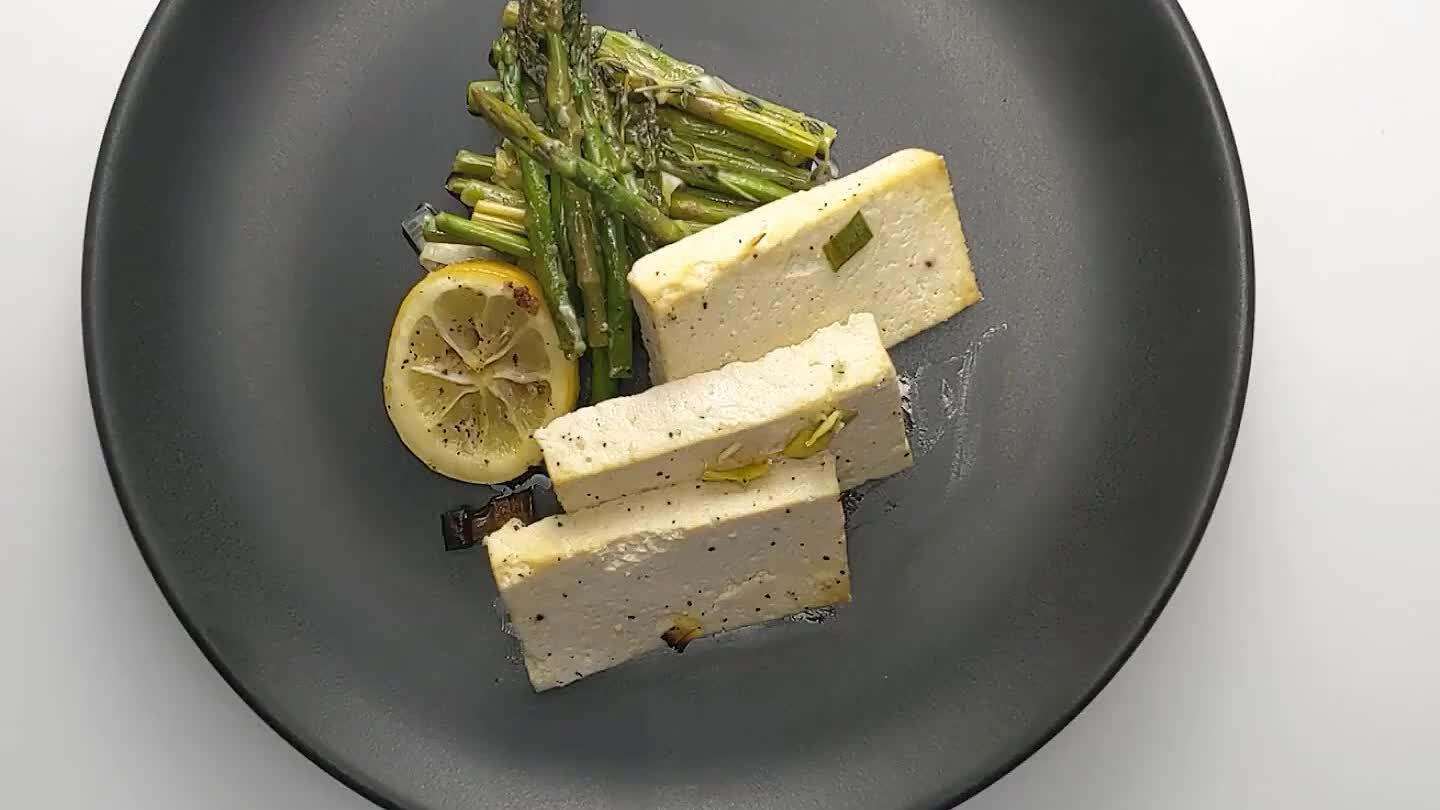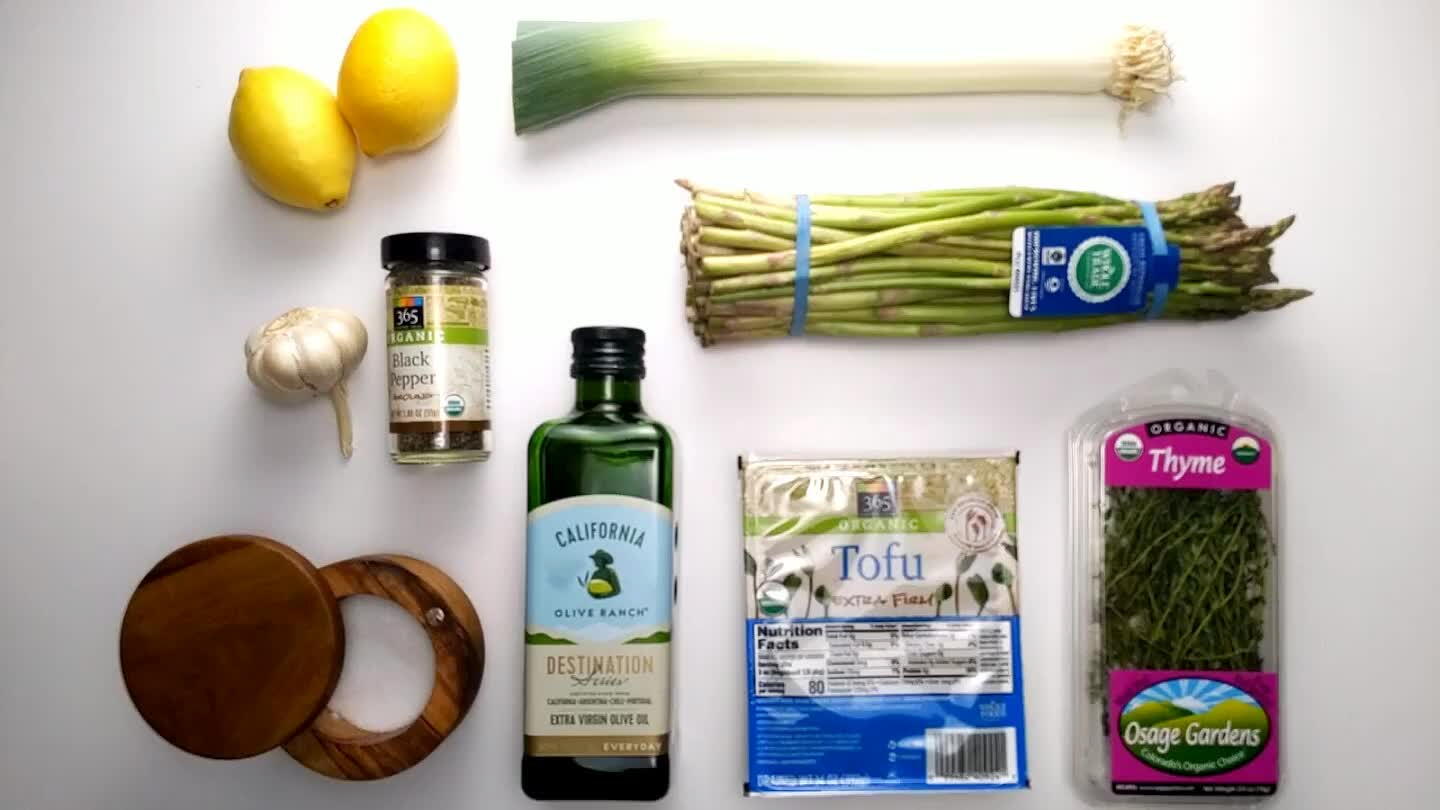 Preheat oven to 450°F
Preheat oven to 450°F.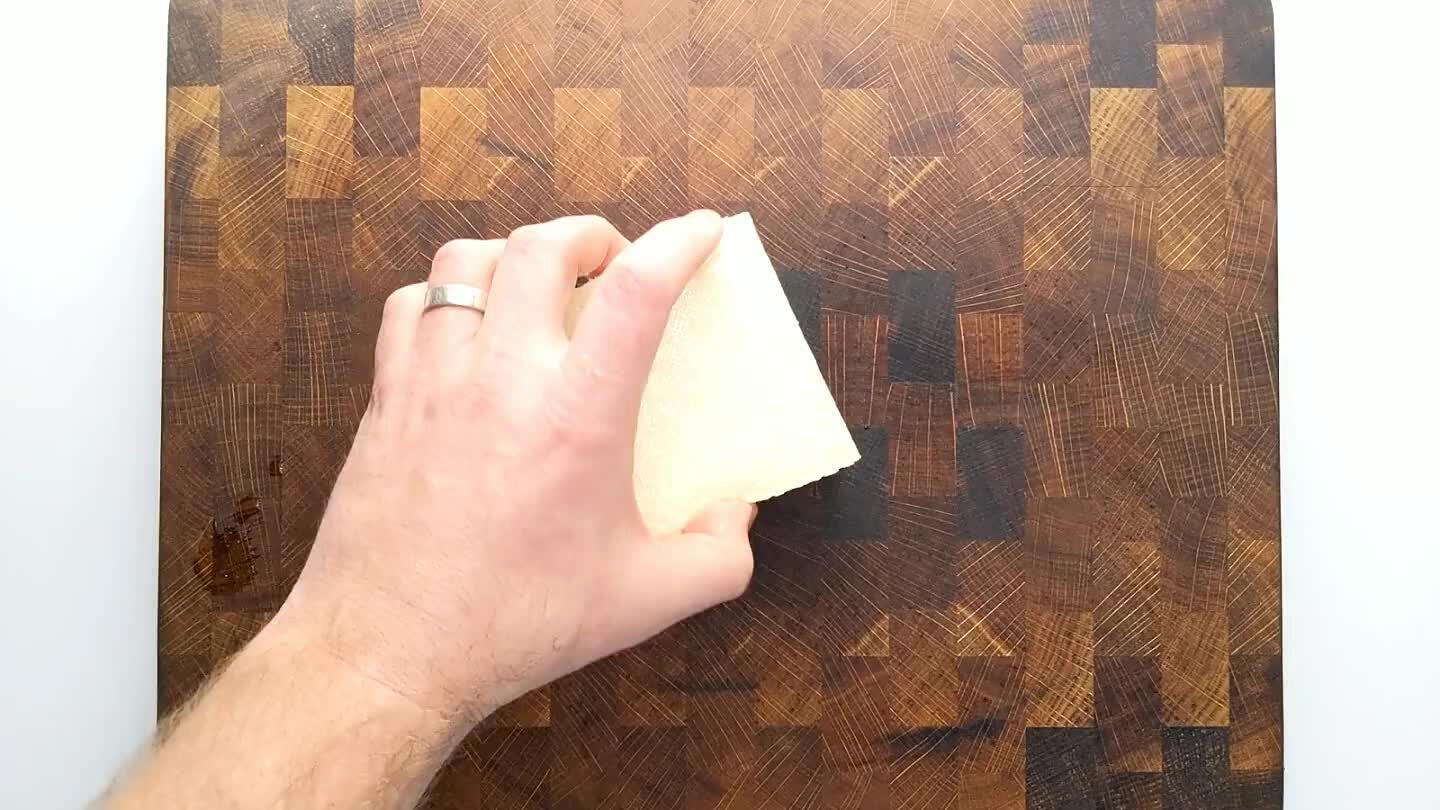 Slice tofu to about 1/2" thick.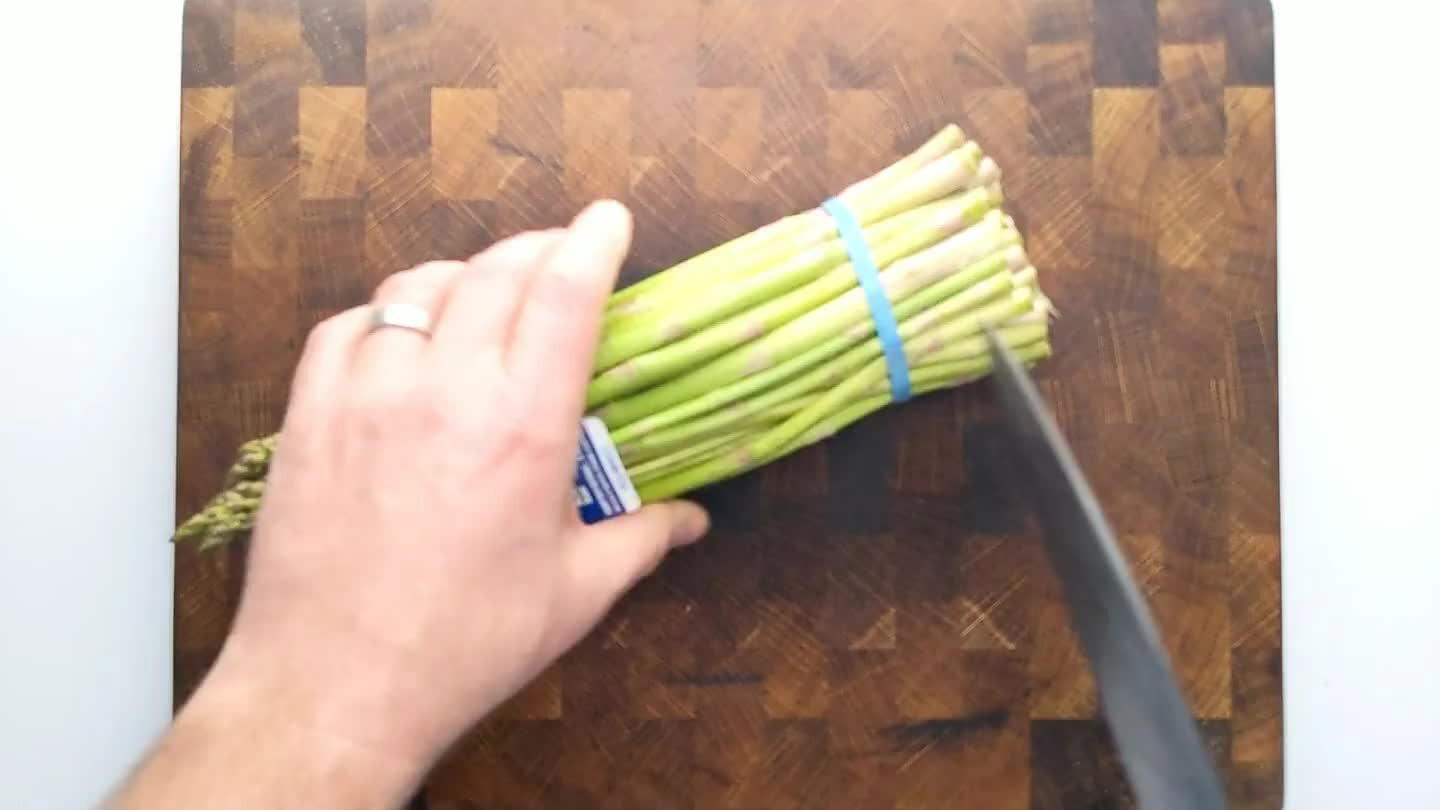 Remove the tough ends of the asparagus, then cut the bundle in half.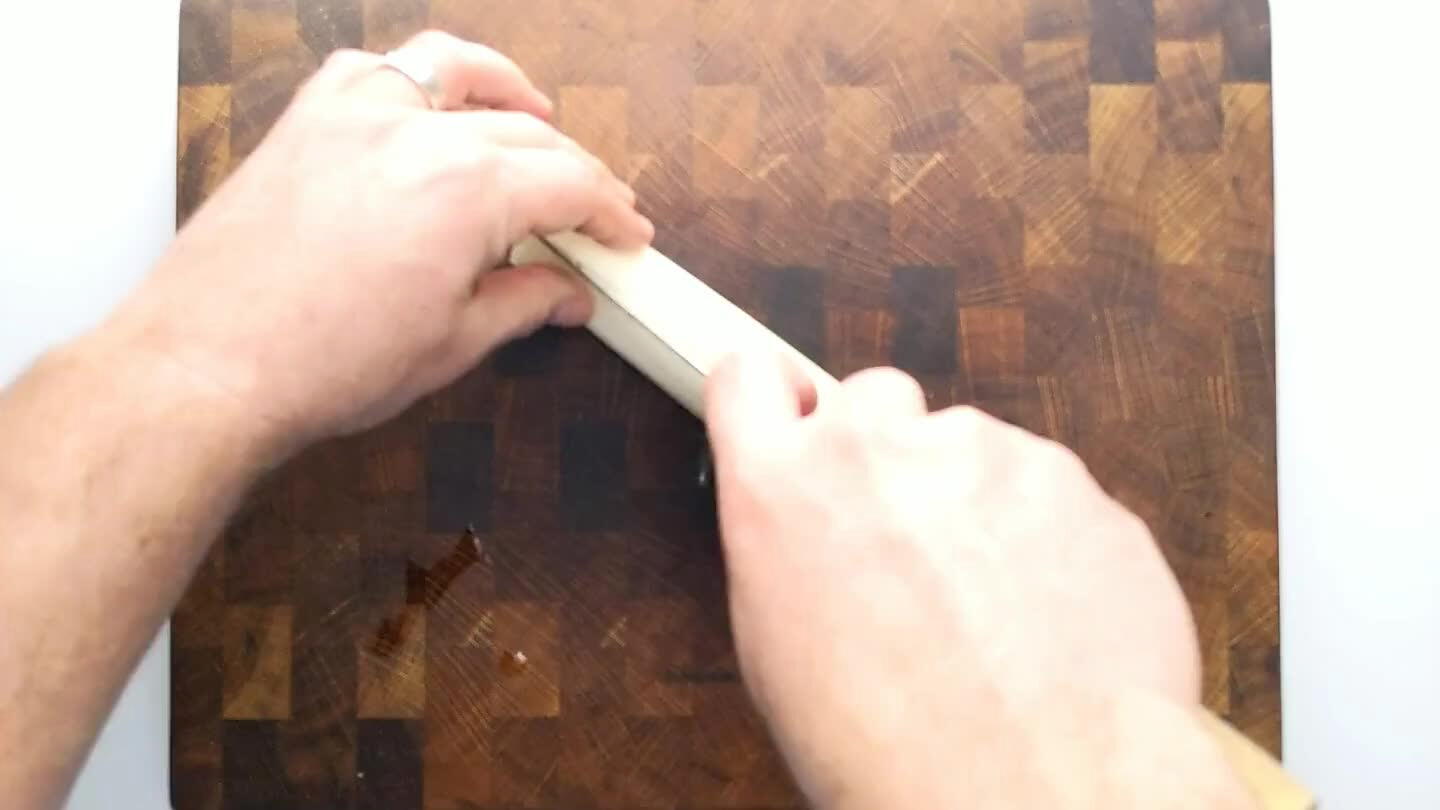 Slice off the stem tip and the dark green leaves of the leek and discard. Slice the leek in half lengthwise. Give it a rinse. Leeks almost always contain bits of sandy soil in their folds, and I envy you if you don't know the displeasure of chewing sand. Slice the washed halves into 1/4" strips.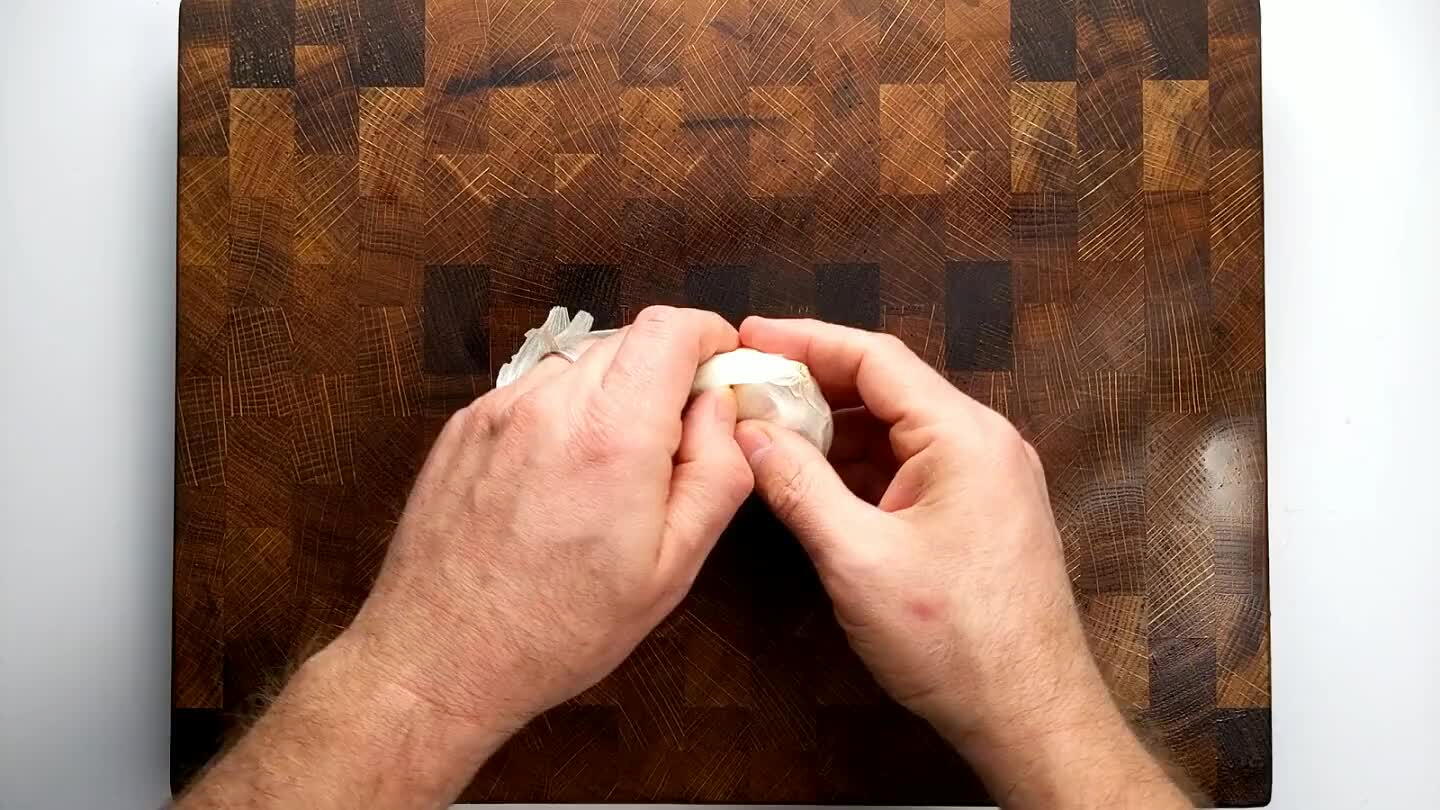 Peel garlic cloves and chop or grate to a fine paste.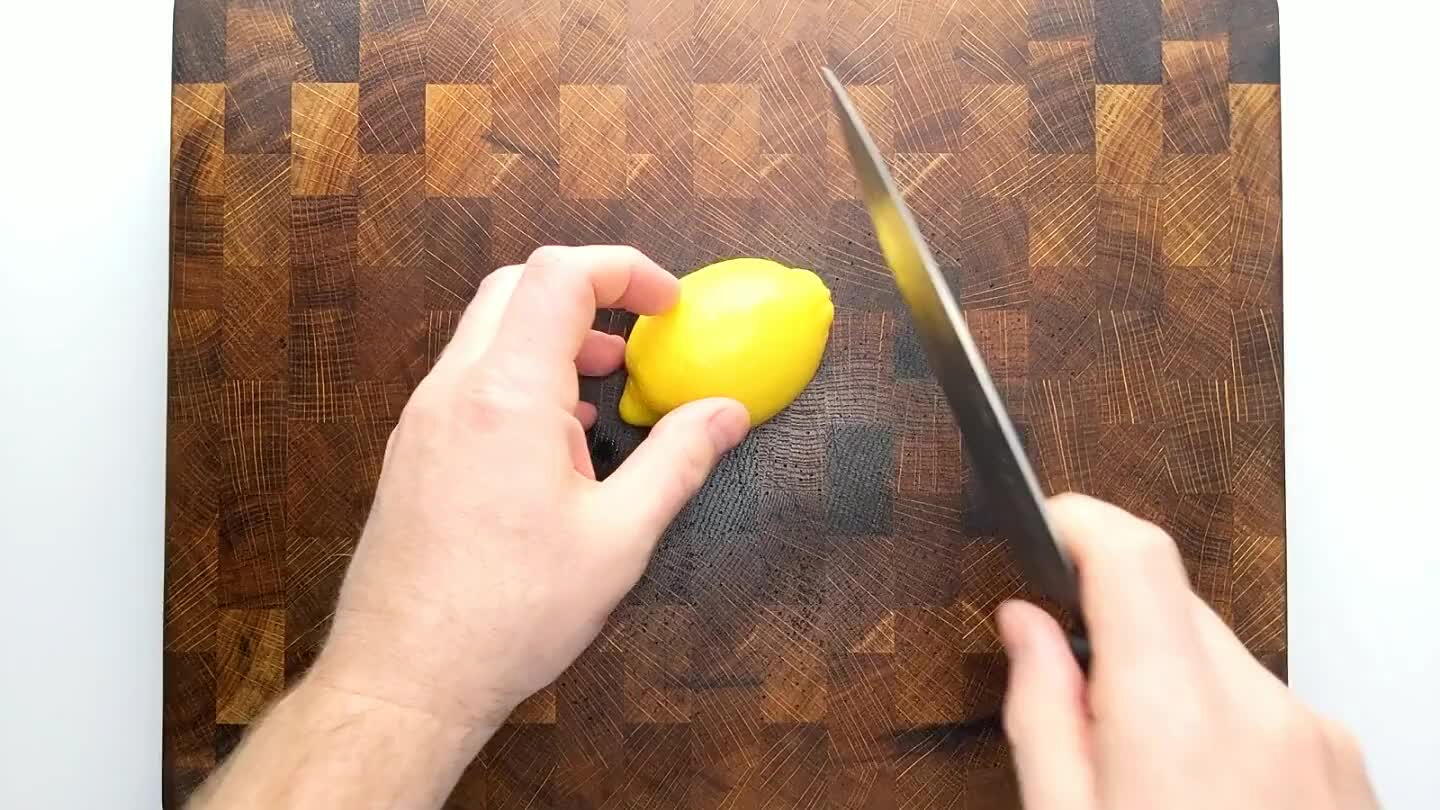 Slice the lemon into 4 or 5 thick rounds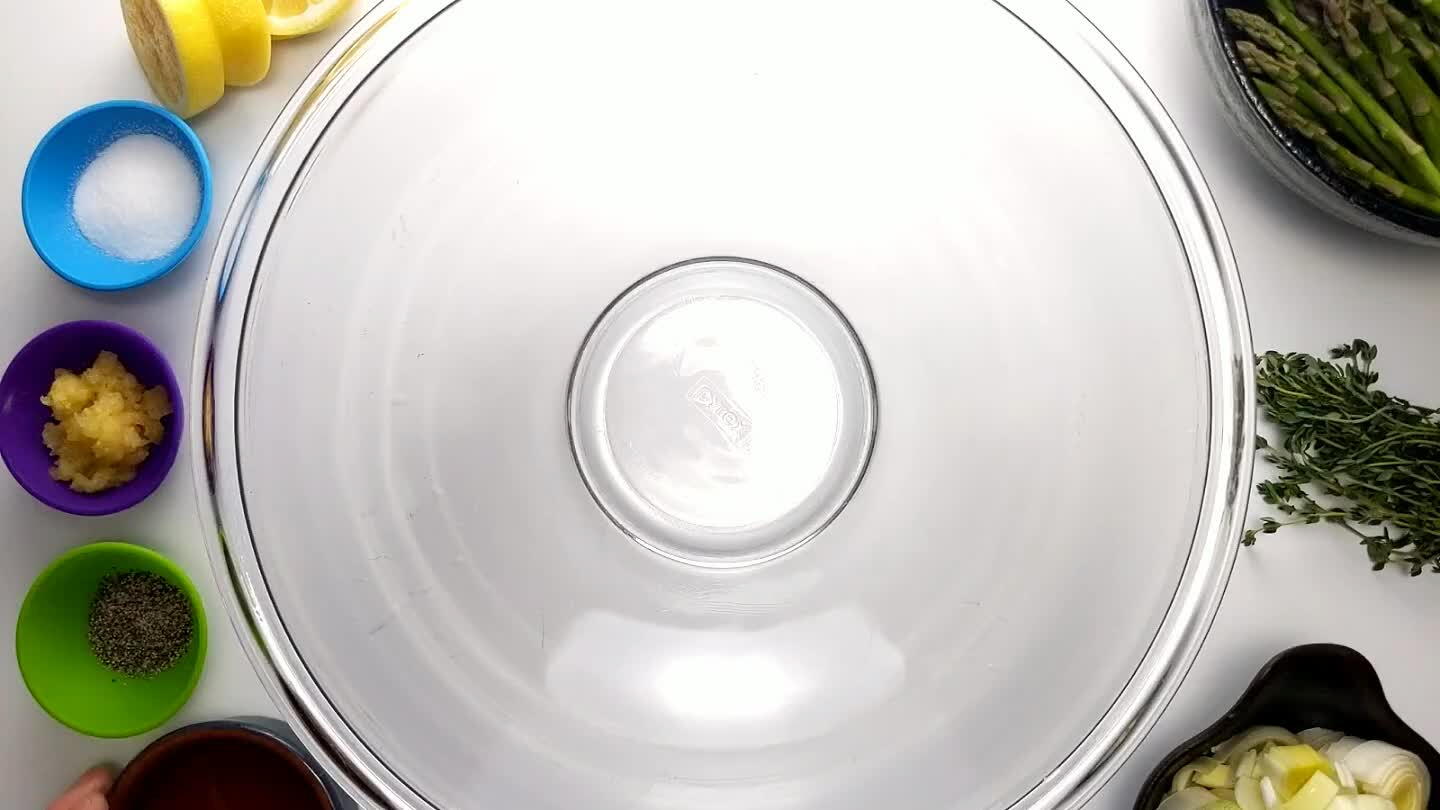 Pour the olive oil into a large mixing bowl.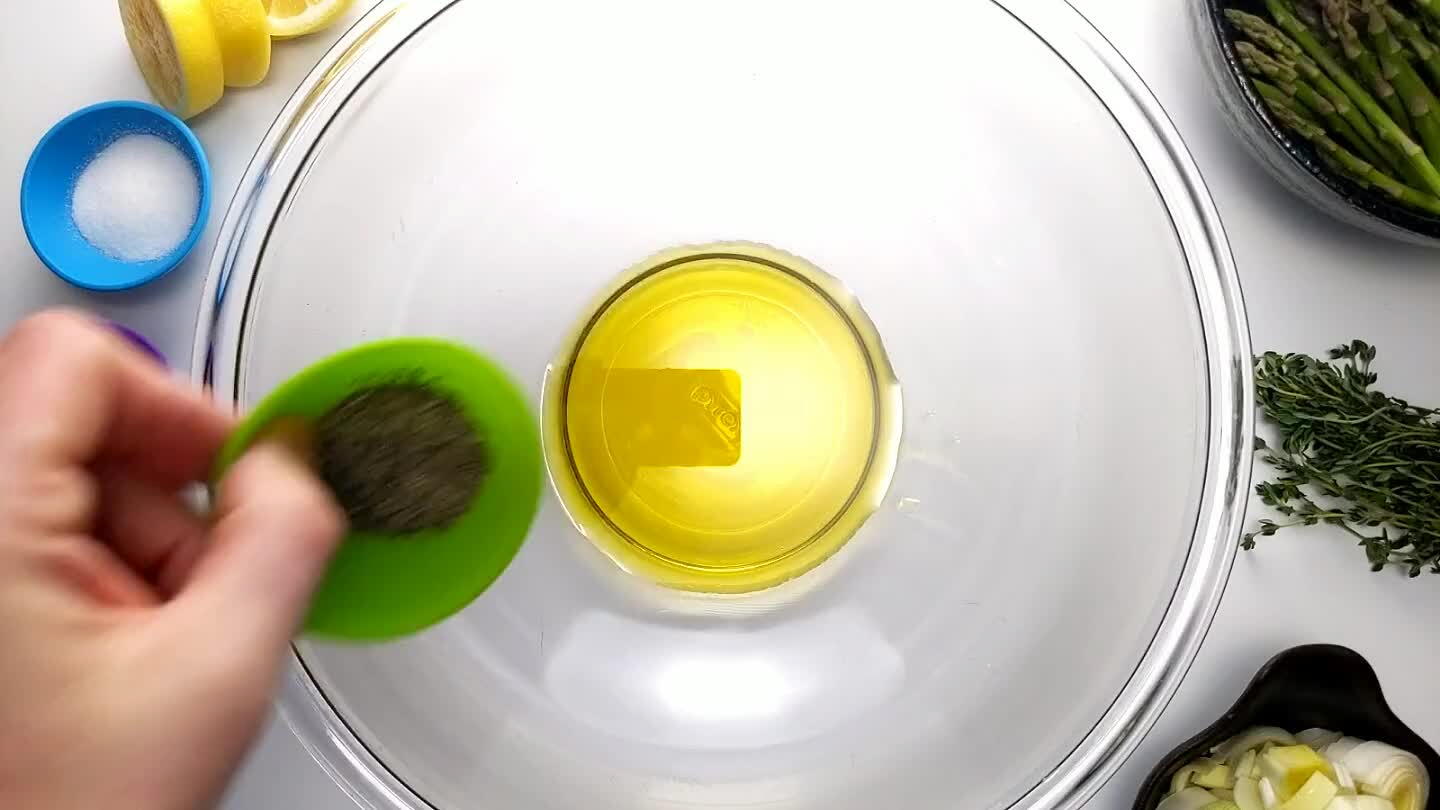 Add the black pepper.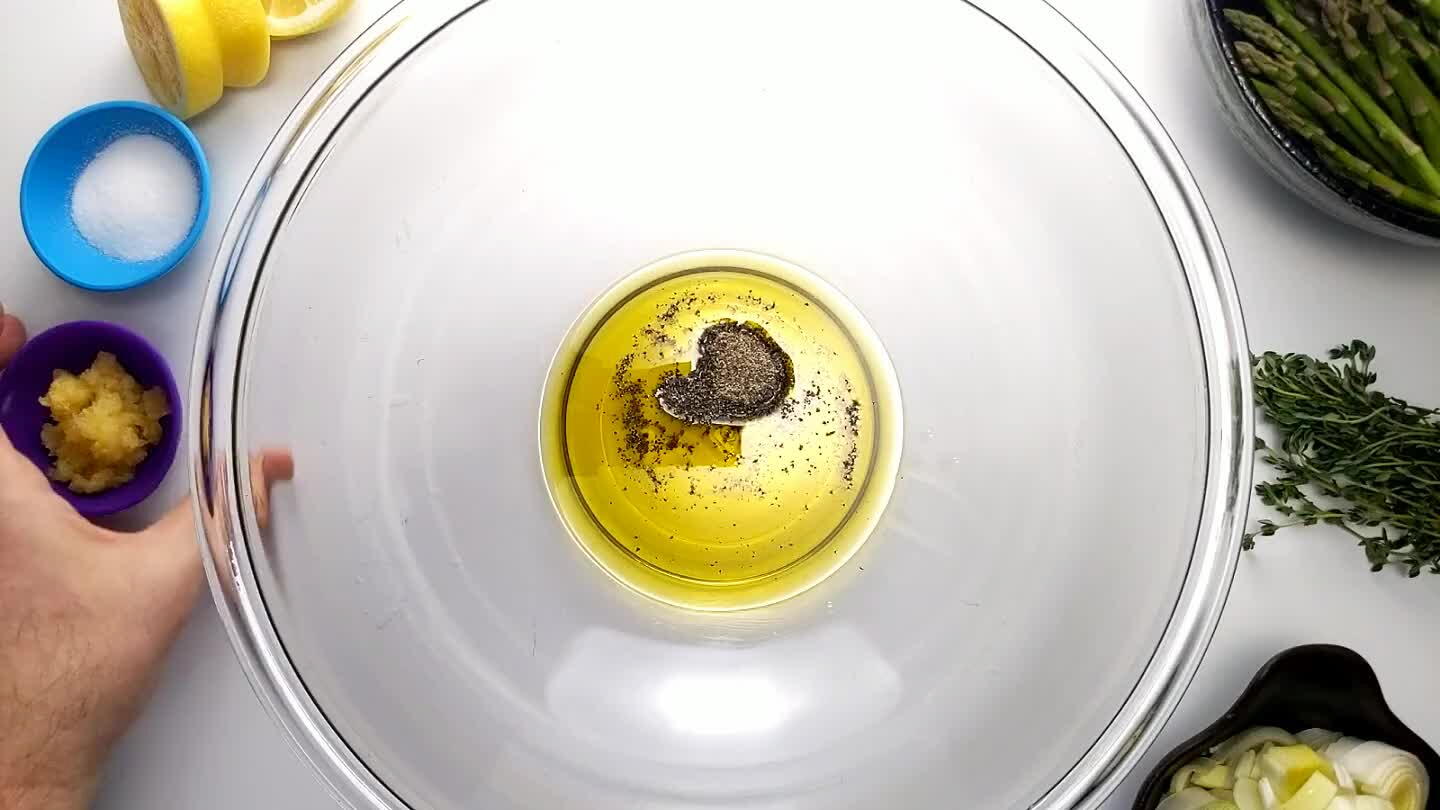 Toss in the crushed garlic.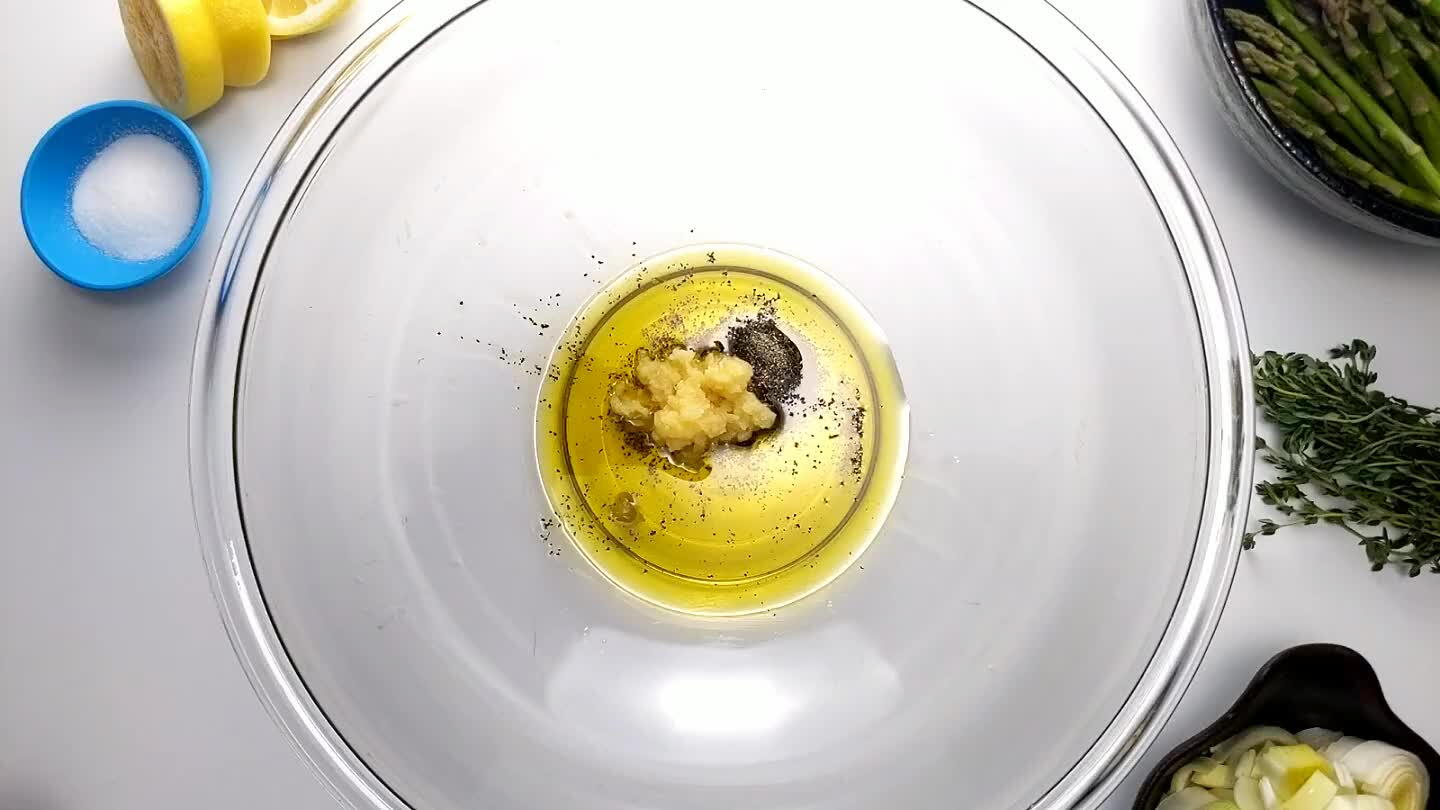 Toss in the salt. Whisk it all up.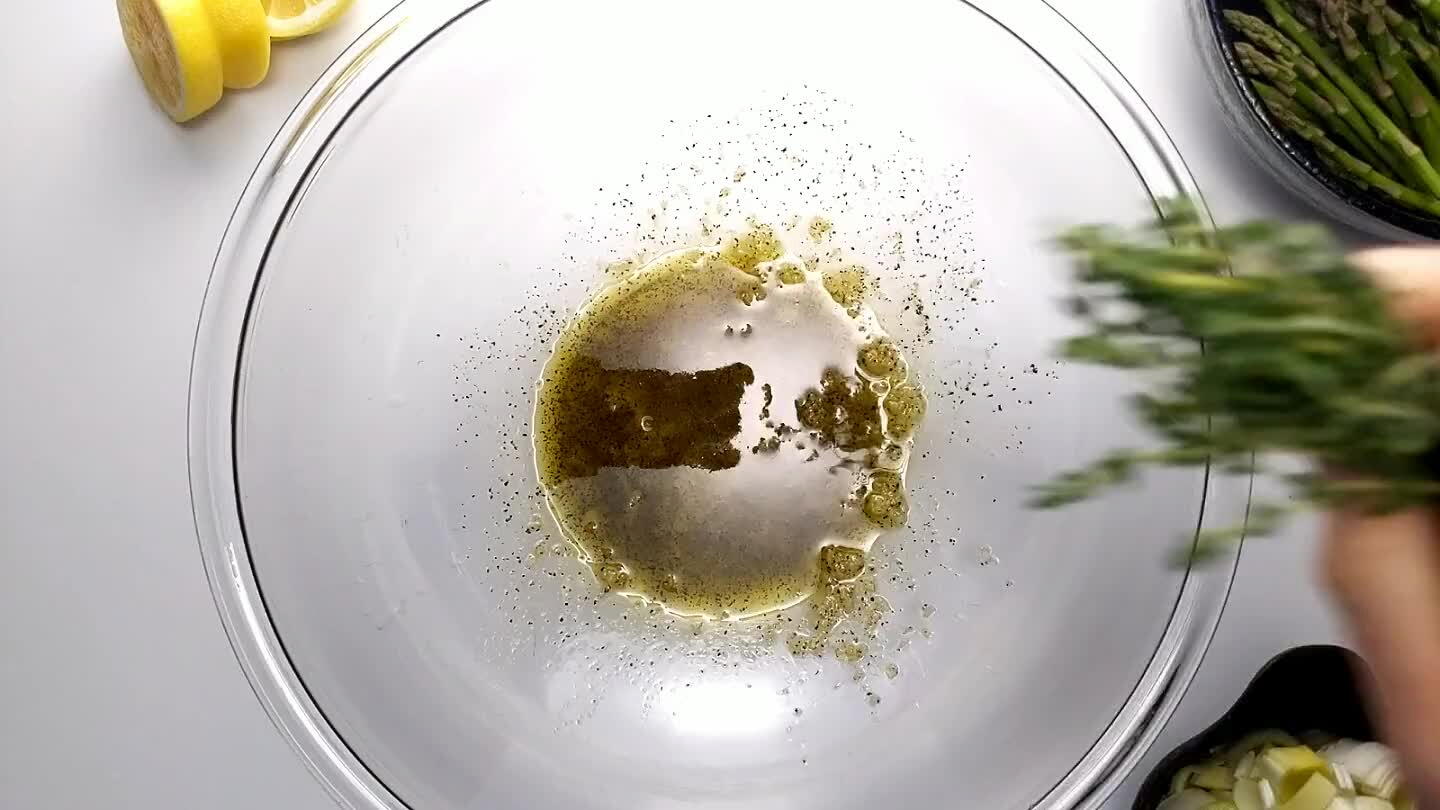 Lay the bundle of thyme in the olive oil.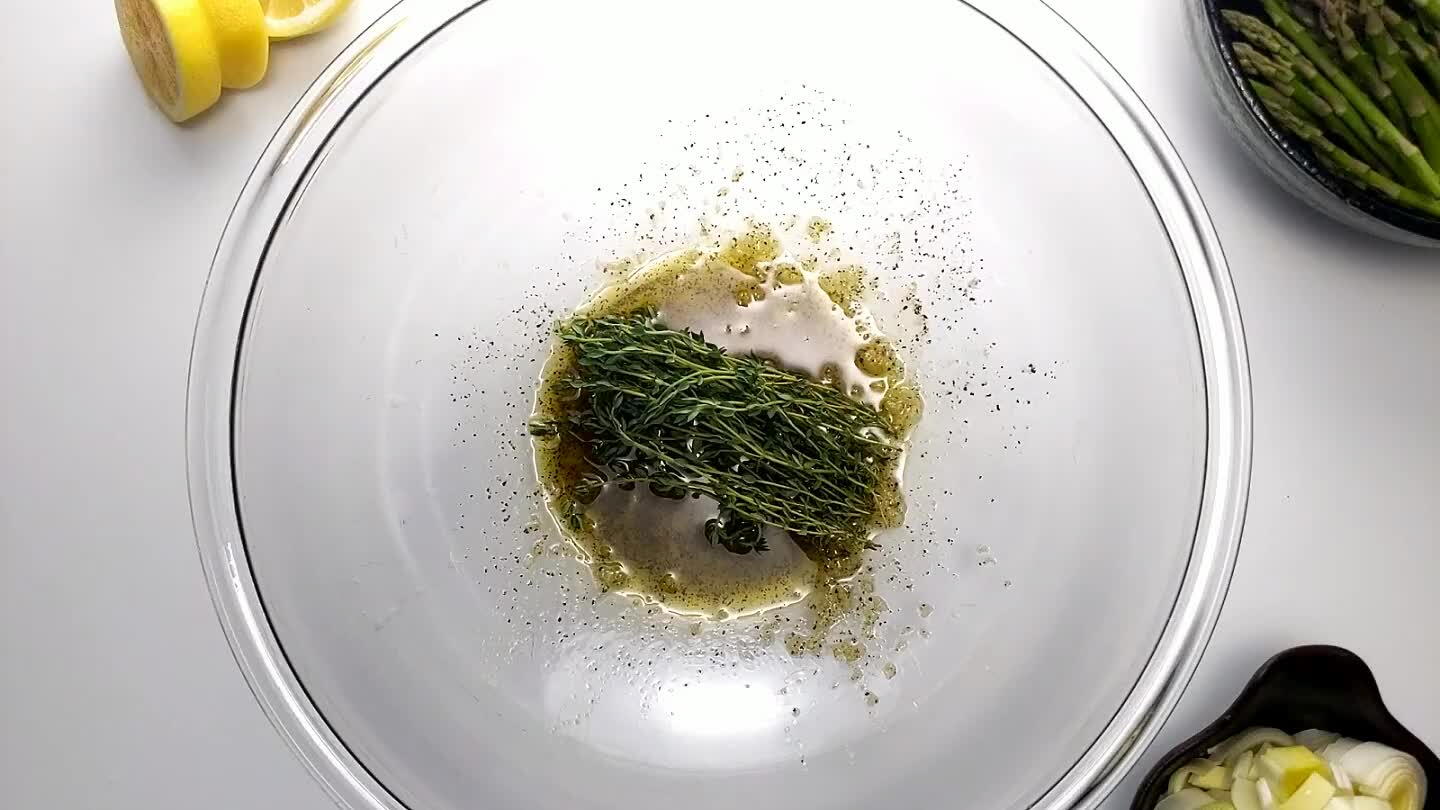 Give the lemon rounds a squeeze over the bowl, then toss them into the mix.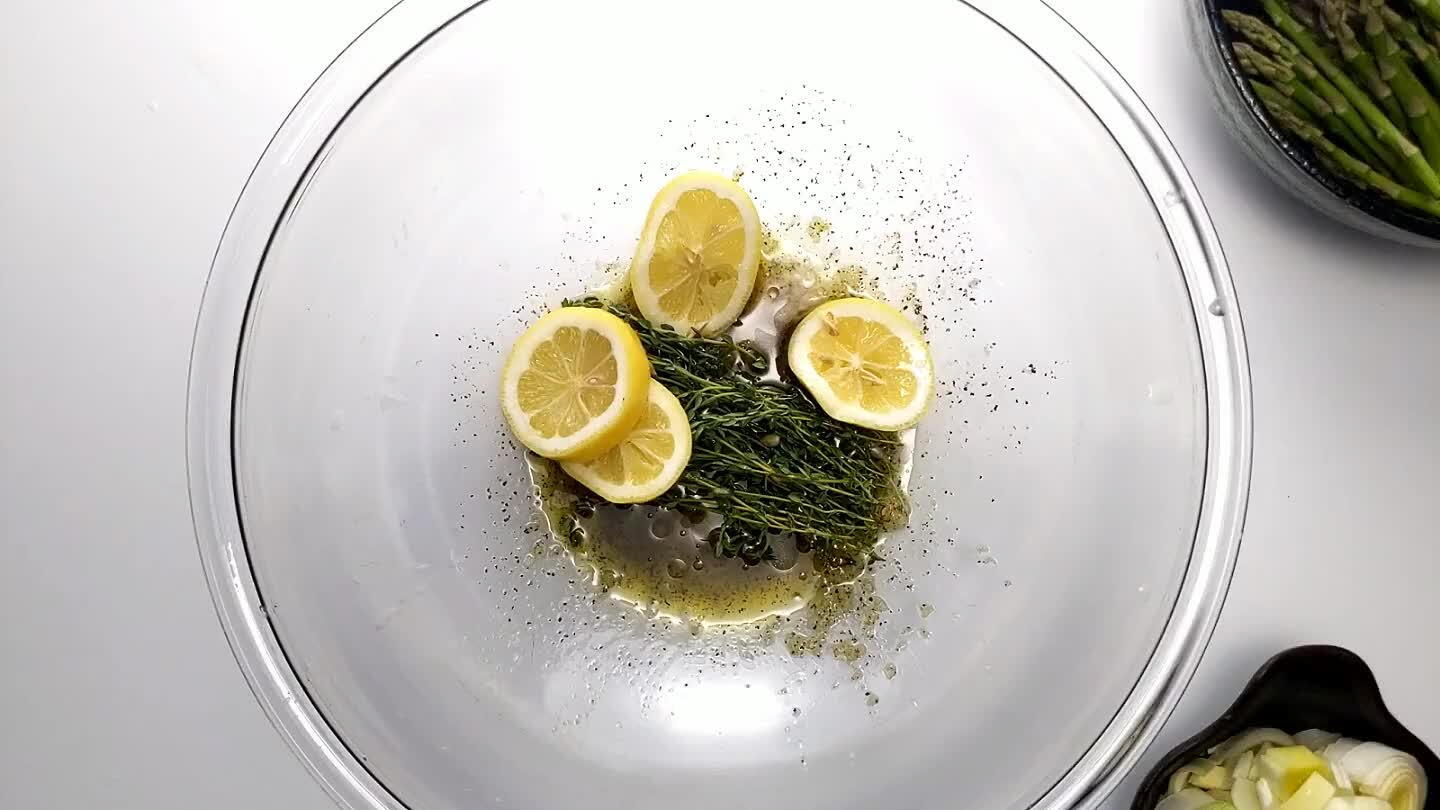 Add the sliced leek.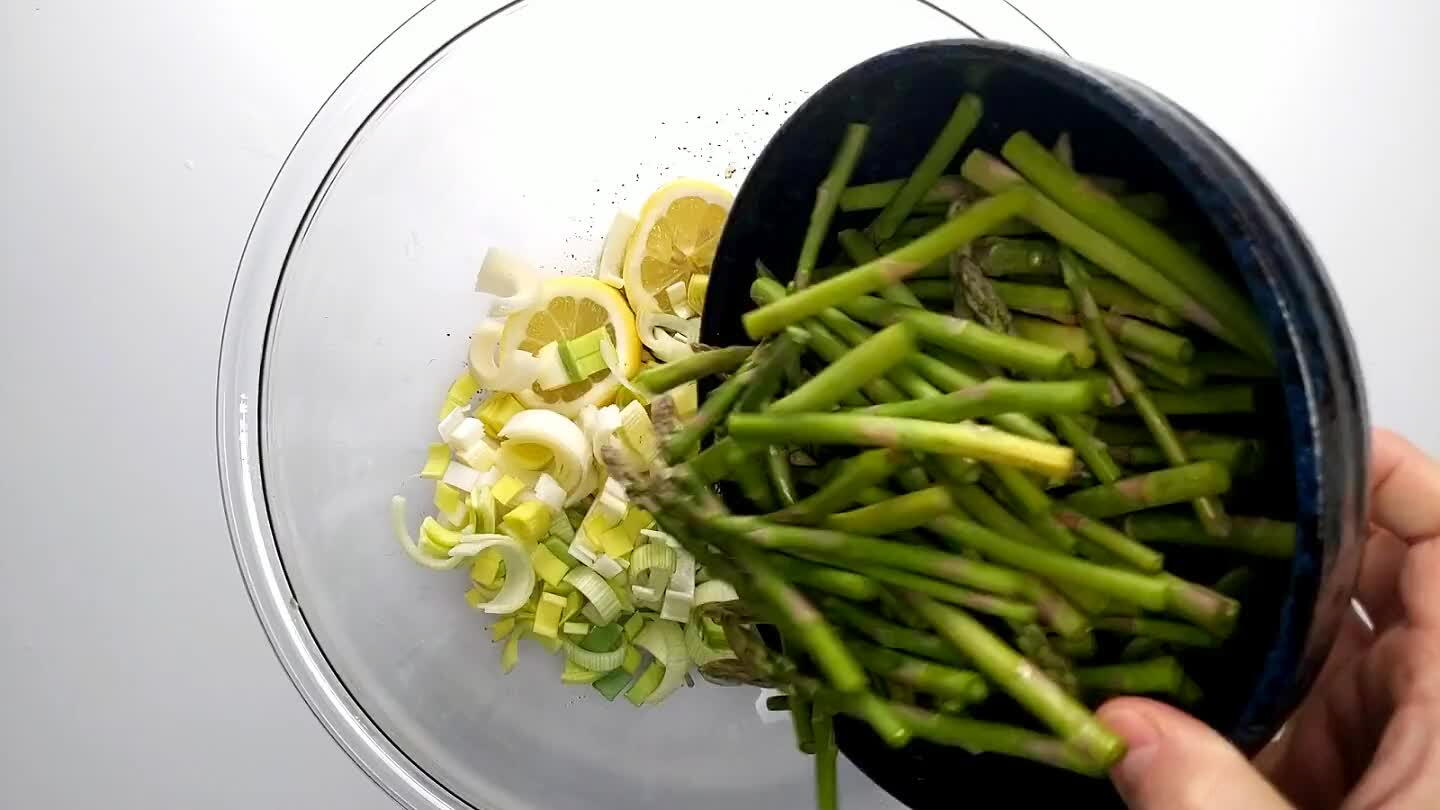 Add the asparagus spears. Toss to mix well.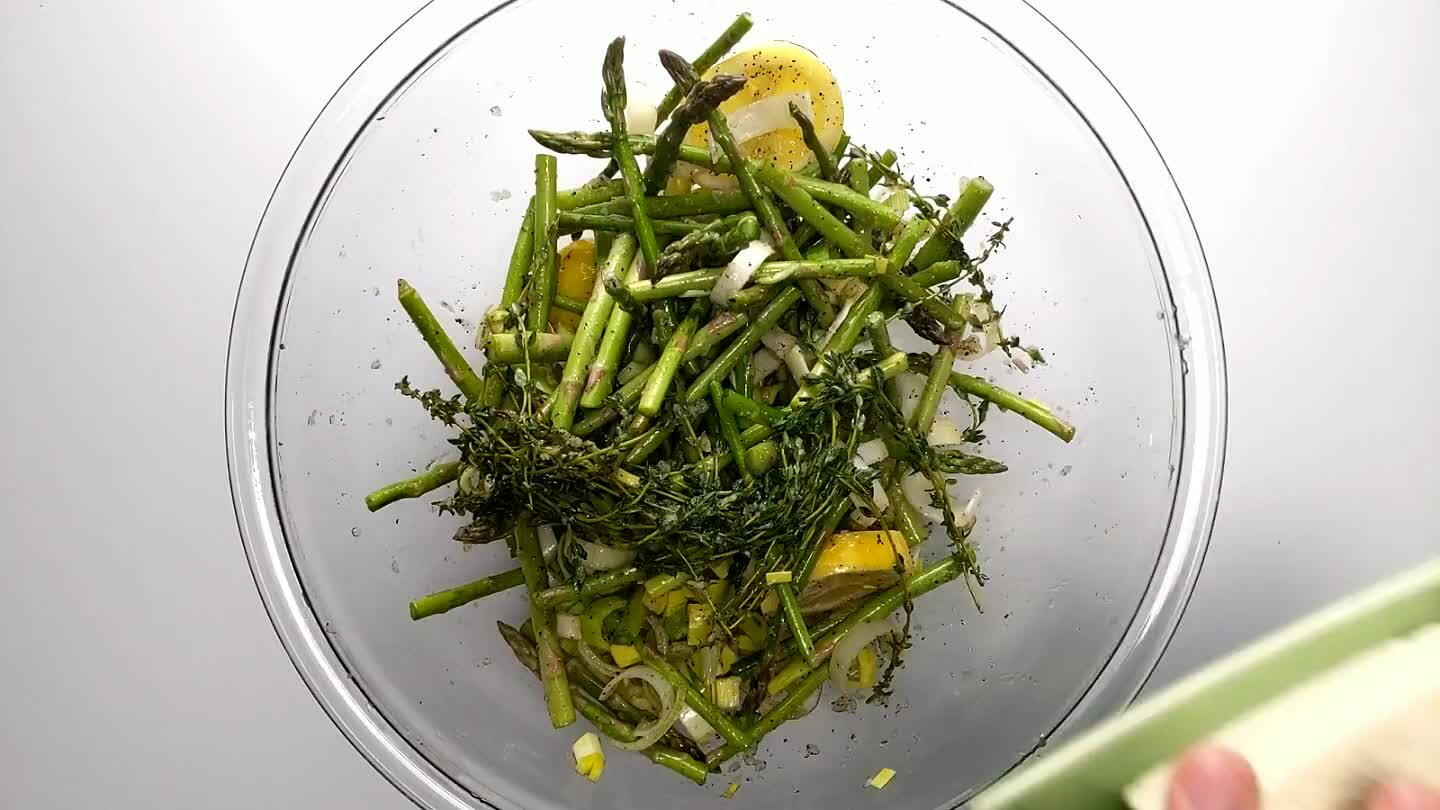 Add the tofu slices and toss to coat in oil.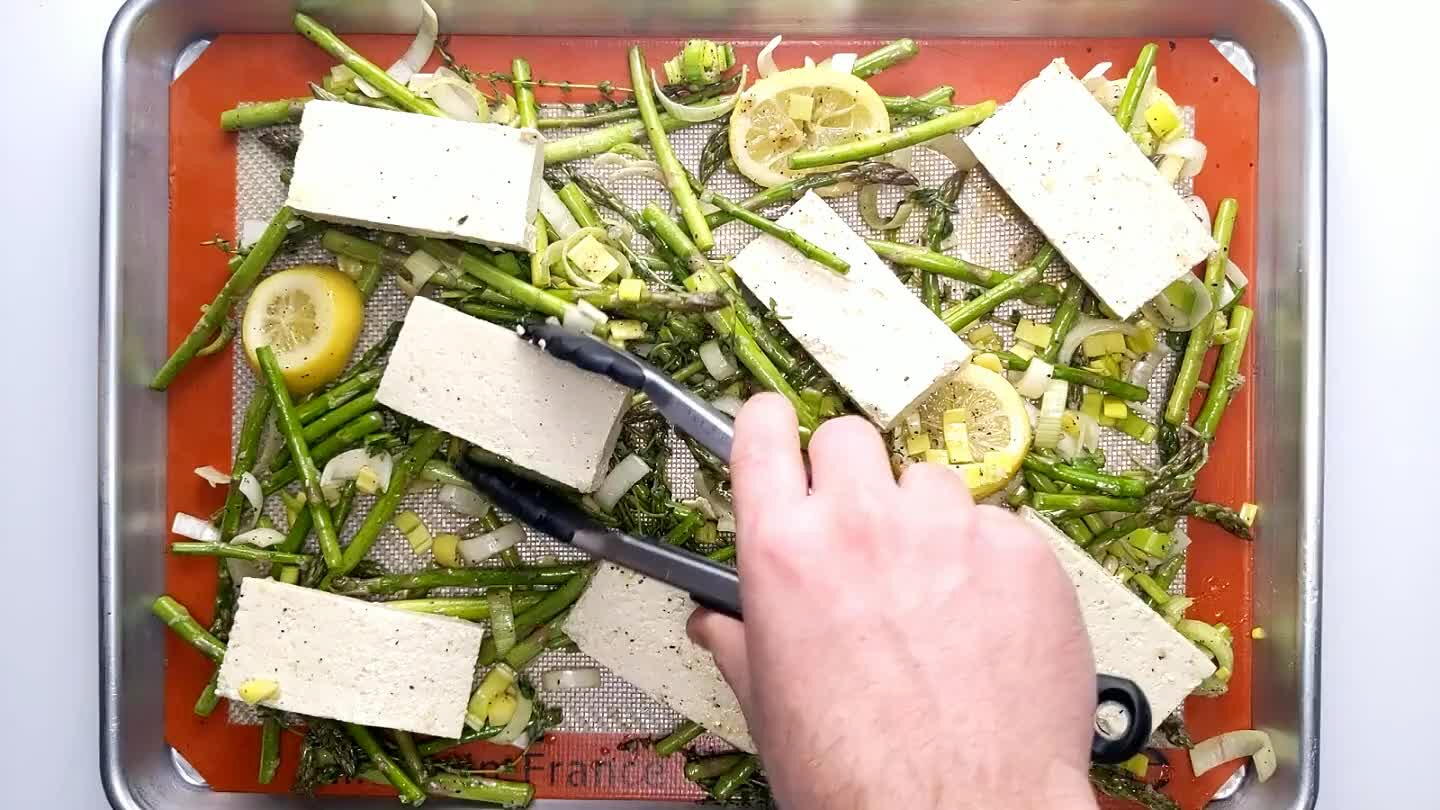 Line a sheet pan with parchment or a silpat for easy cleanup. Spread the asparagus out in the pan and arrange the chicken thighs on top.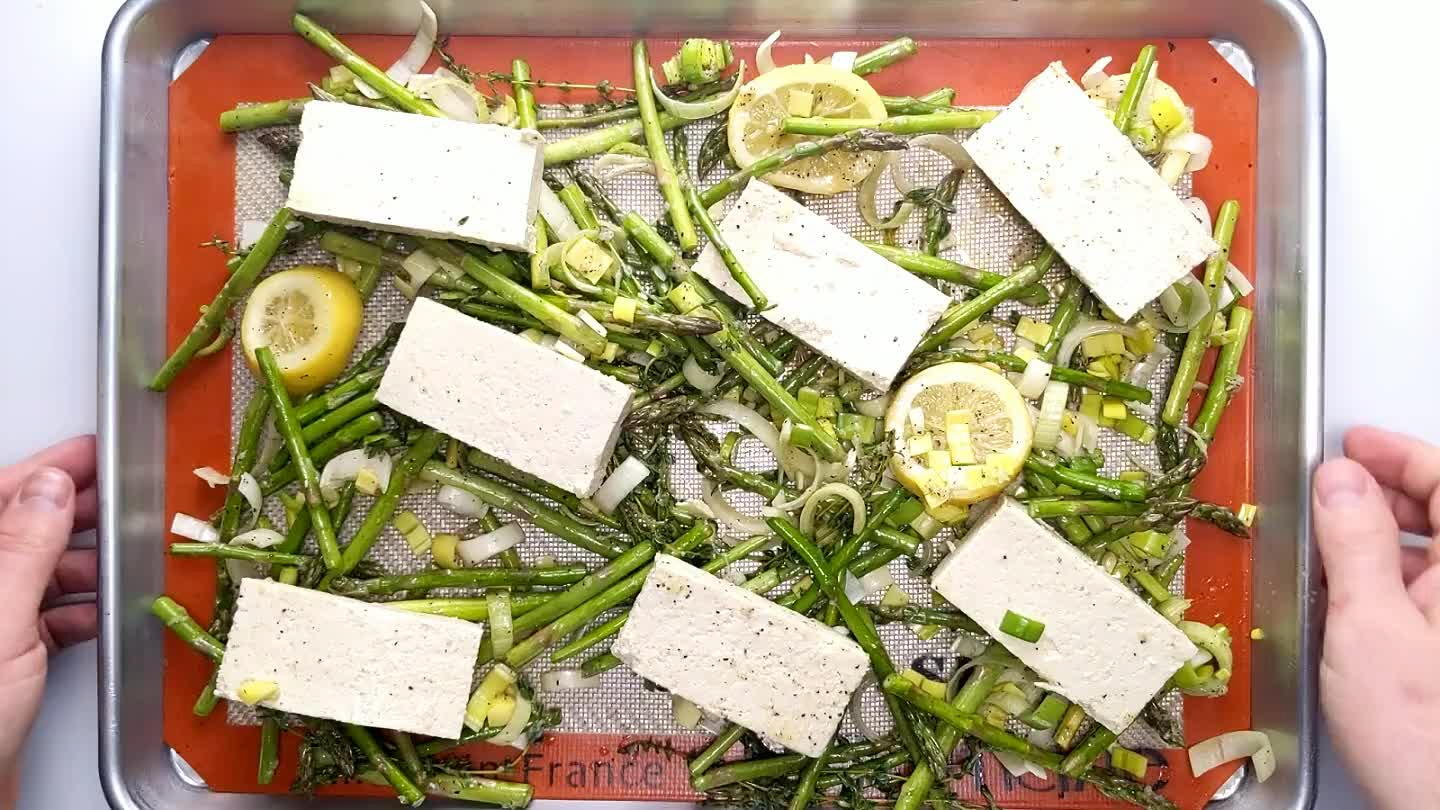 Bake for 25 minutes.