Ginger Scallion Rice Noodles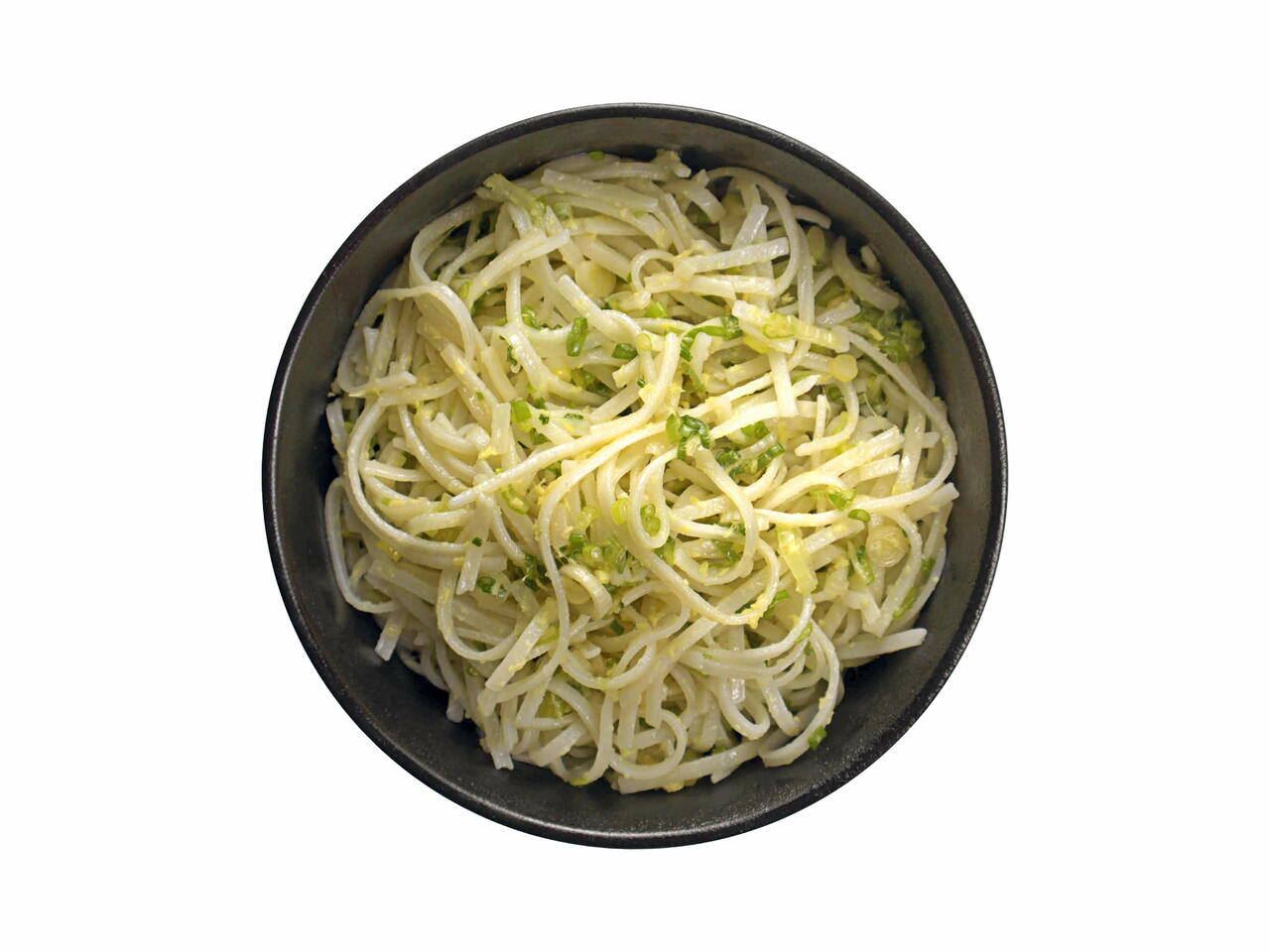 4 portions
20m
Rice noodles tossed in ginger, scallions and soy. Nearly as simple as it is delicious.
What you will need
1 bunch Scallions
8 oz. Rice Noodles
2 Tbsp Grated Ginger
1 tsp Light Soy Sauce
3 Tbsp Grapeseed Oil
1/2 tsp Salt
(Nutritional facts 156 calories, 9.72 g fat, 16.17 g carbohydrates, 1.74 g protein, undefined mg cholesterol, 348 mg sodium)
How to cook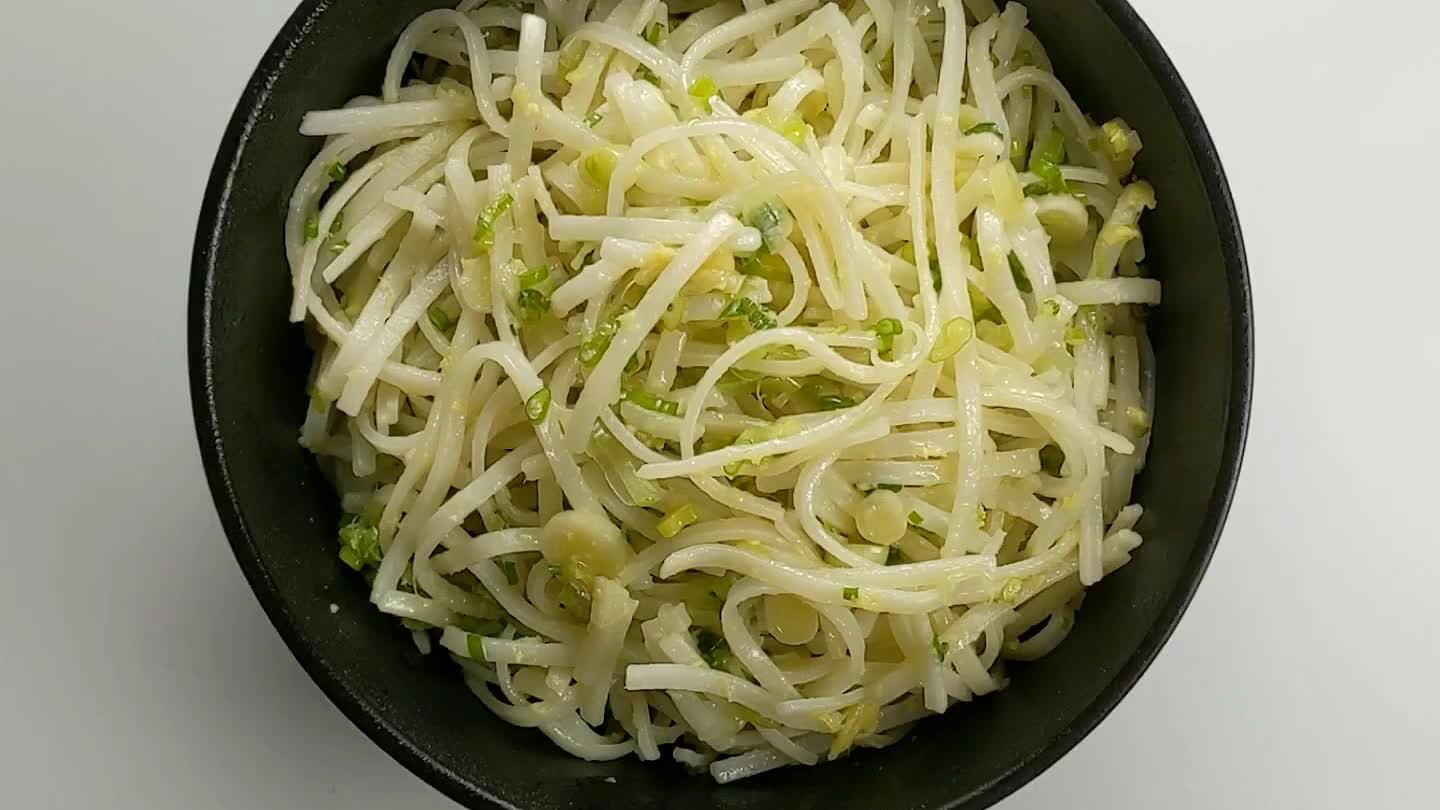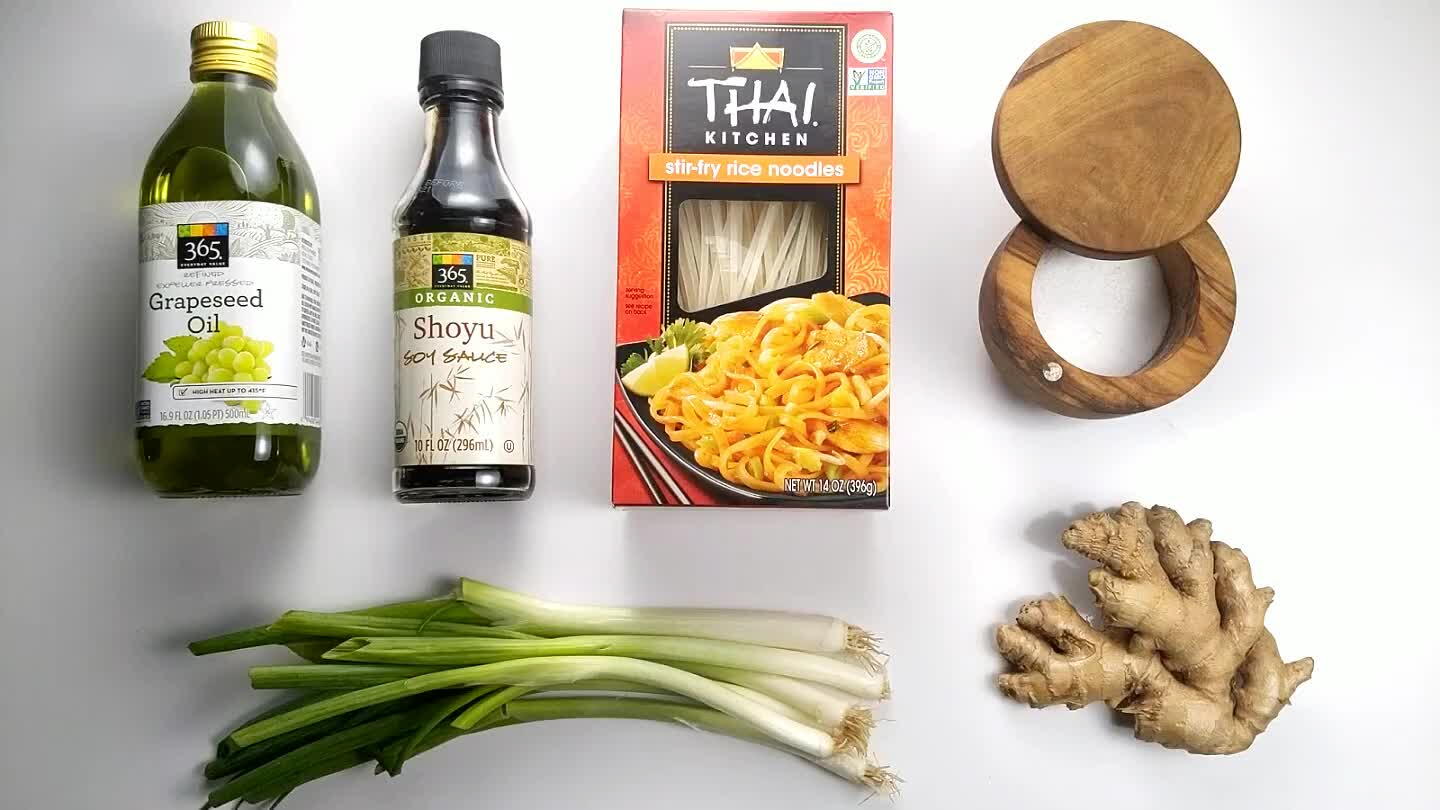 Gather your ingredients.
Cleanup the scallions and slice them thin.
Peel the ginger with a spoon. You'll need about 6" of ginger to yield 2 Tbsp, depending on the width of the ginger. Grate or mince the peeled ginger.
Cook the rice noodles as directed on the package. The method may vary with the variety of rice noodle. Generally you bring a pot of water to a rolling boil, then remove from heat and add the noodles. Let them sit until tender (10-15 minutes). Then strain and rinse with cold water. It's important to rinse the noodles to remove some of the excess starch.
Place the soy sauce in a large mixing bowl.
Add the grapeseed oil. Grapeseed oil is important here because it has a very neutral flavor.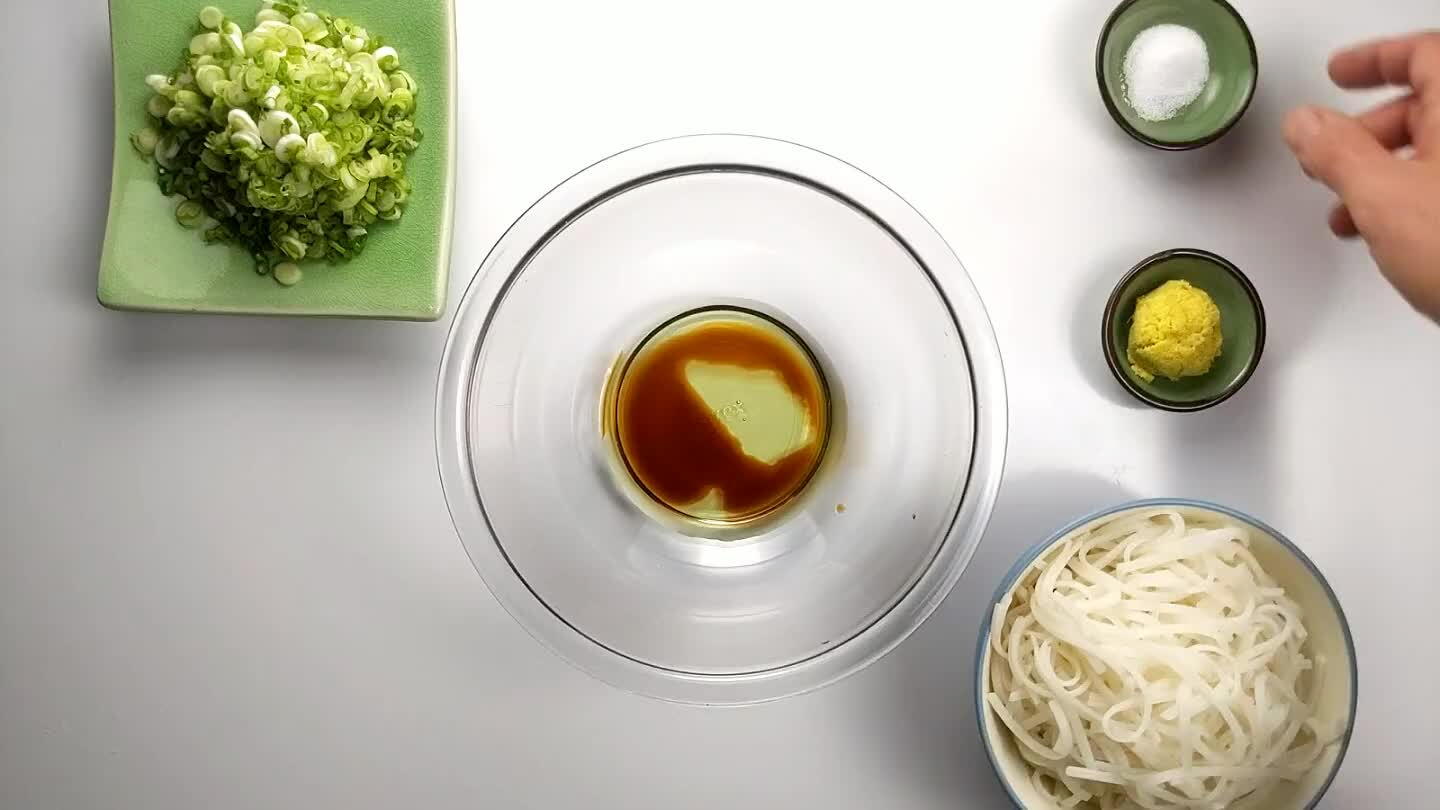 Add the salt.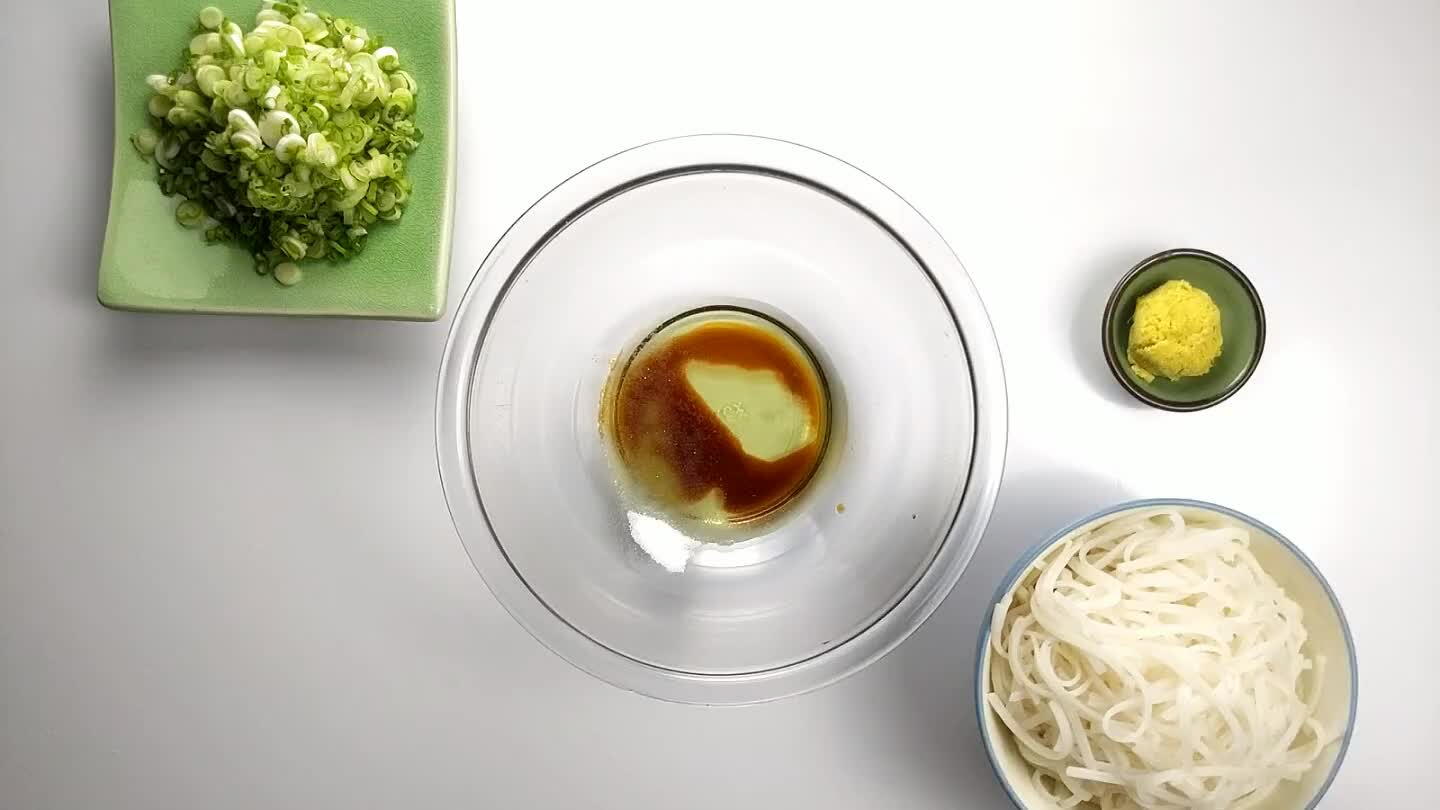 Stir in the grated ginger.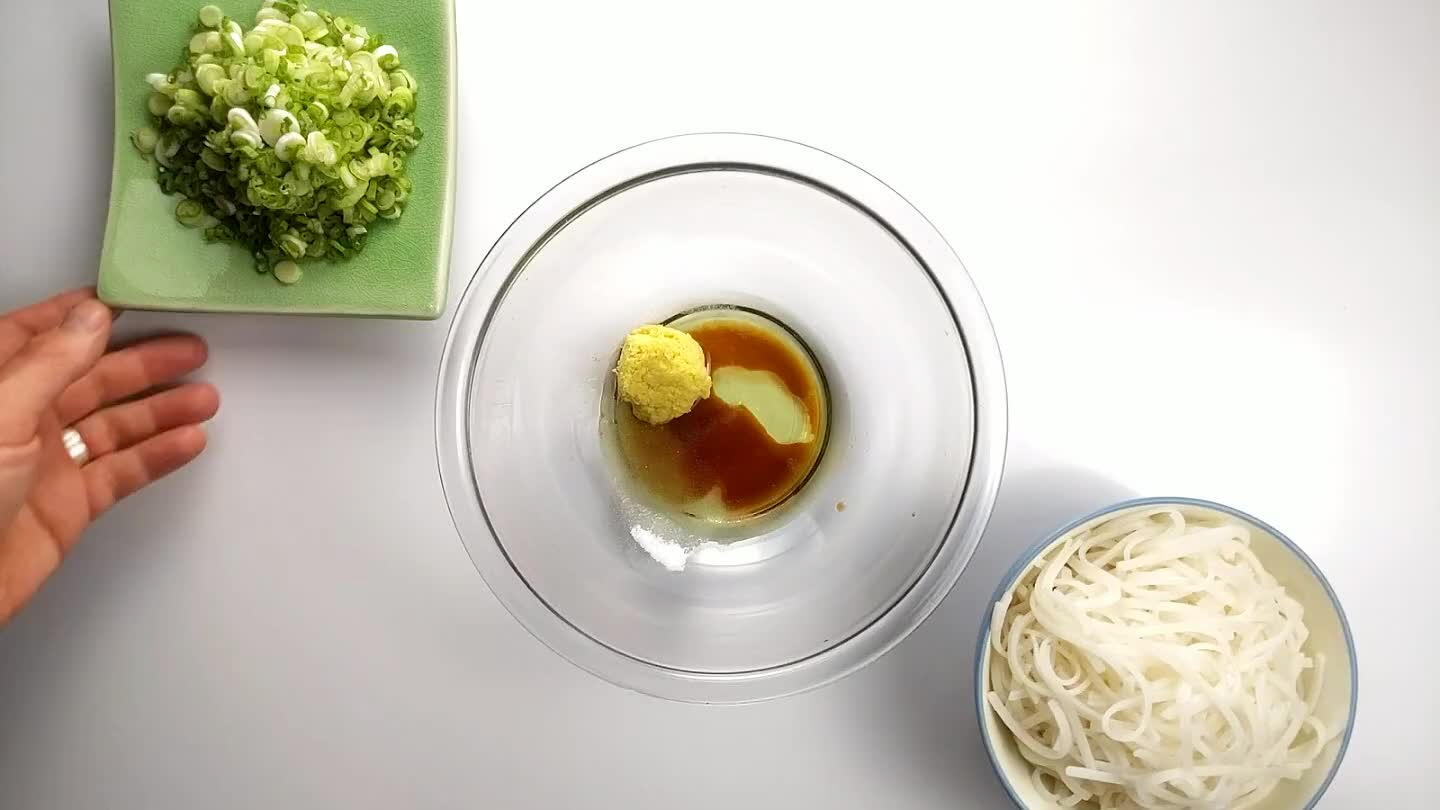 Toss in the sliced scallions. Mix well.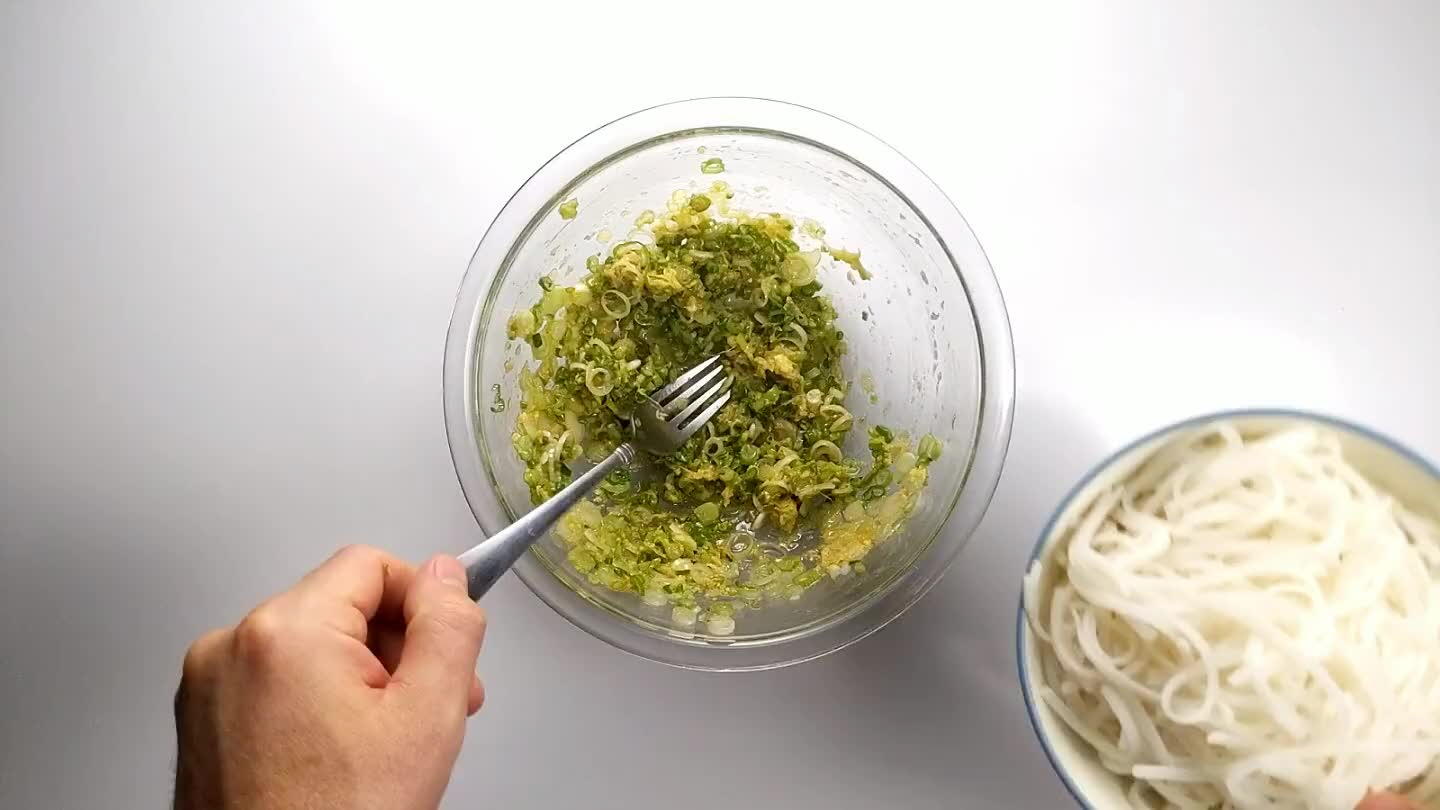 Add the noodles and toss to coat. Delicious immediately, but even better if you give the flavors some time to mingle.