Green Chili Pork Chops with Cumin Lime Slaw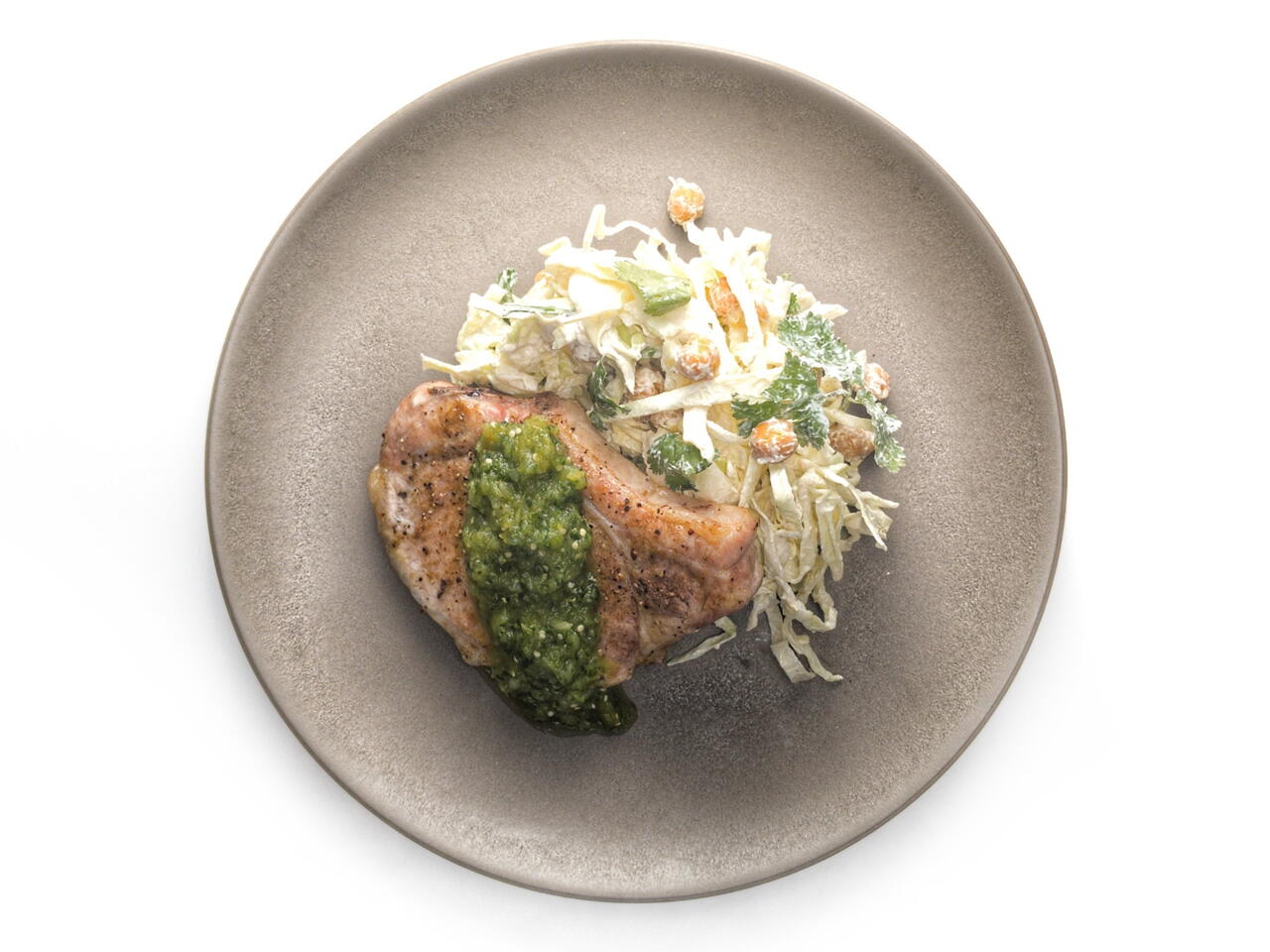 Recipe video made by Ryan
Published on 02/18/2020, viewed by 2180 , 0 Comments
6 portions
40m
If you're looking to impress without making a mess, this recipe packs lively Mexican flavors into a streamlined sheet pan dinner.
What you will need
1/2 lb Tomatillos
1 Jalapeño
1 White Onion
1 1/2 lb. thin cut. Pork Chops
14 oz. Garbanzo Beans
1 Tbsp Cumin
1 bunch Cilantro
8 oz. Greek Yogurt
1 lb. Cabbage
1 Lime
Salt
Black Pepper
(Nutritional facts 124 calories, 3.83 g fat, 13.71 g carbohydrates, 9.75 g protein, 14 mg cholesterol, 314 mg sodium)
How to cook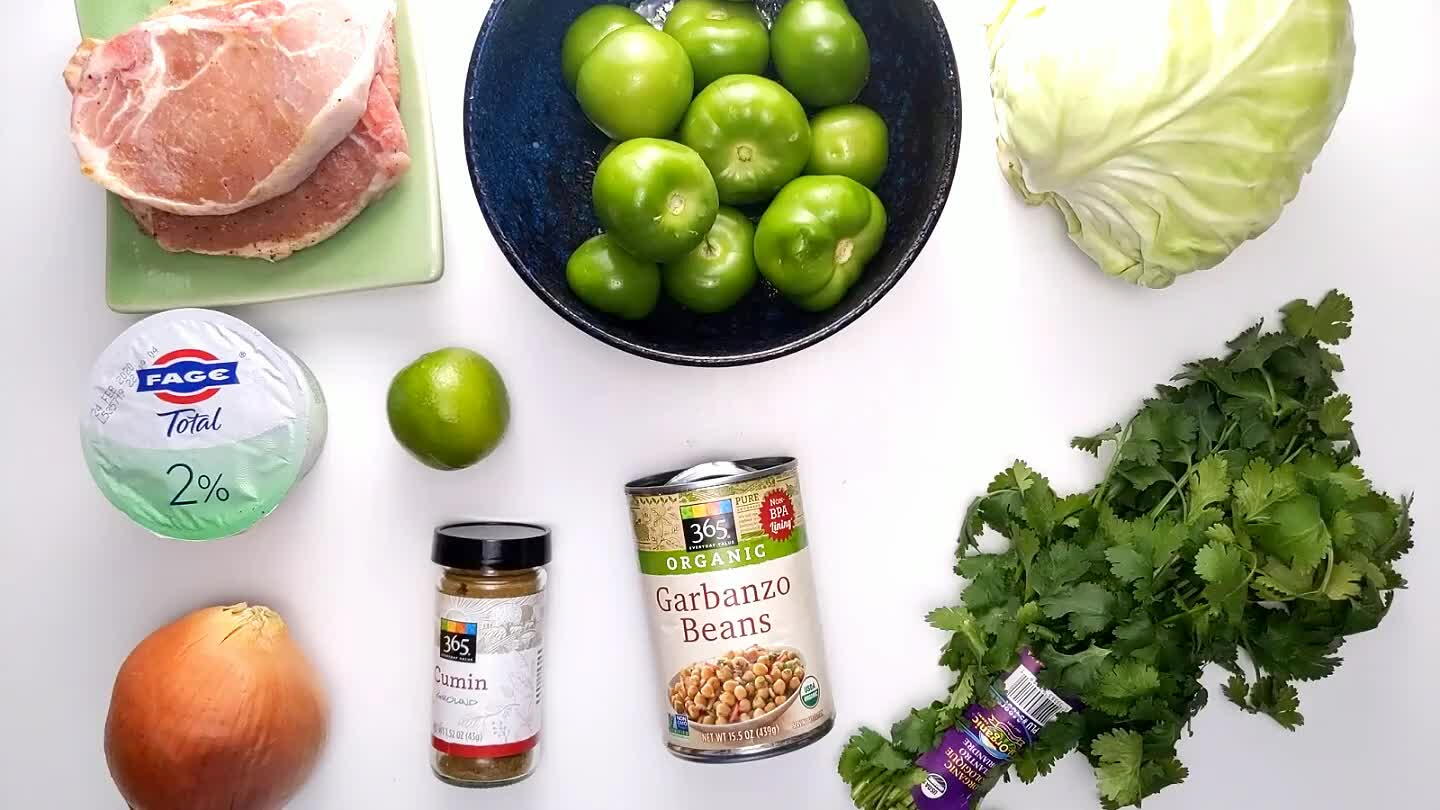 Preheat oven to 450°F
Preheat oven to 450°F.
Remove the papery outer sheath from the tomatillos. They're usually a little sticky, so give them a quick rinse.
Remove and discard the stem and seeds from the Jalapeño.
Slice off the stem and root tips of the onion. Cut it in half through the axis. Remove and discard the outer peel.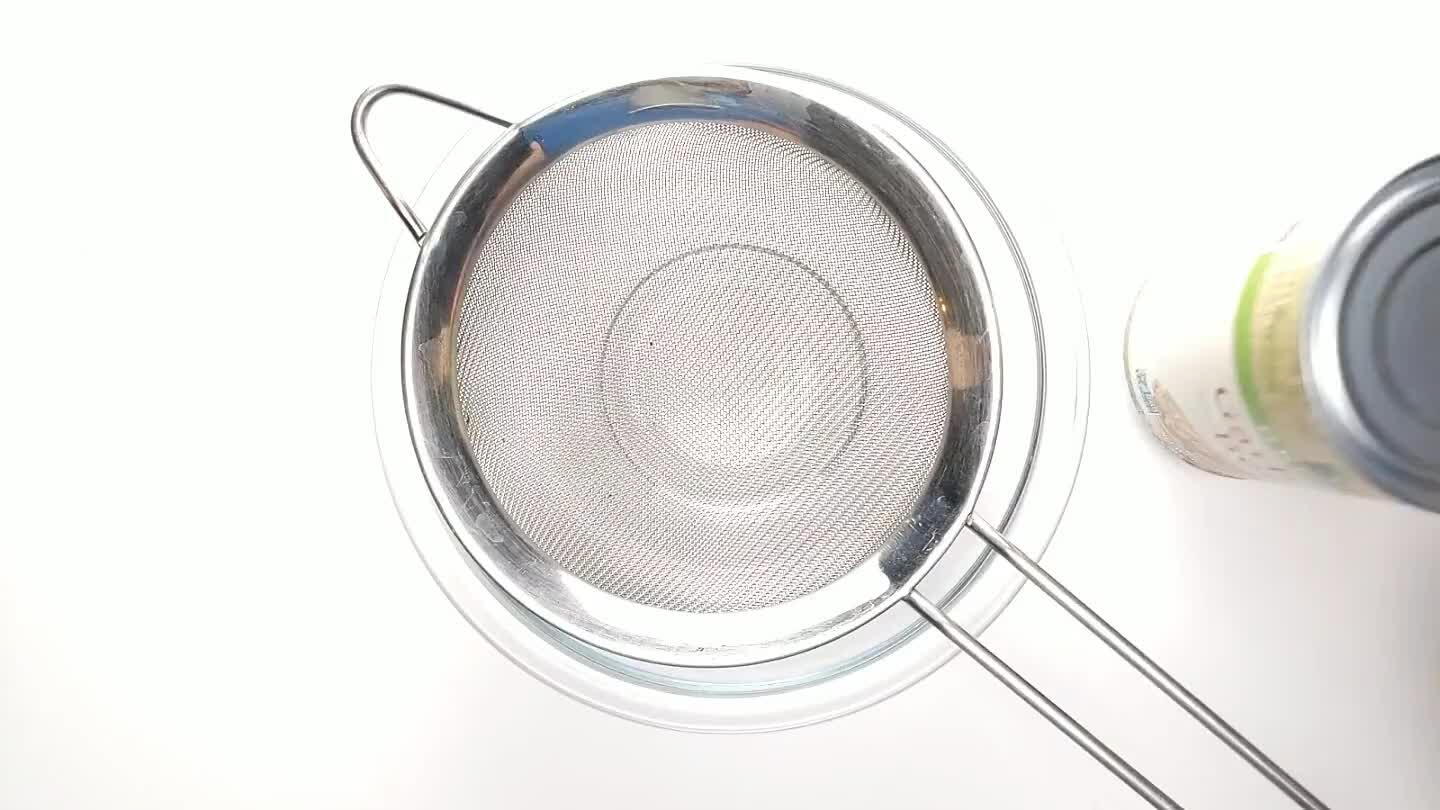 Crack opened that can of garbanzo beans and get rid of the packing liquid.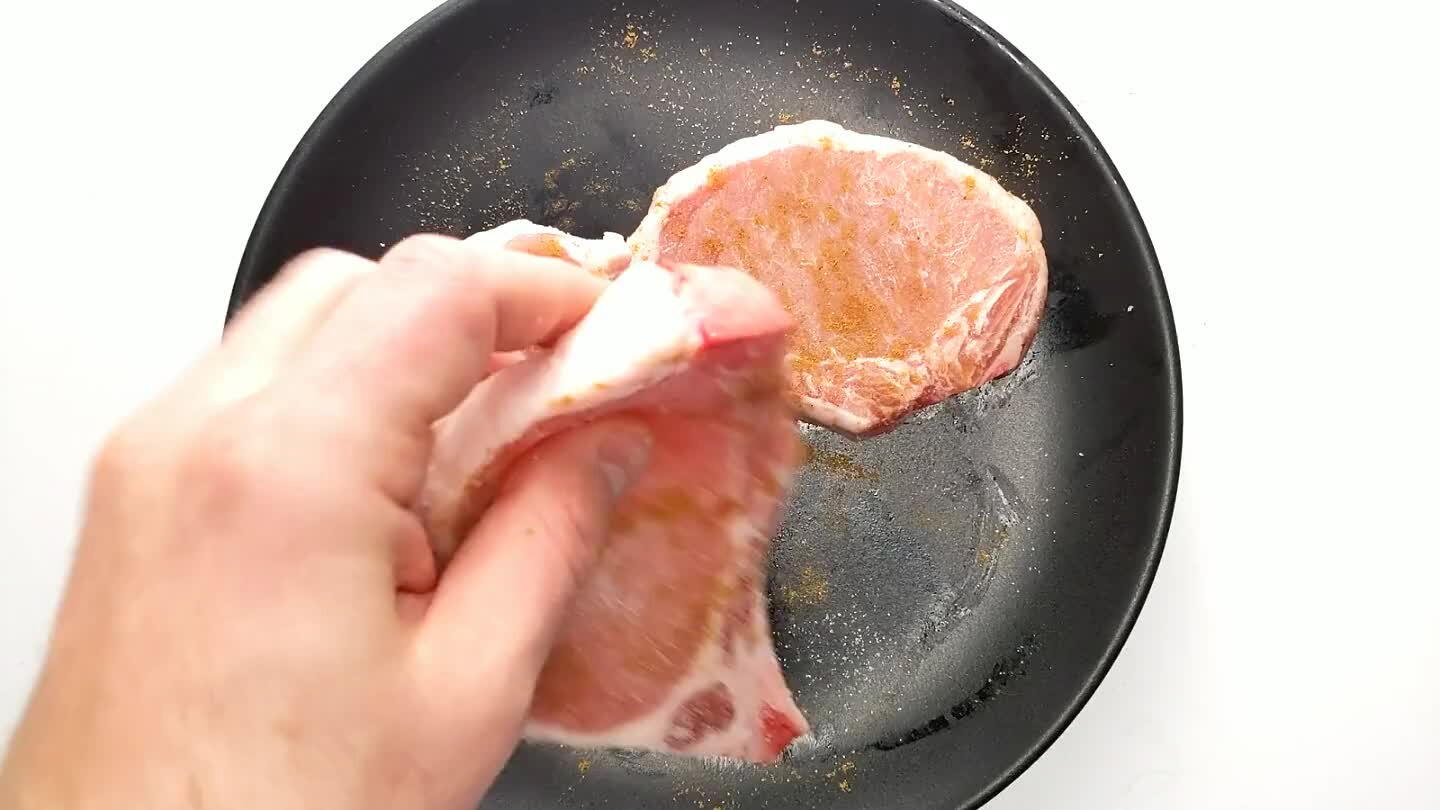 Season the pork chops with salt and pepper and maybe some cumin if you've got enough to spare.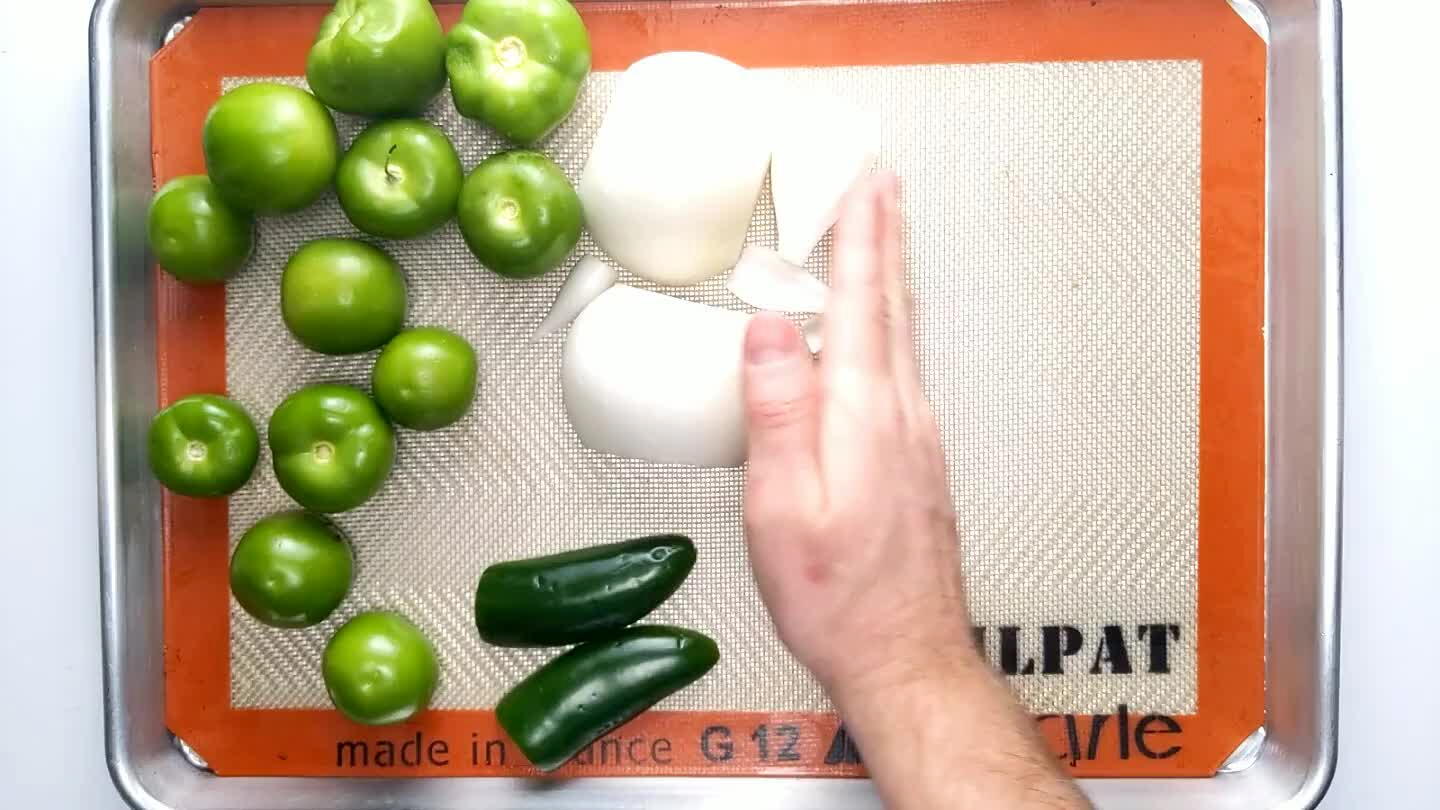 Line a sheet tray with parchment or a silpat for easy cleanup. Place the tomatillos, onion, and Jalapeño on one side. Divide the tray with the pork chops. Place the strained Garbanzo beans on the opposite side.
Pop the whole tray in the oven for 20 minutes. Don't forget to set a timer! Meanwhile, prepare the slaw.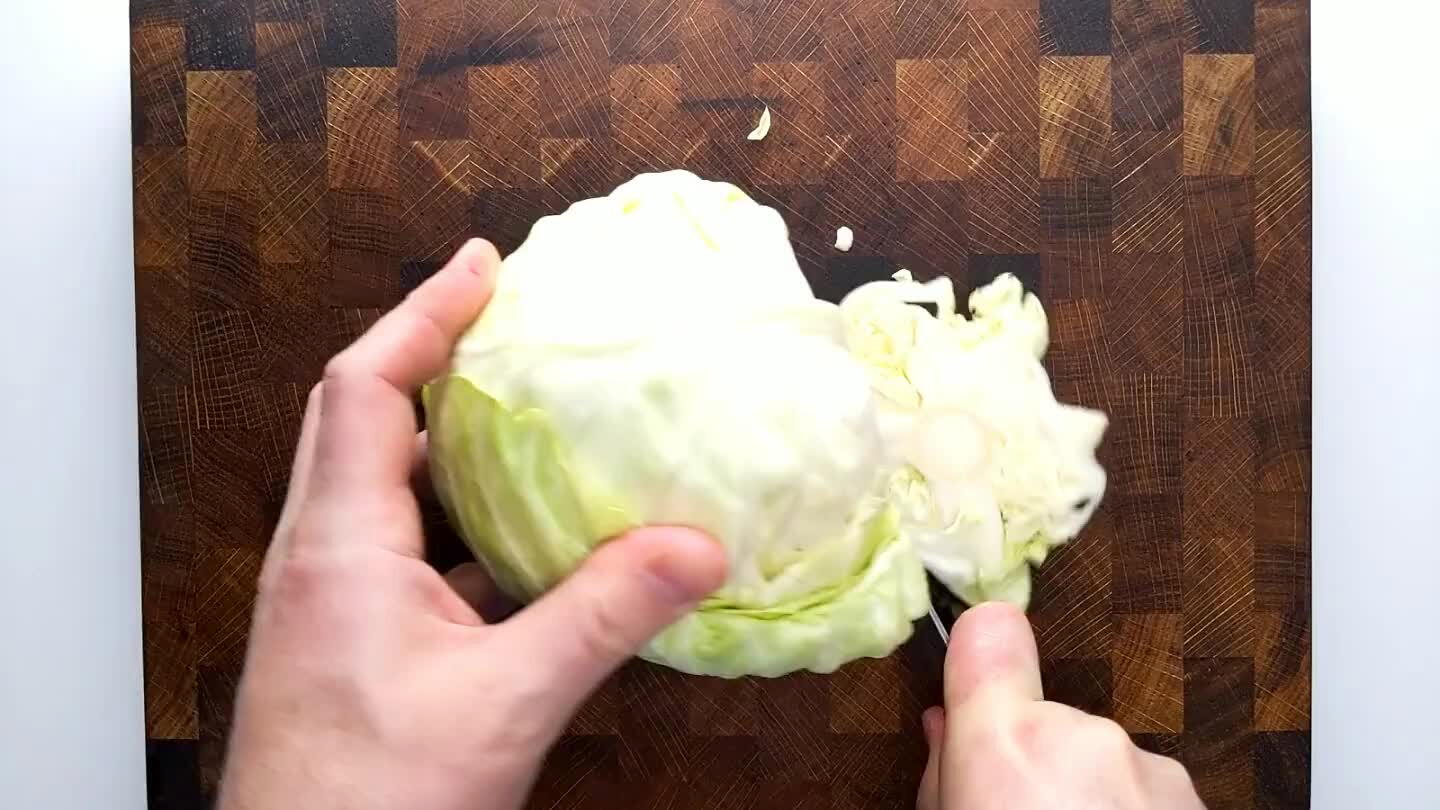 Remove the core and slice the cabbage.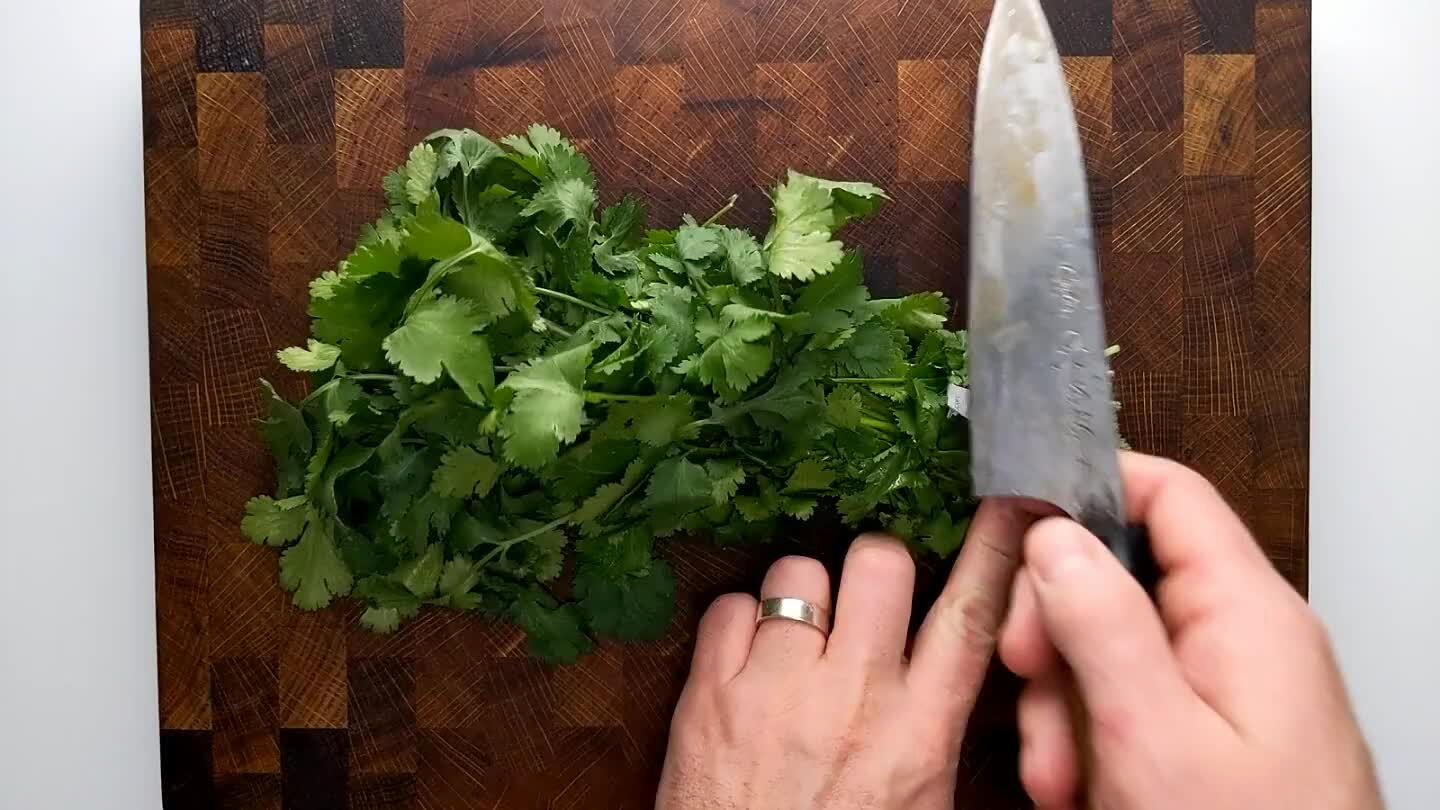 Discard the bottom ends of the cilantro and give the bunch a rinse in cool, fresh water.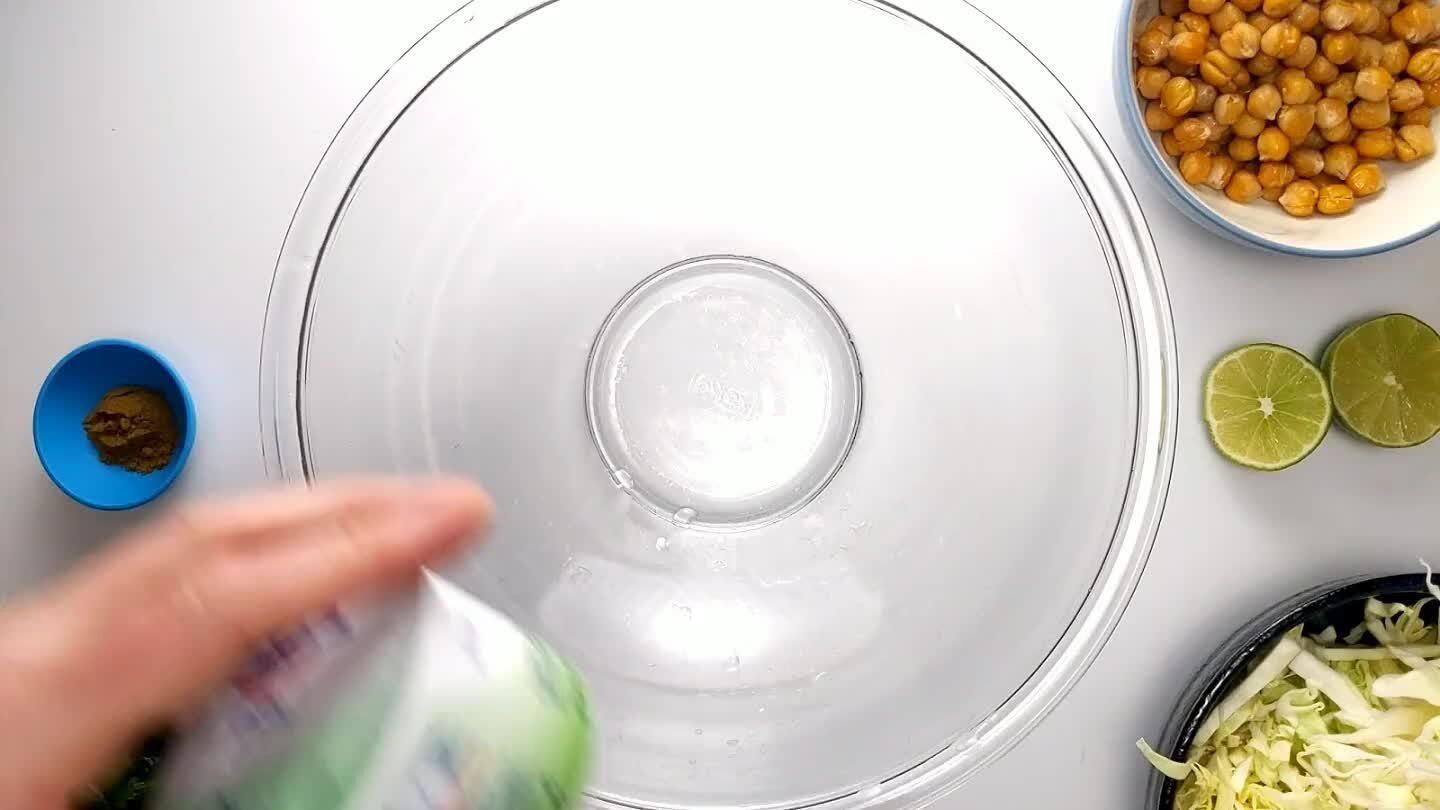 Dump the yogurt in a large mixing bowl.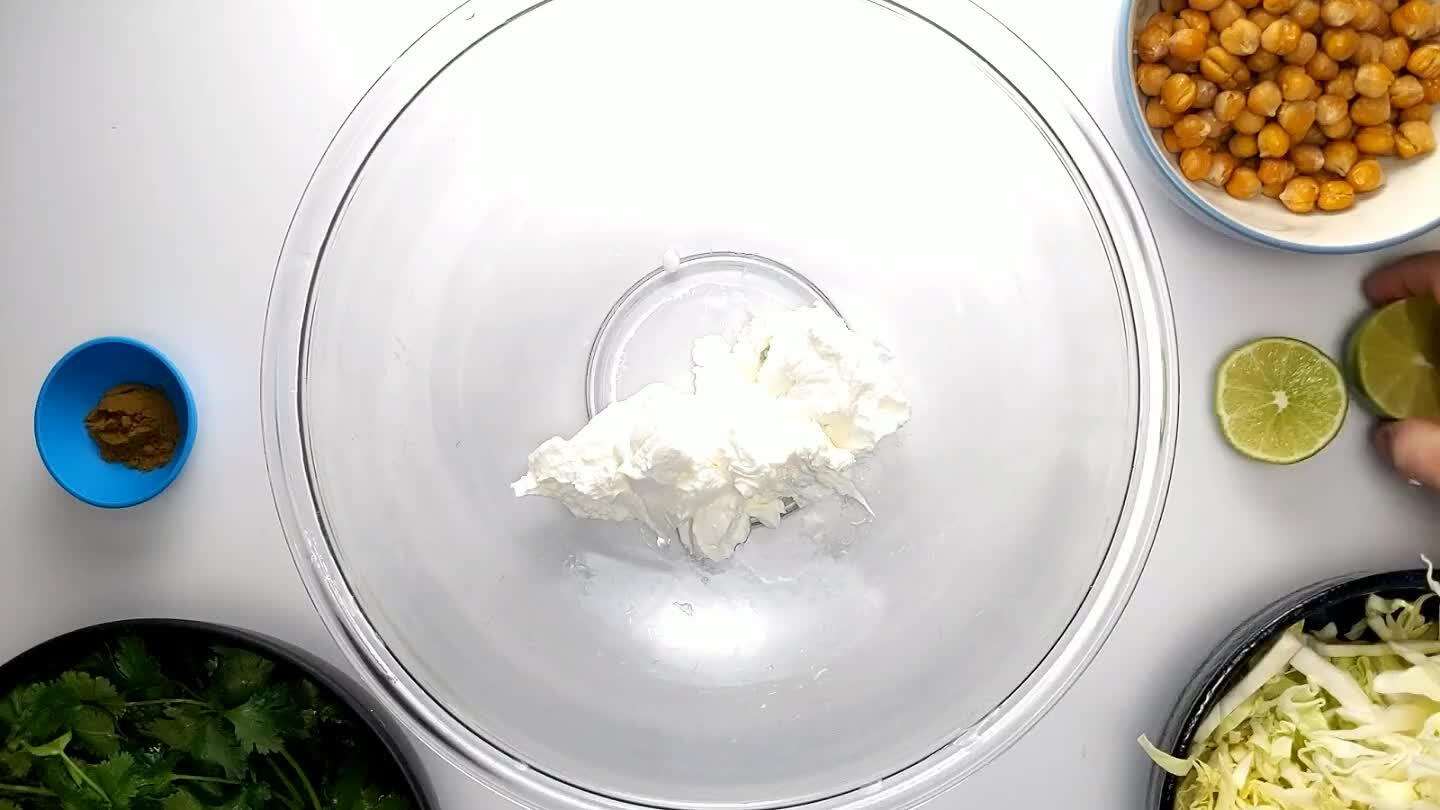 Squeeze in the juice from 1 of the limes.
Add the tablespoon of ground cumin and mix well.
Add the shredded cabbage.
Grab a few sprigs of cilantro. Tear them up into bite-sized sprigs and add them to the bowl. Reserve most of the cilantro for the green sauce. You can take a little break now while you wait for the sheet tray to come out of the oven.
When the timer goes off, pull out the sheet tray.
Transfer the pork chops to a side dish and cover them to keep warm while you finish the accoutrements.
Once the sheet tray is out of the oven, add the roasted garbanzo beans and mix it all up.
Moving on to the green sauce. Squeeze the juice of the second lime into a blender or food processor.
Add the cilantro.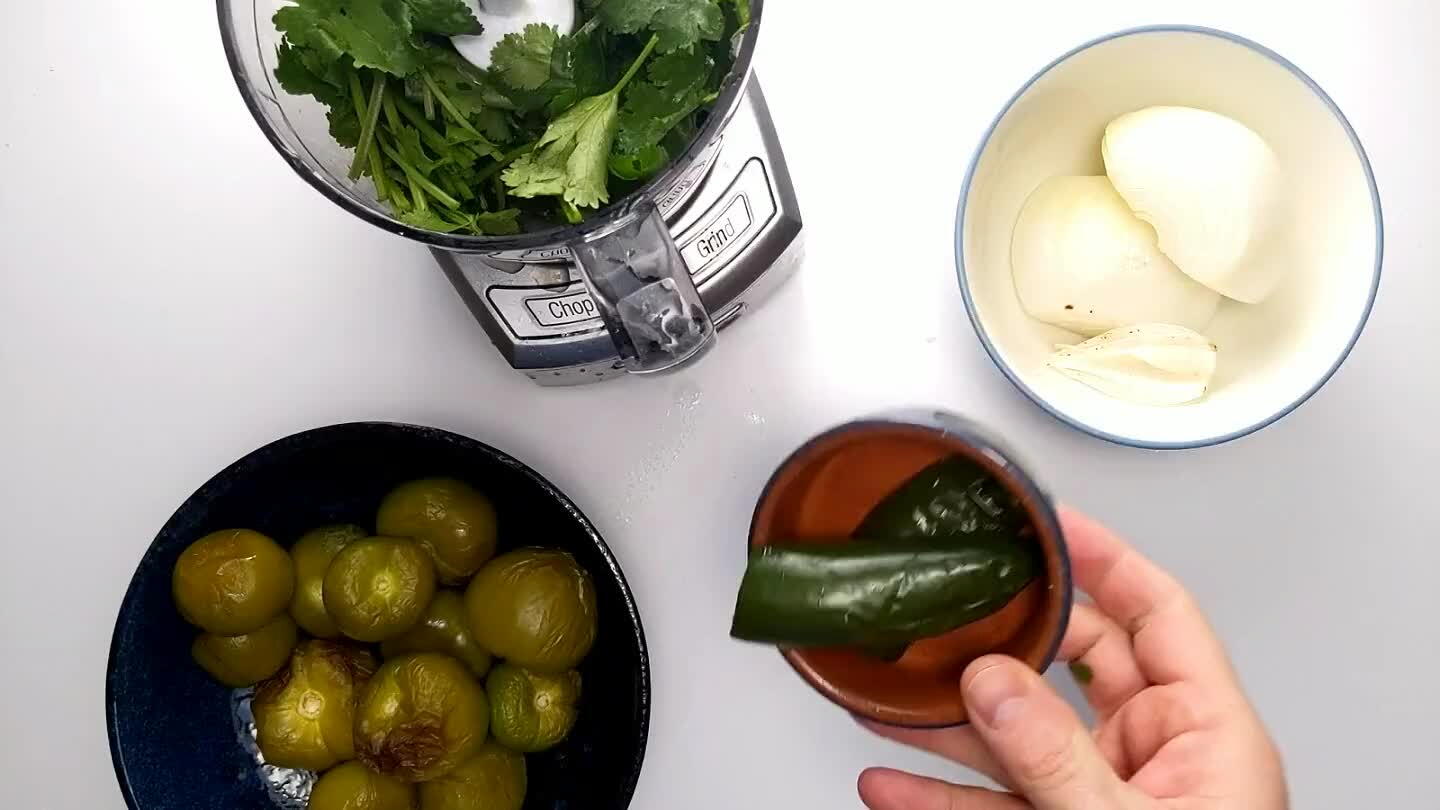 Add the Jalapeño.
And the onion.
Dump in the tomatillos.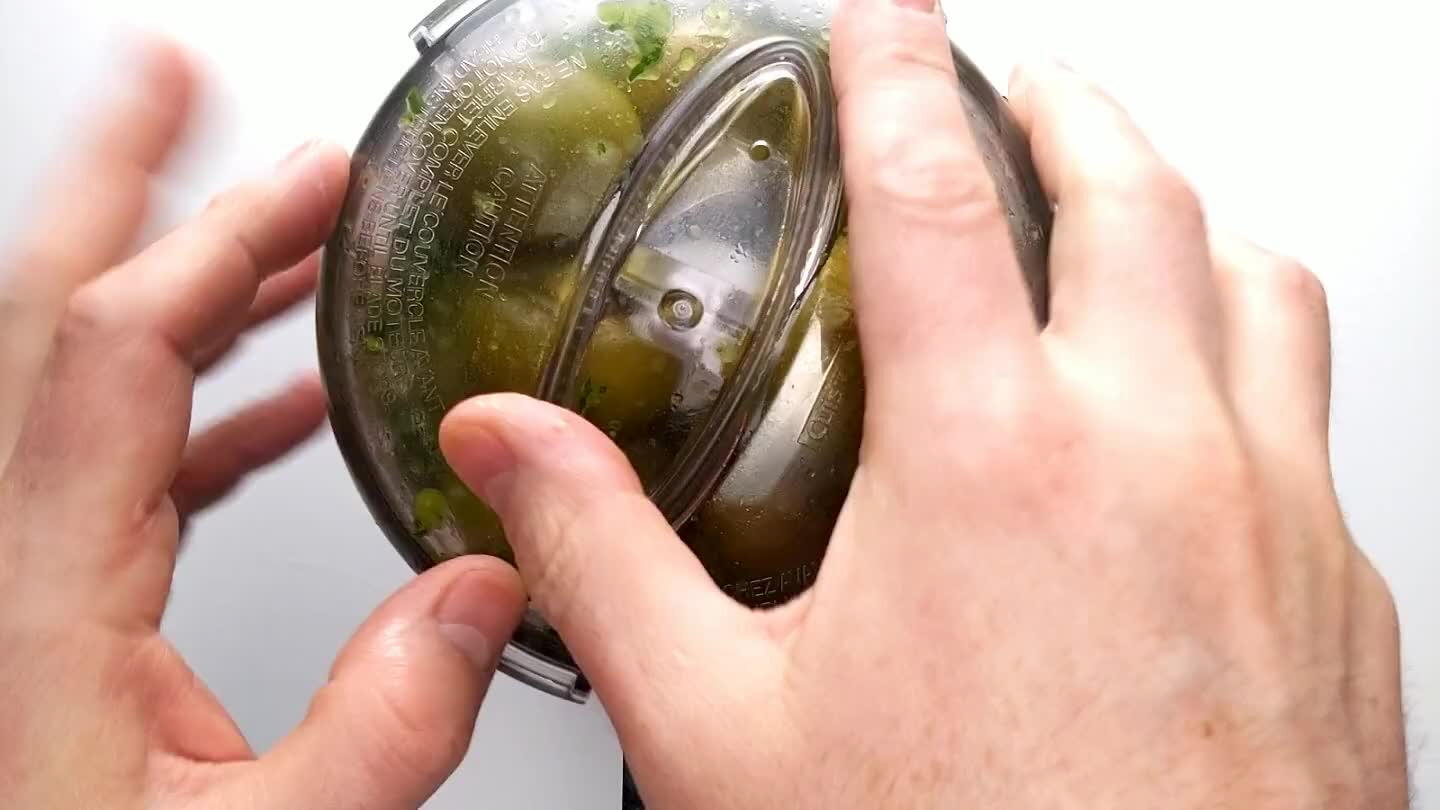 Blend until smooth.
Serve pork chops on a bed of slaw with a scoop of tomatillo salsa.
Comments