Guacamole
How to make guacamole the right way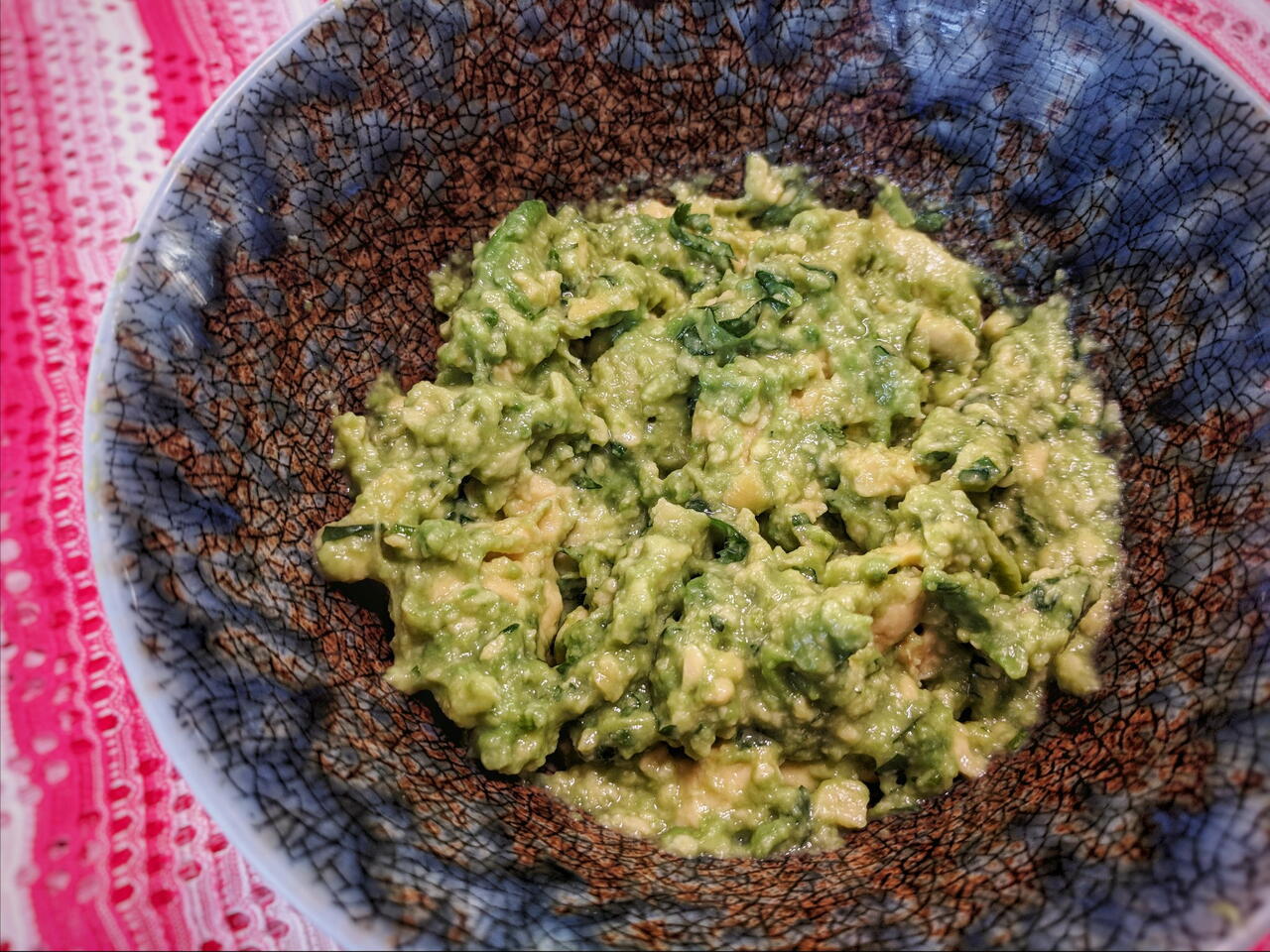 Guacamole is simply mashed avocado, lightly seasoned. A little salt and acidic citrus is as close as you can get to a requirement, but It's not about what you add to it, it's about the avocado itself. The hardest part is finding a perfectly ripe avocado and that skill can only be gained through practice and finely developed avocado karma. Adding too many ingredients is the best way to ruin your avocado karma.
What you will need
1 avocado
a few sprigs of cilantro
1/2 a lime
a pinch of salt
How to cook
Keep it simple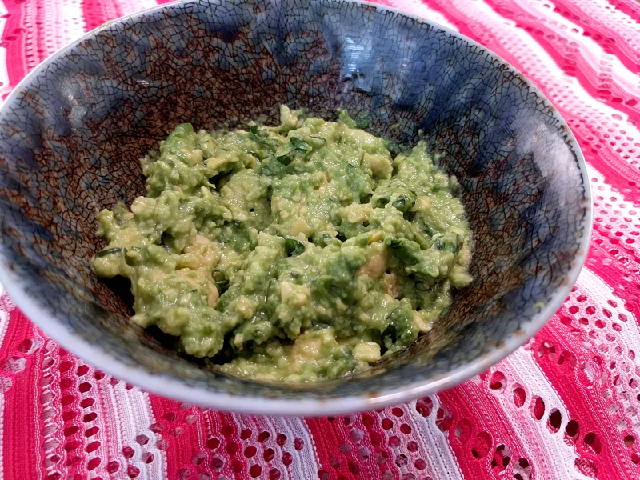 Open up your avocado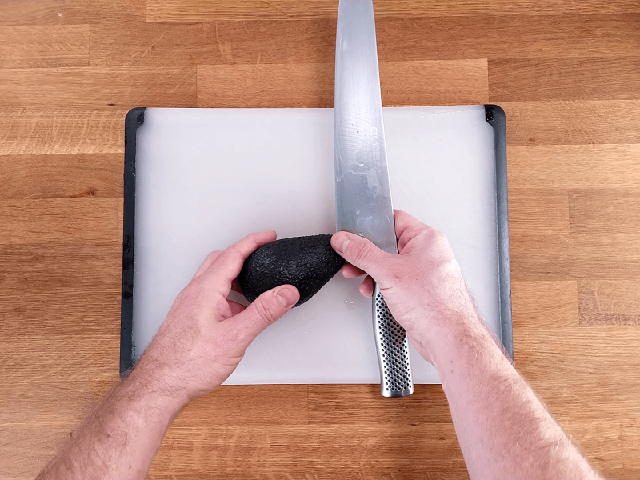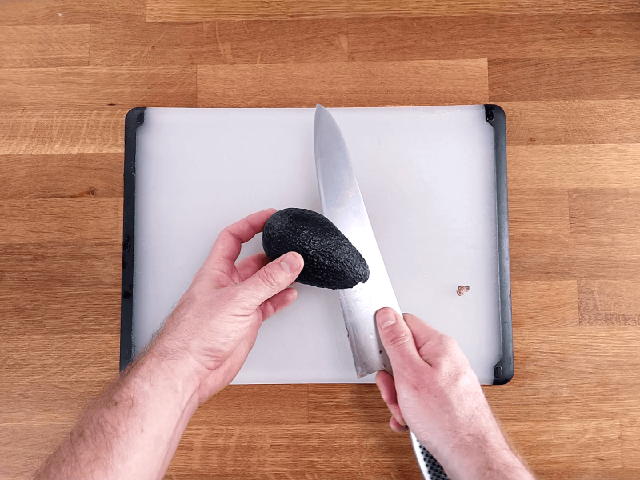 Remove the stem cap. Slice through the stem cap, directly towards the center line of the pit. Now, you don't move the knife, you move the avocado. Roll the pit of the avocado along the blade of the knife to slice in half perfectly.
Remove the pit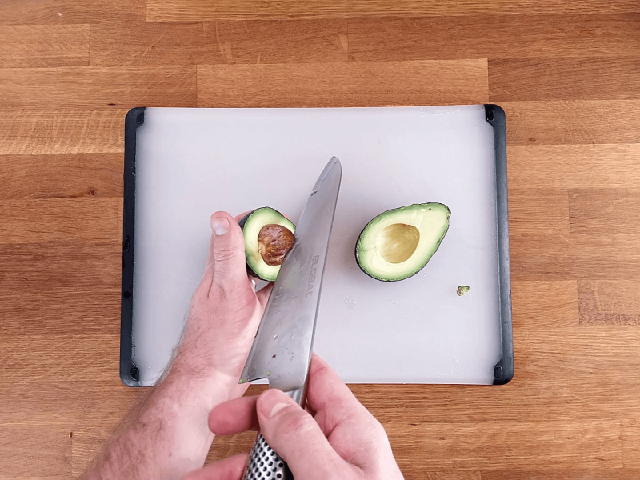 Gently tap the pit with the blade. Then twist to release the pit from it's hold.
Scoop it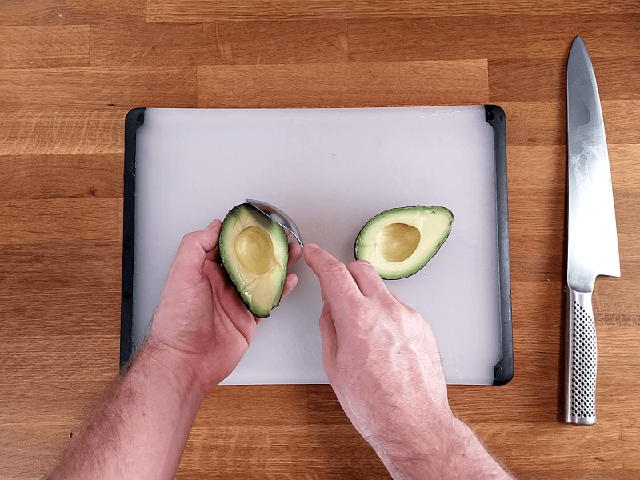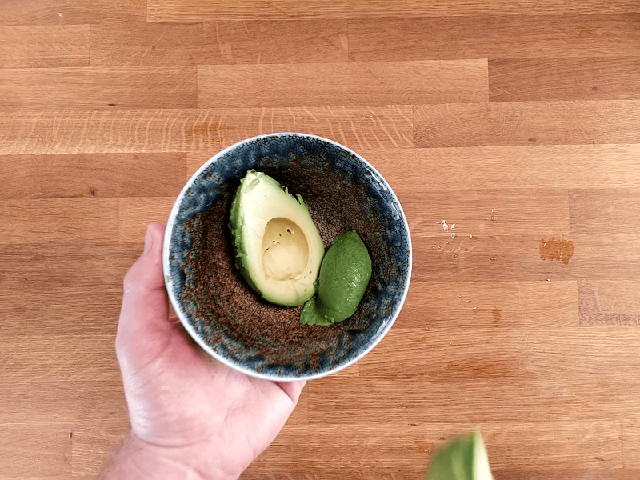 Use the widest, thinnest spoon you can find to scoop out the meat.
Chop up some cilantro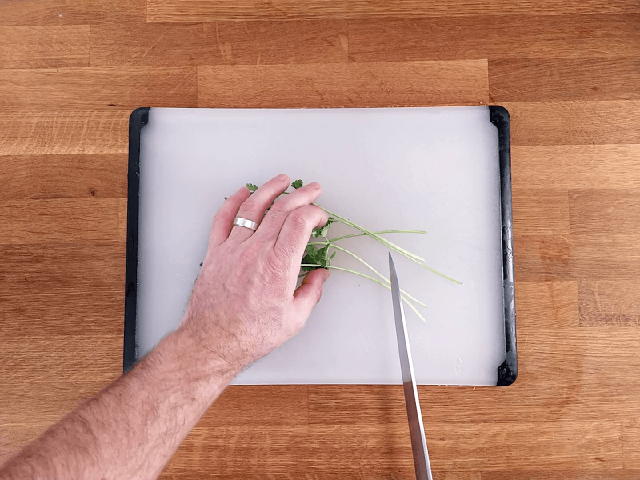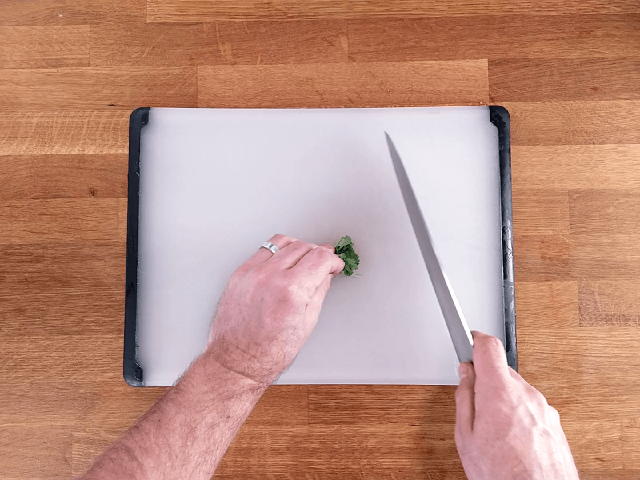 Some people taste cilantro differently than others. In which case, cilantro tastes pretty gross. If you don't like cilantro, just leave it out. This is about the avocado, remember?
Add that cilantro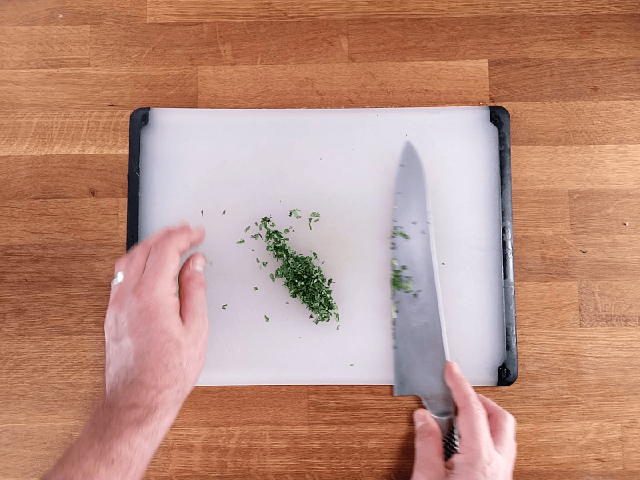 A pinch of salt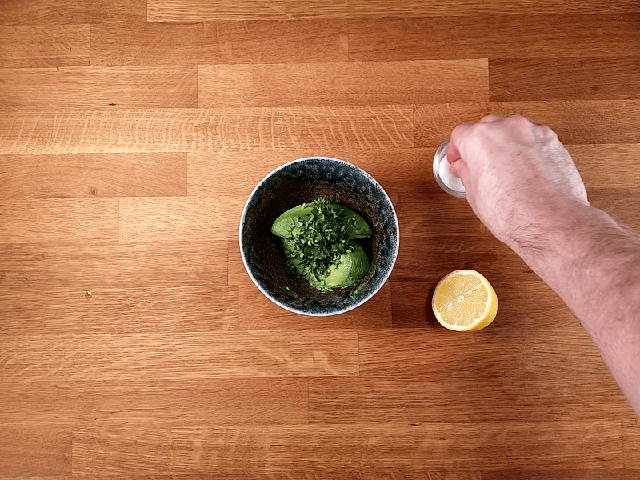 Some juice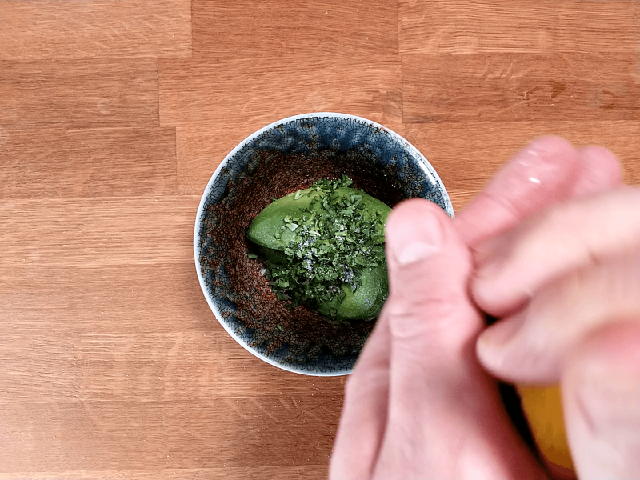 I didn't have a lime. This is regrettable. Lime is ideal. But, when life gives you lemons...
Mash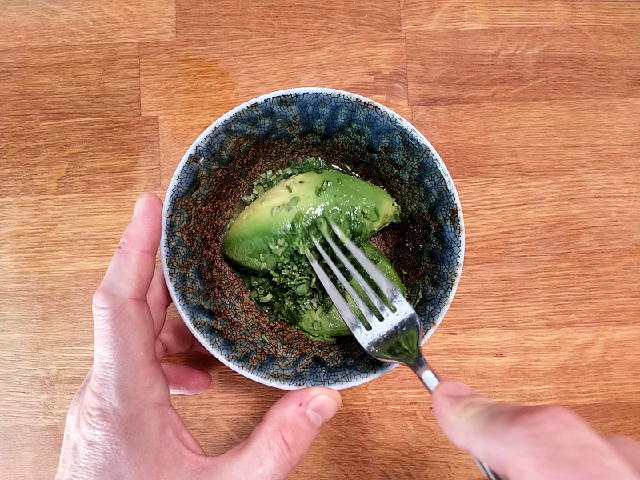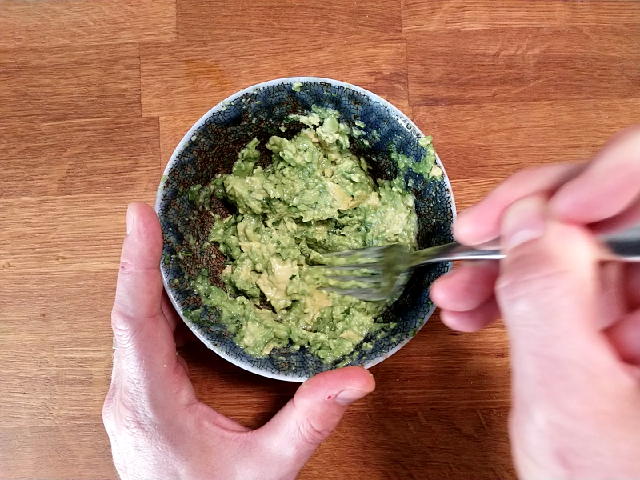 This isn't a purée. Mash the avocado with a fork. You want some chunks in there.
I need some chips, STAT!