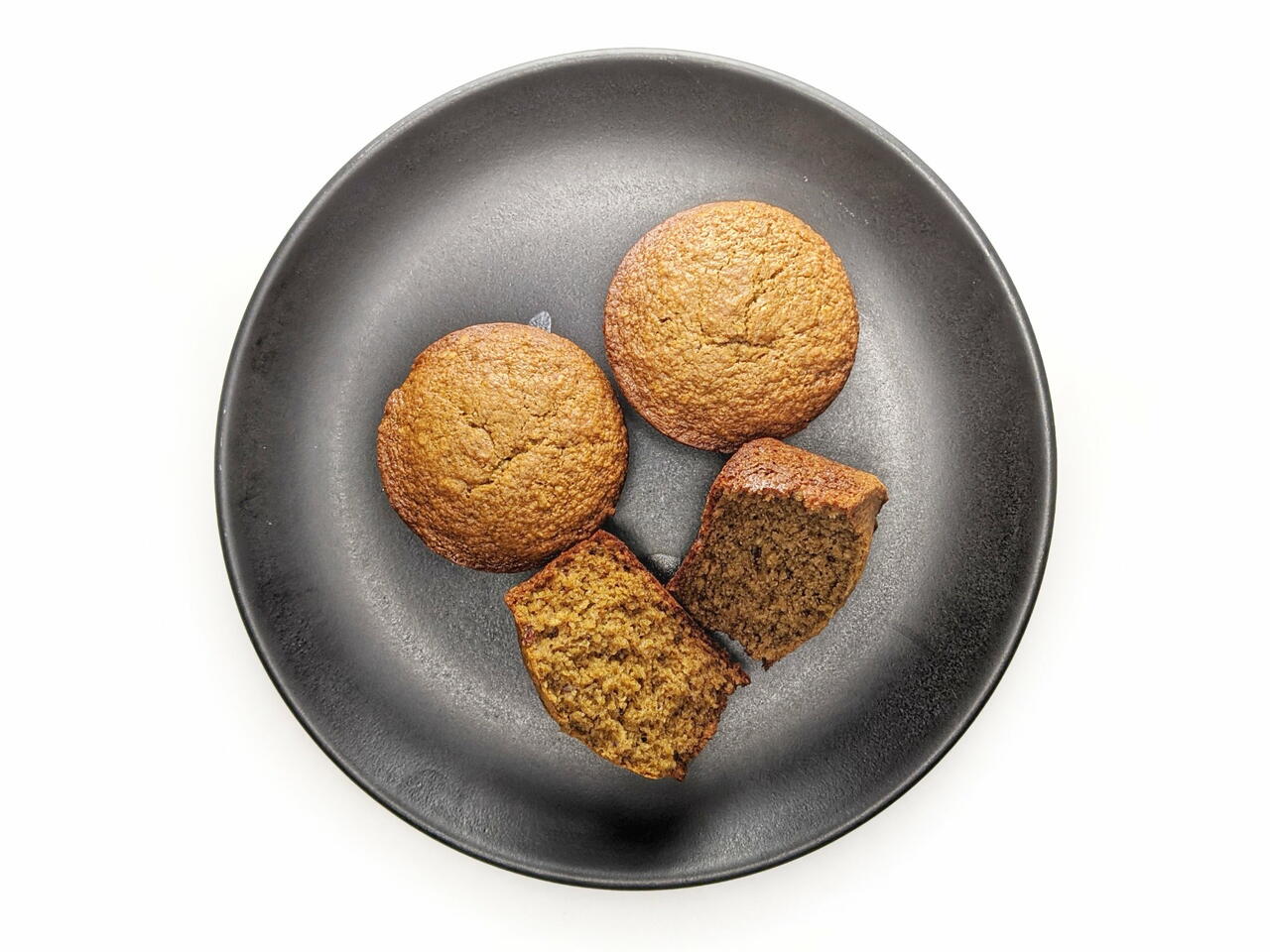 6 portions
35m
This is my go-to breakfast muffin. You won't find flour in this recipe and you won't miss it. Feel free to try a different fruit other than banana. I've had great results with grated carrot or apple and coconut.
What you will need
8 Pitted Dates
2 cups Rolled Oats
1/4 cup Maple Syrup
1/2 tsp Salt
1/2 tsp ground Cinnamon
1 tsp Baking Soda
2 Eggs
1/2 cup Olive Oil
1 Banana
(Nutritional facts 480 calories, 37.9 g fat, 25.67 g carbohydrates, 10.97 g protein, 493 mg cholesterol, 727 mg sodium)
How to cook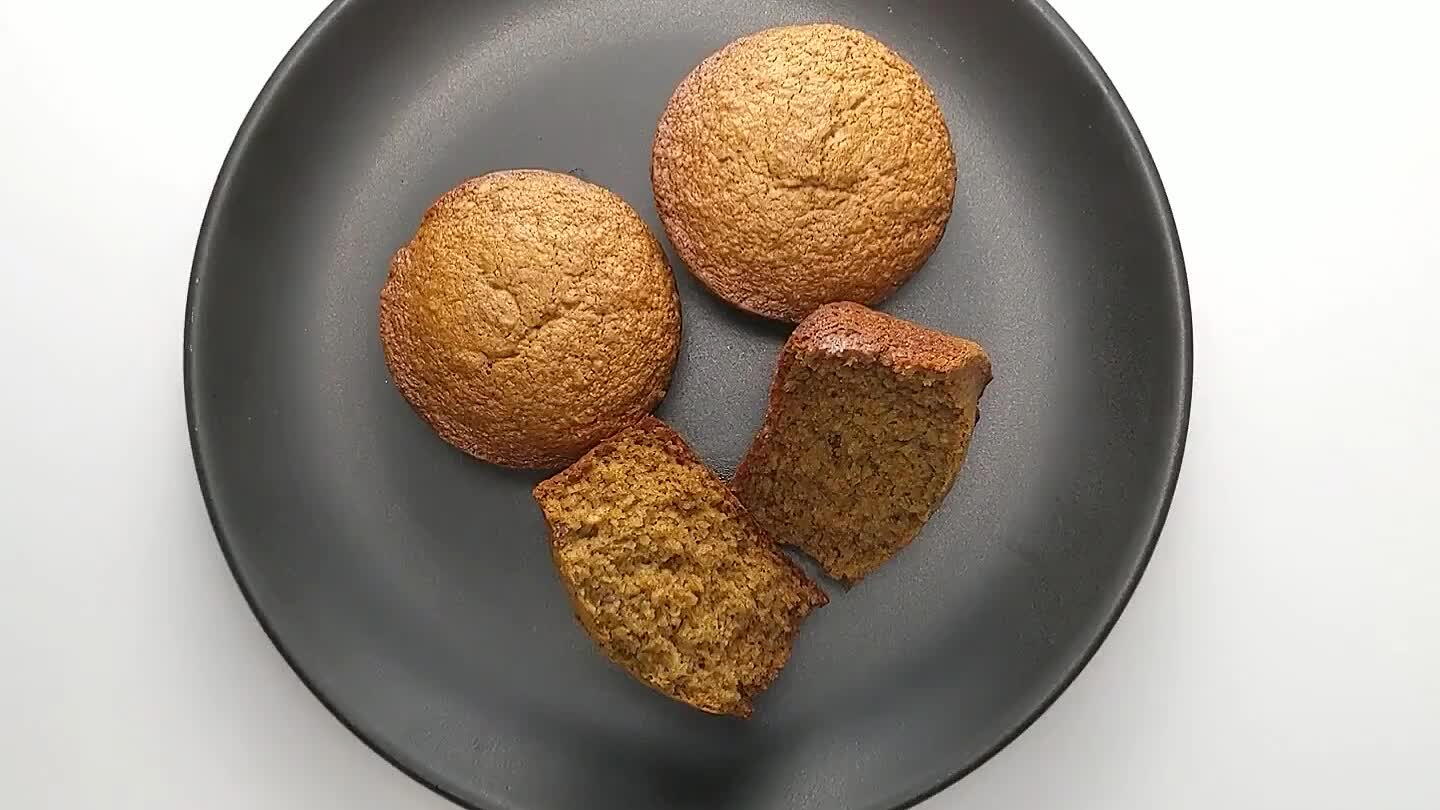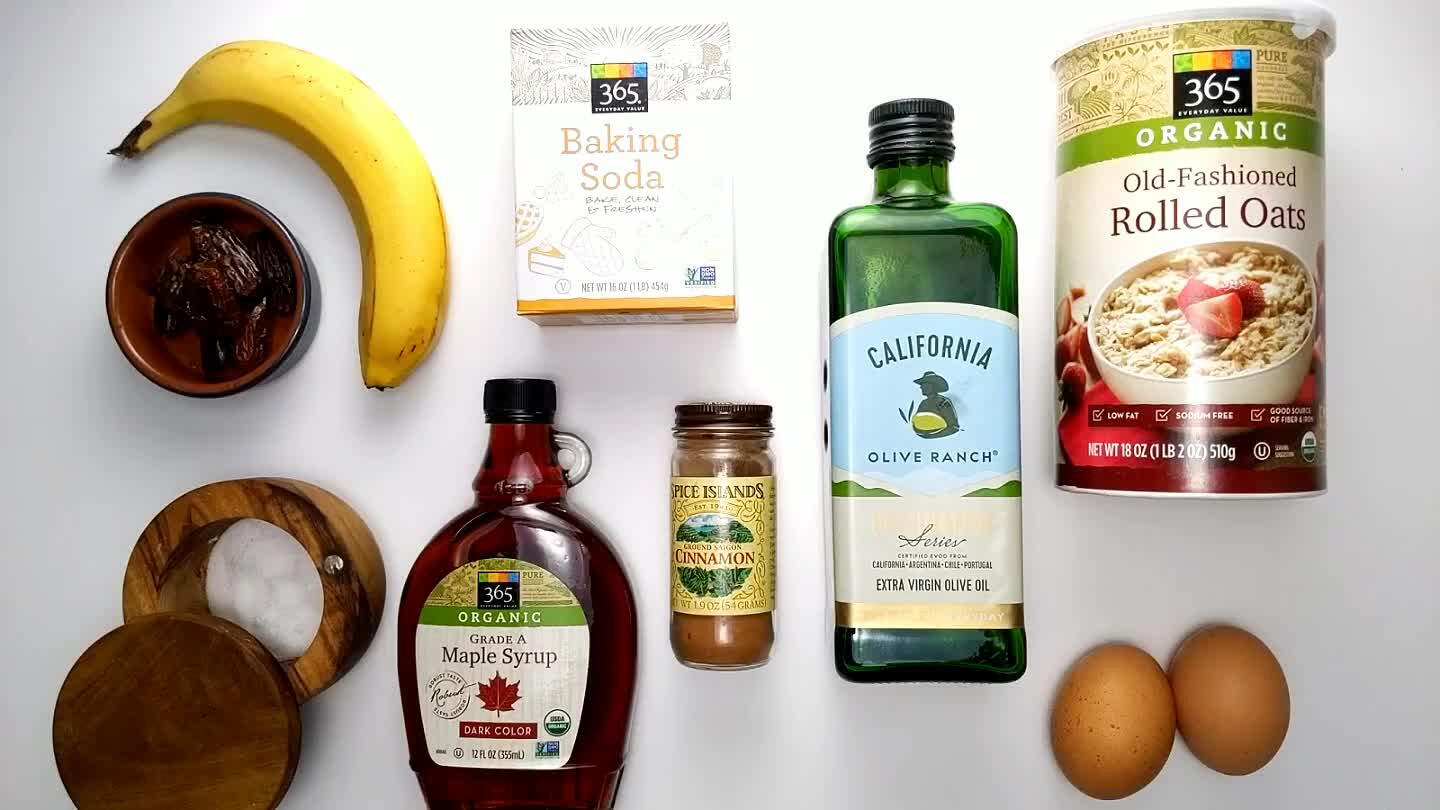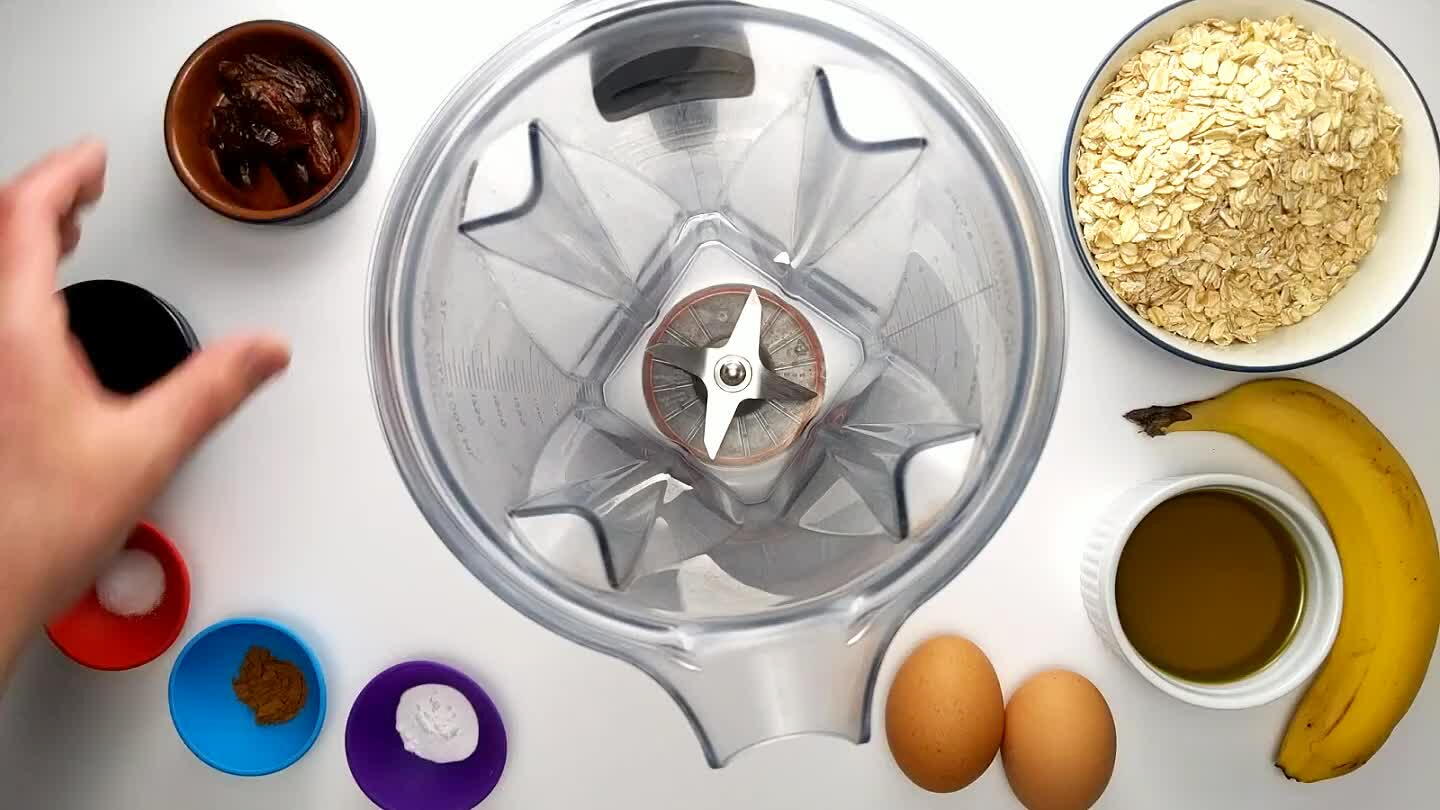 Combine all of the ingredients in a blender. I like to add the dates first because they're the toughest to chop.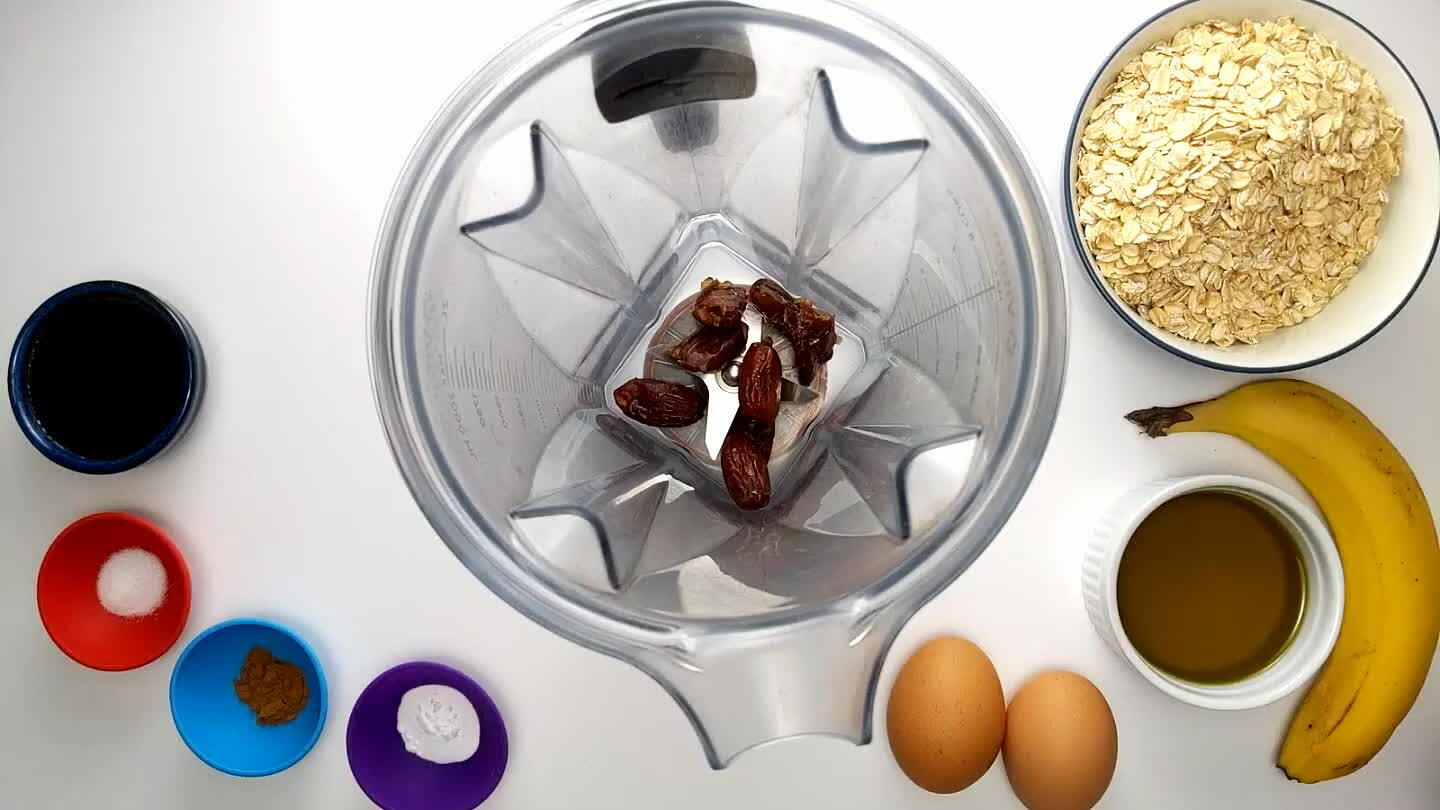 Then add the rolled oats. Also a little difficult to chop, so it's helpful if they're near the bottom when you turn on the blender.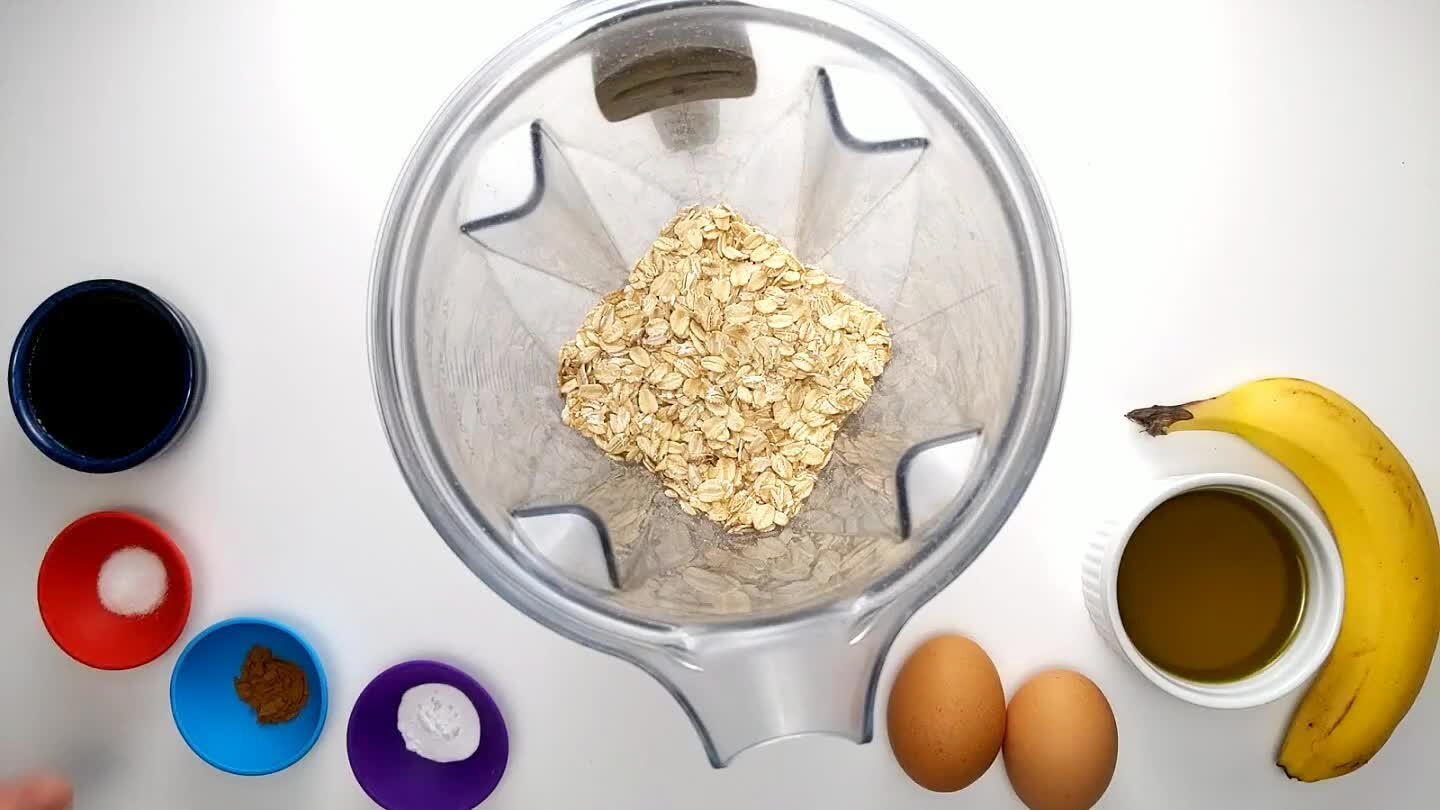 Then the maple syrup.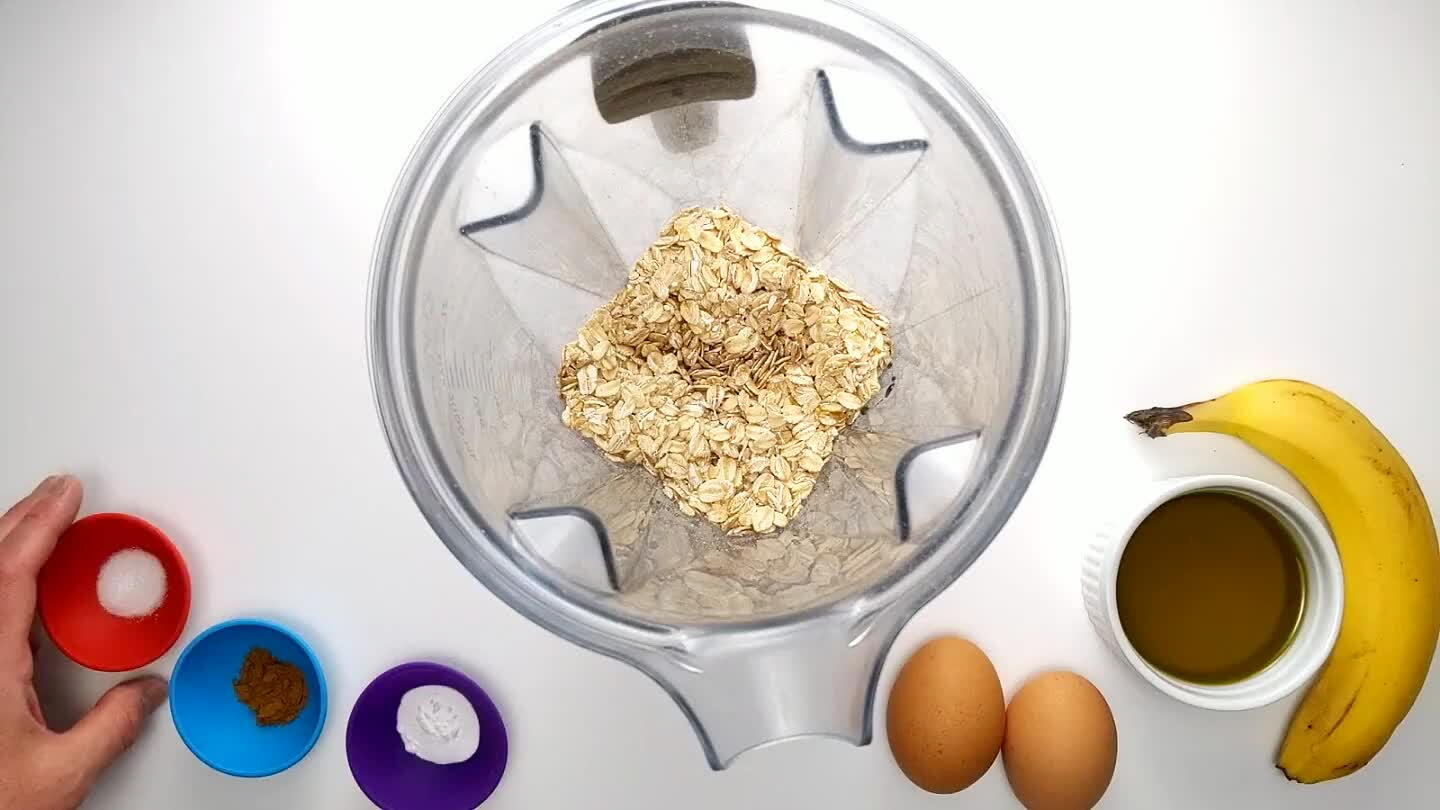 A little salt.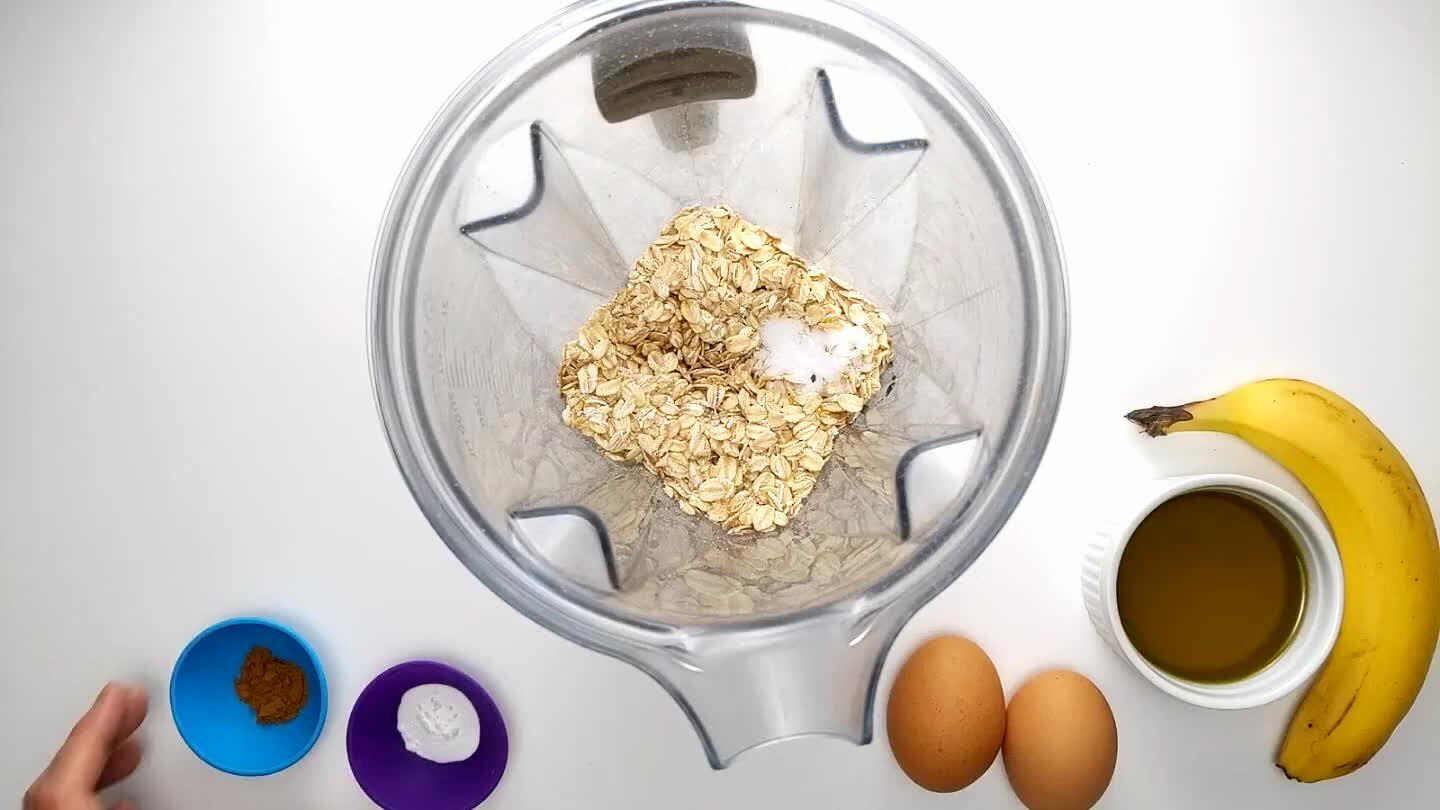 A little cinnamon. Feel free to add some ground nutmeg, allspice or clove if you're looking to punch it up a bit.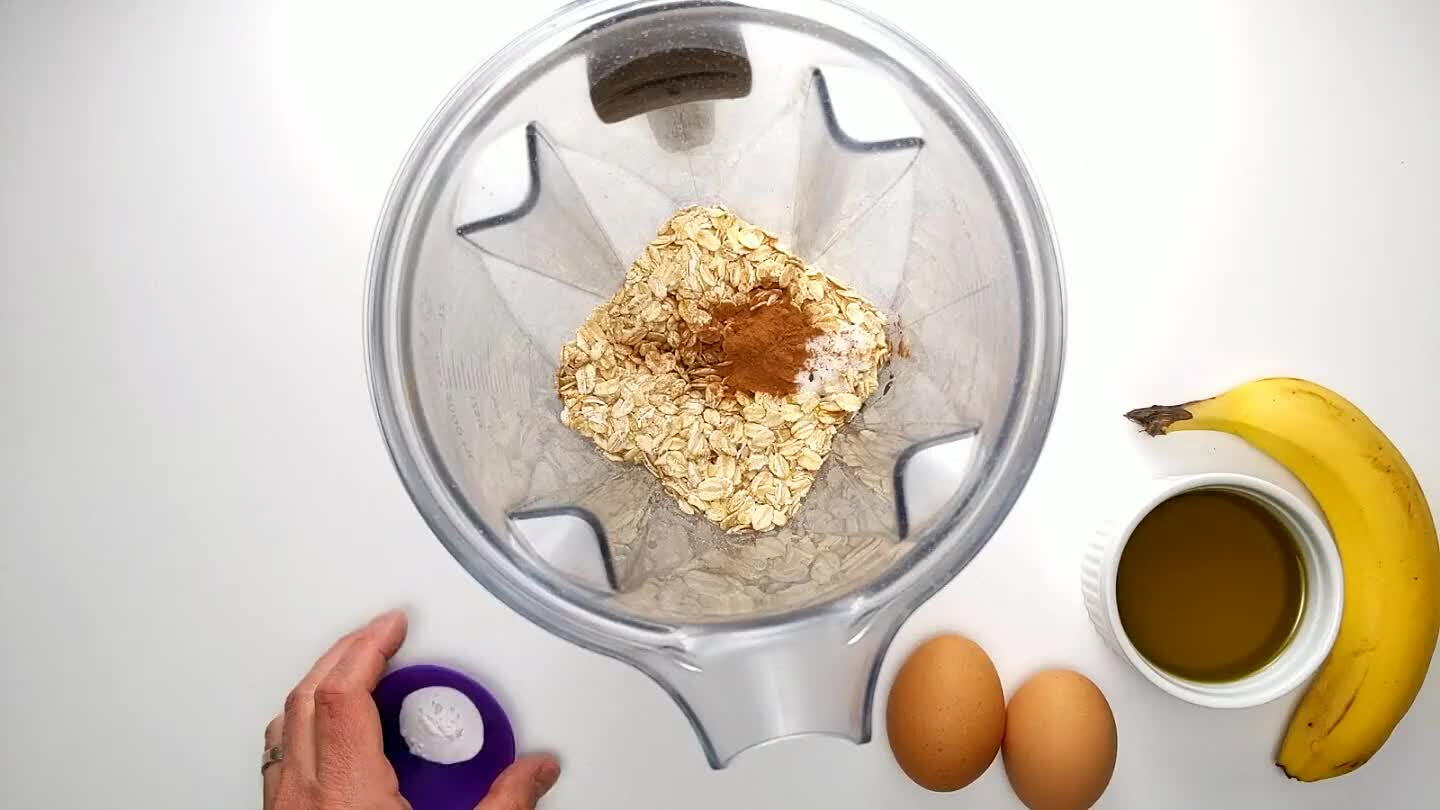 Baking soda for leavening.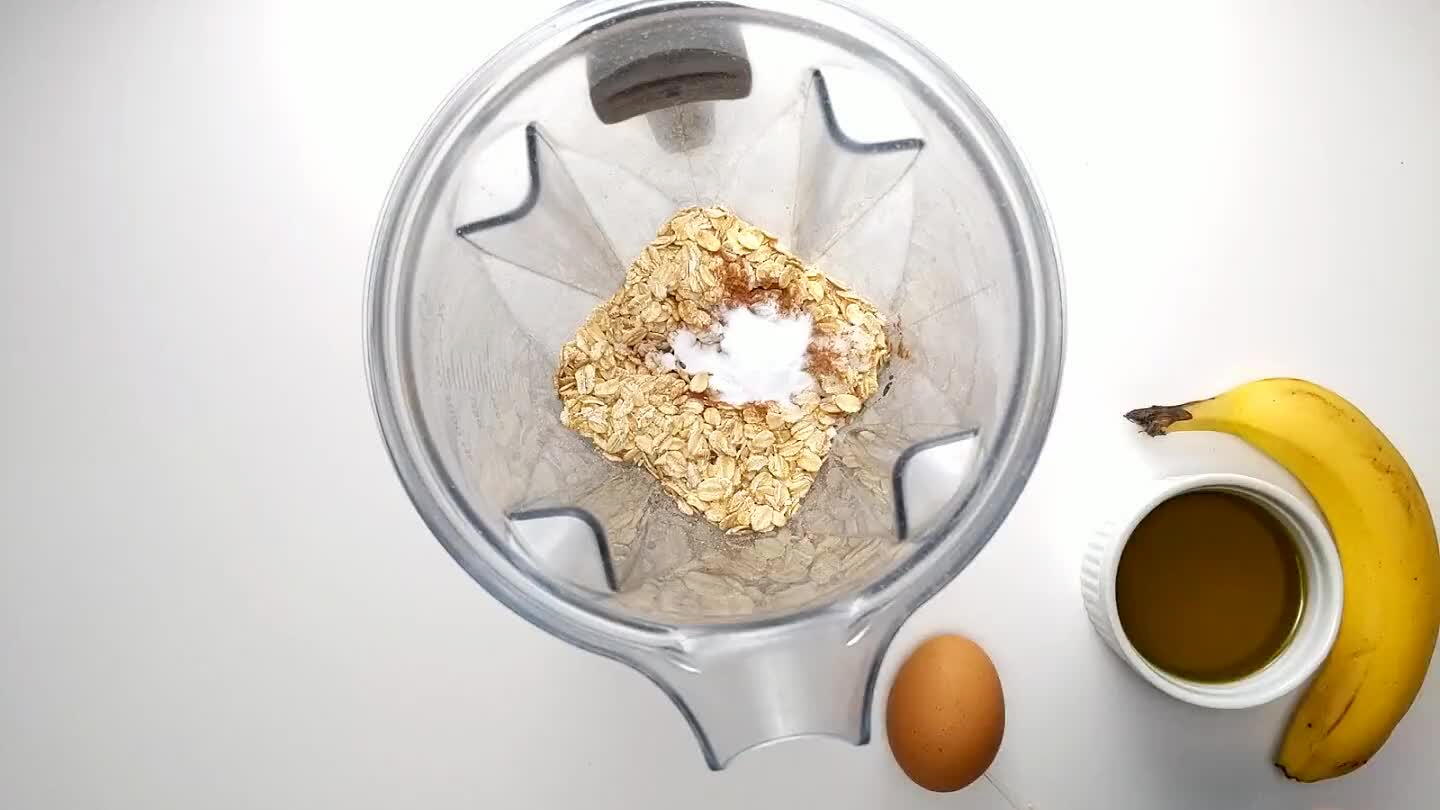 Crack in the eggs. Careful not to lose any shell.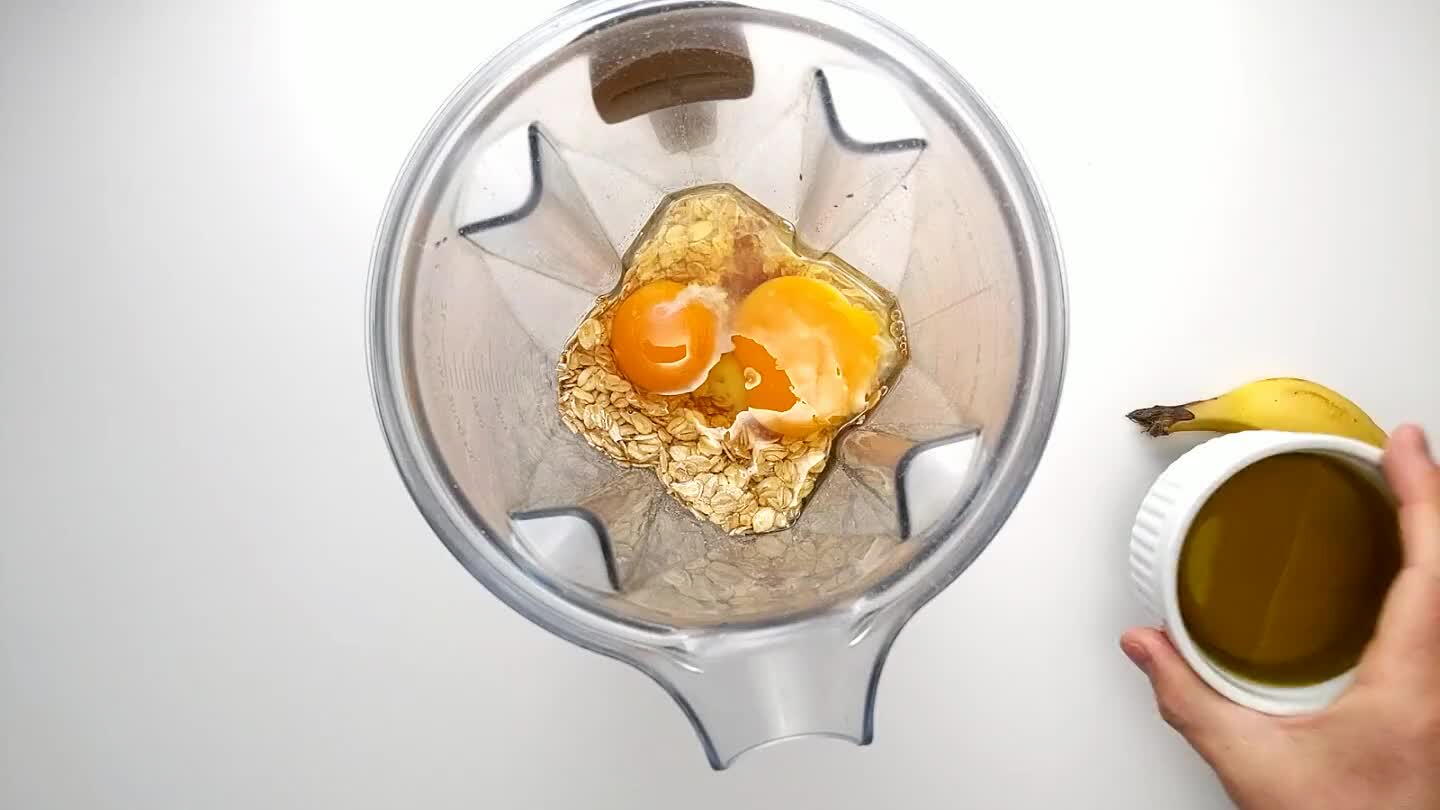 Add the olive oil.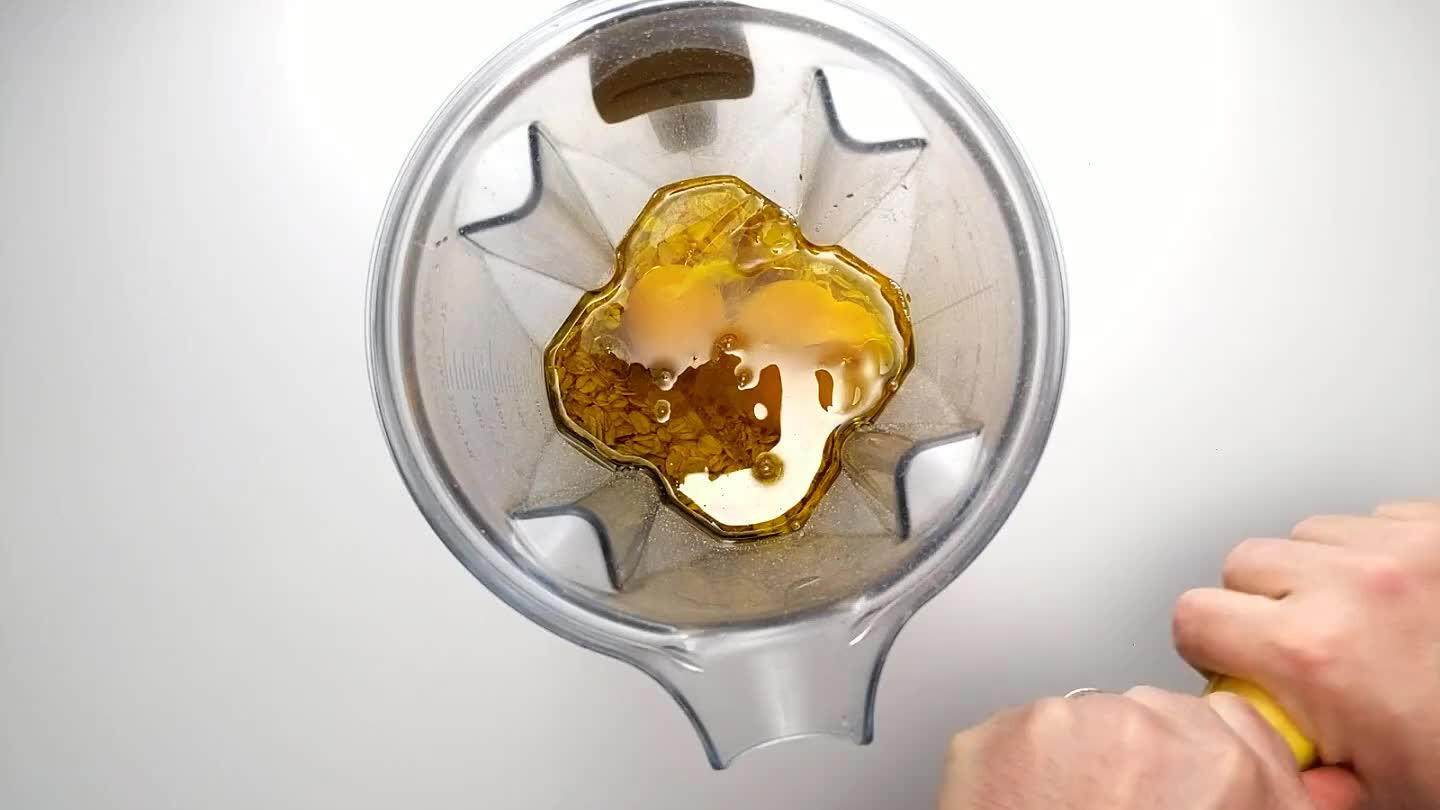 Peel the banana and toss it in whole.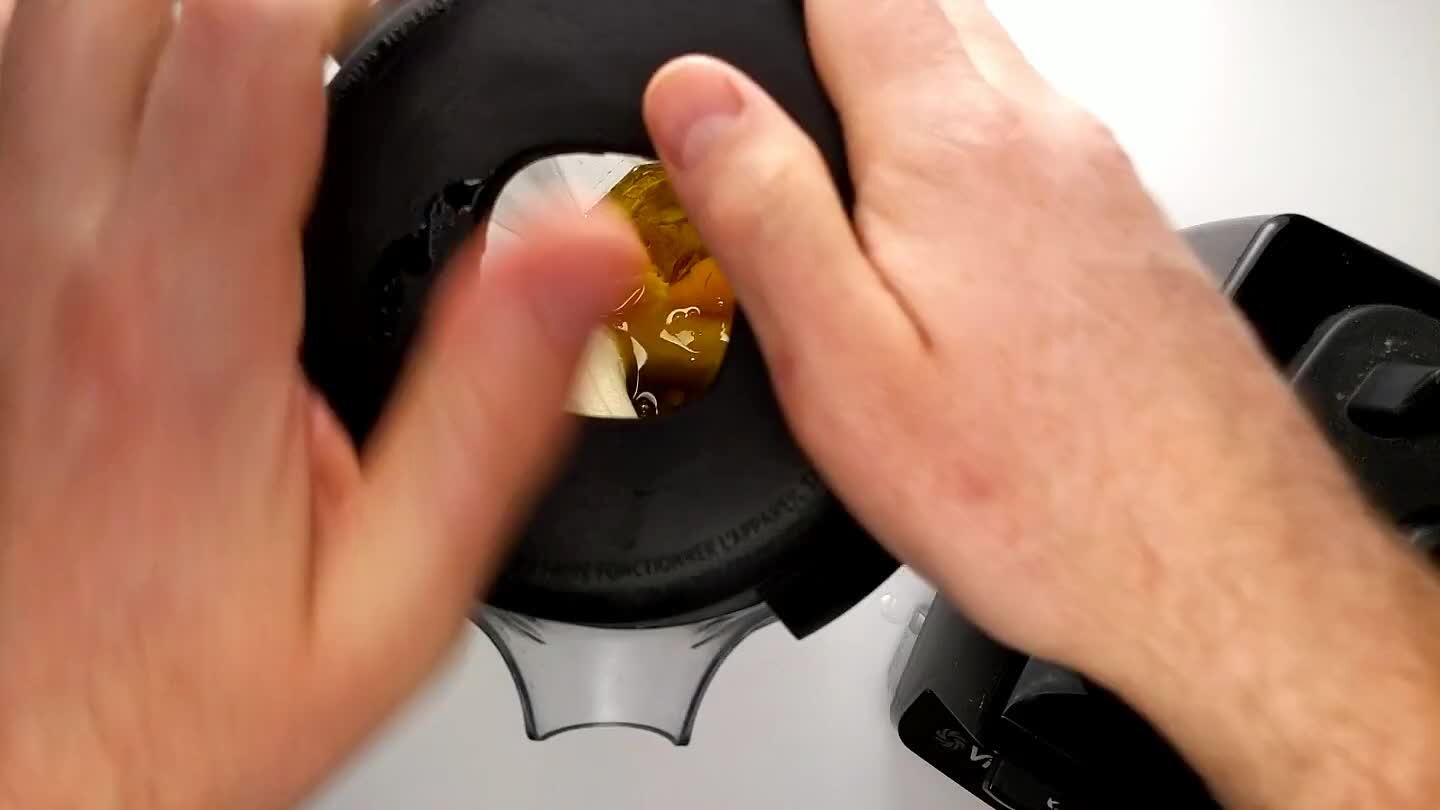 Crank up the blender and blend to a chunky puree. You're aiming for something like a pancake batter. In fact, you can cook this batter as you would cook pancakes and it's equally delicious.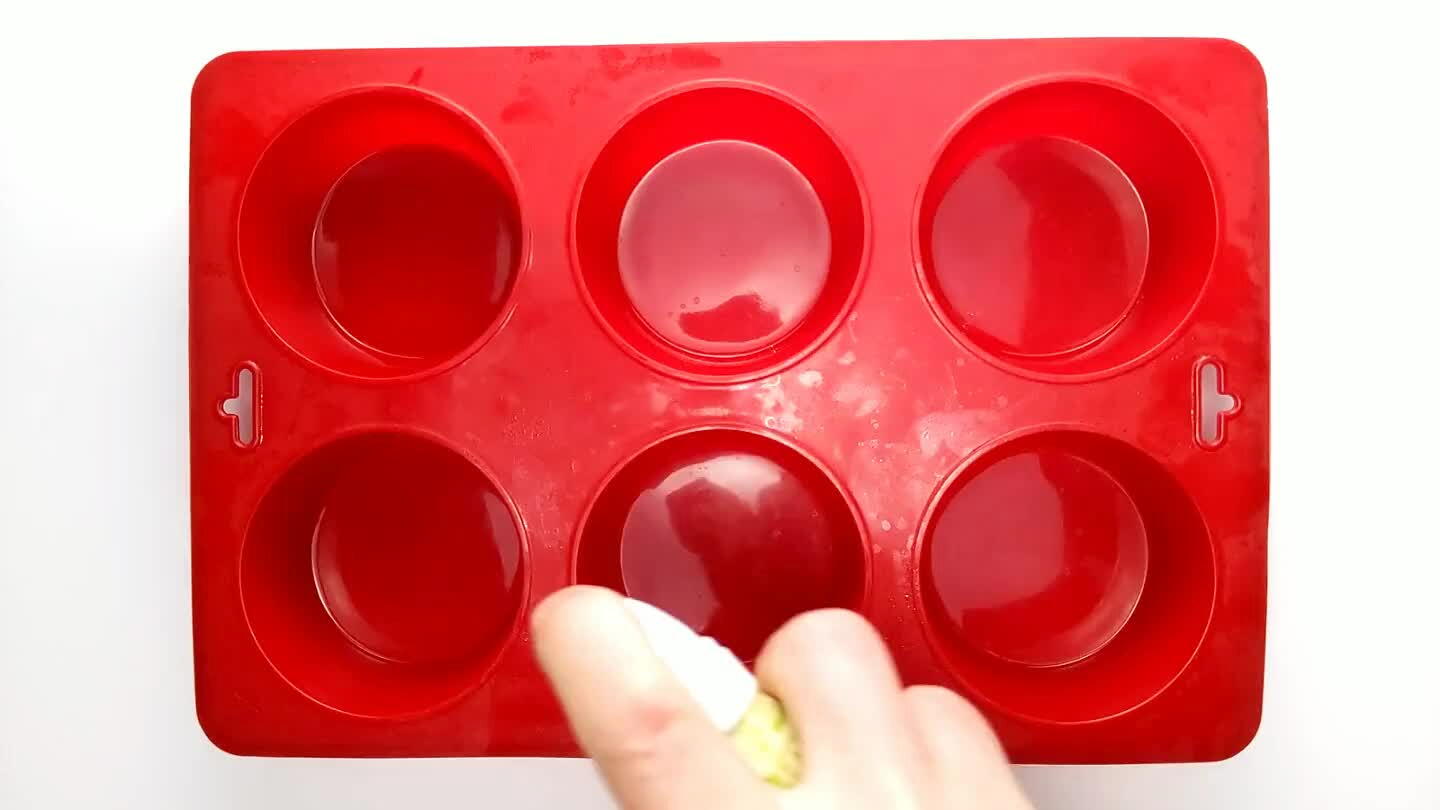 A little cooking spray will help keep the muffins from sticking to the pan.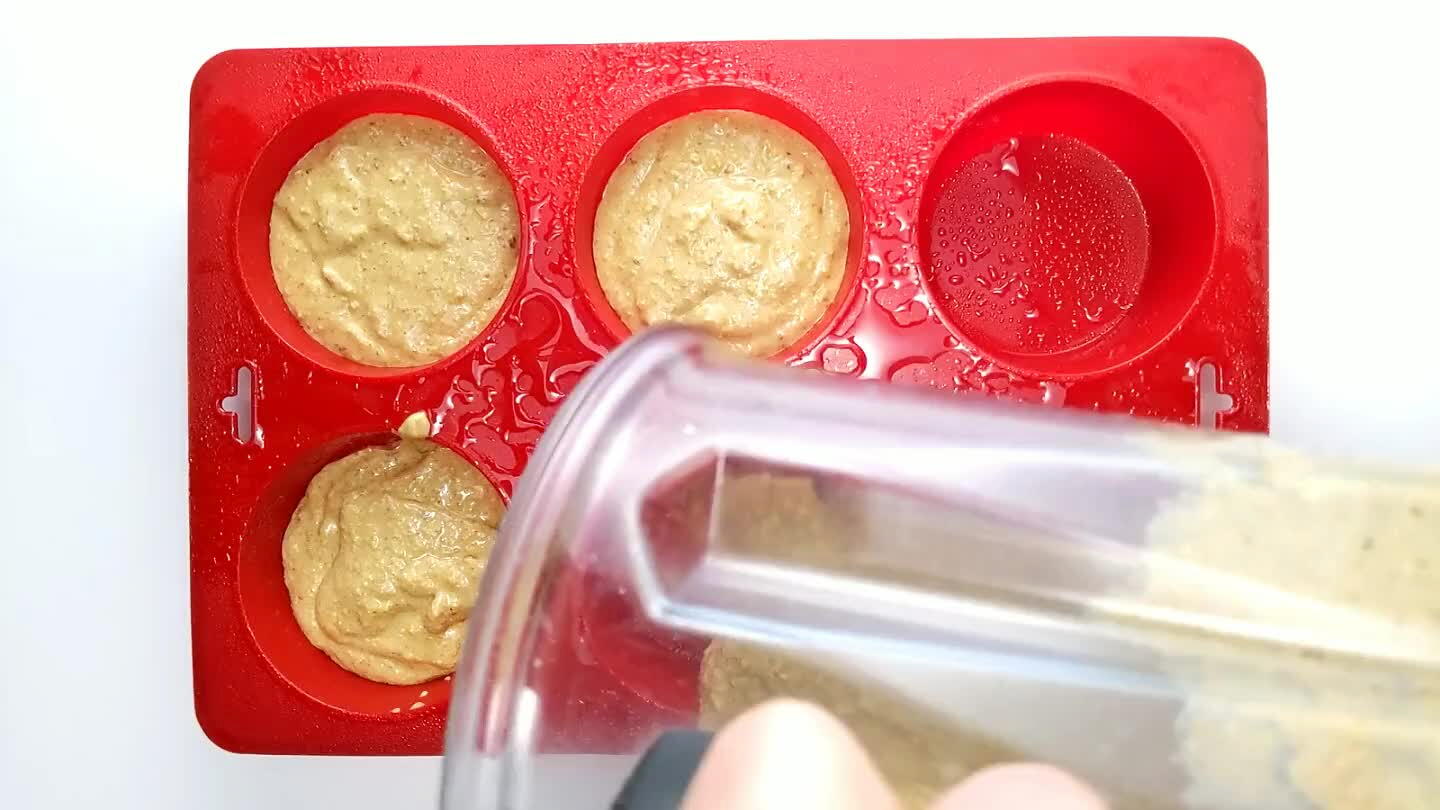 Divide the batter across muffin molds. This recipe makes the perfect amount for most muffin pans. You can fill to about 3/4 full.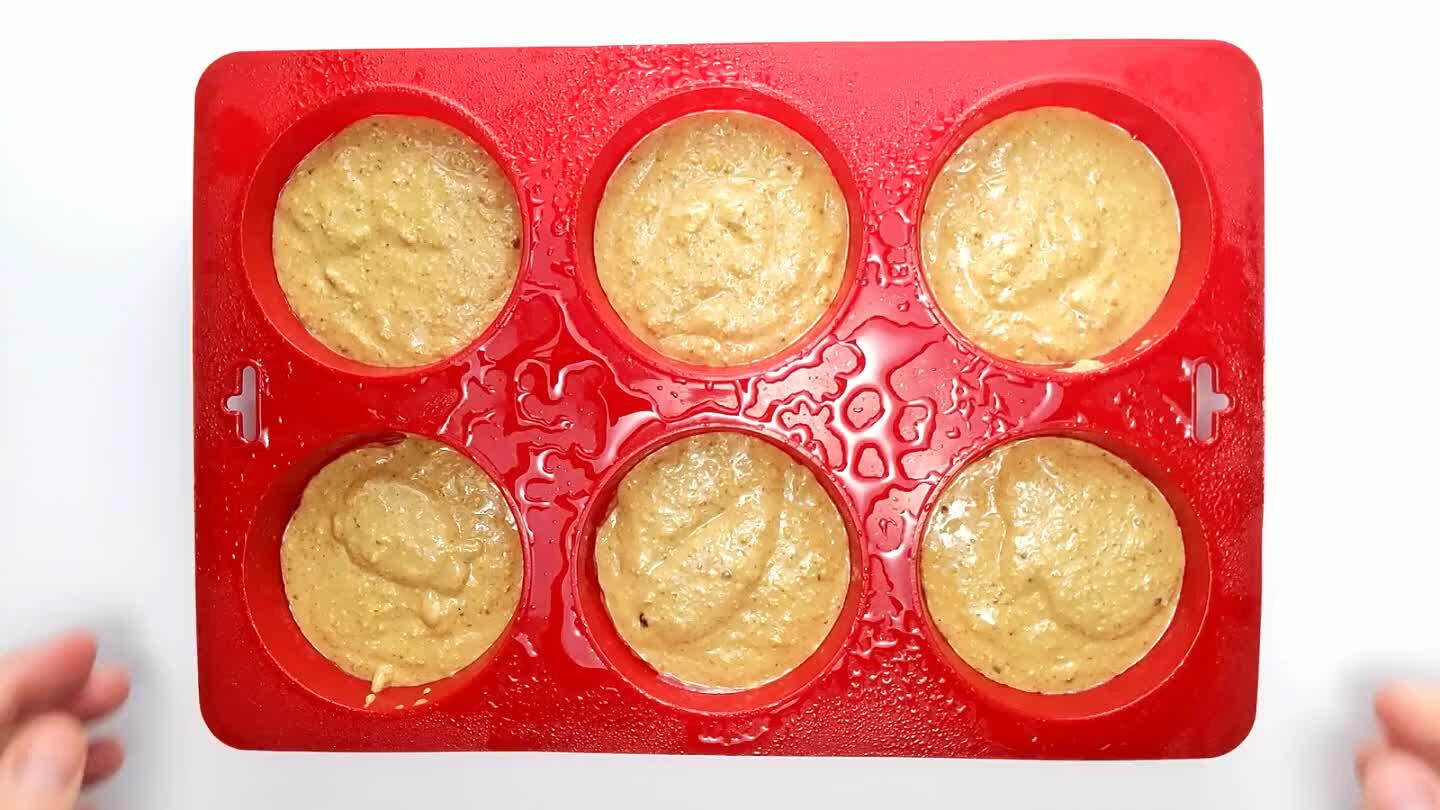 As with any muffin recipe, they are done when a knife or toothpick can be inserted at center and withdrawn clean. If you use a 12-hole muffin pan, your muffins will cook faster. Check them at 10 minutes. I used a 6-hole pan and baking took about 20 minutes.