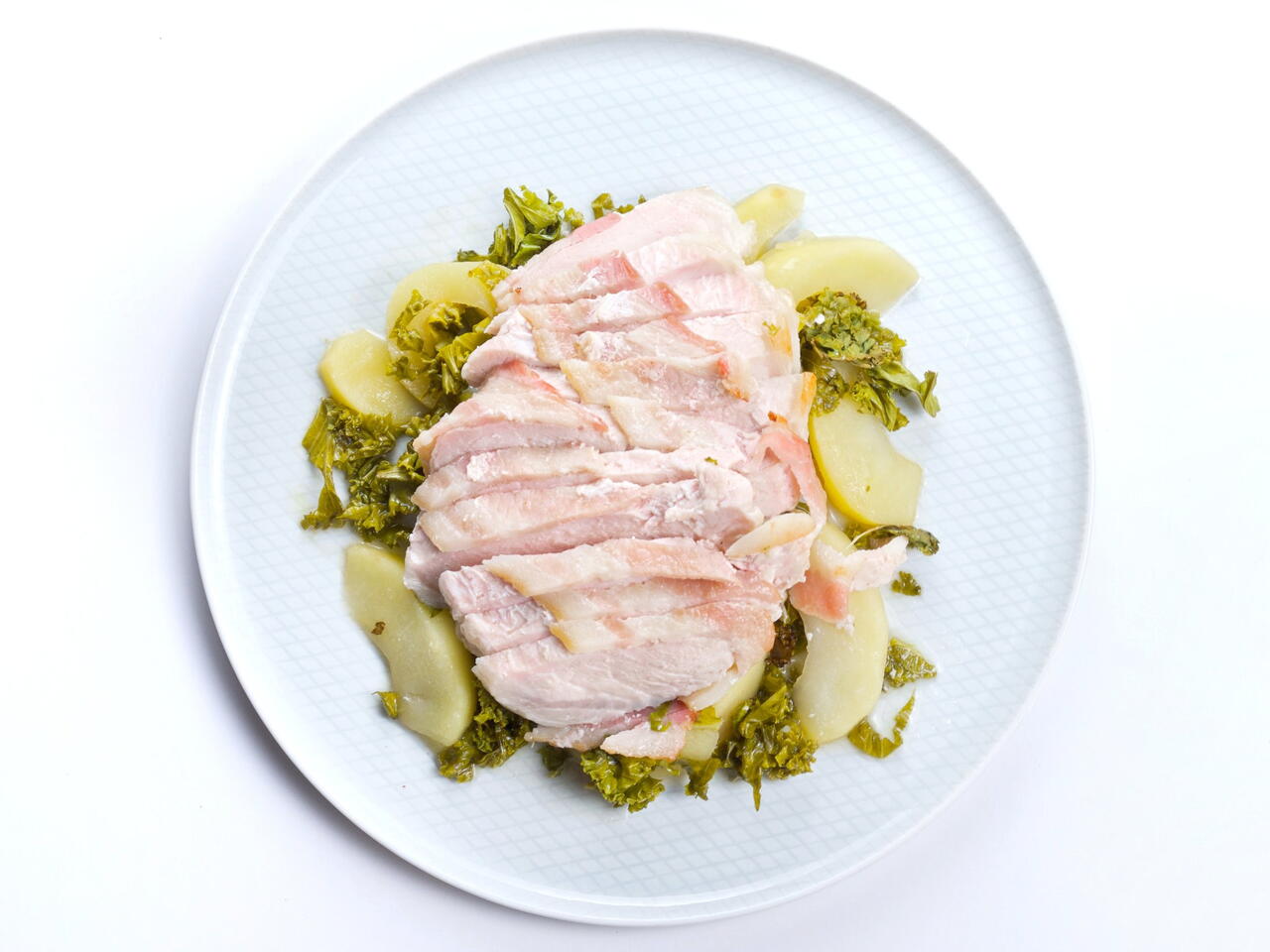 Recipe video made by Ryan
Published on 09/27/2019, viewed by 3135 , 1 Comments
2 portions
30m
This recipe includes ingredients for 2 parchment packets, each serving about 2 diners.
What you will need
2 Apples
1 bunch of Curly Kale
1 Tbsp Apple Cider Vinegar
2 Tbsp Honey
1 lb Pork Chop
4 oz. Bacon
(Nutritional facts 120 calories, 6.73 g fat, 6.99 g carbohydrates, 9.18 g protein, 19 mg cholesterol, 290 mg sodium)
How to cook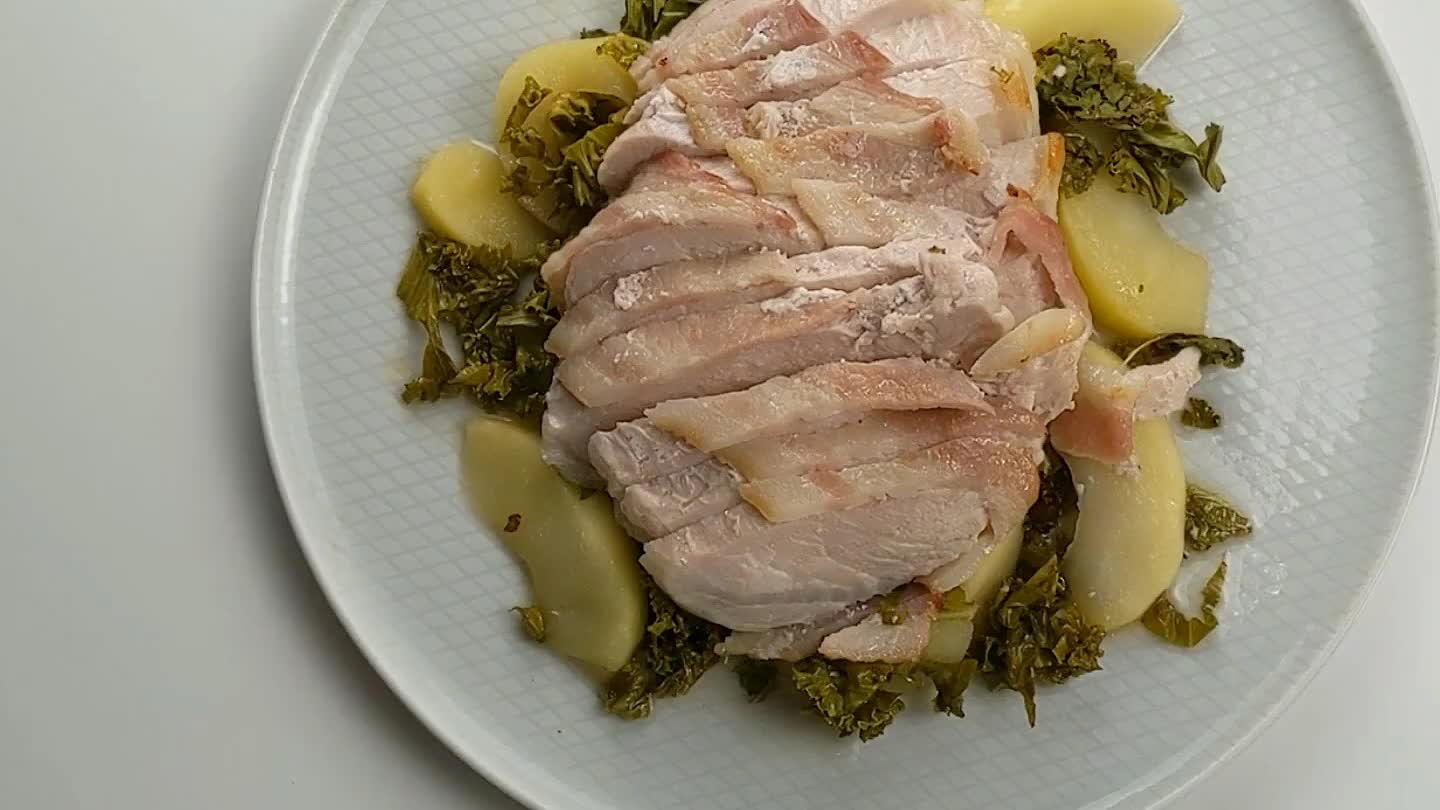 Assemble ingredients
Preheat oven to 350°F
Preheat oven to 350°F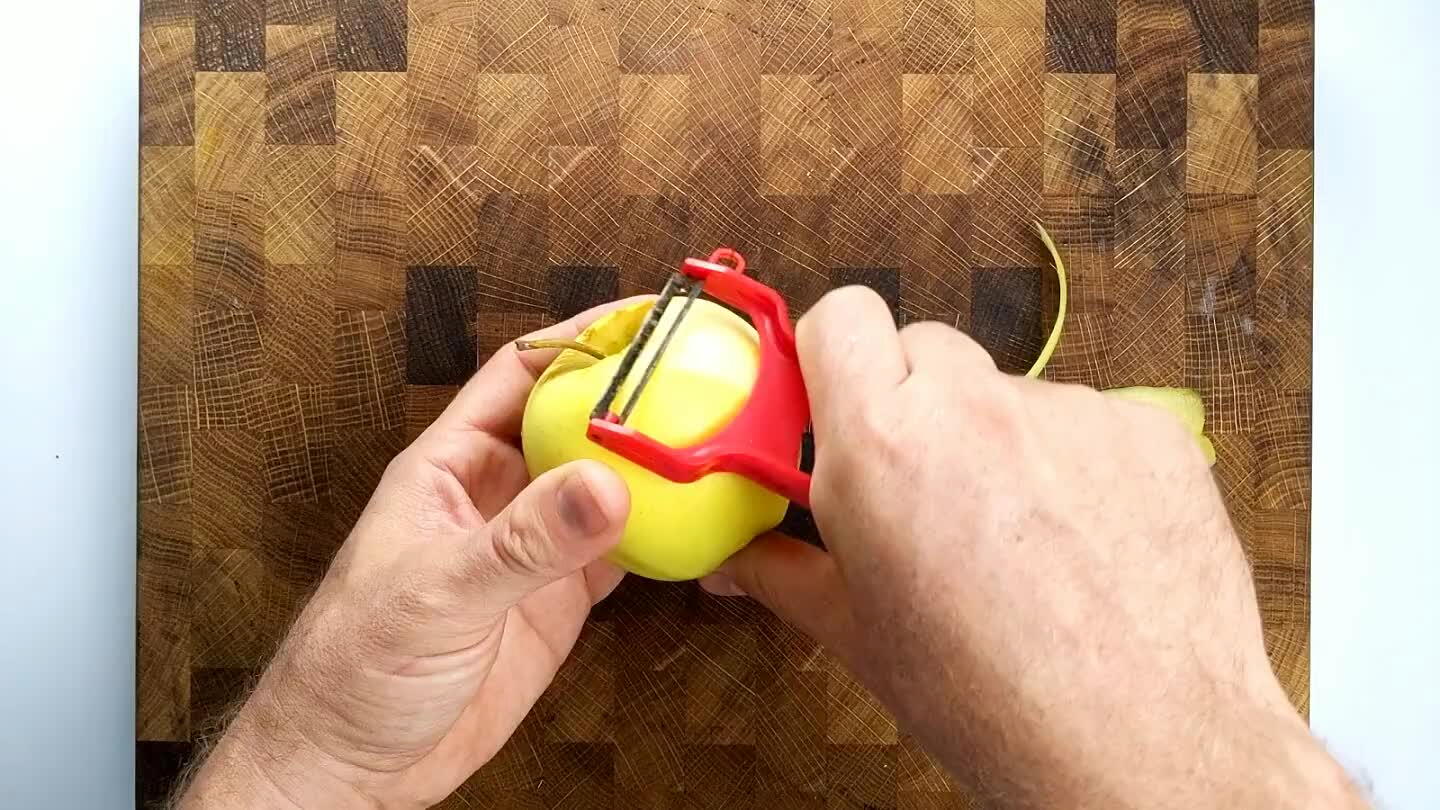 Peel apple and remove core. Slice into wedges.
Remove kale stems by pinching the stem between your fingers with one hand and dragging it through with the other. Roll up the leaves together and slice.
With the apples and kale sliced, you can start building your packets.
Place the apple cider vinegar in a mixing bowl.
Stir in the honey.
Just quickly coat the pork chops in the honey vinegar mixture and set them aside.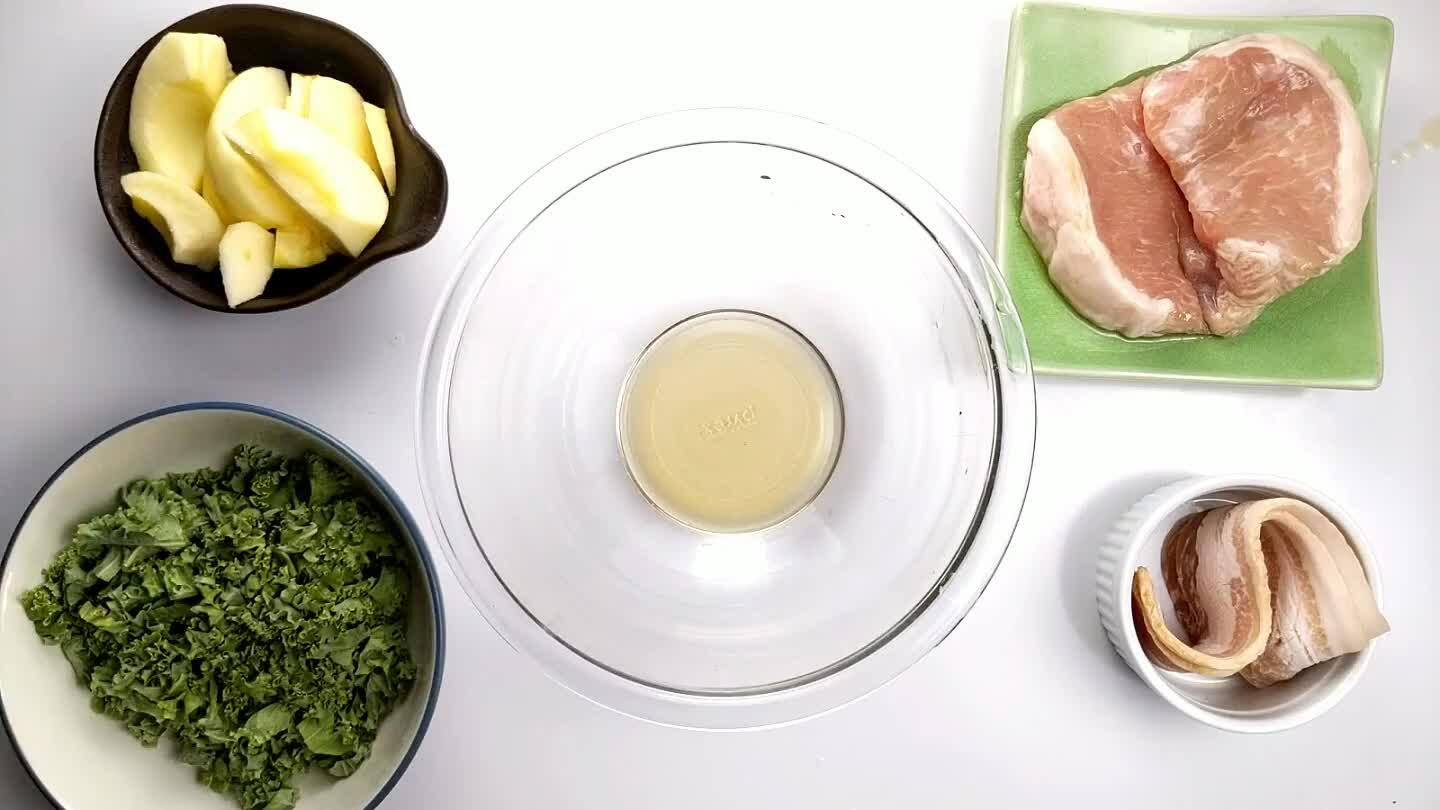 Toss the apples with the remaining vinegar and honey.
Lay out a square of parchment paper.
Arrange the chopped kale in the center of the parchment.
Place the apples over the kale.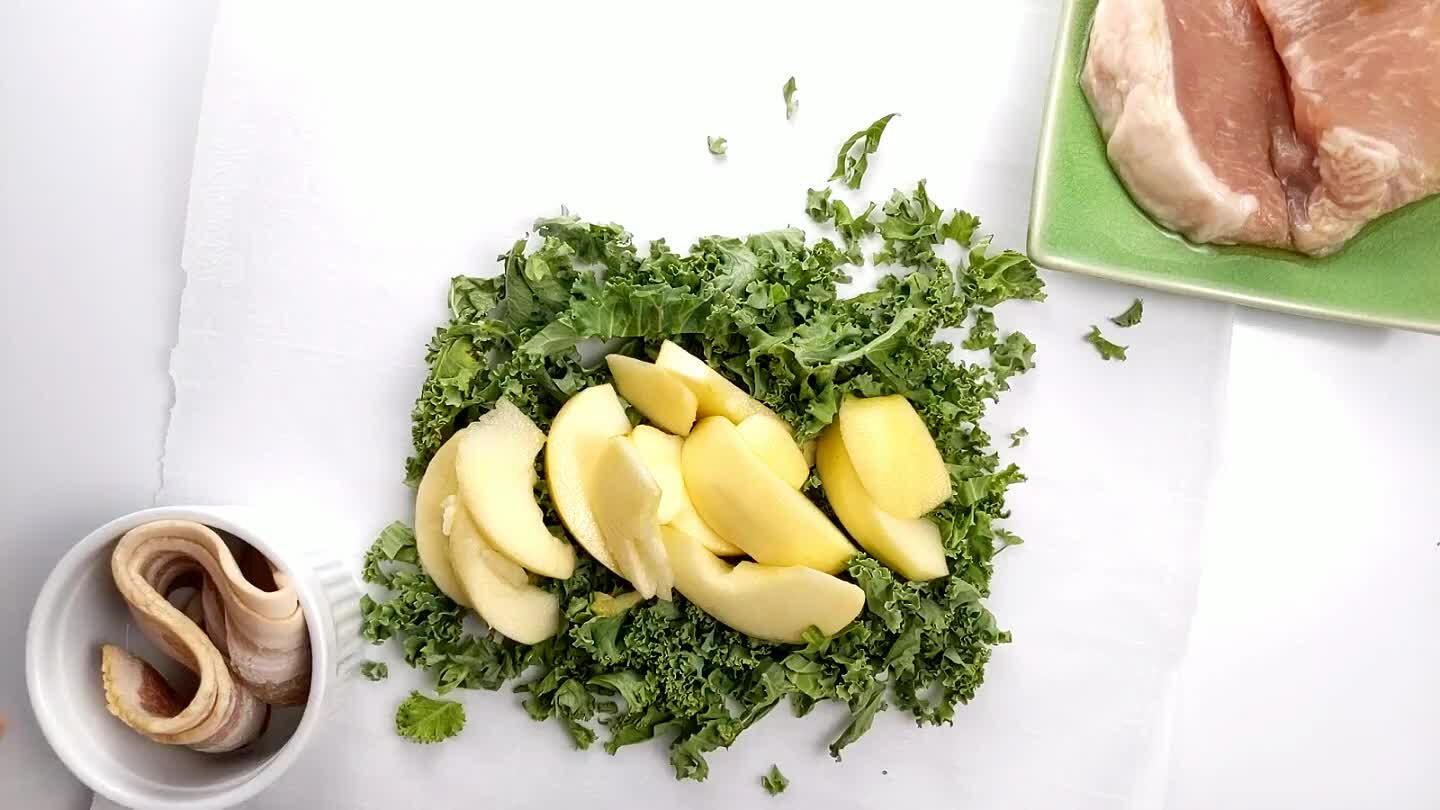 Lay the strips of bacon out parallel to each other.
Wrap the pork chop in the bacon and place it over the apples.
Match 2 opposite corners of the parchment to fold shut. At one of the opposite corners, begin rolling the open side inwards towards the filling. Continue folding along the opened edge, working around the packet until the packet is fully sealed.
Transfer to a baking sheet and bake for 15 minutes or until pork chop is done. Check doneness with a meat thermometer. You can pierce through the parchment into the center of thickest pork chop. Ensure that the internal temperature is above 145°F as per FDA recommendation.
Comments