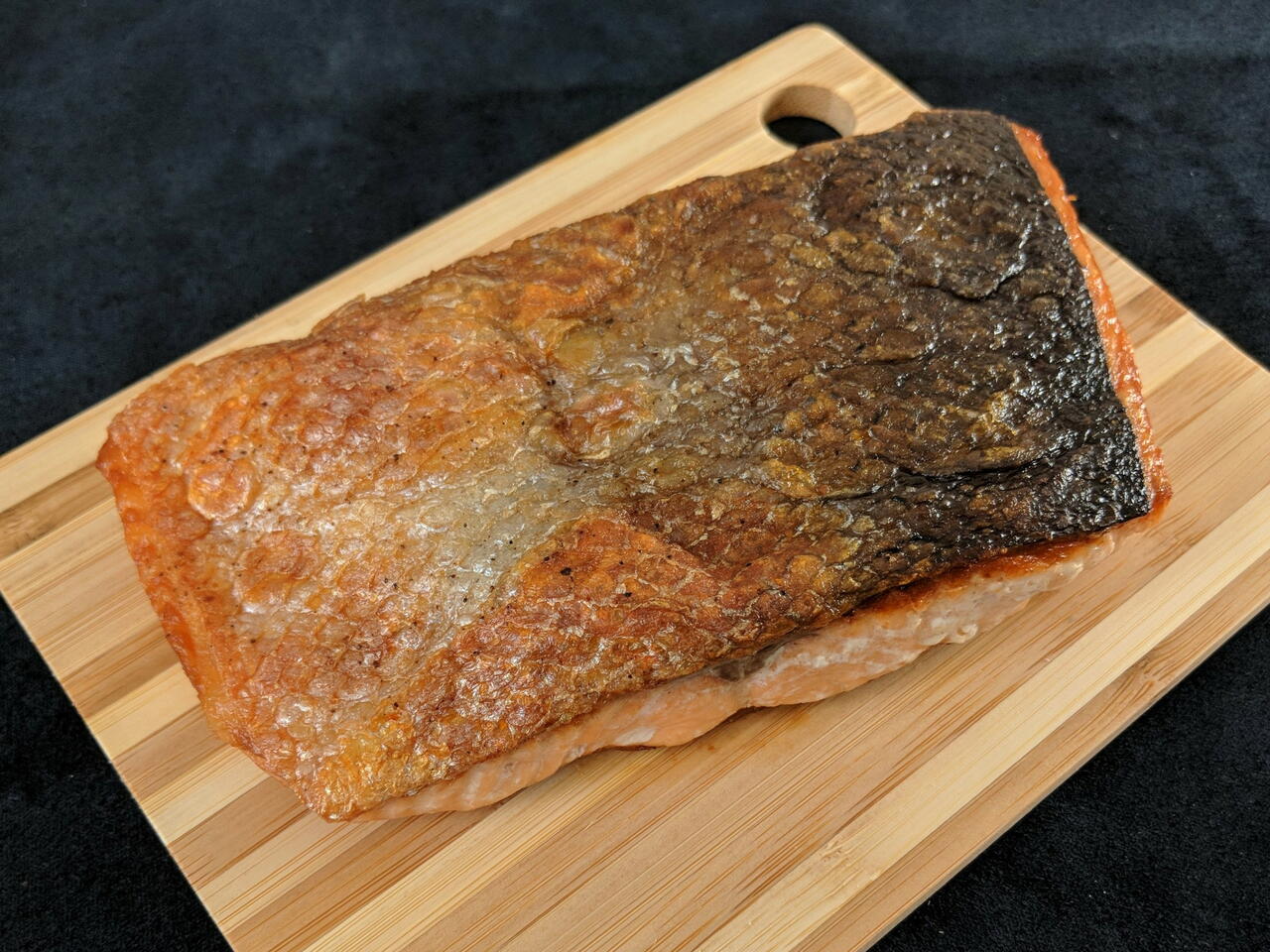 Recipe video made by Ryan
Published on 04/26/2018, viewed by 14600 , 0 Comments
2 portions
30m
Crispy salmon skin is delicious, but it takes a lot of patience. Learn how to cook that skin to crispy perfection.
What you will need
1 salmon filet
2 tbsp (30 ml) olive oil
Salt and pepper as needed
How to cook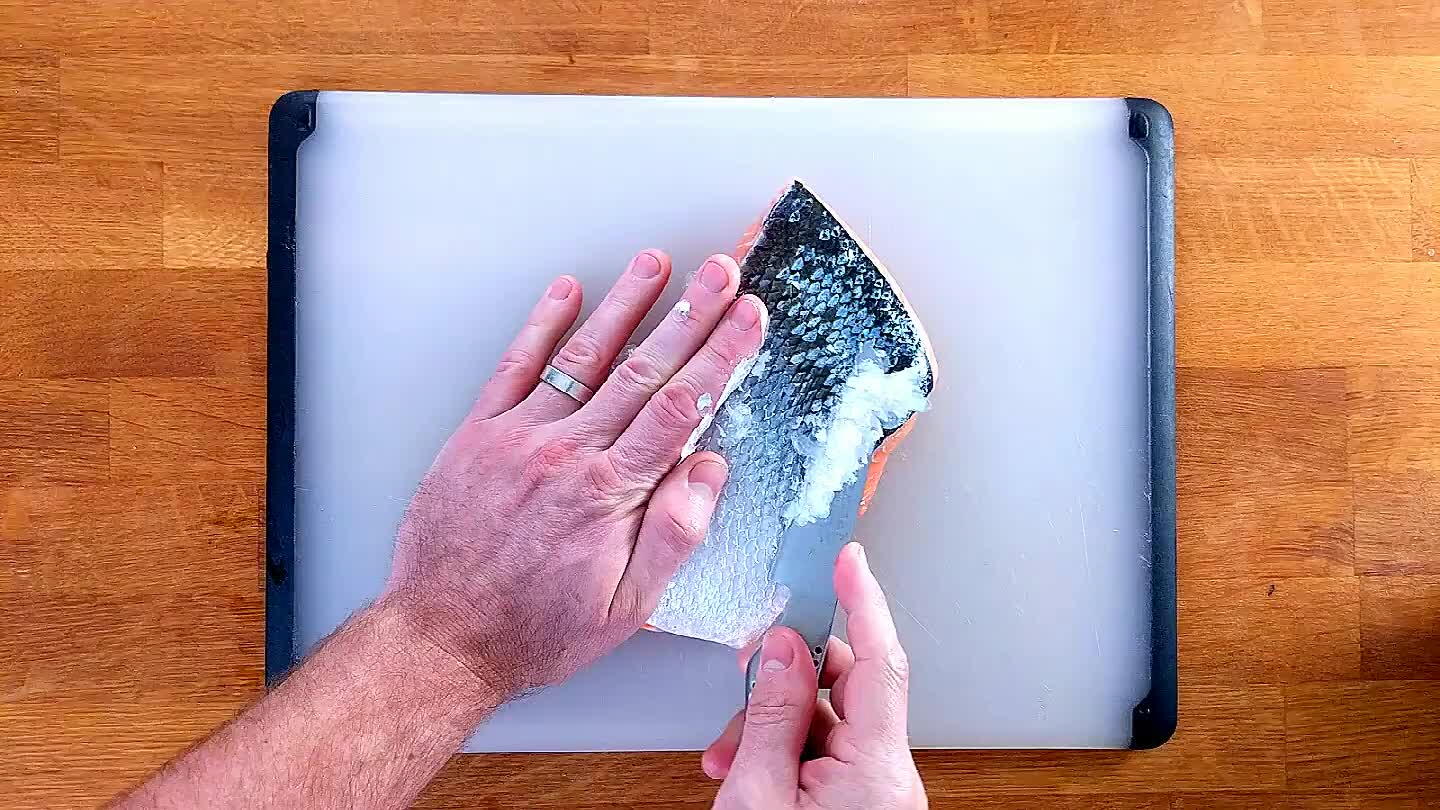 Scrape away the scales. They make tools for scaling fish, but I usually just scrape them away with a paring knife.
Remove any extra bones or loose scales. You can even rince the fillet in salt water if you like. I like to slice off the fatty chunks. They taste good, but might look kinda funny. Up to you if you wanna keep it on.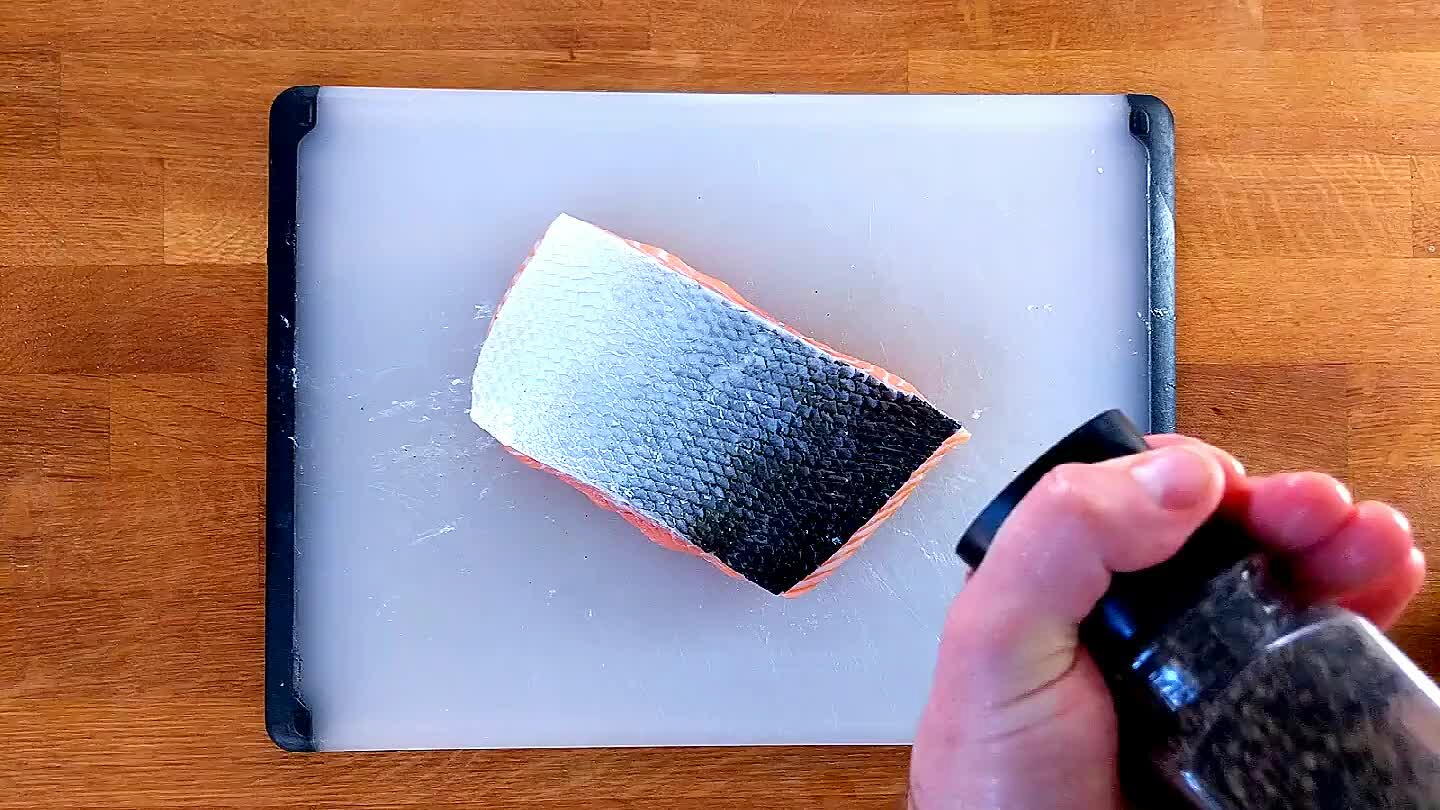 Season both sides of the fillet with salt and pepper.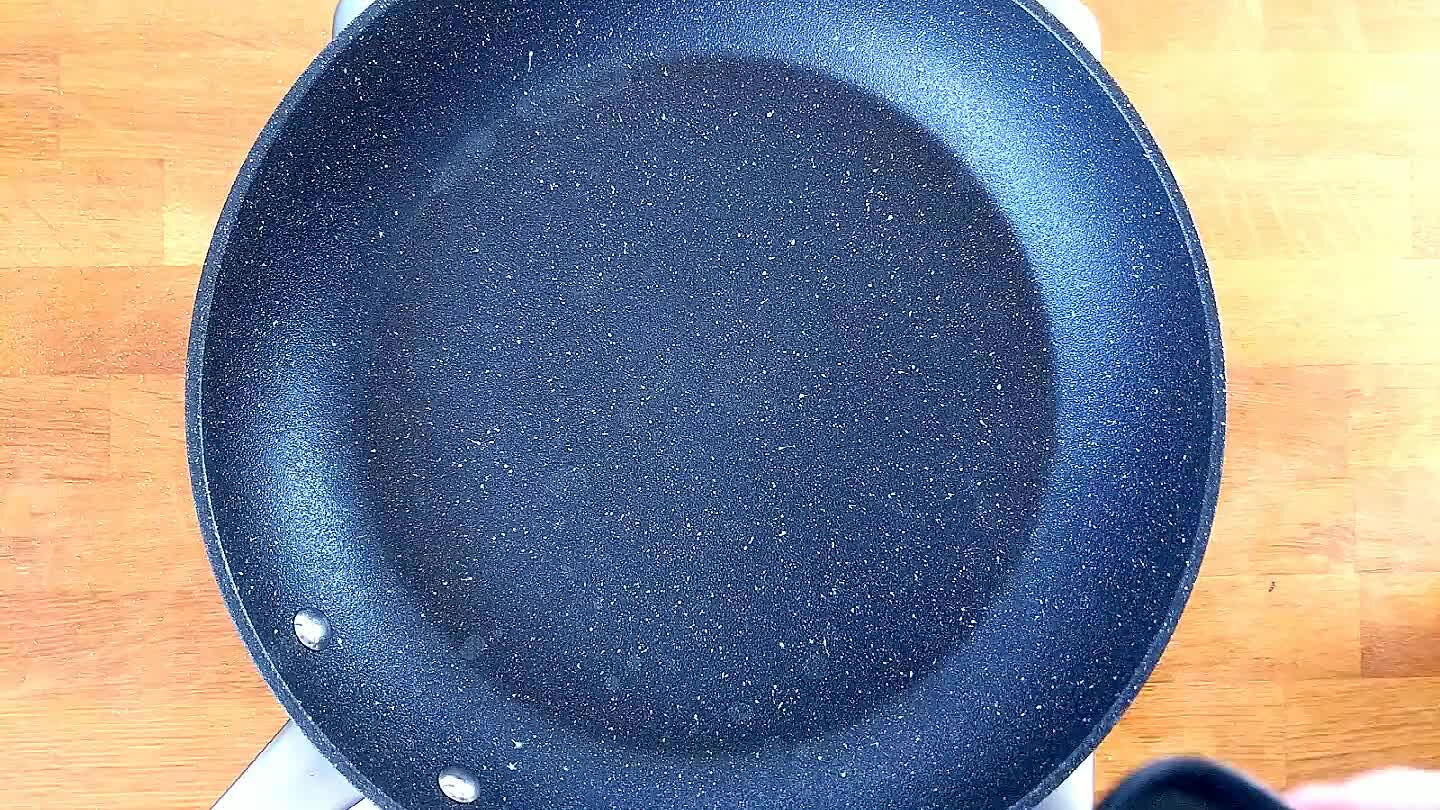 In hot olive oil over medium heat, carefully place the salmon, skin-side down. Press to make sure the skin is in contact with the pan. After a couple of minutes, give it a shake to release from the pan. Let it fry for about 12 minutes.
Be patient. But when the skin is really crispy and golden brown, flip it over.
Similarly, let the salmon fry for about 10 minutes, until it has a nice, golden brown crust.
If you've patiently browned both sides of the fillet, chances are that it is done cooking. Set it aside to rest for a few.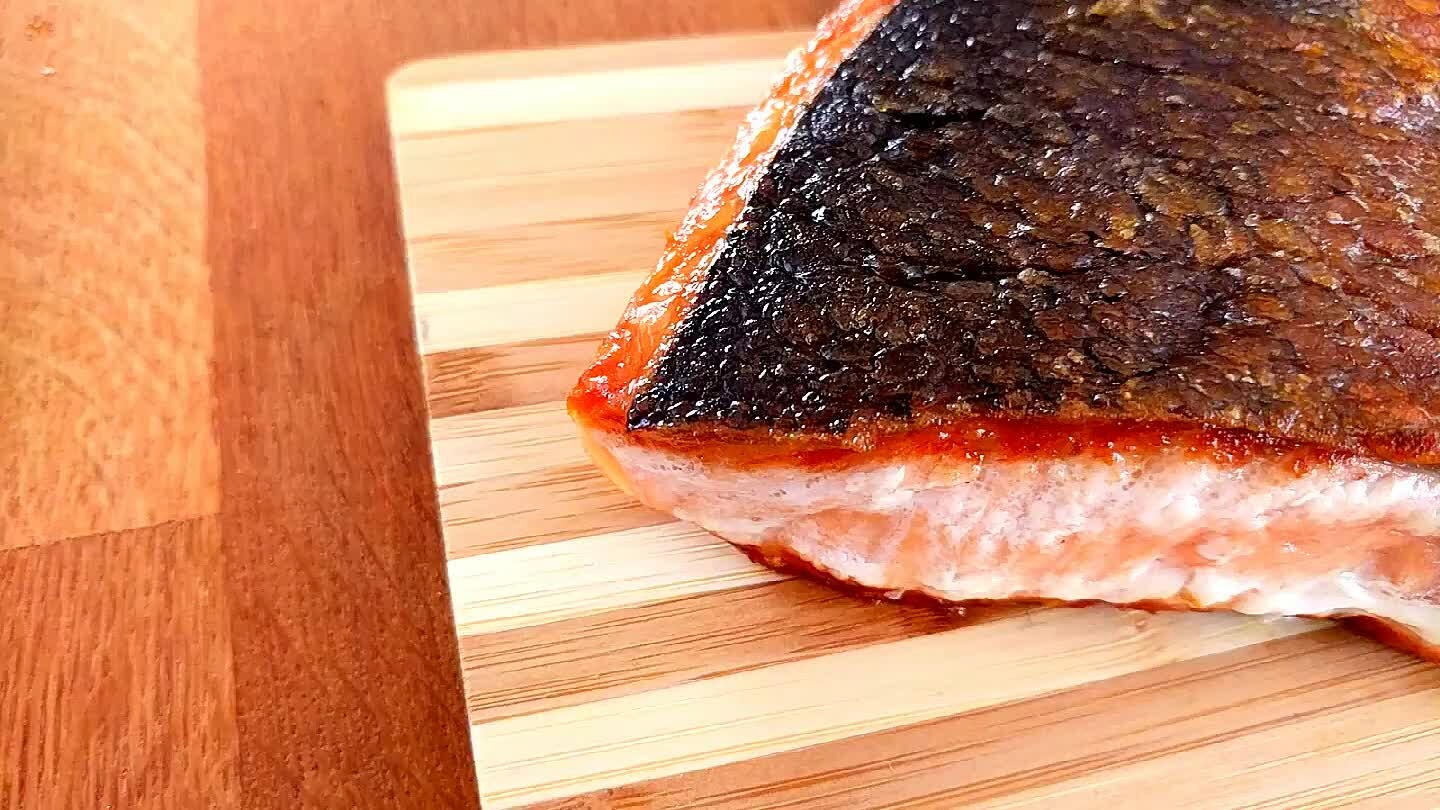 You can see through the side of the fillet in the photo, that this piece is nicely cooked, with a little pink in the middle. As it sits for a few minutes, it will continue to cook through.
Comments