Roasted Cauliflower with Black Bean and Corn Salsa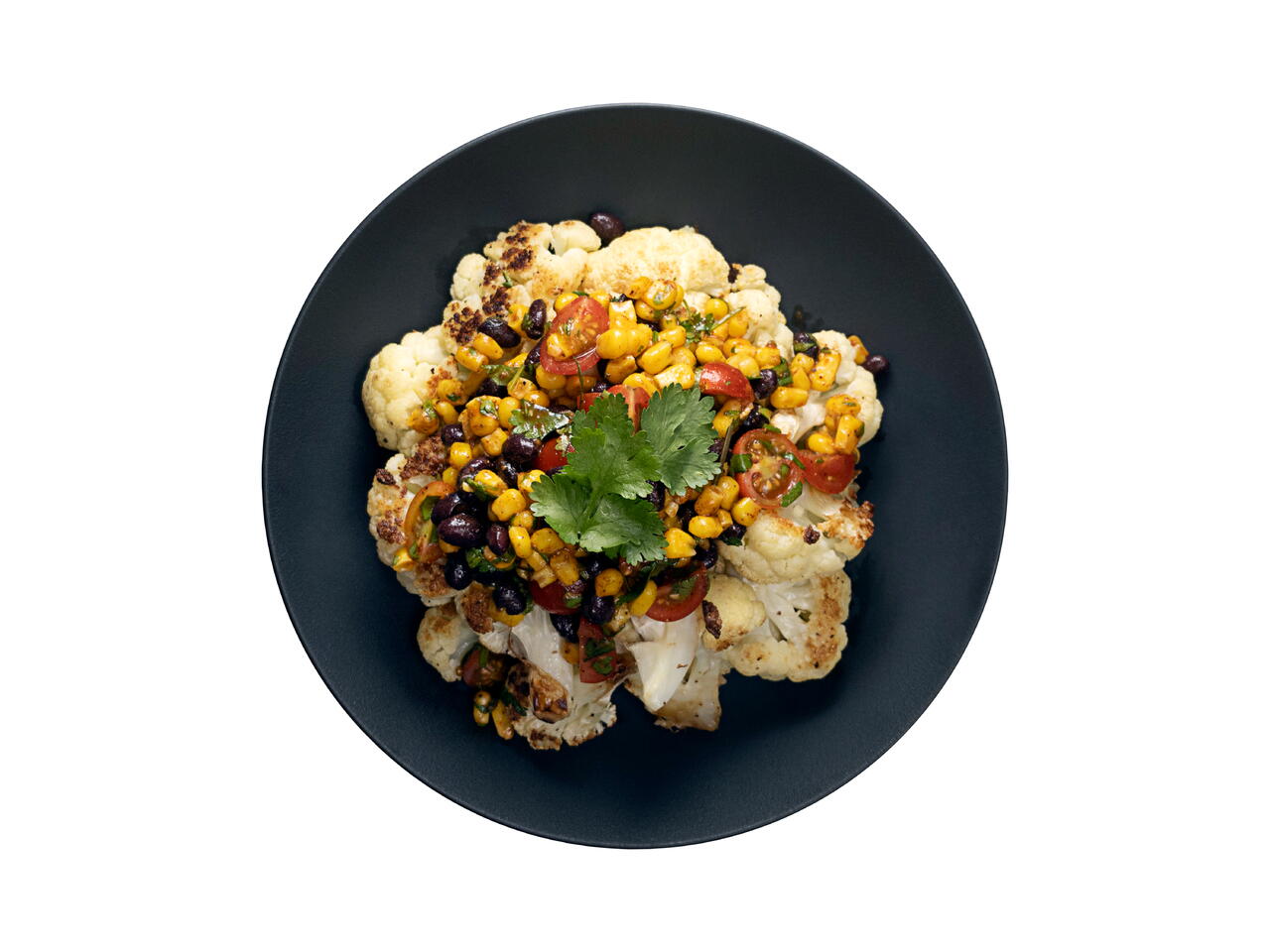 4 portions
25m
This is a fresh and unique way to eat roasted cauliflower, perfect for summer. Feel free to use fresh corn on the cob if it is in season, but frozen works great also.
What you will need
Roasted Cauliflower
2 heads Cauliflower
3 Tbsp Olive Oil
1/2 tsp Salt
1/4 tsp ground Black Pepper
Corn Salsa
1/2 bunch Cilantro
8 oz Cherry Tomatoes
2 Limes
2 cups Frozen Corn Kernels
15 oz can Black Beans
2 Tbsp Taco Seasoning packet
pinch salt
(Nutritional facts 59 calories, 2.22 g fat, 8.85 g carbohydrates, 2.34 g protein, undefined mg cholesterol, 394 mg sodium)
How to cook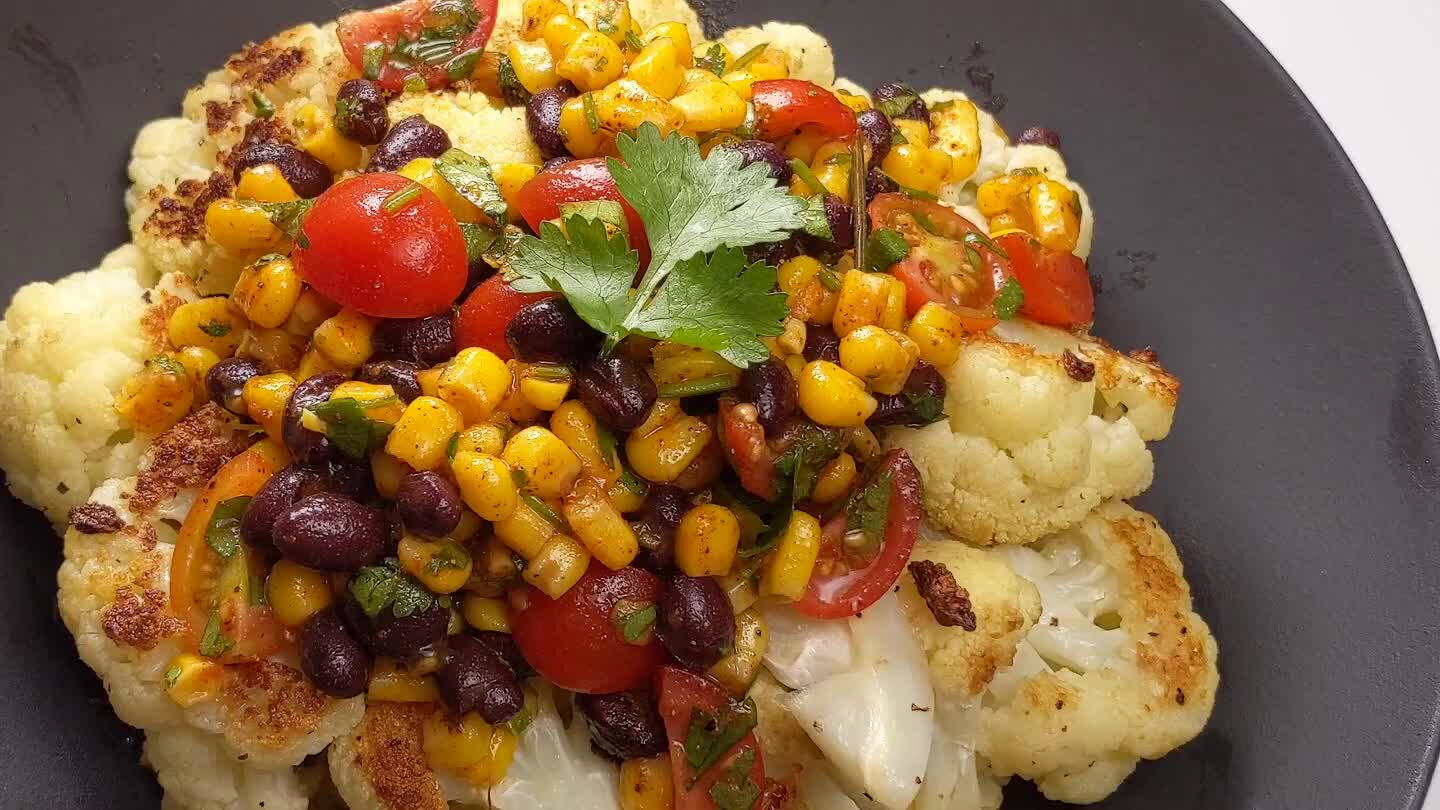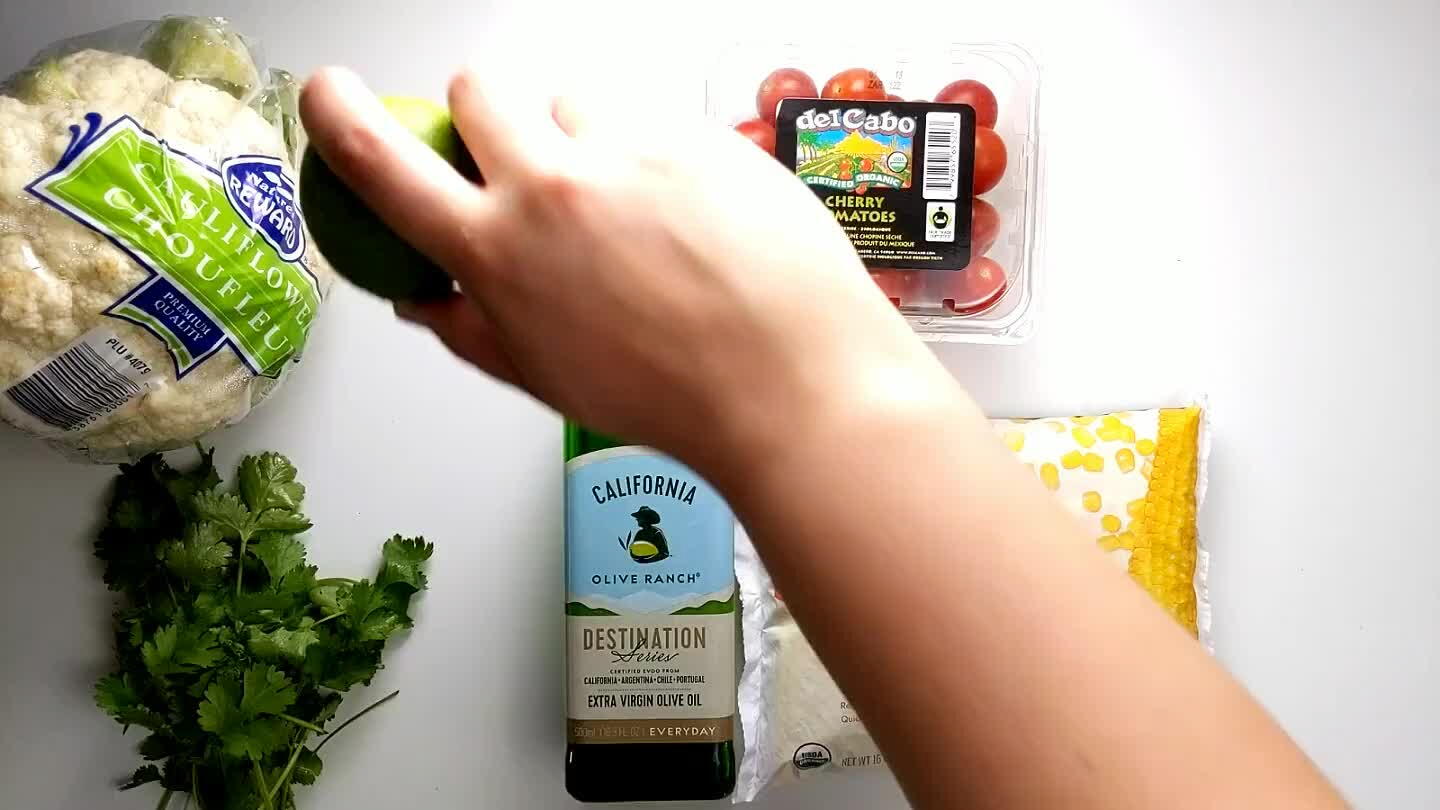 Gather all ingredients.
Portion all ingredients.
Cut the head of cauliflower in half and cut out the stem. Cut into bite-sized florets.
Place the cauliflower on a baking pan.
Drizzle the olive oil over the cauliflower and sprinkle with the salt and pepper. Stir to combine.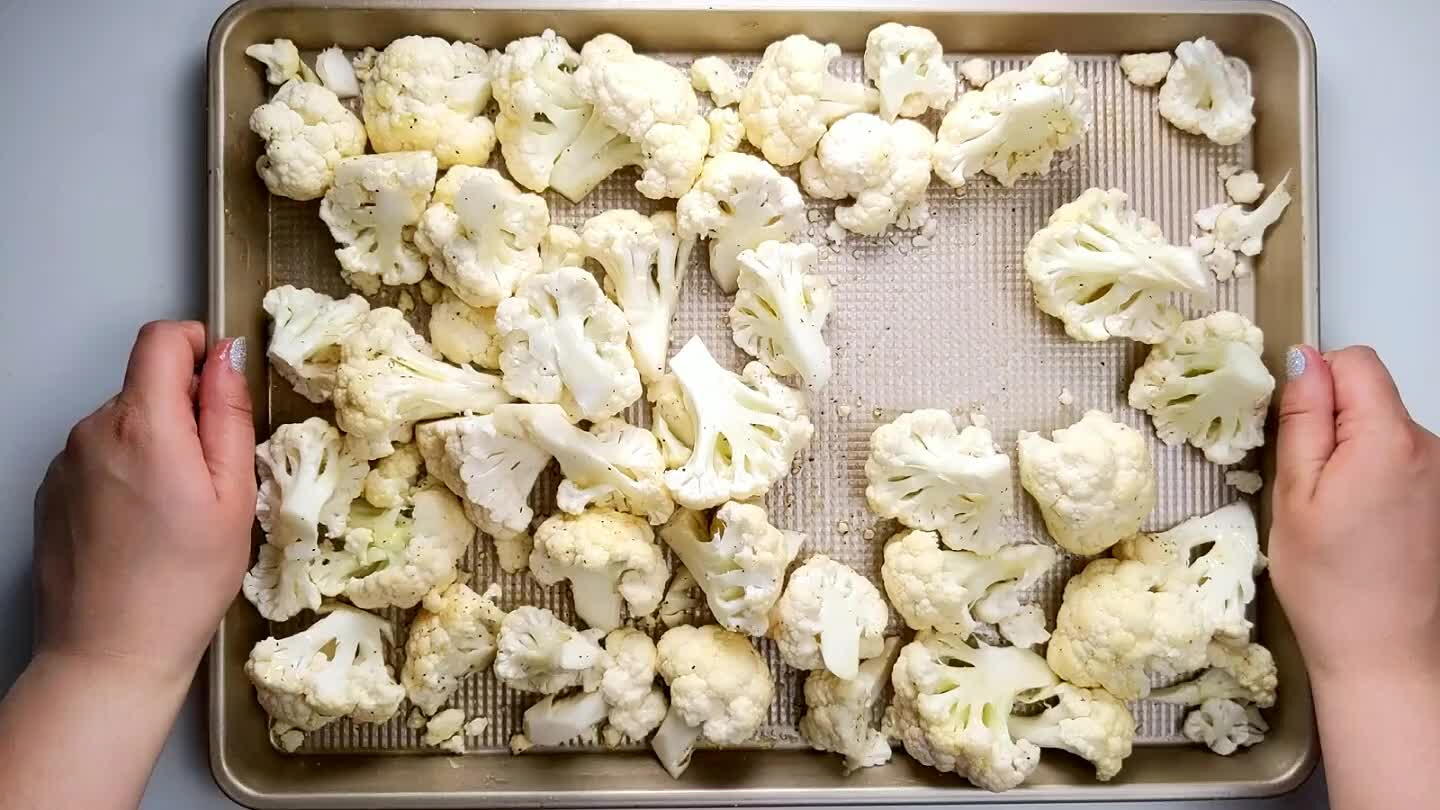 Bake for about 15 minutes at 425 degrees.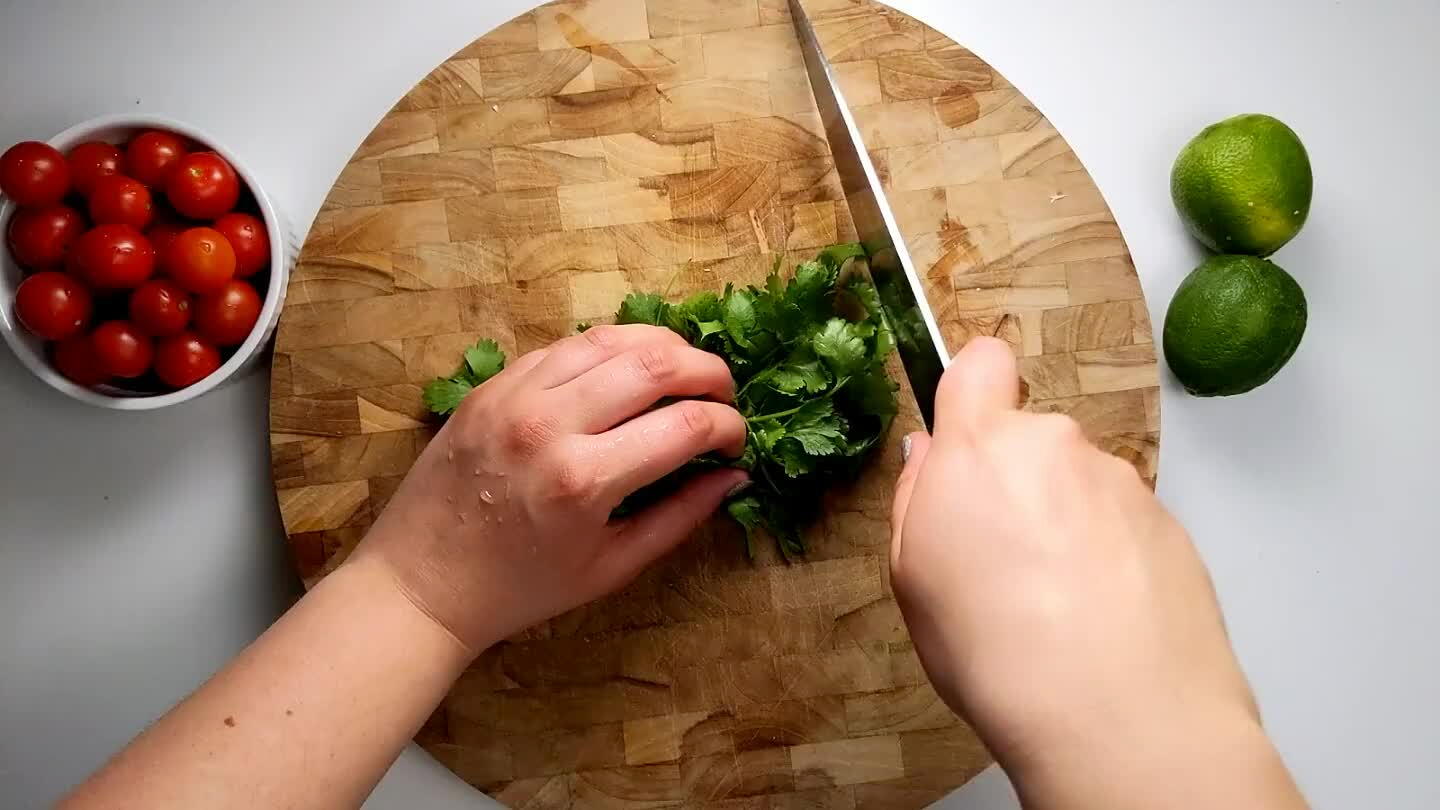 Finely chop the cilantro.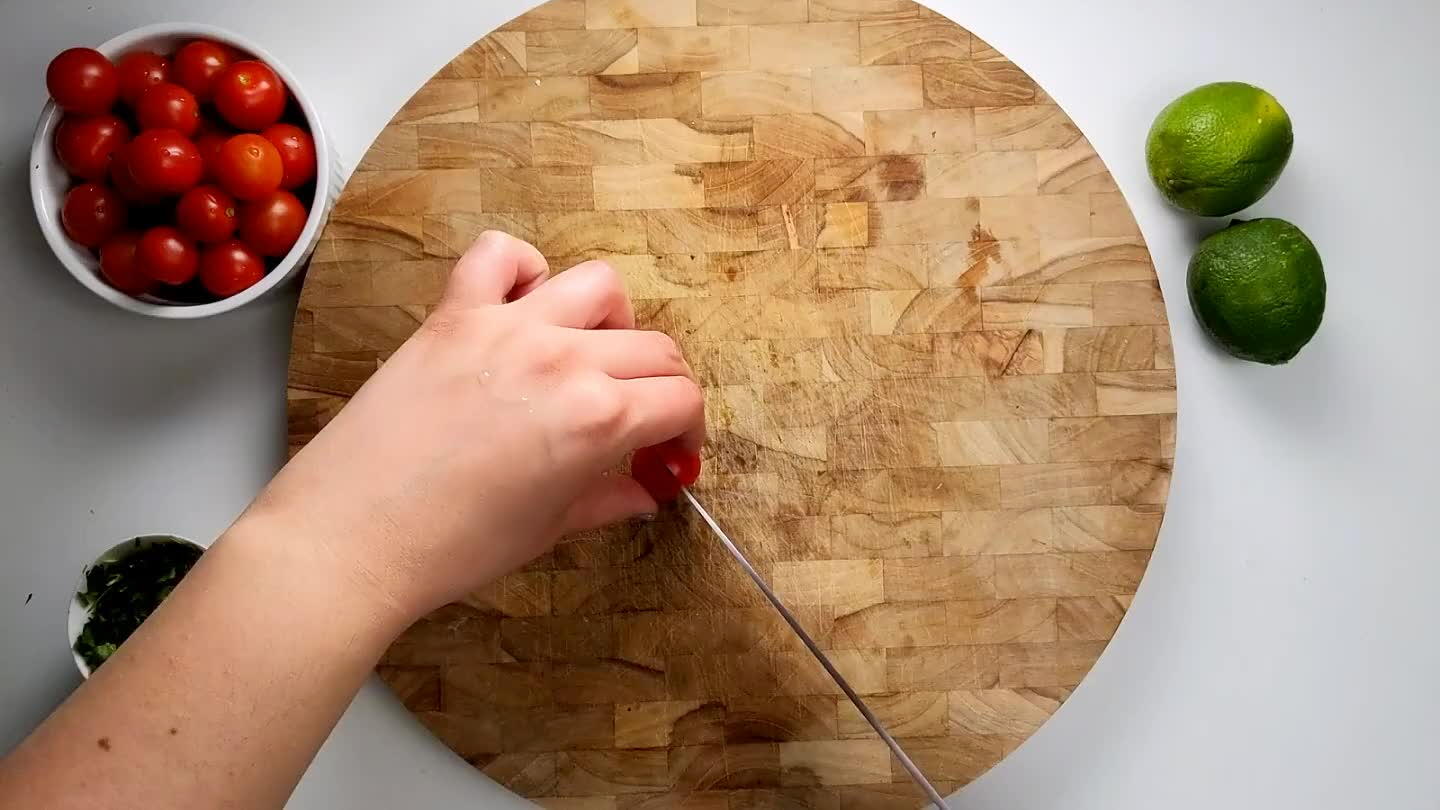 Chop the cherry tomatoes into quarters.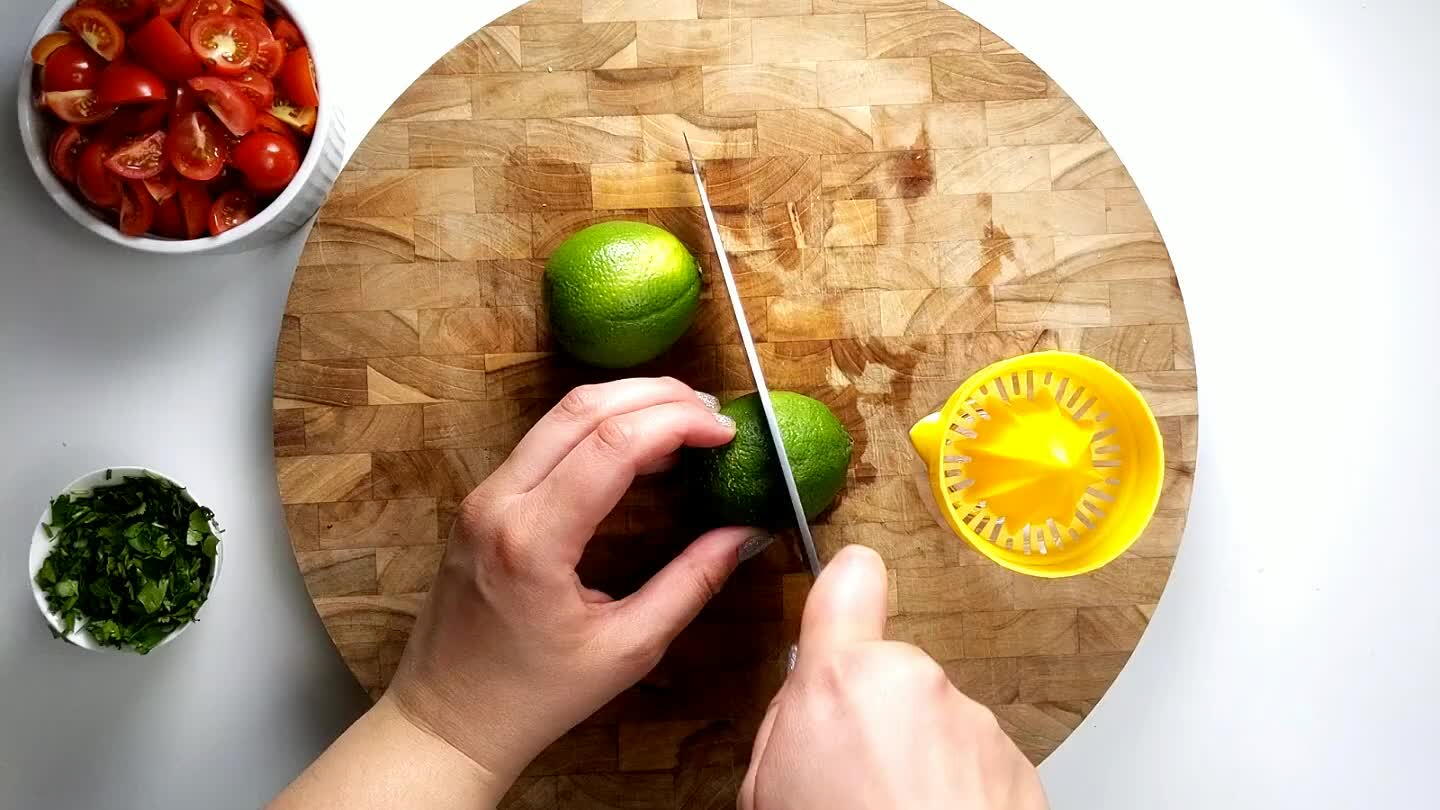 Cut the limes in half and juice.
Add the drained and rinsed black beans and frozen corn kernels to a mixing bowl.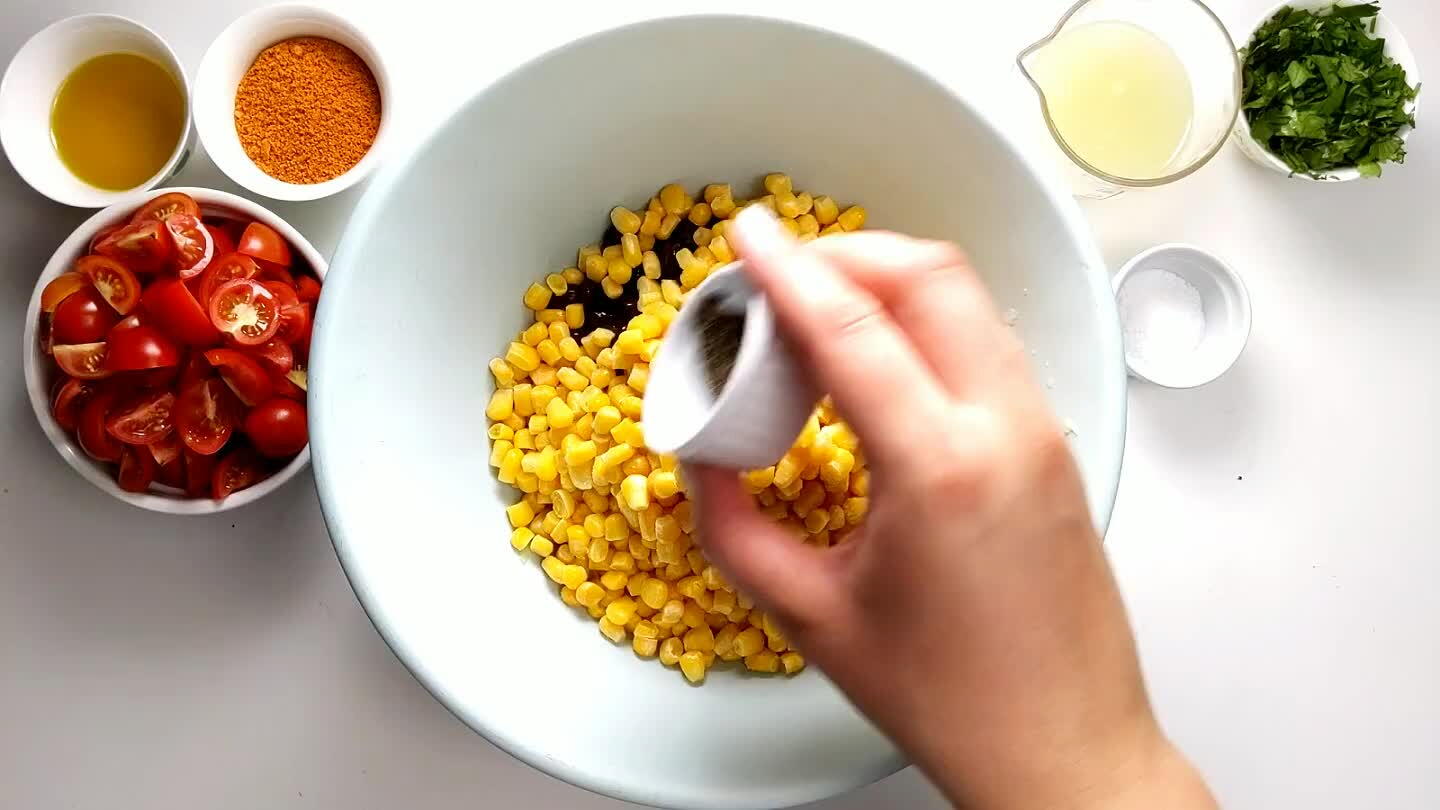 Add pepper, salt, cilantro, and lemon juice to the bowl with the corn and black beans.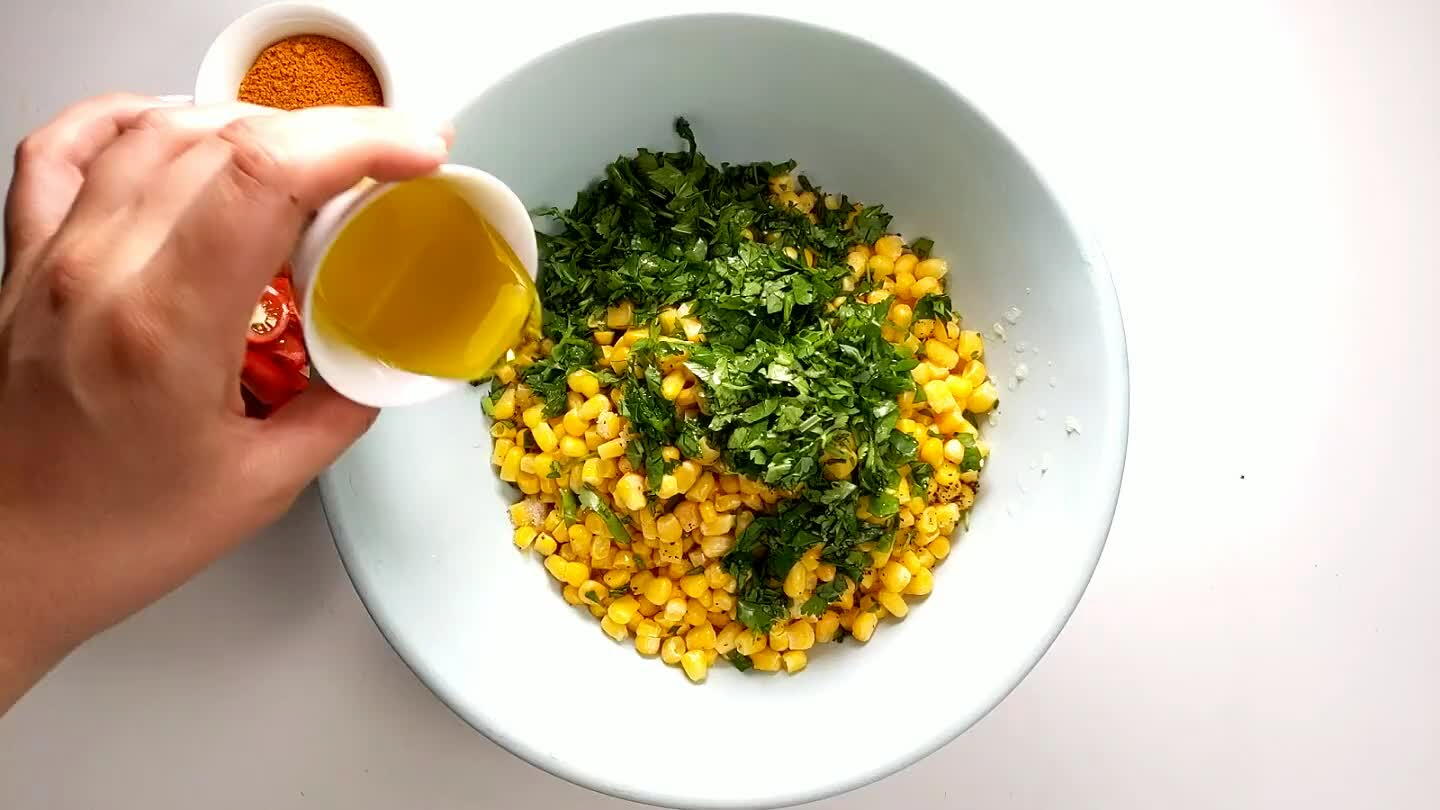 Add the olive oil and taco seasoning, stir to combine.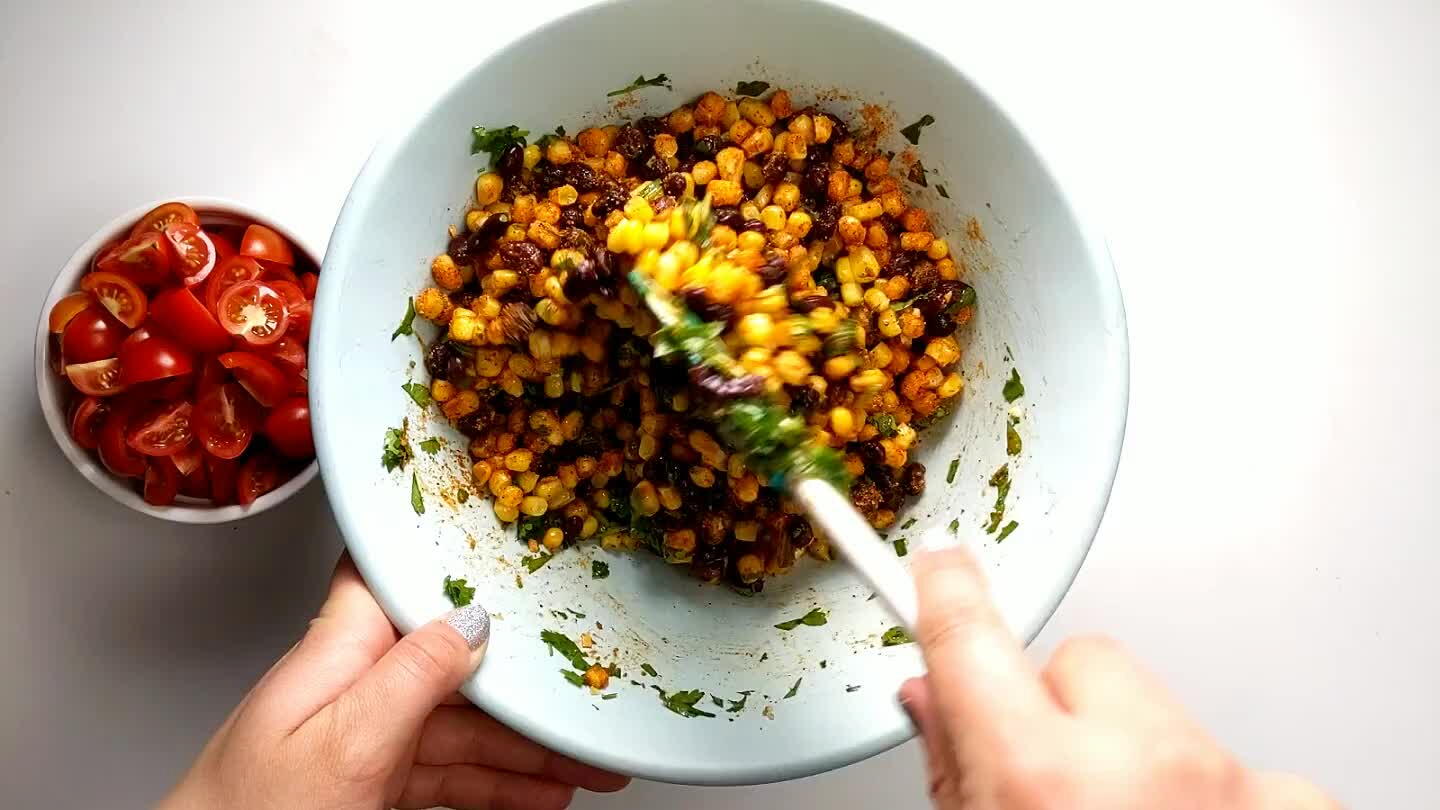 Carefully stir in the tomatoes so as to not break them up too much.
After about 15 minutes, remove the cauliflower when soft enough to be easily pierced with a fork.