Sheet Pan Beef and Broccoli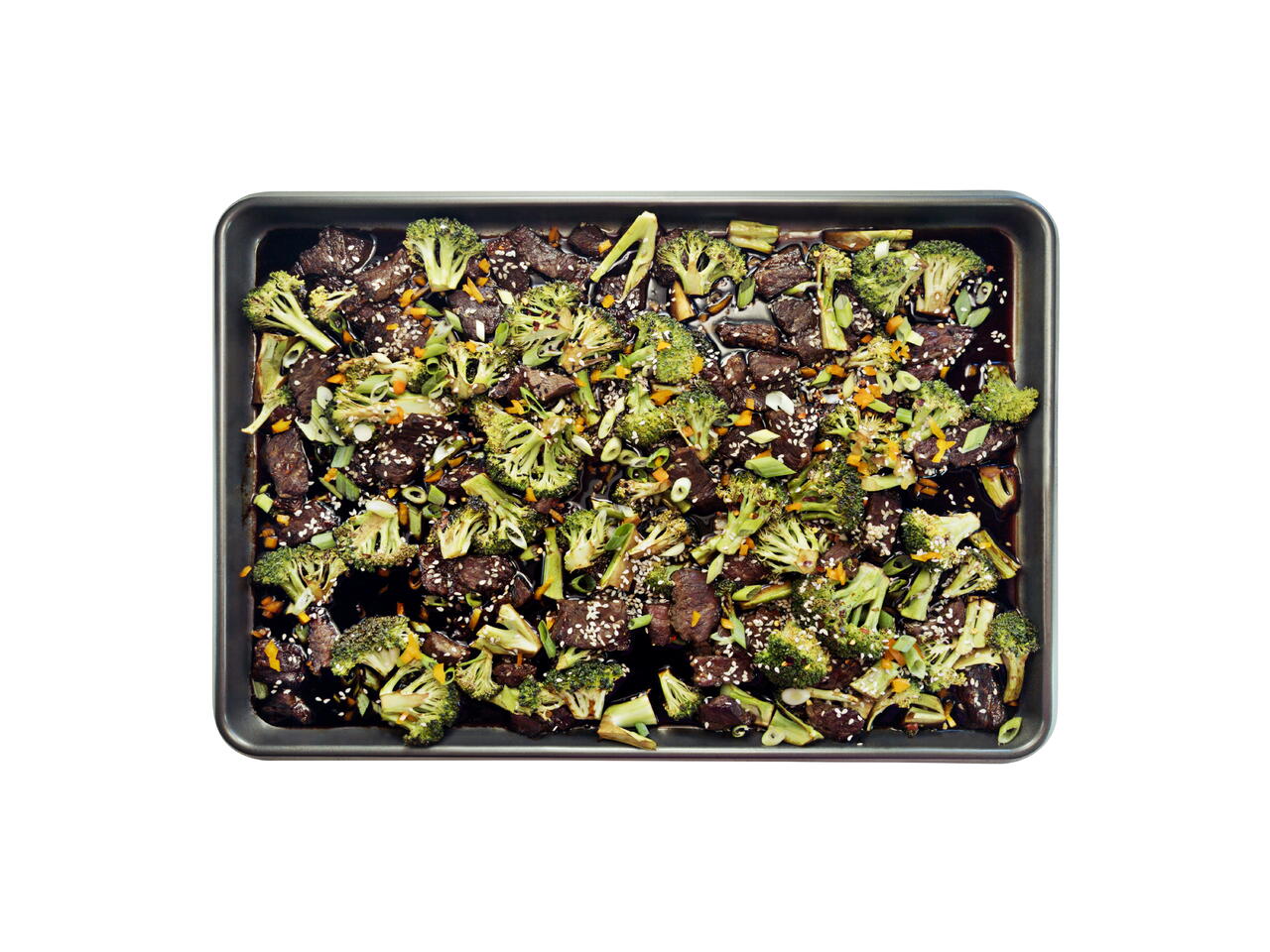 4 portions
15m
Finishing dinner in 15 minutes? Sounds pretty good! Enjoy this simple beef and broccoli with rice or noodles. I like to add a little extra spice and freshness with a chopped chili pepper.
What you will need
2 Heads Broccoli
1 cup Teriyaki Sauce
1 lb Chuck Steak
1 Tbsp Sesame Seeds
1/2 bunch Green Onions
Microwavable Rice, optional
1 Chili Pepper, optional
(Nutritional facts 150 calories, 2.33 g fat, 22.84 g carbohydrates, 8.99 g protein, 15 mg cholesterol, 699 mg sodium)
How to cook
Gather and portion ingredients.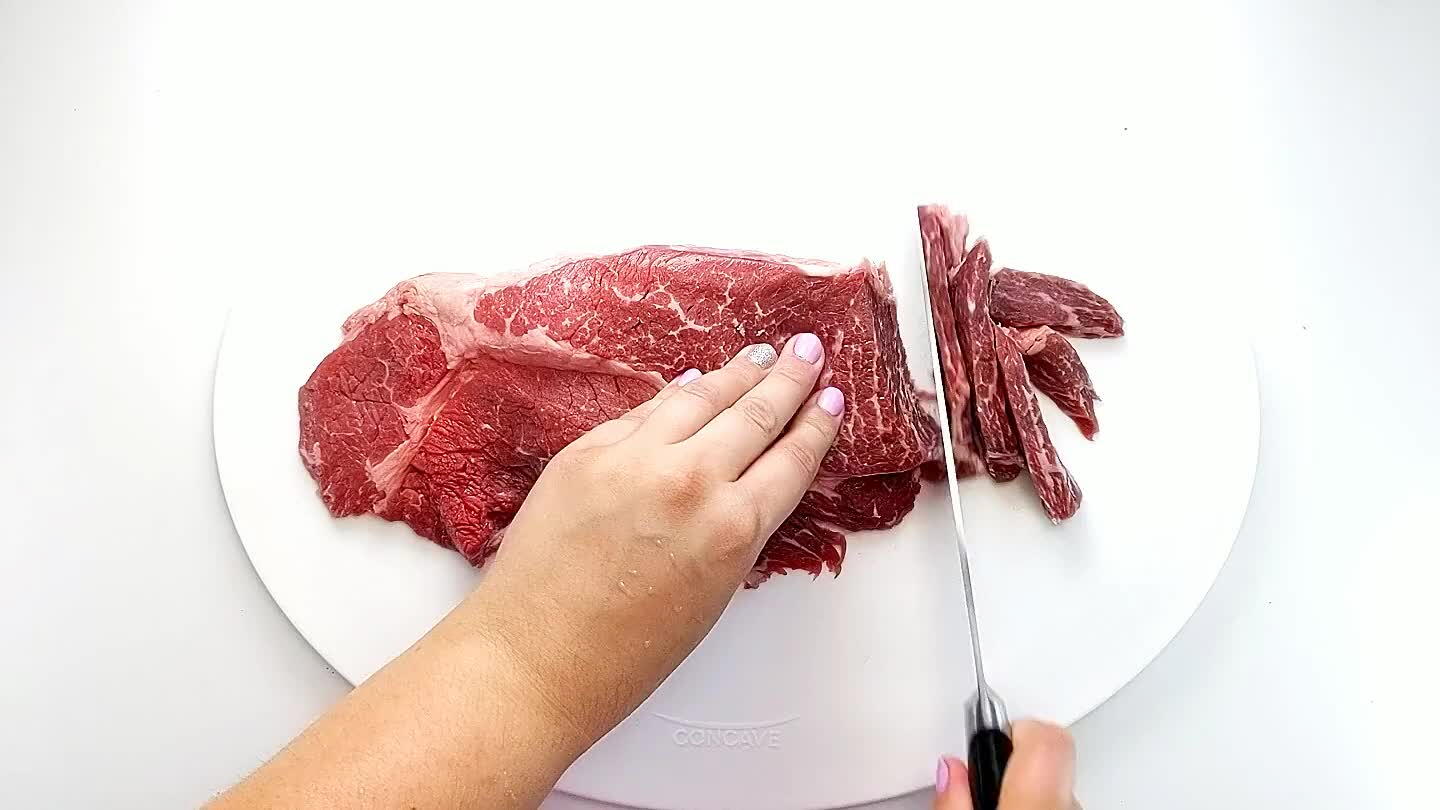 Slice steak into 1/4 or 1/2 inch strips.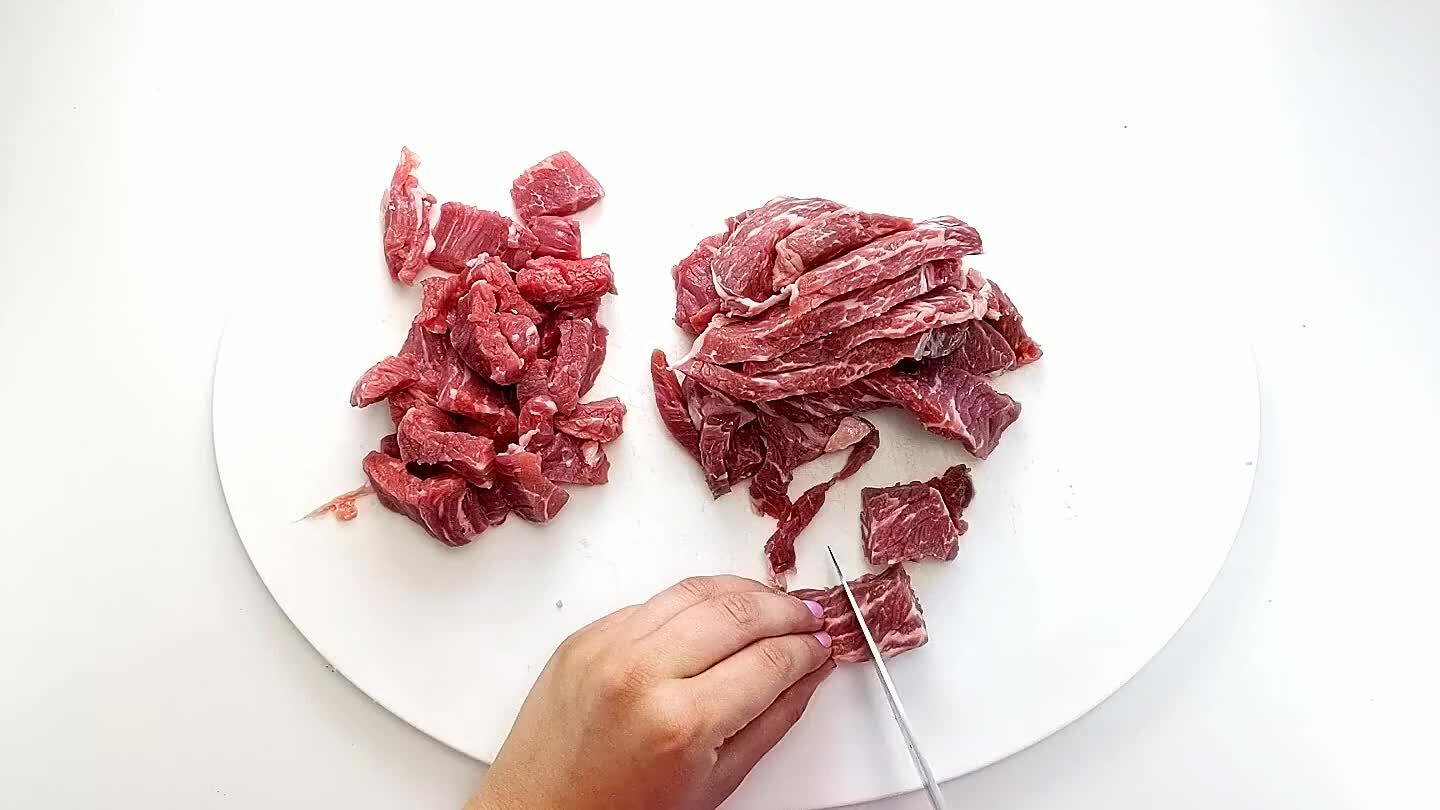 Cube the steak into bite sized pieces, removing as much fat as you like.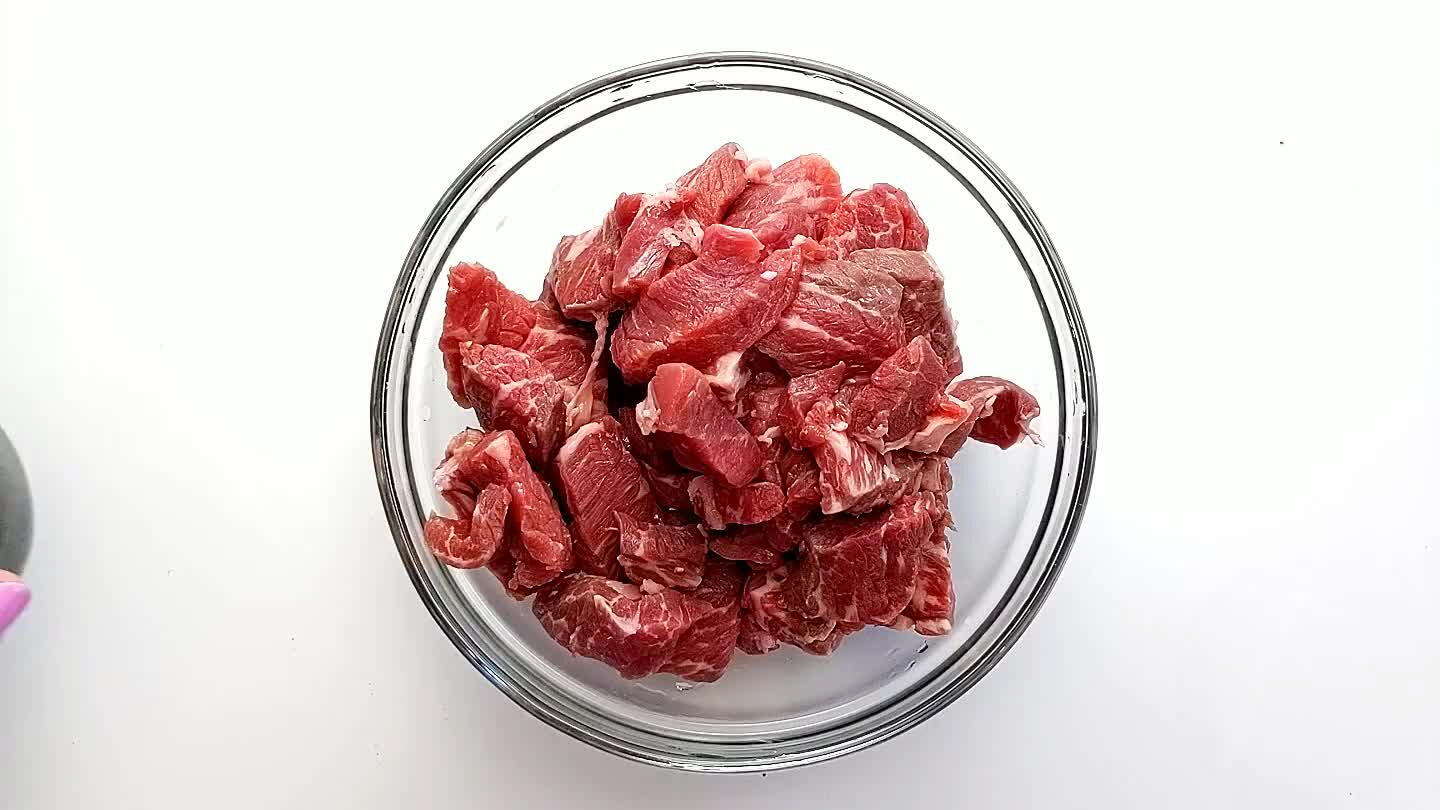 Pour the teriyaki sauce over the steak and stir to combine. Try to keep all the steak submerged in the sauce. Marinate for 10 minutes up to an hour!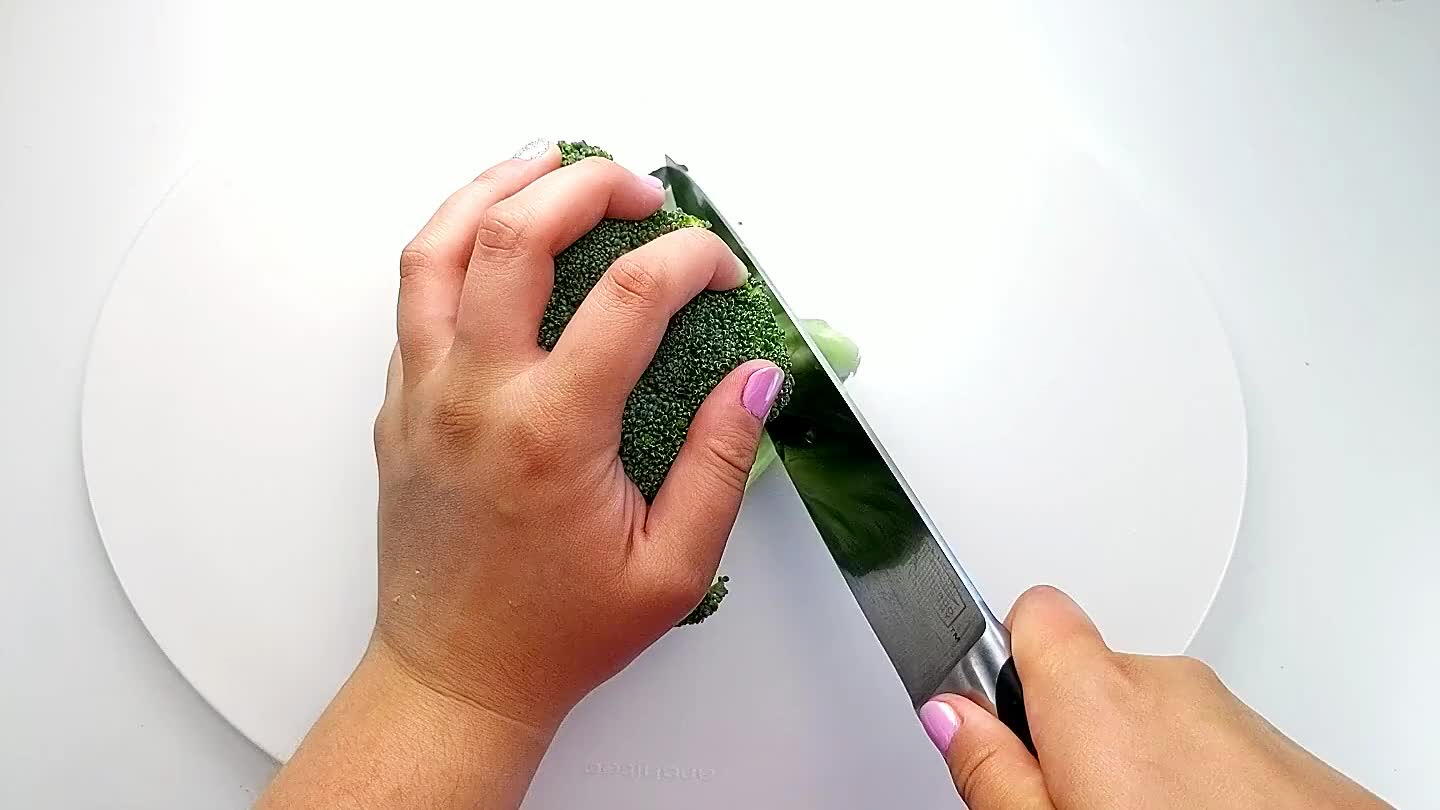 Cut broccoli into florets. Feel free to use the stem as well!
Cut off the roots and slice the green onions on an angle.
Pour the marinated steak over the broccoli on a rimmed sheet pan and stir to coat the broccoli in some sauce.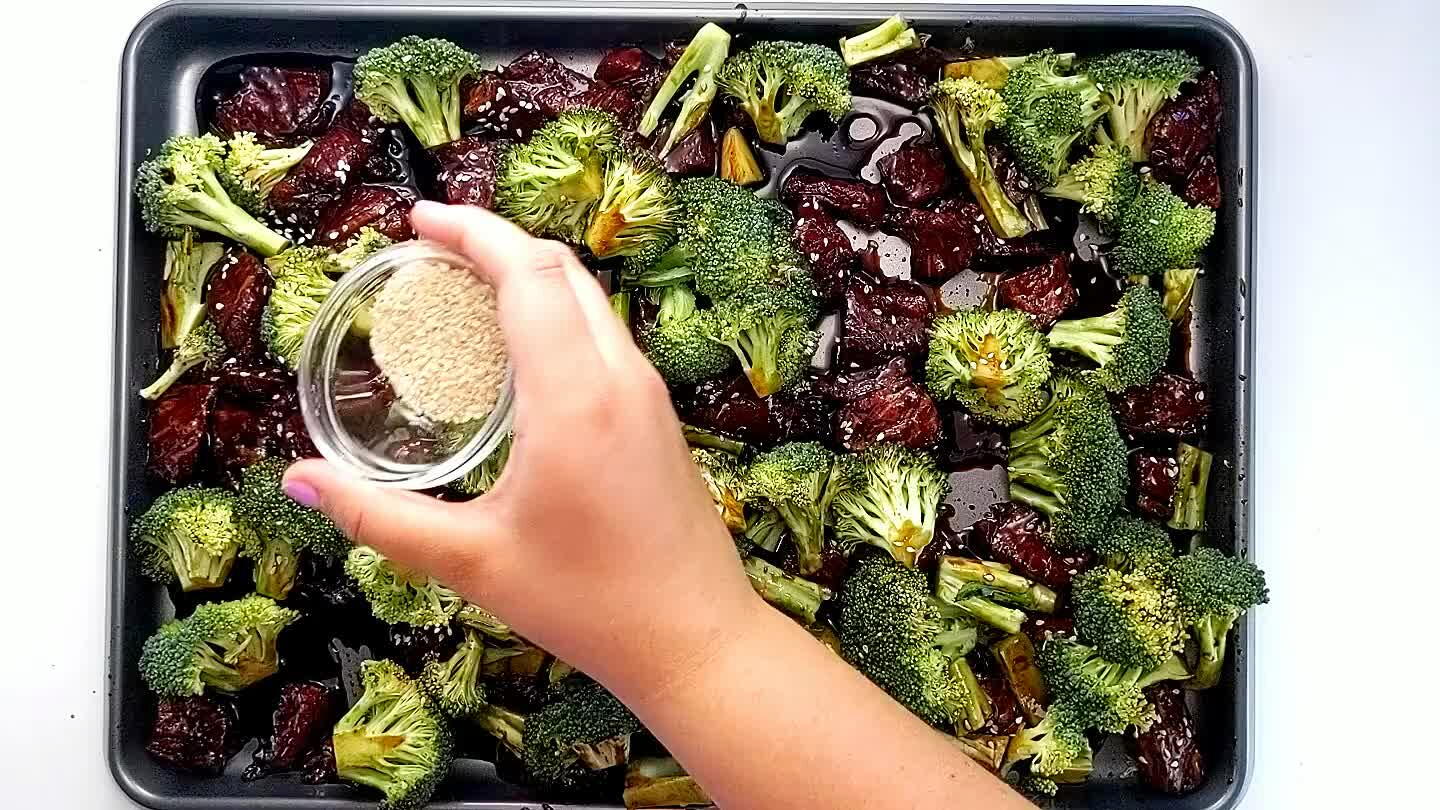 Sprinkle on half of the sesame seeds before baking.
Bake for about 10 minutes or until beef is cooked and broccoli is fork tender.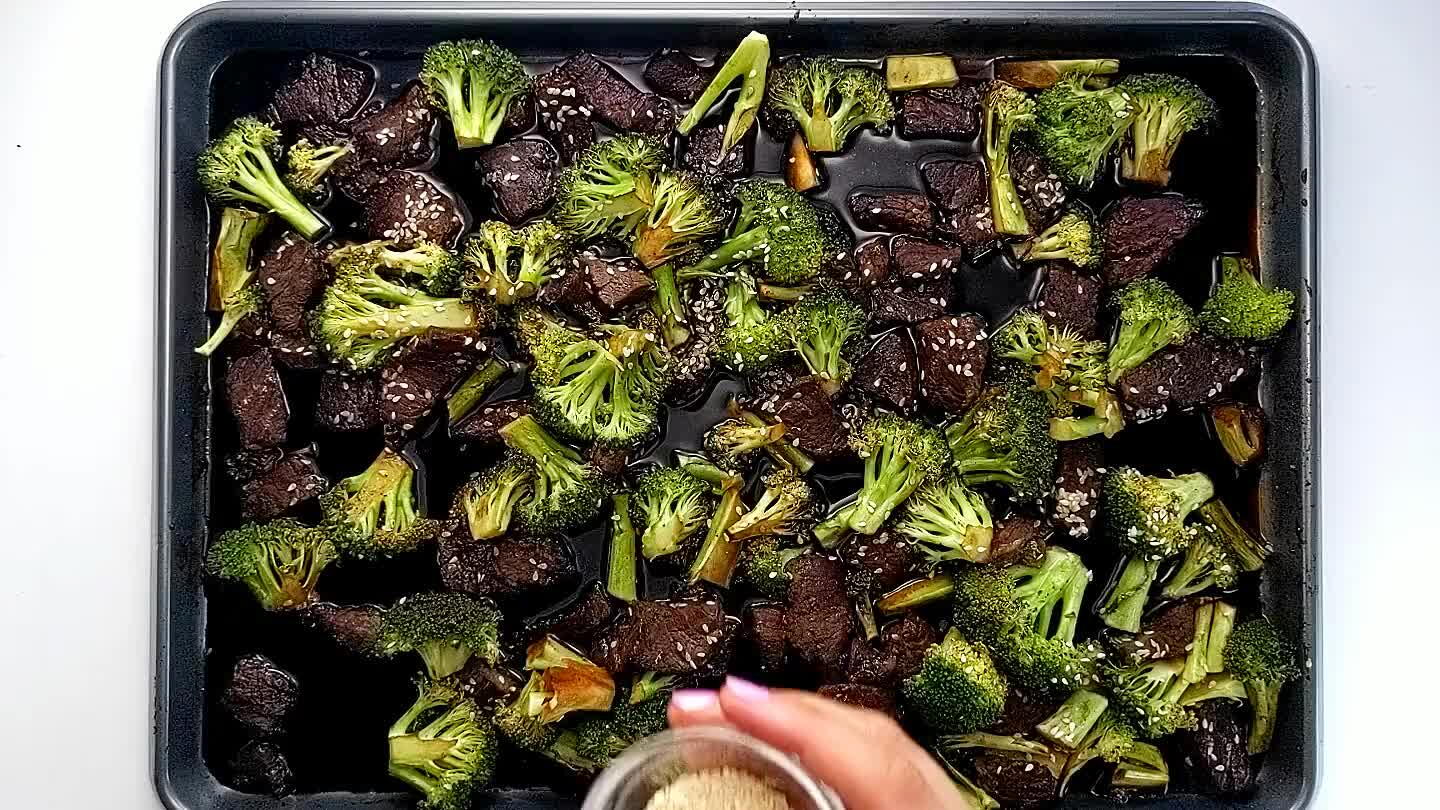 Top with the remaining sesame seeds and the sliced green onion and red chili if you like, and you are ready to serve!