Skillet Chipotle Enchiladas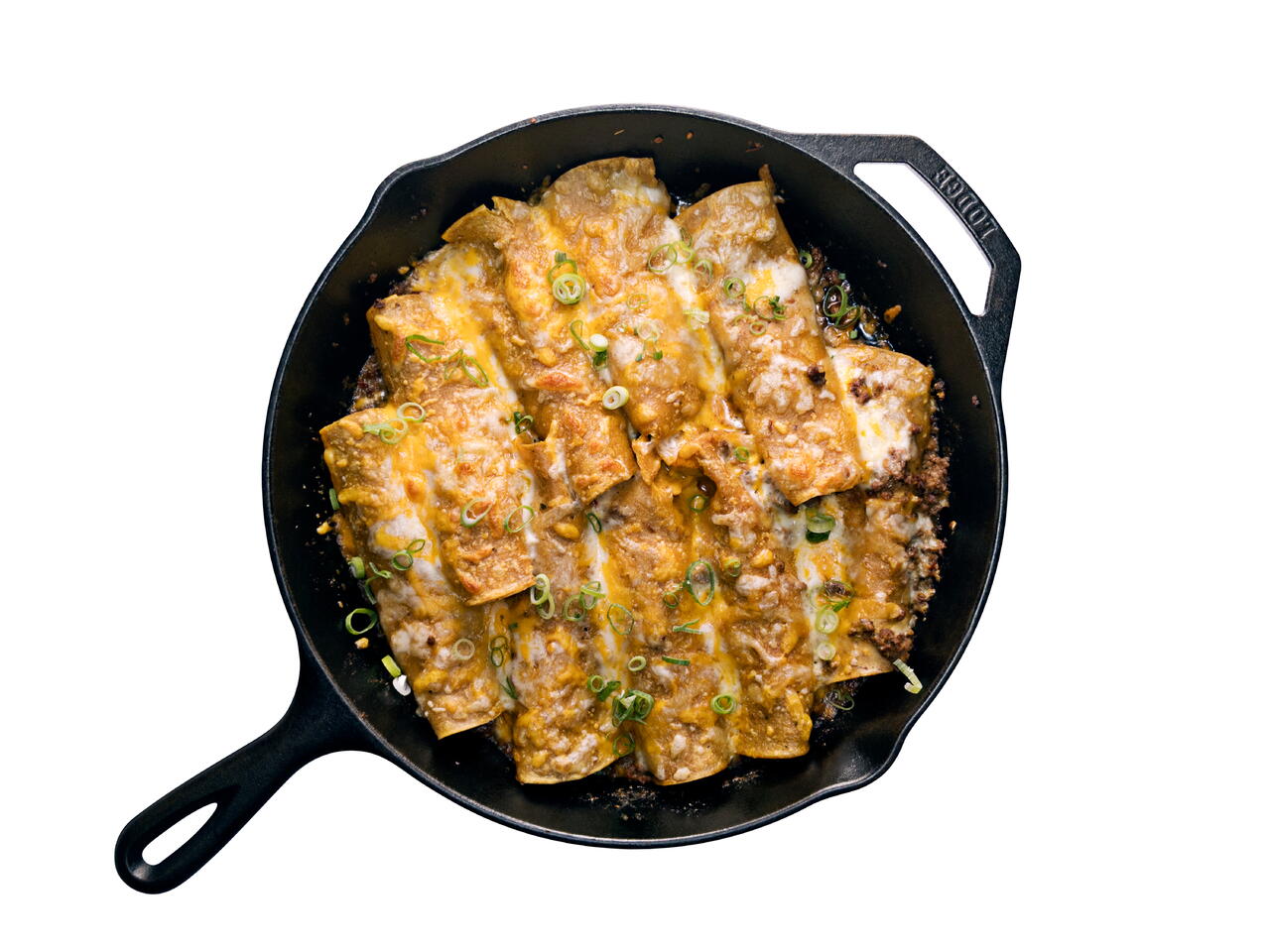 4 portions
35m
There's nothing quite like that cheese crust that forms on a properly constructed enchilada. The challenge with enchiladas though, is the process. The assembly can seem overwhelming; preparing the elements, cooking the tortillas, rolling and layering and waiting for the cheese to melt. Take a deep breath, blow out that anxiety, and we'll make these easy, 1-pan enchiladas.
What you will need
6 cloves Garlic
1/2 tsp Dried Oregano
2 tsp Ground Cumin
3 oz. Chipotle in Adobo
2 cups Chicken Stock
2 Tbsp Olive Oil
10 Corn Tortillas
1 lb. Ground Beef
Kosher Salt
1 lb Shredded Cheddar
(Nutritional facts 381 calories, 19.81 g fat, 37.52 g carbohydrates, 13.31 g protein, 29 mg cholesterol, 567 mg sodium)
How to cook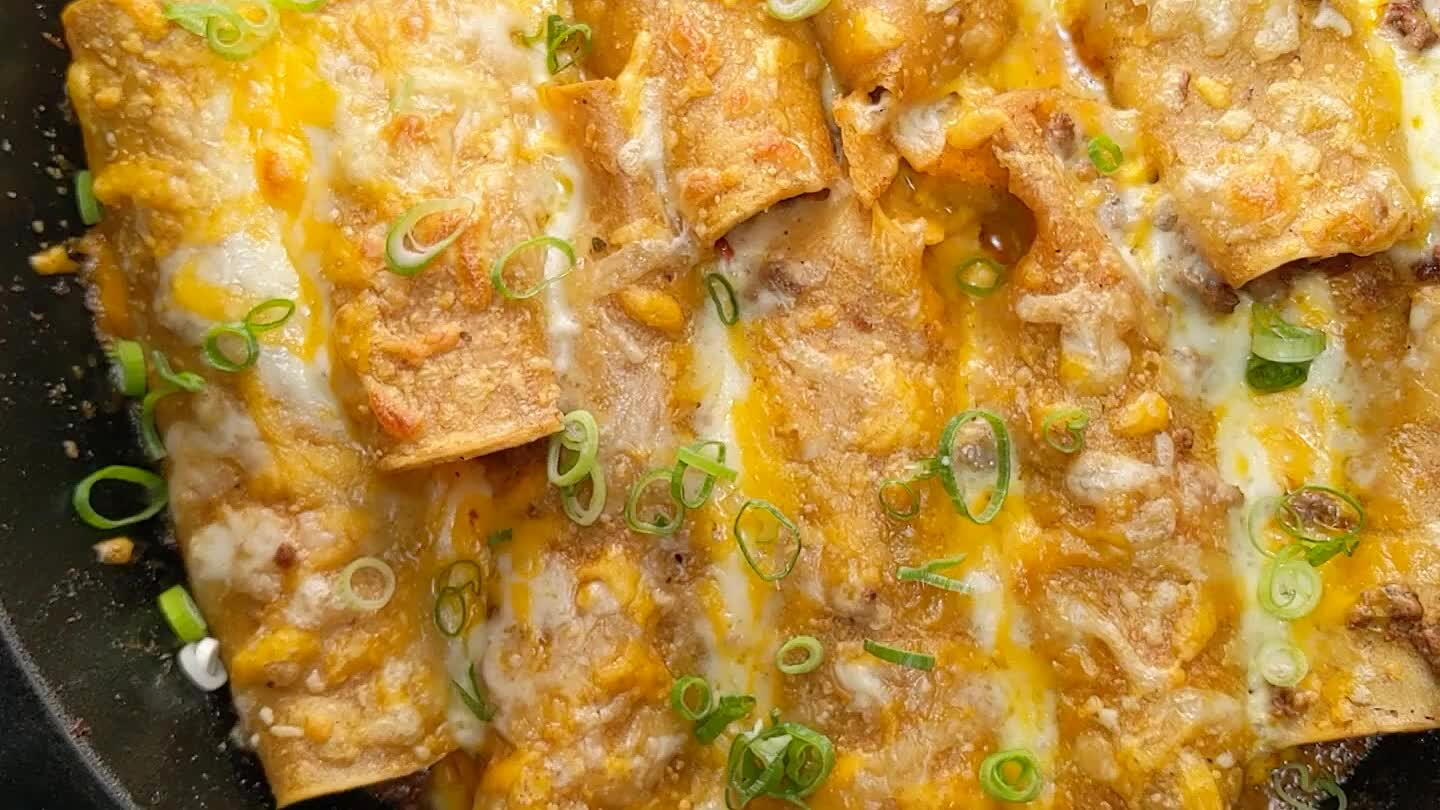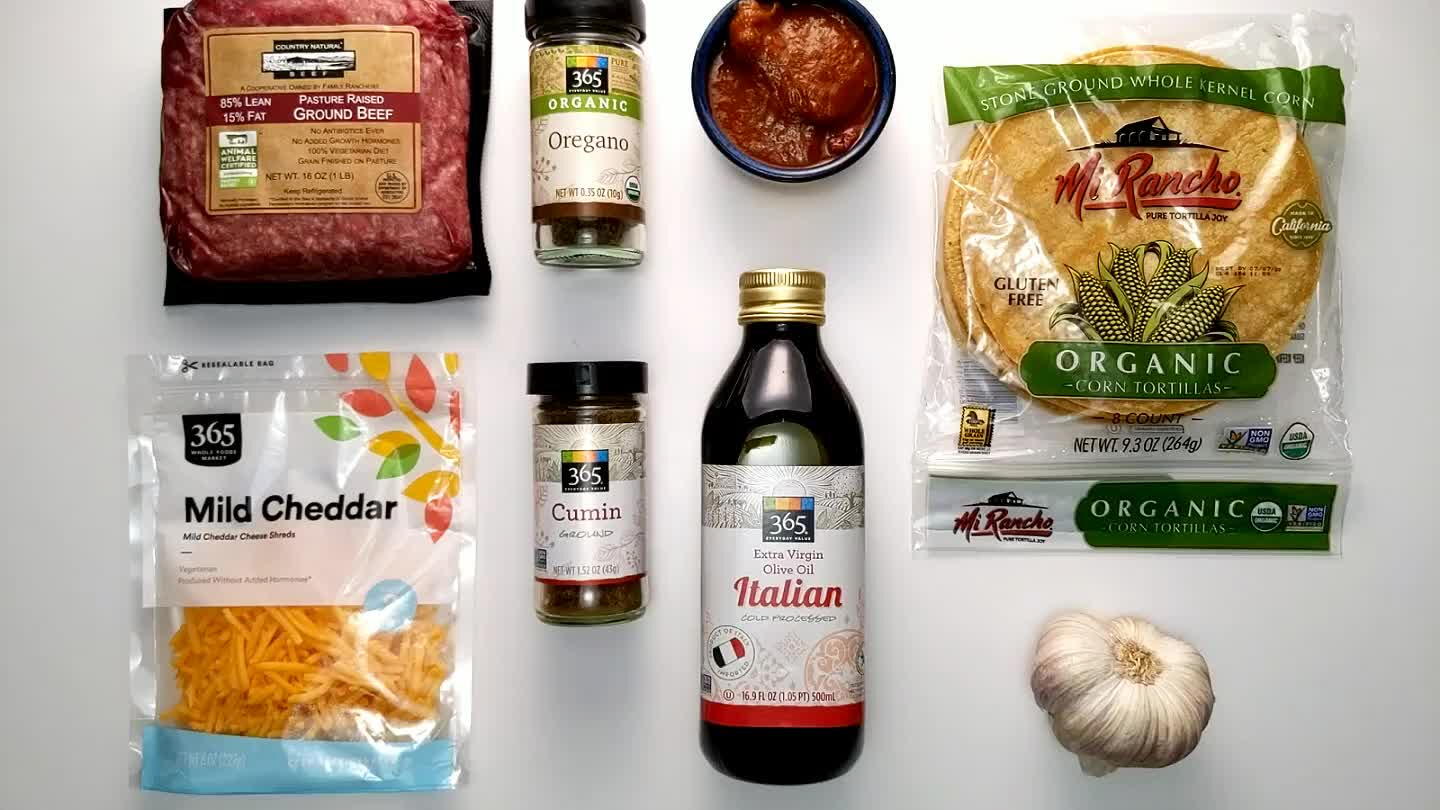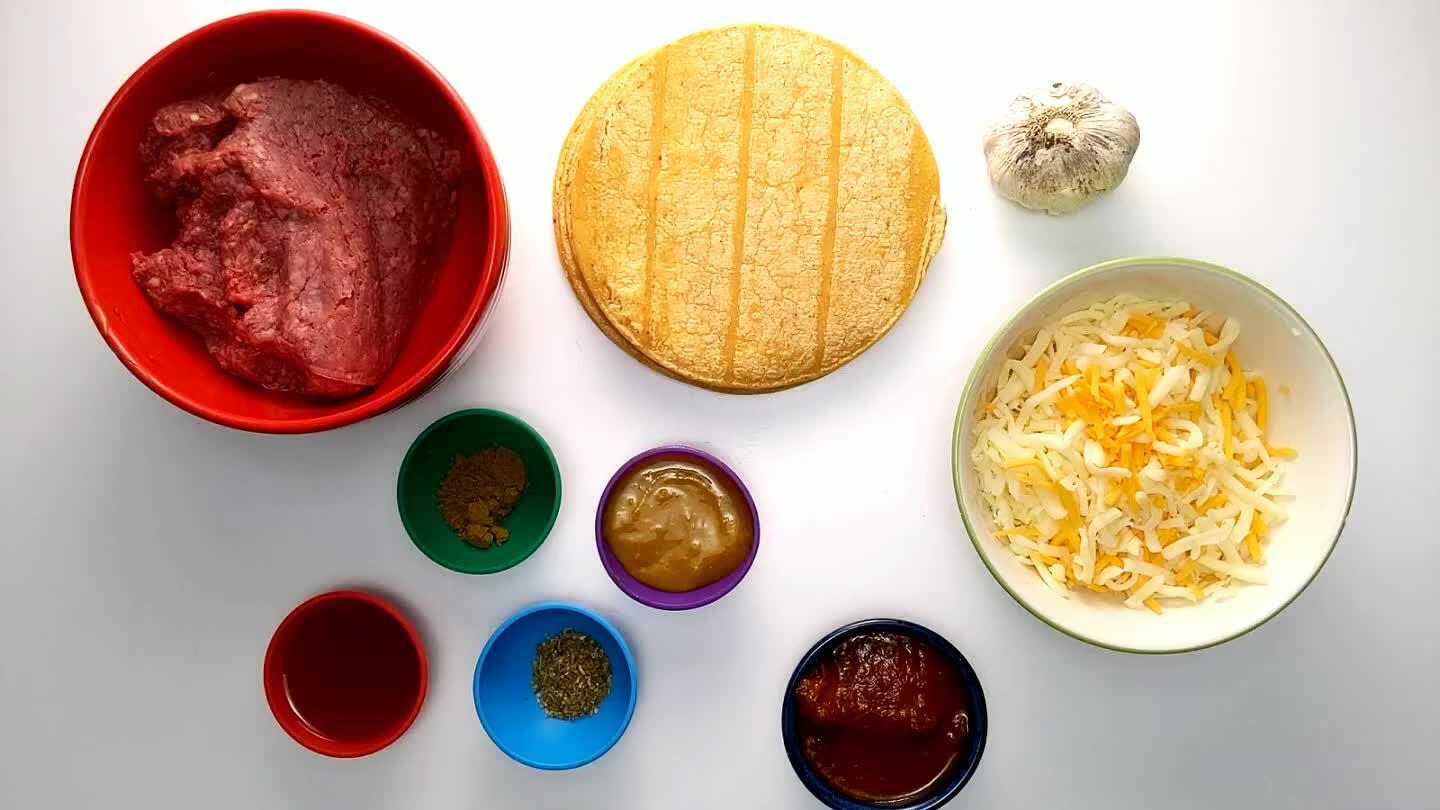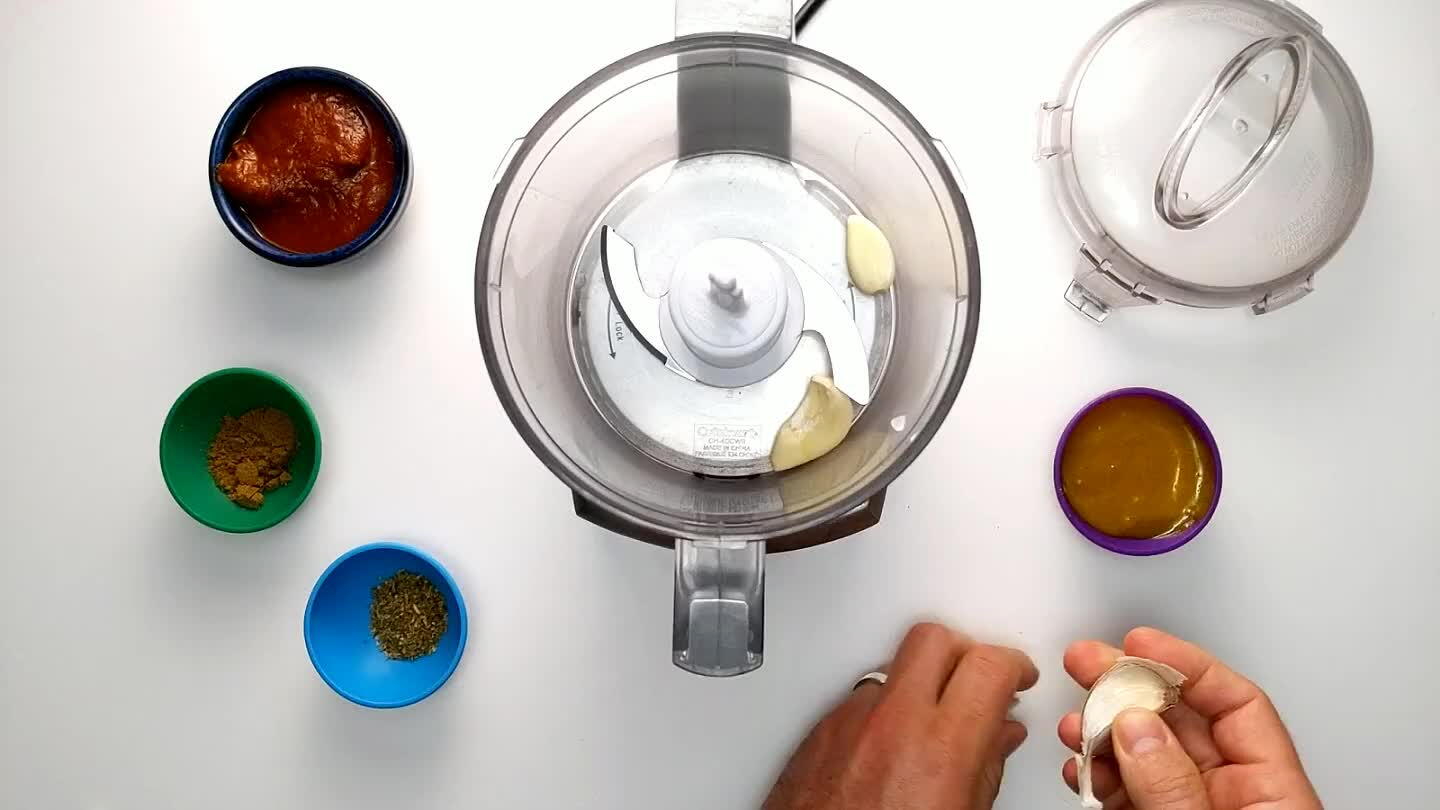 Let's start with the sauce. Place the peeled garlic cloves in a blender or food processor.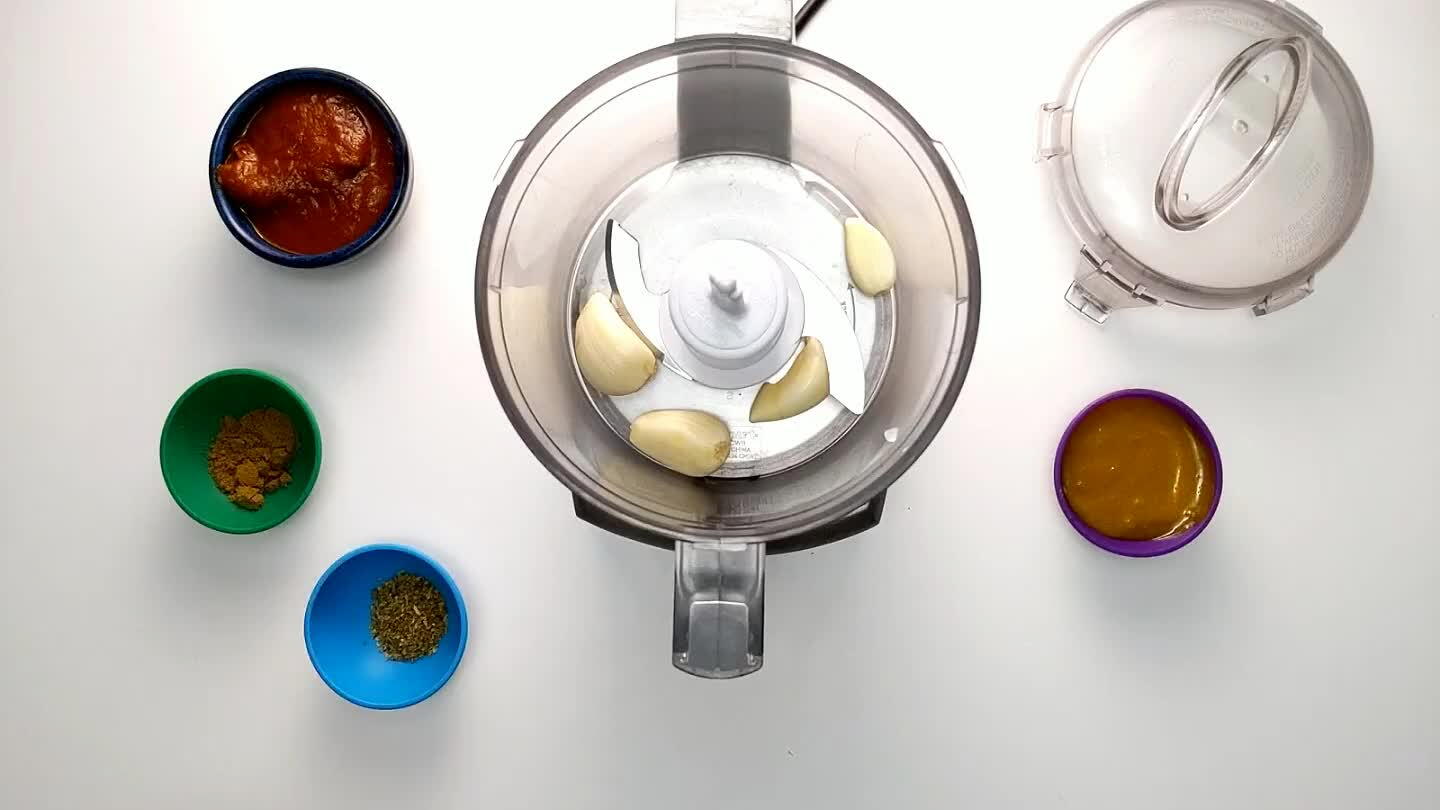 Add the dried oregano.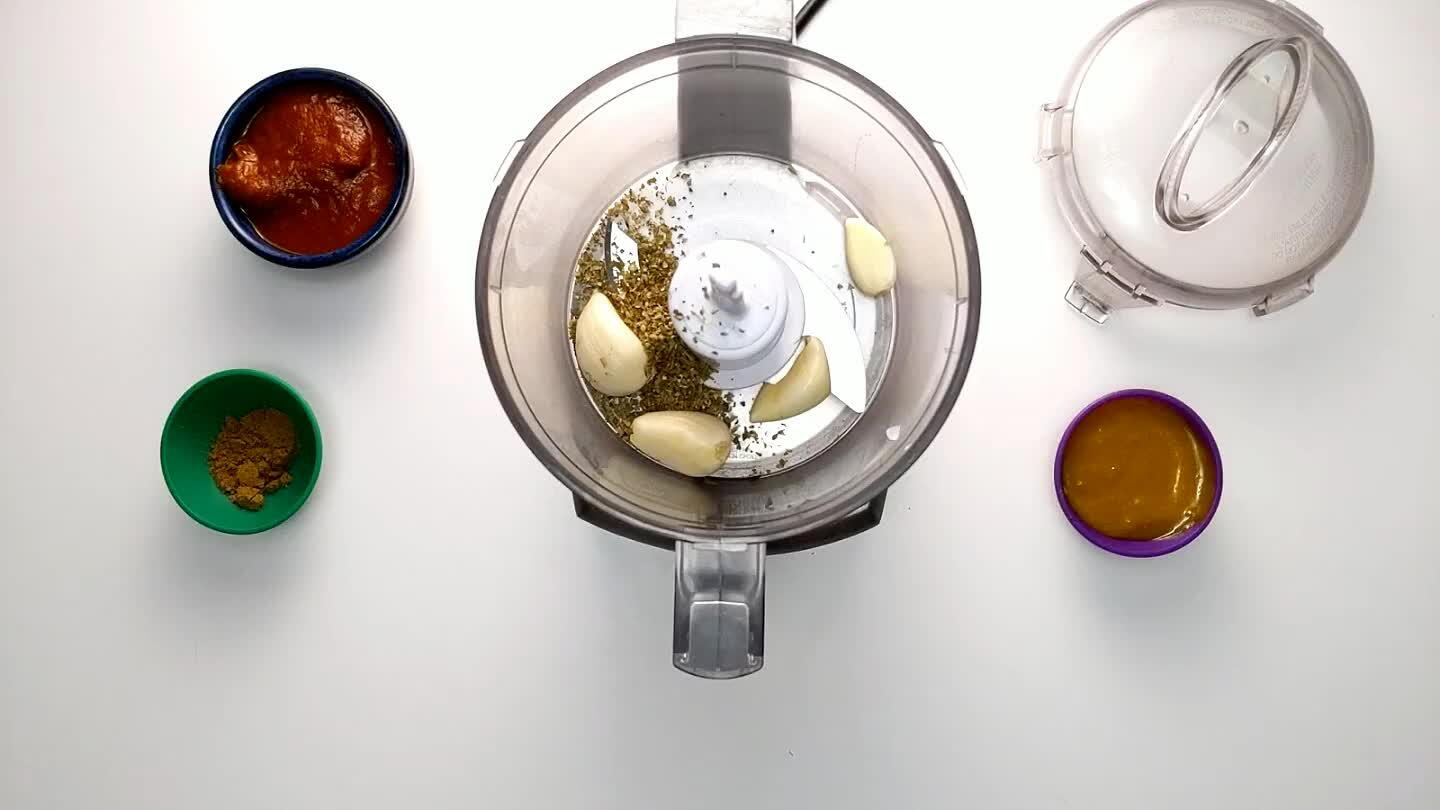 Add the ground cumin.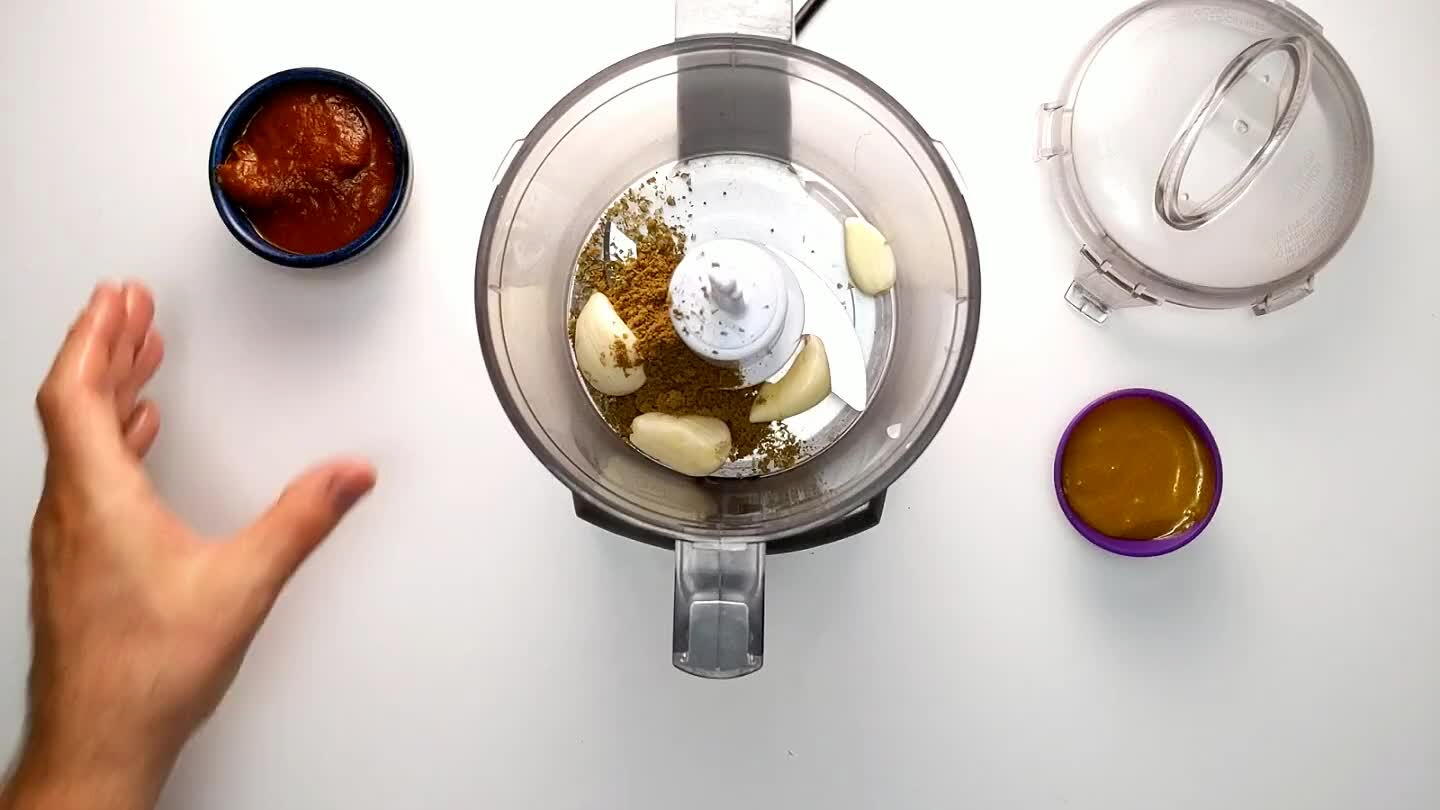 Add the chipotles with adobo.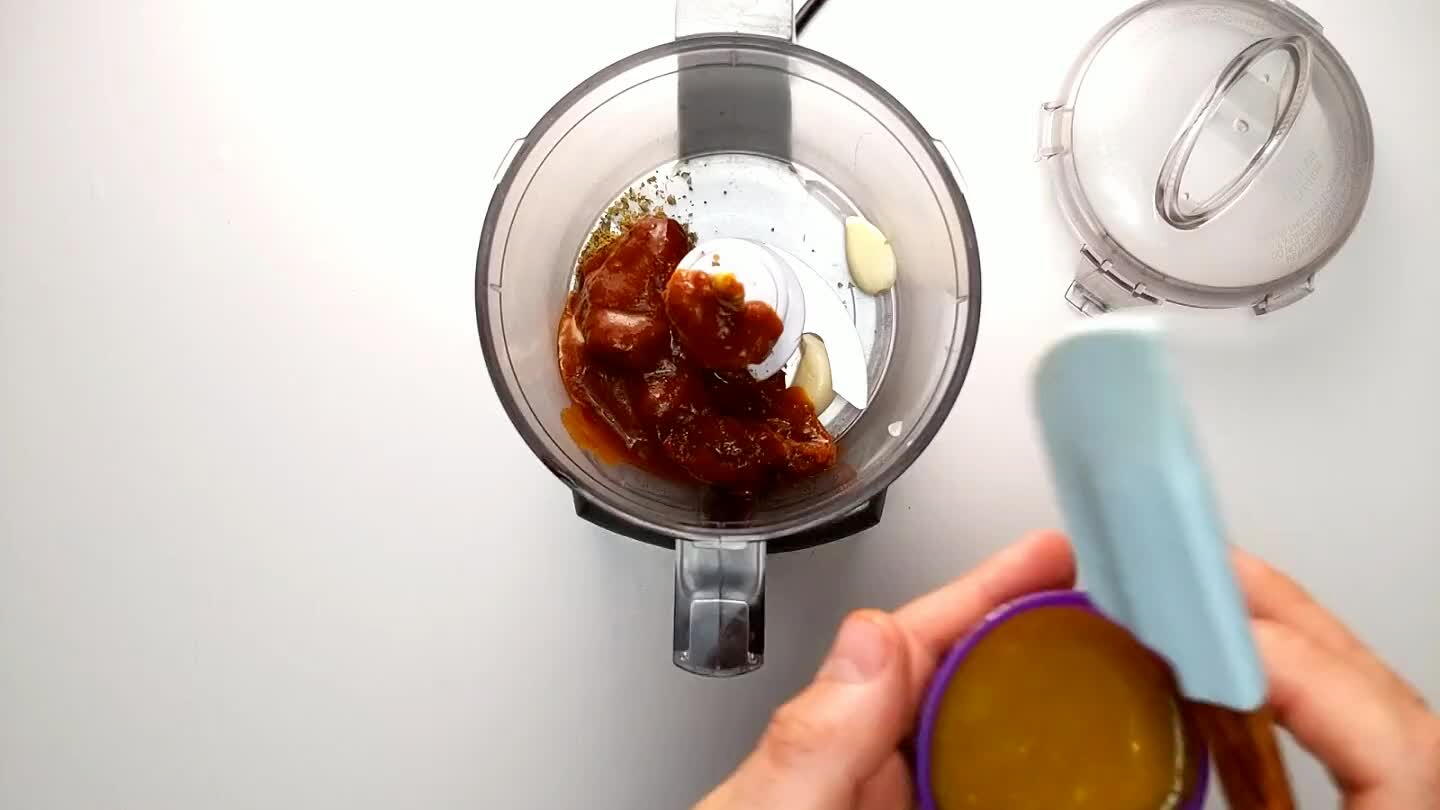 Add the bouillon.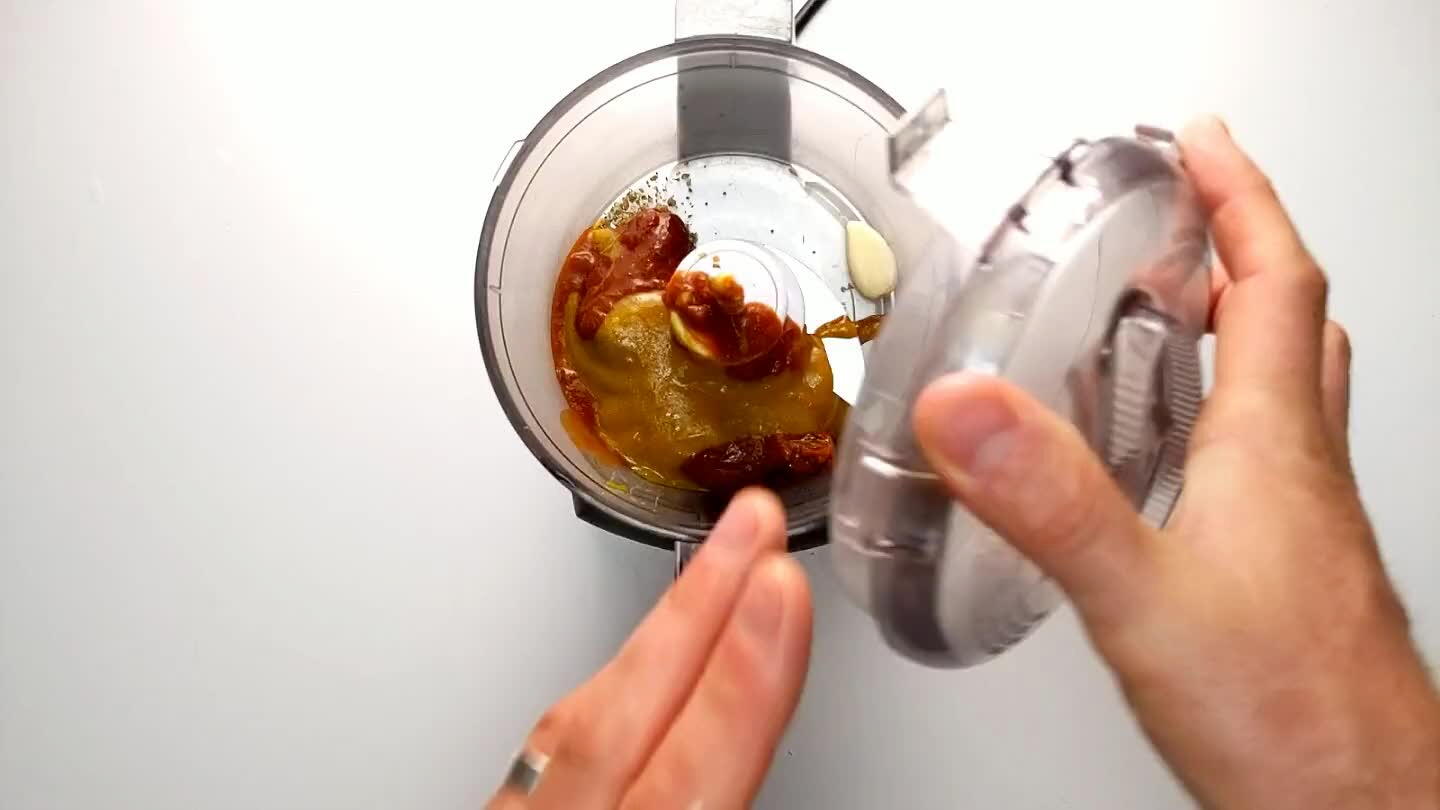 Pulse to chop then blend continuously to Puree.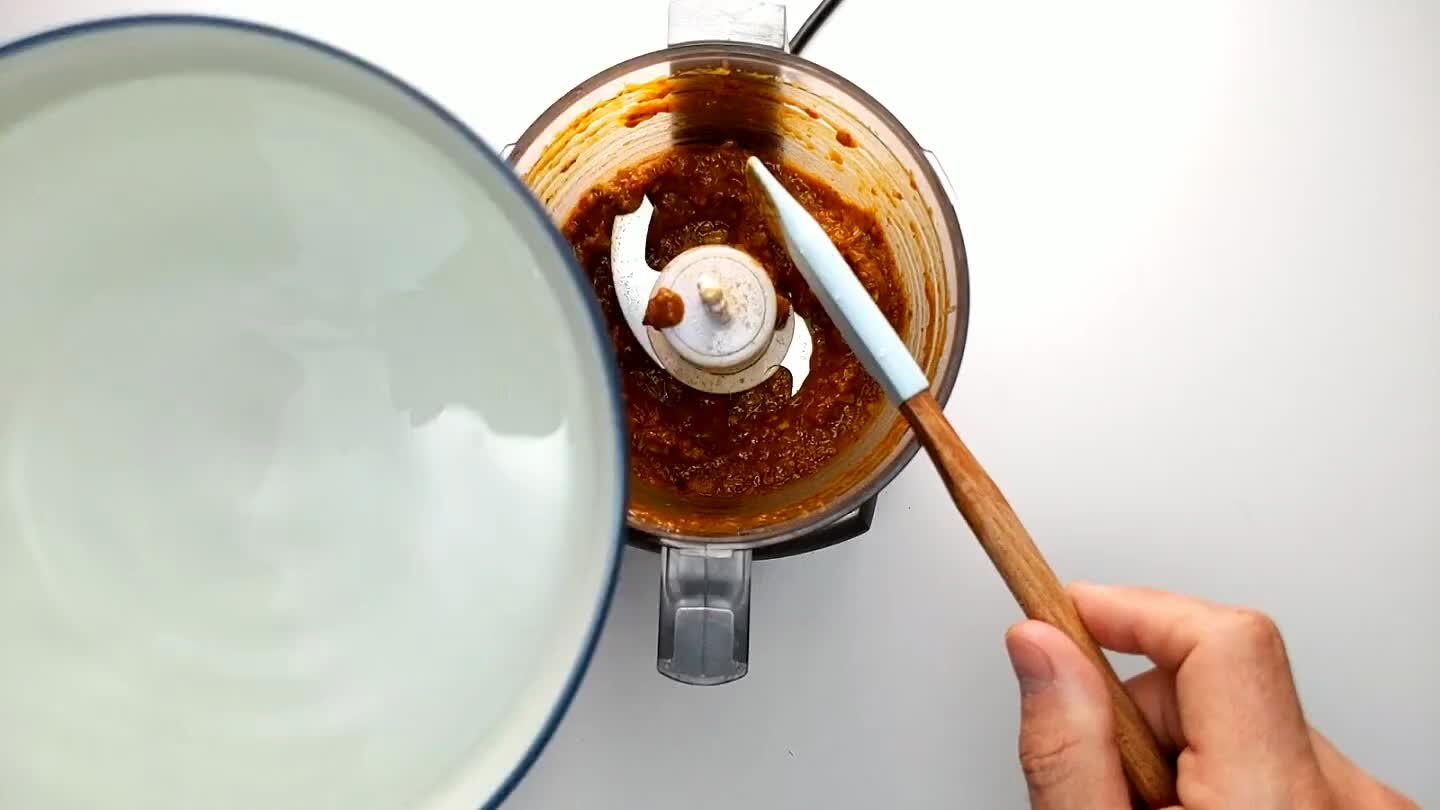 Add the water. Blend until smooth.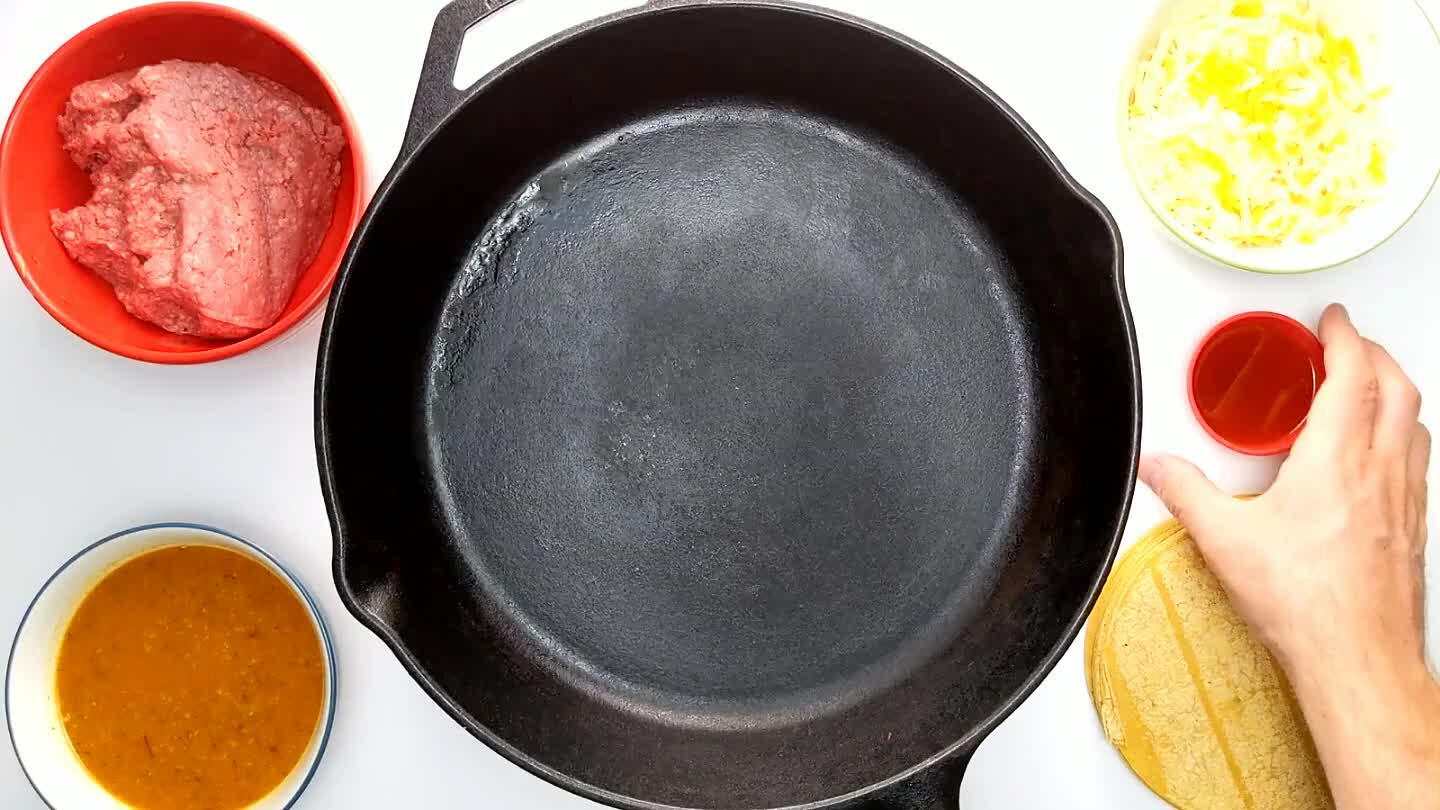 Warm the oil in a heavy skillet over high heat.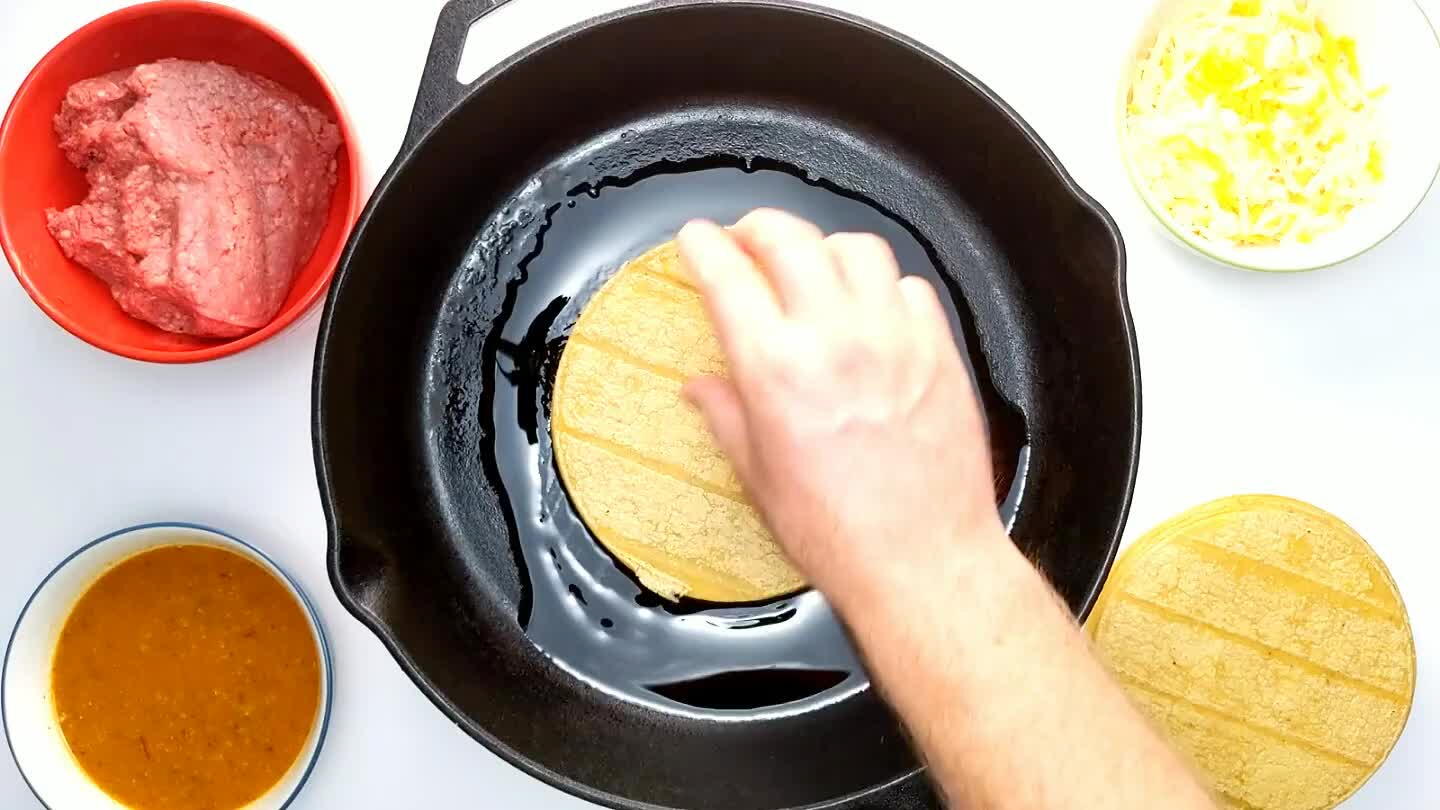 When the pan is hot, fry the tortillas briefly on both sides, just long enough that they bubble slightly and soak up some hot oil, making them easier to roll up. Transfer the tortillas to a side dish.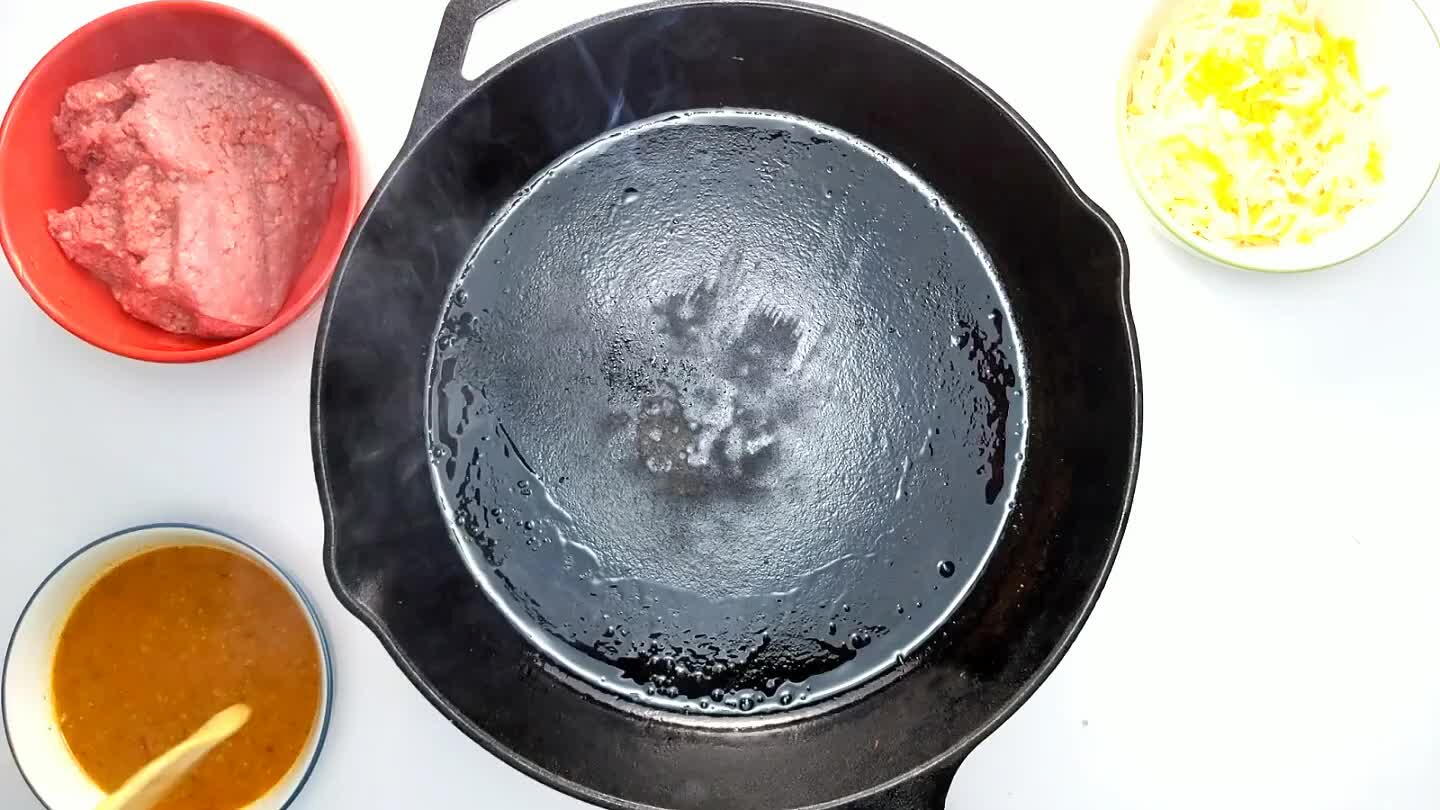 After cooking the tortillas, dump the ground beef in the still-hot pan. Break it apart with a wooden spoon and cook until it begins to brown.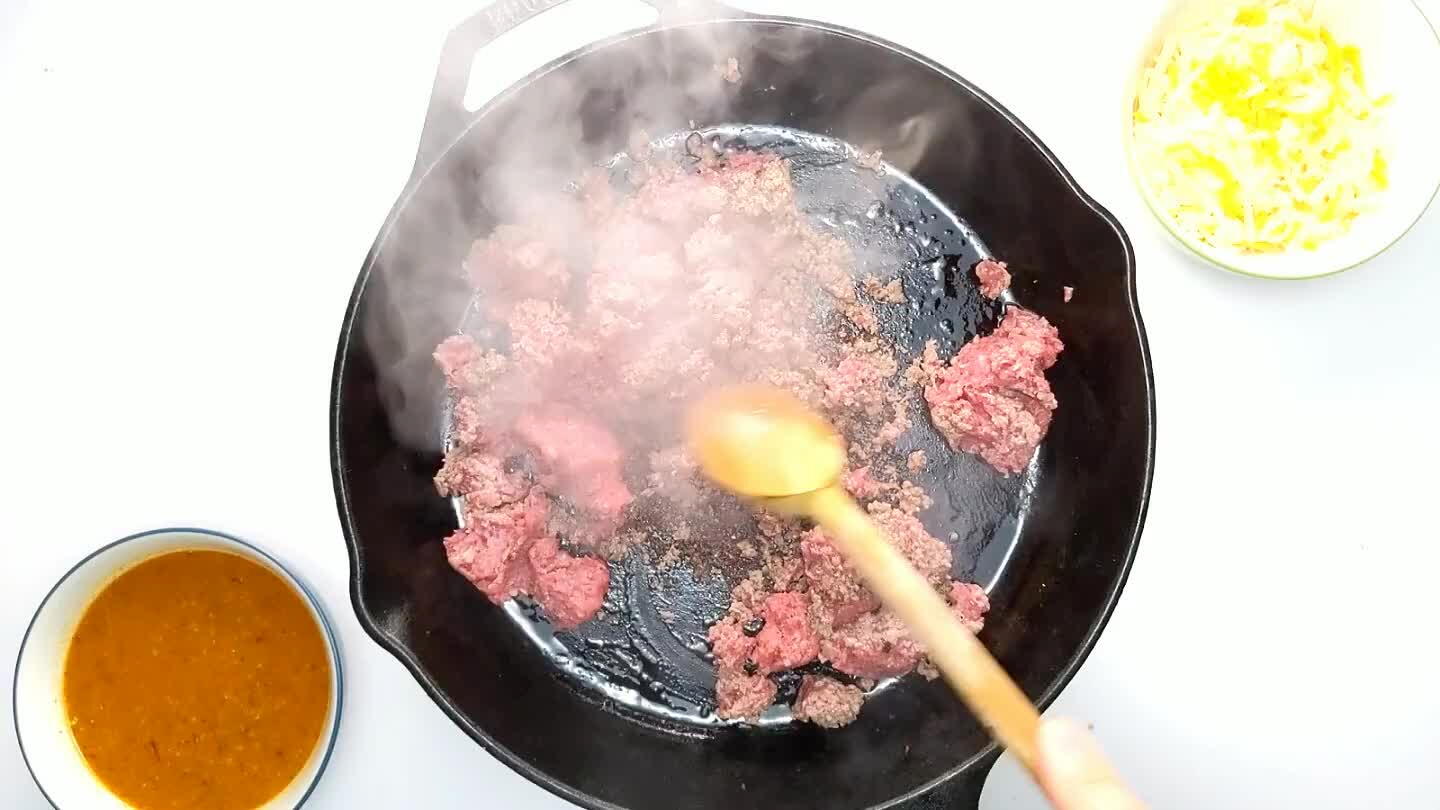 Pour the sauce in with the ground beef. Cook, stirring frequently, until the beef is cooked through and the sauce begins to thicken.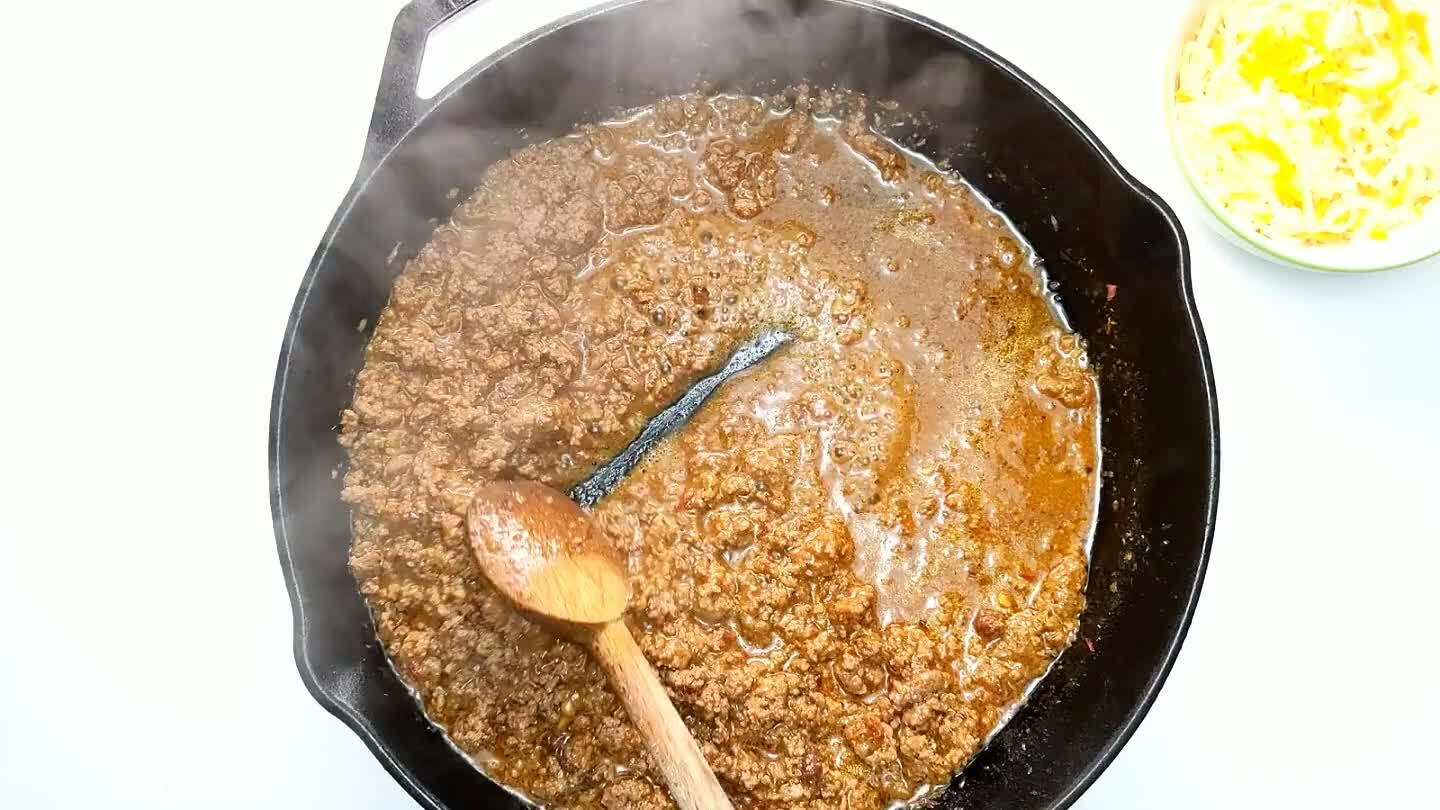 Cut the heat and push the ground beef to one side, allowing the sauce to fill the empty space. This is the lazy way. You can also separate the sauce and meat with a colander and build your enchiladas in a clean pan. But I wanna avoid extra dishes 😜.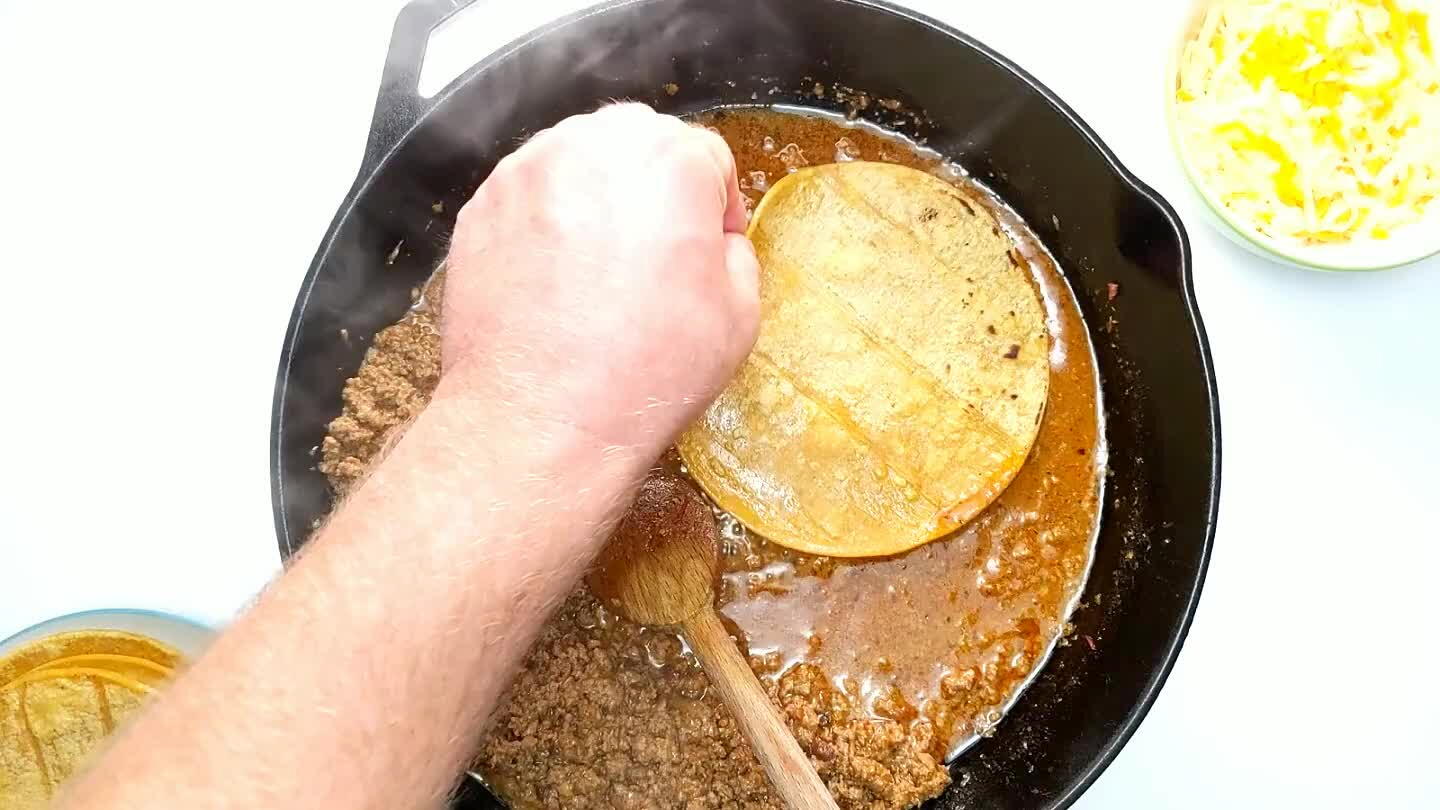 Take a cooked tortilla and dunk it in the sauce.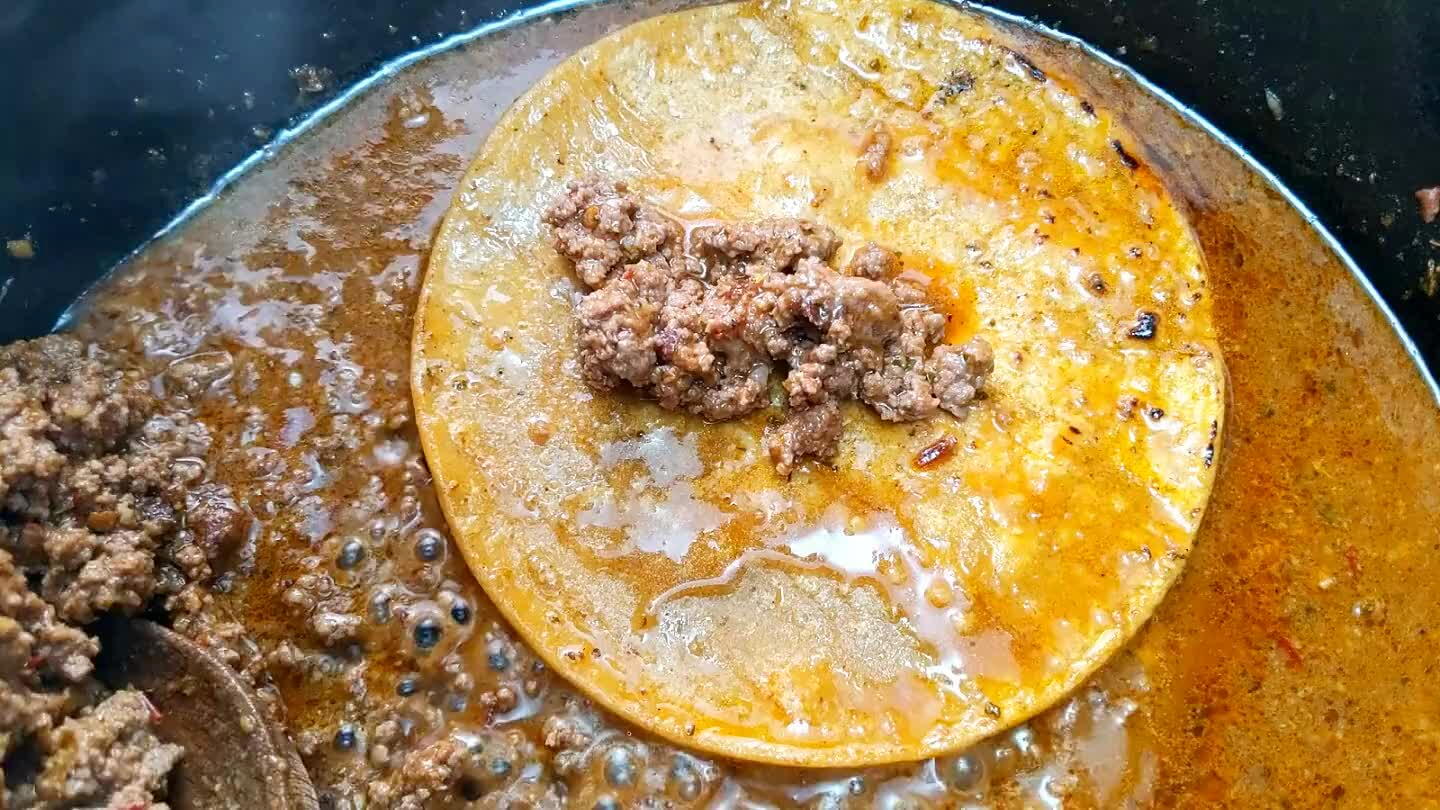 Drop a line of meat down the center.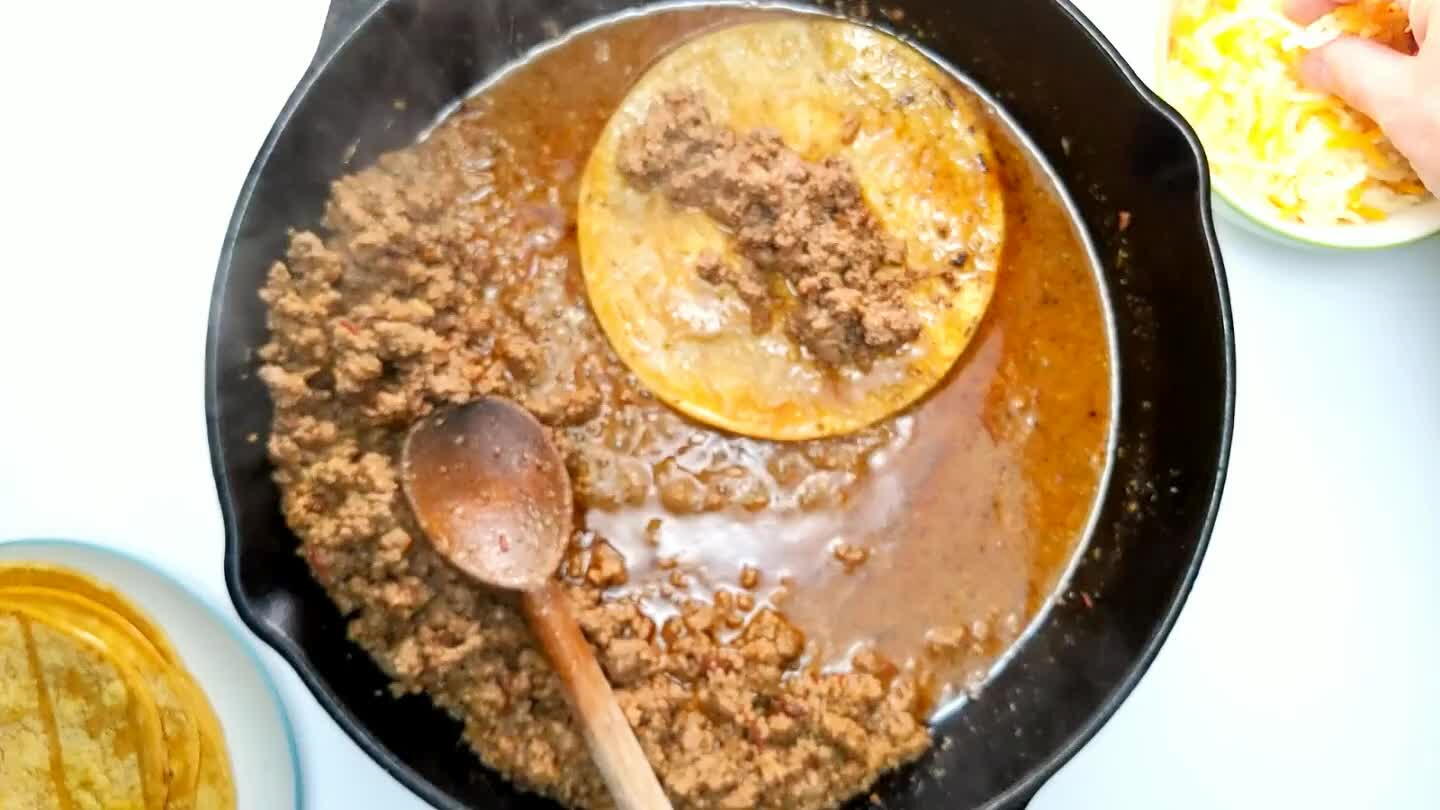 Add a pinch of cheese.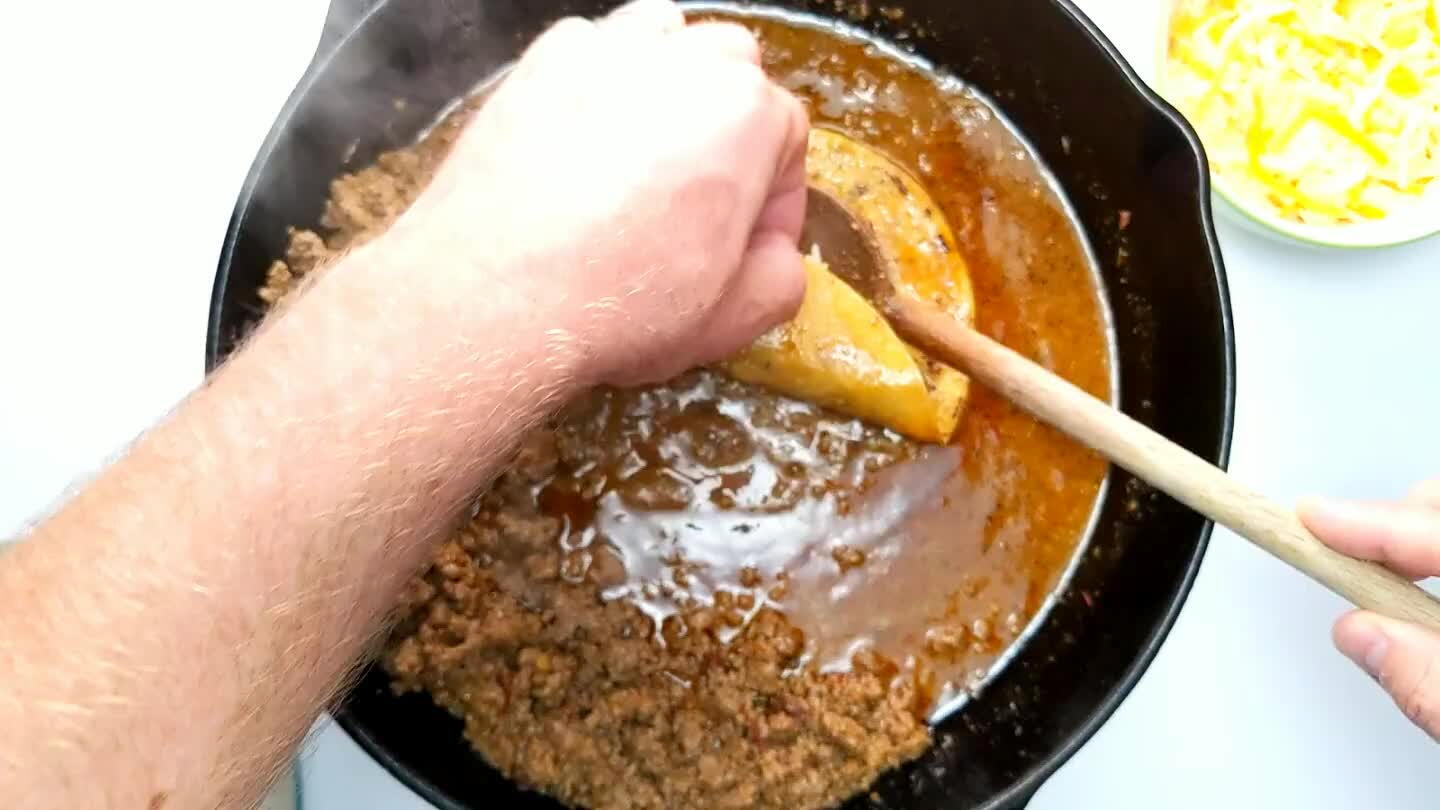 Roll the tortilla into a tube around the meat and cheese. Tuck the enchilada up against the edge of the pan.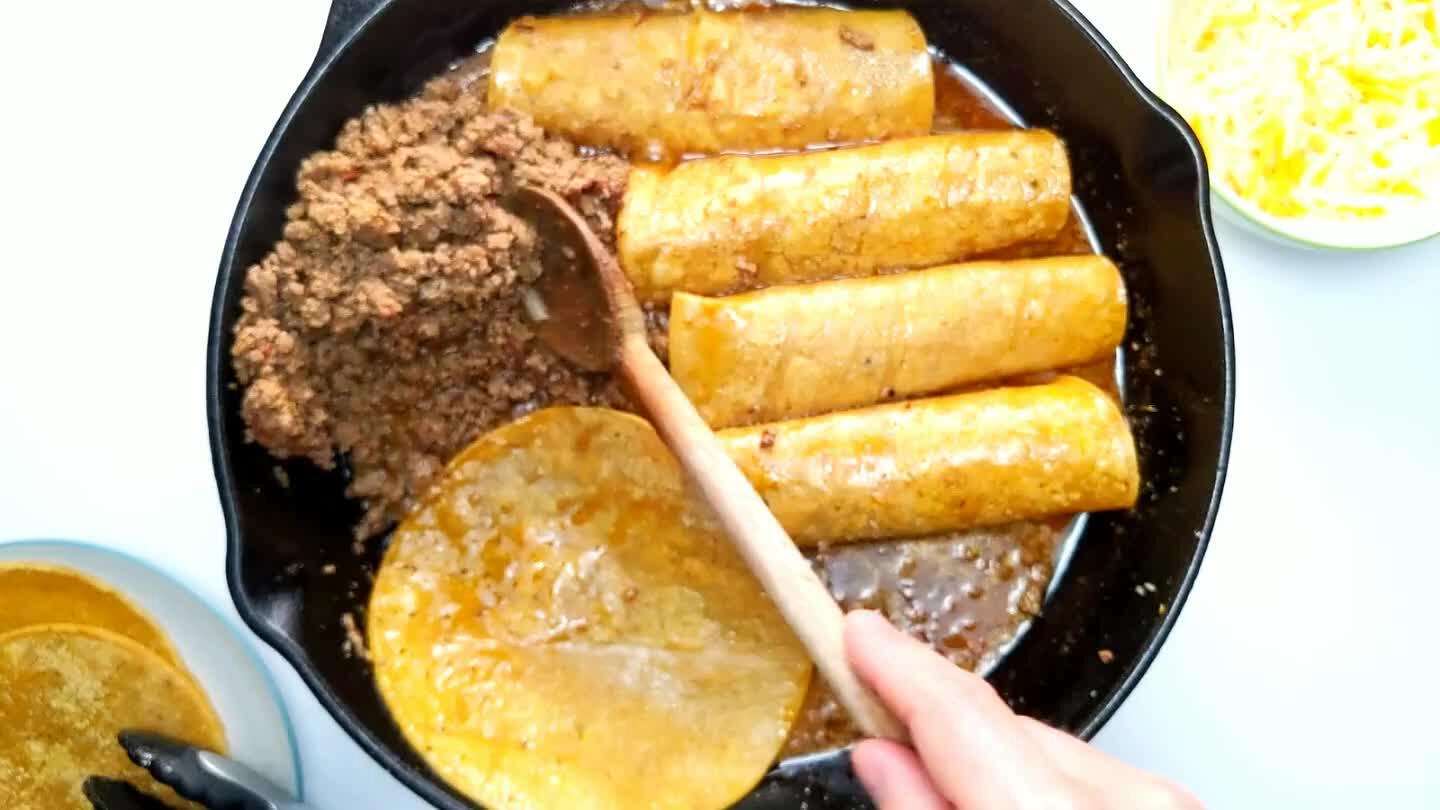 Keep rolling until you're all out of tortillas. If there's any meat or sauce left, spoon it over the top of the enchiladas.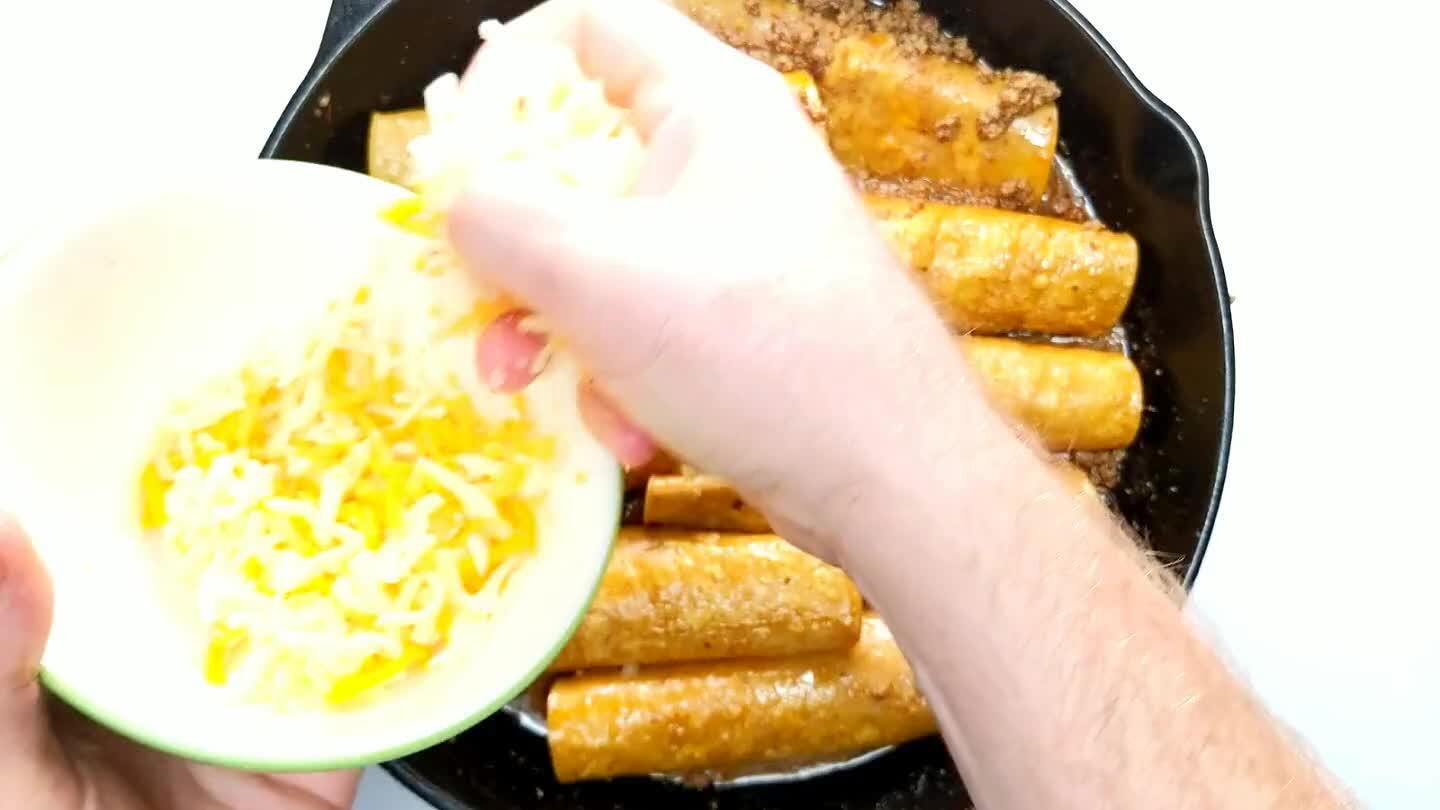 Sprinkle the remaining cheese over the top.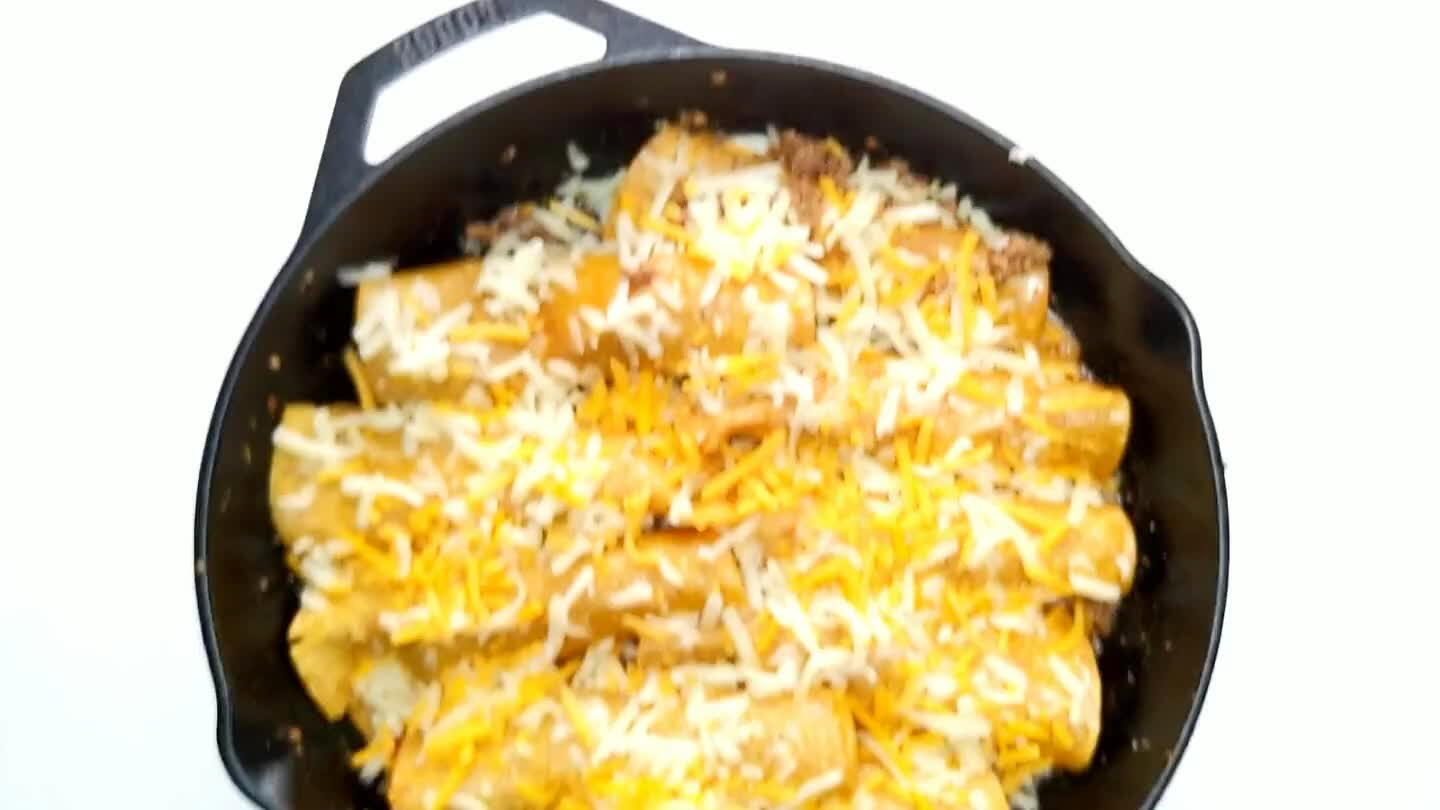 Pop the whole skillet in the oven for about 15 minutes, long enough to melt the cheese and crisp up the edges.