Spicy Lime Oregano Slaw
light and healthy side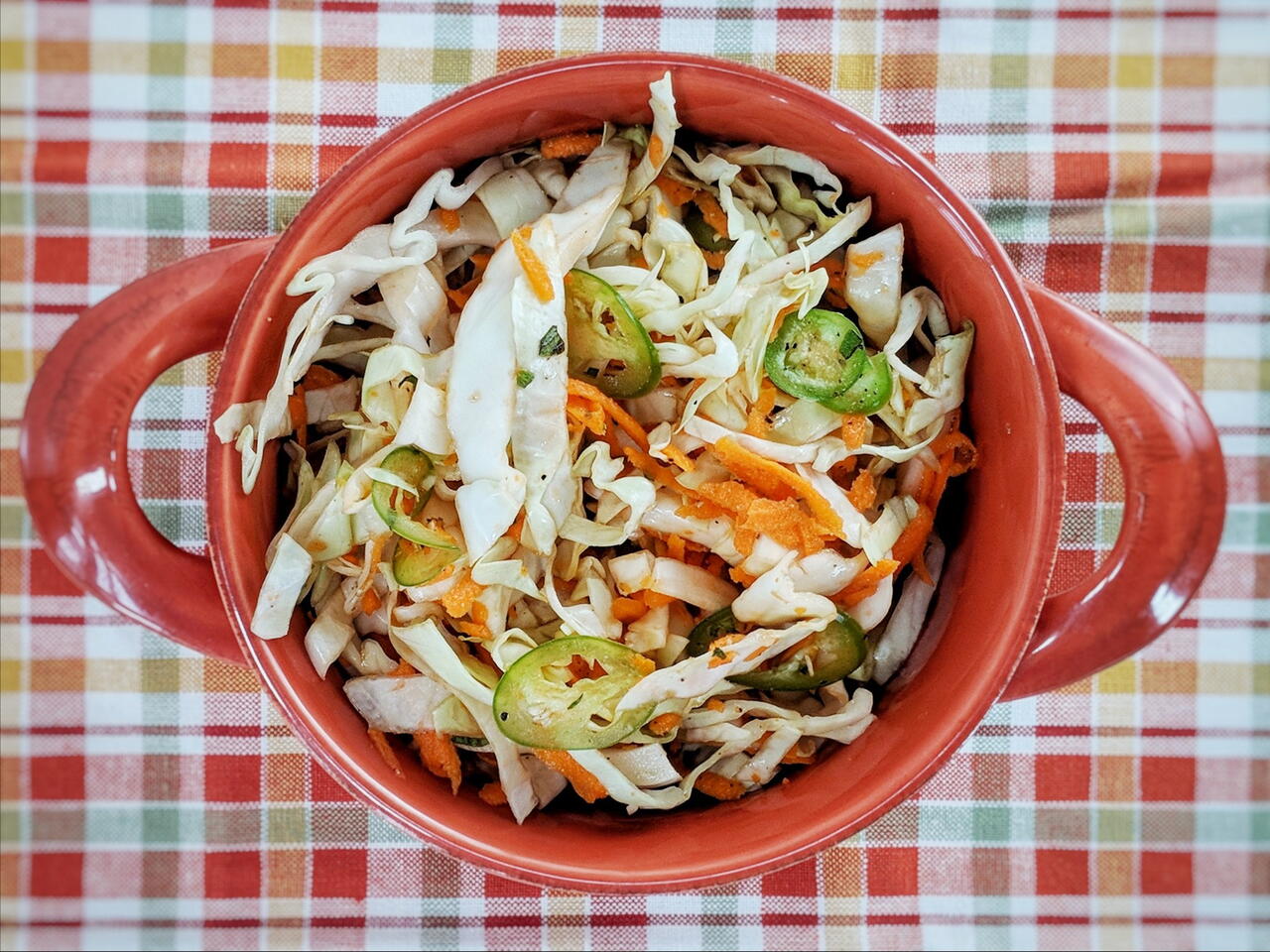 6 portions
15m
A quick accompaniment to any meal with a Mexican theme. Never eat carnitas without it.
What you will need
1 serrano chili
1/2 head cabbage
2 large carrots
2 Tbsp (3 g) chopped fresh oregano
2 limes
salt and pepper to taste
(Nutritional facts 39 calories, 0.3 g fat, 10.86 g carbohydrates, 0.97 g protein, 0 mg cholesterol, 1536 mg sodium)
How to cook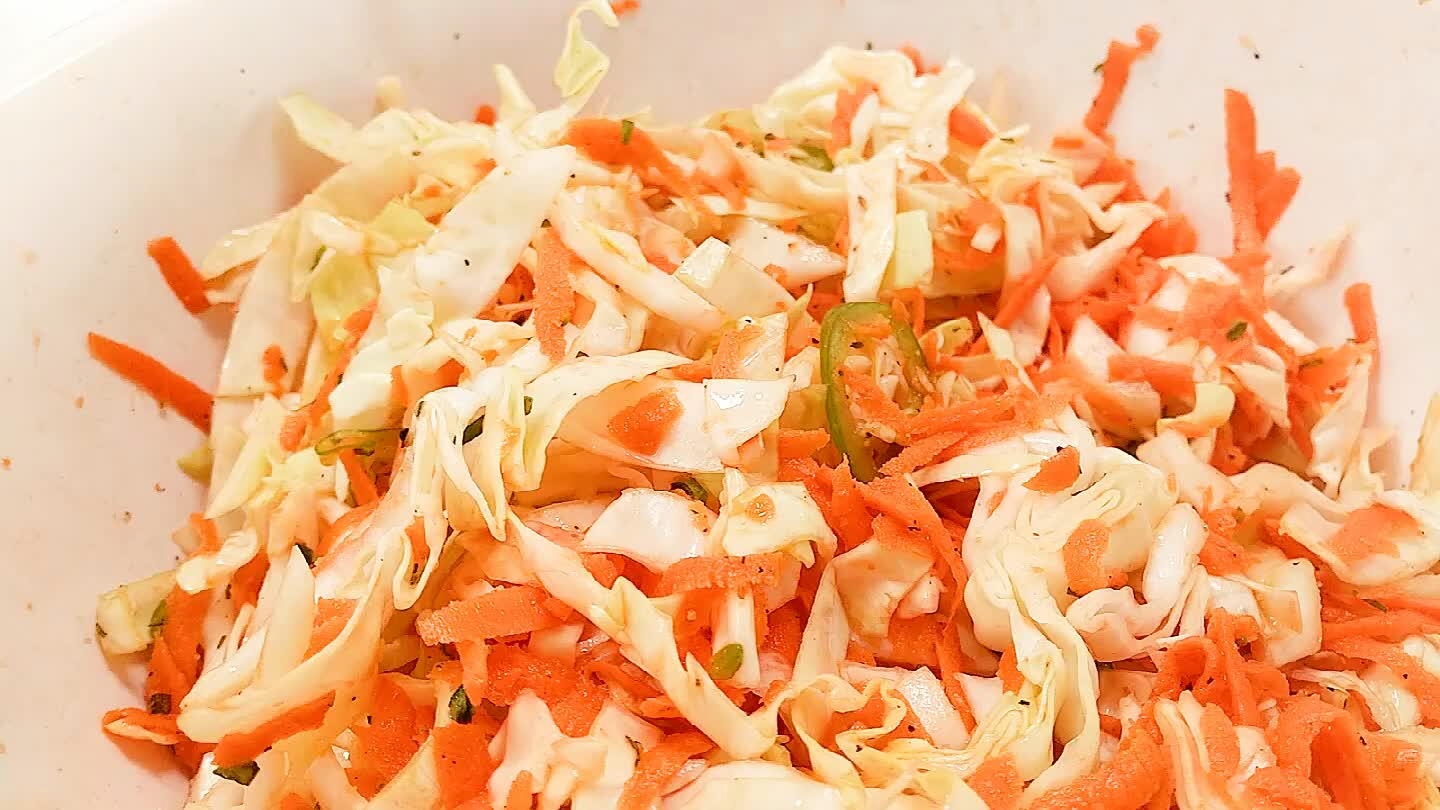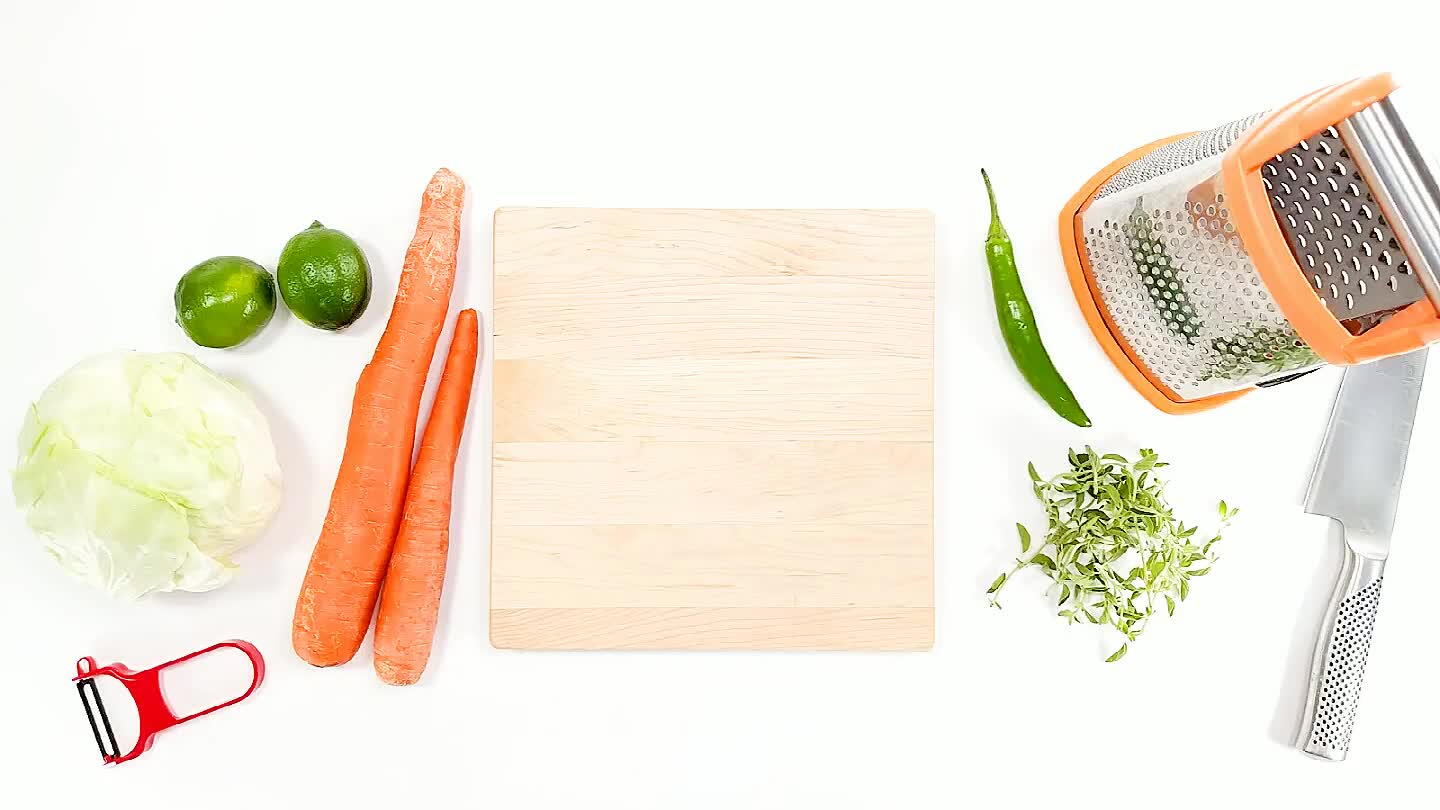 Slice the serrano chili as finely as possible.
Halve the cabbage, remove the core, and slice.
Pick and chop the fresh oregano.
Peel the carrots and grate on the large side of a box grater. Place the grated carrot in a bowl with the sliced chili and cabbage.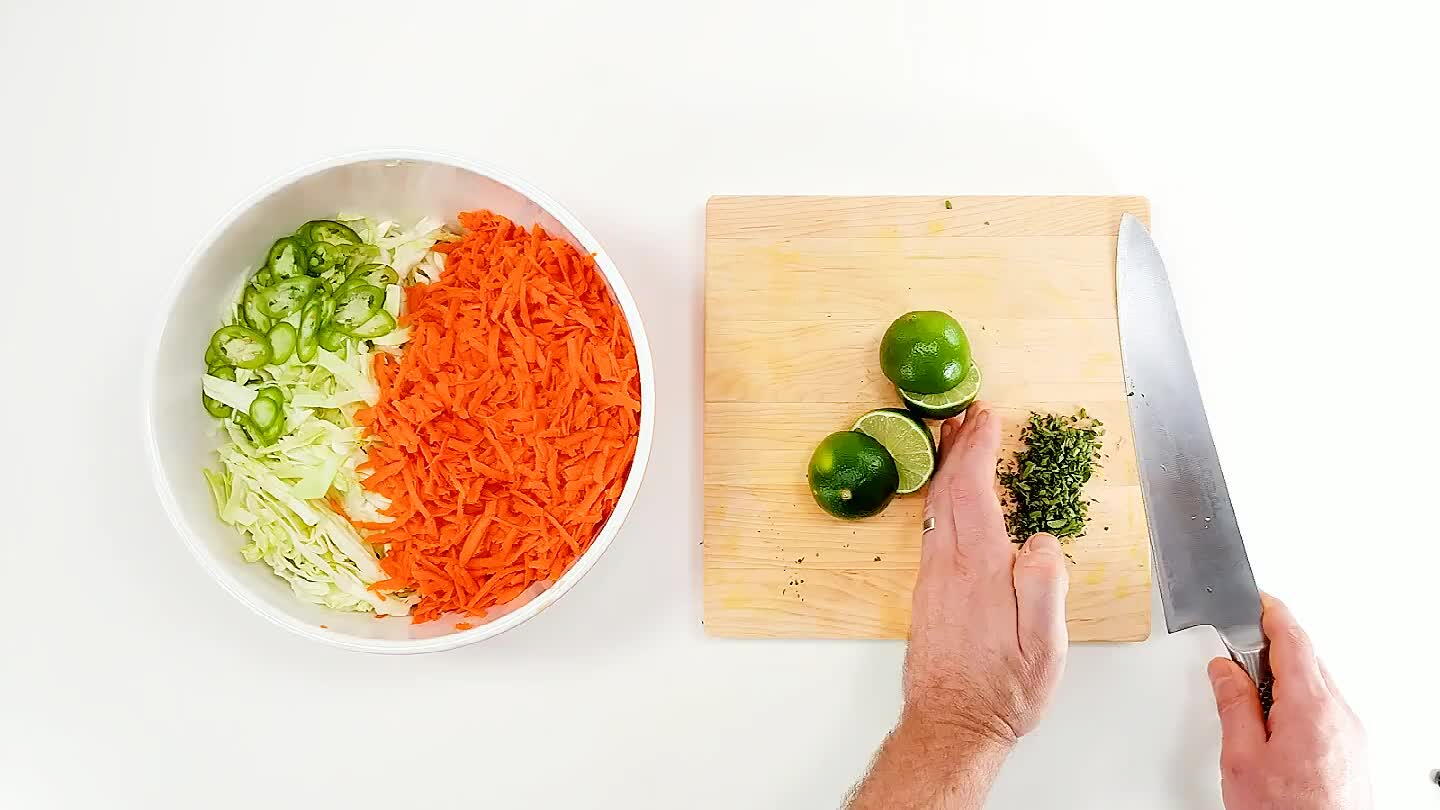 Transfer the chopped oregano into the slaw.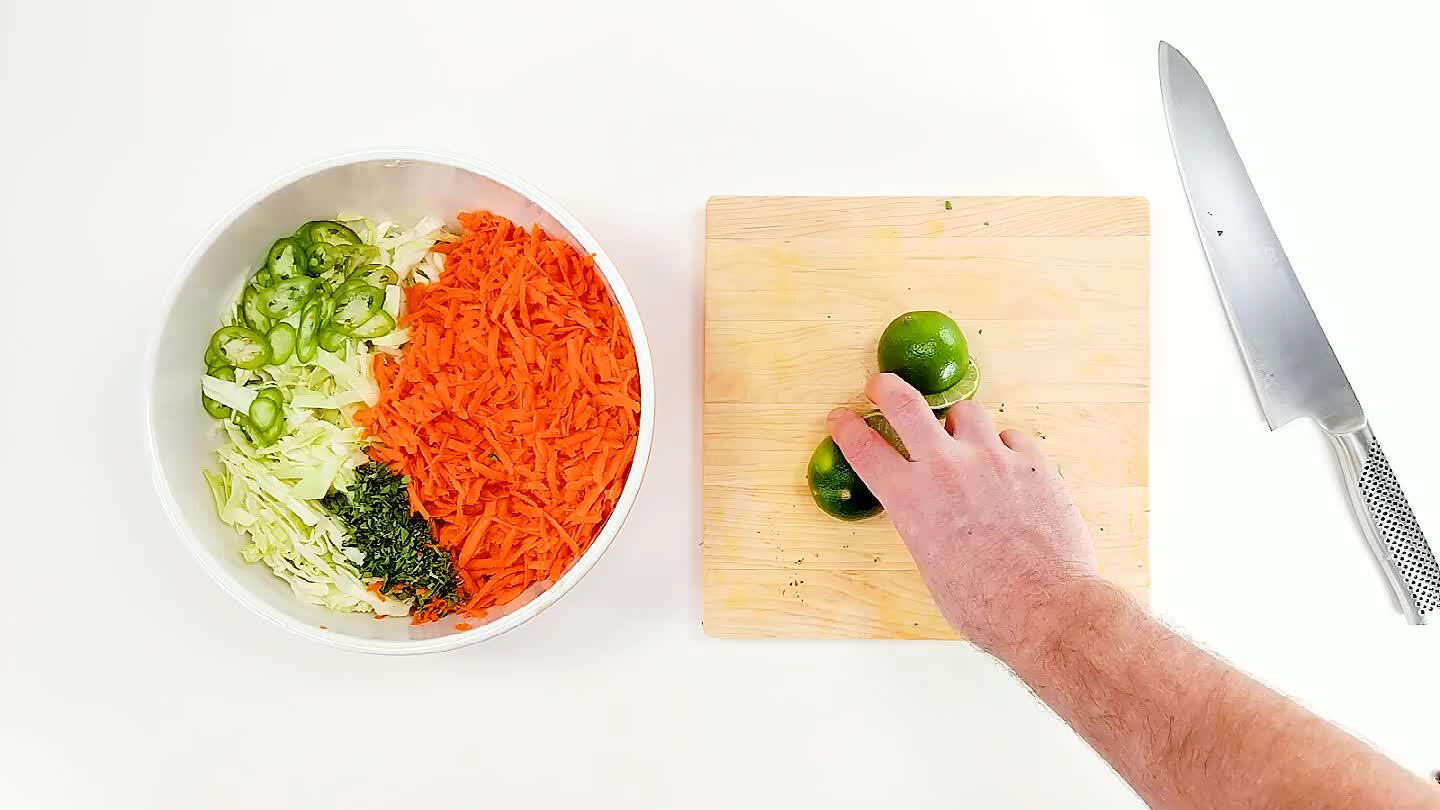 Squeeze the juice from the lime into the slaw.
Mix well as you season the slaw with salt and pepper.