Sun Dried Tomato Spaghetti Squash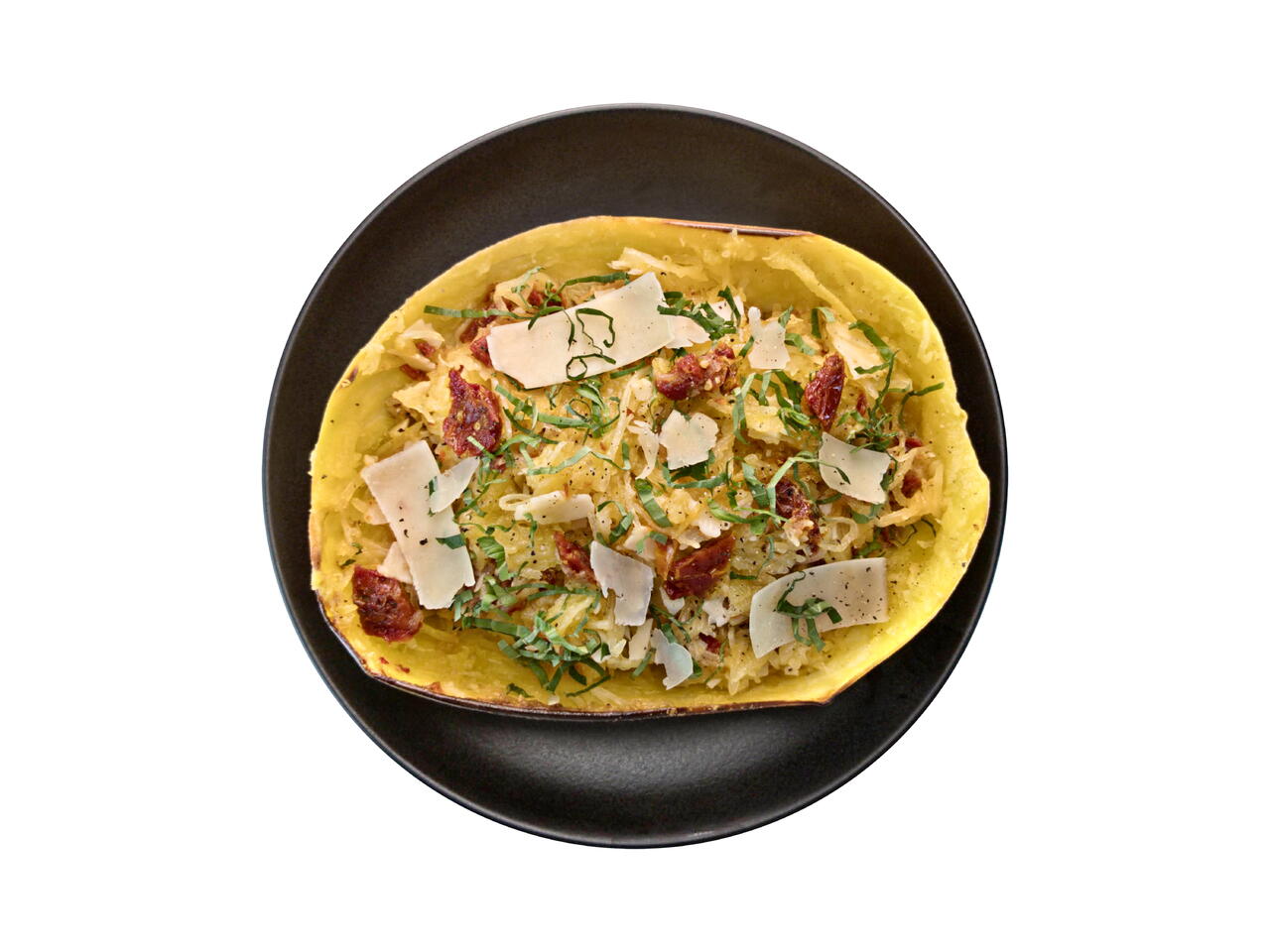 4 portions
40m
Pack a ton of flavor into this simple and healthy squash with delicious chopped sun-dried tomatoes and parmesan cheese.
What you will need
1 Spaghetti Squash
Olive Oil
Salt
Black Pepper
.5 oz Fresh Basil
4 oz Sun-dried Tomatoes
2 oz Shredded Parmesan
(Nutritional facts 274 calories, 10.93 g fat, 32.06 g carbohydrates, 18.42 g protein, 21 mg cholesterol, 2686 mg sodium)
How to cook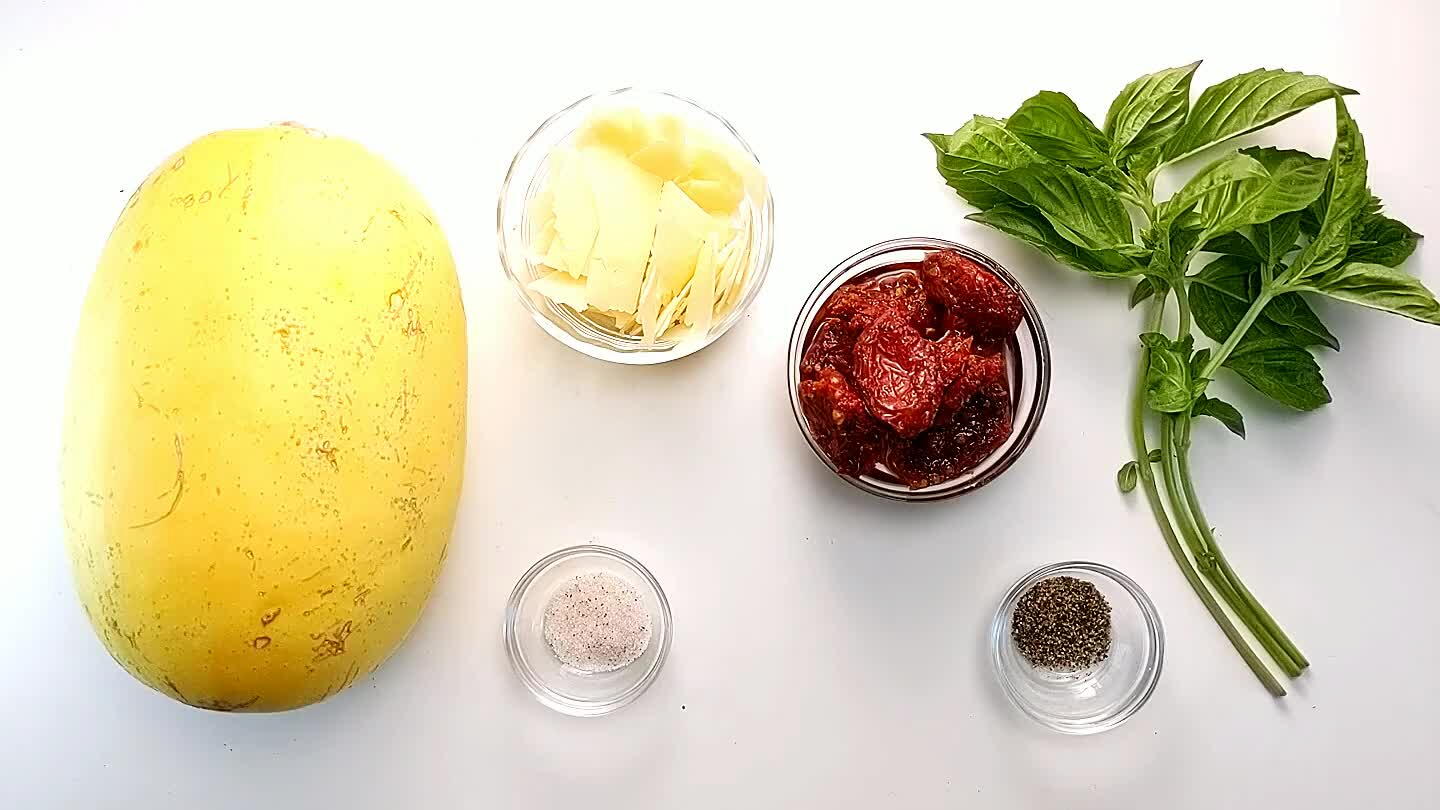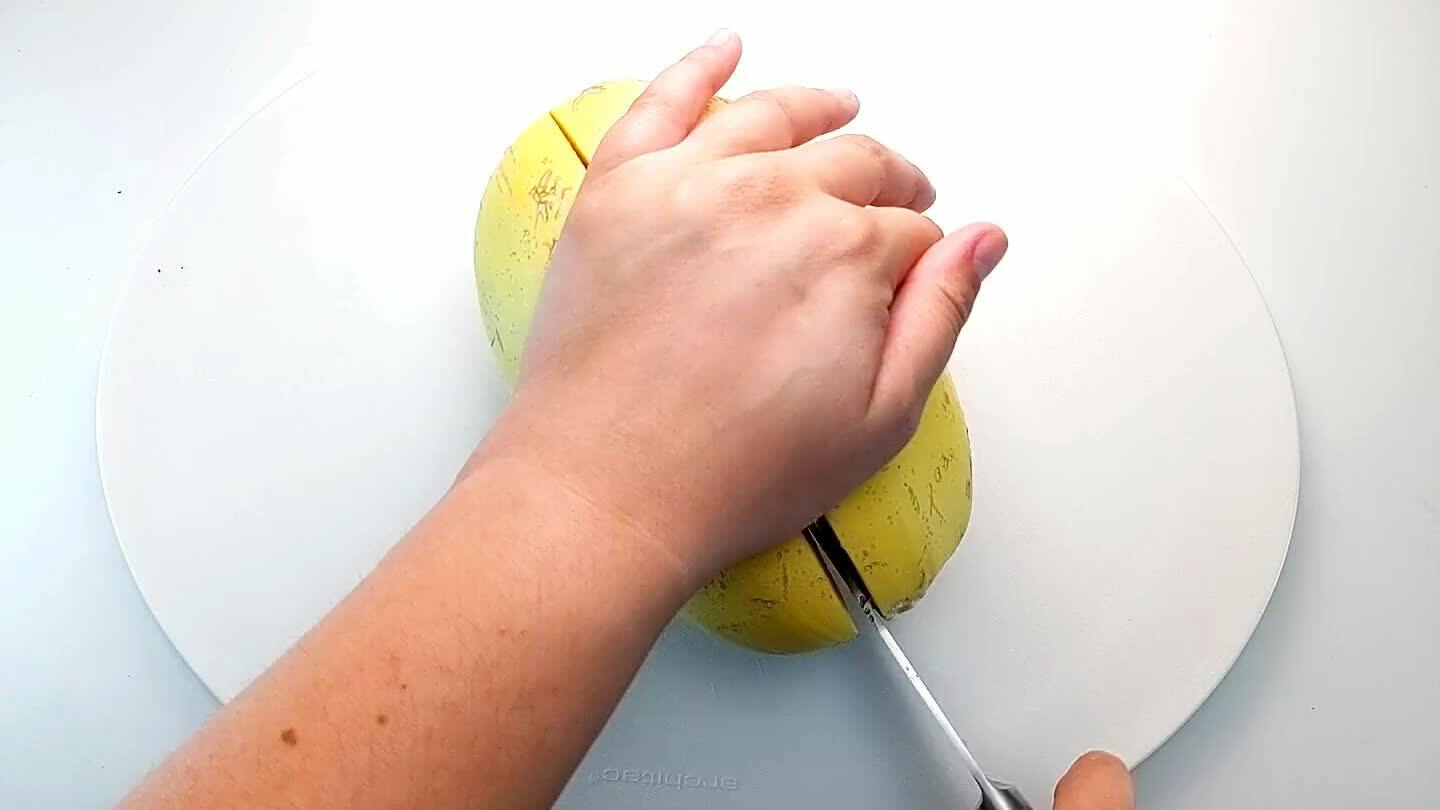 Cut the spaghetti squash in half. These can be tough to crack open, but just keep trying!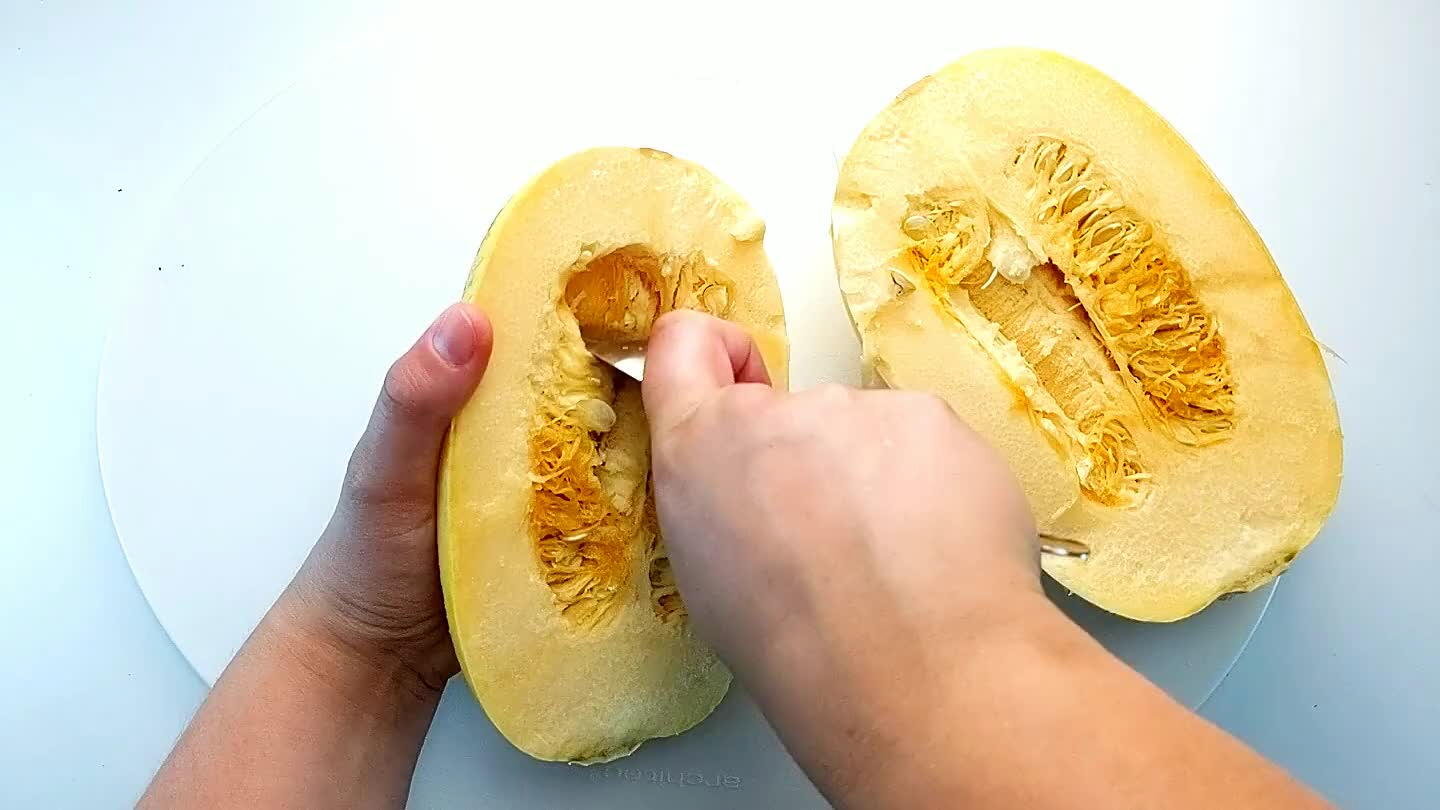 Scoop out the seeds from each side.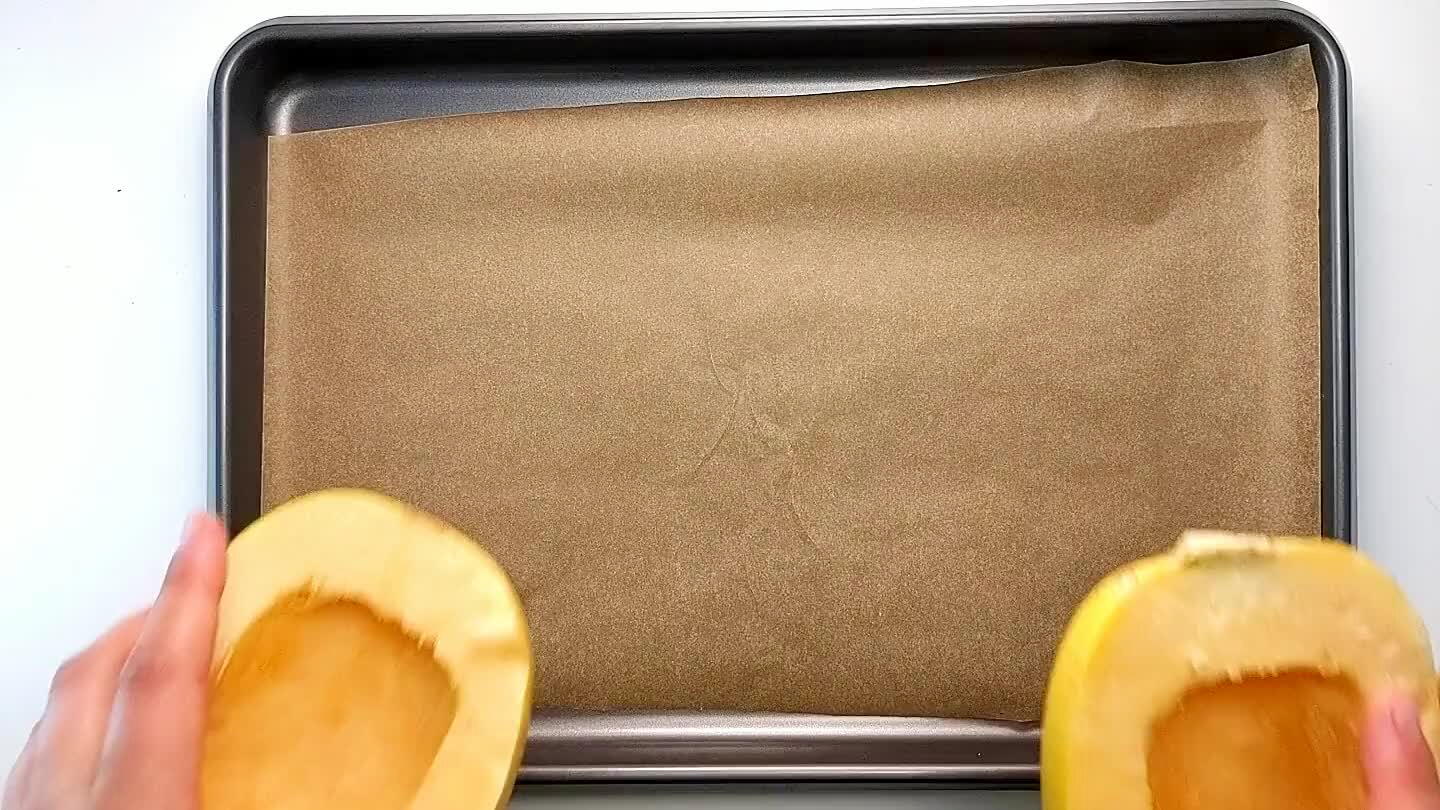 Place the squash on a prepared baking sheet and coat the inside and outside with olive oil.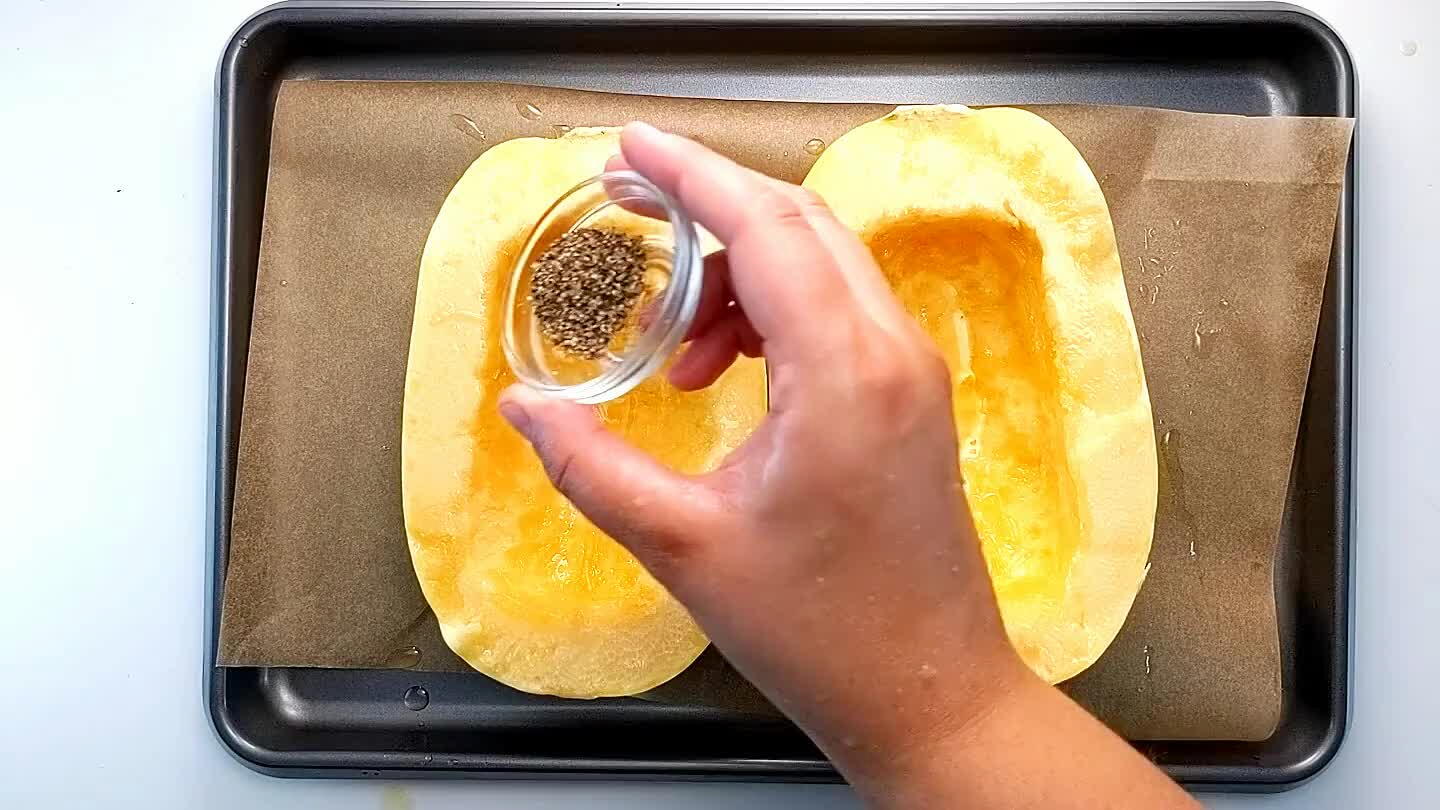 Season both sides of the squash with a generous pinch of black pepper.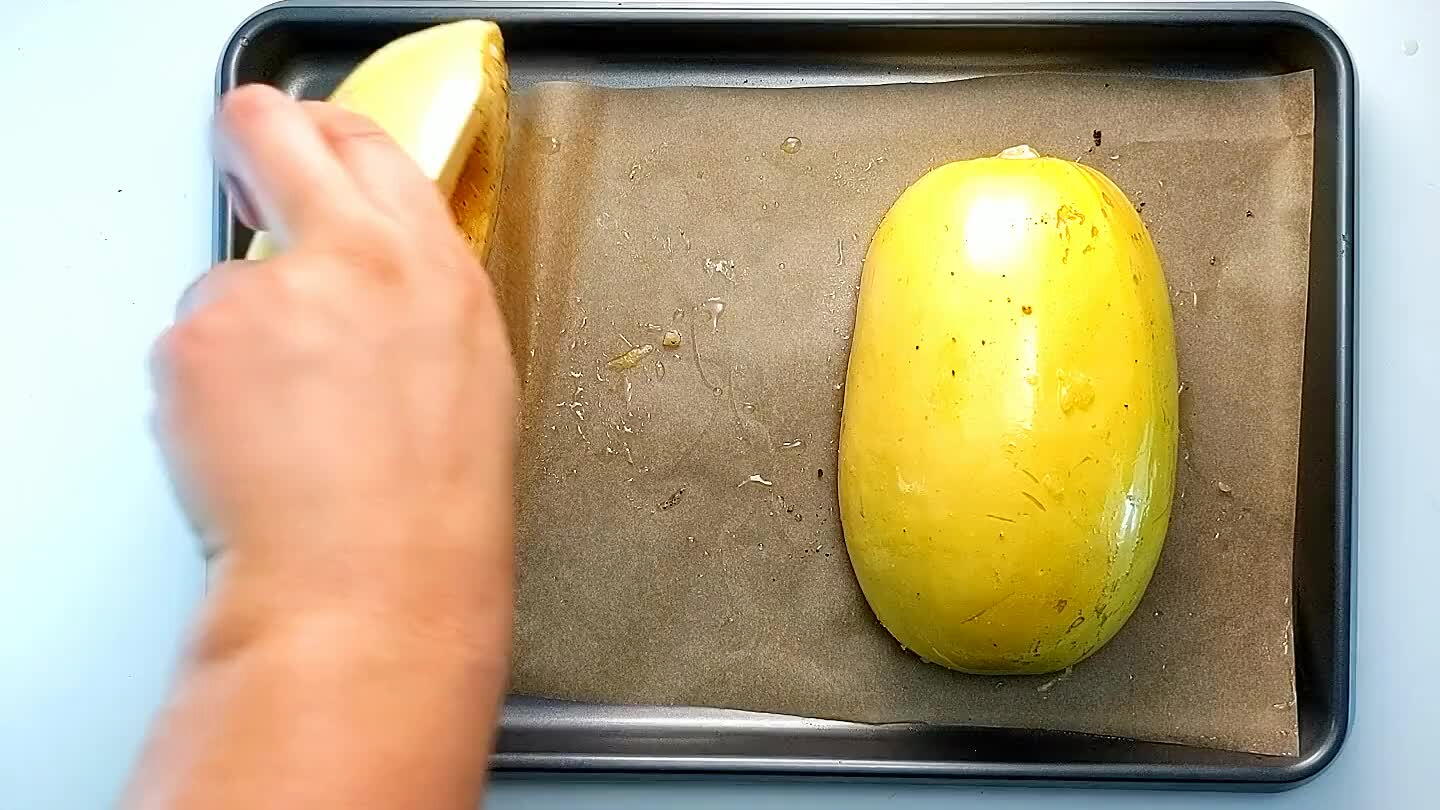 Flip the squash so the skin is facing up and poke holes to prevent the skin from bursting.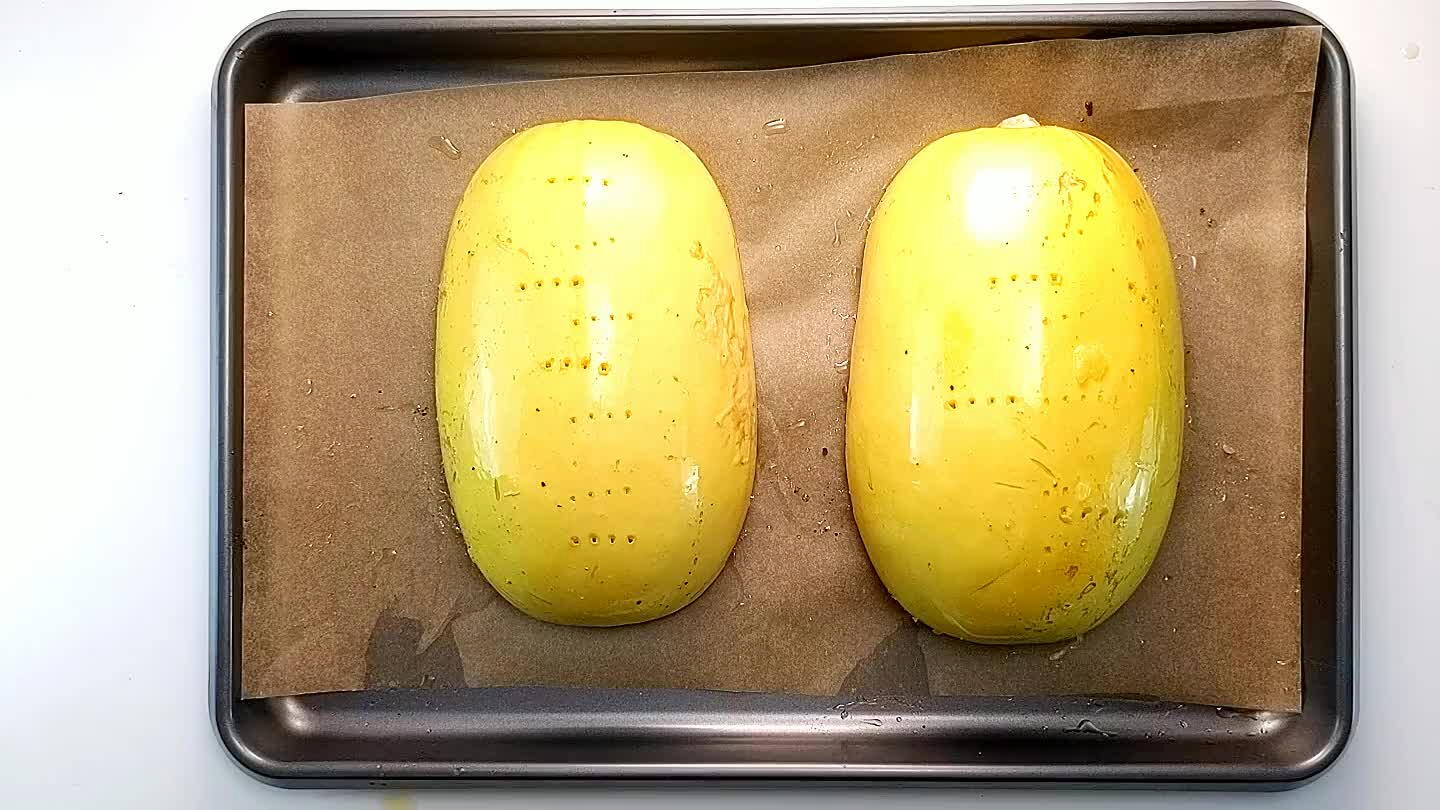 Bake for about 30 minutes at 400°F or until a fork can pierce through the squash flesh. This squash is best if not overcooked since it will get mushy, so I recommend cooking less rather than too much!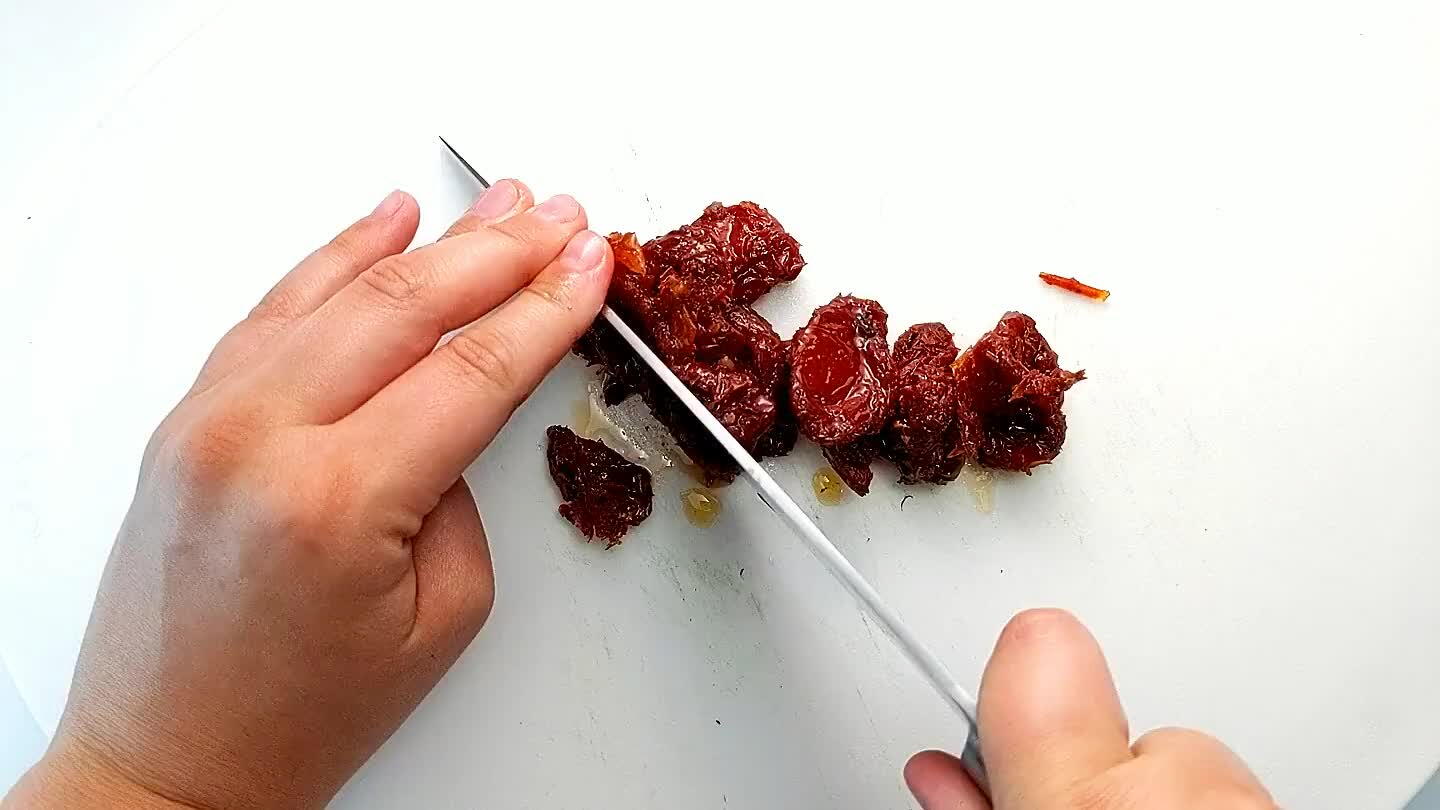 If not already chopped, chop the sun-dried tomatoes into small pieces.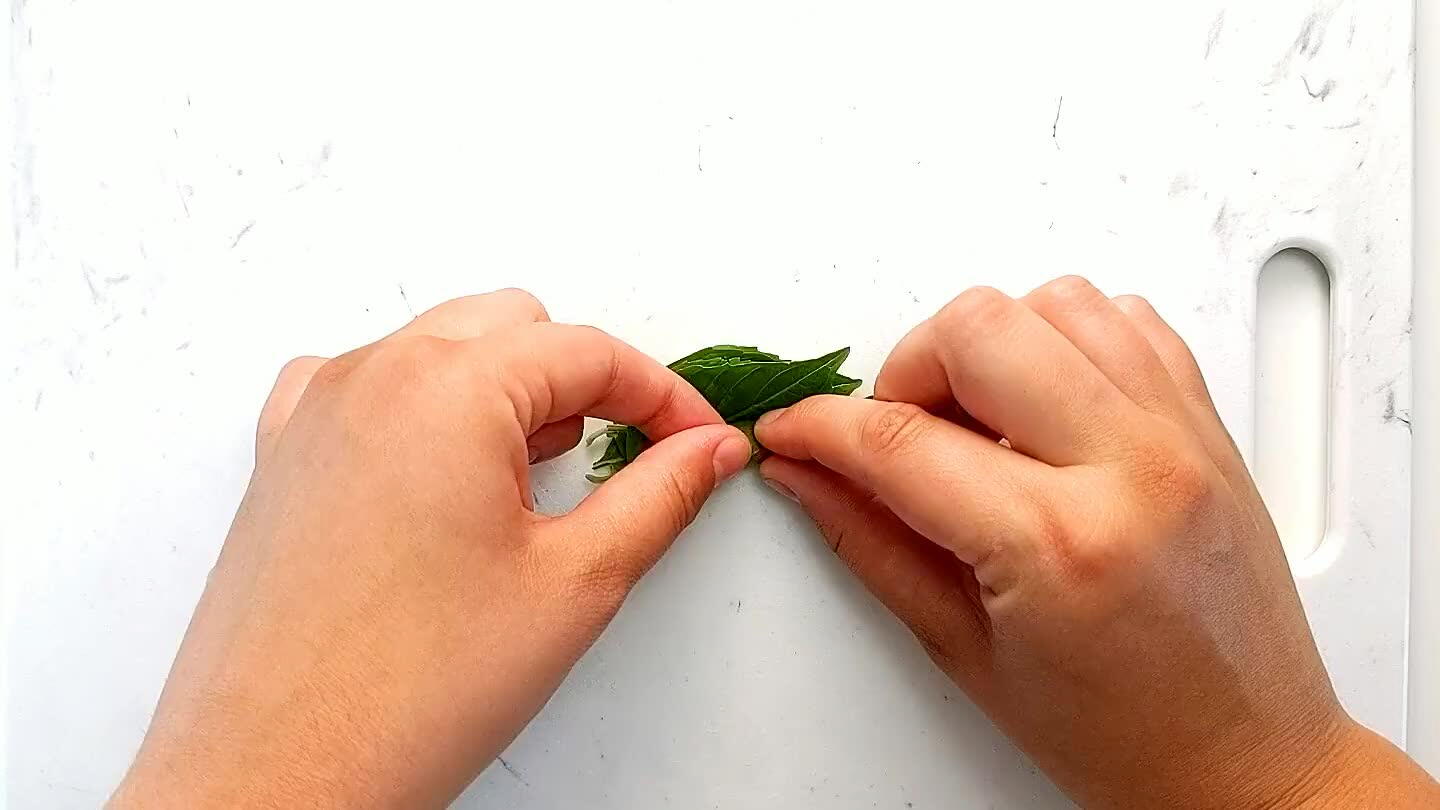 Pick the leaves from the fresh basil and stack together. Roll into a log and slice as thin as you can.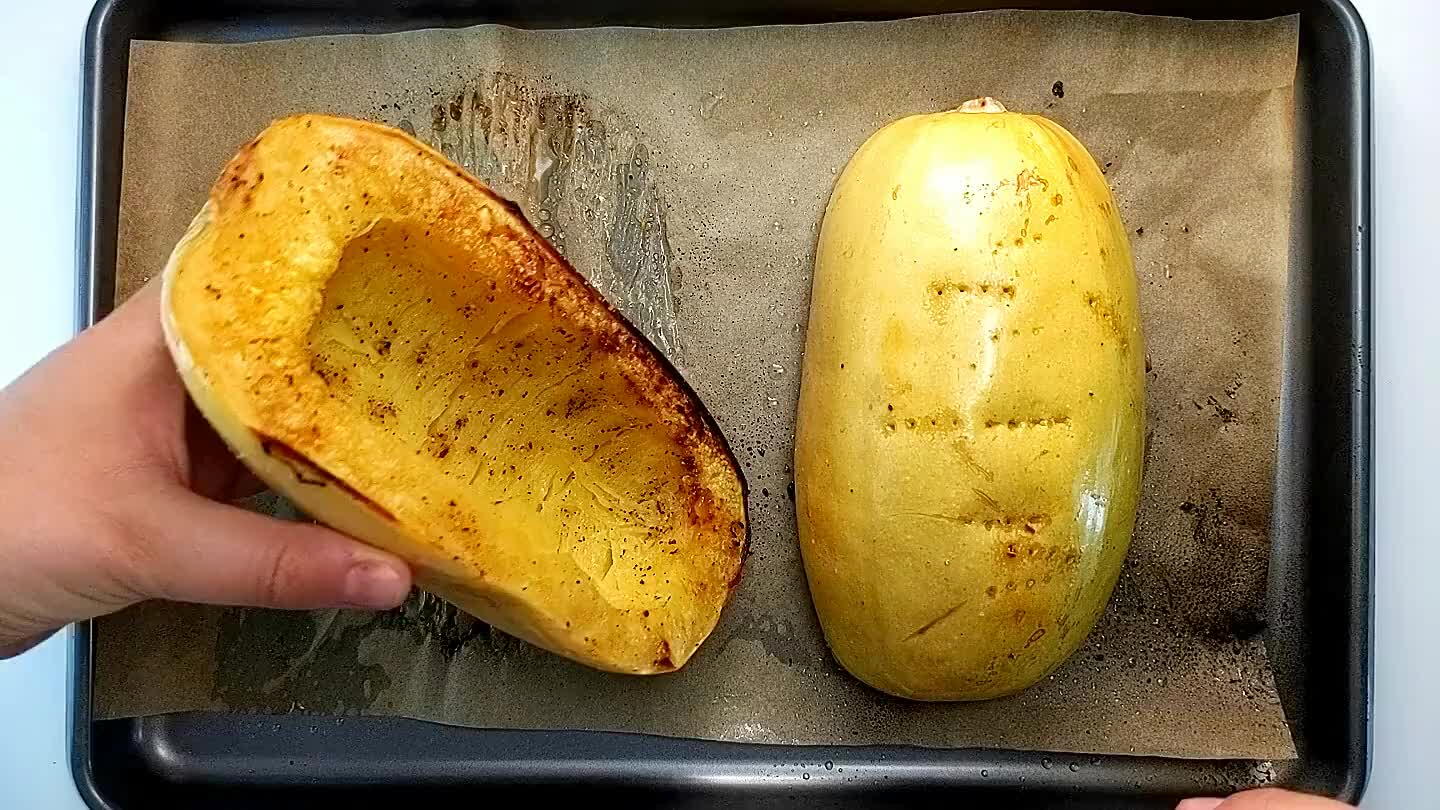 Once cool enough to handle, shred the squash with a fork.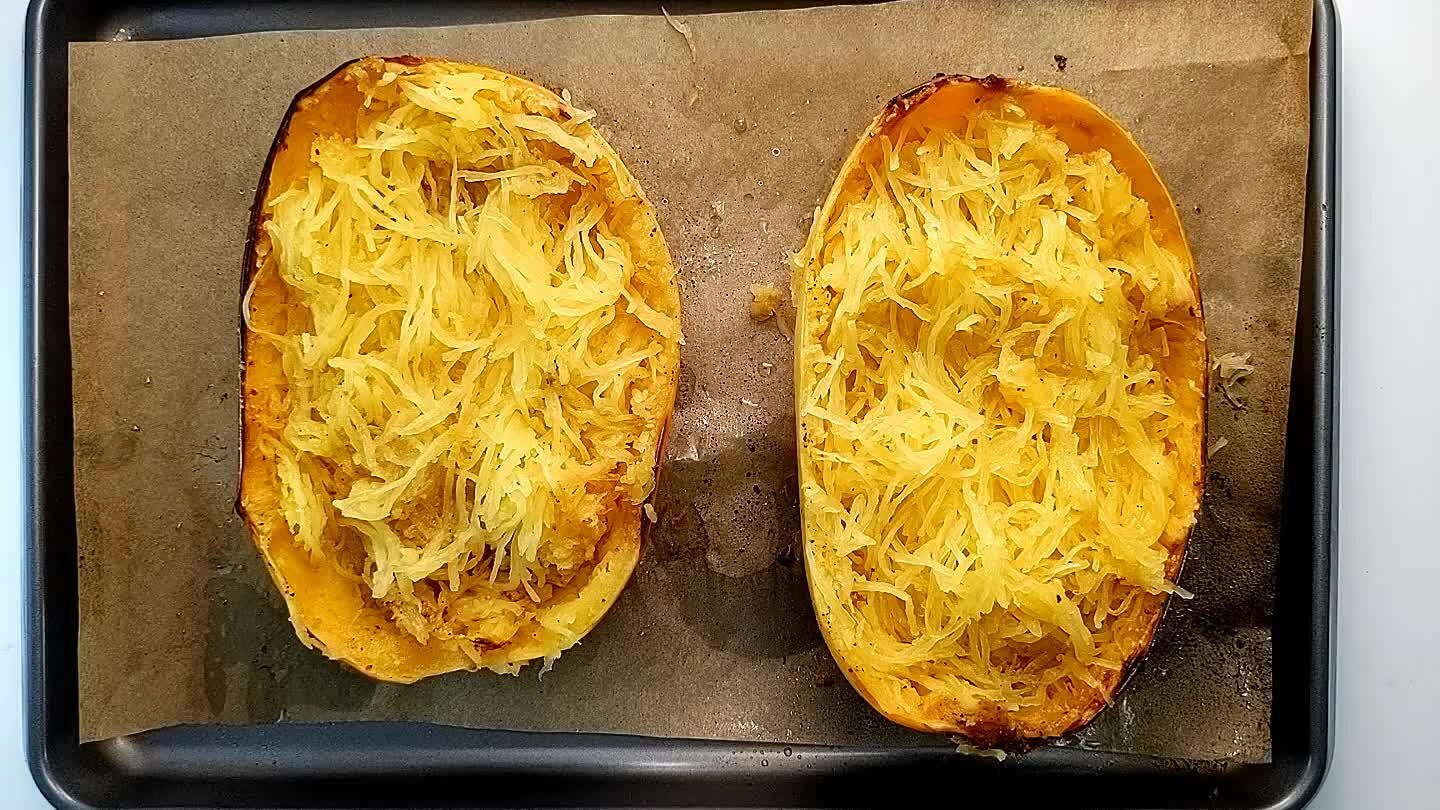 Add the chopped sun-dried tomatoes and parmesan to the squash halves.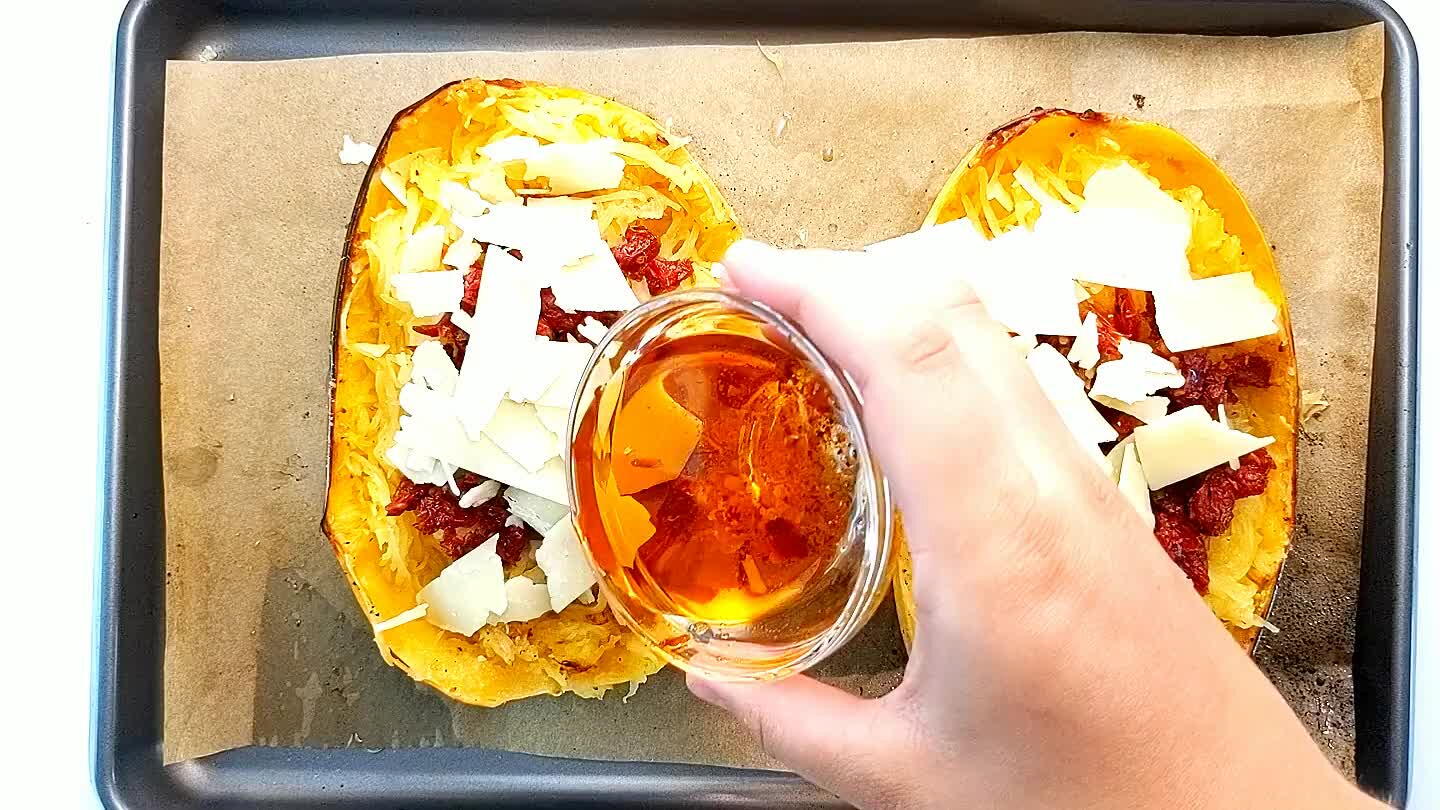 I love to add just a drizzle of the oil from the sun-dried tomato jar for some extra flavor, so if you have some leftover, add a drizzle to each half.
Mix all the ingredients in each squash half together. It might be easier to toss everything in a large bowl and return to the squash half if you'd like to serve it that way.