4 portions
30m
An antidote to the standard boring vegan meal. I love the combination of cumin and sweet potato.
What you will need
2 lb. Sweet Potatoes
1 bunch Cilantro
6 Tbsp Olive Oil
1 1/2 tsp Salt
1 tsp Ground Cumin
1 tsp Ground Black Pepper
1/4 cup Pepitas
1 tsp Chili Flakes
1 Lime
15 oz. Black Beans
1 Avocado
(Nutritional facts 106 calories, 7.12 g fat, 9.27 g carbohydrates, 3.53 g protein, undefined mg cholesterol, 372 mg sodium)
How to cook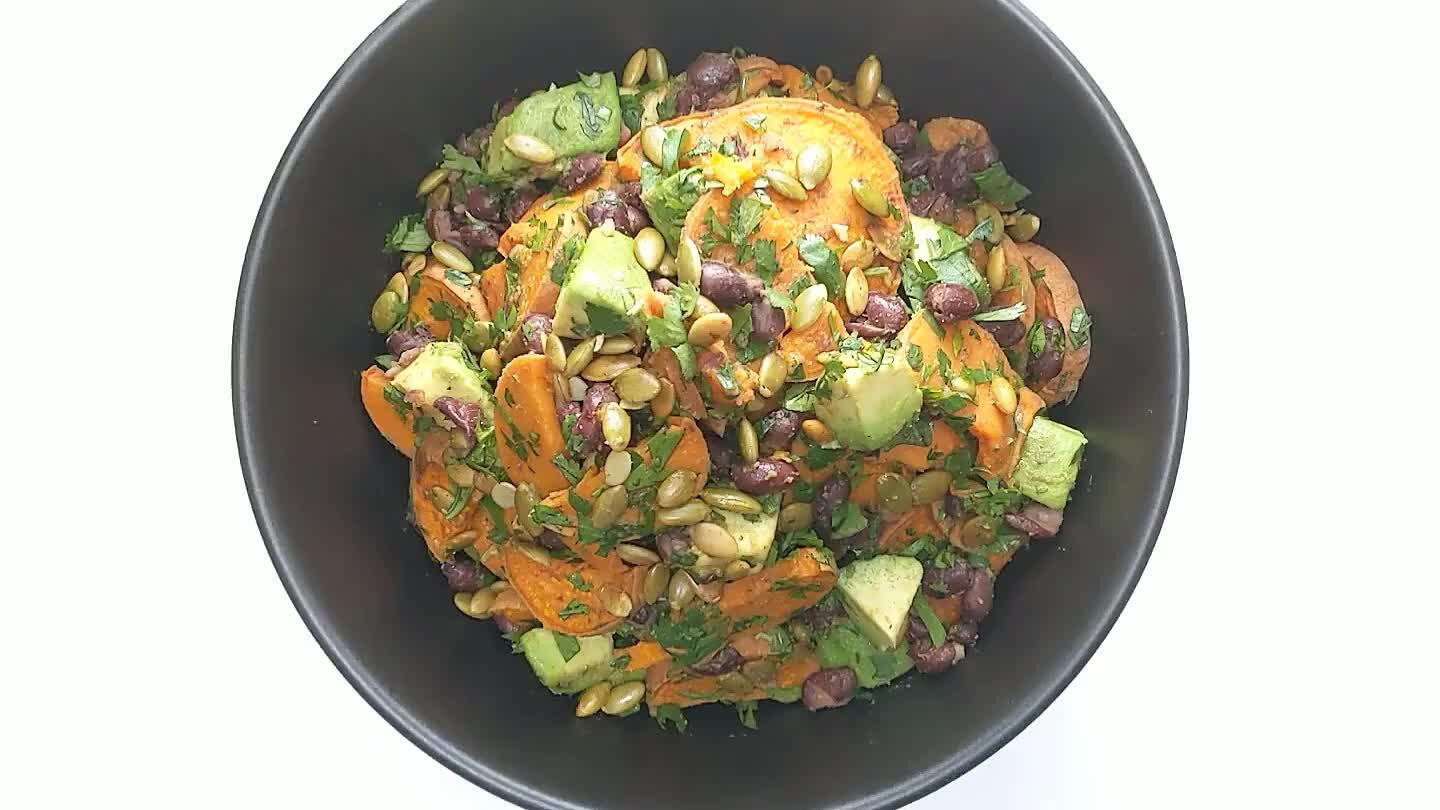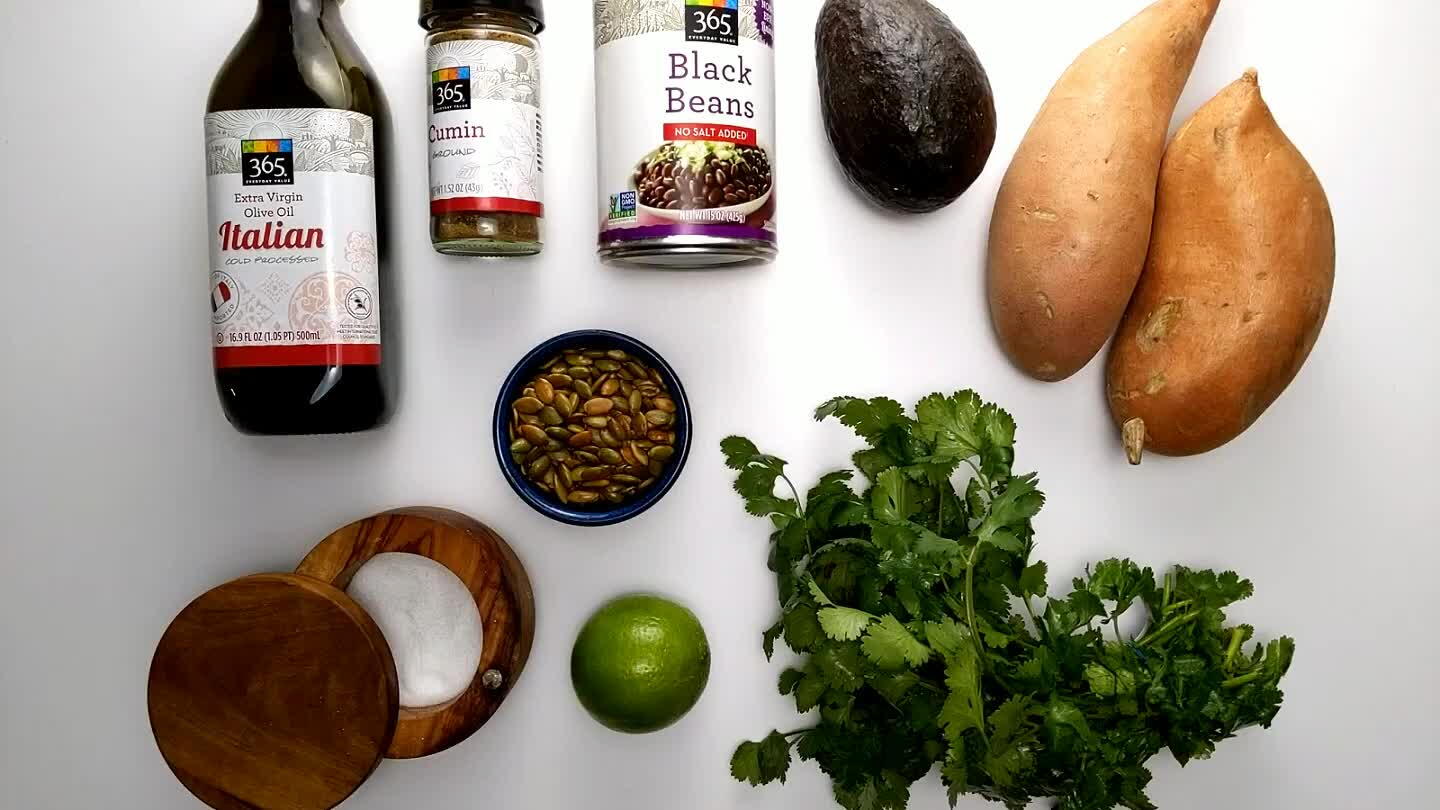 Preheat oven to 450°F
Preheat oven to 450°F.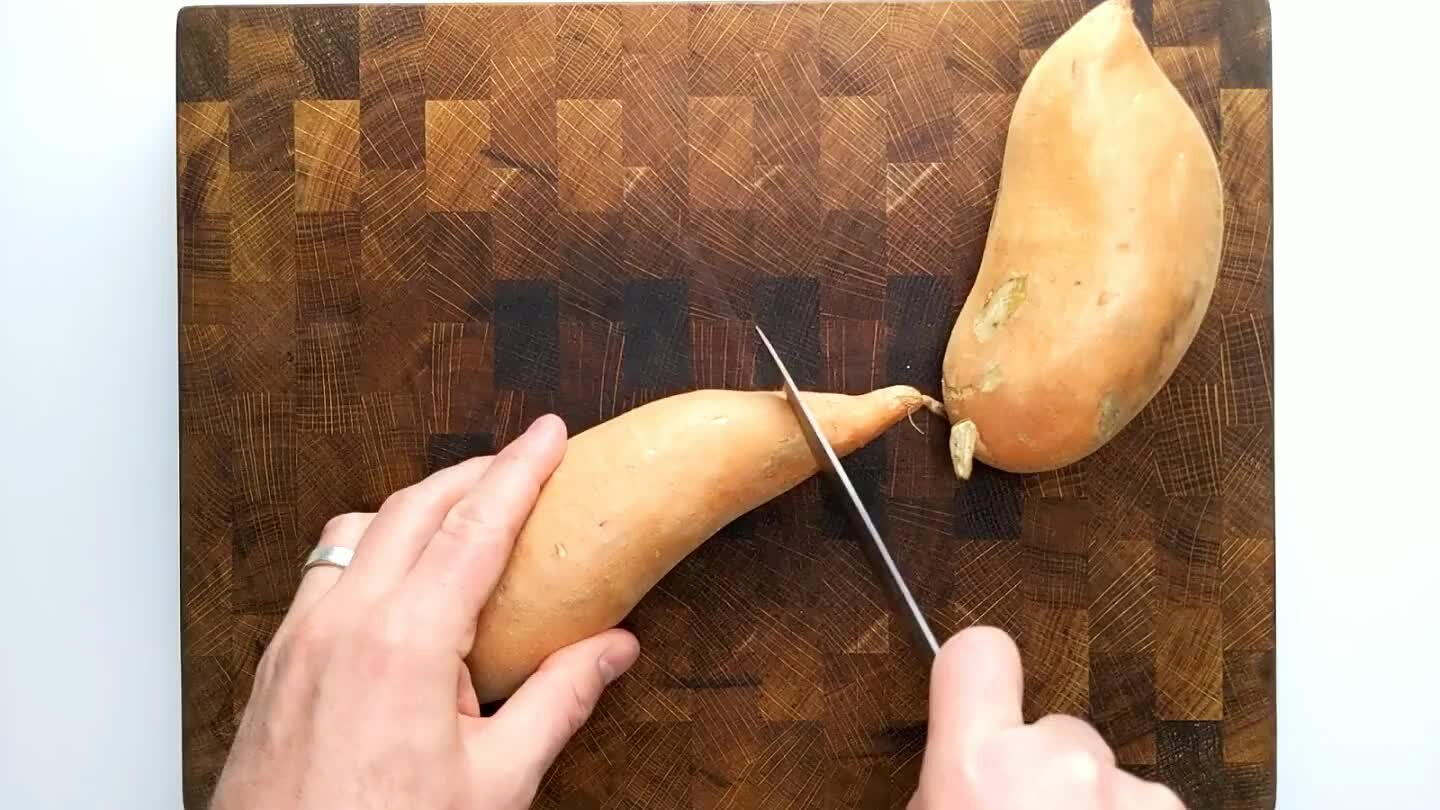 Slice the sweet potatoes in half lengthwise. Place them on the cut face and slice into half rounds, about 1/4" thick.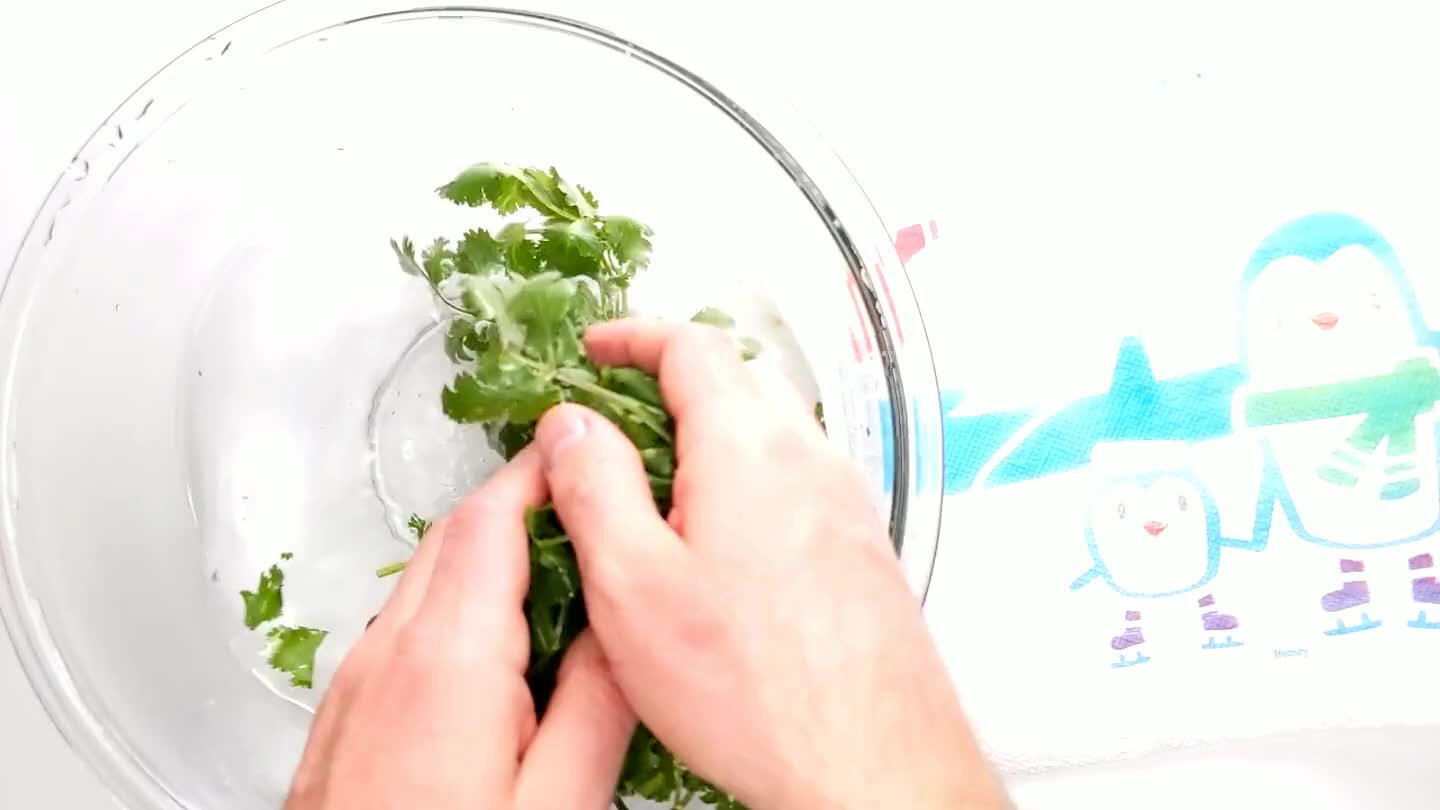 Rinse the cilantro thoroughly. Remove the lower half of the stem. Dry the cilantro on paper towels. Chop roughly.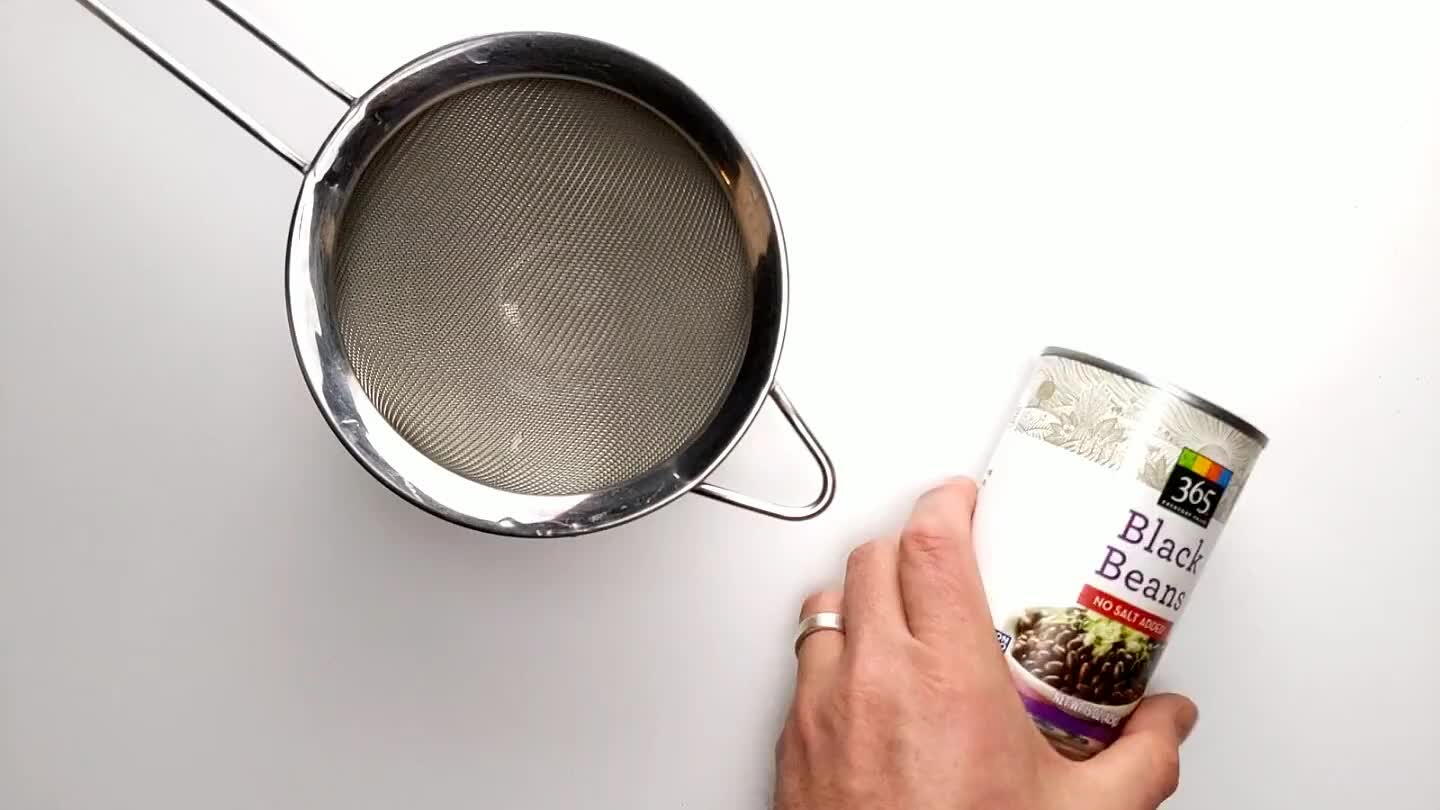 Strain the black beans to remove the packing liquid.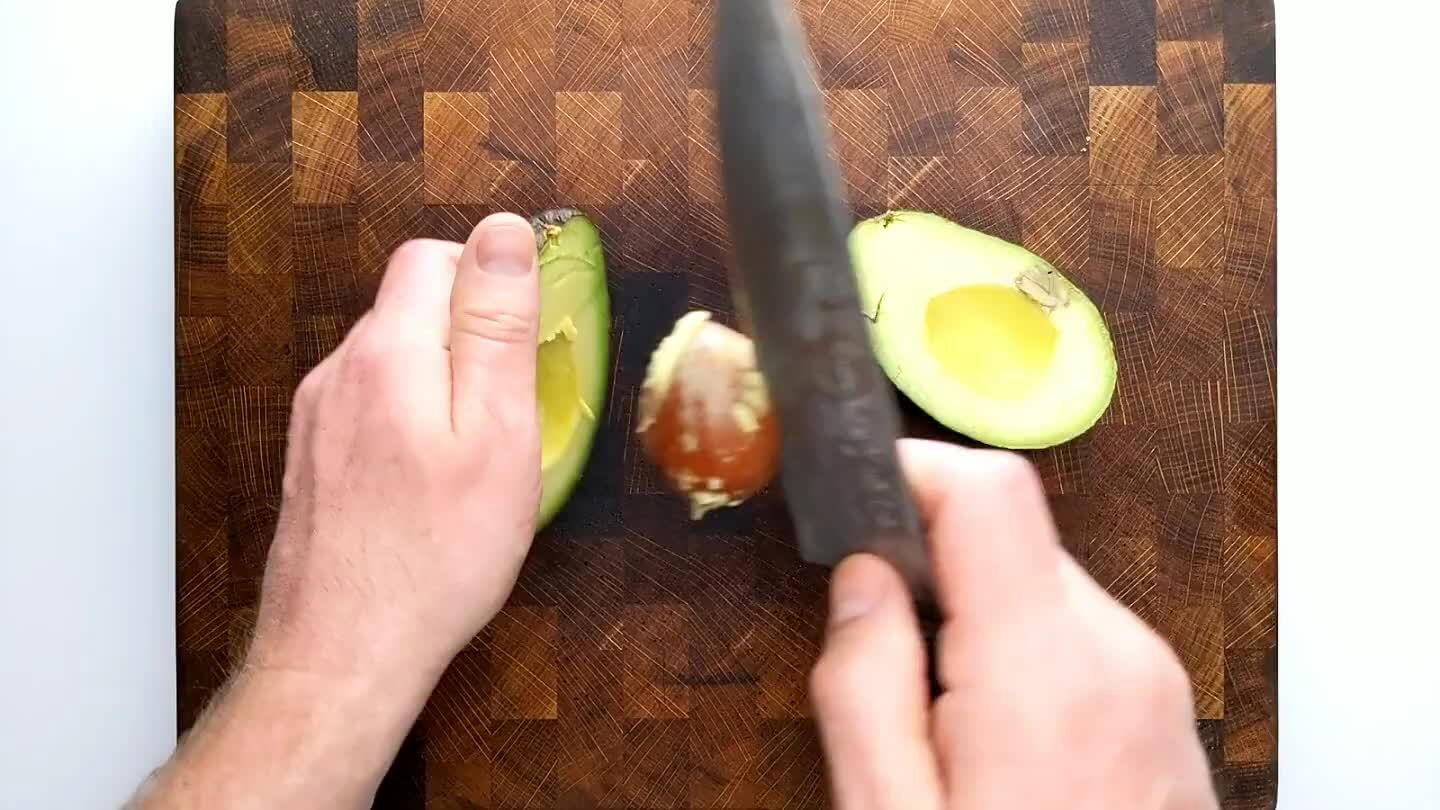 Slice the avocado through the stem tip until the knife is embedded in the pit. Without moving the knife, roll the avocado pit over the blade, slicing the avocado neatly in half around the pit. Twist the blade gently to remove the pit and split the avocado halves. Remove theflesh from the skin with a large spoon. Cut the avocado into cubes.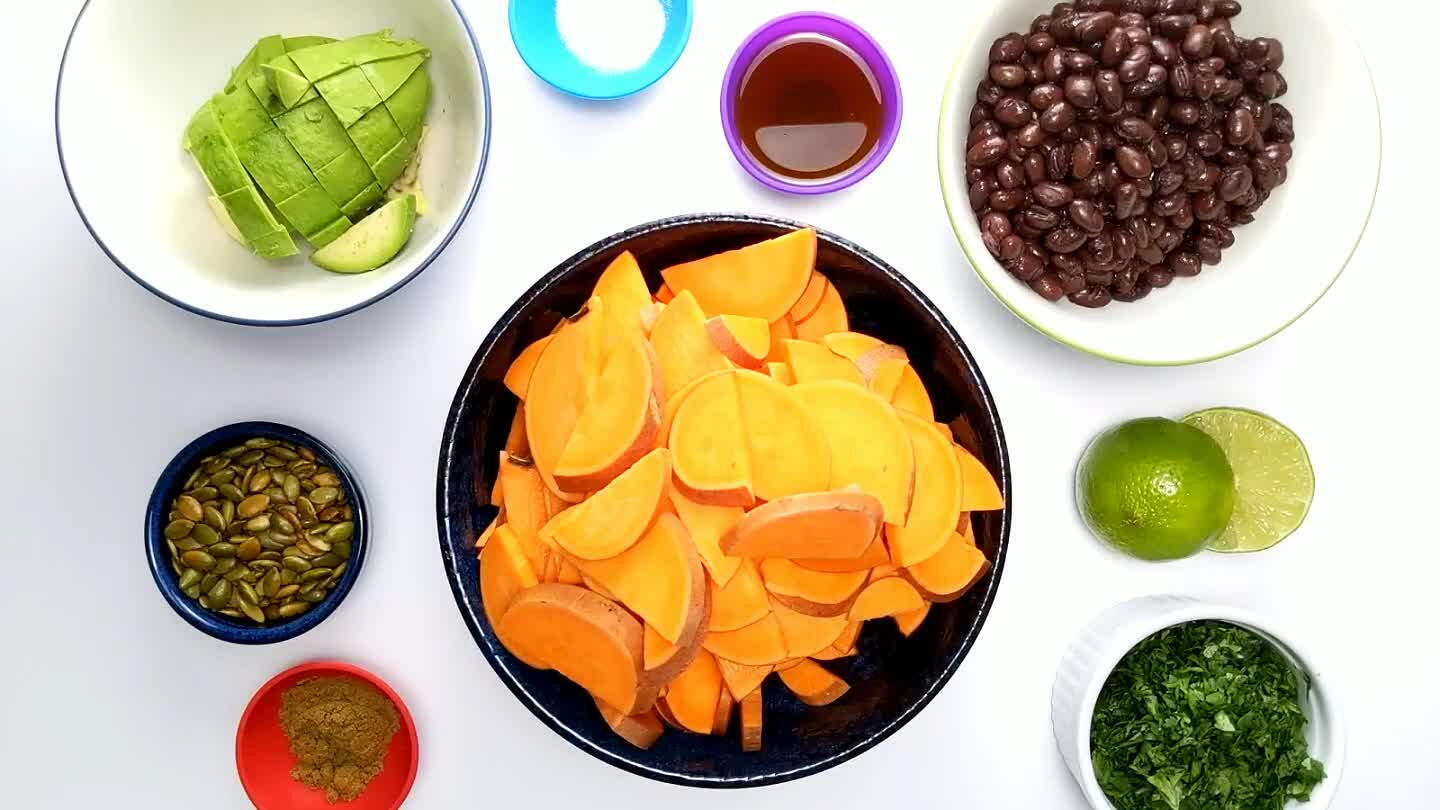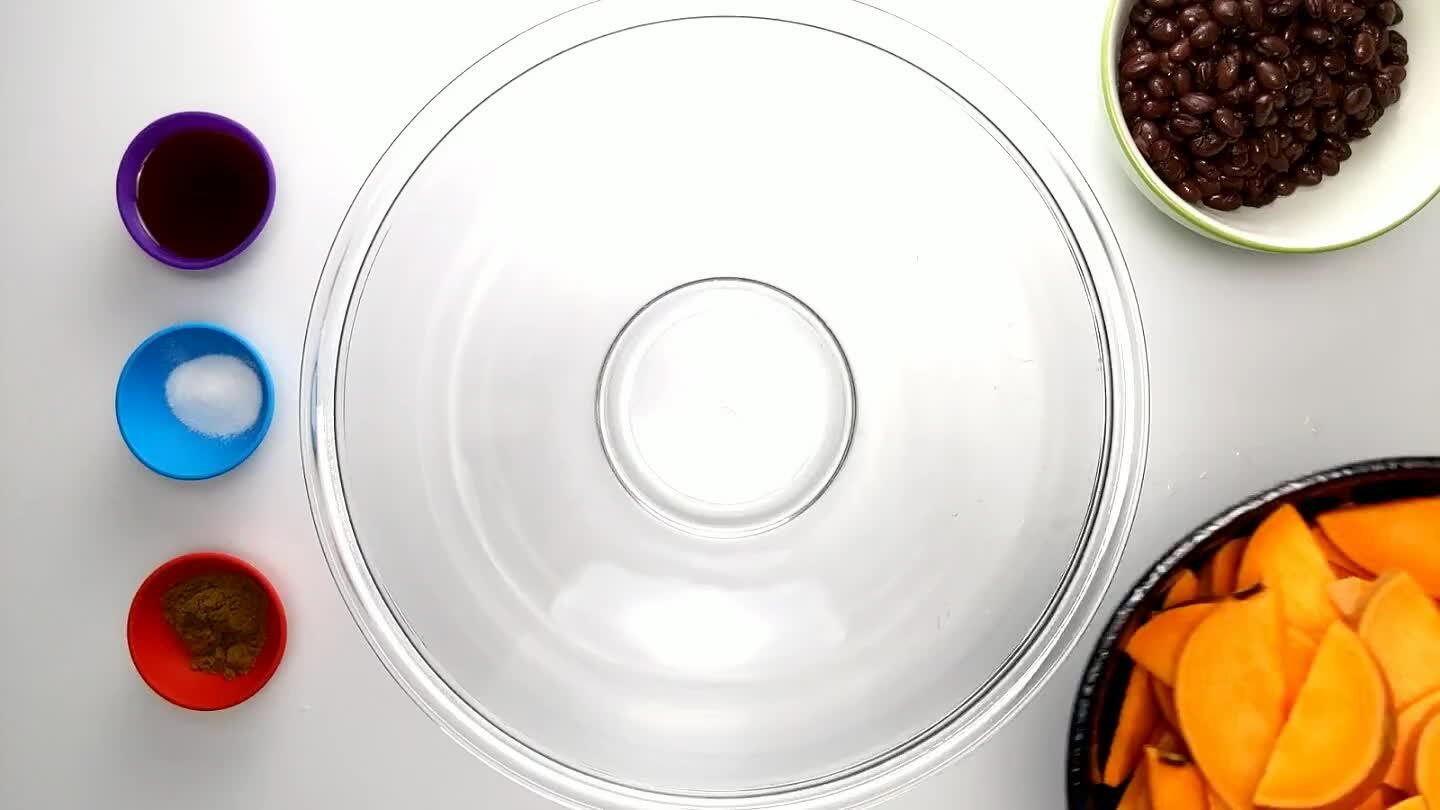 Place the sliced sweet potatoes in a large mixing bowl.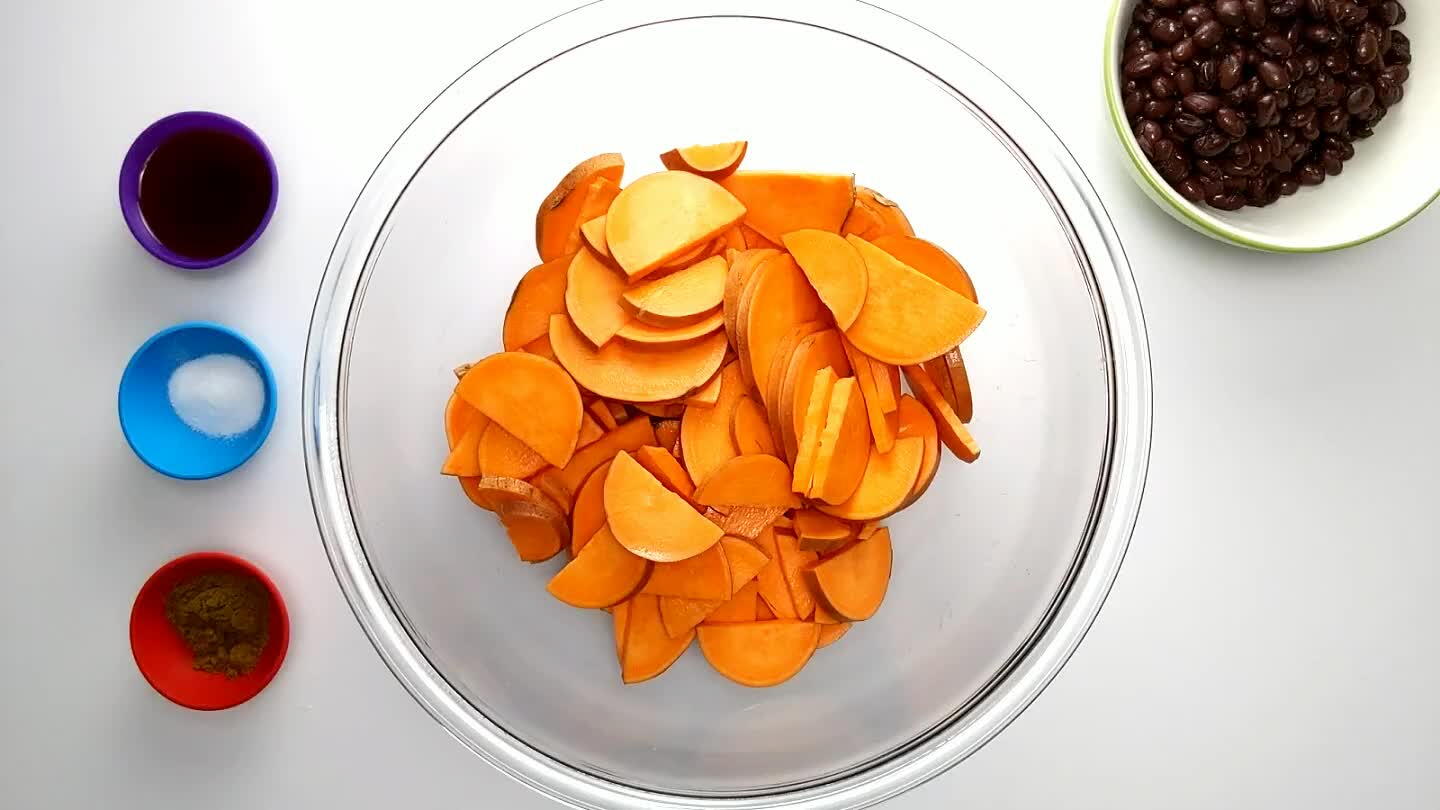 Add the olive oil.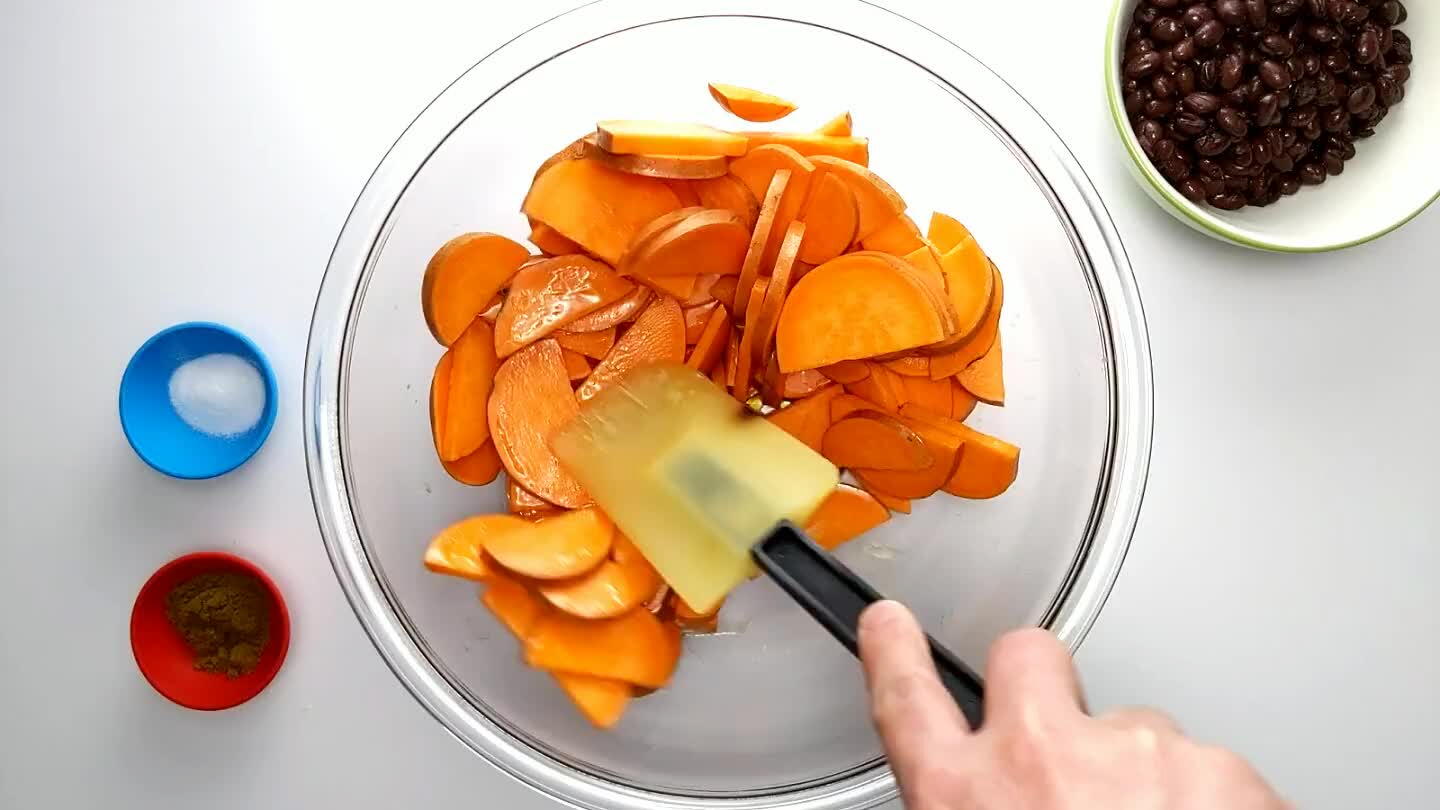 Add the salt.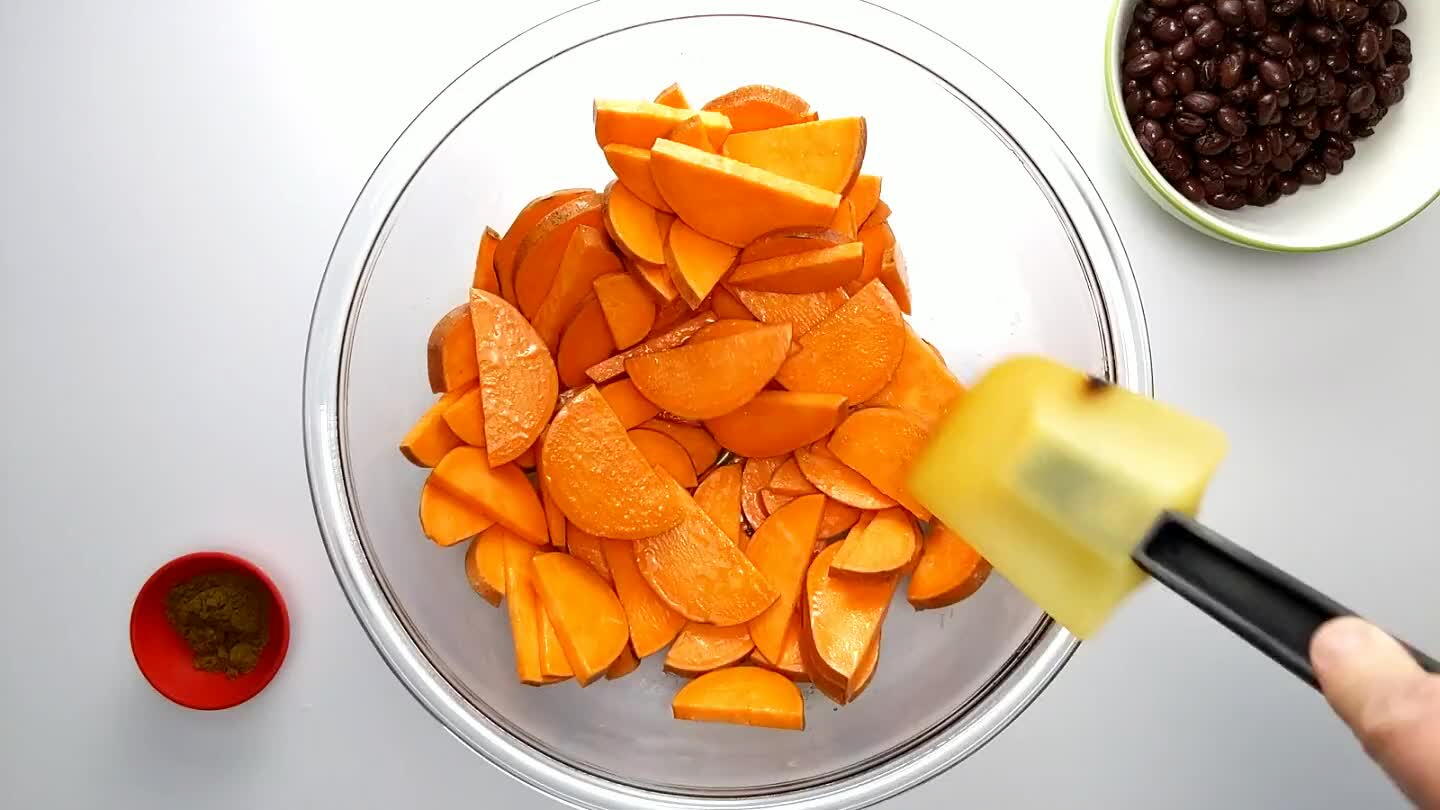 Add the ground cumin. Toss the potatoes to coat evenly.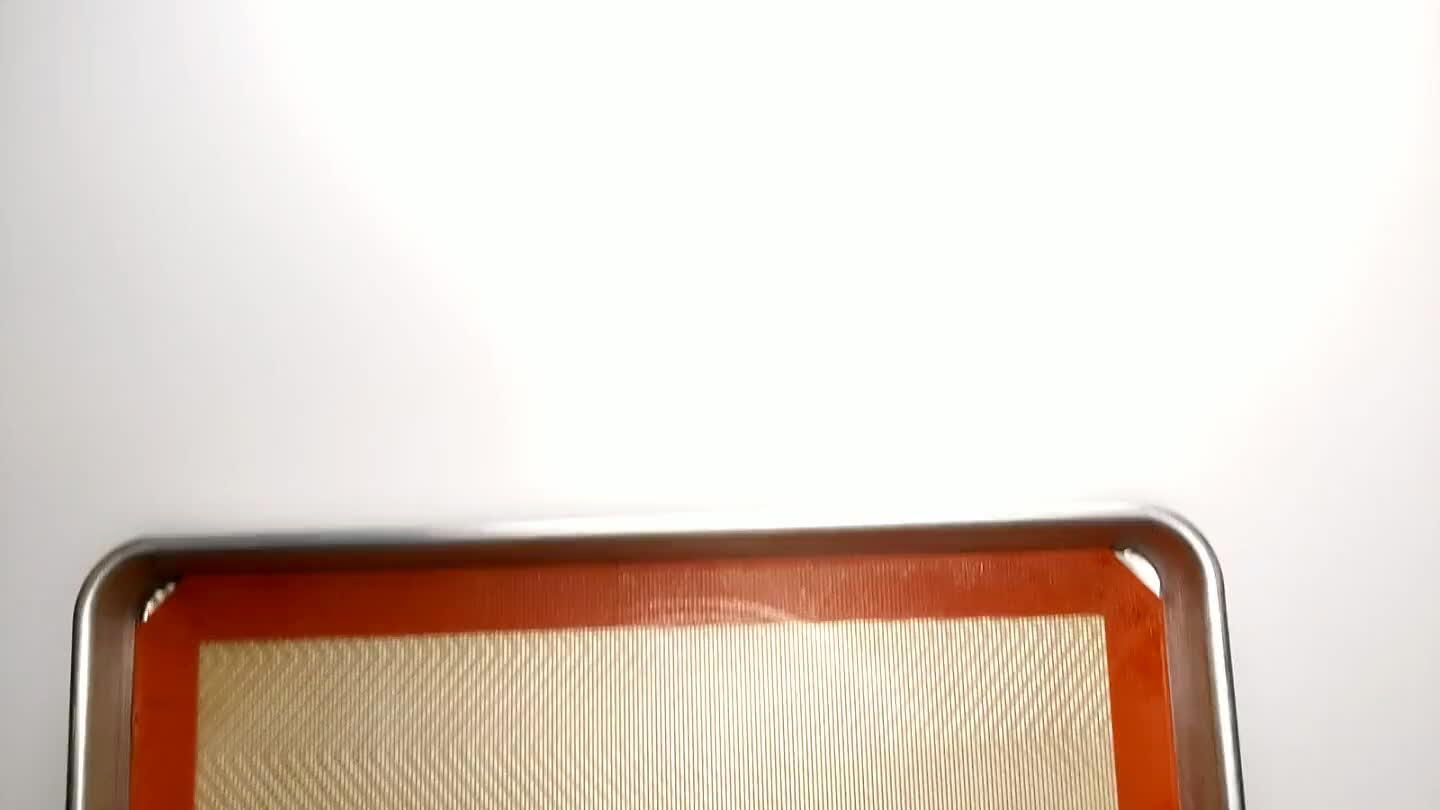 Spread the sliced sweet potatoes out evenly on a parchment or silpat-lined sheet tray.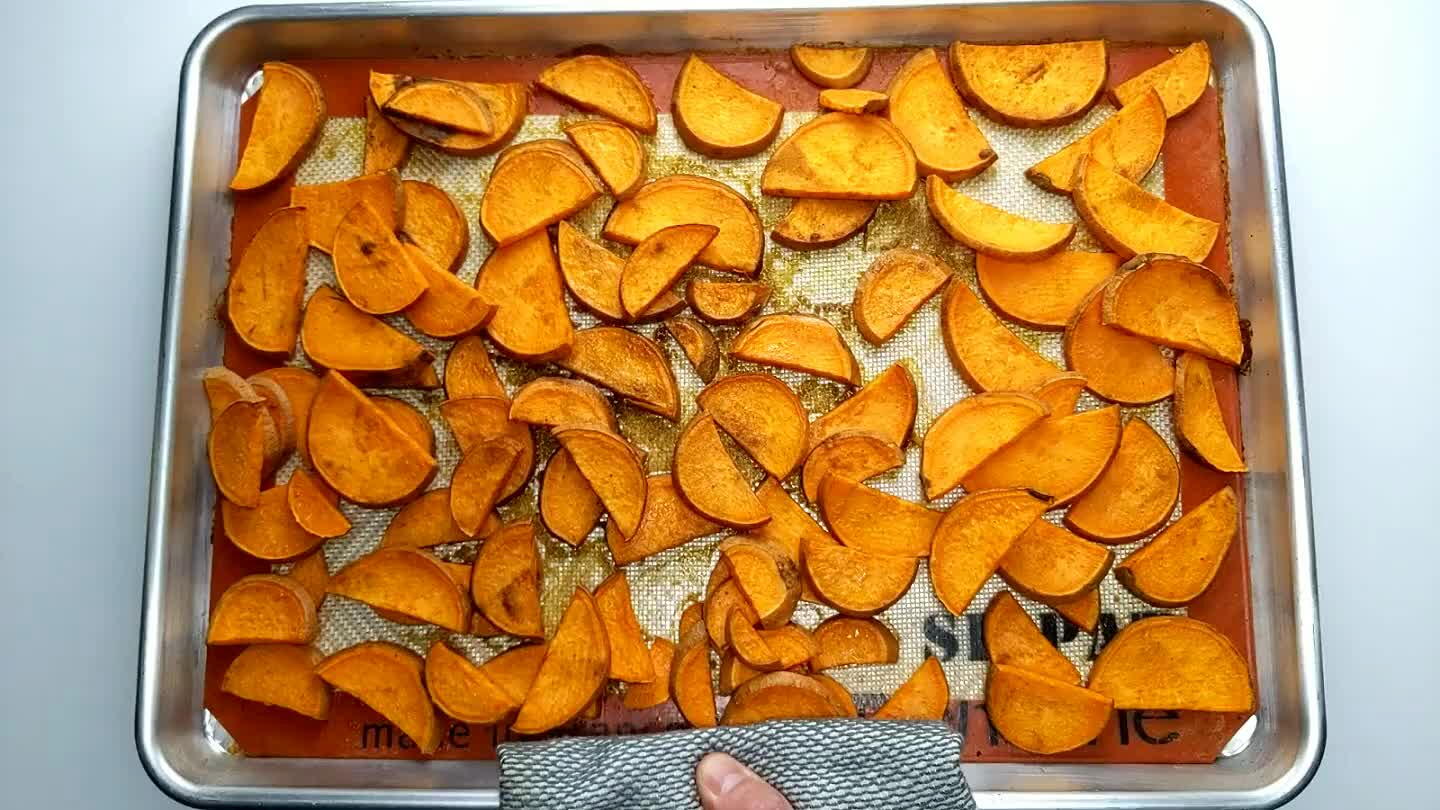 Place the sheet tray into the oven for 15 minutes.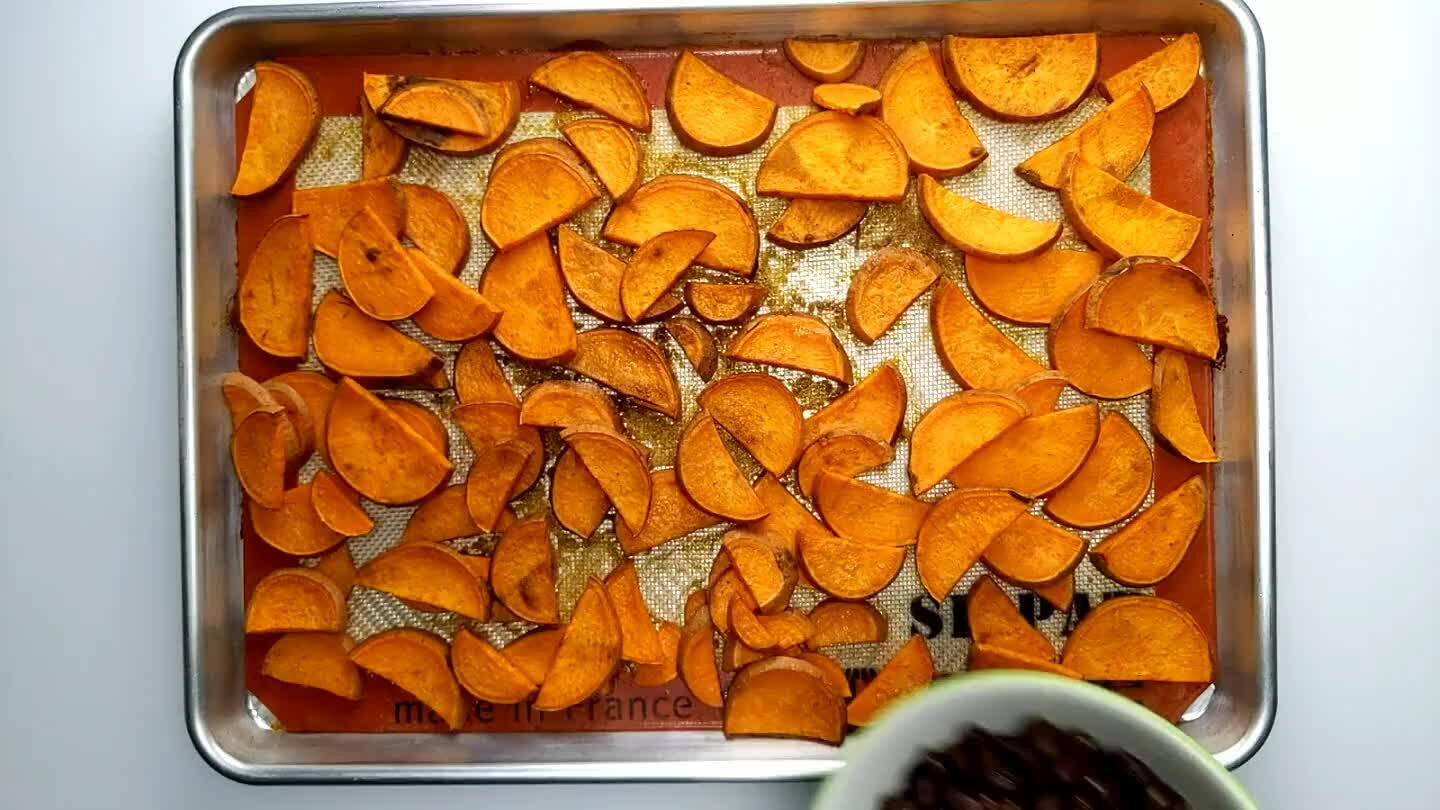 Remove the tray and add the black beans. This isn't completely necessary, but I do prefer the flavor of roasted black beans to raw. Return the tray to the oven for 10 minutes.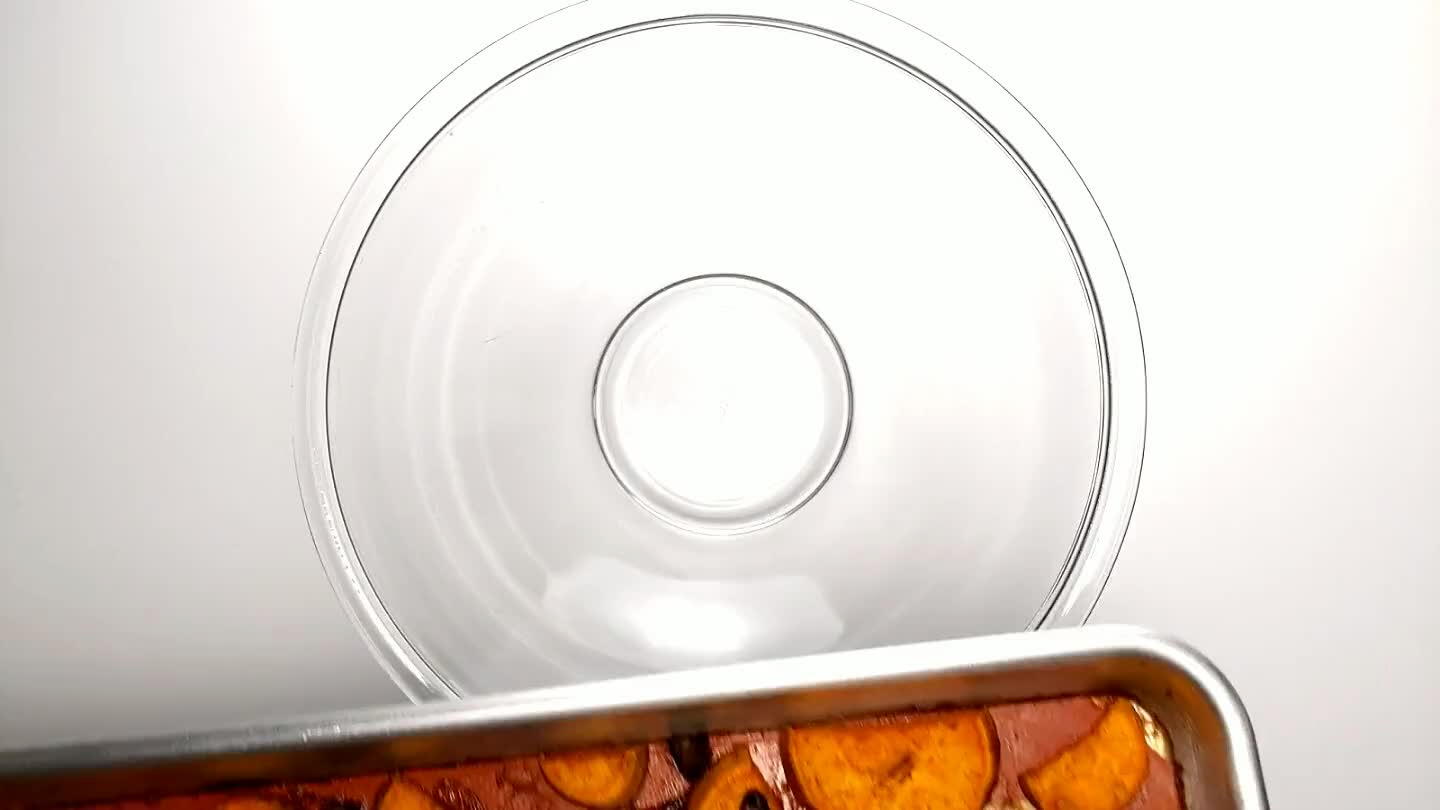 When the oven timer goes off, the beans should be beginning to burst and the sweet potatoes should be tender and cooked through. Transfer them bak into the large mixing bowl.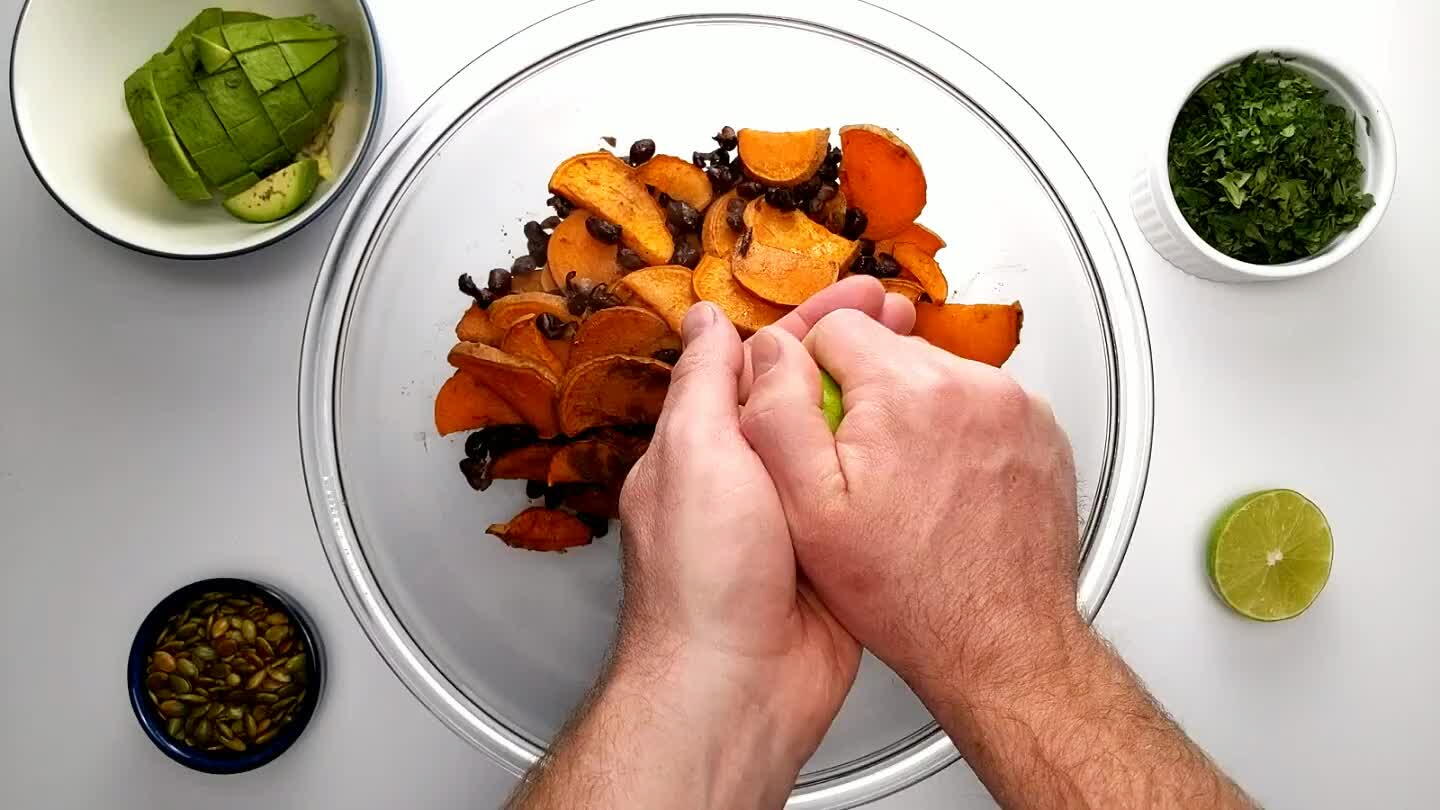 Squeeze in the juice from the lime.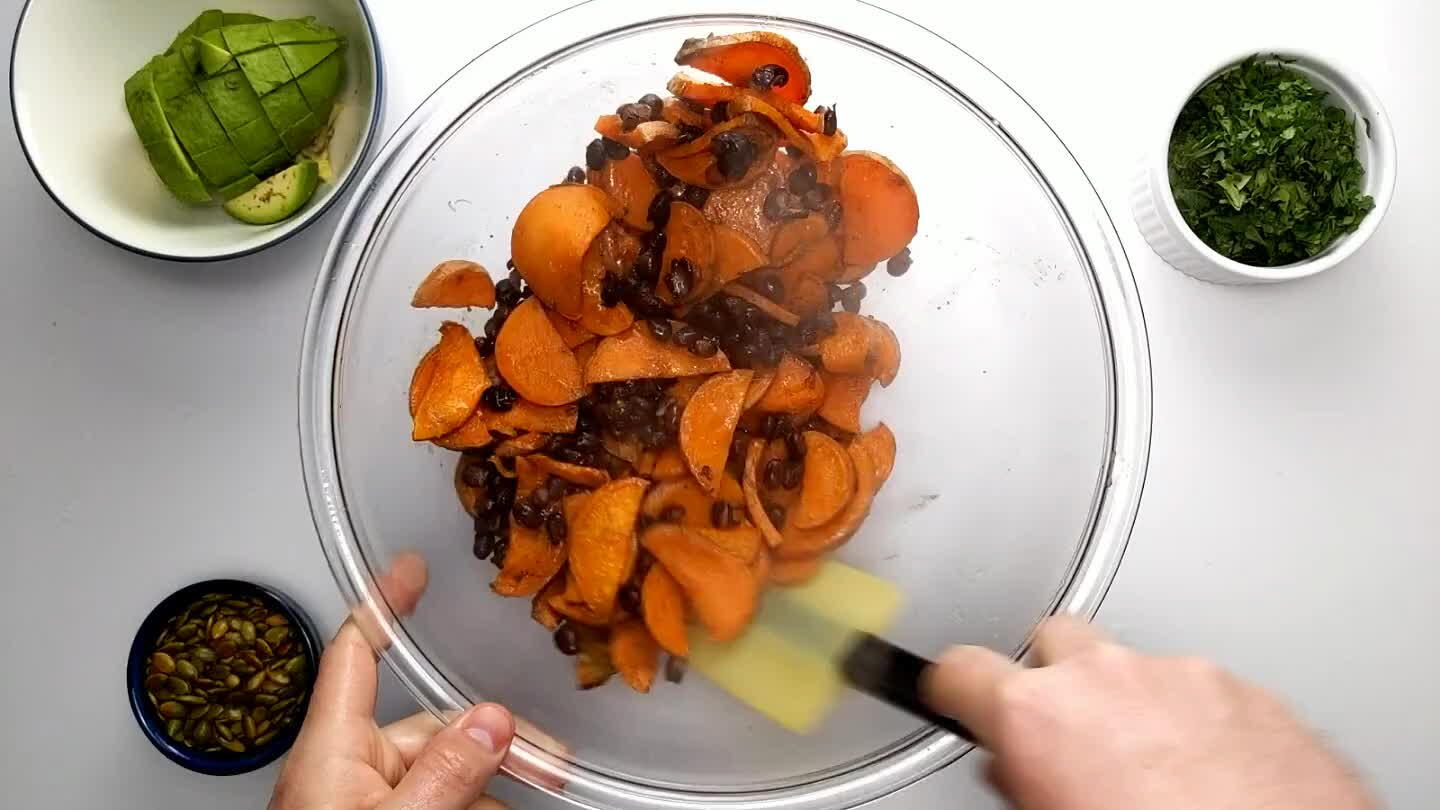 Add the pepitas.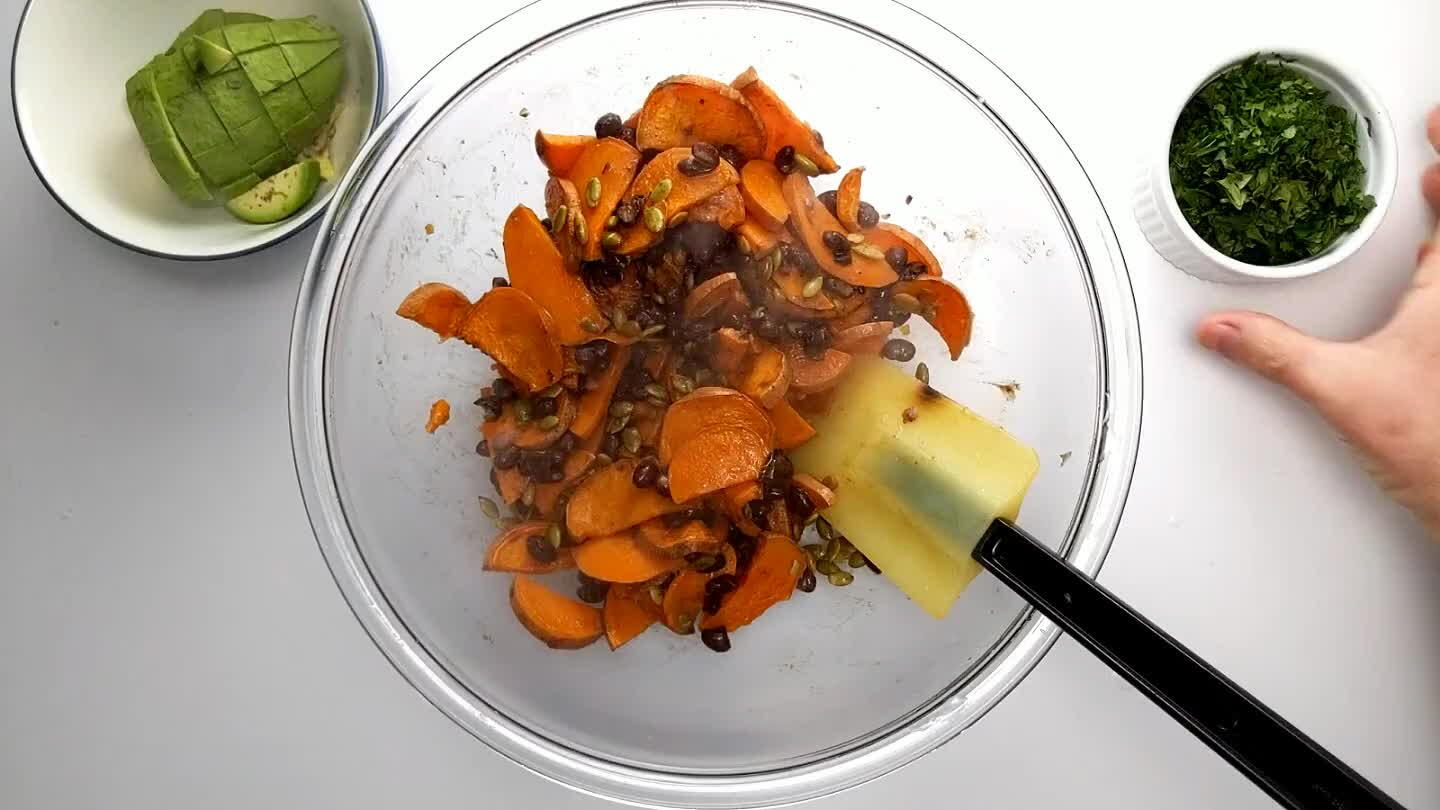 Add the chopped cilantro.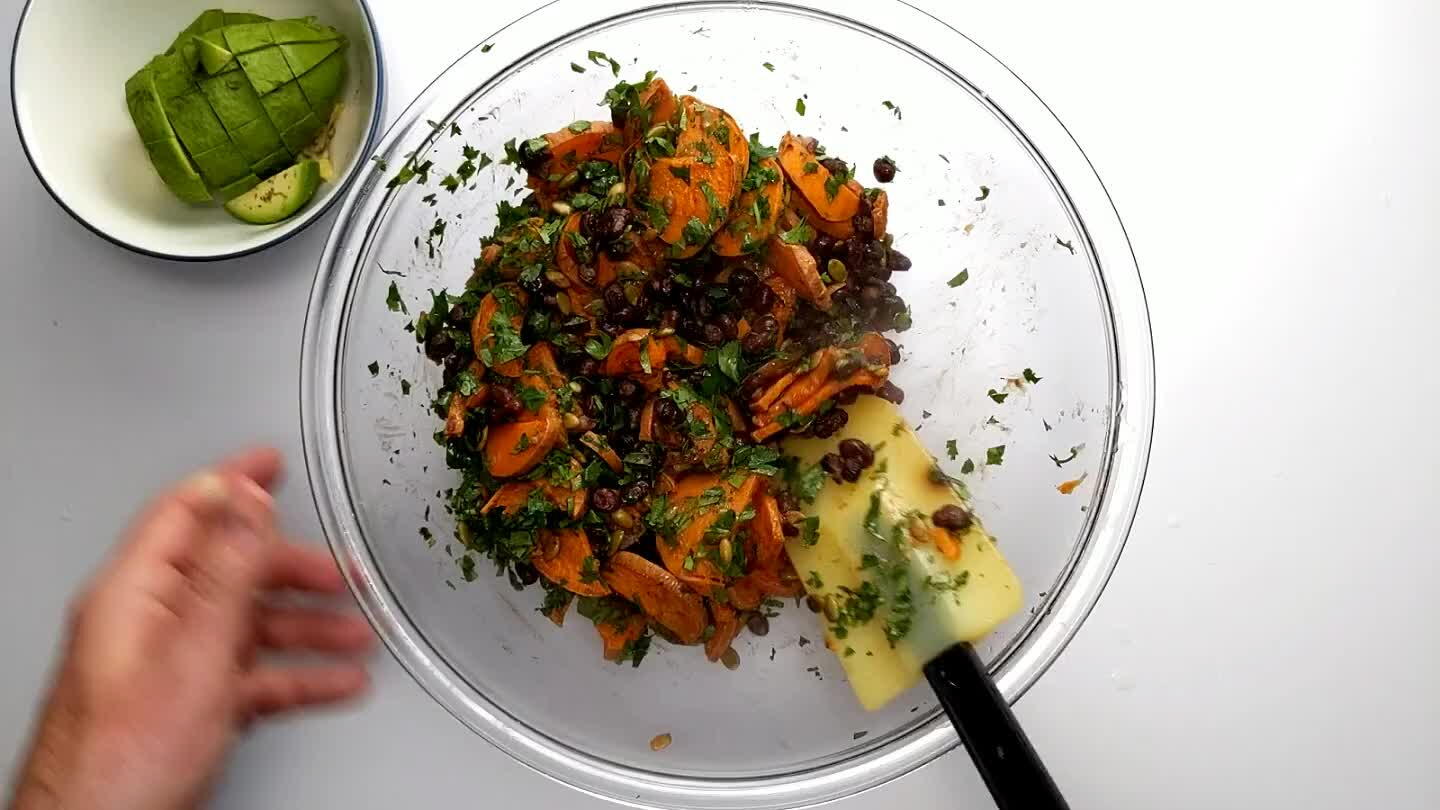 add the diced avocado. Fold gently to mix.