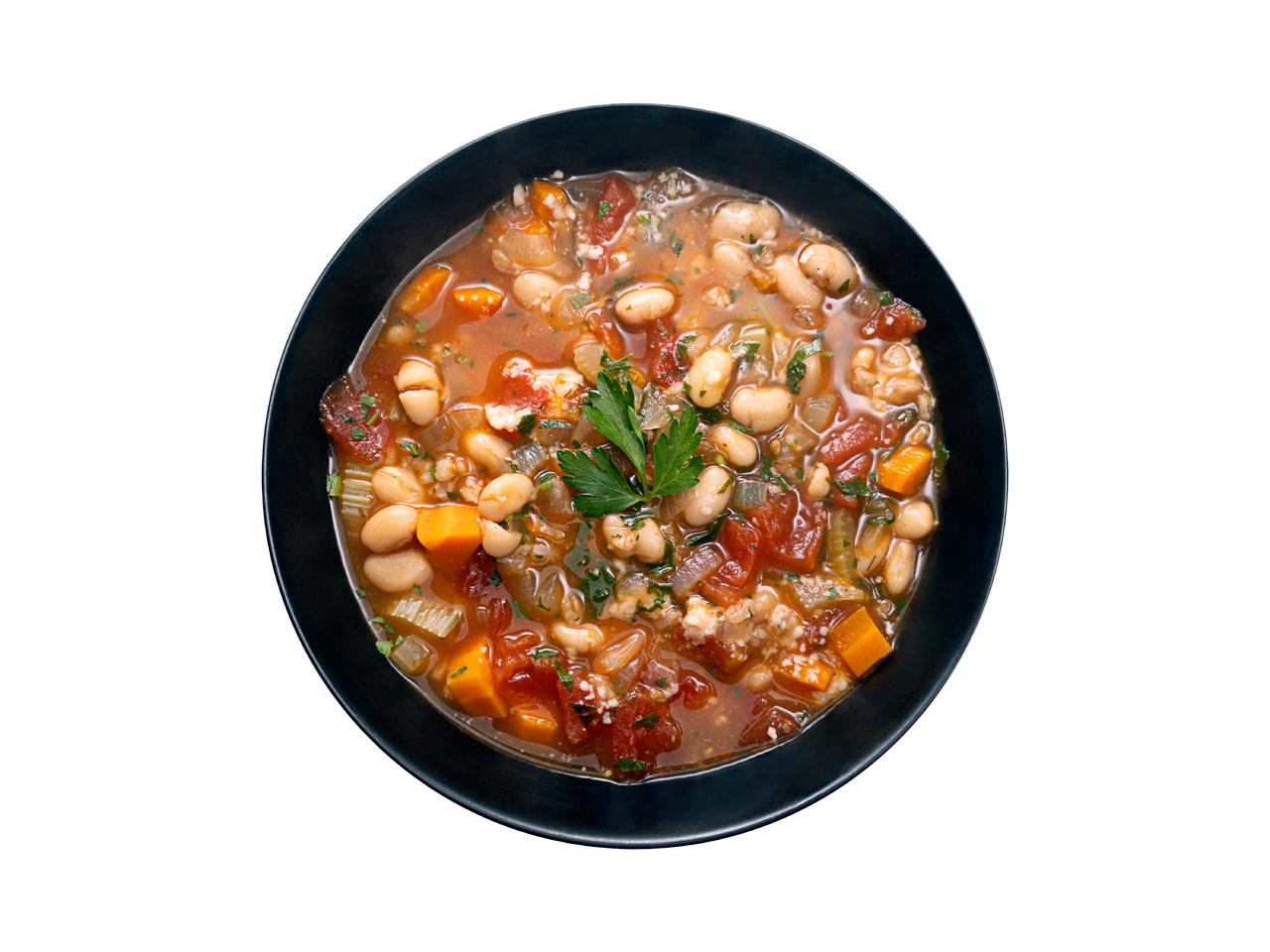 6 portions
35m
I love how simple but delicious this soup is. It is like a minestrone soup but with farro instead of pasta.
What you will need
2 Tbsp Olive Oil
1 Onion
2 Celery Stalks
2 Carrots
1/2 tsp Salt
1/2 tsp Ground Black Pepper
2 Cloves Garlic
1 cup Farro
24 oz White Beans
6 tsp Vegetable Bouillon
6 cups Water
2 cups canned Diced Tomatoes
Grated Parmesan
1/4 cup fresh Parsley
(Nutritional facts 125 calories, 1.21 g fat, 23.1 g carbohydrates, 6.73 g protein, 0 mg cholesterol, 351 mg sodium)
How to cook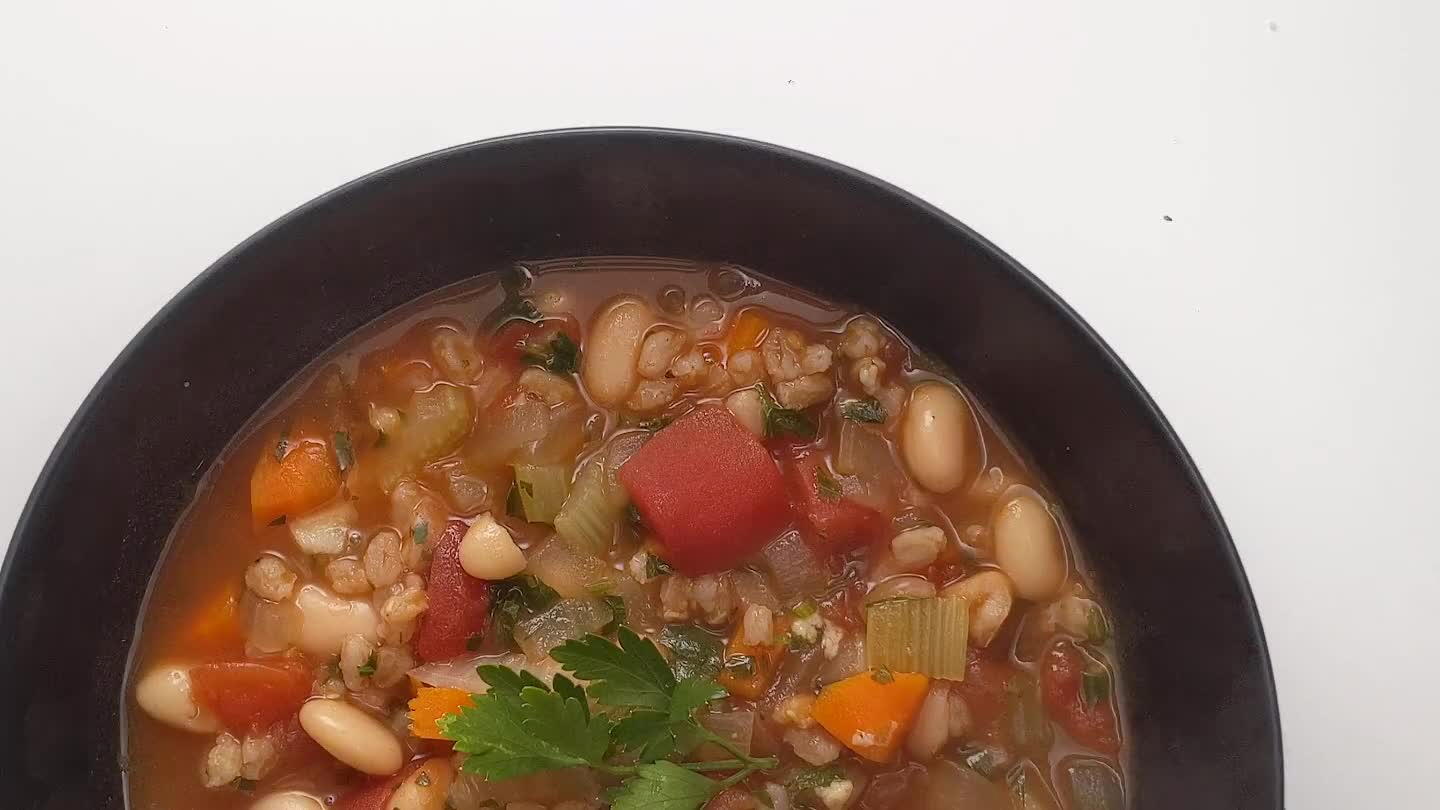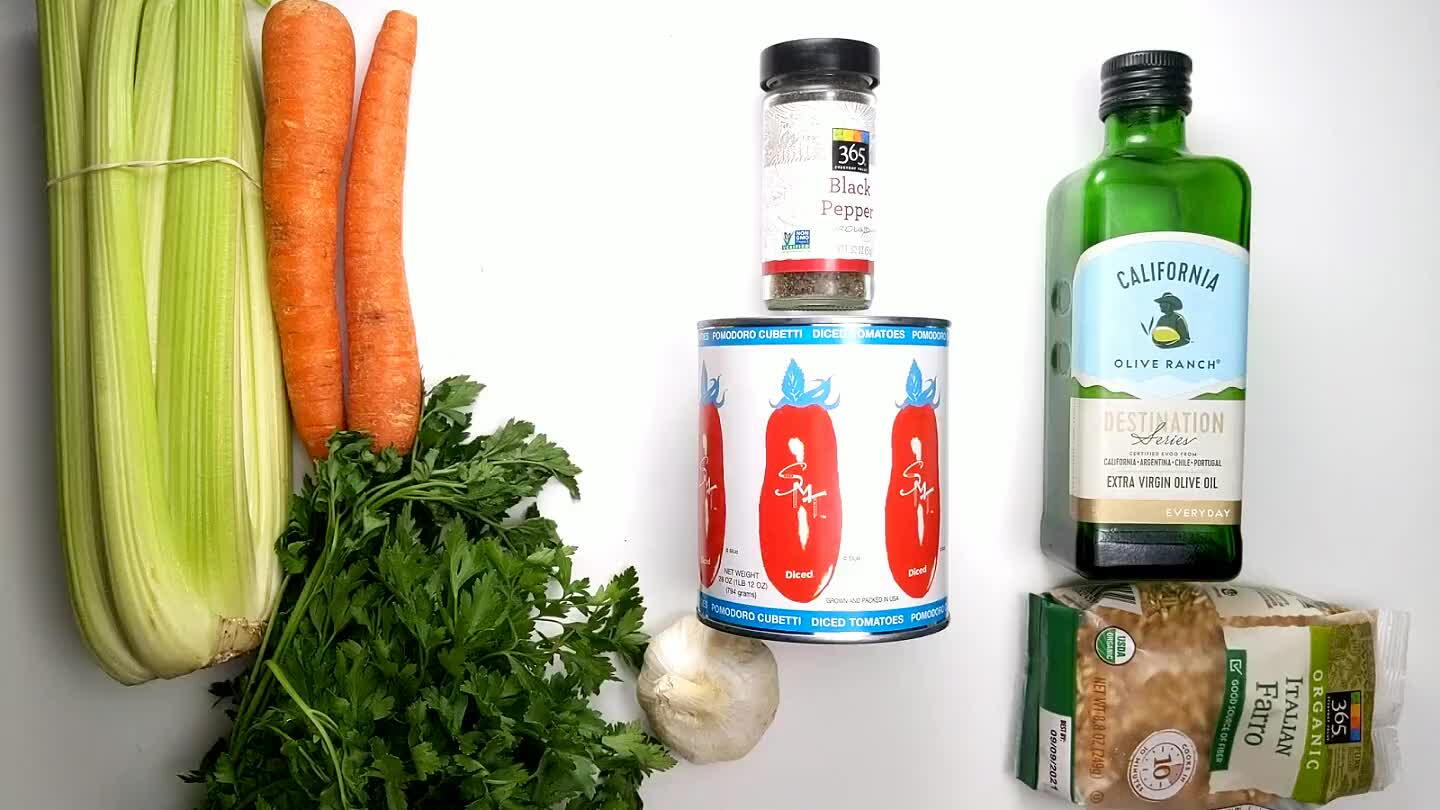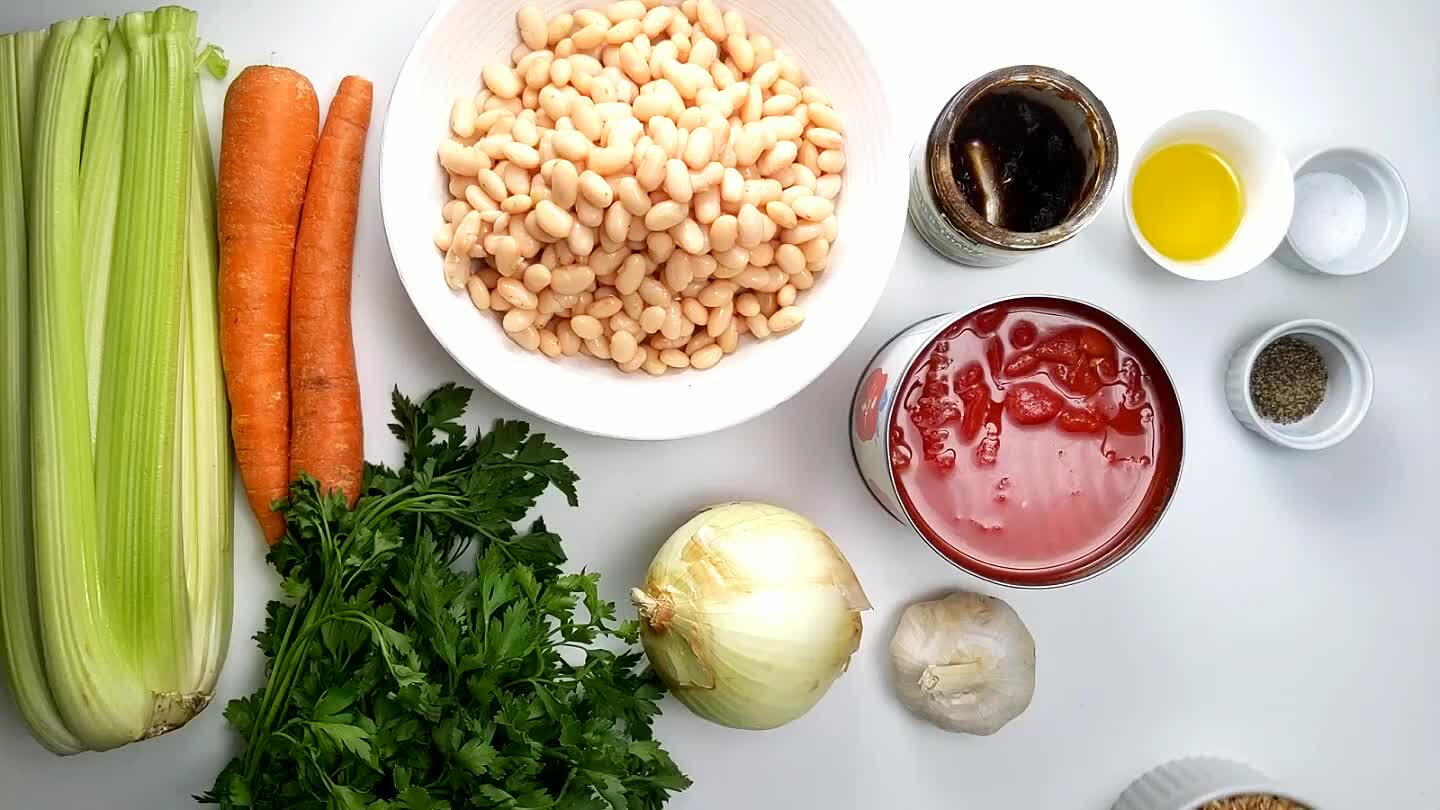 Gather and portion all ingredients.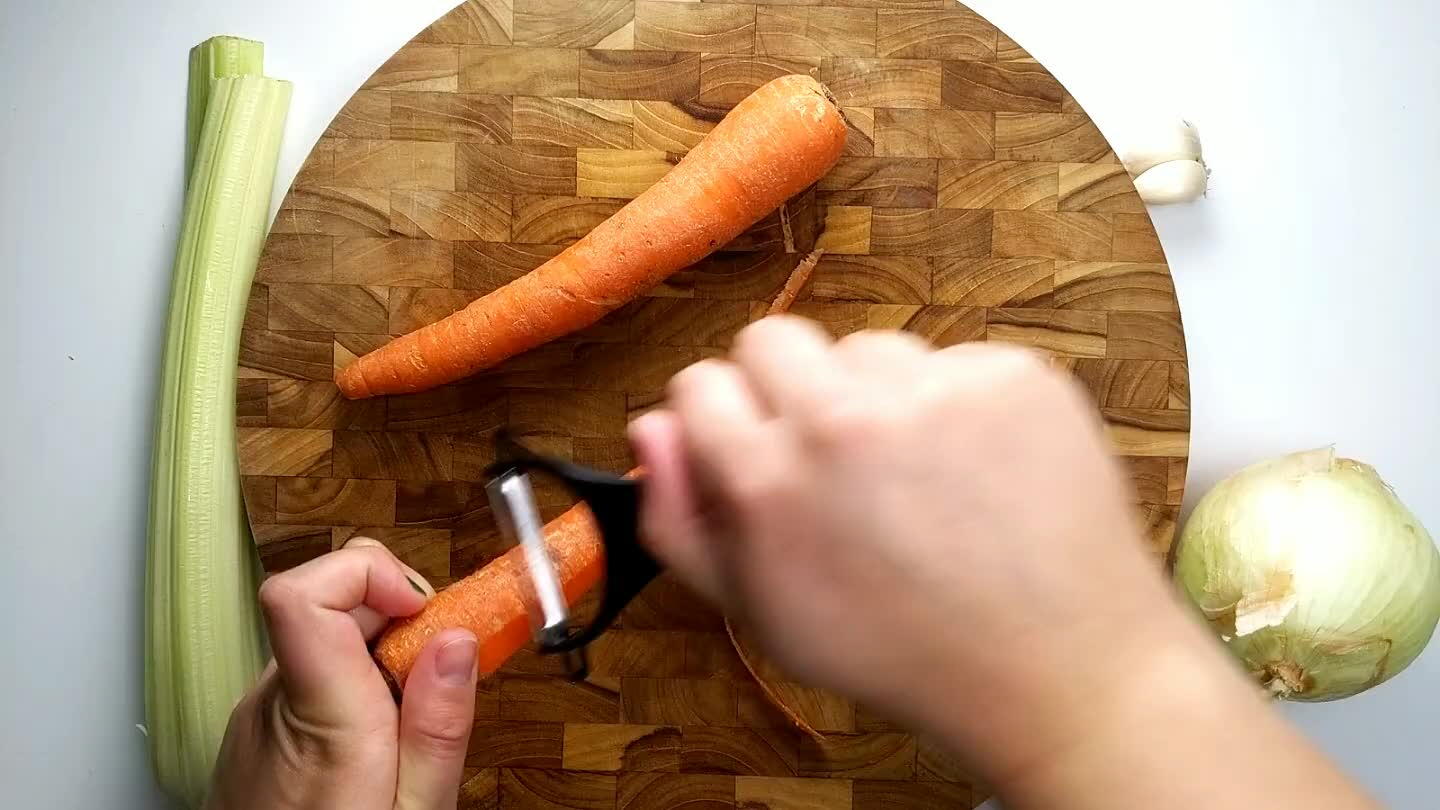 Peel the carrots.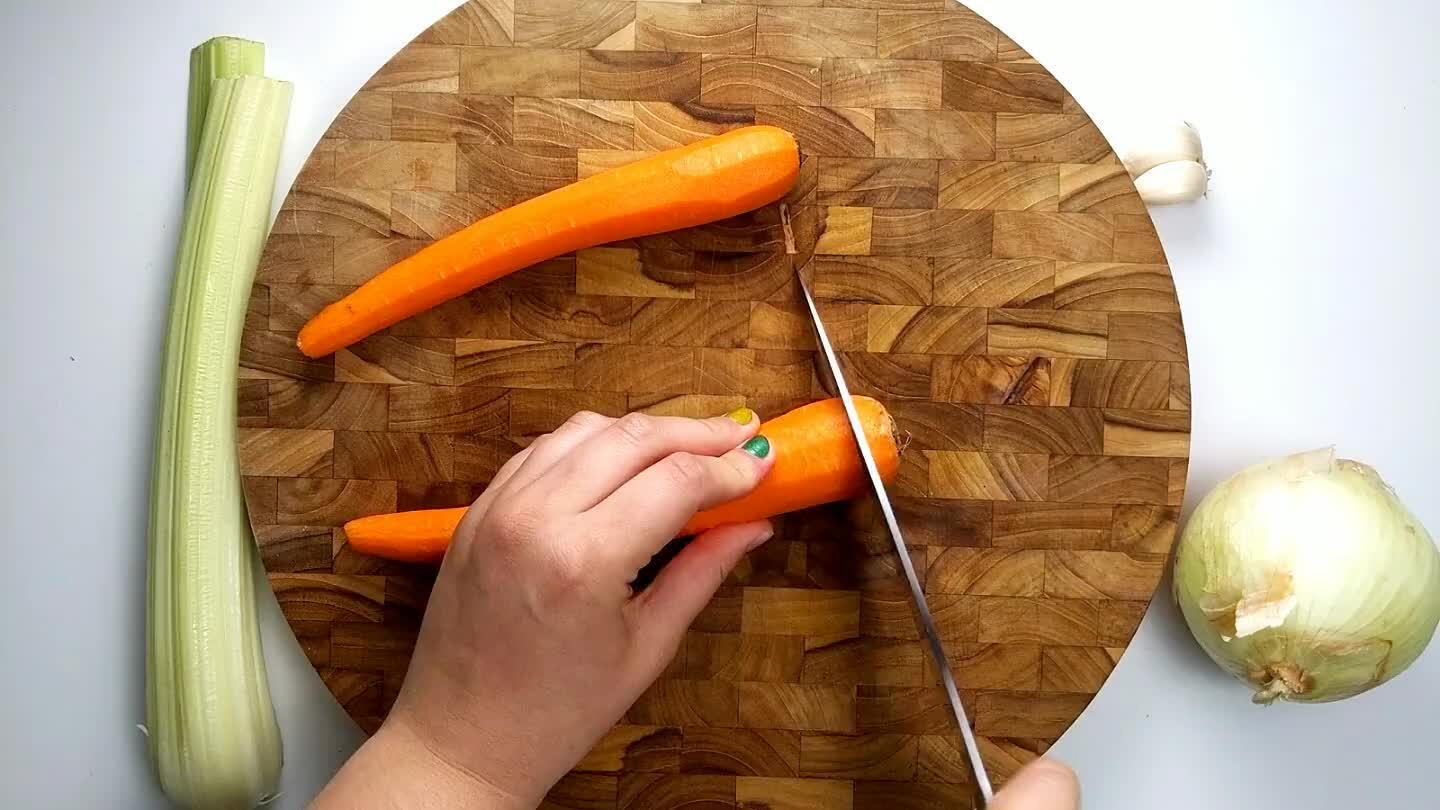 Cut the ends off of the carrots, slice into quarters lengthwise, then chop.
Slice off the ends of the celery and slice into thin strips. Then chop.
Cut the onion in half, cut off the stem side, and peel off papery skin leaving the root side in-tact.
Using the knife parallel with the cutting board, make two cuts into the open face of the onion. Then turn the knife back and slice across into thin strips. Cut perpendicularly to create a small dice.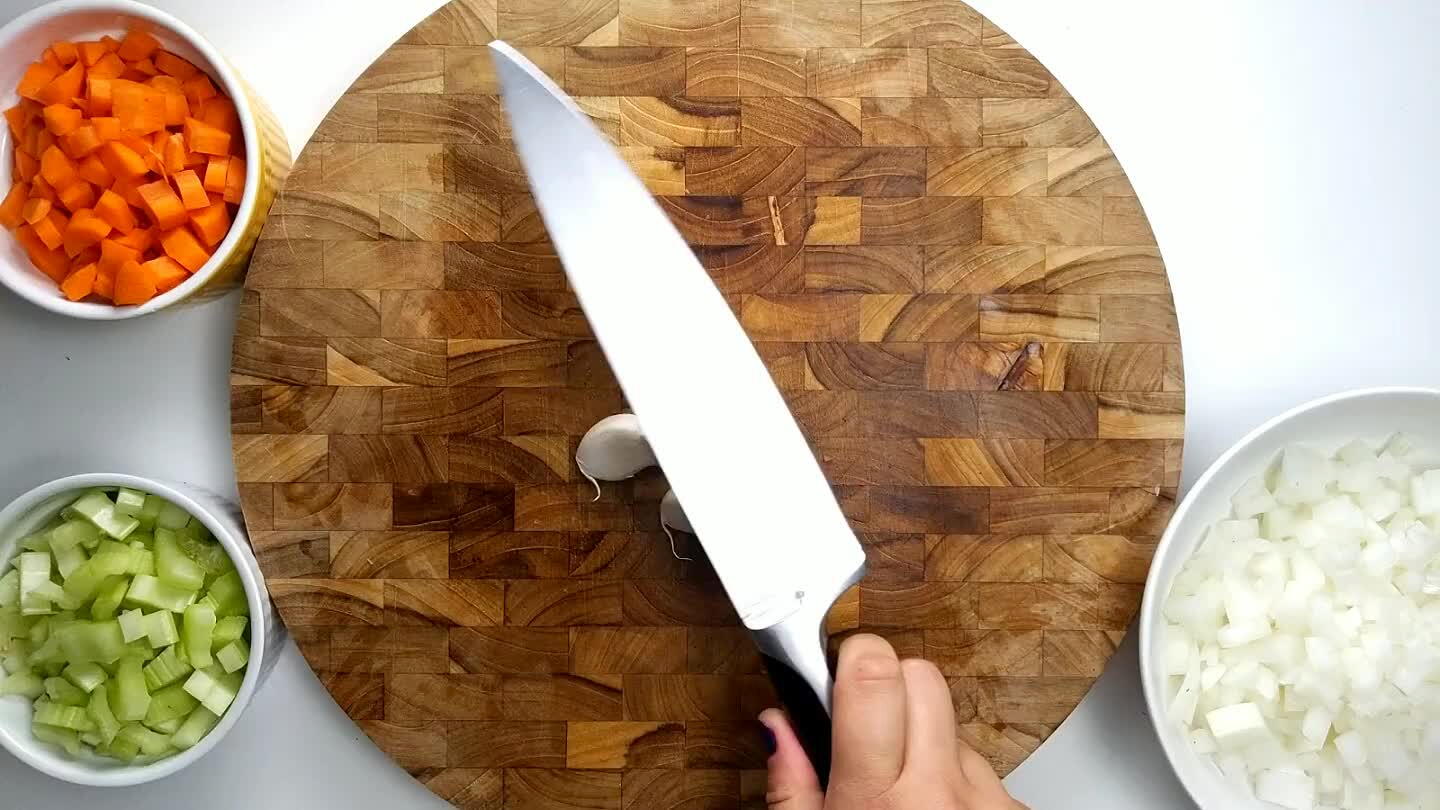 Use the flat side of the knife to smash the garlic. Peel off the papery skin and then roughly chop.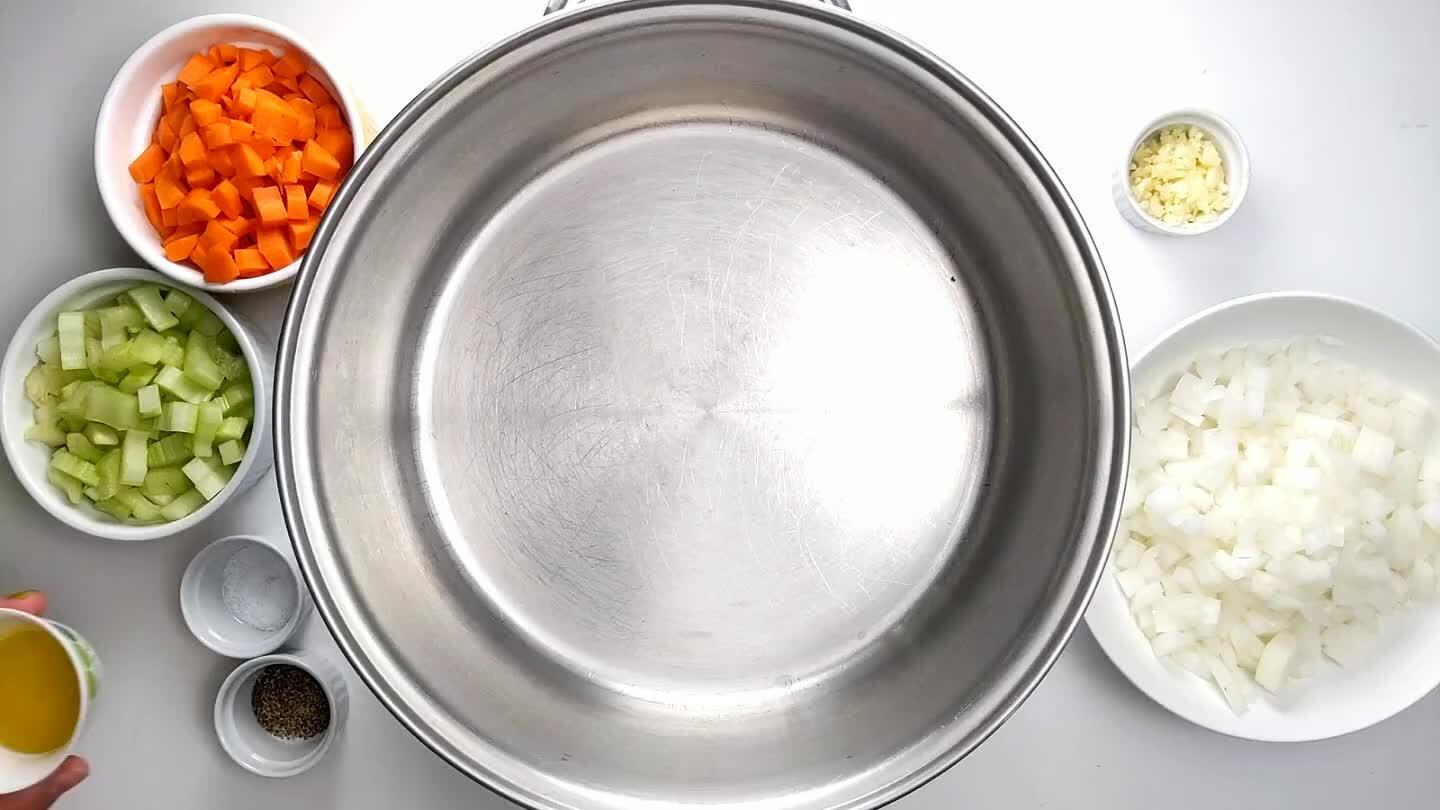 Add the oil to the bottom of a large soup pot. Add the onion.
Add the carrots, celery, salt, and pepper.
Saute for 5-8 minutes or until onions are soft and translucent. Add garlic.
Add the farro to the veggies and add the diced tomatoes and white beans.
Add the 6 cups of water and then stir in the bouillon.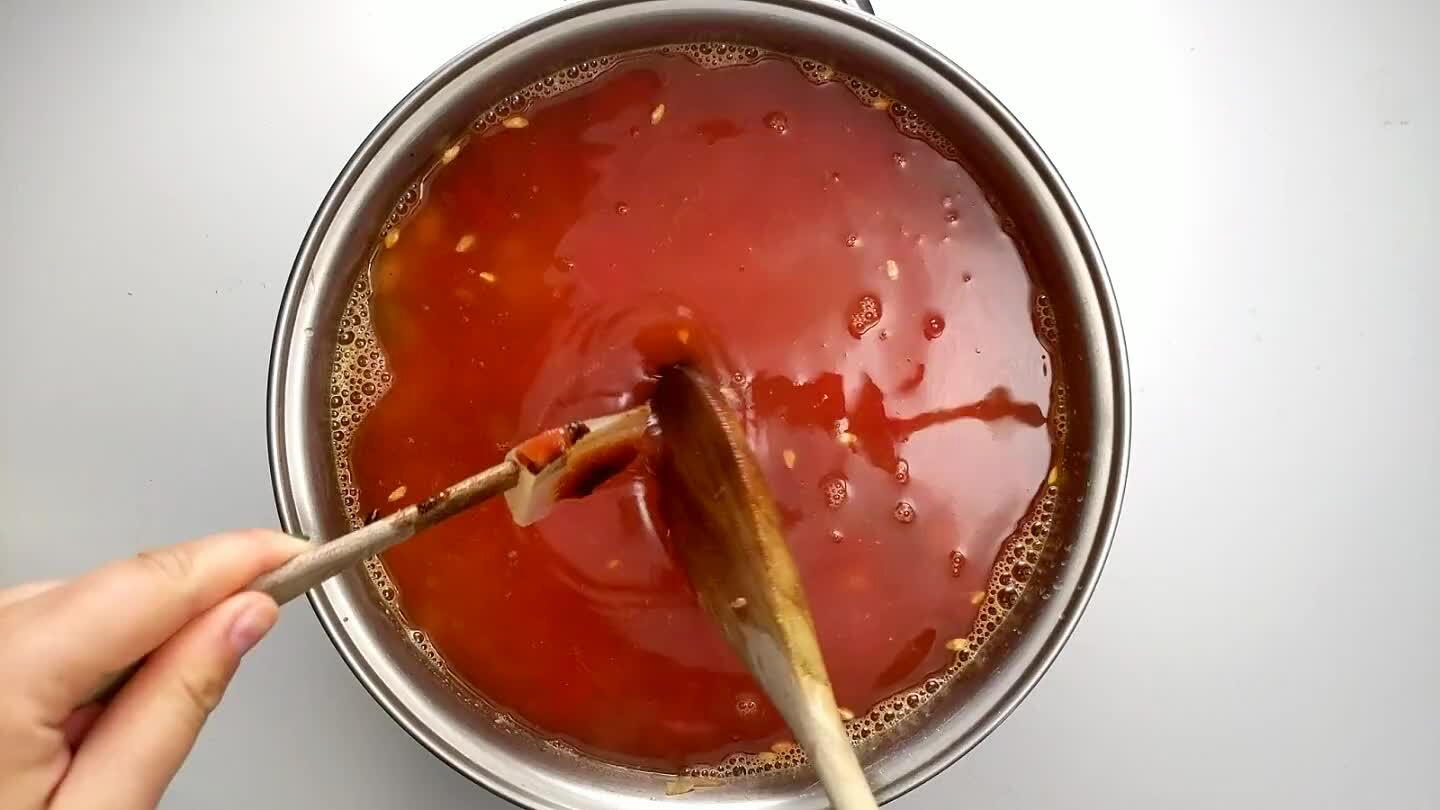 Top the pot with a lid and bring to a boil. Bring back down to a simmer for about 15 minutes or until the farro is cooked.
Once the farro is cooked, remove the lid and add the chopped parsley.