Vegan One Pot Pasta Puttanesca
Easy Dinner with only 7 ingredients
A ridiculously easy one pot approximation of spaghetti puttanesca without garlic or parsley. Blasphemous to an Italian, but pretty awesome for a lazy weeknight dinner. Feel free to add some garlic and parsley, I just ran out.
What you will need
5 cups (1.2ml) water
1 can diced tomatoes
1 tsp oregano
1 tsp chili flake
1 tbsp (15g) extra virgin olive oil
1/2 cup (80g) pitted kalamata olives
1/2 cup (80g) Capers
1 lb (500g) Spaghetti
salt as needed
How to cook
Gather all of your ingredients. This is the hardest part of the recipe.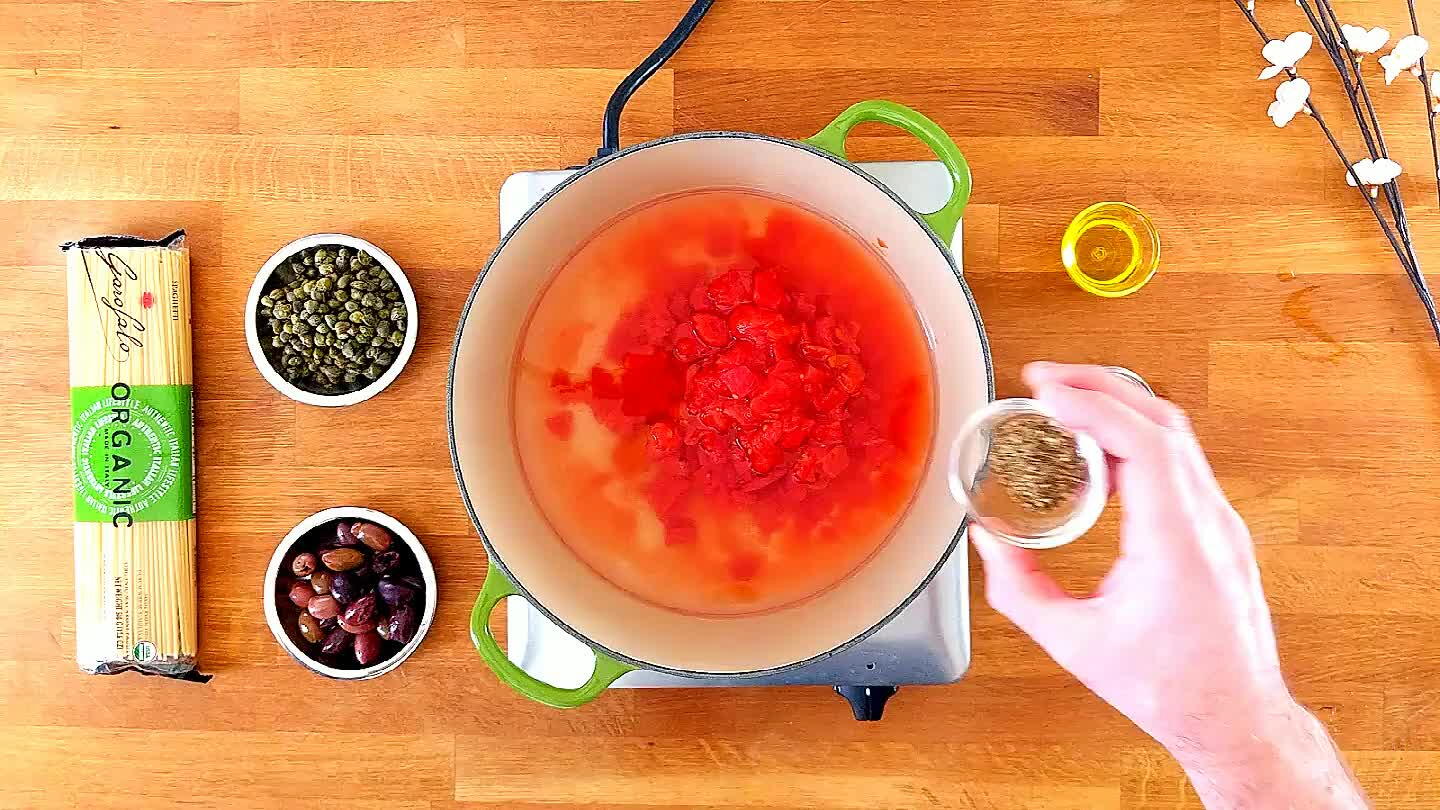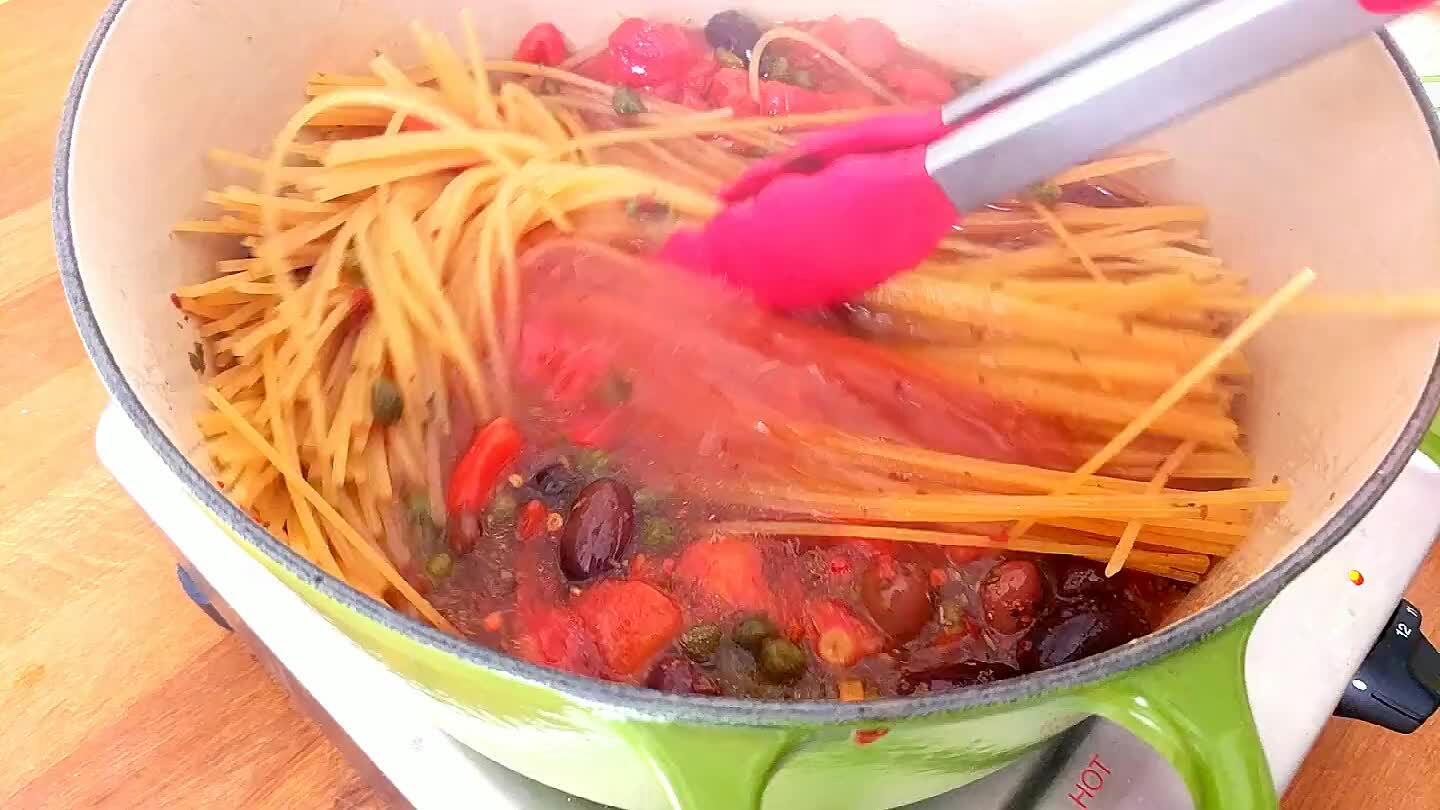 Bring to a boil. Stir in the spaghetti.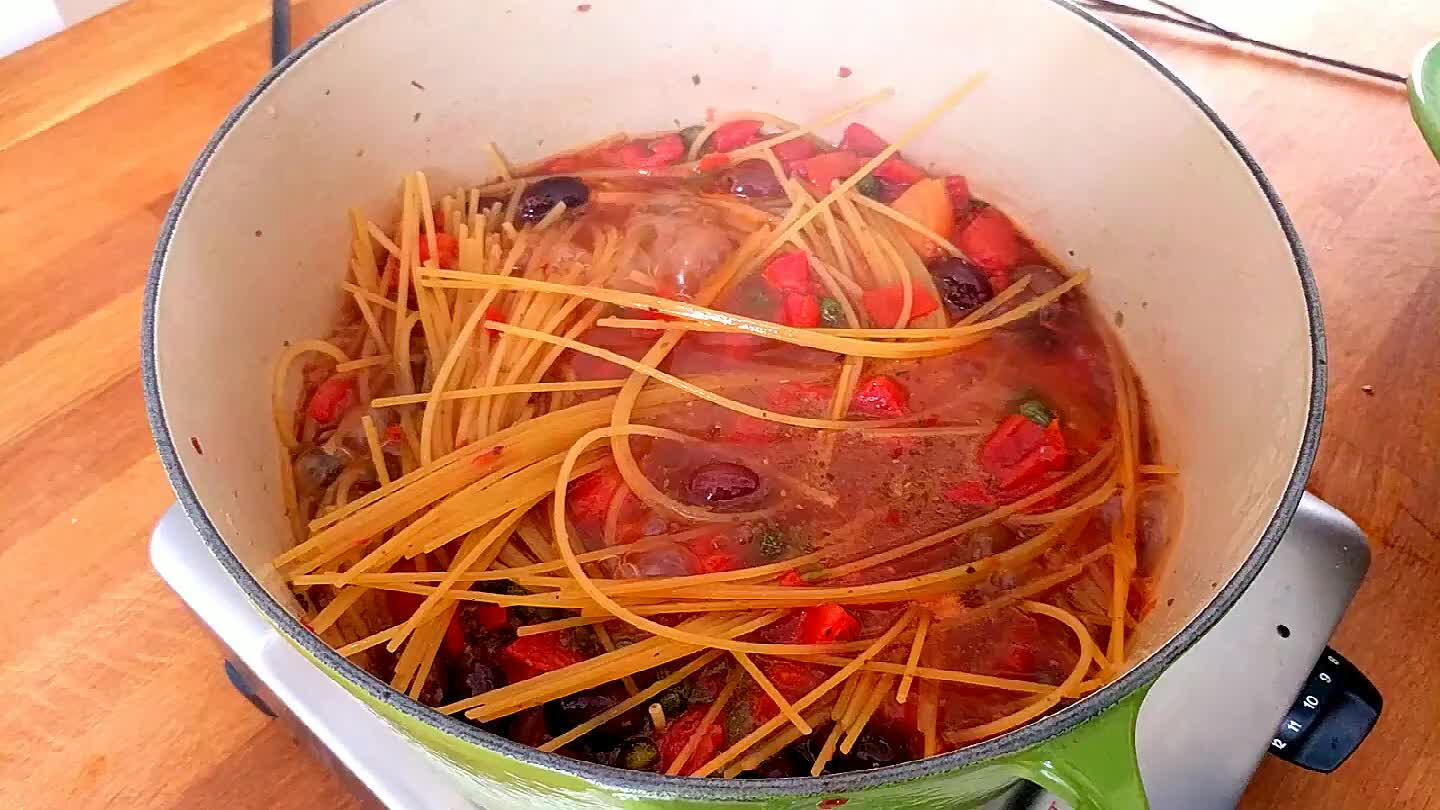 When the liquid comes to a boil and the noodles soften enough to sink below the liquid, reduce to a gentle simmer. Cover and cook for 10 minutes.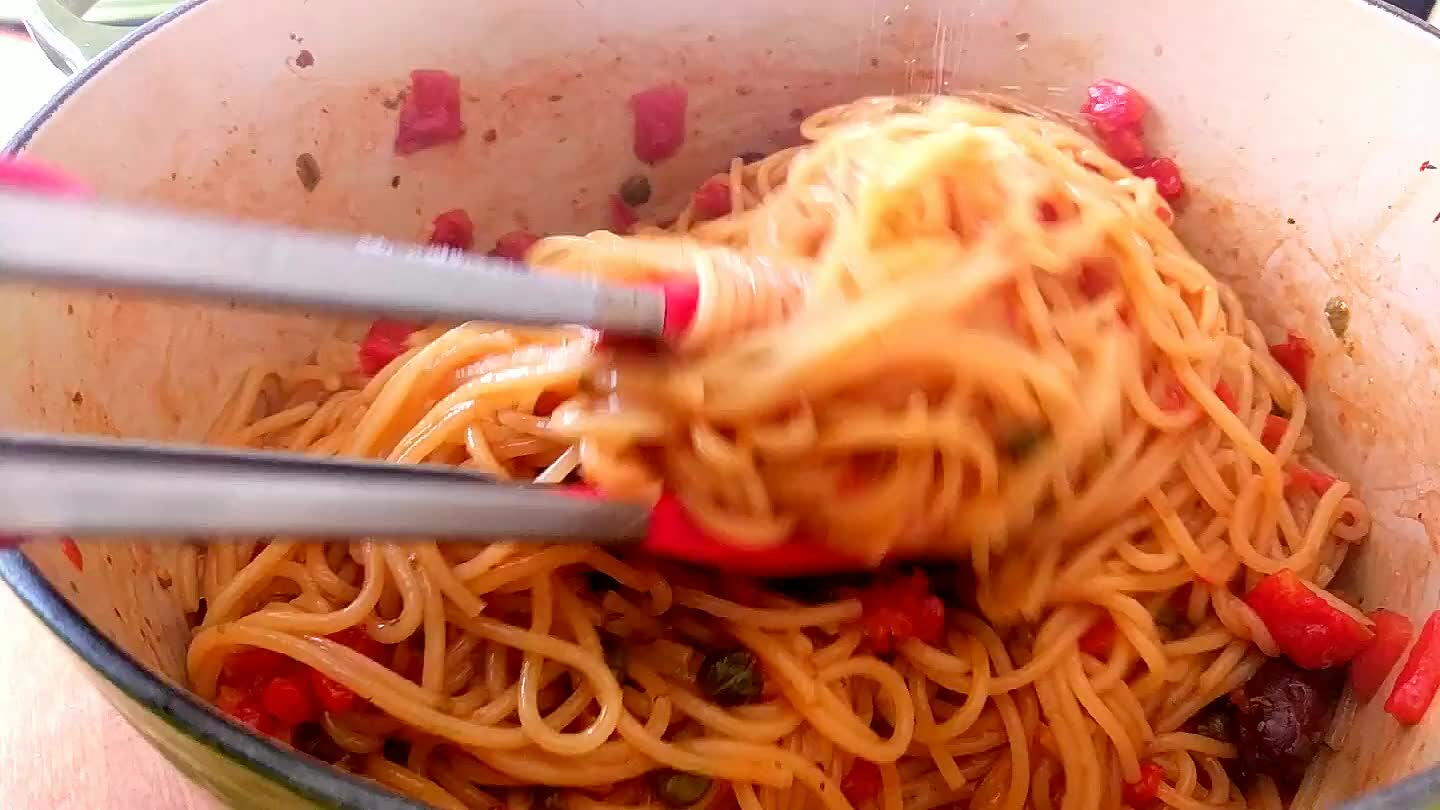 Stir in salt to taste, and you're all set. Garnish with olive oil or black pepper.