Vegan One Pot Pasta Puttanesca
easy dinner with only 7 ingredients
Recipe video made by Ryan
Published on 04/27/2018, viewed by 7197 , 3 Comments
5 portions
15m
A ridiculously easy one pot approximation of spaghetti puttanesca without garlic or parsley. Blasphemous to an Italian, but pretty awesome for a lazy weeknight dinner. Feel free to add some garlic and parsley, I just ran out.
What you will need
5 cups (1.2 l) water
1 can (400 g) diced tomatoes
1 tsp (1 g) oregano
1 tsp (3 g) chili flake
1 tbsp (15 ml) extra virgin olive oil
1/2 cup (70 g) pitted kalamata olives
1/2 cup (70 g) Capers
1 lb (500g) Spaghetti
salt as needed
(Nutritional facts 62 calories, 1.85 g fat, 8.35 g carbohydrates, 3.02 g protein, 2 mg cholesterol, 280 mg sodium)
How to cook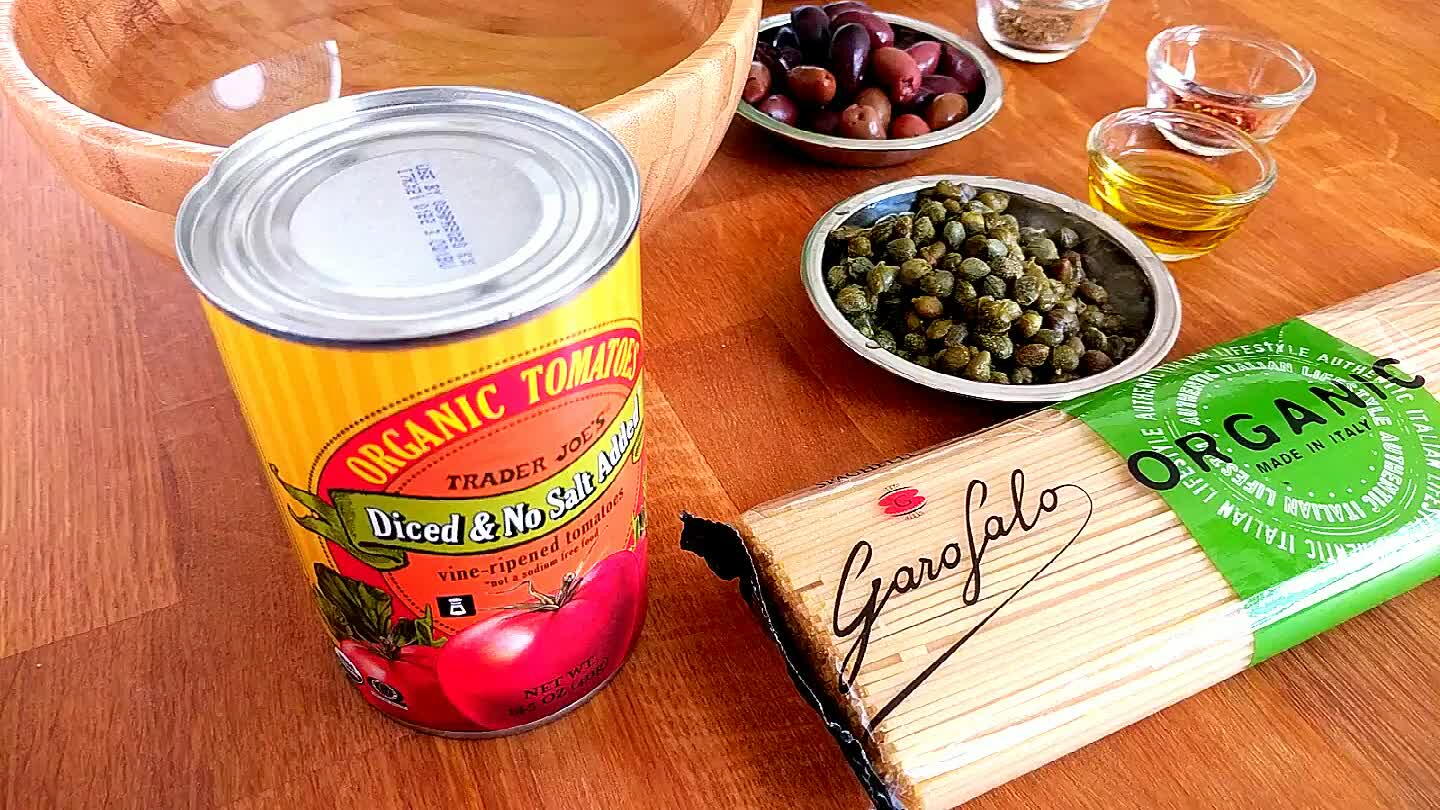 Gather all of your ingredients. This is the hardest part of the recipe.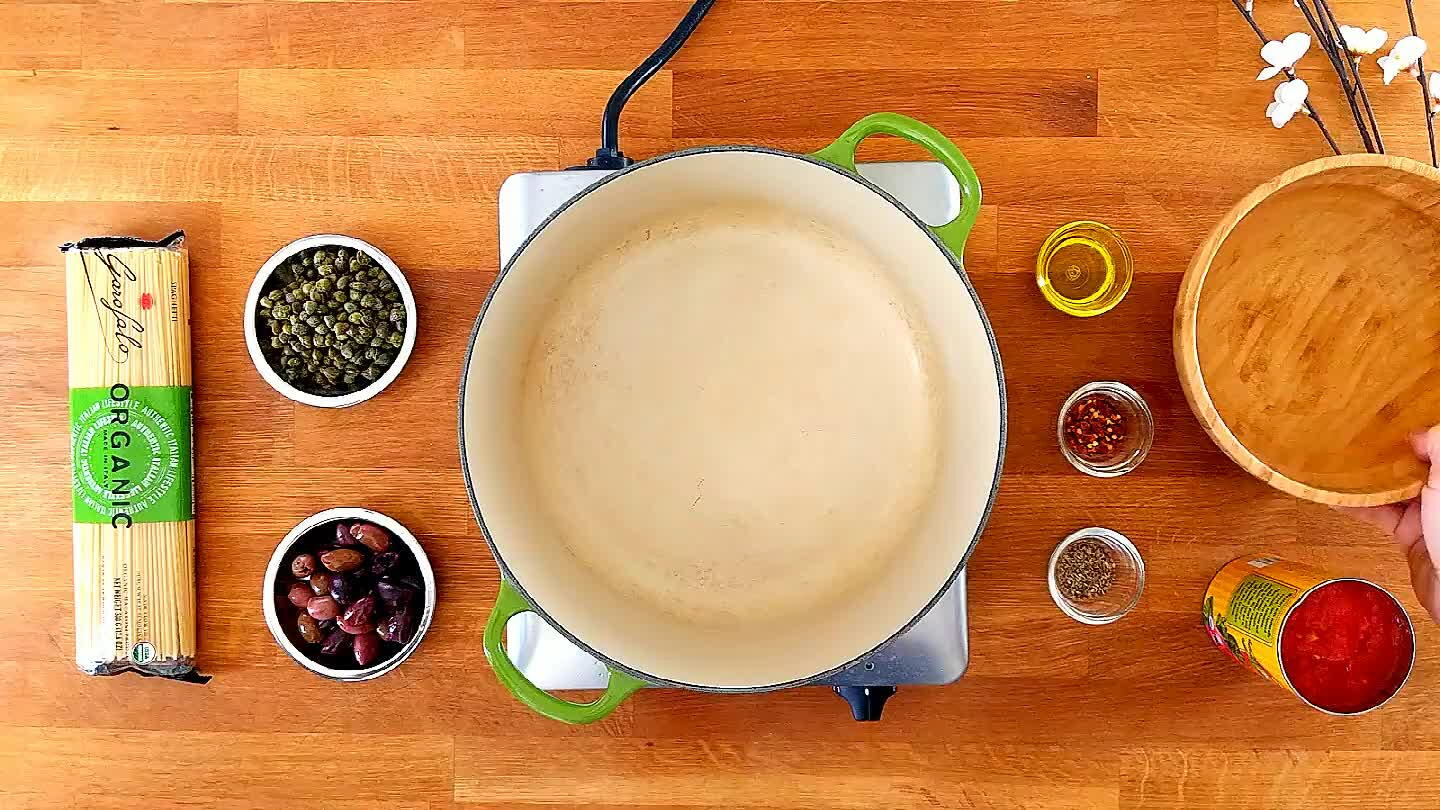 Add water to the pot.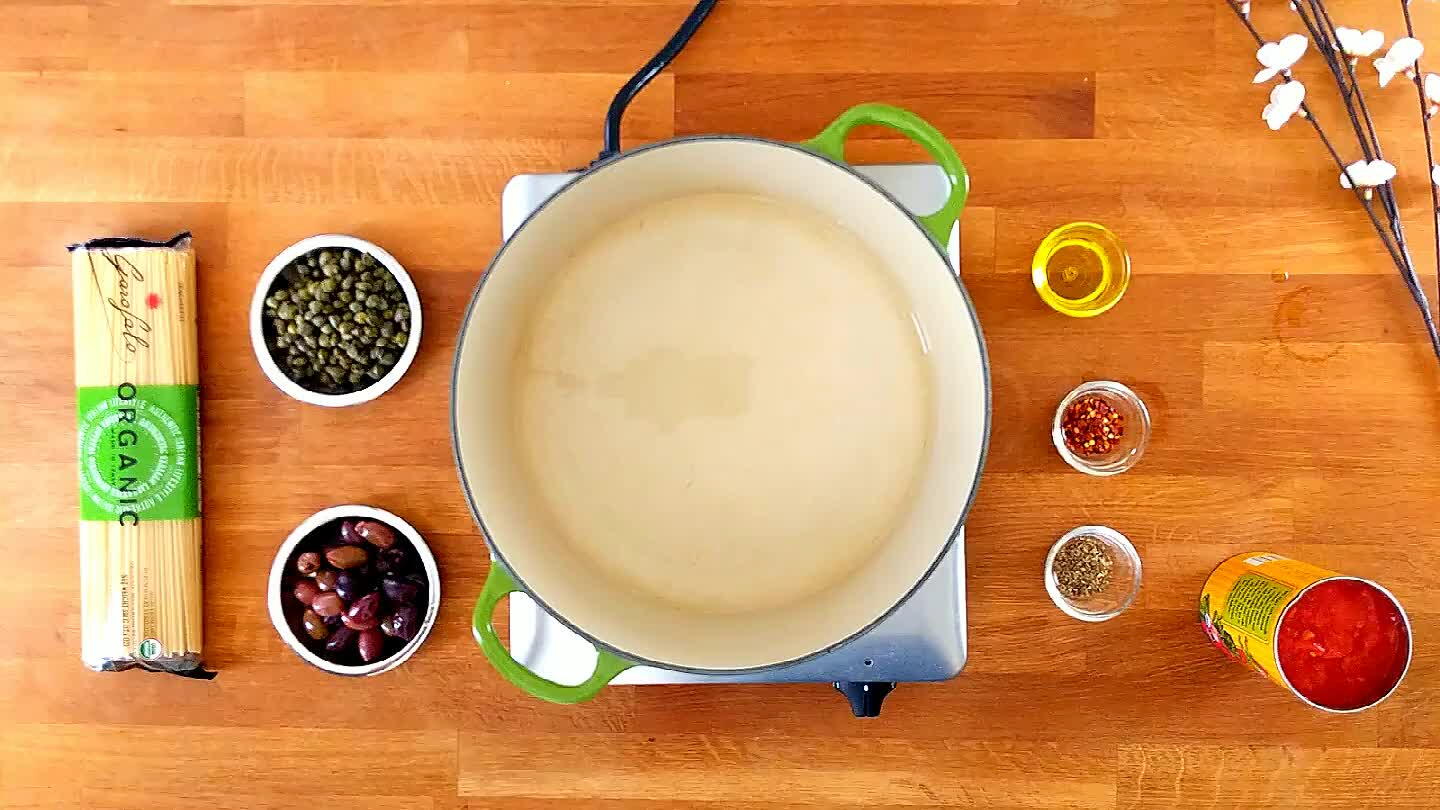 Add diced tomatoes.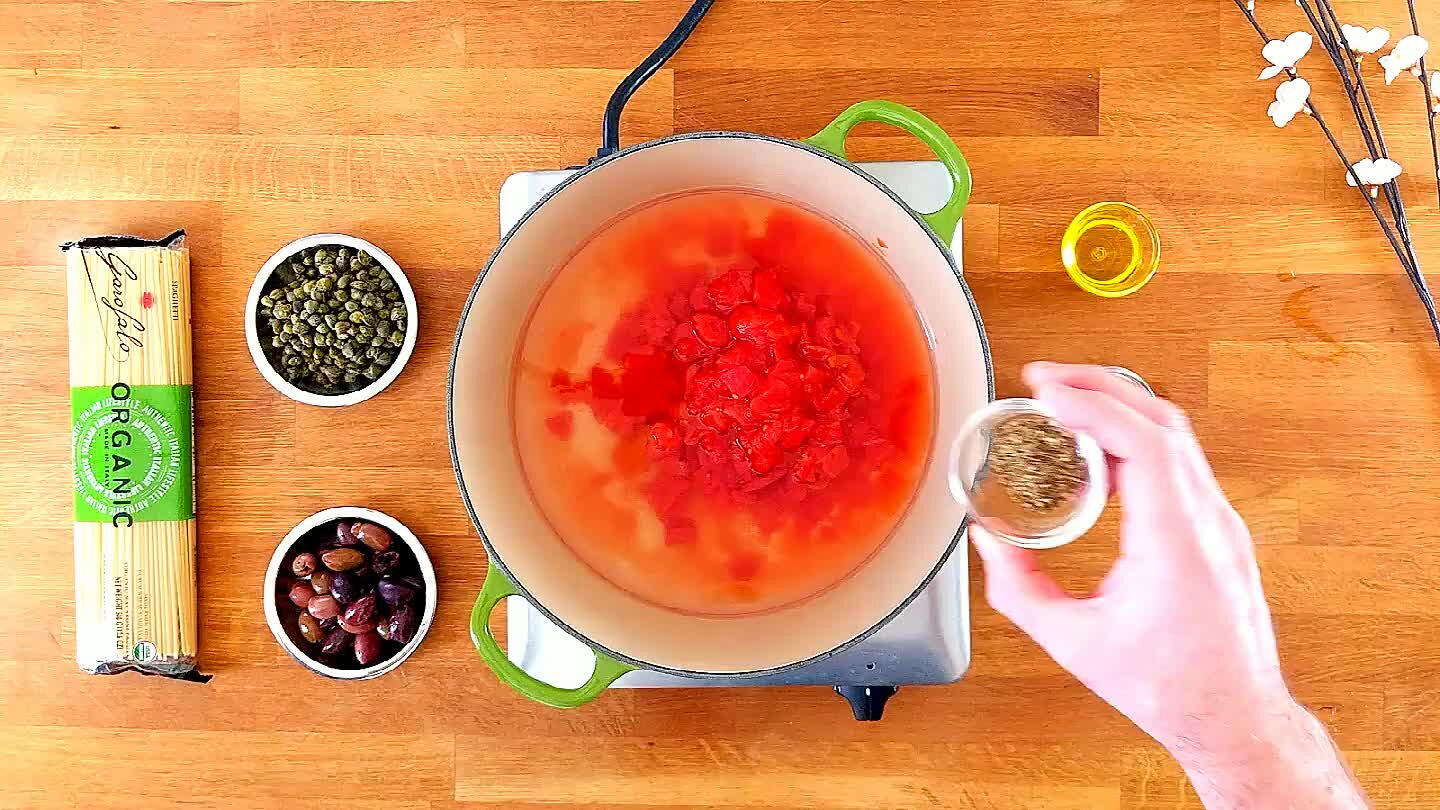 Add Salt, chili flakes and olive oil.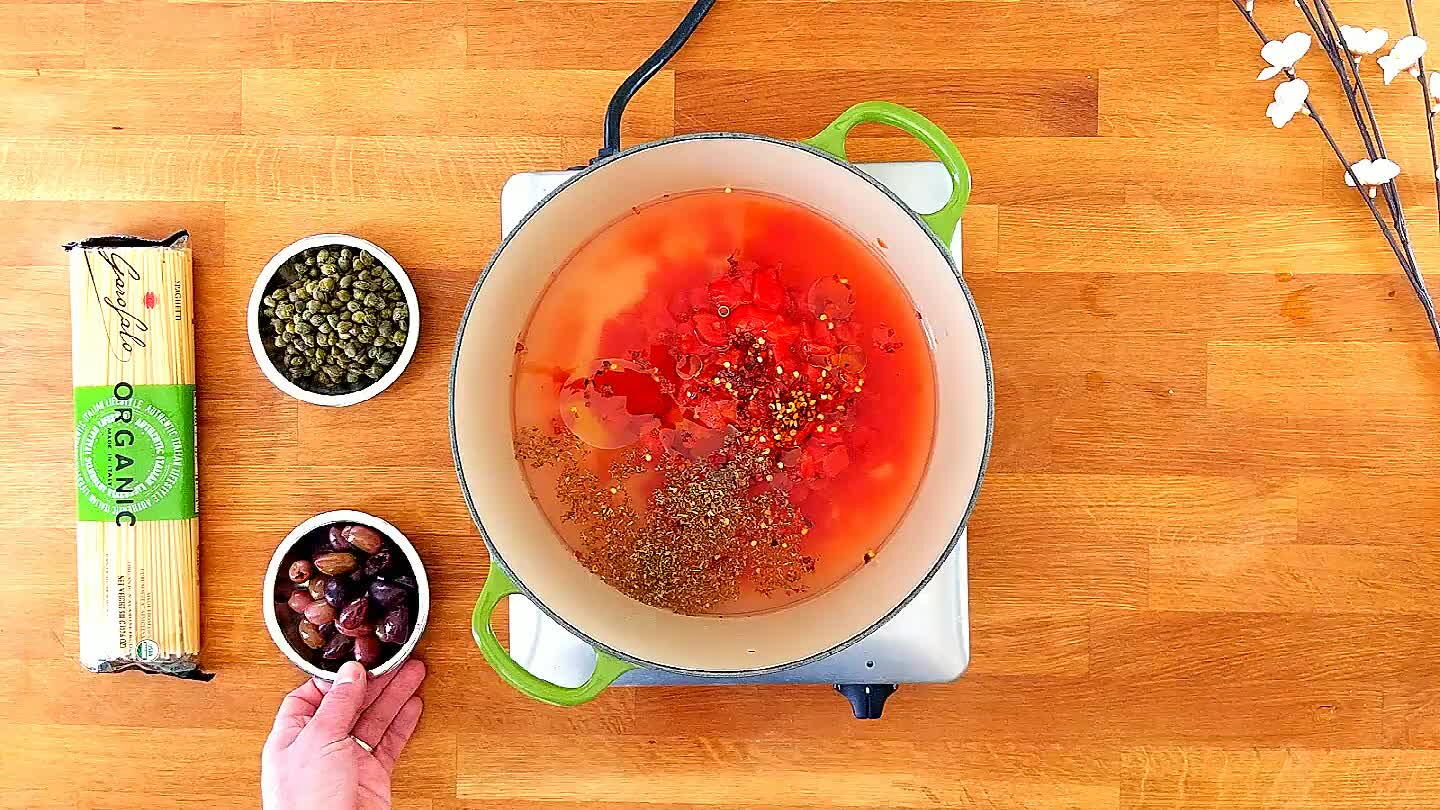 Add olives.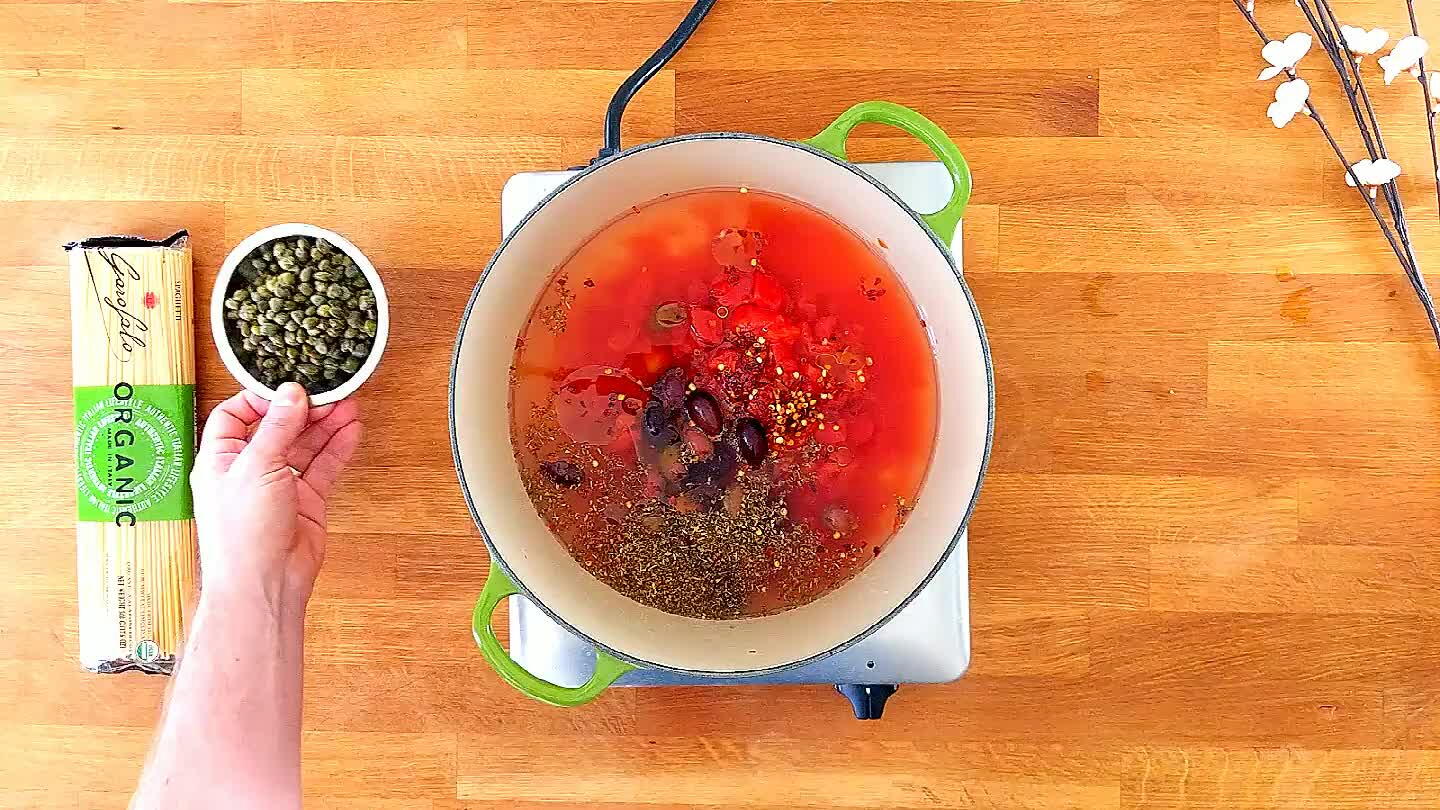 Add capers.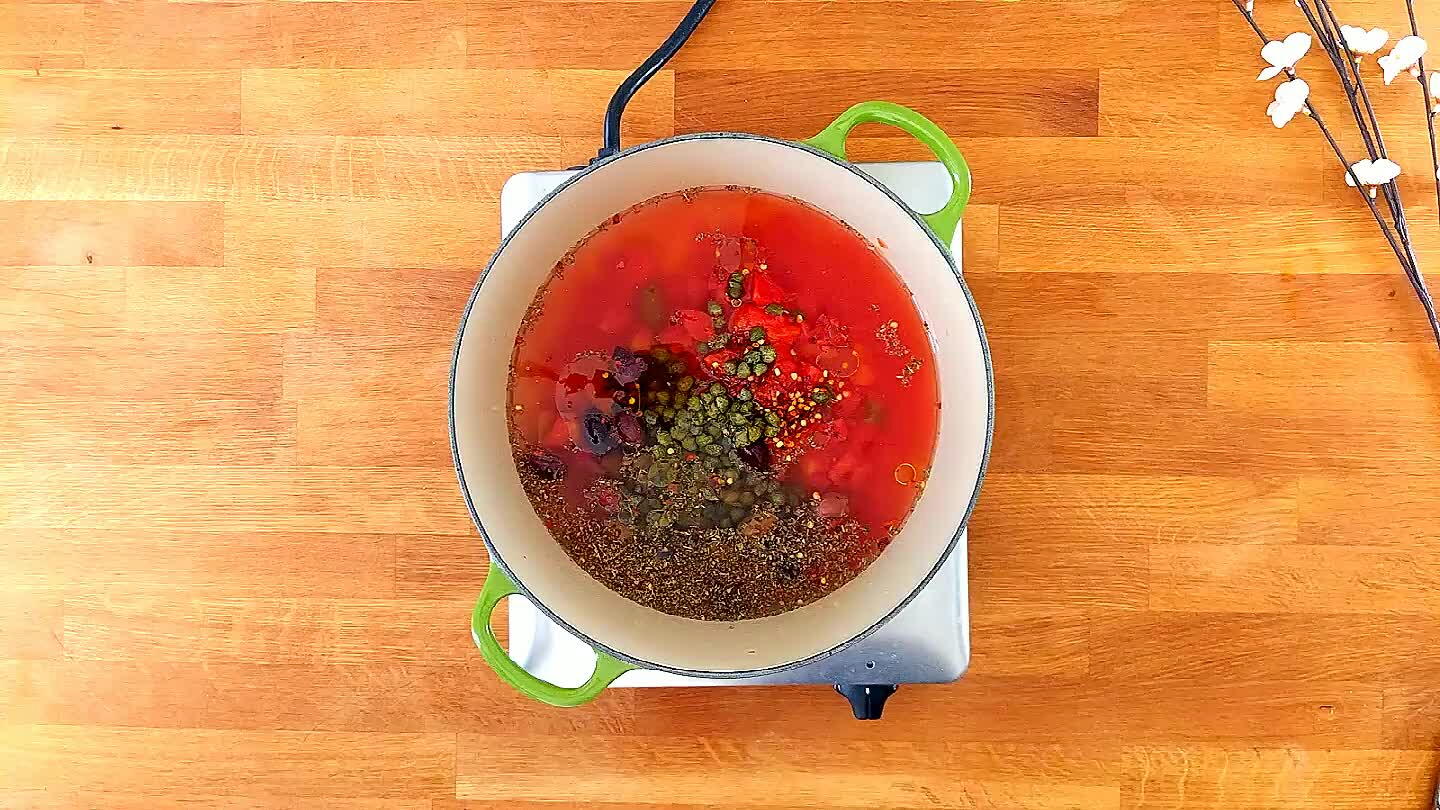 Add the spaghetti.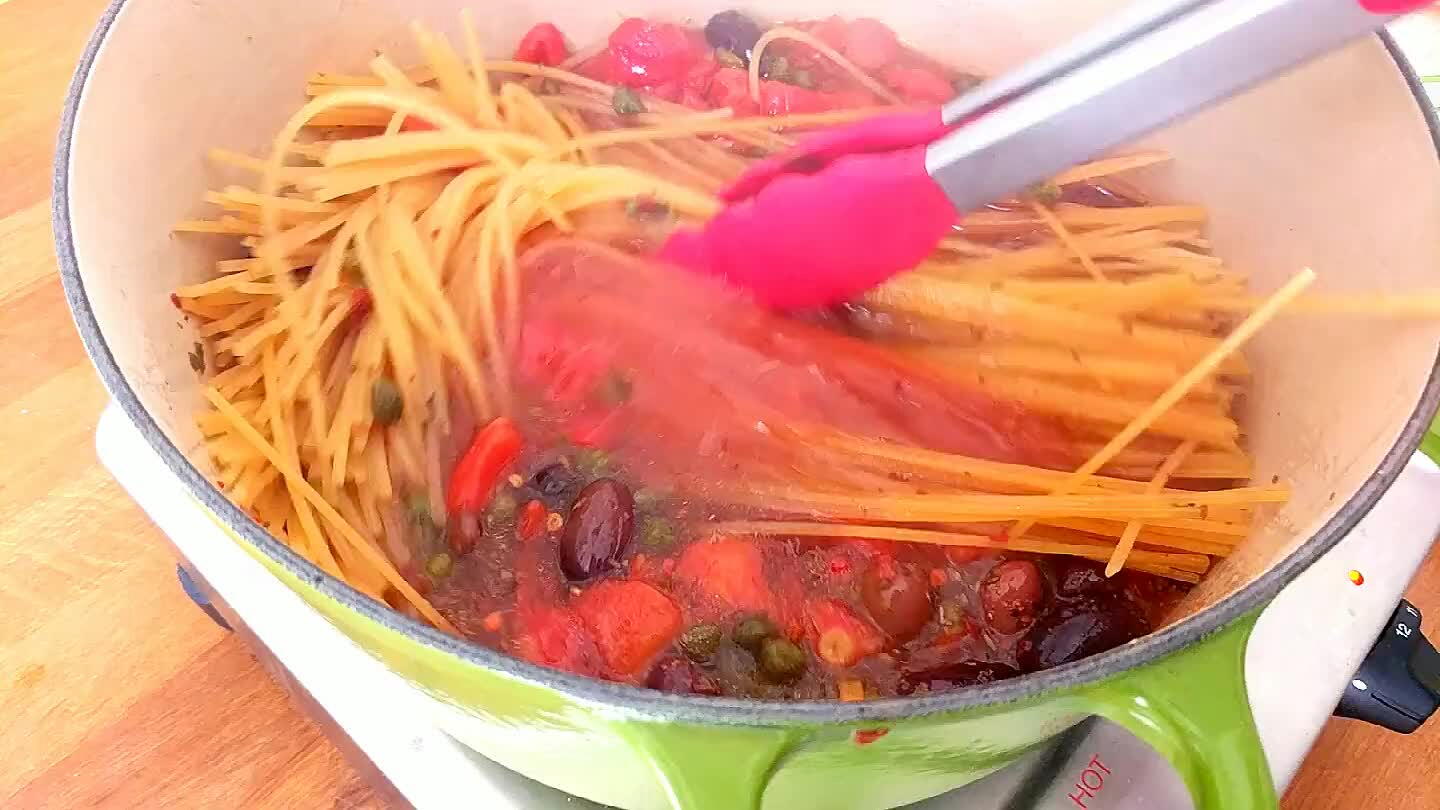 Bring to a boil and stir until spaghetti sings down into the sauce.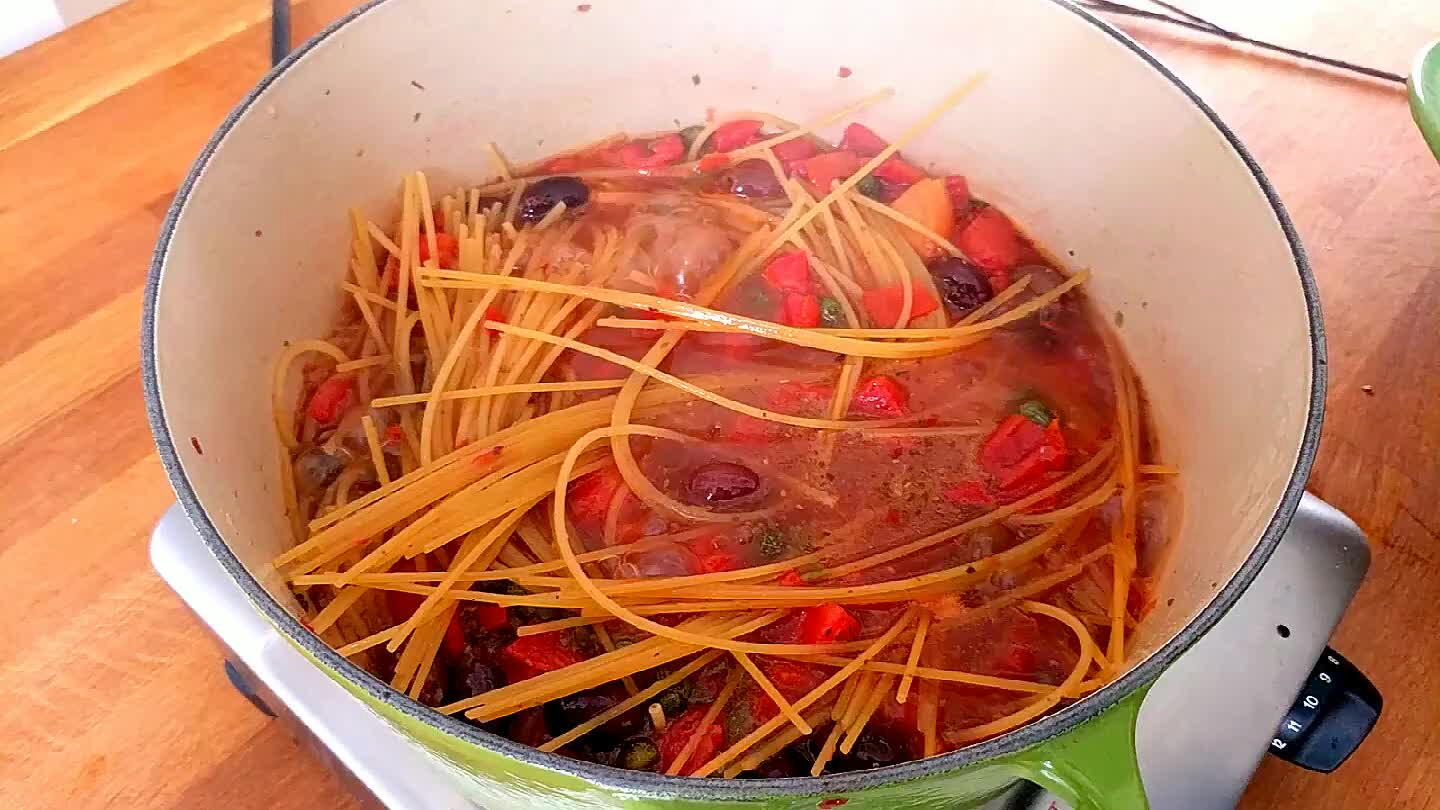 When the liquid comes to a boil and the noodles soften enough to sink below the liquid, reduce to a gentle simmer. Cover and cook for 10 minutes.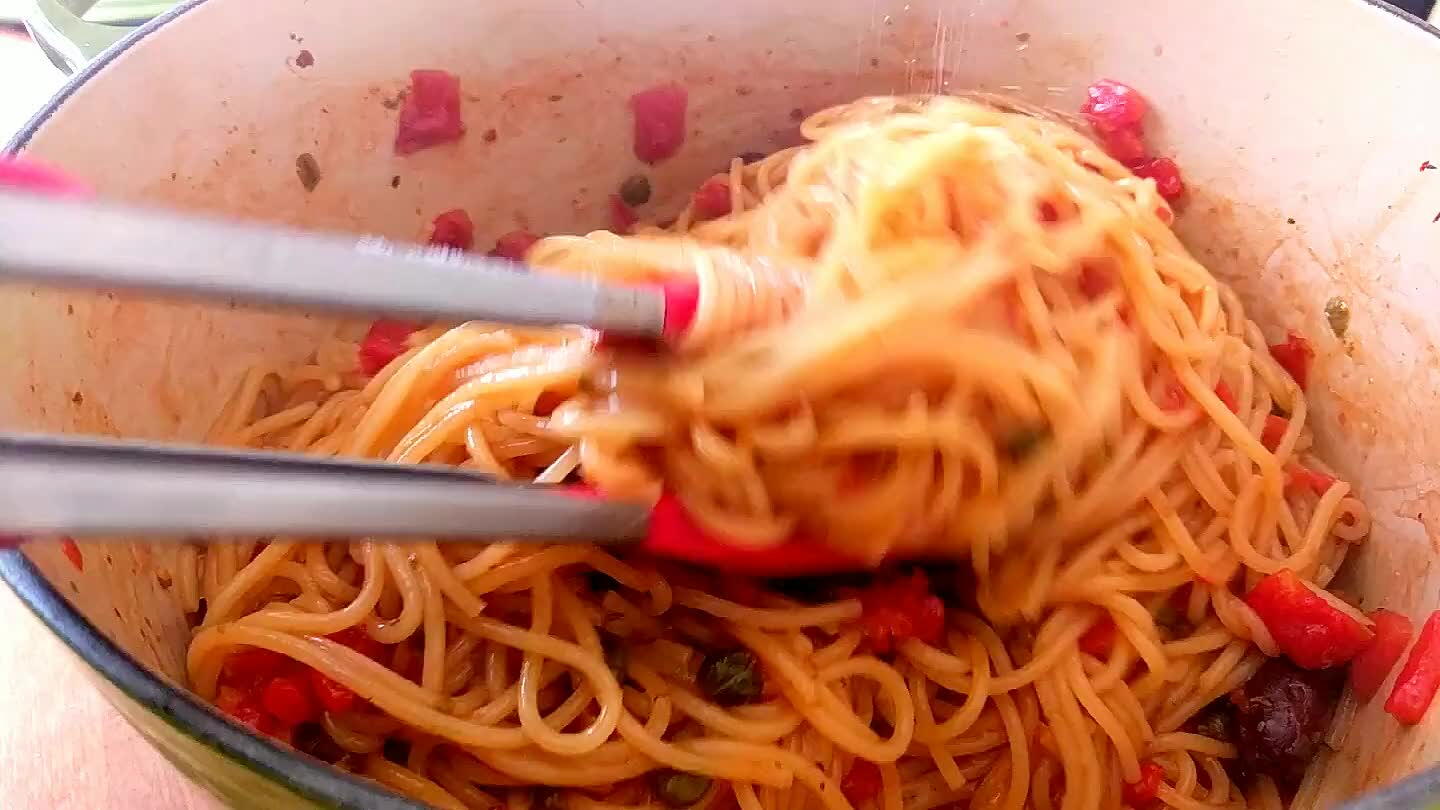 Stir in salt to taste, and you're all set. Garnish with olive oil or black pepper.
Comments