Bagara Rice
hyderabadi bagara khana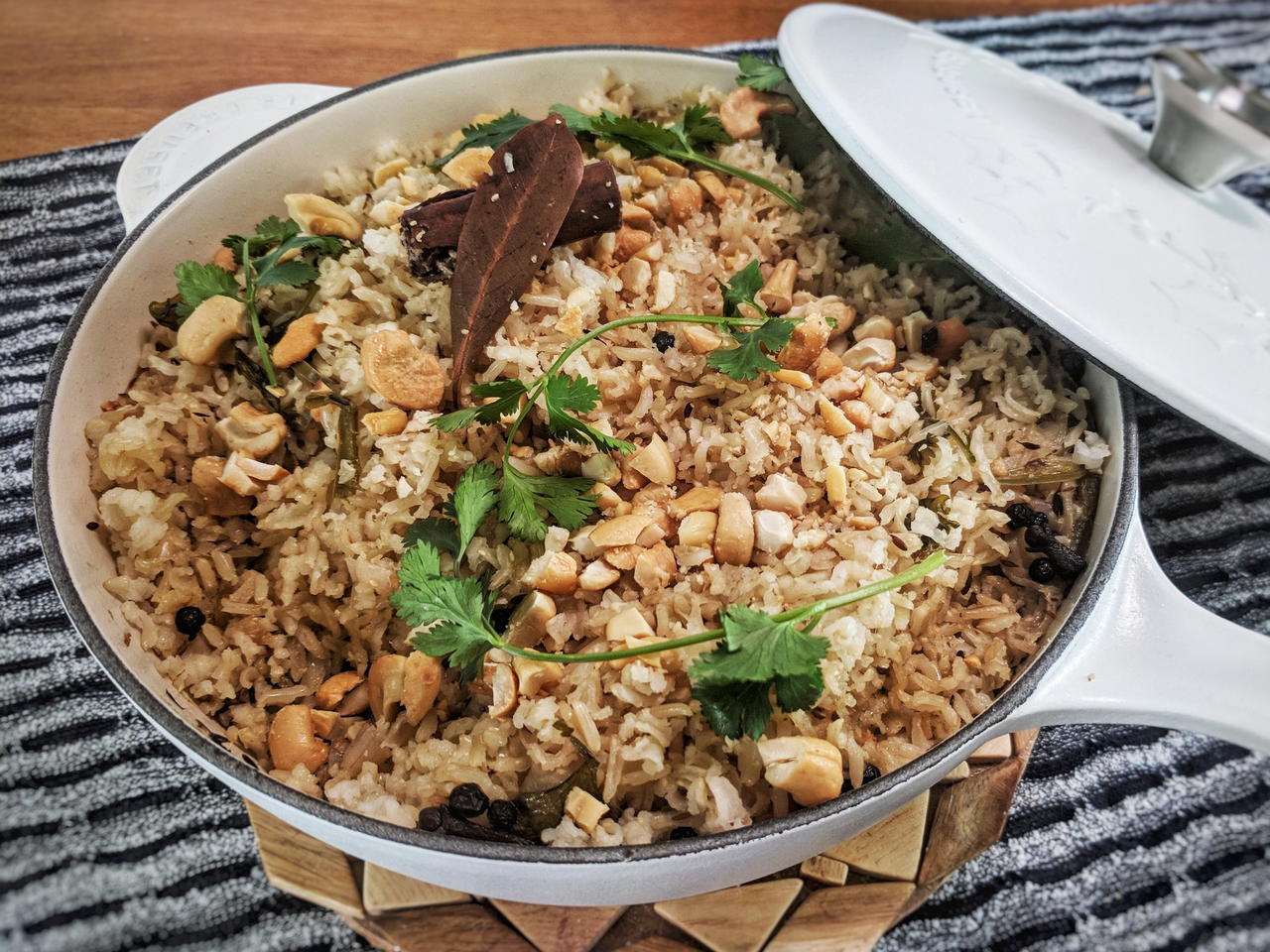 Recipe video made by Ryan
Published on 08/05/2018, viewed by 13292
6 portions
60m
Bagara rice is a simple dish of basmati rice, packed with spices. This was my first try. I think it will take some time to master the spice combination, but a great start, nonetheless.
What you will need
2 cups (270 g) brown basmatti rice
1 jalapeño
1 red onion
2 tbsp (30 ml) olive oil
3 1/2 cups (850 ml) water
1 tsp (6 g) salt
1 bunch cilantro
1 inch stick cinnamon
3 garlic cloves
1 tsp (2g) cumin seeds
1/2 tsp (1g) black peppercorns
1 bay leaf
1/2 tbsp (3 g) grated ginger
1/2 tbsp (3 g) crushed garlic
3 tbsp (50 g) Cashews to garnish
How to cook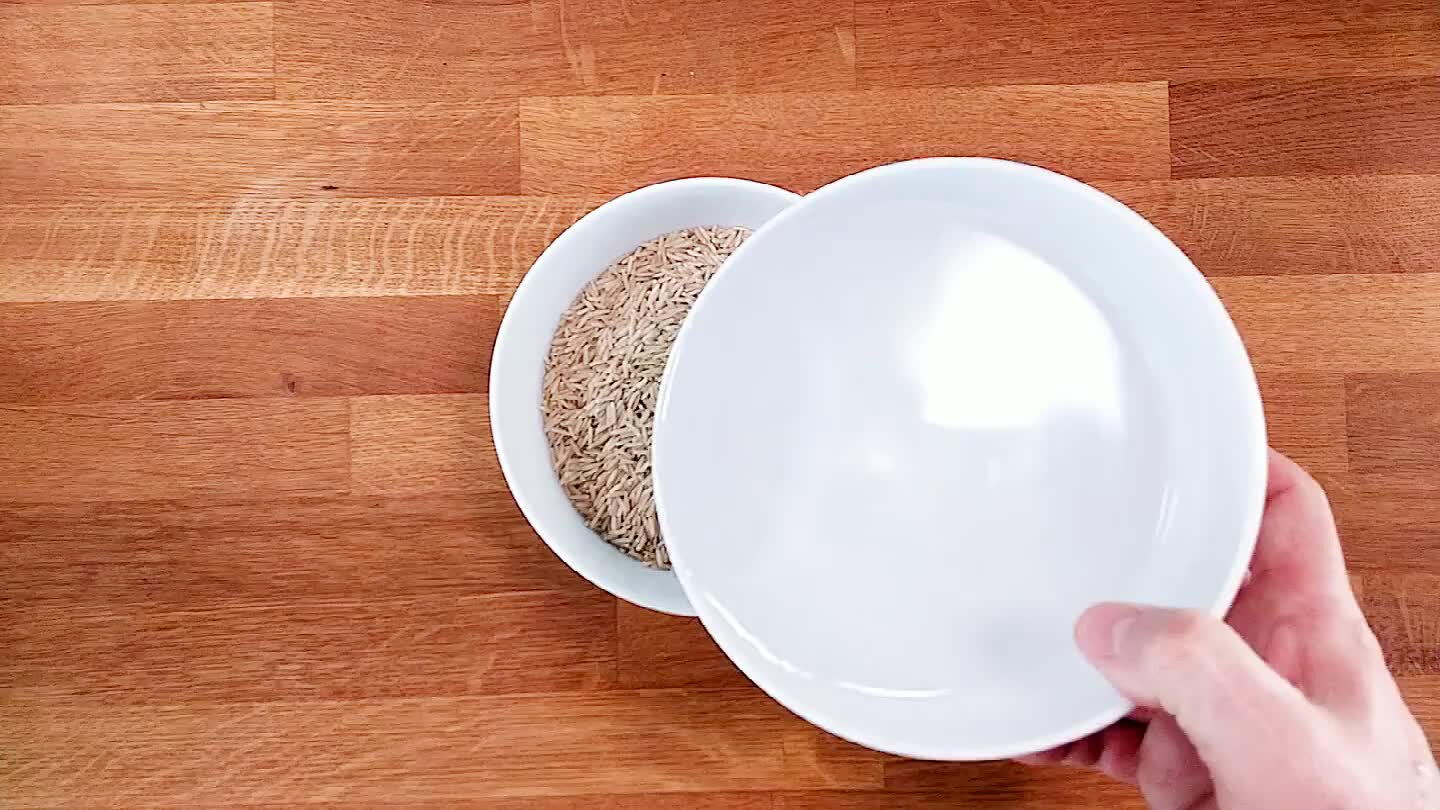 Pour water into the rice to cover. Let it soak for about 30 minutes as you prepare the rest of the ingredients.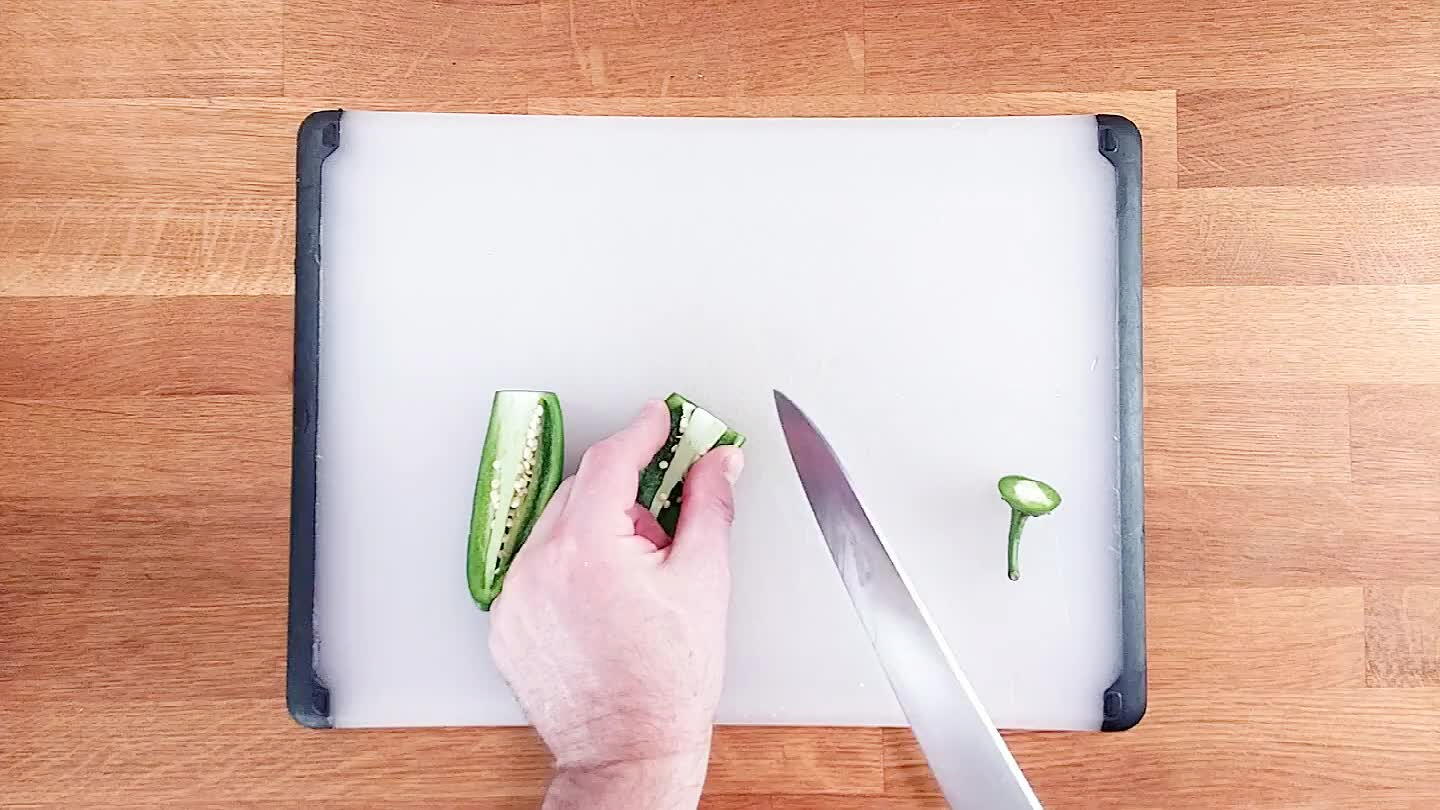 The best chilies to use in this dish would be the tiny green chilies you can find at Thai or Indian grocery stores. But they can be a little difficult to get ahold of, so I just used a jalapeño.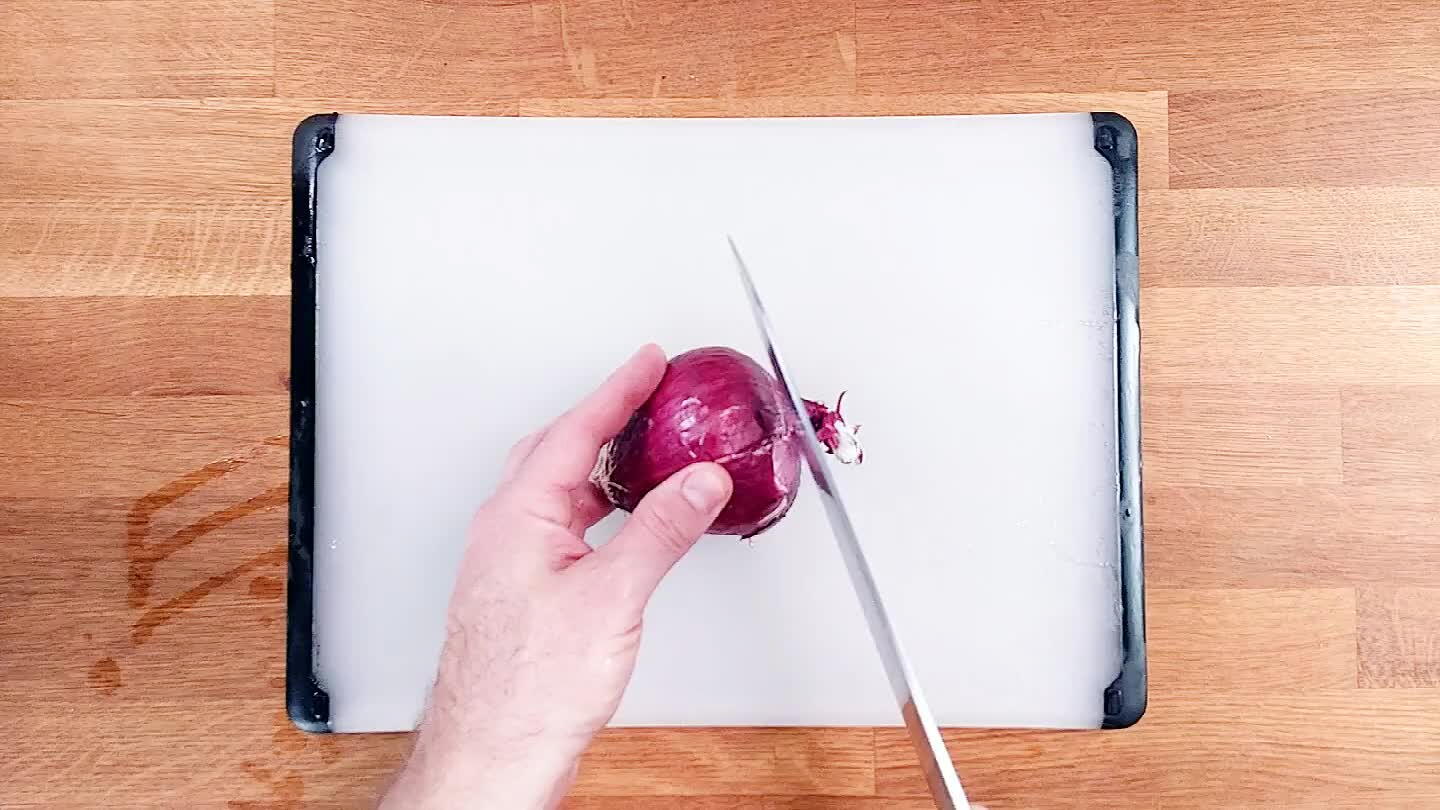 Slice off the stem tip. Remove outer peel. Slice.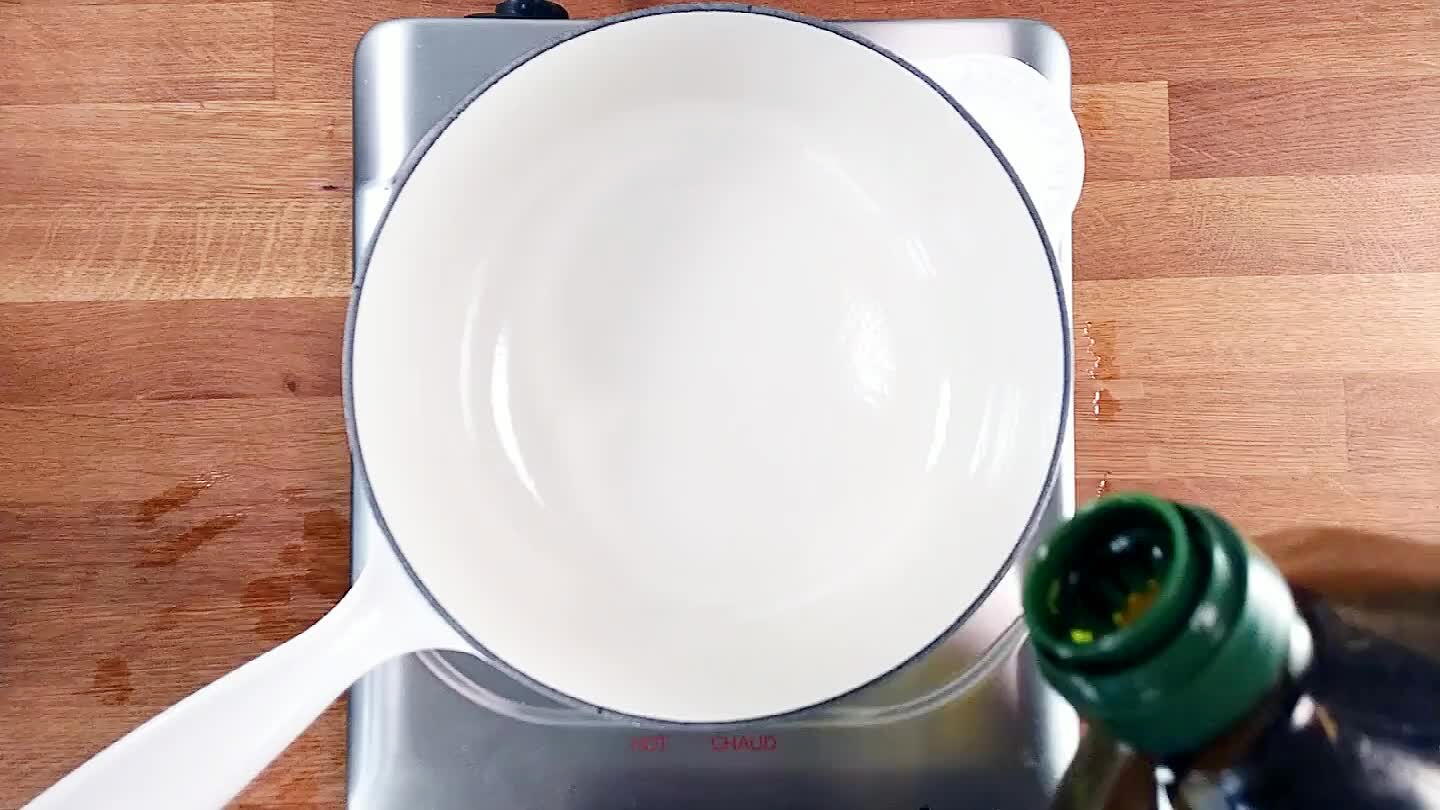 Place a sauteée pan over medium heat. Add some olive oil.
Add the black pepper, the cumin, the cinnamon and the bay leaf. Feel free to mix up the spices. Cardamom and star anise are great in this dish, but are sometimes more difficult to find.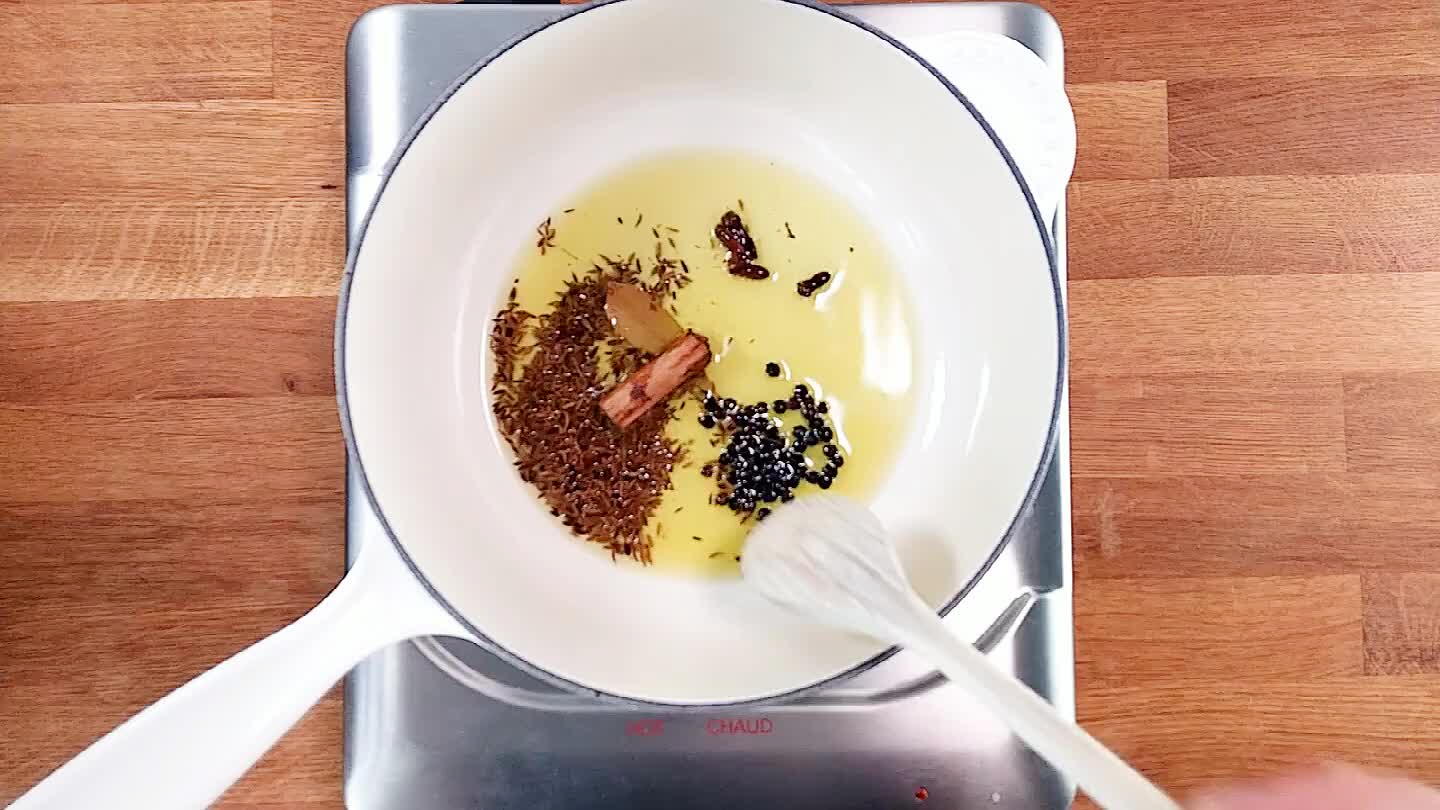 Toast the spices briefly, only until the aroma hits you.
Dump in the onion and the sliced chili. You can reduce the heat a little here.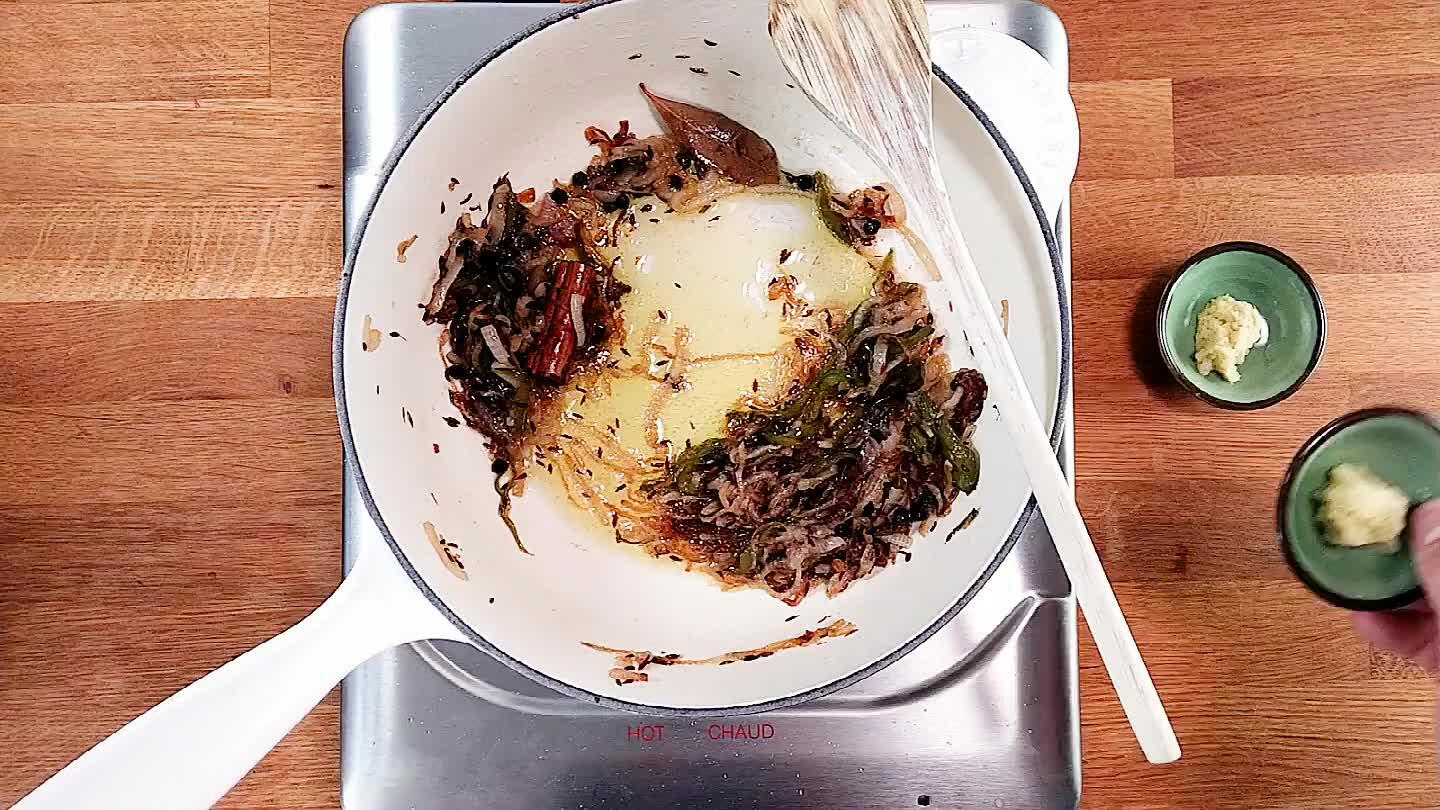 Stir in the crushed garlic and the grated ginger.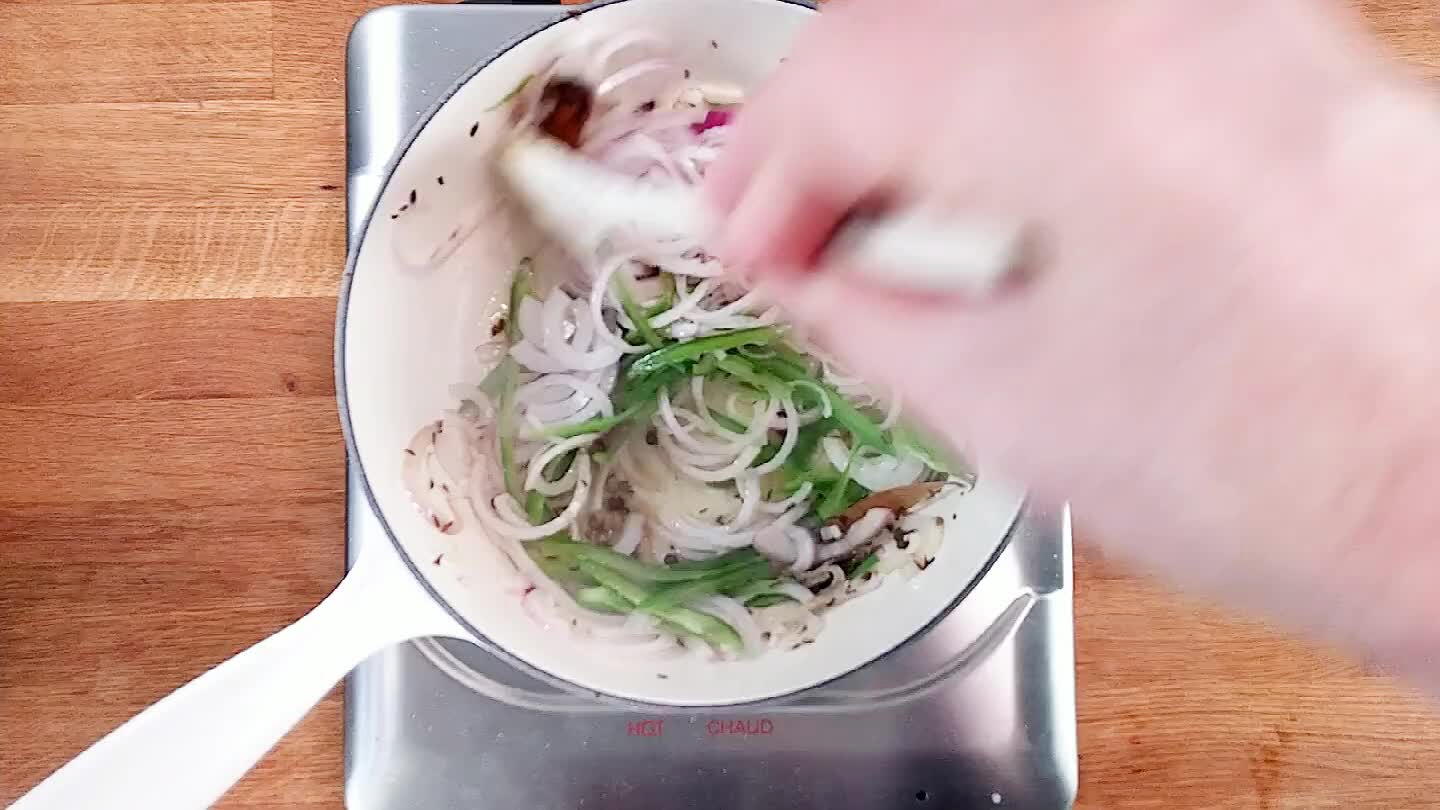 Continue to cook, stirring frequently, until the onions begin to caramelize.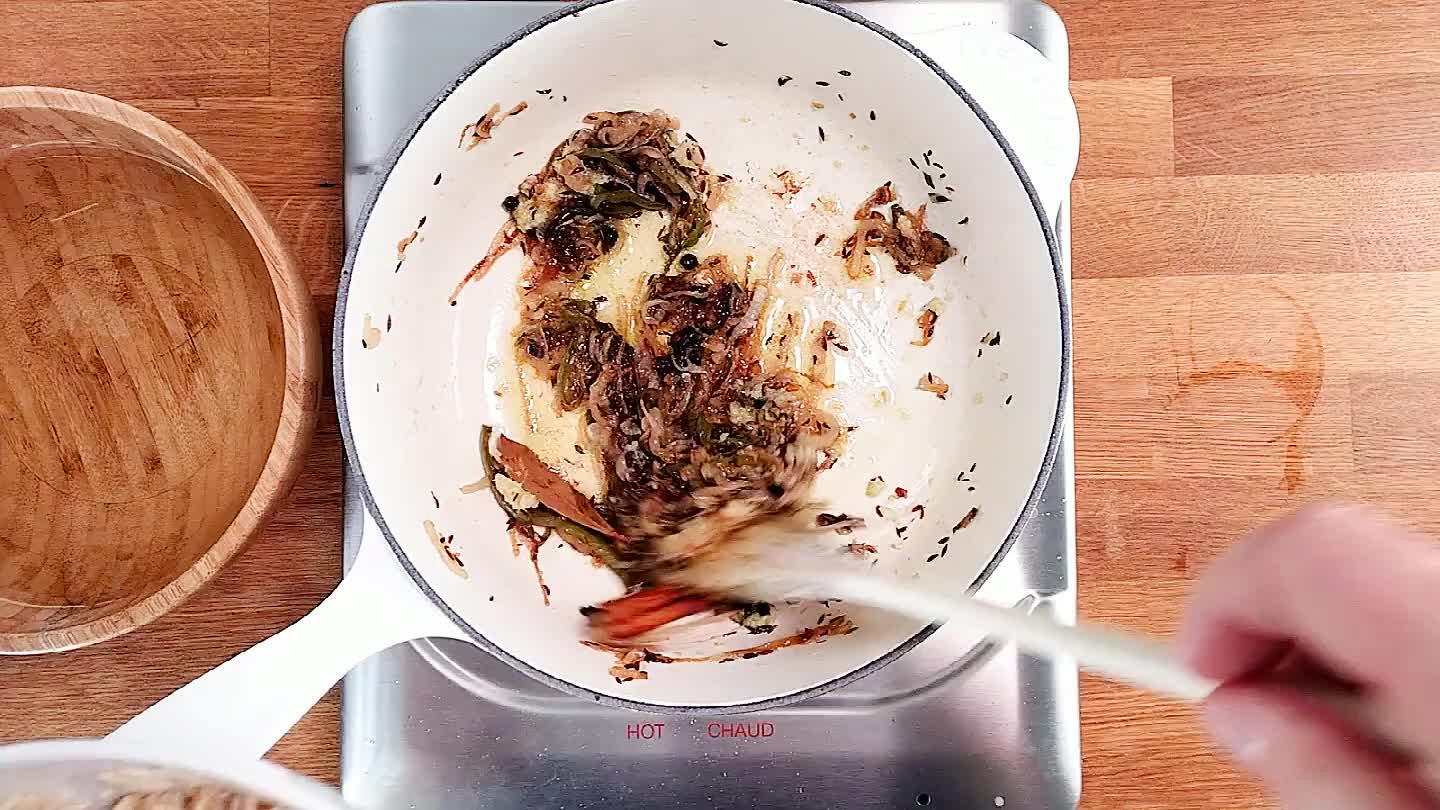 The rice has been soaking. Remove the rice from water and dump it into the pot.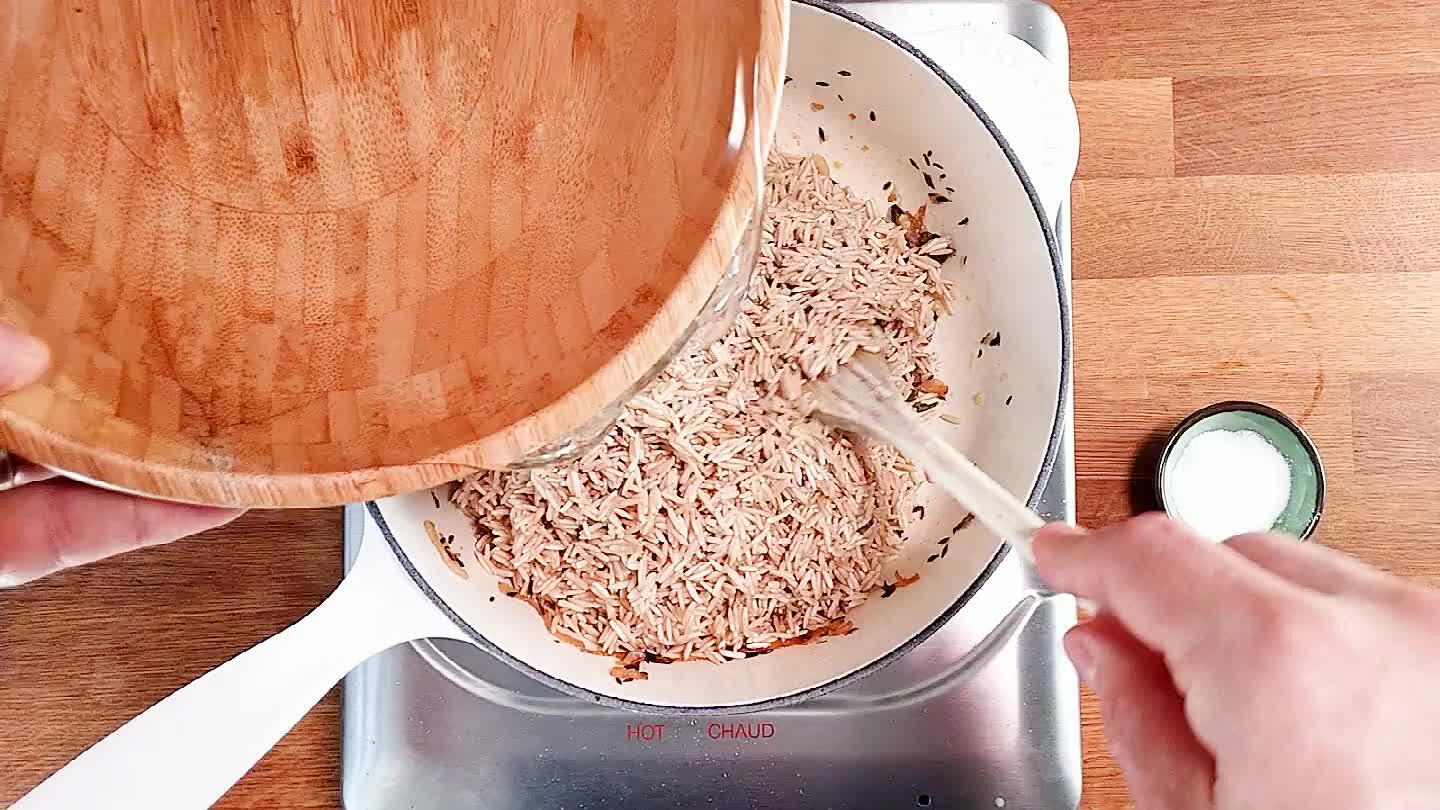 Dump in the water. Add some salt.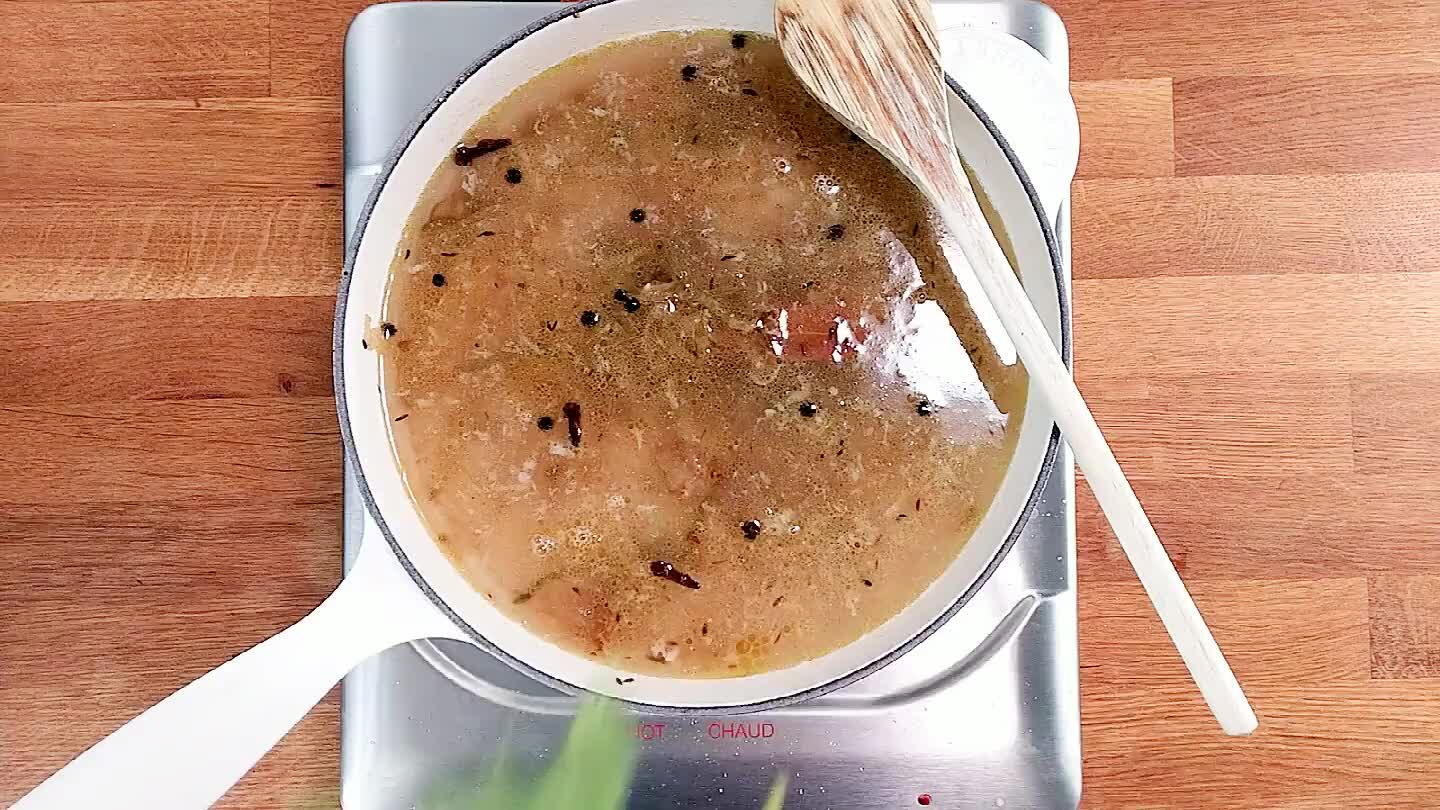 Clean your cilantro and add a handful here as you bring the liquid up to a boil.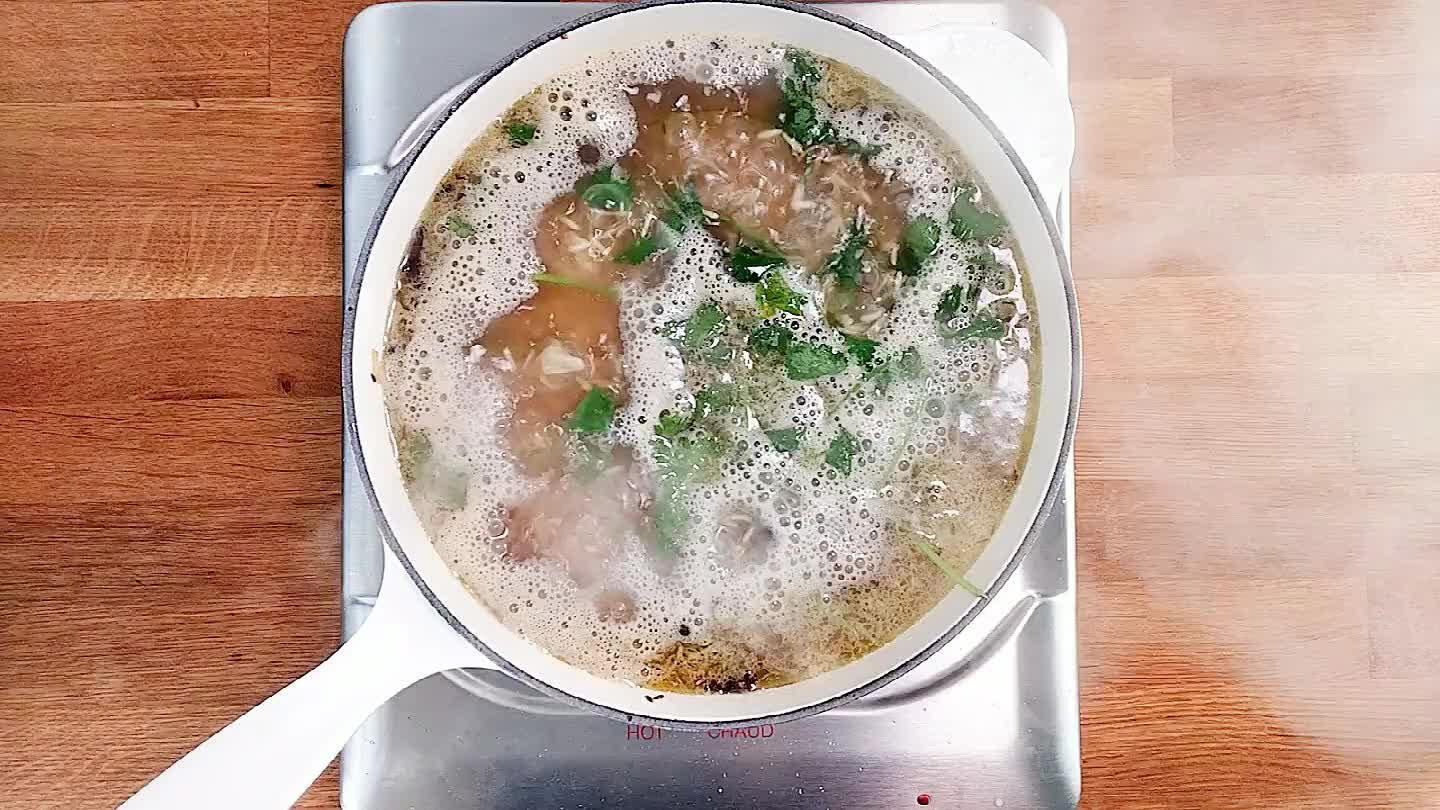 When the liquid comes to a boil, turn down the heat. Cover the pot and hold at a very gentle simmer for about 25 minutes.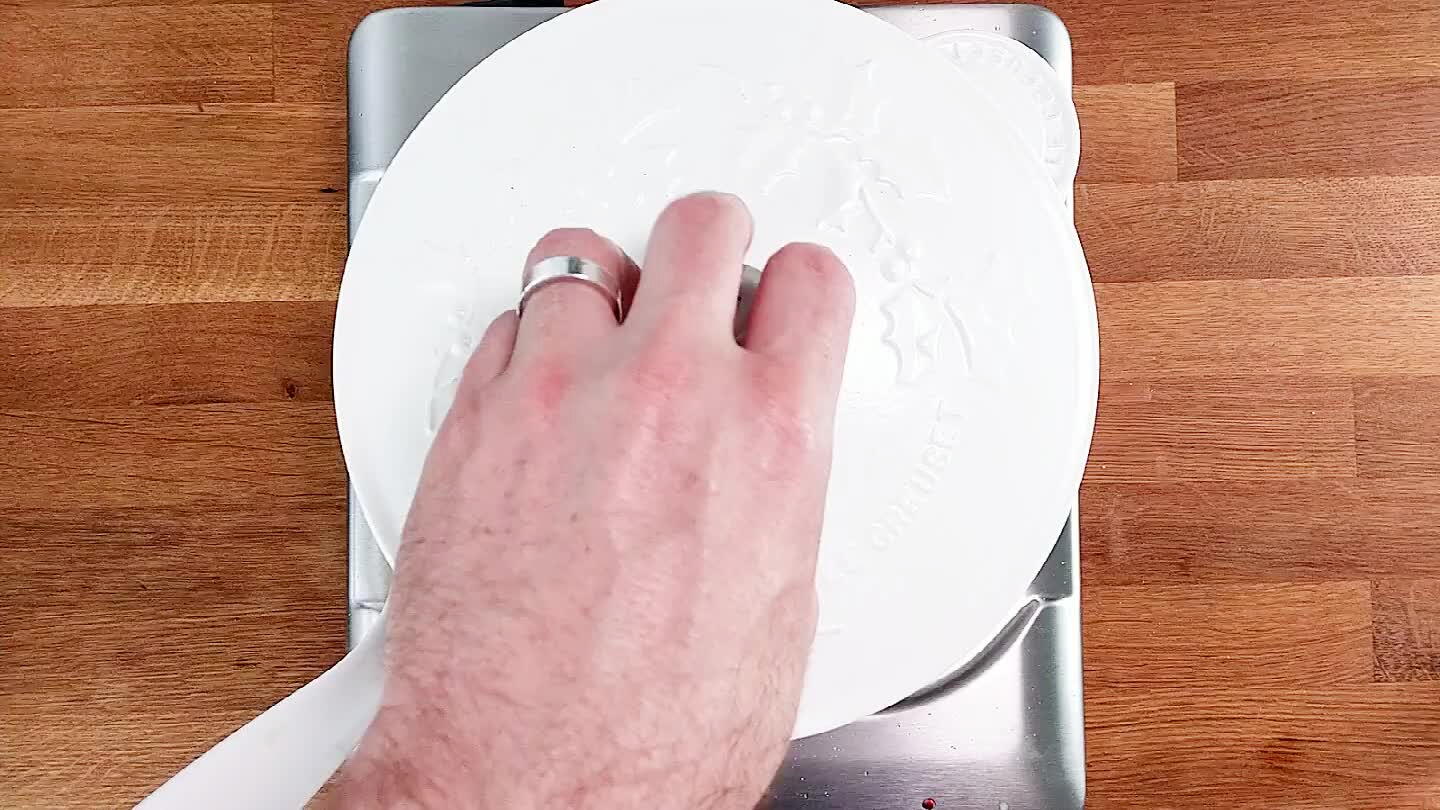 After 25 minutes, check the bottom of the pot to make sure that the water is evaporated. If water is gone, give the rice a stir. Otherwise, replace the cover and give it another 5 minutes.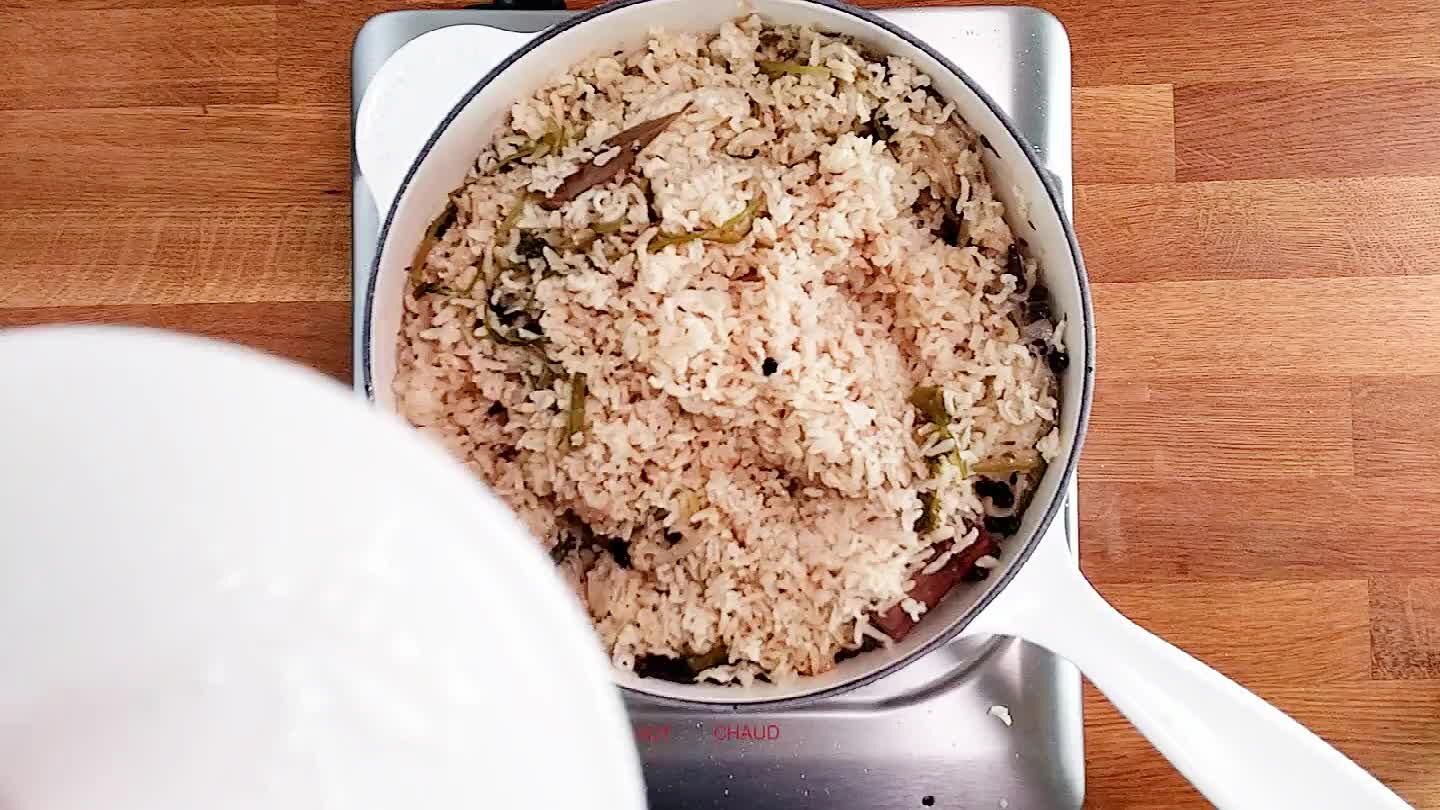 Remove from heat and let sit for 15 minutes.
Serve
Garnish with cilantro and crushed cashews.
Comments