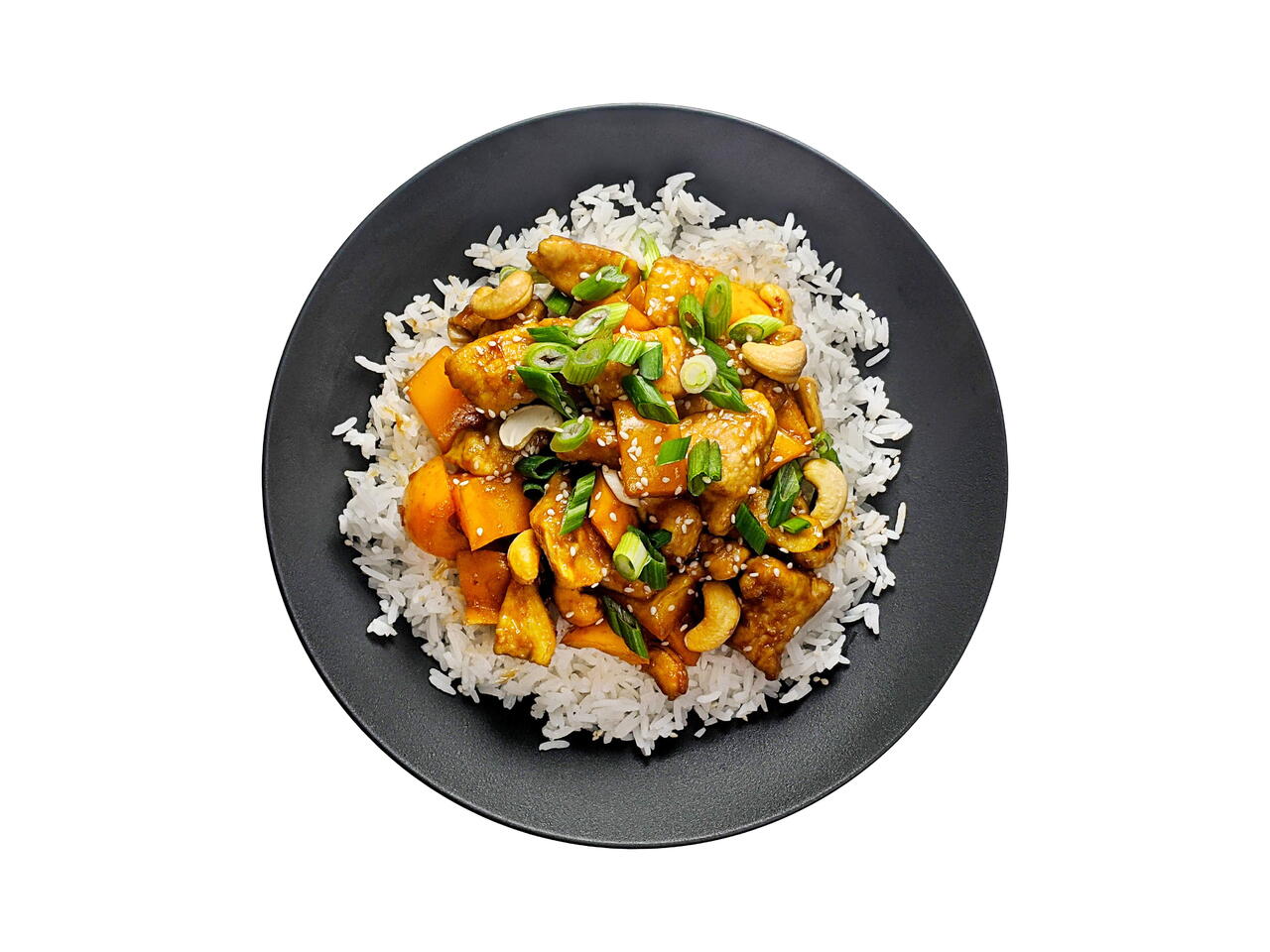 4 portions
20m
This is a common dish at many Chinese restaurants, and one of my favorites! I love how the cornstarch creates a crispy crust on the chicken that soaks up extra flavor.
What you will need
1 lb Boneless Skinless Chicken Breast
1/4 cup Cornstarch
1Tbsp Vegetable Oil
4 Tbsp Low Sodium Soy Sauce
1/2 Tbsp Rice Wine Vinegar
1/2 Tbsp Light Brown Sugar
1/2 tsp Sesame Oil
1 Tbsp Hoisin Sauce
1 Red, Yellow, or Orange Bell Pepper
1 cup Unsalted Cashews
3 Green Onions
(Nutritional facts 355 calories, 29.85 g fat, 13.46 g carbohydrates, 10.34 g protein, 55 mg cholesterol, 356 mg sodium)
How to cook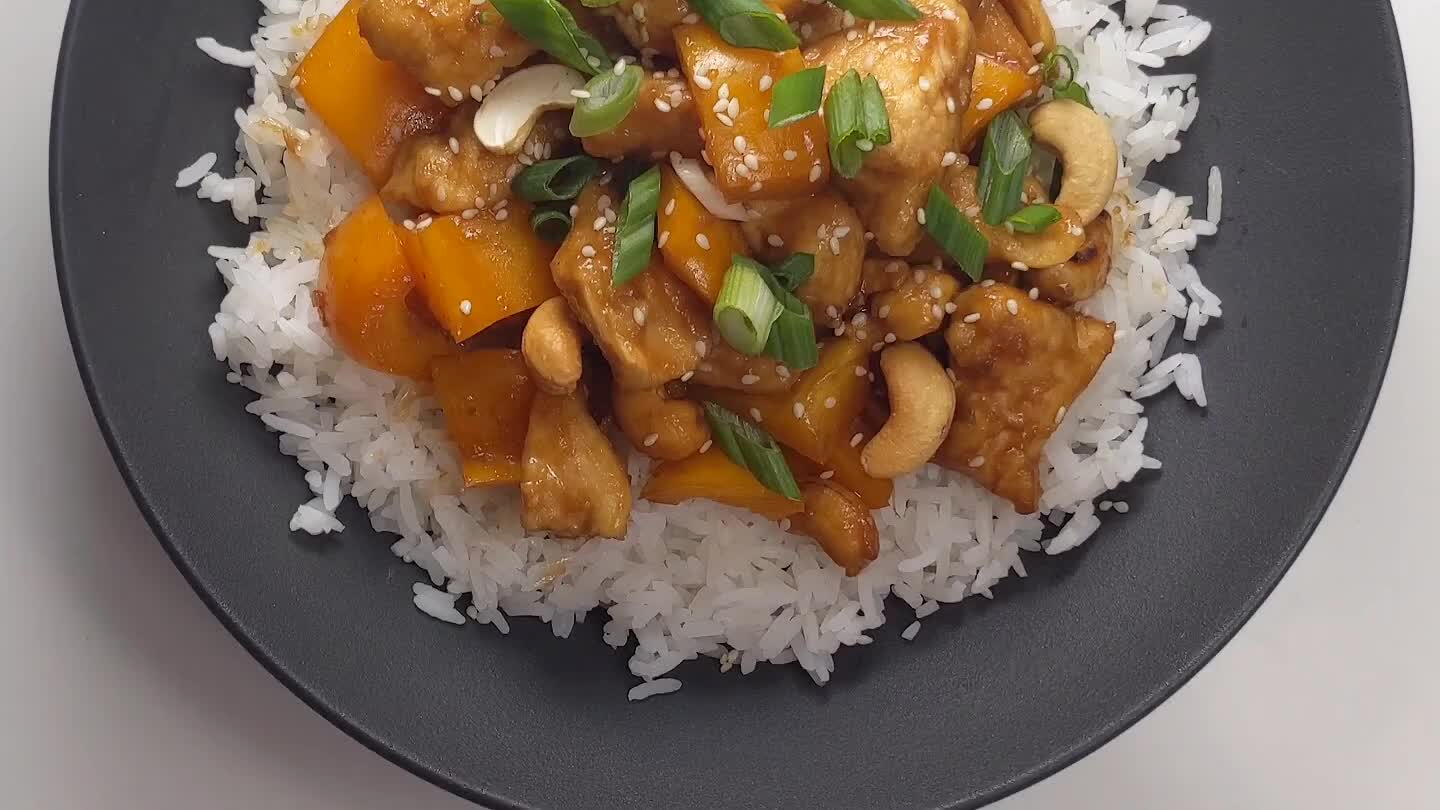 Portion all ingredients.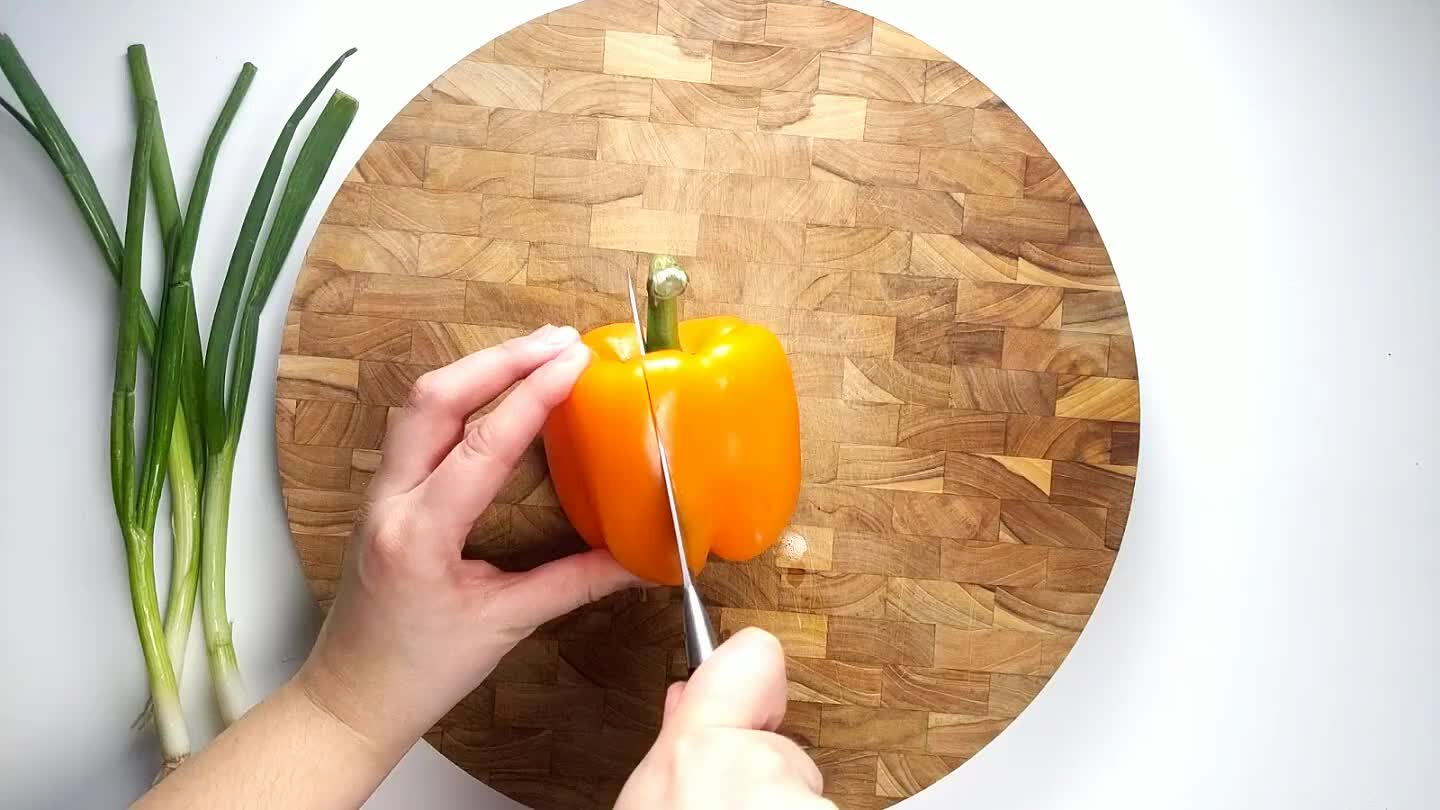 Cut the pepper in half and remove the seeds. Place the flat side down and slice into 1/2 inch strips. Chop into squares.
Continue chopping both halves.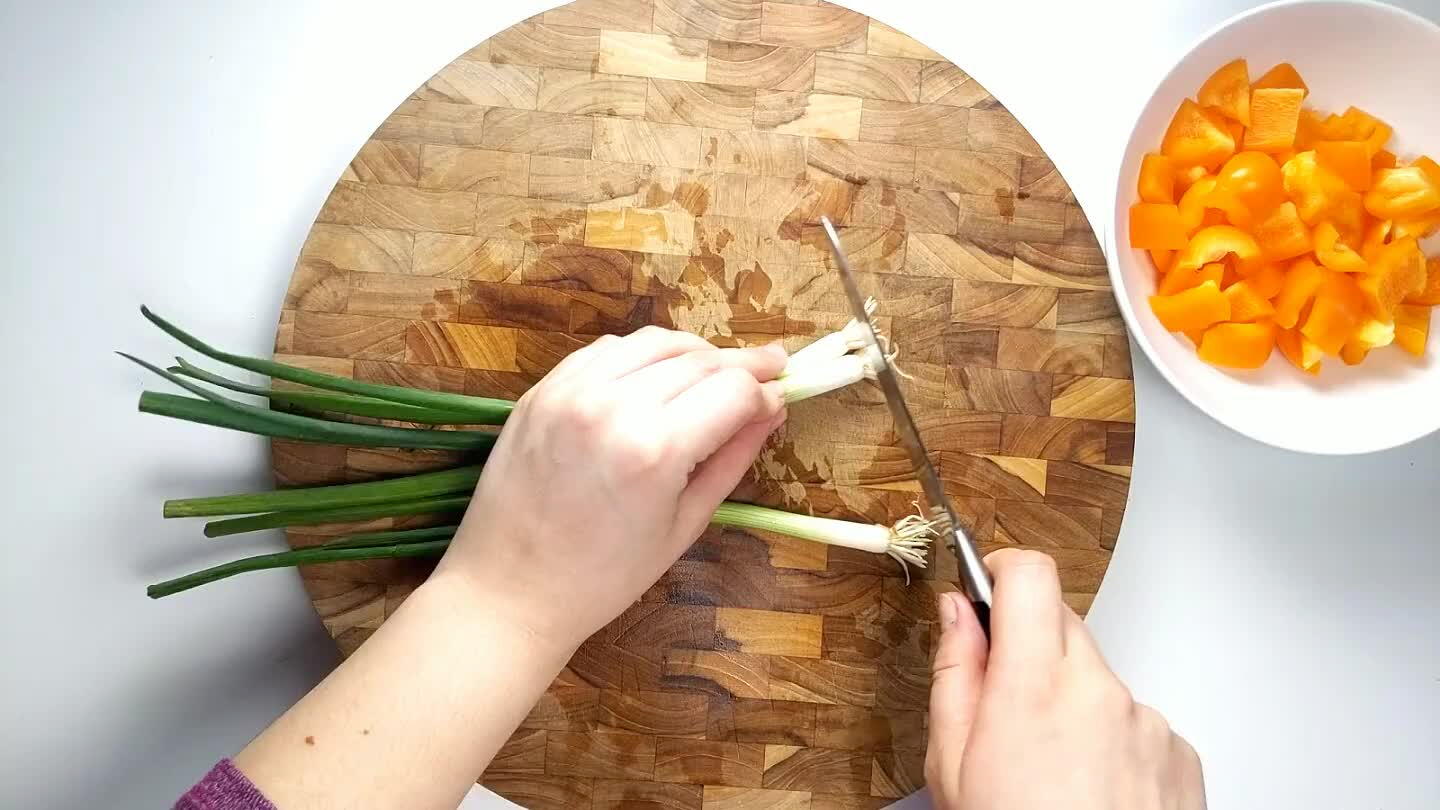 Thinly slice the green onions on the bias.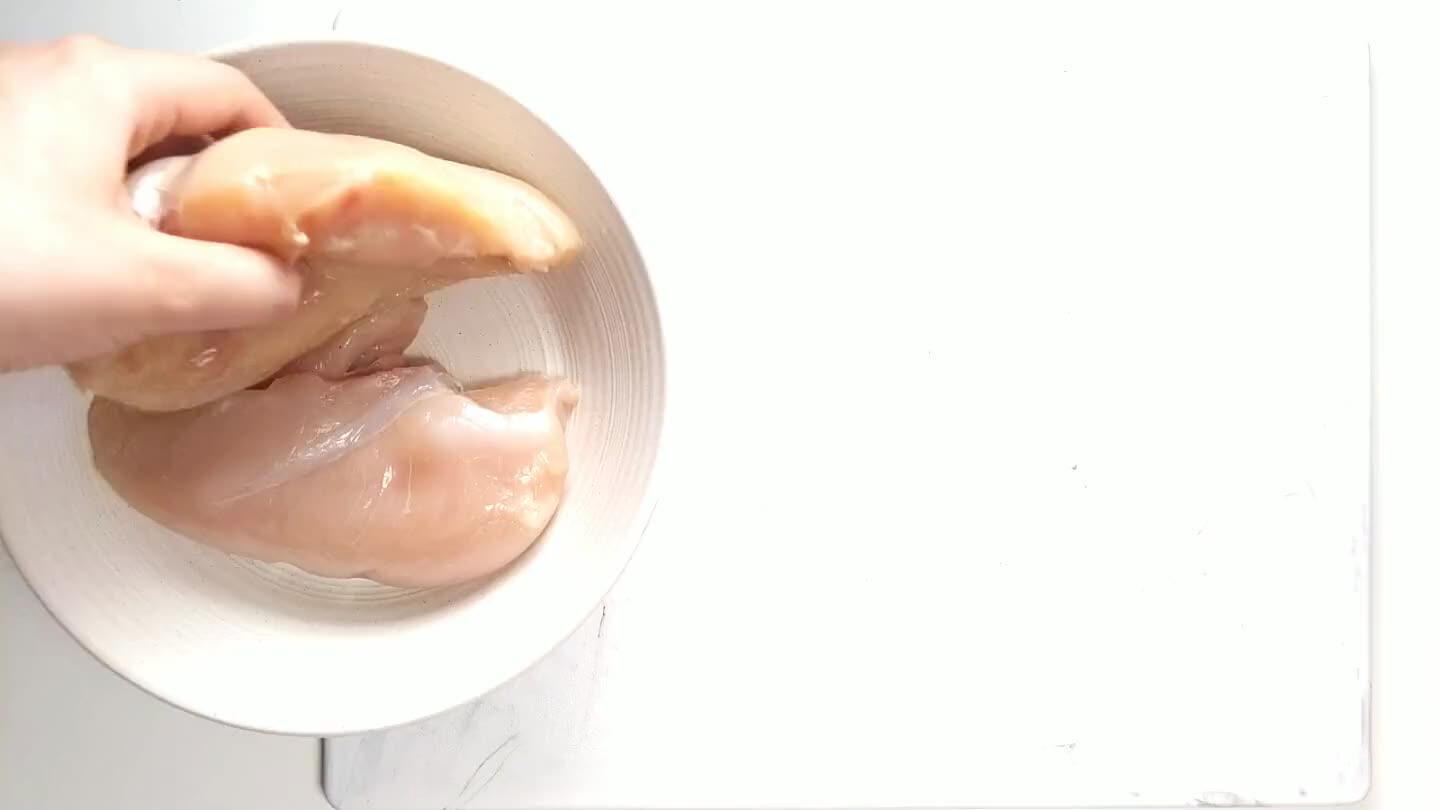 Cut the chicken into 1/2 inch cubes.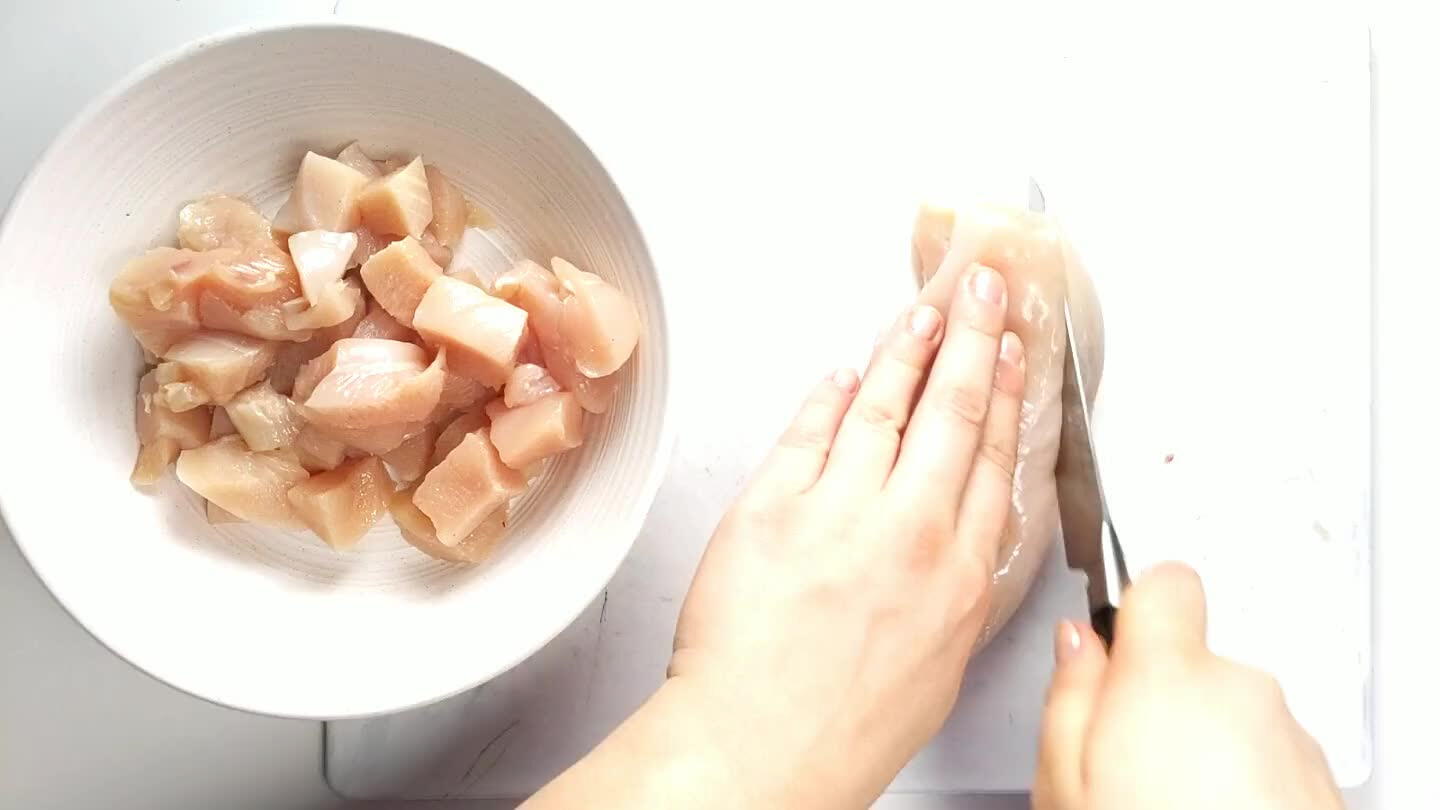 Cut the chicken into 1/2 inch cubes.
Add the chicken cubes to a ziplock bag and pour in the cornstarch. Zip the bag and toss it to coat the chicken with the cornstarch.
Heat a pan to medium high heat and toast the cashews for 2-3 minutes until fragrant. Remove them from the pan and set aside.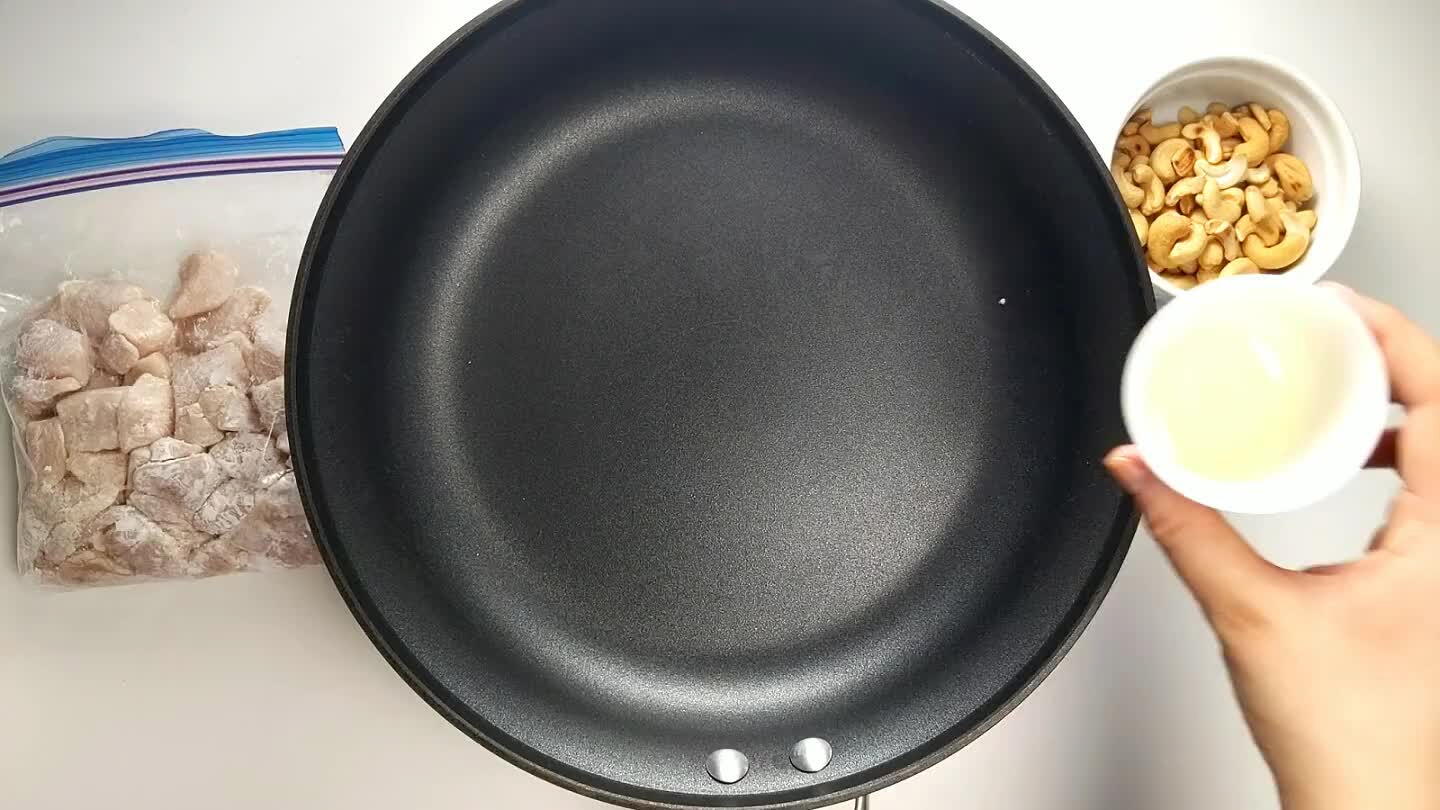 Add the oil to the pan. Once heated, add the chicken coated in cornstarch. Brown in the pan for 3-4 minutes before adding the sauce.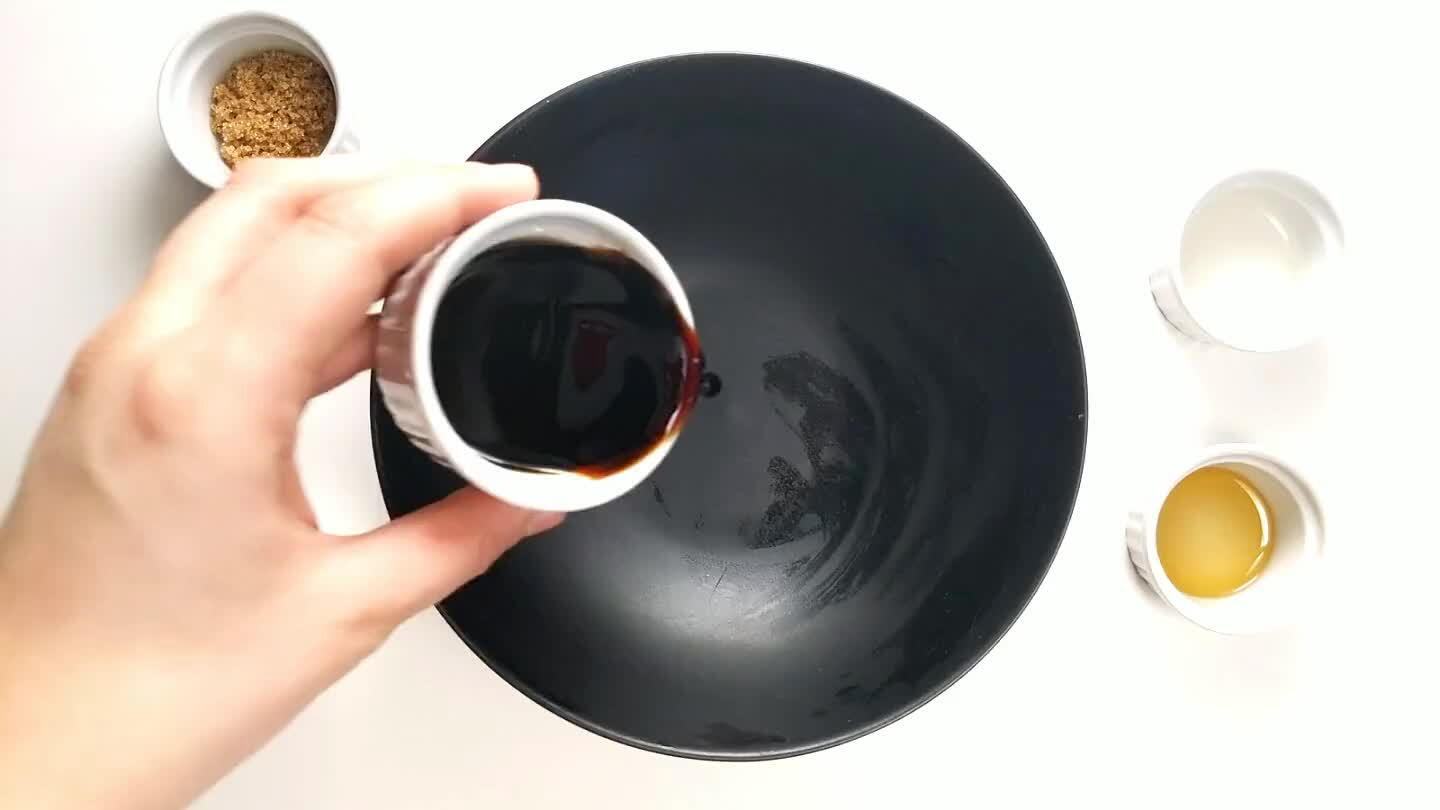 Combine the soy sauce, hoisin sauce, sesame oil, rice wine vinegar, and brown sugar in a small bowl and mix.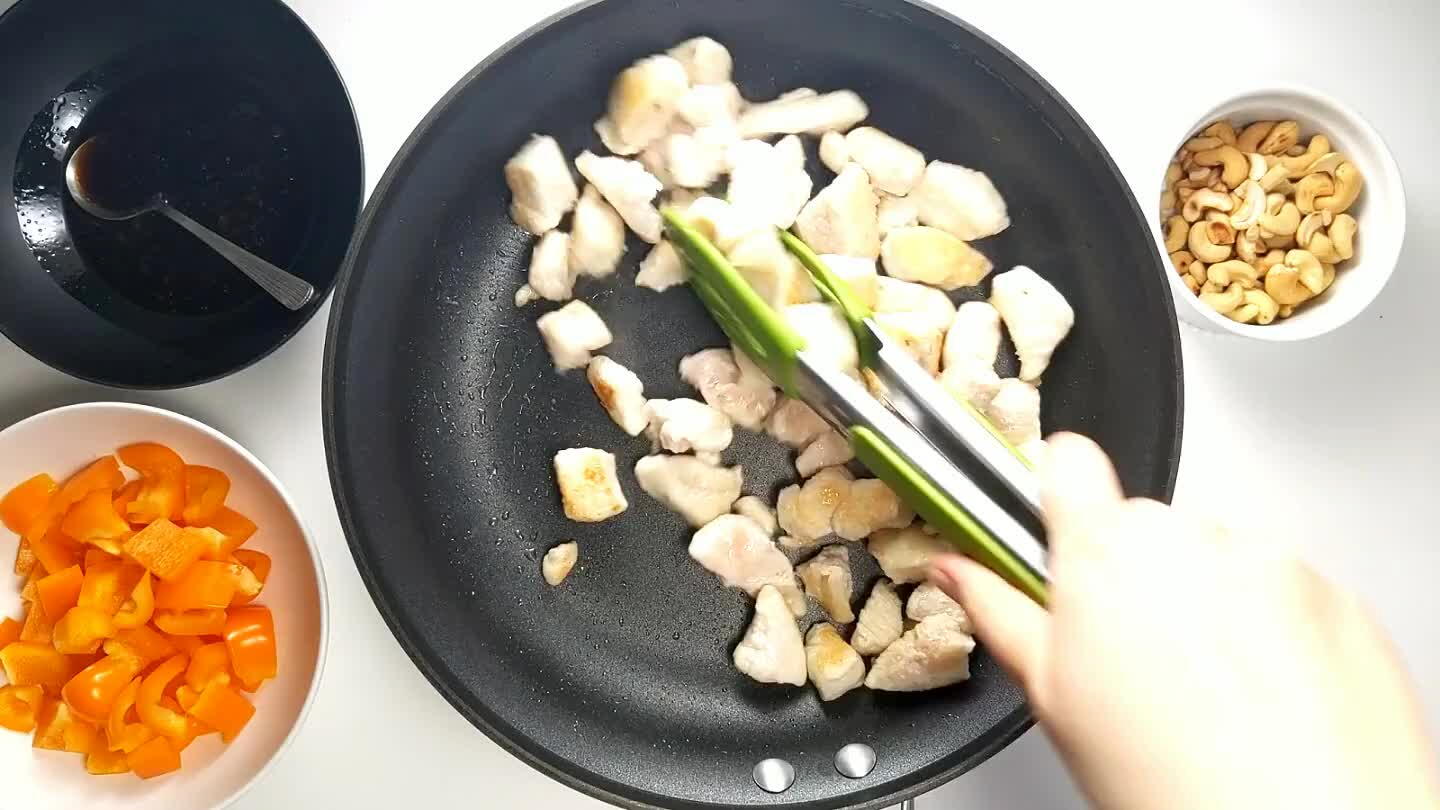 Add the sauce to the partially browned chicken. The chicken will continue to cook so don't worry about it being fully cooked yet.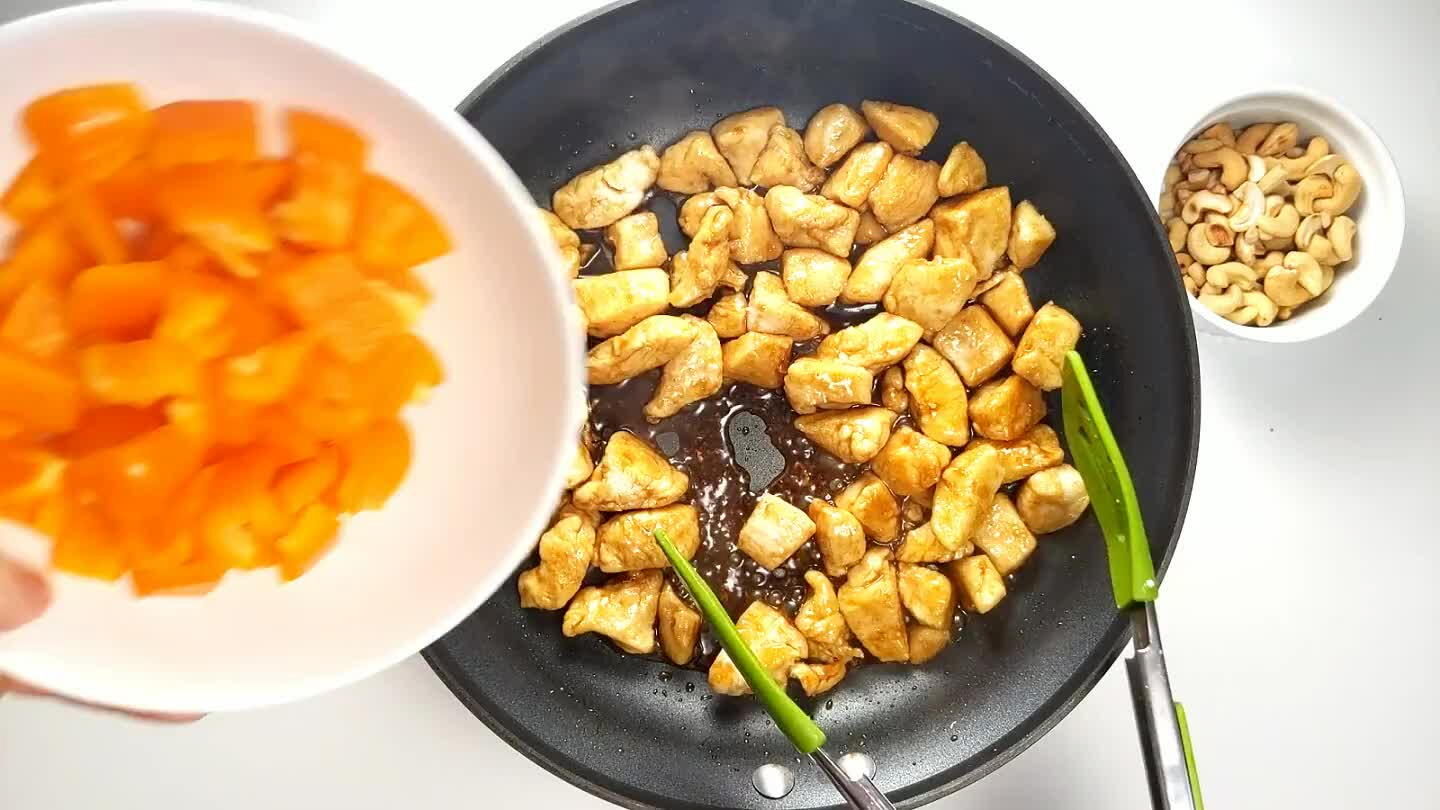 Add the bell pepper and saute for another 3-4 minutes until the sauce has thickened a bit.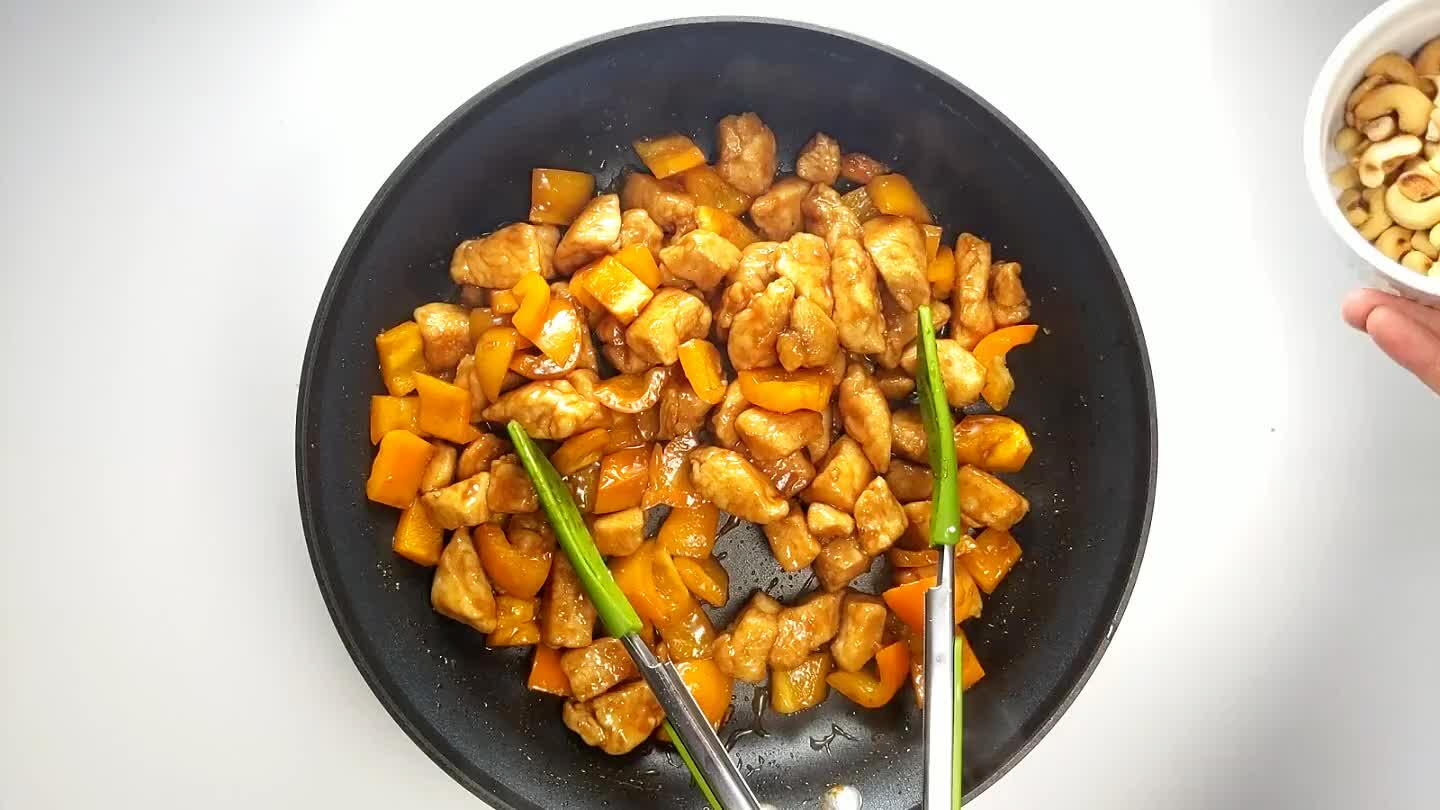 Add the cashews to the pan and coat with sauce. Remove from heat. Serve garnished with green onions.