Balsamic Chicken Skillet
One pot meal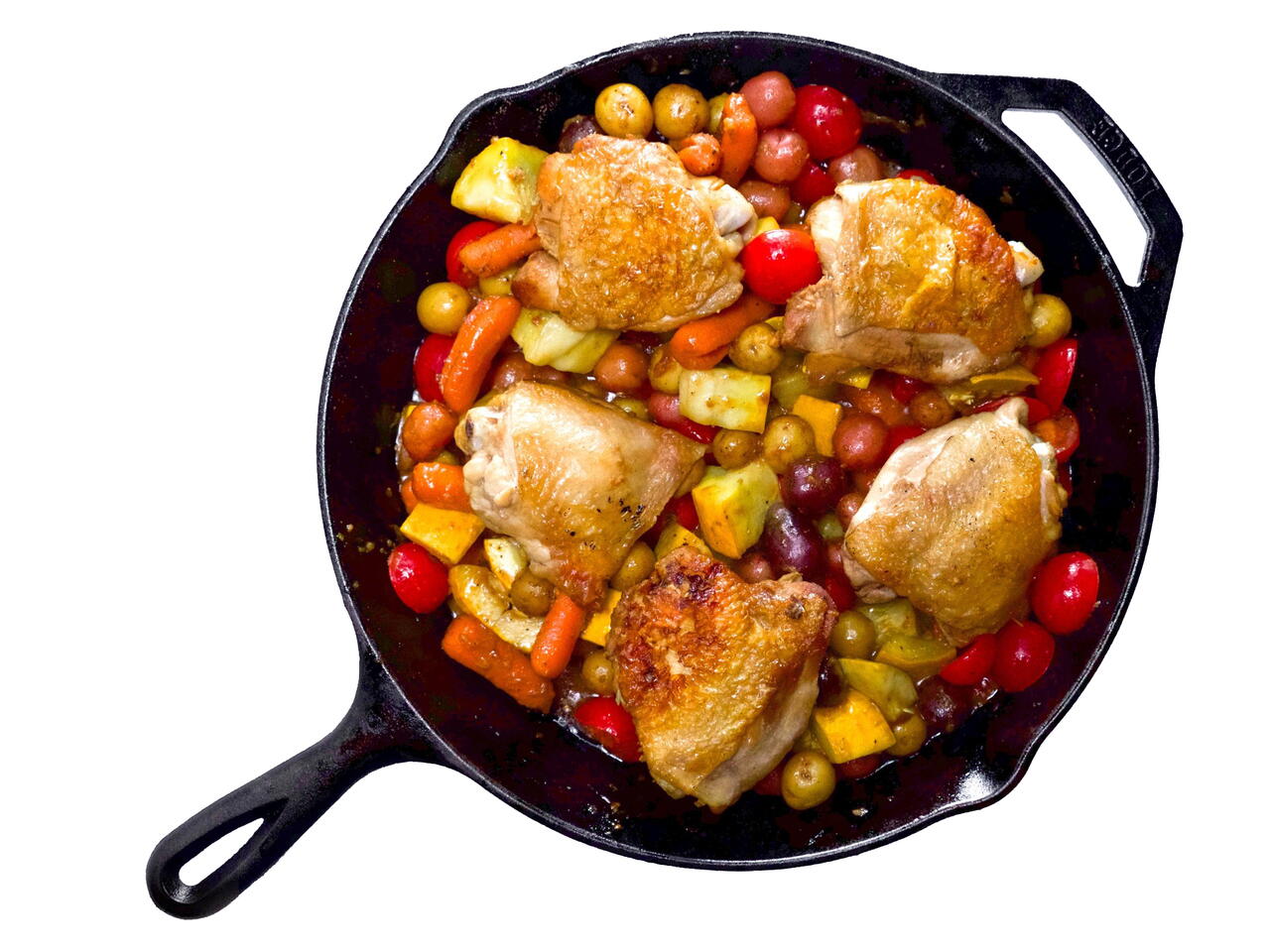 What you will need
1 lb Zucchini
1 pint Cherry Tomatoes
4 cloves Garlic
2 tsp Better than Bouillon Chicken Base
2 lb Chicken Thighs
2 Tbsp Balsamic Vinegar
1 lb Peewee Potatoes
2 cups Baby Carrots
2 cups Water
2 Tbsp Olive Oil
1 Tbsp AP Flour
(Nutritional facts 158 calories, 7.61 g fat, 17.31 g carbohydrates, 7.42 g protein, 25 mg cholesterol, 568 mg sodium)
How to cook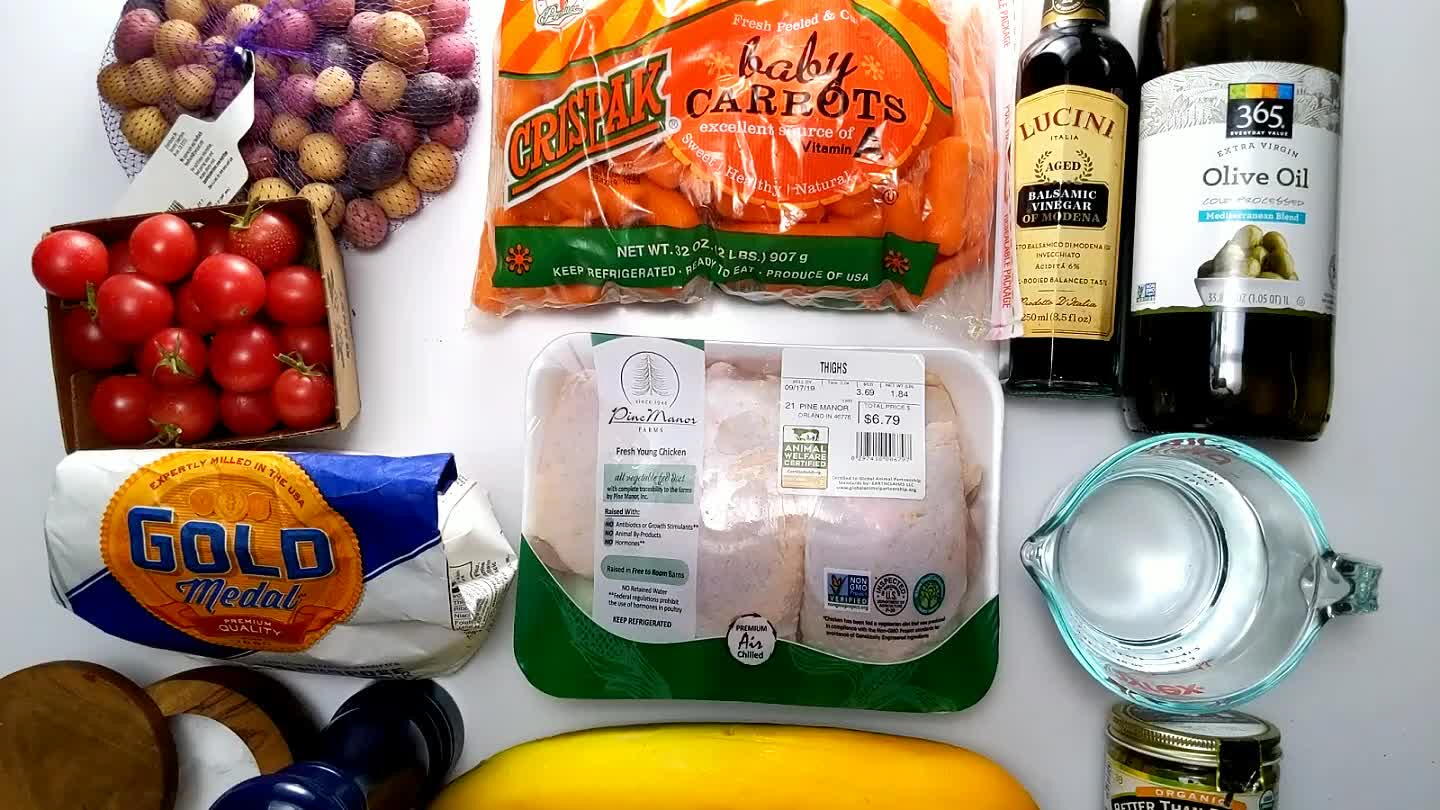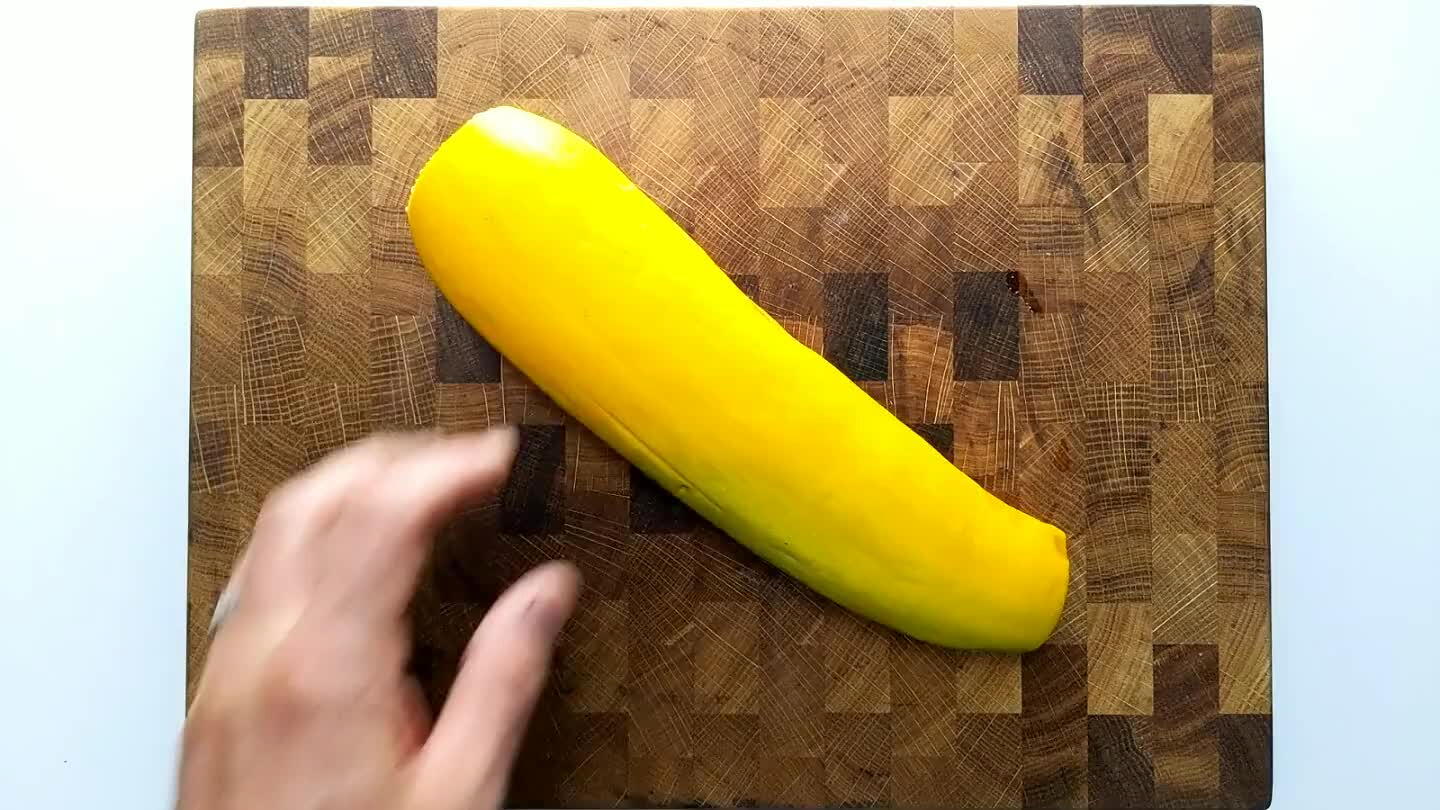 Slice off the tips. Quarter the zucchini lengthwise, then dice.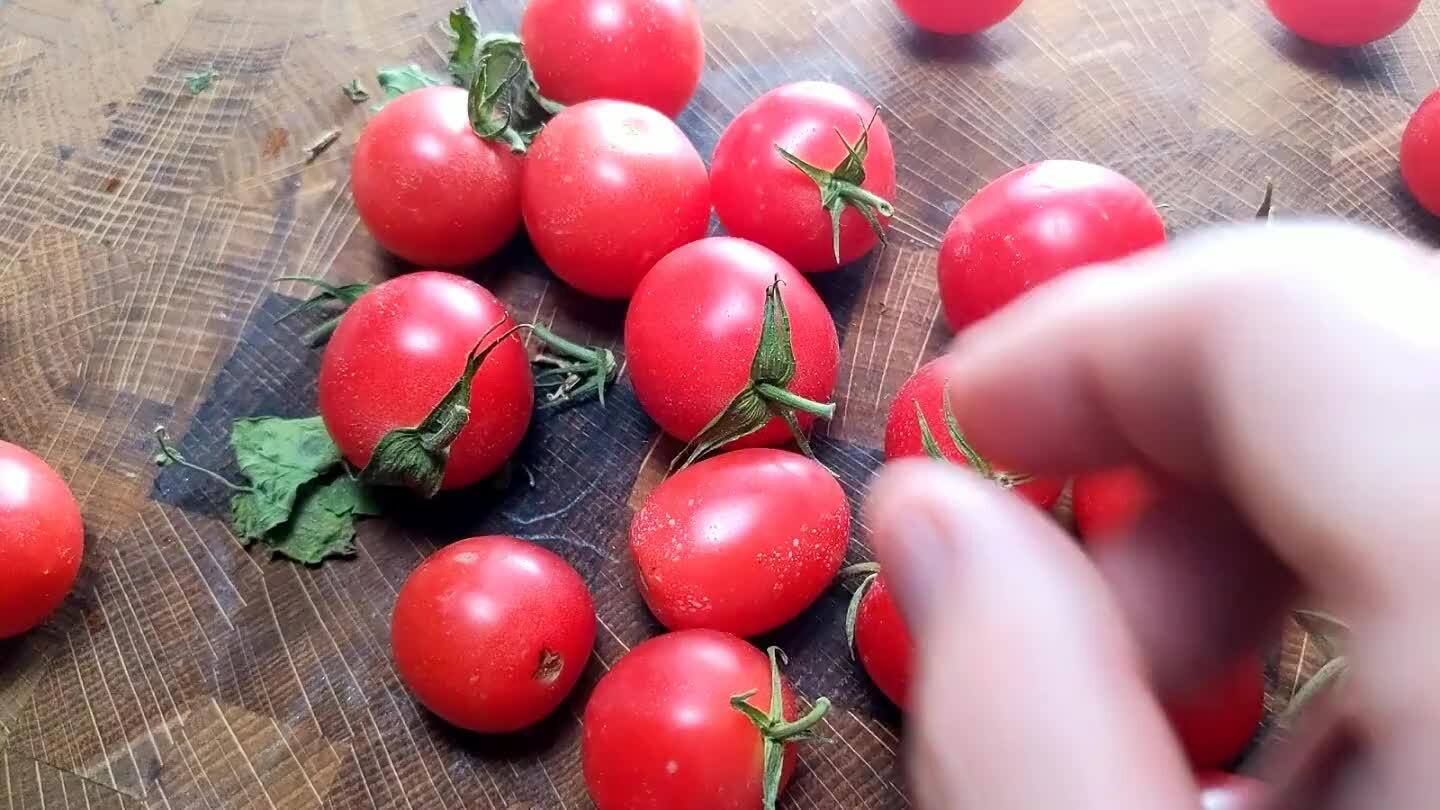 Wash the cherry tomatoes, remove stems, and slice in half.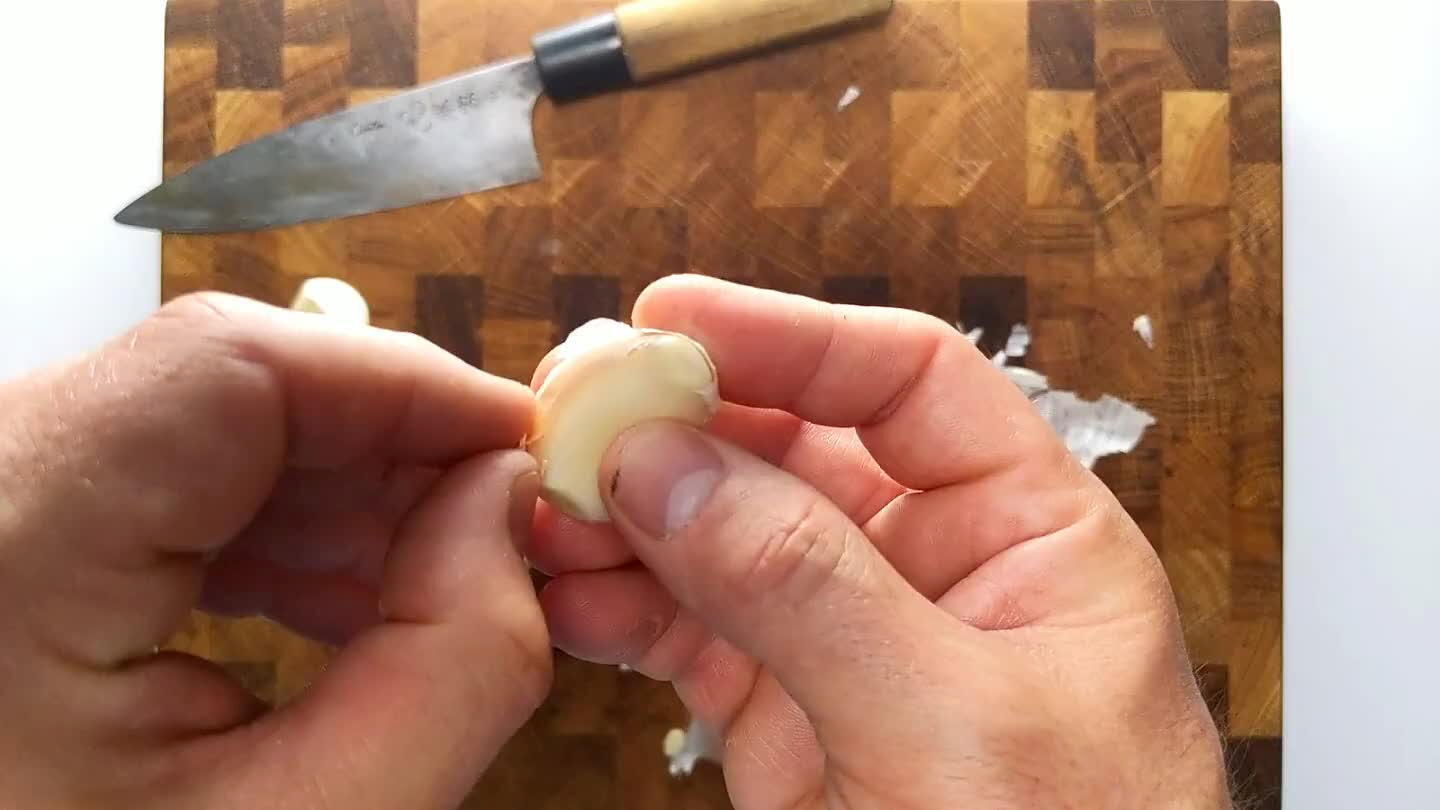 Peel and crush or grate the garlic.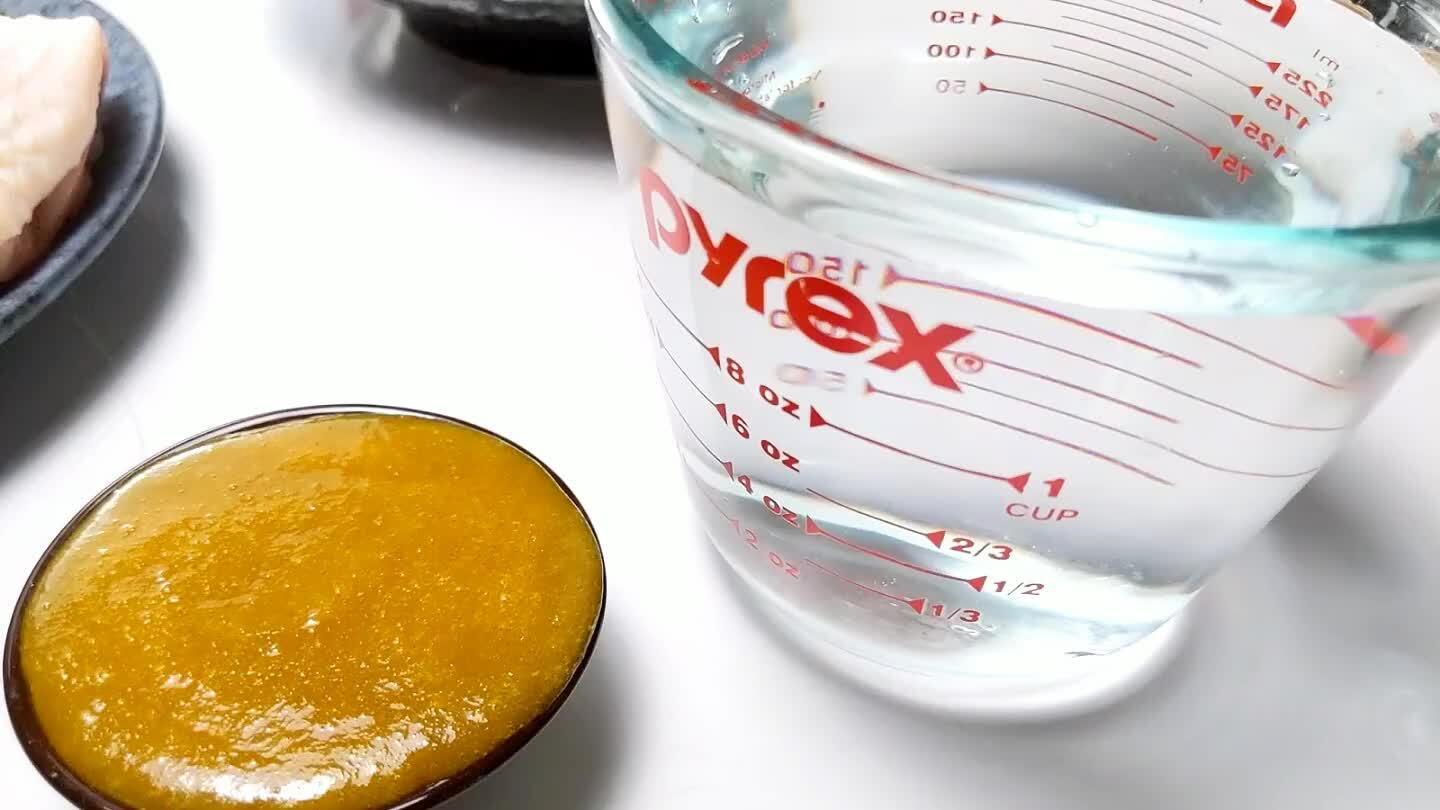 Pour the bouillon into water and stir to dissolve.
With all of your ingredients prepared, it's time to cook.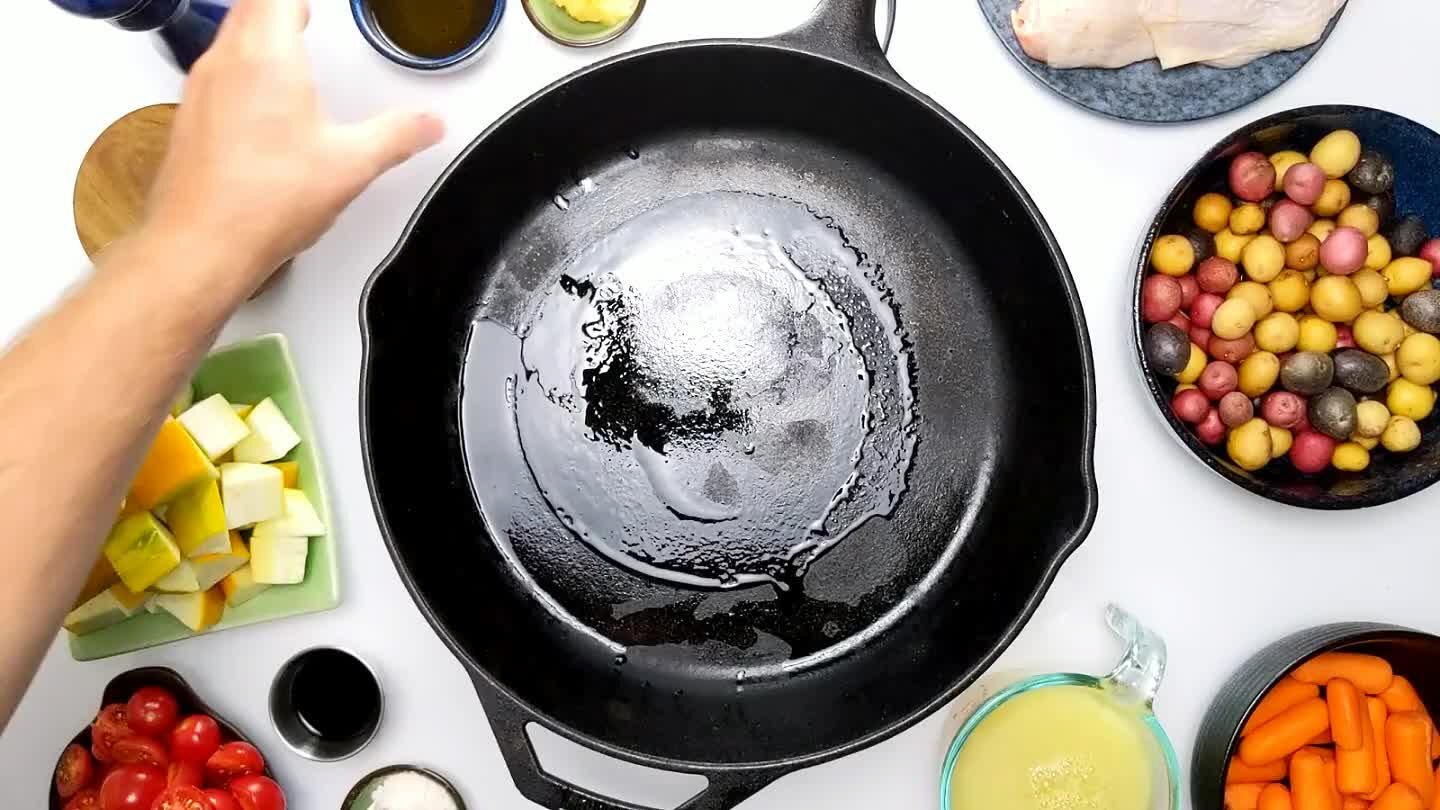 Coat a heavy skillet over medium heat with olive oil.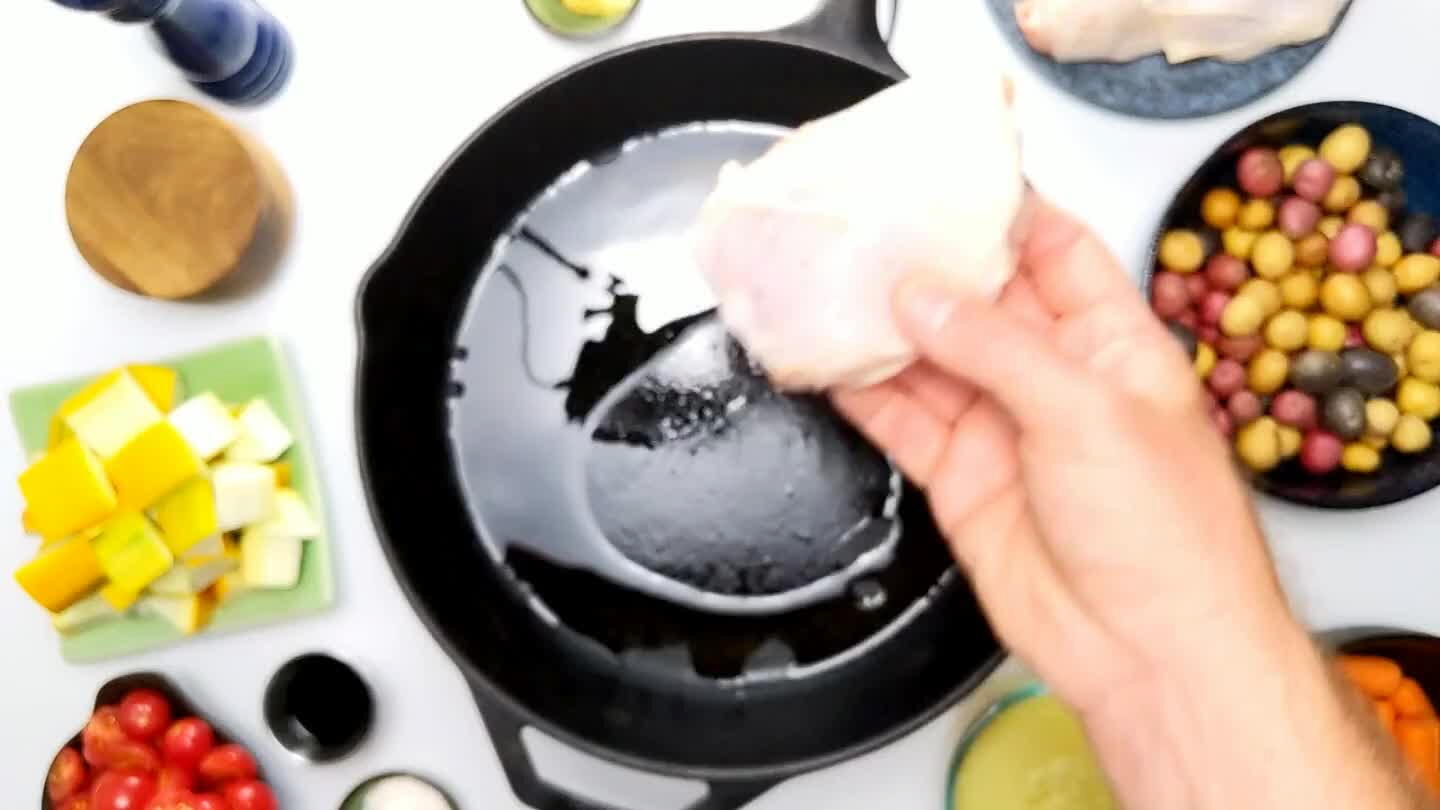 When the oil is hot enough to make the chicken sizzle, place each chicken thigh, skin-side down in the hot oil. Cook without disturbing until skin is crispy and brown. This should take about 15 minutes. To check, peel up an edge to peak underneath.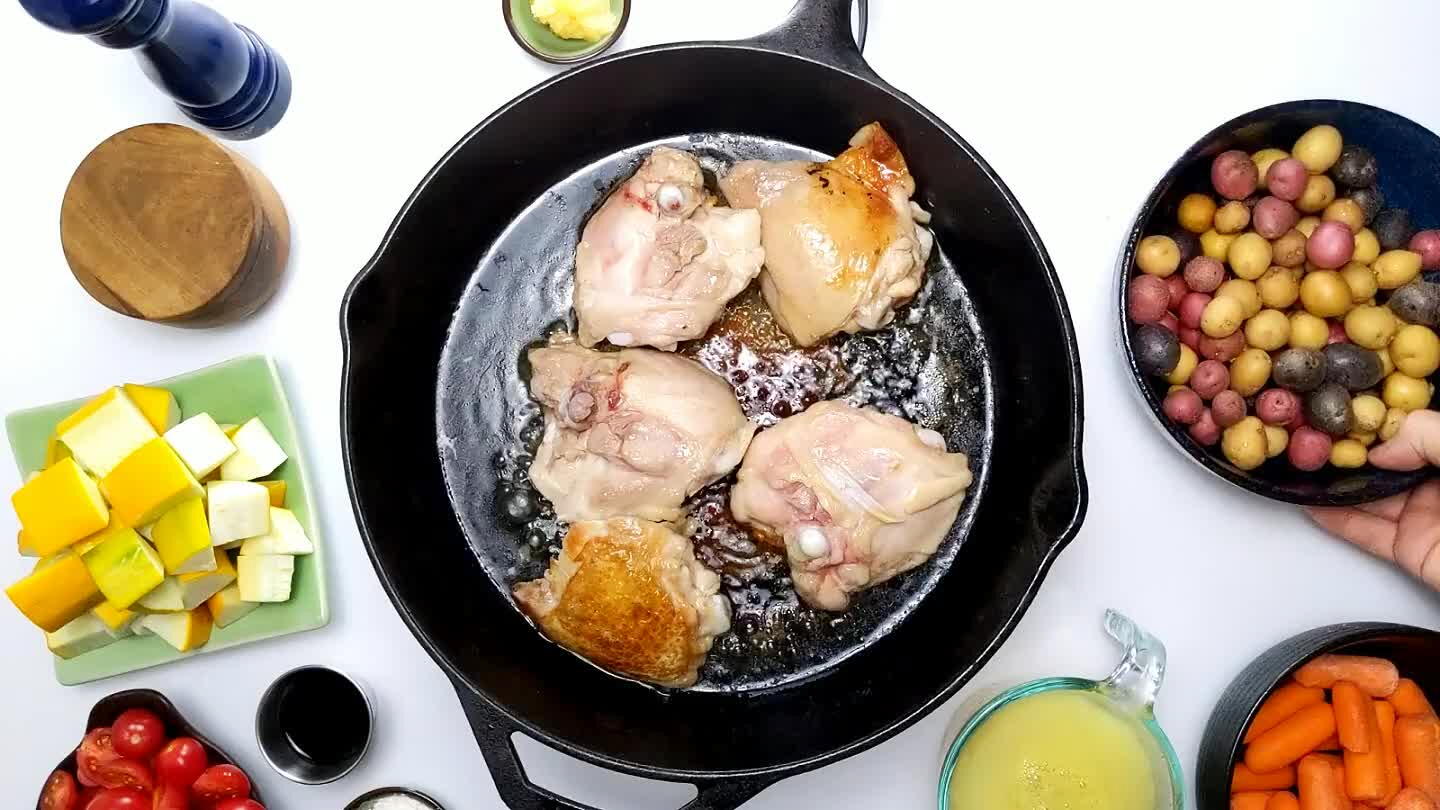 Add the potatoes when the chicken is nearly done cooking.
Make a little space in the pan to expose some hot oil. Add the garlic to the oil and stir, toasting briefly. As soon as the garlic begins to brown, move quickly to the next step.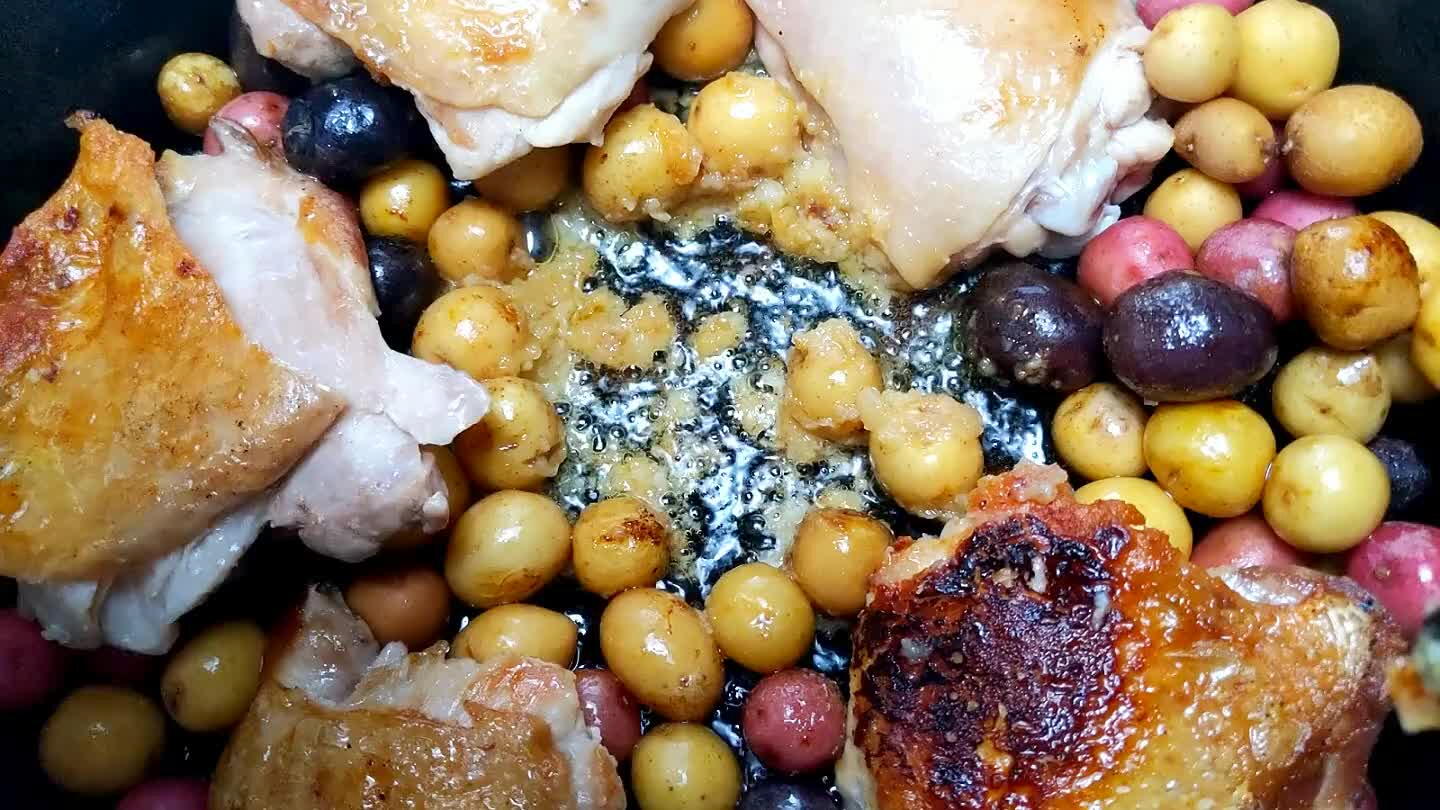 Pour the vinegar over the garlic and stir.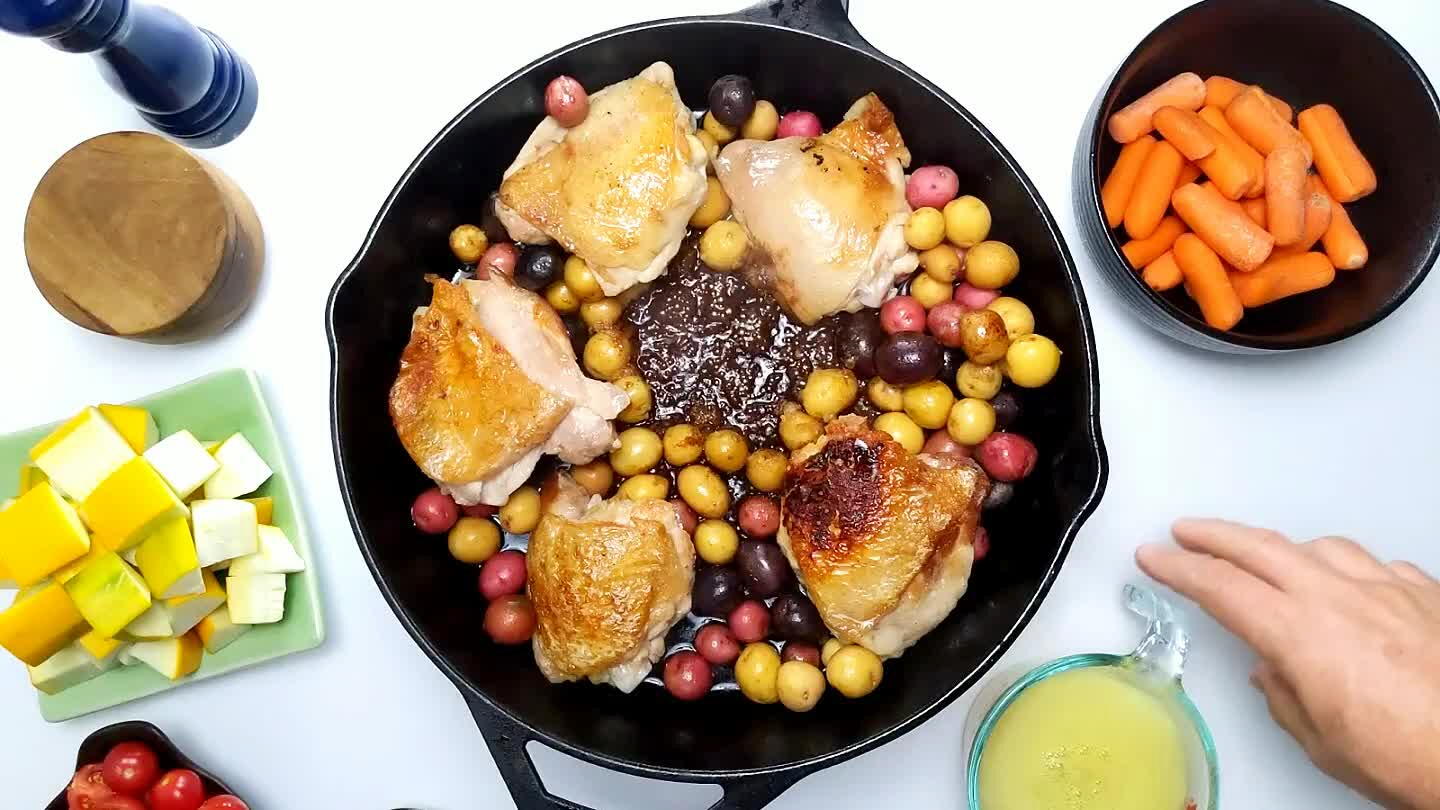 Add the chicken broth.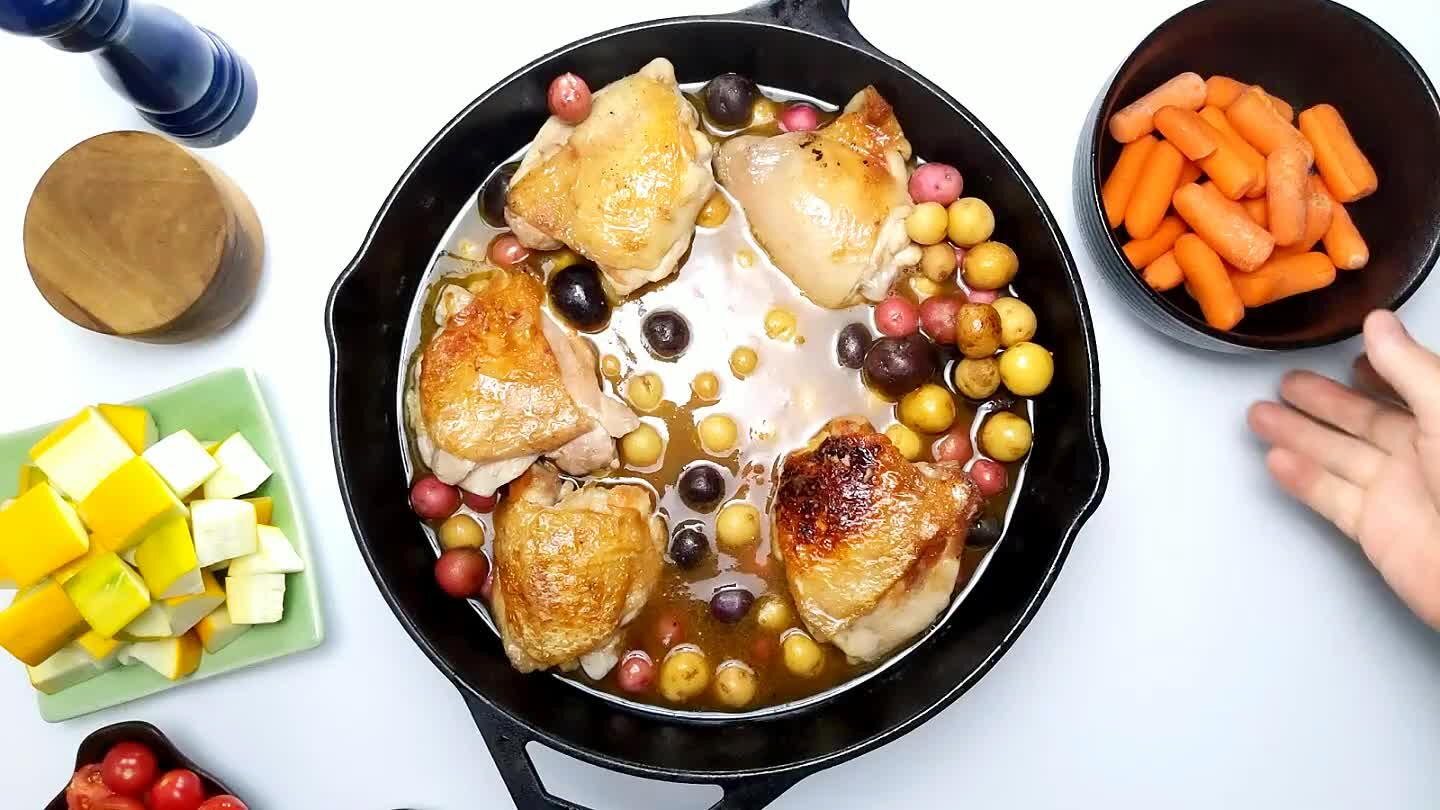 Add the baby carrots.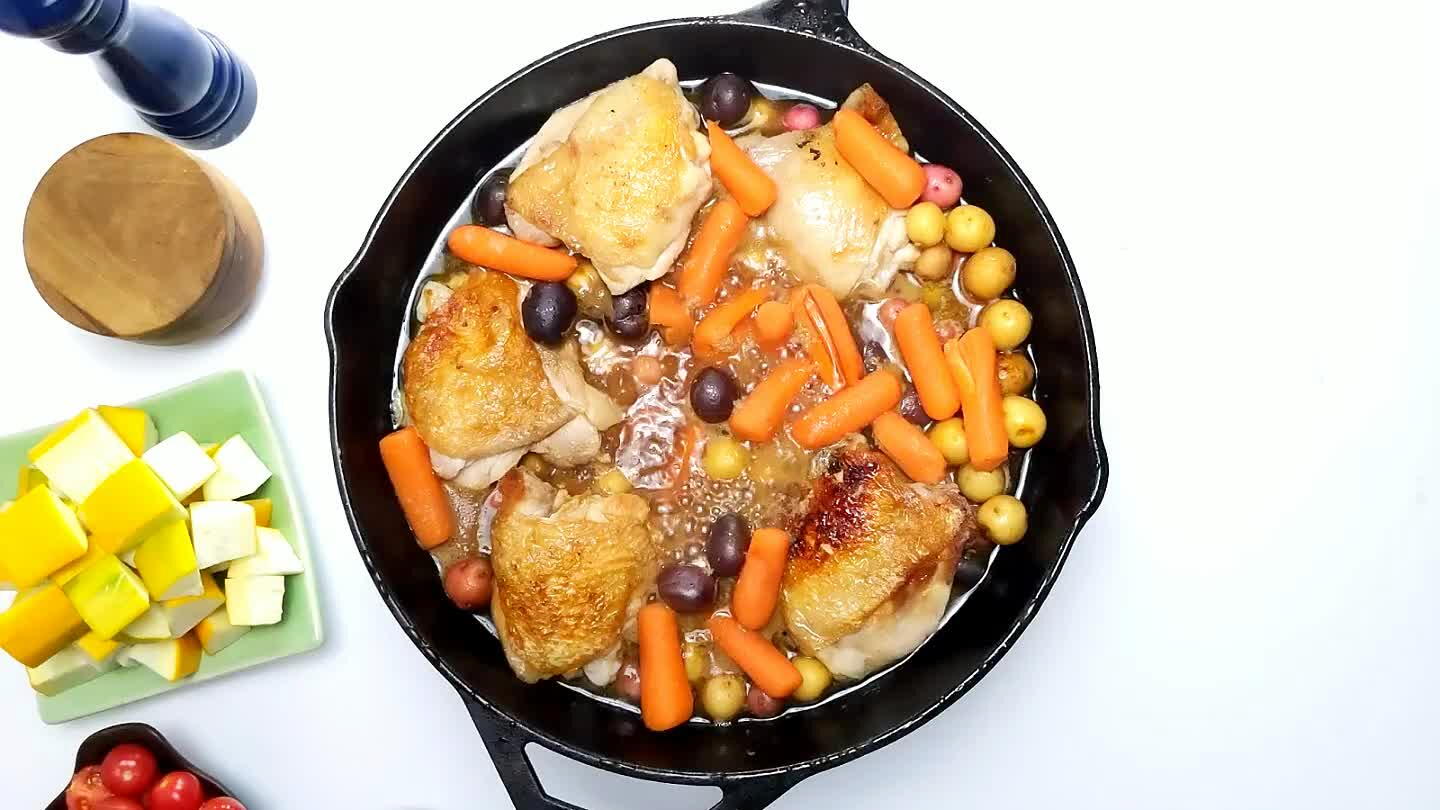 Bring to a gentle simmer. Cook until carrots and potatoes are tender (15-20 minutes), stirring occasionally. If you have a lid big enough for your skillet, you can cover the pan now if you like.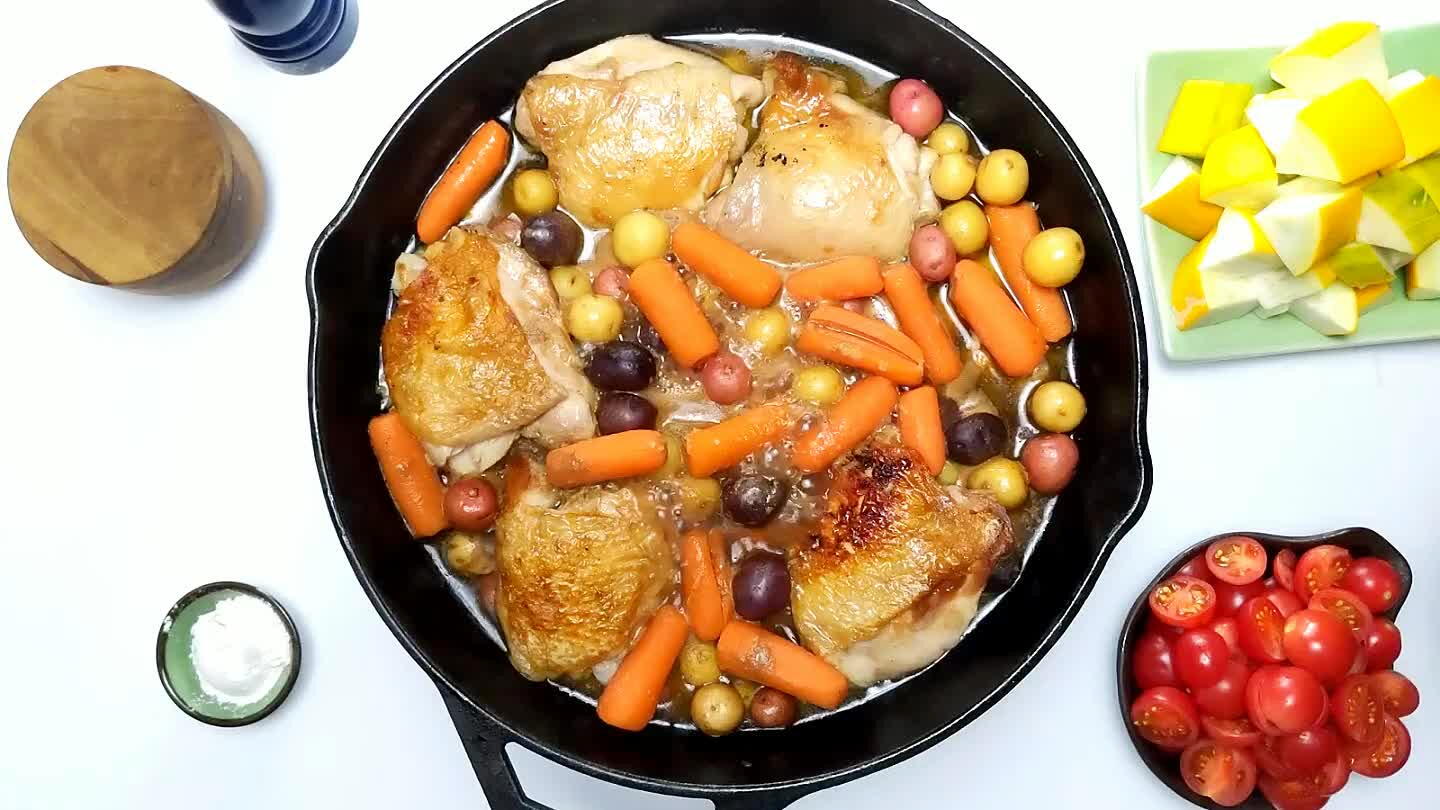 When the carrots are done, add the zucchini. The zucchini should cook much faster than the potatoes and carrots. Cover and simmer for another 5 minutes.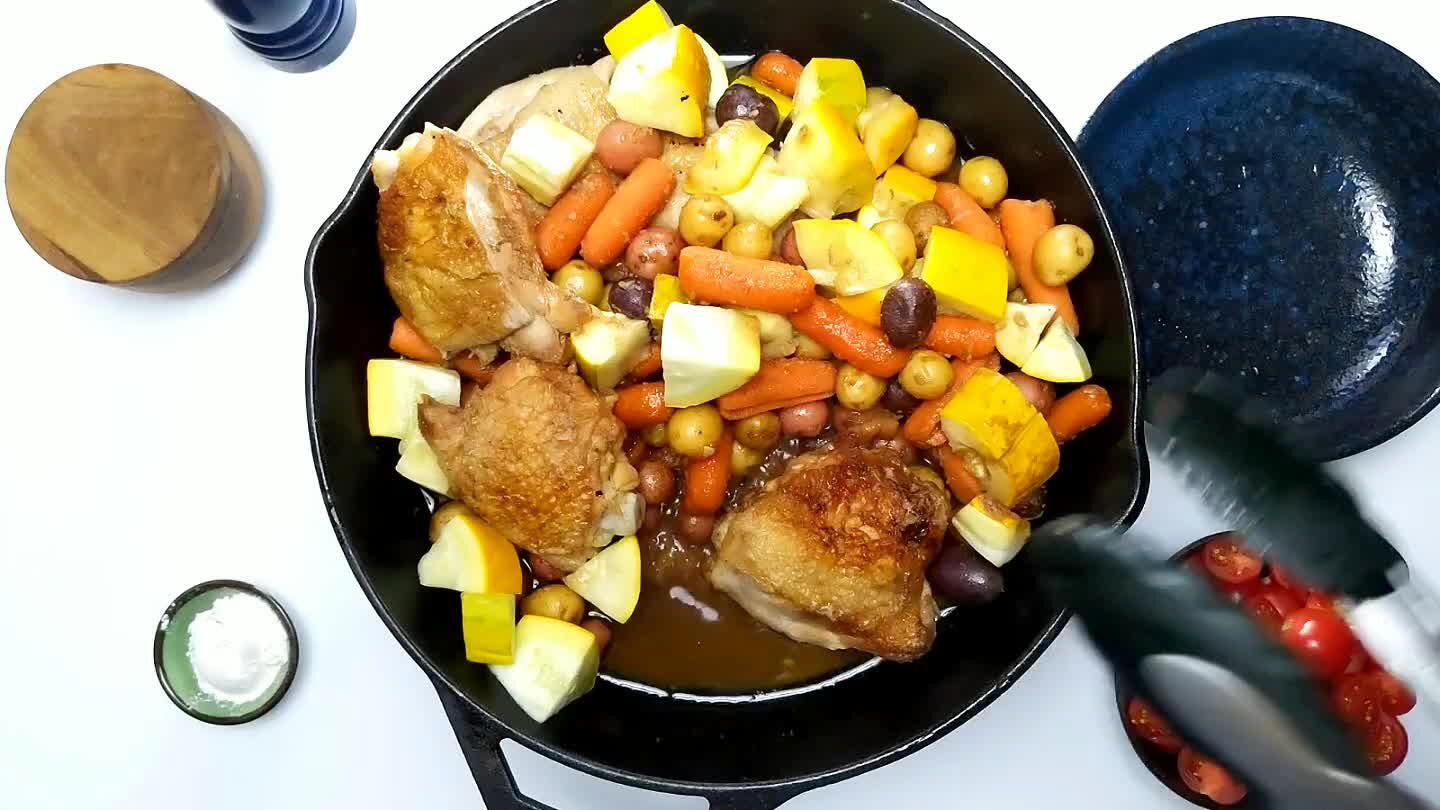 When the zucchini are tender, transfer the chicken to a plate.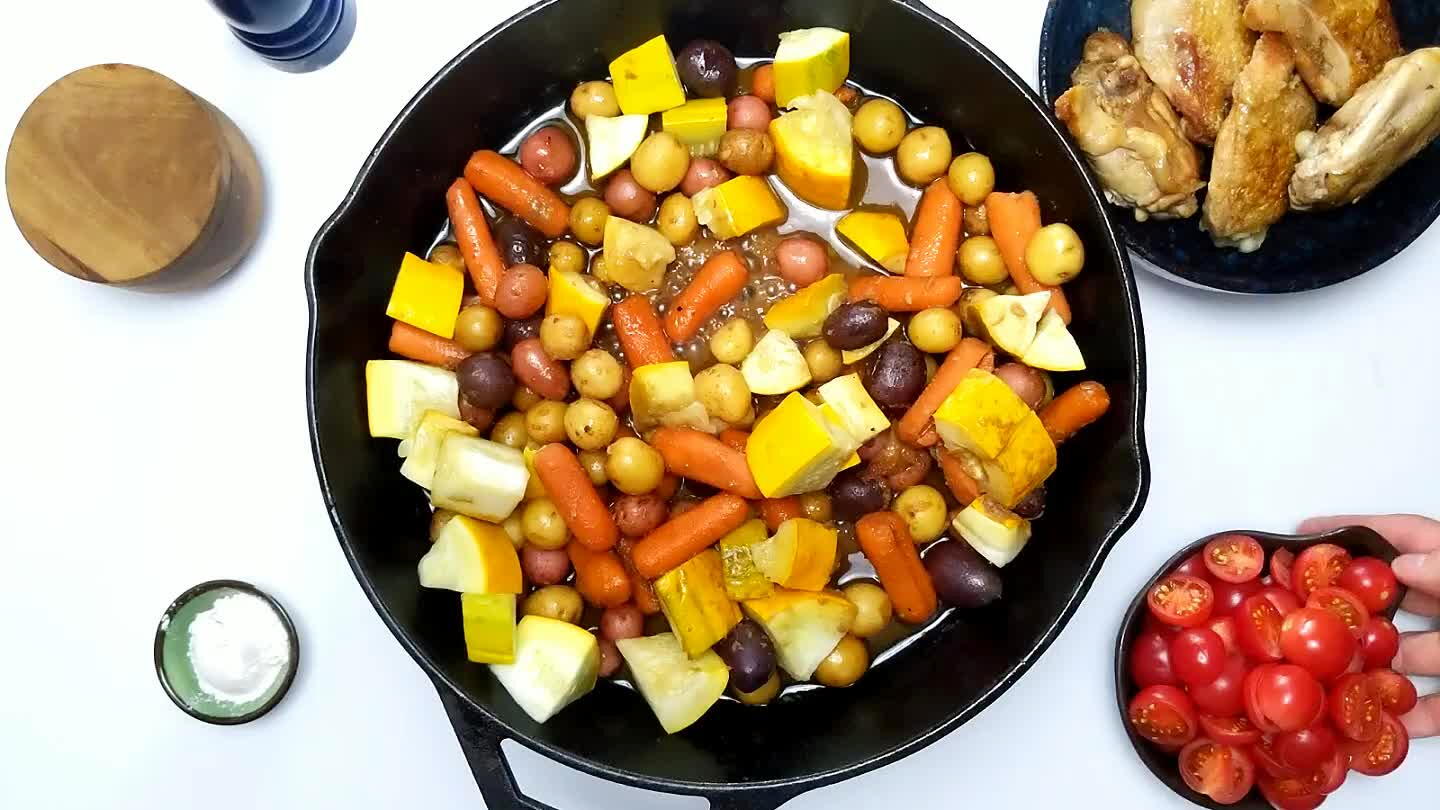 Add the cherry tomatoes to the mix and stir.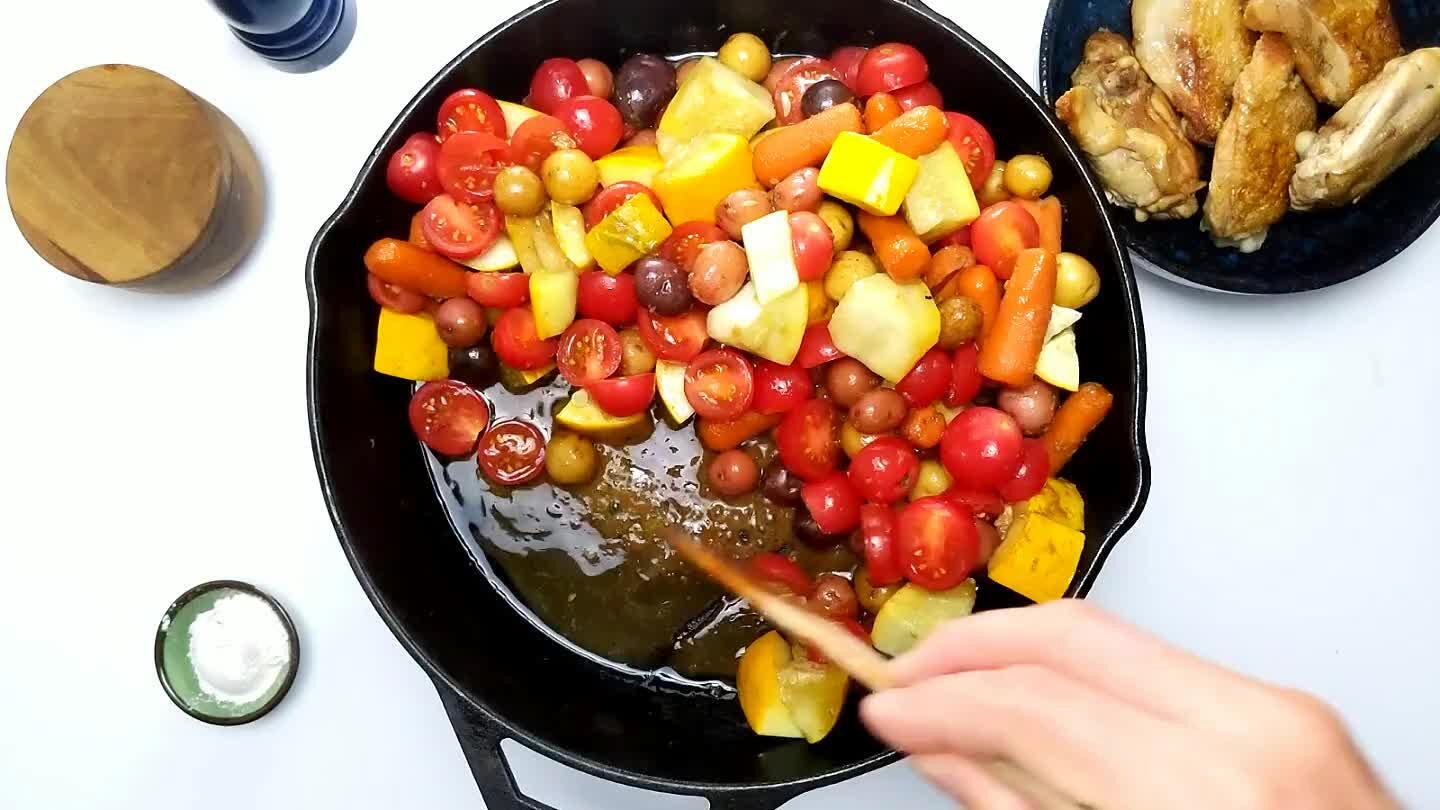 Stir the flour into the broth. Simmer until thickened.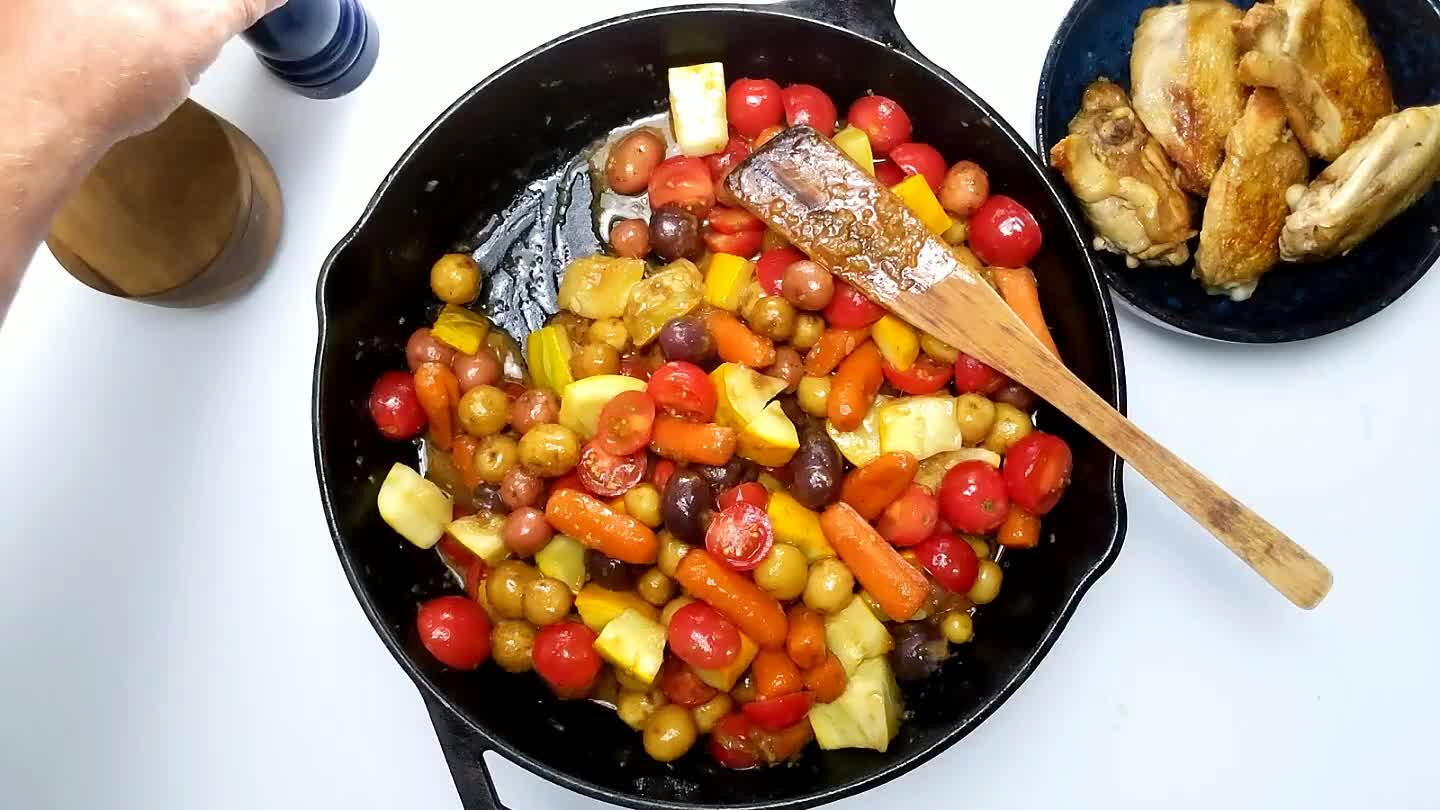 Season with pepper. Make sure to taste the dish before you add any salt because you've been reducing that salty bouillon and it very well may not need any salt.