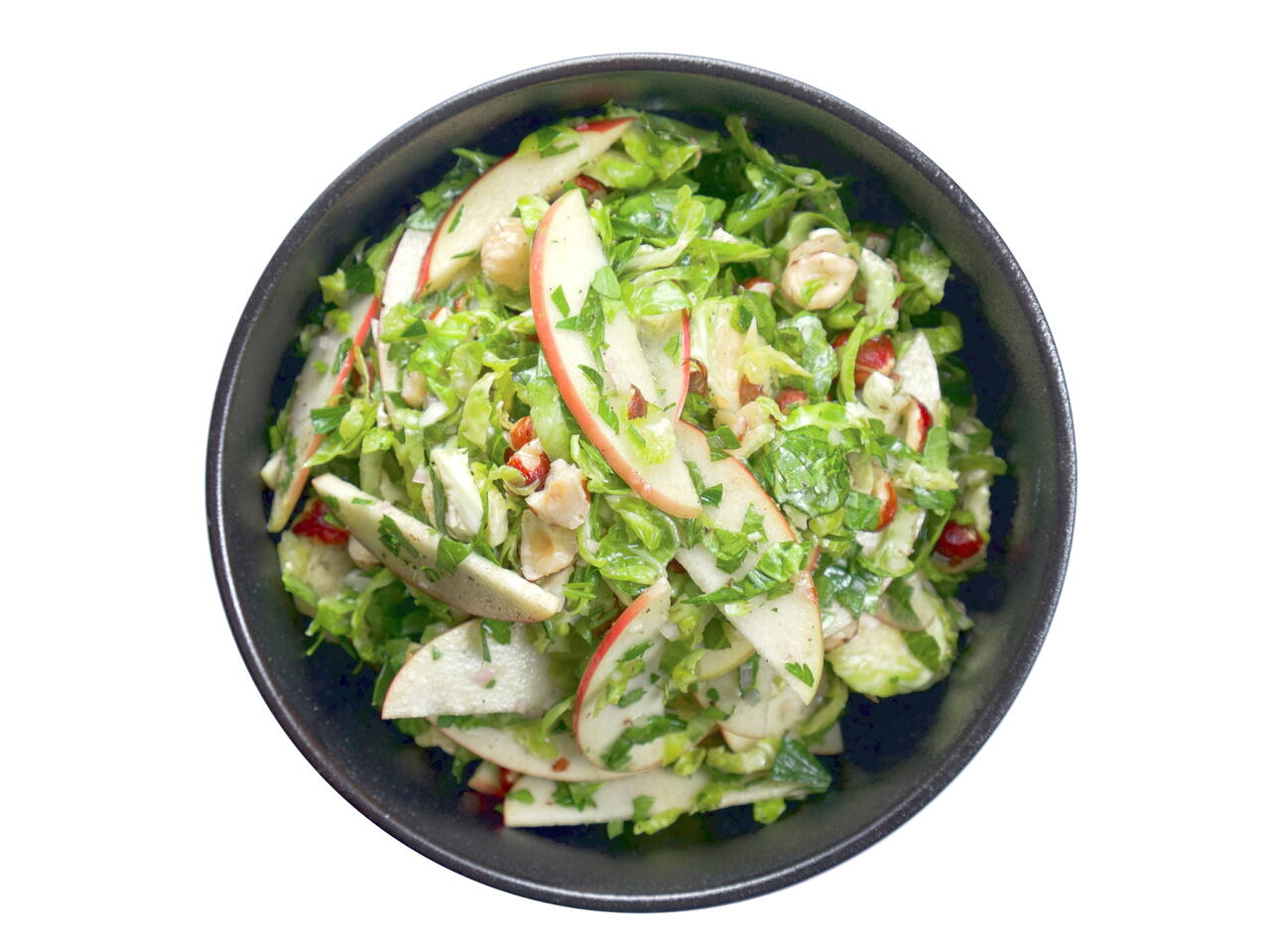 6 portions
20m
A fresh and delicious fall salad. Shaved brussels sprouts, hazelnuts and apples in a simple honey and lemon vinaigrette.
What you will need
1 lb Brussels Sprouts
3 Tbsp Olive Oil
1 Lemon
1 Tbsp Honey
1/2 bunch Italian Parsley
1/2 cup Hazelnuts
1 Shallot
1 Red Apple
Salt, as needed
Black Pepper, as needed
(Nutritional facts 75 calories, 2.75 g fat, 12.5 g carbohydrates, 1.94 g protein, 1 mg cholesterol, 199 mg sodium)
How to cook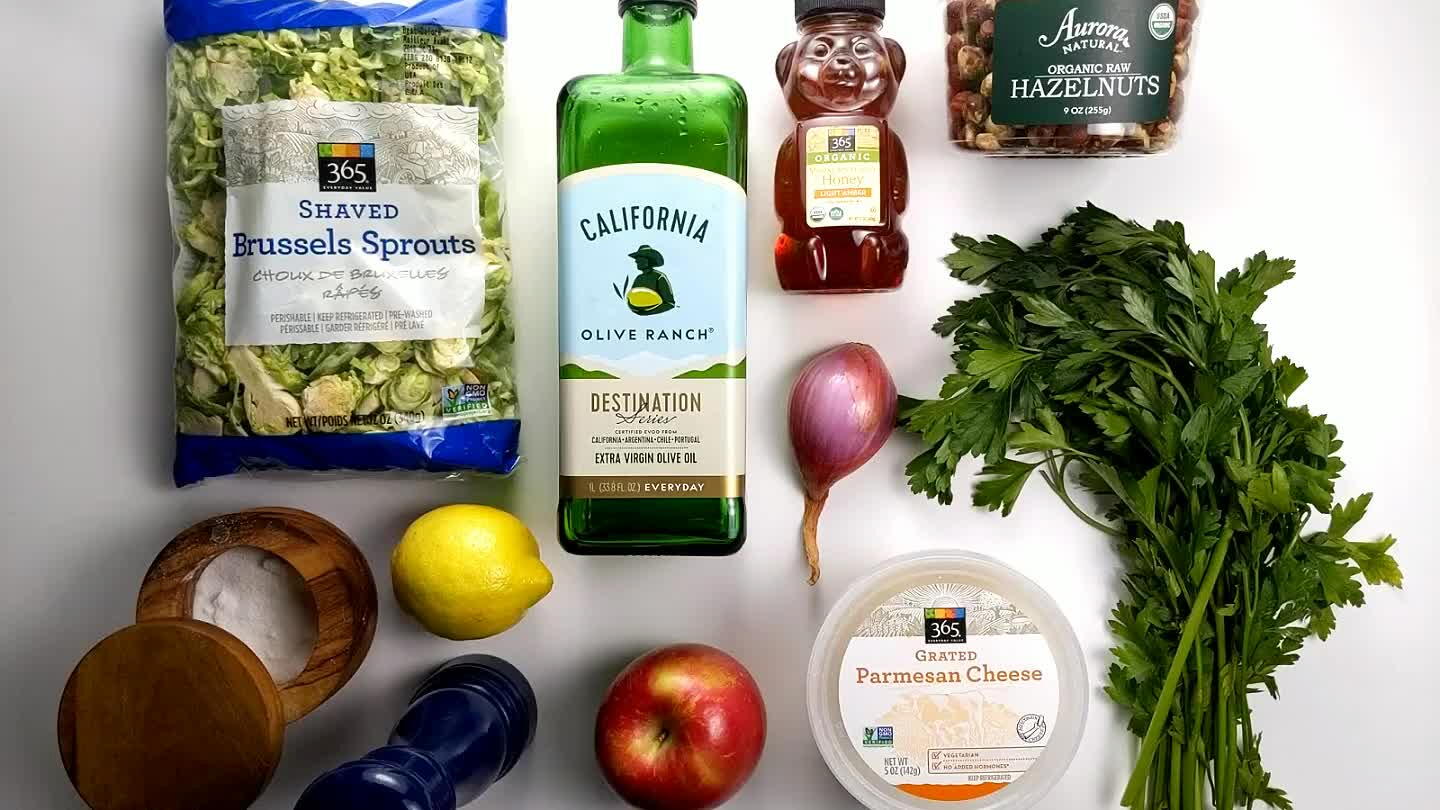 Gather the ingredients.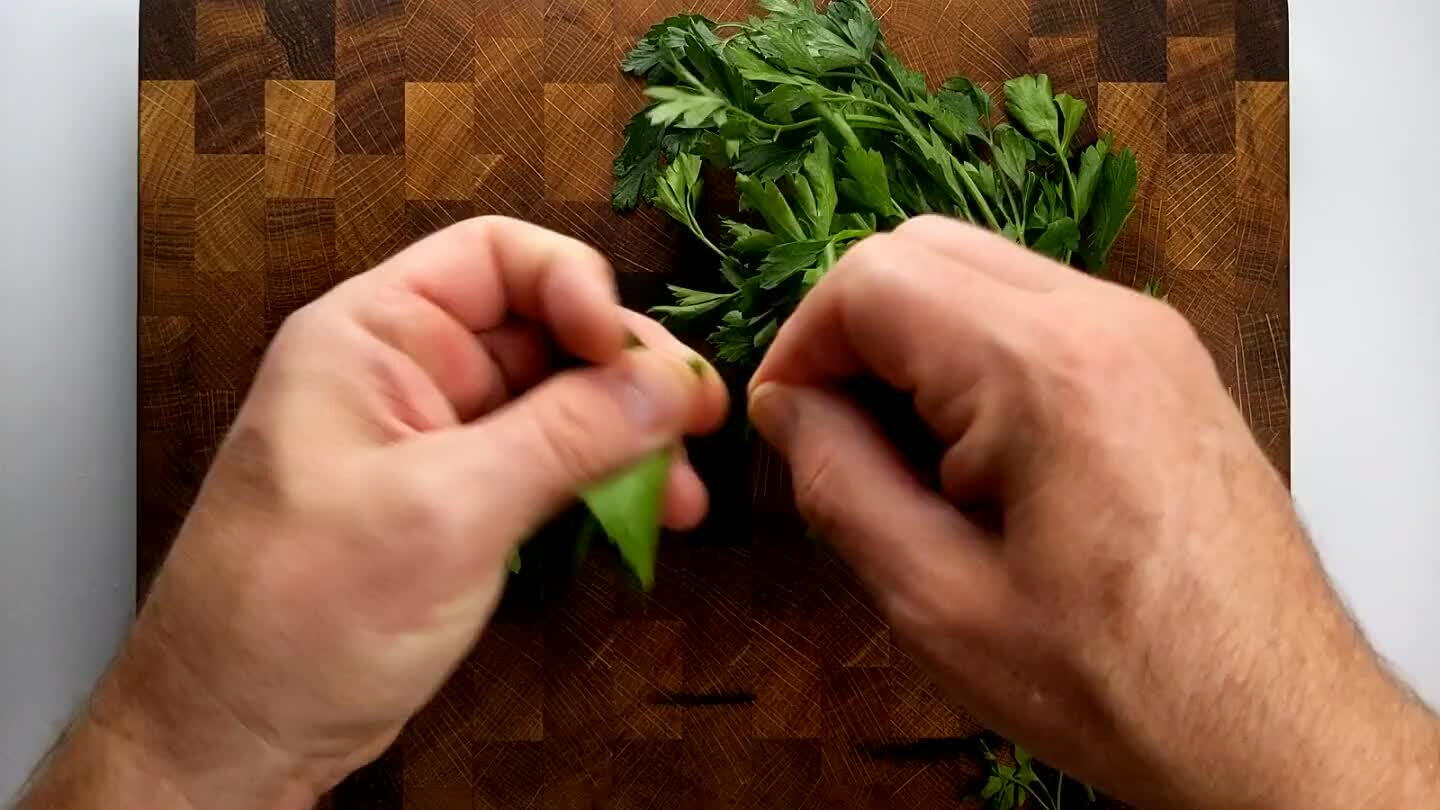 Pick the parsley. Gather it into a bundle and chop roughly.
Lay out about 1/2 cup of hazelnuts on a hard surface and break them up roughly. A large pan works pretty well for this. Or you can toss them in a plastic bag and pound them with a meat tenderizer. You don't want to crush the nuts to a powder, just break them into smaller chunks.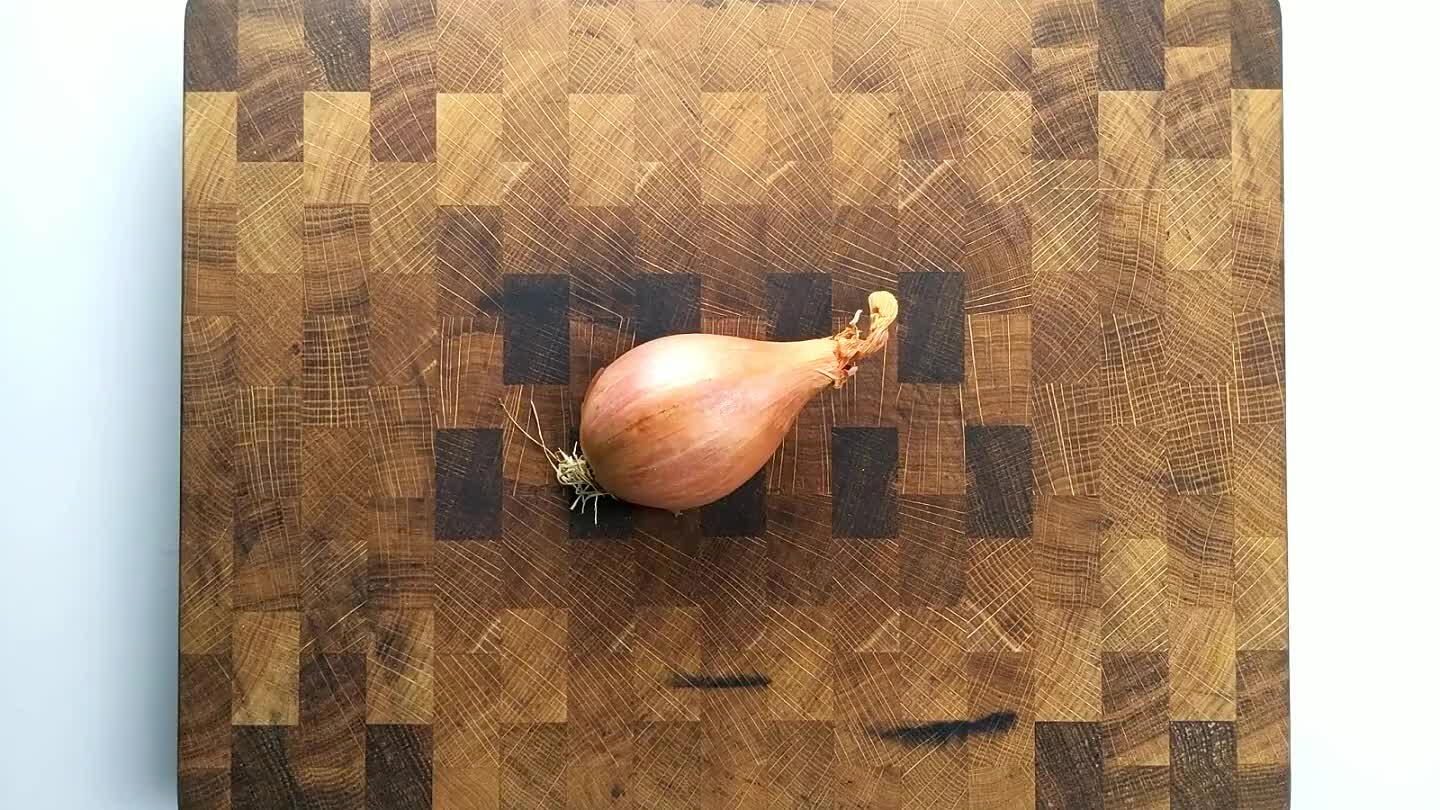 Slice off the stem tip of the shallot and then halve the shallot through the cut face and the root tip at its widest diameter.
Slice a hatch pattern into the cut face of the shallot by slicing towards the still-connected root tip with the knife first parallel, then perpendicular to the cutting board. Then, with your knife parallel to the root tip, slice finely to mince.
Slice off the sides of the apple around the seeds. Then, slice the sides as thin as possible. The slices will brown quickly. You might want to toss the apples in a little lemon juice to prevent this.
Slice the lemon in half.
Place the minced shallot in a large mixing bowl.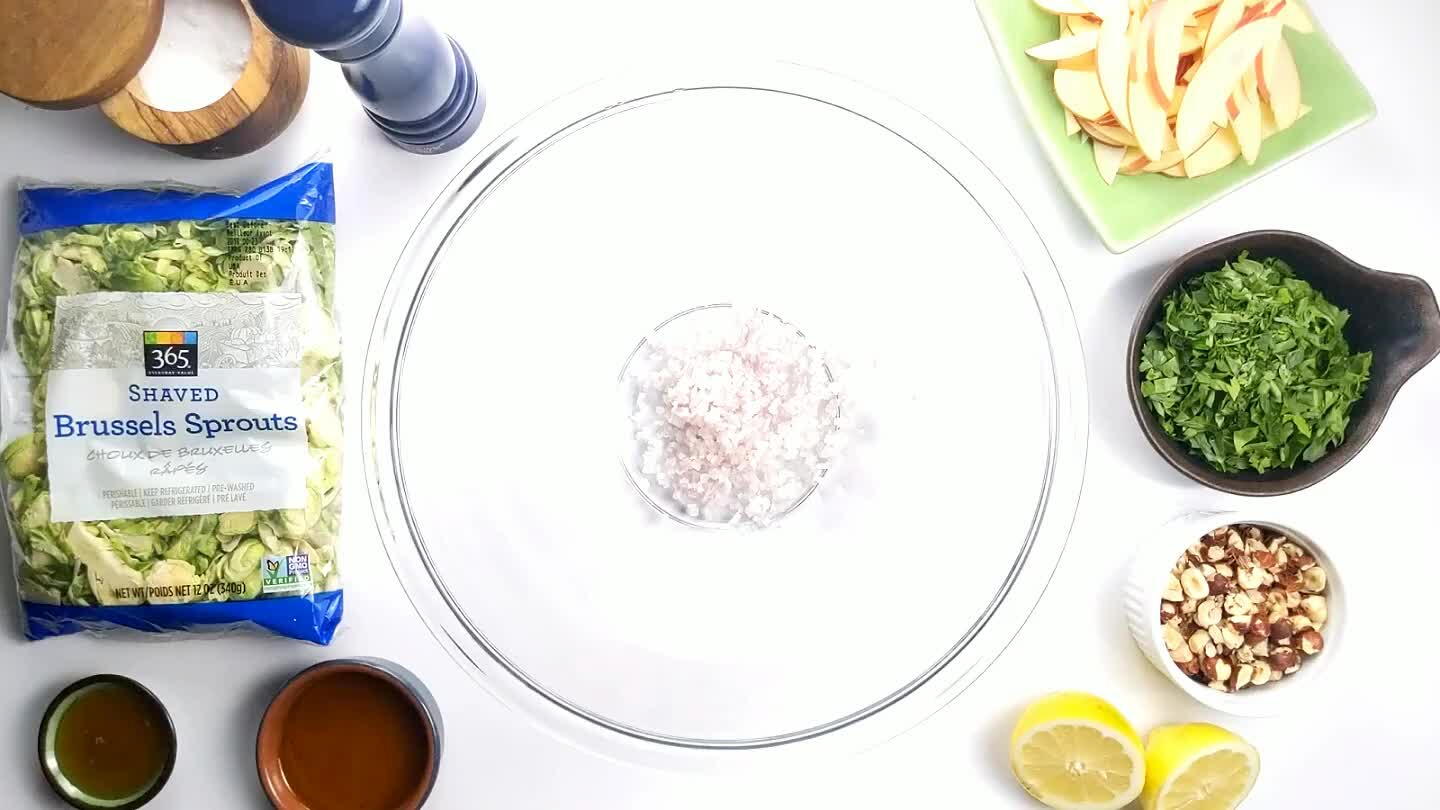 Squeeze the juice of 1 lemon over the shallot.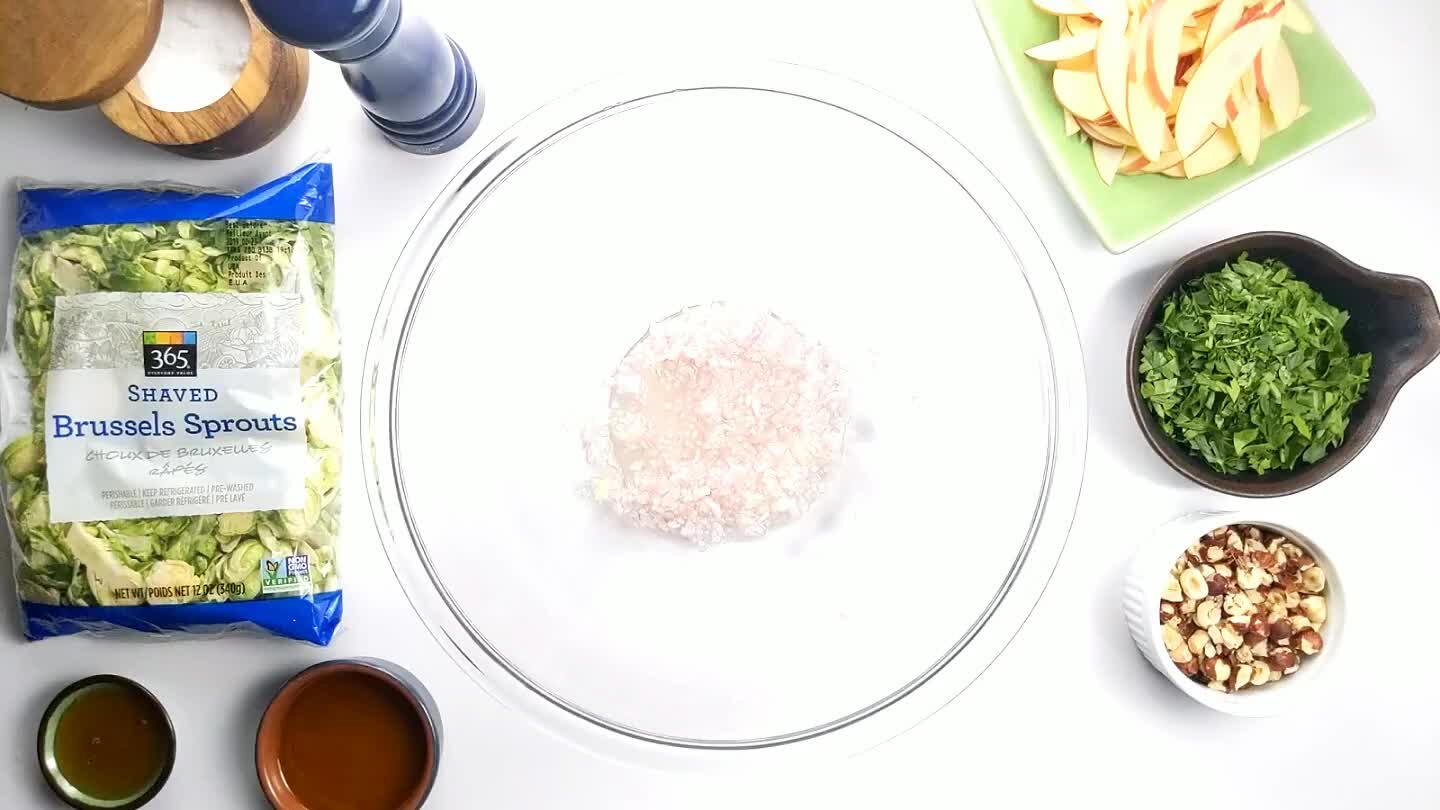 Add a few turns of freshly ground black pepper.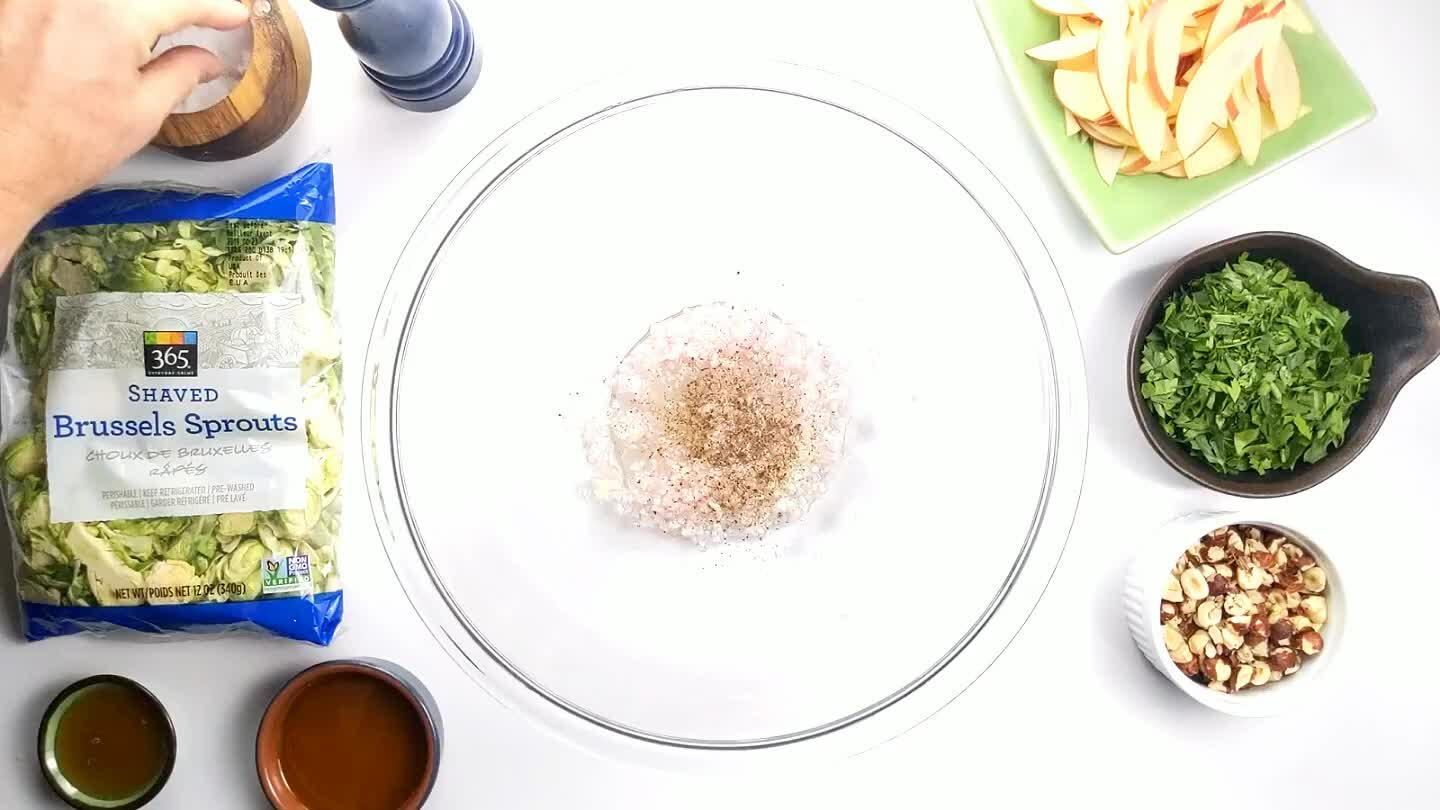 Add a healthy dose of salt. Let this sit for 2-3 minutes.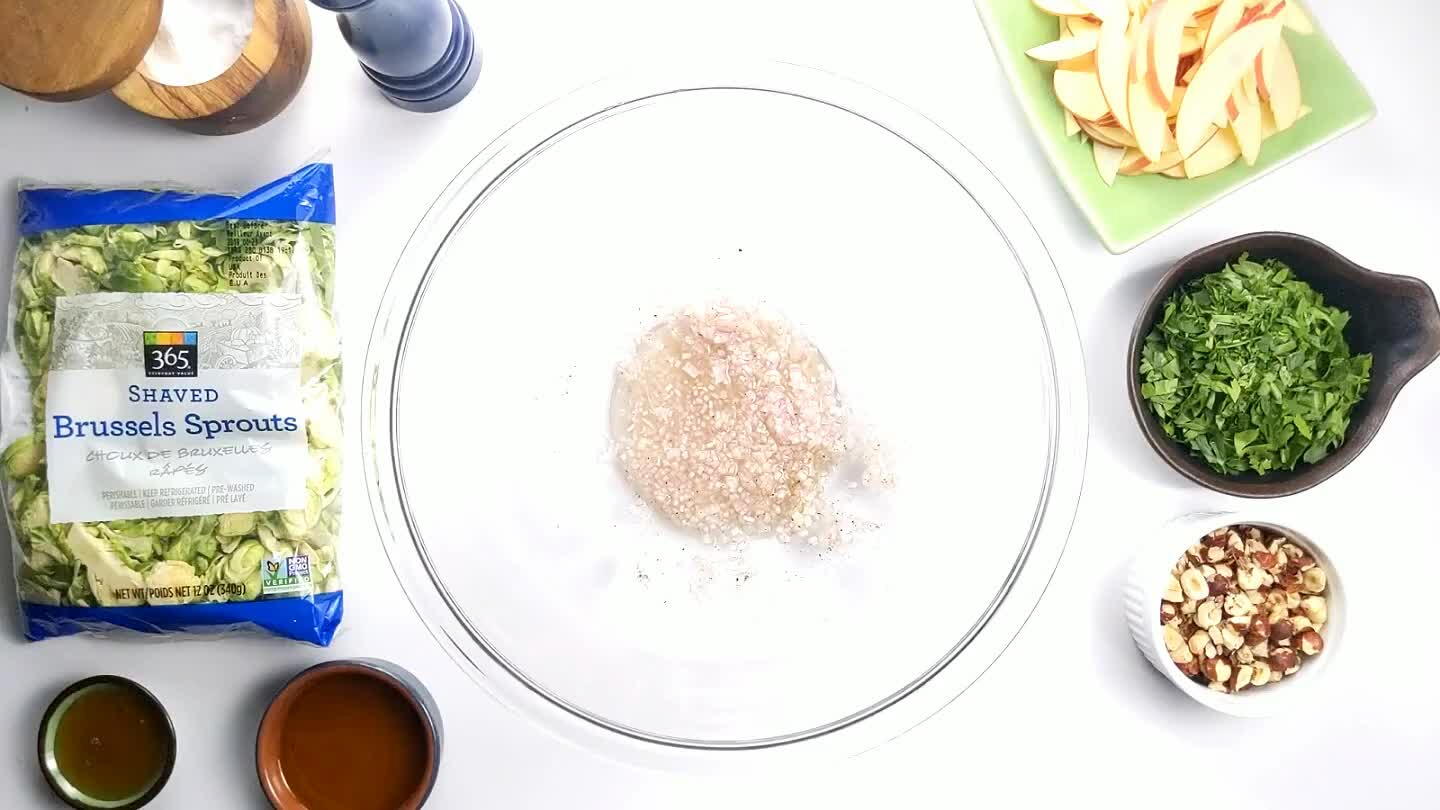 Add the honey and whisk to blend.
Whisk in the olive oil in a thin stream.
Toss in the sliced apple.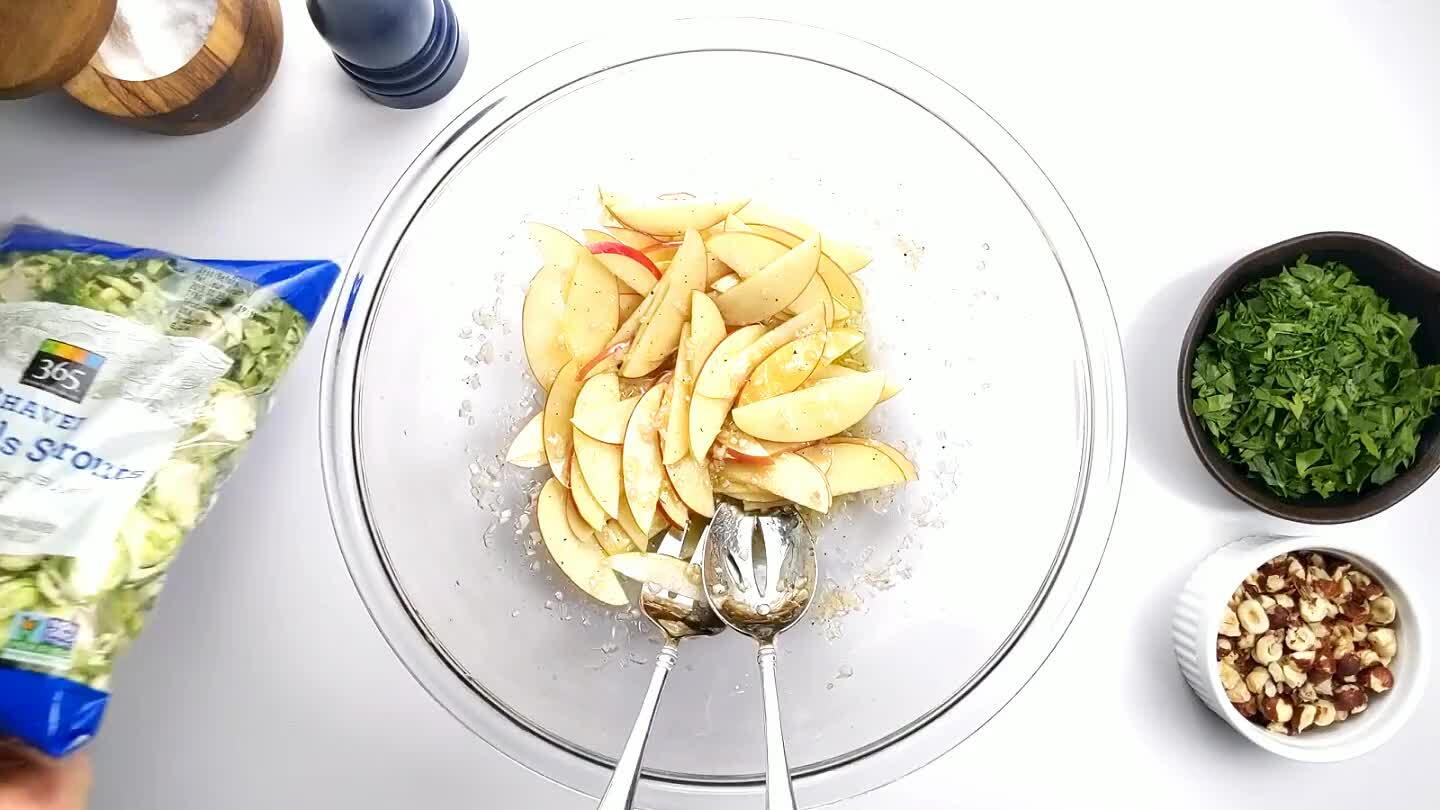 Add the shaved brussels sprouts.
Add the chopped parsley.
Add the crushed hazelnuts and toss to mix.
Season as needed with salt and pepper.