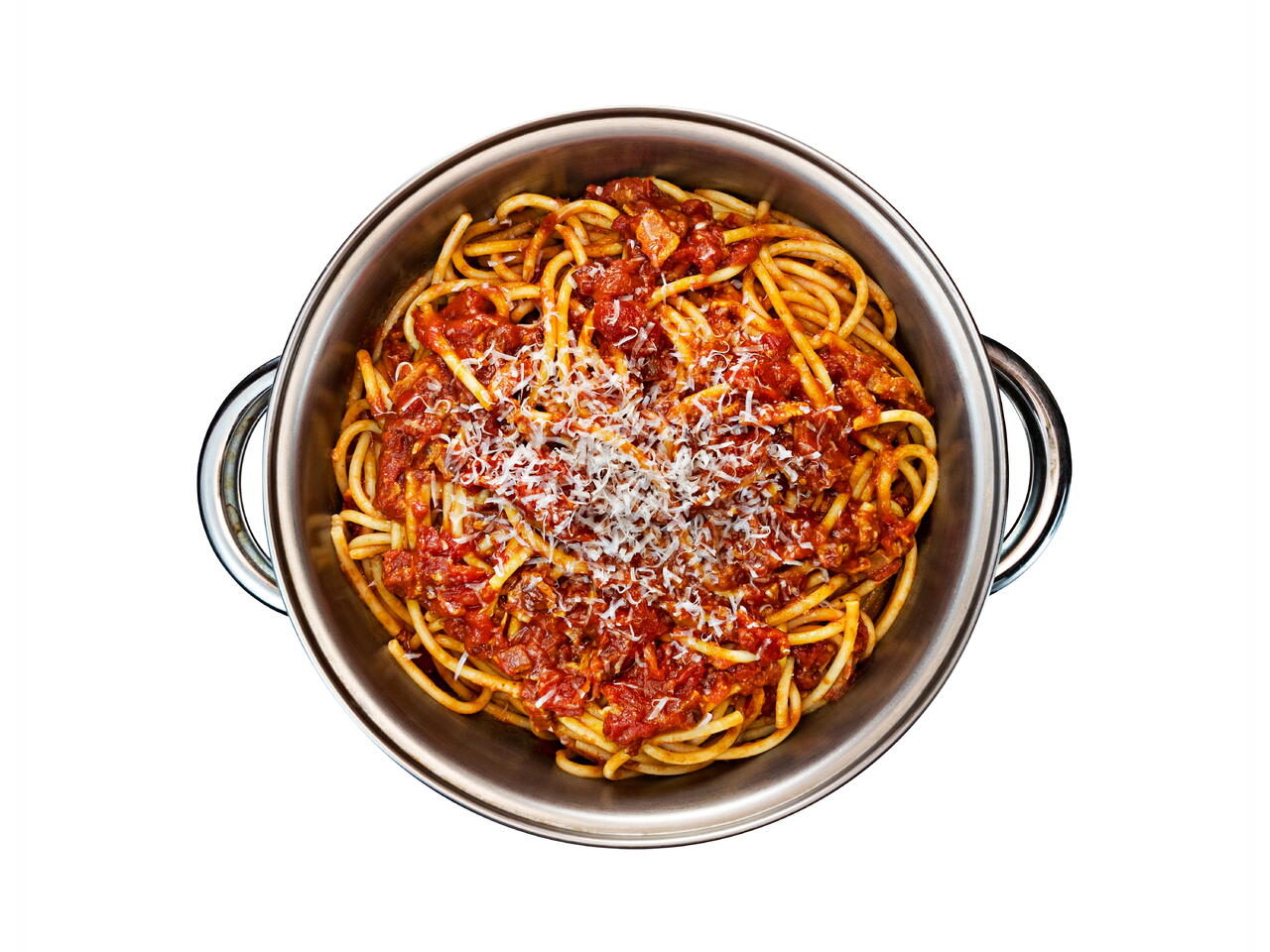 Recipe video made by Ryan
Published on 09/03/2019, viewed by 2326 , 2 Comments
6 portions
25m
A classic tomato sauce with a chili flake kick. Delicious doesn't get much easier than this.
What you will need
6 oz Bacon
4 cloves Garlic
1 lb Bucatini
28 oz. Canned Whole Tomatoes
4 oz. Grated Parmesan
2 Tbsp Olive Oil
1/2 tsp Chili Flakes
¼ tsp Black Pepper
(Nutritional facts 269 calories, 11 g fat, 37.88 g carbohydrates, 5.43 g protein, 6 mg cholesterol, 466 mg sodium)
How to cook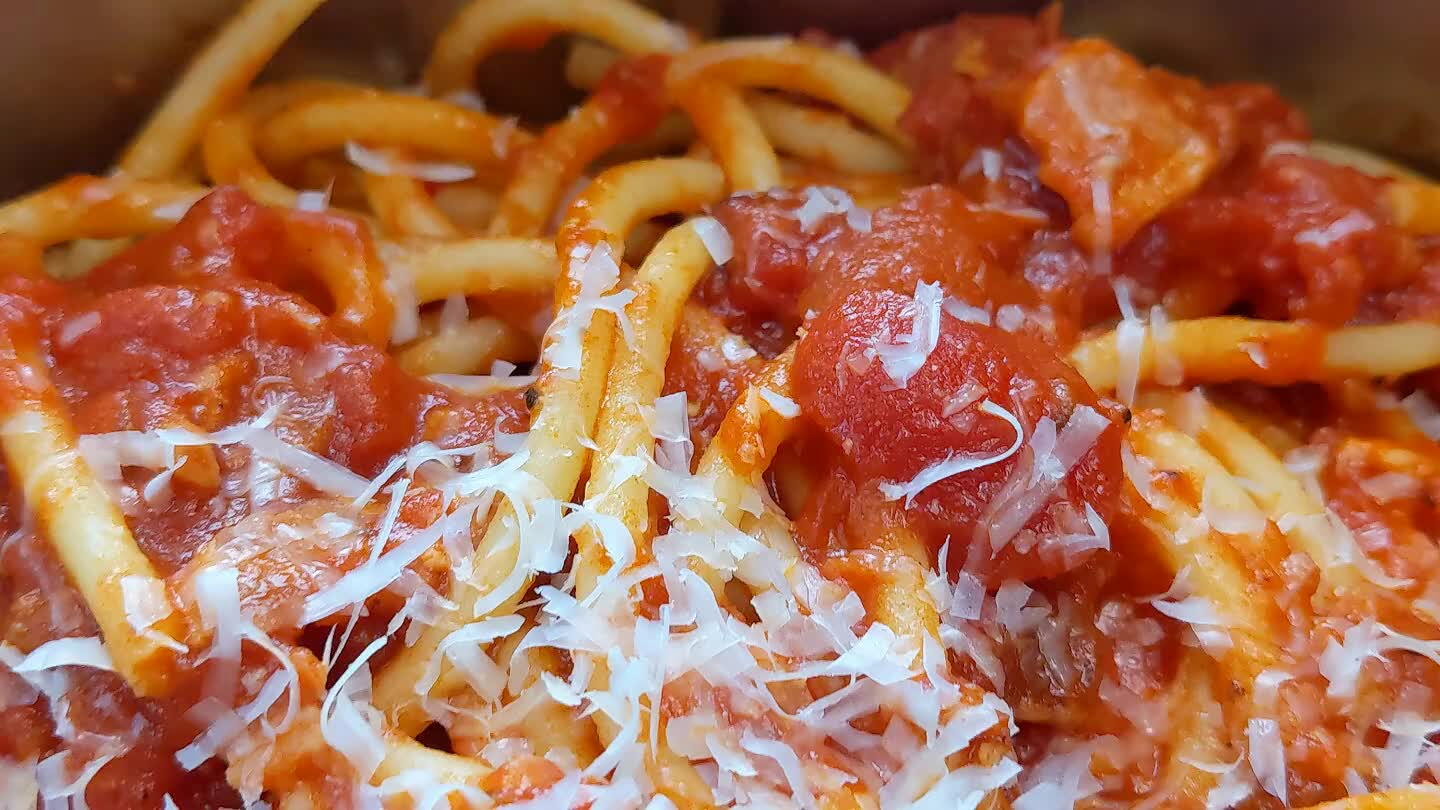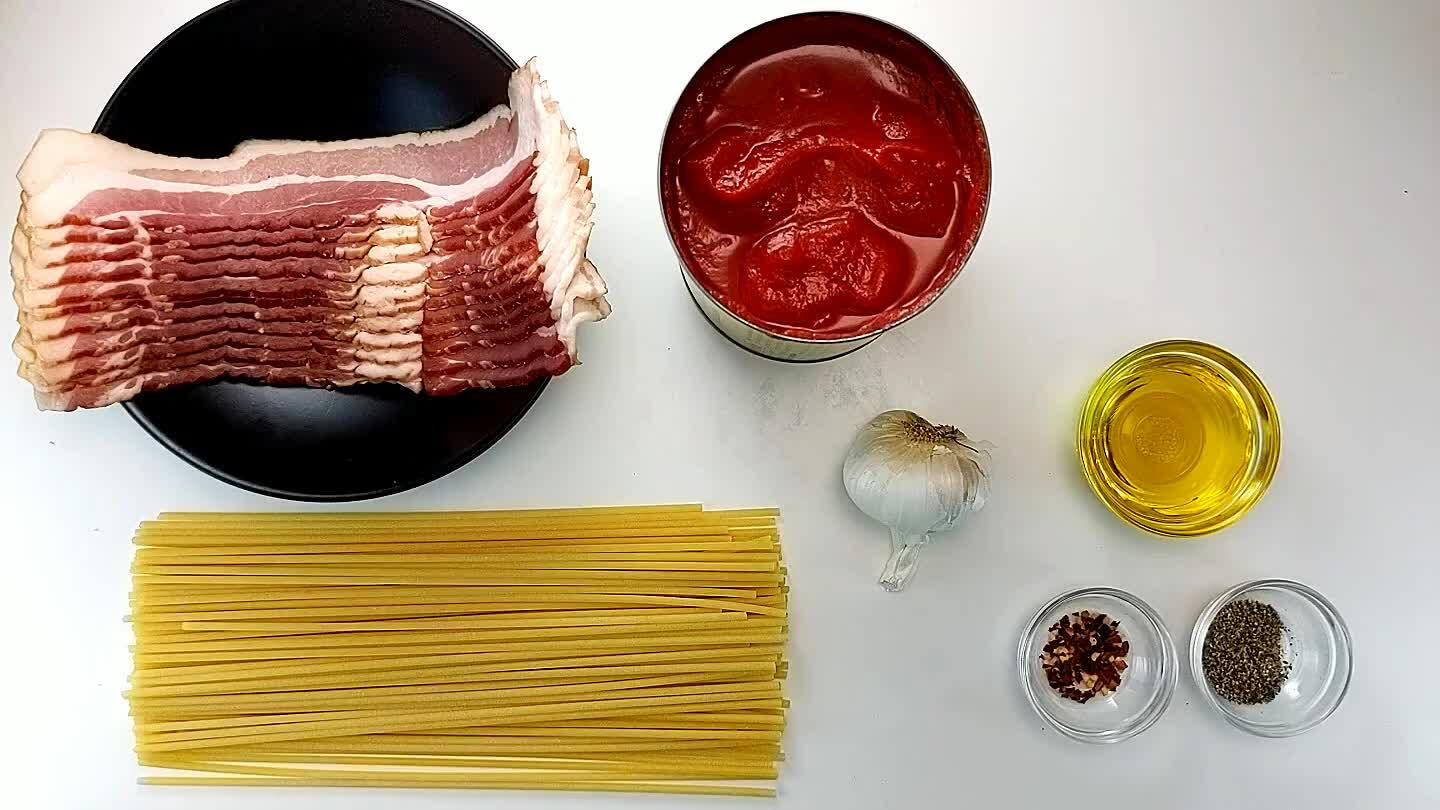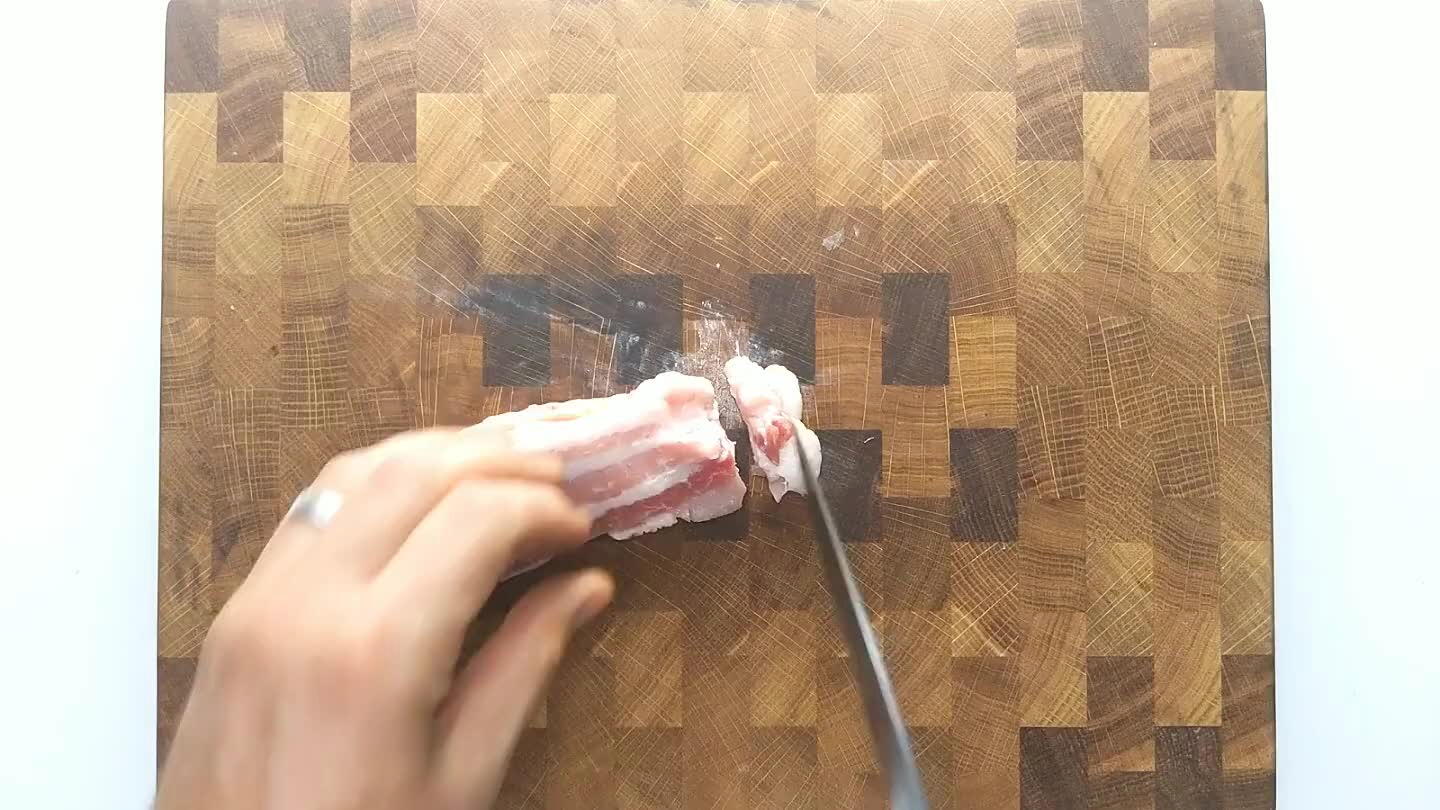 Roughly dice the bacon. Pancetta is more traditional here and desirable, but bacon is delicious and much easier to find.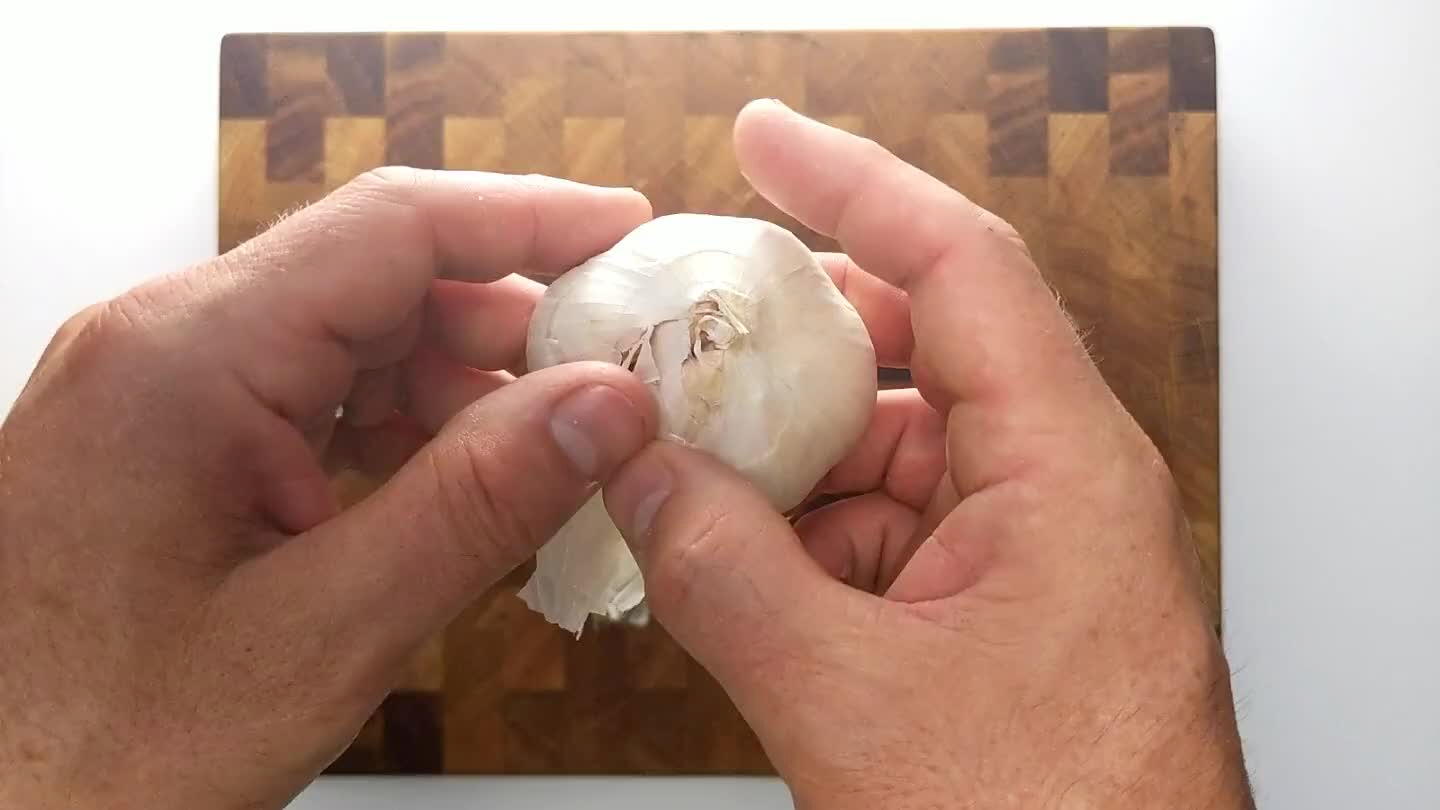 Crack open a head of garlic and pull off four cloves and peel them. It's always a little bit of a challenge to peel garlic cloves. If you slice off the root end, you can try and get your nail between the skin and the flesh.
Boil the bucatini in salted water until nearly tender, then strain. Leave it a little undercooked. Boil for about a minute less than recommended on the package. With most pasta, but especially a tomato-based pasta like this, it's a good idea to finish the pasta in it's sauce.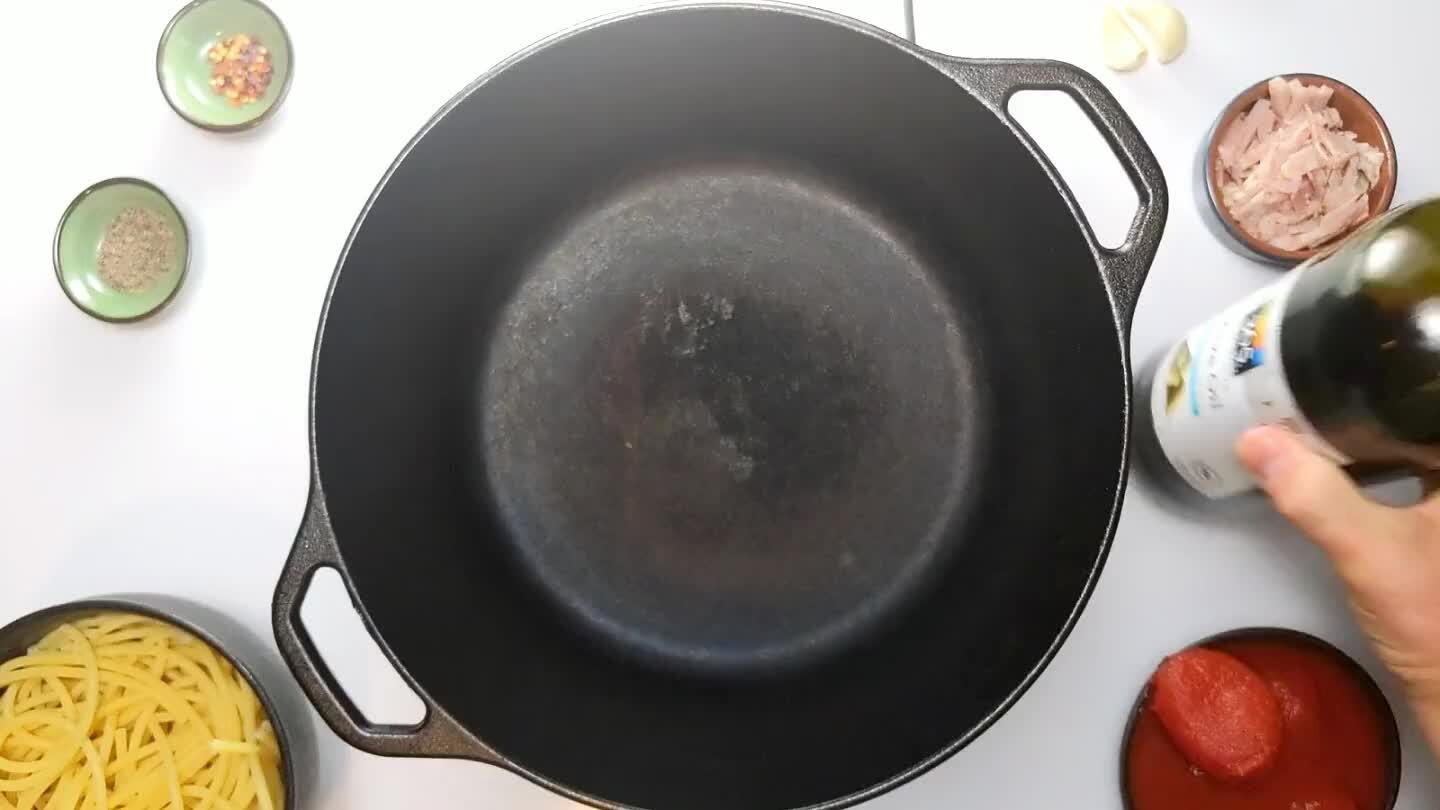 Warm the olive oil in a heavy skillet over medium heat.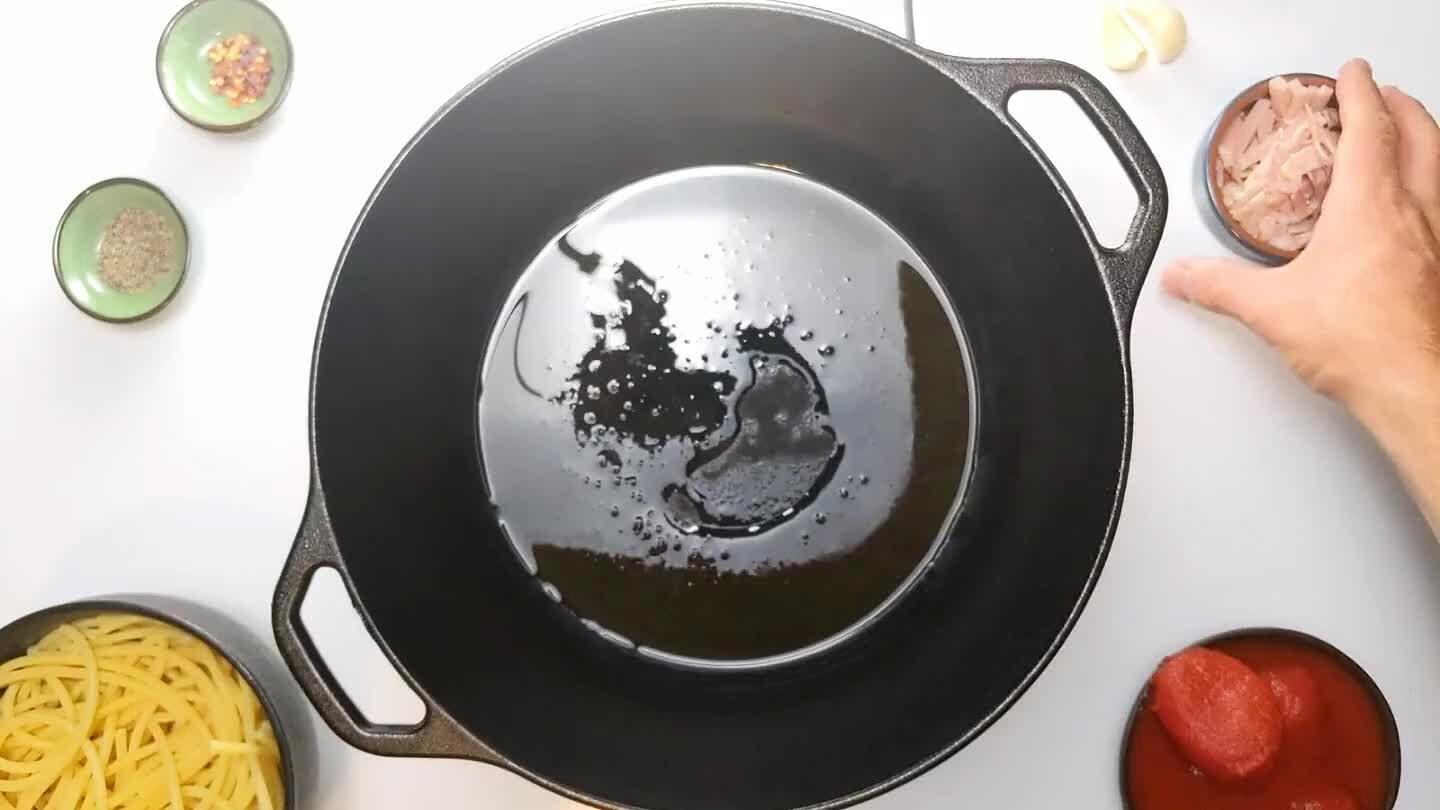 Add the bacon. Stir over heat until crispy.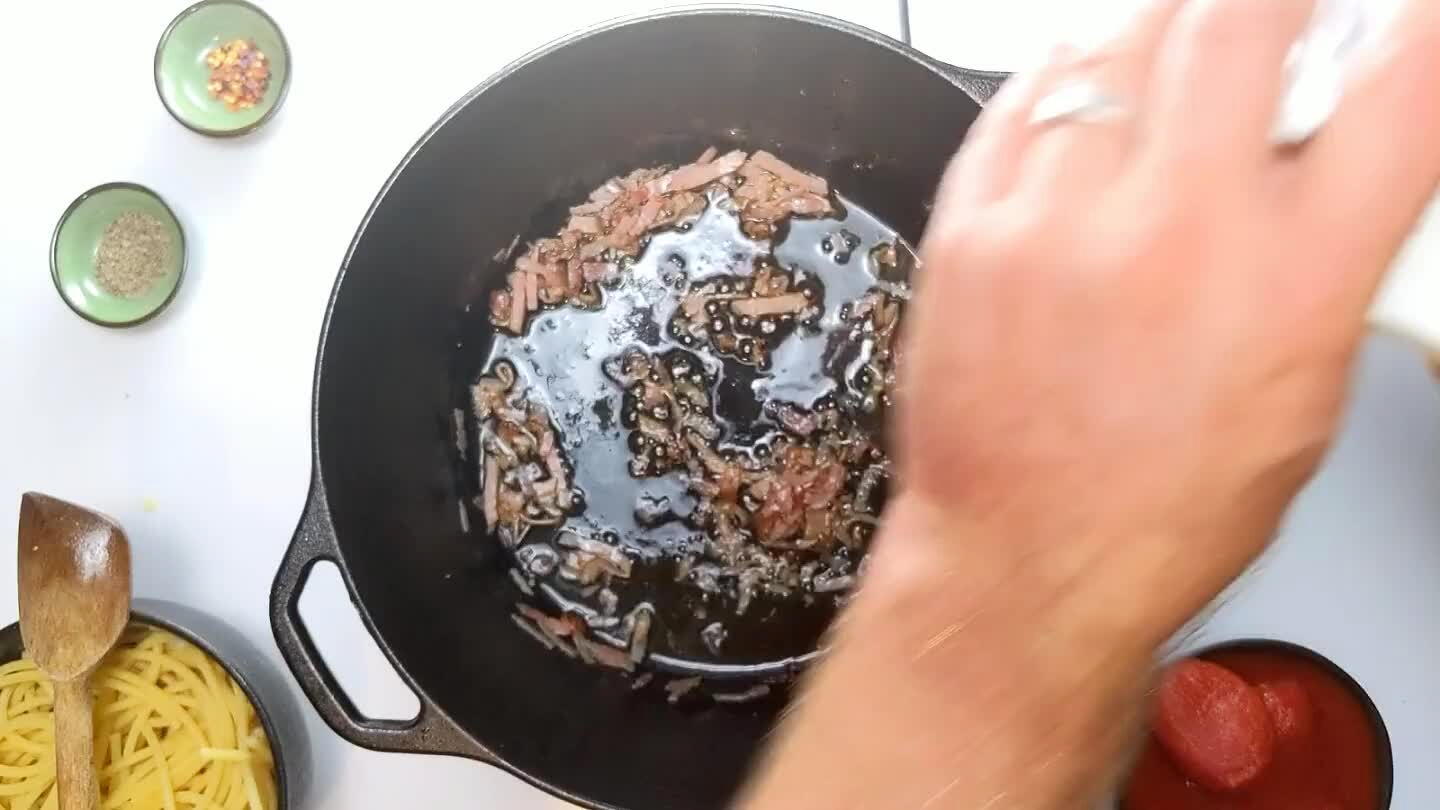 Slice the garlic and stir briefly in the hot oil, just until you can smell the garlic. This miniature mandolin slicer is great for this task, but a small knife works fine.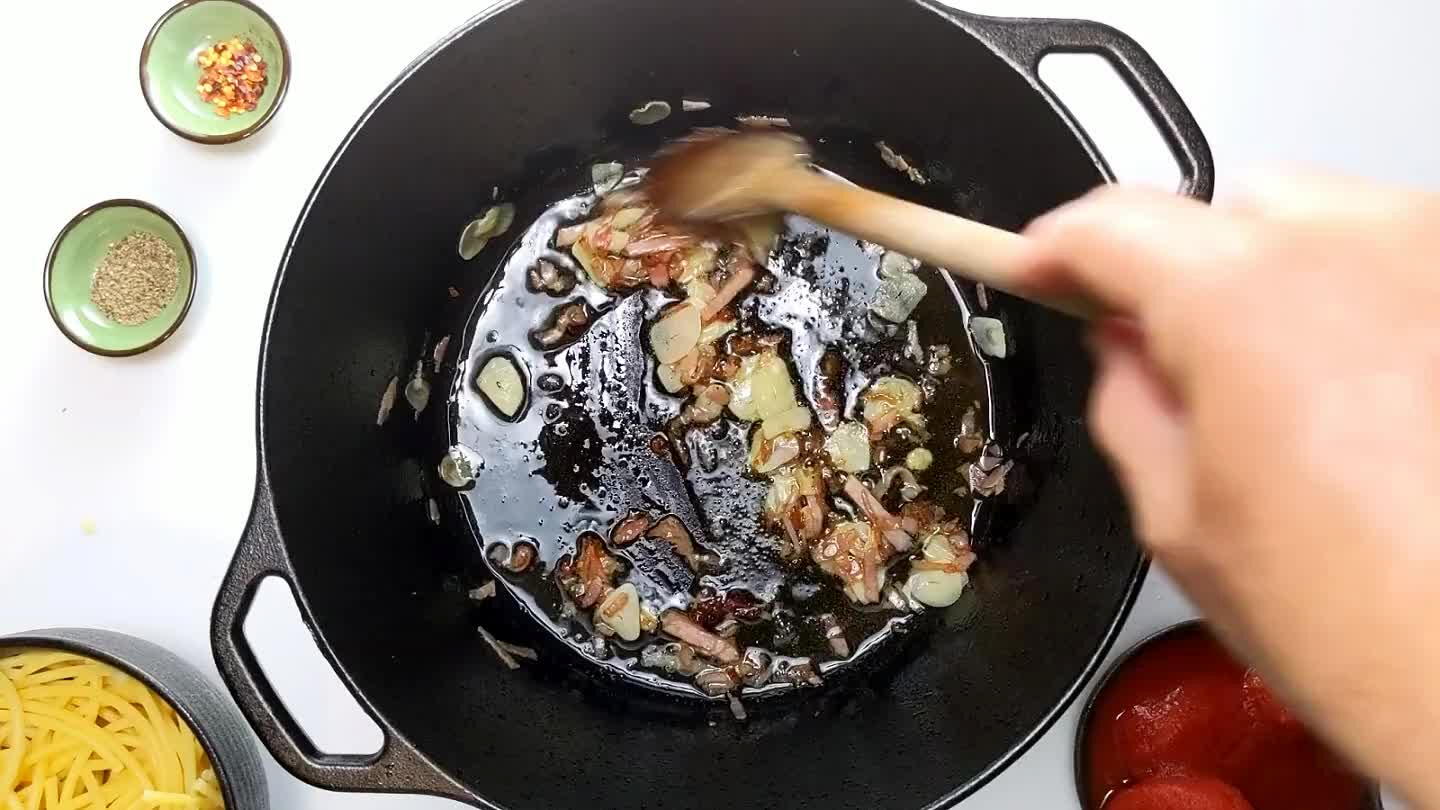 Add about 1/4 tsp of chili flakes.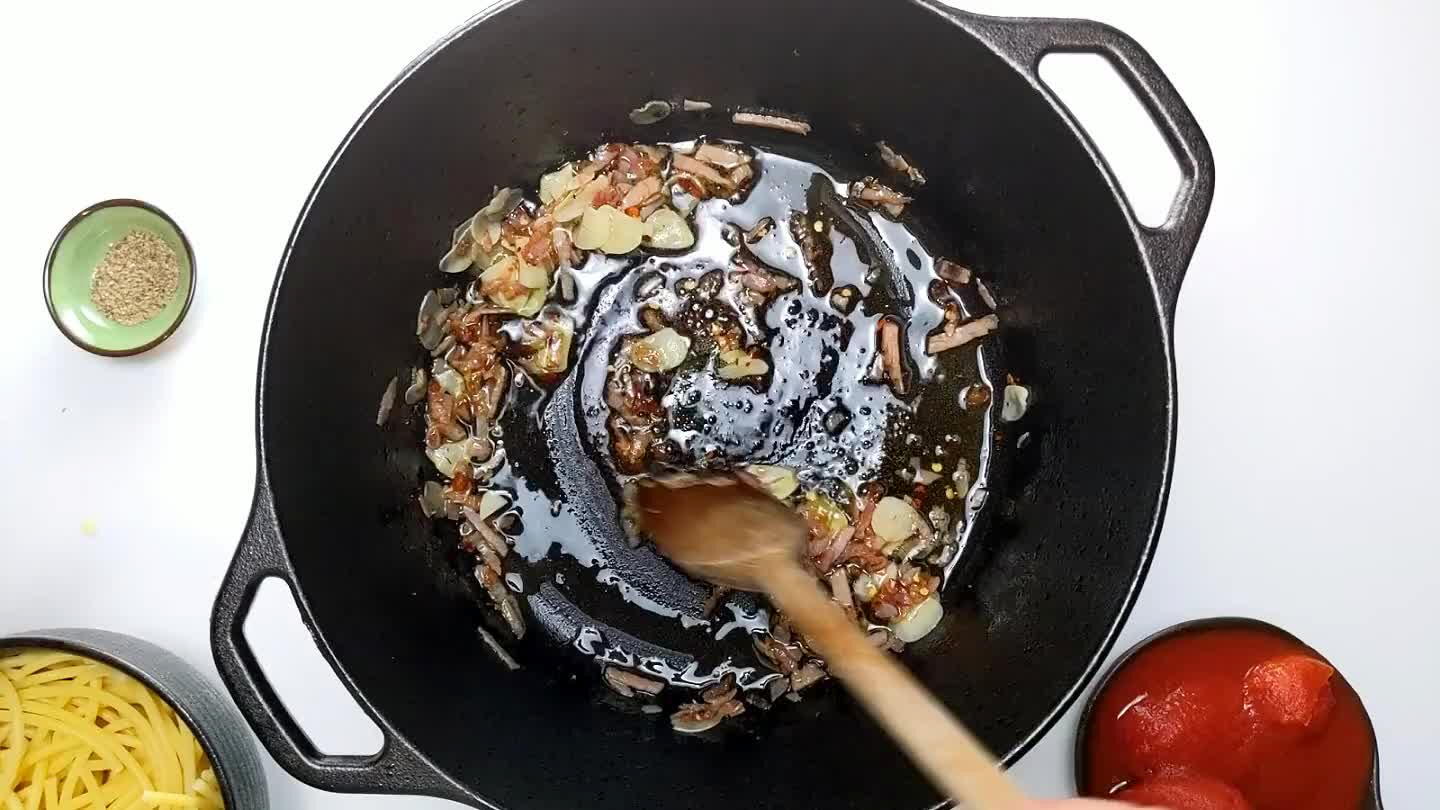 Add about 1/4 tsp f freshly ground black pepper. Stir and allow the spices to toast until the aroma hits you.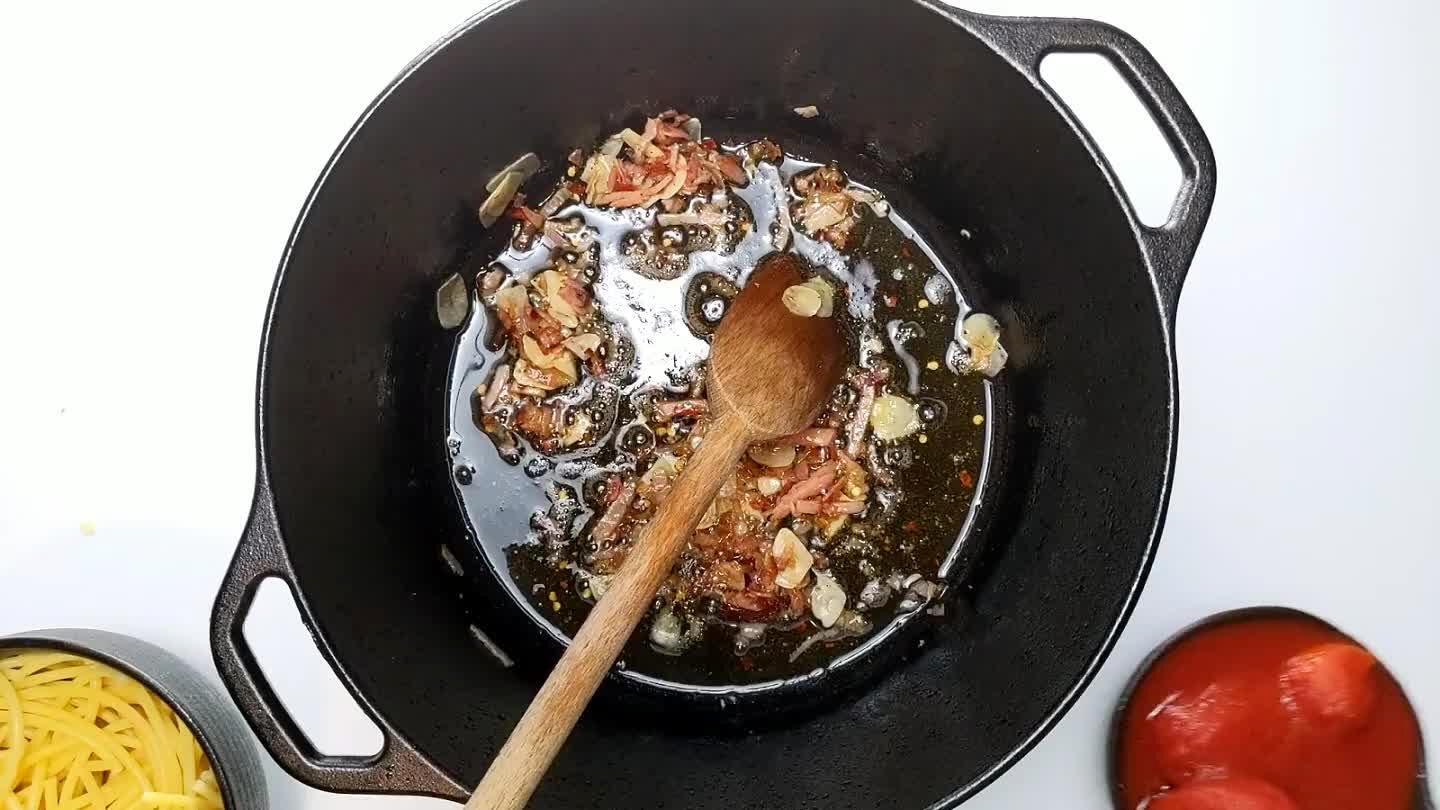 Add the canned tomatoes. Bring to a simmer. Break up the tomatoes and simmer gently until reduced slightly.
Toss in the cooked bucatini. Stir to coat the pasta.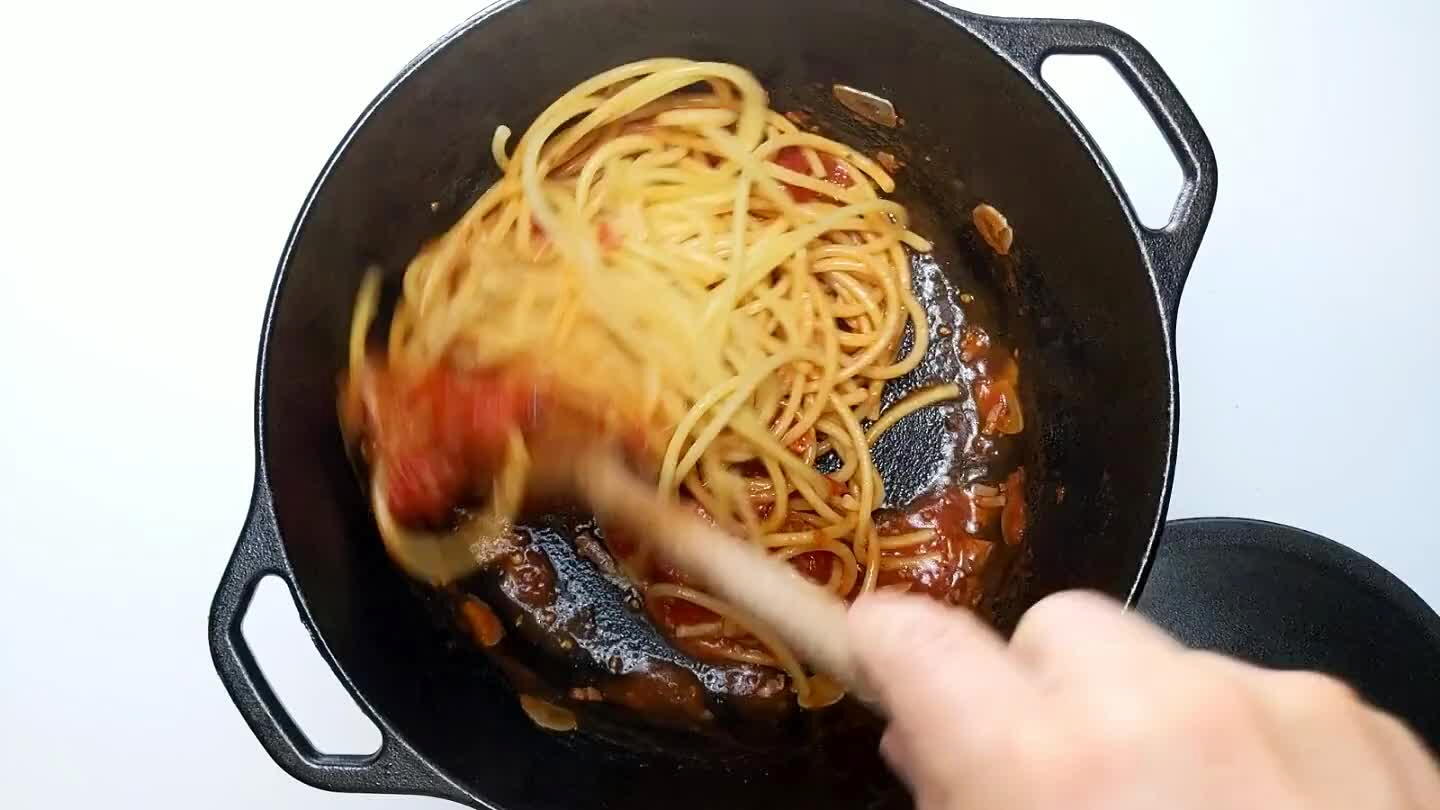 Stir over medium heat until pasta is cooked to your liking. Add a little liquid if the sauce gets too thick.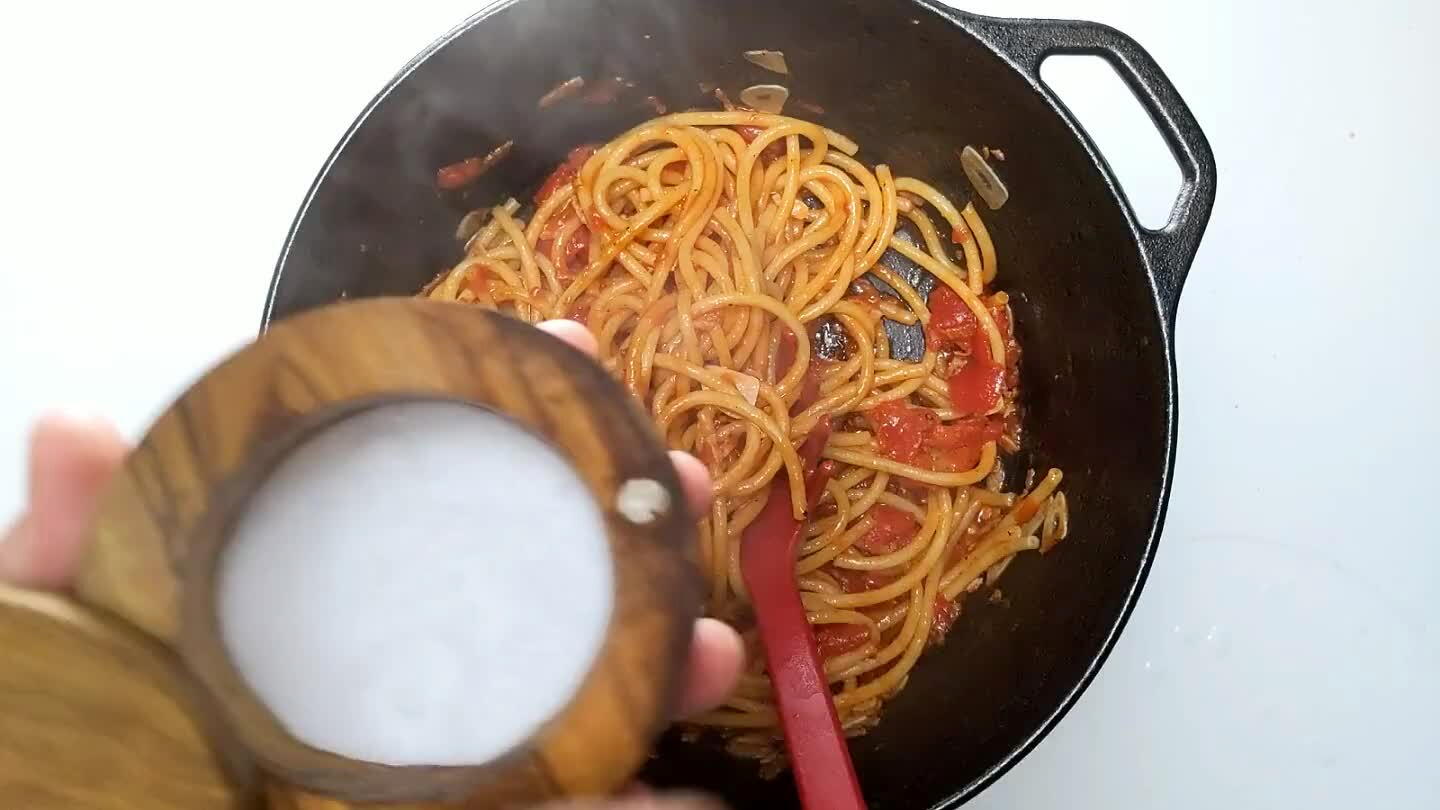 Adjust the seasoning with salt and maybe a few turns of pepper if you like.
Serve
Serve with grated parmesan.
Comments