Chicken and Mushroom Skillet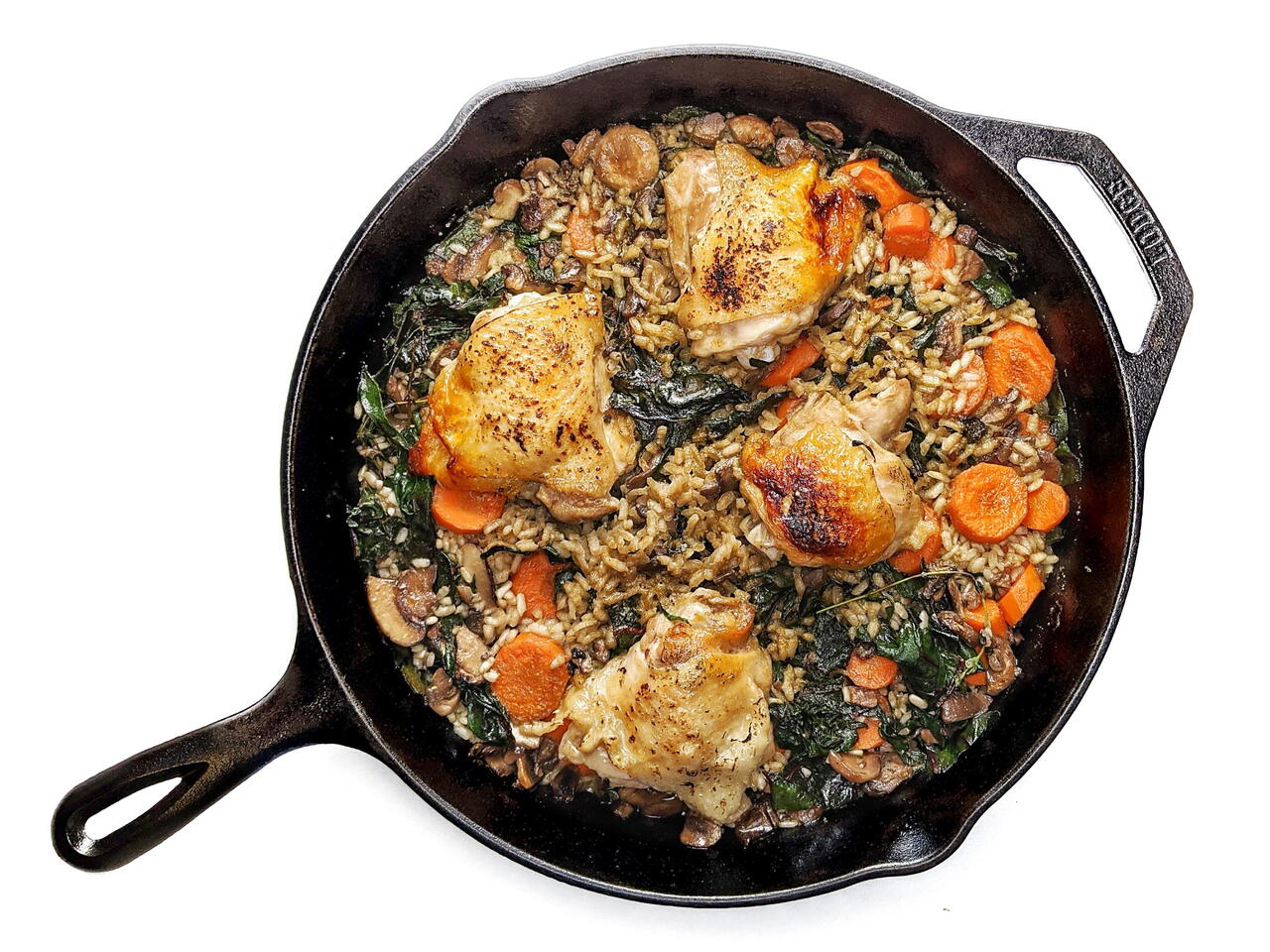 Recipe video made by Ryan
Published on 02/18/2020, viewed by 11629 , 1 Comments
4 portions
35m
Chicken and rice is a classic and rock-solid combination. Add some greens, carrots and thyme to boost flavor and nutrition.
What you will need
1 bunch Chard
2 large Carrots
4 cloves Garlic
2 Tbsp Olive Oil
1 lb boneless skinless Chicken Thighs
1 Tbsp Chicken Bouillon
10 oz. Frozen Mushrooms
1 bunch Fresh Thyme
1 cup White Rice
2 cup Water
(Nutritional facts 191 calories, 9.7 g fat, 17 g carbohydrates, 8.9 g protein, 24 mg cholesterol, 531 mg sodium)
How to cook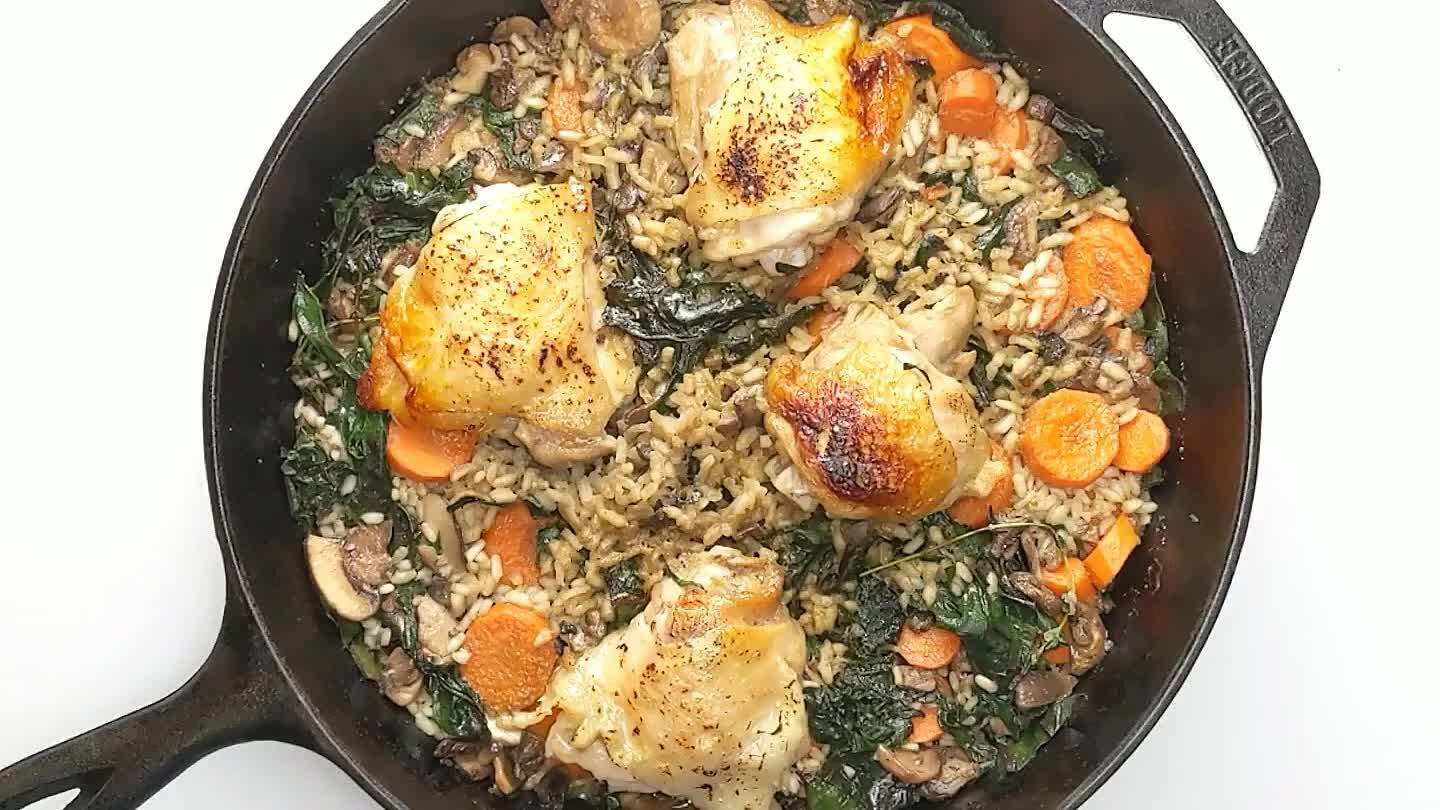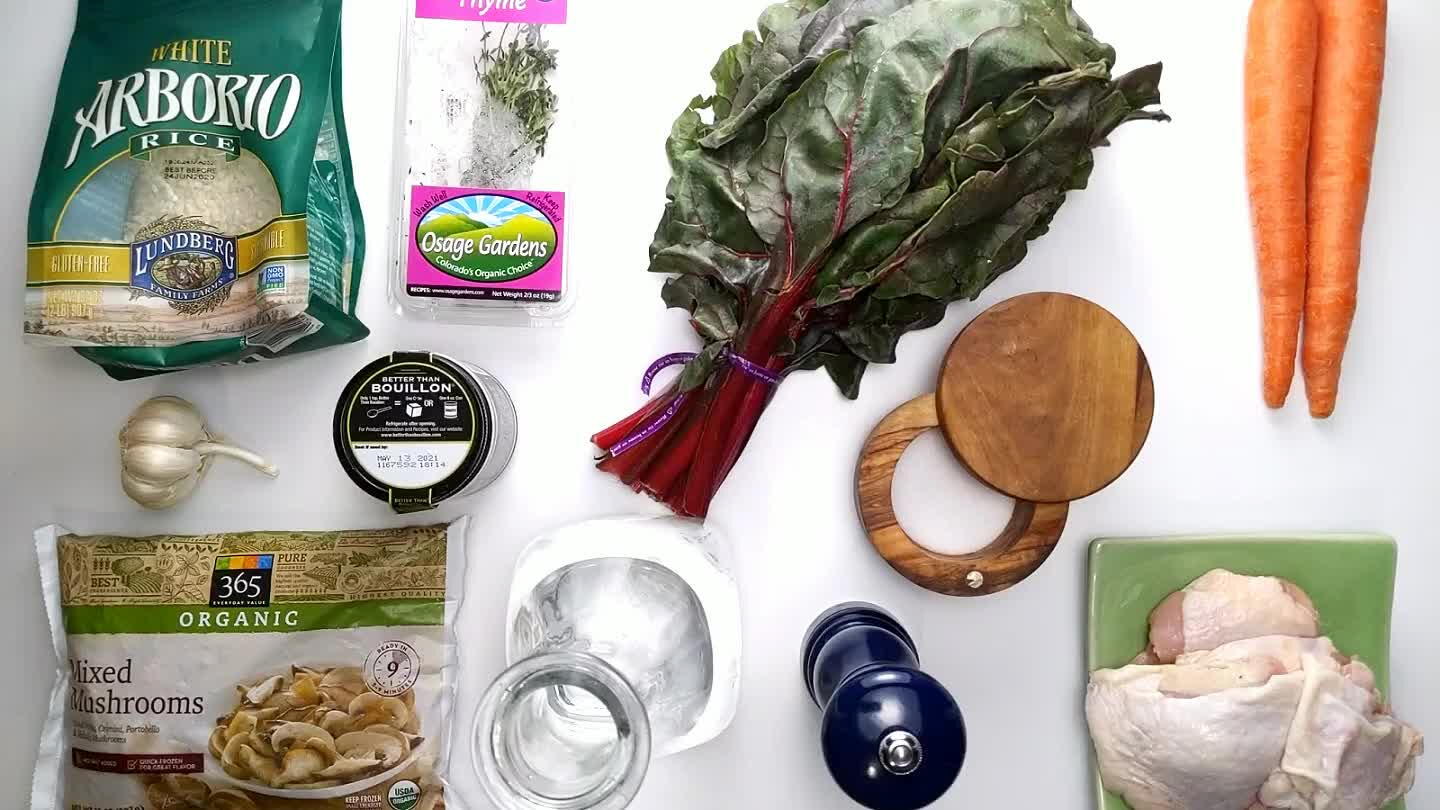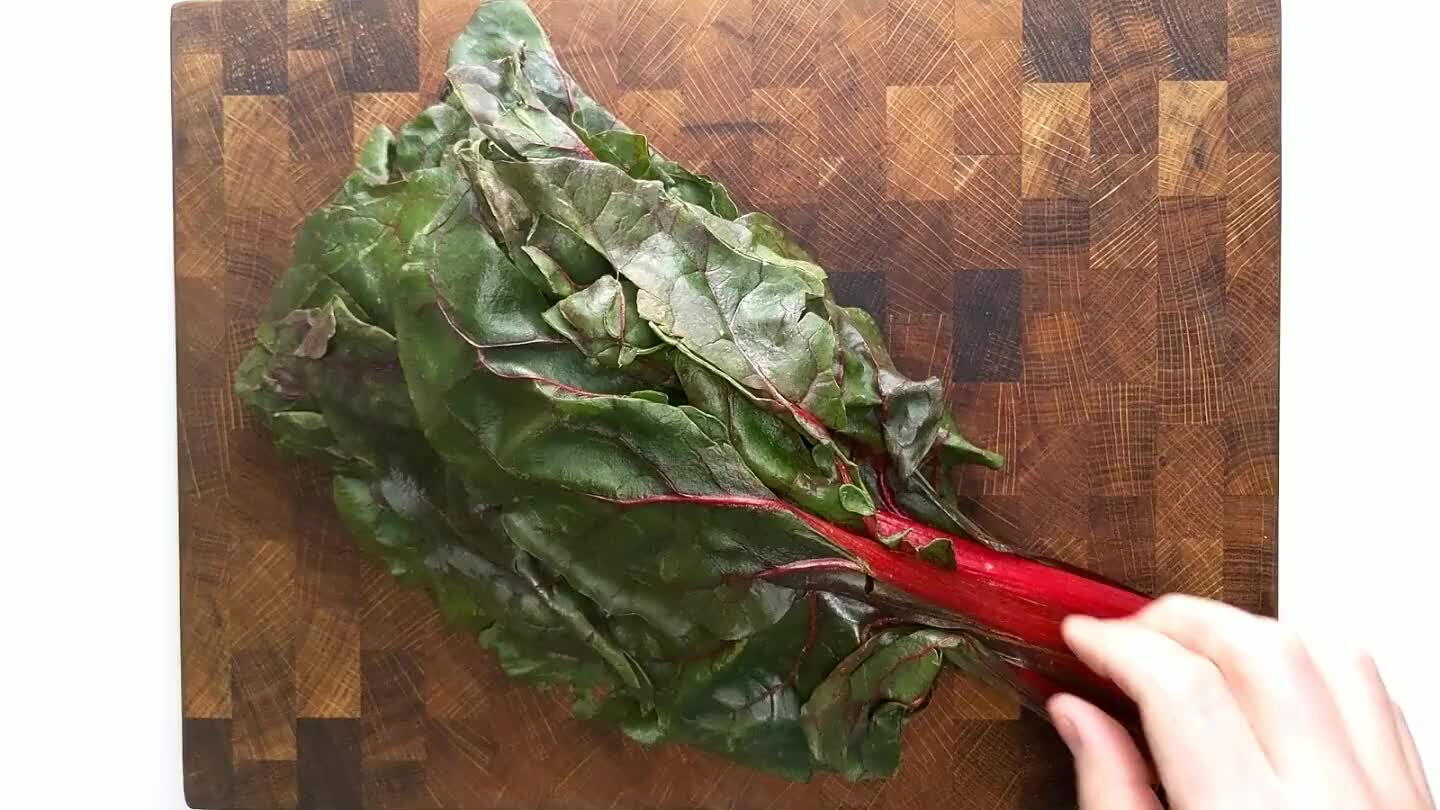 Wash the chard. Strip the leaves by pinching the stem of each leaf where it joins to the stem and dragging your fingers along the stem to gently tear away the leaf. Bundle up the leaves and slice to about 1/2".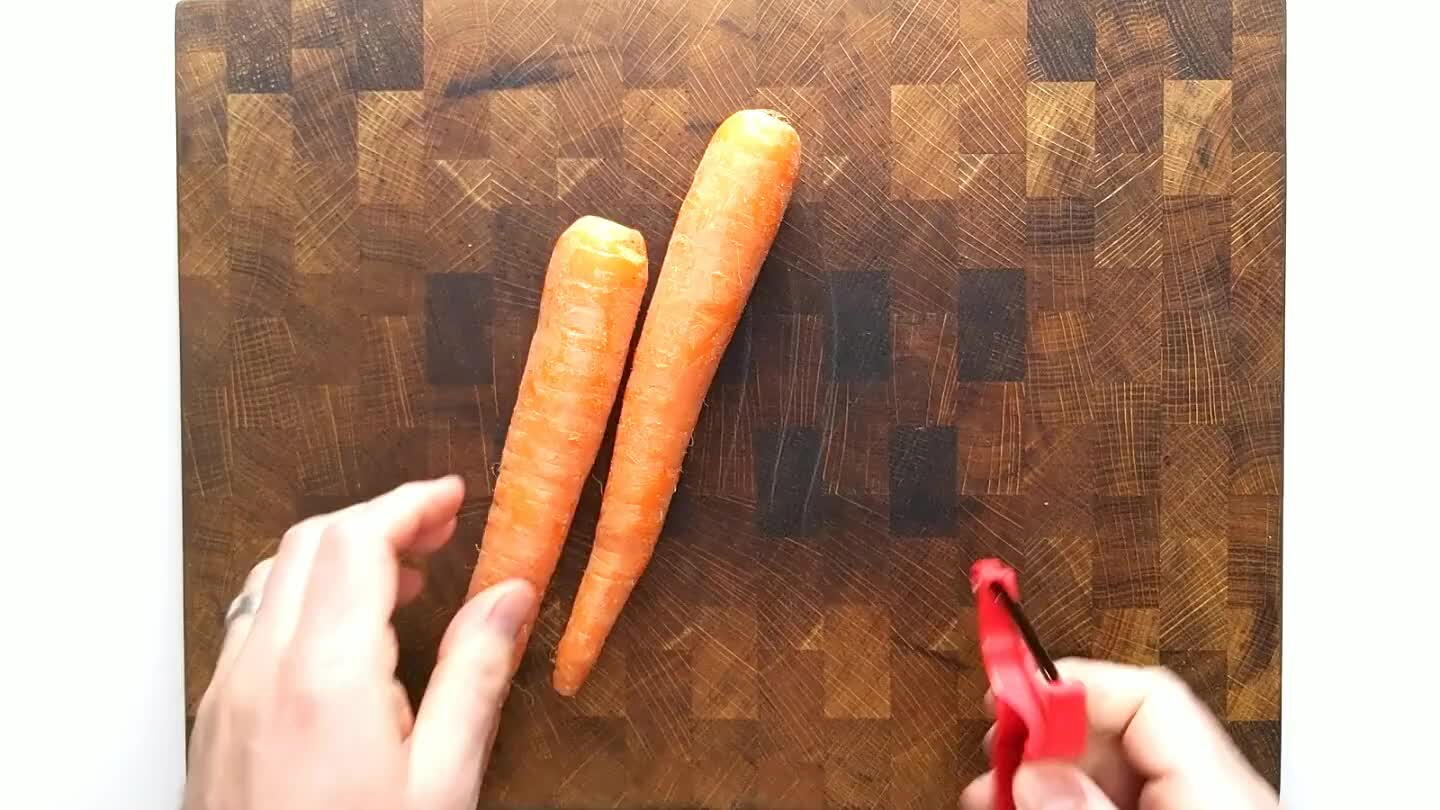 Peel carrots and slice into rounds, about 1/4" thick.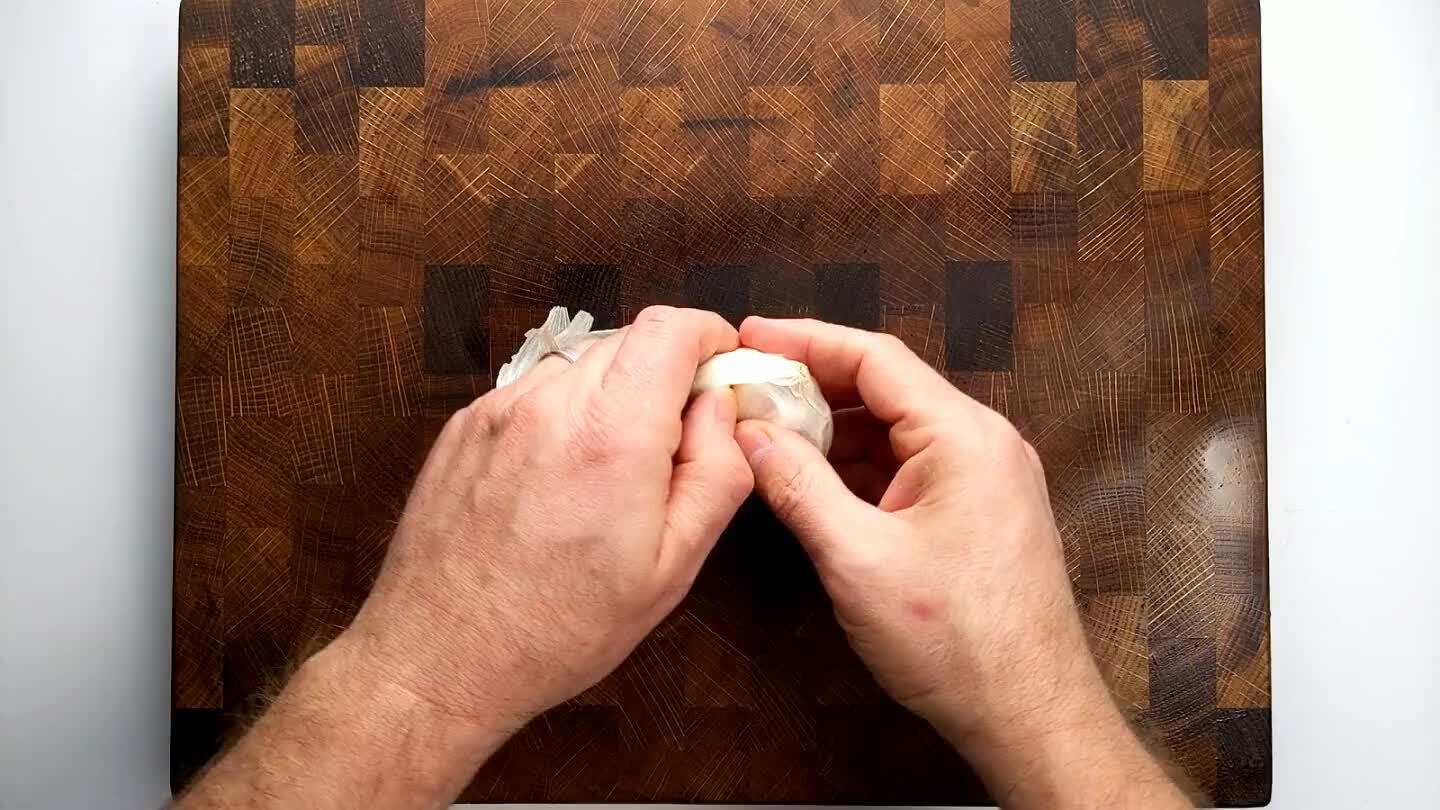 Peel garlic cloves and chop or grate to a fine paste.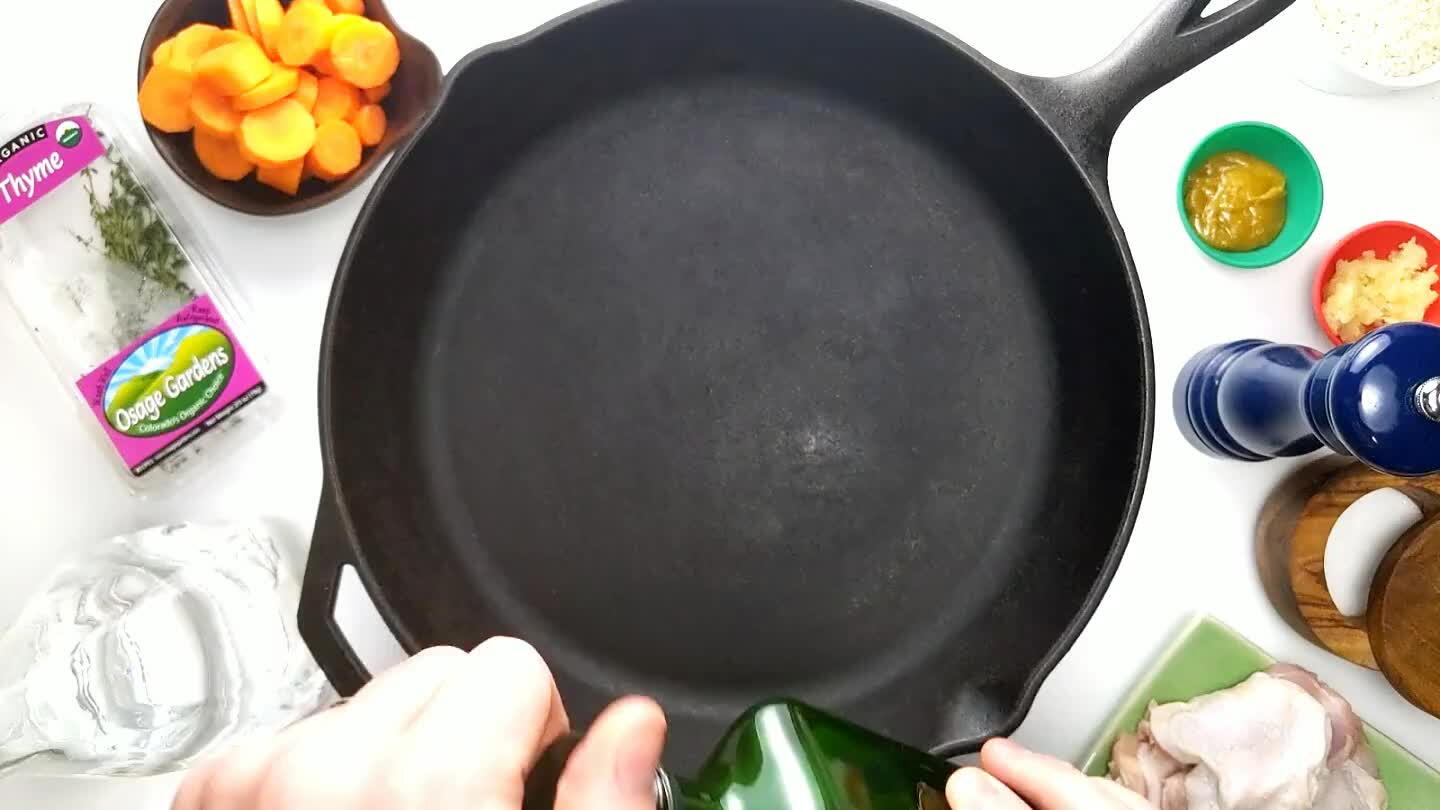 Warm the olive oil over high heat in a heavy skillet.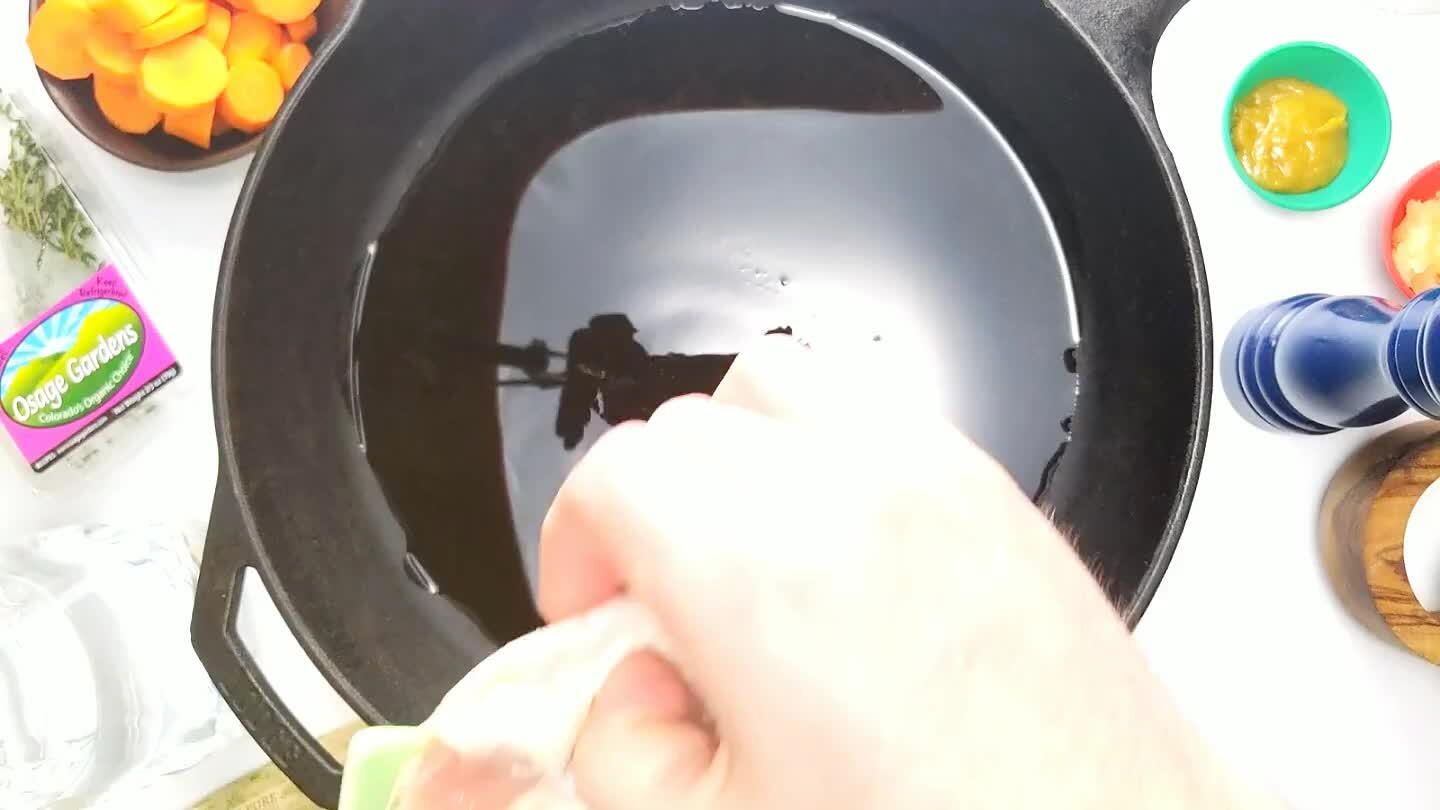 Place the chicken thighs, skin side down, in the hot oil. Let the thighs cook, untouched, for about 5 minutes, or until the skin is browned and crispy. Flip them over to brown the other side.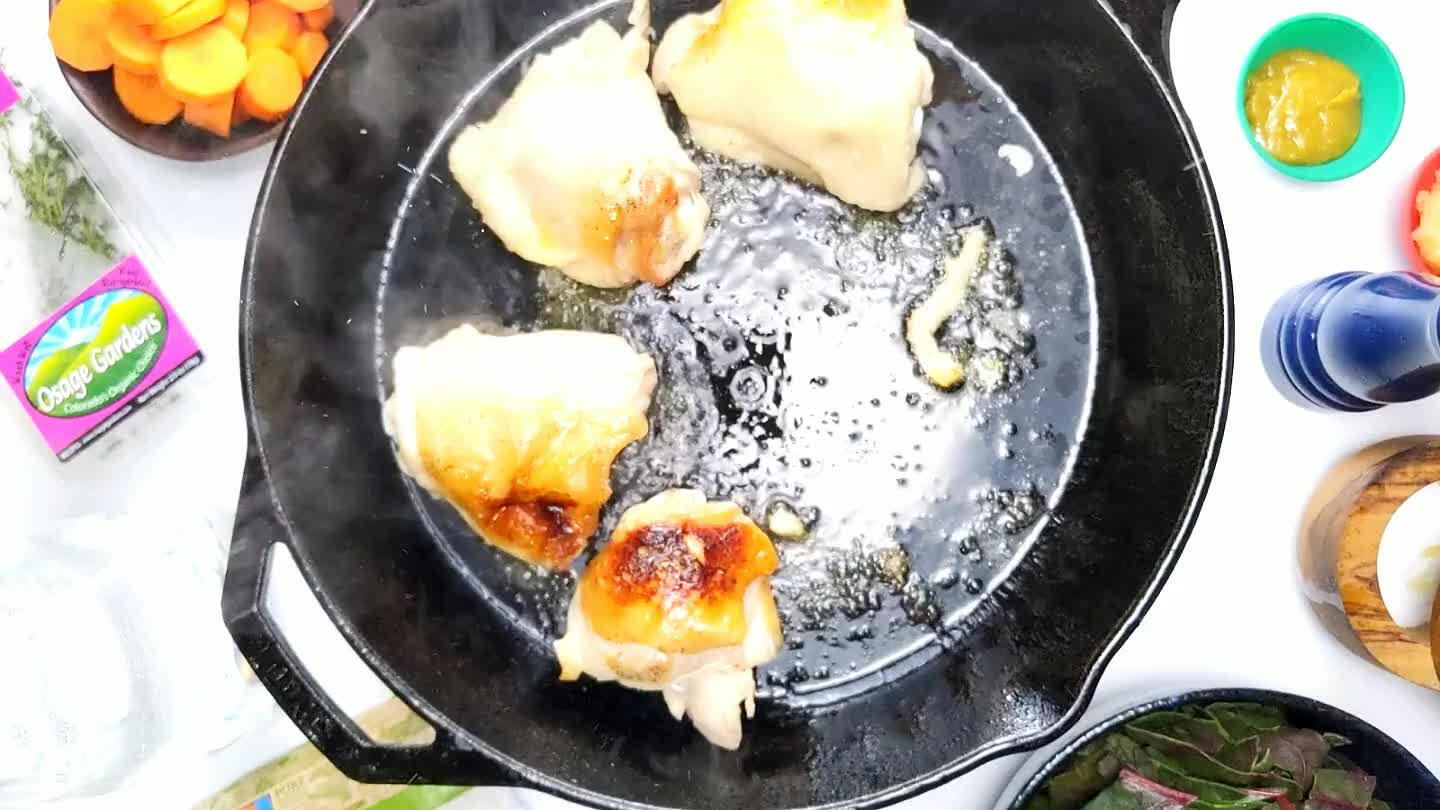 Move the chicken thighs to one side of the pan and stir the garlic into the hot oil.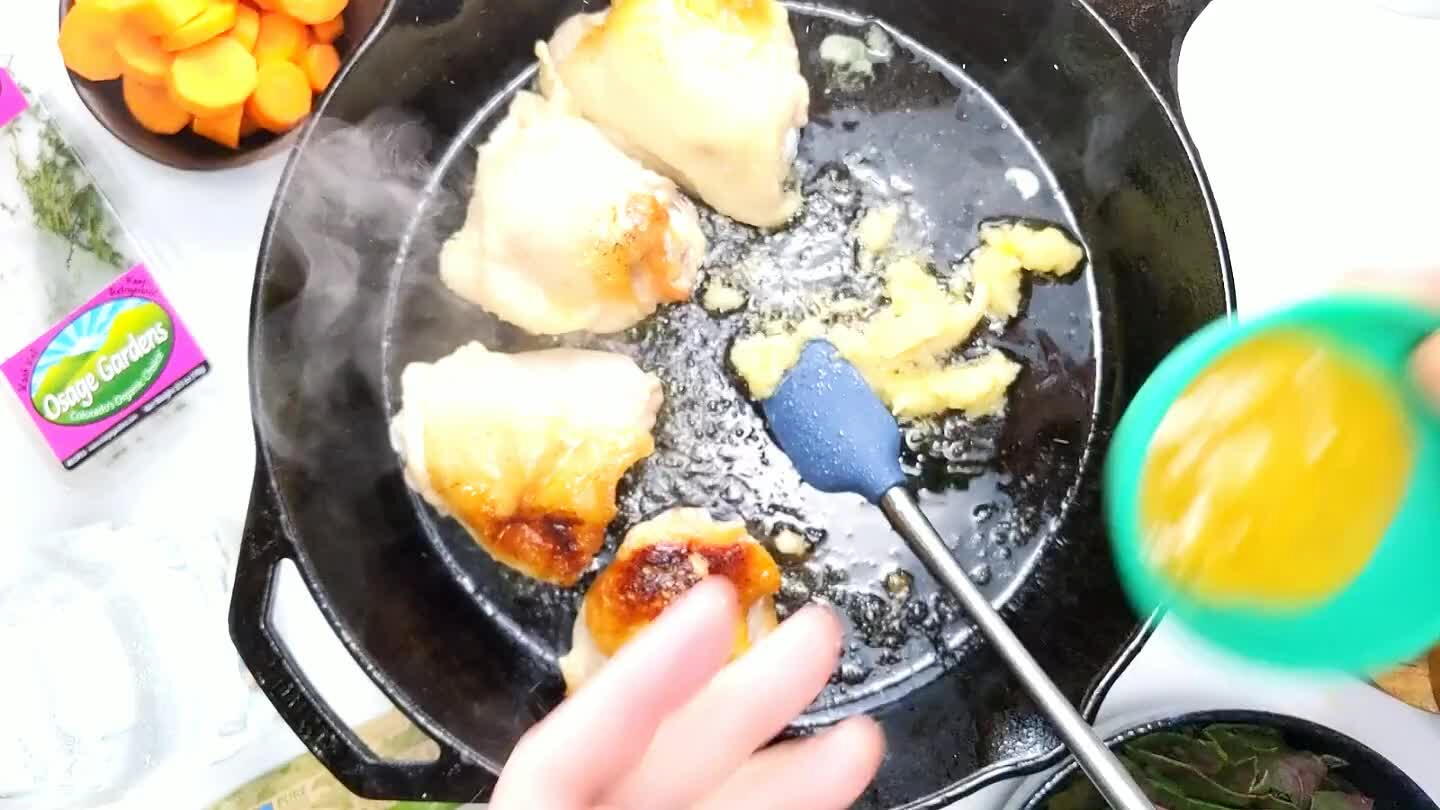 Add the chicken bouillon.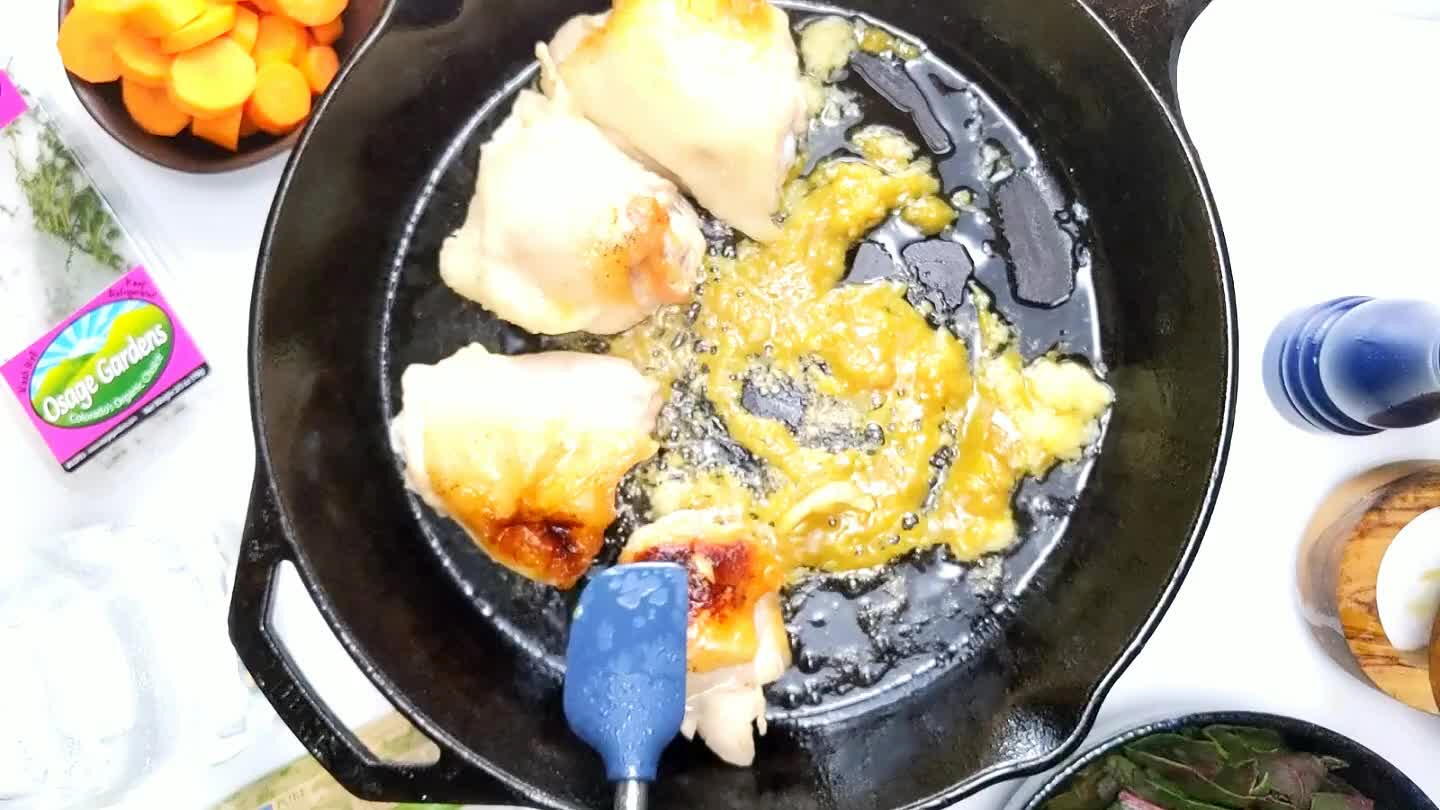 Add the sliced chard.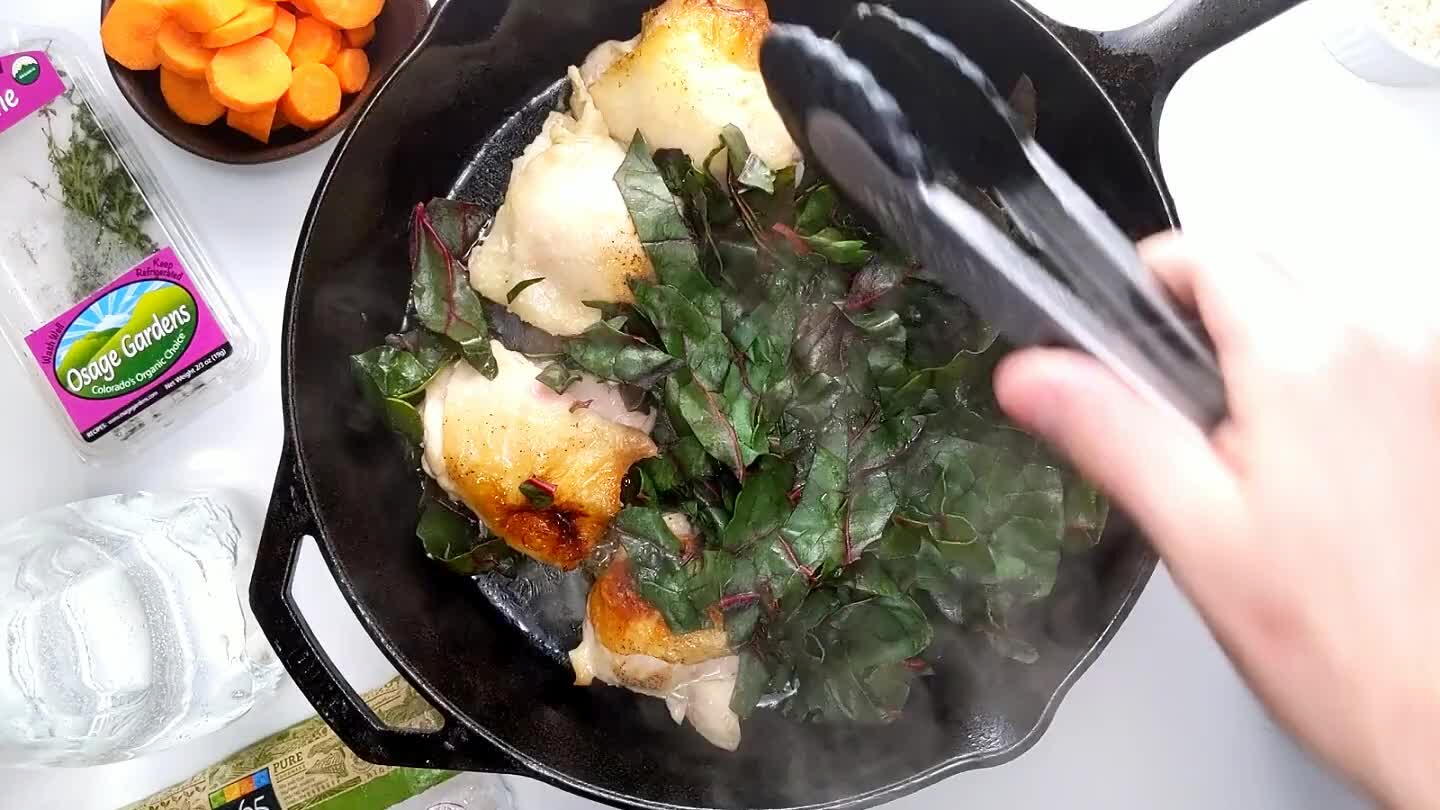 Transfer the chicken thighs to a side dish while you get the rice started.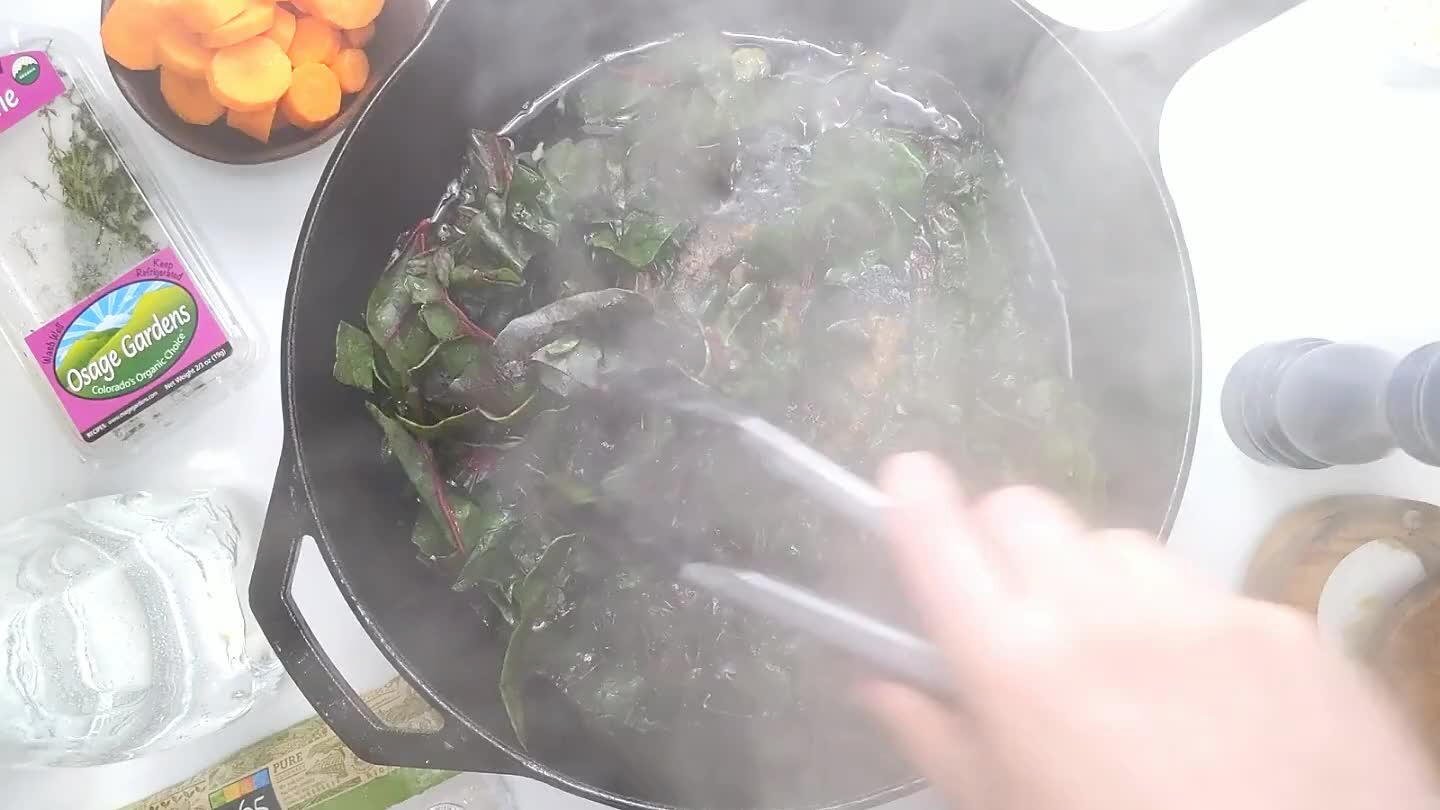 Stir in the frozen mushrooms.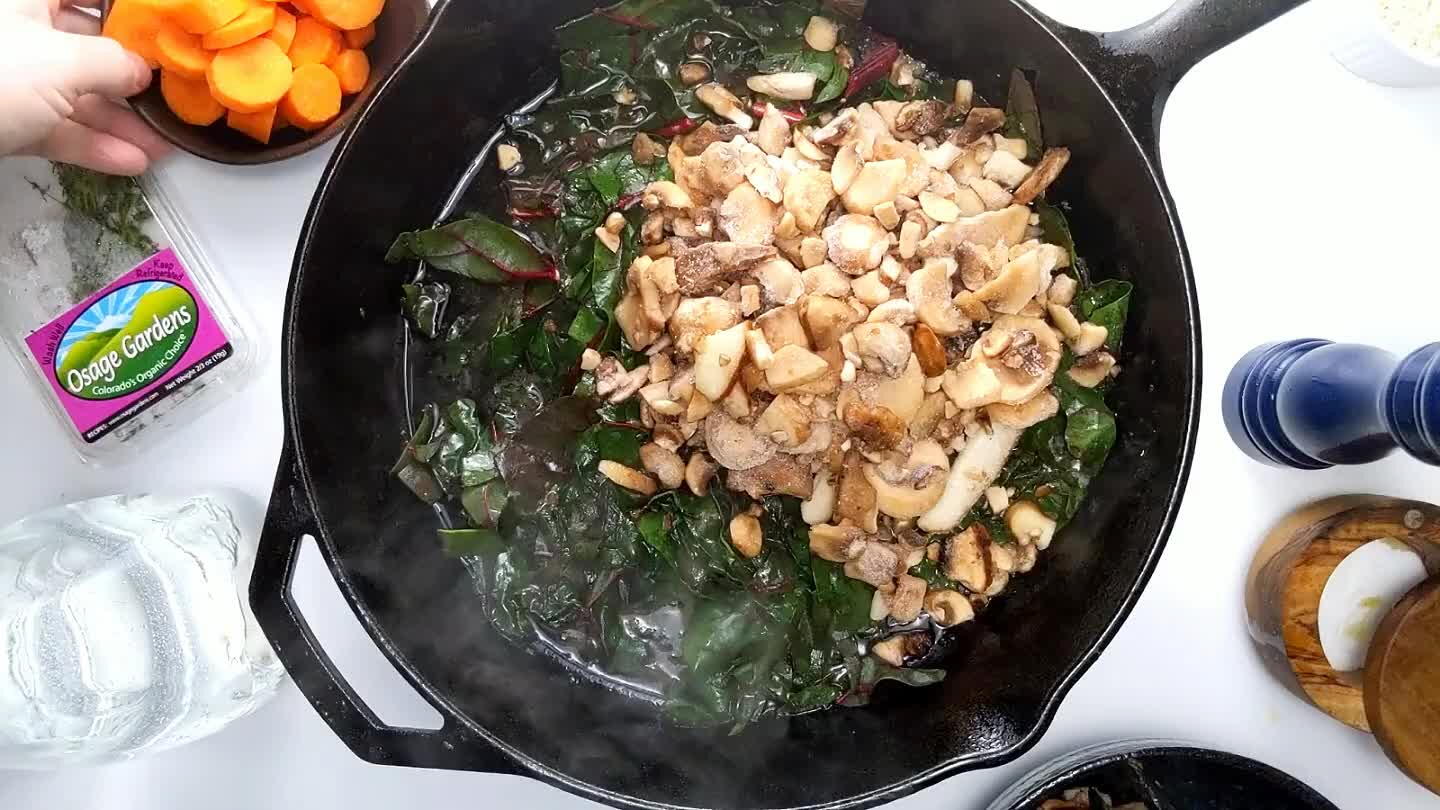 Add the sliced carrots.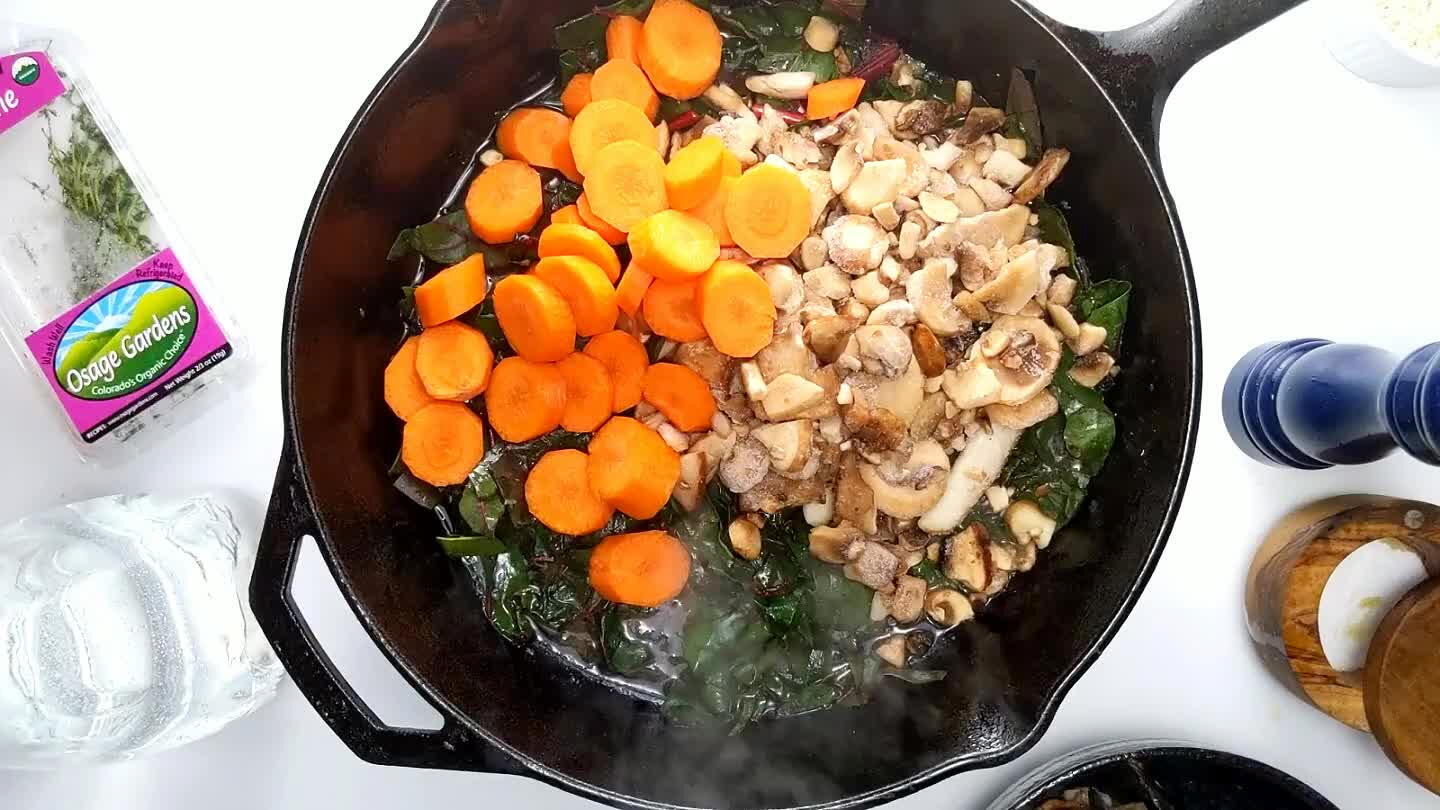 Add a few sprigs of thyme.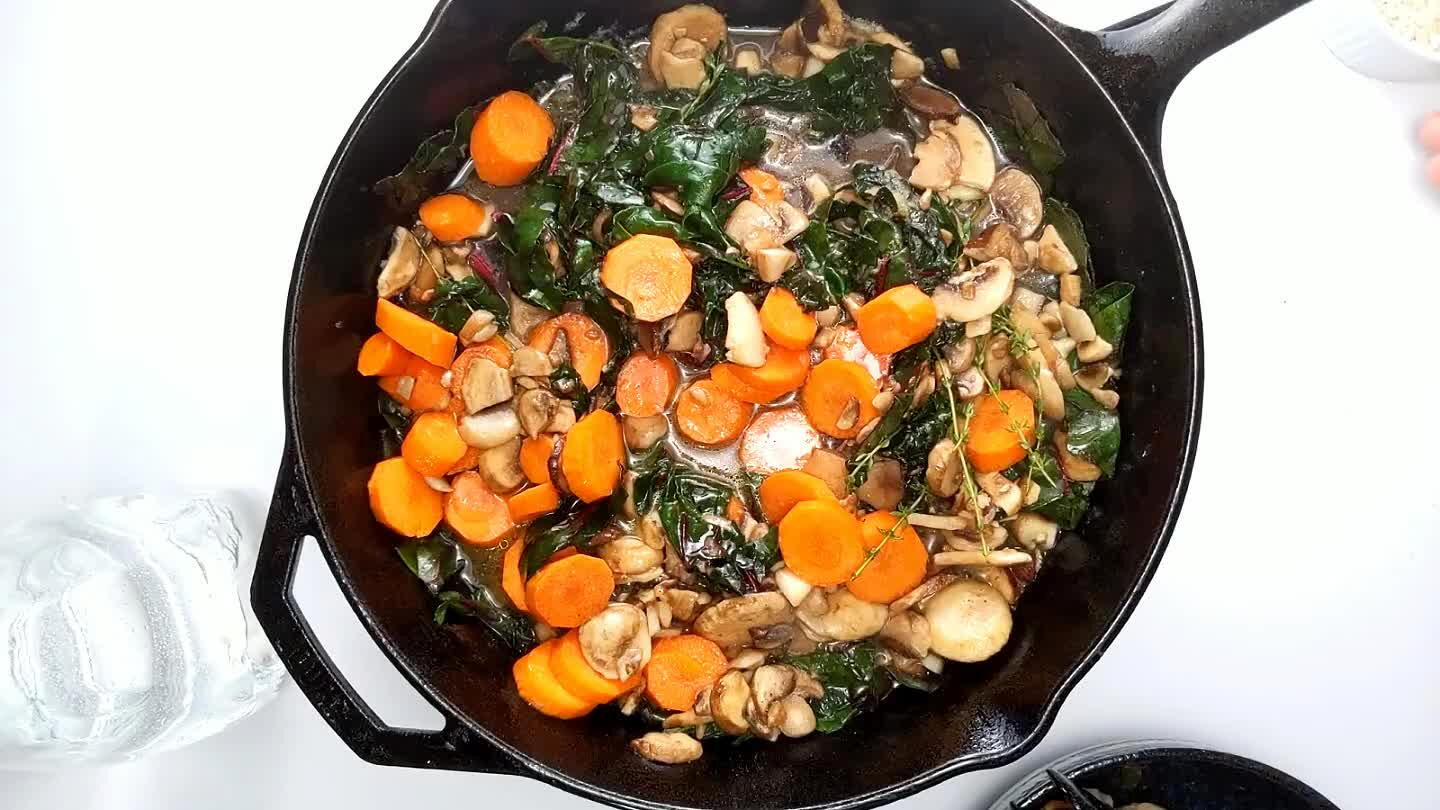 Stir in the rice and spread it out so that you have a fairly even surface to place the chicken on.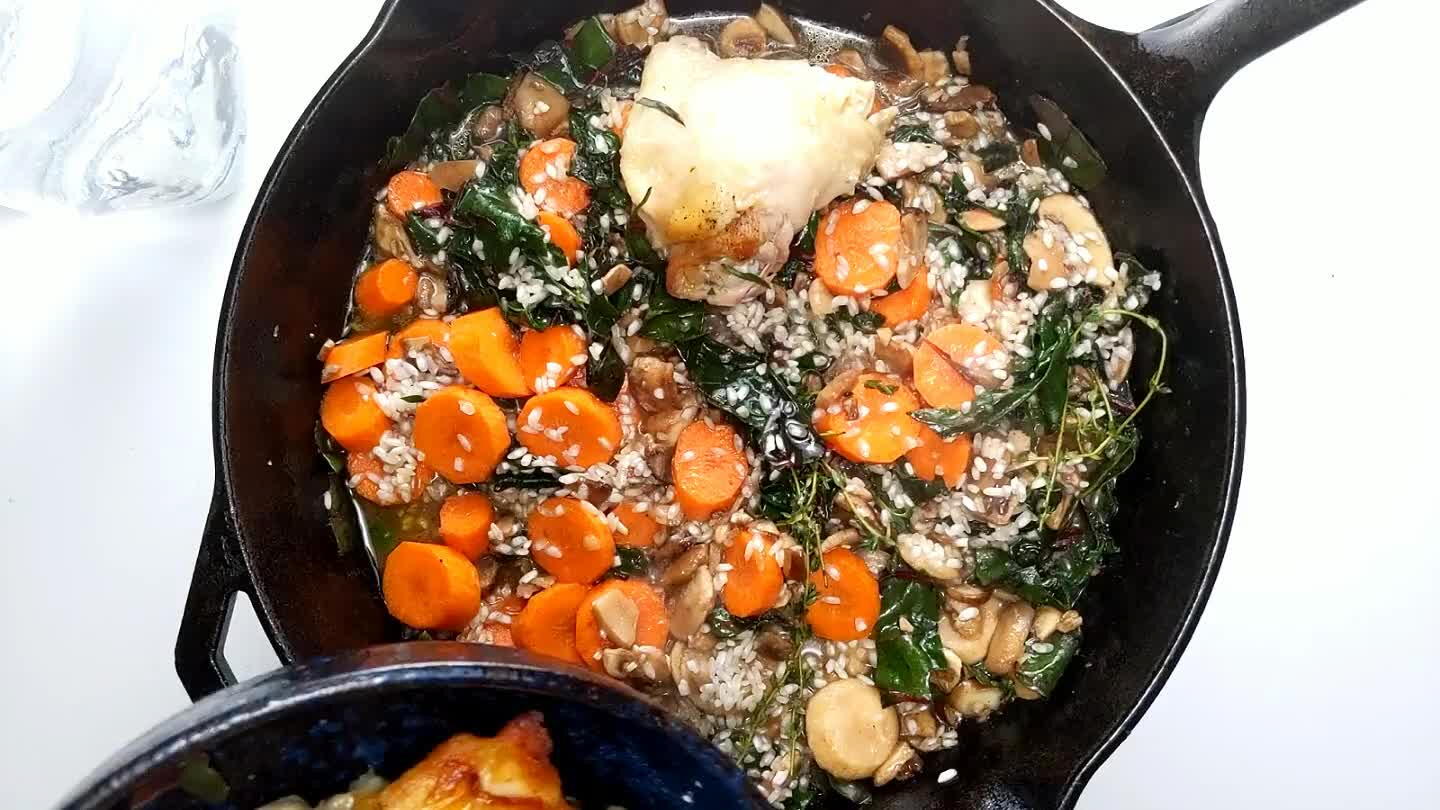 Arrange the chicken thighs on top of the rice.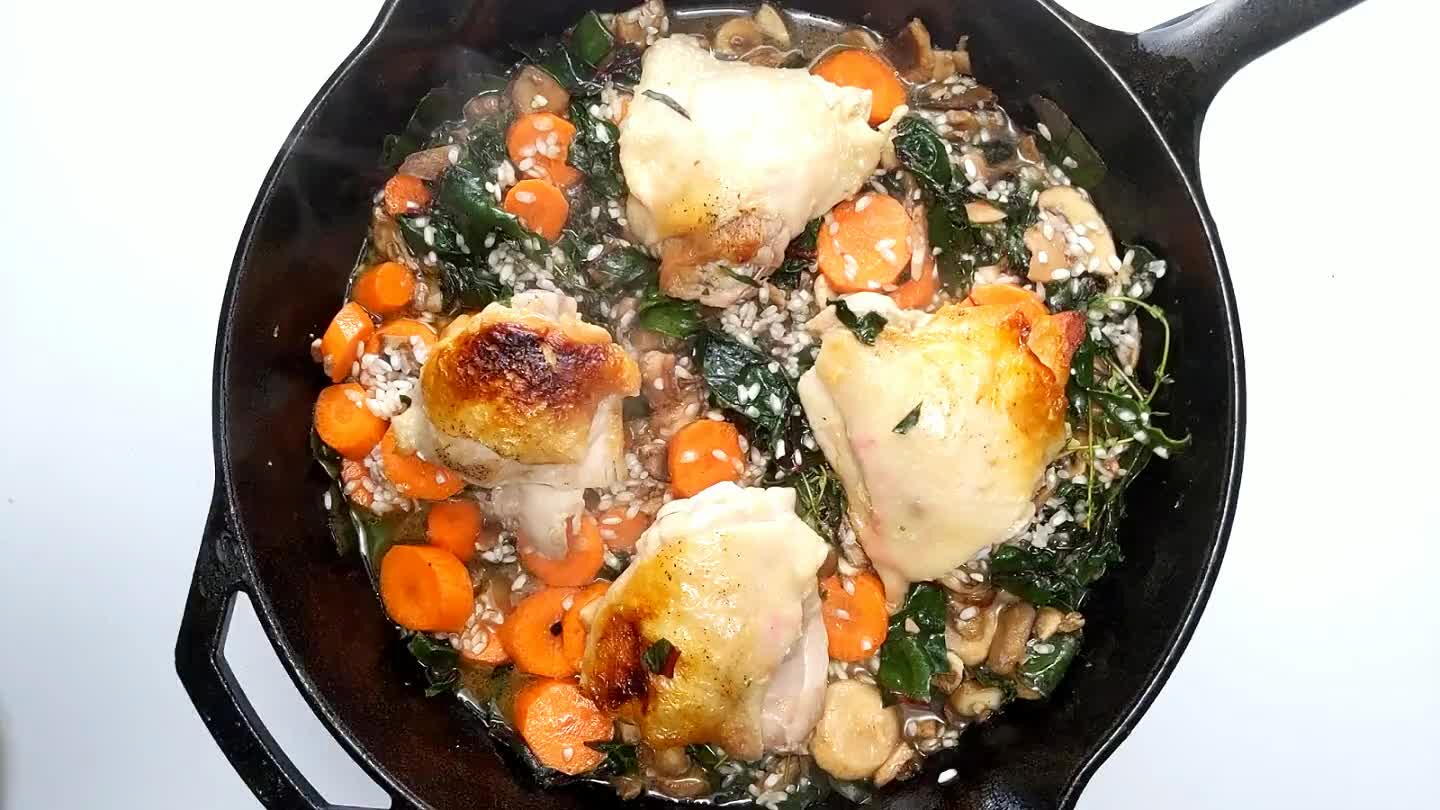 Pour in the water. Try not to disturb the rice too much. The rice should be completely submerged.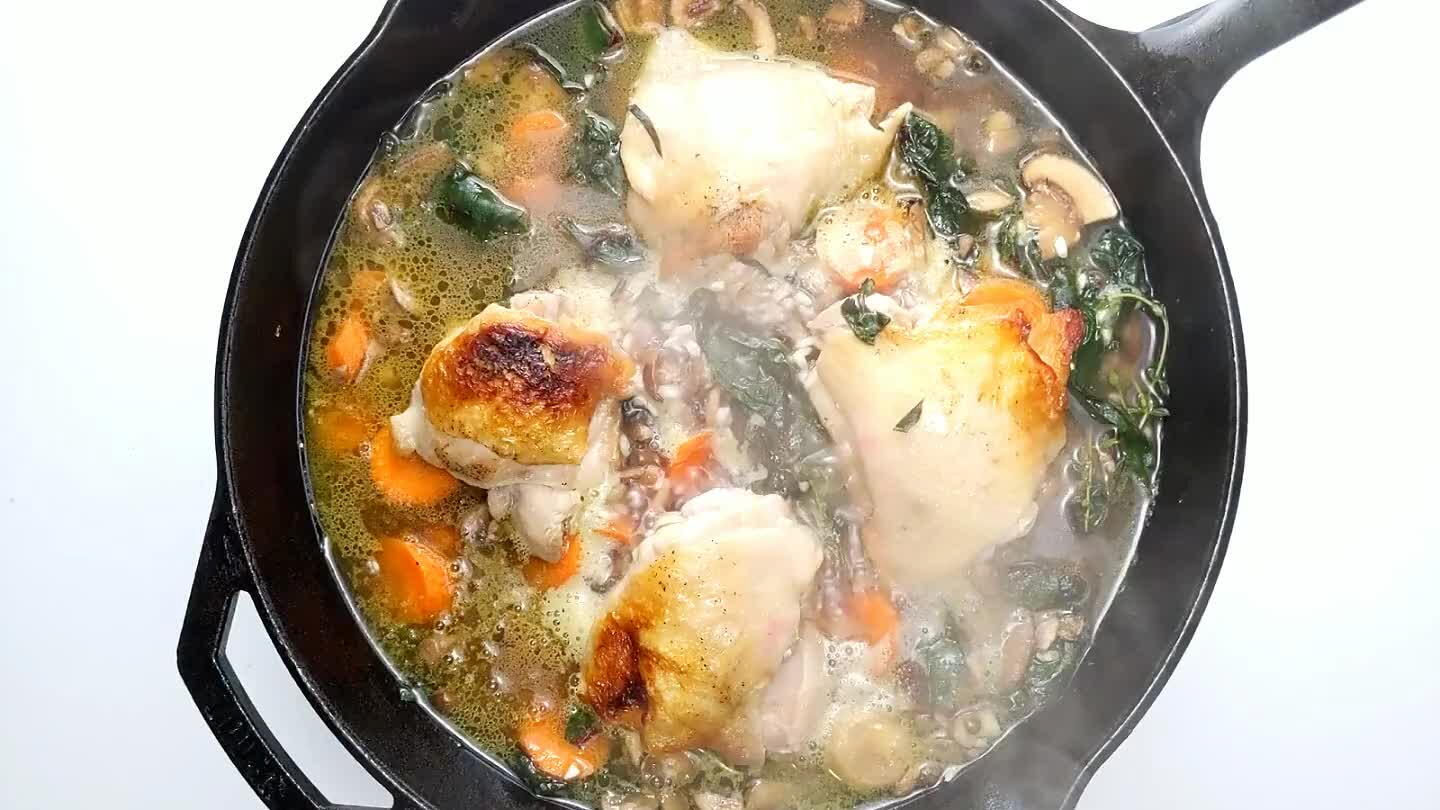 Reduce the heat to bring the water to a gentle simmer. Simmer for 20 minutes. cover the skillet with a lid or foil if possible while it cooks. This recipe will still work uncovered, but it's a little more difficult to get the rice to cook evenly. Once you're done simmering, you can increase the heat again to boil off any remaining moisture. Just be careful not to burn the rice.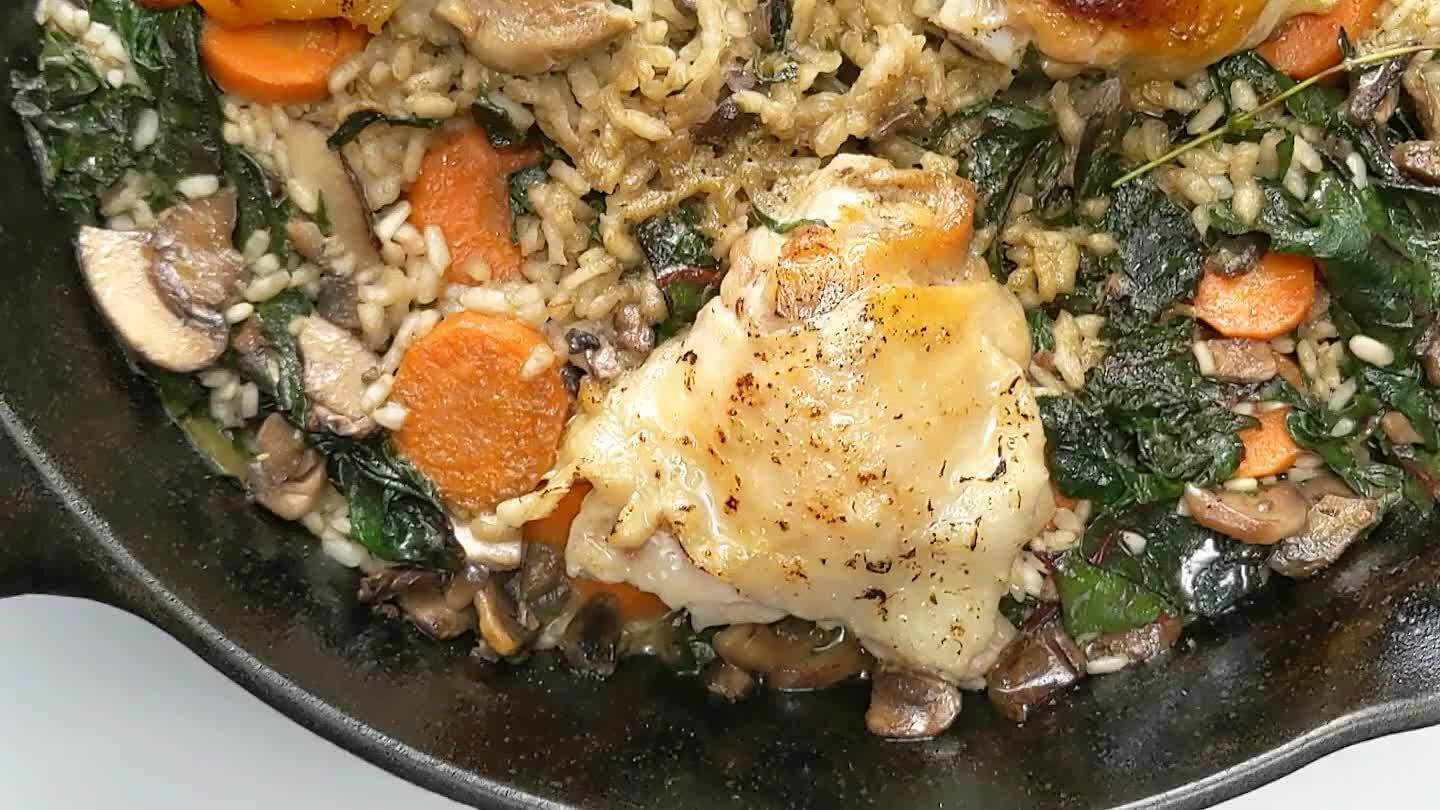 Comments