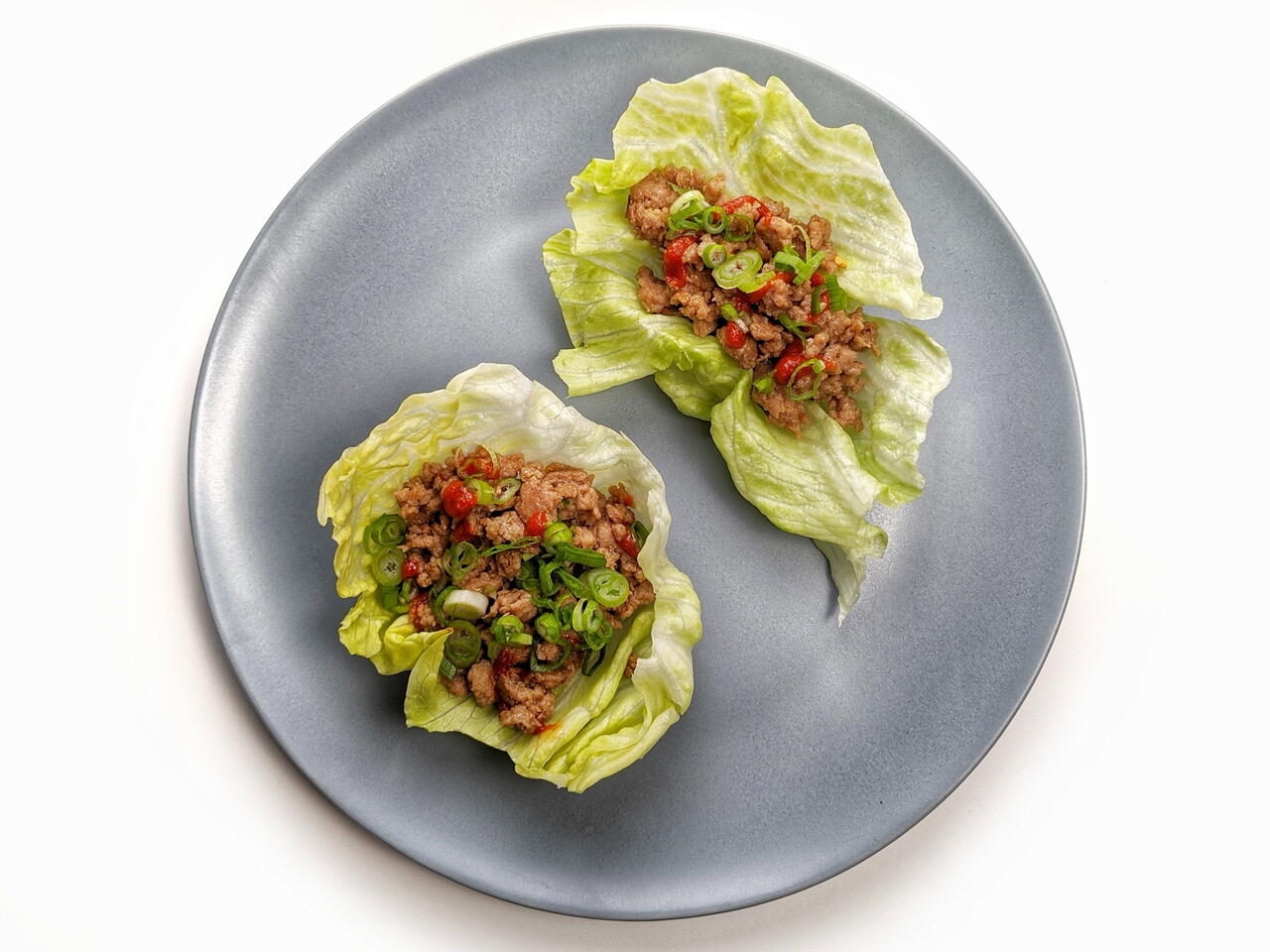 What you will need
2 cloves Garlic
Olive Oil
1/2 tsp Chili Flake
1 lb Ground Chicken
2 Tbsp Fish Sauce
1/4 cup Brown Sugar
1 bunch Scallions
1 head Butter Lettuce
Sriracha, optional
(Nutritional facts 78 calories, 3.24 g fat, 6.74 g carbohydrates, 6.39 g protein, 25 mg cholesterol, 197 mg sodium)
How to cook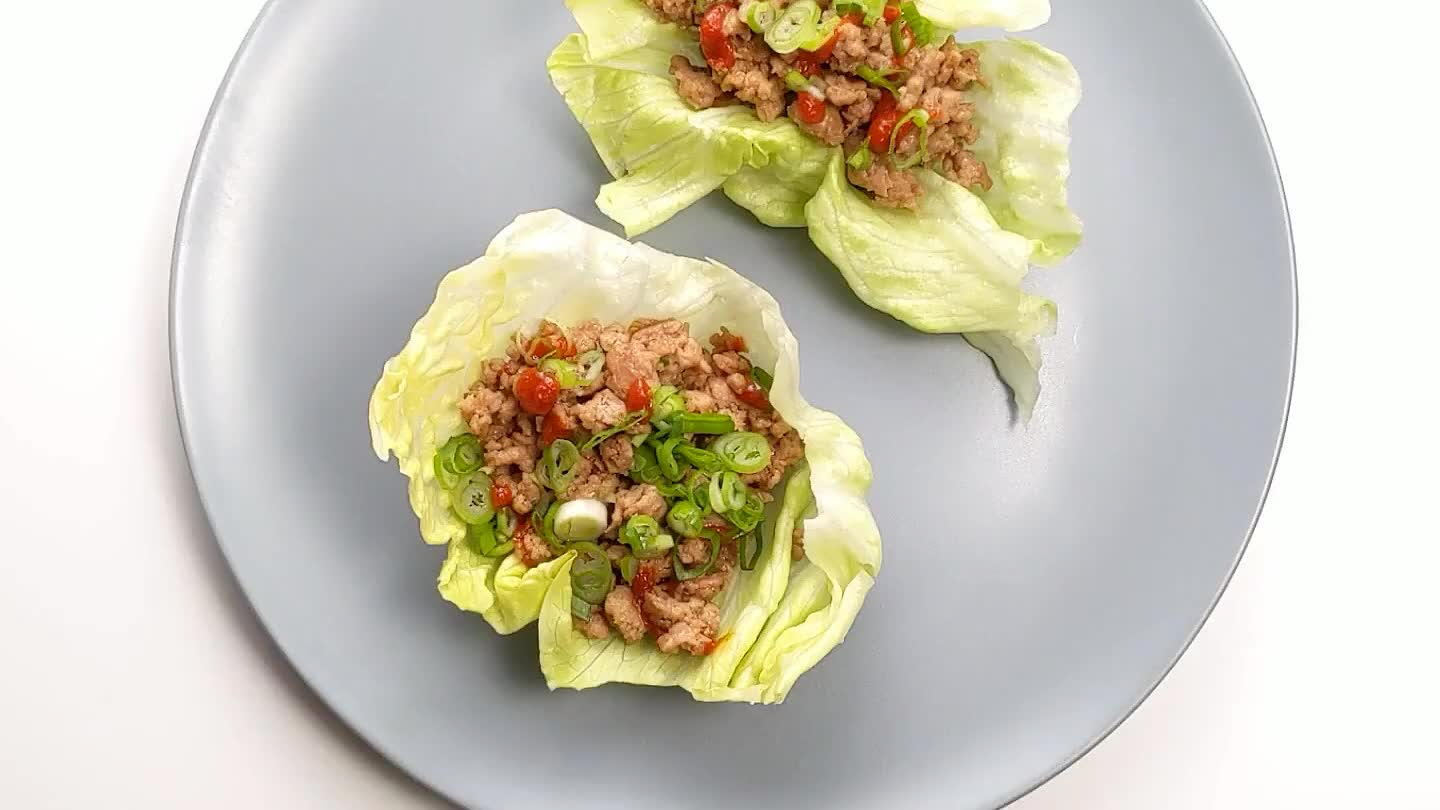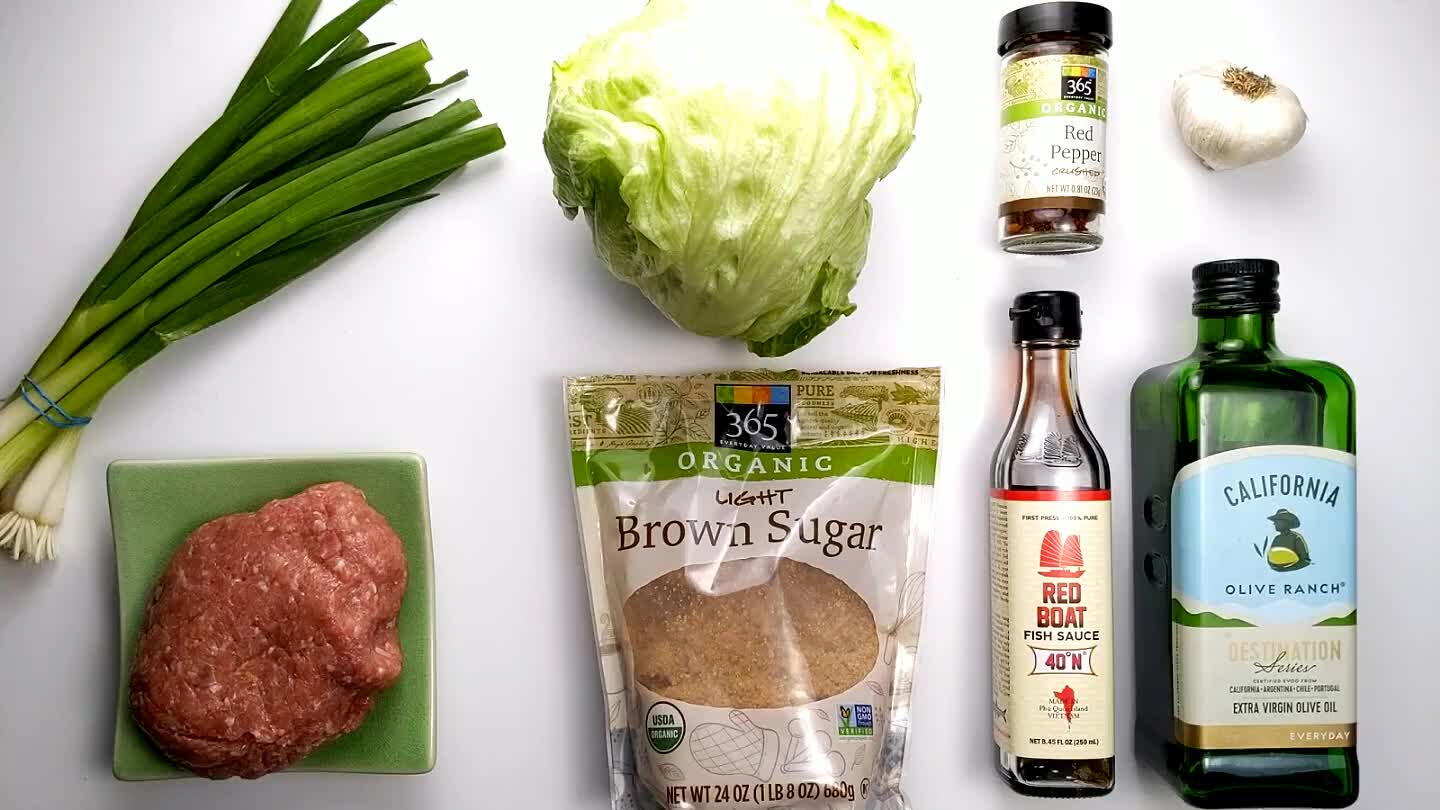 Gather ingredients.
Peel the garlic cloves and crush or grate them to a paste.
Heat some oil in a nonstick pan over high heat.
Stir the crushed garlic into the hot oil.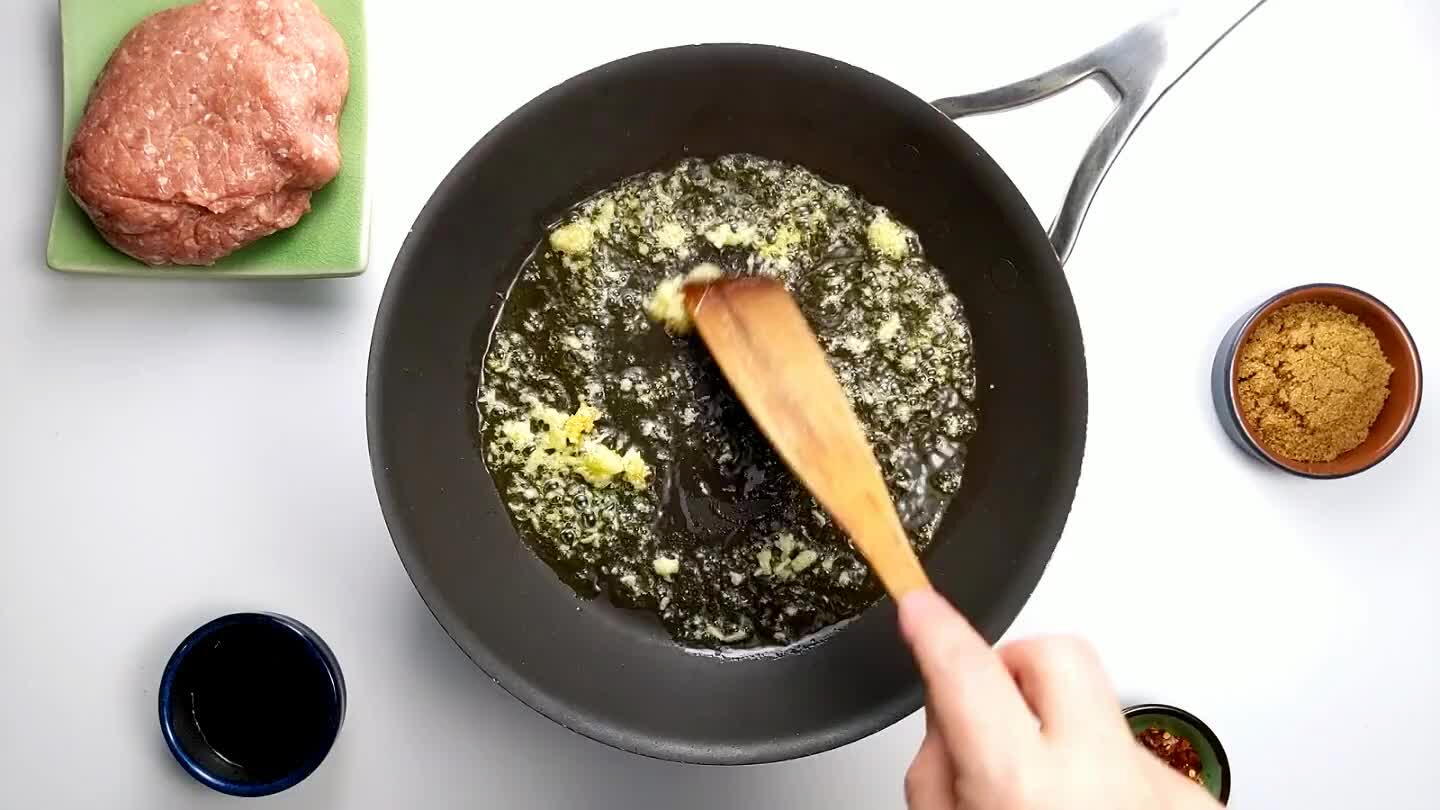 Toss in the chili flakes
Add the ground chicken. Break it apart and cook until browned through.
Pour in the fish sauce.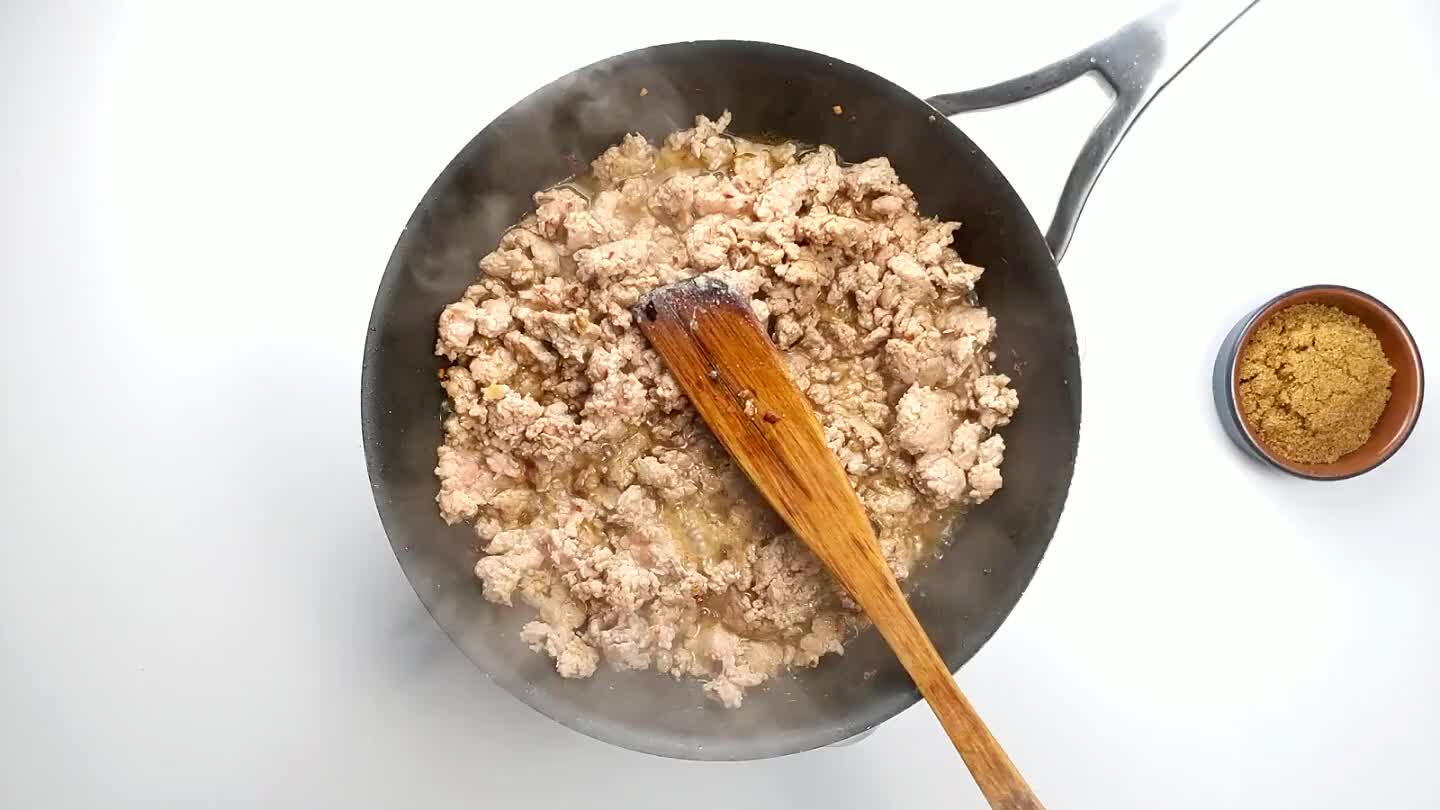 Add the brown sugar.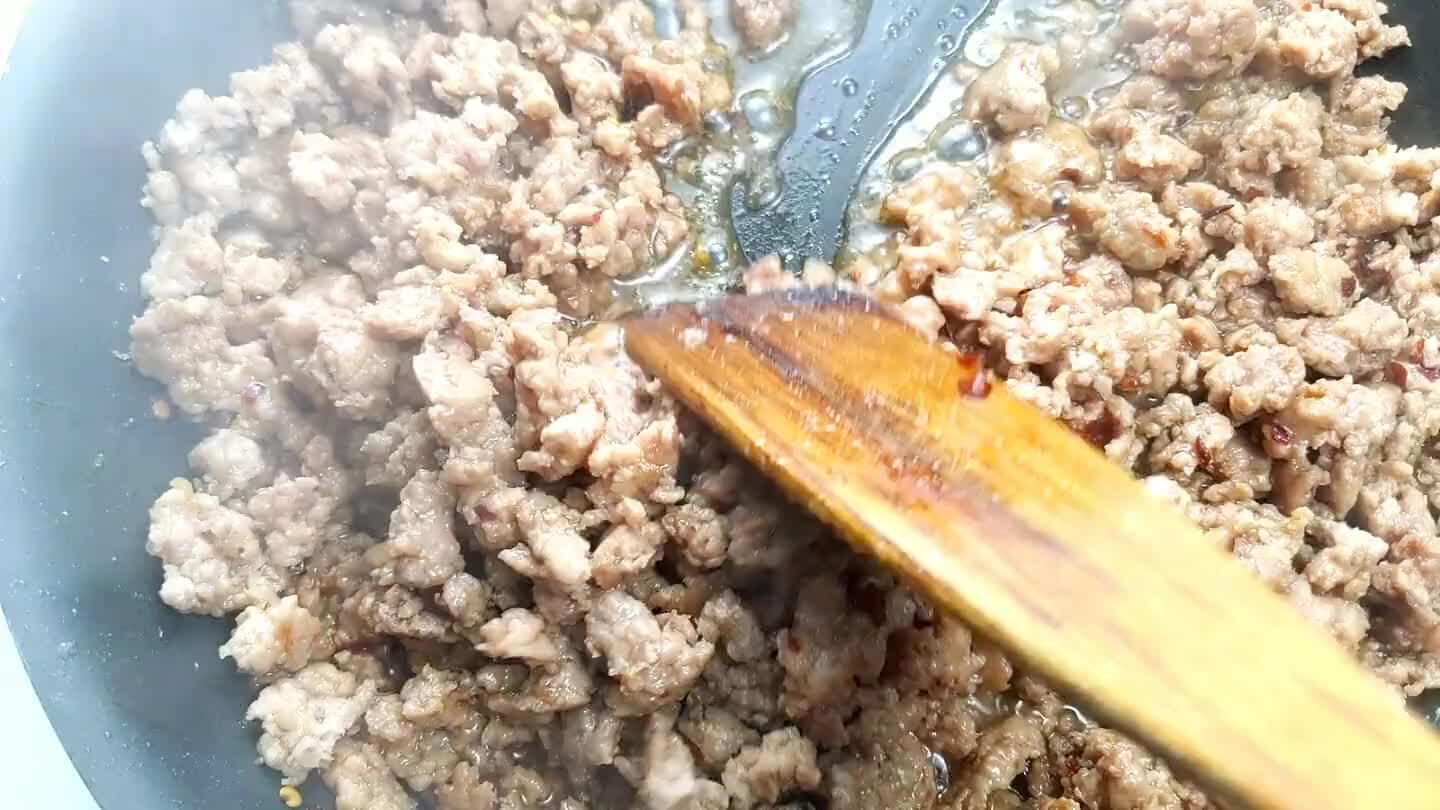 Cook until the sauce is reduced to a thick syrup. Remove from heat.
Clean and slice the scallions thin.
Clean the lettuce and pull off leaves, trying your best to avoid breaking them.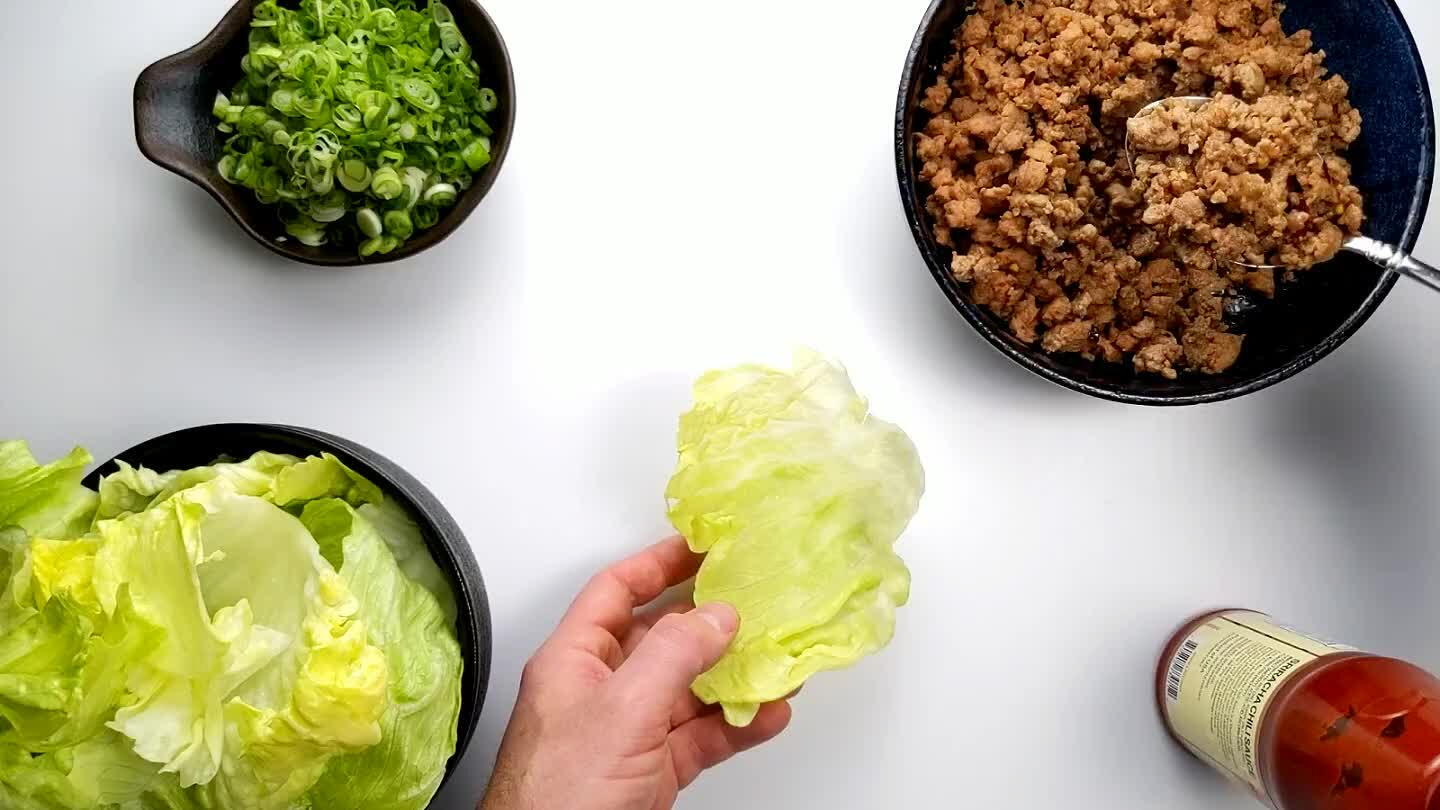 Lay out a leaf of lettuce. Add some of the ground chicken. Add a pinch of sliced scallions and a few squirts of sriracha