Creamy Tomato and Bacon Gnocchi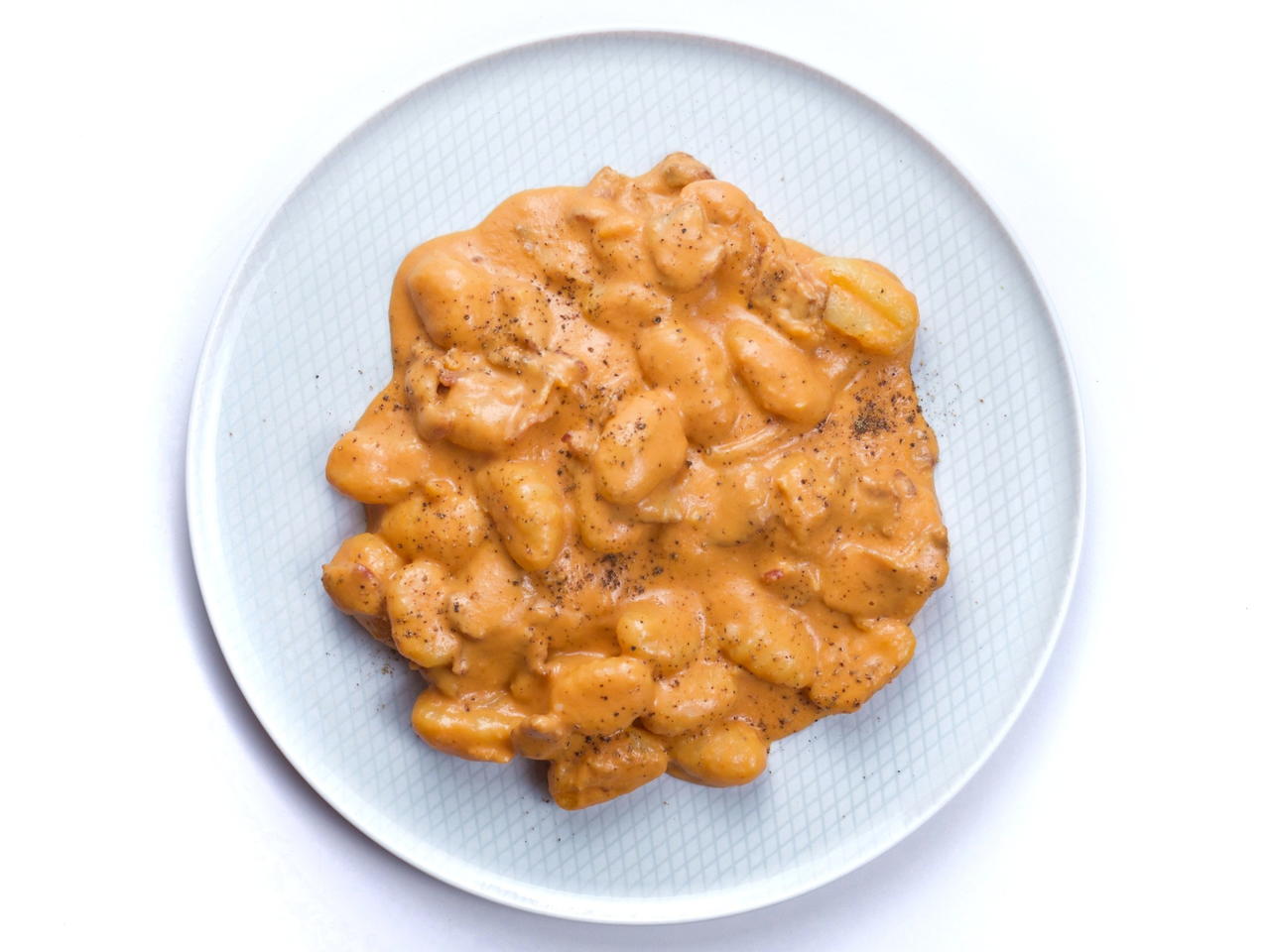 Recipe video made by Ryan
Published on 10/22/2019, viewed by 3270 , 1 Comments
8 portions
20m
What you will need
6 oz. Bacon
2 cloves Garlic
1 cup Heavy Cream
14 oz. Canned Whole Tomatoes
1 lb. Gnocchi
(Nutritional facts 307 calories, 28.54 g fat, 8.38 g carbohydrates, 9.02 g protein, 21 mg cholesterol, 2355 mg sodium)
How to cook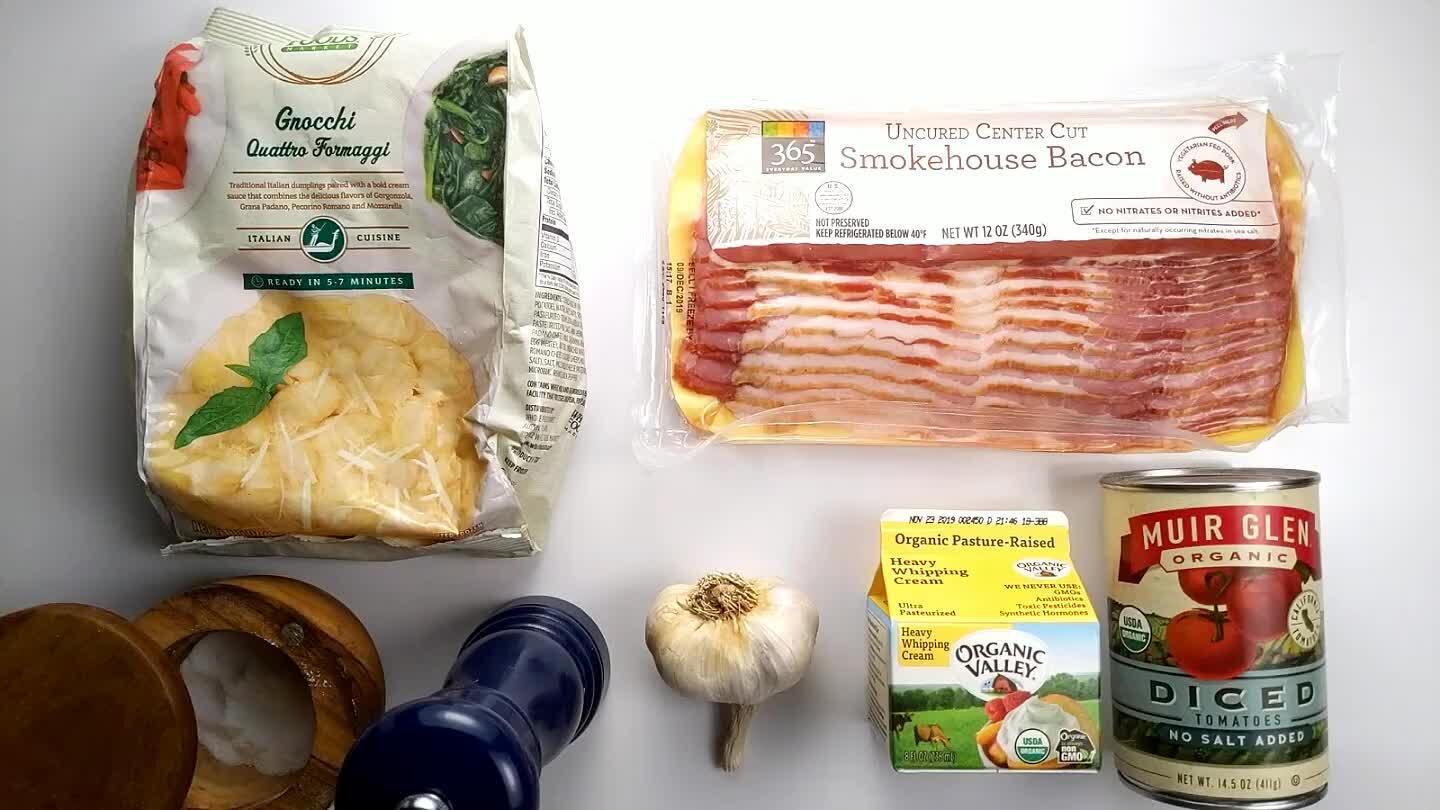 Gather ingredients.
Peel the garlic cloves and crush to a paste.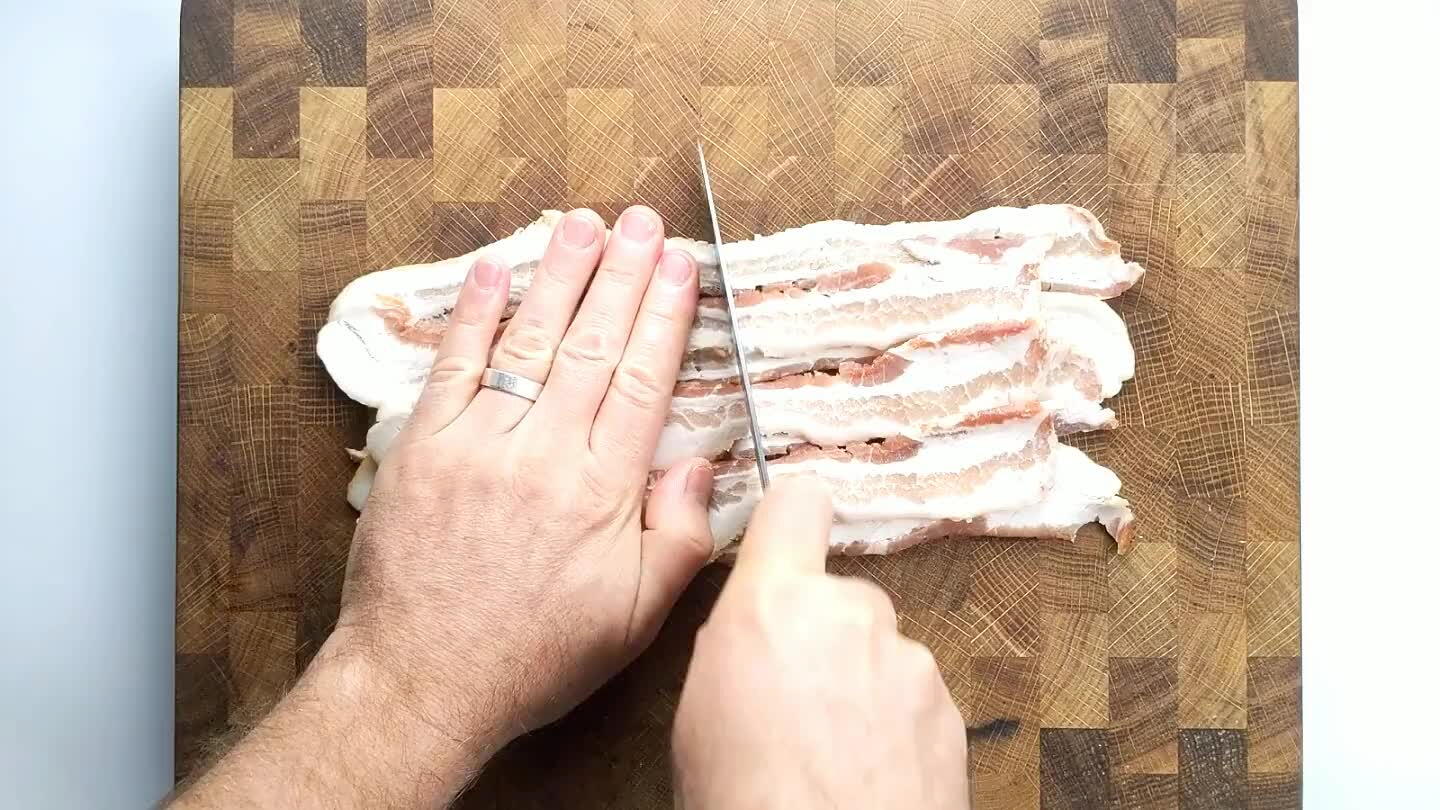 Cut the bacon into squares.
Puree the canned tomatoes.
Blend the cream into the pureed tomato. Blend for just long enough to mix thoroughly or you may break the cream.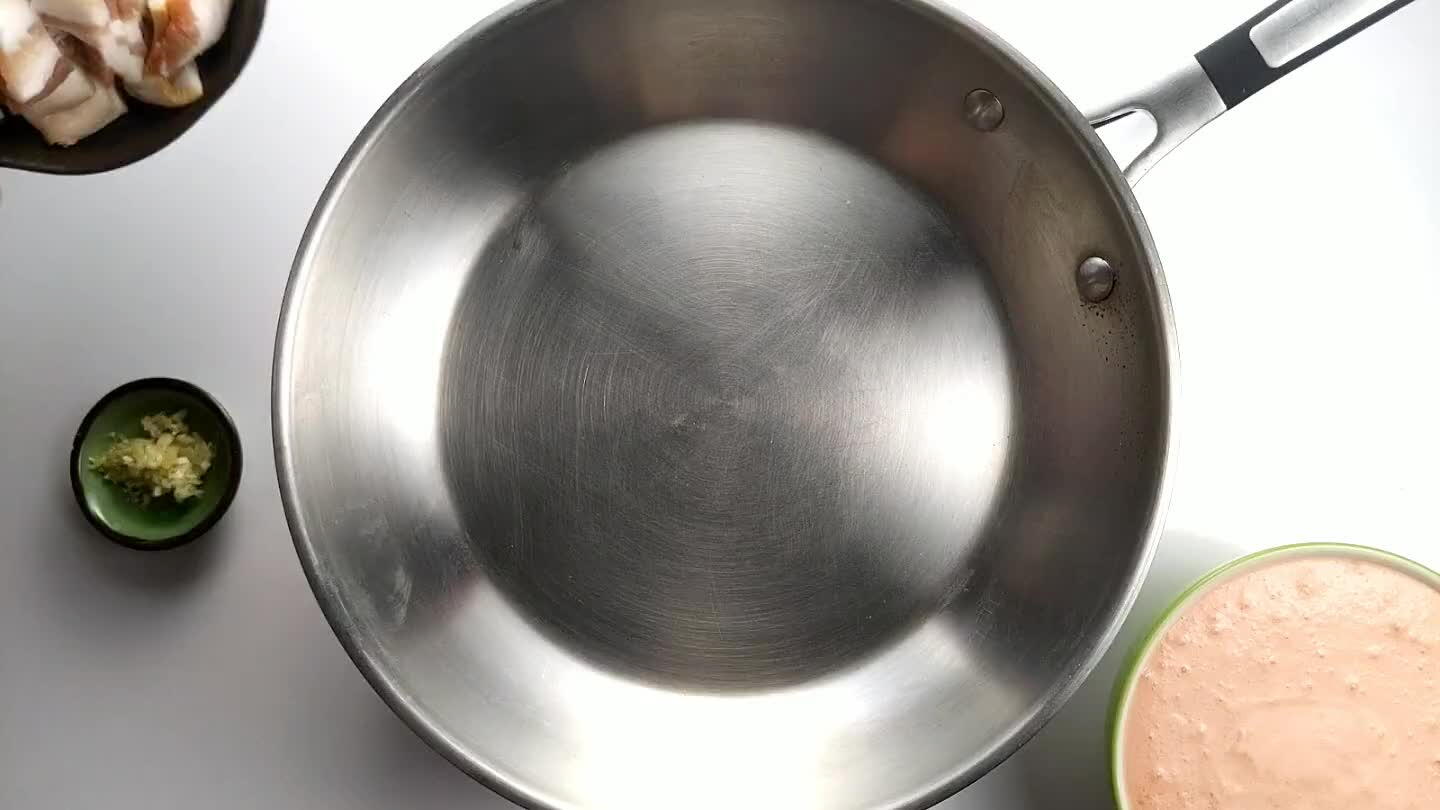 Cook the bacon over medium-low heat until crispy, stirring often and scraping the pan to avoid burning the fond. Then, pour off some of the rendered bacon fat.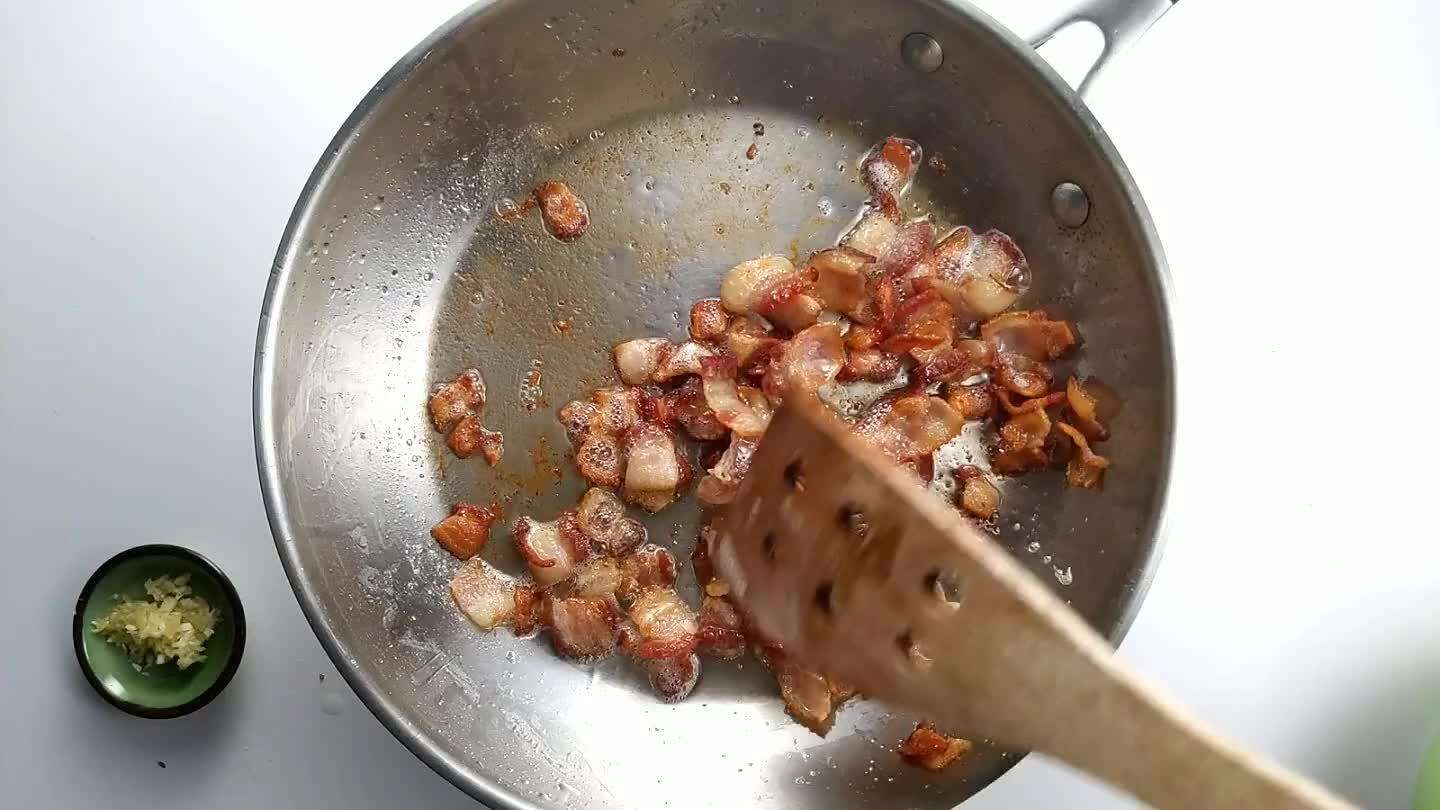 Stir the chopped garlic into some of the residual oil and toast it briefly.
Pour in the pureed tomatoes and cream.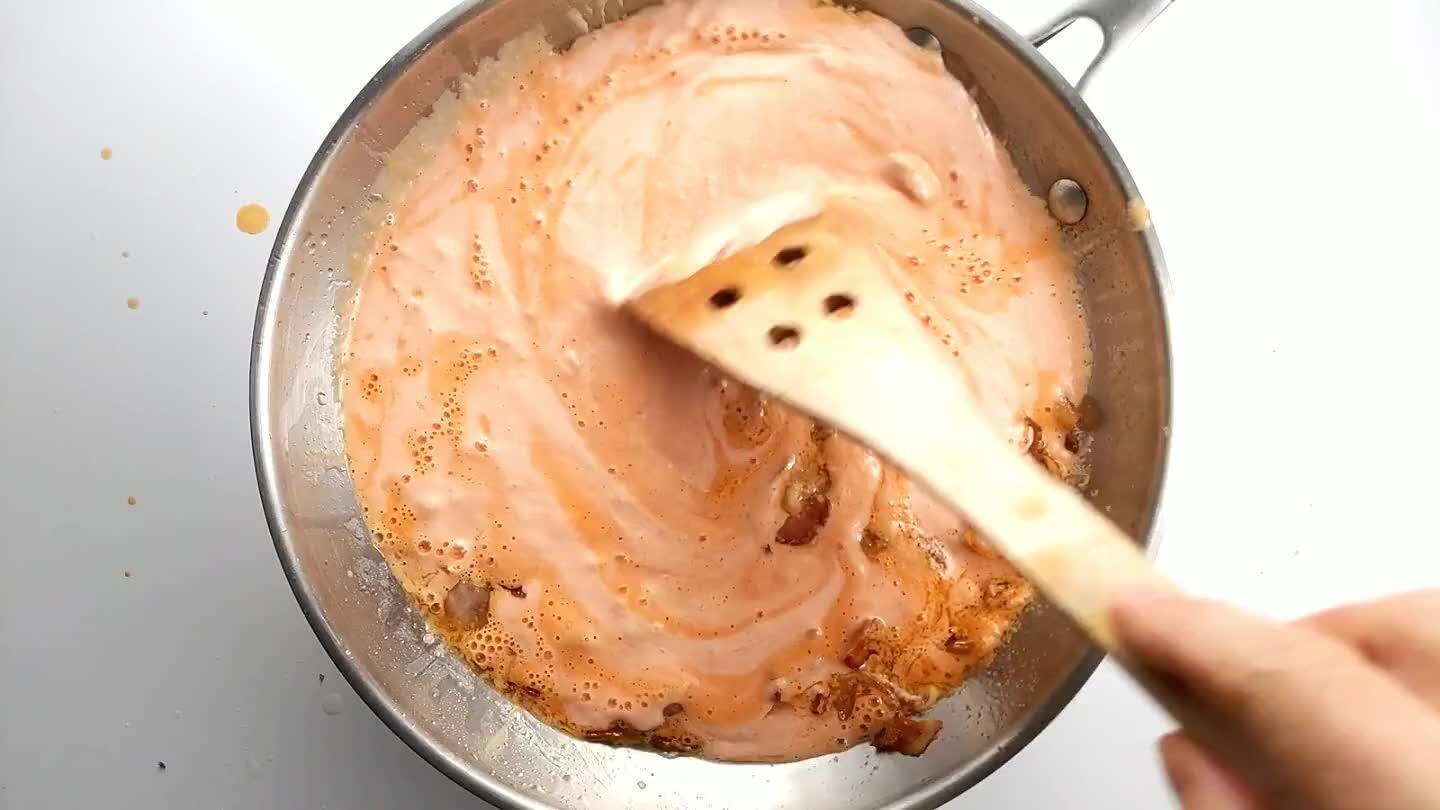 Simmer for about 10 minutes to reduce slightly and meld flavors.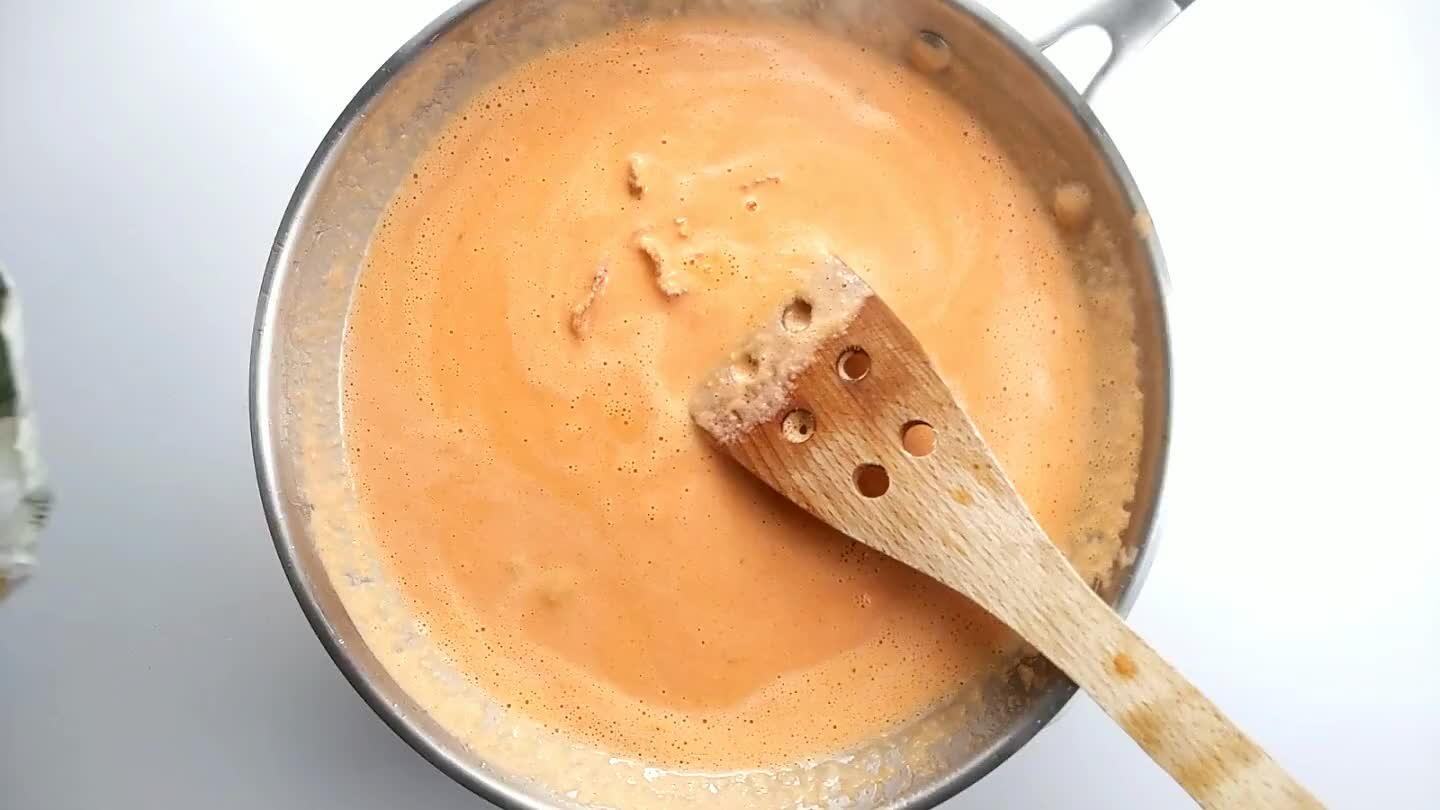 Add the gnocchi. Simmer gently until gnocchi is cooked through.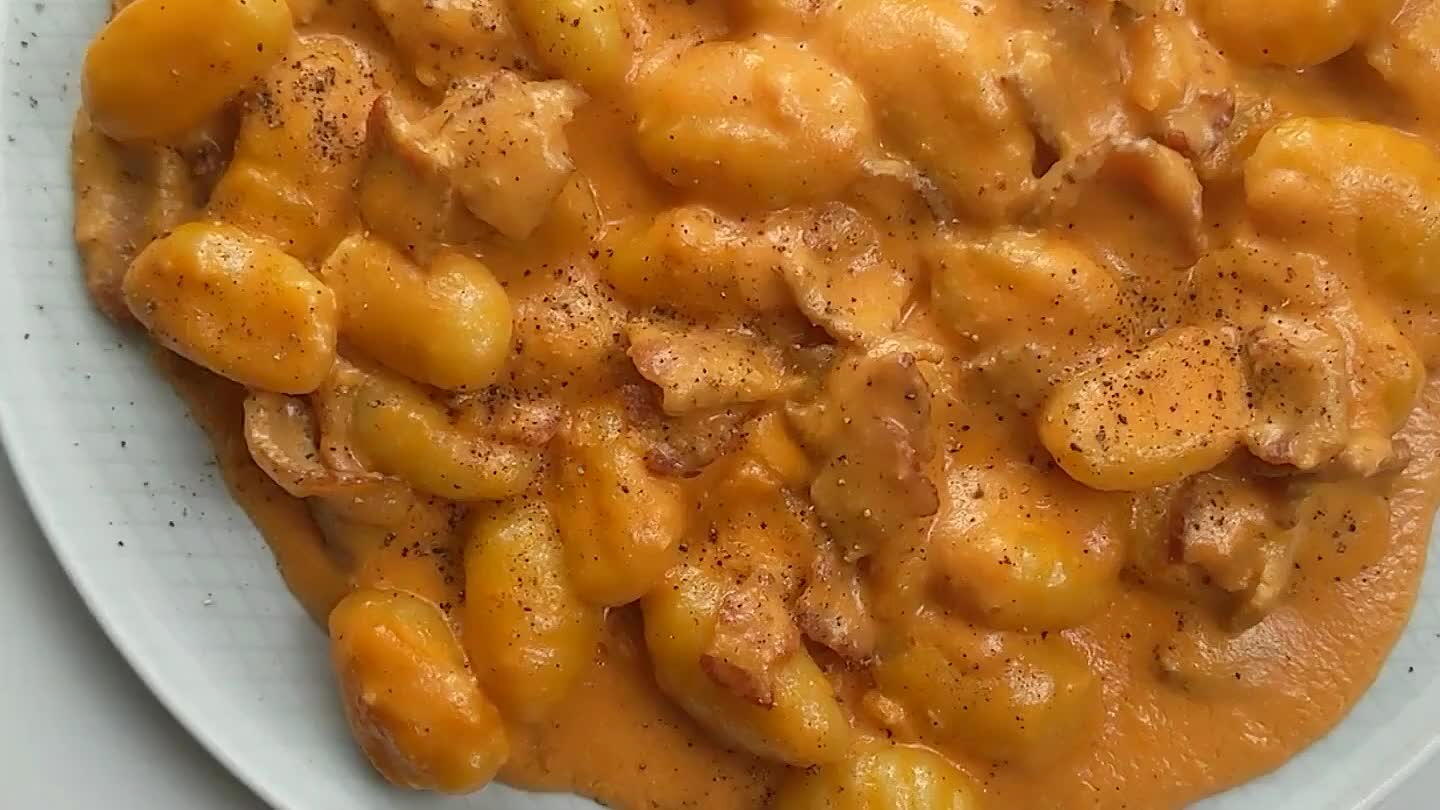 Comments