Garlic Herb Chicken Breast
easy dinner
What you will need
2 tsp parsley, chopped
1 tsp thyme, chopped
1 tsp rosemary, chopped
1 tablespoon (5 cloves) crushed garlic
1/4 cup (60 ml) chicken broth
1/4 cup (60 ml) unsalted butter, melted
1.5 lb (700g) boneless skinless chicken breasts
1 lb (.5 kg) vegetables
How to cook
Chop herbs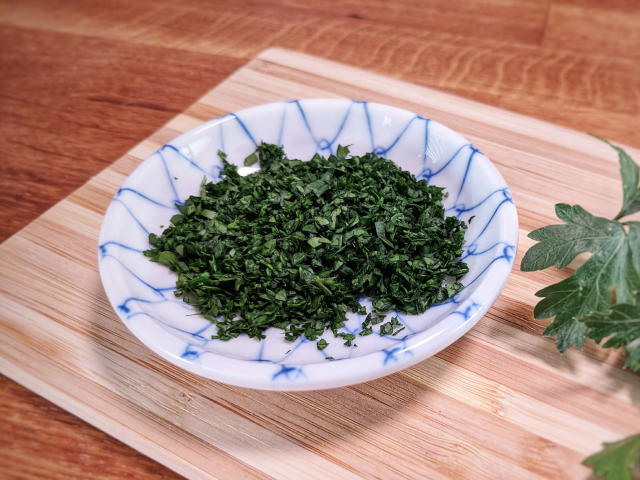 Crush garlic
Crush the garlic however you like. I like to use a microplane if I'm in a hurry, or just crush it with the side of my knife like in the recipe below.
Broth
Combine all of the ingredients in a small bowl.
Mix well
Just whisk it all up with a fork.
Coat the chicken
Pour the mixture over the chicken breast to coat both sides.
Add vegetables
Might as well roast some vegetables while we're at it. I used boiled potatoes. Broccoli or cauliflower would work well without boiling ahead. More delicate vegetable like green beans can be added in the last 10 minutes of cooking.
Bake
Bake for 15 minutes. Flip the chicken breasts over. Bake 15 minutes longer.
Slice and serve
You don't have to slice it to serve, but it looks nice.