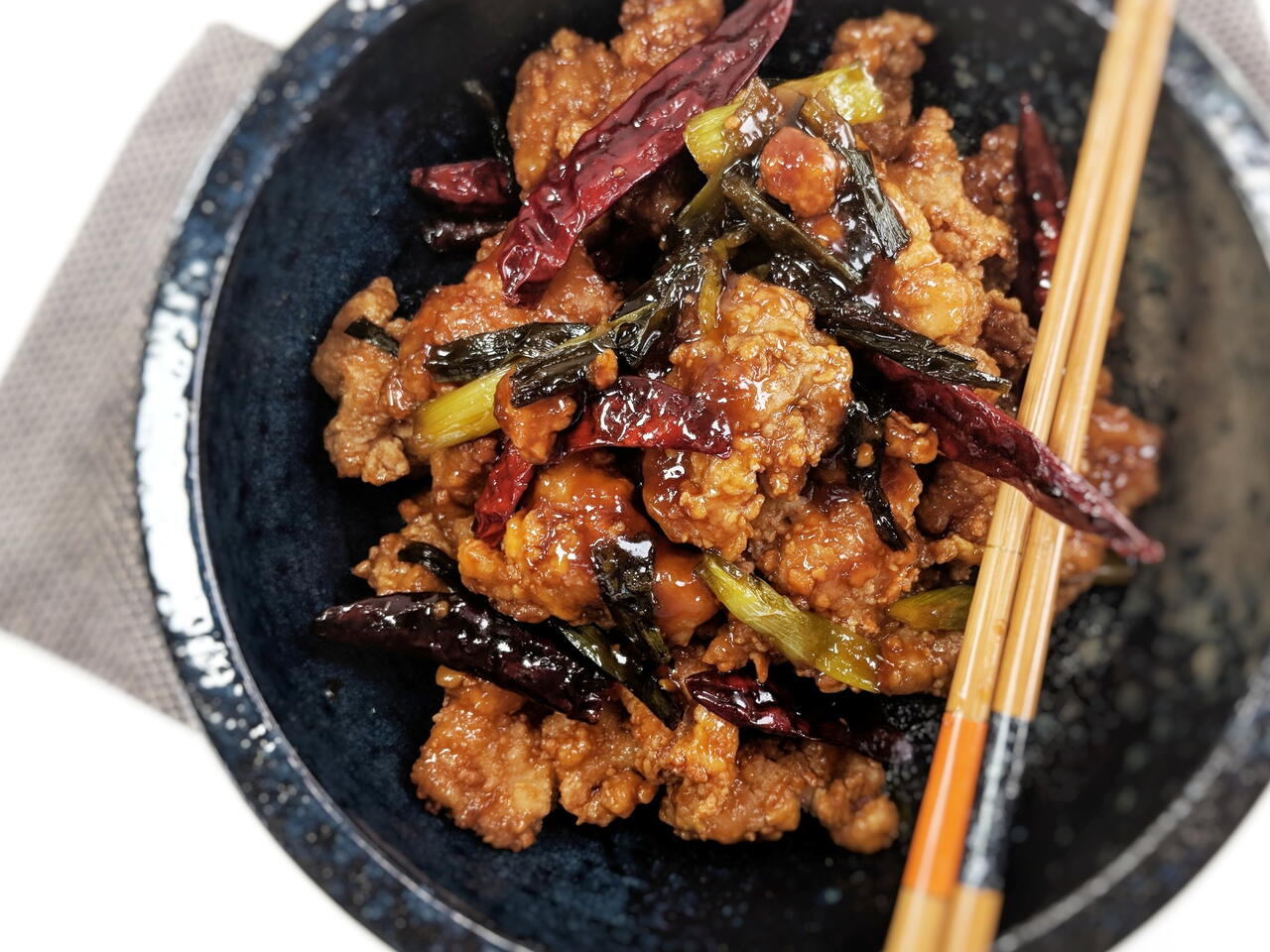 It's actually better than takeout. And easy once you understand the process. The recipe really revolves around a 50/50 cornstarch/flour dredge. Marinating the chicken in alcohol contributes a little flavor, but it also evaporates quickly during frying to yield a crispy shell. Once you nail the chicken, the sauce is primarily just shaoxing and sugar flavored mostly with ginger and chilies and thickened with cornstarch.
What you will need
1 lb (500 g) boneless skinless chicken thighs, diced
MARINADE
1 egg white
2 Tbsp (30 ml) vodka
2 Tbsp (30 ml) shaoxing wine
2 Tbsp (30 ml) soy sauce
3 Tbsp (45 ml) cornstarch
1/4 tsp (2 ml) baking soda
a pinch of salt
DREDGE
1/2 cup (120 ml) corn starch
1/2 cup (120 ml) flour
1/2 tsp (5 ml) baking powder
1/2 tsp (5 ml) salt
SAUCE
1 Tbsp (15 ml) sesame oil
1 tsp (5 ml) garlic, crushed
1 tsp (5 ml) ginger, grated
3 scallions, sliced to 1" lengths
8 dried red chilies
½ cup (120 ml) shaoxing wine
½ cup (120 ml) rice wine vinegar
2 Tbsp (30 ml) chicken broth
2 Tbsp (30 ml) sugar
TO FINISH
corn starch for a slurry
oil for frying
How to cook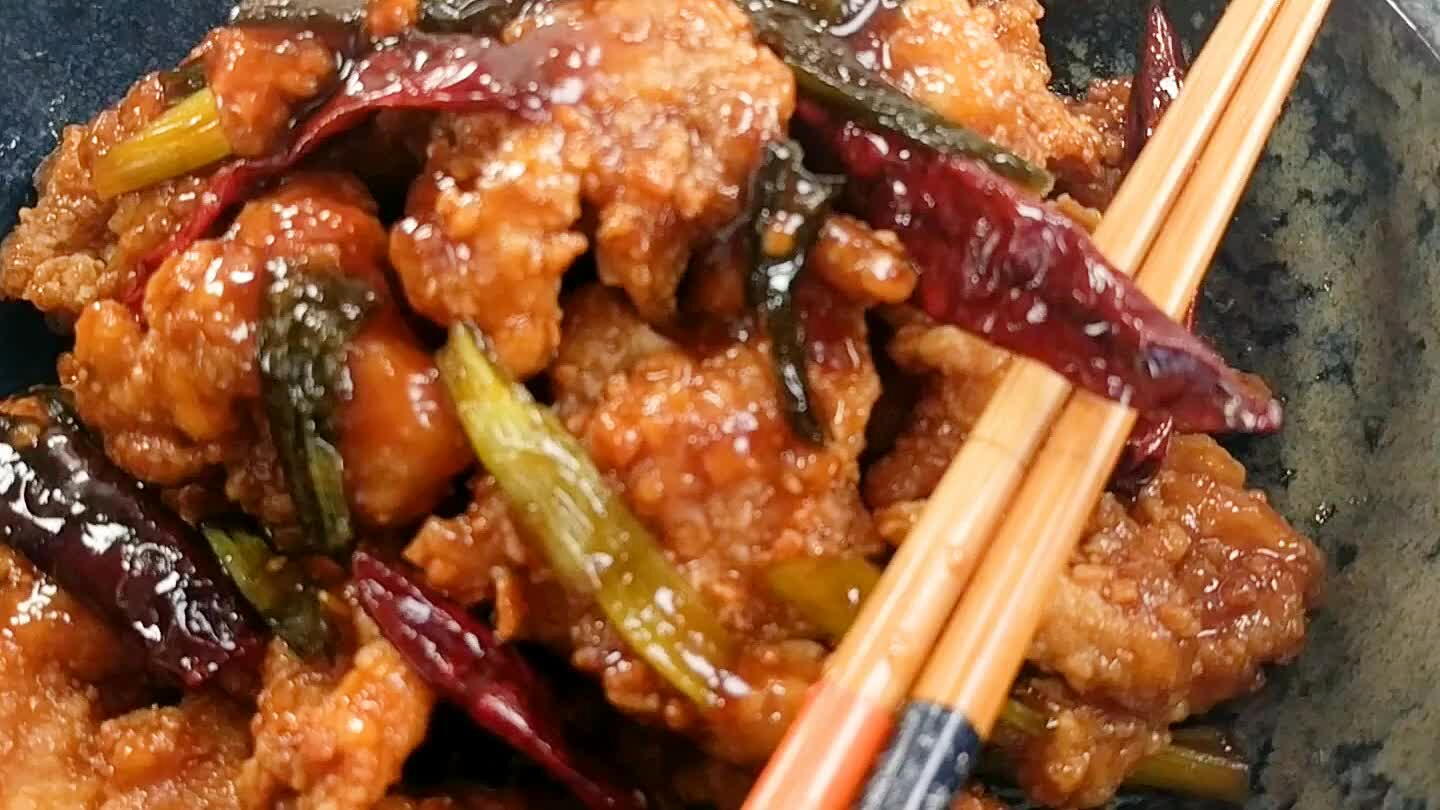 MARINADE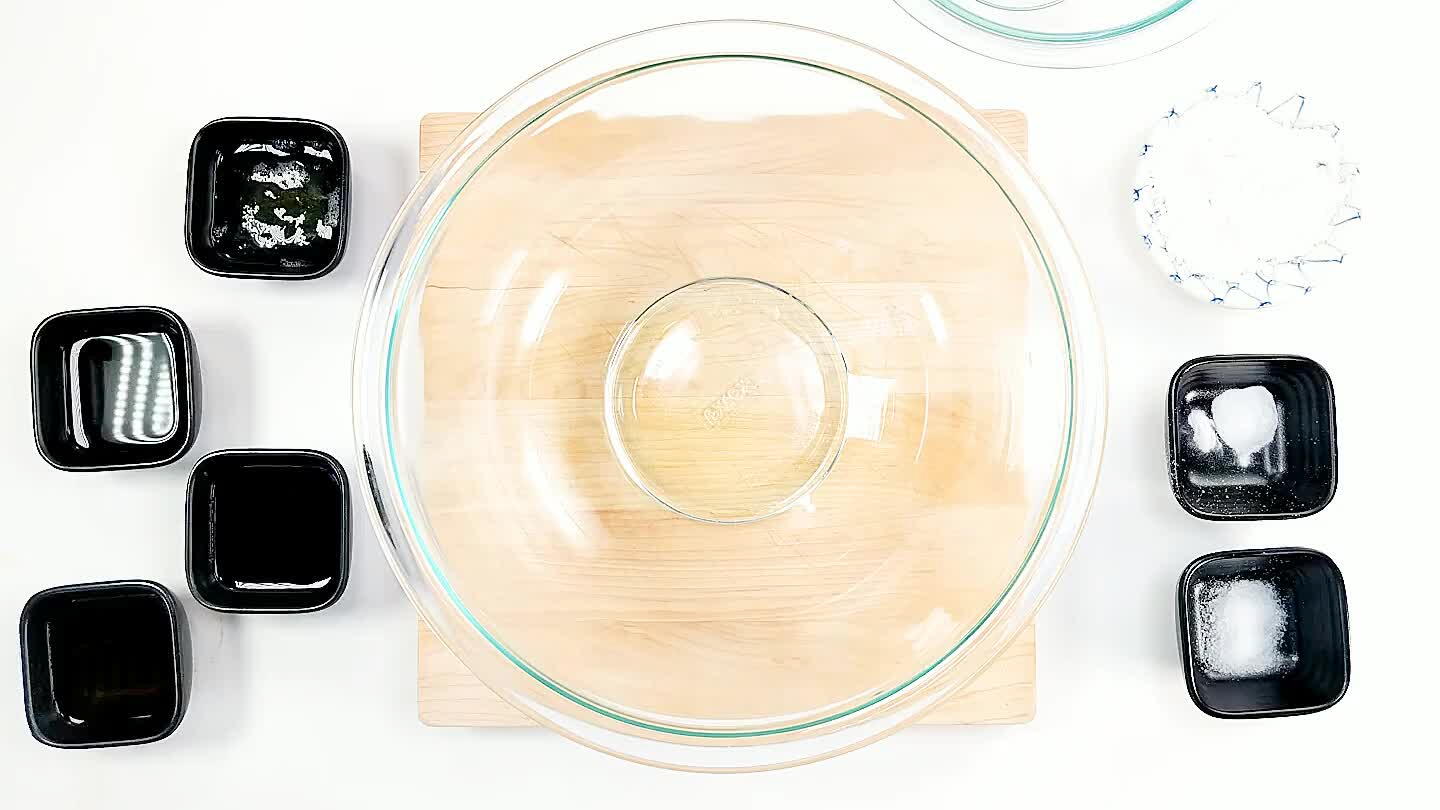 Beat the egg whites just until frothy.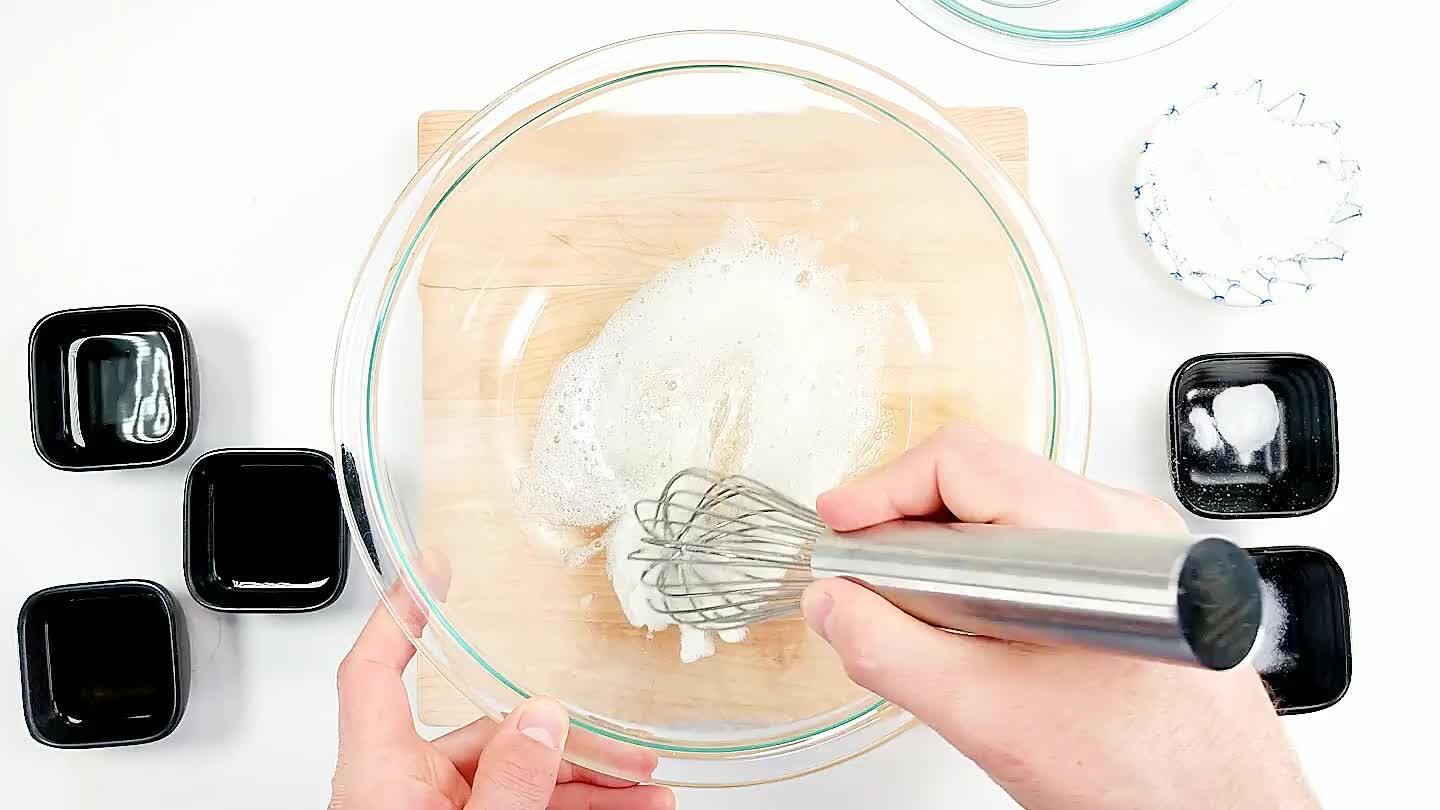 Whisk in the vodka, shaoxing and soy sauce.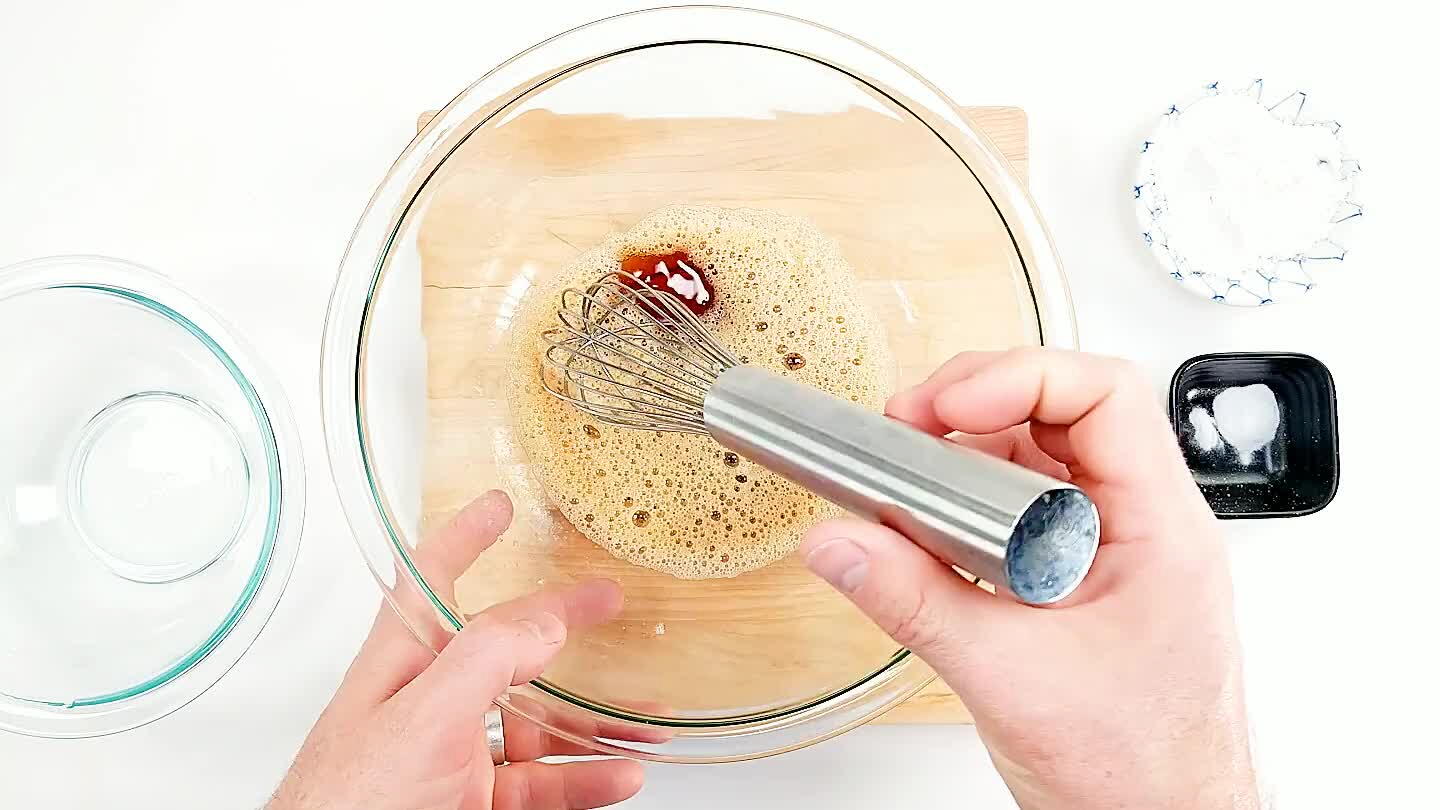 Pour off about 1/2 of the marinade to be reserved for the dredge.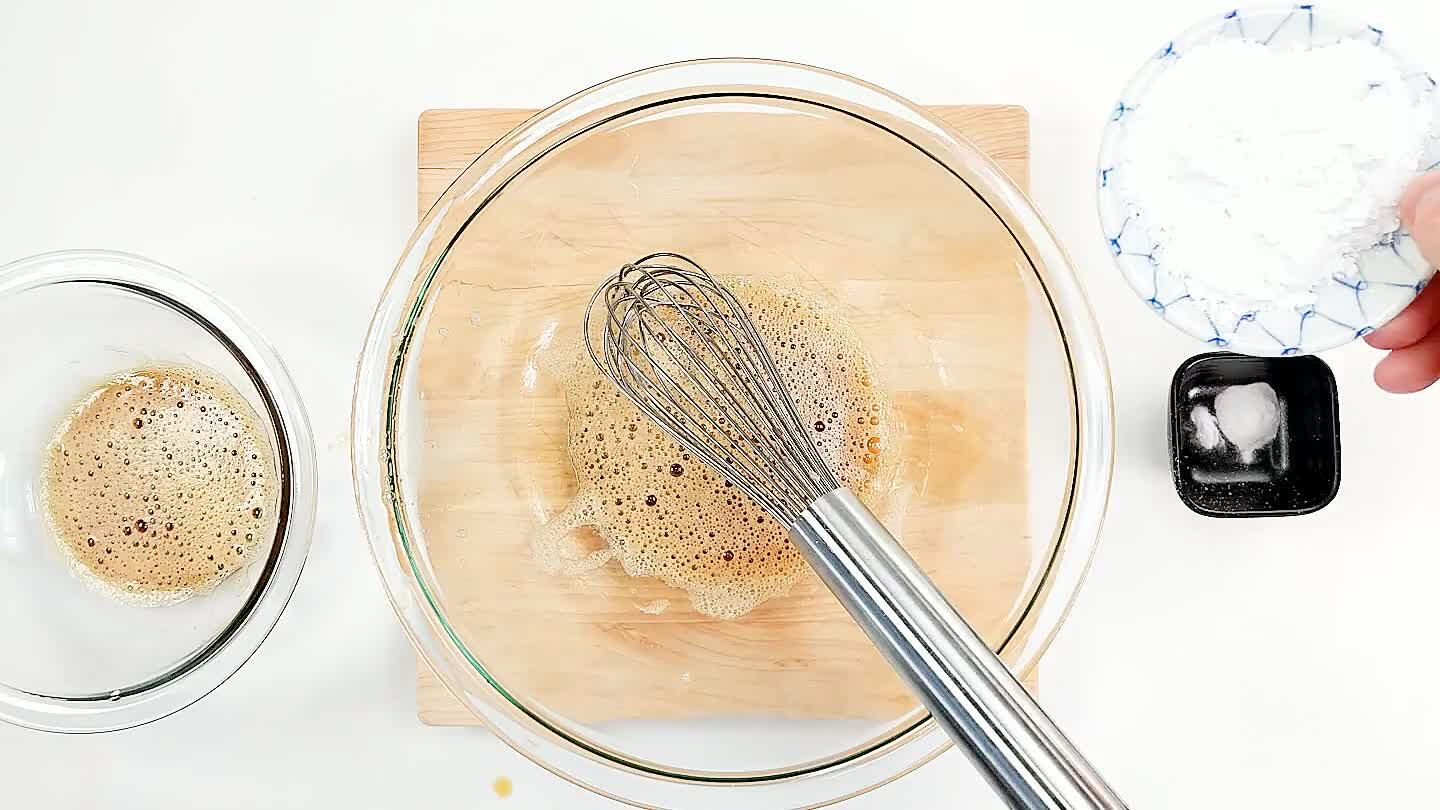 Whisk in the remaining marinade ingredients, the corn starch, baking soda and salt.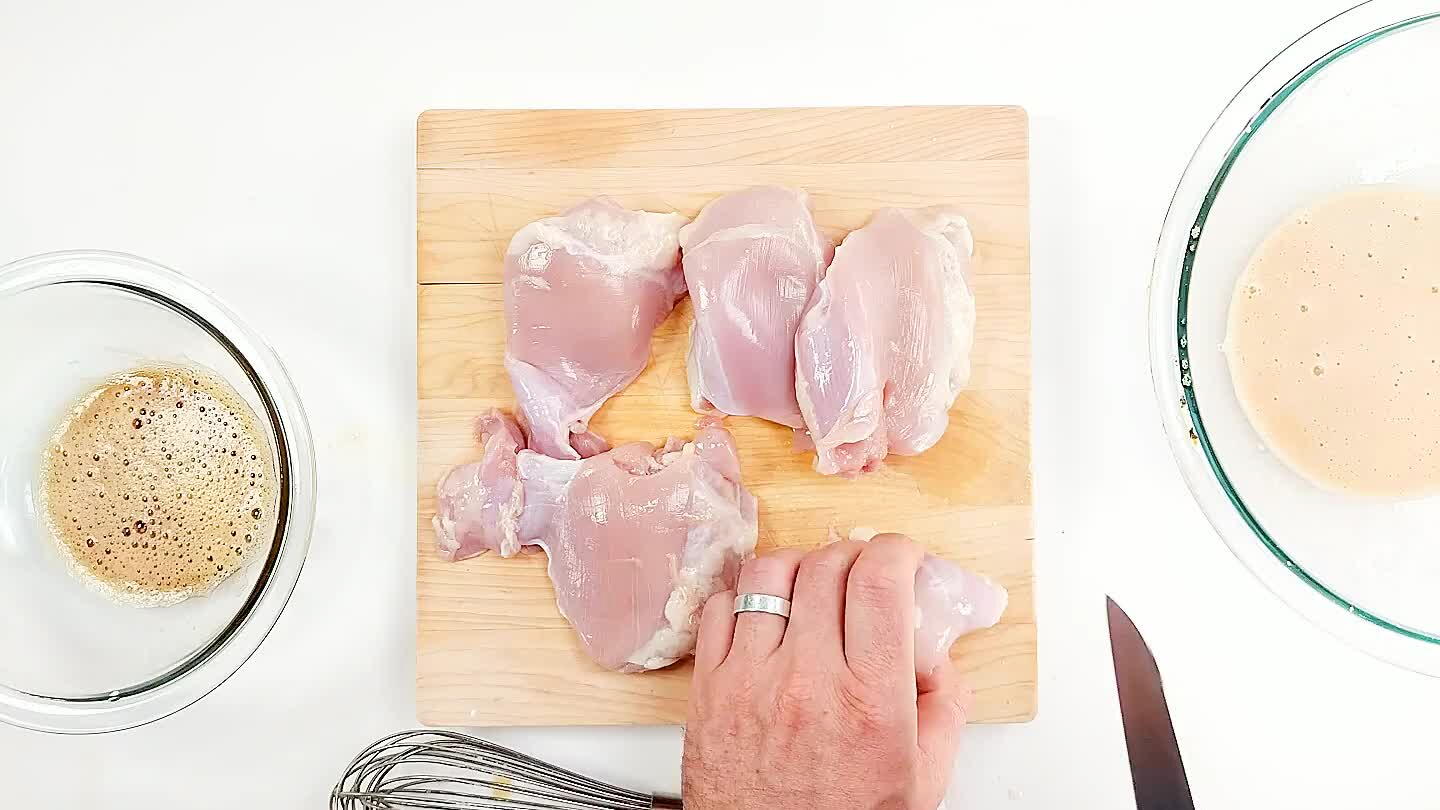 Cut the chicken thighs into chunks and add them to the batch of marinade with the corn starch added.
DREDGE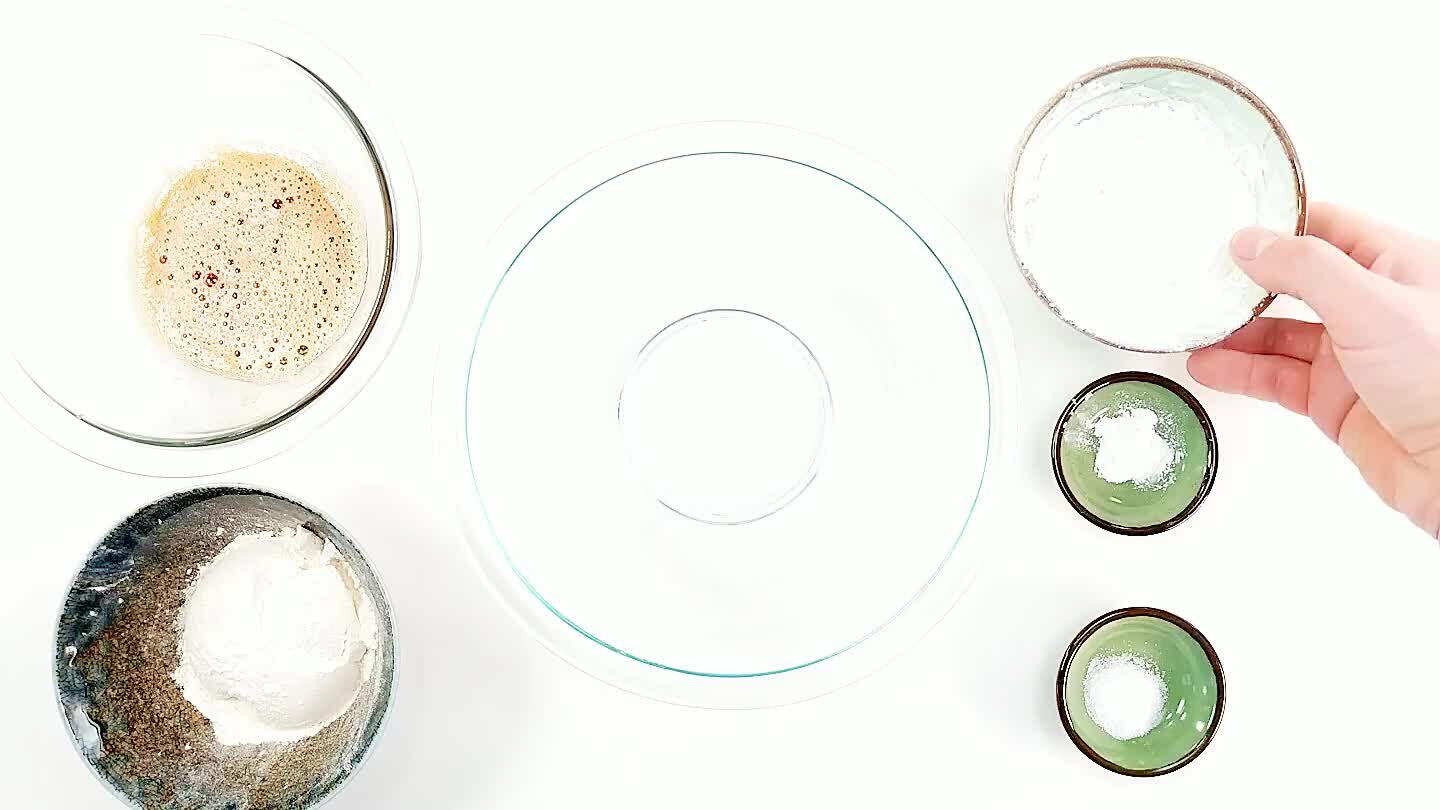 Mix together the corn starch, flour, baking powder and salt from the dredge ingredients.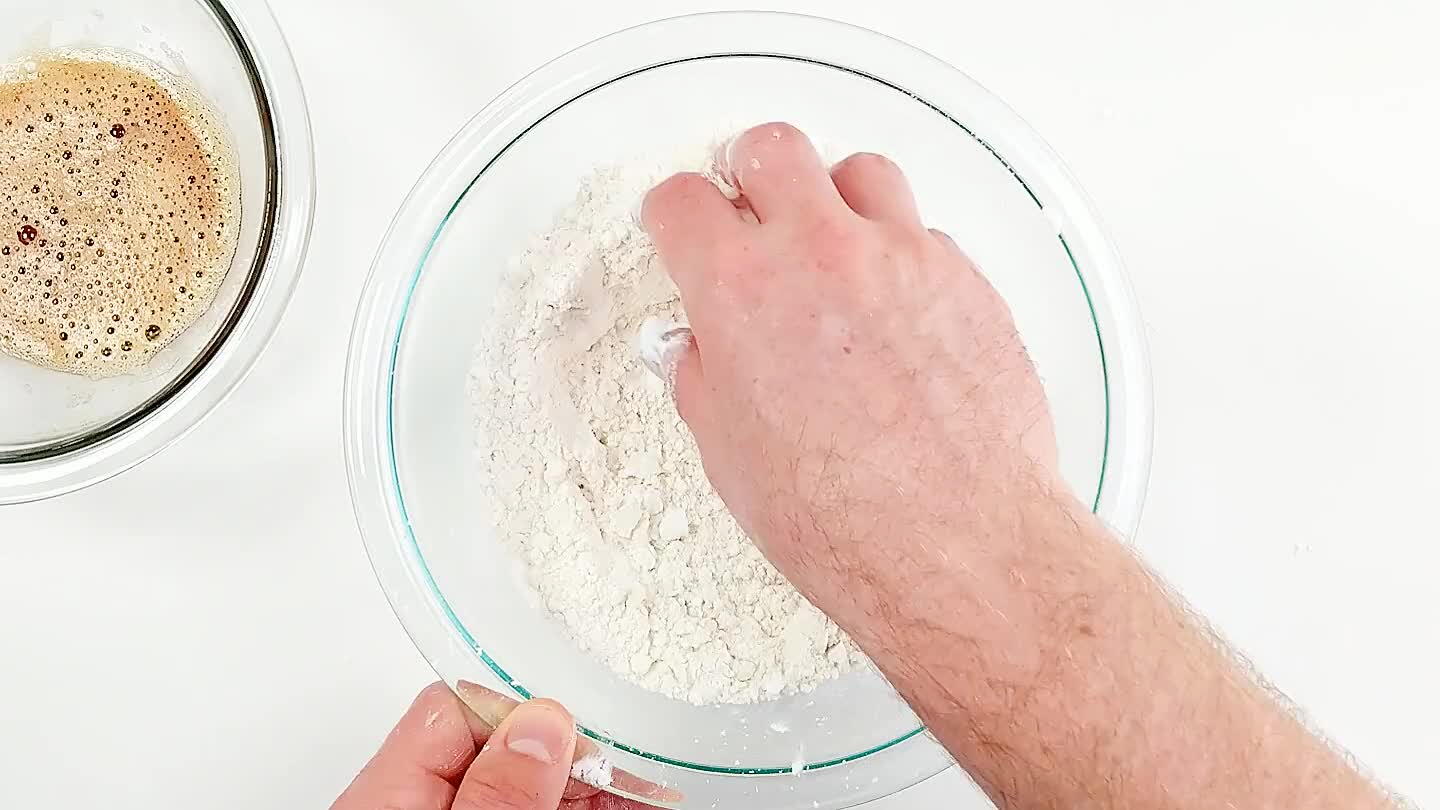 Stir that reserved half of the marinade into the dredge and mix it up. This makes the dredge a little clumpy. This chunky dredge is at the heart of how Chinese restaurants get that crunchy crust that holds up well to a thick sauce.
SAUCE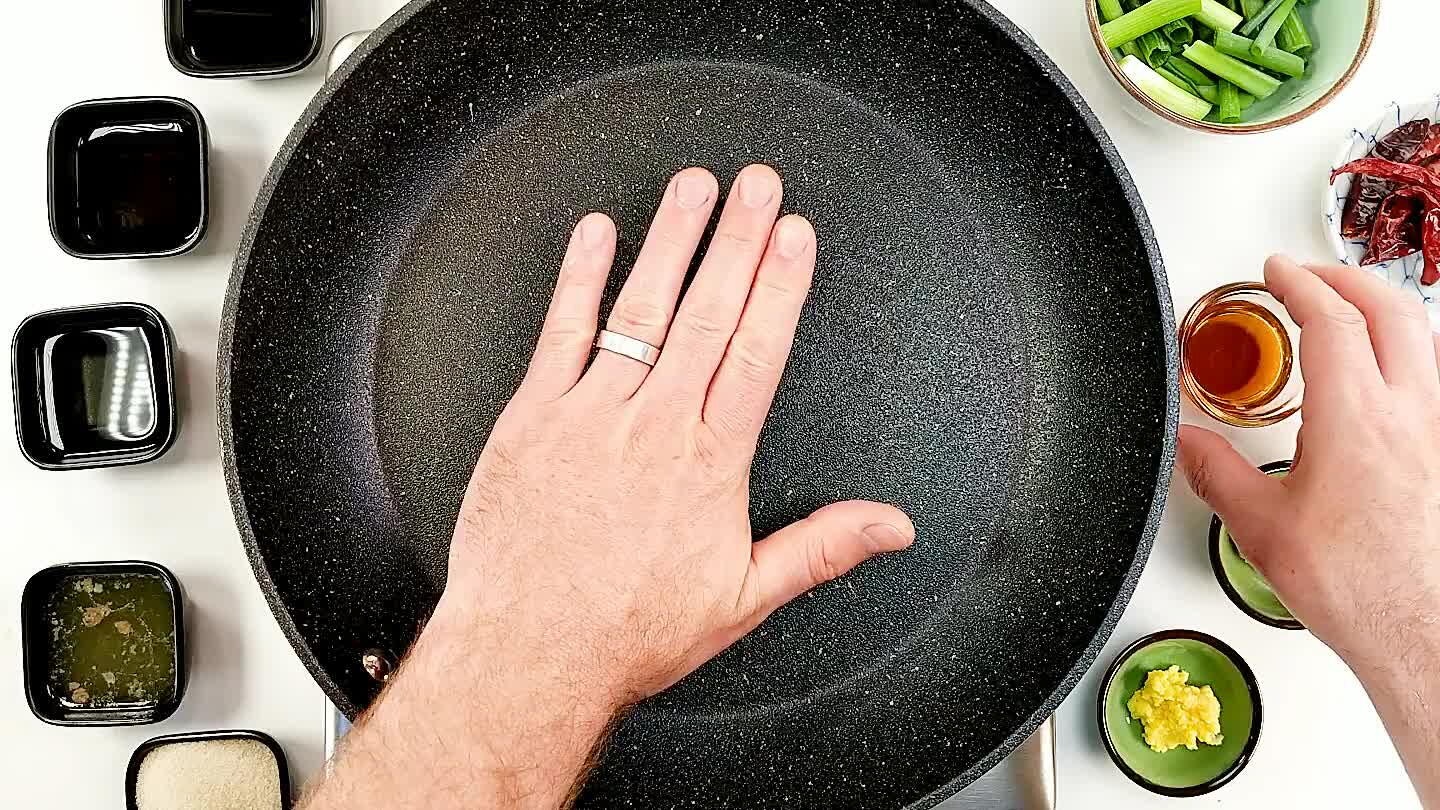 Warm some sesame oil in a nonstick skillet and briefly cook the crushed garlic and grated ginger.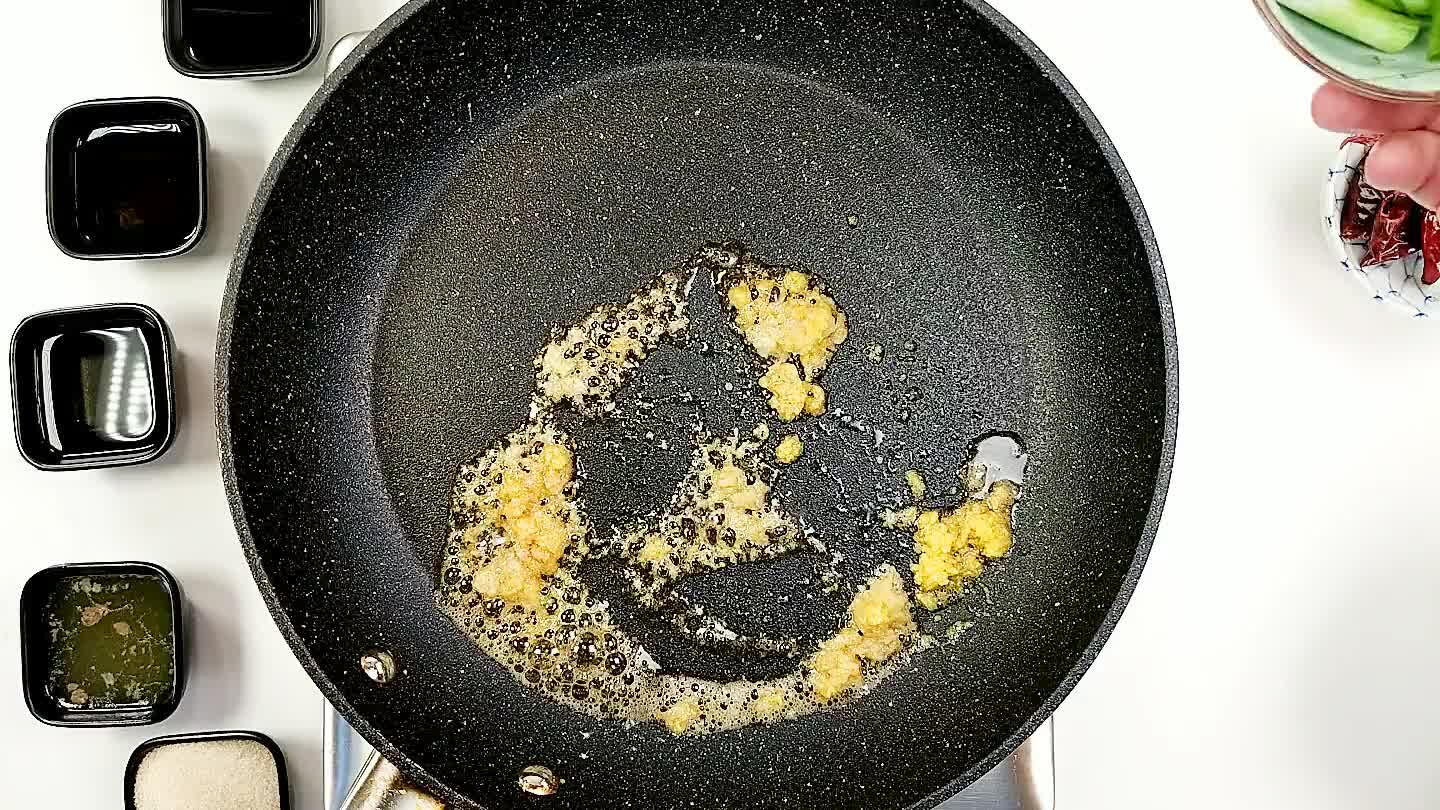 Toss in the scallions and chilies and sautée briefly.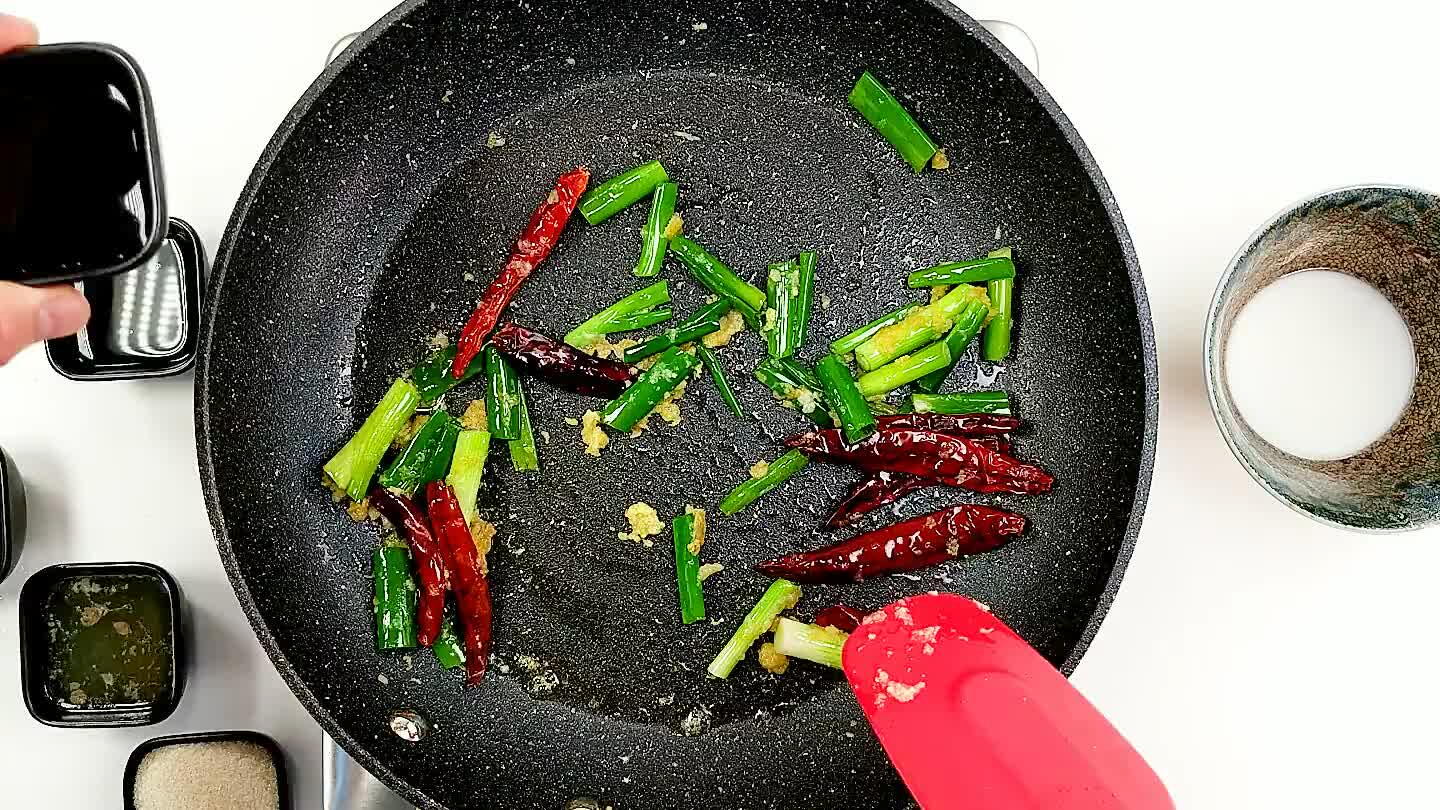 Pour in the shaoxing, the vinegar, soy, the chicken stock and the sugar. Bring to a simmer to pick up the chili flavor and thicken the sauce slightly.
FRY CHICKEN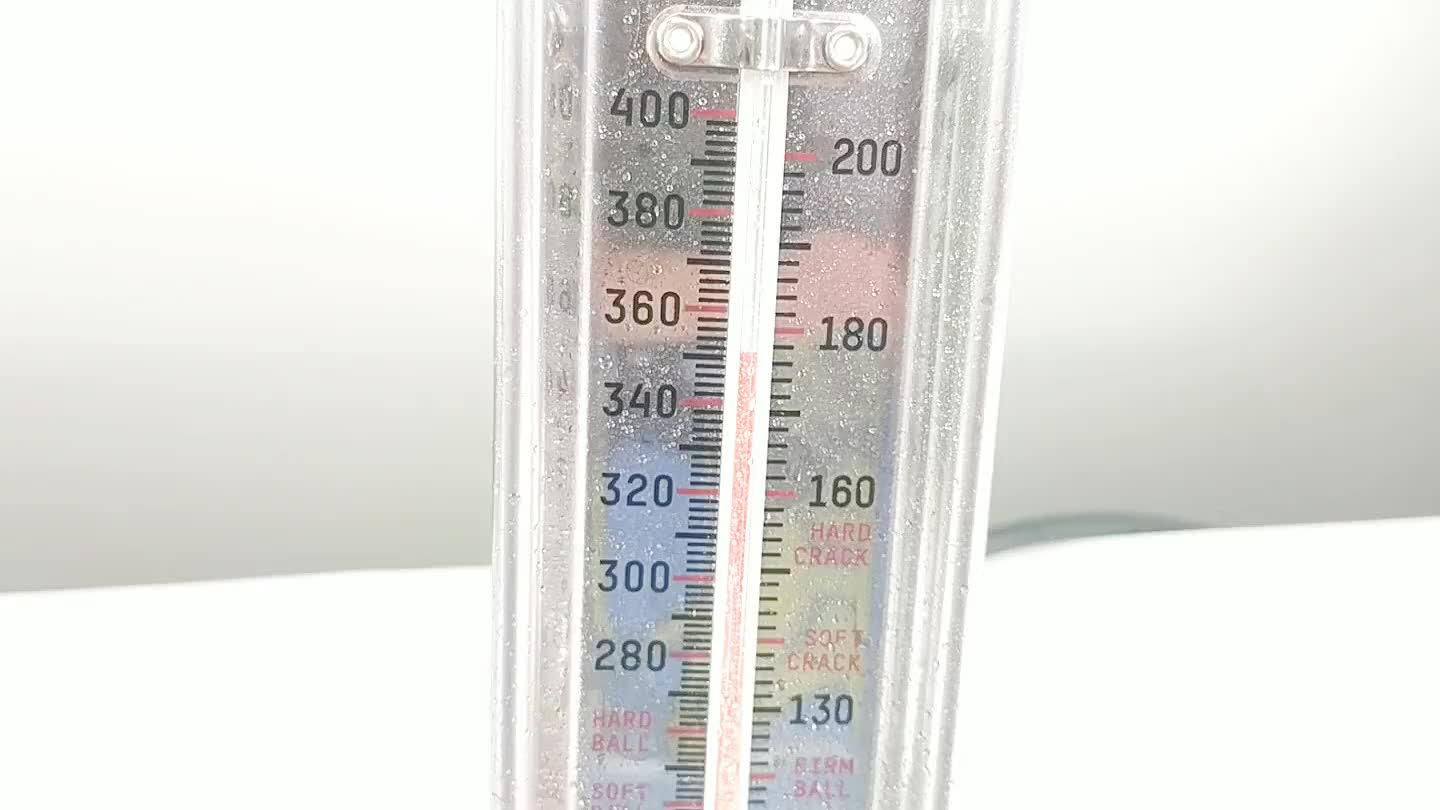 Heat the cooking oil to around 350ºF. I usually like peanut oil for frying chicken, but any vegetable oil with a high smoke point should be fine. Just make sure your oil is suitable for frying.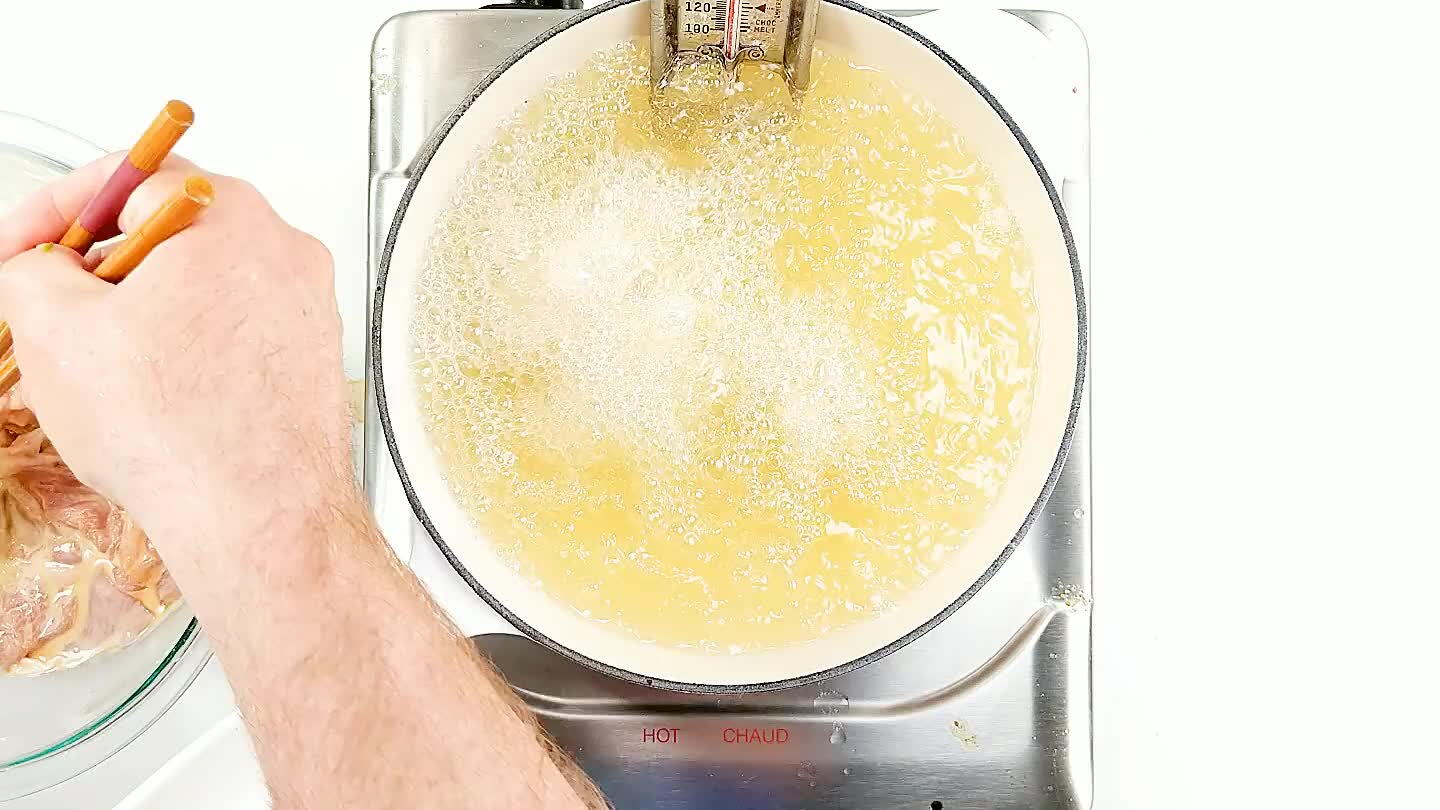 One by one, thoroughly coat each piece of chicken in dredge.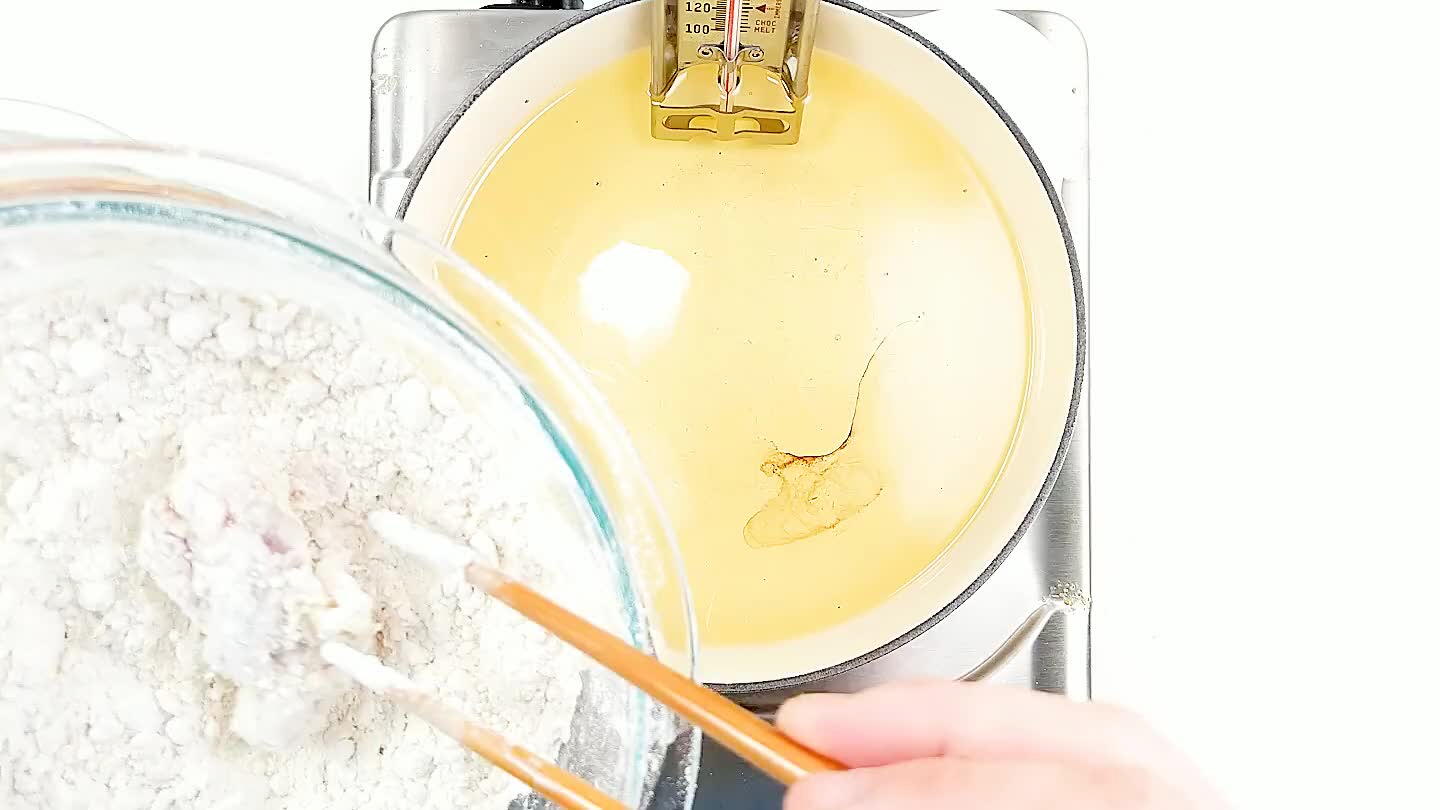 And move each piece into the fryer. As you add chicken to the hot oil, the temperature of the oil will drop. Go slowly and try to maintain a good temperature balance around 350ºF.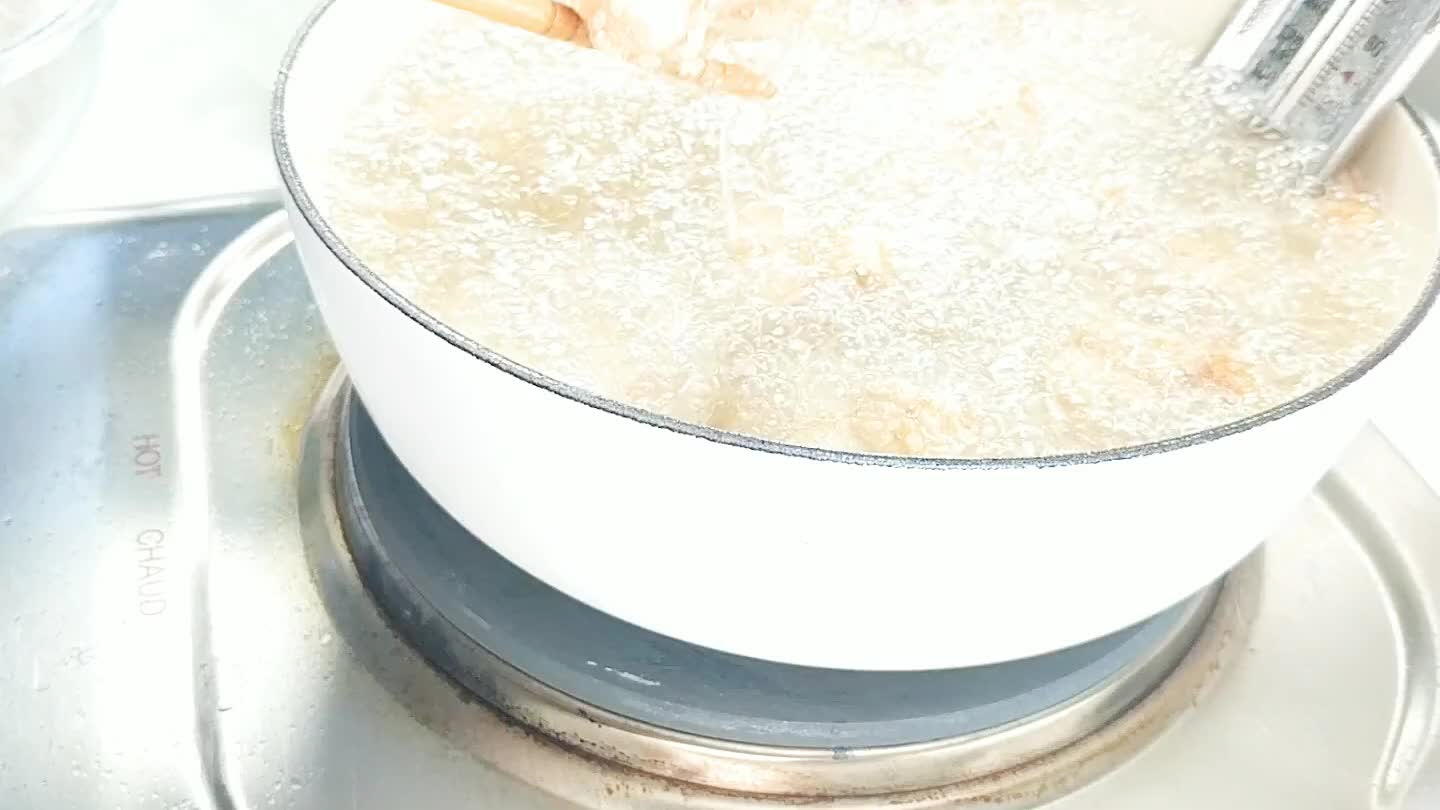 As the pieces of chicken reach a nice, golden brown, transfer them to paper towels or a baking rack to drain excess oil. This should take 3-5 minutes. Crack one of the large ones opened to ensure that it is cooked through.
FINISH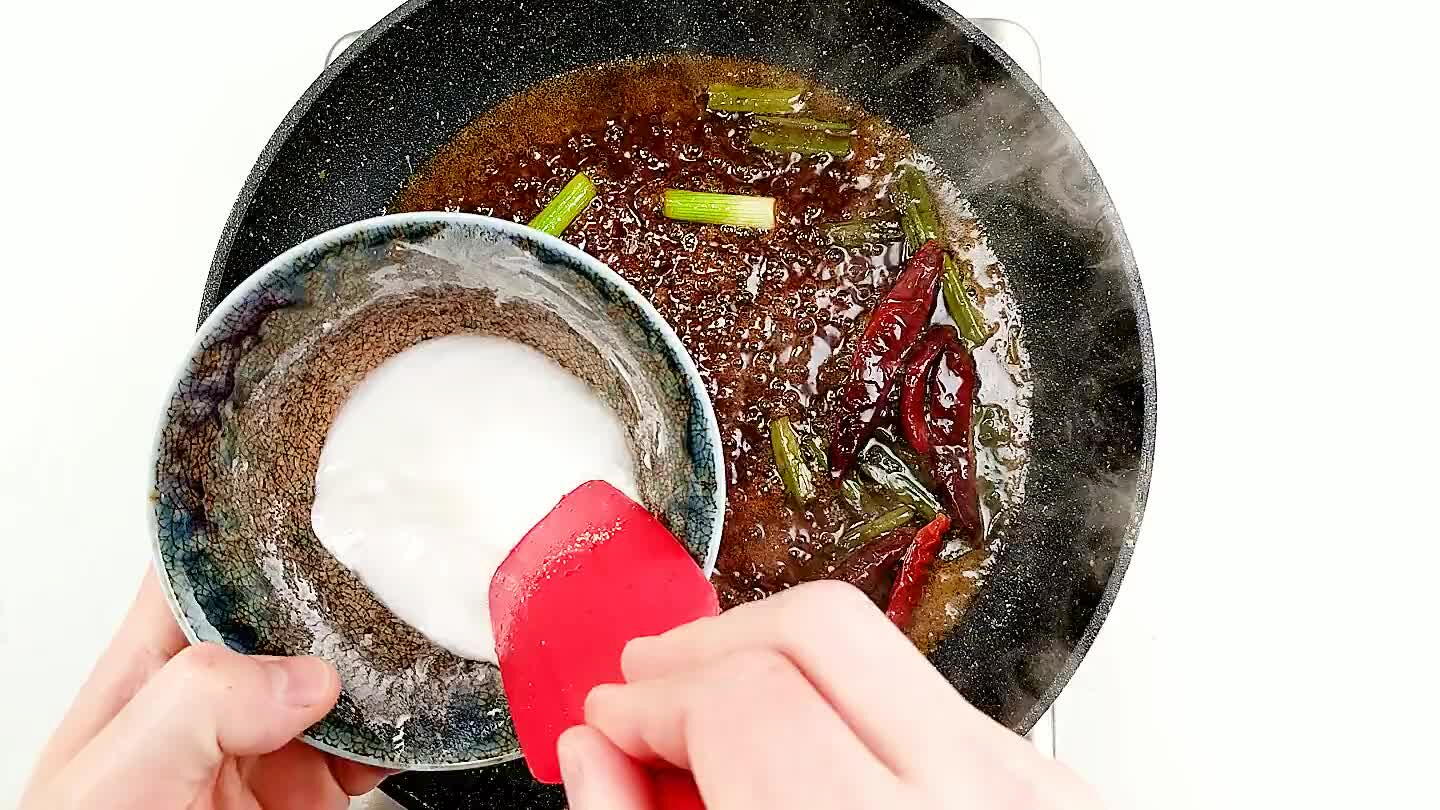 Dissolve about 1 Tbsp of corn starch in water to make a slurry. Stir this into the sauce, a little at a time, as it simmers until the sauce is slightly thinner than desired. It will continue to thicken as it sits.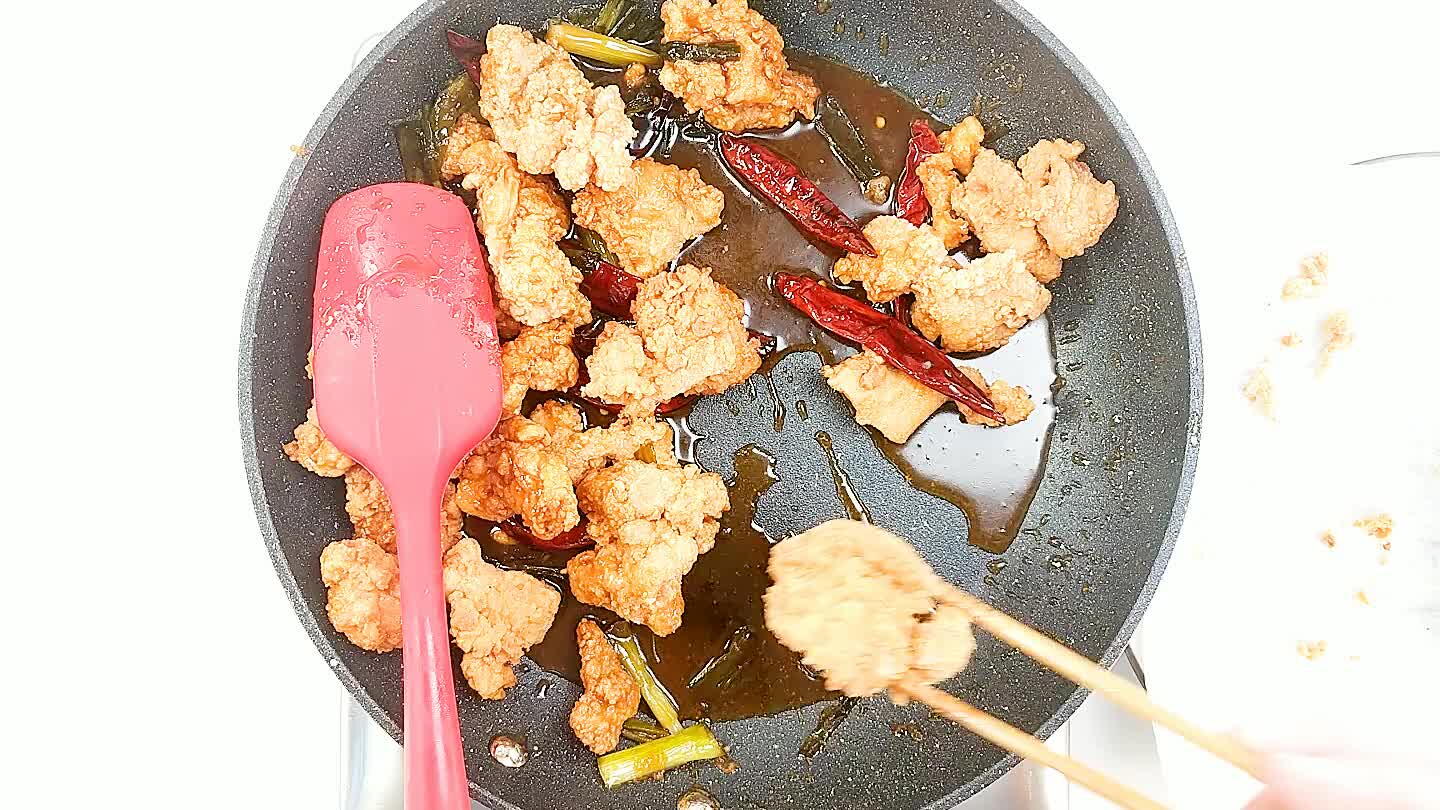 Move the fried chicken chunks into the sauce and toss to coat.