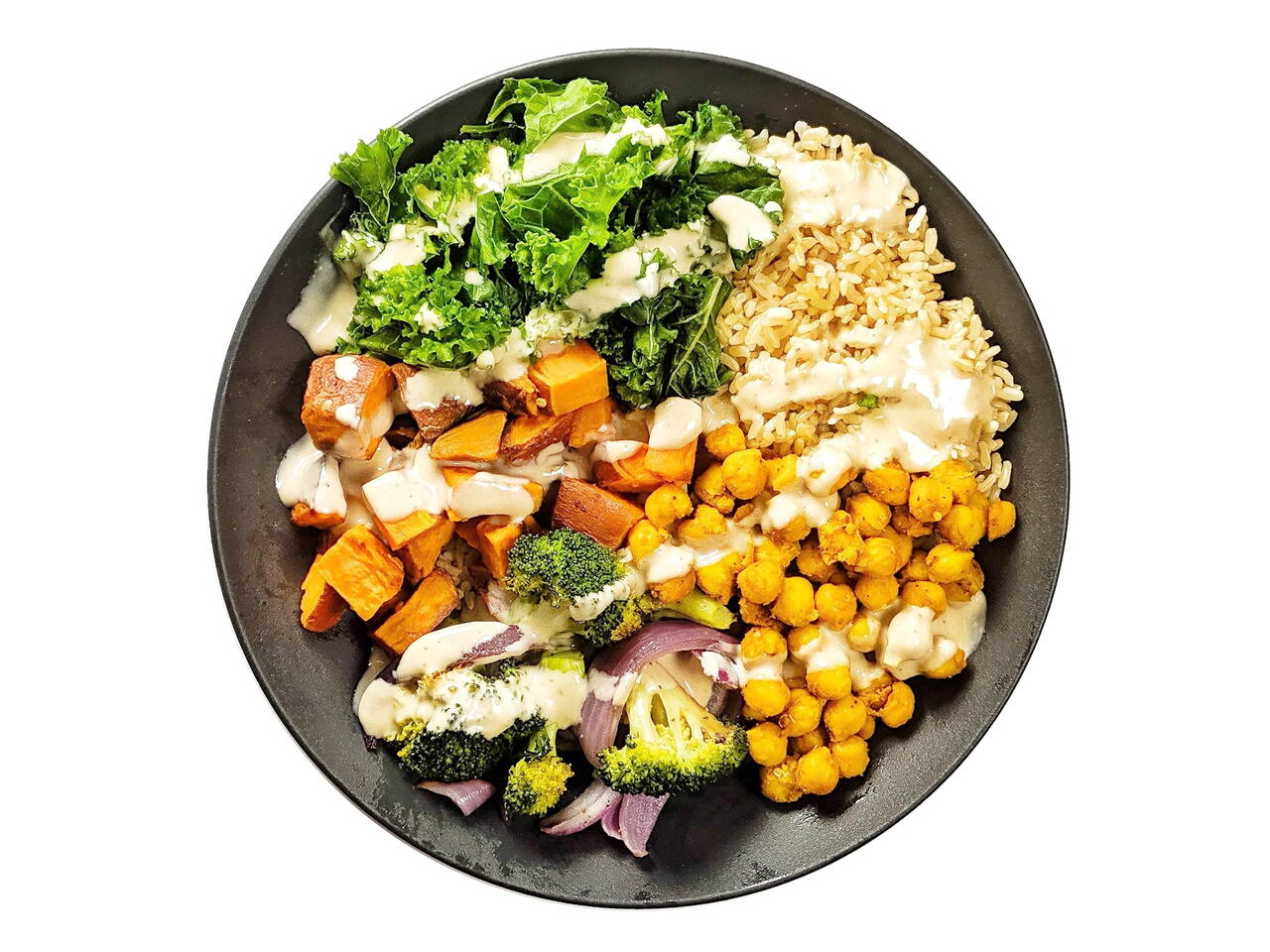 6 portions
30m
This bowl is pretty easy to throw together because you can finish everything while you roast the vegetables. This lemon tahini dressing really helps elevate the flavor and bring the bowl together.
What you will need
VEGETABLES
1 Sweet Potato
20 oz Microwavable Rice
1 head Broccoli
1/2 Red Onion
2 Tbsp Olive Oil
1 bunch Kale
1/4 tsp Salt
CHICKPEAS
1/4 tsp Black Pepper
15 oz can Chickpeas
3/4 tsp Garlic Powder
1/4 tsp Salt
1/4 tsp Turmeric
TAHINI SAUCE
1/4 tsp Black Pepper
1/4 cup Tahini
1 Tbsp Maple Syrup
juice of 1/2 a Lemon
3 Tbsp Hot Water
(Nutritional facts 256 calories, 4.51 g fat, 46.13 g carbohydrates, 8.67 g protein, 0 mg cholesterol, 275 mg sodium)
How to cook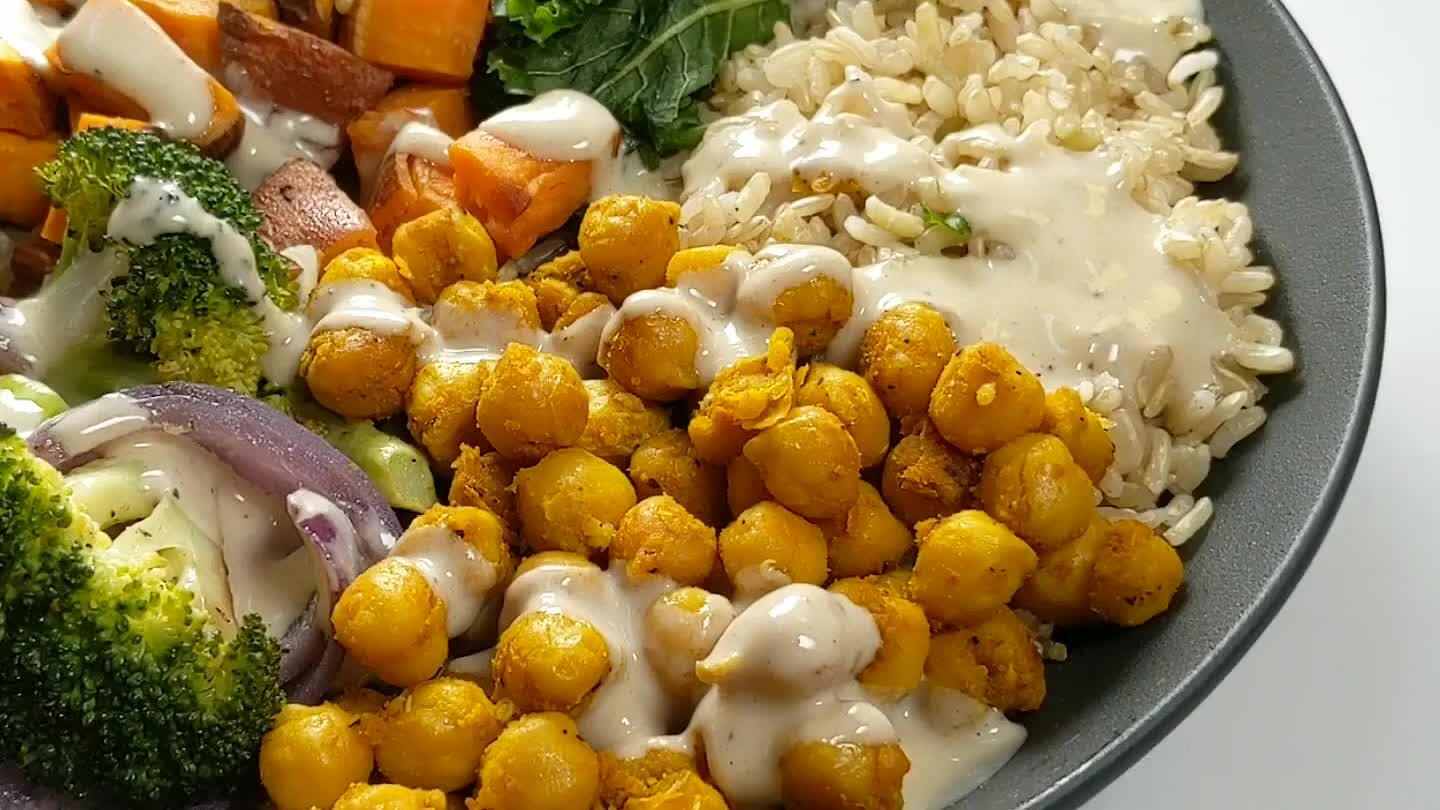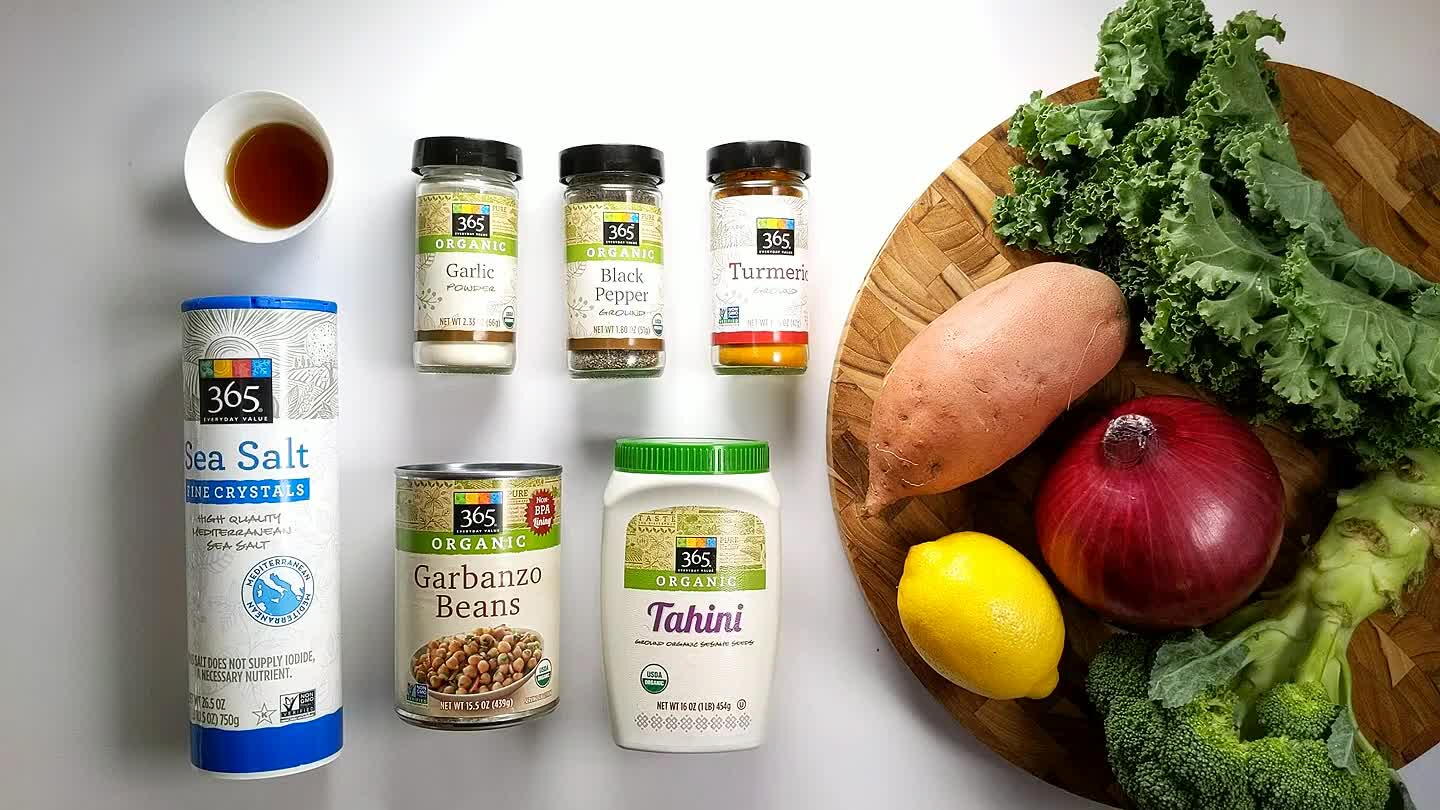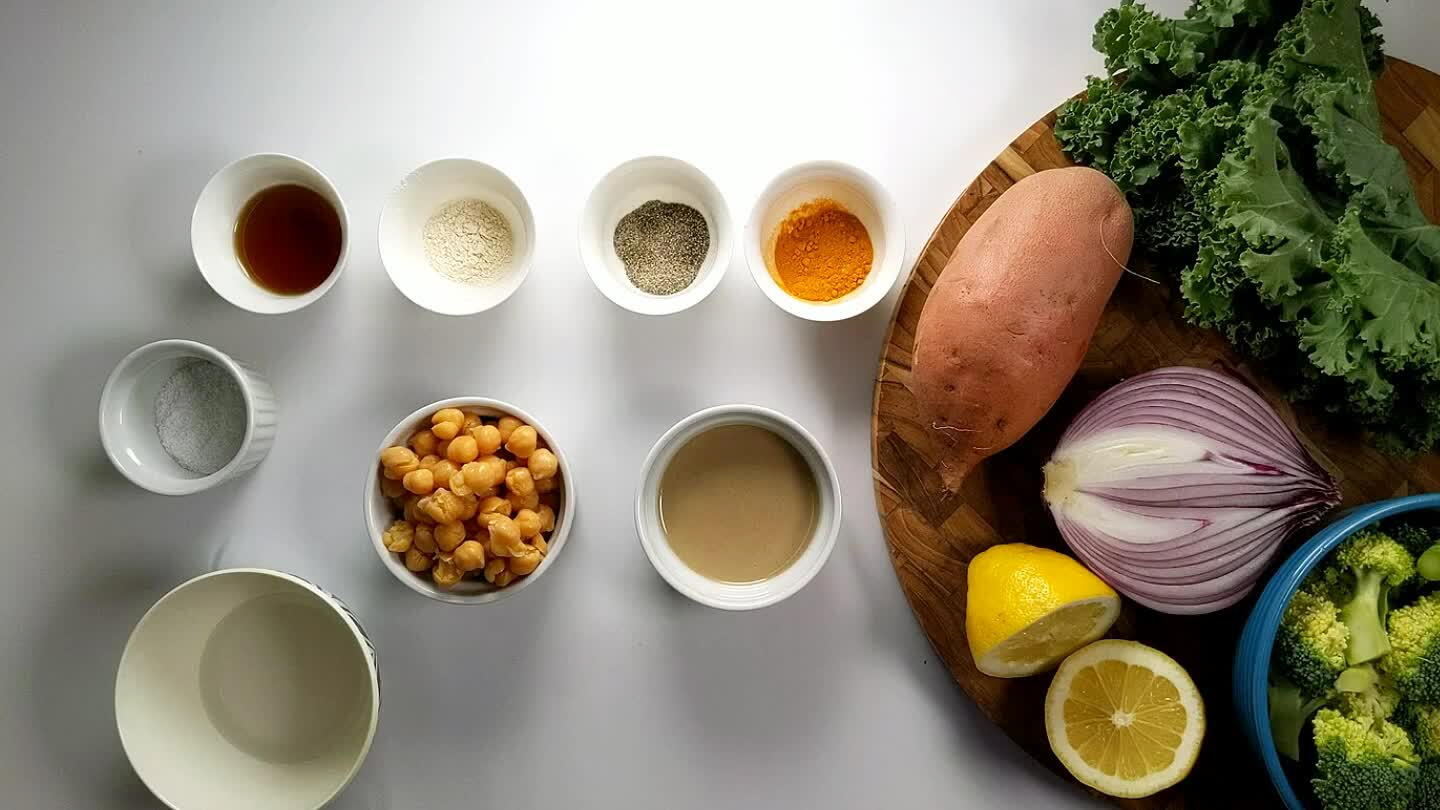 Gather and portion all ingredients.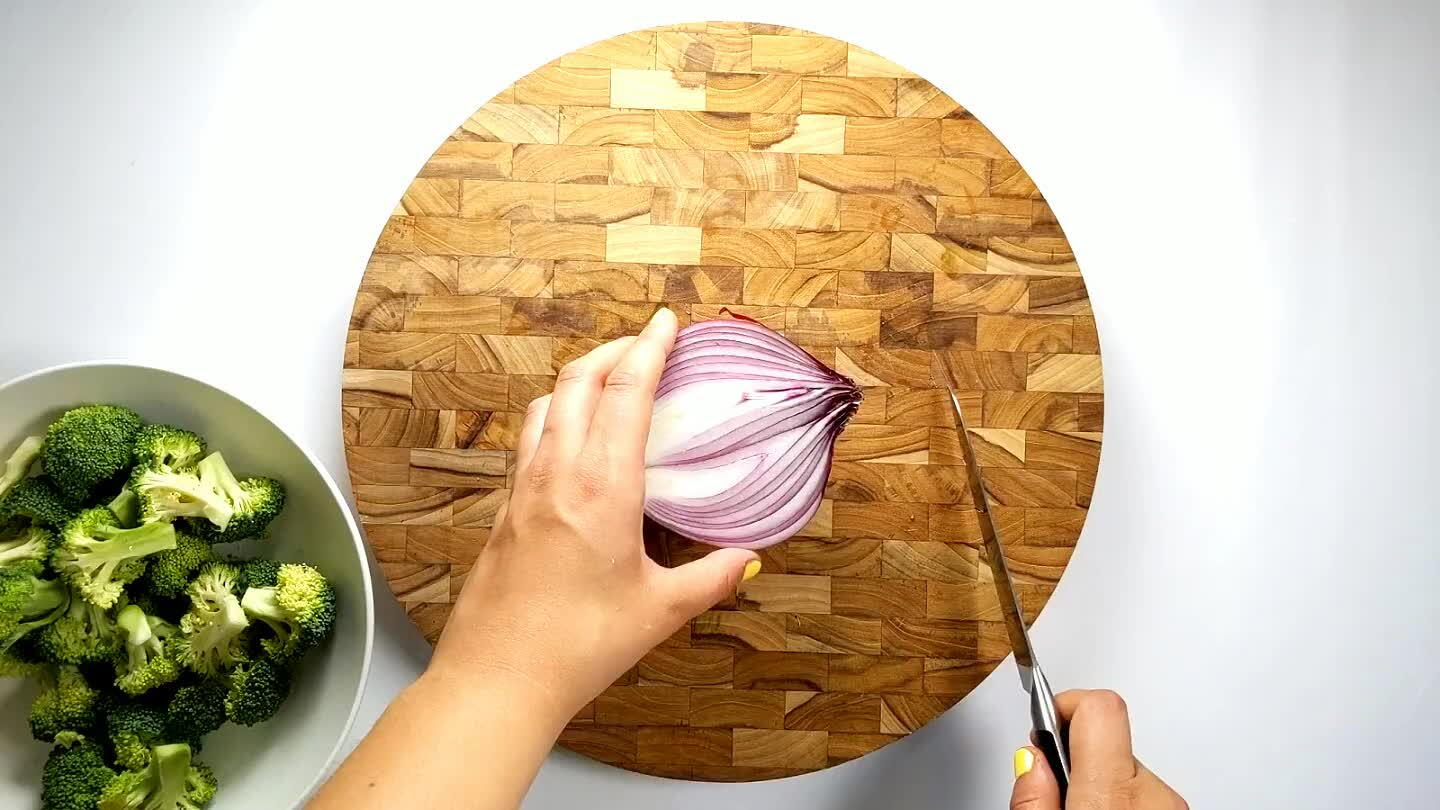 Remove the skin from the onion and cut the onion into wedges.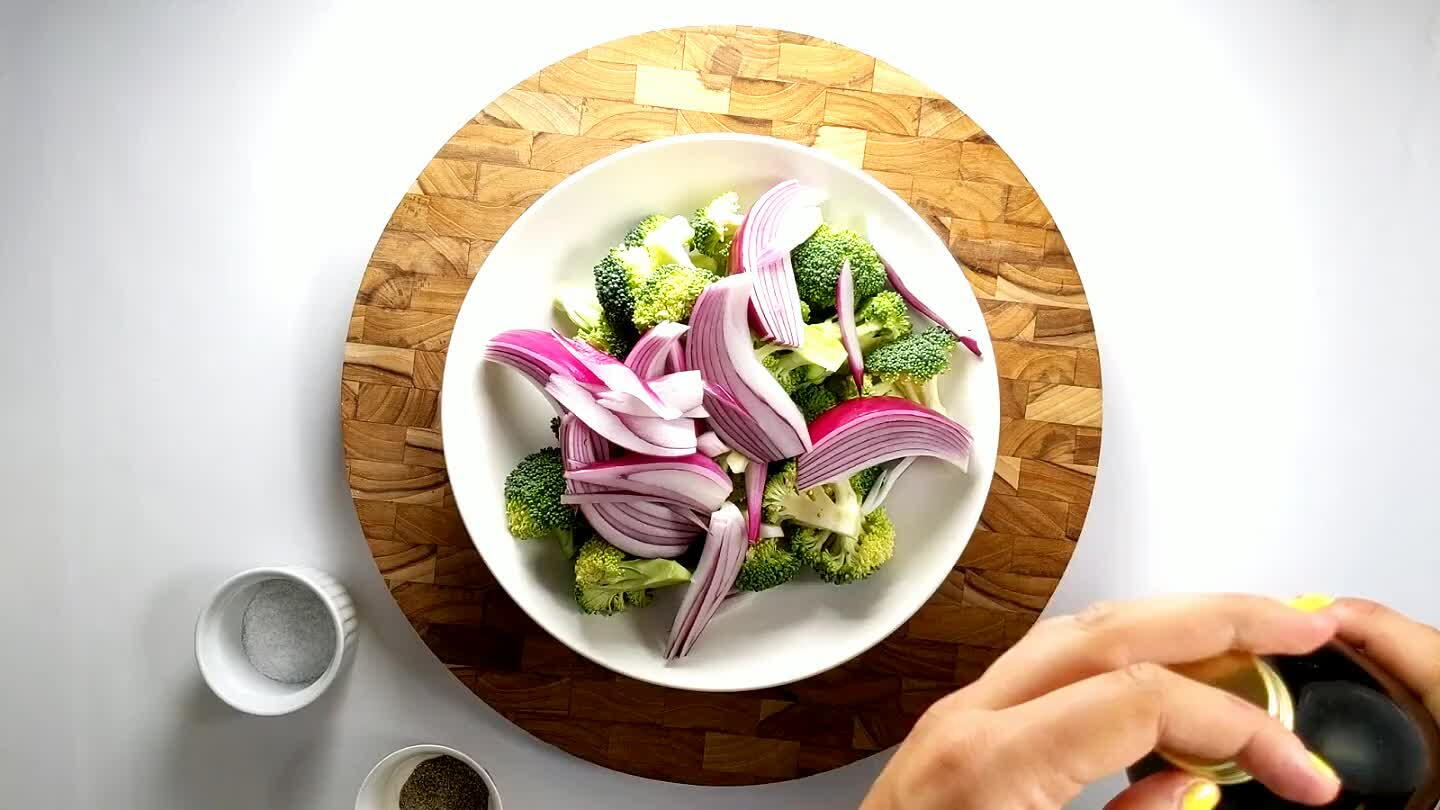 Add the olive oil, salt and pepper to the onion and broccoli.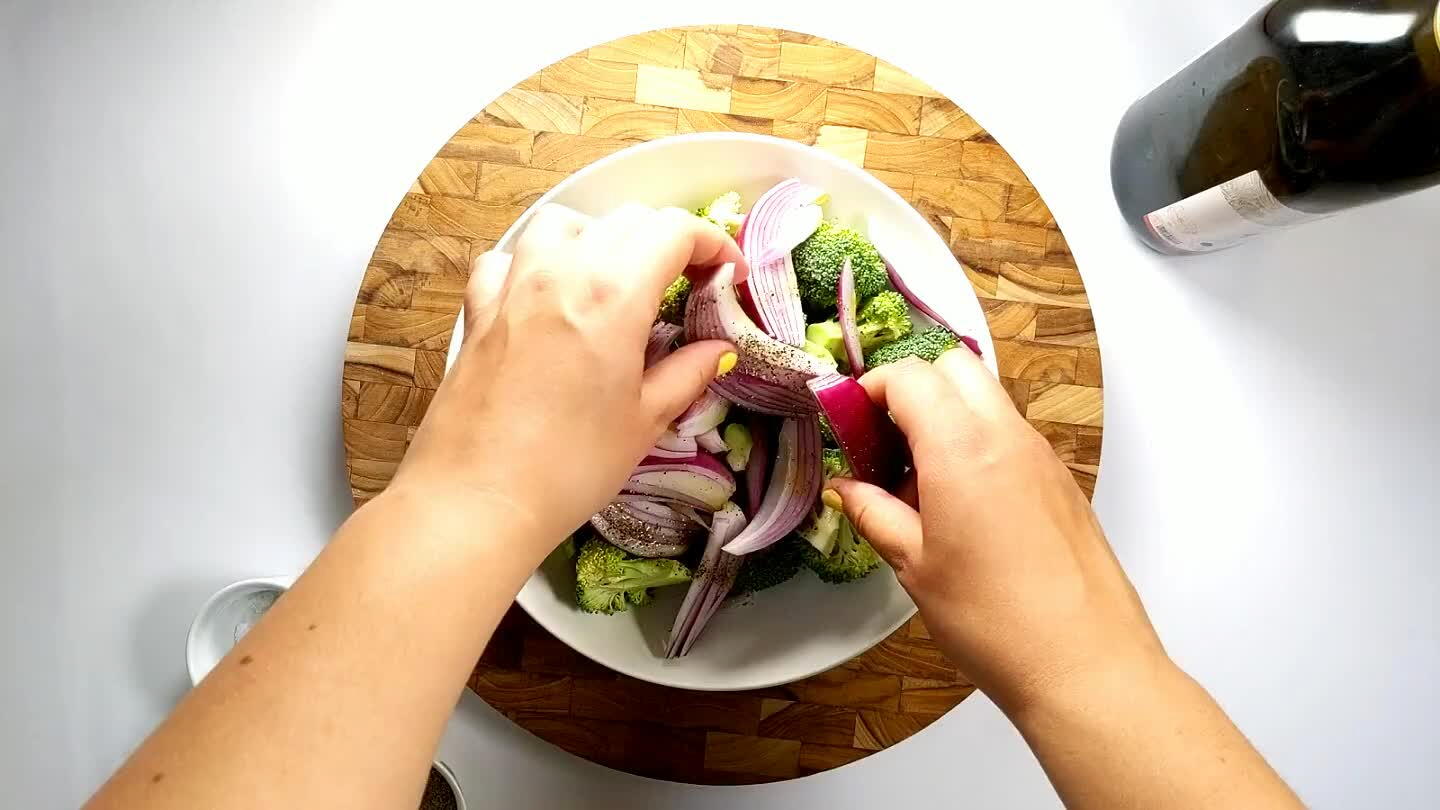 Toss the ingredients to coat with the seasonings.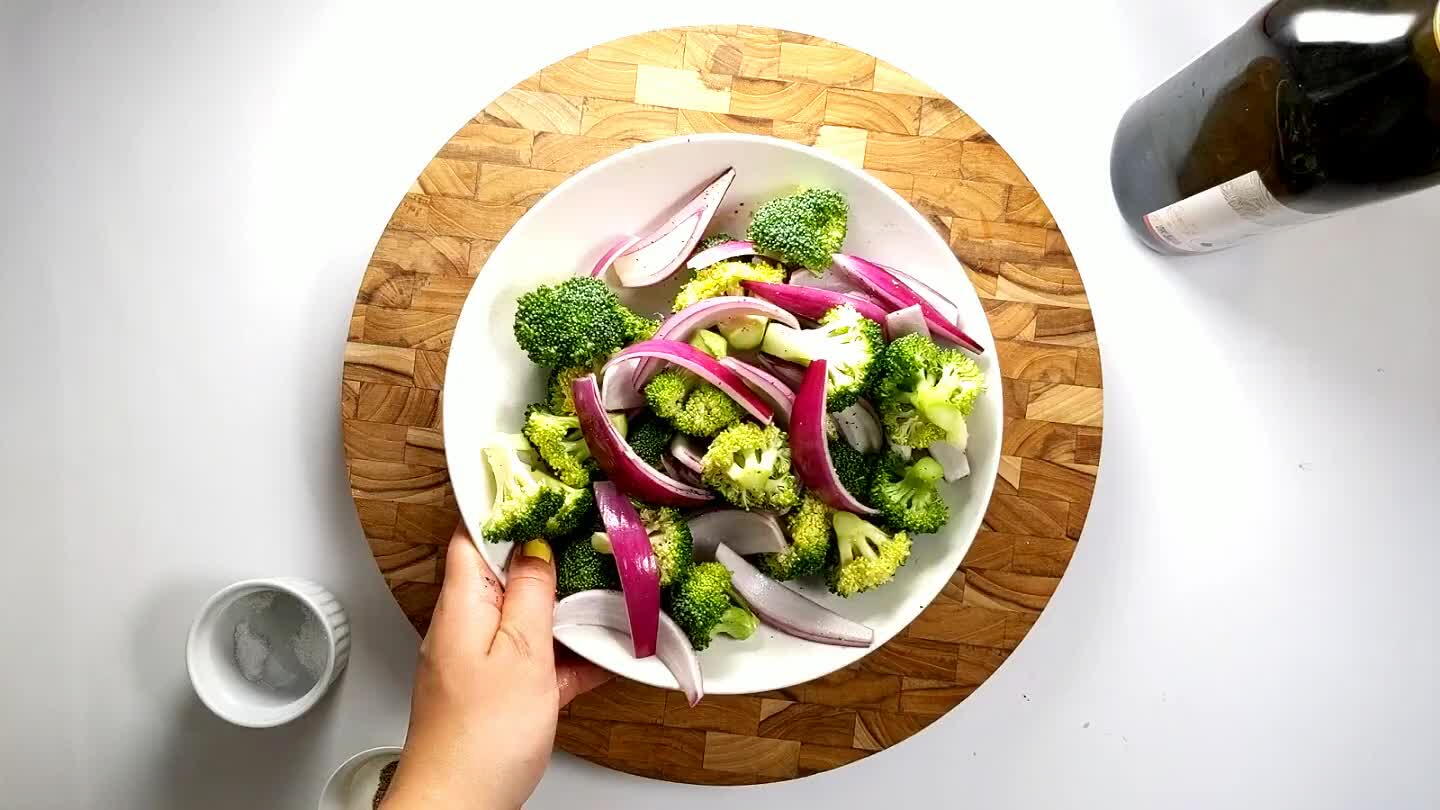 While the veggies are baking, make the fried chickpeas and dressing.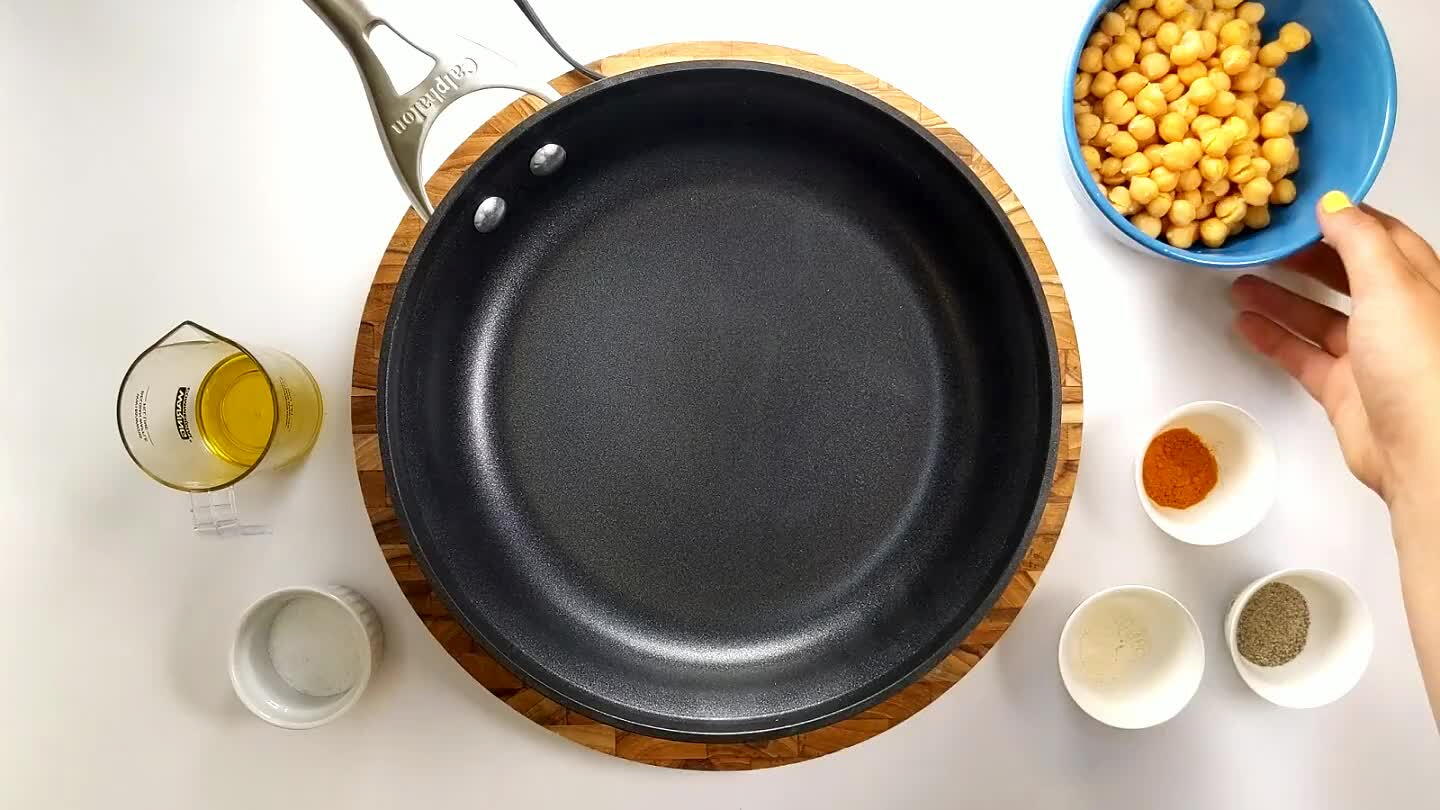 Add chickpeas and olive oil to a preheated pan and add turmeric and garlic powder. You can choose to use an air fryer also. If so, after mixing all the spices, add set the airfryer to 400 F and fry for 10-13 minutes.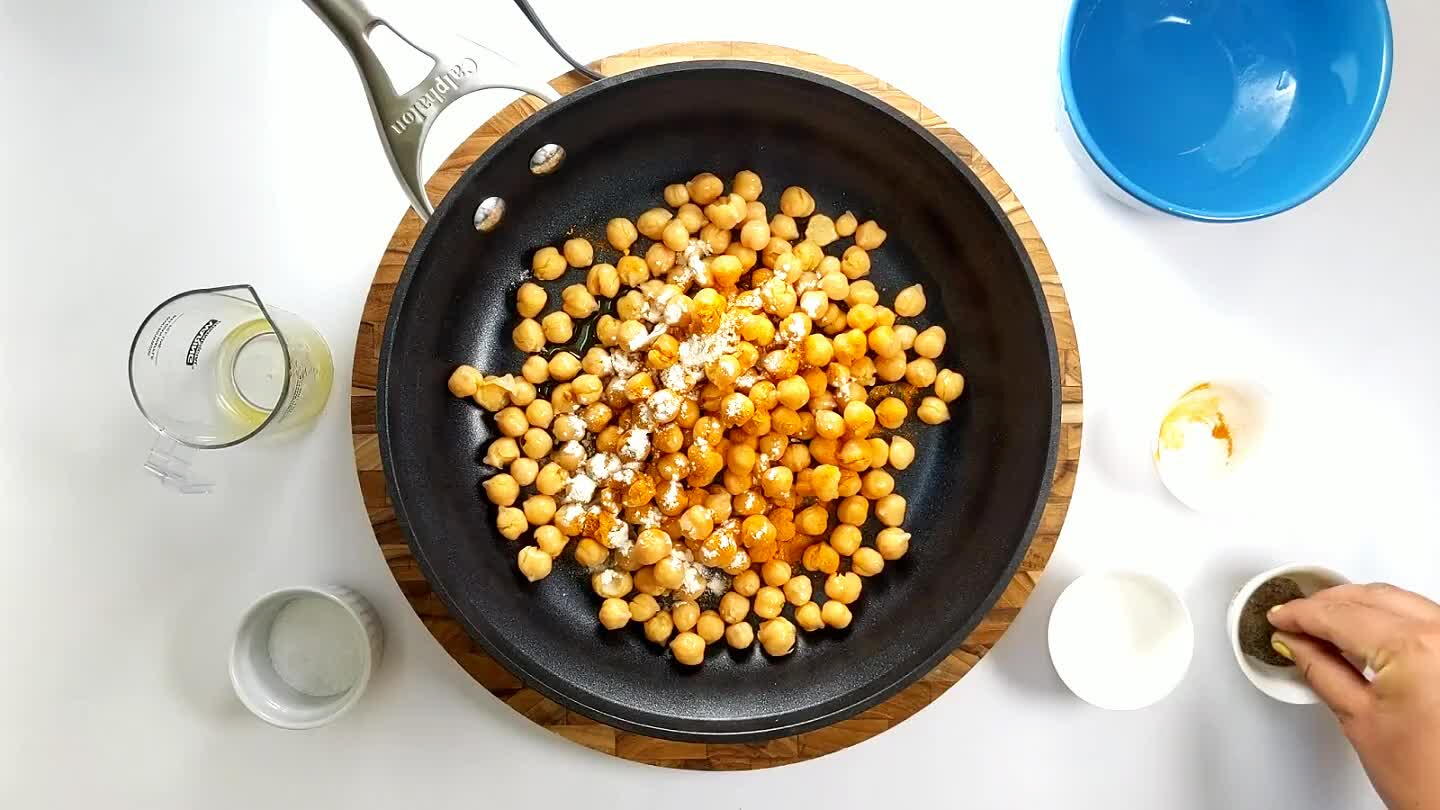 Add a pinch of salt and pepper and stir.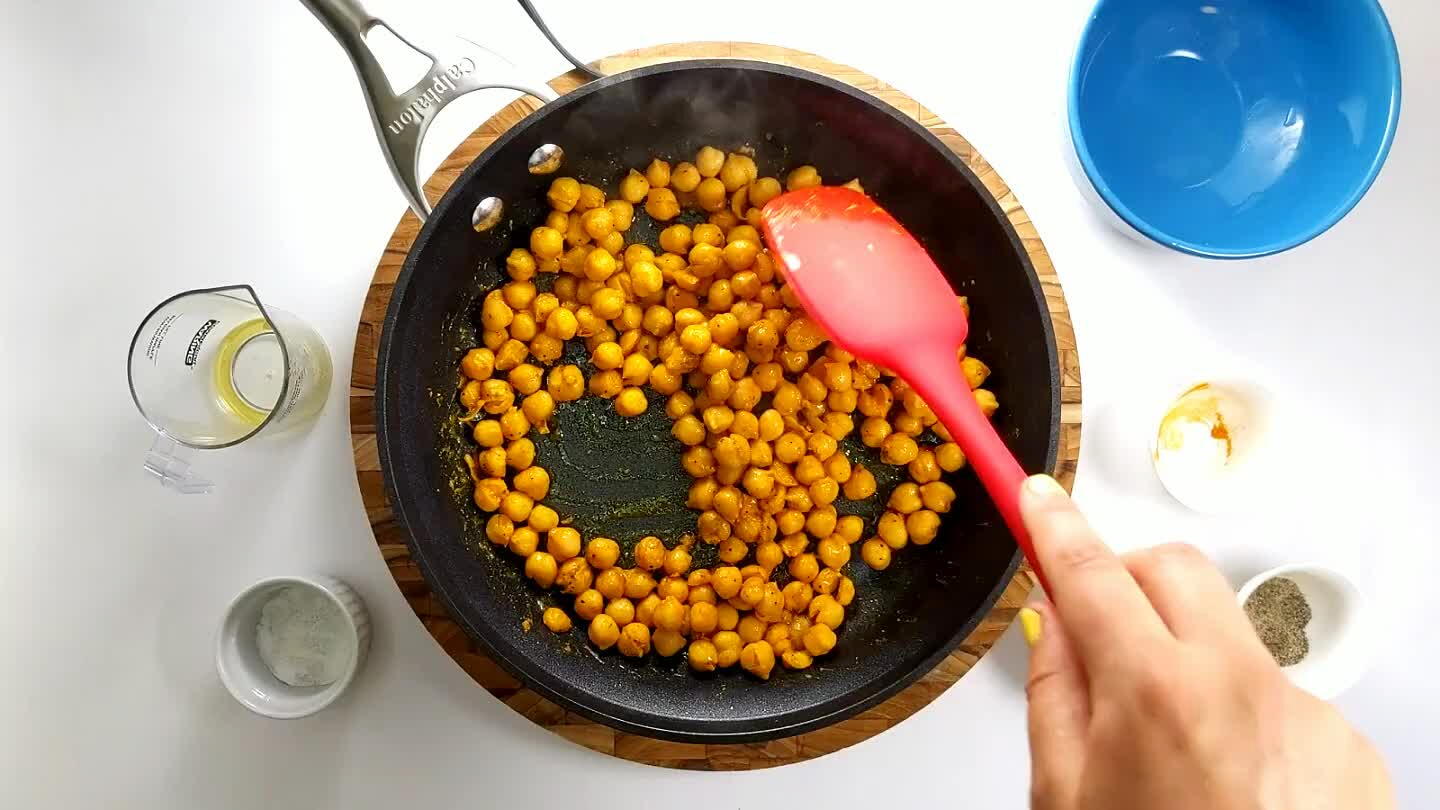 Fry the chickpeas for about 5 minutes or until they are lightly crispy on the outside but still soft on the inside.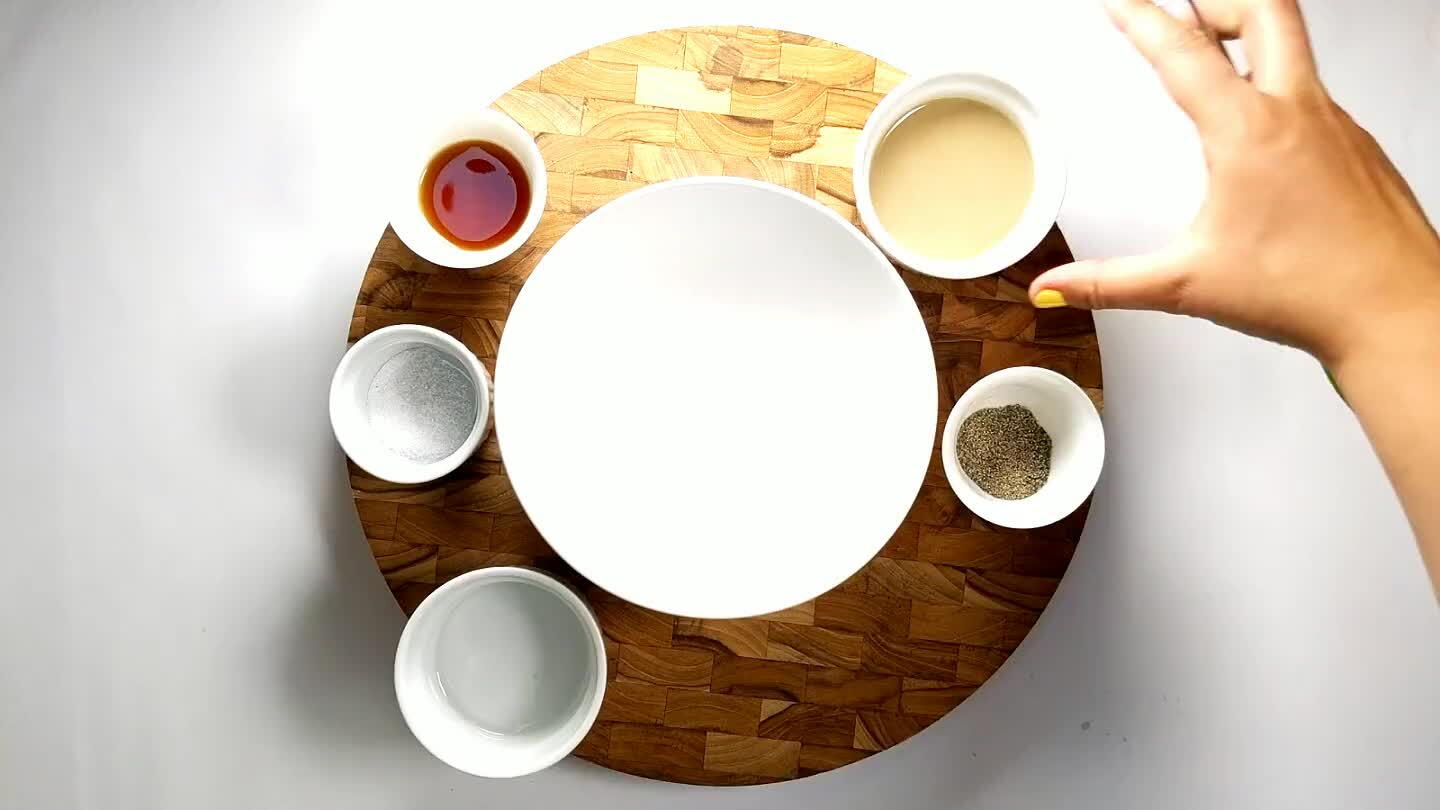 Stir the maple syrup and hot water into the tahini. The hot water helps to thin the tahini a bit.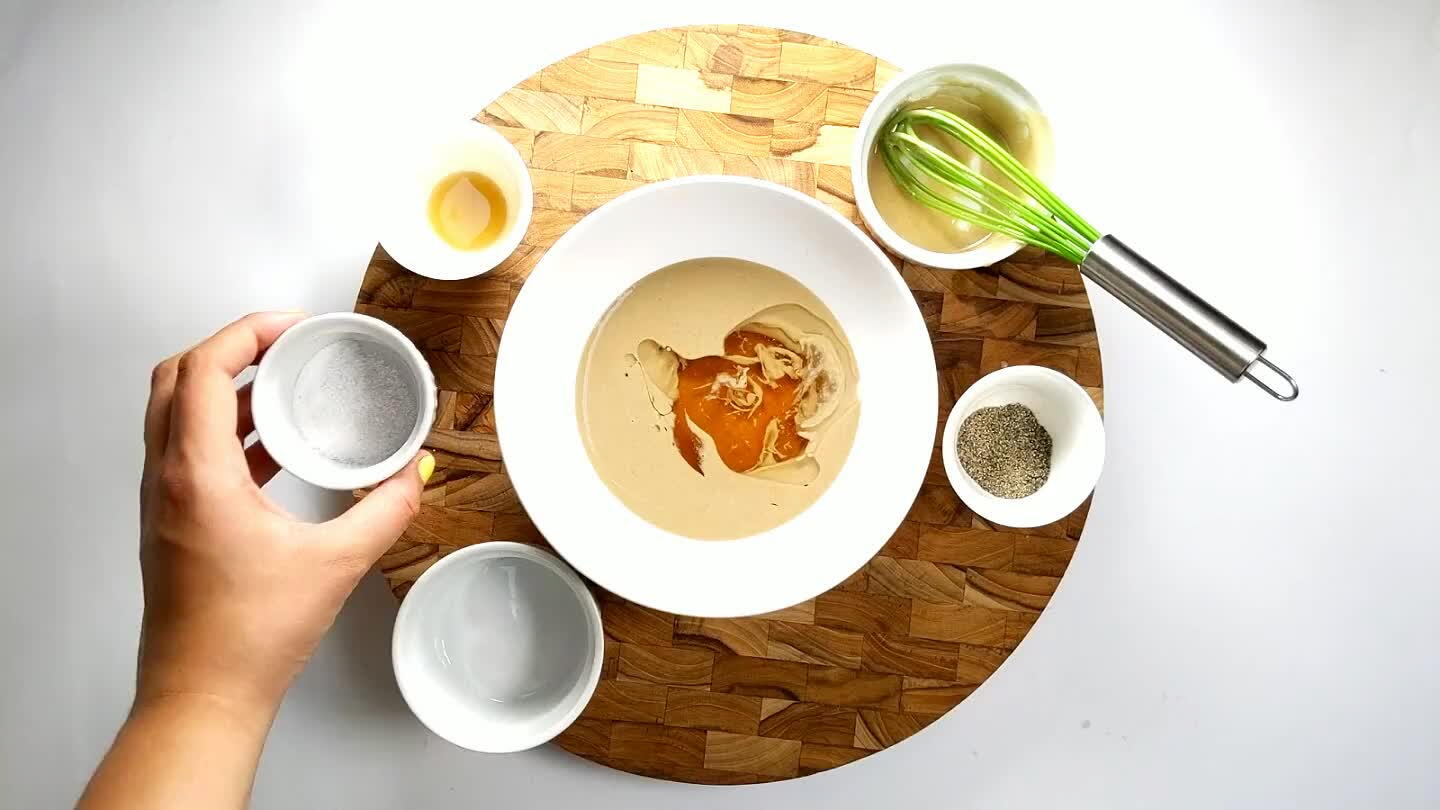 Add a pinch of salt and pepper and stir.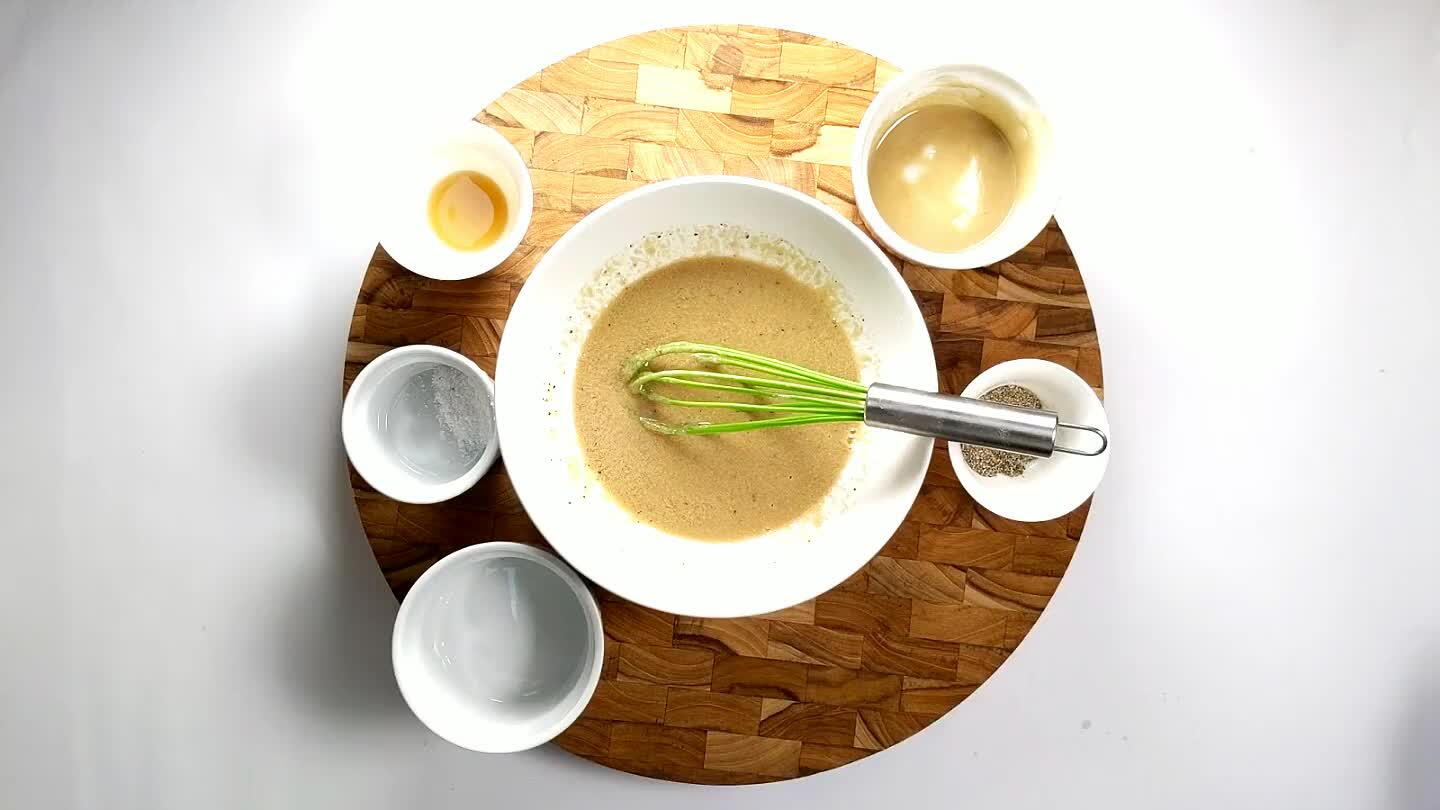 Squeeze in the juice of half a lemon and stir until slightly thickened. Add more water if needed.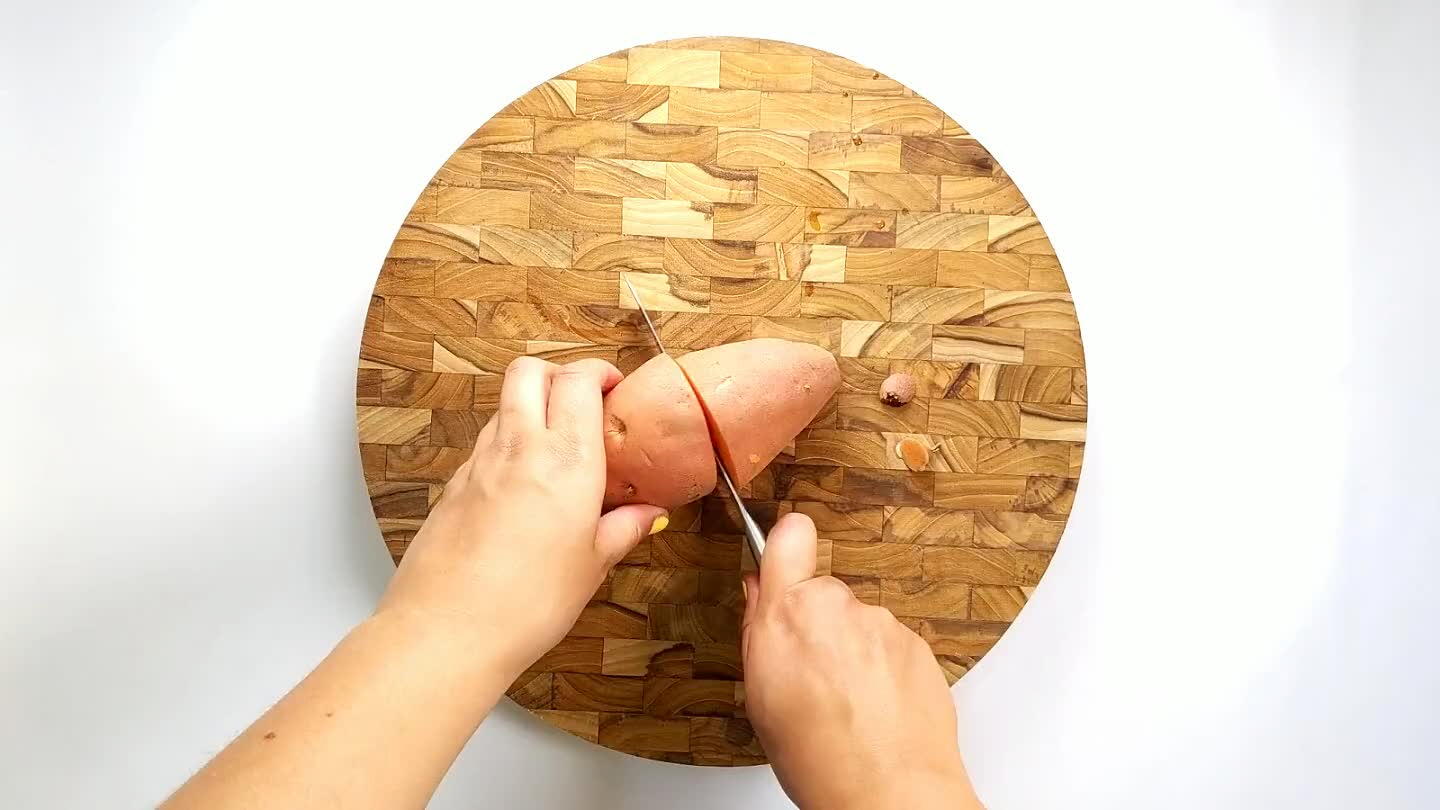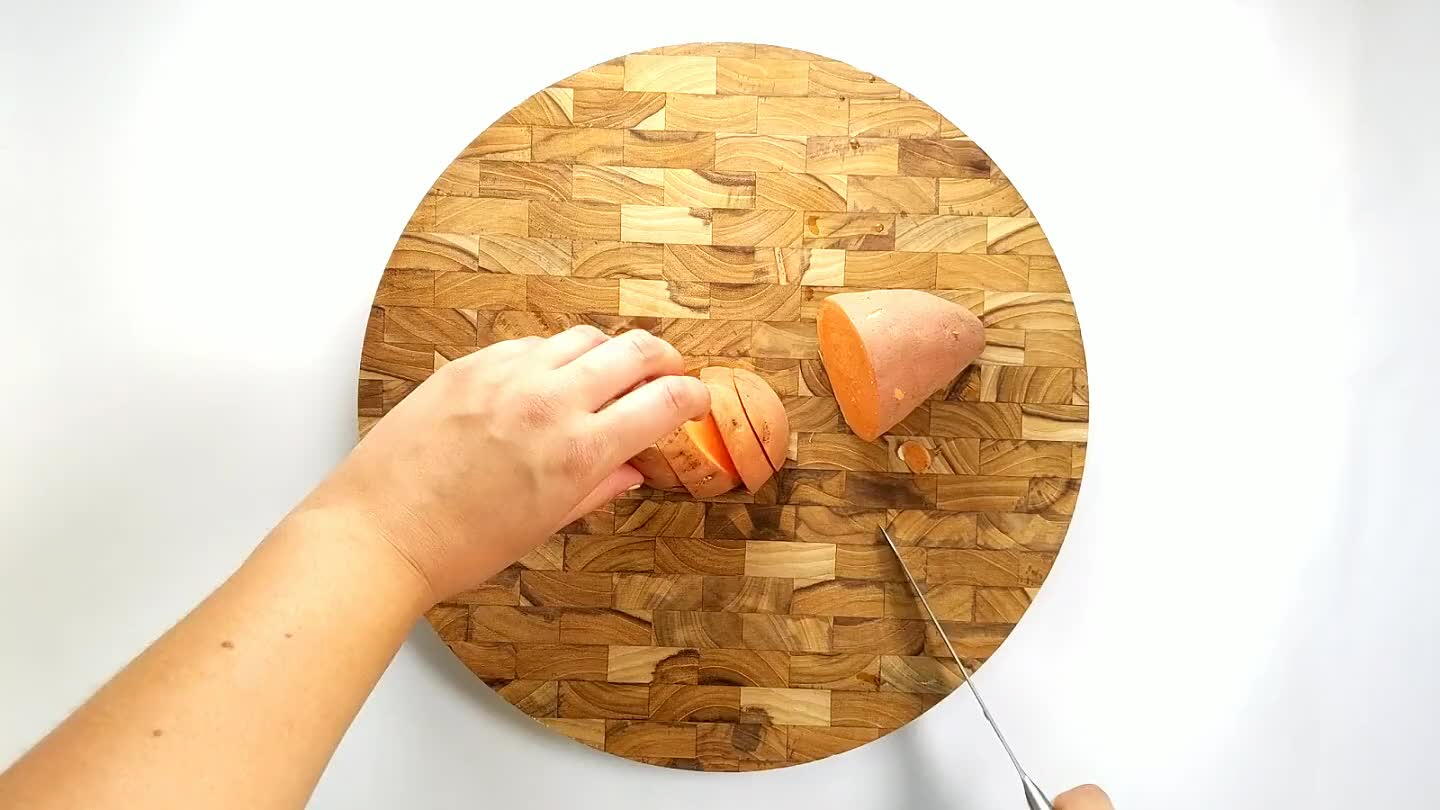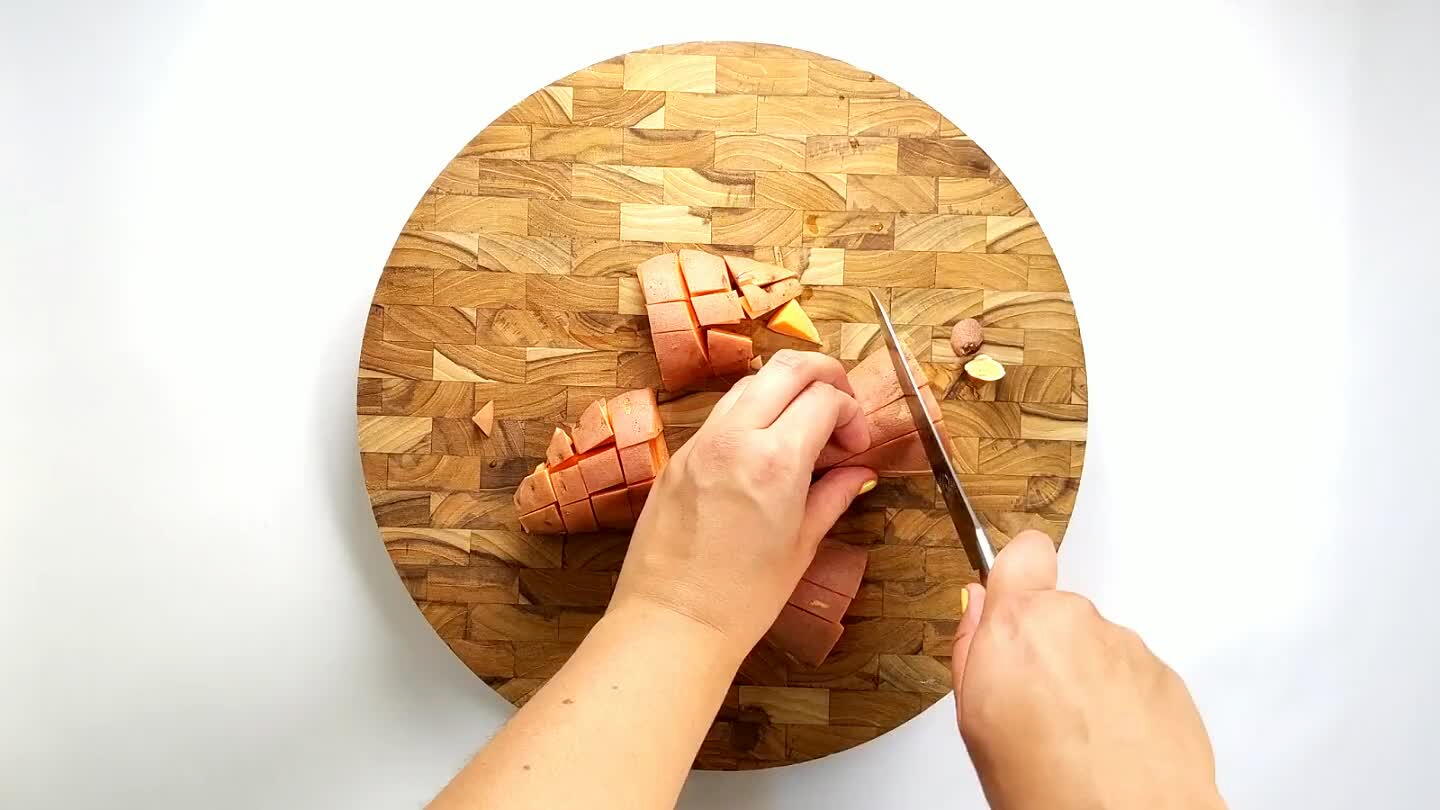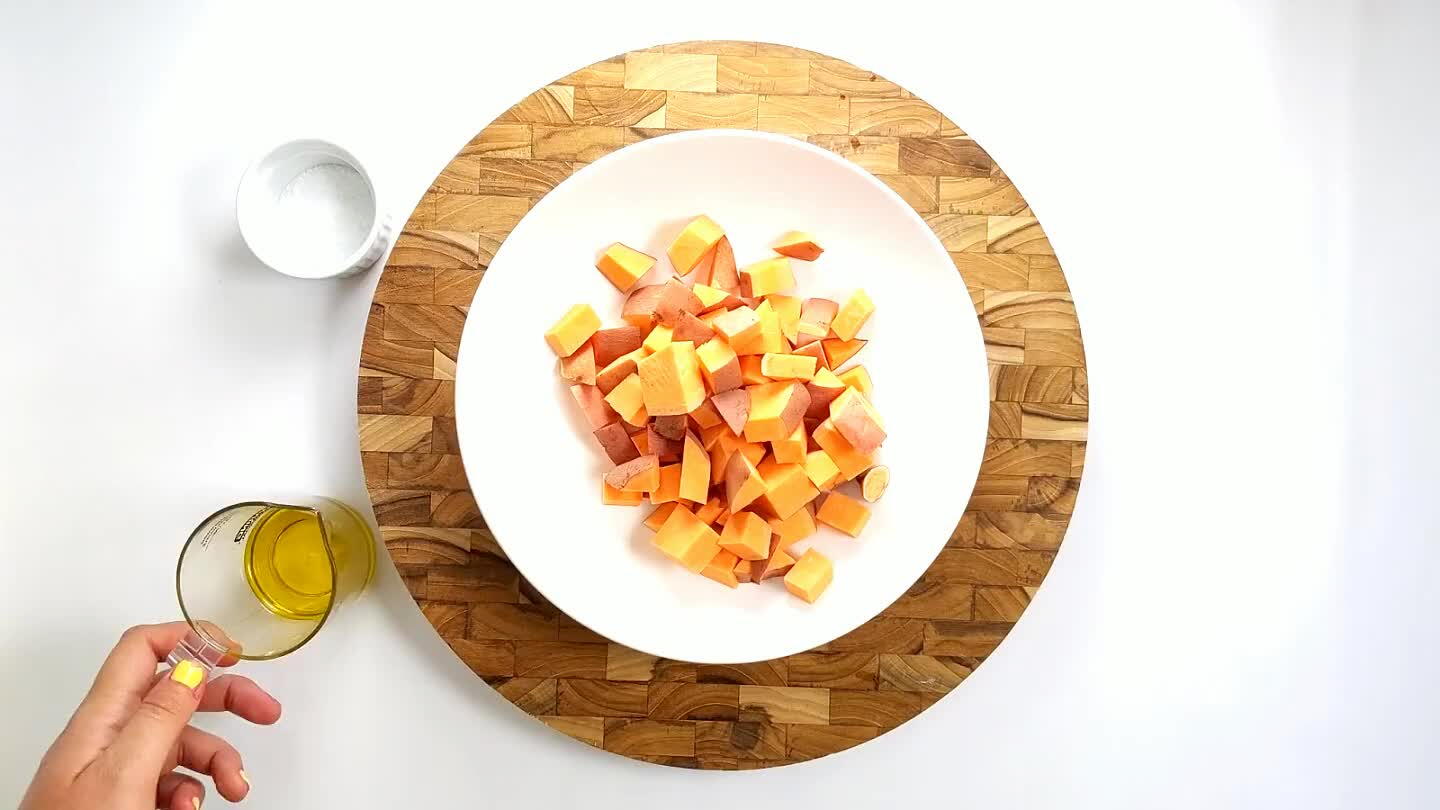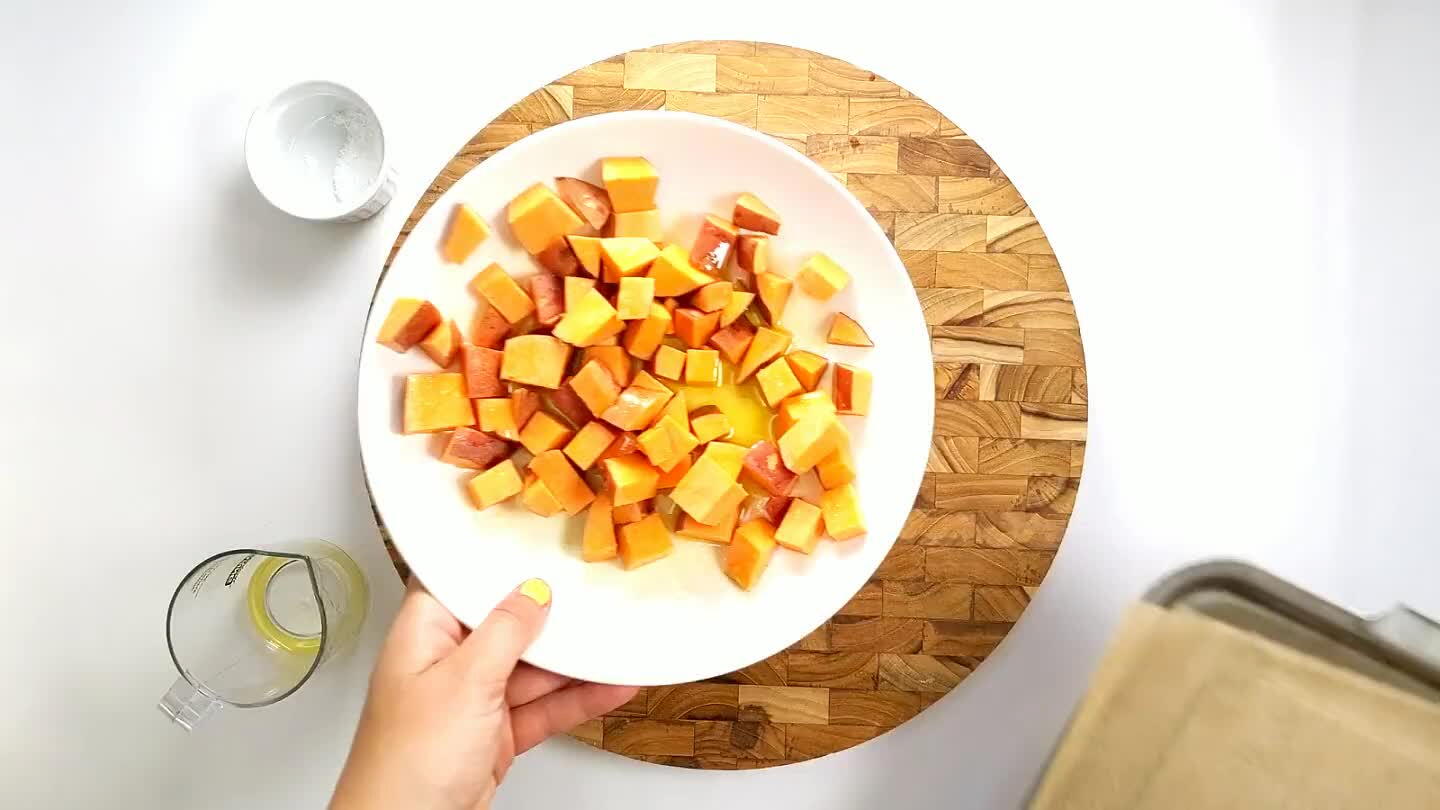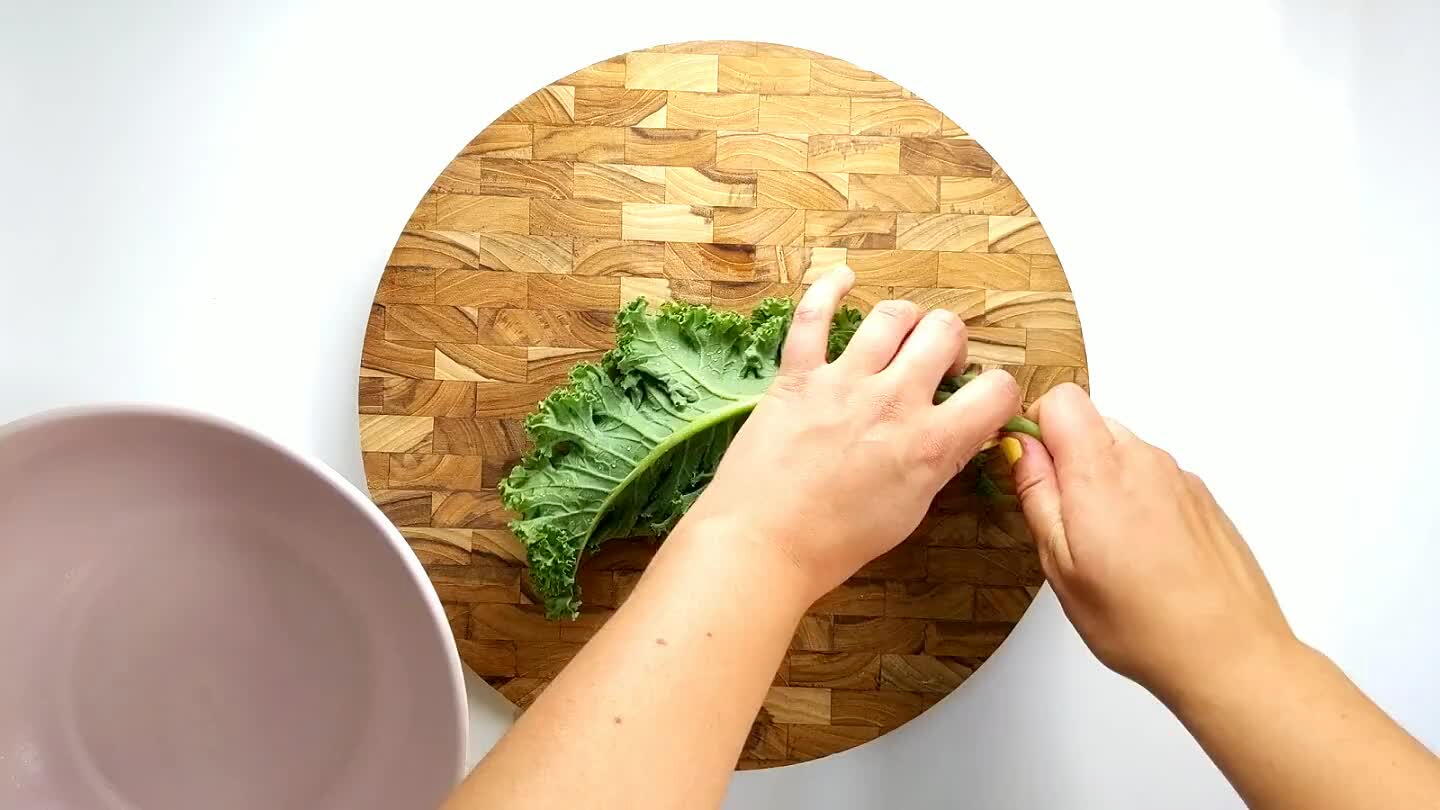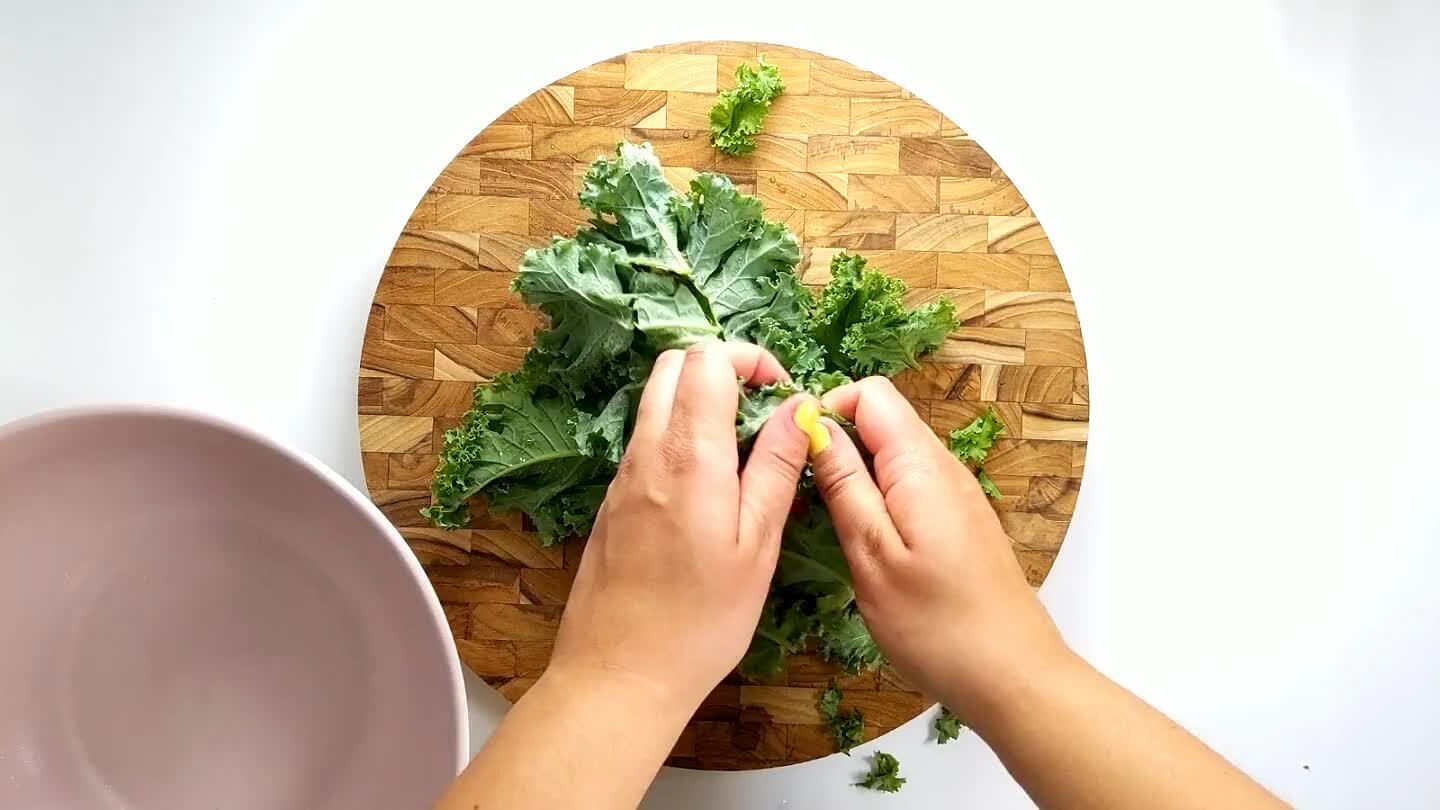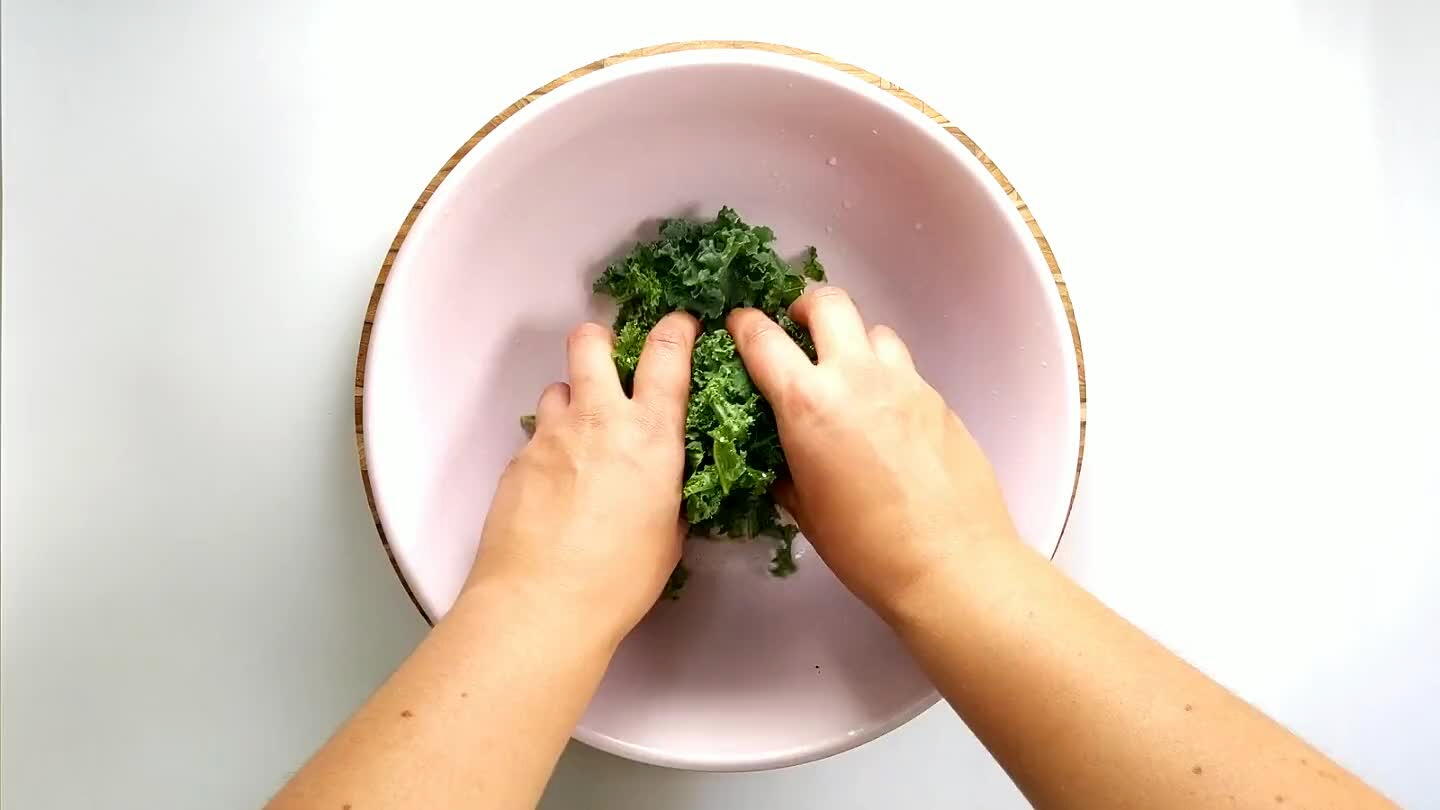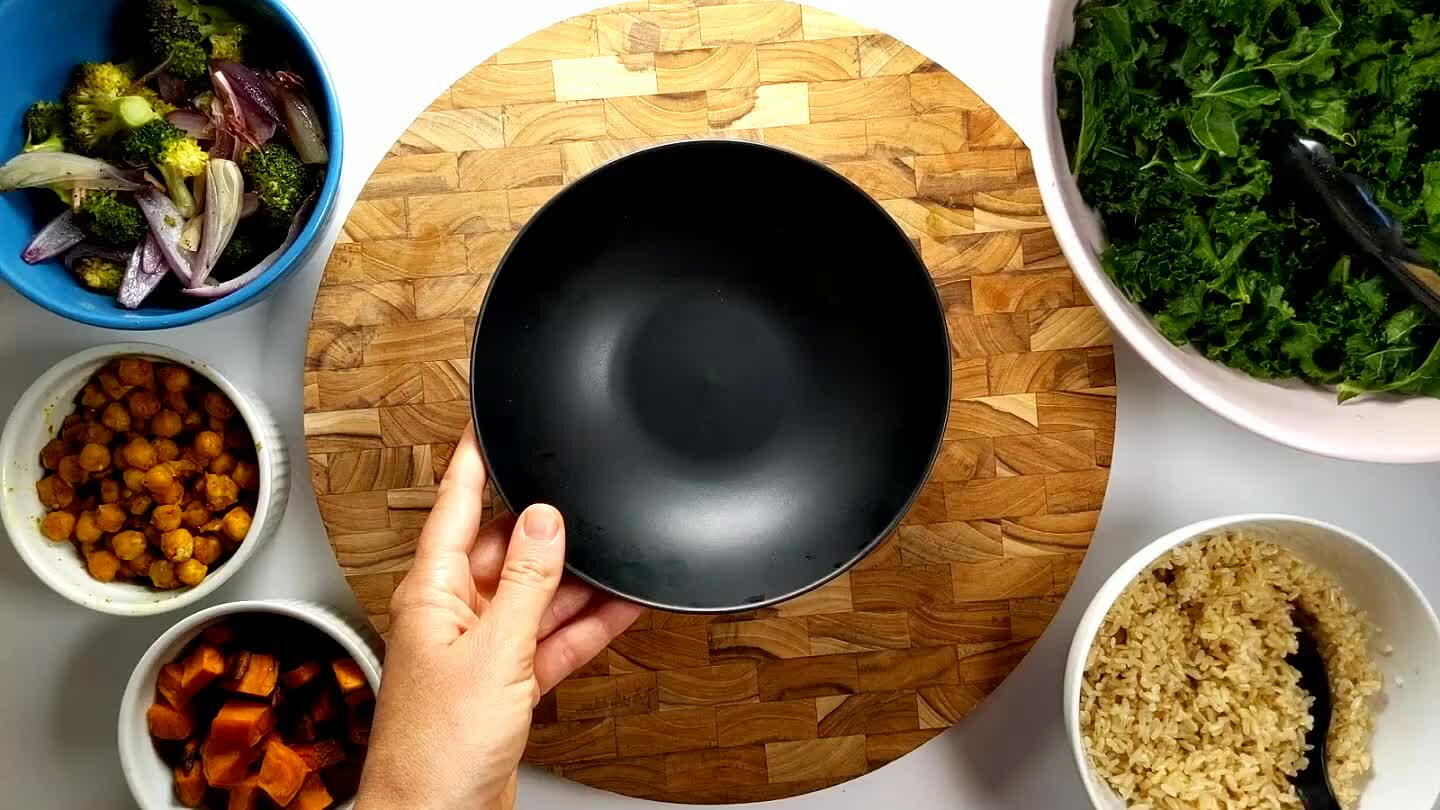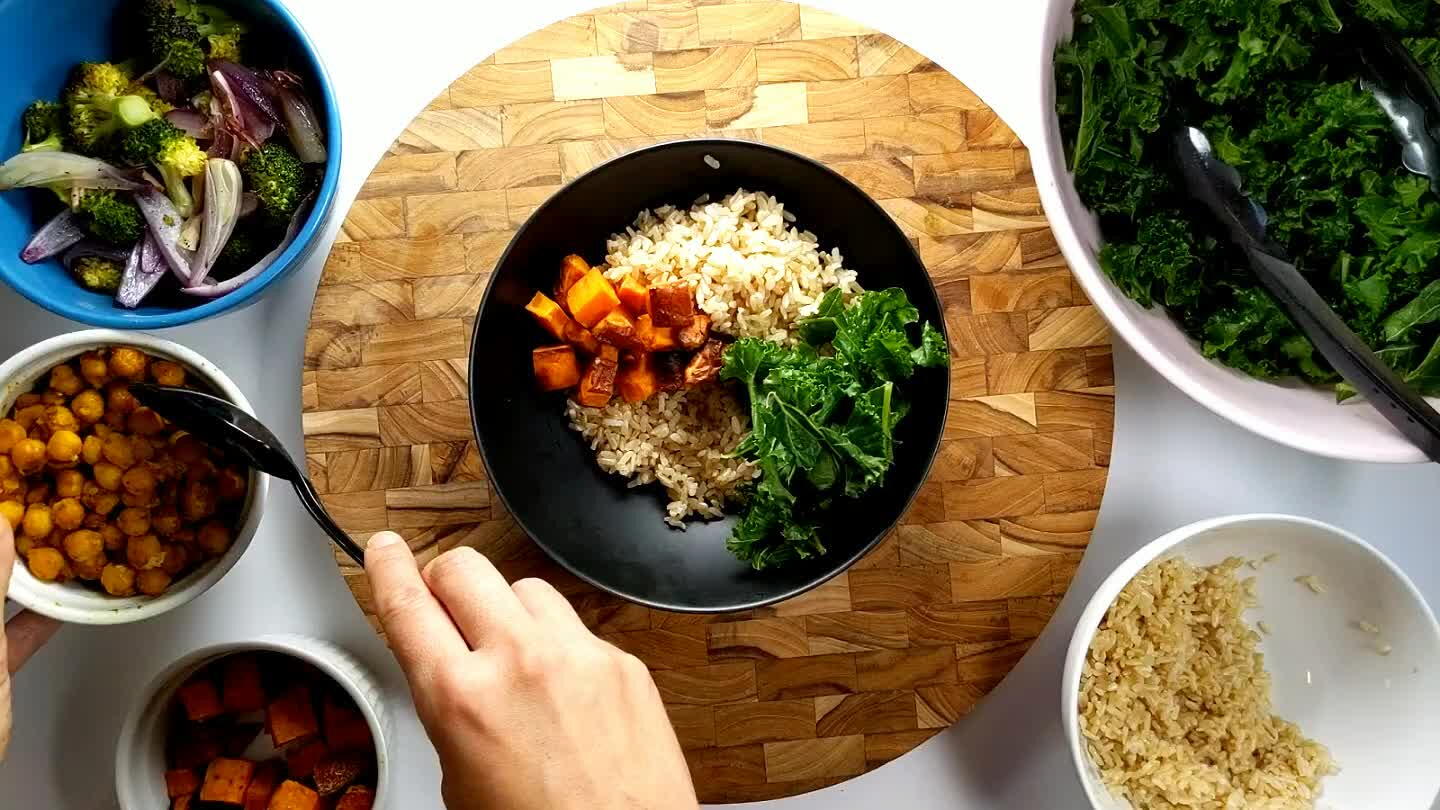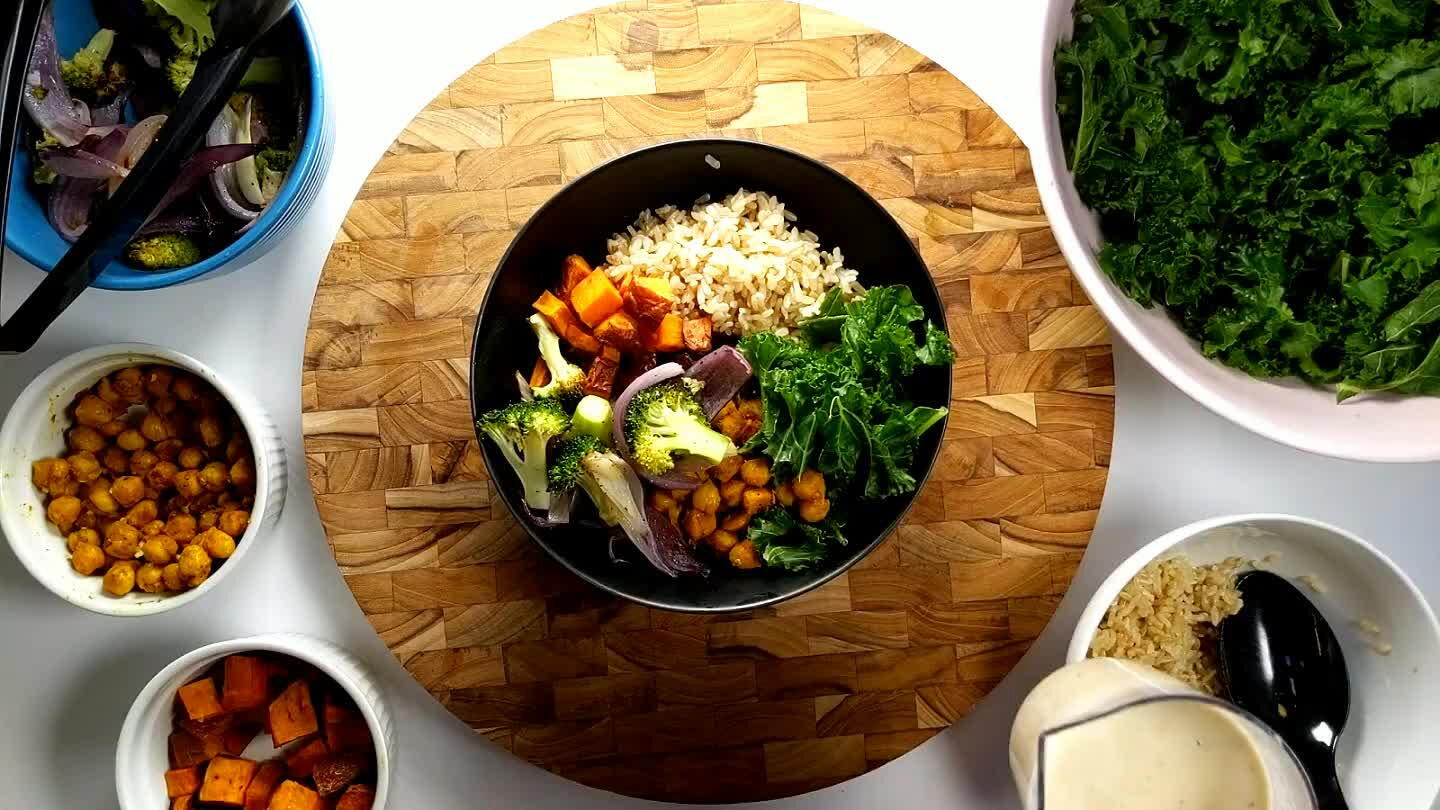 Top the bowls with the tahini dressing.