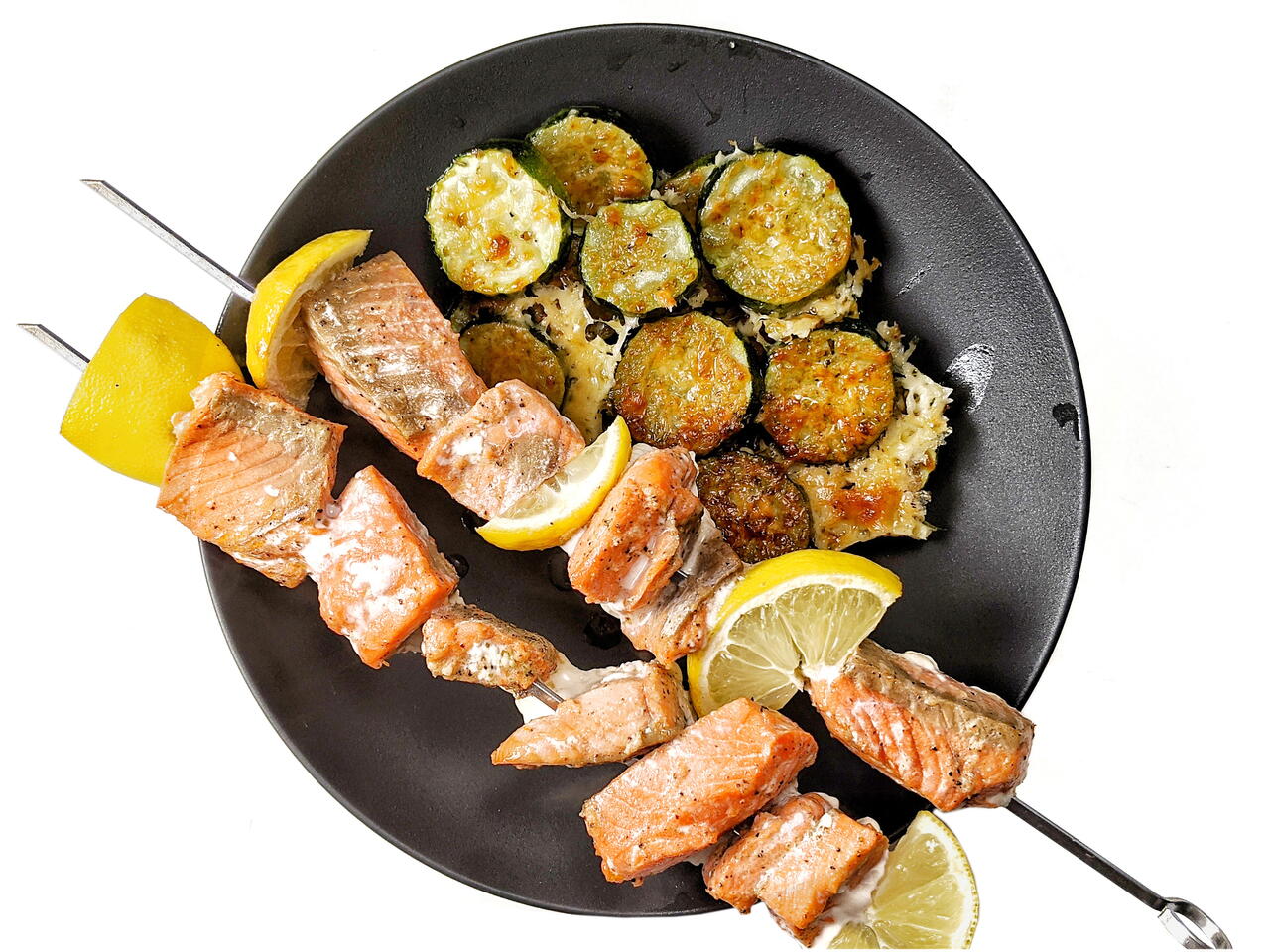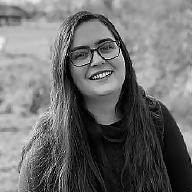 Recipe video made by Michelle
Published on 01/15/2020, viewed by 13977 , 0 Comments
4 portions
30m
No need to fire up the grill for these skewers. Pop these in the oven for a low stress dinner.
What you will need
2 Zucchini
1/4 cup of Shredded Parmesan Cheese
2 Tbsp of Olive Oil
1 tsp of Chopped Garlic
1 tsp of Dried Oregano
1½ lbs Fresh Salmon Fillets (or frozen)
2 Lemons
½ tsp Garlic Powder
1 tsp Salt
2 tsp Black Pepper
(Nutritional facts 128 calories, 5.62 g fat, 1.88 g carbohydrates, 18.2 g protein, 41 mg cholesterol, 381 mg sodium)
How to cook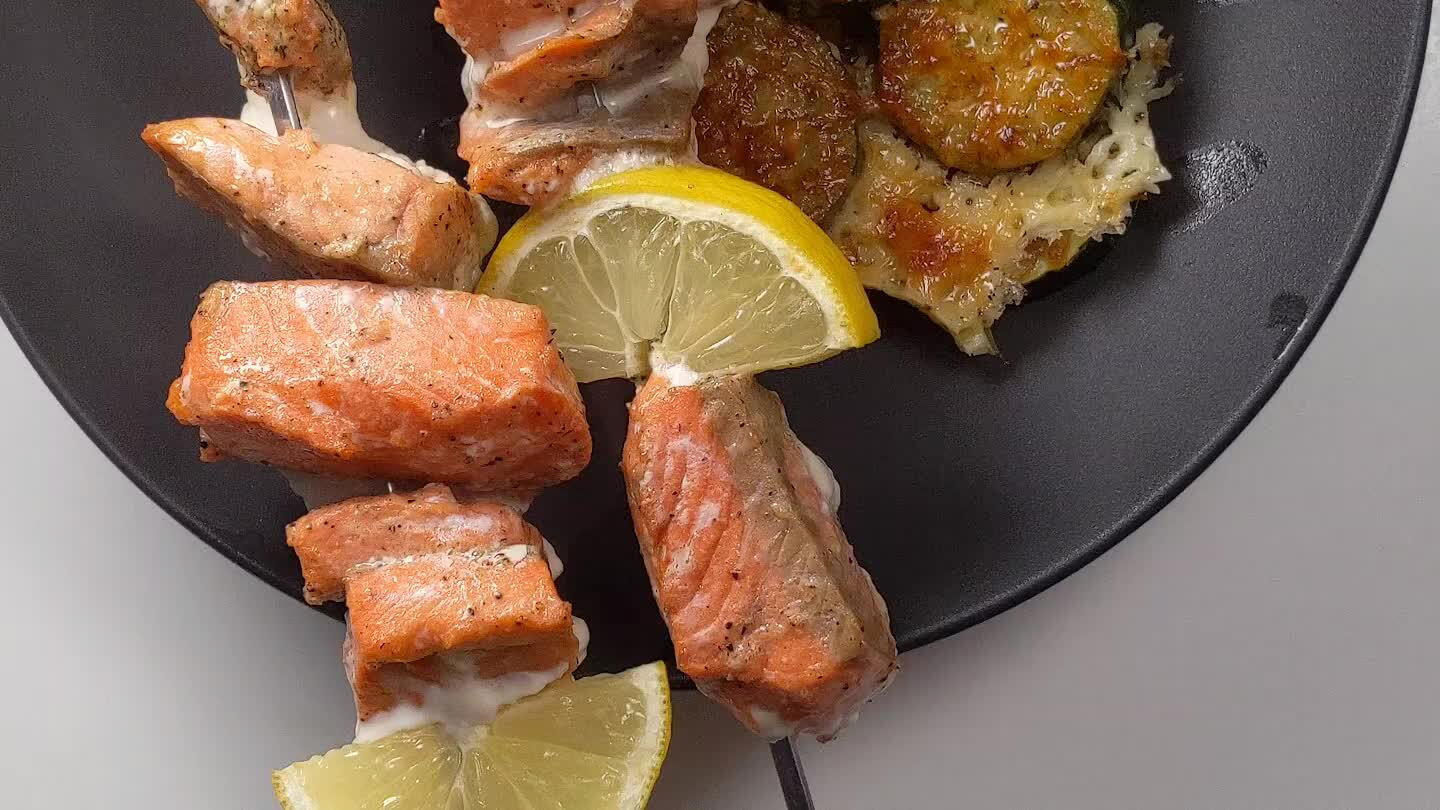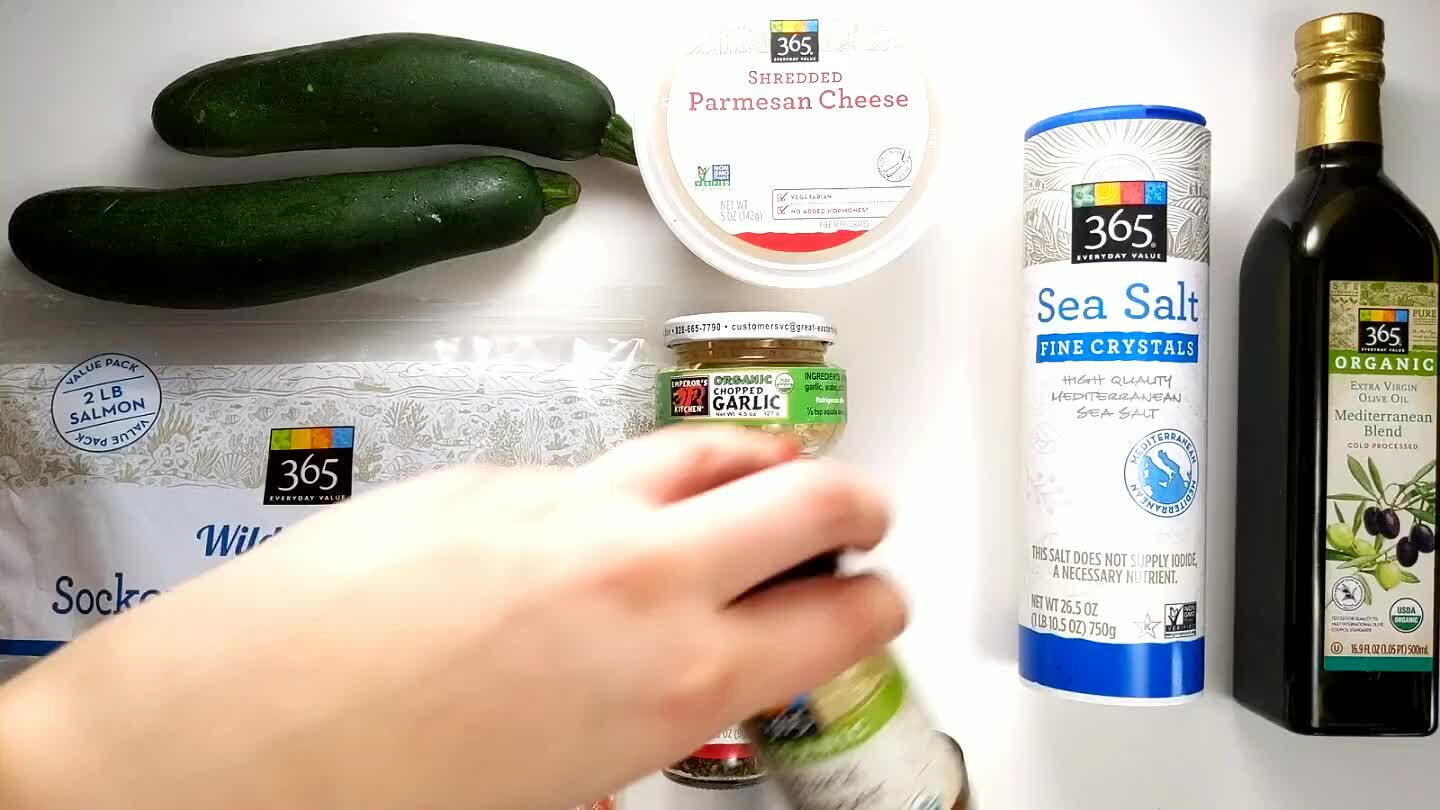 Gather all ingredients.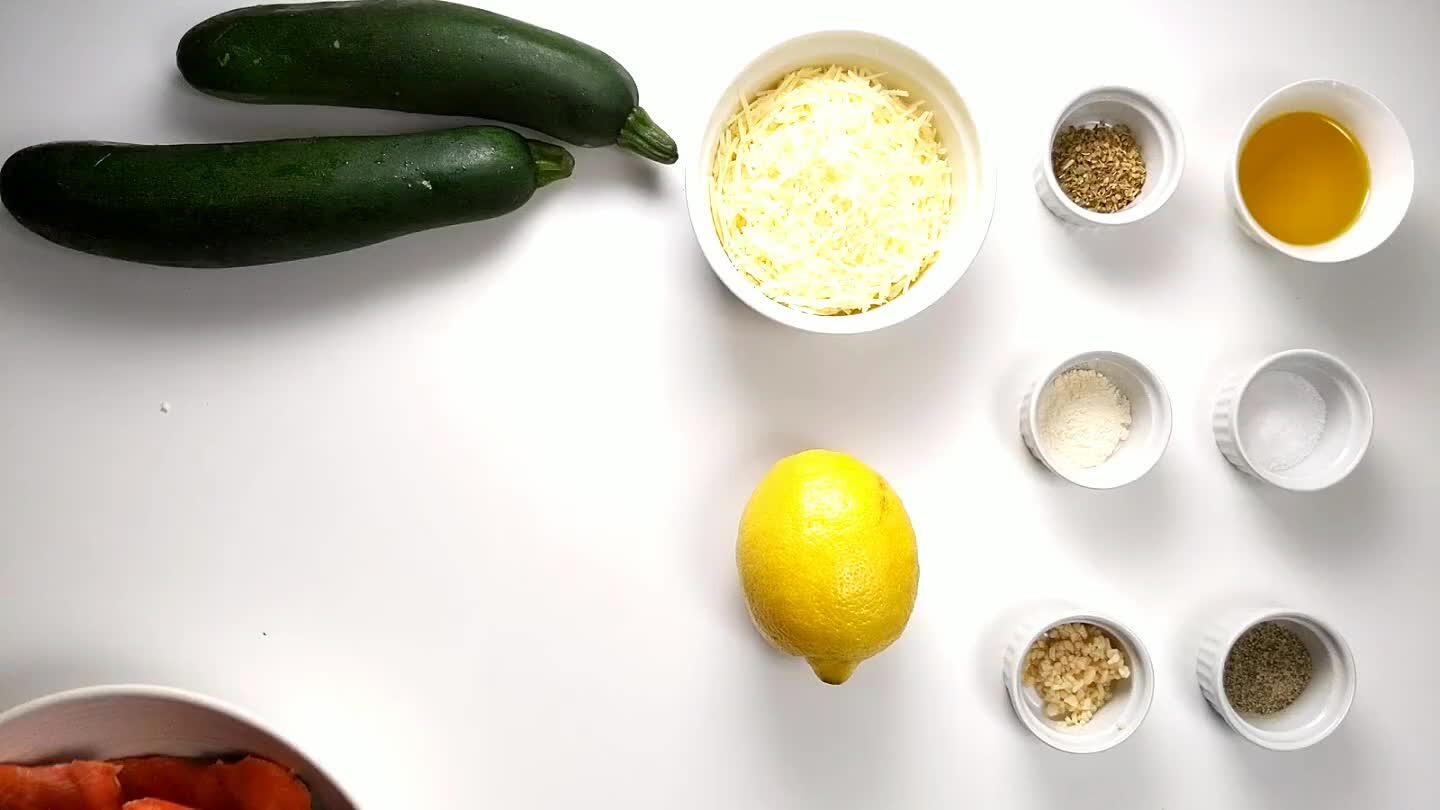 Portion ingredients.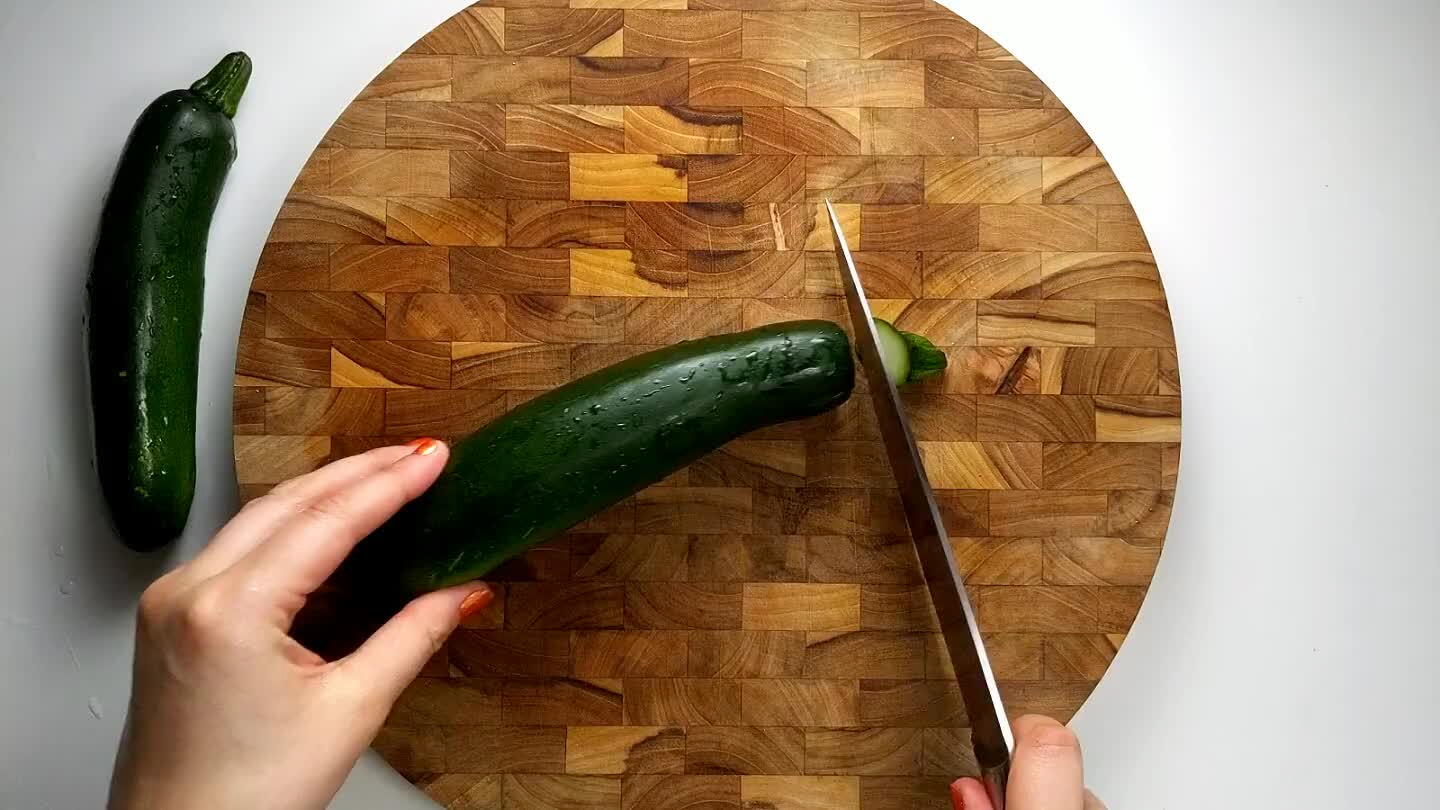 Wash the zucchini and slice off the stem. Slice into 1/4 inch discs.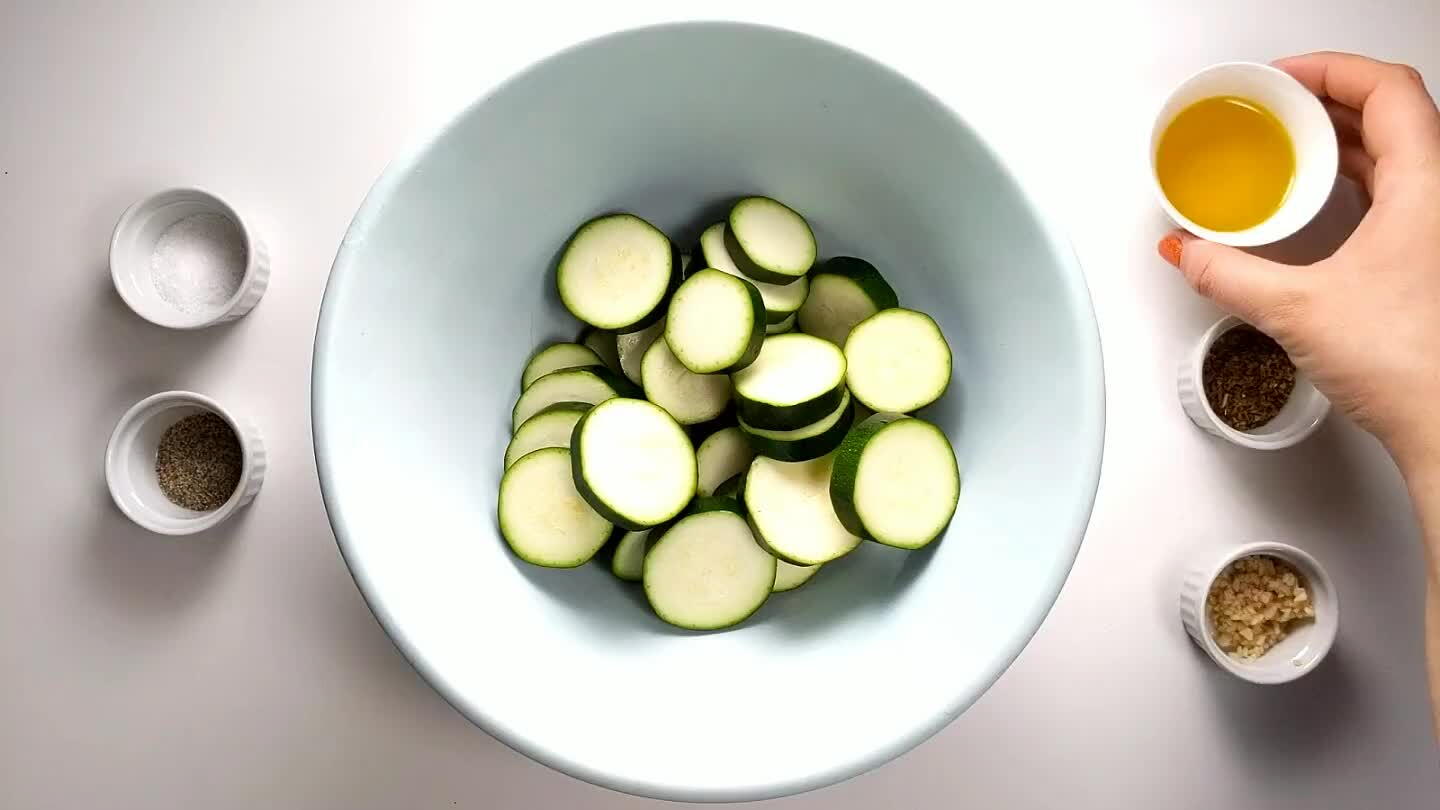 Put the zucchini in a mixing bowl. Add the olive oil, oregano, and garlic to the zucchini.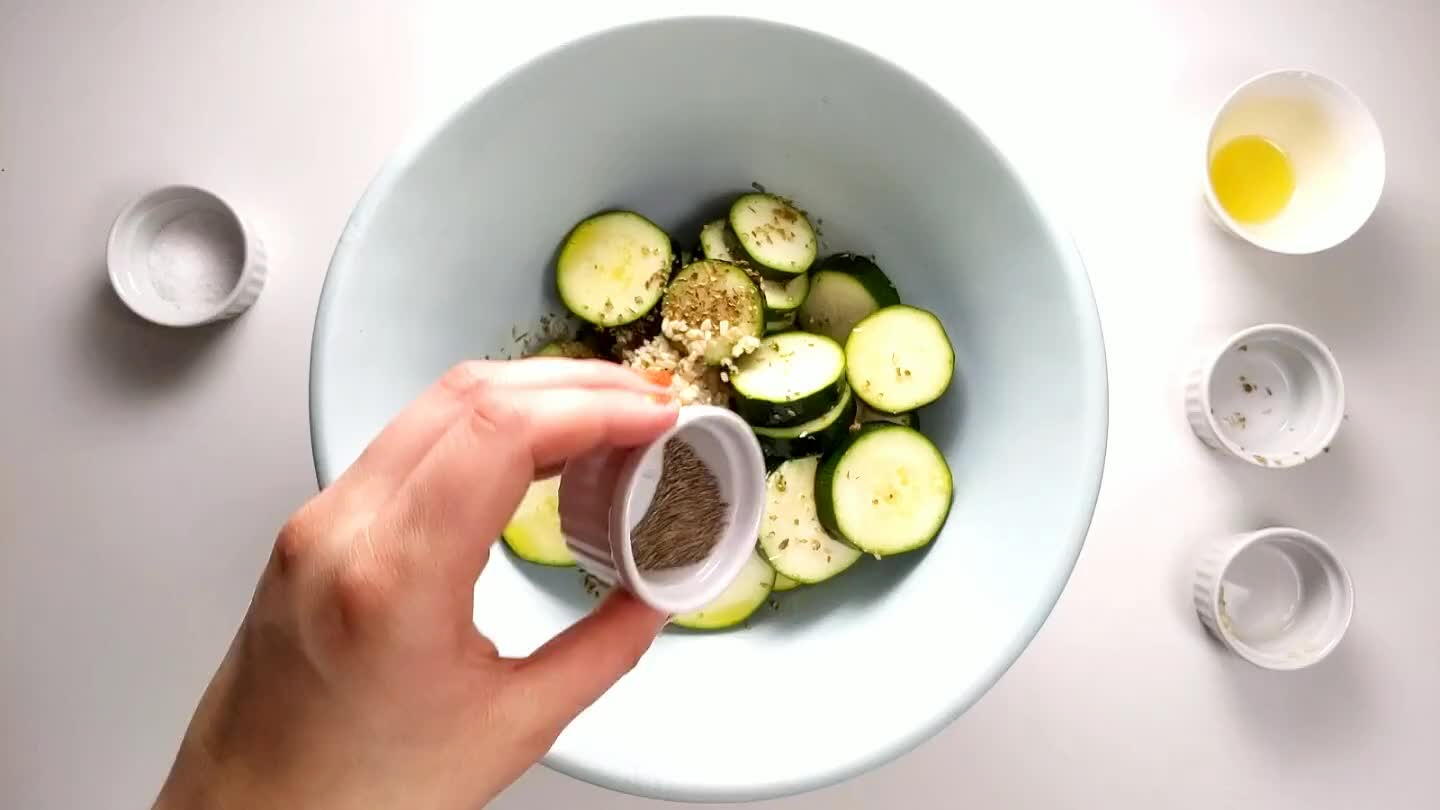 Season with 1/2 tsp salt and 1/4 tsp pepper. Mix together to coat in oil and seasonings.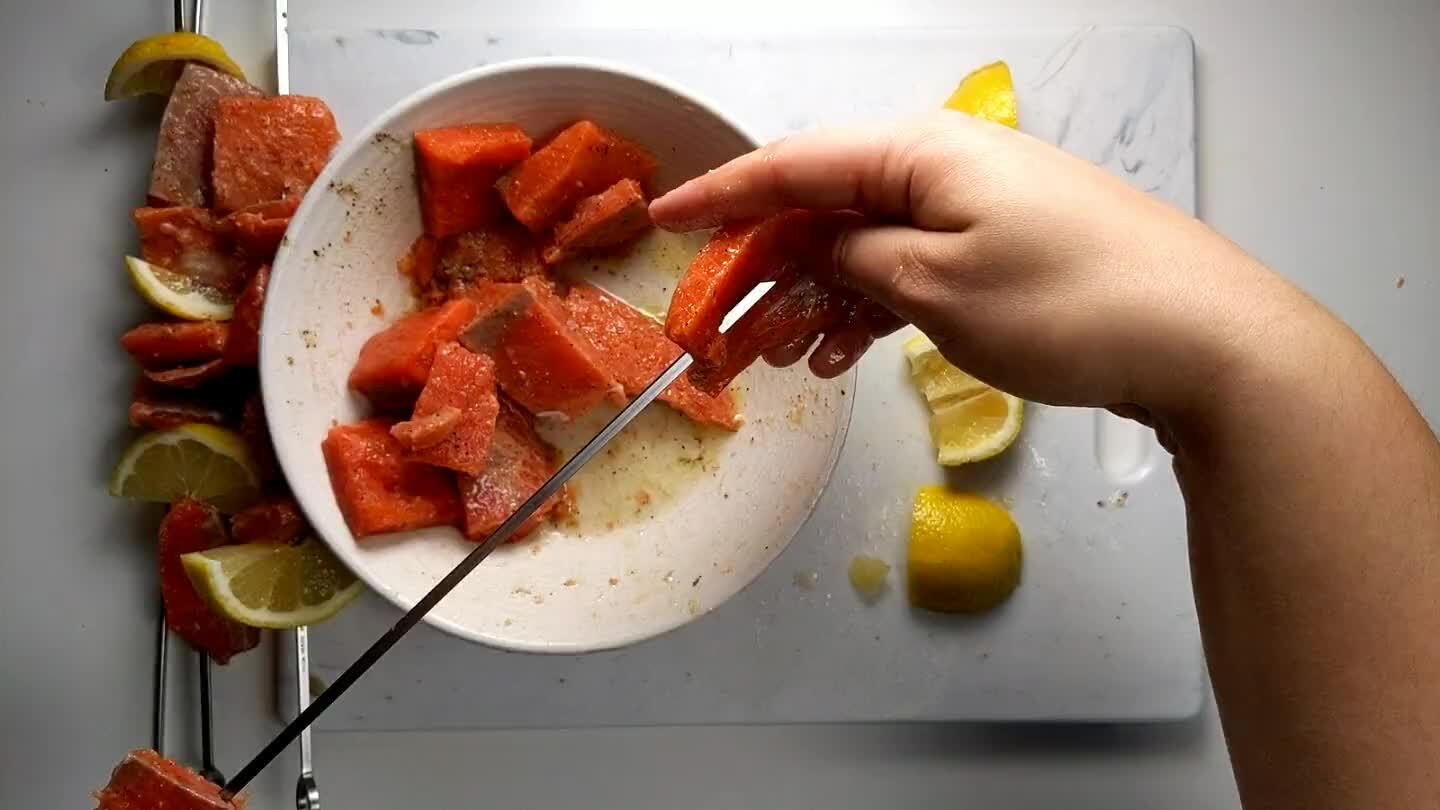 Place the zucchini on a foil lined pan in one layer.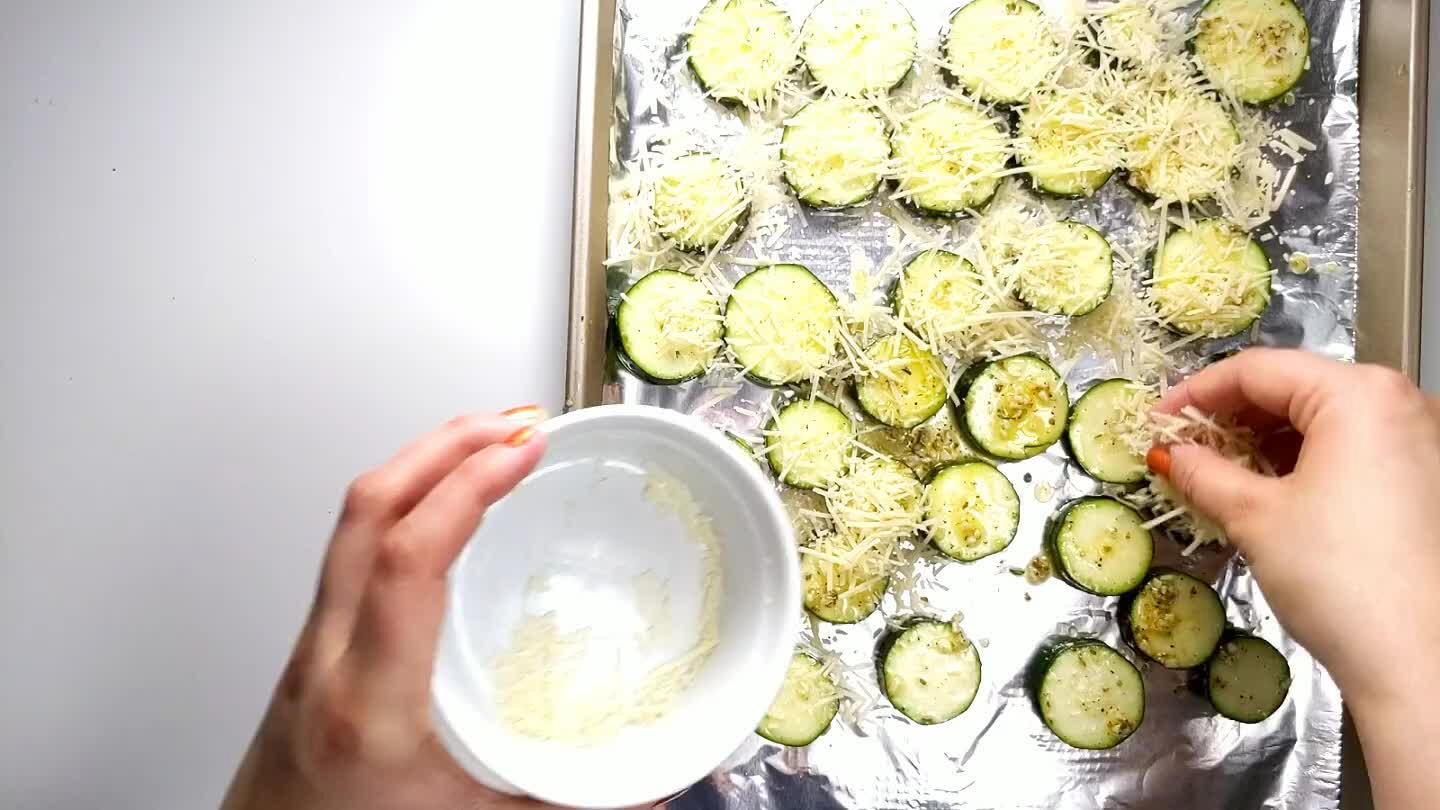 Sprinkle the tops of the zucchini with parmesan cheese. Set aside and place in oven 3 minutes before the salmon skewers are ready to go in the oven.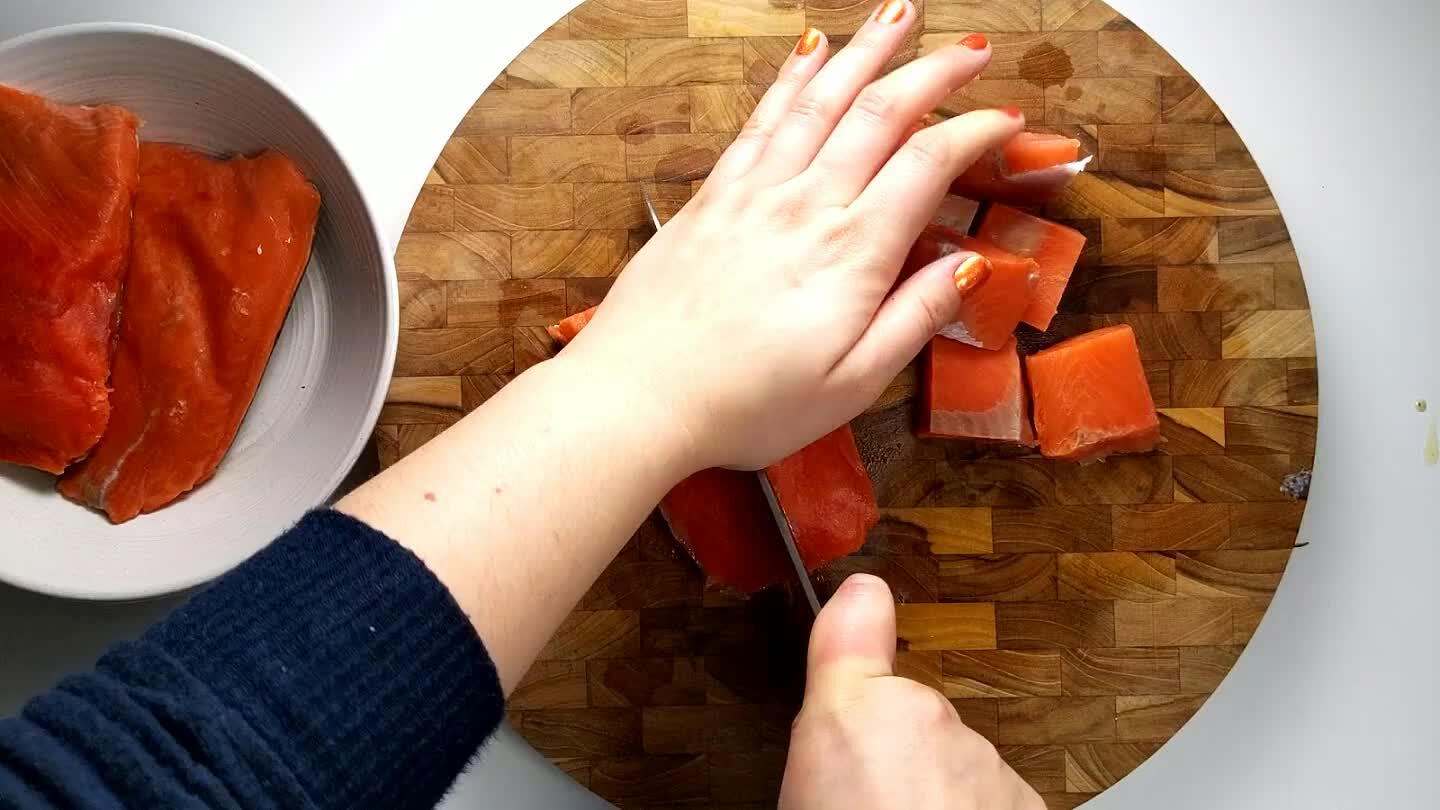 Cut the salmon into chunks about 1 inch cubes. Remove the skin if you prefer.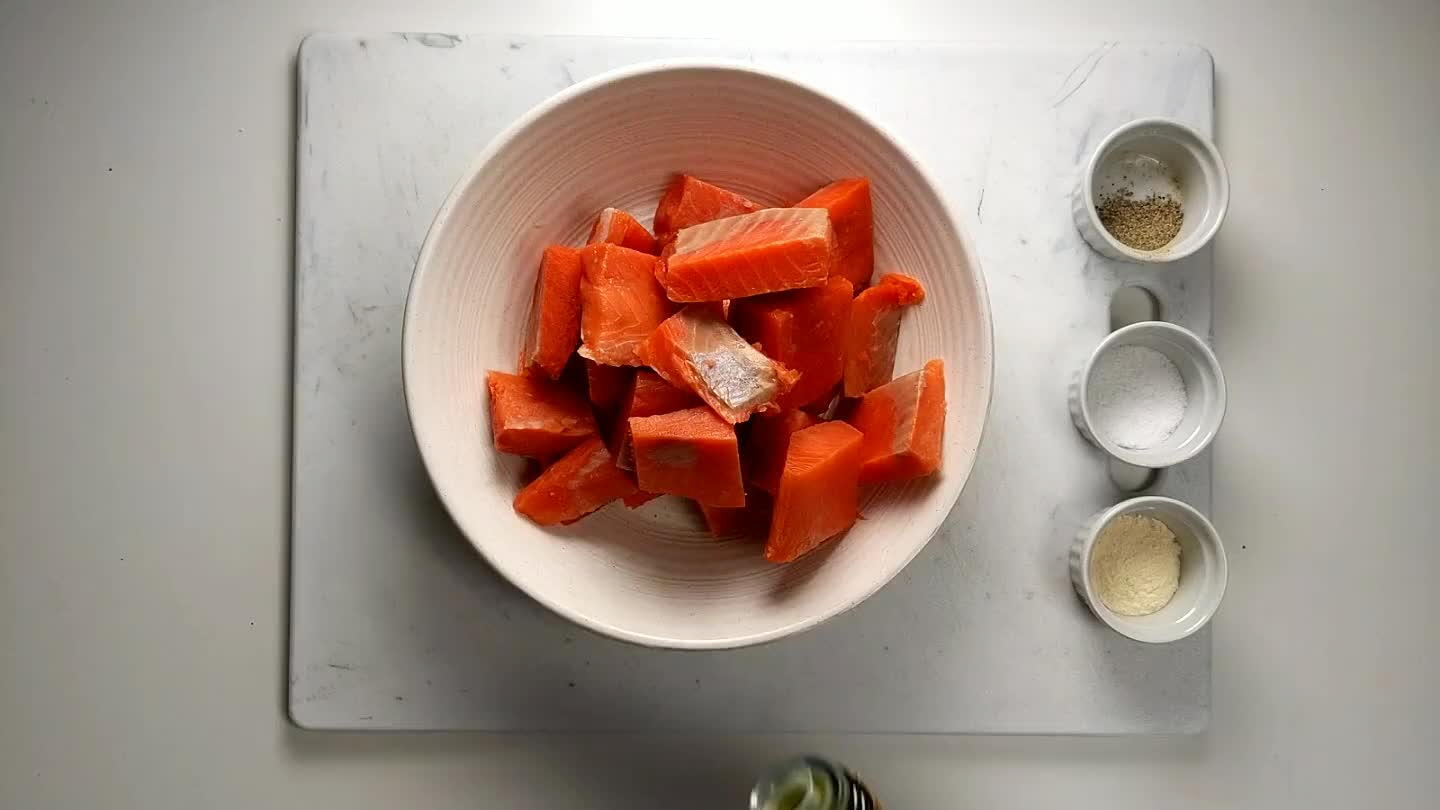 Add some olive oil to the salmon and sprinkle the garlic powder, salt, and pepper.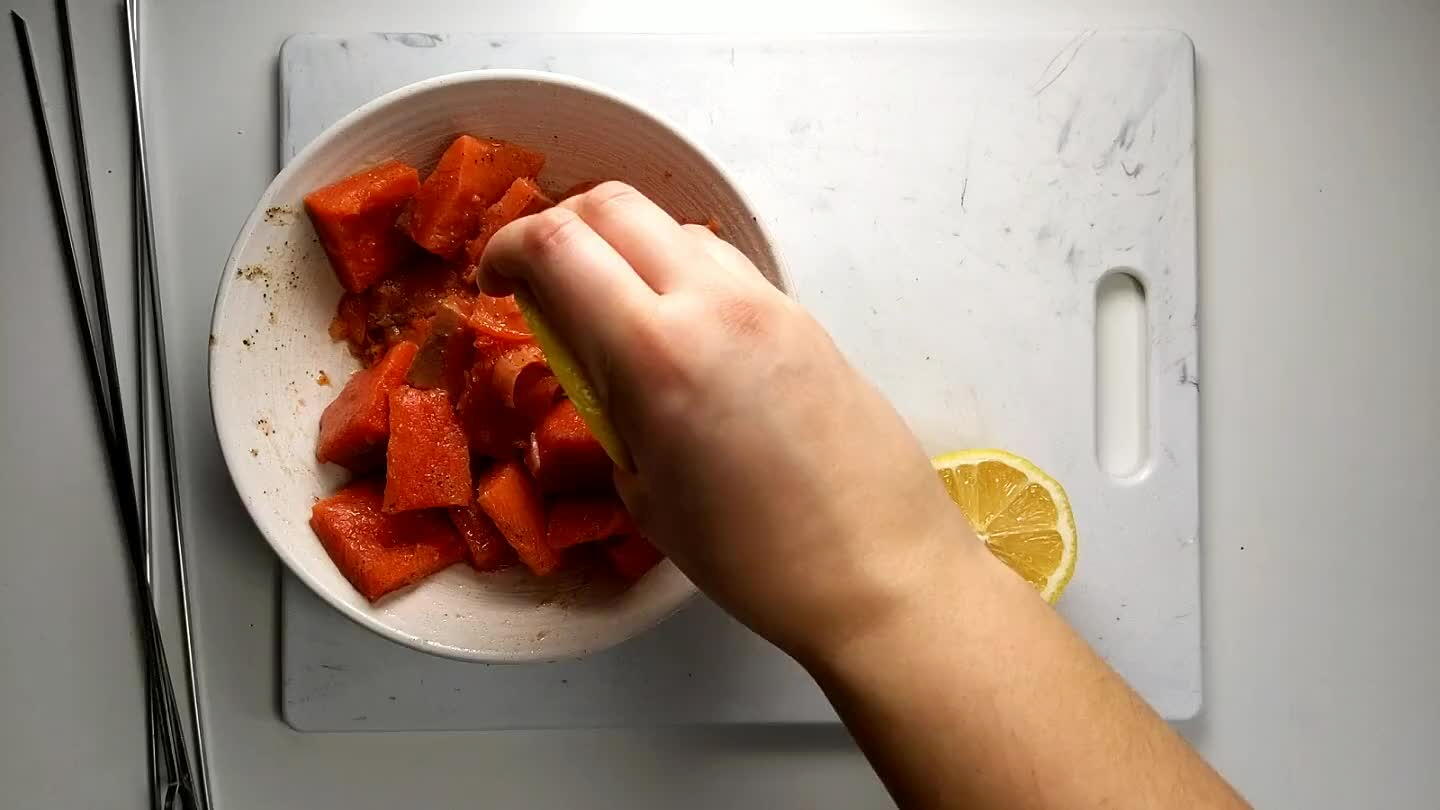 Find some metal skewers, or soak some wooden skewers and squeeze the lemon over the salmon.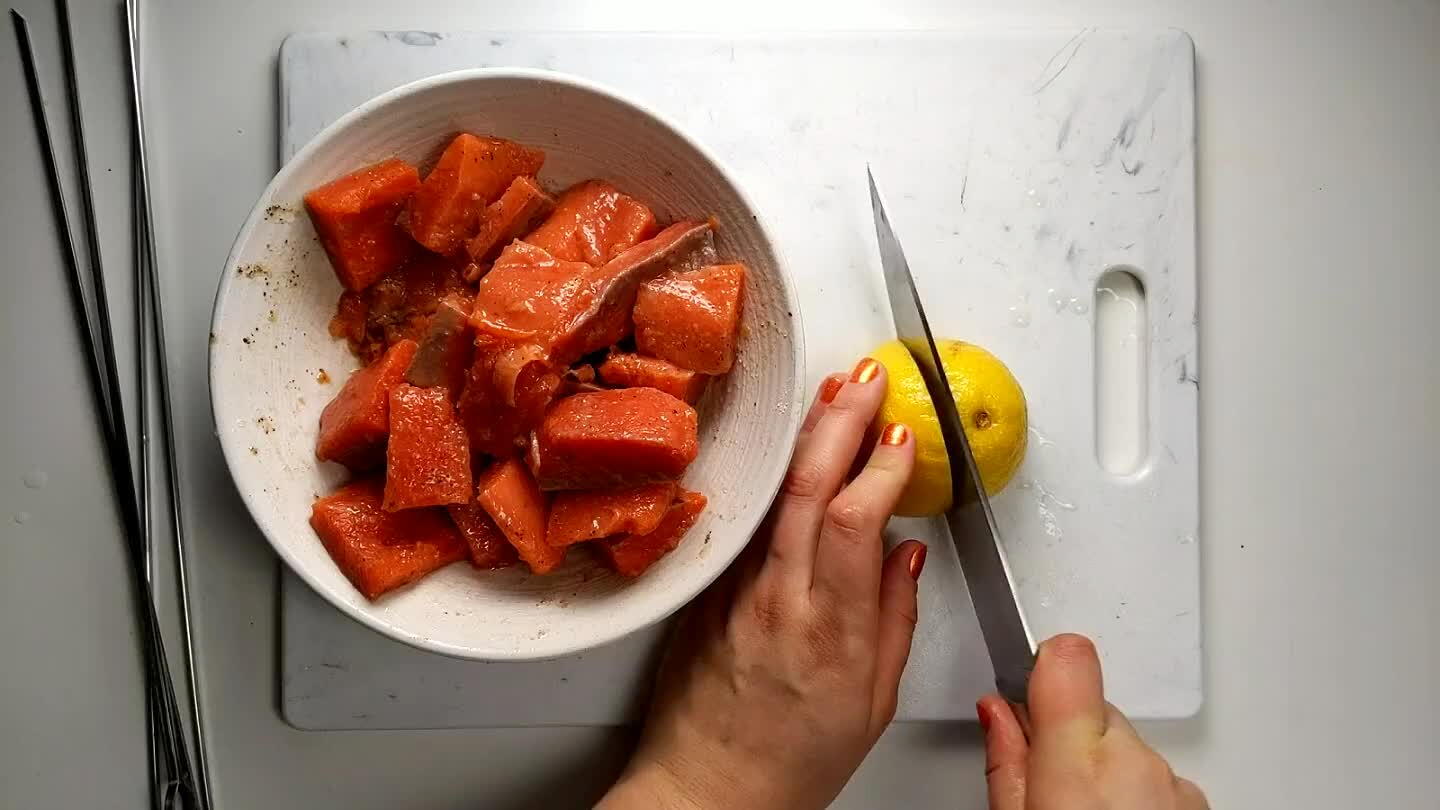 Slice the other lemon into slices and put put on the skewers between chunks of salmon.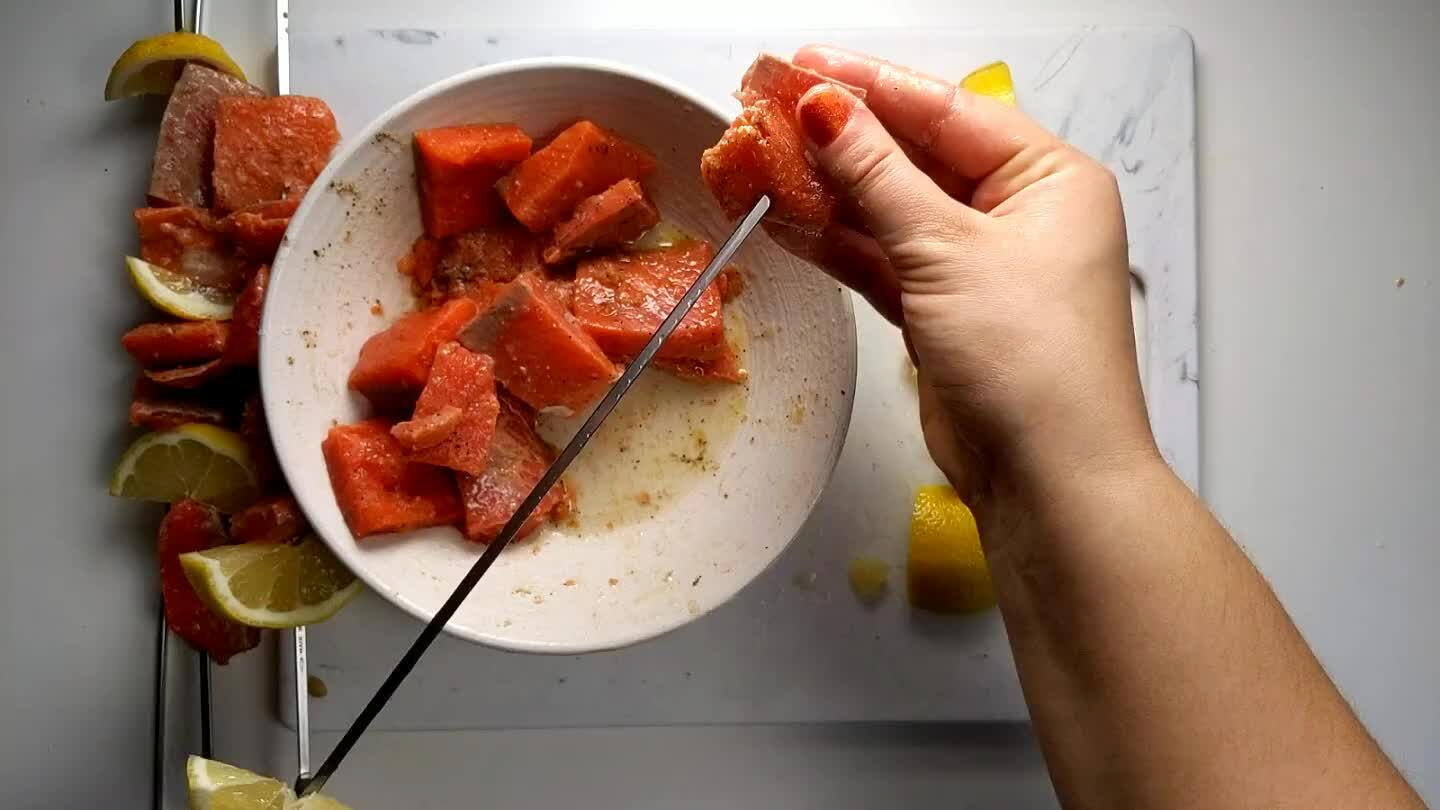 Continue to add lemon slices and salmon chunks until you have 4 evenly filled skewers.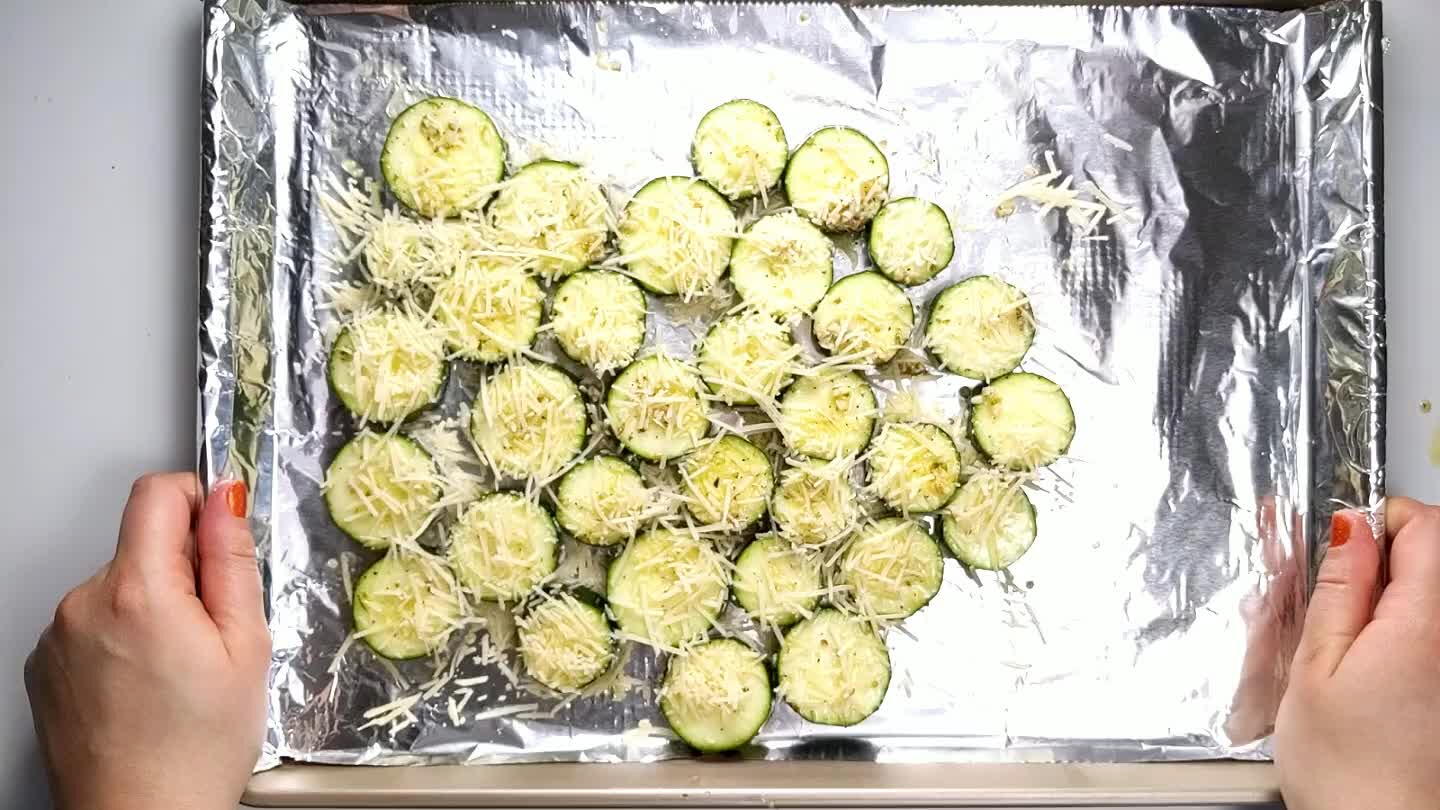 Bake the zucchini for 8 minutes, and the salmon skewers for 5 minutes. I recommend just putting the salmon in 3 minutes after the zucchini. If your salmon is still frozen, you may need to bake it a tad longer.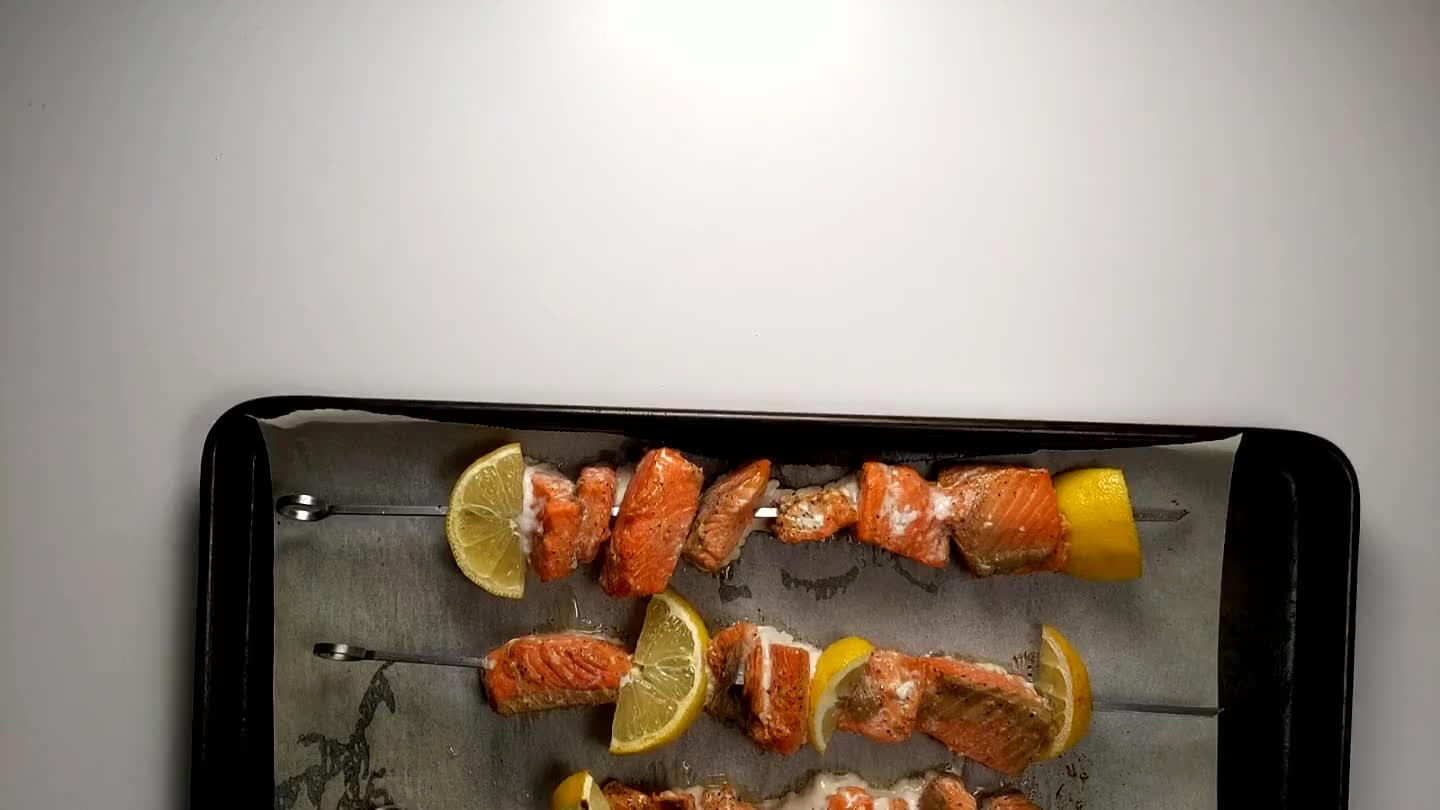 With the zucchini on the top rack and salmon on bottom, set the oven to broil for 3 minutes until the parmesan is nice and crispy.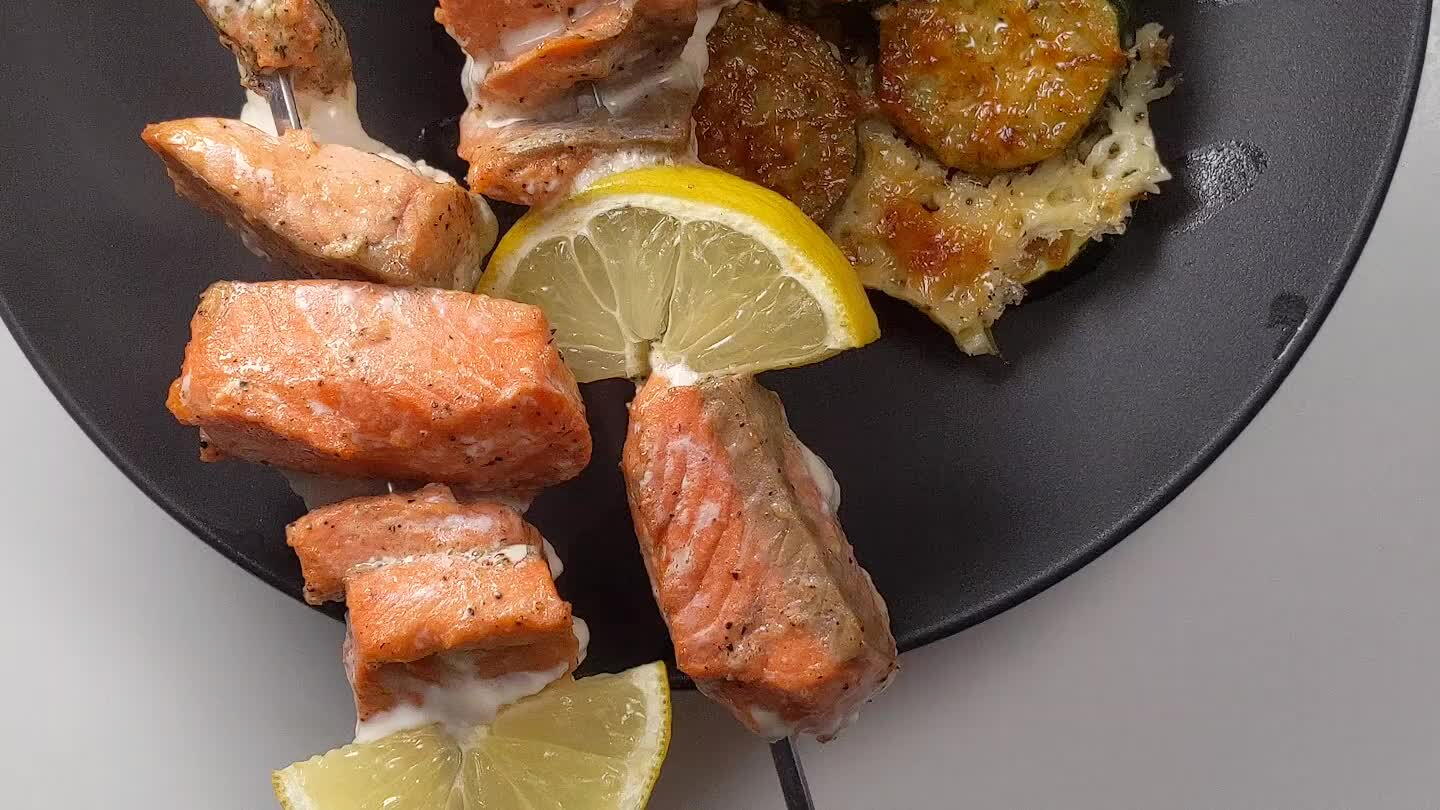 Comments