Spicy Chicken Quesadillas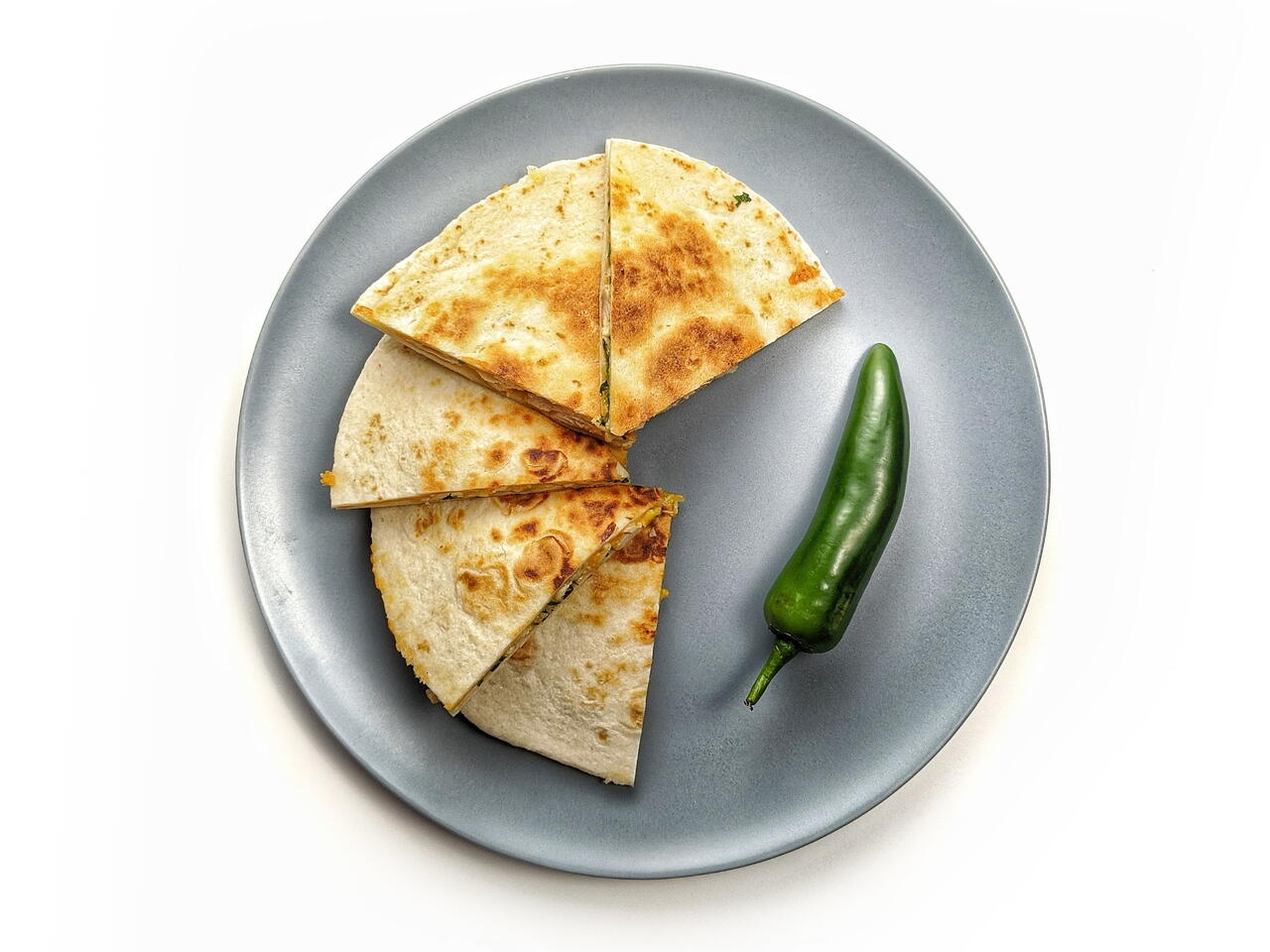 What you will need
1 lb Chicken Breast
1 Jalapeño
1/2 bunch Cilantro
4 oz. Shredded Mexican Cheese
Olive Oil
Salt
10 Flour Tortillas
(Nutritional facts 200 calories, 6.69 g fat, 19.6 g carbohydrates, 15.64 g protein, 37 mg cholesterol, 1543 mg sodium)
How to cook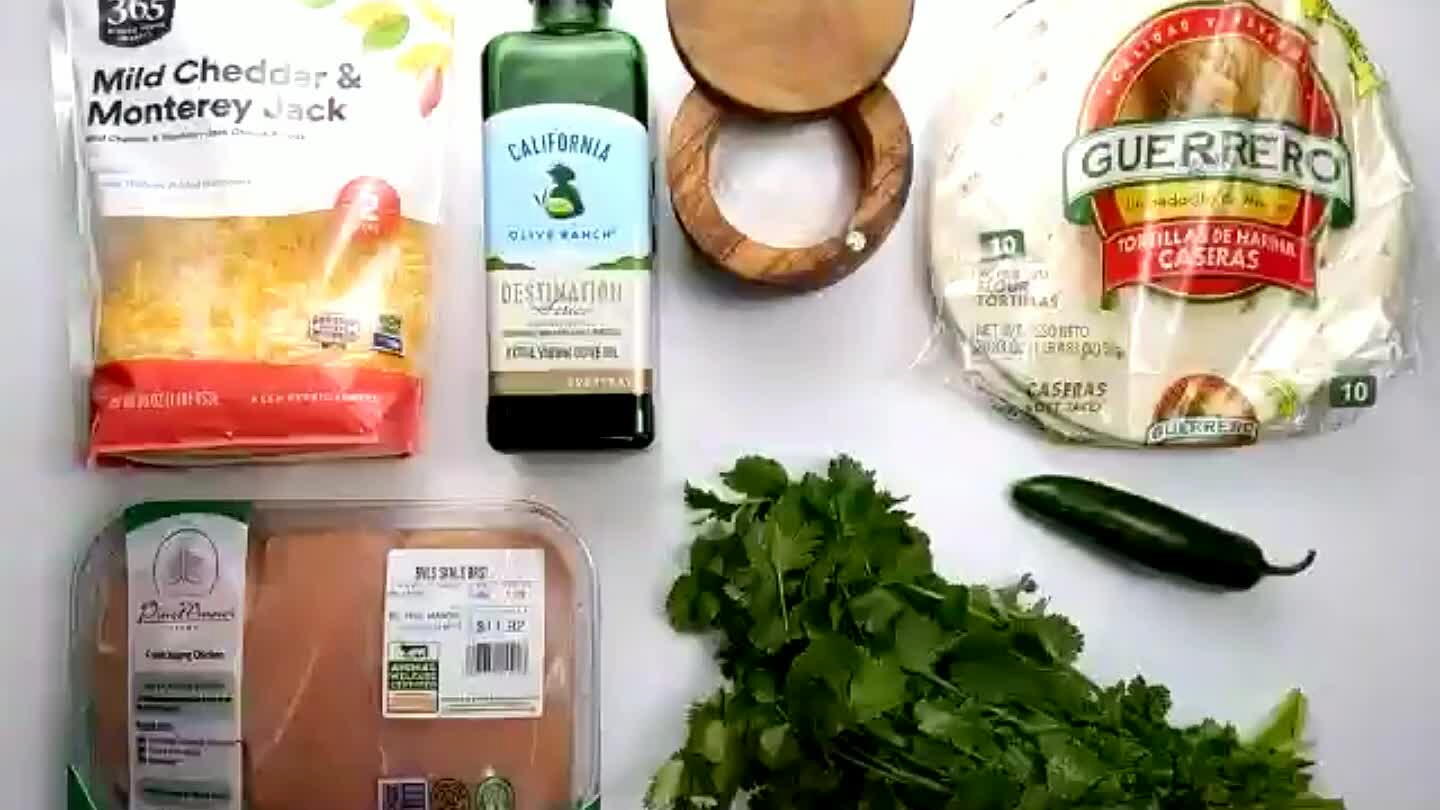 Gather the ingredients.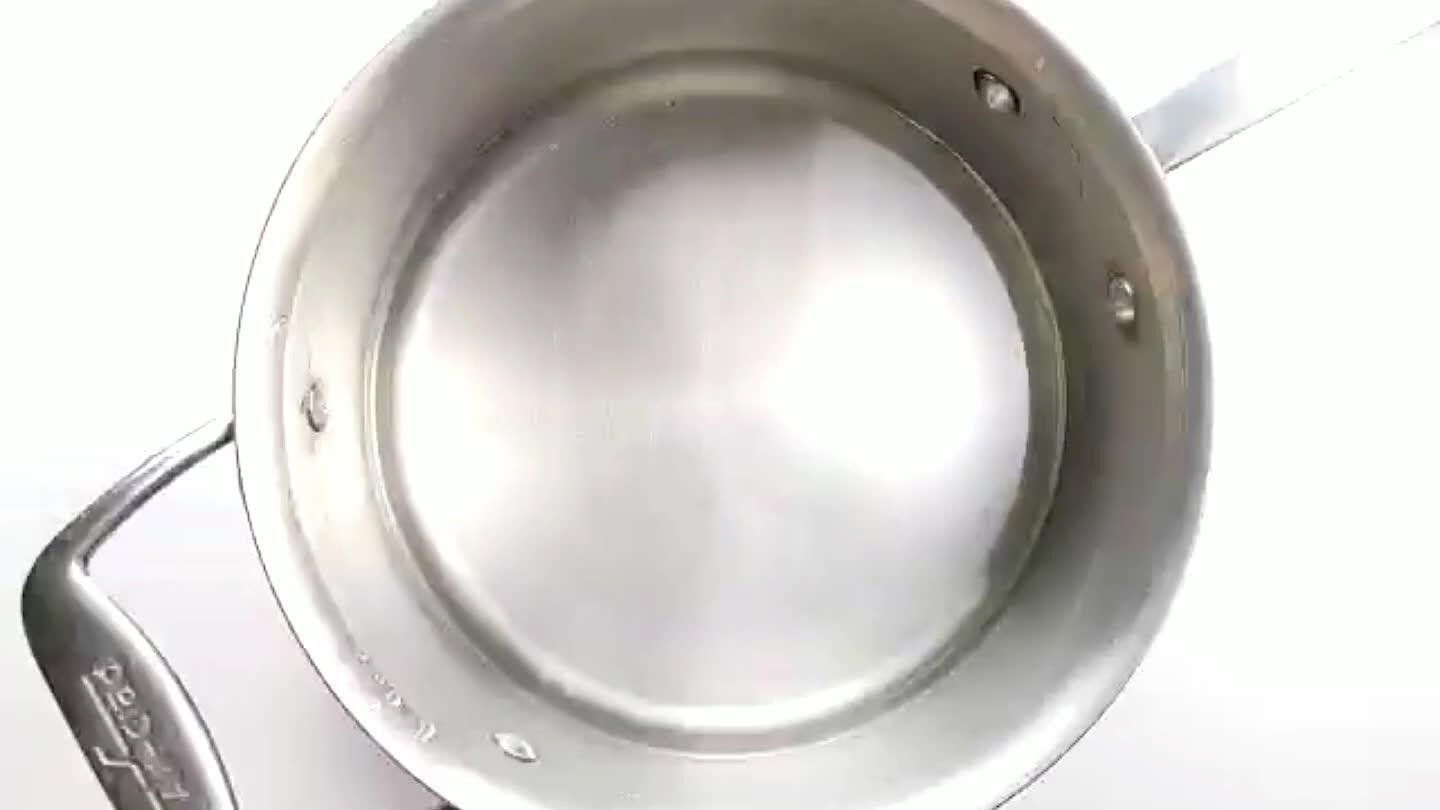 Place chicken breast in a pot over medium heat with just enough water to cover it. Once the water begins to bubble gently, begin to shred the chicken with 2 forks. Reduce heat as necessary to maintain a gentle simmer. When the chicken is shredded, let it simmer for about 5 minutes while you prep the other ingredients, then strain.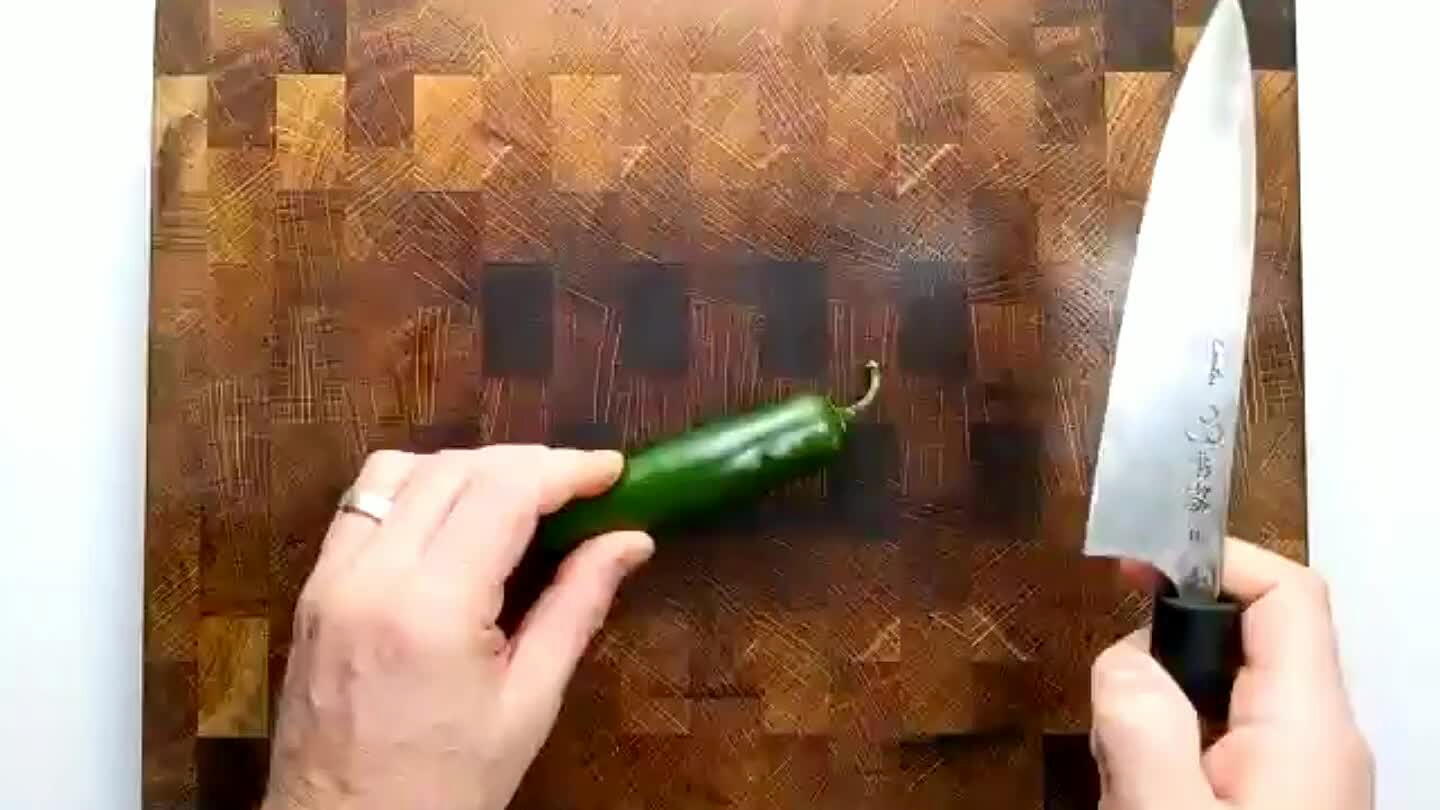 Dice the jalapeño into tiny little cubes. This is one of my favorite prep techniques. It's very satisfying. Cut off the stem tip. Slice the chile in half. Remove the seeds. Slice the halves into strips, as thin as possible. Group the strips and slice into tiny little cubes.
Clean and dry the cilantro. Roll up about 1/2 a bunch and give it a rough chop. Don't be afraid to include some stem. Cilantro stem adds plenty of flavor and texture.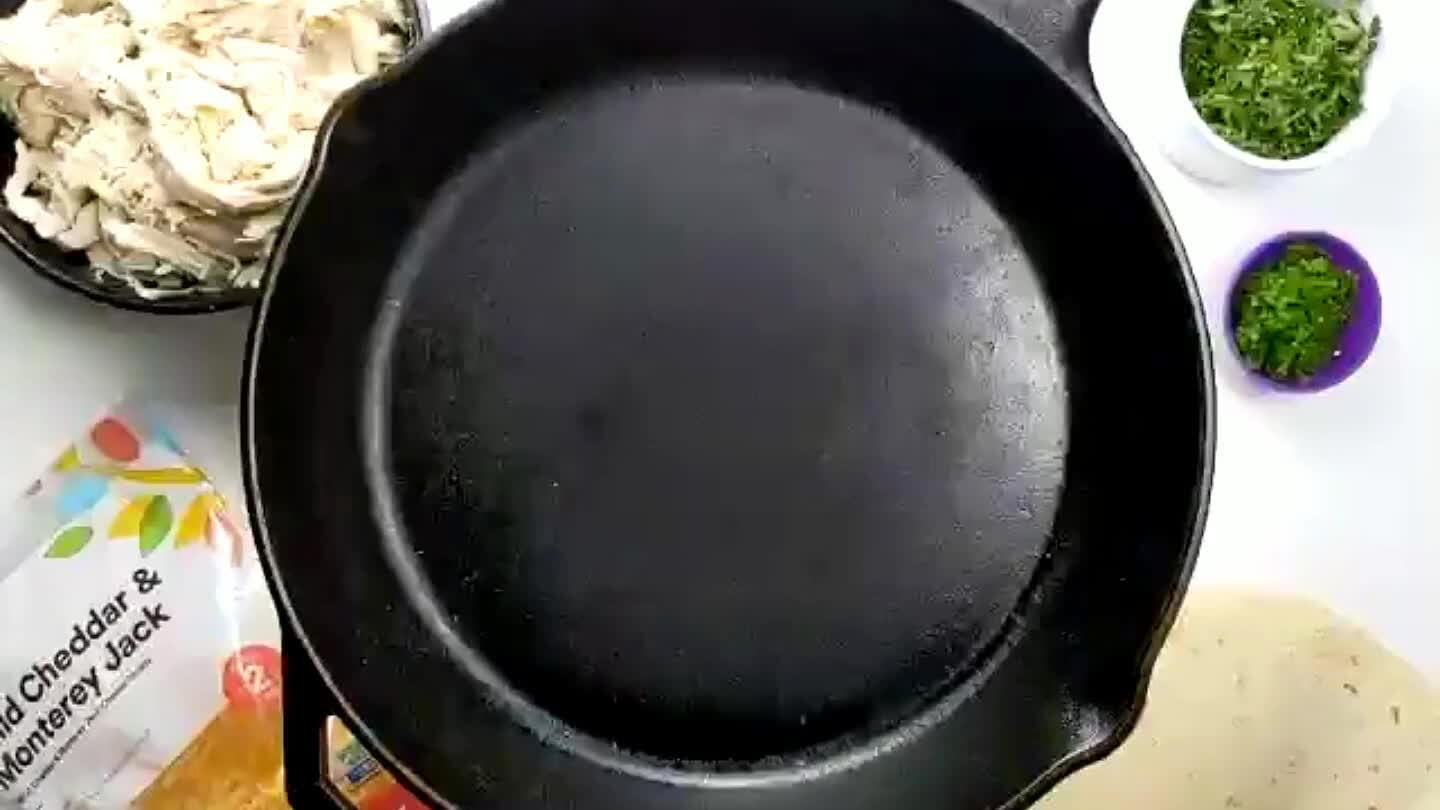 Place a heavy skillet over medium heat for 2-3 minutes. Place a tortilla in the warm skillet.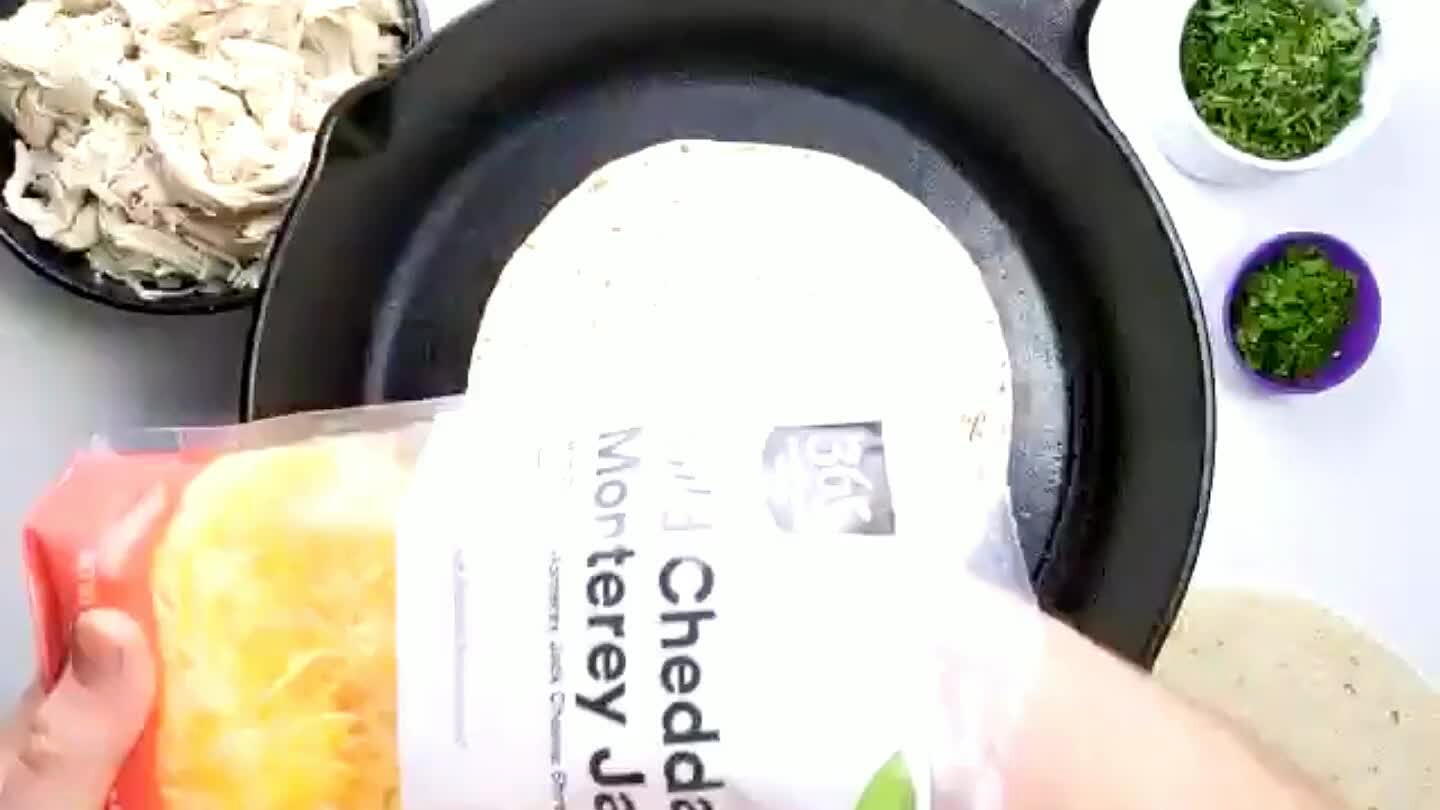 Add a handful of shredded cheese.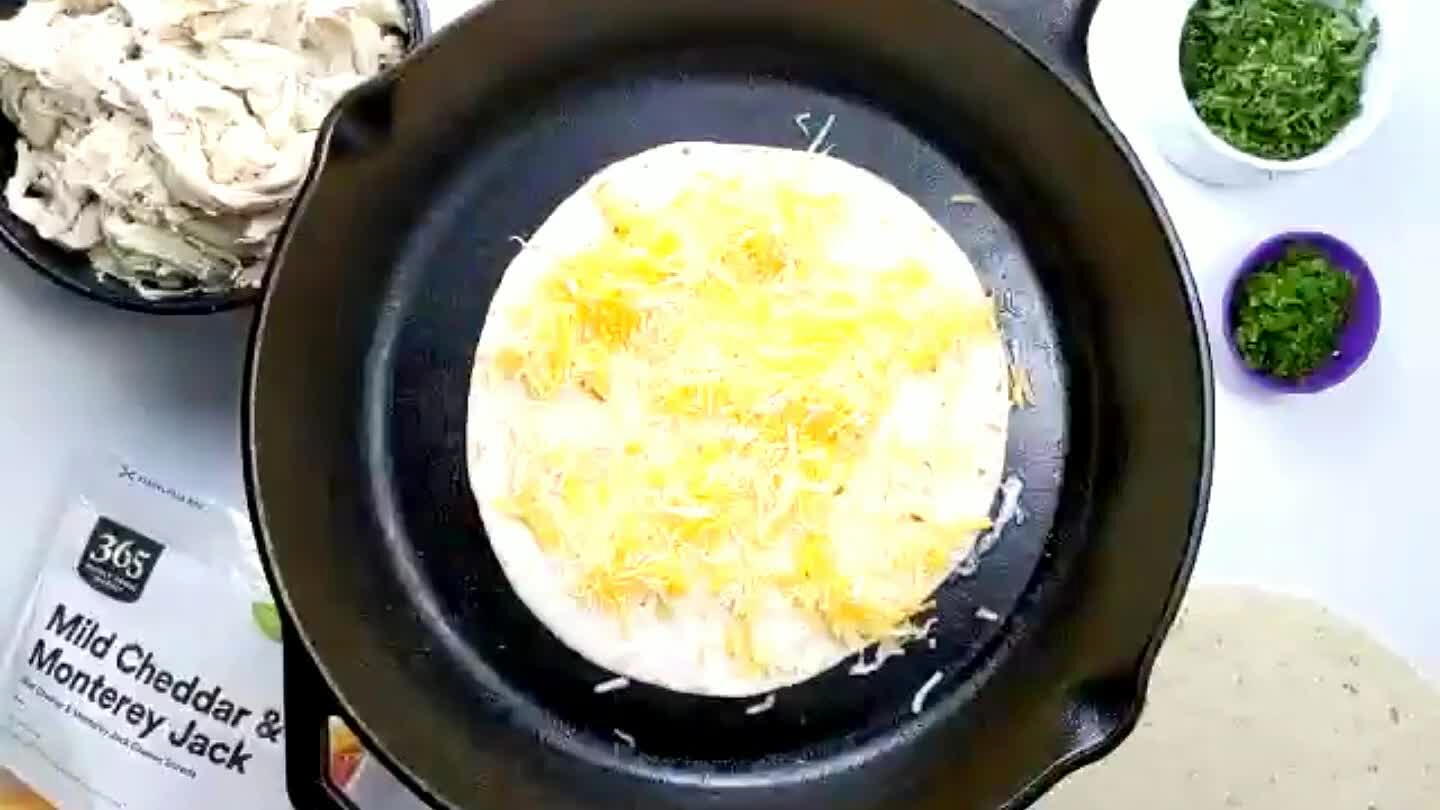 Add a handful of shredded cheese on top of the chicken.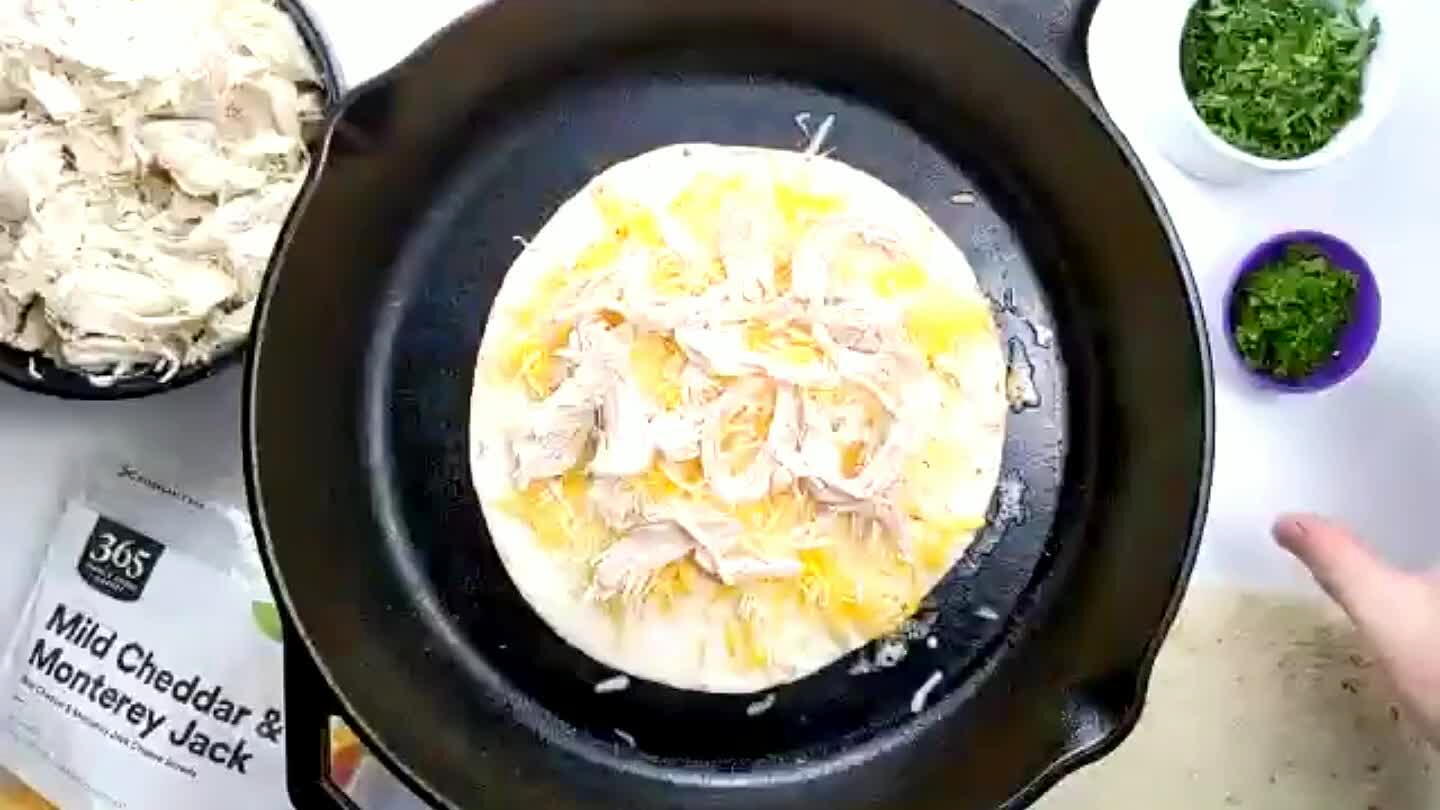 Add a pinch of brunoise jalapeño.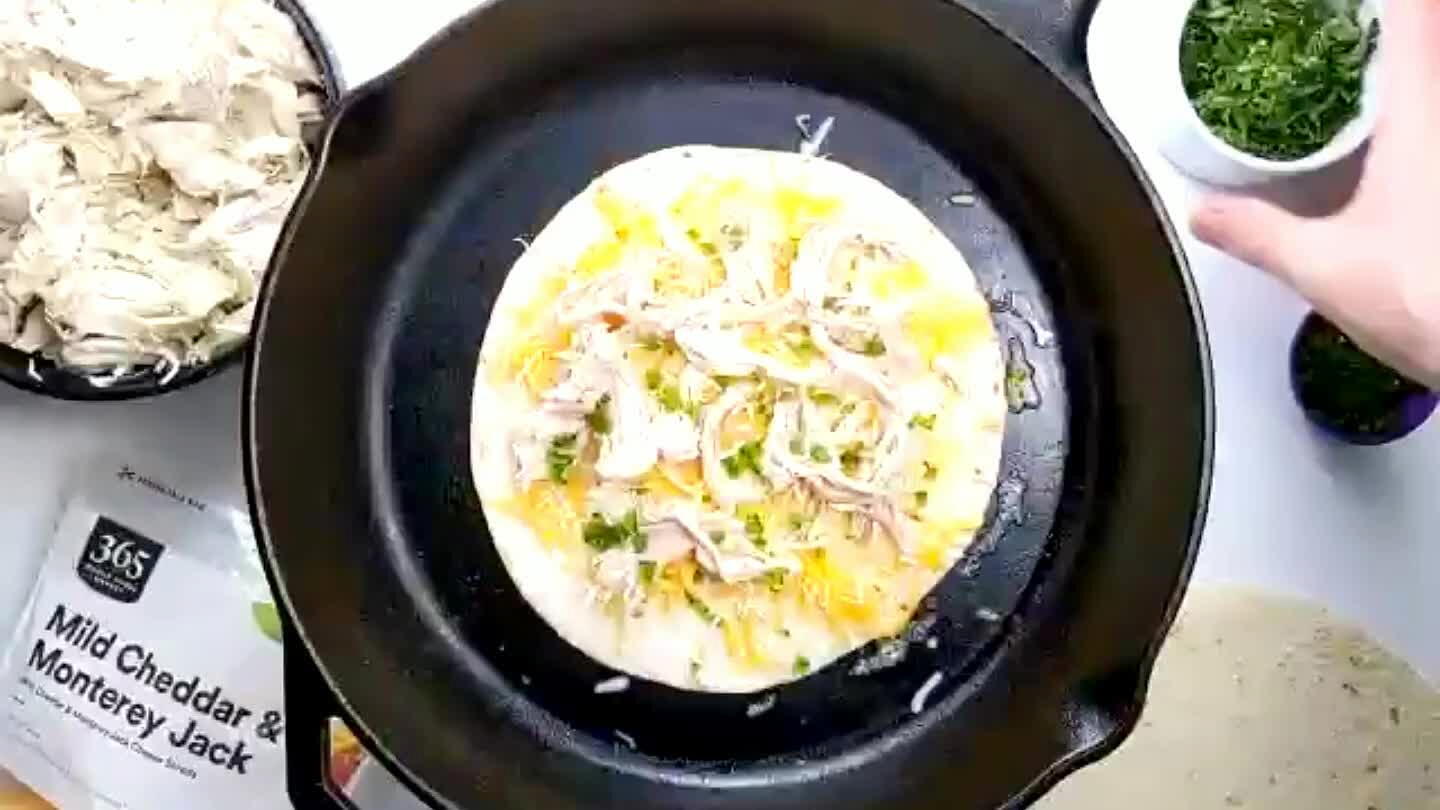 Add some chopped cilantro.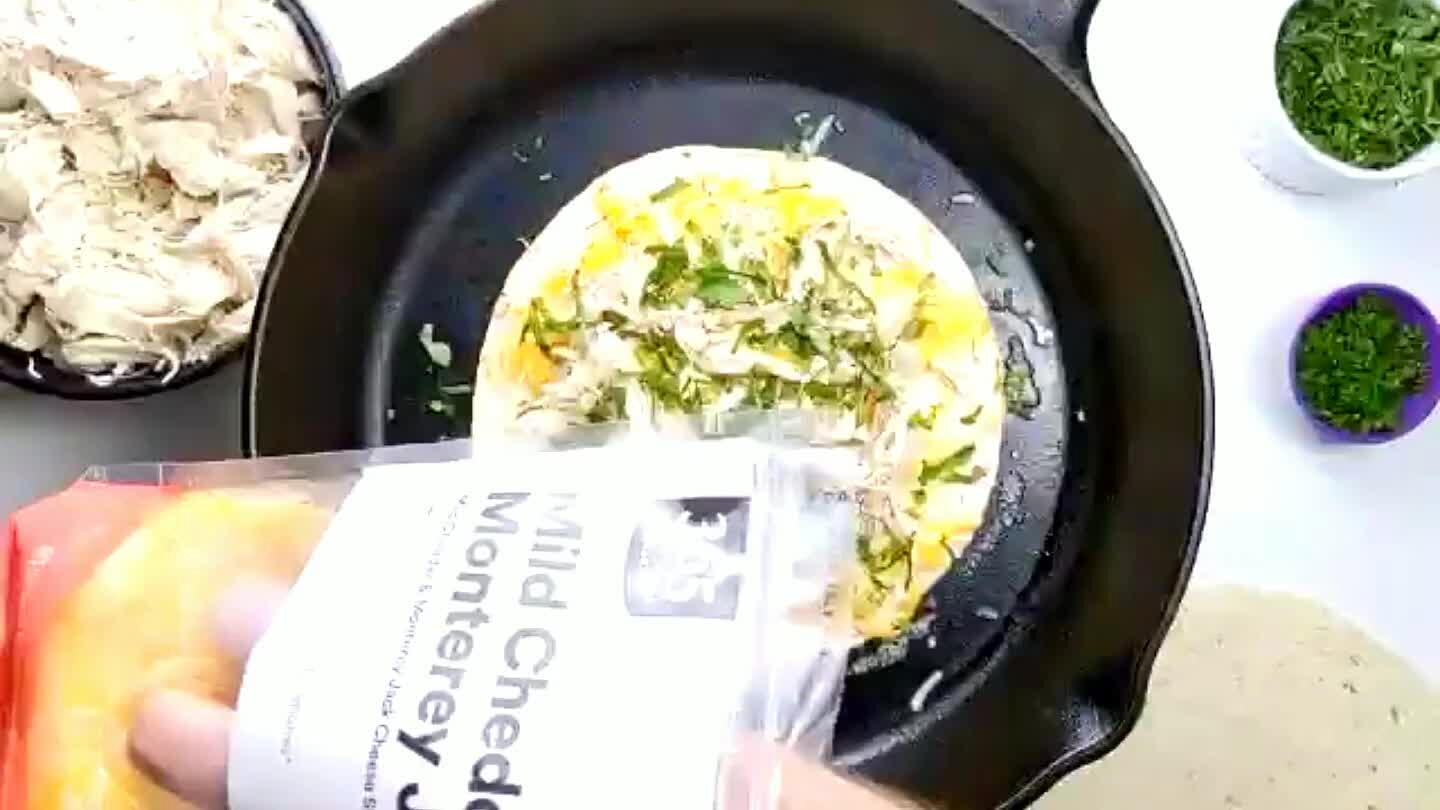 Not a bad idea to add a little more shredded cheese to stick things together.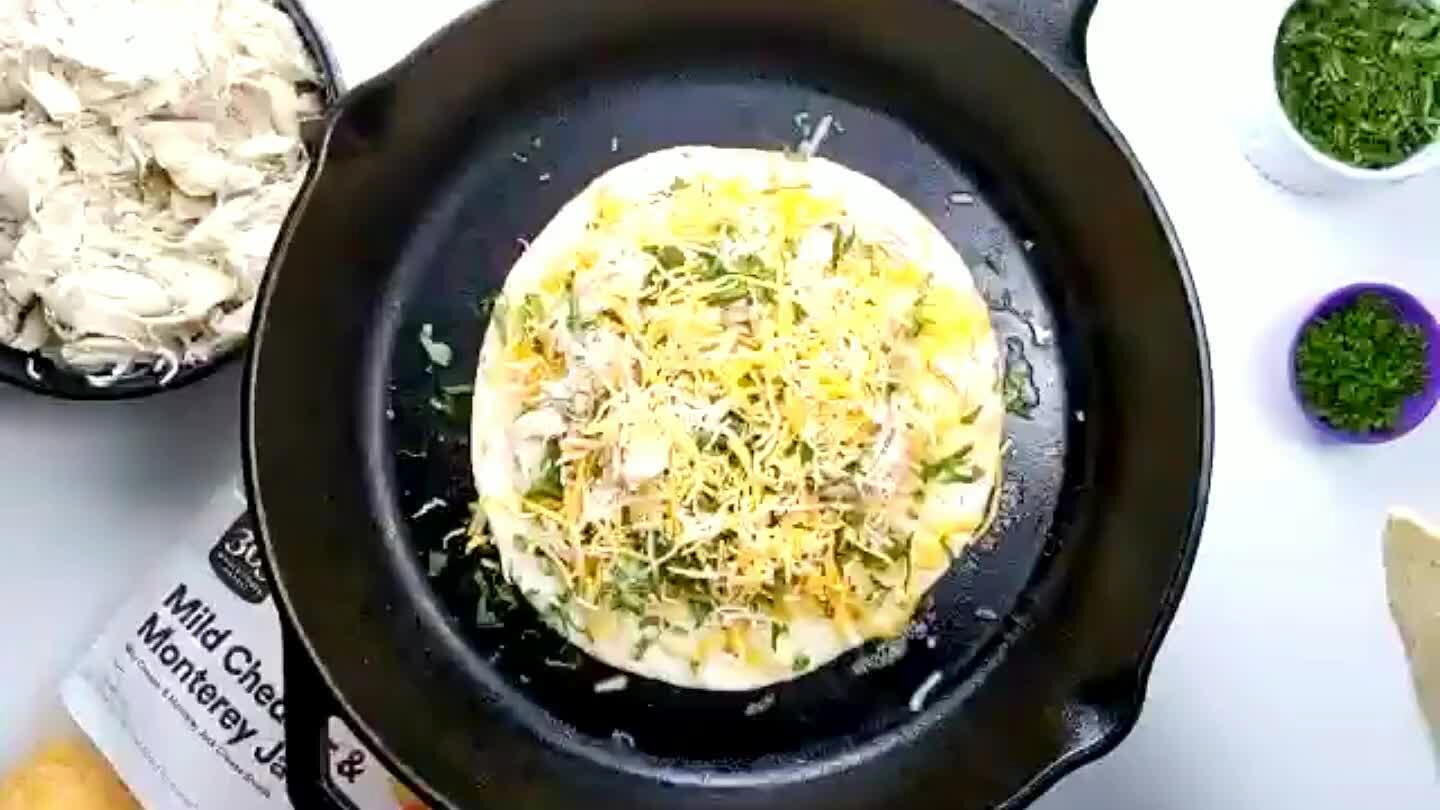 Place another tortilla on top.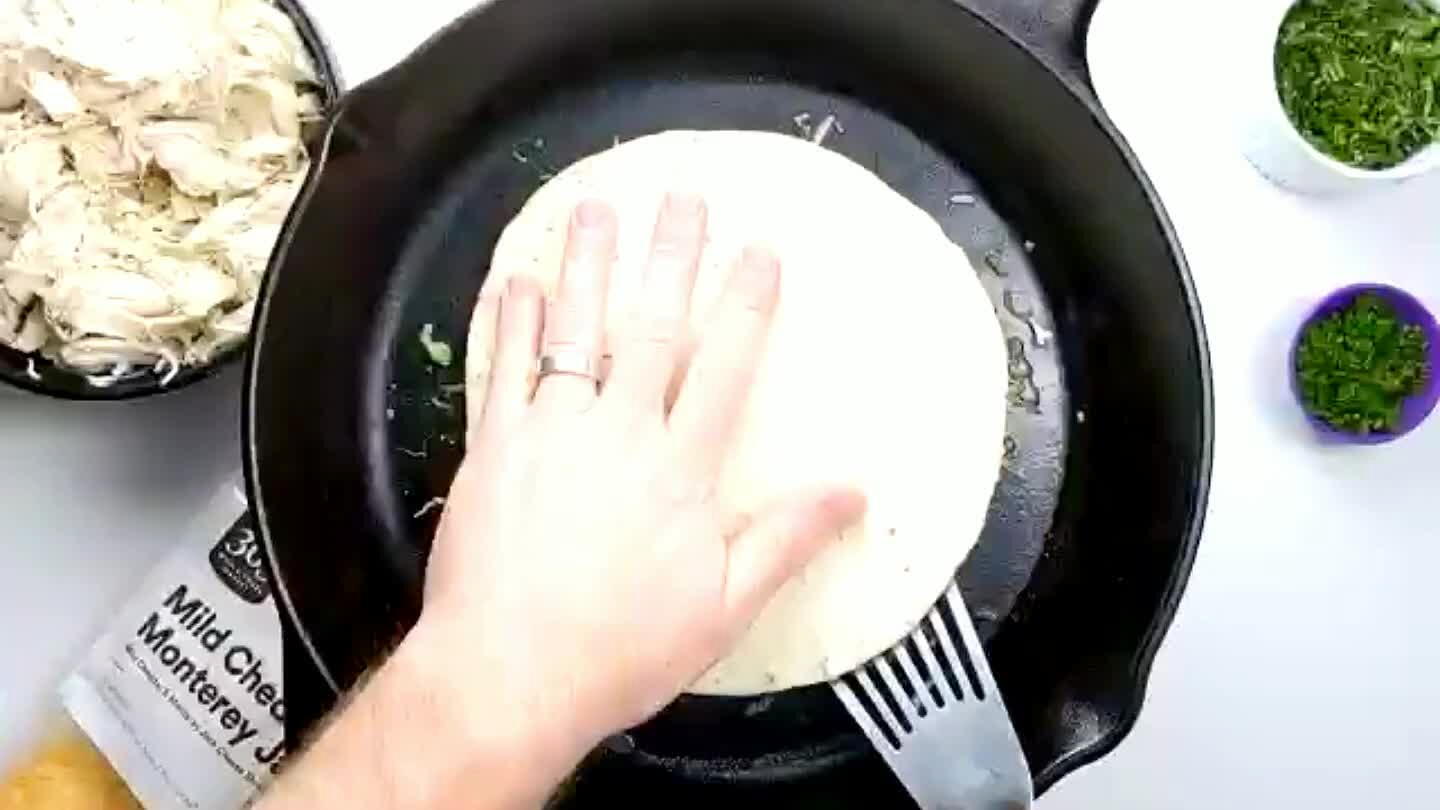 By the time you get the filling and the cheese laid out, it's probably time to flip the quesadilla. Lift an edge to make sure the bottom tortilla is toasted a little. You gotta move quick when flipping quesadillas. Cook the opposite side. Once the cheese is melted and both the top and bottom tortillas are golden brown, transfer to a cutting board to slice into wedges.