Beijing Style Pot Stickers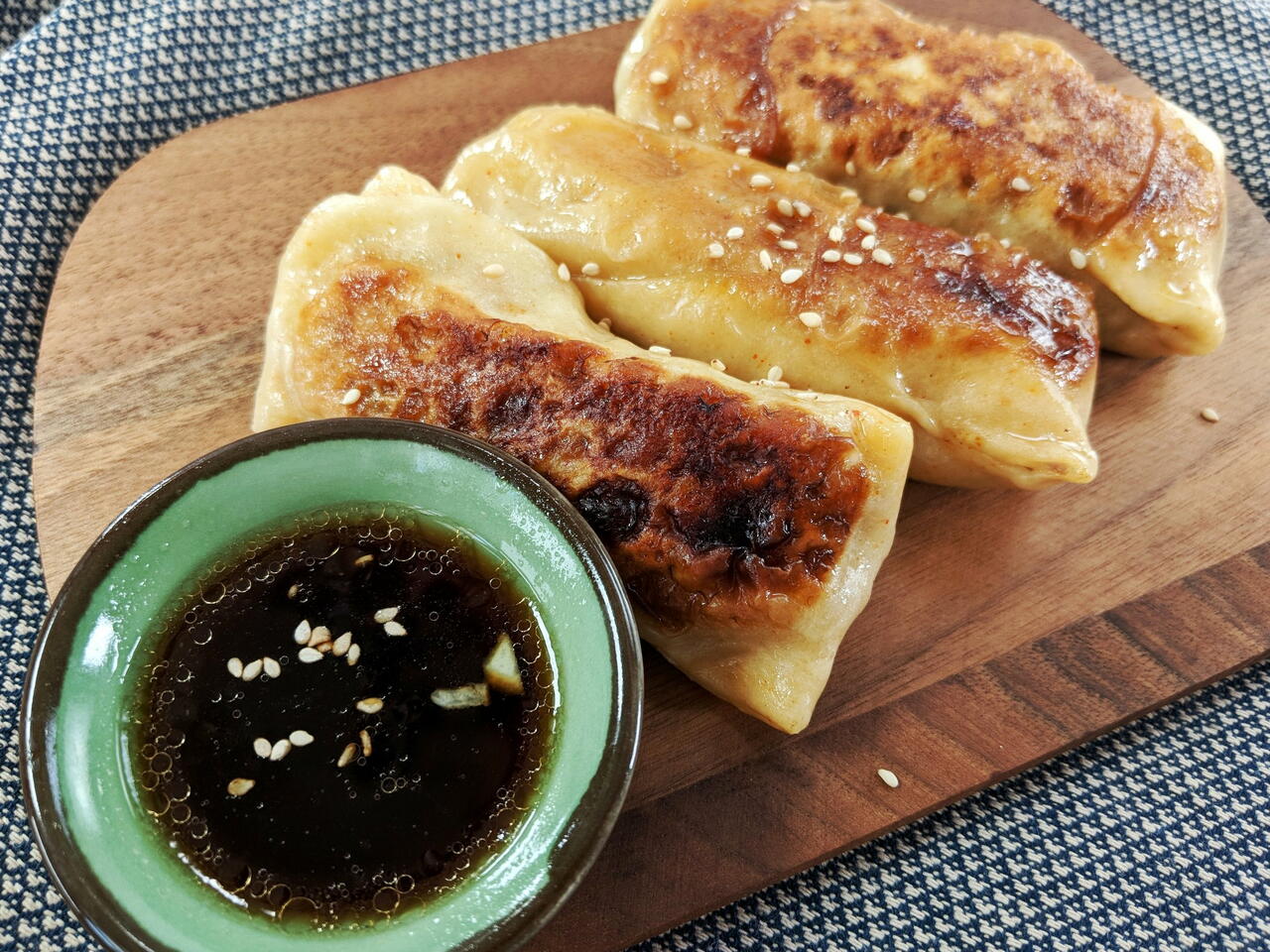 Recipe video made by Ryan
Published on 06/06/2018, viewed by 5316 , 0 Comments
15 portions
45m
Found a new Chinese place recently near my house. It's called Chili House. One random thing they do that's cool is that they fold their pot stickers like a burrito and call them Beijing-Style Pot Stickers. I've made a lot of pot stickers over the years, and I've always done the classic pinch and pleat seal. But I kinda prefer this method now. It's easier and it provides a better wrapper to filling ratio.
What you will need
1 lb ground pork
1 lb ground chicken
1 Tbsp soy sauce
1 Tbsp sesame oil
.5 oz chives
1 cup cabbage
5 oz shiitake mushrooms
(Nutritional facts 156 calories, 11.09 g fat, 1.88 g carbohydrates, 12.34 g protein, 53 mg cholesterol, 106 mg sodium)
How to cook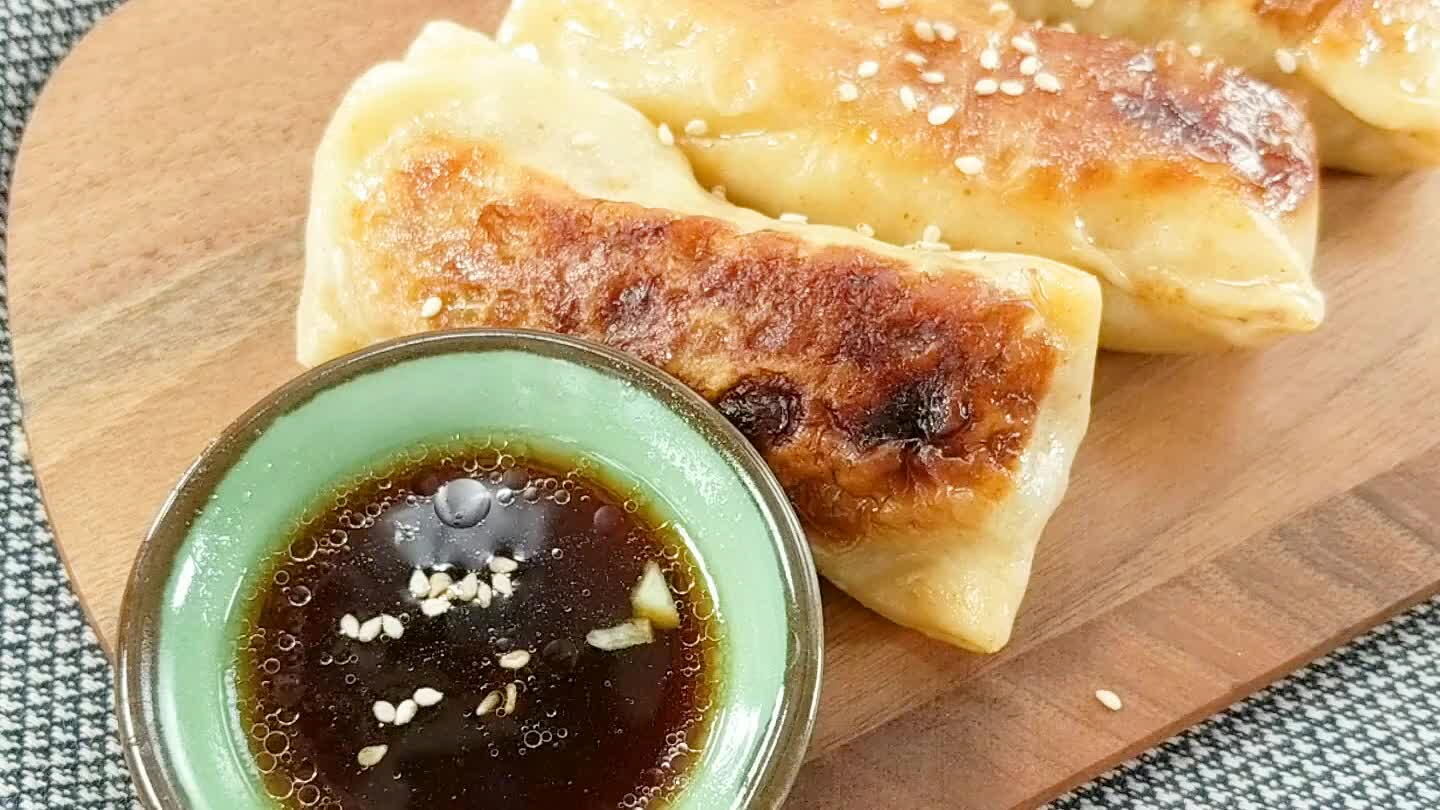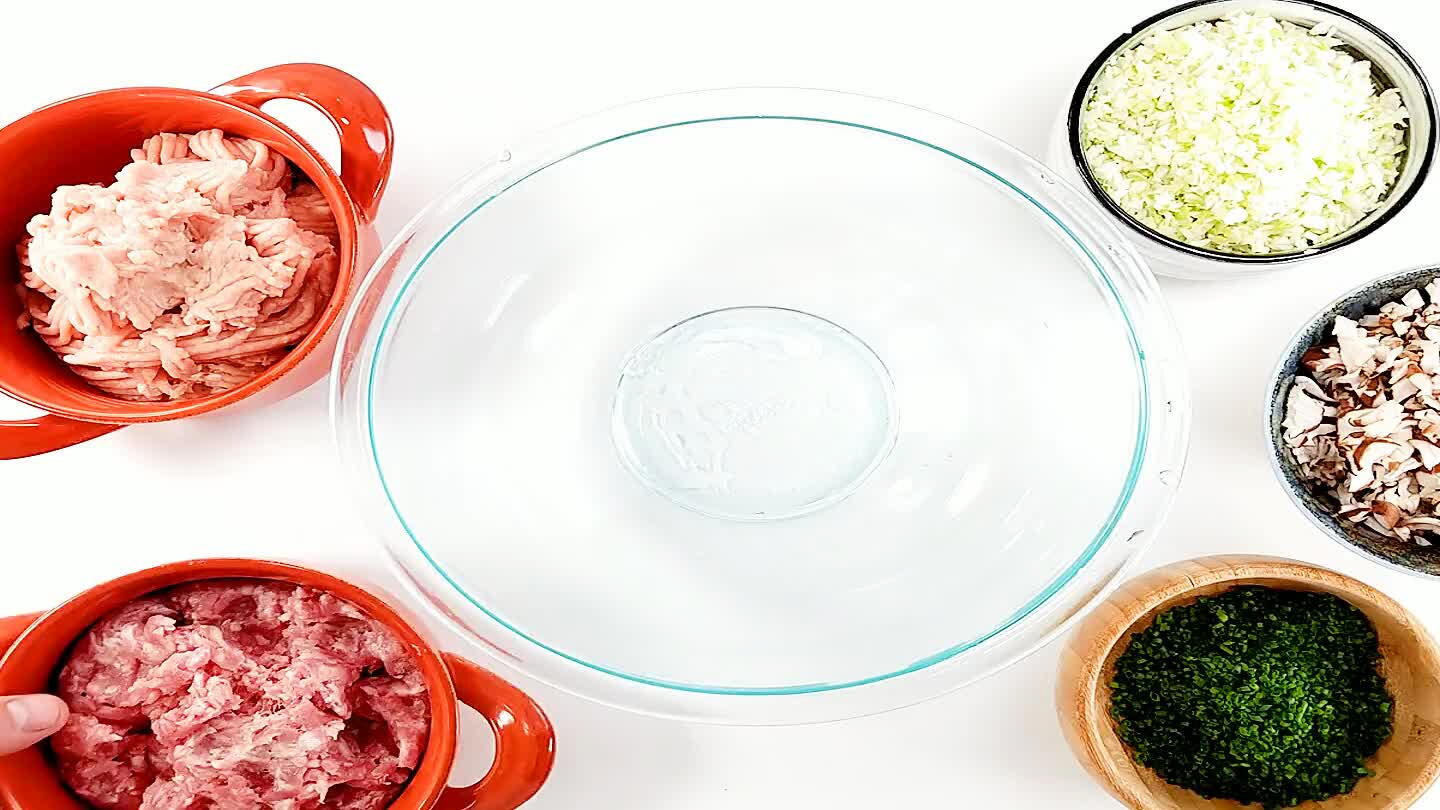 Place the ground chicken and the ground pork in a mixing bowl. Prepare the chopped cabbage, shiitake and chives.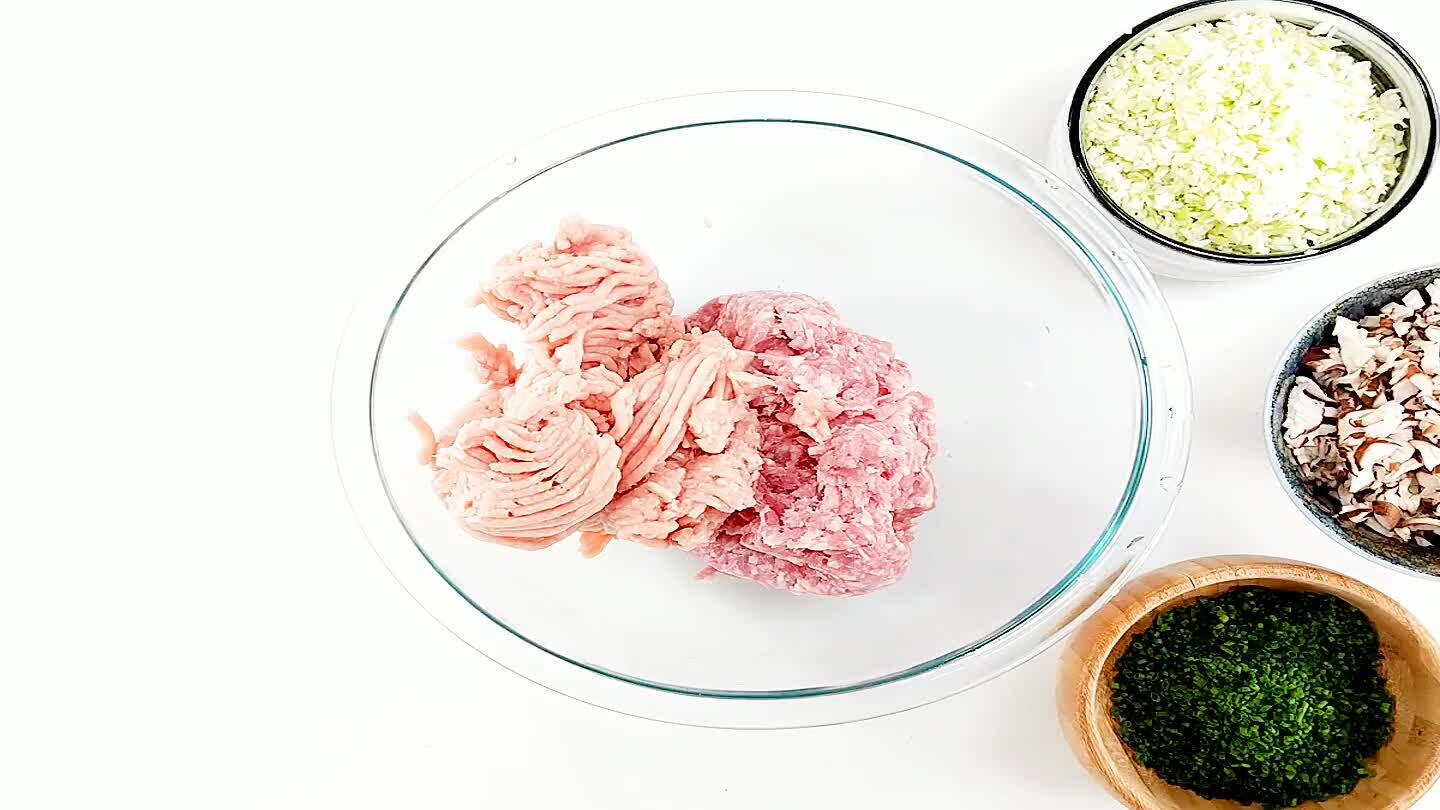 Add the vegetables to the ground meat and mix well.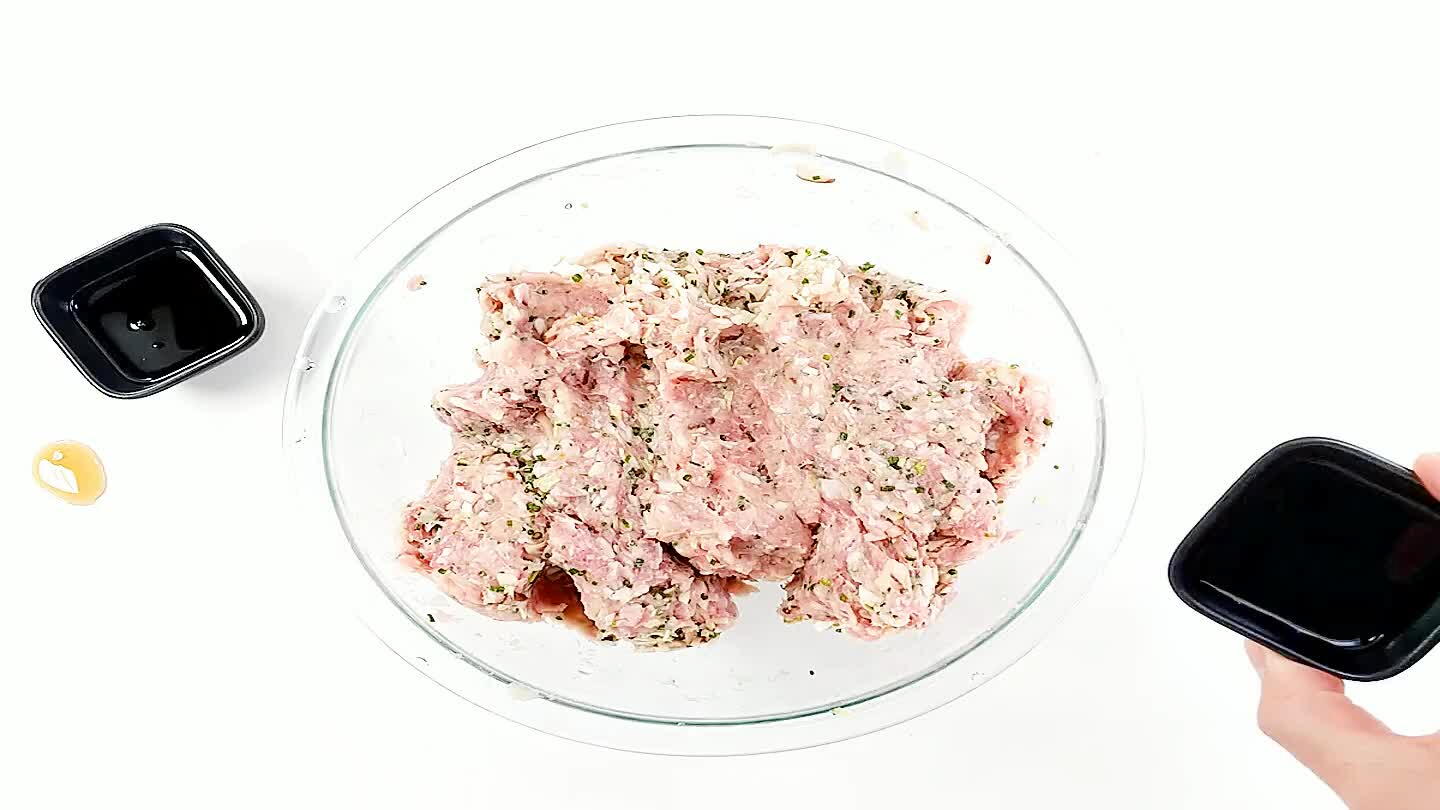 Pour in the soy sauce and the sesame oil.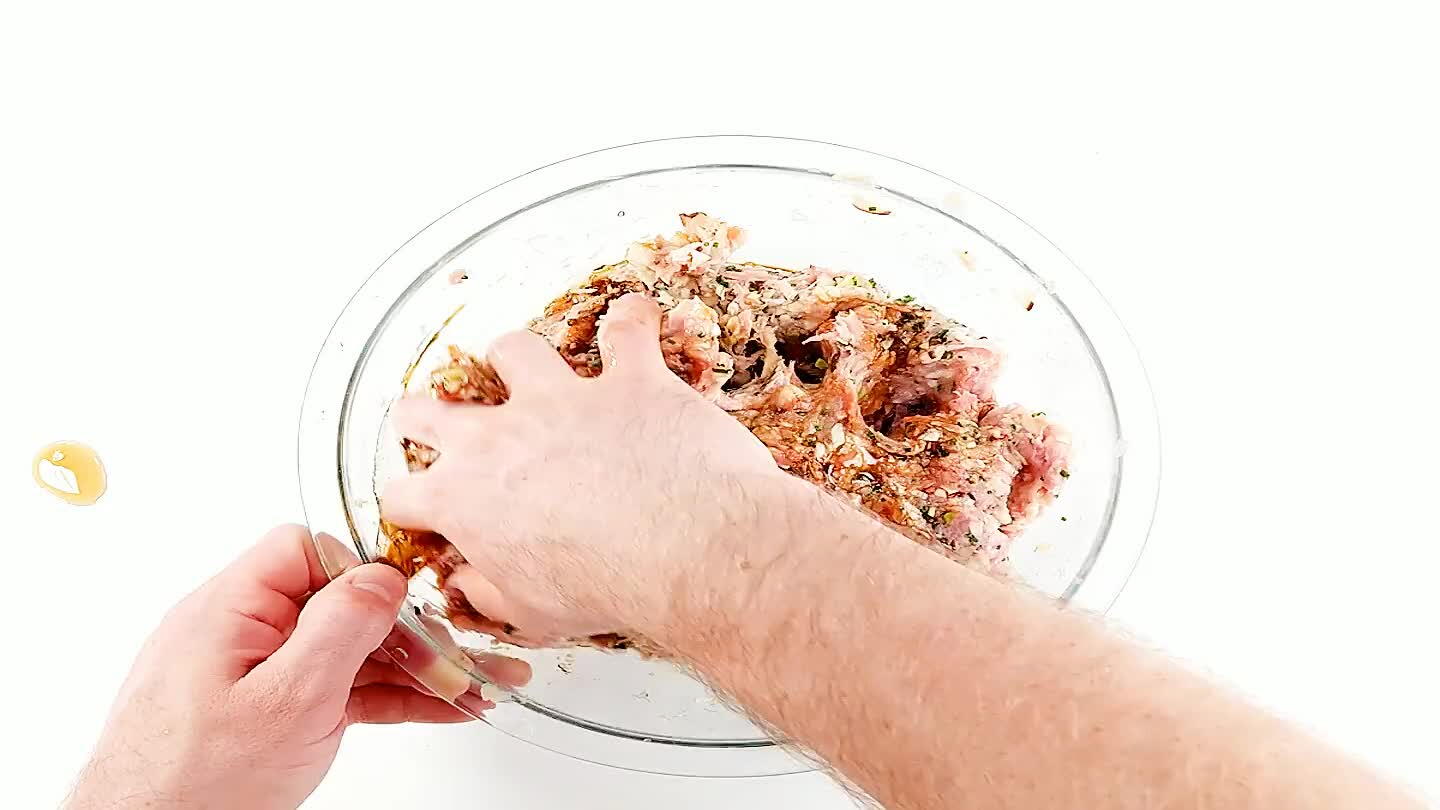 Mix well. I usually mix the filling by hand. You'll want to boil a couple of clumps of the filling to make sure that it is well seasoned before you make your dumplings.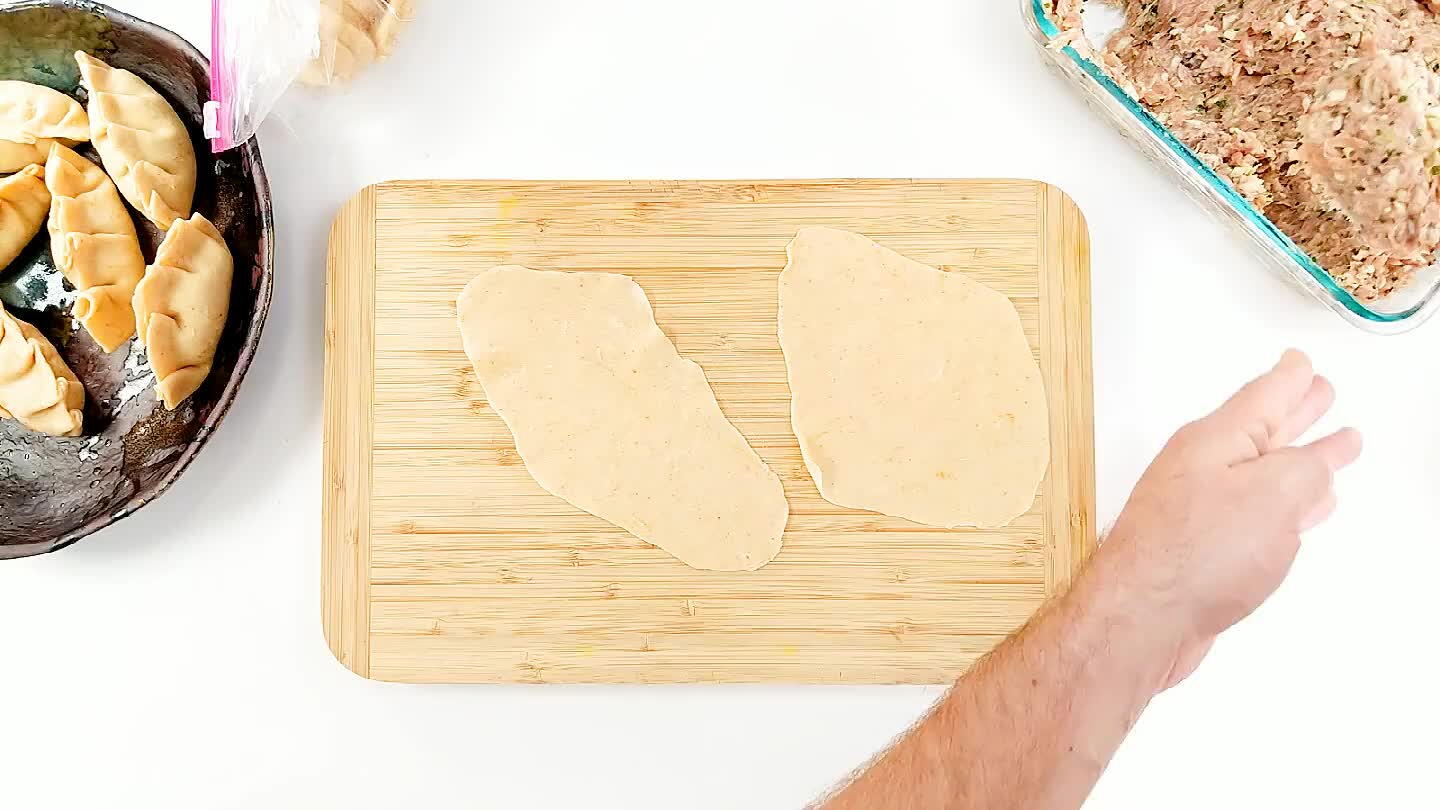 Roll the wrappers out. For this method, you want a more oblong wrapper shape than you normally would.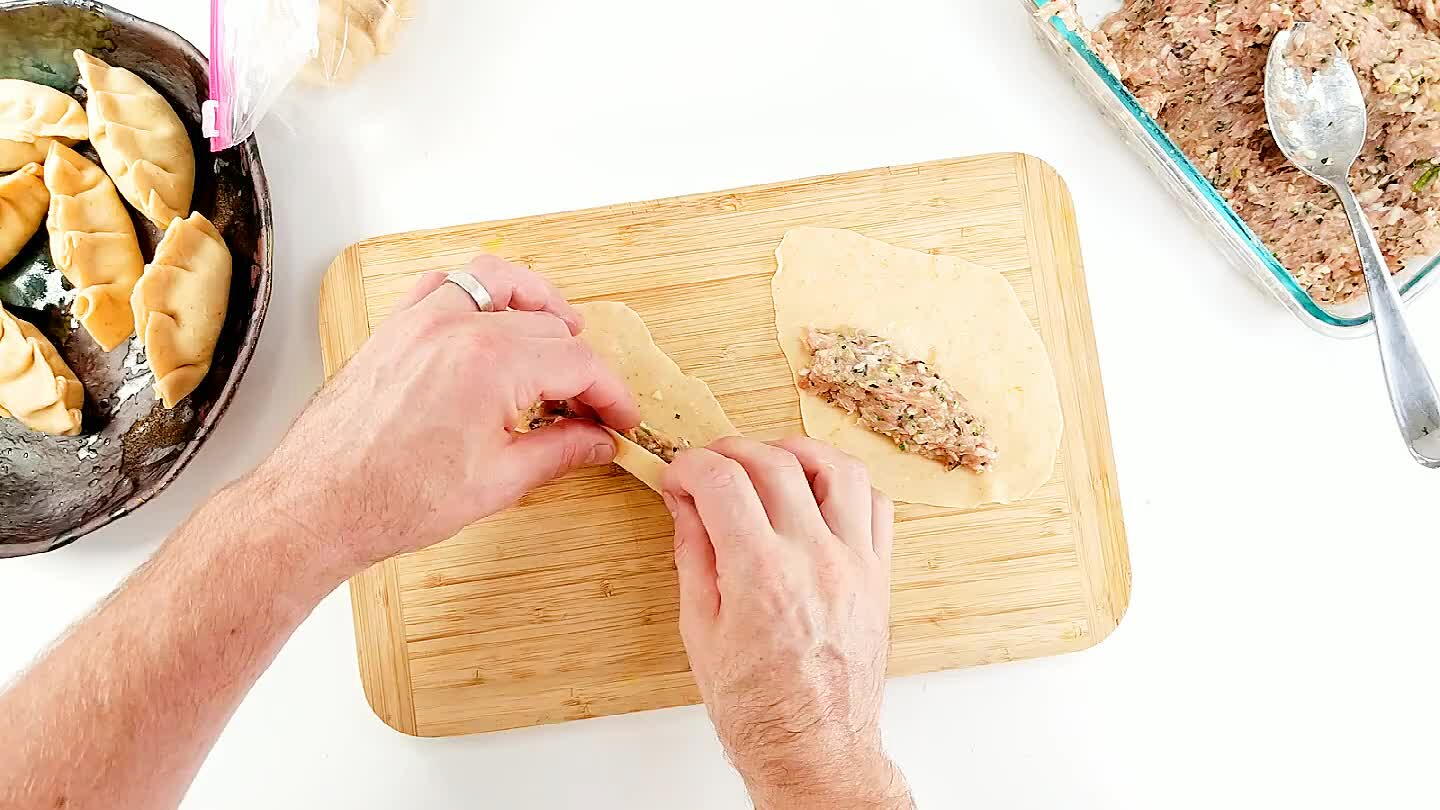 Roll the wrapper in a tube. Fold the tips over and pinch the sides to seal.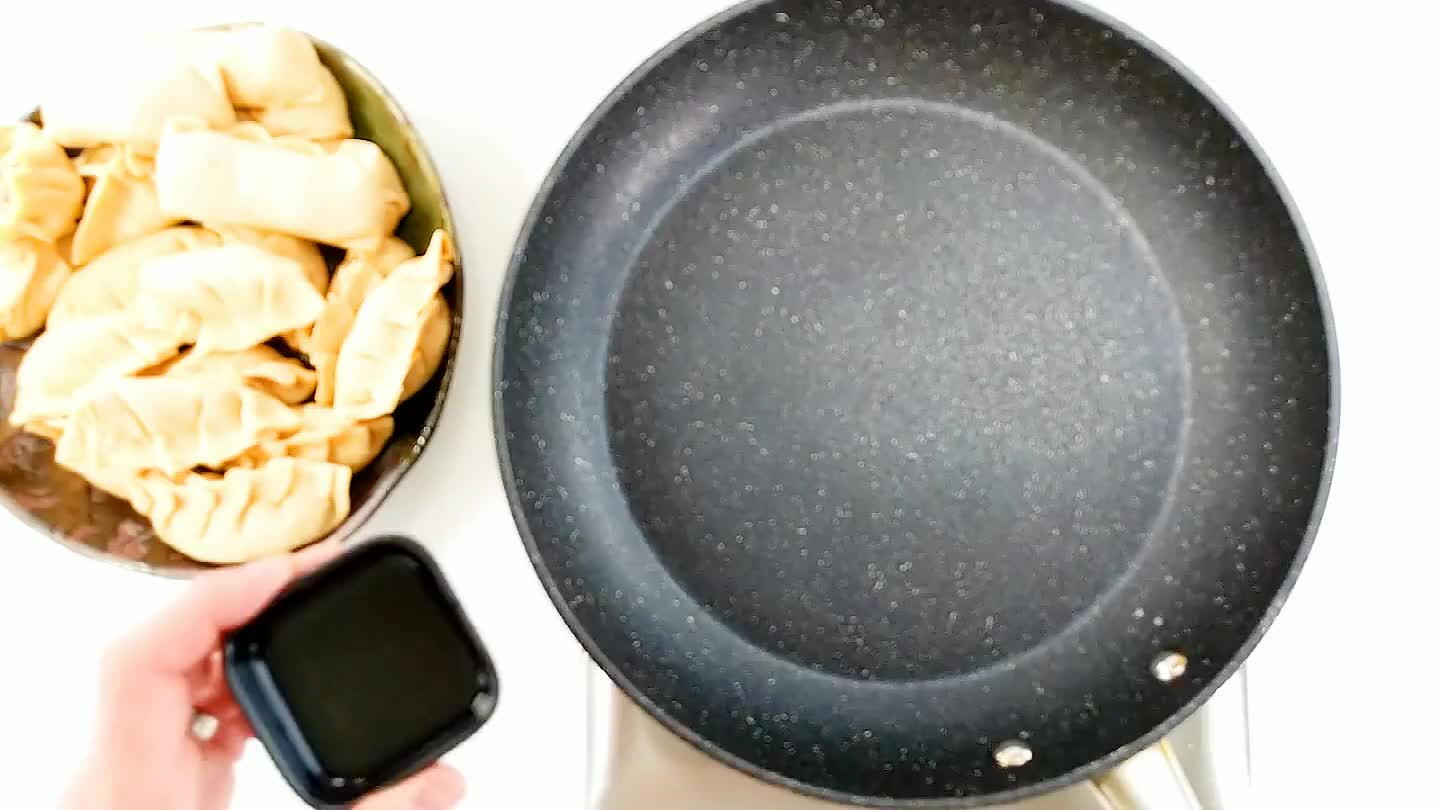 Heat some oil in a large nonstick pan until shimmering.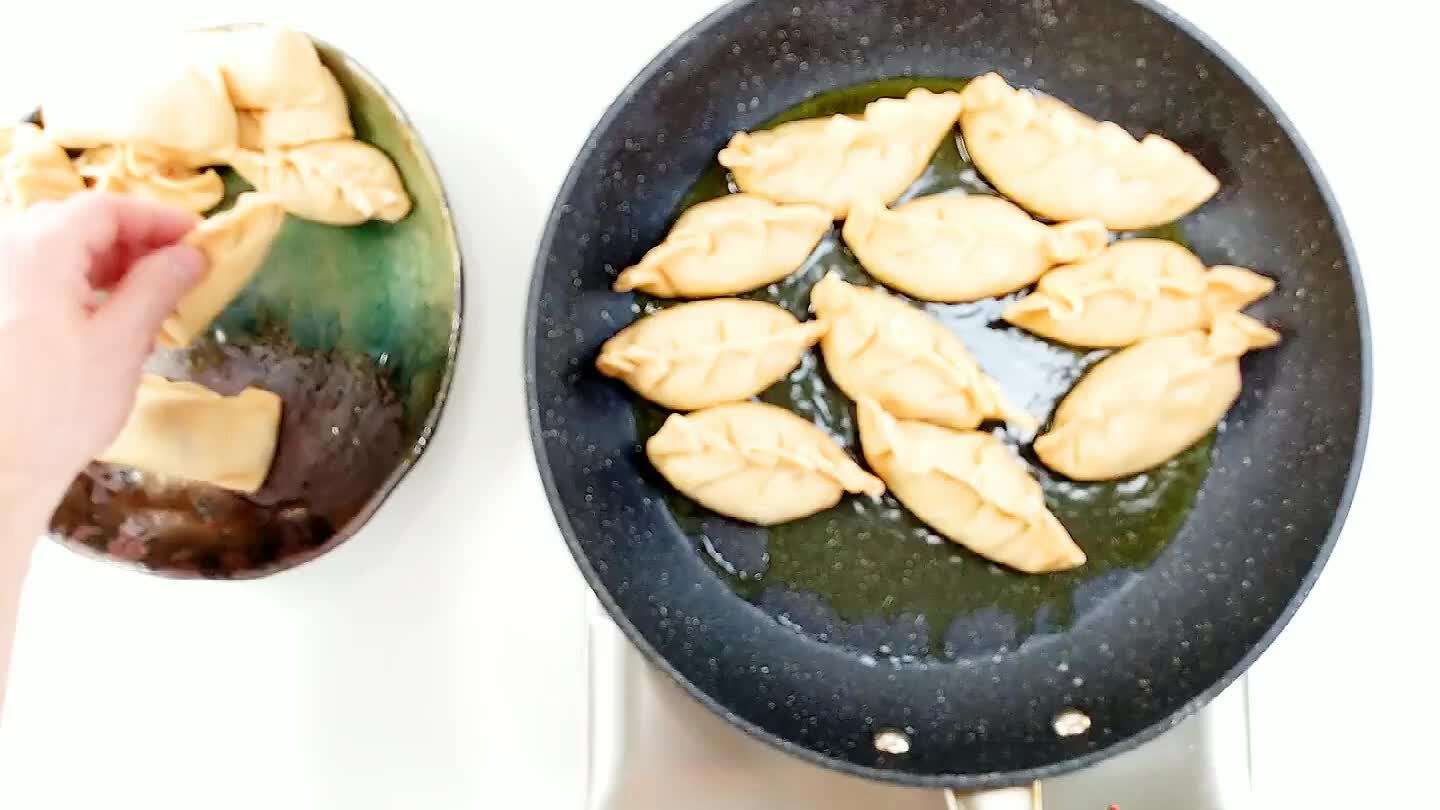 Place dumplings in the hot oil. Fry until lightly browned. This batch is folded with pleats in the more common way.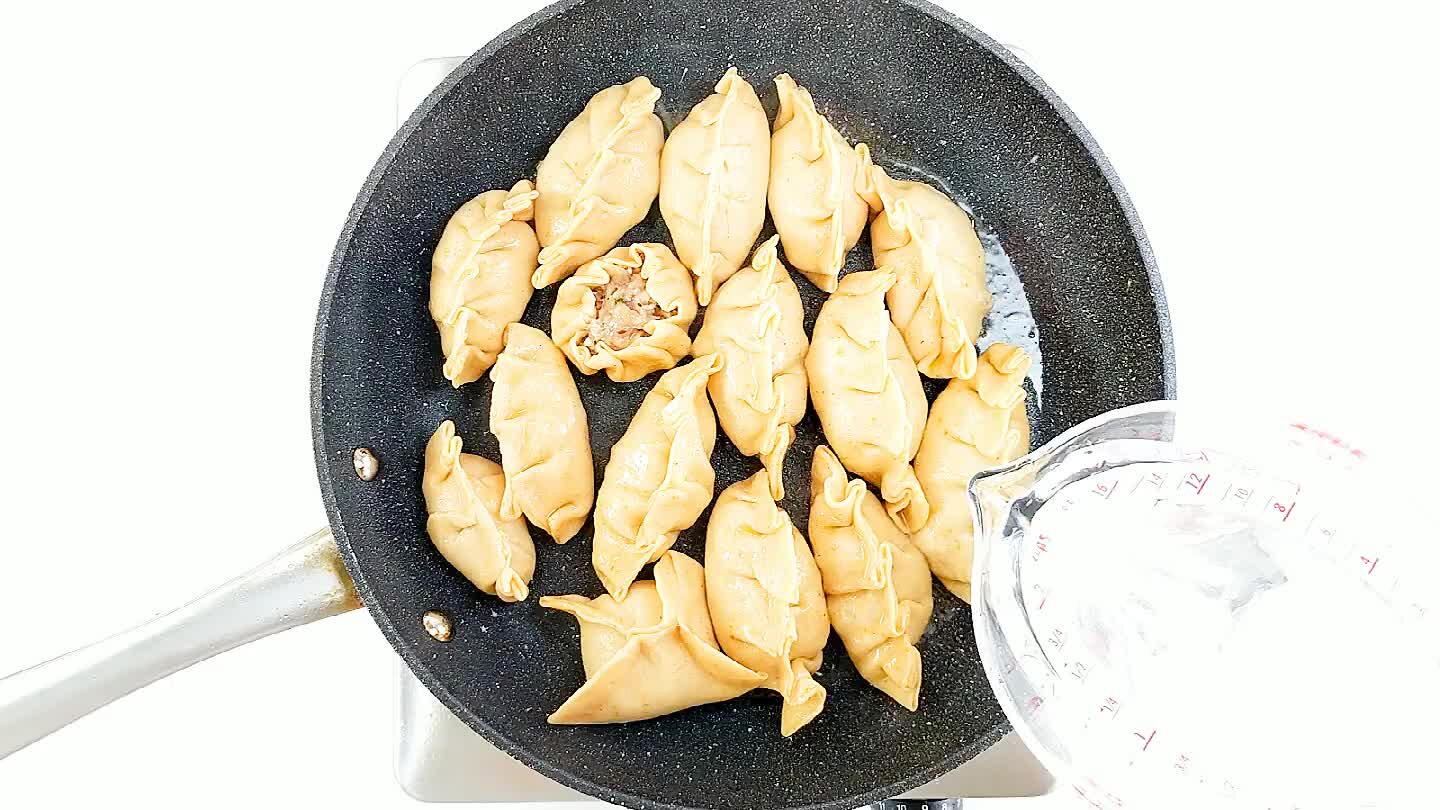 Carefully pour in a little water. Your pan shouldn't be too hot at this point, but keep in mind that adding water to very hot oil can be disastrous. Cover the pan and steam the dumplings for about 5 minutes.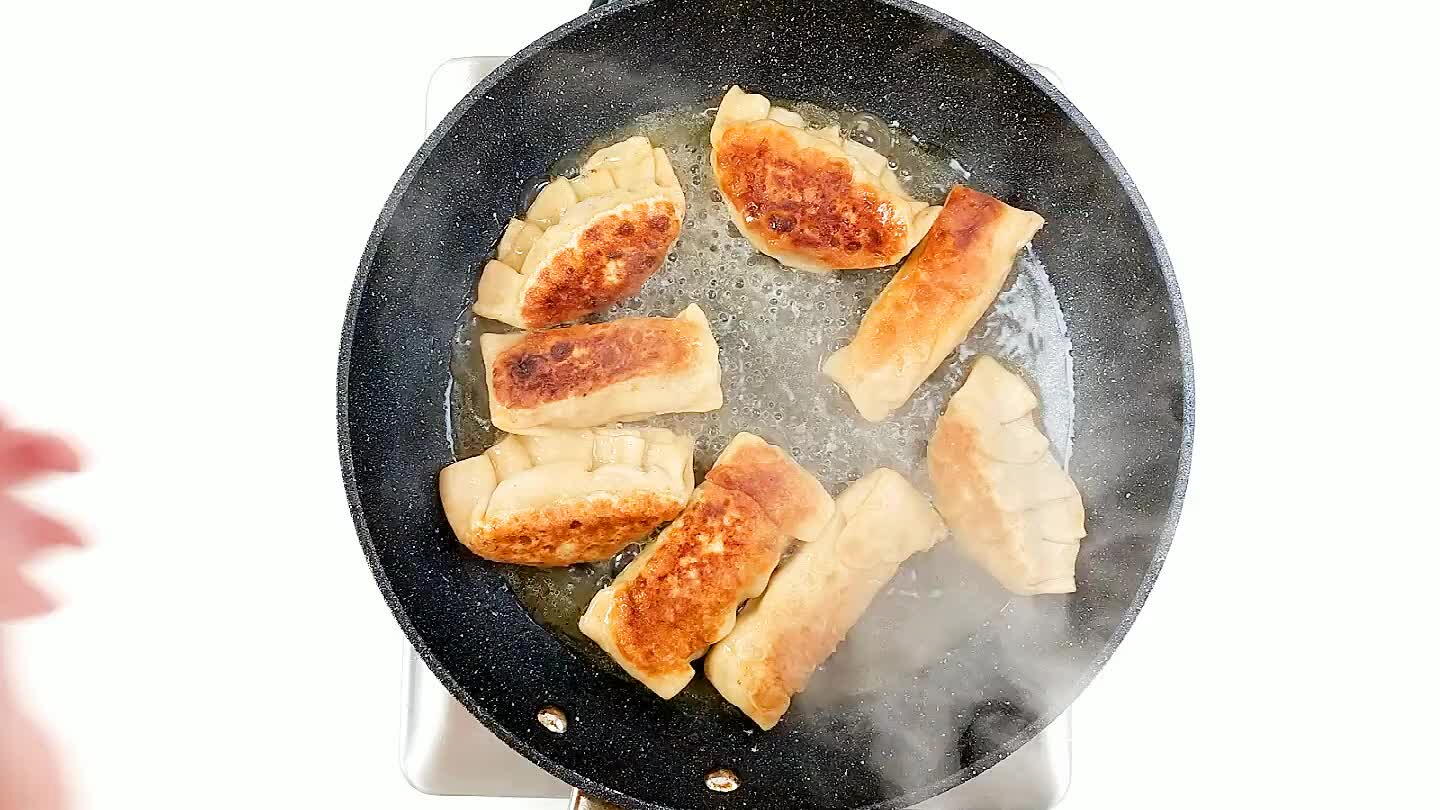 Remove the lid and continue cooking until the water is evaporated.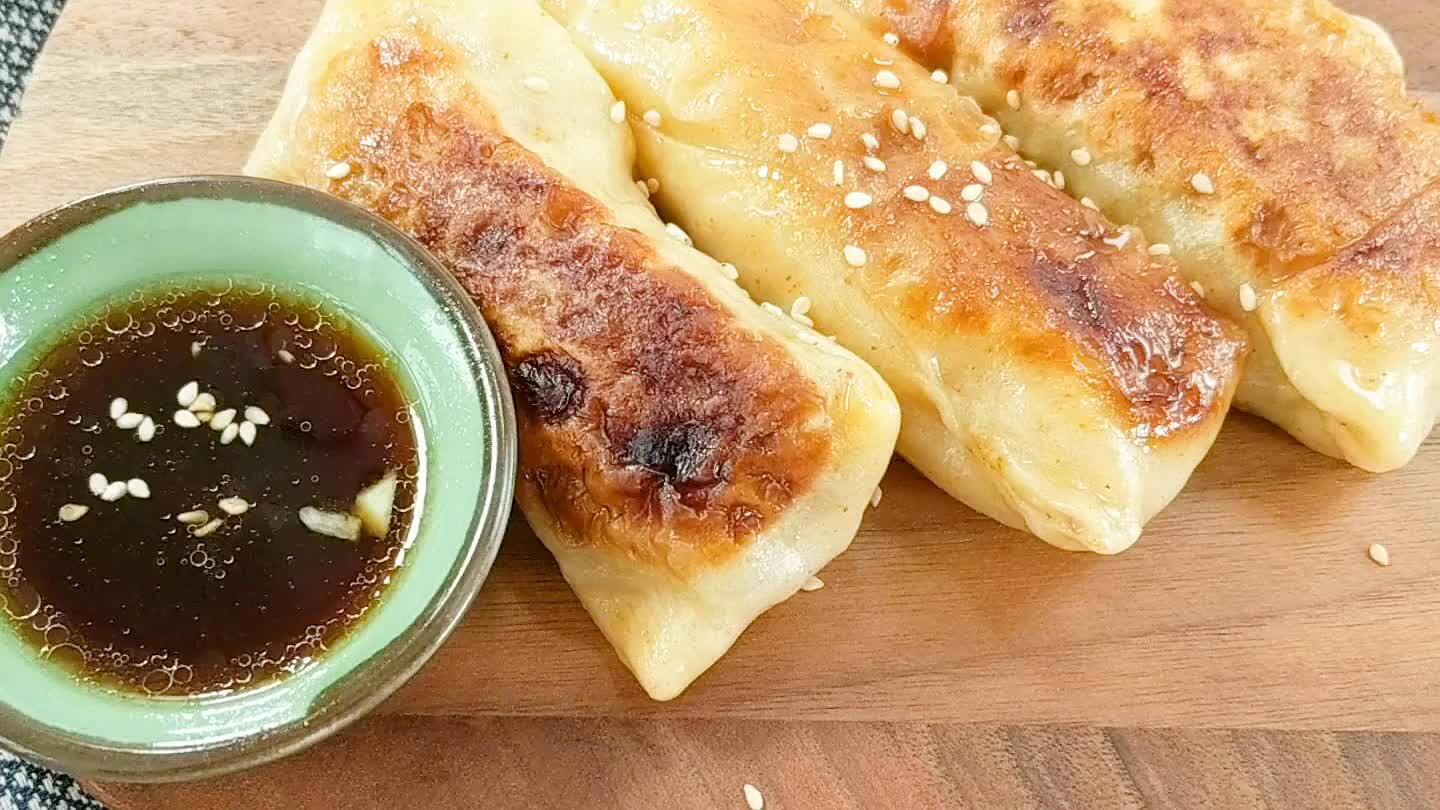 Comments