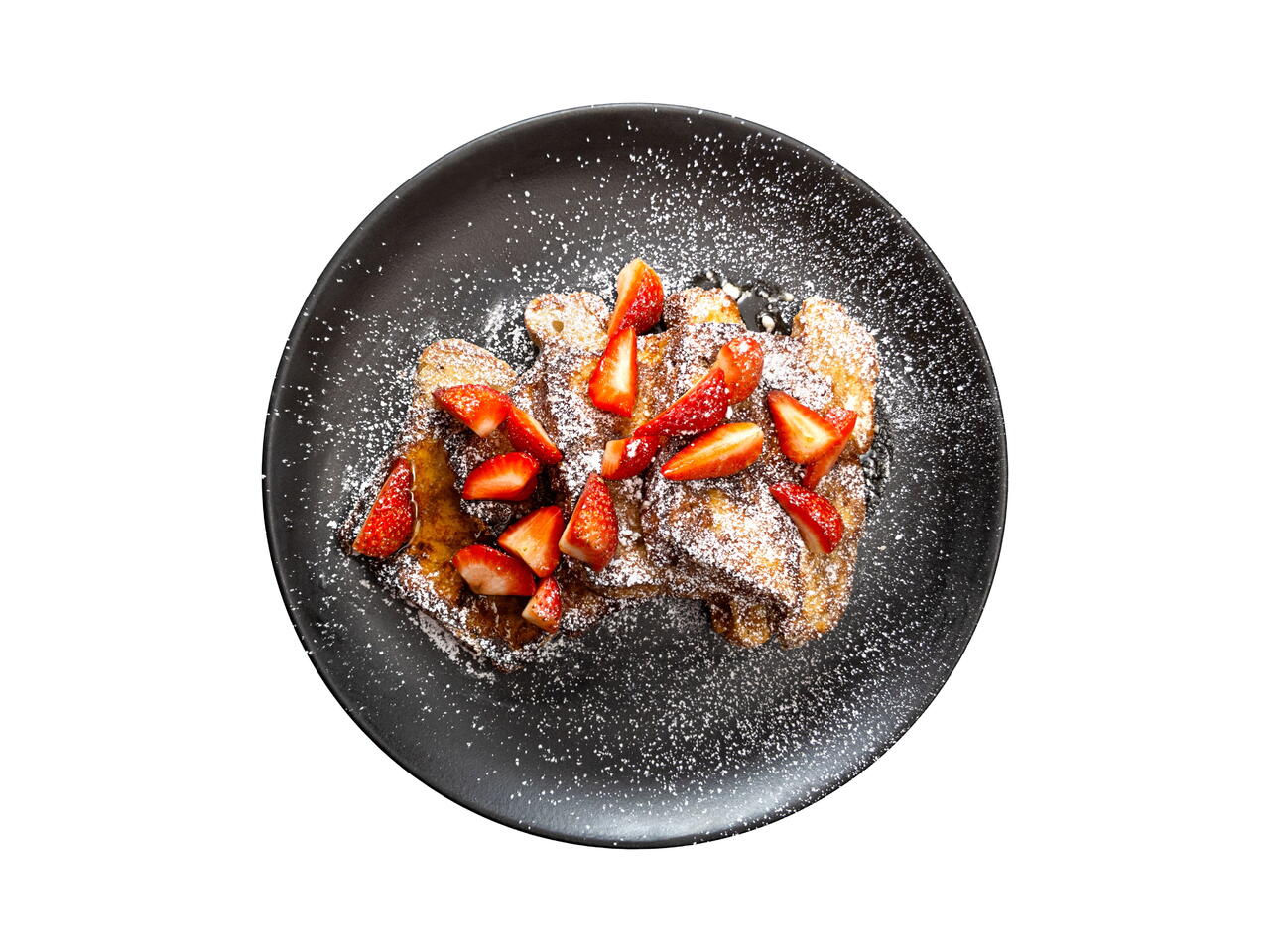 8 portions
25m
A classic breakfast for those of us with a sweet tooth. Kick things up a notch by using cinnamon swirl bread! Top with yogurt or your favorite fruit.
What you will need
4 Eggs
1/4 cup Milk
2 Tbsp Sugar
1/2 tsp Vanilla Extract
1/4 tsp ground Nutmeg
4 Tbsp Butter
8 slices Cinnamon Swirl Bread
1 tsp Ground Cinnamon
FOR SERVING
Maple syrup, optional
8 oz strawberries, optional
1/4 cup powdered sugar, optional
(Nutritional facts 312 calories, 21.49 g fat, 20.11 g carbohydrates, 10.4 g protein, 657 mg cholesterol, 94 mg sodium)
How to cook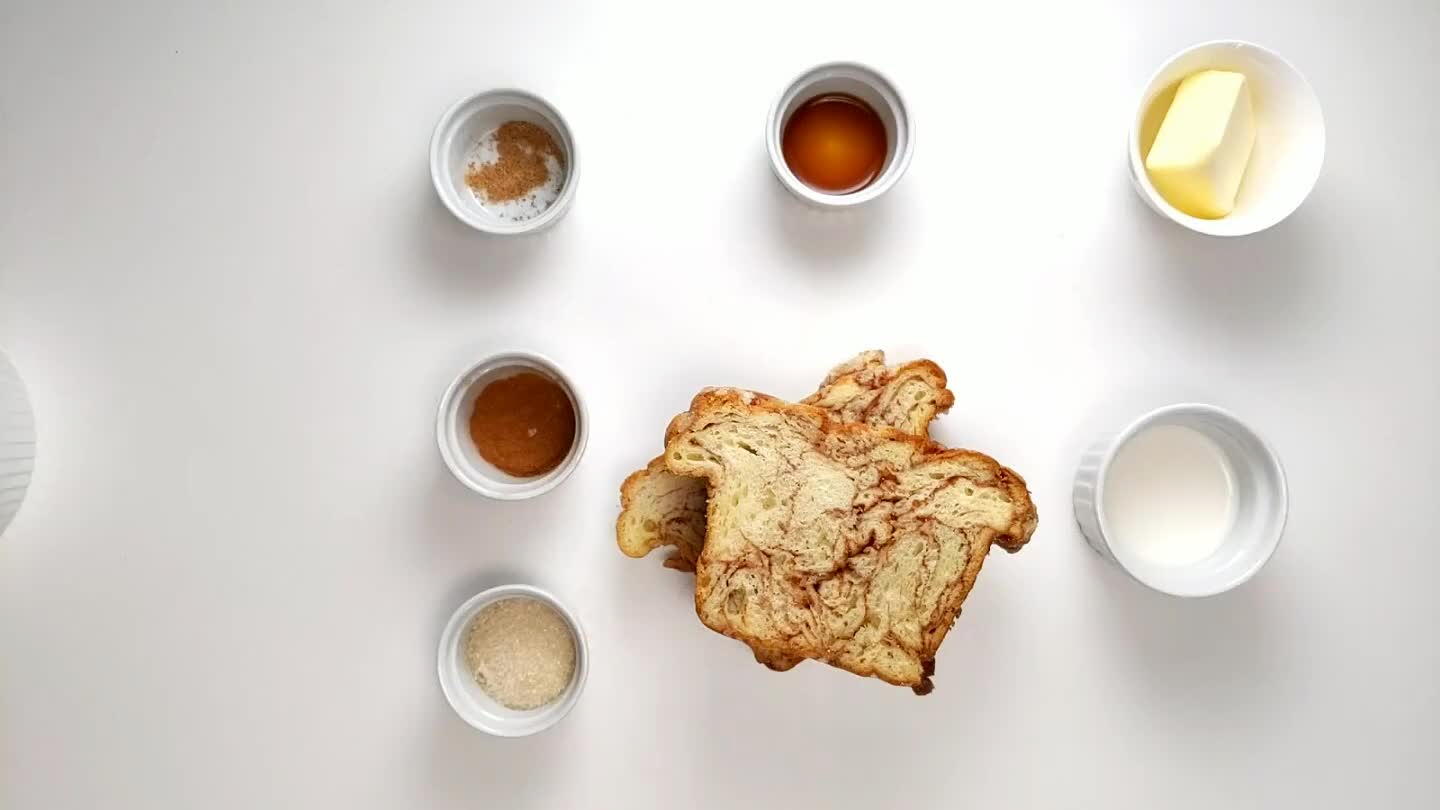 Gather and portion all ingredients.
Add eggs, milk, sugar, vanilla, cinnamon, and nutmeg to a flat wide bowl.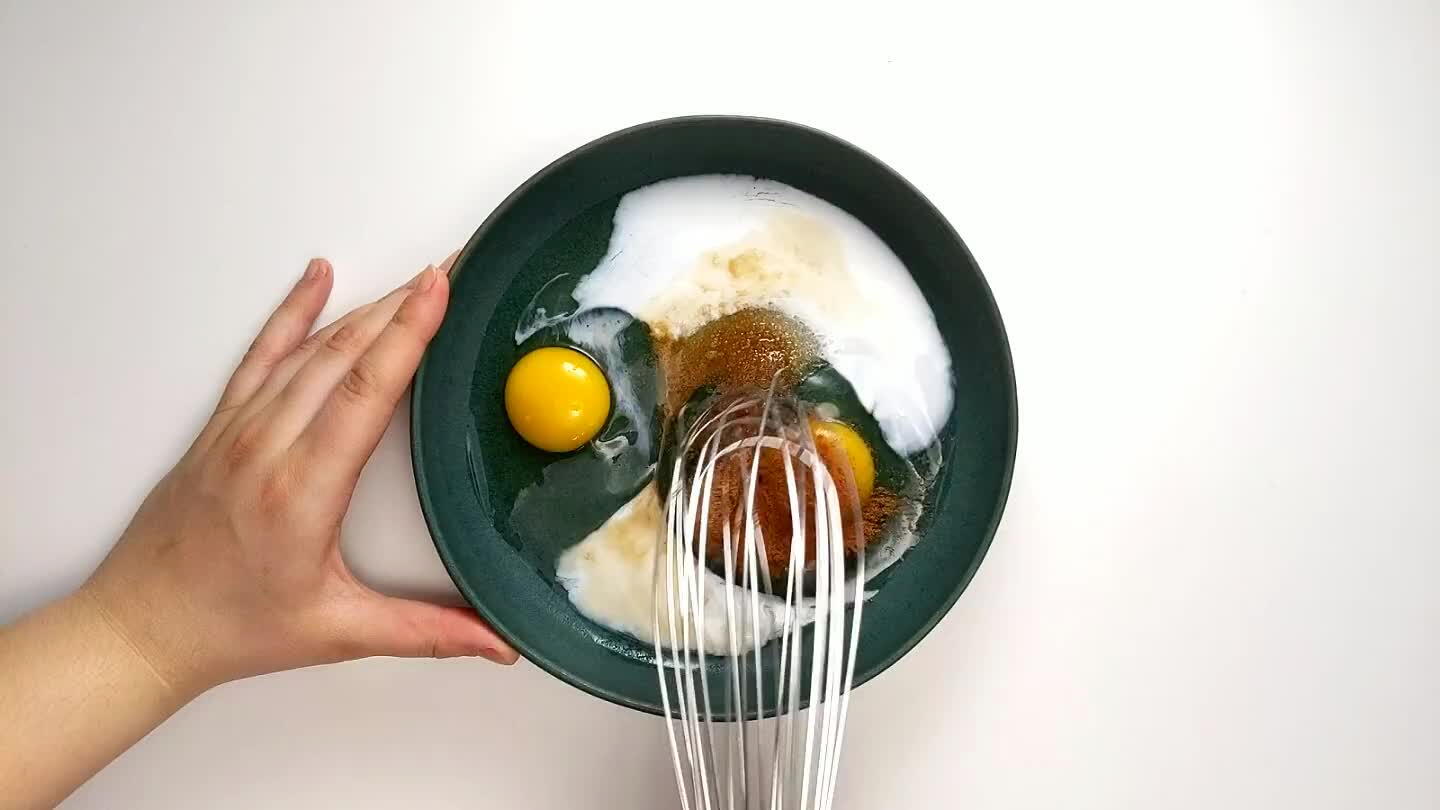 Use a whisk to fully combine all ingredients.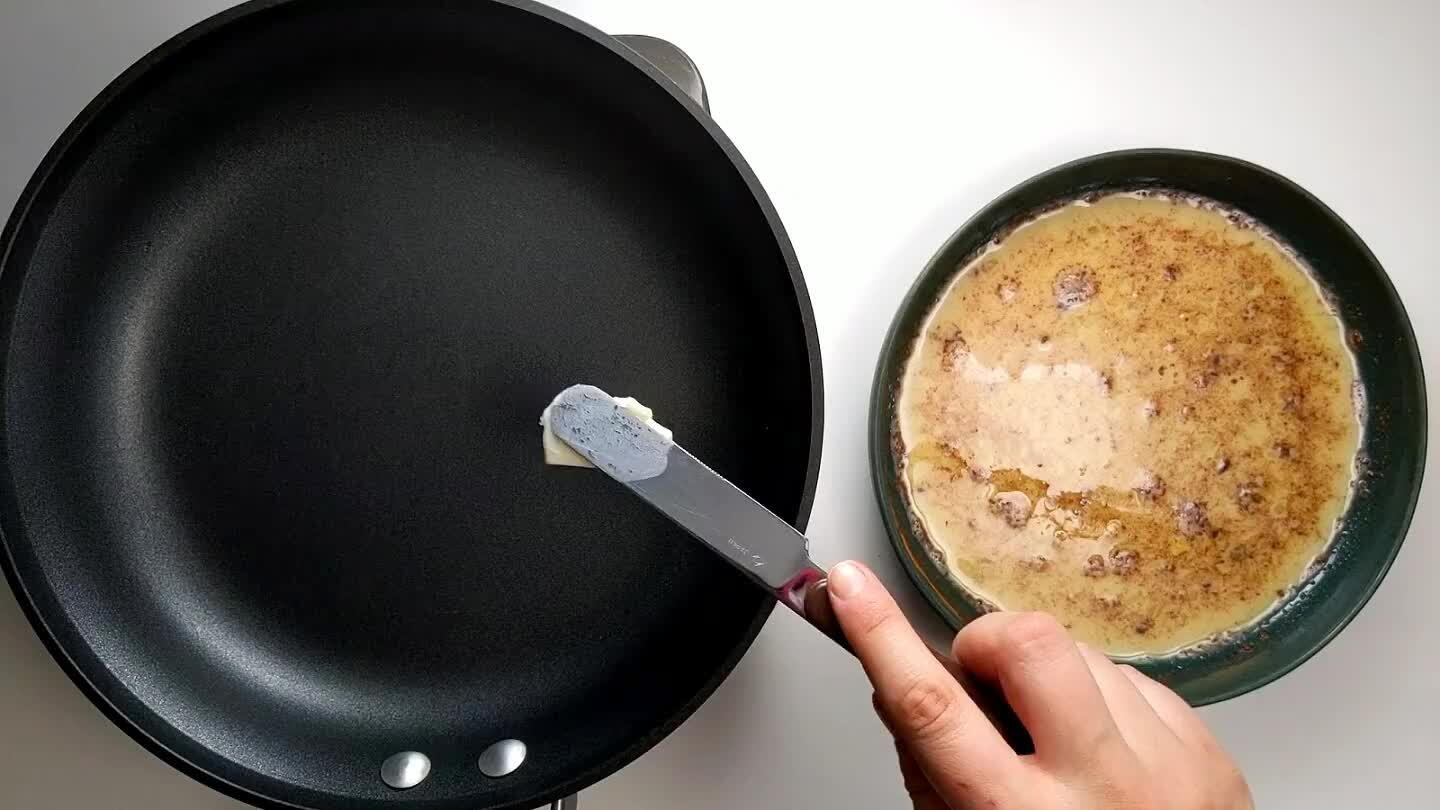 Heat a pan to medium heat and add enough butter to coat the bottom of the pan. While the butter melts, soak the bread in the egg mixture on both sides so that it becomes a bit soggy. Lay gently into the pan. Repeat with as many slices as fit on the pan.
Cook on each side for about 3-4 minutes or until nicely browned and warmed through.
Coat the pan again with butter, dredge the bread and fry on both sides.